How to Write Great Personal Essays for Veterinary School
If you are getting ready to go to veterinary school, the first step in your formal acceptance process is preparing your application through the Veterinary Medical College Application Service (VMCAS). There are many sections to this application, from general demographic information to a list of your academic history and veterinary experience, and this application takes a lot of time to fill out. While most of the application is just about listing facts, one of the more daunting aspects for many hopeful applications is crafting the perfect personal statement for the VMCAS.
The VMCAS personal statement or essay portion has changed some over the years, from a one or two-page essay during my application cycle to the most recent three essay questions with specific prompts. The prompts from the 2020 application cycle were the following:
There are many career choices within the veterinary profession. What are your future career goals and why?
In what ways to veterinarians contribute to society and what do you hope to contribute?
Consider the breadth of society which veterinarians serve. What attributes do you believe are essential to be successful within the veterinary profession? Of these attributes, which do you possess and how have you demonstrated these in the past?
Regardless of the format of the essay portion when you apply to veterinary school, the following tips are sure to help you create a great essay portion for your own VMCAS application.
1. Read the Requirements and Stick to Them!
This is an obvious suggestion, but it is important to adhere to the following requirements that VMCAS lists.
Keep your topic general (not program-specific), as this application will be sent to multiple veterinary colleges.
Stay within the character limits! Last year it was 2,000 characters per essay.
Use your own words and DO NOT plagiarize.
Use simple formatting.
2. Don't Try to Re-List Your Experience and Achievements
The admissions committee members can see the rest of your application, where you will have plenty of space to list all of the bullet points on your resume up to this date. So when it comes to the essay questions, don't waste time trying to re-highlight your previous experiences within your answers. Focus on answering the prompts directly without feeling the need to list your qualifications.
Except for your answer to question three, you do not even need to list any specific past examples. And when you do get to essay number three, keep in mind that you can think outside the box and are not limited to instances where you demonstrated these qualities in a veterinary-related capacity. Your attributes and personality traits outside of school and veterinary clinics are just as reflective of who you are. And who you are outside of a veterinary clinic or formal education setting can have a big impact on your personality and future success as a veterinarian.
3. Don't Be Vague
Come up with specific examples for your essay answers that really help the admissions committee get to know you. Telling the admissions committee that you want to help improve the lives of animals doesn't really tell them anything. You want to demonstrate insight, maturity, and depth in your essay. Show that you put a lot of thought into your answers.
Instead of generally helping animals, maybe you want to contribute to society by donating your time at a local humane society providing veterinary care at lower cost to qualifying low-income households. Maybe you want to work in rural Iowa to help decrease the barriers to accessing veterinary care for those that live in underserved regions of the United States.
Being specific will help you demonstrate more of who you are and help you stand out from the crowded pool of applications.
4. Avoid the Cliches
Another way to stand out with unique answers is to avoid cliches. For example, you probably don't need to mention that an essential attribute to becoming a successful veterinarian is to "love animals." Instead, think about things that are less cliche but just as essential and more specific, such as being a great communicator, so that you can improve the lives of animals by clearly discussing the importance of preventative care with a dog's caretaker.
In addition to loving animals, it can be cliche to discuss that you have wanted to work with animals since you were young or that you feel that veterinary medicine your passion or calling. When you craft your answers to these essays it can help to write down multiple ideas for answers and get rid of the obvious responses. The more obvious the response, the less likely it will be to stand out from other applications.
5. Match Your Future Goals with Your Experience
Make sure your future goals are in line with the experience that you have listed on your VMCAS application. If not, explain why. For example, if most of your veterinary experience has been obtained working with cats and dogs, it would be expected that you are interested in working a small animal veterinary clinic after graduation.
If your future goals do not match your experience, let the admissions committee know why. Maybe you had a recent experience assisting with a research project and found purpose in research as a way to improve the lives of cats and dogs.
By explaining any discrepancy between your future goals and your past experience, you create a cohesive application and don't leave the admissions committee wondering about the differences.
6. Set a Confident and Positive Tone
When you discuss your future goals, write about the good things that you are going to do WHEN you graduate from veterinary school. Not the things you will do IF you graduate from veterinary school. This will help you come across as confident and capable. Other people are more likely to believe in you when you also believe in your success.
And don't make any excuses or focus on any negatives in these 3 short essays. You want to leave the admissions committees with a positive overall impression after they finish reading your essay responses.
7. Pick 3-5 Main Points for Each Answer
Since you only have 2,000 characters in which to write a great essay answer to each question, it can be helpful to list out your ideas and main points before you begin writing. Then you can review your ideas and pick the 3-5 strongest ideas for each answer. Throw out any ideas that seem cliche or vague.
By focusing your thoughts ahead of time, you can write a more clear and concise essay that clearly answers the question.
8. Write Your Essay Answers without Focusing on the Character Count
Once you have picked your main 3-5 points, write without focusing the character count. After you have written what you want to convey, read the essay and then cut out information that you don't need and work on shortening sentences.
No fluff is needed, get straight to the point. Any sentence that isn't directly supporting your answer can be shortened or removed. And limit descriptive words to help get as much information as possible across in your 2000 character limit.
That being said, if you have the opposite problem and your essay is not close to the 2000 character limit, consider adding another point to that essay. You do want to try and fill most of the space allowed.
9. Proofread, Proofread, Proofread!
Type your answers out in a program like Microsoft Word or Google Docs so that you can easily proofread your essays. I recommend having at least 3 other people read through your essays to look for any spelling or grammar mistakes.
When you proofread the essays yourself, read them aloud so that it is easier to catch any errors.
If you don't have anyone in your life to help you proofread your personal statement, then head over to The Student Doctor Network Pre-Veterinary Forum . There is a whole topic thread of people willing to help read personal statements for the prospective class of 2025!
Time to Get Writing
Good luck in your journey to veterinary school! I remember how stressful the application process can be, but remember to take a deep breath and leave plenty of time to fill out your application in as stress-free a manner as possible.
And if you are looking for more advice on writing your personal essays, check out this great guide for writing a personal statement from Loop Abroad . It is very thorough and helpful!
The writer of this blog, Dr. Kate, has been practicing veterinary medicine since 2014. She works at a small animal practice, focusing on dogs and cats. In her free time, she enjoys hiking with her two dogs. You can find out more about her adventures with her pups on PawsitivelyIntrepid.com
Recent Posts
What are the typical work hours of a veterinarian?
There are many different careers a veterinarian can pursue, and therefore there are also many different work schedules that a veterinarian can have. But let's start by taking a look at the most...
How to Get Into Veterinary School with a Low GPA
Your grade point average (GPA) is an important part of your veterinary school application. But just how high does your GPA have to be? And what if your GPA isn't high enough? The answers to these...
Tips for Your Vet School Personal Statement
Your vet school personal statement is more important than you might realize. It's the part of the vet school application where you tell your story, share your values and goals, and introduce the person behind the transcripts. Think of your veterinary personal statement as an opportunity. It's a chance to tell your story and to make yourself stand out from the crowd. Applying to an accredited veterinary school—such as Ross University School of Veterinary Medicine * (Ross Vet)—can seem a bit daunting at times. But with a few helpful hints here, you may feel more confident to begin your vet school personal statement—a single but crucial element of the application package.
VMCAS PERSONAL STATEMENT EXAMPLES & TIPS
1. Give yourself time. Students apply for vet school through the Veterinary Medical College Application Service (VMCAS), but you should prepare your VMCAS personal statement well in advance. Communication skills are an important part of how applicants are evaluated. After all, while vets care for pets and other animals, they must work with owners and a care team. You want to give your VMCAS essay careful consideration, so get started long before it's time to submit.
2. Proofread. Check your vet school personal statement for errors several times. You might be surprised how often students undermine their VMCAS essay with misspellings and grammatical errors. Take care with medical and technical terminology. To cite one of the most common VMCAS personal statement examples, students often misspell caesarean while trying to describe valuable experience observing c-section delivery. Misspellings reduce your credibility.
It can help to have someone else proofread your VMCAS personal statement, especially if you have pored over the text many times. So, one of our vet school personal statement tips is that a fresh set of eyes can spot mistakes that may have slipped by you.
3. Avoid repetition. Make good use of space in your vet school personal statement. There is room elsewhere in the VMCAS application for work experience, academic work, and extracurricular activities . Going over the same information again wastes space and time. Instead, the statement is the opportunity to highlight your values and personal story. It's not that you should never mention information listed elsewhere. Rather, it's that the information should be a springboard to a fuller story about how it defines you as a person and an applicant. 
4. Remember your audience. While you want to make your VMCAS essay personal, remember your audience. You want your veterinary personal statement to stand out against a crowded field of applicants. So writing that you have wanted to be a vet ever since you were a kid is too ordinary and superficial. Remember that your VMCAS essay won't be read in isolation—it will be compared to many others. You may need to dig deeper to write a memorable essay. 
5. Avoid generalizations and assumptions. Remember your audience, but be careful not to make unwarranted assumptions. Let's look at another of our VMCAS personal statement examples: "It's rare to find a vet applicant who has a background in engineering." But is it? How can you possibly know?
In this example, the writer would be better off letting the reader decide how "rare" an engineering background may be. Instead, the writer should explain how engineering informs their thinking about veterinary medicine, and how it might contribute to their career as a vet. Let the reader decide that you are, indeed, a rare and exciting candidate. 
6. Demonstrate your maturity and growth. Think of your VMCAS personal statement as a story about your own personal journey. Maybe your interest in veterinary studies began when you were a child, but now you have grown into a young adult who has proven your maturity and growth. Telling a story about your progress can provide the theme that helps pull your VMCAS essay together.  
You do not have to confine yourself to vet-related experiences. Any history that demonstrates your responsibility and maturity can help make the case for your application. Experiences that show strong people skills are also a plus. This is another place where you can show the breadth of your experience and add personality to your vet school personal statement.
7. Write your values and goals . Above all else, use your VMCAS personal statement to illustrate your passion, commitment, and values. 
At  Ross Vet, a personal essay is required as part of your application. If applying through VMCAS, the personal statement will be accepted as your essay. Although there is no set of rules mandating what a strong personal statement should include, here are a few tips to help you successfully craft an effective personal statement: 
Discuss how you would contribute to the profession and patient care, all of which will help you stand out from other applicants. 
Explain why you are a good candidate for veterinary school—in a pile of 100 applications, would you enjoy reading your statement?
Convey your passion for veterinary medicine. 
Avoid repeating information from your transcripts or reference letters.
Ask yourself if this essay is a good representation of your character, ideals, and aspirations.
Notice how the prompts focus on your values, goals, and individual qualities. Vet school is a formidable academic challenge that requires perseverance and drive. Highlight your personal values, your dedication, and the contributions you hope to make to veterinary medicine and the larger world. But do not just talk about your values. The best VMCAS personal statement examples show how values have been lived through experiences, volunteer work, and relationships.
Now that you've read our vet school personal statement tips, get to work on that essay! When you're ready to start your journey to vet school,  apply for admission  to Ross University School of Veterinary Medicine. Ross Vet provides an accelerated, broad-based curriculum that integrates unique research opportunities, classroom study, and hands-on clinical training.
Related Resources: 
Tips for Preparing a Strong Vet School Application
Request More Information About Ross Vet
Vet School Admissions Requirements
*Ross University School of Veterinary Medicine's (RUSVM) Veterinary Clinic is accredited by the American Association for Accreditation of Laboratory Animal Care (AAALAC, www.aaalac.org ) as a school. The accreditation focuses on animals used in teaching and research environments. 
RUSVM received full accreditation on July 16, 2019, from AAALAC International, an organization that promotes the humane treatment of animals in science through voluntary accreditation and assessment programs. 
Ross University School of Veterinary Medicine confers a Doctor of Veterinary Medicine (DVM) degree which is accredited by the American Veterinary Medical Association Council on Education (AVMA COE), 1931 N. Meacham Road, Suite 100, Schaumburg, IL 60173, Tel: 800.248.2862. For more information please visit https://www.avma.org/education/accreditation-veterinary-colleges . 
The next comprehensive evaluation will occur in 2025. 
AVMA COE Accreditation Resources
About Accreditation  
Accreditation Policies and Procedures of the AVMA Council on Education  
The Accreditation Process  
The Eleven Accreditation Standards
Related Blogs
Interested in learning more about a degree in veterinary medicine at Ross Vet?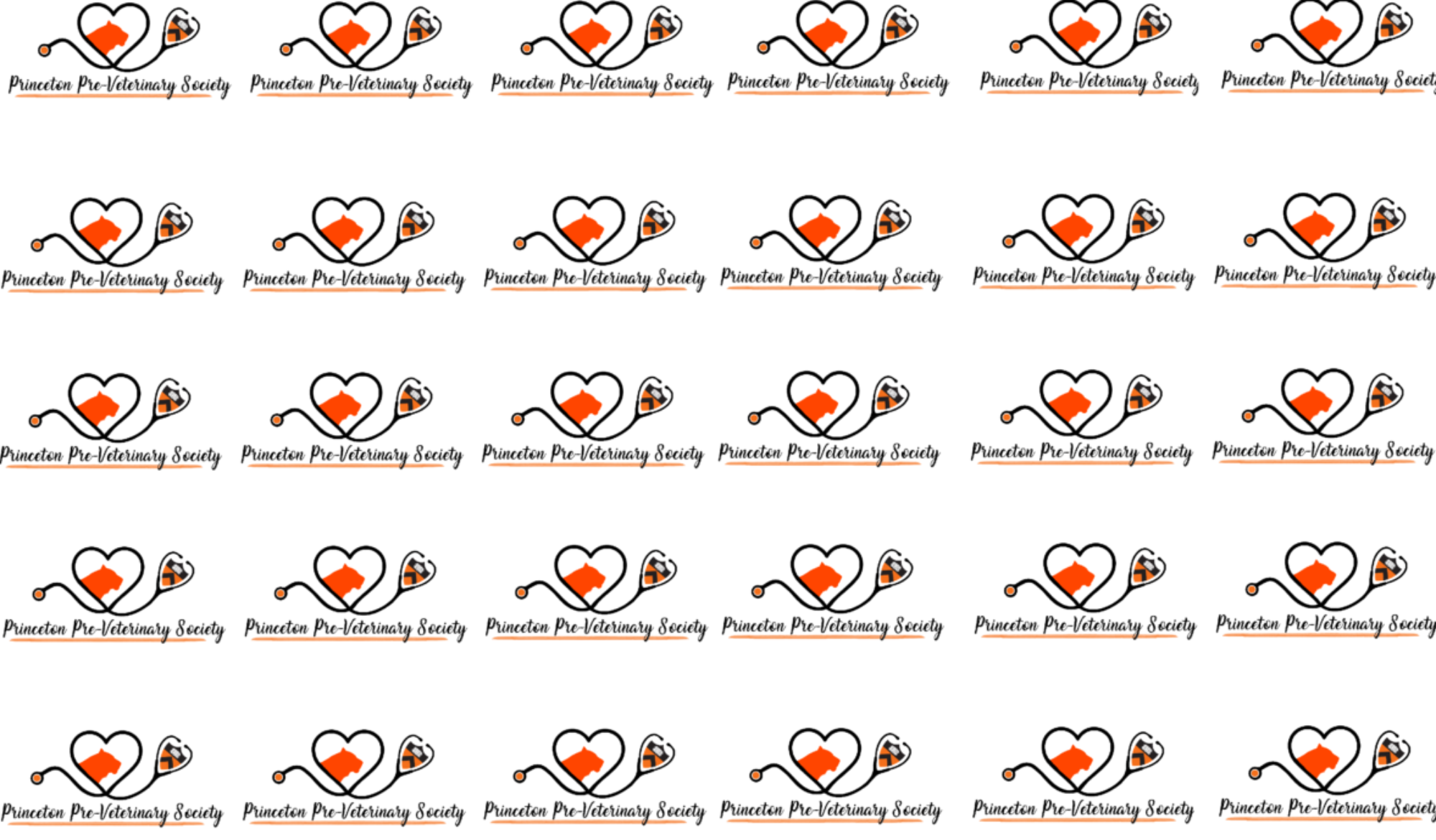 Princeton Pre-Veterinary Society
Princeton University
What are the vet school essay prompts and what are some useful tips and resources for writing the essays?
The personal statement for the VMCAS used to consist of a single prompt: Discuss briefly the development of your interest in veterinary medicine. Discuss those activities and unique experiences that have contributed to your preparation for a professional program. Discuss your understanding of the veterinary medical profession, and discuss your career goals and objectives (5000 characters)
Now, VMCAS asks students to answer each of the following prompts in less than 2000 characters (including spaces), which is roughly 300-350 words:
There are many career choices within the veterinary profession. What are your future career goals and why?
In what ways do veterinarians contribute to society and what do you hope to contribute?
Considering the breadth of society we serve as veterinarians today; what attributes do you believe are essential to be successful within the veterinary profession? Of these attributes, which do you possess and how have you demonstrated these in the past?
Here are documents with tips and resources that you may find helpful. While some discuss the old prompt or a specific supplement,  the information may still be relevant:
https://prevet.princeton.edu/wp-content/uploads/sites/781/2020/07/Mastering-The-VMCAS-Personal-Essay.pdf
https://prevet.princeton.edu/wp-content/uploads/sites/781/2020/07/Hamilton-Essay-Tips.pdf
https://prevet.princeton.edu/wp-content/uploads/sites/781/2020/07/Univeristy-of-Florida-Tips.pdf
https://hpa.princeton.edu/application-process/personal-statement
Remember, many schools also have their own supplemental prompts which may or may not be released on their websites. If you are thinking about applying during a certain year, you can create your account as soon as January of the same year so that you can access all the supplements before the summer and begin brainstorming/drafting asap.
Personal Statements
Experiences & Activities
Secondary Applications
Quick Assessment
Resume / CV
Who We Help
Our Approach
Our Company
VMCAS Applications: What's changed?
Wondering what's new in VMCAS applications? Curious about the ever-evolving essay prompt and length requirements? Read on, friend!
Official 2024 VMCAS prompt , per the AAVMC website : Your personal statement is a one-page essay that gives veterinary admissions committees a clear picture of who you are and, most importantly, answers the question, why do you want to pursue a career in veterinary medicine .
Over the past decade or so, VMCAS essays have seen a number of iterations: from a longer autobiographical essay, to several short essays of shifting lengths, to the current personal-statement-in-miniature format.
If you've applied previously (loads of vet applicants are actually reapplicants, so you're in good company), perhaps you recall writing several "short" essays. Personally, I liked this format! It allowed applicants to explore distinct aspects of their strengths and experiences.
However, applicants who took those prompts way too literally wrote generic essays. Consider this question from a couple cycles back: In what ways do veterinarians contribute to society and what do you hope to contribute? Many applicants dutifully dedicated half their essay to listing vets' contributions. If you've read one list of contributions, you've read them all. Admission committees were probably bored stiff.
Why did I like those prompts? Because they gave creative applicants an easy advantage! What a gift!
But now we're back to a standard personal statement like you'd write for nearly any professional or graduate program. Except not quite…
What's different about writing a veterinary school personal statement? I have a couple of quick tips. (Full disclosure: I do save a little something back for my personal clients. After all, vet school is insanely competitive, and my clients come first.):
3000 characters=ridiculously short personal statement. For perspective, medical school applicants get a generous 5300 characters. Medical residency applicants are permitted an outrageous 28,000 characters! The VMCAS short essay format from previous years allocated 6000 total characters. Your takeaway? Boil this sucker down to your best possible material. Yes, shorter is actually harder.
Do not waste characters. I mean it. Consider omitting: quotes from famous people, your philosophy of the profession, lists of jobs that interest you, activities from high school, descriptions of the classes you took in college, that story about the time you made a splint for your hamster.
Differentiate yourself. Everyone has a dog/cat. Everyone took hard classes. Everyone learned to study better in college. Everyone thinks spaying/neutering is important. What have you done and learned that sets you apart? Highlight unique experiences and stellar performance.
Not everything you include has to be animal-related. We want the reader to step away with a clear picture of you who are as a person and what kind of student/colleague you will make. They want to hear your story and know what makes you tick, what makes you relatable.
Edit the heck out of your personal statement. You won't get it right on the first go. You need feedback.
Obviously, this is the point where I remind you that EssayMD can give you some amazing input at a reasonable price . And I where I reassure you that we've worked with lots of other people like you. And that we helped them stand out. By all means, feel free to reach out to me personally ([email protected]) if you're interested in taking your VMCAS application to the next level. We provide comprehensive, knowledgeable editing and proofreading for all aspects of your veterinary application!
Subscribe to our email list.
We'll keep you posted on opportunities and promotional offers..