18 UCLA Essays That Worked (and Why) for 2023
Do you want to write strong essays that'll help get you into UCLA?
In this article, you'll read and learn from 18 essays written by students who got recently accepted into UCLA and see how they did it.
If you're trying to get into UCLA, these essays are a valuable resource and give you a peek into UCLA admissions.
Whether you're a student or parent of an applicant, you'll see what to do—and what not to do—when writing your UC essays.
What is UCLA's acceptance rate?
UCLA is the most applied to school in the United States each year, which makes admission into UCLA highly competitive.
This past year, 139,490 students applied to UCLA and only 15,028 students were admitted. That gives UCLA an overall admit rate of 10.77%.
UCLA Acceptance Scattergram
And as of 2022, the UC system no longer uses your SAT and ACT scores to decide whether or not to admit students.
With no more test scores, that means your UC essays are even more important for your application. Besides your grades (GPA) and coursework, your essays are the most influential factor for your UC admissions.
Since your UC essays matter so much, it's important to get them right.
What are the UC Personal Insight Question Prompts for 2022-23?
It's a mistake to think of the UC Personal Insight Questions (PIQs) as typical essays you'd write for a class.
Rather, the PIQs are a set of eight open-ended questions asked by the UC app. You must choose exactly four questions to respond to, and each response should be no more than 350 words.
Let's go over the UC Personal Insight Question prompts:
Describe an example of your leadership experience in which you have positively influenced others, helped resolve disputes or contributed to group efforts over time.
Every person has a creative side, and it can be expressed in many ways: problem solving, original and innovative thinking, and artistically, to name a few. Describe how you express your creative side.
What would you say is your greatest talent or skill? How have you developed and demonstrated that talent over time?
Describe how you have taken advantage of a significant educational opportunity or worked to overcome an educational barrier you have faced.
Describe the most significant challenge you have faced and the steps you have taken to overcome this challenge. How has this challenge affected your academic achievement?
Think about an academic subject that inspires you. Describe how you have furthered this interest inside and/or outside of the classroom.
What have you done to make your school or your community a better place?
Beyond what has already been shared in your application, what do you believe makes you stand out as a strong candidate for admissions to the University of California?
It can be helpful to see how other students responded to the UC Personal Insight Questions.
And since UCLA is one of the hardest UC's to get into, along with UC Berkeley , students that get accepted tend to write outstanding essay responses to the PIQs.
18 UCLA Personal Insight Question Examples
Here are the 18 best UCLA accepted essays that worked written by accepted students for each Personal Insight Question prompt #1-8.
UCLA Example Essay #1
Ucla example essay #2, ucla example essay #3: violin, ucla example essay #4, ucla example essay #5: team player, ucla example essay #6: flute, ucla example essay #7: optimism, ucla example essay #8, ucla example essay #9, ucla example essay #10, ucla example essay #11, ucla example essay #12, ucla example essay #13: computer science, ucla example essay #14: korean big toes, ucla example essay #15, ucla example essay #16: lgbt, ucla example essay #17, ucla example essay #18: being short.
Prompt #1: Describe an example of your leadership experience in which you have positively influenced others, helped resolve disputes or contributed to group efforts over time. (350 words max)
In my freshman year of high school, I had enrolled in the String Orchestra Advanced Class which was mixed in with the Beginning class. I was the only person with experience, seven years in the Violin at the time, while most of the students in the class were beginners. I got class elected, then re-elected as President my Freshman and Sophomore years, and was First Violin, then First Viola Chair.
My first year consisted of myself and the instructor teaching the basics of each instrument. Learning a new instrument is frustrating, and there were times where older students in the class would get frustrated and unhappy that a Freshman knew more than they did.
As a leader I had to make sure I did not keep a separation between myself and my classmates. Therefore, my Sophomore year, I changed my instrument to the Viola.
By showing my classmates that I too was a beginner, and that I too had to learn because I had a new instrument -inspired the class to learn as well. My classmates no longer saw me as someone who told people to practice and not give up, yet did not have to practice or struggle themselves, but instead, as someone who was there practicing, and struggling along with them.
The Orchestra program at my school started my Freshman year as an experimental class, but the school ended the class after my Sophomore year. Though unfortunate, in the two years of its existence, my classmates went from being novices, to performers, where in the last year of the program, we performed many times for school events and finally in an orchestra conference in my Sophomore year, where judges praised our Orchestra's technique and cohesiveness.
After the class got cut, many of my classmates continued to pursue music independently, or in the District Orchestra. It is a wonderful feeling for me to see my former classmates -to this day- performing, and even teaching others, knowing that I was there when their journeys in music first began, and I look forward to seeing their musical pursuits in the future.
Why This Essay Works:
Tells a Story: Gives context and explains how you got this leadership position. By explaining a backstory, it reveals your motivations and what drives you.
Shows Takeaways and Lessons Learned: It's not enough to just talk about your achievements. Admissions officers are more interested in why they matter to you, and how you had an impact on others.
What They Might Change:
Fix Capitalization: It's not necessary to capitalize improper nouns like "violin", "viola", and "orchestra".
Sentence Flow: Make sure your sentences aren't too long and don't have unnecessary breaks, which can interrupt the flow.
Get access to our huge essay database and learn the secrets of what really works.
200+ Essay Examples
With Expert Analysis
Rated From A+ to C
Easily Searchable
My group and I spent a total of seven hours preparing five hundred bagged lunches for the extensive homeless community at Oakland. Out of all the obstacles that could have halted our progress, rain was the last thing on our minds. We were lucky enough to distribute three hundred lunches before the rain began to relentlessly pour down on us. There were a few hours left of daylight before we would be able to eat Iftar for Ramadan, so, an overwhelming majority of our group wanted to call it a day. However, there was still a large number of unsheltered and hungry homeless people throughout the city, and I could not bear to let all that food go to waste. So, I raced to one of our nearest vans, grabbed a bullhorn, and yelled to gather the attention of as many people as possible. I instructed them to form lines in front of our eleven vans in order to take everybody to the nearest homeless shelters with the promise of food and entertainment. We went to six other heavily concentrated areas to do the same thing, and within just five hours, nearly five hundred homeless individuals were transported.
This event is one of the dozens of community service projects I've performed in my role as vice-president of the youth faction of the Sudanese Association of Northern California (SANC). This Oakland food drive has left me with a sense of clarity of what it takes to get a project, event, or any other endeavor accomplished. The food drive was obviously a success, but what made this particularly memorable is the email the president of SANC sent me the following day: "You have a keen ability to synthesize and communicate anything quickly and effectively." I realized the explicit connection between my forensics (speech and debate) career and my community service: the power that I carry in my voice can motivate others to do good. I have tried to apply this insight into each new endeavor since.
Specific with Numbers: Use exact numbers whenever you can to create authenticity and make it realistic. In this essay, saying "three hundred" lunches makes things concrete.
Connects to Academic Interests: Show how your past leadership achievements relate to what you want to do in college.
Stronger Conclusion: Make sure your conclusion isn't vague and has a concrete takeaway. Don't just use words like "this insight". Rather, rephrase that insight or draw a new idea from it.
Sentence Structure: Having too long of sentences is a common mistake students make. Instead, splitting up complex sentences can make it easier to read.
Prompt #2: Every person has a creative side, and it can be expressed in many ways: problem solving, original and innovative thinking, and artistically, to name a few. Describe how you express your creative side. (350 words max)
I express my creative side by playing the violin and other musical instruments. Ever since I was a younger child, music had always been a part of my life. The first instrument I remember playing is the piano when I was four years old. My school had a music program, so I went and learned how to read music and play the Recorder. Though it was a simple instrument, it was to prepare us students for the more complex instruments that we could choose to play after completing the Recorder lessons.
I took this class all of first grade, and in second grade I was ready to choose the instrument I wanted to specialize in. I chose the Violin, and now -ten years later- I am still playing it. Throughout the years I have learned to play other instruments as well, such as the Piano, Trumpet, Viola, and more. During that time I have also been able to play those instruments in different styles of music.
From second to seventh grade, I played the Violin and sung in my elementary school district's Mariachi and my middle school's Mariachi even when I did not know how to speak Spanish. I have been playing the Violin at my church's choir almost every Sunday since Seventh grade. I played the Violin and Viola in my high school's Orchestra class in Freshman and Sophomore year, and since my Junior year I have played the trumpet in my school's Jazz Band and Trumpet Choir.
My siblings have also been inspired to be creative musically, and together we perform at our church and other places, and music has become an important part in their lives as well.
Throughout my life I have been able to express my love for music in many different ways. Whether through playing with a group, doing a solo in front of an audience, composing my own music, or teaching my younger siblings how to read and play music the way I was taught many years ago, music has always been a large way that I could express my creative side.
Clearly Answers Prompt: For UC essays, being straightforward is not a bad thing. This essay starts off by clearly answering the prompt, before elaborating further.
Fix Capitalization: It's not necessary to capitalize improper nouns like "freshman" and "sophomore". An easy fix is to only capitalize proper nouns, like names of people and places.
Explain What's Meaningful: Admissions officers want to know more than just "what you did," but also why it was meaningful to you. Try to focus on the impact of your achievements more than just what you did.
Improve your essays in minutes, not hours
Based on hundreds of accepted essays.
Easy and actionable strategies
I was brought into this world with an overactive imagination and an absence of siblings. My abundance of boredom and lack of playmates was solved by creating multiple characters, drawing them, and pretending to be them. When I joined theater my freshman year, I quickly fell in love because it brought me back to that childhood innocence of carelessly being someone else It was an opportunity to evaluate how I could incorporate my personality, experiences, and charisma into a character and to turn my visual concepts into a reality through doing makeup.
I was also introduced to improvised comedy. where I presented my witty and quirky side. On the other hand, working with a cast and crew was something I was unaccustomed to. but I soon saw myself becoming inspired by the surrounding creativity of others. Whether we were doing a dramatic or comedic play, we worked together to evoke an emotional response from the audience. It's an honor to see people laugh and cry during our performances because I've connected with hundreds of people by putting my heart on a stage. In contrast, painting has been a private indulgence. Every feeling and thought trapped inside becomes free on that canvas into a beautiful visual creation. Like my mood, my paintings aren't uniform and consistent; they range from iridescent beaches to scattered splotches, yet every stroke, color. and mistake had a reason.
As my only patron, my mom couldn't always afford painting supplies, so occasionally I had to improvise with tools like spoons, paper towels, and erasers. Regardless of the tools I was using, my paintings were reflection of myself. The progression of my work is an exhibit of my struggles, success, and how I became who I am today. Painting is not about the finished product; it's about the journey and the lessons I've learned to get there. My creativity is not limited to the arts, but is embedded my appearance, mindset, and career path in solving mental health issues. Creativity, to me, is putting bits and pieces of myself into doing what I love.
Strong First Sentence: Starting off with interesting ideas is the best way to get the reader hooked. It doesn't need to be complicated, but find your most interesting idea and start there.
Connects Multiple Extracurriculars: Finding multiple examples in your life to explain your answer can make your essay stronger. Rather than focusing on just one activity, how do your activites relate with a common theme?
Great Conclusion: A strong conclusion is often one that expands on your ideas or connects to something more universal. Try restating your main idea and add a twist or expand on it.
Make Each Paragraph Distinct: Each paragraph should have one central idea or topic. It's better to split up your essay into many paragraphs because it makes it easier for the reader and better organized.
No Essay Requirements
Test-Blind or Optional Policies
Sorted by Acceptance Rate
And 80+ useful filters!
Prompt #3: What would you say is your greatest talent or skill? How have you developed and demonstrated that talent over time? (350 words max)
My greatest talent would be relating to and inspiring others. Throughout my time in school I have demonstrated that talent by becoming a leader where I was trusted by my teachers and peers. It began in 5th grade when I was voted to become Student Council for my class, where my peers knew that I related well with them and that I would do my best to use my position to fix their issues.
In middle school, I became the Knowledge Bowl team Captain. There was a new coach, so the program was small, about five students. There were many students who wanted to join the team but felt that they were not "smart enough" to join. I recognized this and encouraged those students to join and they succeeded. By the end of the year, our team was 3rd in the district overall statistically standing, our highest ranking in a while.
In high school I joined JROTC as a Freshman, and I became a Platoon Sergeant my Junior year. My job for the semester was to teach and motivate cadets in the program. Some cadets did not do well with authority, and felt attacked when other class leaders would be assertive. As a leader I took a different approach, and related to my cadets. My platoon was constantly noted as being a well-rounded platoon by our instructors, and I received the Non-Commisioned Officer Leadership Award.
In Academic League, motivation was key to our team's success. Sometimes personal problems would affect a member of the team, so I showed them I could relate to their struggles and still believe in their ability to help the team. In times when we would be losing in a match, I would inspire the team to keep pushing on, and to remain positive. That year our team placed 5th in the district -again a highest ranking in a while- and I was voted as "Most Inspirational" by the team.
Throughout the years, relating to and inspiring others has been a skill that has allowed me to make great connections with so many people.
Uses Multiple Examples: Backing up your answer with various examples from your life makes your case stronger.
Unique Take: Rather than thinking of a skill in the literal sense, this author uses a more abstract skill. Sharing your unique perspective is key to having interesting ideas.
Show Why It Matters: In addition to explaining your greatest skill or talent, you should tell why it is meaningful. What are the takeaways and how will you use this skill going forward in college?
Just when we think we figured things out, the universe throws us a curveball. So, we have to improvise. The universe is funny like that. Sometimes it just has a way of making sure we wind up exactly where we belong.
When I first started playing flute, I probably looked like a pufferfish choking on a clump of wasabi, but that didn't matter. Blasting deep breaths into my flute, I blew voraciously as I tried to produce a B-flat; but all I could muster was a raspy whistle.
6 years later, I was filled with pride knowing that I had worked hard enough to be selected as the concert soloist for the Youth Orchestra of Bucks County. My moment had arrived; I stand center-stage and begin Chaminade's Concertino Op. 107. Recognizing the minor scales and arpeggios, my fingers glide through the measures with absolute certainty; and with each successive measure, my breathing, tone, and articulation seemed to increasingly synchronize. Before long, the piece came to an end. Holding the D-natural farmada as long I could, I let the note fade into submission and lowered my flute. Taking a bow, I reveled in the magnitude of my hard work.
As I grew older, it became evident that I would need orthodontics and jaw reduction surgeries. With my face full of rubber and metal, I couldn't form a tight enough valve to sustain notes. I was officially back to square one. The following months were brutal, I had to put away Tchaikovsky and go back to the basics; but my effort was genuine and I gradually regained my ability to play.
Today, I consider playing flute my greatest skill. Not because I can play complex scales or win competitions, but, instead, because through the horrors of braces, learning how to double-tongue, and impossibly fast measures, I never gave up. Playing flute had crafted in me the relentless determination which I've exhibited over the past 8 years. I may not know what curveballs life will pitch to me next, but I have confidence knowing I will persevere regardless of the circumstances.
Strong Hook: Use your best idea at the start to immediately make the reader interested. First impressions matter, and by having a compelling first paragraph, the tone of your essay is immediately better.
Specific in Naming Things: Say the names of groups, places, and other things whenever you can. Being specific whenever possible makes you seem more relatable and makes your essay more interesting.
Life can be an overwhelming obstacle course, but my ability to get over any bump with a smile on my face has been my greatest strength. Maintaining an optimistic outlook has introduced me to new opportunities, made me a better leader, and helped me get through everyday life. Although my determination to get back up was built by a couple scrapes and falls. I learned about the impact of a positive attitude on others through my experience on the tennis team.
The motivation and bond my team had because of the encouragement and support from our captains has influenced my approach to interacting with others. For instance, while working with my peers, I always praise them for the effort that they put in and patiently help them. When applying this to class projects and theater productions, I saw an improvement on our performance and our accomplishments felt more satisfying and meaningful. My positive attitude is also influential during my job at a convalescent home. As an activities assistant, my objective is to get residents to participate in activities and to make them fun.
At times, it's difficult to convince residents that a macaroni necklace is worth getting out of bed for, but I am always that friendly face that cheers them on and picks them up. Knowing that my happiness is brightening someone else's day is extremely valuable and is the fuel to my enthusiasm.
Preserving my optimism is not always easy; however, my excitement for the future retains my drive to overcome any challenge. Every opportunity given to me is taken advantage of, and if something doesn't go as planned. I am confident another door will open. Even though I enjoy focusing on the bright side of life, I'm aware that some people feel like they cant overcome their challenges alone. I recognized that I can be a hand to help people up, someone to believe in them, and a friend to conquer obstacles with. Using this positive influence is the very reason why I am looking forward to a career in psychology.
Shows Impact of Your Skill: Whenever possible, try to show how your skill/talent has impacted others. Why is your skill important? And how will you use it going forward in life?
Uses Humor: Having small moments of natural humor, when appropriate, makes for a more enjoyable essay. Even a small remark like "it's difficult to convince residents that a macaroni necklace is worth getting out of bed for" is powerful.
Recognizes Challenges: Nobody is perfect, and even with your greatest skill or talent there are likely still shortcomings. Recognizing your challenges is important to humanize yourself and shows self-awareness.
Prompt #4: Describe how you have taken advantage of a significant educational opportunity or worked to overcome an educational barrier you have faced. (350 words max)
I was going to University of Southern California for three weeks, and that was all I could think about as the school year came to a close. After finding out that I had been accepted into the Bovard Scholars program, along with one of my best friends, I could not wait for the upcoming summer. As July 16th neared, I became more and more anxious,as I did not know what to expect, but I was looking forward to this new opportunity.
The program had just been launched this year and 49 of around 500 applicants were accepted. Over the course of three weeks, the 48 other people from all over the country would be my new friends. During my time there, I would be assigned a coach who would help with the college process, whether it be working on the college application as a group or having one-on-one sessions to work on personal statements. Outside of working on college applications and essays, we had guest speakers from admissions offices, student panels where we could ask questions, career panels, and workplace visits. We also had many presentations on financial aid, fields of major, jobs, and interviews which, most of it, I did not know beforehand.
Along with all this help, we also dormed at one of the residence halls, which allowed us to experience what college life might be like. I was amazed by the diversity of people that were attending the program, and I was shocked to find out that my roommate from New York was Egyptian. We even had Resident Assistants who planned evening activities for us to further stimulate college life. However, they were not just our Resident Assistants; as we grew closer we were able to gather information from them about college.
As the program came to its end, I did not want it to stop. I had such an incredible experience and learned so much about college. I knew that the program will never truly end, though, as our coaches will continue to work with us until Spring when we are accepted into colleges.
Specific in Achievements: Being specific and saying "49 of around 500 applicants were accepted" creates credibility. It also helps admissions officers have context about your achievements and be able to infer how significant they really were.
Stronger First Sentence: Try starting your essay with ideas, rather than retelling events. Starting off with interesting ideas helps hook your reader, and you can later support those ideas with your experiences and achievements.
Focus on Meaning: Emphasize what your takeaways were from this educational opportunity or barrier. Admissions officers are looking for what you learned, how it affected others, and how you'll use those lessons moving forward.
I worked in a health clinic in the impoverished village of Amara in Sudan this summer, expecting to be assigned general administrative duties during my internship. However, those expectations were tossed out the window within the first week. I consider myself a pretty squeamish person, so the thought of blood oozing from any injury disgusts me in ways that I cannot describe in words. So naturally, I was shocked when I didn't flinch or faint as I held the retractors of a ravaged knee during surgery. I can't say that I confronted the daunting tasks I was given with complete confidence, but I learned from the experiences nonetheless. At times, I would question the challenging orders given to me by the faculty, but I later realized that it was due to the lack of qualified doctors and nurses at the village.
I observed eleven surgeries, ranging from liver disease to a gruesome foot infection. The clinic worked under severe pressure, as basic resources and equipment were scarce, which ended badly for some patients. There was one particular patient who did not survive a disastrous bus crash due to the unavailability of ambulances. He was laying on the floor in agonizing pain for a lingering six hours. As the viscous blood stained the white cloth that covered him when he was brought to the clinic, I felt a surge of sorrow, anger, and helplessness. It was difficult for me to come to grips with the reality that some things cannot be undone. The emotions I felt that day slowly faded, but never completely receded. I left this internship satisfied with the invaluable knowledge I obtained, but I still feel like I needed to do more. I live a relatively privileged life, and don't have to spend each day worrying about a measly injury that could end my life. At the time, even though I thought I was worked too hard for a high school student, I now know I didn't do enough. I'm eager to return to the clinic soon, and have hopes of gaining more experience and knowledge.
Emphasizes the Impact: After talking about what opportunity you had or what barrier you overcame, focusing on the impact of that experience is what matters. Describing your emotions and lessons learned makes the significance of those events more clear.
Strong Hook: Focus on finding your best idea and using that as your first sentence. Often, starting off with a story or retelling what you did can come later and isn't as important.
Prompt #5: Describe the most significant challenge you have faced and the steps you have taken to overcome this challenge. How has this challenge affected your academic achievement? (350 words max)
Education has always been important in my household, but never paramount. We were always taught to put familial needs first—even before our own. My parents always emphasized the lesson that selfishness leads to bitterness and loneliness. That value is why six new members were added to my family when my father's brother died two years ago. I did what was expected and shifted my focus from school to helping my kin.
I remember feeling a mosaic of emotions—apprehension, prudence, and displacement—as I greeted them at the airport. The five-hour-long ride back home was awkward and somber, and the complete silence said so much more than words could. We were all just afraid of what the future had in store for us. My step aunt, my two older cousins and the three younger ones were all compassionate, loving people. Yet, I couldn't seem to shed this foreboding feeling the first time we all entered our house. Every passing week made our financial situation more tenuous. So, my brother and I volunteered to help our dad at his small pharmaceutical wholesale business after he laid off two employees. We worked after school three days a week and would return home around 8:30.
That year of juggling school with my new obligations at home and my father's business was emotionally and physically wrenching. However, I don't pity myself and I wouldn't go back to change anything because I learned so much about my character in that year. I realized that my parent's belief in selflessness had shaped me into a more capable person because I was able to sacrifice time from socializing and classes to contribute, in some way, to my family. And even though I was concerned that I would hurt my academic performance, I stuck to my promises. That inexplicable sense of uneasiness I felt at the airport was caused by anxiety in anticipating the new demands that could potentially exhaust me. Thankfully, the challenges prepared me for the academic rigor for my junior year, my senior year, and hopefully, for university.
Vulnerable and Authentic: Talking about personal stories can be difficult, but often your vulnerable experiences have a lot of meaning. Being vulnerable also makes you more personable and relatable.
Explains Realizations: Rather than focusing on what happened, focus on the impact of it and why it's meaningful. How will these past experiences and academic challenges affect you going forward?
Stronger Conclusion: Try to connect your ending back to the beginning while expanding on it or connecting it to a universal idea. Alternatively, leave your conclusion more open ended.
Growing up, I tackled the challenge of school without much guidance from anyone other than my older sister, who is one grade higher. When I was at the young age of just five, my parents divorced and my sister and I were left with our dad, who we did not see often. Because our time with him was limited to driving us to school and home and dinner, we could not ask him for much help with homework or projects. Most of the time, we did the work ourselves or asked our uncle and aunt for help when they came on Saturdays. By the time we reached middle school, I was in more advanced classes, and although my dad had received an Associate's Degree, he did not take advanced classes like I did, so he was unable to provide much help. My dad only took math up to geometry, and his English was not as fluent as mine, preventing him from providing much help.
Once I enrolled in high school, I was able to get help from teachers, programs, and even my sister. With this newfound help, I overcame the struggle of not knowing what to do in school and life, and I learned that help is always there, but I just needed to ask. Throughout my time in high school, I became more motivated than I was before to do the best I can and overcome anything that comes my way. I was able to do this with help from others, and I will continue to strive for greatness, overcoming any obstacles. Without the help of others, I would not have had the success that I have had in school. My good grades are a testament to the help that I have received in order for me to be where I am now. Although I can say that I have overcome this challenge, there is still one last hurdle, which is to graduate from high school, attend college, and apply everything I have learned to the real world.
Honesty: Authenticity is most important for your essays. By revealing personal details such as your family life and struggles, you can bring admissions officers into your world.
Sense of Gratitude: Showing a sense of appreciation and self-awareness makes you immediately more likeable. Nobody succeeds alone, so how did others in your life help you overcome difficulties?
Provide Clarification: Some parts could be given more context, such as "why is your dad not as fluent in English?". You could use this as an opportunity to talk about your cultural background and create a more clear picture of yourself for the reader.
The saying "you can be your own worst enemy" was the embodiment of the time I hit lowest point. Finishing my 22-hour days, I expected to lay down in bed close my eyes, and smile: thinking about all my accomplishments. Instead, I was sleep deprived, rapidly losing and gaining weight, and unhappy.
As a result, I stopped being able to focus and my grades began to fall. I lost motivation and the only reason I did anything was because of my obsession with completion. In this vulnerable state, I would tell myself I was useless and shy away from taking opportunities. I started to question if could get out of the hole I dug. Ironically, I have always been an optimist. I thought about the many things I wanted to do and I wouldn't be able to do any of them from a hospital bed.
Seeing the bright light ahead of me, I moved forward to a journey of self-improvement. First, I isolated myself from things that were affecting my happiness through finding a place where I could peacefully think about why I was enduring so much pain, regularly eat, and get some sleep. When I came back from my retreat, I continued my routine which improved my health and performance in school. The greatest outcome was my realization that I was compensating for my lack of self-esteem, I've been trying to get validation from my parents and peers by trying to be perfect, but when my friends left me and my parents didn't notice my efforts I overworked myself.
It was hard to stop searching for approval, yet the support of close friends and acknowledging that I'm doing everything I'm capable of, revealed to me what its like to love yourself. From then on, I determined my self worth, no one else. Now that I found my own drive and am confident, I don't have to beg for friends. struggle to maintain grades, skip meals, or lose sleep. Presently, I can say I am no longer my worst enemy: we're like friends that get closer every day.
Vulnerability: Showing your shortcomings and difficulties is important to reveal how you've grown and changed. Revealing your perspective and emotions also shows that you have self-awareness.
Provide More Explanation: Don't assume that the reader will remember everything about you. For essays like this, give more context. Answer questions that will come up in the reader's mind, like "Why did you have 22-hour days?".
Prompt #6: Think about an academic subject that inspires you. Describe how you have furthered this interest inside and/or outside of the classroom. (350 words max)
An academic subject that inspires me is Computer Science. Computers have fascinated me ever since a young age. I used my first computer when I was 4 years old- the Apple Macintosh Performa. I began learning about how computers worked in first grade, where I had my own Windows XP computer. I did not know what I was doing when I clicked through the thousands of files that made the computer run, but it was fascinating, and almost seemed like magic. I knew that a career with computers had to be in my future.
My fascination with computers took a new meaning in freshman year, when I decided to learn how to program. I did not know where to start, so I just typed in the search browser, "how to start programming". That day, I started with the Processing Language. It was a simple language to learn, but it built the foundation for my furthered interest in the computer programming aspect of Computer Science. After a couple months of using Processing, I learned HTML/CSS and JavaScript. These languages would allow me to program a wider range of applications. Soon enough, I became bilingual in the languages of computers. As time went on throughout my freshman and sophomore years I exposed myself to more languages like SQL, Batch Scripting, and in junior year, Java.
In my junior year I took AP Computer Science A, and finally after all the years of loving computers, I was able to take Computer Science as a class where I learned the Java language. I also furthered my interest in Computer Science by integrating it with the Engineering club on campus, using the Arduino and Raspberry Pi.
This year I am in Computer Integrated Manufacturing, where I can implement my knowledge of Computer Programming into Engineering, through the use of Corel Draw with the Laser Cutter Printer and AutoDesk Inventor and OpenGL C++ Code with the CAD 3-D Printing machine.
Computer Science has always been a part of my life inside and outside of the classroom, and I seek to continue pursuing it as my major.
Connects Interests to Extracurriculars: Showing how your activities relate to your passions reveals your motivations and what drives you. By connecting to extracurriculars, it also creates a more complete picture of your application.
Specific In Naming Things: Whenever you are able to, being specific is better than being vague. By naming programming languages and classes, the story becomes more compelling.
Explain Why These Things Interest You: What is the root aspect of your interests that intrigue you? Try explaining how you feel when doing these activities and what motivates you. Admissions officers want to know how these interests developed, and more importantly, why they developed.
Make a Strong Impression
Impress Admissions Officers
Write Outstanding Essays
...and Get Accepted!
Prompt #7: What have you done to make your school or your community a better place? (350 words max)
I am "Korean big toes", "a water panda in disguise", and "Mr. Sweatface" - these are the nicknames I happily accepted over the years. My life was a buoyant bubble, full of gratification, funny nicknames, and simple pleasures; but that changed when I was confronted with the inhumane conditions of the LGBT centers around my town.
Stepping into the stone-house building, a few things immediately caught my attention. The rooms were small, full of broken furniture, smelled of mold, and had poor lighting; moreover, there was no privacy and extremely limited resources. It was obvious that the facility didn't have the funds to sustain itself, let alone help anyone trying to assimilate back into society. My heart ached as I realized the advantages I had been taking for granted; the idealistic mirage of reality I previously held, was now replaced by an overwhelming truth: Life isn't fair. Everyone in that facility had been criminalized for their sexuality, and I was going to do something about it!
Over the next few weeks, I brainstormed ideas and eventually decided on creating a blog where I would share the stories of anyone who was willing to speak up for change. The clickety-clack of my keyboard filled the common rooms of LGBT centers around my city. I slowly-but-surely interviewed the residents of these homes, recording stories of inequality and discrimination. As I uploaded each story to my blog, I felt a sense of accomplishment knowing that I was breaking down barriers and fulfilling my passions. Furthermore, reading the comments flooding my inbox, I realized that although the LGBT centers in my area still remain underfunded, I had made an impact on individuals through my blog and did something for a community I genuinely cared about. It was more than I could have ever hoped for.
In my quest to create change, I forged a new nickname for myself -- "advocate"; except, unlike the titles I was bestowed as a kid, this nickname represented my creativity, ingenuity, and passion, and for those reasons, it is more precious than anyone will ever know.
Vivid Descriptions: Painting a picture can make your stories immediately more interesting. By using descriptive language and word choice, your stories have more life to them.
Conclusion That Connects to Beginning: Try connecting your ending back to the beginning, but with a new perspective or take. By bringing your essay full circle, it creates a sense of cohesiveness.
Name Things Specifically: Rather than being general and saying "LGBT centers", the author could name one specifically. Since not everyone may be faimilar with the concept of "LGBT centers", it helps make your essay more concrete and easier to interpret.
I never thought that I would tutor other people after school, but that was what I did my junior year and now in my senior year. During my freshman and sophomore years, I was the one being tutored by upperclassmen who had taken my classes before. Receiving help from others inspired me to become a tutor my junior year so I could give back and share the opportunity that I had. At first, I was not sure if I would be up to the task, as I did not feel confident in my teaching abilities in various subjects. As time went on, however, I became at ease and comfortable tutoring anyone the more I tutored along with my peers.
Every day from Monday through Thursday, I went to library as much as I could to help tutor with others from 3 to 4 o'clock, and it slowly became a part of my daily schedule. To begin with, I was not the greatest teacher, but as I helped more and more, I gradually became better at it due to teaching the same concepts repeatedly. Not only was I helping the person I was tutoring understand the subject, but I also was becoming better at the subject by teaching it. Teaching a subject allowed me to relearn concepts and ideas that I had forgotten, as well as studying for a subject if I was tutoring a classmate.
Motivated by wanting to help other students, I was able to be at tutoring most days, and this led to me receiving a tutoring award at my school's California Scholarship Federation banquet at the end of the year. It was a surprise to me as I was not expecting to be honored. To me, the best award was the satisfaction of helping others understand how to do homework questions and them being grateful for the help. Although this year tutoring is not being held in the library yet, I joined another club that tutors after school for the time being so I can continue helping others and spread my knowledge.
Shows Their Realizations: Realizations and new understanding are how people change. That's why its important to look for what lessons you learned, and what you took away from your activities.
Explain Why: Try to predict what questions will arise in the reader's mind, and answer those questions. For this essay, one question that is unanswered is "Why did you never think you would tutor other people?".
Prompt #8: Beyond what has already been shared in your application, what do you believe makes you stand out as a strong candidate for admissions to the University of California? (350 words max)
This was the night. Clenching my fists, I called my dad over. Maybe it was the adrenaline coursing through my veins or maybe just suspense, but time seemed to freeze as anxiety washed over my consciousness. A million doubts flooded my mind as I dreaded what would come next. The pitter-patter of his feet hitting the tile floor brought me back to reality. My dad had always loved and supported me, I just had to trust that things would be alright.
In a quivering voice, my hands shaking, I explained to my dad that I was gay. After a brief moment of silence, my dad said ten words that completely changed my life: "I raised you completely wrong, get out of my house". I was devastated, but I wasn't surprised. This was the same person physically forced pork down my throat when I told him I wanted to become a vegetarian; who would hit me and my mom if either of us voiced dissenting opinions; and the same person who would come home drunk and threaten to kill us. With tears running down my cheeks, I packed my belongings and drove my 98' Nissan Pathfinder away from my home. From that night on I learned to be brave, to follow my dreams, and to fight for what I believe in.
The next few years were tough. In my community, being gay was unacceptable and embracing my identity meant enduring the consequences. I will never forget being dragged into a storage room and choked or hiding the bruises I got from being pelted by textbooks. But looking back, I realize that the lessons I learned drove me towards success. They inspired me to be relentless and graduate early, to surpass expectations by doing college-credit classes, and remain strong in the face of oppression and adversity. Moving forward, as I look to broaden my education horizons, I know that I have the emotional vitality to success wherever I go. So I want to dedicate this essay to my dad and to everyone who made me strong, thank you.
Honest and Vulnerable: Talking about personal stories can be impactful. Often the most difficult stories are the ones that need to be shared.
Explains Your Perspective and Emotions: Sharing how you felt in a certain moment can allow the reader to "be in your shoes." By telling your perspective, you allow admissions officers to better understand your experience.
Focus On Takeaways: Although stories are important, what matters more is the lessons and takeaways from those stories. The majority of your essay should be focused on those ideas, with a smaller portion where you talk about what actually happened.
All around us, the world is dominated by big voices, people who can present themselves positively and effectively elaborate on their opinions. Many of our most successful politicians carve their paths to the top through their charisma and articulate language. Unfortunately, while many of them possess a strong voice, many of them don't possess that same strength in listening. While their job is to represent the people, there is a large disconnect between their perspective and the perspectives of their citizens. Even in Congress, civilized debate has transformed into a shouting battle, where both parties attempt to push their ideas, but neither side is willing to listen.
In contrast, a leader with an open ear, an open mind, and an open heart is exactly what I bring to the table. I believe that everyone has a unique story to share. From the most flamboyant billionaires to the people living on the streets, every single person possesses their own unique set of skills, perspective, and knowledge that can be useful to learn from. Because of this, I make it my priority to listen to and understand the human behind each team member I work with. In recognizing each person's strengths and weaknesses, I'm able to build a positive environment in which every person is able to reach their maximum potential.
For example, when it comes to group projects, I always make sure to know the personalities of those I'm working with and create a transparent and inclusive environment that is conducive to productivity. Rather than dishing out assignments and deadlines, I make sure everyone is able to contribute in a way that matches their strengths and skills. Furthermore, by creating such a transparent atmosphere, group members are able to understand each other's situations and help each other out like an actual team, allowing everyone to be both productive and pleased.
With all the divisiveness that is taking place in the country today, it is more necessary than ever to have open-minded leaders such as myself to help bring this campus and this nation together.
Strong Hook Sentence: Using a thought-provoking idea to start your sentence immediately draws the reader in. By having a unique take on the world, people want to read more and are interested by your thoughts.
Using Examples to Explain: For abstract ideas and concepts, try using a real life example to make things more clear. Capture the essence of your ideas and find what is at the core of them.
Stepping foot in public has been like opening a floodgate to questions and comments about the one thing that I've been looked down upon my entire life for - my height. Standing out because I was 4'9" wasn't something I was proud of; I was picked last for sports, not taken seriously, and often used as a human arm rest. My mom warned me life was going to be hard if I didn't drink my milk. However, people aren't aware that my appearance is a deception and what makes me extraordinary is that I've outgrown myself. People should be asking me how a person so "big" can fit into a girl so tiny. I have a huge personality, dreams, goals, and a plethora of talent. My achievements earned me such a high standing that I do know what the weather is like up there, yet, my head is never in the clouds because my distance from the ground makes me down to earth.
My only oddity is that my anatomy has grown out of proportion. It's hard to believe that with such short arms, I can extend them long enough to touch hearts with my art and performances. I have been devoted to helping people and educating myself ever since I was young, but who knew that my brain and heart would become so gigantic? Despite my how big my brain is, I keep my head as small as my body because I value letting others know that I'll never overlook them.
Although I haven't hit as many significant growth spurts as the average person. I grow with ambition every day, considering every moment a step closer to success. Being able to pursue my passions at a university will allow me to continue maturing into a person who will one day be looked up to by many. The reader of my response cannot see the facade that has been the subject of many peoples first impressions of me. instead, they will observe that even though I can't reach the top shelf, I can still reach my goals in life.
Using Metaphors: Explaining something ordinary (like being short) in an unusual or not-so-common way can show your unique take on it. By using metaphors, you can connect seemingly unrelated ideas together.
What can you learn from these UCLA essays?
These UC essays are not perfect—nor should they be—but each has interesting ideas and a unique perspective.
Compared to some private university essays , UC essays are relatively straightforward.
So focus on making each UC essay express one interesting idea as your answer.
Here's my top 4 lessons for UCLA essays:
Avoid too much storytelling and descriptions. You only have 350 words, so focus on ideas.
Answer every part of the prompt, clearly. Avoid implying your answer. Make sure your idea is crystal clear and relevant.
Showcase a different aspect of yourself with each essay. Avoid re-using topics, unless you're taking a very different angle.
Show your thinking. As with all successful essays, your thinking is most important.
Also applying to UC Berkeley?
I've collected additional essays from admitted Cal students that are completely unique from these UCLA essays.
If you're interested, check out these our essays that worked for UC Berkeley .
Which UCLA essay that worked was your favorite? Let me know!
You May Also Like:
18 UC Berkeley Essay Examples that Worked (2023)
18 UC San Diego Essays That Worked
18 UC Santa Barbara Essays That Worked
12 Best Stanford Supplemental Essays That Worked 2023
Leave a reply
Your email address will not be published. Required fields are marked *
© 2018- 2023 Essays That Worked. All rights reserved.
Registration on or use of this site constitutes acceptance of our Terms and Conditions , Privacy Policy , and Cookie Policy .
No products in the cart.
Successful UCLA Essays
Ucla essays →.
UC PIQ: What have you done to make your school or your community a better place? | Sabria
What have you done to make your school or your community a better place?  Overtime, I learned that Armani wants to be spoken to as…...
UC PIQ: Think about an academic subject that inspires you | Sabria
Think about an academic subject that inspires you. Describe how you have furthered this interest inside and/or outside of the classroom.  It was not until…...
UC PIQ: Describe an example of your leadership experience | Sabria
Describe an example of your leadership experience in which you have positively influenced others, helped resolve disputes or contributed to group efforts over time.  Junior…...
UC PIQ: What do you believe makes you stand out as a strong candidate for admissions to the University of California? | Tevin
Beyond what has already been shared in your application, what do you believe makes you stand out as a strong candidate for admissions to the
UC PIQ: What have you done to make your school or your community a better place?  | Tevin
What have you done to make your school or your community a better place?   "It's near impossible, your seniors have tried", I was told. Zhengyang…...
UC PIQ: Describe an example of your leadership experience | Tevin
Describe an example of your leadership experience in which you have positively influenced others, helped resolve disputes or contributed to group efforts over time. Planning…...
Report Content
Block member.
Please confirm you want to block this member.
You will no longer be able to:
See blocked member's posts
Mention this member in posts
Message this member
Add this member as a connection
Please note: This action will also remove this member from your connections and send a report to the site admin. Please allow a few minutes for this process to complete.
Medical School Application
UCLA Secondary Essay Prompts and Examples in
Looking for UCLA secondary essay information? You've come to the right spot. In this blog, we will go over several UCLA secondary essay examples and give you tips for how to make your secondaries stand out!
Note : If you want us to help you with your applications, interviews and/or standardized tests, book a free strategy call . If you are a university, business, or student organization representative and want to partner with us, visit our partnerships page .
Listen to the blog!
Article Contents 8 min read
The David Geffen School of Medicine at the University of California in Los Angeles (UCLA) receives thousands of applicants each year competing for approximately 160 places into its MD program. Upon receiving the supplemental application request letter, students will have just fifteen days to complete and submit their secondary application, which requires addressing 10 different prompts. This is a tight timeline for most, so preparing your UCLA secondary essays in advance will allow for well-thought, well-crafted responses. This post will provide you with the UCLA secondary essay prompts along with sample essay examples.
Secondary applications are sent by medical schools between August - October to further assess a candidate's suitability for the profession. The secondaries are comprised of questions or prompts that are designed to help the admissions committee learn more about a candidate's passions, interests, and experiences. Applicants are required to answer these prompts while adhering to strict word or character counts. The length of each essay is school dependent, some prompts will require a response in 150 words, while others will allow for 1500 words. While some schools send out secondary applications to all applicants, others only send out secondaries to applicants they are interested in learning more about. While there are many medical school secondary essay examples , " why do you want to be a doctor ", " tell me about yourself " and diversity essay medical school prompts are common.
Every institution will have its own medical school application timelines . UCLA accepts applicants on a rolling admissions schedule. Once an applicant has received the secondary application request letter, applicants are given a maximum of 15 days to submit their application, or it's due by UCLA's mid-October deadline, whichever is earlier. Due to this, it's recommended that applicants submit their primary application to AMCAS early, well before the UCLA AMCAS application deadline. Here is UCLA's typical timeline:
Rolling offers of admission starting in October of the year of application "}]'>
Each school has its own list of medical school secondary essays comprised of between one to ten prompts on average. The UCLA medical school requirements call for 10 different secondary essay prompts, probing students to explore their interests, volunteer experience, significant achievements, and hardships. Use the examples below as a guideline to help you create your own unique responses.
1. Describe your involvement in the one most important non-academic activity in your life. (800 char)
In high school, I developed a hobby that quickly turned into a daily habit: exercising. Exercise has had a formidable impact on many areas of my life. Regular exercise creates discipline and amplifies my work ethic. When I was insecure, working out increased my confidence. Exercise gave me a sense of control by displaying the direct correlation between my hard work and the results that are attained. This revelation was first noticed through this habit, but it swiftly carried over to many other areas of my life as well. I strongly believe that this habit played a major role in my character development, and I would not be the same person I am today if I never began exercising.
Click here to see another response to this prompt.
2. What has been the one most unique leadership, entrepreneurial or creative activity in which you participated? (800 char)
While volunteering at the Arts Academy, a society serving those with disabilities, I noticed the boys participated in activities not otherwise available to girls. Many girls had issues making friends, while the boys seemed comfortable with each other. To improve the girl's situation, I started the first girls' basketball team. Many families were against the girl's participation as they believed sports were for boys. By explaining the mental and physical health benefits of participating, I successfully convinced half of the families. The girls became more confident and self-sufficient. I felt accomplished, not just because I taught them basketball, but because they'd become friends. This experience taught me compassion, commitment, and how to work with people from different backgrounds.
1. Streamline your responses.
The UCLA secondary essay prompts are quite challenging for students. At first glance at the low character counts, you may feel relieved to discover you won't be writing ten different chapters. However, many of the prompts require a response between 300-500 characters, equating to roughly 3-5 sentences. To convey maturity, passion, and lessons learned in only a few sentences is extremely difficult. Students must be able to craft a concise, direct response to the question while adhering strictly to the character count. To create a streamlined response, focus on the main takeaway point that you want to convey, and structure your response around it.
2. Demonstrate self-reflection.
It isn't enough to simply state an experience that you've had when answering the UCLA secondary prompts, you need to be able to demonstrate your ability to self-reflect by conveying to the admissions committee what you learned, how an experience has helped your growth, and how it can benefit you as a physician. If you notice in the examples provided above, each entry includes a takeaway message which not only shows reflection, but also maturity and growth.
3. Perfect your spelling and grammar.
Your UCLA secondary essays have to be perfect as they are a direct reflection of who you are as a candidate. Mistakes indicate a lack of professionalism, a lack of interest, and therefore, a lack of suitability for the profession. It's essential to proofread your essays multiple times to ensure there are no spelling or grammatical errors.
Have a question? Ask our admissions experts below and we'll answer your questions!
Anything we didn't cover? Have a question? Ask below or share your comments!
Recommended Articles
Medical School Personal Statement Examples: 30 Best in
AMCAS Work and Activities – Your Ultimate Guide
Medical Schools in Canada: Updated in
Medical School Recommendation Letters: The Ultimate Guide
Get Started Now
Talk to one of our admissions experts
Our site uses cookies. By using our website, you agree with our cookie policy .
FREE Training Webinar:
How to make your secondary essays stand out, (even if you think you don't have extraordinary experiences).
Time Sensitive. Limited Spots Available:
We guarantee your acceptance to med school or we don't get paid.
Swipe up to see a great offer!
UCLA Anderson MBA Sample Essays
Ucla anderson mba application essays 2020-2021.
Essay 1: How have events of the past year influenced the impact you would like to make in your community, career, or both? (250 words maximum)ware. (250 words maximum)
UCLA Anderson MBA Application Essays 2019-20
Essay 1: Tell us about your MBA goals AND why you are applying to UCLA Anderson now: • Describe your short term and long term goals (150 words maximum) • Why is UCLA Anderson a good school for you? (150 words maximum)
Essay 2: At Anderson, we believe our students are engaged, courageous, humble, and open. Describe a time when you demonstrated one of these traits in your personal life. (250 words maximum)
Reapplicant Essay: Please describe your career progress since you last applied and how you have enhanced your candidacy. Include information on short-term and long-term career goals, as well as your continued interest in UCLA Anderson. (500 words maximum)
Optional: Are there any extenuating circumstances in your profile about which the Admissions committee should be aware. (250 words maximum)
UCLA Anderson Winning Sample Essays – 1
UCLA Essay 1: How have events of the past year influenced the impact you would like to make in your community, career, or both?  (250 words maximum) We welcome reflection on any events that influenced you in your personal or professional lives, or in society in general, and look forward to learning about specific ways you want to leave your mark and positively impact those around you.
My mother was a single parent who started a road side food stall to survive and provide for me. She was my inspiration when I started my entrepreneurial venture – "PataNow" to help small businesses establish their presence online.
Last year when COVID imposed lockdown, my team actively reached out small road side vendors whose business came to a standstill. This is where I first met 25-year old Pauline, a marketing major by education but a struggling single mom, who used to sell imported clothes in a makeshift stand, on the corridor of my office building. 
With zero footfalls Pauline business collapsed overnight and she was struggling to support her two children. Over the next two weeks, I personally mentored and trained her on setting up an online shop at PataNow platform and taught her the basics of online selling through Whatsapp. After a few weeks, when i met her again, I remember her happiness when she told me that her business is averaging from $5 pre COVID times to $30 a day now. She had finally managed to save enough money to put her eldest child through school as well. 
This one small customer anecdote summarizes my entire last year as the Co-founder of PataNow when we grew our business 300% with the help of people like Pauline. My mother never had such support but today I am proud that PataNow is empowering others for a better life and this further reinforced my belief and commitment to making PataNow successful. 
UCLA Essay 2: How UCLA help achieve your goal? 1000 characters
As a Co-founder, my primary reason for choosing to do an MBA is to upskill my business knowledge and leadership skills so that I can successfully lead my business to long term success.
When I started my research for ideal B-schools, Anderson' focus on entrepreneurship classes is what first drew me to the school. The classes such as "Managing Entrepreneurial Operations", and "Business Plan Development" are perfectly suited to equip me with the tangible skills to scale and lead my business in Africa.
Besides classes, I really look forward to leveraging Price Center for Entrepreneurship & Innovation and Anderson Venture Accelerator to gain mentorship and practical experience of raising investments for start-ups. 
Additionally,I believe, Anderson's location next to the Bay Area start-up ecosystem would be a perfect place for me to groom myself and develop my network with other successful entrepreneurs/start-ups. That is why, UCLA would be a perfect school to help me achieve my goals. 
UCLA Essay 3: Describe your short-term and long-term post-MBA career goals, 600 characters
I am currently the co-founder of PataNow – Online eCommerce/Reselling platform. In the short term, post-MBA, I aspire to come back and grow my business from the current 2 to at least 10 African countries. We are currently operating in Kenya, Rwanda and expect to operate in Egypt this year. We already have plans afoot to expand our operations further into Morocco, Democratic Republic of the Congo , Nigeria and Ghana. 
In the long term, my dream is to be the biggest online e-commerce platform in all the 54 African countries and have an IPO on the New York Stock Exchange to give a successful exit to partners who have believed in me so far. 
Optional Essay : Are there any extenuating circumstances in your profile about which the Admissions Committee should be aware?  (250 words maximum)
I would like to explain my GPA in my undergraduate and a gap year in my profile. 
When I first went to university, I didn't spend much time on studying. I spent my time at the yoga association and hosted multiple events on the campus. Therefore, my first semester didn't get a good GPA. it was only 2.94/4.00. However, after 1st year, my GPA consistently improved and I finished the fourth year with a 3.42/4.00. After that, I also performed exceedingly well in my master's and secured a GPA of 80.68/100.
In 2009-10, I also took a gap year and after completing my 200 hours yoga teacher training requirement I moved to Shanghai to work as a yoga instructor. For a year, I took Yoga classes and trained more than 200 people to improve mentally and physically. 
Client Testimonials
UCLA Anderson Winning Sample Essays – 2
This past year I have experienced the loss of a very important person in my life, my grandmother, Amma, and through quarantine I have become introspective with my life and my future career choices.  This has influenced me to pivot my career, pursue my passion for branding within entertainment, and move to Los Angeles to create a future based on my values.  The passing of Amma has taught me how much I truly value my Asian cultural roots and my family while strengthening my personal value for diversity.  As a society we have faced a great amount of violence targeted towards many cultural groups.  Recently, a hate crime was committed against Asians in my city.  
These unfortunate events have inspired me to bring awareness to diversity and inclusion in society.  As a result, I have joined the InspirASIAN Employee Resource Group within AT&T and I plan on taking a leadership role to create outreach events to impact others by creating more awareness.   
I have shared my Asian cultural experiences with my company, listened to others' stories, and become an active ally with other diverse groups.  Additionally, I serve as a volunteer tutor with La Amistad, a 501c3, working with underprivileged immigrant children in the local Hispanic community.  Due to coronavirus, schools have been shut down and struggling students have fallen behind.  Consequently, I worked with La Amistad to bring forth a plan to tutor students via Skype in order to help them keep up with their schoolwork .
I plan to pivot my career in Sales to branding within the entertainment industry.  To achieve my short-term goal of becoming a Product Manager for HBO Max, the support from the acclaimed Parker CMC can provide me with opportunities to pursue an impactful summer internship.  Electives such as Brand Management and Advertising and Marketing can help me overcome previous marketing complexities that I faced when running my previous business, Posh By Rosh, and can help me apply branding fundamentals when positioning and scaling my family's real estate company within the entertainment vertical.  
Due to Anderson's advantageous location and industry prominence, real-world experience in courses led by world-class faculty and entertainment and media industry executives will uniquely accelerate my growth.  Additionally, becoming  the VP of Marketing and Communications of the Entertainment Management Association will help to grow my network, gain knowledge, and contribute to the Anderson community .
My short-term goal is to combine my current experience in technology with my passion for branding within the entertainment industry in order to pursue a career focused on the marketing of entertainment streaming services as a Product Manager for AT&T's HBO Max.  My long-term goal is to transition my family's real estate business from the East Coast to the West Coast.  Then, as CEO I want to expand and brand it as a studio service in which social media influencers can rent our apartments and homes to function as "studio-type" locations for the daily filming of their live streaming content.
You May Also Like
UCLA , Anderson Application Tips
UCLA , Anderson Interview Tips
Login with your site account.
For security, use of Google's reCAPTCHA service is required which is subject to the Google Privacy Policy and Terms of Use .
I agree to these terms .
Remember Me
Not a member yet? Register now
Register a new account
I accept the Terms of Service
Are you a member? Login now
This is a demo store for testing purposes — no orders shall be fulfilled. Dismiss
20 UC Essay Examples AKA Personal Insight Questions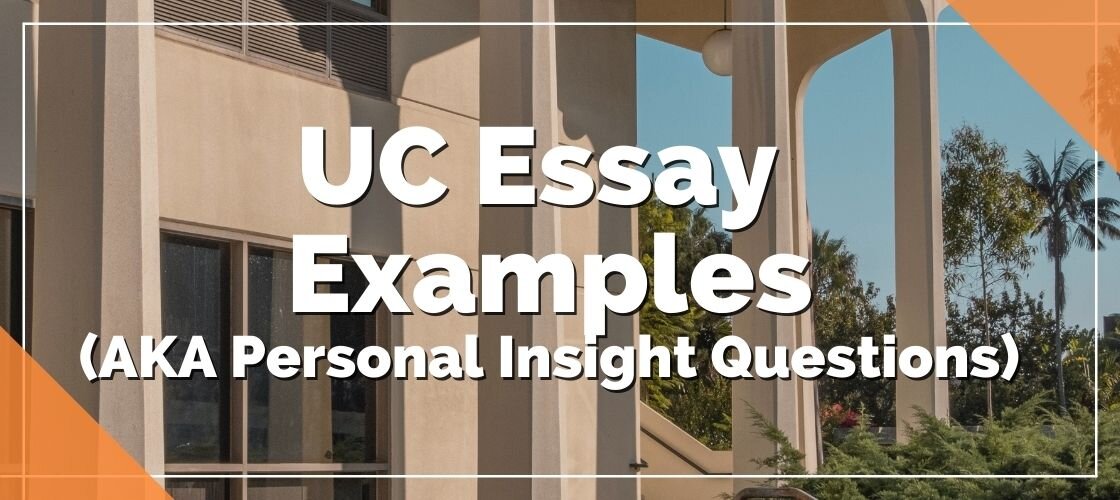 University of California School System Application Requirements:
Click here for the Freshman Version Click here for the Transfer Version
Important note : The University of California admissions folks would like me (and you!) to refer to these prompts as "personal insight questions" instead of "essays" or "UC personal statement". Why? Sometimes students associate the word "essay" with an academic assignment and that is not (as you'll see below) what the UCs are looking for.
That said, I sometimes used the phrase "UC essay" below because people search for "UC essay example" or "UC personal statement" ten times more than "UC personal insight questions examples", and such a search may very well be what brought you here .
The University of California school system covers 10 universities across the state. The UC system does things its own way—they have a separate application and (you guessed it) a separate list of essays to write. For example, outside of the PIQs, the UC system asks you to write an activities list and provides space for additional information , both of which we can help you with too.
Below is a collection of some of the best UC essay examples/UC personal insight question examples I've seen.
TABLE OF CONTENTS
Uc example essay #1, uc example essay #2, uc example essay #3, uc example essay #4.
UC Example Essay #5
Uc example essay #6, uc example essay #7.
Prompt 3: Greatest Talent or Skill
UC Example Essay #8: "The Art Girl"
Prompt 4: Significant Opportunity or Barrier
UC Example Essay #9
UC Example Essay #10
UC Example Essay #11: "Two Truths, One Lie"
UC Example Essay #12:
Prompt 5: Overcoming a Challenge
UC Essay Example #13: "Breaking Up With Mom"
Prompt 6: Inspiring Academic Subject
UC Essay Example #14
Uc essay example #15.
Prompt 7: Community Service
UC Essay Example #16: "House of Pain"
UC Essay Example #17
Prompt 8: Strong Candidate
UC Essay Example #18: "Jungle Confidence Course"
Uc essay example #19, uc essay example #20, the uc essay prompts.
Here are the UC essay prompts 1 through 8 from the UC prompts website .
Describe an example of your leadership experience in which you have positively influenced others, helped resolve disputes or contributed to group efforts over time.
Every person has a creative side, and it can be expressed in many ways: problem solving, original and innovative thinking, and artistically, to name a few. Describe how you express your creative side.
What would you say is your greatest talent or skill? How have you developed and demonstrated that talent over time?
Describe how you have taken advantage of a significant educational opportunity or worked to overcome an educational barrier you have faced.
Describe the most significant challenge you have faced and the steps you have taken to overcome this challenge. How has this challenge affected your academic achievement?
Think about an academic subject that inspires you. Describe how you have furthered this interest inside and/or outside of the classroom.
What have you done to make your school or your community a better place?
Beyond what has already been shared in your application, what do you believe makes you a strong candidate for admissions to the University of California?
What Makes a Winning UC piq example?
1. Don't forget to connect your personal insight questions to one or more of the 13 points of comprehensive review.
How do I know you should do this? The UC directors have publicly said that the questions correlate directly to the review points. So as you're brainstorming your four topics, ask yourself: How will this help me on the 13 points of comprehensive review?
(Tip: Your essay/personal insight question responses could connect to several of the 13 points.)
2. Make use of the many resources the UCs have provided For some good contextual advice, click here . For some basic writing advice, click here .
3. Remember that it's okay to answer your personal insight questions in a direct, straightforward way.
How do I know? Because at a recent conference, one of the UC directors said publicly, "It's okay to answer the questions in a direct, straightforward way." And the other UC directors nodded.
In fact, another director said it's okay to just write bullet points in your response. (A high school counselor raised her hand and asked, "Really? Bullet points? Like, really really?" and the UC Director was like, "Yup.")
Will you personally choose to provide bullet points? That's up to you. It may feel a little weird. But just know that at least a few of the UC directors have said it's cool.
4. Write in such a way that a UC reader could skim your responses to the personal insight questions and get your main points.
Why? Because the reader will probably be spending about six to eight minutes on your application. Not on each essay. ON YOUR WHOLE APPLICATION.
I just want to emphasize it's cool--and smart--to get straight to the point. That being said…
5. If you're applying to private schools via the Common App, it can be useful to write an essay that's insightful, well-crafted and reveals your core values.
Why take the time to write a stand-out essay?
You may be able to use your UC Personal Insight Question essay for other schools. Since many selective schools require supplemental essays (that is: essays you write in addition to your main, 650-word Common App personal statement), it can be useful to write an essay that works for BOTH the UCs AND one or more private schools.
Quick example:
Michigan Supplement: Everyone belongs to many different communities and/or groups defined by (among other things) shared geography, religion, ethnicity, income, cuisine, interest, race, ideology, or intellectual heritage. Choose one of the communities to which you belong, and describe that community and your place within it. (250 word limit).
UC Personal Insight Question #7: What have you done to make your school or your community a better place? (350 words).
I call this writing a Super Essay. By answering both prompts at once, you get deeper with the answer for both. Plus it saves you so. Much. Time.
And guess what: You can do this for multiple prompts (three, four, or seventeen).
For more on how to write a Super-Essay, click here.
To learn more about how to answer the UC essays , go to our longer guide.
UC Personal Insight Question Example Prompt 1: Leadership Experience
Prompt: Describe an example of your leadership experience in which you have positively influenced others, helped resolve disputes, or contributed to group efforts over time.
"CAPITALISM CAUSES EXTINCTION! NUCLEAR WAR IS IMMINENT!" Initially, debate seemed nonsensical: lambasting opponents while arguing improbable scenarios. But over time I've learned that it's more than competition that drives me to stay up all night looking for evidence: I love learning about the political and ideological underpinnings of our society and the way they shape us. On an easy debate tournament weekend, I research foreign diplomatic agendas and synthesize the information into coherent debate evidence. When tournaments become more hectic, however, I delve deeper into the works of philosophers and social critics and translate the knowledge into debate argumentation. While researching foreign policy, critical theory like Heideggerian phenomenology and constitutional details, I've developed an ability to critically analyze argumentation, make sense of the world around me and creatively express myself in an academic setting. My hard work has paid off. In the past four tournaments, I've received a Top 10 speaker award for the varsity division consisting of about 50 debaters. This trend has increased my credibility in my debate league to such a level that my partner and I were invited to participate in a series of public debates at LA City Hall to defend the water policy for the drought. The opportunity allowed me to actually impact the public's awareness and accept a larger responsibility in the workings of my community. More importantly, however, debate has taught me to strategically choose my battles. When I prepare my arguments, I know that I can't use all of them in the end of a round. I have to focus. I've learned to maximize my strengths and not try to conquer everything. Moreover, I've learned to be responsible with my choices. A wrong argument can mean losing if we can't defend well. Not only do I now know how to zoom in from a bigger picture, but I also know how to pick the right place to zoom in to so I can achieve my goal. Debate has turned me into an responsible optimizing, scrutinizing and strategizing orator.
ARE YOU A STUDENT FROM A LOW-INCOME HOUSEHOLD, HAVE A GOOD GPA, AND ARE LOOKING FOR FREE COLLEGE ESSAY AND APPLICATION COACHING?
Learn more about the matchlighters scholars program & apply today..
I was part of making silent history at our school this past year. As a part of the Community Outreach Committee of Leadership Class, I contacted the local Food Bank and together with the help of the student body, donated over 600 pounds of canned food for Thanksgiving. Noticing a bulk of unused VHS tapes in our school's basement, I did some research and discovered that discarding these are harmful for the environment. I found an organization that employs people with disabilities to recycle these tapes, and soon our school shipped over 400 VHS tapes to their warehouse in Missouri. We received overwhelming gratification from them as no other school, even in their own community, had done something like that. Watching a small grassroots initiative in our community benefit people I was unlikely to ever meet made me feel connected to the world at large and showed me the power of putting actions to your words. As a member of Leadership, I have also spent countless hours preparing for and facilitating New Student Orientation, Homecoming, and Grad Night, among many other programs. Seeing a gap in our care of the student body, I also expanded the New Student Lunches Program to include not just freshman, but all new transfers, regardless of grade level. Leadership is my own personal critic. It forces me to constantly weigh the pros and cons of how I carry myself, how I speak, and how I listen at every single event we put on for the student body. It has taught me to look objectively and weigh the wants and needs of every student. It has shown me the importance of listening, not just hearing. Leadership is the ability to make each student a part of something so much bigger than themselves. It holds me accountable and keeps me engaged with my fellow humans even when I'm exhausted. It has allowed me to leave a legacy of purpose. Through vulnerability in times of stress and joy in times of celebration, grooming myself into a better leader has also made me a better student, friend, and daughter.
Watch Me Revise Students' UC Essays Here
I am twenty years old and I already have kids. Well, 30 actually, and they're all around my age, some even older. After a brief few months of training I was posted to Officer Cadet School as an instructor. It was my job to shape and mold them; I was ready to attempt everything I'd learned about being a leader and serve my new cadets to the best of my abilities. I trained my cadets by encouraging teamwork and learning, trying to somehow make the harsh military training fun. I became very close to them in the process. Leadership was enjoyable until I discovered one of my cadets had cheated on a test. In the military, cheating is resolved with an immediate trip to the detention barracks. Considered worse than jail, the record leaves a permanent mark. If I pressed charges, that's where my cadet would end up. My heart sank. He was also my friend. After much deliberation, I decided there was only one resolution. I could not, with good conscience, let this go. It would set precedence for the rest of my cadets. It was painful and brought a few tears, but I could not show any wavering or doubt, at least not in front of them. I charged him, and he went to the detention barracks and eventually was discharged. The acceptance I had felt from my cadets was replaced with fear. I found leadership is not all about making friends and having others listen to orders. The rest of my platoon learned, and didn't repeat the mistake. While I was never again "one of the guys," I found pride in the growth of my team. A few weeks later I ran into my old cadet. Despite his hardship, he acknowledged his responsibility and the experience had motivated him as he struggled to recreate his life.
As president of the Robotics Club, I find building the robots and creatively solving technical problems to be the easy tasks. What's difficult and brings more meaning to my work is steering the club itself. After three years of battling the geeky-male stereotype our club was labelled with, I evolved our small club of 5 techies into a thriving interdisciplinary hub of 80 distinct personalities. Because our club lacks a professional instructor, I not only teach members about STEM related jargons that I learned from hundreds of Google searches, but also encourage constructive debates ranging from topics like Proportional-Integral-Derivative Error Correction Algorithm to how someone should fix her mom's vacuum cleaner. In this way, I provide beginners with an atmosphere that reflects my own mentality: proactive listening without moralization or judgement. I also like sharing insights outside the club. In my mathematics class, for example, I sometimes incite intense discussions during lectures on abstruse topics like vectors or calculus by offering examples from my experiences in the lab. In this manner, I not only become an integral part of the intellectual vitality of STEM-related classes at school, but also show people with all kinds of interests and backgrounds how to employ technical intuition when solving problems and, in some cases, I even inspire students to join the Robotics Club. As an introverted leader, I try to listen first, and use my soft-spoken attentiveness to invite dialogue that improves team chemistry. With this ability, I have learnt to control the momentum of official debates and basketball matches. Thus, whether my team wins or loses, the external pressure of either suffering a setback or enjoying an achievement rarely affects my team's composure, which helps us maintain our consistency and resolve. As I visualize myself building projects with a group of coders in the future, I believe that my discreteness, experience in robotics, practical tenacity and absolute love for innovating technology will be vital for all my endeavors.
UC Personal Insight Question Example Prompt 2: Creative Side
Prompt: Every person has a creative side, and it can be expressed in many ways: problem solving, original and innovative thinking, and artistically, to name a few. Describe how you express your creative side.
Some people speak Chinese, others Spanish; I speak HTML. Language is intricately beautiful, with sentences flowing all within grammar constraints creating masterpiece bound by rules. If poetry in English can be considered art, so too can programming. Just as every sentence in English has a meaning and purpose, every line of code invokes a function. Instead of communicating with people, coding is essentially having a conversation with computers, directing them onto what is desired. Unlike people, however, computers don't have imagination, and therefore require users to be precise in every word and sentence they depict. Just as an artist expresses imagination with a pen, a programmer uses a keyboard. Aside from being just a program, websites bring people closer together. Because Singapore is incredibly small, in order for my school to challenge its athletes, we have to go overseas to play against other schools. Forming a league called IASAS, schools visit each other and compete. The only issue with this is how expensive it is to travel, resulting in the teams flying without family or friends. Competitors often feel alone and unwelcome in the foreign school. A website was the perfect solution for this: after much planning and deliberation, I formed a team to make a site where parents and friends could encourage their athletes! We started with brainstorming how to avoid cluttering the website and how best to keep it simple whilst connecting people together. Using flowcharts and diagrams, I used design principles to make it visually pleasing whilst maintaining structure and foundation. Focusing on supporting the athletes, guests were able to leave comments, get live scoring, and videos of the games. The site allows parents and friends to encourage their students during some of the most significant tournaments of their high school careers. Creativity serves many functions, and mine intends to bring people closer together.
Decorum, delegates. As the preceding caucus wraps up, young delegates dressed in their most chic outfits (hey, it's not called MODEL United Nations for nothing) scurry to get one more signatory to support their resolution. For my first conference, I signed up to represent Russia in the General Assembly. Being the naive yet ambitious freshman that I was, I thought it a great honor to represent one of the Permanent Five. According to feedback from my chair, I was overly democratic and too accommodating (and with due cause, I sponsored a resolution with Ukraine), to an extent that it hurt my performance. Three months later, I accepted the Distinguished Delegate Award in ECOSOC for The Bahamas, a Small Island Developing State (SIDS). I broke away from the connotation of another tourist destination to voice some of this country's biggest challenges as well as successes, particularly towards climate change. I had not blatantly followed the 'power delegate', but stood my ground and made a powerful coalition with numerous other SIDS to become a resolution bloc, embodying the primary value my mentor, Senator Steve Glazer, impressed upon us as interns: "Represent the people of your district, not political parties or special interests". Creativity is finding the peripheral introverted delegates and persuading them to add numbers to your cause. Creativity is navigating around the complexities of a capitalistic society designed to benefit only the top percentile in industrialized countries. Creativity is diplomacy, an art of itself. The ability to build bridges and forge new alliances in the wake of greed and power (believe me, the high school MUN circuit is equally, if not more, cutthroat than the real political arena) is a skill needed for the ever-complicated future. MUN has taught me the practice of rhetoric and the relevance of ethos, pathos, and logos. I have learnt to listen to opposing viewpoints, a rare skill in my primarily liberal high school. I see MUN as a theatre production, where success is determined by how well you, in essence, become and portray your country to an audience of the world i.e., the United Nations.
In the sugar bateys of the Dominican Republic, I always had a plan. The only caveat: it was never the same plan. My task, helping to manage optometric screenings, did benefit from preparation, sure. The meticulous sorting and cataloging of our physical glasses database was extremely useful. But the moment our group arrived, my expectations began to unravel. To keep up with the shifting conditions, I had to get creative. My old plan relied on subjective equipment, now demonstrated ineffective by language and technological barriers. New plan: use the objective autorefractor. Can't, it demands specific light conditions, so… new plan: classic chart screens, phoropter. Timeless, right? Technically functional, too slow. New plan: the old plan, but different! Use the autorefractor and an egregious quantity of wax paper to reduce light, but keep chart-based preliminary screening. Decent enough, for now. Our medical group moved every day, so I had to literally tear down the previous system, and rebuild it differently elsewhere. Without fail, I encountered failure. But every failure and constraint served as a catalyst for innovation. I'd tinker with the screening pipeline constantly, and repeatedly fine tune heuristics to balance time and accuracy. In time, I found the key to improvement wasn't a decisive plan. Rather, it was experimentation and iteration. I'd make a decision, and then remake it because I wasn't even close. Problem solving is often assumed to be clean and algorithmic, but my most effective solutions were malleable and messy—not to mention produced in a chain of modifications so convoluted as to elude any sense of monolithic inspiration. And to be fair, I don't recall experiencing any "magical lightning bolts of creativity" in which the perfect machination was unveiled in its entirety. But that wasn't necessary. My innovation was incremental, and it was holistic. Behind every idea were its predecessors, and ahead, its execution. To me, that is the heart of creativity. As long as I was willing to be proven wrong, a new idea was within reach. And with it, came endless, autocatalytic possibilities, all competing to push me in a new direction.
UC Personal Insight Question Example Prompt 3: Greatest Talent or Skill
Prompt: What would you say is your greatest talent or skill? How have you developed and demonstrated that talent over time?
UC Essay Example #8: "The Art Girl"
With a blackened Q-tip, I gave him eyelids and pupils and smoothed the rough edges of his face. I used an eraser to shave down the sharpness of his jaw and add highlights to his skin. After scrutinizing the proportions, I smiled at the finished pencil portrait. Kim Jong-dae was now ready to be wrapped as the perfect present for my friend. Aside from Korean pop singers, I've drawn a variety of other characters. From the gritty roughness of Marvel comics to the soft, cuteness of Sanrio animals, I've drawn them all as a creative touch to top off birthday presents. It's simply the way I choose to express myself when words cannot suffice. But being an artist comes with its own social expectations. At school, it's made me the "art girl" who is expected to design the banners and posters. At home, it's prompted long distant relatives -- regardless of how much I actually know them -- to ask me to draw their portraits. In addition, whenever my parents invite coworkers to my house, I've had to deal with the embarrassment of showing my whole portfolio to complete strangers. On the bright side, being an artist has taught me to take risks and experiment with new techniques and media. It's taught me to draw meaning and intent with minimal words and text. It's taught me to organize and focus, by simplifying subjects and filtering out the insignificant details. Most of all, art has made me a more empathetic human. In drawing a person, I live in their shoes for a moment and try to understand them. I take note of the little idiosyncrasies. I let the details--a hijab, a piercing on a nose, a scar on the chin--tell me their personality, their thoughts, their worldview. I recognize the shared features that make us human and appreciate the differences in culture and values that make us unique. And it's from this that I am able to embrace the diversity and complexity of people beyond a superficial surface and approach the world with an open heart and an open mind. (347)
UC Personal Insight Question Prompt 4: Significant Opportunity or Barrier
Prompt: Describe how you have taken advantage of a significant educational opportunity or worked to overcome an educational barrier you have faced.
UC Essay Example #9
Freshman year, I fell in love with the smell of formaldehyde for its promise of an especially exciting day in Biology. Although my school's STEM education excelled in theory and concepts, career-focused hands-on experience was lacking and I grew nostalgic for dissections. By junior year, I still had almost no idea what I would do in the future. When asked, I'd mumble a response about biochemistry or technology without daring to specify a job. Then, I discovered MIT's Women's Technology Program and its mission to allow high school girls with little experience in engineering and CS to explore the fields. Naturally, I applied in a blink, and somehow even got accepted. When I started the program, I never expected to become so enamored with computer science. Every day, I took pages of notes during the class lecture, then enthusiastically attacked the homework problems during the evening. In fact, most nights I stayed late in the computer lab trying to finish just one more (optional) challenge problem or add more features to already completed programs. The assignments themselves ranged from simply printing "hello world" to completing a functional version of Tetris. One of my favorite programs was a Hangman game that made sarcastic remarks at invalid inputs. However, some programs were notoriously difficult, sparking countless frustrated jokes among the candidates: a version of the card game War overly prone to infinite loops, a queue class apparently comprised entirely of index errors. The sign-up list for TA help overflowed with increasing frequency as the curriculum grew more difficult. So, after I finished a program, I often helped my peers with debugging by pointing out syntax errors and logical missteps. In the final week, I was chosen to be a presenter for CS at the Final Dinner, speaking about the subject I loved to program donors and peers alike. In that amazing month, I discovered a field that blends creativity with logic and a renewed passion for learning and exploration. Now, imagining my no-longer-nebulous future brings excitement. And somehow, that excitement always smells faintly of formaldehyde.
UC Essay Example #10
If given an eye test with the standard Snellen Eye chart (y'know, the one with all the letters on it) you will be asked to stand 20 ft away, cover one eye and read off the letters from the chart as they get increasingly smaller. If you can read up to the lines marked "20" at 20 feet away, you have normal 20/20 vision and your eyes can separate contours that are 1.75 mm apart. Knowing visual acuity is important because it helps diagnose vision problems. But the challenge? Usually people have to go into eye doctors and get an eye test to determine their acuity. However, since more than 40% of Americans don't go to an eye doctor on a regular basis and access to eye care is extremely rare and usually unavailable in third world countries, many people who need glasses don't know it and live with blurred vision. To tackle this problem, I've spent the last four months at the Wyss Institute at Yale University working on an individual project supervised by Yale Medical School professor Maureen Shore. I'm coding a program that measures visual acuity and can determine what glasses prescription someone would need. My goal is to configure this into a mobile app so that it's easy for someone to determine if he or she needs glasses. I hope to continue using my programming skills to make the benefits of research more accessible. If this technology isn't accessible to society, we're doing a disservice to humanity. The skills, experience, and network I will build at the computer science department will help me devise solutions to problems and bring the benefits of research to the public.
READY TO TAKE YOUR UC APPLICATION TO THE NEXT LEVEL? LEARN HOW TO ASK FOR A LETTER OF RECOMMENDATION
Uc essay example #111: "two truths, one lie".
On the first day of school, when a teacher plays "Two Truths, One Lie" I always state living in three different continents. Nine times out of ten, this is picked as the lie. I spent my primary education years in Bangalore, India. The Indian education system emphasizes skills like handwriting and mental math. I learnt how to memorize and understand masses of information in one sitting. This method is rote in comparison to critical thinking, but has encouraged me to look beyond classroom walls, learning about the rivers of Eastern Europe and the history of mathematics. During seventh grade, I traded India's Silicon Valley for the suburban Welwyn Garden City, UK. Aside from using Oxford Dictionary spellings and the metric system, I found little to no similarities between British and Indian curricula. I was exposed to "Religious Studies" for the first time, as well as constructional activities like textiles and baking. I found these elements to be an enhancing supplement to textbooks and notes. Nevertheless, the elementary level of study frustrated me. I was prevented from advancing in areas I showed aptitude for, leading to a lack of enthusiasm. I was ashamed and tired of being the only one to raise my hand. Suddenly, striving for success had negative connotations. Three years later, I began high school in Oakland, California. US education seemed to have the perfect balance between creative thinking, core subjects and achievement. However, it does have its share of fallacies in comparison to my experience in other systems. I find that my classmates rarely learn details about cultures outside of these borders until very late in their career. The emphasis on multiple choice testing and the weight of letter grades has deterred curiosity. In only seventeen years, I have had the opportunity to experience three very different educational systems. Each has shaped me into a global citizen and prepared me for a world whose borders are growing extremely defined. My perspective in living amongst different cultures has provided me with insight on how to understand various opinions and thus form a comprehensive plan to reach resolution.
UC Essay Example #12
In 10th and 11th grade, I explored the world of China with my classmates through feasts of mapo tofu, folk games and calligraphy . As I developed a familial bond with my classmates and teacher, the class became a chance to discover myself. As a result, I was inspired to take AP Chinese. But there was a problem: my small school didn't offer AP Chinese. So I took matters into my own hands. I asked my AP advisor for a list of other advisors at schools near me, but he didn't have one. I emailed the College Board, who told me they couldn't help, so I visited the websites of twenty other high schools and used the information available to find an advisor willing to let me test at his or her school. I emailed all the advisors I could find within a fifty-mile radius. But all I got back were no's. I asked myself: Why was I trying so hard to take an AP test? After some thought, I realized the driving force behind my decision wasn't academic. I'd traveled to Taiwan in the past, but at times I felt like an outsider because I could not properly communicate with my family. I wanted to be able to hear my grandpa's stories in his own tongue about escaping from China during the revolution. I wanted to buy vegetables from the lady at the market and not be known as a visitor. I wanted to gossip with my cousins about things that didn't just occur during my visit. I wanted to connect. Despite the lack of support I received from both my school and the College Board, I realized that if I truly wanted this, I'd have to depend on myself. So I emailed ten more advisors and, after weeks, I finally received a 'maybe' telling me to wait until midnight to register as a late tester. At 12:10 am on April 19, I got my yes. Language is not just a form of communication for me. Through, Chinese I connect with my heritage, my people, and my country.
UC Personal Insight Question Prompt 5: Overcoming a Challenge
Prompt: Describe the most significant challenge you have faced and the steps you have taken to overcome this challenge. How has this challenge affected your academic achievement?
When I was fifteen years old I broke up with my mother. We could still be friends, I told her, but I needed my space, and she couldn't give me that. She and I both knew that I was the only person that she had in America. Her family was in Russia, she only spoke to her estranged ex-husband in court, her oldest son avoided her at all costs. And yet, at fifteen years old, I wasn't equipped to effectively calm her down from her nightly anxiety attacks. At forty-three, she wasn't willing to believe that I did love her, but that I couldn't be responsible for stabilizing her life. Moving in with my dad full time felt like I was abandoning her after tying a noose around her neck. But as my Drama teacher (and guardian angel) pointed out, my mother wasn't going to get better if I kept enabling her, and that I wasn't going to be able to grow if I was constrained by her dependence on me. For the first time, I had taken action. I was never again going to passively let life happen to me. During four long months of separation, I filled the space that my mom previously dominated with learning: everything and anything. I taught myself French through online programs, built websites, and began began editing my drawings on Photoshop to sell them online. When my dad lost his third job in five years, I learned to sew my own clothes and applied my new knowledge to costume design in the Drama Department. On stage, I learned to empathize. Backstage, I worked with teams of dedicated and mutually supportive students. In our improv group, I gained the confidence to act on my instincts. With the help of my Drama teacher, I learned to humble myself enough to ask for help. On my sixteenth birthday, I picked up the phone and dialed my mom. I waited through three agonizingly long pauses between rings. "Katyush?" "Hi mom, it's me."
UC Personal Insight Question Prompt 6: Inspiring Academic Subject
Prompt: Think about an academic subject that inspires you. Describe how you have furthered this interest inside and/or outside of the classroom.
When I was 10, my dad told me that in and on my body, bacteria outnumbered human cells. For a 10 year old, this was a horrifying idea. I squeezed my forearms tightly in attempts to squish the foreigners to death. I showered in way-too-hot-for-ten-year-olds water. I poured lemon juice all over my body. Today, however, I'm no longer terrified of hosting miniscule pals; instead, I embrace them as a way to be surrounded daily by microbiology. Ever since my sixth grade teacher showed my class a video on Typhoid Mary and taught us about pathogens, I've been fascinated by and with cells. I decided then that I wanted to be a doctor and study microbiology. Over the summer, I shadowed Dr. Wong Mei Ling, a General Practitioner. I observed case after case of bacterial interactions on the human body: an inflamed crimson esophagus suffering from streptococcus, bulging flesh from a staph infection, food poisoning from e.coli-laden dishes. I was her researcher, looking up new drugs or potential illnesses that cause particular symptoms. Intrigued by the sensitive balance between the good and bad bacteria on our bodies, I changed my lifestyle after researching more about our biological processes. I viewed my cheek cells through a microscope in AP Bio, and I realized that each cell needs to be given the right nutrients. Learning about foods enhancing my organ functions and immune system, I now eat yogurt regularly for the daily intake of probiotics to facilitate my digestion. As a future pediatrician, I hope to teach children how to live symbiotically with bacteria instead of fearing them. I will stress the importance of achieving the right balance of good and bad microbes through healthy habits. Rather than attempting to extinguish the microbes on me, today I dream of working in an environment loaded with bacteria, whether it's finding cures for diseases or curing kids from illnesses. Like a daily reminder, the minute microbes in and on me serve as a reminder of my passion for the complex but tiny foundation of life. (342 words)
I am a student, a volleyball player, a daughter, a sister, a friend. But in room 802, I am also a number. Room 802 is home to Dr. Mooney and his humanities students. Since sophomore year, I have been number 10, assigned to me by Dr. Mooney. As someone who browses the History Channel for fun, I consider myself a huge history nerd. When I chose to take Art History, I thought I had already learned all there was to know about art. However, I received more than I'd bargained for. The first time I stepped into his classroom, I was overwhelmed by life-size posters of paintings hanging off walls and the large Lamassu posed over the doorway. Through performing weekly skits and creating art flashcards, I learned that art is not just something appealing to look at. Without a passport, I explored the worlds of various cultures from the comfort of seat number 10. I painted on cave walls in Lascaux, experienced synesthesia induced by Kandinsky's Improvisation 28, climbed Borobudur, and observed as Duchamp's "Fountain" changed the basis of art forever. Most importantly, yet ironically, art history piqued my interest in STEM fields. Previously, I did not see the point in studying and solving an endless array of numbers, only to produce another number. However, I now understand the importance of STEM for advancing future civilizations and preserving ancient ones. I learned to ask questions, such as "Which chemicals in certain mediums allowed some art to be preserved, but others destroyed like Da Vinci's The Last Supper?" and "Why aren't more houses ecologically-built like Fallingwater?" Technology has also woven its way through art. If Frank Gehry can design the Guggenheim Museum with the help of computer software, what else can we design with just a tap of the fingertips? Having taken a Harvard computer course and learned coding through the Girls Who Code Summer Immersion Program, I know the answer: lots. So yes, I am a number. And yes, I am a history nerd. However, I am also a future scientist in the making.
UC Personal Insight Question Prompt 7: Community Service
Prompt: What have you done to make your school or your community a better place?
UC Essay Example #16: "House of Pain"
So many of my friends had eating disorders. Scrolling through poems written by students at my school on a poetry publishing site, I was shocked by the number of girls starving or purging in attempts to love themselves. Before finding out about their struggles, I thought I was the only girl hating my reflection. Almost all the girls I knew at SAS were hiding their insecurity behind a facade of "health choices". Knowing I wasn't alone in my fears, I found courage to take my own first steps. I joined House of Pain (HOP), an exercise club my PE teacher recommended. Although I initially despised working out, I left the gym feeling strong and proud of my body. Over the first weeks, I even developed a finger-shaped bruise on my bicep as I checked it daily. I began to love exercise and wanted to share my hope with my friends. Since my friends hadn't directly acknowledged their eating disorders, I had to engage them indirectly. I intentionally talked about the benefits of working out. I regularly invited them to come to the HOP sessions after school. I talked about how fun it was, while at the same time mentioning the healthy body change process. I was only their coach, but felt their struggles personally as I watched girls who couldn't run 10 meters without gasping for air slowly transform. Their language changed from obsessing with size to pride in their strength. I was asked to lead classes and scoured the web for effective circuit reps. I researched modifications for injuries and the best warmups and cooldowns for workouts. I continue to lead discussions focusing on finding confidence in our bodies and defining worth through determination and strength rather than our waists. Although today my weight is almost identical to what it was before HOP, my perspective and, perhaps more importantly, my community is different. There are fewer poems of despair, and more about identity. From dreaming of buttoning size zero shorts to pushing ourselves to get "just one more push up", it is not just our words that have changed.
EXPERIENCING COLLEGE ESSAY OVERLOAD? READ ABOUT COMBINING YOUR COLLEGE ESSAY PROMPTS TO SAVE 20+ WRITING HOURS
I have lived in the Middle East for the last 11 years of my life. I've seen cranes, trucks, cement-mixers, bulldozers and road-rollers build all kinds of architectural monoliths on my way to school. But what really catches my attention are the men who wear blue jumpsuits striped with fluorescent colors, who cover their faces with scarves and sunglasses, and who look so small next to the machines they use and the skyscrapers they build. These men are the immigrant laborers from South-Asian countries who work for 72 hours a week in the scorching heat of the Middle East and sleep through freezing winter nights without heaters in small unhygienic rooms with 6-12 other men. Sometimes workers are denied their own passports, having become victims of exploitation. International NGOs have recognized this as a violation of basic human rights and classified it as bonded labour. As fellow immigrants from similar ethnicities, my friends and I decided to help the laborers constructing stadiums for the 2022 FIFA world cup. Since freedom of speech was limited, we educated ourselves on the legal system of Qatar and carried out our activities within its constraints. After surveying labor camps and collecting testimonials, we spread awareness about the laborer's plight at our local community gatherings and asked for donations to our cause. With this money, we bought ACs, heaters and hygienic amenities for the laborers. We then educated laborers about their basic rights. In the process, I became a fluent Nepalese speaker. As an experienced debater, I gave speeches about the exploitation of laborers at the gatherings. Also, I became the percussionist of the small rock band we created to perform songs that might evoke empathy in well-off migrants. As an experienced website-developer, I also reached out to other people in the Middle East who were against bonded labor and helped them develop the migrant-rights.org website. Although we could only help 64 of the millions of laborers in the Middle East, we hope that our efforts to spread awareness will inspire more people to reach out to the laborers who built their homes.
UC Personal Insight Question Prompt 8: Strong Candidate
Prompt: Beyond what has already been shared in your application, what do you believe makes you a strong candidate for admissions to the University of California?
Hunger. Flames licking my face. Thirst. Unknown creatures circling me restlessly. Aching. The darkness threatening to swallow me. Desperation. I asked for this. Nine long days in the jungle with only a day's worth of rations, the Jungle Confidence Course was designed to test our survival capabilities. To make matters worse, I had to carry a bunch of heavy military equipment that had no use to me for the purpose of the test. Dropped in the middle of Brunei, no matter which way you walked the terrain always went up. So why on earth would anyone volunteer this? I was hungry. Not in the physical sense, even though I was starving for those nine days, but rather due to an incurable thirst. Every Singaporean male citizen is required to serve two years in service to the country essentially delaying our education and subsequent entrance into the workforce. Most people, including my friends, see this as something terrible and try to avoid it altogether by flying overseas. Others look for the easiest and most cushiony job to serve during the two long years rather than be another military grunt. As for myself, since I had to do it why not do the best I can and hope to benefit from it? I've been hungry, cold, exhausted beyond the point of belief, yet I'm still standing. I sacrificed lots of free time, lost friends, ended up missing lots of key family moments due to training but I don't regret a thing. Helicopter rides, urban warfare, assaulting beaches, all in a day's work. Movies became reality accomplishing tasks once impossible. Aspiration drove me then, and still continues to pilot me now. All these experiences and memories creates a lasting impact, creating pride and the motivation to continue forward. I could have given up at any point during those long nine days, but with every pang of hunger I made myself focus on what I wanted. To be the best version of myself possible, and come out of this challenge stronger than ever before. What's the point of living life if you have nothing to be proud of?
What's the most logical thing an electrical engineer and his computer science obsessed son can do in the deserts of Qatar? Gardening. My dad and I built a garden in our small rocky backyard to remind us of our village in India, 3,419 km away from our compact metropolitan household in Qatar. Growing plants in a desert, especially outdoors without any type of climate control system, can seem to be a daunting task. But by sowing seeds at the beginning of winter, using manure instead of chemical fertilizers, and choosing the breed of plants that can survive severe cold, we overcame the harsh climate conditions. Sitting in the garden with my family reminds me of the rain, the green fields, the forests, the rhythmic sound of the train wheels hitting joints between rails (to which I play beats on any rigid surface), and most of all, the spicy food of India. The garden is my tranquil abode of departure from all forms of technology, regrets about the past, and apprehensions about the future. It contrasts my love for innovating technology and thus maintains balance between my heritage, beliefs, busy lifestyle and ambitions. Unfortunately, my family and I enjoy the garden for fewer months each year. The harsh climate is becoming dangerously extreme: summers are increasingly becoming hotter, reaching record-breaking temperatures of about 50॰C, and winters are becoming colder, the rains flooding areas that only anticipate mild drizzles. Climate change has reduced our season for growing plants from six months to four. But we've agreed to keep our agricultural practices organic to improve the longevity of the garden's annual lifespan. I've also strived to extend the privilege of a garden to all families in our Indian community, giving space for those who, like us, long for something green and organic in the artificial concrete jungle where we reside. We share harvests, seeds and experiences, and innovate organic agricultural methods, in the gardens we've all grown. So, what makes the Computer Science obsessed applicant from India unique? Balance.
Five years ago I took up a job in construction from a couple of neighbors who needed help doing a demolition job on an old house. I saw this as an opportunity to help pay bills around the house as well as cover my own personal expenses. I did a good enough job that my neighbors told me that, if I wanted, I could continue working with them. It has been a demanding job and I made numerous mistakes at first, like using the wrong tools for different tasks or the wrong size screw. On occasion, I was scolded for my mistakes and I felt incompetent, as I wasn't able to complete tasks as fast as my co-workers. There were even days that I considered quitting, but I stuck with it. Since then, I've built, repaired, and remodeled numerous homes for family, friends, neighbors, and even strangers. I've removed and replaced carpets; broken down walls as well as driveways; installed cabinets, lights, both wood and tile flooring; and painted room after room. Working in construction has made me feel like a bigger part of society, because I'm shaping the buildings and offices my community uses. Although I don't make the choices in design, my workmanship is reflected in every job I've done. Because of this, my most memorable projects are those that I've taken on by myself. It has been a personally fulfilling experience--there's just something about peeling away the last strip of tape off a new floor that's indescribable--and getting to see hours of planning, preparation, and work come together is such a rewarding experience. The best part? Knowing that some family will get to enjoy my work. But this is not what I will do the rest of my life. There are other ways I can help cover my family's expenses, and getting a degree is the next step. In fact, I have a feeling that would be an even more fulfilling journey.
Working on a UC application and not sure where to start?
Looking for advice on the uc activities list.
Check out my blog post: How to Write Your UC Activities List
Want more help?
Check out my Pay-What-You-Can Course & How to Improve Your Mediocre Extracurricular Essay in 30 Minutes

Campus Culture
High School
Top Schools
UCLA Successful Essay Examples
uc school system
college application essays
essay intros
UCLA is one of the most popular universities in California. In recent years, it has received a record number of applications. If the West Coast calls to you and you like the idea of finding your niche in a large top tier university, UCLA may be the school for you. If you're still working on your responses to the UC essay prompts, these examples may help.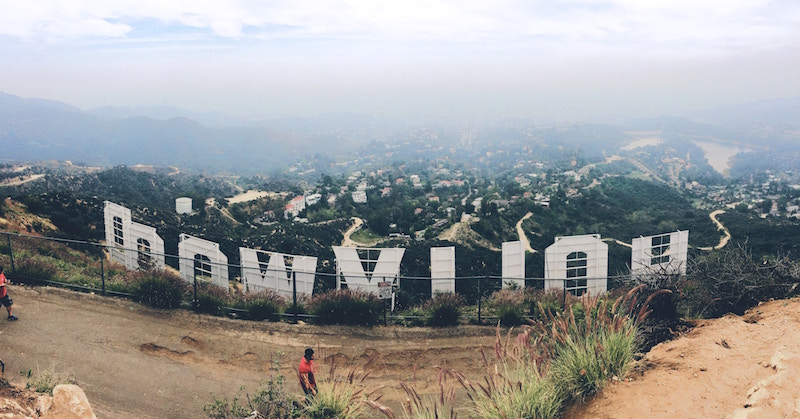 One of the most sought-after UC schools, UCLA is a dream school for many Californians. More than 100,000 students applied to UCLA last fall, and the numbers are expected to remain the same for this upcoming application season. For those of you applying this Fall, the regular application filing period is November 1-30. If you're still working on your UC essays, here are 5 successful examples that might inspire you to write yours:
UC Los Angeles '20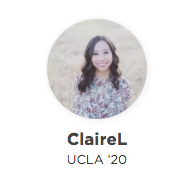 Prompt: Describe the world you come from - for example, your family, community, or school - and tell us how your world has shaped your dreams and aspirations.
It was my fault. I had chosen this topic for my math exploration, armed with only the feeblest grasp of actual concept. Music, math, and the harmonic series…I sighed. In the time-honored tradition of all students, I had turned to Google for succor. The words on the screen blurred together hazily. "Pythagoras discovered that a string exactly 1/nth its length produces a frequency n times the original frequency…" It just didn't make sense: what did a bunch of numbers have to do with musical consonance? Read her full UCLA application essay.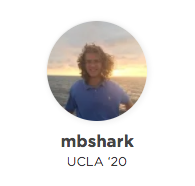 A bright orange glow reflecting on the water, I love watching the sunrise at the beach. I grew up less than ten minutes away from the Atlantic and my early childhood memories include frequent trips to the beach. Although the beach is a stunning sight, the beach is not always pristine. My family and I regularly remove trash from the beach, including commercial fishing and industrial debris, particularly after storms, sometimes in quantities almost too heavy to carry. Unlock his full UCLA profile read his application!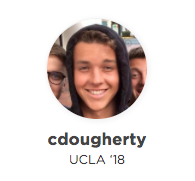 Prompt: Tell us about a personal quality, talent, accomplishment, contribution or experience that is important to you. What about this quality or accomplishment makes you proud and how does it relate to the person you are?
Starting in 6th grade, I spent every summer at Jon Lee's East Beach volleyball camp. Most kids came and went on a weekly basis, but I just stayed. There was nowhere else I would rather have been, than at East Beach playing volleyball with my friends. I loved it so much that I sought out faster improvement, committing to more formal training with an AVP professional player. View his full successful UCLA profile.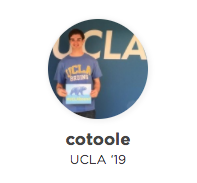 T-shirt. I had never heard of DECA before. Curious, I asked him more about it, and learned that it was "a club for, like marketing and business", as he called it. Her persuaded me to join and we planned to compete together in the Sports and Entertainment Marketing Team even. Unlock his full UCLA profile read his application!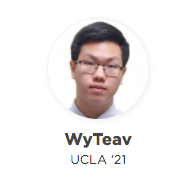 Prompt: What would you say is your greatest talent or skill? How have you developed and demonstrated that talent over time?
I can read koalas with turtles and I can eat ice cream with friends in North Korea. This is all possible due to the power of Photoshop. Photoshop is like a straw that allows people's eyes to drink from my imagination. I can make anything and put it anywhere; from sea monsters in the ocean to winged toasters at my birth. For nearly four years, I have used Photoshop to express myself in an adventurous way, one that offers me wider avenues than music or writing do. I am constantly improving my photoshopping abilities and therefore expanding the limits of my expression. Unlock his full UCLA profile read his application!
Are you looking to apply to UC Schools? or just starting to build out your college list ? Make sure to search through profiles of students accepted to see essays, stats, and advice. See how they got in, and how you can too!
About The Author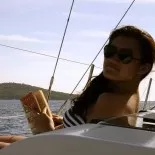 Frances was born in Hong Kong and received her bachelor's degree from Georgetown University. She loves super sad drama television, cooking, and reading. Her favorite person on Earth isn't actually a member of the AdmitSee team - it's her dog Cooper.
Browse Successful Application Files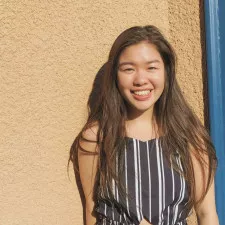 Last week, Prompt's CEO shared what mistakes to avoid in your college essay. In Part 2 of this two-part blog series, learn how to pick an essay topic. The key: focus on an admissions officer's...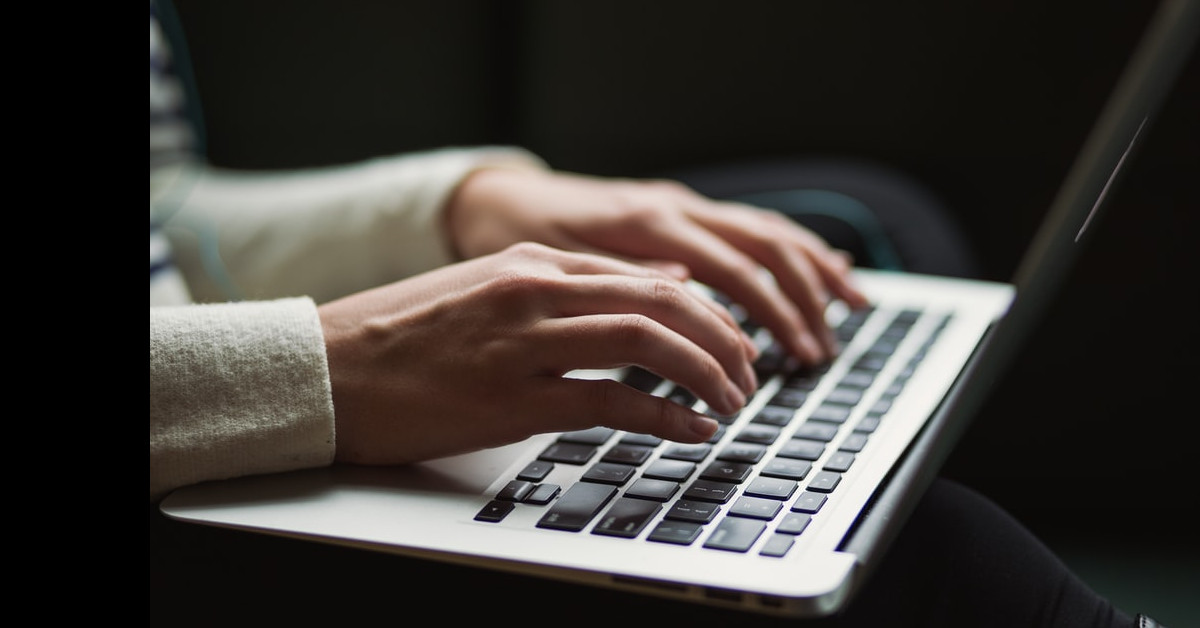 With an otherwise great college application, how important can college essays really be? When only 1 in 5 students applying to selective colleges have compelling essays, make sure you avoid this essay mistake....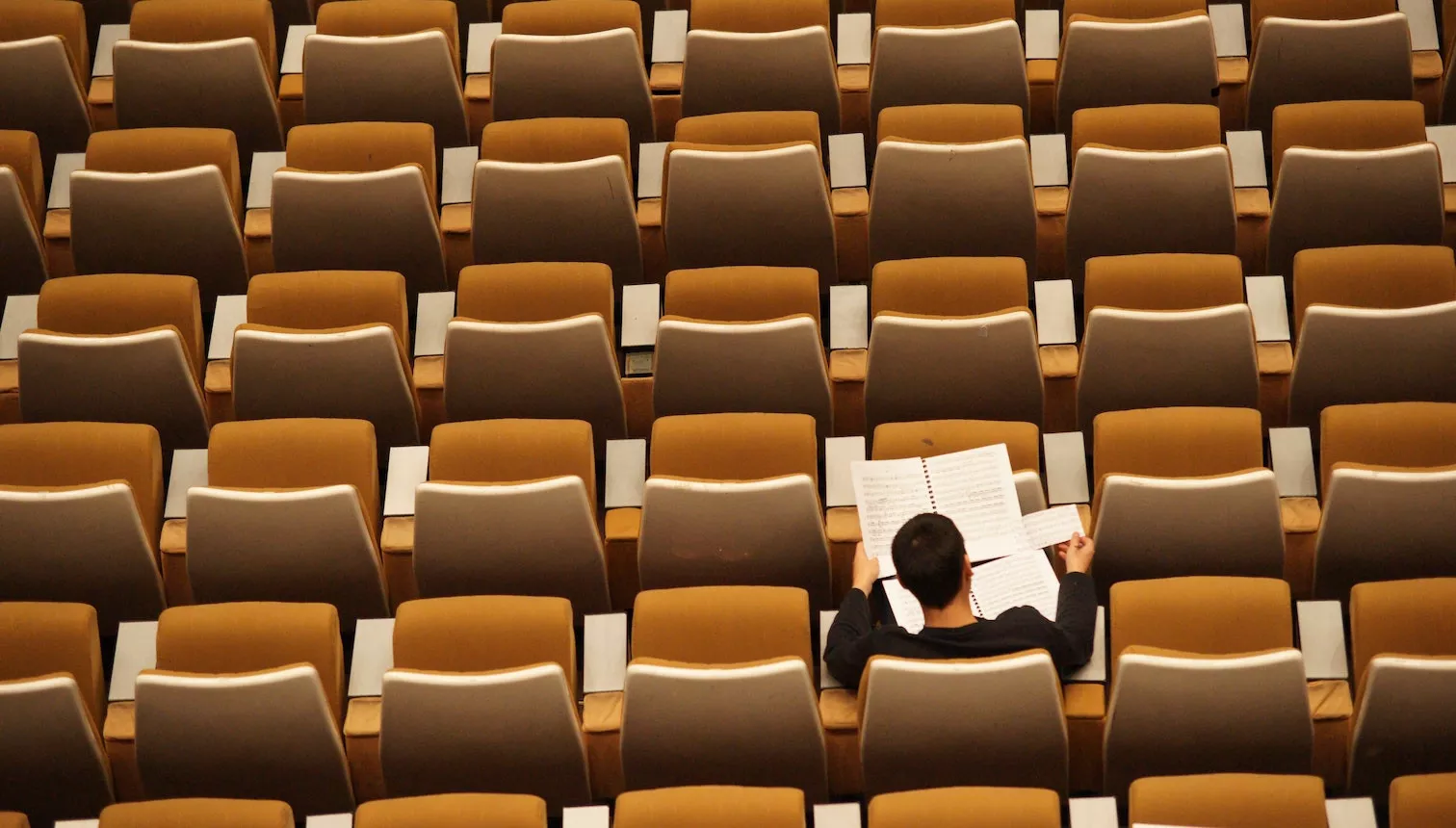 In this second part of his two-part series, college admissions coach Justin Taylor explains key admissions lessons from 2020, an unprecedented year of firsts, that can help you strategize as we enter into this next application...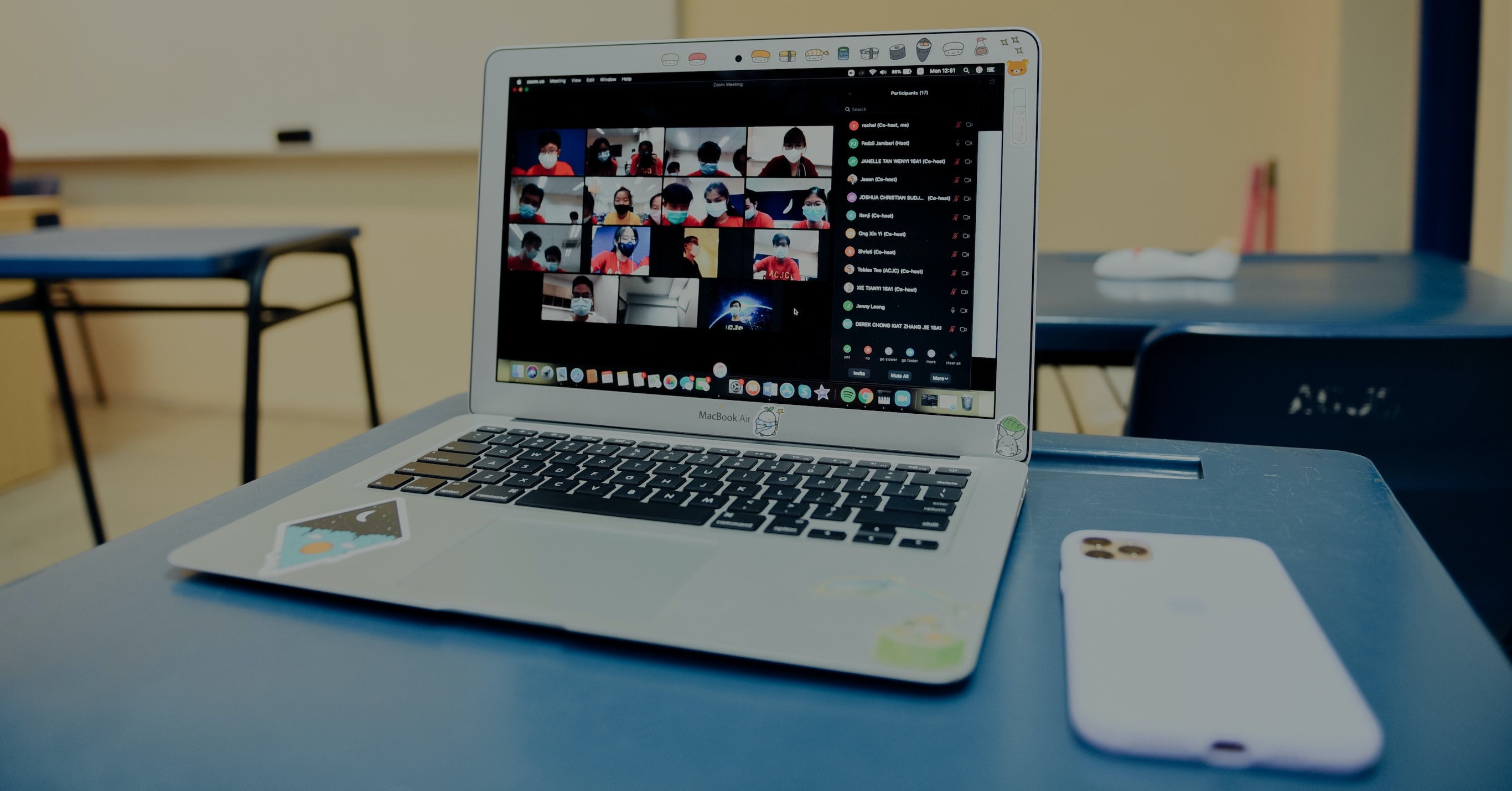 In Part one of this two-part series, college admissions coach Justin Taylor explains key lessons about 2020, "a year like no other," that could seriously boost your chances in 2021, including smarter list building and transcript GPA...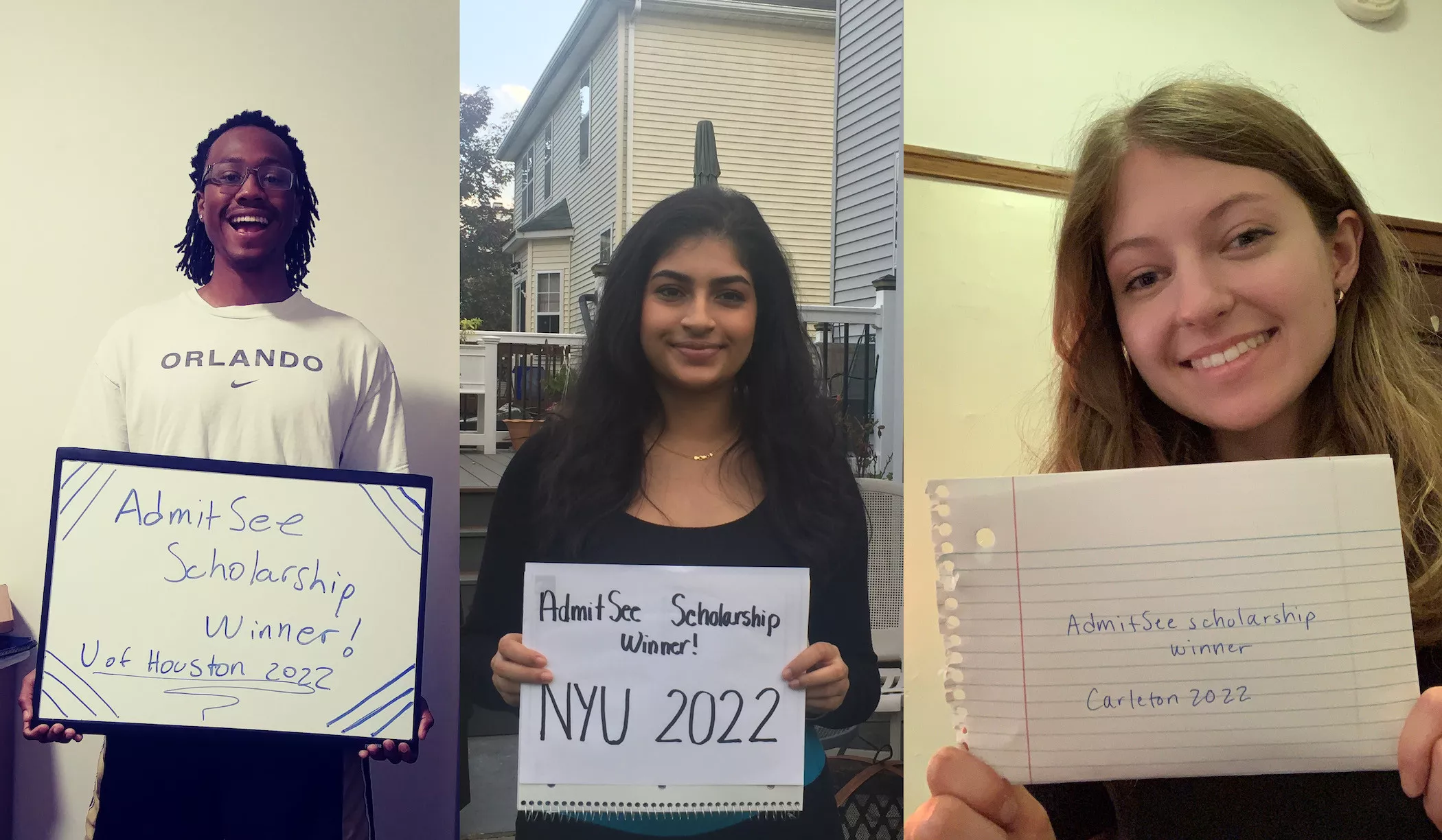 We are so excited to announce that for this year's scholarship, we selected five scholarship winners to maximize the impact of our $5,000 college scholarship prize money....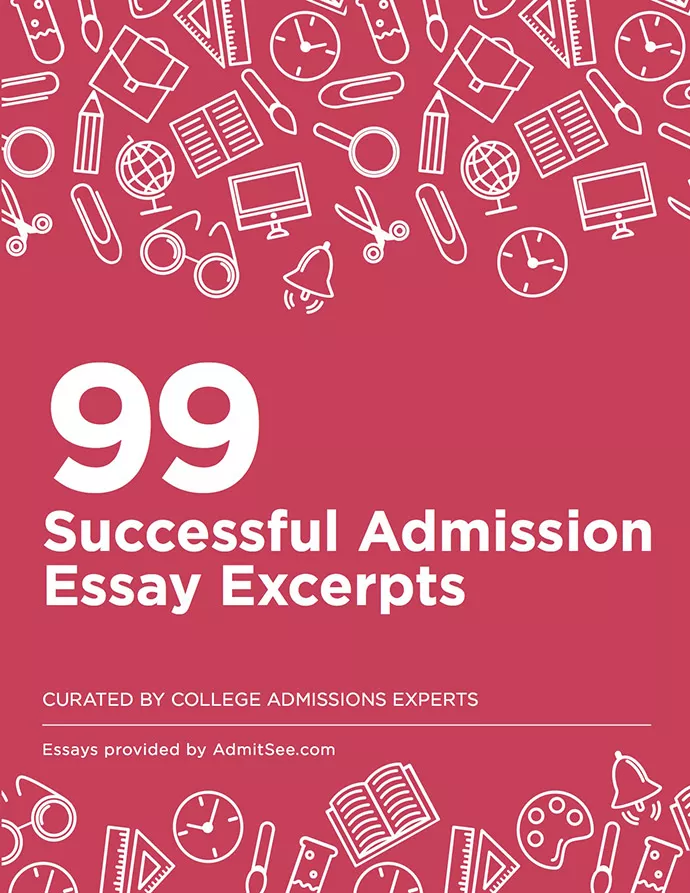 1. Webinar Series: College Application Prep for High School Juniors
2. College Application Lessons from 2020-2021: Strategizing through Covid Changes (Part 2)
3. College Admissions Lessons from 2020-2021: Strategizing through Covid Changes (Part 1)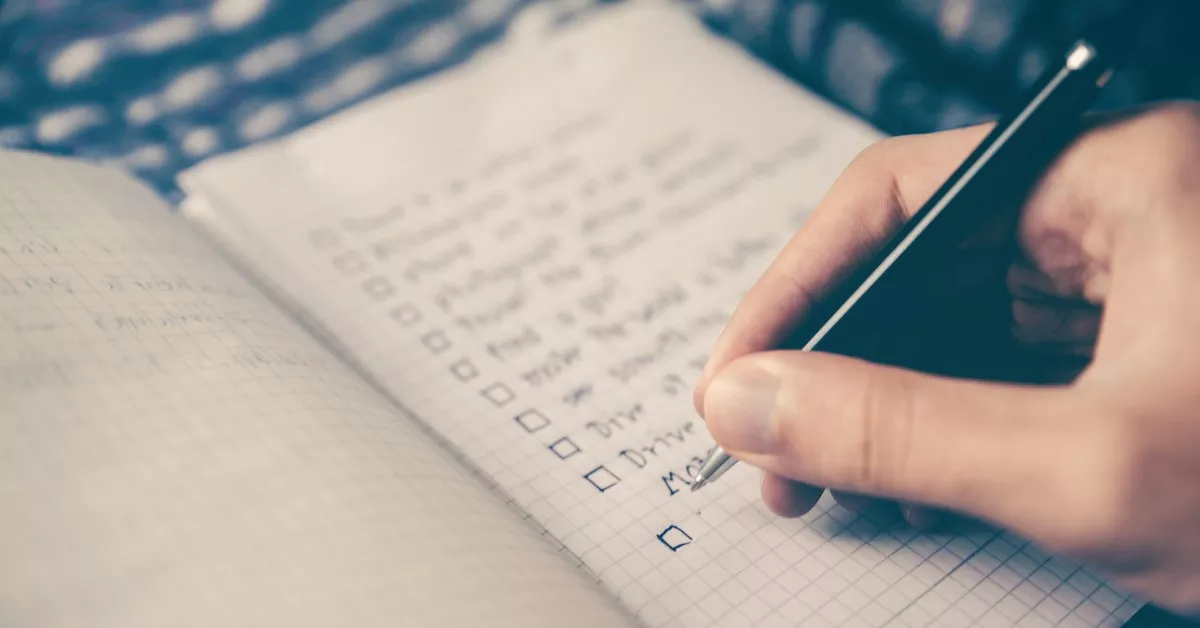 5. COVID-19 and Your College Essay: Should You Write About It?
6. College Search: How to Find Your Best College Fit
7. College Tours 101: Everything You Need to Know
8. Waitlisted? 5 Ways to Move from the College Waitlist to Acceptance
9. When (and why) should you send additional materials to colleges you're interested in?
10. How to Make Your College Essay Stand Out
1. How to Write College Essays to Boost your Chances Part 2: Focusing the Priority
2. How to Write College Essays to Boost your Chances Part 1: Biggest Essay Mistakes
3. College Application Lessons from 2020-2021: Strategizing through Covid Changes (Part 2)
5. Winners of the AdmitSee 2020 College Scholarship
6. COVID-19 and Your College Essay: Should You Write About It?
7. Education, Access and Systemic Racism
8. Applying to BS/MD Direct Medical Programs: Why Early Med School Admission Might be Right for You
9. How to Get Off the College Waitlist (5 Go-To Strategies)
10. College admissions prep during the Coronavirus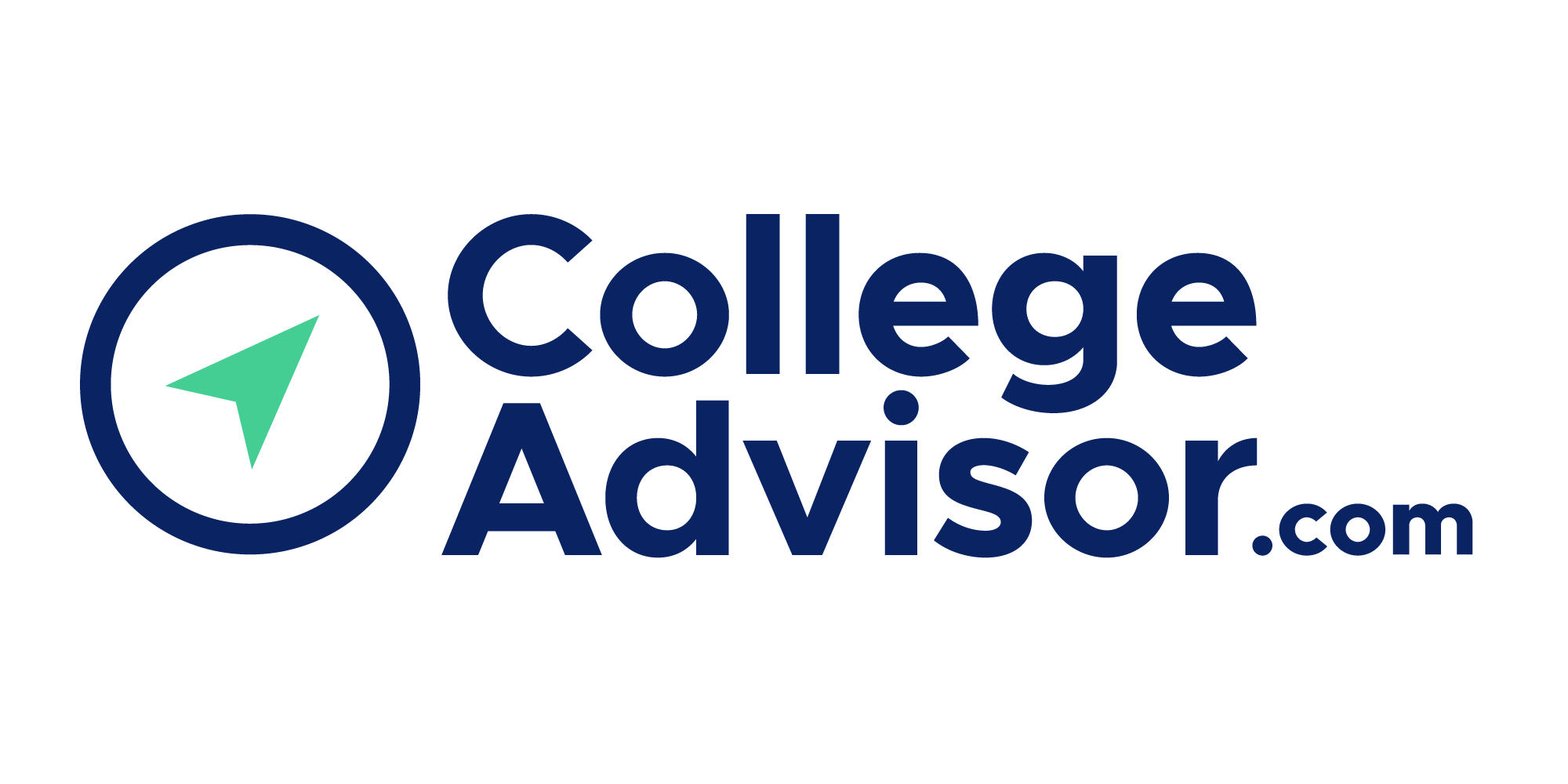 Unique UCLA Accepted Essay That Worked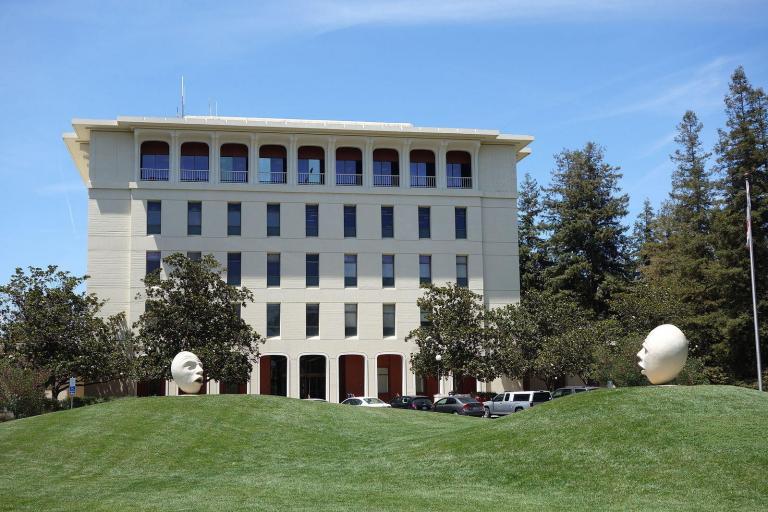 This is just one of the UCLA accepted essays in our archives. But what made this essay particularly interesting isn't the fact that it got our applicant accepted, no.
What makes this UCLA essay special is that it was peppered in mistakes.
Nonetheless, they got in! Now, that doesn't mean that you get to butcher the quality of your application essay. Why? Because this is actually a pretty good essay!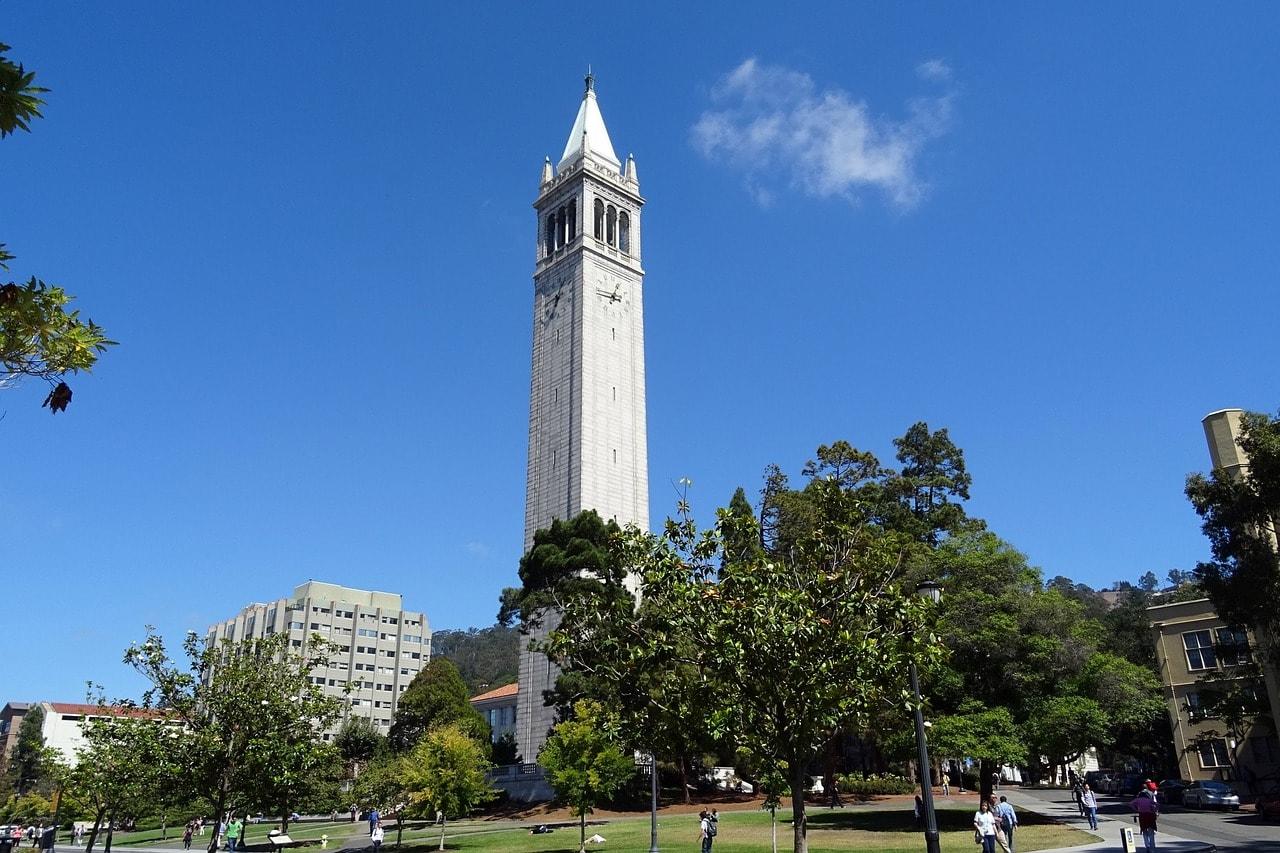 Professional College Application Help.
Contact us. we'll get to you within 24 hours. .
Don't believe that one or two grammar mistakes are just fine? Take a look at MIT's perspective on the issue. One or two spelling mistakes are fine, but anything more makes them question the amount of time they dedicated to their essays.
Here's the thing: this application essay isn't good because it is exempt of mistakes; in fact, schools will look down on mistakes, but they aren't the primary concern. The essay is good because, despite its mistakes, it has one very powerful attribute –promise.
Not the "get-on-your-knees-and-pray" promise. Our applicant displayed promise in what she could provide for the school. UCLA knew that accepting her would pay off a lot.
Our applicant also made sure to write her extracurricular section especially well and pay it close attention. Had they not, we can't be so sure her essay would have been successful.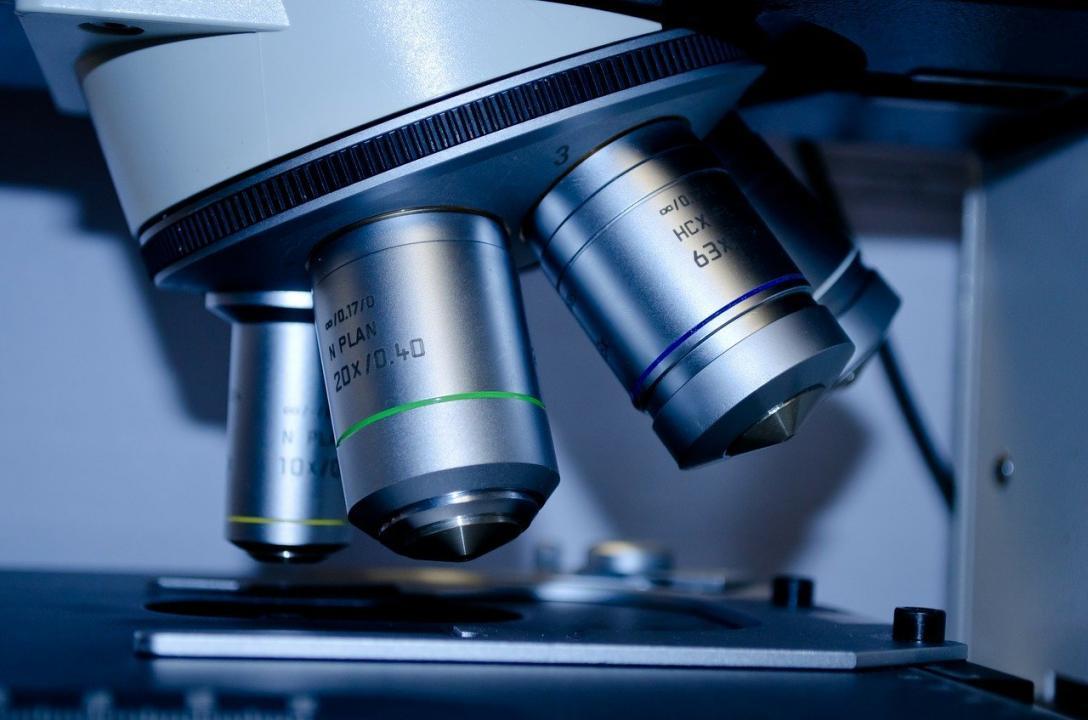 Now, this is one of the core lessons of our entire list of articles on application essay writing. Do you have a good essay topic to write about? Do you have good extracurriculars to show for? What value will that ultimately give you and prove that you can't be rejected? You can find our articles on those here.
Choosing an essay topic .
Good extracurriculars.
Without further ado, let's take a look and dissect the workings of this essay. Let's see what makes your regular everyday application into one of the coveted, successful UCLA accepted essays.
UCLA Accepted Essays: Prompt 8
Beyond what has already been shared in your application, what do you believe makes you stand out as a strong candidate for admissions to the University of California? (350 words max)
Note: This successful UCLA accepted essay was submitted by a very generous accomplice of PenningPapers. They had not had their essay optimized by our services (unfortunately) but had offered to provide their accepted essay to us to use as an example of what good extracurriculars can do.
Below we have underlined the section of the essay in question that we know had helped our applicant get accepted into UCLA.
"As a potential student looking in, I believe that diversity, openness, and responsibility is part of my core principles that are well-aligned with the principles of the University of California. Even before evaluating my academic strengths for admission, I believe that the admissions office should also consider my desire to belong to a University system, such as the UC, that shares in my values of fairness in resolution, inclusiveness of different backgrounds, and intolerance to discrimination. Beyond these basic cultural synergies, I strive to belong to an environment of innovation, across boundaries and disciplines, to improve my abilities to become an effective leader and entrepreneur. Already, I have started a skincare company, "Attravere" (pending FDA approval), that will apply scientifically-sound principles to a new line of products that I helped design to be more honest, accessible, and innovative than major store brands. I created this company to not only tell my own story, but share the story of others that seek more personalized skincare products that have been developed from timeless techniques derived from and not limited to Chinese, Egyptian, Italian, African, and South American traditions. Using only honest ingredients, sourced locally and globally, my products will connect my potential customers to a more global perspective through skin care products that can be universally appreciated. However, in order for me to realize this venture to its fullest capacity, I will need to dive into an educational system that can help support me in developing a world-class knowledge base and strong interpersonal skills with professors and fellow students who can openly embrace the best aspects of different cultures, working together to "attraversiamo" (cross over) cultural boundaries. Thus, I hope to continue my strong academic performance history in the UC while aligning myself to continue to represent their core mission now and beyond."
Okay. There are a few key things to note here. We are going to first talk about the primary positive and negative attributes of this application essay. After that, we will weigh the Pros and Cons and describe why said Pros outweigh the Cons.
Our applicant had her own company.
Our applicant had average scores for acceptance.
They broke gender norms.
Weak Introduction.
Weak transition into main topic
Under-optimized extracurricular emphasis/gravity.
So, with so many moving parts and so many positive and negative attributes to take into consideration, how do we know that this application essay was going to be successful? How would we know that this would have made it into the "UCLA accepted essays" list?Well, here's the truth. First, to clarify the Pros.
For one, this applicant had a company. It isn't particularly hard for high school/ college students looking to transfer to start their own company. They even said themselves that the company is yet to be FDA approved. Yet, and we emphasize this yet, this application had a lot of weight in it because the applicant had gone out of their way to start their venture. Starting a venture is no simple task, and is actually one of the very rare extracurriculars that are weighed heavily yet underappreciated by students. It demonstrates individuality and head-strong determination; though, our applicant was female. Thus, her breaking female stereotypes may have helped as well.
Their scores were rather average for the general application pool trying to get accepted into UCLA. This doesn't mean that they had a low chance, it meant that they had a similar chance of acceptance compared to others in the GPA department.
Being female, our applicant would also have received a few brownie points for having already started her own entrepreneurial venture.
So why are these attributes overshadowing the Cons? Well, it's mostly for point one and three.
Our applicant may have had a weak introduction, but the admissions officers are obligated to look through all of the essay. A good introduction would have increased her admissions chances significantly, but that doesn't mean a lack of a good one would exempt the admissions officers from seeing her significantly overpowering extracurriculars. In short, her powerful extracurriculars made up for a weak introduction. Though, we will say that is one of her most weakest spots.
The lack of transitions in this essay also made this writing weak. Having a better transition into her own company would have made a bigger impact on the admissions officers, as it would have given it more value. She could have done this by separating her paragraphs into one intro and one body paragraph about her company. She could have also made the intro paragraph more curt with shorter sentences at the end to hint at the next paragraph.
This didn't have as negative impact as it would have, however; if you look at the underlined section concerning her business, it takes up most of the entire essay. Thusly so, the parts that have weak transitions are small compared to the "good stuff."
Her extracurriculars were also not as optimized for the emphasis and gravity that it could have achieved. This means that she could have changed her word choice and sentence structure to get into even higher schools such as UC Berkeley. However , this is understandable because the prompt simply asks "what makes you stand out as a strong candidate." The nature of the question is phrased as a sort of "extra information" question that does not demand fancy prose.
Sure, had we had our hands on this application we most probably would have optimized it for fancy prose to maximize admission chances. But this essay question was not demanding fancy prose. In fact, having a more "matter-of-fact" essay to contrast with fancier prose is actually a smarter thing to do when writing multiple essays for one school. This is exactly what we do when we consult our own applicants on admissions essays to UC schools for multiple personal insight questions.
Speaking of our own applicants, that brings us to you, dear reader. Have any questions about UCLA accepted essays? Is UCLA your dream school? Looking to have our expert admissions advisers and essay editors polish your application? If you said yes to any of these (or all three, we won't judge) shoot us a message and we'll talk to your about your application!
Leave a Comment Cancel reply
Free college essay help, sign up for a 30-minute phone consultation with our admissions experts. .
Top-Ranked MBA Admissions Statistics
Video: GMAT Below 720
Our Clients' Scholarships
What Our Clients Say About Us
ARINGO Reviews on GMAT Club
Packages and Prices
Rapid Support Tracks
The ARINGO Guarantee
Refund Policy
The ARINGO Experience
More About ARINGO's Services
The Work Process Components
Process Tips
The Essay Preparation Process
MBA Recommendation Flow
Streamlining the Essay Outline Process
ARINGO Consultants
Our Management
Our Partners
ARINGO MBA Blog – News & Updates
Top-Ranked MBA Admissions Chances Calculator
An MBA at a Top Program – Is It Worth It?
Admissions Process Basics
Admissions Requirements
Ideal Timeline for MBA Application
What are MBA Programs Looking For
MBA Campus Visit Tips
ARINGO Videos on YouTube
Extracurricular Activities
Did You Know? MBA Facts
Application Deadlines Published So Far
MBA Deadlines for International Candidates
Top MBA Programs with Early Action Decision Rounds
Essay Questions Published So Far
MBA Resume Tips and Requirements
GPA Conversions
MBA Essay Tips
MBA Essay Samples By School
MBA Essay Samples By Topic
MBA Recommendation Letter Tips
MBA Recommendation Letter Samples
MBA Interview Tips
MBA Interview Questions
MBA Video Interviews and Video Essays
Low GMAT video and tips
GMAT Sample Questions
GRE GMAT Conversion
The Executive Assessment Test
GMAT Waiver Request Essays
GMAT & TOEFL FAQ
TOEFL Alternatives
TOEFL Requirements for MBA Programs and the New TOEFL
MBA Support Email Tips
Extra Recommendation Letters
A Bit About Photocopies
Tips for Application Notes
MBA Scholarships
MBA Cost Comparison
MBA Cost Calculator
MBA Return on Investment (ROI) Calculator
Top MBA Program Rankings
Various types of specializations
MBA Finance Specialization
MBA General Management / Strategy Specialization
MBA Entrepreneurship Specialization
MBA Programs with Real Estate Specialization
MBA Nonprofit / Corporate Social Responsibility / Ethics Specialization
MBA International Management Specialization
MBA Industry / Operations Specialization
MBA Marketing Specialization
MBA Media/Communications/Entertainment Specialization
MBA with a Specialization in Business Analytics
MBA Corporate Strategy and Consulting Specialization
MBA Supply Chain Management Specialization
MBA Human Resources Specialization
MBA Accounting Specialization
MBA Programs with Project Management Specialization
MBA Economics Specialization
MBA Health Care Management Specialization
MBA Law Specialization
MBA Information Systems Specialization
MBA Organizational Behavior Specialization
MBA with a Specialization in Energy
MBA with Sustainability Specialization
MBA Specialization Rankings
Booth MBA – University of Chicago
Columbia MBA – Columbia University
Fuqua MBA – Duke University
Haas MBA – UC Berkeley
Harvard MBA – Harvard University
Kellogg MBA – Northwestern University
Sloan MBA – MIT
Stanford MBA – Stanford University
Tuck MBA – Dartmouth College
Wharton MBA – Upenn
Yale MBA – Yale University
Anderson MBA – UCLA
Carlson MBA – University of Minnesota
Darden MBA – Virginia University
Foster MBA – University of Washington
Goizueta MBA – Emory University
Johnson MBA – Cornell University
Jones MBA – Rice University
Kelley MBA – Indiana University
Kenan-Flagler MBA – UNC
Marshall MBA – USC
McCombs MBA – Texas University
McDonough MBA – Georgetown University
Olin MBA – Babson College
Owen MBA – Vanderbilt University
Ross MBA – University of Michigan
Scheller MBA – Georgia Institute of Technology
Smith MBA – University of Maryland
Stern MBA – New York University
Tepper MBA – Carnegie Mellon University
HEC Paris MBA
Judge MBA – Cambridge University
London Business School MBA
Saïd MBA School – University of Oxford
SDA Bocconi MBA
Desautels MBA – McGill University
Queen's MBA – Queen's University
Ivey MBA – Western Ontario University
Rotman MBA – University of Toronto
Sauder MBA – University of British Columbia
Schulich MBA – York University
Nanyang MBA
Top MBA Programs that Start in January
1 to 1½-Year MBA Programs
Wharton Lauder
Cornell Tech MBA
Kellogg MMM
JD/MBA Degrees
MBA Without GMAT / GMAT Waivers
MBA without TOEFL
MBA Without LORs
Top MBA Programs with Open Interviews
Health Care MBA Programs
Deferred Enrollment
Online MBA Programs
Tech MBA Programs
MBA Programs with STEM Designation
Masters in Management – MiM
Masters in Finance – MiF
Master in FinTech
Business Analytics Masters Degrees
MBA Over 30
Upcoming MBA Events
MBA and Business Schools Contact Details
About Executive MBAs
MBA vs EMBA vs Master in Management
Best EMBA Program
Part-Time MBA Programs
Full-time Senior EMBA Programs
Global EMBA Program
The EMBA Team
Executive MBA Acceptance Statistics
MBA Chances Calculator
Free UCLA Anderson MBA Essay Samples ARINGO consultants are the top in the world!
The Anderson School of Management was founded in 1935 and belongs to UCLA. The following MBA essays were written by ARINGO MBA candidates who got accepted to the UCLA Anderson School of Management MBA program over the past few years. Read these free Anderson MBA Essay Examples to get a sense of what they are looking for at the Anderson MBA Program. Contact ARINGO MBA Admissions for help with your Anderson MBA essays! To read more about UCLA Anderson School of Management visit the Anderson MBA page
Sign Up For a Free Consultation
Ucla anderson mba essay example #1---question: please describe your career progress since you last applied and ways in which you have enhanced your candidacy. include updates on short-term and long-term career goals, as well as your continued interest in ucla anderson. (750 words).
In the long run, my ultimate goal is to co-found a company in the field of new media devices. Anderson's specialized career path training directed at engineers, with options both for Moving Up and Moving Out makes it an ideal program directly matched with my background, education needs, and future career plan. The fact that my career path is pre-modeled by Anderson's program, and Anderson maintains a consistent ranking as one of the world's best programs for entrepreneurs, make me confident it will set me on a successful path to achieve my goals.
My short term goal is to seek a US-based position as Business Development Manager in a company such as Sony or Apple in a business group with a technological orientation in New Media or Mobile Devices. I look forward to leading the entrepreneurial initiatives and innovation such a position requires. Here I would be responsible for locating undeveloped market areas, and creating innovative business models for new products. My plan is to stay with this company for 4-5 years, fulfilling at least one other position in another business group, as I would like to broaden my knowledge of the markets more quickly in order to move on to pursue my own entrepreneurial venture. Eventually, I hope to return to the high tech industry in my country and work to found my own company.
My interest in pursuing management and marketing aspects of software development was sparked during my student job at WeFi when I participated in WeFi's teams' impressive marketing efforts for the product release. Since then I have worked as a software engineer in two leading International companies to solidify the technological foundation necessary to support my goals. I know that if I relied solely on my Engineering training I would probably be able to advance to the project and even product management, but I will need an MBA if I am to advance to the highest management positions, eventually starting my own venture. At this point, I am eager to gain the specialized business training that Anderson's MBA could offer me to help achieve my goals.
One of the biggest attractions of Anderson is the Applied Managerial Research Program, which is unique in its breadth and extent. This level of real world training would provide an opportunity to meet with industry leaders that can help launch my career, and gain experience in the operational workings of a large US company while still in school. I believe this experience will offer me a serious edge over graduates of other programs who will not have this training when seeking my first job after graduation. I am excited to see how the required electives for the Engineering and Technology Management Career path address the exact skills of technology and project management and product development I will need for my post MBA positions. Another big attraction is the significant role that the Price Center plays in Anderson's program and how it could offer me key insights in the area of entrepreneurship. The unique opportunity to consult entrepreneurial firms for six months, and the amount of extra-curricular activities if offers, which is unparalleled to any other center in any other program, make me sure that I could gain skills and knowledge of new venture management that I know I will need in order to eventually start my own company.
In addition, Anderson's entrepreneurship orientation would give me a distinct advantage utilizing the alumni network to forward my plans for my own future venture. Being a part of a network where many of its members are or were trained as entrepreneurs is a benefit other programs can't offer. It would assure that in the future I could consult and cooperate with people with similar goals who are more likely to have direct experience in areas that I will be working in myself.
Finally, I am eager to be a part of a program that emphasizes creating a supportive open community. I know myself to make friends quickly and working in cooperative environments has always made me achieve the best results. I spoke to MBA 2010 Arik Waldman, who assured me that at Anderson team play really shines both in and outside of the classroom, which I connect with as a core value in my own life and which I know will support my professional skills and assure a high quality social experience.
Amongst the activities offered by the Anderson Student Association, I will naturally join the Entrepreneur Association, but I am also looking forward to joining the Anderson Public Speaking Club as I was a passionate debater during my undergraduate degree. Also, I am excited about the opportunity to finally learn to surf.
It's easy to see why Anderson's MBA offers an advantage on so many important points for me and I look forward to leveraging all of the advantages to help me achieve my future goals.
UCLA Anderson MBA Essay Example #2---Question: What is something people will find surprising about you?
One thing people will find surprising about me is that I played rugby in a team and was even pretty good at it. I'm 5'5" tall and weigh 140 lbs so people are usually surprised to hear I played such a physical sport, but for three years during high-school I played for the city team, I always opened and I never missed a game.
Though I was never the fastest or the strongest I have always been considered a good player. Thinking about my days playing rugby what I remember most is how much I enjoyed spending time with the team. We were a close group of friends and I think the team patriotism and companionship were what gave me the motivation to excel.
I played as scrumhalf; I was agile and could give a proper tackle, but I think my most significant part in the team was building the team's spirit. I'd motivate on difficult matches, make sure we were sportsmanlike when we were winning, and always keep a fun atmosphere during practices.
My friends used to say I never give up. Indeed, every time we took the field I felt there's no way I'll let any of them down. Playing with the team I've suffered from a brain concussion, torn muscle, broken teeth and up till today my shoulder makes a ticking sound but I always came back to play and gave it my best.
In our first season's last game, seconds from the final whistle I stopped with a diving tackle an opponent player from scoring a try. We lost miserably that day but my friend and I still reminisce on that tackle, the tackle that got my invited to the national team.
I trained with the national team on several camps. Unfortunately, when finally our first international game arrived – a friendship game against the South-African team, I missed it because I was accepted to the military's flight academy and was enlisted to the army before the match. Though disappointed by the unfortunate schedule I learned that my experiences with the team have prepared me well for my time at the army and I soon found myself playing similar roles with my fellow trainees as I did with my teammates.
UCLA Anderson MBA Essay Example #3---Question: Describe the biggest risk you have ever taken, the outcome, and what you learned in the process. (500 words)
Insomnia  I couldn't sleep. Earlier that night, during my weekly poker game, I learned that a neighborhood nightclub is closing down after suffering losses. The sense of opportunity kept me awake. Jaded, I got out of bed, made two phone calls, and started writing my thoughts. A few hours later the paper was filled with ideas and calculations.
The plan  At 9 am, my friends Dan and Alex arrived. The sight of breakfast I prepared seemed to erase their crankiness from being woken up earlier that night. We then started reviewing my plan: Establishing a new nightclub.
My friends were skeptical. "How will we finance this?" asked Alex, "I'm not sure this is worth losing our regular jobs," said Dan. I then took the notes I made and presented my rough business plan, "This evolves taking a chance, I believe we can make it work" I said. Later, while washing the dishes, I wondered whether getting into business with friends was wise. I remember feeling good; I'd rather pursue such adventure with trustworthy friends than with strangers.
The pitch  Next, we met with the venue's owner and negotiated a cost and profit-sharing method. Now we could set a date for the launching party and divide responsibilities amongst ourselves.
Diving in  I was in charge of sponsors and public relations. I realized every endorsement meant less money we'll have to invest. I approached a beverages supplier and negotiated a deal; in return for him sponsoring our invitations, we printed a picture of a drink he promoted. I also persuaded my sailing club, a diving club, and a flight school to give out lessons as prizes as endorsements and initiated an opening night raffle to attract more people.
Next, I established a public relations team. I only wanted to hire people who believed, as I did, we're going to do something great. I hired 35 people, created groups, and appointed team leaders. We brainstormed PR strategies together such as a membership card.
With the help of team leaders, I guided our PR staff, monitored and coordinated the distribution of posters and invitations. I also oversaw the forming of our guest lists and helped negotiate special "birthday deals" with clients.
Opening night  Finally, opening night came. We expected 400 people to arrive, but more than 650 came. Our revenues totaled nearly $9,000, and we made a profit. I was incredibly proud of our team. Although I quickly realized I didn't enjoy working in the "nightlife scene", now that my initiative was running, my friends could continue without me.
For the rest of the season, the club was at full capacity of 1,100 people.
Epilogue  In retrospect, taking this risk was an invaluable experience that taught me much about launching a business. I learned that working in teams motivates me to excel and gain more confidence in my abilities to lead people. I realized that thoroughly planning ahead can reduce much of the risk but creativity, resourcefulness, and teamwork are crucial in solving problems on-the-go.
UCLA Anderson MBA Essay Example #4---Question: Describe your short-term and long-term career goals. How can the UCLA Anderson experience add value to your professional development? (500 words)
I am driven by challenges and the strategic thinking it takes to solve complex problems. In my role as a naval officer, facing challenges, real-time complications, and inefficient mechanisms, I was known for initiating solutions that would soon after be adopted by the entire fleet. For example, after noticing dozens of liters of the oil spill to the port every week, I devised an idea to resolve the mechanical problem, keeping the water clean and saving tens of thousands of dollars in purification costs. I identified and solved several similar issues during my service; all won approval from the head mechanical officer and were adopted by the rest of the fleet.
My passion is problem solving, and therefore I plan to join a management consulting firm following my MBA. The Anderson School of Management seems like a natural fit, providing the education I need and holding values similar to mine: First, I believe in teamwork and achieving success by collaborating with others. For example, I created a rotational program on the ship, placing soldiers in another platoon so they get to know their peers better and understand their tasks, which improved both atmosphere and efficiency significantly. In addition, I believe that success requires creativity: During a sensitive secret operation, a system failed, and while the experts from our base told us it was impossible to repair, I came up with a temporary fix to complete the mission undetected and safely return home.
To prepare for this step, I would pursue the consulting specialization at Anderson, which will allow me to hone my basic skills, such as decision-making and situation-analysis, and focus on my interests in changing organizations' effectiveness. One of UCLA alumni I spoke with recommended courses such as "Global Supply Chain Management" with Prof. Caro, where I will learn to integrate statistics, marketing and strategy, with an intuitive and creative perspective, as well as "Insight to Outcome" with Prof. Wurster, whose past experience as a senior managing director at The Boston Consulting Group brings valuable lessons to any aspiring consultant. In addition, the AMR consulting project will provide hands-on consulting experience. Also, he told me how instrumental the MCA will be as I practice case studies, prepare for interviews and navigate through networking events. I am especially excited about IPT, and the collaboration students demonstrate even while applying for the same jobs. I look forward to helping classmates, like I did when playing chess competitively, initiating training sessions with my teammates to prepare for tournaments.
After a few years, I strive to join one of the many growing startups in LA. I hunger for change and believe that joining a startup, after gaining experience in strategy through consulting, will fulfill that need and benefit a small startup. Anderson's focus on innovation, with programs such as the new "Anderson Venture Accelerator" and the summer accelerator course, and university-wide opportunities like the " UCLA Venture Capital Fund " will be great for me to make this transition, as they will allow me to explore startups in school or as an alumnus surrounded by creative ideas and supporters. In addition, exploring Anderson's alumni network made me realize how strong the connection is among graduates and how helpful it might be.
After visiting the Anderson campus last summer and talking to another alumnus, I realized how much the atmosphere and the club activities are what I need to help me explore more while in school. I want to take part in extracurricular clubs such as the Soccer Club, the Outdoor Adventure Club, and the C4C charity organization. I have always participated in sport, especially soccer, and looked for options to help the community by volunteering. For example, I organized annual food collections with my navy platoon, and I would like to utilize my skills in organizing activities for C4C to help Anderson win the Golden Briefcase.  I also have extensive experience teaching kids how to play and compete in chess, and since I noticed a chess club doesn't exist yet, I would want to start one and open it up both to business students and children in the community. I think that Anderson provides an optimal balance of academics, social atmosphere, and real-life experience, which is a great way to prepare me to achieve my goals while also enriching the social and professional circles around me.
I hope to bring my own unique contribution to the diversity of Anderson, while I gain new experiences and perspectives, surrounded by incredible peers and professors from different backgrounds.
UCLA Anderson MBA Essay Example #5---Question: Describe your short-term and long-term career goals. How can the UCLA Anderson experience add value to your professional development? (500 words)
My interest in wearables started four years ago. A passionate jogger, I found myself stuck at a performance plateau and thus purchased a Suunto running watch. The device's real-time feedback revealed that my pulse was extremely high while running. By incorporating exercises into my training regimen that lowered my heart rate, I was soon able to shave minutes from my result. I was hooked; moreover, I understood that wearable technology has the potential to impact the everyday life of millions.
My long-term goal is to establish an Internet of Things (IoT) company that specializes in creating wearables – from sports to health accessories. Towards this goal, following my MBA, I intend to work as a Product Manager at a leading company that specializes in the application side of IoT- such as Verily Life sciences or Fitbit.
I believe that my past experiences have prepared me to be a successful PM. In the Air Force, I drove innovation and led teams to implement new technologies, including a prototype that I invented.
When I heard that my unit intended to upgrade its communication equipment with new equipment, I decided to work on enhancing the equipment we had so it could support the new features required.  Not receiving support from the division at first, I decided to work in my free time, persuading a few of my soldiers to work with me after hours. We faced many challenges and worked for a month until we were able to create a working prototype, which we presented to the Squadron commander. The commander loved it and gave me the support I needed to continue the project and develop the final product which then was created for the rest of the equipment we had. Ultimately saving the unit thousands of dollars it planned to buy the new equipment.
I developed core components in the snapdragon chip, located at the heart of billions of mobile devices, and collaborated with engineers from multiple countries. Since my promotion to Core Leader, 18 months ahead of schedule, I have led teams of engineers, working on tight delivery deadlines for multinational projects.
My daily work on the snapdragon-for-wearables chip involves solving the IoT's most fundamental challenges: improving power efficiency and developing connectivity standards. The design work I do today won't be on the market for another two years; putting me in an ideal position to navigate the development of the most advanced devices since I know what would be the advantages and drawbacks of the devices which would be on the market in 2 years' time.
I believe that at this point of my career, an MBA from UCLA Anderson would be the next best step in order to achieve my short and long-term goals.
Anderson's core curriculum would help me deepen my theoretical knowledge in marketing, finance, and management.
Additionally, I am interested in the numerous elective courses that will help me take my skills to the next level. In Technology Management with Prof. xxxx, I will learn strategies to market and manage new products in the technology market. In People in Organizations with Prof. xxxx I will develop softer skills such as influencing people without authority – an important skill every product manager ultimately needs. I would also like to participate in the Knapp Venture Competition where I could refine my business ideas in wearable IoT tech while collaborating with my classmates.
Finally, to broaden my perspective on the industry, I plan to take a leadership role in the AnderTech Club, and to leverage my connections at Qualcomm (headquartered in San Diego) to bring experts to the school. Leveraging the 'Silicon Beach' location, I plan to create events focused on IoT: arranging a Speaker Series with industry experts, such as Kevin Ashton – who coined the phrase "the Internet of Things." This will enable my classmates and me to deepen our knowledge of this emergent and fast-growing field that will affect the way we work, connect and live in the future.
For all of these reasons, together with Easton certificate in Technology Leadership, I am confident that Anderson is the best program to support my future goals.
UCLA Anderson MBA Essay Example #6---Question: Describe how you would contribute to the UCLA Anderson community. (250 words maximum)
My parents are in a decades-long land dispute with our government and a real-estate company that may end with their eviction, along with hundreds of others, without compensation. Four years ago, I organized and led a campaign to try and change public opinion in our favor. This experience taught me that successful teamwork happens only when communication channels remain open and people feel free to express their ideas. I aspire to use these lessons to motivate my fellow classmates at UCLA Anderson.
I find that UCLA's emphasis on sharing success and driving change aligns perfectly with my career goals. I aspire to disrupt archaic industries by incorporating aspects from relevant, technologically innovative ones. At UCLA, I aim to combine what I've learned about communication and teamwork with my career goal to expand the entrepreneurial ecosystem on campus. As part of the Entrepreneur Association (EA), I plan to develop round-table discussions that encourage students to disrupt industries that are not commonly regarded by the average entrepreneur. Each session will focus on a different industry and "attack" its conventions. I will seek cooperation from faculty of courses like Market Assessment Principles to amplify session productivity with EA students. Using my background in process analysis and my experience with dynamic social work environments, I envision using these sessions to stimulate cross-industry cooperation and future initiatives.
I plan to bring my collaborative mindset and interpersonal skills with me to UCLA and use them to open minds and enhance teamwork and communication within Anderson's community.
UCLA Anderson MBA Essay Example #7---Question: Describe your short term and long term goals (150 words maximum)
In the last six years, I participated in energy-related investment projects that generated more than USD 21 million for my company. However, finding suitable investment targets has become increasingly difficult. Facing resource deterioration and policy change, energy-related companies often need solutions beyond capital to regain growth momentum. I have therefore decided to switch from being an investor, who makes assessments and focuses on short-term returns, to becoming a change agent, who offers solutions that can create far-reaching impact.
Eventually, I aspire to be a C-level executive of an influential Chinese energy company, accelerating the industry's search for new growth models. To better prepare, I want to first join the Greater China team of a consulting company like Deloitte Consulting, post-Anderson, to broaden my horizons and hone my problem-solving skills. In 3-5 years, I aim to join the internal strategy team of an energy company and work my way up.
UCLA Anderson MBA Essay Example #8---Question: Why is UCLA Anderson a good school for you? (150 words maximum)
Anderson courses like Tools and Analysis for Business Strategy can complement my finance background so I can offer cross-discipline solutions to my future consulting clients. I want to gain hands-on consulting experiences in the AMR program, and strive to join the Anderson Strategy Group. With a desire to initiate changes through methods like restructuring, I am excited to learn from practitioners like Prof. Wurster, an ex-BCG consultant who has extensive experience in restructuring program development. I can also see myself actively involved in the Energy Management Group, bringing executives from my network to activities like the Energy Innovation Conference and gaining insights that can help me get closer to my long-term goal: making a difference in the energy sector. In addition, the collaborative culture of Anderson attracts me; I was impressed when student ambassadors told me that even students competing for the same job will support each other.
UCLA Anderson MBA Essay Example #9---Question: Describe your short-term and long-term career goals. How can the UCLA Anderson experience add value to your professional development? (500 words)
"Down here, we run by the rules of mother nature", the owner said. I was sitting in the Ski Inn bar in Bombay Beach, a speck on the map of Southern California. His words struck a deep chord, and still come to mind often, particularly during a later semester in San Diego, expanding my knowledge of California's progressive energy policy. Sights like the astonishing Ivanpah Solar Electric Generating System in the Mojave Desert overwhelmed me. The more I see of man's potential to impact the environment, the more my responsibility to 'the rules of mother nature' grows. This is where I see my future.
In the short term, I hope to join the business development team of one of LA's innovative energy start-ups, such as Romero Power, with its ground-breaking battery storage technology, or the Strategy & Integrated Planning Department of SCE, led by Anderson alumnus Steven D. Powell. Long term, I envision launching my own green energy business in Israel; we are big in cleantech and innovation, but there is so much room to grow in sustainable energy performance.
I have gained some of the skills I will need through the practice of law. Advising technology and energy clients have taught me to deal with entrepreneurs and international investors. Gathering together law clerks from many courts to petition HR for additional benefits, I expanded on the leadership skills I developed in the IDF, commanding a squad of military paramedics. The incredible privilege of impacting the future at Israel's Supreme Court has honed my problem-solving, analytical, and teamwork skills.
My work has also crystalized my aspiration to create a more direct impact, lead projects, and make strategic decisions. This change in career direction is the only way forward for me. I know that to thrive as an entrepreneur in a highly competitive market I still need finance and management tools, enhanced leadership skills, and an extensive network of professionals to bounce ideas off and partner on my vision.
I believe UCLA Anderson is the best place for me to attain those skills. So many courses – Business and Environment is just one example – are tailored to my goals. I'd be thrilled to learn with Professor Magali Delmas; her research on corporate sustainability will be invaluable. I know Elad Azoulay ('16) was right when he told me that LA is "the place to be" in cleantech, with access to internships, industry leaders from both giants and start-ups, and the network I will need. In the Energy Management Group I can't wait to learn from and connect with like-minded classmates and visionaries in the industry. Further, I hope not only to benefit from Anderson but also to contribute, enriching the community I first visited in 2016 by taking on a leadership role in  [email protected]  and IDeA.
"The greatest threat to our planet is the belief that someone else will save it".(Robert Swan). An Anderson education will equip me to take on that threat, to "Drive Change" toward a better, cleaner, energy future.
UCLA Anderson MBA Essay Example #10---Question: What are you passionate about and why? (300 words)
SCUBA diving mesmerizes me. I am humbled by how quiet, yet teeming with life, it is underwater. I have always been passionate to hear the voices of those who cannot make themselves heard and speaking up for them.
This is the passion that led me to law school and then to the International Human Rights Clinic. Drafting a report to the UN recounting the horror stories that African refugees seeking asylum in my country have experienced on their long, grueling journey to the only democracy in the Middle East, I felt honored to help make their voices heard. Empowering minority and disadvantaged students to succeed in vaulting a huge hurdle – succeeding in their first year of college – I gave them the tools to make their own voices heard. One of the students I tutored is of Ethiopian ancestry, and the first in her family to attend university. Though she struggled at first, after long hours spent at the library together, she not only finished her first year, she graduated with honors.
Attending to each and every voice, not only the loudest or the clearest, is what guides me today while working at the Supreme Court. Every day I am reminded anew of the people who don't have the means to hire an attorney; it is my responsibility to make sure that each and every litigant is treated equally before the law.
My passion is also dictating a shift, to the next step in my future, preserving the planet we live on by promoting the use of cleaner, sustainable energy. During years of diving all across the globe, I have seen enormous reefs which were once magnificent turning grey and dissolving. I want to assemble the skills to stand up for the largest entity of all that cannot be heard – planet earth.
UCLA Anderson MBA Essay Example #11---Question: How have recent events influenced the impact you would like to make in your community, career, or both? (250 words maximum)
Seeing an increasing number of children in India engage in strenuous activities to earn a living instead of returning to school made me realize the extent of the irrecoverable impact the Covid-19 pandemic has on the underprivileged. Only in India, over 70 million people have been pushed into poverty. As someone who overcame poverty and domestic abuse to become the first in my family to graduate from college, witnessing multiple domestic violence cases, especially towards women and children, made me realize that education is the solution.
I decided that my long-term goal would be to lead a transformation to make education cheaper and more accessible. A recent increase in ed-tech companies has demonstrated that technology can be the key to providing universal access to education.
Prior to the pandemic, I joined CSR program to lead math and science classes and communication and time management workshops to enhance employability of girls from the toughest neighbourhoods of Mumbai. At the pandemic's beginning, I joined an NGO with a mission to create an equitable and inclusive environment for the differently-abled. I leveraged artificial intelligence to develop algorithms that enabled the real-time translation of English sentences to Indian sign language and spent the last two years perfecting these algorithms. As a result, I helped educate over 1000 students and employ over 150 students in the top tech companies.
I am looking forward to collaborating with  [email protected]  to create a sustainable ed-tech business and achieve my goal of increasing access to education in countries with limited resources.
How can you improve your UCLA Anderson MBA Essays?
Aringo's experts can help you present yourself best, will you get in, try our admissions chances calculator.
back Research Colleges & Universities
The Essays that can get you accepted to UCLA
How should you draft your essays while applying to ucla.
The chances of getting into UCLA are slim, difficult even. But this doesn't mean that you should lose hope. Sure, the application process is daunting, but you can get through it if you have the right state of mind. One of the most important tips that you should always have in mind is that UCLA loves to know you as an individual. They can only do this by going through your essays. Your essays are the deciding factor. Remember that this is a school envied by many, and probably with the same academic qualifications as you, if not better. So, to sift through the vast pool of applicants, the admissions board at UCLA requires outstanding essays that will simply blow them away, for lack of a better word. Check the essays that got me into UCLA.
Hi guys? Welcome back to my channel, my name is Sarah. Today's video is me reading the essays that got me accepted into UCLA, which is so exciting and I've worked hard. These essays, I'm just so excited to share them with everyone because I always talk about them because they're kind of funny, some are more serious, but you can tell the unique way that I told a story and I'm so excited to share that with you guys.
So let's get into it; the first question that I answered was," every person has a creative side, it can be expressed in many ways, problem-solving, original and innovative thinking, artistic, to name a few, describe how you express your creative side". Breathing and speeding, winning, chasing the exhausting battle to beat someone. I first experienced running in a strictly physical manner, one that always left me unsatisfied and my mouth a little nasty from post-race vomit. In high school cross-country grades 10 and 11, here I discovered that I am not competitive. To give context, as a little girl playing musical chairs I always gave up my chair because I thought it was the right thing to do; instead of cross-country, I decided to explore running creatively. Mile 5, crunched the leaf I just stepped on becomes a poetic metaphor of my fears.
I swore it was at least mile 22 aside from daily runs, marathon races demand creative thought, specifically my most recent Grand Rapids Marathon on October 21st, 2018, my blood went cold, my stomach turned into a slate of ice, I felt my tendons slowly fraying each step. My body swam through blood as my mind hallucinated a concoction of laughter and tears; I learned that marathon races creativity is the ability to bend reality and common perceptions was my body going through agonizing pain or was I just metamorphosing into a rare iron woman and this was my body's superhero transformation? I start with a question mark; I see each marathon race as a movie production where the director and I learned that to finish the race, I must direct my body to understand the long-term goal of finishing while directing my brain to diverge from common thought and reinvent a boring race perception. Yes, pain is inevitable but why not pretend I am transforming into a superhero?
Moving on to the next essay question, "what would you say is your greatest talent or skill, how have you developed and demonstrated that talent over time?" Writing is how I release my emotions like undulating tidal waves; I punched my unmounting fist into my pillow. I have no shame; my previous act is ironic- the pillow that offers me a place to sleep is the same pillow I punch in a fit of relentless anger. My relationship with writing is similar to my relationship with pillows. Pillows are a portal to sleep like writing is a portal to emotional release. My satisfaction derives from writing characters, locations, and relationships and to existence; molding them from the dust of the earth, I am God creating my items and ease and my stories, I direct each written war struggle and a battle which are projections of my own life, my emotional release. I have been a writer for The Odyssey-Grand Rapids for three years, each week I write a new article that explores new ideas I have researched or created myself.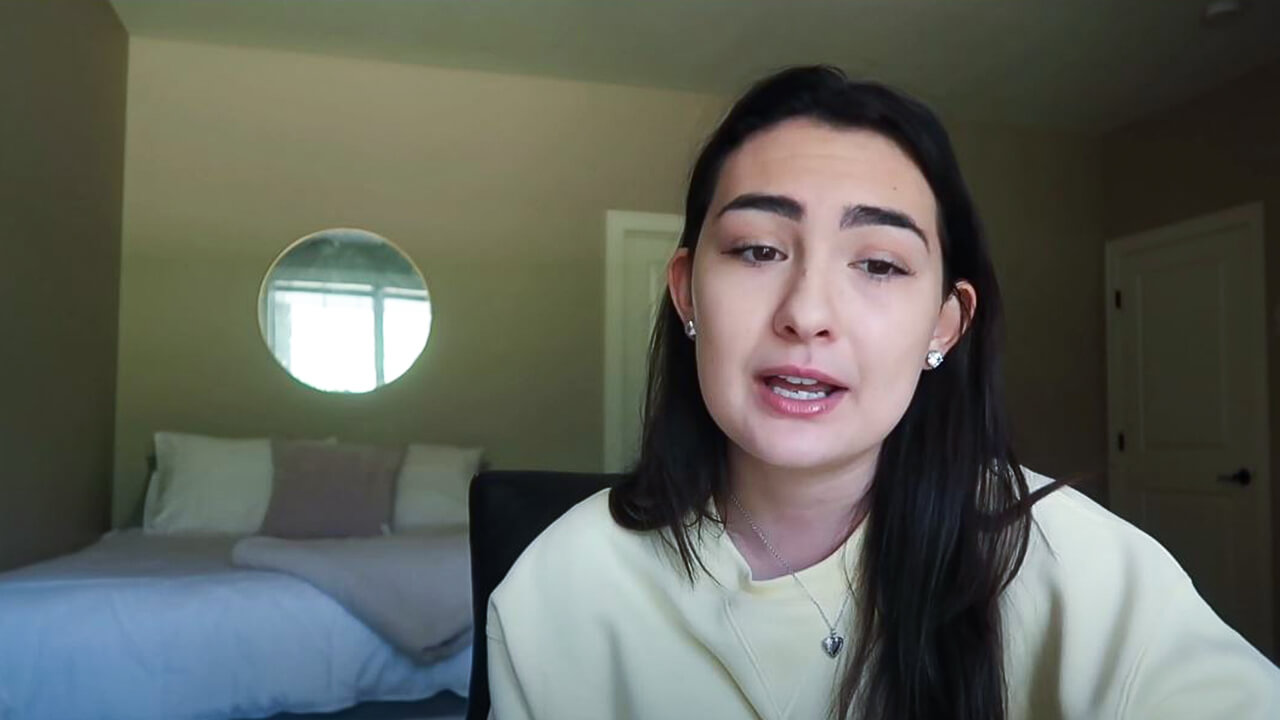 Many of my articles have been poems I have written or philosophical ideas I have explored in my school. I am the leader of the Writing Center or I edit younger students' papers, but often what is meant to be a 20-minute editing session, becomes an after-school meeting at Panera discussing deeper components of my students' essays and adding detailed step-by-step advice. I thought my greatest talent was writing, but I discovered that writing is only a component of my talent for directing.
When I coached my students, I showed them how to organize and consider the larger production of their work; additionally, I created the poetic Visual Arts Club of my school in tenth grade, where I continued teaching students how to write, and expanded my writing into a visual production. My club grew from eight students to a list of 90 students. Through my club, I created many videos that helped my school and community such as a promotional video for a teen homeless shelter in Grand Rapids and my school senior squad video, which I outlined, filmed, and directed after weeks of collaboration with my club members.
Moving on to the next essay, the prompt is, 'describe the most significant challenge you have faced and the steps you have taken to overcome this challenge. How has the challenge affected your academic achievement?' Here is…I have about 20 times in my life due to my single father's inability to pay rent. The most challenging move came after we were evicted from our apartment my freshman year of high school to a motel. In the motel, there were mold, bedbugs, blasting music played all night in a bar next door, which made it difficult to sleep, and the stink of weed. My new felt like a coffin as I lived in a small perimeter with my brother and father.
Additionally, I had to give up my passion for dancing as it became too expensive to afford. My time in the motel started with me counting down the days until I had a room with a door, using 20 hours of dance each week to cope until the class season was over, and I could not continue dancing. However, when I could not dance anymore, I did not let money stop me from pursuing my passion for dance and finding a new coping method; I picked up running because it's free and joined my cross-country team the same month after losing dance. I increased my mileage from 5k to 10k, and today I'm training for an ultra 50-mile marathon race.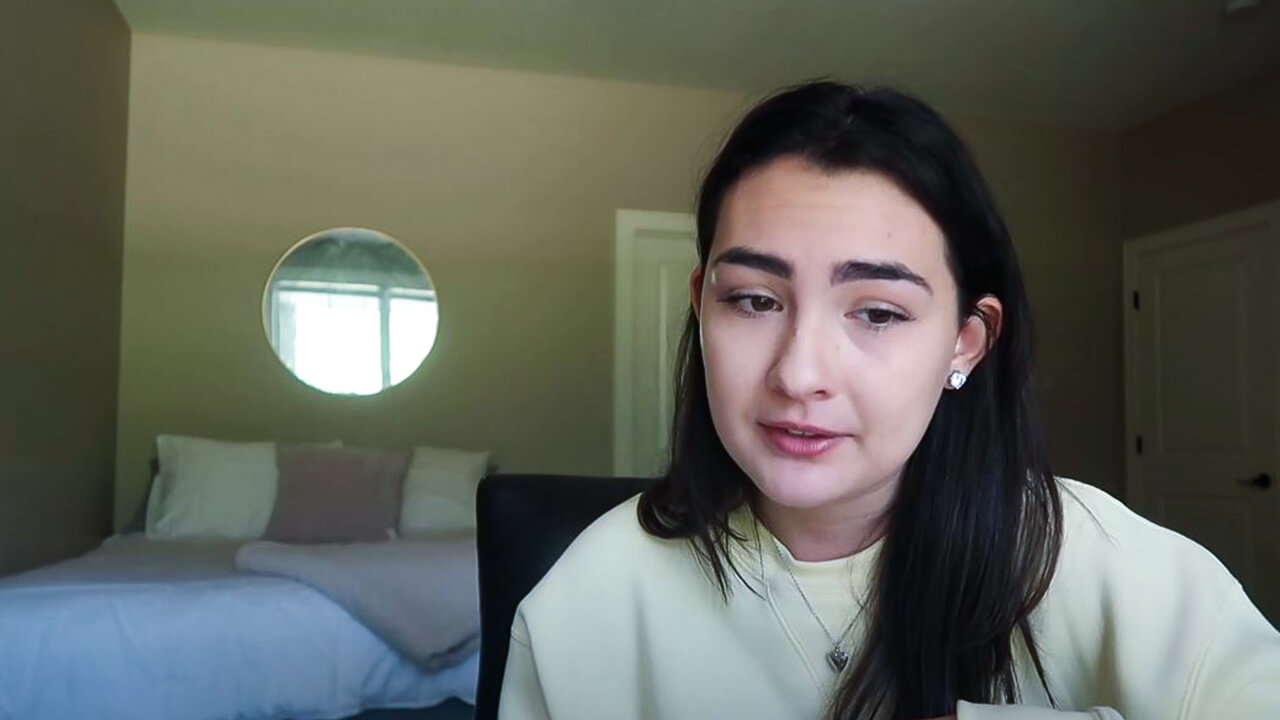 My first marathon was only one year after my first 5k race; the freedom of running showed me what I could accomplish despite my situational setbacks. However, dance was and is still a passion of mine and I decided to create my own business 'Beauty Ballet' to teach young children from low-income homes how to use dance to control their minds and body. Through the ability to control their mind through difficult times in their lives, I hoped that my students could learn the skills needed to pursue their passions in the future.
My living situation affected my academic achievement negatively with the stress of stabilizing my sanity and finding meaning in my studies, but in the end, my academic achievement transformed me into a creative entrepreneur. You got a saying like if it's something that happened to you, you just got to go for it, you just have to tell them what happened.
On to the next prompt, it is, 'think about an academic subject that inspires you; describe how you have furthered this interest inside or outside of the classroom.' Here is my answer: when I was six, I spent days playing with my brother. We combined our resources; Barbie's with Legos, transformers with stuffed animals to create one big universal battle between the toys. The plotlines were often so large and complicated that multiple days were needed to exhaust a story, but many times the stories ended early because I could not agree with my brother on allowing villains to win. What can I say? I was obsessed with happy conclusions, always advocating for the life of a stuffed animal, always advocating for the value of a stuffed animal's life.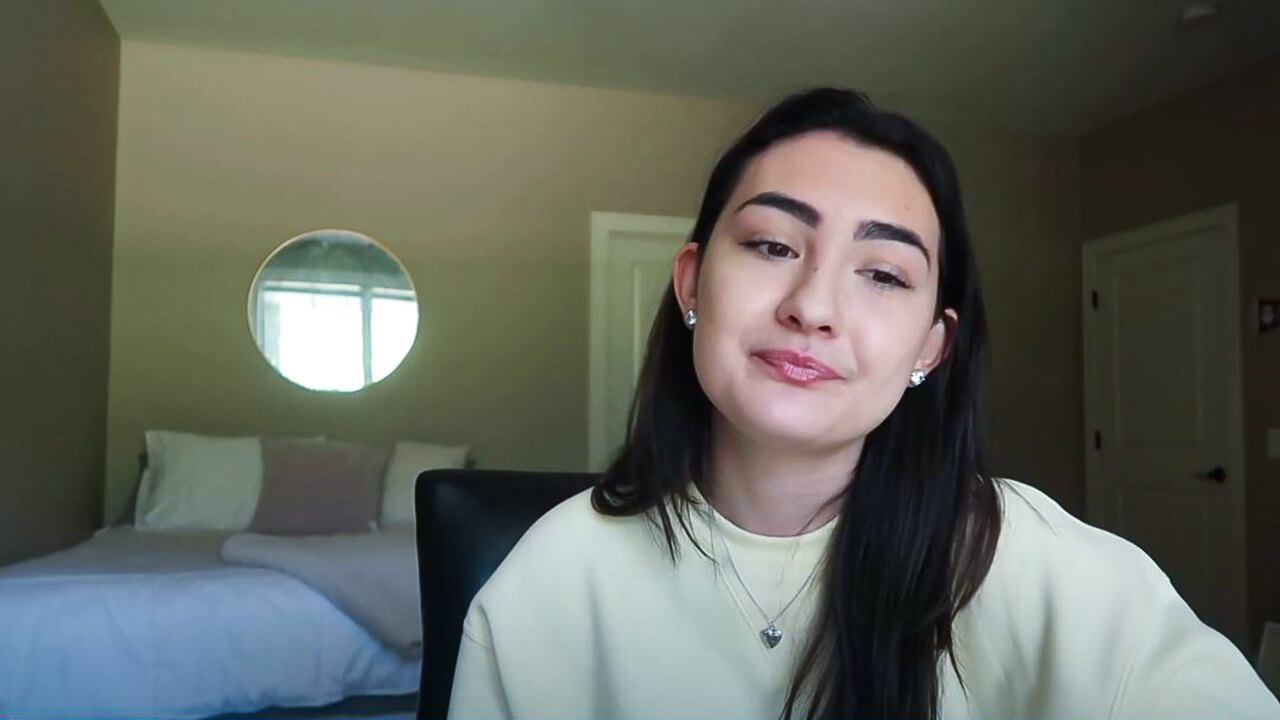 The combination of Cinematic Arts and business inspires me. In 11th grade, I interned at Urban You, a beauty bar business where I learned marketing, business operations, and blogging. My internship lasted one year and included participating in meetings, welcoming guests, managing marketing, making decisions on what summer sales would offer during the fourth of July, however, my greatest accomplishment in furthering my interest in business and creating my own business was PJ ballet. However, my greatest accomplishment in furthering my interest in business was creating my own business; I created my business to help low-income minorities have the opportunity to learn global styles of dance while they focus on ballet. Ballet is a passion of mine because it is an expression of the movie that is inside of us. I created my business to offer the opportunity I wish I could have had in an affordable dance class in Grand Rapids. Building PJ ballet included door-to-door marketing, and creating a website brand name and logo, taking online summer classes, entrepreneurship, and philosophy, and getting a job to pay for business startup costs.
My dream is to study business with a global emphasis and to become a director. I want to own my film studios like Paramount Pictures or Universal Studios with a focus on extending American movies to share global stories and perspectives. Today I still advocate for lives but ones that are not stuffed; I still have the same storytelling mind but it has evolved to understand that villains are inevitable; it is my job as a future movie director to write stories our world can look up to. I can't believe I read all that, I have no idea how long that took me but yes, these were my essays.
UCLA did send me an email requesting that I write two more 550-word essays and I ended up submitting an altered version of my Common App essay and then an extra essay with more details about my situation that I talked about in my significant challenge essay.
Thank you so much for watching this YouTube video, if it was helpful, then let me know if you want me to go into detail about how I organized my UCLA essay. So have a great day, and thanks for watching.