How to Write an Essay About Love: Tips and Topic Ideas
If you've ever found yourself in a new romantic relationship, you probably know that there are three tiny words that can make or break it all: "I love you."
Those three little words can wreak havoc on anyone.
Should you say, "I love you"? What if the person doesn't love you back? What do you do if someone says "I love you"? Do you have to say the same? What if you're in the friend zone and you want to tell the other person? Should you?
Will those simple words create a lifelong love affair, or will they ruin the friendship forever?
So many agonizing questions. So many emotions.
Thankfully, you don't have to deal with any of that right now. Your only task is to write about love, not actually worry about the messy process of being in love.
Though writing about love can be just as messy (and sometimes just as painful) as being in love, I'm here to ease the pain by providing a few tips on how to write an essay about love.
I've also included topic ideas to get you started with an awesome essay (which will hopefully ensure you don't end up broken-hearted when you get your essay back).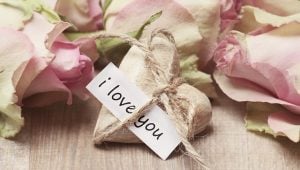 Tips for Writing an Essay About Love
If you're writing an essay about love, it can be easy to just write gushing, flowery prose about someone you love, but these types of papers can turn into a long, rambling, cheesy mess.
To avoid this pitfall, follow the two important tips below.
Don't be too sappy or too bitter
If you're in love, everything can seem dreamy. It can feel like walking on air, like floating with the clouds, as sweet as strawberry cotton candy.
If you've just fallen out of love (or if someone has just fallen out of love with you ), it can be quite the opposite. It's more like wallowing in a muddy pit of self-pity, like you're enveloped in despair, like you'll never climb out of the abyss that is your broken heart.
Yeah. It can be pretty melodramatic.
But you'll sound more than a little sappy or bitter if you write about love in this way.
So how can you write about love if you don't write about every gut-wrenching feeling you've ever had? Try looking at things a little more objectively .
No matter how awesome your new love is, no one is perfect. Include, or even focus on, something a little less sappy and a little less positive, like how your love's habit of always checking Instagram at lunch drives you insane.
Writing about these characteristics makes your love a little more human and your relationship a little more realistic.
If you absolutely can't write about your love (or former love) without spilling out every emotion, you might consider another angle for your essay about love.
Write about something other than romantic love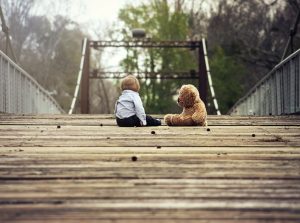 If your assignment states that you absolutely must write about romantic love, well then you must. But if your assignment guidelines are a little more open, then consider writing about another type of love.
Think back to when you were a child and how much you loved your teddy bear, truck, or blanket. Think about how you loved a superhero so much that you actually wanted to become that superhero.
Did your favorite toy help you through some tough childhood days? Did your superhero teach you something or even help shape you as an adult?
Consider the love you have for your parents, grandparents, siblings, or friends. Sure, sometimes these relationships can be love-hate relationships, but they certainly impact you and shape your views on the world.
And of course, what about the love you have for your pets? Pets are often considered family members (and, let's face it, are sometimes even more lovable than actual family members).
The point here is that the topic of love is wide-reaching, so look for unique ways to approach the subject.
Stuck? Can't think of anything original? Keep reading for a few topic ideas organized by essay type.
Click To Tweet
Topic Ideas for an Essay About Love
This list includes three different essay types and topic ideas for each type of essay. Keep in mind that many of these topics can work for a number of different types of papers, so feel free to rework the ideas to fit your assignment.
If you're in need of even more inspiration, I've also linked to a few example papers.
Argumentative/persuasive essay topic ideas
When writing an argumentative essay or persuasive essay , your goal is to convince your audience . You might convince them through use of personal examples or use evidence from sources (depending on assignment requirements).
Here are a few topics to consider:
Is love a real emotion or merely a chemical reaction?
Are people happier when they're in love?
Is being in love worth the trials and tribulations that come with it?
Can arranged marriages ultimately become love marriages?
Do teen romances affect future romantic relationships?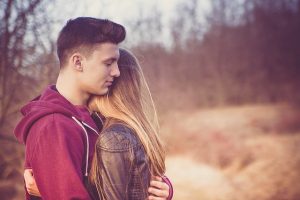 Descriptive essay topic ideas
Descriptive essays, of course, describe something or someone. Descriptive essays usually don't focus on visuals alone, though. They include additional senses, and if you're describing a person , you'll likely describe personality and character traits.
Read How to Write a Descriptive Essay That Is Expressive and What Is Descriptive Writing, and How Can It Improve Your Essay? to learn more about writing a great descriptive essay.
Here are few options for things you could describe:
The love of your life: Move beyond physical description. Consider describing traits like her generosity, her kindness, or her quirky sense of humor.
What it feels like to be in love.
Your ideal love: Does your ideal love meet a specific physical description? Should your ideal love have specific personality characteristics? Are there traits that he or she should definitely not possess?
Your first love : Here, you might consider writing about how much you loved a toy as a child, the time you were in love with a celebrity, or your actual first crush or relationship.
How you viewed love as a child: You might consider how media influenced your views or how your parents' relationship affected your views or your own relationships.
Literary analysis essay topic ideas
When you write a literary analysis , you need to do more than write about the plot . You need to take apart the literature and analyze it, bit by bit, to see what it all means.
In need of a quick refresher on writing an effective literary analysis? Check out How to Write a Literary Analysis That Works and 15 Literary Terms You Need to Know to Write Better Essays .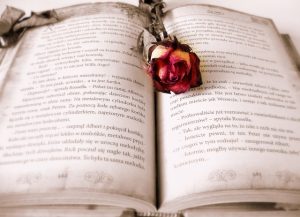 Here are a few topic ideas:
Explain various types of love portrayed in Romeo and Juliet.
Compare and contrast how different characters experience love. (See the example essay Women's Experiences of Love in Tess of the D'Urbervilles and Wuthering Heights to see how one writer tackles the topic.)
Analyze the Romantic Era and love poetry .
Examine both love and jealousy in Othello.
Analyze love in dystopian literature .
Bonus tip: If you're writing a compare and contrast essay , you might compare your love to someone in literature or compare your relationship to a famous literary couple.
An Everlasting Love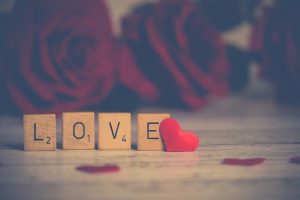 I'm sure there are at least of few of you who haven't exactly fallen in love with writing essays and don't love spending hours crafting the perfect phrase .
If you don't, that's quite all right.
Check out 5 Hacks to Make Writing an Essay Way More Fun . Hopefully, these tips will help get you through essay writing, so you can at least love the grade you get on your assignment.
Finished your essay but still aren't in love with the finished product? Send your paper to the editors at Kibin . We love words, writing, and most of all, helping students craft the best essays possible.
Psst... 98% of Kibin users report better grades! Get inspiration from over 500,000 example essays .

About the Author
Susan M. Inez is a professor of English and writing goddess based out of the Northeast. In addition to a BA in English Education, an MA in Composition, and an MS in Education, Susan has 20 years of experience teaching courses on composition, writing in the professions, literature, and more. She also served as co-director of a campus writing center for 2 years.
AI Content Shield
AI KW Research
AI Assistant
SEO Optimizer
AI KW Clustering
SEO Rocket Program
Help Center
1-1 INK Demo
Content Resources
Join Discord
Facebook Group
Press Center
Affiliate partners
Start Writing a Great Essay About Love
Table of contents.
Love is one of the many topics that people write essays on. If you're wondering how to start an essay about love , you have landed in the right place!
Love is a complicated but exciting topic with infinite possibilities. Love is a powerful feeling that may be felt in many different ways, whether it is between family, friends, or lovers.
Moreover, love is the most complicated yet beautiful social interaction that we experience. There is no right or wrong way to write a love essay. Each person will express love in different ways, with the same outcome.
Let's explore the various aspects of love and what it means to people.
What Is Love?
Love is a collection of feelings, actions, and beliefs with intense feelings of attachment. For example, someone could say they love their freedom, pet, or new home. The concept of love can vary vastly and occurs to each person differently.
Love can have many different feelings, sentiments, and emotions. For some people, love is an emotional attachment rather than just a physical interest in another person.
We might say that a person's love for another person is more of a feeling. Therefore, having sentiments for someone that goes beyond simply liking them is the essential meaning of love.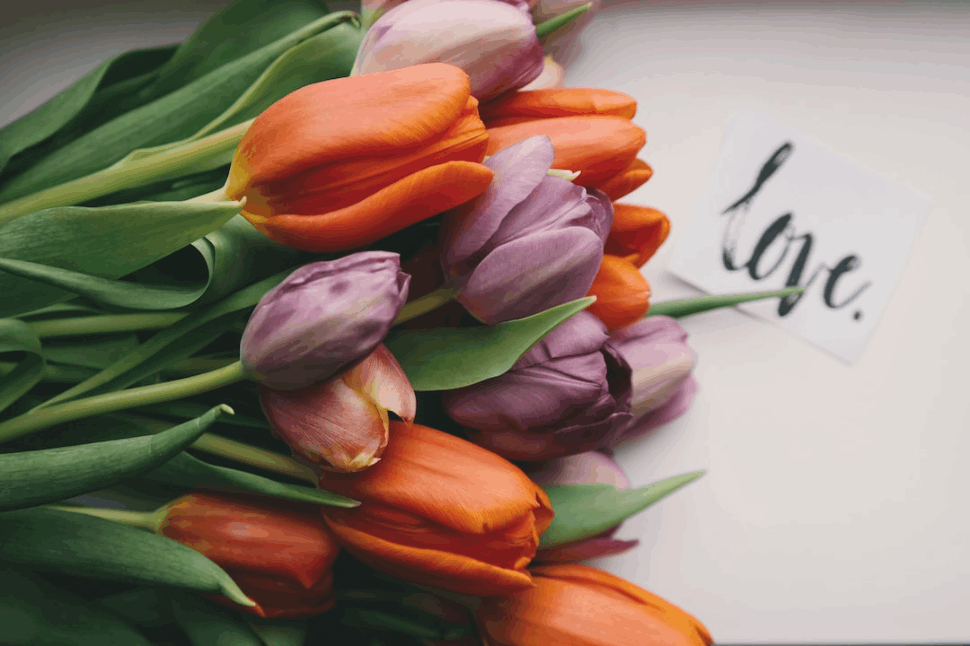 How to Start an Essay About Love
Although love is a human aspect of life, it is still one of the most difficult things to express in words. However, there are many ways for people to express their emotions, thoughts, and experiences of love.
If you're writing an essay on love, it can be easy to write breezy, flowery prose about someone you love. But these types of papers can turn into a long and confusing mess.
Here are two important pointers on how to start an essay about love without falling into this trap.
Don't Be Too Sappy or Too Bitter
Many students are either too sappy or bitter when writing their first essay about love. It is important to be passionate and unapologetically in love with your subject. But try to balance those feelings with a little bit of a realistic tone. Try to be thoughtful yet practical about how you show this love for your subject.
No matter how amazing your love seems to you, know that no one is perfect. So, emphasize something a little less sentimental or less uplifting. Writing about the natural characteristics of your love will make it look more human, and your relationship feels more realistic.
Write About Something Other Than Romantic Love
If you cannot write about your love without expressing every emotion, consider another viewpoint for your essay on love.
If writing about romantic love is required as part of your assignment, then you must do so. But if your assignment's restrictions are a little more flexible, consider writing about a different kind of love.
Recall how much your loved your teddy bear, LED sneakers, or Mickey Mouse blanket. Think about how much you admired a superhero and that you actually desired to be that superhero.
Think about how much you cherish your friends, siblings, parents, or grandparents. Even if these relationships have love-hate dynamics, they impact you and help shape your views on the world.
Love is a complicated emotion, with both a hard and soft side. To start an essay convincingly , you need to define the feeling, explaining its similarities to other emotions and its differences.
You also need to define what love is, in your opinion, before tackling the question of why love exists. Find a clear answer to that and run with it! Make sure your thesis is clear, and don't forget to end on a strong note.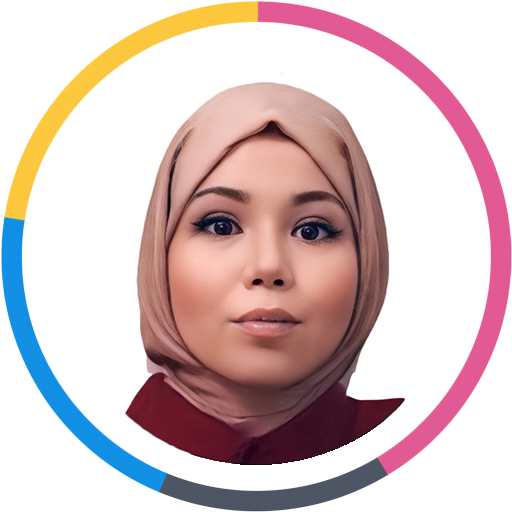 Abir Ghenaiet
Abir is a data analyst and researcher. Among her interests are artificial intelligence, machine learning, and natural language processing. As a humanitarian and educator, she actively supports women in tech and promotes diversity.
Explore All Essay Intro Generator Articles
The different ways to start a comparative essay.
Some writers intend to compare two specific things or ideas through their articles. They write these essays to compare and…
Know The Best Way to Start an Expository Essay
Are you into writing essays that tackle a still-unknown fact? Do you know how to write an expository essay? Before…
Writing an Opinion Essay? Read This First!
Students are required to express their opinions on a topic in an opinion essay. Pertinent illustrations and explanations support their…
Identifying the Best Transitions to Start an Essay
A typical academic assignment is the essay, which must meet certain requirements in order to be written properly. Even students…
How to Write Introductions for Synthesis Essays
One of the most exciting assignments you could have is writing a synthesis essay. For a college or university student,…
How to Write Introductions for Music Essays
Music is food for the soul, or so they say. A music essay analyzes or describes a piece of music,…
250-500 Word Example Essays About Love and Romance
Feb 20, 2023
Got an Essay assignment about Love and Romance? Let us help you out with these inspiring Examples!
Authors, poets, and painters have all pondered the nature of Love over the ages. It's a feeling with many facets that defies easy description. With the proper support, writing an essay on Love may be a rewarding experience despite its inherent difficulty. If you need help getting started or searching for motivation, here is the place to be! We are excited to introduce Jenni.ai , an artificial intelligence (AI) writing tool that will drastically reduce your time composing essays.
Jenni.ai is a cutting-edge program that will make writing essays a breeze for any student. Jenni.ai is here for you whether you need help getting started on your essay or want to hone your writing abilities. With the platform's cutting-edge AI tools, you may get help writing an essay on any topic, including romance. You may improve the clarity, style, and precision of your essay writing with the aid of Jenni.ai's extensive database of information.
Use the resources provided by Jenni.ai to produce essays that stand out from the crowd—writing an argumentative, persuasive, or reflective essay? Jenni.ai has you covered. The platform employs AI-based algorithms to provide comprehensive assistance, from initial concept generation through final edits and polishing. Because of this, essays written using Jenni.ai are orderly, structured, and simple to read.
Jenni.ai is not only a vital tool, but it is also simple to use and understand. Jenni.ai does not require any writing skills to get started. The website gives step-by-step instructions to traverse the essay writing process quickly. Jenni.ai is the ideal tool for students, teachers, and professional writers alike.
1. The Evolution of Love: A Study of the Changing Nature of Romance throughout History
Introduction.
Love is one of humanity's most complicated and mysterious emotions. People have strived to comprehend and define Love throughout history, resulting in many works of literature, art, and music dedicated to the subject. Despite its universal appeal, the nature of Love has evolved significantly throughout time, reflecting evolving cultural, social, and economic situations. In this essay, we will look at the evolution of Love, from ancient times to the present.
Ancient Love
A. Greek and Roman Love
Love was viewed as a complex and varied feeling in ancient Greece and Rome, comprising characteristics of desire, friendship, and awe. Love was frequently represented as a tremendous force in ancient civilizations, capable of both propelling individuals to high heights of success and bringing them down into the depths of sorrow. This was especially true of romantic Love, which was glorified in epic poems like the Iliad and Odyssey, as well as works of art and literature depicting the hardships and sufferings of star-crossed lovers.
B. Medieval Love
A chivalric code known as courtly Love emerged in medieval Europe. Its core tenants were the importance of Love, honour, and devotion. During this time, romantic Love was typically portrayed as an unrequited emotion, with the lover pining for the affections of a faraway and unreachable beloved. Medieval poets and troubadours mirrored this romanticised picture of Love in their works by singing and writing about the highs and lows of passionate Love.
Modern Love
A. The Renaissance
The idealized picture of Love that had ruled for centuries was called into question by artists and intellectuals during the Renaissance, marking a turning point in the development of romantic relationships. During this time, romantic Love was portrayed as more tactile and visceral. Shakespeare, for instance, reflected the shifting beliefs of his day by exploring the nuanced and often tragic nature of Love in his works.
B. The Enlightenment
The concepts of reason and individuality began to gain root during the Enlightenment, and with that came a shift in how people saw Love. Political marriages and alliances were often formed based on Love, which was now considered a more sensible and practical feeling. Thinkers from the Enlightenment period, including Voltaire and Jean-Jacques Rousseau, shared this perspective on Love as a tool for bettering society and the individual.
C. The Modern Era
Today, the word "love" is most often used to describe a feeling one has when they are in a committed relationship or when one has achieved their own goals. Love has become a consumable good thanks to the spread of consumerism and the worship of the individual. The media and arts reflect this conception of Love by depicting it as a means to one's fulfillment and contentment.
The changing cultural, social, and economic conditions of each historical epoch are reflected in the history of Love. The essence of Love has changed dramatically throughout the years, from its idealised image in ancient Greece and Rome to its depiction as a spiritual tie in mediaeval Europe to its current identification with romantic relationships and personal fulfilment. Despite these changes, Love remains a strong and enduring force in human existence, inspiring numerous works of art, literature, and music and affecting how we live and interact with one another.
2. The Power of Love: Examining the Impact of Love on Our Lives and Relationships
Love is a strong feeling that may dramatically alter our life and the bonds we form with others. love, whether romantic, familial, or platonic, can unite us and improve our lives in countless ways., the benefits of love.
A. Improved Physical Health
Love has been demonstrated to improve physical health by decreasing stress, lowering blood pressure, and increasing immunity. The hormone oxytocin, which is released in response to social bonding and has been demonstrated to reduce physiological responses to stress, is thought to be at play here.
B. Enhanced Mental Health
In addition to its physical benefits, Love has been shown to have a beneficial effect on our mental health, lowering stress and anxiety levels and boosting our general sense of happiness. The protective powers of Love against the negative consequences of stress and other difficulties in life are well accepted.
C. Strengthened Relationships
A stronger tie may be formed between two people via the power of Love. Relationships of all kinds, whether romantic, familial, or platonic, may benefit from the strengthening effects of Love by increasing their levels of closeness, trust, and mutual understanding.
The Challenges of Love
A. Love can be painful
Sometimes Love hurts, as when a relationship ends or when we can't find the one we're looking for. One of life's most trying events is losing someone we care about, which may leave us feeling isolated, discouraged, and empty.
The Power of Love to Overcome Challenges
Despite these difficulties, Love may help us overcome them and grow closer to one another. The strength of Love is that it may help us learn and grow, both as people and as a community, via its many forms, such as forgiveness, compromise, and the willingness to persevere through adversity.
Finally, Love is a strong and transformational force that may profoundly influence our lives and relationships. Love may provide us joy, comfort, and a feeling of purpose, whether between friends, family, or romantic partners. Despite its numerous advantages, Love may also bring with it difficulties such as heartbreak and strife. Nonetheless, never underestimate the power of Love.
It has the potential to draw people together and form deep, long-lasting bonds. Love has the power to make the world a better place, whether through acts of kindness, selflessness, or simply being there for one another. So, let us embrace Love in all of its manifestations and harness its potential to improve our lives and the lives of those around us.
3. The Science of Love: Understanding the Biology and Psychology Behind Love and Attraction
For millennia, people have been drawn and intrigued by the intricate and intriguing feeling of Love. Despite its enormous global significance, the science of Love is now being thoroughly investigated. This paper will investigate the biology and psychology of Love and attraction, delving into the different elements that impact these powerful emotions and how they form our relationships.
The Biology of Love
A. Hormone Function
Love is a biological process controlled by chemicals such as dopamine, serotonin, and oxytocin. These hormones influence our sensations of attraction, enthusiasm, and enjoyment and boost sentiments of trust and closeness.
B. The Influence of Genetics
Genetics also has an impact on Love and attraction, with some personality qualities and physical characteristics that are considered to be appealing to potential spouses being handed down from generation to generation. This suggests that particular preferences for specific sorts of people are hardwired into our genetics, influencing our romantic and sexual attraction patterns.
The Psychology of Love
A. The Role of Attachment Styles
Our attachment types, which we acquire from our early connections with our caretakers, also affect our Love. These attachment types can significantly influence our later relationships, influencing how we build and keep deep attachments with others.
B. The Impact of Social Norms and Values
Cultural Values
Social conventions and cultural ideas also impact Love and attraction, with societal expectations and values impacting our romantic and sexual impulses. These social conventions and cultural ideas influence everything from who we are attracted to and how we approach and pursue relationships.
The Meeting of Biology and
Love Psychology
The biology and psychology of Love are inextricably linked and interdependent, with one having a complicated and subtle impact on the other. This suggests that, while biology influences our sentiments of attraction and Love, our psychological experiences and beliefs may equally shape these emotions.
To summarise, love science is a complicated and intriguing discipline that encompasses the biology and psychology of this strong and transformational emotion. By investigating the elements that impact Love and attraction, we may gain a deeper understanding of the systems that underpin these feelings and how they shape our lives and relationships. The study of Love is a vital and beneficial effort, whether we seek Love, attempt to preserve Love, or wonder about the science underlying this feeling.
4. The Fine Line Between Love and Obsession: Exploring the Dark Side of Love
Love is a powerful and transformative emotion that can bring immense joy and fulfilment to our lives. But Love can also turn dark and dangerous when it crosses the line into obsession. This essay will examine the fine line between Love and obsession, exploring how Love can become unhealthy and dangerous.
The Characteristics of Obsessive Love
A. Unhealthy Attachment
Obsessive Love is characterized by an unhealthy attachment to another person, with the obsessed person becoming overly dependent on their partner for emotional fulfilment. This can lead to feelings of possessiveness and jealousy, as well as a need for constant attention and validation.
B. Control and Manipulation
Obsessive Love can also involve control and manipulation, with the obsessed person trying to control every aspect of their partner's life and behaviour. This can range from minor acts of manipulation, such as trying to dictate what their partner wears or who they spend time with, to more serious forms of control, such as physical abuse or stalking.
The Dark Side of Love
A. Stalking and Harassment
The dark side of Love can take many forms, with stalking and harassment being among the most extreme and dangerous forms of obsessive behaviour. Stalking and harassment can have serious and long-lasting consequences for the victim, causing fear, stress, and trauma that can impact their mental and physical well-being.
B. Domestic Violence
Domestic violence is another form of the dark side of Love, with physical, sexual, and psychological abuse being used as a means of control and domination. Domestic violence can have devastating consequences for the victim, often leading to serious injury or even death.
The Roots of Obsessive Love
A. Psychological Issues
Obsessive Love can have its roots in psychological issues, including depression, anxiety, and borderline personality disorder. These conditions can lead to feelings of insecurity and low self-esteem, making it difficult for individuals to form healthy relationships.
B. Cultural and Social Factors
Cultural and social factors can also play a role in the development of obsessive Love, with certain societal beliefs and norms promoting possessiveness and control in relationships. This can include gender roles, expectations, and cultural beliefs about Love and relationships.
In conclusion, the fine line between Love and obsession is delicate and dangerous, with Love crossing over into unhealthy and dangerous territory when it becomes obsessive. By understanding the characteristics of obsessive Love and how it can take dark and dangerous forms, we can better protect ourselves and our loved ones from the negative consequences of this powerful emotion.
5. The Concept of Unconditional Love: An Analysis of the Ideal of Selfless Love
All kinds of different things count as Love since it's such a complicated and diverse feeling. Unconditional Love is frequently depicted as altruistic, all-encompassing, and unshakable, making it one of the most romanticized types. In this essay, I'd discuss the idea of unconditional Love, defining it and contrasting it with other types of affection.
An Explanation of Selfless Love
A. Selfless Love
The term "unconditional love" is commonly used to describe a type of Love that puts the other person's needs before its own. In this kind of Love, one person cares for another without any thought of return or compensation.
B. Love that encompasses everything
Many people use the term "all-encompassing" to express how unconditional Love embraces a person regardless of who they are or what they've done in their lives. A love like this doesn't depend on the other person changing or improving in any way; rather, it's an unconditional embrace of the person as they are.
The Ideal of Unconditional Love
A. Love Without Conditions
Unconditional Love is a romantic ideal in which the lover places no restrictions on the object of his affection. Since it involves so much giving of oneself, this kind of Love is typically held up as the pinnacle of romantic relationships.
B. Putting the Feeling into Action
However, since we are all flawed human beings, practising unconditional Love can be challenging in daily life. Although this may be the case, the ideal of unconditional Love is still significant since it motivates us to improve our Love and compassion towards others.
The Advantages of Unconditional Love
A. Stronger Connections
Unconditional Love has the potential to improve our connections with others, leading to deeper and more meaningful bonds. This kind of Love creates a non-judgmental and welcoming attitude towards people, which can assist to lessen conflict and improve understanding.
B. More Joy and Satisfaction
As a result of the more profound relationships it fosters, unconditional Love may also increase a person's sense of well-being and contentment. Finding Love like this may give our life new meaning and make us feel whole.
In conclusion, many of us hold unconditional Love as a relationship goal. Even if it's not always possible, the ideal of unconditional Love is worthwhile since it motivates us to increase our Love and compassion. The concept of unconditional Love may lead us to a more meaningful and happy lifestyle, whether our goal is to better our relationships or to find more pleasure and contentment in general.
6. The Importance of Communication in Love Relationships: A Study of the Role of Communication in Maintaining Love
Love relationships, like all others, benefit greatly from open lines of communication between partners. Connecting with one another on a regular basis, whether it's to chat about the day, express emotions, or problem-solve, is crucial to keeping the Love alive between you. This essay will discuss the significance of communication in romantic relationships, specifically how it helps couples stay together and grow closer over time.
Advantages of good communication
Increased Compatibility and Mutual Understanding
Love partnerships benefit significantly from open lines of communication that facilitate mutual understanding and closeness. Sharing our innermost ideas, emotions, and experiences with our partners via direct and honest communication strengthens our bonds with them.
Reduced Conflict
As we can better address difficulties and find positive solutions to differences when communicating effectively, we experience less conflict in our relationships. Relationships may be stronger and more loving by talking through differences and finding common ground.
The Difficulties in Expressing Your Feelings in a Romantic Relationship
A. Confusing Messages and Confused Intents
Good communication can sometimes be difficult, especially in romantic partnerships, despite its many advantages. Conflict, anger and a lack of trust may all result from poor communication and misunderstandings in relationships.
B. Vulnerability and Emotional Safety
Likewise, it takes courage and trust to open up and talk about your feelings with the person you love. It may be nerve-wracking to communicate our innermost thoughts and feelings with a partner because of the risk of being judged harshly or rejected.
The Importance of Active Listening
What is Active Listening?
Maintaining positive connections with others requires not just good talkers but also good listeners. Paying close attention to the other person as they speak and making an effort to get their viewpoint and requirements is an essential component of active listening.
The Benefits of Active Listening
The ability to listen attentively and process information can have a significant influence on interpersonal bonds. You may show your spouse how much you value their opinion and the commitment you have to the relationship by listening attentively to what they have to say.
Finally, it's important to note that communication is a cornerstone of successful, loving partnerships. Communication is crucial for developing and maintaining healthy relationships, whether it is via problem-solving, venting, or just listening. Your relationship may grow stronger and become more rewarding and loving if you put an emphasis on communicating well with one another.
Final Words
Love is a complicated and varied theme that has inspired numerous works of art, literature, and music. Whether it is the science of Love, the power of Love, or the development of Love, there is a great deal to learn and comprehend about this universal feeling.
Students now have access to a potent tool that may assist them in writing essays about Love with ease and assurance thanks to Jenni.ai. From giving ideas and recommendations to leading you through the writing process, Jenni.ai is the ideal option for anyone who wants to write about Love and relationships. Why then wait? Sign up for a free trial of Jenni.ai today and explore its numerous writing perks!
Start writing for free
Try Jenni for free today
Create your first piece of content with Jenni today and never look back
Copyright © 2022 Jenni, Inc.
All rights reserved.
Influencer program
Terms of Service
Privacy Policy
Find out if your paper is original. Our plagiarism detection tool will check...
Wonder how much time you need to deliver your speech or presentation?
Don't know how to format the bibliography page in your paper?
Use this converter to calculate how many pages a certain number...
Want to know how well you've performed this semester?
Create a strong thesis statement with our online tool to clearly express...
Best Ideas on How to Write an Essay about Love
Love is a universal feeling or emotion and every human on this earth loves someone. It is not necessary that love exists only between opposite sexes, but love is there between humankind, between brothers, between sisters, between brothers and sisters, between parents and children, between husband and wife, between neighbors, between nations, between all relations and love also exists between humans and other living beings such as animals. Therefore, nobody can deny the existence of love in this world.
Pro tip What literature to choose to write a short essay about love? If your tutor demands facts, it is better to learn medical explanations of love, read real stories, and find psychological support in related reputable articles. Do not forget to format the citation according to the required citation style. Sometimes you need to describe the love you have for someone in words. At that time, you are in need of appropriate style and words through which you can deliver your feelings of love in the form of an essay on love. The question that comes to your mind at that time is how to write an essay about love?
How to Start an Essay about Love?
"Love" is too wide a notion to discuss. So when writing this essay, focus on some detailed points that are essential for you as an essay writer :
What do you feel about love?
What is love for you?
Does love exist at all?
Have you ever loved anyone?
What is the difference between love and other feelings?
What is your favorite love story?
Try a quicker way
Top 25 Love Essay Topics to Consider
Do people experience love at first sight or is it just sexual chemistry?
Does love vanish after people experience menopause followed by low libido?
Is it possible to save friendship between boys if one of them is in love with the other?
Is it better to prevent students from reading English romantic books to save them from disappointments in routine relations?
Is love an obstacle to success in academic achievements?
Can cruel parents be loving? How can parents show their love?
Can a student who has never been in love write a stunning essay about love?
Are there examples of successful relationships between students and their teachers?
What is the difference between affection and true love?
What masterpieces demonstrate real love, in your opinion?
Is there a single person who does not deserve love?
Have you ever found a person who has never loved anything and anyone?
What is the difference between love for money and love for people?
Is love a source of happiness or a sea of pain and suffering?
What would happen if love disappears?
Will relations between a patient and a doctor affect treatment results?
What is worse – lost love or loneliness?
What are the adverse effects of love on human health?
If love were a man, what kind of person would he be?
Modern love image vs. relations of the Noughties: what's the difference?
What makes bad girls and boys attractive to good and obedient personalities?
Is the first love always a wrong choice? Add a story about yourself.
What makes the eyes of a person in-love sparkle?
Both partners cannot love each other equally. Do you agree?
Is it possible to recover after a breakup quickly?
As you see, there is a variety of love topics you can write an essay on – from general to narrow. How to choose the best topic of love? Ask yourself these questions:
What topic will inspire me to write?
What theme will intrigue my target reader?
Will I cover the demanded word count if I choose this topic?
Is my research question precise?
Have I researched my topic well to support its idea with verified evidence?
Practical Steps on How to Write a Love Essay
Research the area to get verified sources.
Don't forget about reading literary works and watching movies that bear valuable information.
Create an outline.
Start each paragraph with a topic sentence.
Don't be bare-worded.
Write the intro and concluding parts last because by that time you will know the true value of your paper.
Use the "self asking" method for each writing step. For example, "Am I specific enough?" or "Is the content hard to read and understand?", etc.
If you analyze a character in love stories, use quotes to depict his or her personality.
Get rid of words and sentences that deal with colloquial language and are repetitive or offensive.
Edit and proofread your essay.
College curricula include assignments that demand skills and knowledge. Students need to cope with various essay types that differ in requirements. It is hard to write at least one of them without samples. This is a list of three essays about love that illustrate proper structuring and content.
Definition Essay Sample: What Is Love for Me?
Narrative Essay on Love Story to Tell: Creative Ideas of Narration
Essay Sample on Love as a Powerful Social Tool
Only deep research of the discipline can guarantee successful topic selection and paper presentation. You need to study various scientific websites and read books to understand what this feeling means. The three links below will be helpful in defining, describing, and explaining love.
The Anatomy of Love
Love Inspired
Psychology of Love
Conclusion So, one should be aware of proper structuring, essay peculiarities, and required formatting to prepare a stunning paper about love. The content depends on the preferred style and college requirements. If a learner faces difficulties, academic writing services will become perfect guides and online assistants. Their clients never lose because they help them comprehend the task and perform it at a high level.
Writing Help
Writing Guide
© 2008 - 2023 Writera Limited. All Rights Reserved.
Writing help
Essay writing service
Free writing tools
Essay writing app
Essay writing book
Student blog
How to Start an Essay: 7 Tips for a Knockout Essay Introduction

Sometimes, the most difficult part of writing an essay is getting started. You might have an outline already and know what you want to write, but struggle to find the right words to get it going. Don't worry; you aren't the first person to grapple with starting an essay, and you certainly won't be the last. 
Writing an essay isn't the same as writing a book. Or writing a poem. Or writing a scientific research paper. Essay writing is a unique process that involves clear sequencing, backing up your positions with quality sources, and engaging language. But it's also got one important thing in common with every other type of writing: You need to hook your reader's attention within the first few sentences. 
Give your essays extra polish Grammarly helps you write with confidence Write with Grammarly
Intriguing ways to start an essay
There are many different ways to write an essay introduction. Each has its benefits and potential drawbacks, and each is best suited for certain kinds of essays . Although these essay introductions use different rhetorical devices and prime the reader in different ways, they all achieve the same goal: hooking the reader and enticing them to keep reading.
To "hook" a reader simply means to capture their attention and make them want to continue reading your work. An essay introduction that successfully hooks readers in one essay won't necessarily hook readers in another essay, which is why it's so important for you to understand why different types of essay openings are effective. 
Take a look at these common ways to start an essay:
Share a shocking or amusing fact
One way to start your essay is with a shocking, unexpected, or amusing fact about the topic you're covering. This grabs the reader's attention and makes them want to read further, expecting explanation, context, and/or elaboration on the fact you presented. 
Check out these essay introduction examples that use relevant, engaging facts to capture the reader's attention:
"More than half of Iceland's population believe that elves exist or that they possibly can exist. Although this might sound strange to foreigners, many of us have similar beliefs that would sound just as strange to those outside our cultures."
"Undergraduate students involved in federal work-study programs earn an average of just $1,794 per year. That's just slightly more than the average rent for a one-bedroom apartment in our city."
Relevance is key here. Make sure the fact you choose directly relates to the topic you're covering in your essay. Otherwise, it will feel random, confusing, or at best, shoehorned into the essay. In any case, it will undermine your essay as a whole by making it seem like you don't have a full grasp on your topic. 
If you're writing an expository or persuasive essay , including a shocking or amusing fact in your introduction can be a great way to pique your reader's curiosity. The fact you present can be one that supports the position you argue in the essay or it can be part of the body of data your expository essay explains. 
Ask a question
By asking a question in your essay opening, you're directly inviting the reader to interact with your work. They don't get to be a passive consumer; they're now part of the conversation. This can be a very engaging way to start an essay. 
Take a look at these examples of essay openings that use questions to hook readers:
"How many times have you been late to class because you couldn't find parking? You're not alone—our campus is in desperate need of a new parking deck."
"How frequently do you shop at fast fashion retailers? These retailers include H&M, Zara, Uniqlo and other brands that specialize in inexpensive clothing meant for short-term use." 
Asking a question is an effective choice for a persuasive essay because it asks the reader to insert themselves into the topic or even pick a side. While it can also work in other kinds of essays, it really shines in any essay that directly addresses the reader and puts them in a position to reflect on what you're asking. 
Dramatize a scene
Another effective way to write an essay introduction is to dramatize a scene related to your essay. Generally, this approach is best used with creative essays, like personal statements and literary essays. Here are a few examples of essay introductions that immerse readers in the action through dramatized scenes:
"The rain pounded against the roof, loudly drowning out any conversations we attempted to have. I'd promised them I'd play the latest song I wrote for guitar, but Mother Earth prevented any concert from happening that night."
"Imagine you've just gotten off an airplane. You're hot, you're tired, you're uncomfortable, and suddenly, you're under arrest."
Beyond creative essays, this kind of opening can work when you're using emotional appeal to underscore your position in a persuasive essay. It's also a great tool for a dramatic essay, and could be just the first of multiple dramatized scenes throughout the piece. 
Kick it off with a quote
When you're wondering how to write an essay introduction, remember that you can always borrow wisdom from other writers. This is a powerful way to kick off any kind of essay. Take a look at these examples:
"'The past is never dead. It's not even past.' —William Faulkner. In his novel Requiem for a Nun , our changing perspective of the past is a primary theme."
"'It always seems impossible until it's done.' —Nelson Mandela. Before I joined the military, boot camp seemed impossible. But now, it's done."
Just as in choosing a fact or statistic to open your essay, any quote you choose needs to be relevant to your essay's topic . If your reader has to perform a web search for your quote to figure out how it relates to the rest of your essay, it's not relevant enough to use. Go with another quote that your text can easily explain. 
State your thesis directly
The most straightforward kind of essay introduction is one where you simply state your thesis. Take a look at these examples:
"Fraternity culture is dangerous and contrary to campus values. Banning it is in the campus community's best interest."
"We can't afford to ignore the evidence any longer; we need climate action now."
By starting your essay like this, you're cutting right to the chase. Think of it like diving into the deep end of a pool—instead of wading to that deep end, slowly getting acclimated to the water's temperature along the way, you're dropping your whole body right into the cold water. An introduction that directly states your thesis can be a great choice for an analytical essay. 
How to write an essay introduction
Pick the right tone for your essay.
You probably shouldn't use a funny quote to start a persuasive essay on a serious subject. Similarly, a statistic that can evoke strong emotions in the reader might not be the right choice for an expository essay because it could potentially be construed as your attempt to argue for a certain viewpoint, rather than state facts. 
Read your essay's first paragraph aloud and listen to your writing's tone. Does the opening line's tone match the rest of the paragraph, or is there a noticeable tone shift from the first line or two to the rest? In many cases, you can hear whether your tone is appropriate for your essay. Beyond listening for the right tone, use Grammarly's tone detector to ensure that your essay introduction—as well as the rest of your essay—maintains the right tone for the subject you're covering.   
When you're stuck, work backwards
Starting an essay can be difficult. If you find yourself so caught up on how to write an essay introduction that you're staring at a blank screen as the clock ticks closer to your deadline, skip the introduction and move onto your essay's body paragraphs . Once you have some text on the page, it can be easier to go back and write an introduction that leads into that content. 
You may even want to start from the very end of your essay. If you know where your essay is going, but not necessarily how it will get there, write your conclusion first. Then, write the paragraph that comes right before your conclusion. Next, write the paragraph before that, working your way backwards until you're in your introduction paragraph. By then, writing an effective essay introduction should be easy because you already have the content you need to introduce. 
Polish your essays until they shine
Got a draft of a great essay? Awesome! But don't hit "submit" just yet—you're only halfway to the finish line. Make sure you're always submitting your best work by using Grammarly to catch misspelled words, grammar mistakes, and places where you can swap in different words to improve your writing's clarity.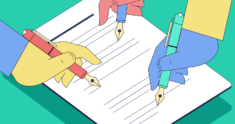 We use cookies to enhance our website for you. Proceed if you agree to this policy or learn more about it.
Essay Database >
Essay Examples >
Essays Topics >
Essay on Relationships
Love Essay Examples
Type of paper: Essay
Topic: Relationships , Perspective , Pain , Emotions , Bullying , Food , Love , Abuse
Words: 1400
Published: 01/24/2020
ORDER PAPER LIKE THIS
Love by definition may be an emotion explored in literature, philosophy and religion, frequently as either as the love of God, romantic love or the fraternal love of others. As I searched the meaning by means of articles, the Internet and books, I noticed the meanings changed moderately; however, love had similar fundamental understanding. Whether it is a source of enormous hurt, a pain infliction, or an intense sensation of pleasure, the three immensely different reactions may be common 'side effects' of love. For instance, when I was 15 years old, I loved a girl who never liked me because of age. However, when she got older, we started a relationship. After a few years we started to get in problems due to culture and traditions since our culture does not accept relationships out of wedlock; hence, we had to break-up and forget about each other. From then I still remember her and can't erase my thoughts about her. In truth love has been identified to cause never-ending numerous emotional possibilities. It may be important to consider how love may be able to manifest itself into various aspects of our lives. For instance, how is love capable to leave us self-pitying in a bed of denial, guilt, agony, fortitude, or even cause people to harm themselves physically? Never has a distinct word been identified to both have been rooted to selfish acts and selflessness, presenting itself as kindness and warmth, or hate, abandonment, maliciousness or guile. Yet, the solitary word 'love' perhaps has the most adaptable meaning of whichever word identified. The normal person will have the same opinion that love has been employed that its original meaning has been attenuated over the years; this has resulted in an innate change from its anticipated purpose. For instance, it often advances or has been related with statements such as 'I'm very sorry', 'will you forgive me' or 'don't you love me'. Love in the perspective of forgiveness may be immensely different from its enabling perspective as employed in the second statement. Which perspective coincides with its usual meaning and which perspective has been the product of evolutionally 'over-usage'? Indeed, as this definition essay will confer, neither statements associates nor uses love as its original meaning intended. The rest of this definition essay tries to refocus our present day misuse of the word 'love' and also visits its original origins. Amusingly enough, the word 'love' theoretically may be identified as being passionate for another person arising out of personal ties or kinship, a strong sense of fondness, enthusiasm or attraction for sexual desire surpasses any dictionary definition . In actual fact, it would need tones of pages to explain to properly and illustrate its proper meaning. Initially, the first usages of 'love' may be organized into the subsequent four categories. Firstly, Eros forms the origin for the word erotic, signifying love that may be desire and more often than not associated with sexuality. Secondly, Philial forms the origin for the word family, signifying love that is blood-based on a group or relationship. Thirdly, Caritas forms the origin for the love for destiny and the definitive meaning of other human beings. Finally, Agape covers the origin of love for the world, a love that rises above desires and reason, best not only for all humankind, but every existing being and also the earth itself. These four categories were originally expanded and identified over 2,000 years ago by the Greeks. As the use of the word love developed and became more and more common, its original meaning evolved to its present state. Comparable in the categorization that was originally used by Greeks; I created five disconnected categories of my own. The first, centers on its mainly popular interpretation and usage. This category focuses on how affection, fondness and acceptance define its significance. The second, contrasts stridently from the first and is focused primarily on the destructive nature of its impending to cause abuse or/and pain that is self inflicted. The third focuses on love in relation to sex. The fourth focuses on the practice of love in relation to cosseting in non-living things; for instance, food. The last category focuses on eccentric usages of love not connected to the previous categories. As I have illustrated in the contemporary meanings of the word love, it has evolved from the 'Greek roots' to acquire further meanings. Since emotions tend to turn the center of attention on the positive features of its usage, it may be imperative to know what function 'love' plays into the outlook of abusive characters. For instance, most abusive characters use love to justify and aid their hurtful deeds. The use of love in this circumstance reflects the personality of the abuser. As the utterance 'love' acts successfully as a weapon that destroys, hinders and defeats the abuser's intended target. The abused person becomes desperate and weak as he/she creates a fake sense of what love may be used in the doing something. Love in this perspective acts as shackles or a chain for preventing the victim to escape from his/her abuser. What confuses most people may be how the victim is able to carry on with the abuse. Many psychologists and psycho-therapists suggest that the squalid high that one acquires, while feeling strong pain may also be similar to the feeling of love. Based on this psychoanalysis it may be worth querying may be what love's main channel is? Understanding love, as this essay explains from a psychotherapists and psychological stance, may be easy to study the connotative scenery of love in connection to its less dreadful characteristics and meanings. For instance if a person experiences similar sensation through cutting himself/herself, as others experience when engaging in sexual acts or through eating certain foods, then it may be easy to observe how can people may be able to commit personally-inflicted acts of hurt. Nonetheless love may not be just a feeling from pain as it's closely associated with corporeal sexuality. An instance of its application in relation to sex frequently occurs, when non-family members utter, 'I love you' which I often argue has sexual nuances. Regularly, we may be sucked into the frontage of being in the so-called 'love' that more properly resembles obsession. Individuals frequently misconstrue the disparity between the two as they equally evoke emotions that are strong. While love may not be purely physical it may be a key element of the sexual scenery occurring among two parties. This condition, which varies from casual-sexual relations, allocates a unique emotional link besides the actual bodily act. As may be the result, most individuals intertwine sex and love as being similar. As technically explained, the brain responds to sex in a similar mode to how other individuals reveal strong emotions while eating yearned foods or drug abusers who have their fix. As love rises above physical abuse and sexuality, its spectrum comprises of love or indulgence of food. The Love of food much similar to love that commits individuals to commit self-inflicting acts. Because food, sex and drugs purportedly share the alleyways in the brain, all of them can be easily connected to love. In conclusion, most of the contemporary perspectives in which love may be commonly used are overextended, superficial and debilitating. Further deduction suggests that the motivation that love broadens to represent a multitude of different denotations varies with the distinctiveness of each individual's nature. As we have observed, love can be entwined to tolerating abuse, justifying abuse to loved ones, codependency and overindulge resulting in self-inflicting pain through cutting or love for food. The affiliation among individuals and the mediums to put across love, exampled has an arousing bond as greater or strong as accepted love constructs based on traditional relationships or sex. Consequently, the argument may be easily made that the perspective of love in the wide range of meaning explored in this essay may be equally pertinent. This relevancy may be based on the significance of exploring how diverse love examples reveal characteristics that may be similar.
Works cited
Jensen, Margaret. Love's Sweet Return: The Harlequin Story. Bowling Green: Bowling Green University.
Cite this page
Share with friends using:
Removal Request

Finished papers: 210
This paper is created by writer with
ID 287767391
If you want your paper to be:
Well-researched, fact-checked, and accurate
Original, fresh, based on current data
Eloquently written and immaculately formatted
275 words = 1 page double-spaced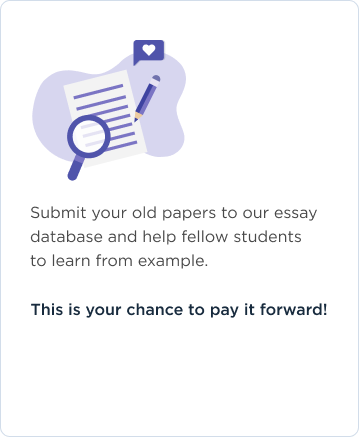 Can't find a free sample that matches your requirements?
Subscribe to WowEssays Premium and get access to over 1 MILLION high-quality downloadable samples
GET ACCESS NOW
Related Essays
What does it mean to be healthy essay, free essay about concept of kunst in nazi germany, free essay about gun control, free essay about hollywood goes to war, free essay about healthcare interdisciplinary relationships, free essay about gone girl, free essay about hermaphrodite, free essay about graduation speech, free essay about group leadership and conflict summary, free essay about hiv webliography, free essay about global strategic initiatives - philips versus matsushita, free essay about hacking: a critical analysis, free essay about gnc fish oil., free essay about harlem renaissance poets, free essay about healthcare leadership, free essay about how does corporate income taxation contribute to government revenue, free essay about healthcare-leadership, free essay about how cyber security/vulnerability and immigration affects management controls, free essay about hang pham semancik, free essay about genetically modified food, free essay about group, free essay about globalism: analysis of a global brand.
Password recovery email has been sent to [email protected]
Use your new password to log in
You are not register!
Short on a deadline?
Don't waste time. Get help with 11% off using code - GETWOWED
No, thanks! I'm fine with missing my deadline