In order to continue enjoying our site, we ask that you confirm your identity as a human. Thank you very much for your cooperation.
What Is an Informal Essay?
The informal essay is an essay written for pleasure. Its purpose is to help you organize your thoughts on a specific topic, to reflect on readings, and to express different points of view. It can still be informative and convincing, but you're allowed to write it with less formal expressions.
How to Write an Informative Essay
The informal essay definition is pretty straightforward. It tells you when these assignments are needed in college. But does it tell you how to write informal essays? No. That's what we're here for today. We'll give you effective tips and tricks on how to handle these assignments. Otherwise you can always order the informal essay from the best essay writing service . Although they are called informal, they are still being graded. Thus, you cannot take them lightly.
When you're writing for pleasure, you tend to express yourself in the same language you use when talking with your friends. When students speak informally, their language is full of humor and sarcasm. You may still use such expression in informal essay, but you must not go overboard. Saying "The partisans were so freakin' rad, man" might seem normal in spoken communication between friends. When you're writing something that your professor is going to read, however, you can't use a language that https://www.usu.edu/markdamen/WritingGuide/01inform.htminformal.
To start with, here are few general tips to have in mind when you're dealing with this type of task:
Informal assignments give you some space for jokes, but you mustn't turn them into a scenario for stand-up comedy. When you're dealing with a serious topic, in particular, the humor will fall flat. That's the first thing you must remember when writing informal essays.
This is a rule: write in a language your professor can understand . That means that although this is an informal assignment, it should still be readable . What does readable mean in this situation? Just avoid slang! Your friends may understand it, but your professor doesn't.
Sarcasm is acceptable only if you know how to handle it way. In its definition, sarcasm is saying something opposite of what you mean, thinking that intelligent people should understand the mock. In writing, however, it's sometimes difficult to distinguish the sarcastic tone. If you're a master of sarcasm, you can make it work. But only in small doses!
In informal writing, you should create a direct contact between you and the reader. That's the main contrast between this assignment and any type of formal paper. You're allowed to use I and you . In fact, that's even recommended.
You don't know what a good informal essay should look like? Read few good personal blogs. Great bloggers know how to create that connection between them and the readers. This writing style will give you hints on how to handle an informal writing assignment.
Informal essays are much more personal when compared to argumentative, expository, or any other type of formal essay. If, for example, the topic is abortion, you're allowed to express your personal opinion. You may still include some facts, but you'll be mostly talking about the way you perceive the topic. The paper should feel like a conversation between you and the professor.
You have to show some personality in the ideas, style, and form of expression!
How to Start an Informal Essay
Now that we covered the main general tips to have in mind when dealing with informal writing, it's time to start with the practical guidelines. How do you start this type of essay?
1. Choose a Topic
Your professor probably assigned a general theme. For example, they told you to write an informal paper on family values. You can't take "An Informal Paper on Family Values" as your topic, though. You have to make it more specific and personal.
Some ideas for informal essay topics will help you start the essay planning and writing process. Here are few topics to get you inspired:
How Family Values Shaped Me as a Person
Motherhood: the Balance between Happiness and Burden
Is Early Parenthood a Good or a Bad Thing?
The Influence of Family Values on a Person's Career Choice
How Family Values Changed in the Modern World
Could an Arranged Marriage Work Today?
You see? We came up with various options for a title you could use for a general theme like family values . To pick your perfect topic, you must choose an angle that triggers your opinions.
2. Plan the Outline
Once you have the topic, it's time to start the essay. First, you'll plan! The informal outline should briefly list the points you're going to make. You don't have to stick to the formal 5-paragraph essay structure, but your paper will still need an introduction, body, and conclusion. Plan what you'll write in each section.
Formulate your main idea and think of the main goal you want to achieve with this essay. Are you trying to convince the reader of something, or you just want to share a personal experience? It's important to have a focus, so the paper will maintain its logical flow.
3. Write the Intro
The introduction of an informal paper may give you a headache. You'd usually start an argumentative essay by giving some background on the topic and citing some sources. Well, that might be an overly formal start for an informal assignment. You have to make the introduction really captivating.
This is a good place to include a healthy dose of humor and a large dose of personality. To formulate your idea, you may share your personal experience or an anecdote. You may also include a quote that captures your point of view. Then, you'll expand on it.
This essay should showcase your opinion on a specific topic, so get straight to that point. A thesis statement is still necessary at the end of the introduction. This sentence will tell the reader what to expect from the rest of the paper. However, it shouldn't be overly formal. Just tell the reader what your main point is going to be.
How to Write a Body Paragraph for an Informal Essay
In the body of the informal essay, you should express your point of view. Although it's informal, the paper still has to be convincing. Think of the topic as a forum thread. You're a member of the forum and you have to defend your point of view against opposing opinions. You'll probably rely on convincing facts, right? That's exactly what you should do when writing an informal paper: find facts and reference them, so you'll add structure to your argument.
Keep these tips to mind when you're developing the body of the essay:
You should use informal language, but not slang that your professor can't understand.
Separate the body of your paper in shorter paragraphs, so it will be easier to read. Structure the paragraphs in accordance with the ideas you express. There must be a cohesive flow between them.
Write short, clear sentences. Overly long formulations are not acceptable for an informal assignment.
Give your essay a proper emotional vibe. Express your own personality, just like you would do that if you were writing this for an online forum.
Be respectful! Although this type of assignment does not put limits on the ideas you can express, the last thing you want is to write an essay that would be offensive to someone.
How to End an Informal Essay
Finally, you came down to the conclusion. Since you've done so much work by now, this should be relatively easy. In the conclusion, you'll summarize everything you've written in the paper. However, you don't want to make it repetitive. Just briefly refer to your main points of discussion, so you'll leave the reader with definite impressions. You want them to remember and consider your message.
You're not done with the paper when you're done with the conclusion! You have two post-writing stages to go through:
Professional writers get some space away from their work before they return to it with the intention to edit. Do you know why they do that? They are so attached to their own work that it's impossible to spot all mistakes in it. When they allow at least few days to go by, they can return to the content while maintaining a reader's point of view. This approach allows them to spot the inconsistencies, redundancy, and gaps in logic.
If you have enough time before the deadline, allow at least a day to go by before you start editing . Read the entire essay. Think: is your message clear? Is the content readable? Is the logical flow flawless? Those are the aspects you'll have to improve during the editing stage.
Finally, you can do a final reading to make sure the grammar and spelling are perfect.
The concept of academic essay is too broad. Students mostly perceive it as a formal assignment, but that's not always the case. Informal writing is another skill you'll have to master throughout college and university. Fortunately, these essays are usually fun to write. Are you ready to start working on your informal essay?
We can help you with:
Why choose us
People talk about us
Believe it or not, but I'm fully satisfied with the essay you've written for me. I have got an excellent mark and I'm now convinced in the truth of your promises. Thanks!
Unbelievable. The writer followed all my instructions and created a brilliant essay, I would say. What I like most of all, no one suspects even that my essay wasn't written by me. Thanks.
How it works
We use cookies. What does it mean? OK
Extended Essay: Formal vs. Informal Writing
Extended Essay- The Basics
Step 1. Choose a Subject
Step 2. Educate yourself!
Using Brainstorming and Mind Maps
Identify Keywords
Do Background Reading
Define Your Topic
Conduct Research in a Specific Discipline
Step 5. Draft a Research Question
Step 6. Create a Timeline
Find Articles
Find Primary Sources
Get Help from Experts
Search Engines, Repositories, & Directories
Databases and Websites by Subject Area
Create an Annotated Bibliography
Advice (and Warnings) from the IB
Chicago Citation Syle
MLA Works Cited & In-Text Citations
Step 9. Set Deadlines for Yourself
Step 10. Plan a structure for your essay
Evaluate & Select: the CRAAP Test
Conducting Secondary Research
Conducting Primary Research
Formal vs. Informal Writing
Presentation Requirements
Evaluating Your Work
Differences Between Informal and Formal Essays
When writing your extended essay you should use language that is formal and academic in tone. The chart below gives you some idea of the differences between informal and formal essays. See the box below for examples of the differences in tone in informal and formal essays written on identical topics. A PDF of this chart, and the examples below, is in the box to the right , along with a list of tips for avoiding colloquial writing.
Examples of Informal and Formal Tone in Essay Writing
The following examples highlight the differences between formal and informal tone.
Language B - English
Formal vs. Informal Writing A chart giving the differences between informal and formal essays in seven areas (author's viewpoint; subject/content (sources of evidence); tone; structure; location of the research question; vocabulary; and purpose. Also included are examples comparing informal and formal writing for essays in English, biology, and psychology.
How to Avoid Colloquial (Informal) Writing While it may be acceptable in friendly e-mails and chat rooms, excessive colloquialism is a major pitfall that lowers the quality of formal written text. Here are some steps/tips that you can follow to help improve your overall writing.
<< Previous: Plagiarism
Next: Presentation Requirements >>
Last Updated: Feb 7, 2023 7:05 PM
URL: https://libguides.westsoundacademy.org/ee
Science Research, Organisation and Councelling
Informal Essay Writing Definition, Topics, Examples
1 What is an informal essay
2 What is the difference between formal and informal essay?
3 What is the example of informal writing?
4 Informal essay definition
5 Follow a distinct structure
6 A couple of valuable tips to keep in mind
7 Informal essay topics
8 Informal essay examples
What is an informal essay
Every student tasked with writing an informal essay should know that the major purpose of this kind of writing is to satisfy both the audience and the writer and bring them pleasure. However, it does not mean that your essay should contain anything unintelligible, as it is not permissible.
What is the difference between formal and informal essay?
What is the example of informal writing.
Personal blog writing
Creative writing
Writing to a friend
Conversation and dialog writing
Outline writing
Informal essay definition
Writing an informal essay is meant to check your ability to use informal language when writing something as well as discover how you would behave when given a chance to express your personal views informally.
Follow a distinct structure
Despite the fact that the structure of this kind of essay is quite pre-determined, there are a few characteristic features that you should keep in mind.
• Informal essays are generally more personal compared to other types of papers. They may be written on such topics as religious views and beliefs or your personal viewpoint on certain contradictory issue like gay marriage or euthanasia. It may also deal with your personal experience in some sphere of life.
• This kind of essay should be similar to a conversation, for instance, when people are arguing about some political issue and try to prove that they are right.
• You need to reveal your personality through this essay by making it as distinct as it can be. Try to be creative and express your personality to full extent.
A couple of valuable tips to keep in mind
You need to follow certain plan when writing an informal essay, so a few tips would definitely come handy. Here are some of them:
• Don't exceed the permissible level of informality. If you use too many colloquialisms or probably slang words, it might divert your readers from your writing and make them think that you did not take the task seriously. Avoid writing in an excessively relaxed sort of way. This will ensure that you complete the task successfully.
• Try to be yourself and make your personal beliefs noticeable throughout your essay. This will guarantee you a success in writing this type of essay.
• Try to create a work of fiction in miniature by using special techniques that will capture the attention of your readers till the very end of your writing.
The final tip is quite simple. You should not follow any specific rules when writing this kind of paper. There is nothing worse than to ruin the informality in your essay by adhering to some strictly defined rules. All you have to do is to measure the level of informality. Try to make your writing interesting and captivating to create a right impression on your audience.
Informal essay topics
Informal essay examples.
Leave a Reply Cancel reply
Your email address will not be published. Required fields are marked *
Save my name, email, and website in this browser for the next time I comment.
How to Write an Informal Essay
What is an informal essay.
An informal essay can be about a wide range of topics, from the deeply personal to the outwardly political. "Informal" doesn't mean that it can't also be informative or persuasive. It merely refers to the style in which the essay is written: in first-person and without necessarily having to adhere to the traditional five-paragraph structure.
Your writing style in your informal essay should also be "informal". Using slang and colloquialisms is generally permitted in this type of essay (though make sure you use good judgement and refrain from offensive or explicit language). A conversational tone, as though you were explaining something to a friend, is about the right tone for an informal essay. In fact, in this type of essay, it's generally best to steer clear of overly academic writing. You want to make the subject as accessible to the average person as possible.
If your teacher has assigned you to write an informal essay, they may not give you very many guidelines besides a word count. In case you're lost on how to write this type of essay, here are some tips on how to choose a topic, how to structure your essay and other ways to write your informal essay successfully.
Step 1 - Read Some Informal Essays
It can be really helpful to read some examples of informal essays before attempting to write your own. Reading someone else's essay can help you see how they use language in a less formal way and how they present their topic on a more personal level. Contemporary writers such as Pico Ayer, Anne Lamott and Juno Diaz are masters of the informal essay. Often times popular magazines will contain informal essays on a variety of topics. Read and observe how other writers express themselves through this less formal style. Take notes on qualities or techniques you might like to include in your essay. For example, if someone used a lot of slang, but in a way that made the essay more personable and more alive, you might want to try it in your essay if it feels natural and appropriate.
Step 2 - Choose Your Topic
Generally speaking, the sky's the limit with informal essays. That's music to some students' ears who know exactly what they want to write about and absolutely horrific for others who have no clue what topic to choose. If you happen to be in the latter category, here are some ways to help you choose.
Make a list of 5-10 possible topics. Don't self-edit. Just write down anything that comes to mind. Think about subjects that are important to you or that you generally have a lot to say about. Are you always getting into arguments about politics? Do you constantly chastise your younger sister for putting the toilet roll on "the wrong way"? Think about anything you have a relatively strong opinion about and make a list:
Why There Is a RIGHT Way to Hang the Toilet Roll
Why I'm a Vegan
What Happened When I Started Going to Church
How I Learned to Respect My Step-Mother
Why I Love Soccer (or any other sport or activity)
What I Learned From Traveling Abroad
Why I Voted for X Candidate
Lessons From My Grandmother
Why I Abstain From Drinking
Why I Believe in Reincarnation
What I Learned From My First Job
How I Plan to Save the Planet
After you've made your list, put it aside for at least an hour. Then come back to it. If one of the topics jumps out at you, that's the one you should write about. Otherwise, eliminate the ones you think won't work well and then choose the topic you feel you could write best on from the ones that are left.
Step 3 - Write an Outline
Yes, it's a good idea to make an outline even for an informal essay. Informal doesn't mean sloppy or nonsensical, so make sure you get your thoughts organized by writing an outline on the ideas you plan to cover. Let's say you chose the topic Why I'm a Vegan. Just because it's an informal essay doesn't mean that you can't still do research. You might want to look up some statistics on vegan vs. carnivorous diets. Or get quotes from famous vegans like Moby. You should also make a list of reasons why you are vegan and think about certain things that you face as a vegan such as difficulty finding vegan options in restaurants or supermarkets, stigma from your family and/or friends, etc. Your outline could look something like this: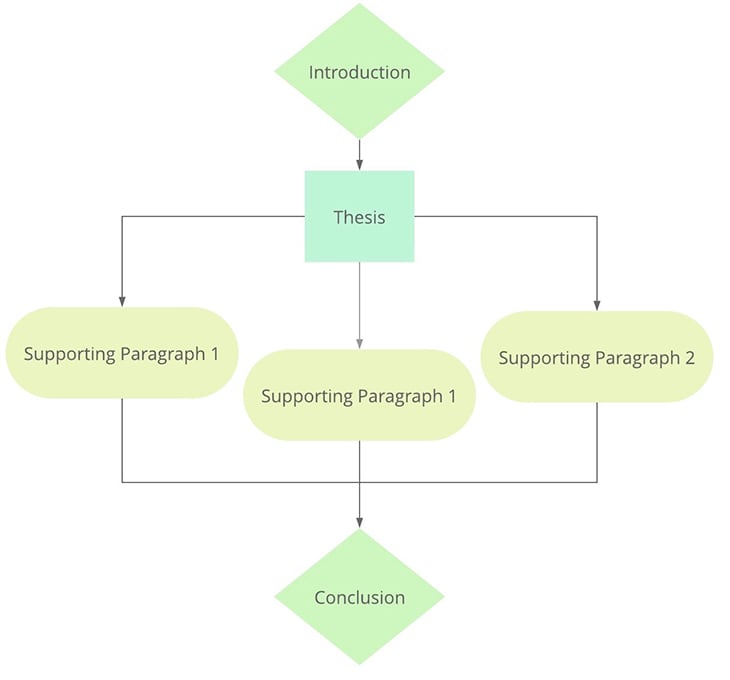 Introduction - Share some of the difficulties of being a vegan but that you still choose to be one.
First Supporting Paragraph - Strongest reason why you're a vegan (health reasons) and some statistics or research on it.
Second Supporting Paragraph - Second strongest reasons why you're a vegan (against animal cruelty)- and how that extends to things beyond just not eating animal products but also not using cosmetics tested on animals and not wearing clothing made from animal products
Third Supporting Paragraph - How being a vegan affects your lifestyle, your relationships with friends, family and significant others. What are the challenges you face?
Conclusion - Why you still choose to be vegan and how you see more and more people opting for a vegan lifestyle (quote some statistics) making it easier for vegans to choose veganism.
This above is merely a suggested outline. Your informal essay might have more or less paragraphs, depending on how you choose to structure it.
Step 4 - Write Your Essay
Now is the time for you to fill in that outline. Note that as you start to write, if one of the subjects in your outline isn't working, don't hesitate to change it. For example, if your second paragraph about animals isn't really a topic you care that much or know that much about, then don't hesitate to switch it for something else. Maybe you might want to include something about how many natural resources raising cattle uses and how environmentally destructive it is and how eating no-meat foods produces less environmental harm. As you write, if one of your topics just doesn't feel right to you, you'll be able to tell if the writing doesn't flow as well as in the other paragraphs.
Writing an informal essay still requires the reader to follow the logic of your thoughts, so help them along by using transition words. Transition words are like sign posts that tell the reader what to expect next. Word like "similarly", "additionally" and "furthermore" signal that you're about to present more evidence to support an idea. Words like "on the other hand", "unlike…" and "conversely" signal that you're about to present evidence to the contrary. Words like "first", "second" or "next" give order to your thoughts.
Remember to use informal language. Don't get too technical or too stuffy. If you find yourself going down that road as you write, pause and think about how you would express the same idea in a conversation with a friend. Then write that down.
Step 5 - Time to Edit
When editing an informal essay, you're looking for a slightly different set of criteria than in persuasive or other types of formal essays.
Check for tone - The main thing you're looking for is tone. If your tone is too formal, then you'll need to go back and edit.
Too formal The digestive peptides required to process meat can cause free radicals to reproduce in the human body, a phenomena that fails to occur when digesting vegetables.
Just right When it comes down to it, digesting meat just puts too much strain on our bodies and can lead to health problems like the formation of free radicals, high blood pressure and high cholesterol. These types of problems just don't occur that often with vegans.
Peer edit - It would be great if you could show your essay to a friend and ask them how easy your essay was to understand, if it sounds conversational or if it's too academic.
Be flexible - Think about if you need to add something or take something away. Remember that informal essays don't need to follow the five-paragraph essay structure so if your essay would be made better by adding another paragraph or taking one away, then by all means, do it.
Anyone can write a successful informal essay. Things like reading other informal essays, making lists for possible topics, choosing the best topic for you, making an outline, writing using informal language and the occasional transition word and editing for tone and structure can help earn you a top score on your informal essay. Good luck and Happy Writing!
EssayTigers brings you the best in custom paper writing! EssayTigers brings you the best in custom paper writing!
To get started, simply place an order and provide the details!
What Is Informal & Formal Essay Writing?
Kat walcott.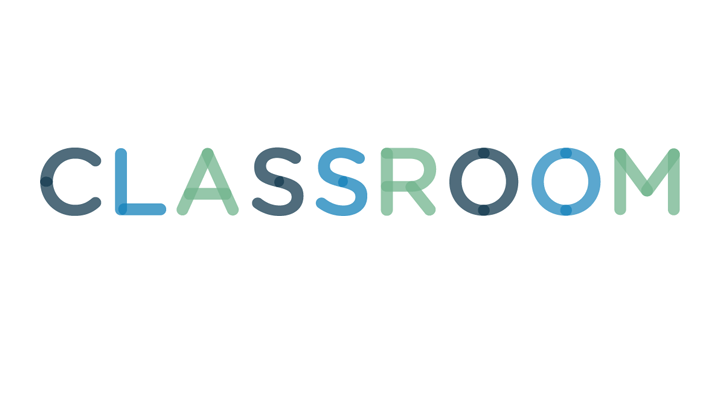 Informal and formal essays differ in terms of context and style. During your educational career, you will craft mainly formal essays, which are research-based, factual and written in the third-person point of view. In contrast, informal essays, also known as personal essays, can be written in the first-person voice and tend to be subjective and opinion based.
Explore this article
Writing an Informal Essay
Writing a Formal Essay
1 Writing an Informal Essay
Use a relaxed and casual tone for informal essays. Unlike formal essays, which are often divided into sections and written in a specific writing style, an informal essay should reflect your opinion and sound like your voice. In an informal essay, use the pronouns "I" and "me." A passage in an informal essay may read: "I spent the last year traveling through Asia. I am sharing my story in hopes that it encourages others to go on adventures and explore the world." Though not common academically, informal essays are ideal for personal letters, blog posts and magazine or newspaper editorials.
2 Writing a Formal Essay
A formal essay is heavily structured; it includes cited research, has a clear introduction, body and conclusion and supports a stated thesis. This type of essay also employs a formal tone -- it is written in third-person. This is the type of essay you will be expected to write in an academic setting. For example, if you are writing an essay about the theory of evolution, introduce the topic broadly in the introduction, go into detail about the theory based on your research in the body paragraphs and then summarize your findings in the conclusion. Even if the essay you are writing is a persuasive piece -- one in which you try to convince the reader of your stance on an issue -- you still have to back up your arguments with researched facts.
1 Paradigm Online Writing Assistant: Occasions for Informal Essays
About the Author
Based in Gatineau, Canada, Kat Walcott has been writing entertainment and informative articles since 2008. Her work has appeared in major publications including Her Campus, Equals6 and Uppercase. She holds an honors diploma in social science from Heritage College and is currently majoring in communication studies and minoring in sexuality studies.
Related Articles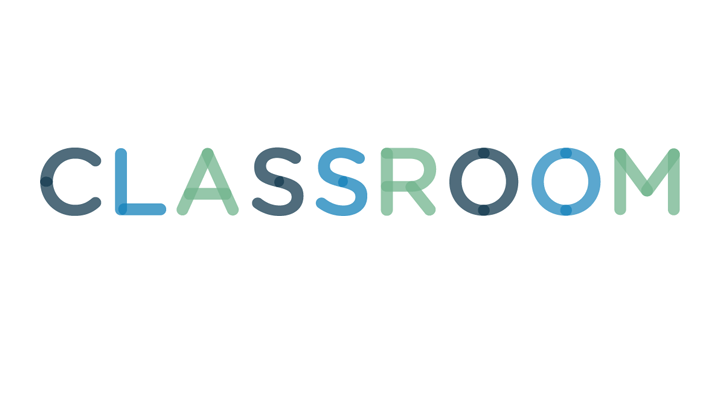 How to Write Book Titles in an Essay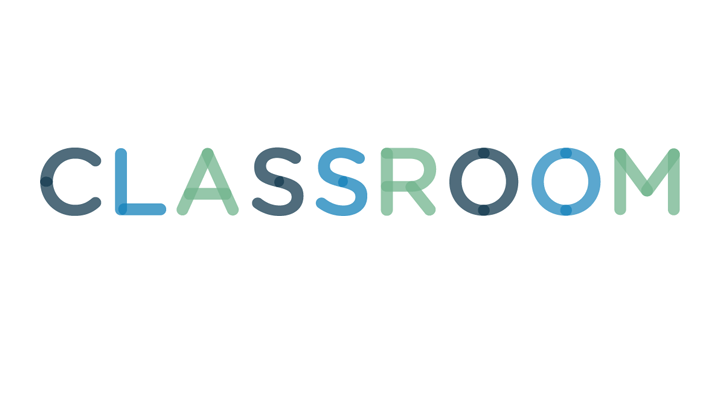 What Is a Subjective Essay?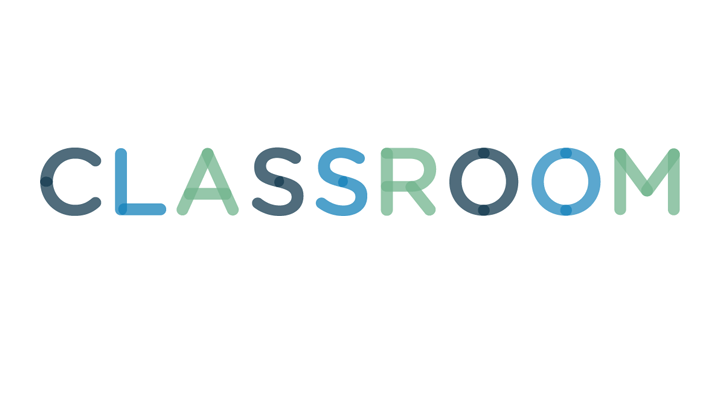 What Is a Narrative Response?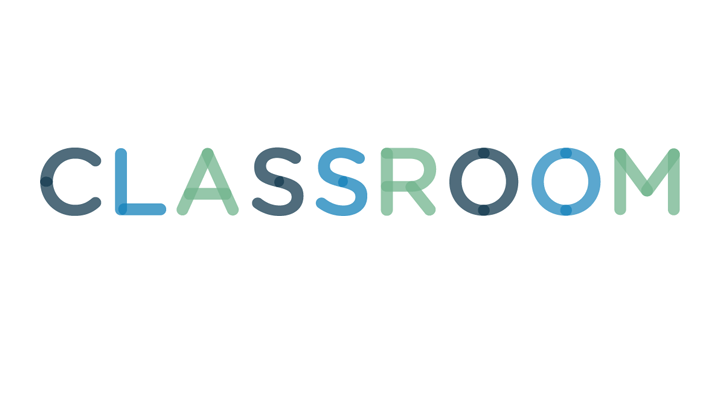 Differences Between Academic & Personal Writing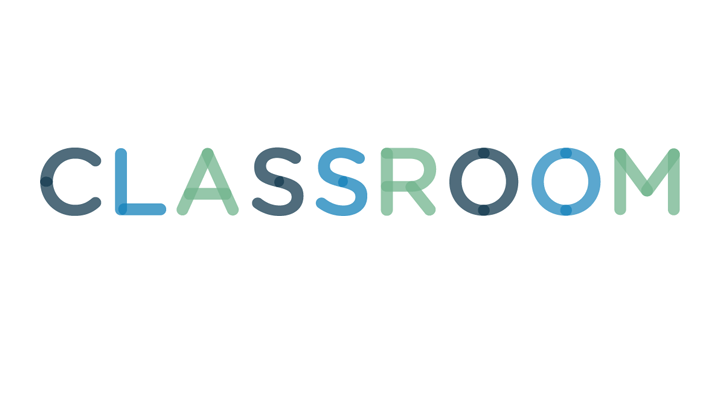 Subjective & Objective Styles of Writing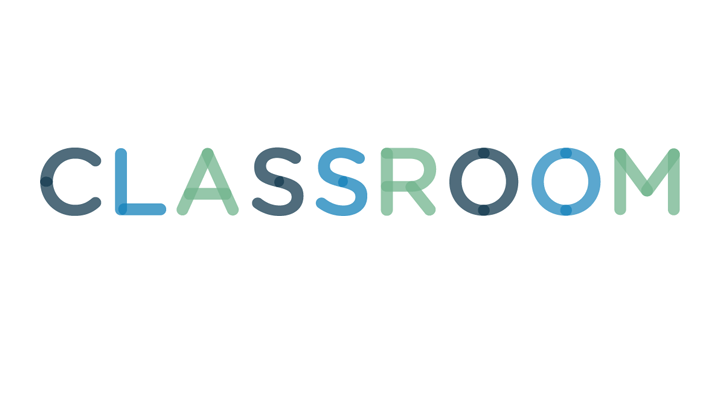 Fiction Vs. Nonfiction Writing Styles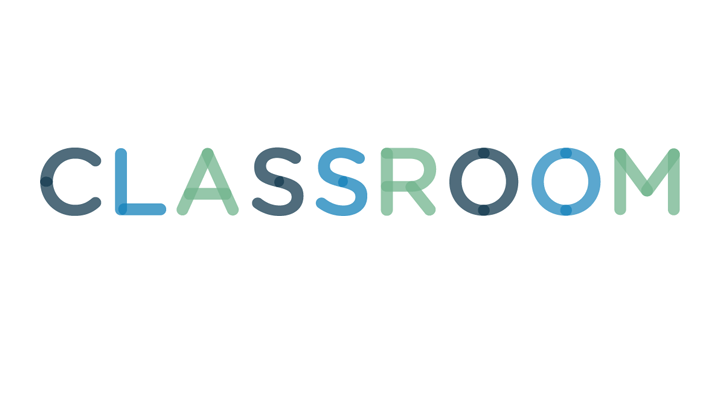 The Great Pumpkin Quiz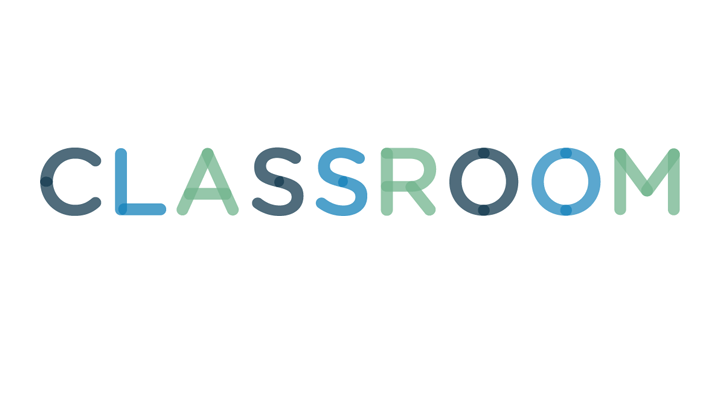 Is a Narrative Essay Different From a Short Story?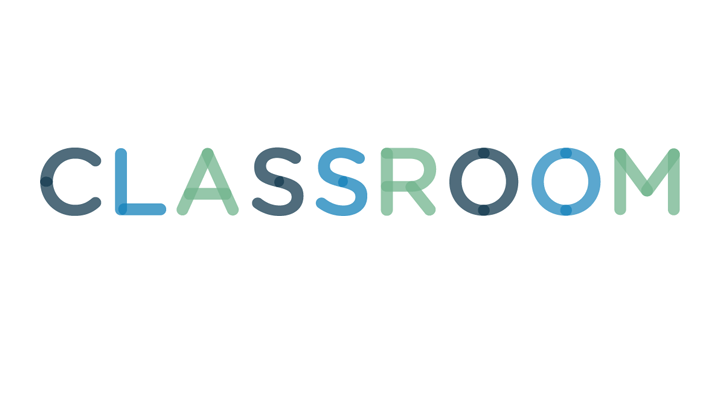 How to Write a Thesis Statement for an Article Critique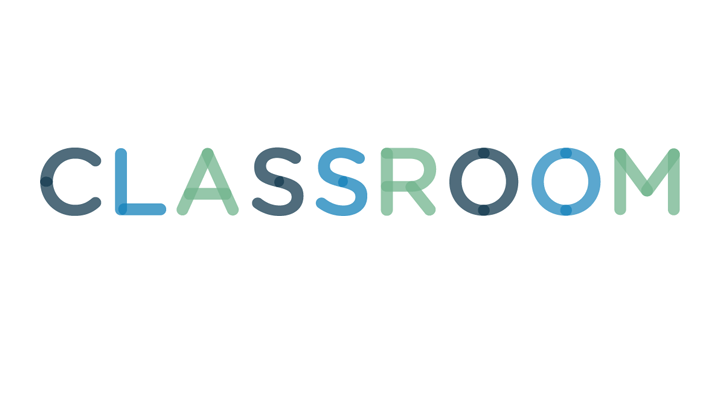 True or False: Mars Edition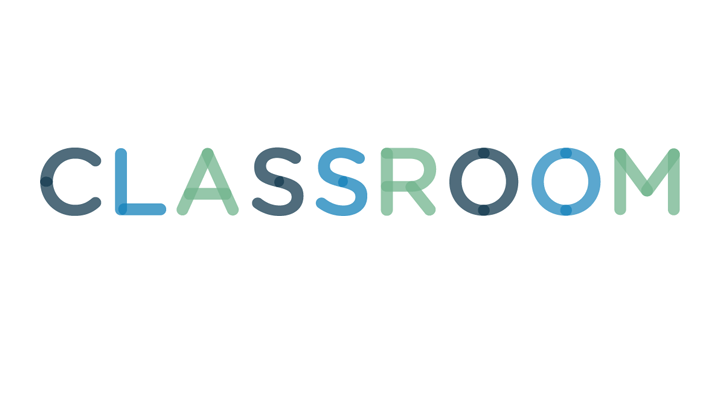 How to Write the Title of a News Article in a Paper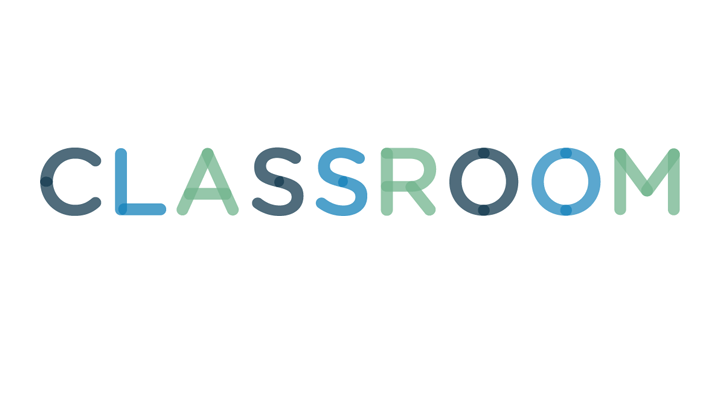 How to Write a Journalistic Essay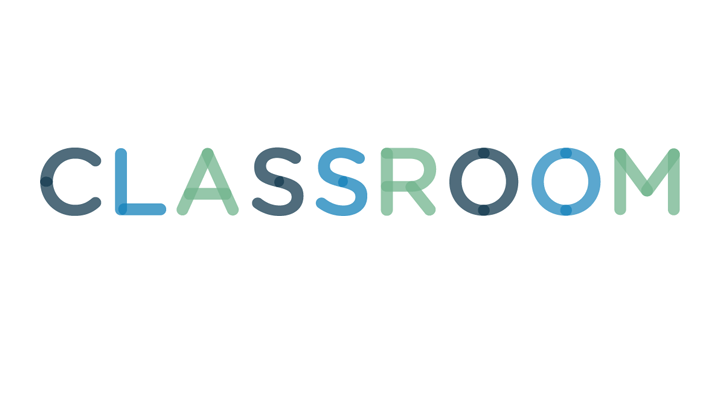 How Can Good Writing Skills Help Me to Become a Better...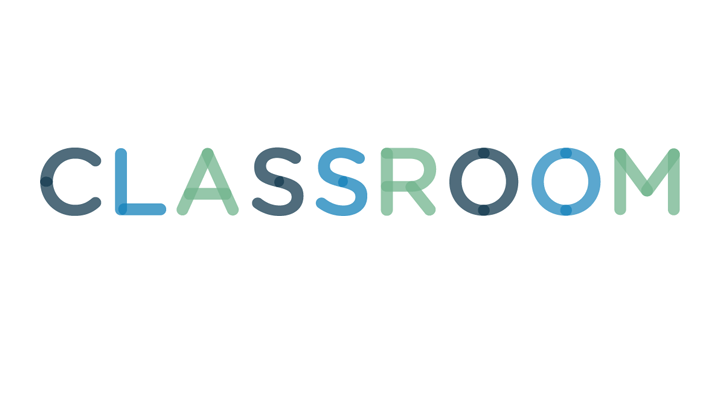 How to Write a Change-Over-Time Essay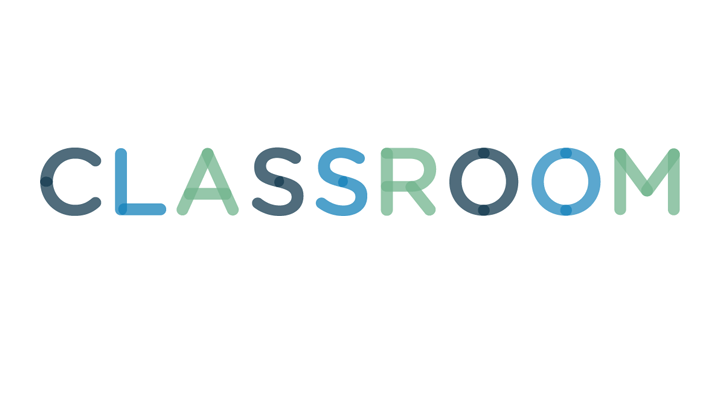 What Is a Perspective Essay?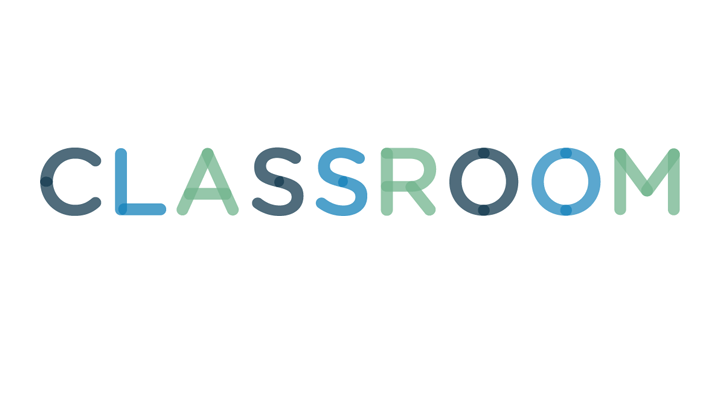 How to Write an Encyclopedia Style Essay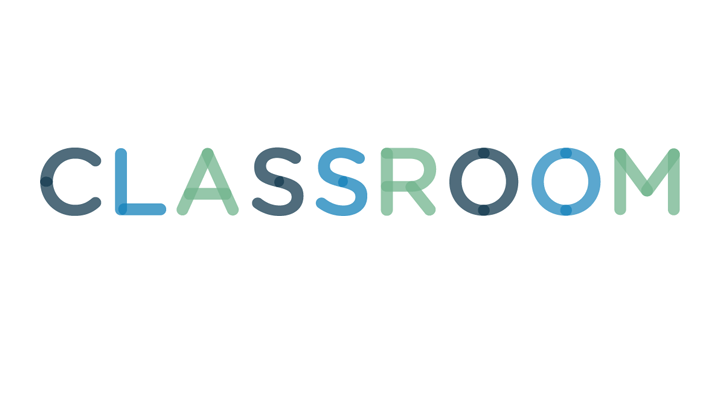 Professional Career Development Institute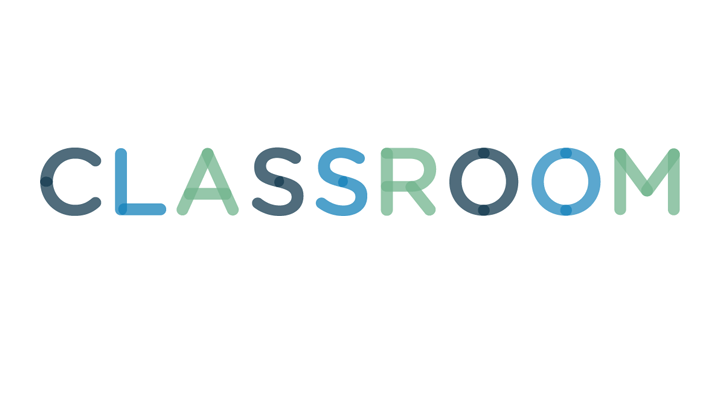 How to Write a Hook for an Essay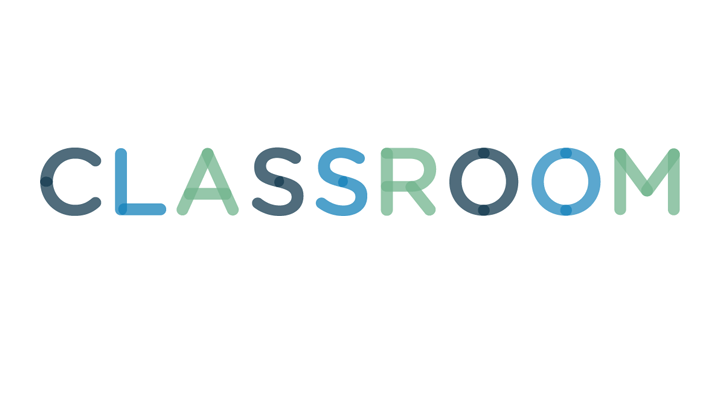 How to Critique a Dissertation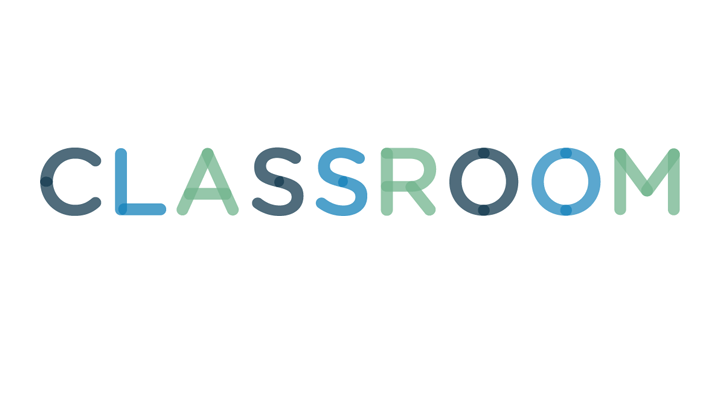 How to Write an Essay Abstract
Regardless of how old we are, we never stop learning. Classroom is the educational resource for people of all ages. Whether you're studying times tables or applying to college, Classroom has the answers.
Accessibility
Terms of Use
Privacy Policy
Copyright Policy
Manage Preferences
© 2020 Leaf Group Ltd. / Leaf Group Media, All Rights Reserved. Based on the Word Net lexical database for the English Language. See disclaimer .
What Is an Informal Essay?
An informal essay can refer to a number of different things, depending on the level of education a student has reached, and the type of course he or she is in, as well as the overall purpose of the assignment. In general, this type of essay is written as a reflection or a response to something, or is written as a type of informational piece about a personal experience. This type of essay may also be written as fiction . These are just a few of the many options for informal writing; an instructor will provide specific directions as to the focus and length of the essay.
A common misconception when students are assigned an informal essay is that important rules of spelling and grammar go out the window. It is still important to use proper, formal language when writing informally in an educational setting, unless the piece is fiction and the language is deliberate. The length of this type of essay can vary, but generally it is fairly short as compared to more in-depth pieces, such as research papers. It is still important to have a clear focus in any essay, and a cohesive idea of what the essay is about.
A reflective essay is one of the most common types of informal essays. These are often written in response to a certain experience, such as watching a film, reading a book, or taking a class. Students who participate in community events or volunteer days are often asked to write an informal essay about the experience as well. In addition, if a student attends an event for extra credit -- such as a lecture or a play, for example -- the instructor might require an informal essay in order to get the extra credit to ensure the student actually went to the event.
Many students will also assign compositions to students simply to test writing skills and to determine how much the students have learned. This is especially common in the younger grades when students are still learning basic writing skills. A teacher will often provide a simple prompt and encourage students to write an informal essay about it. Students might be prompted to write a fictional story, or they might be asked to tell a story about an experience they have had. Asking students to summarize what they have learned that day in school is another common essay writing prompt.
You might also Like
Recommended, as featured on:.

Related Articles
What Is a Comparative Essay?
What Is an Autobiographical Essay?
What Is a Formal Essay?
What Is Reflective Writing?
What Is an Exploratory Essay?
What Is a Critical Lens Essay?
What Is an Expository Essay?
Discussion Comments
Post your comments.
By: AlexOakenman A reflective essay is one of the most common types of informal essays.
By: takasu At any age level, it is important to adhere to basic spelling and grammar rules when writing an informal essay.
By: Monkey Business Some teachers provide simple prompts or ideas to help students write informal essays.
By: Syda Productions Plagiarism when writing an essay may result in academic expulsion.
Watch Live Fights – MMA/Boxing/BJJ/Bare Knuckle
Contact Us / Submit News Tip/ Hate Mail
Shop Amazon
South Africa online casinos
UFC 285 weigh-in results – Jones vs. Gane
Johnny case on "complicated" rizin lightweight title scene, combate global collides with rizin in tokyo on april 29, lee mein, canadian mma pioneer, in need of hip replacement, donations requested, cody garbrandt explains why he still has gas left in the tank ahead of ufc 285 comeback fight, ufc 285 press conference – watch here, ciryl gane's coach, fernand lopez, says gane will "disrespect" jones at ufc 285, ode osbourne discusses his ufc vegas 70 win, man killed in 'execution style' shooting outside mma gym in australia, ovarian cyst rupture was cause for hailey cowan to be removed from ufc vegas 70, vladimir putin presents steven seagal with order of friendship award, former ufc champs luke rockhold, eddie alvarez sign with bare knuckle fc, louis glismann: winner of amiran gogoladze bout "going to win the championship", darren till explains why he asked for his release from the ufc, tatiana suarez explains callout of rose namajunas: "it's just because i respect the hell out of her", amber "the bully" brown set for emotional return to the cage, alexa grasso inspired by other women in mma: "we were told that we would never fight in the ufc", sergei pavlovich to serve as backup fighter for jon jones vs. ciryl gane title fight at ufc 285, ufc 285: prospects to watch, cameron saaiman discusses his upcoming fight at ufc 285.
Differences between formal and informal essays
Most types of essays written always fall into two categories i.e. formal essays and informal essays. The question is we need to know what these essays are and the differences between them. Formal essays may include admission essays, scholarship essays and could be of various types like cause and effect essay, persuasive or even argumentative. Informal essays on the other hand tend to be more personal, they have a sense of humor and features common interest. Let us simply define each of these terms, with help of mba essay writing service :
What is a formal essay? A formal essay is defined as one that is written in a formal style. This means that a formal essay makes use of strong vocabulary with all punctuation and grammar observed. These essays are specific, focused on facts and have a standard template language.
What is an informal essay? An informal essay is one written for enjoyment with the use of vivid expressions. It doesn't involve much grammar and punctuation and is more personally based. The writer focuses more on personal experiences in the write up.
Both formal and informal essays have differences in terms of their context and writing style. Formal essays may be research based, factual and usually written in a third person point of view (he, she, her, and himself). Informal essays on the other hand are also known as personal essays and are mostly subjective with the writer giving his/her opinion. It is usually written in a first person voice.
How to write an informal essay: When you want to write an informal essay, there are things you must put into consideration. The tone of your essay should be in a casual and relaxed tone. Informal essays also reflect the writers sound and voice. The use of first person pronouns such as "I" and "me" helps in giving the readers a personal view of what the writer is discussing. Although it is not common in the academic world, personal letters, editorials, and newspapers contain informal essays.
How to write a formal essay: The organization of a formal essay is strict meaning it is well patterned and structured. A formal essay has a clear introduction, body and conclusion supporting its thesis. It is written in a third person voice and this is the type of essay that is expected in most academic settings. It is common to buy essays that are formal because they are associated with academic writing and are usually graded. Students who do not have the time to write their essays or feel they are not good at essay writing often resort to https://www.wiseessays.com/buy-an-essay to buy essay papers from online paper writing services.
A typical formal essay will have an introduction which contains a thesis statement, body paragraph stating the main ideas and a conclusion that summarizes everything. They may be descriptive, narrative, persuasive, critical analysis etc.
Difference between formal and informal essays: The major differences between formal and informal essays would be stated under the following subheadings:
1. Tone: Informal essay: It is frequently subjective and more personal. This means it may be amusing, thoughtful or conversational and casual. Formal essay: The tone of a formal essay tends to be objective. Emotions are held in check and rather expressed through arguments.
2. Vocabulary: Informal essay: In an informal essay, the vocabulary is short, precise and there is no much use of phrasal verbs. The words are simple and direct.
Formal essay: Formal essays make use of larger words and do not include the use of slangs and contractions. The use of "I" is permitted in the introduction and conclusion but must be avoided in the body in order to maintain its academic tone.
3. Structure: Informal essay: Informal essays are not strictly structures. They do not necessarily follow the standard logical sequence. Formal essays: Formal essays follow a logic sequence and structure from clearly stating one argument to another in paragraphs.
4. Characteristic: Informal essay: It is usually written in the first person pronoun. Formal essay: It is written in the third person pronoun.
5. Purpose: Informal essay: The purpose of informal essays could be reflections, interaction and entertainment. Formal essay: Formal essays are for critical evaluation, presentation of ideas, facts and detailed analysis.
6. Subject/content: Informal essay: It is drawn from everyday events and personal experiences. Formal essay: Most times it involves other forms of knowledge, literature, historical events.
DISCLAIMER:
We may receive commissions and other revenues from this article. We are a paid partner of organizations mentioned in this article.
You may also like
Fiber optic joint classifications and how to work, best video games in mma history, japanese teacher jobs, 3 types of medical malpractice you should know, pain and suffering explained, a history of ufc and casino venues.
How to Write an Informal Essay With a Perfect Plan
Today, we are going to talk about the type of essay that differs greatly from other types of papers. It may be a surprise for you, but an informal essay is written usually for enjoyment. This doesn't mean that this type of essay cannot be informative or persuasive, but it is less formal than a relaxed expression of the opinion, observation, or research. A good informal essay may have a relaxed style, but it has a strong structure, though this structure can be less strict than a formal essay has. An informal essay has a tendency to be more personal than a formal one, though both can express subjective opinions. In a formal essay, a writer is silently presenting his or her thoughts behind the words; at the same time, in an informal essay, the author is connected with the reader in a conversational style.
How to Write an Informal Essay to Interest Readers
Before we are talking about how to write this type of paper, we should understand what is informal writing. Informal writing is writing where you should reveal your ability to write informally and express your own point of view on an issue. If you write informally, try to express your own personality in the essay. Don't worry about writing in academic style, but avoid sloppiness.
Many students may ask, "what is the difference between formal and informal essay?" The difference is in the style of writing or in how we use words to say what we want to say. Different situations require different ways of using words. The way we write in the academic or scientific purposes differs a lot from the way we write to a friend or a close person. Proper writing of the informal essay is to understand the features of the genre. Observance of the basic principles and recommendations on writing will create an interesting essay.
Steps for Writing an Informal Essay
Select the topic. You have a great opportunity to select any topic for your paper. An informal way of writing provides a great chance to write about whatever you want. Choose a topic that will be really interesting to you. The presence of a certain narrow topic that contains the problem and prompts the reader to thinking is a great choice. If there is no list of informal writing topics among which you can choose one, and only a general direction is given, then you need to take into account which audience the essay is written for. Variants can be different: your classmates and a teacher, the commission, the literary community, the employer. If the essay is written for handing in to the teacher, then it is necessary to consider what qualities will be evaluated. Proceeding from this, the topic should be chosen in such a way that it would be possible to show those abilities that the examiner is waiting for from the author: originality, the ability to logically construct sentences, literacy, professional qualities, etc. When choosing the topic for writing an essay from the proposed list, you should choose one which you have particular knowledge in.
Write an informal outline for essay. This part of a paper is important, because with an informal essay outline, your writing will be much easier. An outline is like a plan with which you will not forget to include all main points in your paper. It often happens that a person who has enough eloquence and the ability to express his/her thoughts on paper, has difficulty in starting the essay. Thinking about the introduction can take quite a long time, which greatly darkens the process of creative work. Before you start writing an introduction, you need to formulate an idea, define a goal, and find sources of information for the work. It is important not to focus on the introductory part too long. Write an introduction including a thesis statement. Remember that the essay is distinguished precisely by the presence of the author's view of the existing problem, his or her relation to the world, speech , and thinking.
Write the main body of your essay using cliches, colloquialisms, and even jargon, as the format of this paper allows you to write in this way. It is necessary to avoid complicated formulations or too long sentences. It is important to follow a laid-back style to establish contact with the reader. It is important not to overdo it, however, turning the essay into a substandard text full of slang. The correct emotional color of the text will be given by short, simple, understandable sentences, and the use of different intonations in sentences. Include a detailed analysis of the problem. Your own point of view needs to be argued on the basis of factual material.
Write a conclusion. Summarize everything that you have said before in your paper.
Remember relative brevity of writing. There are no restrictions on the number of pages, but the informal essay is usually small in volume. An informal paper has a free construction. The informal essay has a way of presentation that does not fit into any definite framework. The construction obeys its own logic, which the author adheres to, trying to consider the problem from different angles.
Proofread and edit your paper. Ask your friend to do it in order to find and correct more mistakes.
Informal Essay Example
The following example of informal college essay writing was created to help you handle your own paper. As this type of paper is not formal, you can find personal observations, opinions, or points of view. The main thing is that this example is written in a relaxed manner, but it adheres to a particular structure. Short informal essay examples usually include the personal contact, and not the academic writing flow. You can find a subjective opinion in this type of paper, so you should write in this way as well. Our sample will help you understand how to write your own informal paper in order to get a high grade.
Click the images to see their full size.
Useful Tips for Informal Essay Writing
Keep in mind that informal essays can be written in the first person, so using "I think that…" "In my opinion…" and "I believe…" are welcome.
Sentences of your essay should not be too long, especially in the case of run-on sentences. At the same time – they should not be too short. Varying your sentence lengths is a good practice.
Reread your essay at the end of your writing process. Ask yourself whether the tone is too formal or too informal. Make all necessary changes if needed.
Add personality to your essay! Don't know what it means? Well, an informal essay gives you a chance to personalize your writing, using words and phrases which are used only by you. In this way, you will have a unique piece of writing on a particular topic. Be creative!
All statements that you include in your paper should be clear and realistic.
Despite the free composition, the informal essay must have internal unity, with consistency of the author's statements expressing his or her opinion.
The author does not insist on his/her point of view, but uses a method as if inviting the reader to think about and discuss it.
Typical Mistakes for Writing an Informal Essay
The absence of links between the substantive parts of the essay: introduction and conclusion, and the main part of the essay with the conclusion.
Having proportionality of parts of the essay which should not be equal in length. The introduction and conclusion in the aggregate should be no more than one-third of the entire work. The main part is two-thirds.
Inability to strictly follow the theme of writing in the course of reasoning.
Inability to compositionally structure an essay in accordance with the theme and the main idea.
Vast amounts of unnecessary information in the introduction and conclusion. However, too short and too unreasonable a conclusion is also inappropriate. It must really summarize and sum up all the work. The absence of a conclusion is a serious logical mistake. The conclusion must be meaningful in accordance with the introduction, topic, and main body of the essay.
Absence of a problem in the introduction (this is the topic itself) and the formulation of a key thesis, which will be proved there.
Indistinct formulation of theses, making it difficult to integrate them into the logical structure of the work. If there are several theses, then there should not be a contradiction between the theses formulated in different parts of the paper.
Weak arguments. They are such if they do not prove or confirm, unconvincingly or superficially, the thesis.
Unreasonable repetitions of the same thoughts.
Errors in the division of the text into paragraphs and even the complete absence of paragraphs.
Inability to operate with abstract concepts.
The non-distinction between the concepts "example" and "argument," and inability to formulate a micro-output, on the basis of an example, correlated with the thesis put forward.
You may also be interested in our guide about gender-sensitive language or informal report topics to complete your perfect paper.
The Best Journey of My Life
Ig Nobel Prize
The Market Scene
Retirement Farewell Speech Example
Farewell Speech Example
Business Owner Farewell Speech Sample
Receiving a Twenty Year Service Award
Princeton Graduation Speech
Never Giving up on a Dream
Medical Student Graduation Speech
Semi-formal
Tribute Presentation Sample
Greenpeace Organization
Treatments of Autism Spectrum Disorder
Marketing Manager Speech Sample
Demographic Policy and Abortion in China
Causes of Teenage Drug Addiction
Positive Effects of Classical Music
Developing of Professional Skills of the Employees
College Psychologist Speech
How to Plan an International Trip
Demonstrating a Marketing Plan for New Product Line
Destructive Effects of GMO on Children
Child Adoption Speech
Become a Volunteer
Why Videos Go Viral
Party Planning for Children's Birthday Parties
Modern Relationship Problems Presentation Sample
The Advantages of Jogging
Let's Become Vegetarians
Killing Routines
Fiction review
Non-fiction review, creative review, business letters, academic letters, personal letters, essay writing, business writing, creative writing, research papers, writing tips, give your grades a boost.
Original papers by high quality experts
Free preview and unlimited revisions
Flexible prices
Types of Papers
Informal Essay
How To Write An Informal Essay
How to Write an Informal Essay
Informal essays contain thought-provoking ideas presented in the first-person language. Such compositions help to organize thoughts on specific topics, reflect on readings, or organize ideas. In this case, knowledge on how to write an informal essay encourages readers to accept particular ways of thinking that writers may have on topics. Moreover, convincing papers persuade readers to change their thoughts and opinions. Informal essays contain humor, sarcasm, and other artistic language elements. In turn, preparing several drafts aligns ideas with specific strategies that may interest the audience. Besides, peer reviewing may help in writing better free papers. Additional tips include an informal language in body paragraphs and adequate details.
General Information on Informal Essays
Informal papers help to organize thoughts on specific essay topics , reflect on readings, or organize ideas. In particular, if writers know how to write an informal essay, they use these compositions to entertain readers while informing them of any particular problem. Informal essays demonstrate one's creativity and communicate strong emotions about covered themes. Then, students rely on brainstorming, structuring written works in different sections, and proofreading to remove grammatical errors. Compelling, informal compositions include personal imaginations and thoughts toward topics. In this case, an introduction should contain a summary of the main opinions and writer's thoughts on a topic. Moreover, a thesis statement developed at the end of the opening paragraph improves the overall quality of informal works. Other essential steps include peer-reviewing to identify significant weaknesses and possible ways to improve the writing.
What is an Informal Essay
An informal essay uses opinions and reasons to demonstrate the validity of views presented in written pieces. Basically, informal essays encourage readers to accept a fascinating perspective. Compelling compositions motivate readers to perceive ideas in a specific way. In this case, an informal paper depends on:
writer's beliefs and knowledge of a particular topic;
an ability to represent ideas in an exciting way.
A writer narrates an issue affecting them, society, or country in a compelling way. For example, outstanding compositions contain the definition of items presented in a narrative essay by considering how to write an informal essay. In this case, one takes a clear stand on the issue and writes it in the first-person perspective. Besides, informal language entertains and informs the audience.
Criteria on How to Write an Informal Essay
Informal essays excitingly inform the audience. The following steps are essential in preparing informal papers.
developing a thought-provoking topic;
including sufficient evidence and details to support the point of view;
providing an introduction with a clear and strong thesis statement;
organizing a conclusion with an informative summary.
Informal essays reveal one's creativity in presenting facts about topics. Basically, narrative writing comprises logical opinions organized excitingly. In this case, students must connect thoughts with effects, covering how to write an informal essay. Hence, the following points are essential for demonstrating higher thinking abilities.
presenting personal opinions and reasons for supporting various concepts;
demonstrating a high level of understanding of a topic.
Informal essays rely on an adequate explanation of thoughts and ideas. One must:
present opinions clearly;
use an informal tone;
incorporate correct spelling, grammar, and punctuation;
develop clear statements.
Application
Compelling informal papers include a personal connection to a topic. Writers must:
use imaginative information and opinions;
demonstrate a high level of understanding of covered points.
10 Steps for Writing Informal Essays
1. brainstorming.
Students brainstorm to generate views that support topics to meet the requirements of how to write an informal essay. Several methods are essential when making ideas.
Freewriting – This step involves a quick listing of ideas. Basically, writers list ideas without stopping, editing, and correcting possible mistakes. As a result, the process leads to an adequate generation of concepts.
Mind Mapping – Students use a visual tool to generate essential ideas. In this case, the process involves drawing an image of relationships between significant thoughts.
Gap Filling – Writers should provide basic ideas and expected outcomes. For instance, filling the deficiency leads to the generation of required concepts. As a result, organizing the points of view leads to the required decision or action.
Reverse Thinking – The step involves a creative approach to questioning various situations. In this case, students imagine an opposing action and evaluate the level of applicability and effectiveness.
Figure Storming – Scholars choose a familiar or non-existing character and relate to the narrative or ideas. Compelling informal papers may show abilities and challenges resulting from the character selected.
2. Plan an Outline
The informal outline lists the main points. In particular, students record developed ideas to make the introduction, body sections, and closing paragraph since they understand how to write an informal essay. Hence, the following points lead to useful frameworks:
formulating main ideas;
linking main ideas to the primary objective;
maintaining a logical flow in an academic paper ;
creating a focus in the essay.
3. How to Write an Informal Essay with a Good Thesis Statement
A thesis statement forms the backbone of an informal essay. In this case, a strong claim contains the main suppositions presented in informal papers. Hence, students should:
make an assertion and indicates the writer's position;
generalize information presented in the essay;
contain arguable information;
develop the thesis statement that appears as the closing sentence in the introduction.
The strong main claim shows the writer's thinking of independence. Basically, compelling compositions demonstrate the ability of a writer to analyze a topic. In this case, one should combine claims and supporting details in one sentence. Moreover, changing the composition's direction based on the pattern selected enhances the overall quality. As a result, common patterns include:
Reasons – Students state all the ideas covered in the essay.
Statement–Transition–Reason – Writers summarize the main idea in an overarching pattern.
4. Writing an Introduction
The introduction contains the composition's most general information. For example, readers get the composition's roadmap from the opening paragraph if the rules on how to write an informal essay are followed. Hence, important points include:
Definition – The section contains clear explanations of essential terms and concepts. For example, students describe the main opinions discussed in the narrative.
Relevance – The introduction contains essential concepts and themes contained in the composition. In this case, compelling opening paragraphs explain the significance of the story.
Thesis Statement – The main claim is the last sentence in a composition.
5. Writing Body Paragraphs
The body of an informal essay contains adequate details that support the written narrative. In particular, compelling papers address each supporting aspect in a separate and fully developed section. Basically, scholars use the first-person language to help the audience to understand significant concepts in stories because:
each paragraph contains an opening statement;
the first sentence guides readers about the information to expect;
the following phrases support the topic sentence and connect to the thesis statement.
6. Writing Personal Opinions
Informal papers provide personal opinions on a topic. For example, writers state and express extreme views. In turn, different approaches show the validity of the ideas presented in narratives.
7. Writing Interesting Concepts
Writers must provide attention-grabbing ideas throughout compositions to learn how to write an informal essay. Sometimes, one may use metaphoric language or irony. Moreover, compelling essays indicate the level of the student's creativity.
8. Writing a Conclusion
The conclusion paragraph closes the informal paper. Basically, scholars rewrite the main claim and body ideas contained in narrative compositions to follow the rules on how to write an informal essay. In turn, learners should observe the following points:
Relevance – Conclusions repeat the narrative's importance.
Review – Closing items recap the points discussed in body paragraphs.
Summary – The last paragraph in an informal paper connects the body section and the thesis statement.
9. Rewriting
Students should rewrite the first draft and effect the necessary changes that make a paper readable. In this case, scholars should:
develop the first draft to incorporate appropriate modifications;
reorganize the second draft to ensure that the composition meets the required standards;
follow a specific rubric that results in an excellent outcome.
10. Proofreading and Editing
Proofreading papers comes as the last step, determining the overall understanding of how to write an informal essay. In particular, writers read essays several times and identify significant opinions. Moreover, primary goals include detecting common grammatical mistakes and other syntax errors. Basically, recognizing and removing spelling faults improves the readability level. In turn, sharing written works with peers enhances the proofreading process. Hence, students should not hesitate to share their written works with others for reading and finding possible errors.
Additional Tips for Writing Informal Essays
Introduction
Informal papers contain compelling opening paragraphs, improving relevance and readability. For example, the submission should provide a summary of personal opinions and on the subject. Besides, including a strong and debatable thesis sentence improves overall outcomes.
Body Section
Students should observe the following concepts:
Body paragraphs use informal language.
Shorter body paragraphs make reading easier.
Sections enhance the overall flow of information.
Informal essays should evoke the reader's emotions.
Respectful communication makes informal papers compelling to readers.
Successful learners present adequate information that supports the main narrative. In particular, real-life examples make an informal essay compelling and useful. Furthermore, creativity is an essential aspect of intimate compositions, improving overall outcomes.
Summing up on How to Write an Informal Essay
Knowledge on how to write an informal essay allows a writer to express opinions for pleasure purposes. Basically, learners use these compositions to entertain readers while informing them of a specific topic. In this case, compelling papers motivate the audience through creativity and the flow of information. For high-quality papers, scholars rely on brainstorming, structuring essays in different sections, and proofreading. Moreover, 10 steps discussed in this article can help to improve the overall quality and attractiveness of informal papers. Then, preparing several drafts enhances the flow of ideas. In turn, rubrics improve overall outcomes during rewriting. Besides, peer reviewing allows students to eliminate all the errors that may lower the quality of written works. Additional tips include an informal language in body paragraphs and adequate details.
How to Write a Classification Essay
How to Write a Persuasive Essay
Useful articles.
How to Write an Essay on Time Management in College
How to Write a Critique Paper
How to Get a Girlfriend in College
College Essay Introduction
10 Reasons Why Everyone Should Go to College
10 Hardest College Classes
Logical Order
Opinion Essay