How to Write a Biography Essay
Biography essay writing guide.
A biography essay is an essay where you tell the story of a person's life. It's a chance for you to do research and learn interesting facts and opinions about someone. That person could be a historical figure, a famous actor, politician, artist, writer or inventor. The point of the biographical essay is to reveal who that person was and what contribution they have made to the world.
In order to write a great biography essay, you'll need to develop a thesis statement about them and write supporting paragraphs with information about their life and work. Finally, a conclusion will help show the lasting impact they've had.
Let's take it step by step:
Step 1 - Choose Your Subject The person you choose to write about should be someone famous. Since you'll need to do research about them, they need to be someone who you can find articles and books about. It would be best if the person is someone you're interested in. That way it will make it easier for you to get excited about doing the research.
Step 2 - Do Research The more you read about your subject, the clearer a picture you'll have of who they are, what they accomplished and why they're famous. Different writers will have varying opinions and information about your chosen person, so it's best to read a wide range of sources. As you do your research, take notes of interesting facts, dates, events, names. Take note as well of particularly strong opinions, especially if they are opposing or contradictory of your subject.
Step 3 - Write an Outline Make an outline of your essay. Your essay should follow the standard five paragraph format (Introduction, Body Paragraphs, Conclusion) unless otherwise instructed by your teacher. Your outline will help you organize the information you gathered during your research while you consider which ideas to include in each paragraph.
Start with a quote either by or about your subject. Something that really reveals the essence of who they were/are.
Include a fascinating story or anecdote about them.
Describe an incredible accomplishment they achieved.
Though Marilyn Monroe had fame and fortune, she was a troubled woman whose self-destructive habits may have ultimately led to her tragic early death.
Nobel Laureate Gabriel Garcia Marquez invented a new genre of writing called magical realism which had a powerful impact on the literary world and influenced many writers who came after him.
Step 6 - Body Paragraphs This is where you'll get to include the information you gathered in your research. Make sure you stick close to the theme you introduced in your thesis. For example, if you're writing about Marilyn Monroe, you may want to include facts about her troubled childhood and marriages as well as her substance and prescription pill abuse. You'll also want to let readers know about her films, interests and lifestyle. Who were the people that were close to her? What did they have to say? What kind of different opinions did authors have about her? Include contradictory information to provide a more complete and complex picture of your subject.
How is their work relevant today?
What is their legacy? How are they remembered?
What or who did they have a major influence on?
EssayTigers brings you the best in custom paper writing! EssayTigers brings you the best in custom paper writing!
To get started, simply place an order and provide the details!
How To Write A Biography Essay And Get An A+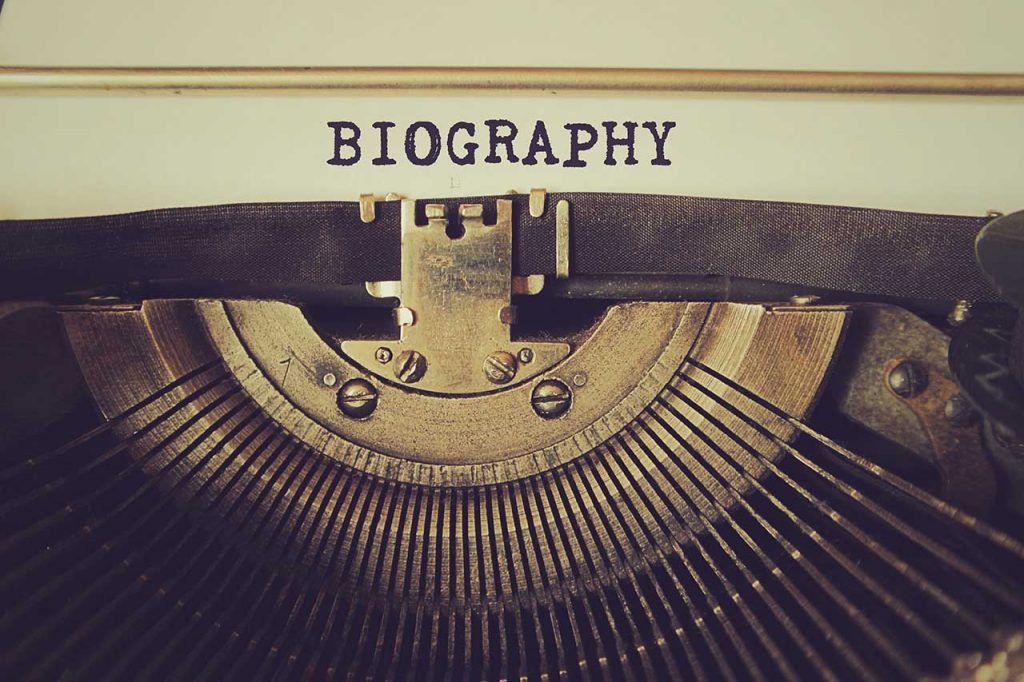 As a high school or college student, you have probably written dozens, if not hundreds, of essays of all types. However, a biographical essay is nothing like you have written before. In fact, despite seeming relatively easy, the task of writing a biography essay can get very confusing to inexperienced students.
Instead of your ideas, a biography essay utilizes facts, but it takes a lot of research and writing skills to write a biography essay that will impress both your peers and your professor. Our   essay writing service has prepared a detailed guide on how to write a good biography essay, and here is everything you need to know.
What Is a Biographical Essay?
Before you can find out how to write a biography essay, you need to learn the answer to the essential question: what is a biography essay? A biographical essay is a type of academic paper where the author tells the story of someone's life.
In some ways, biographical essays are similar to other types of essays, especially narrative papers. They both tell a story that should captivate and inform the readers. However, a biographical essay focuses solely on the story of one person and often includes an analysis of the person's personality, not just a list of significant events from the subject's life story.
Typically, the biography essay format deals with the life story of another person. In some cases, you may be tasked with writing a biography about yourself. In that case, your paper will be called an autobiography essay, and it's a common assignment in high school and during the college application process.
At first glance, a biography essay may seem like just another type of written assignments that you simply have to do for a good grade. However, a bibliography essay is actually a very important piece of writing that allows you to tell a story of another person's greatness, significance, or vulnerability through his life events.
Biography Essay Outline
Even though a biographical essay is a unique form of writing, it still requires you to follow a specific format and structure. The biography essay outline helps you keep your thoughts in order and never miss a single significant fact or quote.
So, how to write a biography essay outline? Unless otherwise specified by your professor, you should follow the standard five-paragraph essay structure. It means that your biography essay outline will include the following chapters:
Introduction
Body paragraph #1
Body paragraph #2
Body paragraph #3
Now that you know what is biography essay and how to create a good biography essay outline, it is time to finally find out how to write a biography essay. In this part of our guide, we will focus on a personal biography essay, or autobiography.
Students are often wondering: how to start off a biography essay to make a good impression on the readers? The introduction is the first part of your paper the readers will encounter, and you should pay extra attention to what you write in this chapter.
How to write an introduction for a biography essay? Start with a hook — an attention-grabbing sentence that sets the tone for the paper. It can be a personal anecdote, a fact, or a quote from someone else describing you.
In the rest of the introduction, write a little about yourself without giving up any important facts —  save those for the upcoming chapters of the essay. Finish the introduction with a thesis statement, where you should describe the essence of your biography essay.
Body paragraphs
If you went for the classic five-paragraph structure with your biography, you will have three body paragraphs. There is no standard way to distribute your biography between those three paragraphs, but since you are writing about yourself — a young person whose later years are still ahead of them — you can use the following structure:
Body paragraph #1: childhood
Body paragraph #2: school years
Body paragraph #3: current situation
Since it's a personal essay, you probably won't use too much research to support your claims, which will be based on your own life. However, you should carefully choose the wording, not to exaggerate your achievements. Be as close to your own life events as possible.
A conclusion is an essential part of any essay, and it's equally true for a biography essay. Since you are retelling your own life story, and it's difficult to assess your contribution to the society simply because you are only at the beginning of your own career, you should write about the way your life until this point impacted your development as a person.
How to Write a Biography Essay About Someone Else?
Our essay service has already covered how to write a personal biography essay, but in most cases, you will be tasked with writing a biography essay about a different person — usually, someone famous and significant in their own field. This person can be dead or alive, but they will likely have a rich biography that is relatively easy to write about.
The key to writing a strong biography essay is to rely strictly on facts, not on fiction. It doesn't mean that you should simply list the facts from the person's life story without any opinions of your own, but those opinions and assumptions must always be based on the official statements from the person's biography.
Additional Tips on Writing a Biography
Wondering how to write a biography essay to make it absolutely flawless? Check out these extra writing tips from our expert team of authors that specialize in essay writing in the United States:
Even though that might seem obvious, you should always use a chronological order when listing the events in a biography essay. There are a few situations where a reverse chronological order also works, but a standard chronological order is easier for the readers to comprehend.
Not every event from the person's life is worth mentioning in a biography essay. Before beginning to writing your essay, you need to study the person's biography in detail. Then, write down the events and experiences that influenced their life and achievements, leaving behind the more insignificant facts.
When you are writing a biography essay, your job is to give an impartial insight into the life of your subject and assess their contribution to the world. Your readers don't want to see any generalizations or your own opinions, especially if they are negative — there are other genres of writing where you can do that.
Featured articles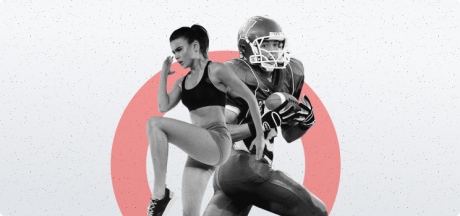 Best Sports Essay Topics 2023: Your Ultimate List
Writing an essay about sport is fun, even for those who are not avid athletes. It allows you to show your love for your favorite sport, team, or player. But students must understand why everyone should play a sport to be able to choose the best sport essay topics. This post shares insights to help […]
Author: Marina Kean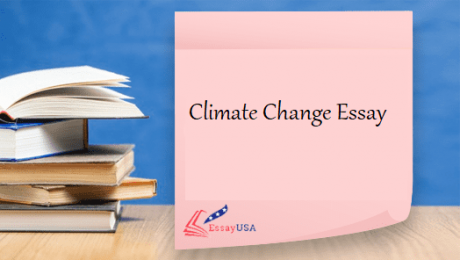 Climate Change Essay
Climate change is a rather serious problem in the modern world. In connection with these changes, the planet Earth has many problems. Atmospheric conditions and human life, in general, are changing on the planet. Climate change is a very popular research paper topic written by students. Before moving on to writing your papers, you need […]
Take 10% OFF— Expires in h m s Use code save10u during checkout.
Chat with us
ALISA Bot AI-powered assistant
Smart Chat Chat, FAQs, files
Self-service options
Search FAQs Fast answers, no waiting
Ultius 101 New client? Click here
More options
ALISA Chatbot
Messenger
Live Chat specialist
International support numbers

For reference only, subject to Terms and Fair Use policies.
Learn more about us
Future writers
Explore further
How to write a biography essay
The complete guide on biographical storytelling
Anyone can learn how to write a perfect biography essay about someone else's life by making sure to focus on true, objective facts about a specific person. First, determine the scope of the person's life (years), pick a central theme, and write out the biography using the classic narrative arc.
Many college courses include an essay writing component, and a biography essay is one of the types of essays that you may encounter, especially if you are taking courses in liberal arts disciplines such as history or cultural studies. This guide from Ultius will provide you with a thorough overview of how to write an effective biography essay. The guide will include the following sections:
purpose of a biography essay
biography and culture
elements of a good biography essay
how to write a great biography essay
samples/examples
additional information
After reading this guide, you should feel confident in your ability to write a strong biography essay, or at least in your ability to find the right kind of help to write such an essay.
Purpose of a biography essay
"Biography" literally means the story of a life. So, when you write a biography essay, what you are trying to do is to write the story of someone's life. ( Autobiography is a related concept that refers to the story of your own life.) If your biography essay is successful, then by the end of reading it, the reader should have a clear idea of what your subject did in his/her life and why his/her life was interesting and/or important enough to be the subject of a biography essay.
According to the Ultius glossary, a biography is a detailed descriptions of a famous person's life and accomplishments (as a genre). Biographies typically contain intricate details of the subject's personal life and sometimes include an analysis of the person's personality and attributes.
A biography essay is similar to other forms of essays, such as the narrative essay, insofar as it involves telling a story. A biography essay, however, is supposed to be rooted in historical fact, and it should describe your subject using objective tone and language.
Narrative essay how-to guide. Click here is you are interested in learning how to write a narrative essay instead.
There are two important things to remember about a biography essay.
1. It is a true story that describes the life of your subject. You are not allowed to just make things up, and there should be scholarly documentation confirming that what you are writing is valid.
2. It is a story about someone else, generally a famous historical figure . If you were writing about yourself, that would be a memoir, which for present purposes should be considered as different from a biographical essay.
Only use details and facts that can be verified through documents or existing sources. An important hallmark of biography essays is that they are true.
The importance of biography essays
The English writer Samuel Johnson had this to say about biographies:
"No species of writing seems more worthy of cultivation than biography, since none can be more delightful or more useful, none can more certainly enchain the heart by irresistible interest, or more widely diffuse instruction to every diversity of condition."
The main idea here is that my reading biographies, people can gain insight into the lives of other people who have done amazing things. This can be enchanting in its own right, and it can also provide the reader with inspiration for his own life and help the reader look at his own life with fresh eyes.
Stuck with writing? Essay services from Ultius can help with biography writing.
For example, are you interested in doing philosophy? If so, you may find it inspiring to read biographies such as:
Ludwig Wittgenstein: The Duty of Genius , by Ray Monk
Albert Camus: A Life , by Olivier Todd
Søren Kierkegaard: A Biography , by Joakim Garff
A nice thing about the genre of biography is also that biographies are written about a huge range of different figures in different disciplines, meaning that you can find biographical subject that may specifically interest you or move your heart.
Biography and culture
Biographies play an important role in preserving human cultural memory: it is like history, except focused on the life of one person. People have been telling stories about heroes and other admirable figures since the beginning of the human species.

Modern biography, though, is somewhat different from the old heroic stories, in that modern biography is supposed to be objective and scholarly, and it is generally rooted in a secular view of time and history. In other words, modern biographies are based in reason more than imagination, and they are not supposed to include magical and/or irrational events.
Biography vs. legend
Biography is a modern scholarly discipline that has some similarities to the much older genre of the legend, but it is also different in some important ways.
So, the genre of biography carries on the old tradition of telling stories about the lives of admirable figures. But whereas the old legends were more imaginative and quasi-fictional in their tellings, modern biography is supposed to be based on reason and objective, verifiable facts about the life of the subject.
Elements of a good biography essay
In order to write a compelling biography essay, there are certain elements that you will have to include. Here are some of them.
Linear narrative arc
This may seem somewhat obvious, but a human life naturally resembles a story, starting with birth and ending in death, with various drama and events happening in between. This is the natural arc that you should follow when writing your biography essay. In general, you should begin your essay with the birth of your historical figure and then follow him/her through the events of his/her life until death.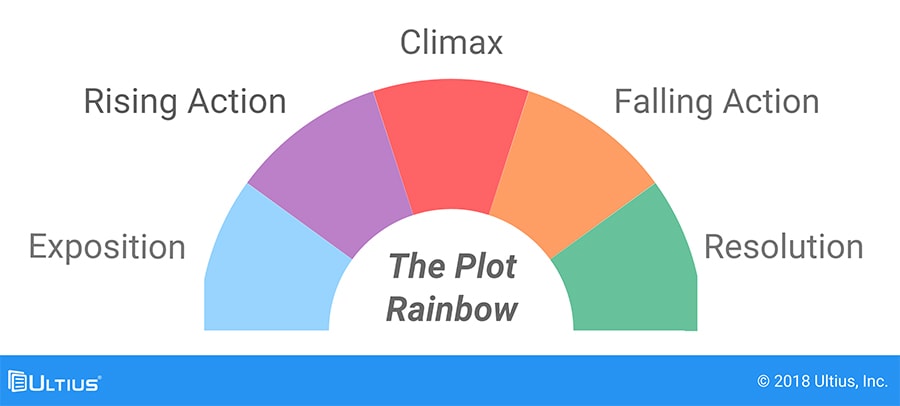 Some biography essays might be able to get with innovations such as non-linear structure, but unless you really know what you are doing, that can get very confusing, and your biography essay would be difficult to follow. So, for all intent and purpose, we can say that following a linear narrative arc is a best practice for writing a biography essay.
Different types of narrative structures
These are some of the possible types of narrative structure. When writing a biography essay, you are strongly advised to stick to the linear structure.
The linear structure is the standard for most biographies; it starts at a specific point in the protagonist's life and moves forward in chronological order. Nonlinear structure is more complex as this style moves between time periods with time skips and flashbacks. Thematic structure strategically conveys given and new information to frame and insert specific themes.
Choose a compelling biography essay subject
For your biography essay, your subject will be the person whose life story you will be writing. In order for your biography essay to be effective, you will have to pick a subject who is interesting, important, or otherwise qualified to be the subject of a biography essay. You should ask yourself the question: why choose your subject, and what has your subject done that deserves to be recorded and remembered?
Of course, there's a sense in which every single human life is interesting and important. But for the purposes of your biography essay, you will want to dig deeper and consider why your subject is worthy of being remembered in the collective cultural memory.
An effective biography usually focuses on someone who has affected history, or someone who has achieved a high level of excellence within his/her discipline or field.
Søren Kierkegaard: A very important philosopher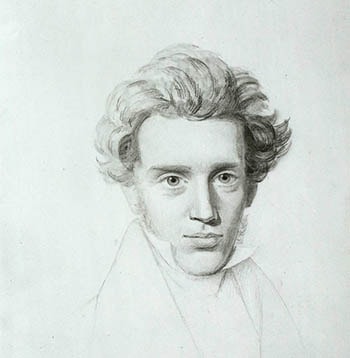 Kierkegaard would be an example a good subject for a biography essay, because his works are generally considered a turning point in modern philosophy.
The subject of your biography essay does not necessarily need to be well-known. In fact, it can be a lot of fun to dig into the life of someone is not well known but should be. The important thing is that your subject must be compelling, and there must be a solid reason why his/her story should be told.
Also, when picking a subject, you may want to make sure that you actually like your subject. That can make writing a biography essay more fun, and your respect for the subject (or lack thereof) will also probably come across in your writing. If you want to convince others that your subject is compelling, then it would help if you find him/her compelling.
Choose biographical (life) events wisely
A lot can happen in a life, and it would probably be impossible for you to include everything there is to know about your subject within a single biography essay. So, you should choose the high point, or the most important points, and then focus on those.
Events in the life of Kierkegaard
These are key events that could be the focus of a biography essay on Kierkegaard.
Garff, Joakim. Søren Kierkegaard: A Biography. Princeton: Princeton U P, 2007.
How to write a great biography essay
Now that you know about the elements of a biography essay, you can follow these steps in order to ensure that your biography essay turns out to be a success.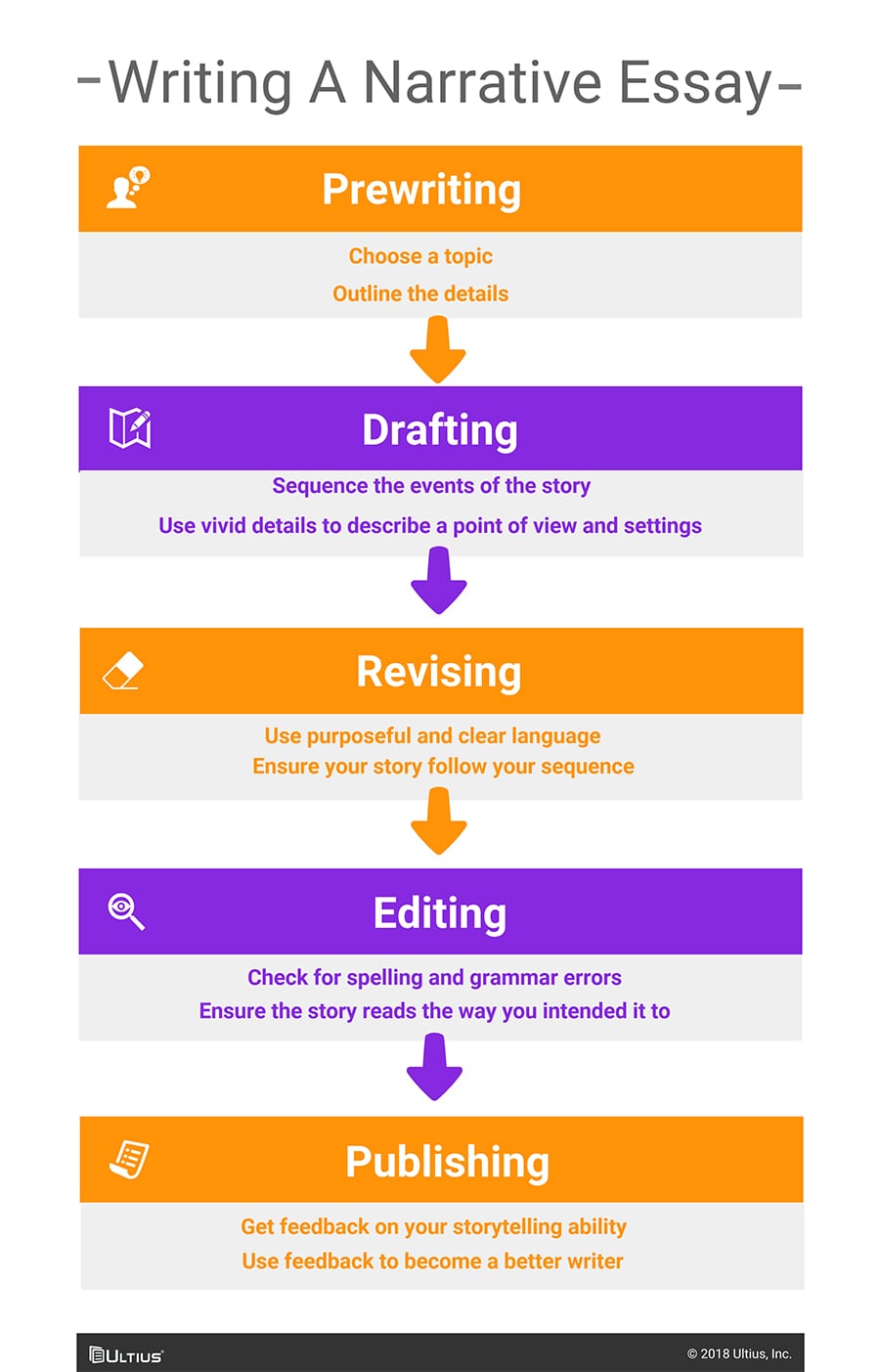 Next, integrate the specific biography related aspects listed below.
Determine the scope of your biographical essay
Again, your biography essay won't be able to include everything there is to know about your subject. So, you will want to map out the scope of your biography essay before you get started. The birth and death of your subject are the logical starting and ending points for your essay. Then, you will want to select a few events or accomplishments in the life of your subject that are worthy of remembrance.
You can develop a full-fledged outline, or you can use a table like the one developed above. Either way, though, you will have to have a clear idea of where you will begin, where you will end, and the path that you will take from the beginning to the end.
Compile credible sources
Your biography essay has to be rooted in verifiable facts about the life of your subject. This means that it is important that you identify and document the sources of your information. The essay sources should generally be scholarly in nature, and you should avoid using websites to the greatest extent possible. This is because it is often difficult to tell whether the content on websites have been drawn from credible sources.
Questions to ask when compiling sources

If there are references listed on a website about your subject, then you should trace those references back to the original academic sources. Those are the sources you should use for your biography essay.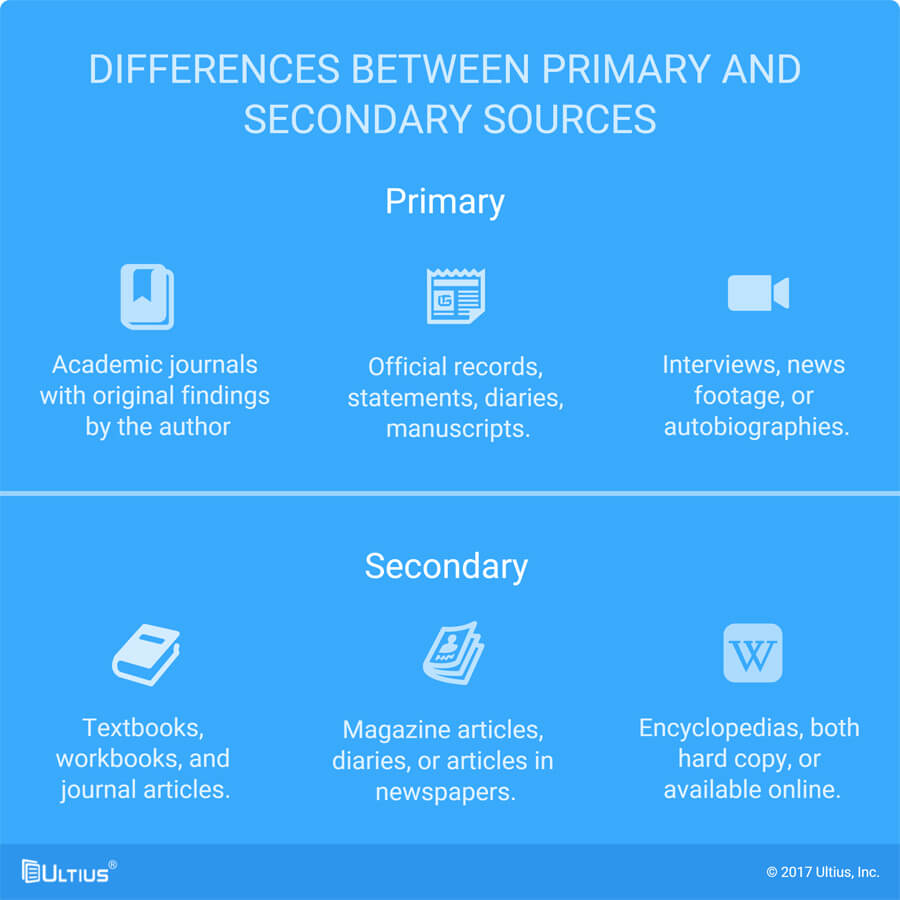 Write in a clear and compelling style
Remember: with your biography essay, you are at least partly trying to show your reader why your subject is interesting and why he/she deserves to have an essay written about him/her.
Your interest in your subject should come across in your writing style. After all, if you feel bored with your subject, then why should anyone else pay attention?
The language you use should be scholarly (but still filled with imagery ), but you should also focus on varying sentence structure, using excellent word choice, and other writing techniques that tell the life story of your subject in a compelling way that does justice to the importance of your subject.
Samples/examples
See the example biographical essay below for a clear example of how it needs to be written.
As the sample shows, it's very important to be focused on true details. Please see the list of blog posts below for more examples of biography essays:
Biography essay on Hillary Clinton
Biography essay on Frank Rosolino
Short essay on Edgar Allan Poe
If you need more help or would like something written for your own needs, consider buying custom essays from Ultius . Our talented writes can help you get something done in as fast as three hours.
Additional information
That brings us to the close of this guide on the biography essay. Here is a recapitulation of some of the best practices that have been covered here.
Develop a focused arc
You should use a linear narrative structure, starting with the birth of your subject, ending with their death, and focusing on selected key events and accomplishments in the subject's life.
Write in the scholarly mode
Although a biography essay is a kind of "story," it should still be written in a rational, scholarly way, and referencing in MLA or Chicago style is usually required for this kind of essay.
Love your subject
If you get to choose your subject, then you should pick a subject that you personally admire. This will make the writing process more fun, and your interest will also show in your writing and make the biography essay more enjoyable for the reader.
Find help if you need it
Finally, Ultius has plenty of resources that can help you write a successful biography essay and hone your skills as a writer. Please feel free to lean on us.
Stuck with writing?
Ultius can help
Ordering takes 5 minutes

Tested Daily
Click to Verify
The Ultius Promise
With every order, you can count on the following:
Delivered on time
100% original
Free revisions
Awesome 24/7 support
World-class writers
Writer Options
Custom Writing
Business Documents
Support Desk
+1-800-405-2972
Submit bug report
A+ BBB Rating!
Ultius is the trusted provider of content solutions for consumers around the world. Connect with great American writers and get 24/7 support.
© 2023 Ultius, Inc.

Skip to main content
Skip to secondary menu
Skip to primary sidebar
Skip to footer
A Plus Topper
Improve your Grades
How to Write a Biography Essay | Steps and Format of a Biograpphy Essay
September 17, 2020 by Prasanna
How to Write a Biography Essay: What Is A Biography Essay? A biography essay is a type of essay where you tell the story of a person's life through your words. A biography essay gives us the chance to dwell in someone else's life. The essence of a biography essay is to sketch the person's life as accurately as possible such that the person can be easily visualized and their essence truly graspable.
The meaning of the word 'biography' is the story of a person's life written by someone else. A biography essay is one of the oldest types of literature and non-fiction. A biography includes much more than the person's basic facts like education, work, relationships, death, etc.; it portrays that person's experiences through the events in their lives.
You can also find more  Essay Writing  articles on events, persons, sports, technology and many more
Through a biography essay, you have to reveal who the person truly was and what they were all about- their beliefs, their ideology, all of their small traits and any little detail that will help the readers to connect with the person.
Since all biography essays are generally about famous people, it is easy to gather information about them from books and articles. A good biography essay should have little nooks of private information about which everyone is not aware of. These pieces of information must be chosen so that it supports your thesis.
All biography essays have a thesis statement. A thesis statement is a one-liner which captures the essential aspect of that person's life. A thesis statement is a statement about the person's life, which covers the big picture, or the most crucial aspect or experience of that person's life which justifies most of their doings.
A biography essay can be said to be an insight into a famous person's life which not only covers the information about their expertise but also throws light on what type of person they were.
Steps Of Writing A Biography Essay
Writing a Biography essay is diametrically different from writing a regular essay about a person. A biography essay is all about capturing the true essence of a person. It can be used as a tool by which you can show a side of a very well known person about which very little is known to the common public.
A standard biography essay should mention much more than the works of the person. You have to create an ambiance through the recreation of the personality of the person in interest.
You have to recreate the person's life and their experiences with your essay. It is an interesting and engaging way of learning about a famous person. There are a few steps that will help you to follow the format of a biography essay.
Select Your Subject: Needless to say, the first step in biography essay writing is to select a famous person about whom you want to write the biography essay. It is advised to select a famous person since you will be required to write a lot of information about that person. You can easily gather a significant amount of information from books, articles, magazines, newspapers, etc. It is best to select a person whom you are personally interested in. That way, you can get motivated to do loads of research about that person.
Do Research: A good Biography essay can be easily distinguished from other average essays about the same topic. The differentiating factor among the best and the other biography essays lies in the amount of time and research done on the selected person. The more research you do, the clearer picture you will have about who the person was. It is recommended to mention the famously known facts about the person only as little as required. An ideal Biography essay should have little known facts about the person. Those facts should justify your thesis statement. Take notes about the opinions of that person which are controversial, take notes of dates which are of significance to the person's life, etc.
Make an Outline: Draw up an outline of the Biography Essay. Divide your essay into the standard five-paragraph format, which includes an introduction, a minimum of two body paragraphs, and a conclusion. Remember to remain within the word limit as given to you. The purpose of the outline of the biography essay is to ease your way through the essay. The outline will help you to organize and frame your essay. To convey the essence of the Biography essay, you should chronologically arrange the events of the person's life.
The chronological arrangement of the information will help the readers to understand and truly feel who the person was. It is crucial to pay attention and maintain the essay structure also. The outline of the Biography essay is a schematic plan which will help you to sort the information according to the most significant facts.
The easiest way of arranging an outline is by adding numbers to the points according to their significance. Outline with sub-points and with bullets. You can then easily arrange the essay with this outline.
Biography Essay Writing Format
As mentioned earlier, the format of the Biography essay should be according to the standard essay writing format with one introduction, which should have a thesis, a minimum of two body paragraphs and one conclusion. The format is further described below.
Introduction of a Biography Essay
The introduction being the starting point of a biography essay should instantly capture the reader's attention. There are several ways to engage the readers instantly.
You can start with a quote or saying which can be famously spoken by the person of interest. This quote should paint a clear picture of them and should easily make the readers understand what kind of personality they had.
One other option can be to cite an anecdote or a short story from a person's life. This story or anecdote should ideally be short, crisp and should deliver a powerful message about the person. This will keep the readers engaged in the essay.
After a flashy beginning, continue the introduction by describing the basic identity of the person with facts such as their name, their date and place of birth, education, marriage/ relationships, etc. Keep the basic information on a strictly need to know basis. The introduction should be short and should give the basic details about the person. It will help the readers to connect with the essay as it moves on.
After the end of the introduction, a thesis statement is to be included. A thesis statement is a one-liner which captures the true essence of the person in question.
This statement is a unique observation you have made about the person, which may be a flaw, or maybe an incident that played a huge role in the shaping of the person. It is the template on which the rest of the essay depends on. You have to shape the rest of the essay in such a way that it justifies the thesis statement.
Body Paragraphs of a Biography Essay
The body paragraphs are where you include the information from your research. It is required to stick close to the theme of your essay, which is the thesis statement.
Describe the information chronologically from childhood to their maturity. Include intriguing information like what their family, friends and colleagues said about them, what kind of impression they had on people, etc.
It is essential to include information that truly upholds the complexities of their human nature. Share their experiences in a timeline which have an impact on their personality or temperament.
It is best to avoid tedious facts like where they worked or for how many years and so on. This information should be lightly trodden on, and then you should move on to other personal information of them or of the people close to them.
Their accomplishments should be described in a timeline and what impact it had on contemporary society or continues to have, to date.
To keep the readers' interest piqued, include flashbacks from their lives which influenced the decisions taken by them later.
To keep the pieces of information connected, link the events in later life with their childhood.
Another important point which should be mentioned in the body is any major event which changed their lives in a new direction. Things like how they overcame obstacles are to be mentioned.
Conclusion on How to Write a Biography Essay
In the conclusion of a biography essay, briefly describe the experiences and events about the person of which are of utmost importance.
Mention any quotes or interviews which support your thesis statement further. Include what their legacy is, how their work is continued and how it is relevant today.
You can also include a less known fact about the person. Don't only restate your thesis statement, but go beyond by mentioning their impact on today's society.
Lastly, conclude the essay with a candid comment on their impact on our society.
FAQ's On How to Write a Biography Essay
Question 1. What is the outline or format of a biography essay?
Answer: The skeleton of a biography essay is given below-
Question 2. What are the significant pieces of information that should be included in a biography essay?
Answer: A biography should be based on interesting and compelling facts that are not well known about a famous person. The information that is required in a biography essay is- origin, education, relationships, career path, their first job and their accomplishments. These will provide the basic information in a biography essay.
RS Aggarwal Solutions
RS Aggarwal Solutions Class 10
RS Aggarwal Solutions Class 9
RS Aggarwal Solutions Class 8
RS Aggarwal Solutions Class 7
RS Aggarwal Solutions Class 6
Picture Dictionary
English Speech
ICSE Solutions
Selina ICSE Solutions
ML Aggarwal Solutions
HSSLive Plus One
HSSLive Plus Two
Kerala SSLC
Distance Education
+44 20 8144 7946
+1 (253) 235 4136

Custom Writing
Custom essays, order essay services, essay writing help online, write my essay, essay writers for hire, academic essay writing, best essay writing services, essay writing services uk, english essay writing services, other essay services, how to place an order:.
Select your academic level and the number of pages and pick a desired deadline
Then press "Order Now"
Add your instructions
Choose writer's category
Make a payment
Get your paper before the deadline
Assignment services
Online assignment writing service, assignment help, coursework paper writing, assignment writing services, buy assignment online, coursework writing service, research paper services, research proposal writing service, term papers writing services, research paper help, pay for research papers, academic research paper service, research papers writing services, buy a research paper, college papers for sale, annotated bibliography help, thesis services, thesis report writing services, thesis editing services, thesis writing services, phd services, phd writing services, phd proposal writing service, buy phd thesis, phd research and literature review, phd thesis editing, dissertation services, dissertation writing services, buy dissertation online, custom dissertation writing help service, dissertation proposal services, write my dissertation, dissertation editing services, dissertation literature review writing, dissertation consultation services, dissertation survey help, mba dissertation writing services, mba essay writing, mba dissertation editing, mba assignment help, mba thesis writing help, mba personal statement writing, law services, law dissertation writing services, law coursework writing services, bvc/bptc writing service – bvc/bptc opinion & drafting writing, law essay writing services, law assignment writing services, law report writing service, all subjects, university application help, college admission writing service, cover letter writing, college application help service, personal statement writing help service, resume writing help, bursary and scholarships application help, ucas application help, buy essay papers canada, buy essay papers uae, buy essay papers saudi arabia, buy essay papers new zealand, buy essay papers usa, buy essay papers uk, buy essay papers qatar, buy essay papers australia, buy essay papers ireland.
Sample Essays
Our Guarantee
Free Writing Tools
It's so easy to contact us.
Just send us an email, give us a phone call or you can visit our professional and friendly UK team for an excellent level of service delivery. An easier way is just to drop us a message on our Live ChatBox on the bottom right of the page 
If you have any questions and want to find more about our services, kindly check our information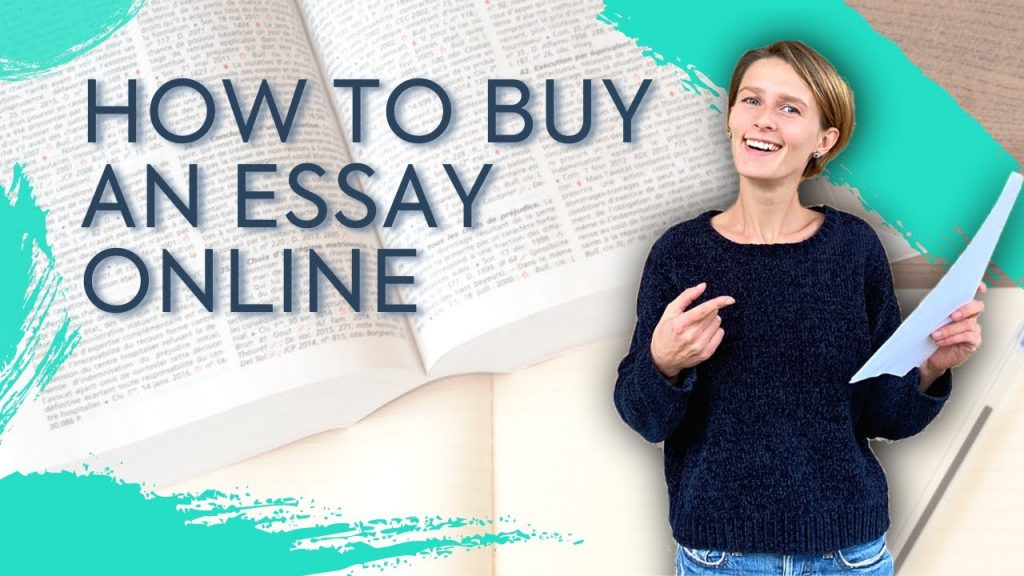 Step By Step Guide on How to Write a Biography Essay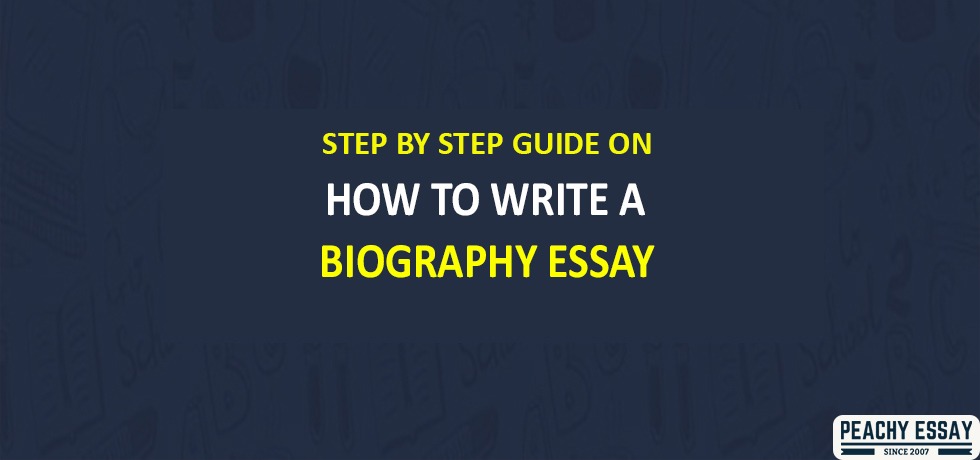 peachyessay
April 17, 2020
Blogs , Essay Writing Guideline
As a student, writing a biography essay is one of the requirements you have to fulfill to complete your academic program. However, some students, especially those who lack adequate time and writing skills, find it hard to craft papers that meet the expectations of their schools.
In this guide, you will get in-depth information regarding how to craft a biography essay. Let us proceed!
What is a Biography Essay?
A biography essay refers to an article where you narrate a story about someone's life. The person you write about could be a politician, an artist, a musician, or an inventor. If you want to compose a great biography, you must select an interesting topic that has some impact on society.
How to Start A biography Essay?
Crafting a biography can be difficult if you don't know where to start. If you are facing such a challenge, don't worry; the following steps will help you a lot.
 Choose the right and an appealing subject about someone's life. After selecting the topic, write down notes about the individual's life.
Conduct thorough research about the person to gather adequate information.
Conclude regarding the individual's traits and their contributions to society. Finally, with the information you have gathered, you can now write a biography essay regarding the person.
Examples of Biography Essay
If you want to become an excellent writer, you must first acquire the right writing skills. Also, you have to review various online essay samples to familiarize yourself with different personalities. To acquaint yourself with these samples, you may visit professional writing websites , such as Peachy Essay.
The following is an example of a biography essay.
A Biography of Gabriela Emma – a Personal Trainer
Gabriela Emma has been a personal trainer in New York City for the past ten years, and her exercise routines have yielded excellent results. Her clients include people from different walks of life, such as lawyers, bankers, business people, musicians, politicians, teachers, and many more.
Because she deals with a diverse clientele, she has adopted unique workout programs that are tailored for specific customers. For instance, she mostly applies aerobic exercises for those customers who are either overweight or obese. However, she uses body toning, stretches, and strength exercises for those clients who either want to build muscles or maintain their fitness status.
Gabriela is a famous gym instructor, and because of her experience, she has managed to appear in prominent fitness publications in the US and around the world. Her unique fitness approach has been an inspiration to many upcoming trainers, who have been learning her styles through various channels, such as YouTube.
Gabriela was born in Florida in 1985 and earned her BS in sports science from New York State University in 2010. After her graduation, she developed an interest and embraced modeling as a career. Due to that, she worked for top designers and appeared in magazines and billboards in the US, Europe, and Africa.
In order to maintain her modeling and fitness status, Gabriela embraced fitness and started working out in the nearby gyms. Later on, she got married, and she is currently a mother of two sons. Like anyone else, sometimes, she finds it challenging to balance between career and family issues, but she has to do it anyway.
With her 10+ years of experience, she has made a positive impact on many people's fitness lives. Outside the gym environment, she is a writer and a consultant for fitness products and marketing videos. Besides working at the gym, she acts as a fitness lifestyle model, and she hosts many fitness shows on many TVs.
Biography Essay Format
If you want to craft a great biography essay, you must follow the right format, as explained below.
The introduction
The introduction is intended to give detailed information regarding your subject's background. Also, the opening is meant to hook your audience to make them develop an interest in reading the rest of the paper. If you want to compose a great introduction, you must adopt the following approaches: begin with a quote regarding your subject, write an interesting story about them, or describe their accomplishment.
Thesis statement
A thesis statement is an idea/argument upon which the rest of the paper is anchored. Note that the statement appears in the introduction to show the readers the position you have taken regarding the subject matter. Furthermore, a thesis statement is put in a conclusion to emphasize to your audience about the essay's main idea.'
The Thesis Statement Generator may also help you gather more information.
Below is an example of a thesis statement:
'Although Dennis James was a wealthy man, he was a troubled person whose terrible living styles may have led to his early death.'
Body Paragraphs
The body paragraph is where you put the information you collected during your research. Sections can be three, or more depending on the paper's word count.
In case you are writing about a renowned musician or any other prominent personality, the following may be included in sections 1-3.
Paragraph one
In paragraph one, you may talk about the subject's birth history and how they were brought up. Also, highlight their school life, from primary school to college level.
Paragraph two
In paragraph two, you should capture the subject's work history and any other achievements.
Paragraph three
Use paragraph three to highlight the person's contributions to society and show how their role has impacted the community. Also, if they are not alive, you may highlight the story on their death here.
The conclusion is where you give a summary of the main ideas in your paper. If you want to end your article well, ensure that you show how the subject's role has affected people's ways of life.
An excellent conclusion must address the following aspects.
The kind of contribution the person made in their field
Show the relevance of their work in contemporary time
Show their legacy and how they are remembered
Highlight the type of people they had a significant influence on
Knowing what to include in a biography can be helpful to you, especially when crafting papers. It is crucial to note that an excellent essay must comprise of an introduction, a thesis statement, body paragraphs, and a conclusion.
You can also read our excellent guideline on how to Structure an Essay .
Before you start crafting articles about influential personalities, you must know a biography essay definition . Understanding what an essay means is the best way of having a great start.

Purpose of a Biography Essay
A biography essay is about the story of someone's life. The essence of a biography paper is to enable the reader to understand what your subject did and how their contribution was crucial.
Through biography essays, many people can get information about famous people who have done wonderful things. These insights can be an inspiration to the readers and can even help them change the ways they do things.
Unlike other essays, a biography essay is crafted based on historical facts, and it is meant to give an overview of a subject using objective language. The following are important aspects that you need to bear in mind as you compose a biography essay.
It is a true story
A biography essay is a real story about someone's life. Therefore, when crafting it, ensure that you give factual and supported information.
A story about a prominent/famous personality
Usually, a biography essay is about giving a narrative about a famous person and showing how their ways of life are significant to society.
Biography and Culture
Just like history, biography essays play a critical role in highlighting the lives of famous people in society. Note that narrating the stories of prominent people is one of the best ways of keeping cultural memory. For instance, significant heroes, such as Martin Luther, were written about because of their essential contributions to the community.
For you to write an effective cultural biography, you have to narrate someone's story based on their cultural experiences. Therefore, you have to research the person's traditional background, and if possible, you may interview the individual to collect in-depth information from them.
It is vital to note that modern biography essays are written in a scholarly and objective way. Moreover, these articles are crafted based on reason rather than imagination.
Elements of a Good Biography Essay
If you want to craft an excellent biography essay, there are some components that you have to include, as described below.
Linear narrative arc
A linear narrative arc refers to narrating someone's story from the time of birth, schooling, work, and death.
Essay subject
With a biography essay, the subject refers to the prominent person you are writing about. Ensure that you select an appropriate subject that is critical to be your topic. Do research to find out why the subject is worth being written about. Usually, a biography essay is about someone who has excelled in a particular aspect within their discipline.
It is crucial to note that the subject of your biography essay doesn't have to be a famous person, but any person can suffice as long as their story is compelling.
Life events
Note that so many things can happen during one's lifetime. Therefore, when writing a biography essay, select important events about someone, and focus on them. For instance, you may concentrate on things, such as birth, marriage, work, and death.
How to Write a Great Biography Essay
The following steps can help you craft an awesome biography essay.
Identify the scope of your biography essay
A biography essay doesn't have to include everything regarding someone's life. Therefore, mark the scope of your essay; for instance, you may decide to narrate events between the person's birth and death. After that, you may then choose other crucial occurrences in a person's life time.
Outline the details
Once you have chosen the topic and determined the scope of your story, you can go ahead and create an outline for your article. This plan is essential because it gives you a road map regarding where to begin and end.
Research and compile reliable sources
The information you use to narrate about your subject must be factual and verifiable. It is essential to select and record the sources of the information you use in the paper. Moreover, avoid using the information on websites because it is hard to trace its sources. The recommended sources to use are scholarly ones, such as journal articles and books.
Write in a Clear Style
Note that a biography essay is intended to inform and convince your audience why a particular subject deserves to be written about. For you to write a clear and compelling story, you must select a subject where you have a great interest.
Also, to craft an interesting story, you must adopt an appropriate scholarly language. Lastly, ensure that you use the right sentence structure and proper word choice to tell the story of your subject compellingly.
Additional Information on the Best Practices of Writing Biography Essays
The following is a lick up of some of the best practices you ought to follow when crafting a biography essay.
Adopt an appropriate arc
A great biography essay should be crafted based on a linear narrative structure, beginning with the birth of a person and finishing with their death. Besides, you also need to focus on their important events and accomplishments in their lifetime.
Use a scholarly approach in your writing
A biography essay is a story about someone's life history, and it has to be crafted in a compelling manner to convince your readers that the person you are narrating about is worthy. For you to give a credible account about someone, you must use verifiable facts. Therefore, it is advisable to use scholarly sources, such as journal articles and books as your references. Moreover, you may use an appropriate referencing style, such as MLA, and Chicago.
Adore your subject
If you want to produce an excellent essay, then choose the subject you like most. An interesting subject will make your writing enjoyable, and you will be able to craft articles in a style that can make your piece more enjoyable to your audience.
Seek assistance from professional writers
Writing a biography is not a straightforward thing, especially if you are not conversant with its format. In case you want to craft such a paper and you are stuck, contact any professional writing company for help.
Biography Essay Vs Narrative Essay
Biography and narrative essays are some of the vital academic tasks you ought to familiarize yourself with. The following description of their differences can help you get a better perspective about them.
The purpose of a biography essay is to tell a compelling story about a prominent person's life, while the narrative essay's aim is to narrate something you have experience in your life.
A biography essay can be published in historical/cultural journals, whereas a narrative essay can be advertised in newspaper columns or some magazines.
Biography essays are crafted in an objective manner and written in the third-person style. Narrative essays are subjective and are composed in the first-person.
Citation styles, such as Chicago and MLA, required for biography essays. However, no citation or referencing style is needed for narrative essays,
Read our guideline on How to Write a Great Narrative Essay
How Finish Writing Your Biography Essay
The following is a highlight of what you are supposed to do in order to end your paper in an excellent way.
Proofreading and editing
Once you finish crafting your draft, check for grammar mistakes, and edit errors regarding punctuation or wordy sentences. To ensure that everything is okay, read the text loudly, and confirm whether the structure is easy to follow.
Request for feedback
The best way of asking for other people's views is to let them read your paper and identify any mistakes. After that, it is crucial to accept and implement all their suggestions to make your paper a better document.
Cite your sources and generate a bibliography
When writing a biography essay, it is crucial to cite and reference all the sources you use. Citing your sources is the best way of acknowledging the sources of the information you are using.
Final Thoughts on a Biography Essay
A biography essay refers to a compelling story about someone's life. Note that these articles touch on famous personalities, such as musicians, politicians, artists, or inventors. It is vital to bear in mind that you may write a biography on someone who is not prominent as long as you have a justifiable reason to narrate their story. Just like other essays, a biography has an introduction, a thesis statement, body paragraphs, and a conclusion.
If you want to write an excellent biography, you must observe the following: use a linear narrative arc, adopt scholarly sources, love your subject, and seek assistance from professional writers where necessary. In case you need help crafting your biography essay, contact Peach Essay writers for assistance.
Useful Links:
Essay services, assignment services, mba services, by subjects, give your grades a boost, top academic writers ready, to help with your research proposal, connect with us.
Just ask our team to "write my essay" and then sit back and relax. We'll get it done.
Safe & Trusted
Your Peachy Essay purchase is secure and we're rated 4.5/5
All work is written to order. No plagiarism, guaranteed!
We're here to answer any questions you have about our services

Quick Links
Peachy Essay provides model essays for tutoring and learning purposes only. At the end of the day, it's the students responsibility to do their own research and work. And therefore, submit their own work. We are a strong believer in academic integrity and have a "zero tolerance policy" on plagiarism. Therefore, all our works will be submitted with a FREE Turnitin plagiarism report.
© 2007 — 2022 Peachy Essay. All Rights Reserved. 
Back to all blog posts
The Full Guide on How to Write a Biography Essay
You are probably familiar with a handful of biography examples. You've seen biopics like Invictus about Nelson Mandela, or documentaries like King in the Wilderness about Martin Luther King or Marley about Bob Marley. Maybe when you had a free minute to spend, you browsed through the Biographies section in the bookstore with novelized lives of politicians and pop stars. However, can you write a good biography in a 5 paragraph essay? After all, aren't biographies supposed to be long and detailed? The answer is: it depends on what you are trying to say with this biography.
You've seen short biographies in your textbooks, for example, William Shakespeare biography put in a couple of sentences in your English Literature course book or a few words about the life of Isaac Newton when you studied Newton's law of universal gravitation in your Science class. These short bylines were biographies too! Therefore, an essay format is quite suitable. Let's look at it in detail.
Before You Start Writing a Biography Essay
Biography comes from Greek words meaning "life description". However, it's more than a simple statement of facts about someone in chronological order. A biography should tell a story of its subject, focusing on significant events and experiences and analyzing personality of a subject or their contribution to history and culture.
Your subject can be a historical figure, a modern-day celebrity, or just a person you know – however, they must be real, not fictional. A biography has a place for sentiment and interpretation, but it doesn't tolerate fantasies and speculation. Only real facts about a real person.
When choosing your subject, keep in mind the availability of information. You can hardly write a biography about someone whose life is only represented by two dates.
Choose someone you find fascinating, whose character or impact you believe to be significant. This way you will enjoy looking for additional information about your subject and will be genuinely enthusiastic while writing, which is always good for the tone and flow of your essay.
When you have all the facts about your subject, try to find a focus of your essay. Will you concentrate on how childhood experiences shaped their character? Will you show which character trait was essential for their success? Select facts that are most relevant to your narrative.
Writing a Biography Essay Outline
When you've done your research and have all the facts, it's time to lay them out to make them into a coherent story. The simplest way to do it is to follow a chronological order, looking in each rubric at the key points in your subject's life:
Parents, place of birth, family background
Significant childhood experiences
Education, coming of age
Key relationships
Career, achievements
Death and legacy (if the person no longer lives)
Your subject's current situation and impact they had
However, you can get creative with the composition:
- start with the person's greatest achievement and then show their way to this triumph
- use archetypical Hero's Journey template: your hero ventures out to get something they lack or crave, faces conflict, and ultimately triumphs over adversity
- show the life of your subject through the conflict (with circumstances, rivals, inner conflict) with classical story arc composition: Exposition -> Rising action -> Climax -> Falling action -> Resolution
- use parallel stories structure where you compare past with the present; however, keep in mind that if you skip from one time to another, you should make it very clear in the text, so as not to confuse your audience.
If that sounds too daunting and you think that maybe writing is not your thing, you can always outsource your essay to best paper writing who thrive on challenges like that! Our writers will come up with the best structure to make your essay compelling!
How to Start a Biography Essay
If it's a biography, it doesn't mean it must start with "He was born in…" or "Her parents were…" That's the most common mistake students make and it bodes lackluster experience for the audience. It's an essay, not an encyclopedia entry – you can start off with a great hook sentence! Use a quote by the person you write about or an interesting fact about them that the audience will find relatable. This is particularly important when you write about great personalities of the past, whom we tend to idealize. A fun fact or an intimate detail that humanizes them can go a long way in winning the attention of your readers.
After that, you can carry on with your usual introduction where you present your topic and make a thesis statement. For a biography, a thesis statement might include a claim about the person's impact or character trait that wasn't explored before.
Keep in mind that the outline you've put together before should work towards proving this claim: present facts and events of your subject's life, or testimonies of other people about the subject as arguments in favor of your vision. Be careful not to twist or cherry-pick the facts! It's still a biography and it must be complete and factual.
In the conclusion, instead of restating your thesis, reflect on the person's impact or legacy. Think of the impression you want to leave in your reader's mind. Should they be inspired, enlightened, moved, humbled, outraged?
What if I Have to Write a Biography Essay About Myself?
Autobiography is an account of a person's life where the author writes about self. Autobiographies present a unique insight into the personal lives of people and are treated as valuable historical documents.
Writing about yourself can feel awkward but don't let it put you off. You will be required to write a personal biography many times in your life for job applications, research grants, or who knows – you might become famous so people would want to read your memoirs! Who else but you has the experience and understanding of your life to tell about it? Anyway, looking at your own life from a third-person perspective and analyzing it critically is a useful skill.
To write your autobiography you will have to go through all the steps involved in writing a usual essay. Conduct research: look through your old diaries, documents, mementos. You may also want to interview your friends and family – they will remember some interesting things that you forgot or never noticed.
How to Write a Biography Essay about Someone Else
If you are writing about someone who lived long ago, like Clara Barton or Edgar Allan Poe, for example, the whole thing is relatively straightforward – you just stick to the facts you can find in literature, compare opposing opinions, etc. Basically, you do what you would do with any subject of research, only this time your subject is a story of a human's life.
However, in Social Studies, they often ask students to write about a contemporary. For example, a political figure like Abdul Kalam or Barack Obama biography essay, a famous athlete like LeBron James or Michael Jordan, or a celebrity, like Michael Jackson.
If you are writing about someone who lives or is recently deceased, try to be sensitive not to offend friends and relatives of this person. Write as if you knew that someone close to your subject would be among your readers.
When it comes to writing about someone you know personally, for example, your topic is "My mother: biography", you might want to interview her and ask for permission to write about her life. Letting her see the text of your essay for approval is another good practice.
Order Biography Essay Examples, Free Yourself from Stressful Tasks!
There are times when an essay is more than just an essay. If your scholarship or entire future is at stake, you don't want to risk it. Our professional academic writers can make sure that your essay lands you where you want to be.
If you need a unique sample of a paper done impeccably, all you have to do is click the button and let the professionals do the job.
Elissa Smart
Elissa Smart is an omnipotent demiurge behind PaperHelp's blog. Driven by seething creativity, not only she helps students with particular research and writing requests, but also finds the energy to share her extensive expertise via blog posts. A Barclay College graduate, Elissa puts her BA in Psychology & Family Studies and MA in Transformational Leadership degrees to good use, being of benefit to readers who are willing to learn from accomplished experts. She can also talk about boating on the Lake Superior by the hour, roots for Atlanta Falcons, and loves to sing in thick woods.
Related Posts
Best Free Learning Websites For Online Education during the Coronavirus Lockdown
How to Write a Nursing Essay: Writing Tips for Applicants and Students
Reasons Why Abortion Should Be Illegal Essay or Essay on Abortion Rights: Whichever You Are Going to Write, Read This First
Our Services:
When you use PaperHelp, you save one valuable — TIME
You can spend it for more important things than paper writing.
How to write a biography essay
Essay writing is an inevitable part of a student's life, not to mention there is a variety of these pieces. One of the writings that a learner will encounter is the biography essay. Students are advised to distinguish between a biography and an autobiography. If you are in a history, cultural studies or literature class you will certainly write some biography essays. Most students in arts faculty are required to write this type of essay. While some essays do not necessarily require any writing style, biography essays mostly follow MLA or Chicago styles. Therefore, you must be familiar with these formats before starting to work on your paper.
What is a biography essay?
A biography essay is a piece of academic writing that tells the story of another person's life. It is not to be confused with an autobiography that tells your personal story. Hence, you should write a biography essay in third-person language. If you have always looked up to a certain person, this essay is your chance to unveil information about them. Like other essays, you need a compelling introduction, informative body paragraphs, and an appealing conclusion. An effectively written biography will provide insights as to why that person was of interest. The reader will see the person's achievements and their overall impact. Below are some useful tips and guidelines that help you craft a great biography essay.
How to Write a Biography Essay Step by step
1. pre-writing.
Any essay requires planning before diving into the actual writing process. The pre-writing stage helps the writer to come up with adequate content for the essay.
How to Write an Informal Essay
Culture essay.
How to write a psychology research paper
Gun control persuasive speech
How to write a scientific paper
Gun control persuasive essay
Choose the subject
Identify the person whose story you want to tell and seek their permission first, especially if you will publish it. If the person does not agree, you might have to choose another subject. The person you intend to write about should be a popular one. Politicians, musicians, artists, authors, philosophers, and activists are some of the people with readily available information. It is also ideal to choose a subject you are interested in. What do you already know about this person?
Gather information about the subject
Use available resources to collect all the information you can about this person. You can look at books, newspapers, magazines, journals or reliable online sources. A list of research questions will make it easier to come up with the information you want to discuss. Note down the dates, events, facts, quotes or names relating to your subject. Use a wide number of sources to compare the information available about this subject. If they are available people, schedule dates where you can interview them. Alternatively, you can gather information from close persons like spouses, siblings, children, workmates or friends. This approach is crucial if there is some information you cannot find from the other sources.
Visit places that are important to the subject
If this individual made a breakthrough or encountered a life-changing event in a certain place, visit such locations. This way, you will relate more to the occurrence from that place. You can also identify the historical events that were happening during your subject's life. If it was during a war, financial crisis or such, you will understand this person better. What were the cultural trends during this person's growth? How did they change them positively or negatively? A person's surrounding is likely to affect the decisions they make bout their life.
Make your subject's timeline
Since you have collected much information about this time, organize their life from birth upwards. List down the events and occurrences from the person's childhood to their death or later years. Be keen on the dates since they will relate to major historical events that may have changed your subject's life.
2. Drafting your biography essay
Choose how to organize your essay.
You can organize the information gathered about your subject in several ways. Choose the most ideal one for you; the one that will help you tell you about this person exhaustively.
This approach tells the story of a person in chronological order. It starts from birth, childhood, young adulthood, adulthood, later years or death. Use a timeline to identify the events that occurred in this person's life. Tell about the turnarounds, breakthroughs or depressions as at the dates they happened.
In this method, you will use flashbacks or tell the story in reverse order. While you can insert new information at any point, this is a more complex approach.
Rather than writing the essay in chronological order, the writer chooses themes. This method does not necessarily tell the story but ideas regarding the subject.
The most standard format of writing biographies is the linear arc.
Develop a thesis statement
Since you have information about your subject's entire life, you are ready to write a thesis statement . It will identify your subject, achievements, and impact on others.
Introduction – How to start a biography essay
Write an introduction that will automatically get the reader interested in reading the entire piece. Start with an interesting quote, anecdote on or by the subject, or a fascinating achievement.
Write your body paragraphs
This section supports your thesis by the use of quotes, milestones, and experiences of your subject. Discuss any themes, patterns or habits that grew your subject to the person they became. Remember to include the dates and historical events that go in line with this person's life. What activities was this person interested in? Talk about films, sporting activities, political forums, and so on. Also, highlight the kind of lifestyle that your subject led and any changes in the same. If there is any contradictory information about this person, mention it in this section.
Conclude your essay
End your essay with a bang by connecting the person's life with any legacy they created. In this paragraph, your opinion or reason for interest in this person is welcome. Ensure that your conclusion fully supports your thesis statement and the information provided.
3. Polish your biography essay
Having told the story about your subject, review your work to ensure you did not omit any crucial details. Does your essay flow or are there loopholes that raise eyebrows? Make sure that you have observed the proper formatting and followed the required style.
How to write a 5 paragraph biography essay: Examples
How to Write a Personal Essay
Ccot/continuity and change essay, how to write a critical response essay.
Policy Brief
Social work research paper topics, cultural identity essay, related guides, how to make an essay longer, white paper, how to write a thesis paper | definitions,..., how to write a philosophy essay, how to write a scientific method essay, creative writing essay, how to write a problem and solution essay..., how to write a nursing essay | examples,..., how to write a personal analysis essay, how to write a short essay, how to write an opinion essay | outline,..., process analysis essay | how to write, definition,..., argumentative synthesis essay.
Need Academic Writing Help?
Hire a Writer Now
How to Write a Biography Essay and Get an A+
03 July, 2020
7 minutes read
Author: Elizabeth Brown
Got a chance to write about your idol but need help with realization? Read our article to know the secrets of effective biography essay writing. Whoever you decide to write a biography essay about, don't try to include random information at once. The person you describe would not like it. Instead, read our article about how to write a biography essay correctly and, more importantly, take pleasure in composing it. We'll share some smart tips and tricks that you'll find particularly useful for your writing.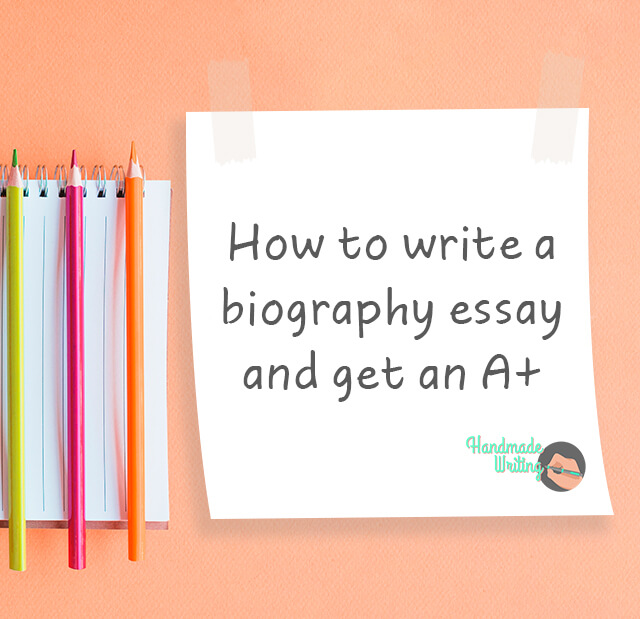 What is a biographical essay?
Some tend to mistakenly attribute biographical essay to the process of writing about themselves. But actually, biography definition has nothing to do with you. It's more about telling the engaging story about a person's life. This individual can be anyone: a famous historical figure, a well-known actor, politician, dancer, musician, artist, writer, inventor – you get the point. Such task sounds intriguing and interesting, and indeed it is. A biographical essay is a great chance to dilute simple academic tasks with a pinch of new article full of interesting facts and opinions.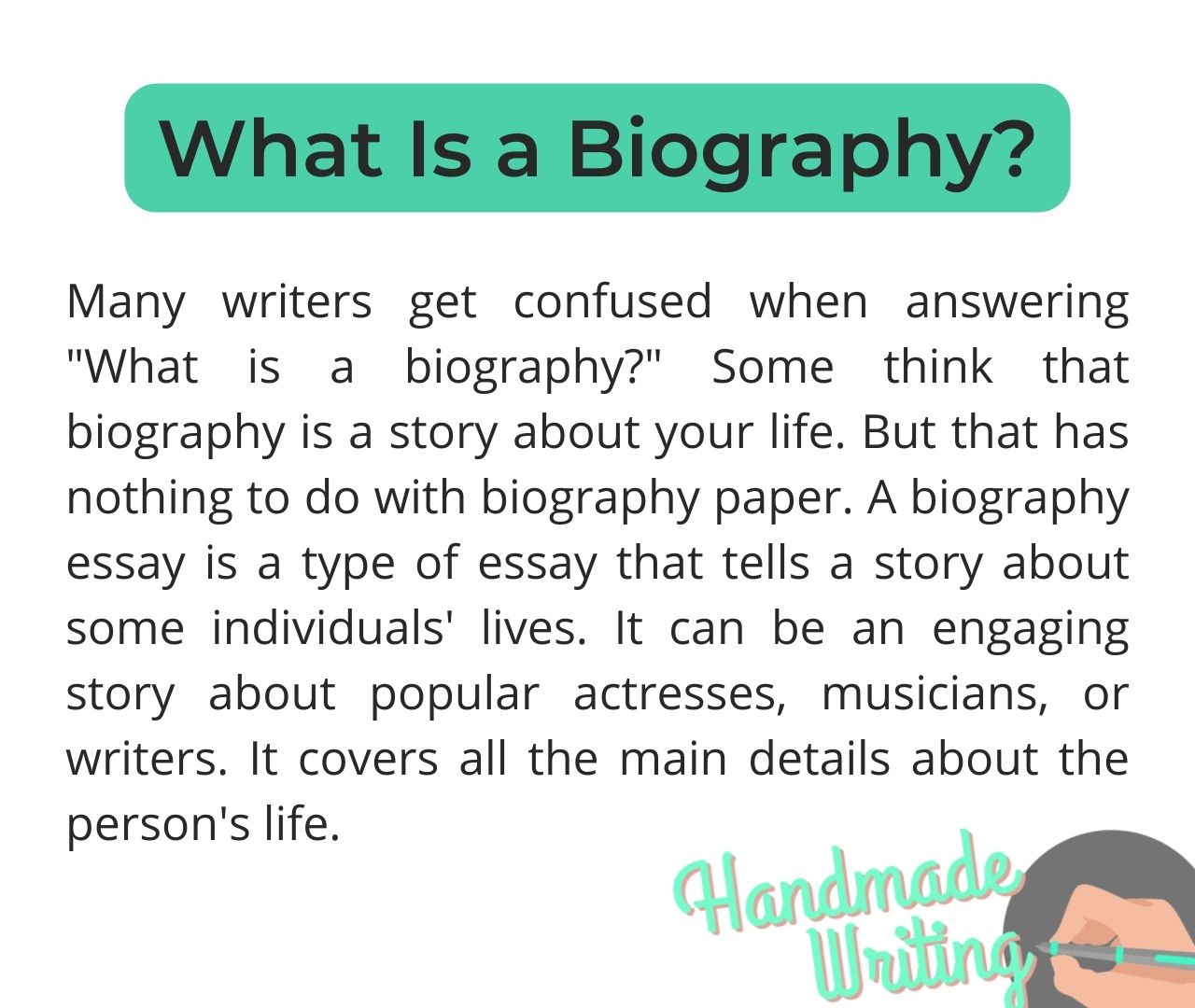 Biography essay outline
Before writing a biography essay, it's important to pay attention to essay structure and build up a biography outline. An outline is generally a schematic plan that helps to organize biography essays in accordance with the writer's preference. In this, the primary task is to create a list of the most significant facts you'll want to develop in the essay. The easiest way of arranging an outline is to add a numbered list indicating the main points, and a list of sub-points marked with bullets. Also, don't forget to include a biography thesis statement that'll sum up the main idea of your essay in one sentence.
How to start a biography essay?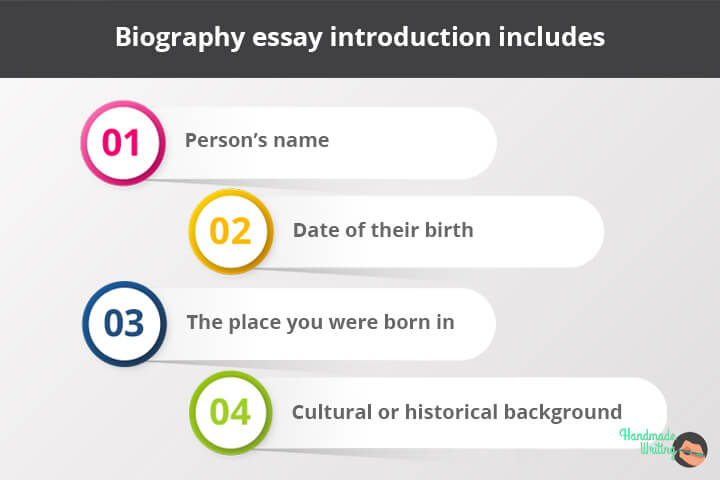 Before writing, you first need to understand what to include in a biography essay. An eloquent biography essay always starts with the introduction of a chosen person. The initial step of writing it involves the inclusion of such information as the person's name, date of their birth, and the place they were born in. Of course, it's not a uniform set of data necessary for this part. You can take the situation in your hands and write about some cultural or historical background surrounding one's birthplace or the day they were born. Adding such information to the introductory part will help to create some context by connecting you and readers closer to the described character and broadening the common knowledge with more absorbing facts.
How to write a biography essay about someone else?
When people ask how to write a biography paper, the only thing they think of is a random flow of ideas about someone's life. In fact, writing a biography paper is more complicated. The section following the introduction is devoted to life description. Here, you'll need to feature early life and childhood of a chosen person. This part should cover general information about their parents, and divert readers' attention to some facts related to their origin, education, and relationship status. Next, focus more on education and place where the person grew up. In this section, include more detailed information about the critical moments of their childhood life, like the name of the school they studied in or the point of moving to another city or town. Perhaps there are more facts worthy of note, such as family problems or health issues that revolved around one's childhood. If there are such, include them as well.
The second section of your biographical essay will tell readers about someone's adulthood. Depending on the person, this piece of story can be outlined differently. For example, you can write about their university or college life, or indicate their first job. The point here is to chronologically depict a period of moving from childhood to adult life. Then, talk about the formation of a person's career path, starting with the first working experience and ending with the remarkable moment of revealing talents and skills that shaped their life. In the next paragraph, mention the person's relationship during their adulthood. If applicable, describe how someone special helped them to become successful or motivated them throughout their career. Another significant aspect in this section has to do with the person's success, in which readers could know about their notable accomplishments and achievements.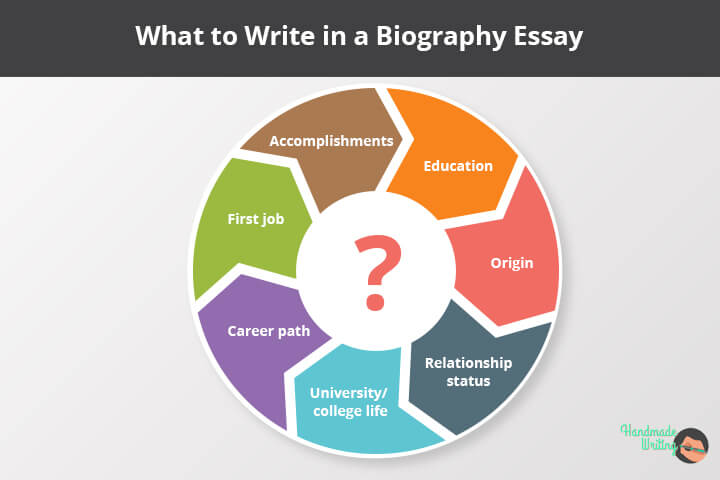 The final section of a biography essay will touch the person's current or later life. If they are alive, include the overlook of their place of living and write about their activities. You can also add such information as to their current projects or career plans, along with other meaningful facts about their life.
If the person you're writing about is no longer living, emphasize on the brightest moments at the sunset of their life. Mention the definitive moments and aspects, and write about the cause of their deaths.
Other tips on writing a biography
If you want your biography essay to leave a great impact on readers, don't conclude it with a simple explanation of why this or that person died and what their latest works were. This is only factual information which brings no specific value to your essay and, more importantly, doesn't breathe life into it. To wrap up your essay content with a memorable grabber, include a couple of sentences in which write about the person's legacy. That is, add the opinion of why this individual's activity became an exceptional contribution to the world's history, and why they have changed some aspects of their field.
Biography essay writing is a responsible task that aims at showing a well-acclaimed person from the best light. Therefore, you need to write about one's life as you would about your mother – with maximum details and showing respect for that person. So follow our advice to compose an A+ biography essay that you and your audience will enjoy reading.
Note that our company provides academic writing help. You can buy a Biography essay written from scratch by our  essay writer .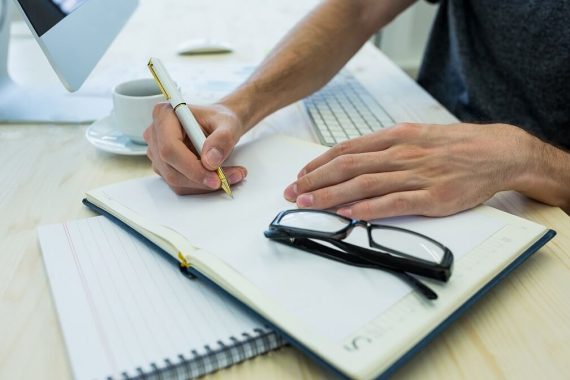 Best Essay Writing Services 2023
Student life can often be quite challenging because students have to deal with challenging college essay writing assignments. To facilitate the learning process, many services help you complete written work and get high scores. Now we will tell you about the best services that you can turn to and get high-quality papers. Essay Writing Service […]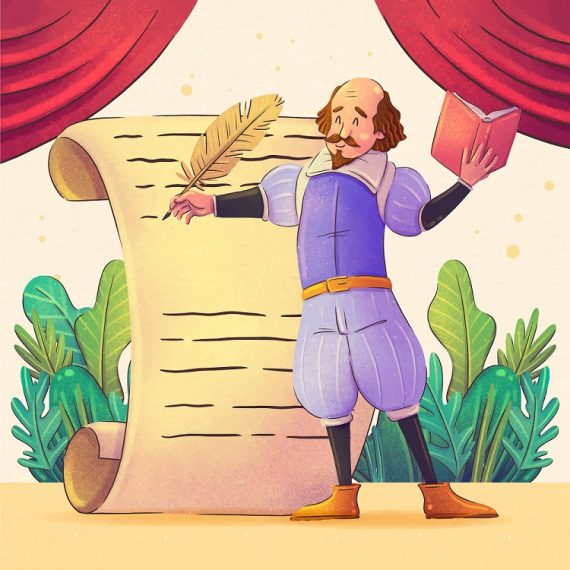 A life lesson in Romeo and Juliet taught by death
Due to human nature, we draw conclusions only when life gives us a lesson since the experience of others is not so effective and powerful. Therefore, when analyzing and sorting out common problems we face, we may trace a parallel with well-known book characters or real historical figures. Moreover, we often compare our situations with […]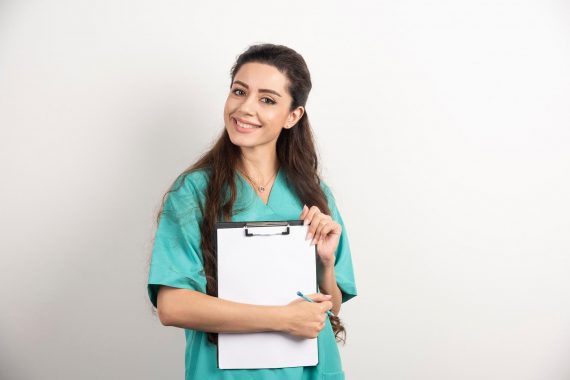 Nursing Research Paper Topics
Selecting an academic paper topic is a crucial step in the writing process. The variety of nursing research topics makes it challenging to find the appropriate paper theme. But if you choose a sound nursing research paper subject, it will contribute to a flawless thesis statement, using relevant resources, a smooth writing process, and impressive […]