Unity in Diversity Essay
500+ words essay on unity in diversity.
The term "Unity in Diversity" refers to the state of togetherness or oneness in spite of the presence of huge diversity. "Unity in Diversity" is based on the concept where the individual or social differences in physical attributes, skin colour, caste, creed, cultural and religious practices, etc., are not looked upon as a conflict. Instead, these differences are looked upon as varieties that enrich society and the nation as a whole. Unity in diversity is a very important principle because we all live in a diverse world. It is crucial to respect each other and support each other no matter what our culture, background, gender, orientation, or other differences may be. With the help of this 'Unity in Diversity' Essay, we will help students understand how we all stand together even though there exist many differences among us. Students can also practise essays on other topics to improve their writing skills.
Unity in Diversity in Indian Society
India is a land of unity in diversity. It is a vast country with numerous variations in races, cultures, languages and even geographical features. In many countries of the world, major geographical features divide international borders, e.g. Nepal and China are separated by the Himalayas. However, in India, we have learned to live in diversity, and our geographical features further solidify this bond. The Punjab region is known for being one of the most potent agricultural lands on earth. The Northern Mountainous region has come across different people and different languages. In the Rajasthan desert, we come across Rajasthani languages and culture, all part of India, yet distinct in their culture and language. To the further south come the people of Tamil Nadu, Telangana, Kerala, and Karnataka, all distinctive languages and cuisines.
India is a plural society. Its unity and diversity characterize it. Despite several foreign invasions, Mughal rule and British rule, the nation's unity and integrity have been maintained. It is this synthesis that has made India a unique mosaic of cultures. India fought against the British Raj as one unified entity. The existence of diverse languages, religions and cultures, foreign visitors and immigration from other parts of the world have made India's culture tolerant. The sources of diversity in India may be traced in a variety of ways.
Post-Independent India is a nation united against several odds and obstacles. The idea of the unity of India is inherent in all historical and socio-cultural facts as well as in cultural heritage. India is a secular state, and it has a constitution providing guarantees for people belonging to diverse regions, religions, cultures and languages. It covers people belonging to all socioeconomic strata. The Five Year Plans and several other developmental schemes are geared to uplift the poor and weaker sections of society.
India has been able to project itself as a single territorial unit in the face of physical, political, social and economic contrasts. The Great Plains, which is between the Himalayan ranges on the one hand and Peninsular India on the other has a unifying role. Climatically, the monsoonal rhythm of seasons provides a strong element of uniformity. The concentration of monsoonal rainfall to a few months in a year and the associated agricultural activities occur in India. Many cultural traditions are strongly tied to the monsoons. Saints have spread the message of universal brotherhood, which has helped a great deal in uniting different sections of society in India and making the country a unified nation.
India's vast diversity is matched by its geographical features and shows the strength of the country. The extraordinary characteristic of India is that in spite of all diversity in different fields-physical, social, linguistic, cultural and religious; there is a fundamental thread of unity.
In India, there are followers of different religions such as Hinduism, Buddhism, Jainism, Sikhism, Islam and Christianity. All religions have their sects and sub-divisions. So, there is diversity not only in regard to religious, racial compositions and linguistic distinction but also in patterns of living, occupational pursuits, land tenure systems, lifestyles, inheritance and succession law. Even the practices and rites related to birth, death, marriage and various functions are performed differently by each religion.
In the book "The Discovery of India", Jawaharlal Nehru says that Indian unity is not something imposed from the outside but rather, "It was something deeper and within its fold, the widest tolerance of belief and custom was practised and every variety acknowledged and even encouraged." It was Nehru who coined the phrase "Unity in Diversity" to describe India.
We hope this essay on Unity in Diversity must have helped students in improving their writing section. For more study material and the latest updates on CBSE/ICSE/State Board/Competitive exams, keep visiting BYJU'S. Also, download the BYJU'S App for interactive study videos.
Frequently asked Questions on Unity in diversity Essay
Why should students be aware of this 'unity in diversity' concept.
It is not only enough for students and children to be aware of unity in diversity but should also practise the same. This is one of the base concepts in our preamble.
Can essay writing preparation be done at the last minute?
Essay writing requires a detailed understanding of the topic concerned and wide knowledge of current affairs. Having a good vocabulary will be an added advantage. It also requires regular practise in structuring paragraphs and arranging ideas logically.
Why is it necessary to practise essay writing questions before the Board exam?
Essay writing requires proper structuring and framing of paragraphs. Also, the continuity of information should be sequential. Therefore, adequate and prior practice in essay writing is essential.
Leave a Comment Cancel reply
Your Mobile number and Email id will not be published. Required fields are marked *
Request OTP on Voice Call
Post Comment

Register with BYJU'S & Download Free PDFs

Counselling
Skip to main content
Skip to secondary menu
Skip to primary sidebar
Skip to footer
A Plus Topper
Improve your Grades
Essay on Unity in Diversity | Unity in Diversity Essay for Students and Children
February 20, 2023 by Prasanna
Essay on Unity in Diversity:  Unity in Diversity is the mutual understanding and harmony among groups of individuals with a multitude of differences in terms of culture, religion, ethnicity, race, language etc. The term has originated ever since the rise of the first human civilizations eons ago. Though the exact wording may change, every culture has a phrase denoting a similar meaning.
Essay on Unity in Diversity is an important topic for students to learn as it educates them about the importance of harmony and unity between various groups of individuals. From an academic perspective, the essay has the potential to be asked in all primary classes and higher. Hence, it is important to know how to write the perfect essay on Unity in Diversity.
Provided below are some important tips and tricks students can adopt to perfect their essays. Moreover, it can also help students improve their general writing and presentation skills. Consider using the following tips to secure more marks or grades in your exams:
Essay on Unity in Diversity Writing Tips & Tricks
Always begin the essay with a paragraph that briefs about the history or any other  relevant background information
Most essays are used for academic purposes, hence, they use a formal style of writing. Avoid slang at all costs
Avoid jargons, unless it is exclusively required
Present content in small paragraphs or digestible chunks of information
Organize content with headings and subheadings
Use bulleted points wherever necessary
Use specifics such as processes, procedures, dates, names, and places. This will provide more clarity for the essay
When ending the essay, use a concluding paragraph, and try to summarise the important points
Read through the essay once to eliminate spelling or grammatical errors.
Essay on Unity in Diversity in 250 Words
Advantages of Unity in Diversity:  Unity is diversity is a term that is used as an expression of unity and harmony among various groups of people with very dissimilar traits, culture and lives. This concept is also known by many other terms such as "diversity without fragmentation" and "unity without uniformity".
The concept focuses on building tolerance to various areas such as culture, language, society, religion, politics and physical characteristics. The term is rather old and it dates back to ancient times. Historical records have traced the usage of the term all the way back to 400 B.C, by the indigenous people of North America.
Interestingly, from a grammatical perspective, the term is an oxymoron, which means it is a rhetorical device. This can be proved by the fact that the term is a combination of two antonyms – "unity" and "diversity".
Unity in Diversity in Politics
Ever since humans evolved, diversity has been a permanent human condition. The rise of societies and civilizations has only exacerbated this phenomenon, with early humans warring with each other based only on these cultural differences. The term has a profound influence in politics, ever since it was first used by Ernesto Teodoro Moneta in the In varietate unitas, a popular motto during the time.
Jawaharlal Nehru, India's first prime minister promoted the concept of Unity in Diversity vigorously as stated that it was crucial for progress and national consolidation. The idea was also explored in detail, in his work, the Discovery of India.
Unity in Diversity Essay Conclusion: In conclusion, the term Unity in Diversity has a very ancient origin, but its implications are vast and far-reaching. It is also crucial to maintain peace and prosperity among humans.
Essay on Unity in Diversity 300 Words
The term "Unity in Diversity " is used to describe harmony and unity among various dissimilar individuals. These dissimilarities may arise due to religious outlook, political beliefs, culture, and tradition. Furthermore, the concept is known by various other terms such as, "unity without uniformity", and "diversity without fragmentation". The term may have originated as a deterrent against war and conflict among humans.
The earliest recorded instance of this idea dates back to around 400-500 BC, by the indigenous people of North America. The term can also be much older, rising with the rise of social and civilizations. Moreover, humans, by nature, are very diverse and it is a permanent condition. Hence, conflicts are quick to arise due to these differences. Over the years, humans have taken part in many wars, with the most infamous being the two World Wars. In modern times, the Middle Eastern conflicts that had taken place in the last two decades is an example of conflict arising due to differences in ethnic groups.
From a grammatical perspective, the statement "unity in diversity" is rather intriguing. This is because the statement is an oxymoron, made up of two antonyms – "unity" and "diversity. Interestingly, the term has a profound influence in politics, with the first-ever recorded usage by Ernesto Teodoro Moneta, a pacifist and a Nobel Peace Prize Laureate.
Later, the concept was incorporated by the first prime minister of India, Jawaharlal Nehru, in his work, The Discovery of India. He also promoted this idea activity, declaring that it was of utmost importance for the growth and prosperity of India. In the United States, a version of this term exists, which is called E Pluribus Unum, which is Latin for "One out of many", or "Out of many, one." It generally appears as a motto above the Great Seal, a seal used by a head of state to authenticate important and legal documents.
In conclusion, the term Unity in Diversity has vast and far-reaching implications. It is primarily used to deter wars and promote peace among the various groups of individuals and nations.
FAQ's On Essay on Unity in Diversity
Question 1. What is "Unity In Diversity" essay?
Answer: The term "Unity in Diversity" is used as an expression of unity and harmony among various groups of people with very dissimilar traits, culture, and lives.
Question 2. What is the importance of unity in diversity?
Answer: Unity in diversity is responsible for enhancing the quality of the teamwork and completion of the projects within a stipulated time frame.
Question 3. How do you promote unity in diversity?
Question 4. What is unity in diversity in India?
You can also find more  Essay Writing  articles on events, persons, sports, technology and many more
RS Aggarwal Solutions
RS Aggarwal Solutions Class 10
RS Aggarwal Solutions Class 9
RS Aggarwal Solutions Class 8
RS Aggarwal Solutions Class 7
RS Aggarwal Solutions Class 6
Picture Dictionary
English Speech
ICSE Solutions
Selina ICSE Solutions
ML Aggarwal Solutions
HSSLive Plus One
HSSLive Plus Two
Kerala SSLC
Distance Education
Entertainment
Environment
Social Issues
Home Essay Samples Sociology Race and Ethnicity Diversity
Unity In Diversity: Feeling Unified With Others
"If we cannot now end our differences, at least we can help make the world safe for diversity." This is a famous quote, from John F.Kennedy, stated fifty-five years ago. Through Kennedy's words, it is evident that the concept of diversity has been around for quite some time now. Think about it… what may have "diversity" looked like back then? I think you would agree with me. Diversity was not a prevalent topic within the society. To put it into simple terms, it was not as diverse back in the 1960s. Now, I would like you all to take a look around the classroom… What do you see? What do you notice?
We can all concur upon the fact that within these four confined walls, we experience the presence of diversity. It is quite interesting to see the contrast, between the form of diversity back in the 1960s to how diversity has evolved and has become an integral part in our lives. "Diversity" is one of the most often used words of our times however we do not seem to think about its true meaning. I believe that diversity simply means to understand that each individual is unique and different. It could be along the dimensions of race, gender, age, religion, or other outlooks. The other side to it is finding out these differences in a safe, positive, and nurturing environment. This not only leads us to understand and tolerate one another but also to embrace and celebrate the richness of diversity within each individual. With the continued support from the government, we can strengthen the bonds of our national community as we grow more ethnically and racially diverse. Diversity is the key to development. It had played a pivotal role in the history of Canada. According to the Government of Canada, one in five Canadians are foreign-born, which is the highest among the G7 countries. Furthermore, as we all know, Canada is a proud member of the Commonwealth of Nations, which is now an intergovernmental association of fifty-three countries.
✓Full confidentiality ✓No hidden charges ✓No plagiarism
Sixteen countries, including Canada of the 53 member countries is called, "The Commonwealth Realms," with their Head of State, Her Majesty Queen Elizabeth II. I believe if we strive for" Unity in diversity" the future of our country will have no bounds. Unity in diversity is a concept of "unity without uniformity and diversity without fragmentation." Our schools are great places to site as examples that show diversity. Living in linguistically and culturally diverse communities are interesting and stimulating, and provides all students and teachers with valuable opportunities for cultural enrichment and global education. Even though diversity is something that is deeply valued and quite prominent within the society, it is essential to understand the fact of how each and everyone of us have similar educational needs. According to "The Report of the Royal Commission on Education," people must begin "to learn how to be economically self-sufficient, how to participate in the lives of their communities, how to understand the world in which they live in, how to enjoy the benefits of the Canadian society, and how to raise the next generation" (The Reports of the Royal Commission on Education, A Legacy for Learners). 
In addition, it is stated in "The Report of the Royal Commission on Education" how our schools are noble institutions which "help us to preserve the desiderata of language rights, diverse cultural heritages, social equality and justice through recognition of individual differences. This in turn enables all learners to develop their individual potential and to acquire the knowledge, skills, and attitudes needed to contribute to a healthy, democratic society and a prosperous economy" (The Reports of the Royal Commission on Education, A Legacy for Learners). However, in order to fulfill this objective, it is essential for the education board to continue rendering a persistent, steady atmosphere of how the differences among learners of all ages does not interfere with their involvement in school, inhibit them to embrace their true identities, or their capability to become well-rounded individuals for tomorrow. Before I conclude I would like to draw your attention to a very strong, meaningful quote from Kofi Annan, " We may have different religions, different languages, different coloured skin, but we all belong to one human race."
*minimum deadline
Cite this Essay
To export a reference to this article please select a referencing style below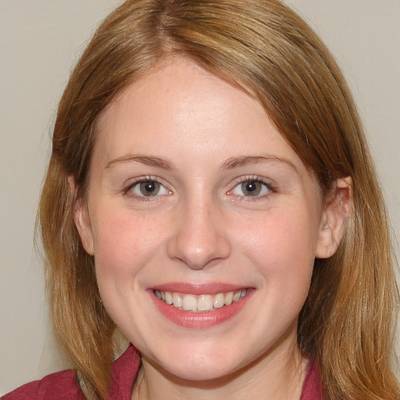 Caste System
Asian American
Anglo Saxon
American Dream
African American
Citizenship
Related Essays
Need writing help?
You can always rely on us no matter what type of paper you need
*No hidden charges
100% Unique Essays
Absolutely Confidential
Money Back Guarantee
By clicking "Send Essay", you agree to our Terms of service and Privacy statement. We will occasionally send you account related emails
You can also get a UNIQUE essay on this or any other topic
Thank you! We'll contact you as soon as possible.
Animals Essay Topics
Moral Values Essay Topics
Festivals Essay Topics
Education Essay Topics
Nature Essay Topics
National Days Essay Topics
Holidays Essay Topics
Social Awareness Essay Topics
India Essay Topics
Sports Essay Topics
Personalities Essay Topics
Science & Technology Essay Topics
Environmental Issues Essay Topics
Proverbs Essay Topics
Seasons Essay Topics
Profession Essay Topics
School Essay Topics
Essay Topics for Class 4
Essay Topics for Class 5
Essay Topics for Class 6
Essay Topics for Class 7
Essay Topics for Class 8
Essay Topics for Class 9
Essay Topics for Class 10
Essay Topics for Class 11,12
Current Trending Essay Topics 2023
Swachh Bharat Abhiyan - Research
Lost Password
Essay on Unity in Diversity
"United we stand, Divided we fall". We have come across this phrase many times in our life. This phrase depicts the strength of being united. In every country, millions of people live. It is possible that they may be different from each other. Today, in the name of employment people move from one country to another. In such cases, they appear different from the native of that country. But then also, everyone lives peacefully. This is due to unity in diversity.
Short and Long Unity in Diversity Essay in English
To understand, this concept more clearly, today we will discuss Unity in Diversity in detail. Here, we are presenting Short and Long essays on Unity in Diversity in English for students under word limits of 100 - 150 Words, 200 - 250 words, and 500 - 600 words. This topic is useful for students of classes 1, 2, 3, 4, 5, 6, 7, 8, 9, 10, 11, and 12 in English. These provided essays on Unity in Diversity will help you to write effective essays, paragraphs, and speeches on this topic.
Unity in Diversity Essay 10 Lines (100 - 150 Words)
1) "Unity in diversity" expresses the idea of unity among people with different backgrounds and cultures.
2) There are many practical benefits to having unity in diversity.
3) Unity in diversity is necessary for the development of every country.
4) India represents the perfect example of unity in diversity.
5) Achieving unity in diversity requires mutual understanding and respect.
6) To create harmony and peace, it is important to respect the differences among people.
7) Unity in diversity can be seen in colleges, offices, or different workplaces.
8) By celebrating the differences in culture and religion, we can promote unity in diversity.
9) The concept of unity in diversity can also be found in art, literature, music, and so on.
10) People should promote unity in diversity and avoid existing differences.
Short Essay on Unity in Diversity (250 - 300 Words)
Introduction
The concept of "unity in diversity" has been around since people first started living on Earth. It is a very important part of every country. The strength of a country comes from its ability to put aside its differences and stay united.
Importance of Unity in Diversity
By respecting and valuing different ethnic, religious, and cultural backgrounds, a nation becomes stronger, more vibrant, and more resilient. It also teaches people to care about what other people think and feel. People are more likely to work together because there is strength in differences. It also gives us different ideas and experiences.
Together, we can learn from each other's differences and get a better grasp of the many cultures and traditions around the world. Research has revealed that a society's acceptance of the principle of "Unity in Diversity" significantly reduces the likelihood of civil disturbance occurring in that society.
Unity in Diversity in India
India is a great example of unity in diversity because it is so good at celebrating and accepting its many differences. India is home to people who have very different ideas about life, religion, economic, and political systems. However, the shared values and perspectives of the country's citizens help to make India a more civilized place to live.
To live a healthy and prosperous life in any country, unity is very important. Religion, racism, caste, and other bad ideas must be wiped out of the human mind. Everyone should live together so that our country would develop. Therefore, unity in diversity is an important concept, both practically and artistically.
Long Essay on Unity in Diversity (500 Words)
When we were kids, we must have listened to many famous stories from our parents. One of which taught us that it is easy to break a single piece of stick. But when there is a bunch of sticks, it is almost impossible to break. The moral of the story teaches us the importance of unity. Despite the diversity, unity gives us the power to face every difficulty. Unity in diversity is an important concept in every country. A country could develop only when its people are united.
What is Unity in Diversity?
Unity is the state when a group of people comes together as one. To put it simply, diversity means that people are different from each other. Therefore, we can say that unity in diversity refers to the group of people who live in unity irrespective of their differences.
These differences can be in terms of religion, caste, language, tradition, dress, etc. This phrase comes from ancient times, and different political and social groups use it to show unity among people or groups.
Advantages of Unity in Diversity
For a nation where individuals of different faiths, cultures, and social classes coexist, the principle of unity in diversity is crucial. We may improve our teamwork and our ability to finish work on time by emphasizing our similarities. Mutual understanding and appreciation are fostered when people of different backgrounds work together.
Because of "unity in diversity," businessmen are better able to understand the norms of the country where they hope to expand their work. When we work together, we are strong. When we don't, we will fail. Unity in diversity is important for the future growth of human society.
India: The Perfect Example of Unity in Diversity
India holds one of the oldest civilizations in the world. It is home to a lot of different kinds of people. India is a place where many different religious traditions are celebrated. The way they eat and the foods they eat are also different. The way people speak shows how different they are from one another.
Despite these differences, people love and support each other. The fight for freedom is the perfect example of unity in diversity in India. People of all castes and religions came together during this historic fight. This shows that India is one, even though it has many different kinds of people.
India is proud of its many different kinds of people. India is making progress in the fields of science, culture, and spirituality because of how well people work together. People in almost every part of the world have shown this kind of admirable behavior many times.
Unfortunately, we seem to be living in a world where unity in diversity is not always practiced. Prejudices and fear of the "other" still exist in many parts of the world, leading to misunderstandings, hatred, and discrimination. We must be extremely vigilant in order to ensure that such divisions do not lead to violence and unrest.
I hope the above provided essay on Unity in Diversity will be helpful in understanding different aspects of it.
FAQs: Frequently Asked Questions on Unity in Diversity
Ans. The European Union adopted Unity in Diversity as its official motto.
Ans. Throughout Canada, the motto "Unity in Diversity" has come to represent the country's commitment to multiculturalism.
Ans. Jawaharlal Nehru first used this phrase in his book the "Discovery of India".
Ans. The term "unity in diversity" is derived from the Latin phrase "unitas in varietate" which means "unity in variety".
Essay on My Pet
Essay on television.
Shweta Srivastava
Shweta Srivastava is a young, aspiring, motivated and hard working girl. She holds bachelor degree in computer science and engineering. She loves to write articles on IT and various other fields. Many articles and blogs written by her has been published on different social sites and blogging sites as well. She has positive attitude and always being loyal to her work. Shweta believes to have patience to achieve great results.
Related articles
My favourite sportsperson essay, essay on my ambition.
Essay on Indian Festivals
Essay on How to be Successful in Life
Essay on rishi sunak, a picnic with family essay.
Talk to our experts
1800-120-456-456

Essay on Unity in Diversity
The concept of being united despite many differences is called Unity in Diversity. These differences can be of many types - religious, cultural, caste, creed, language, regional differences, and a host of other such things in society. It is of utmost importance to rise above these differences and remain united. In our childhood, we read the story where the father teaches unity. He shows how one stick is easy to break, while a bunch of sticks is hard to break. We need unity to remain strong at the societal, communal, and national levels.
Sadhguru, in one of his lectures, once said that India is successful to remain largely unharmed despite so many foreign invasions because of its diversity. The foreign enemies could not wrap their heads around how to rule such a diverse country. Their tactic to rule North India did not work in the South. Their clever policies to destroy Western India did not work in the East. As a result, nobody could destroy India as a whole.
Today, India is home to many cultures, religions, castes, and creeds. The same moon that the Hindu women see to break their fasts on Karva Chauth is also seen by the Muslims to break their fasts on the last day of Ramzan. We eat Bengal's Rasgullas after finishing Hyderabadi Biryani. We dance to Punjabi foot-tapping tunes wherever we may live. India is progressing scientifically, culturally, and spiritually because of this unity.
India got independence in 1947. Despite that, she has grown rapidly. This would not have been possible if India was not united. On one hand, the Punjabis protected the country from Pakistan and China, on the other, Bengal and Bombay proved India's cultural superiority. When the politicians from central India were busy fending off Chinese and American diplomatic obstacles, then, the Tamil scientist C.V. Raman and the Parsi Physicist Homi Bhaba showed the world that India is not a country to be underestimated. Later with APJ Abdul Kalam's leadership, India became a Nuclear-armed country and no country dared to cross swords against India ever since.
India is strong because of the combined ideas of people belonging to different cultures, religions, and regions. If one part of India gets wounded there are other parts to provide bandages.
The biggest challenge faced by the unity of India is religious enmity. Today there are people in politics, in society, and in our neighbouring countries who want to see chaos because of the religious riots. They all have their agendas. A broken country is easy to destroy. It is also good for vote-bank politics also.
Again, some states want to get separated from India despite so many years passing after independence. These demands are fuelled by both the neighbouring country's invitation and by the negligence of the political leaders and their failure.
India is growing not because of any particular group of people - it is growing because of the combined work of the people of Punjab, Sindhu, Gujarat, Maratha, Dravida, Utkala, and Banga. Very often we forget to mention the contribution made by the people of the North East and Kashmir. The apples from Kashmir, the scenic beauty of Kashmir and the North East, the sweet songs are sung by the North Eastern people are all India's pride. Let us rise above petty politics, let us rise above religious extremism, let us welcome the regional differences. Let us be ONE.
Important Tips To Write An Essay
Make a heading for your writings that is both interesting and relevant. It will help to pique the reader's curiosity and captivate their attention.
It should have a word count of 300 to 500 words. This is the ideal length; however, you may make it longer or shorter by using your creativity.
In your writing, use a clear and straightforward tone. The sentence's flow is disrupted by unneeded complex and difficult terms.
Use appropriate punctuation and spelling instead of making grammatical errors. The reader will be drawn away from the text if this is not done.
Gather your thoughts and create a basic framework before you begin writing the essay. This way, you can ensure that the story moves along smoothly and isn't a jumbled mess.
This is an excellent essay format of the topic compiled by the experts of Vedantu. Log on to this website to find out more about other topics and learn how to compile on your own. Get the best material to study about different essays and become better at essay writing.
FAQs on Unity in Diversity Essay
1.What do you understand by diversity?
Understanding that each person is unique and appreciating their differences is what diversity entails. These distinctions can be based on race, gender, ethnicity, gender, and sexual orientation. Diversity is more than just accepting differences; it is a set of deliberate behaviours that include:
Understanding and valuing humanity's, civilizations', and natural environment's interconnection.
A mutual appreciation for differences in personality and life experiences.
Recognize that variety comprises not just various ways of being, but also various approaches to comprehending.
Understanding how personal, cultural, and systemic prejudice shapes and benefits certain people while creating and maintaining disadvantages for others.
Creating varied connections so that we can all work together to end bias of any kind.
2.What do you mean by "Unity in Diversity"?
Unity in Diversity is the concept of being together despite many variances. Religious, cultural, caste, faith, language, regional differences, and a variety of other factors in society can all contribute to these variations. We must rise above our disagreements and remain unified. We all remember reading as children a story about a father who teaches his children the value of unity. He demonstrates how one stick is simple to break, but a group of sticks is difficult to break. To remain strong at the societal, communal, and national levels, we need unity. Read this essay and understand the meaning of this topic better. Log on to Vedantu to seek professional mentoring from the top experts online.
3.What are the obstacles in the path to unity?
The greatest challenge to India's unity is religious hatred. People in politics, society, and our neighbouring countries now want to see turmoil as a result of the religious riots. They're all on their schedules. It is simple to destabilize a fractured country. It's also beneficial to vote-bank politics. Despite the passage of time since India's independence, several states still aspire to secede from the country. These demands are fueled by both the invitation from a neighbouring country and the political authorities' carelessness and failure.
4.What is the format for essay writing?
Introduction
This is your essay's first paragraph. The writer introduces his topic in this section. In the introduction paragraph, you can give a very quick summary of your essay. Some paragraph writing skills may be useful in this situation. It is usually not very long, perhaps 4-6 lines.
The body of your essay is the most important part. The body of your essay is the meat that sits between the introduction and the conclusion. As a result, the essay's most crucial substance will be found here. This does not have to be contained inside a single paragraph. Depending on the content, it may run into two or more paragraphs.
This is the essay's final paragraph. Although a conclusion may just repeat the introduction paragraph, make sure the wording and syntax are distinct. A conclusion is also a good location to wrap up a story or a debate. You might conclude your essay by stating a moral or concluding a story. Make sure your essays are finished with a conclusion and no loose ends.
5. What are the quotes we can use in the essay "unity in diversity"?
These quotations on diversity and togetherness will remind you that we have a lot more in common than we realise.
"We are only as strong as we are united, as weak as we are divided." – J.K. Rowling, 'Harry Potter and the Goblet of Fire'
"Unity to be real must stand the severest strain without breaking." – Mahatma Gandhi
"We are each other's harvest; we are each other's business; we are each other's magnitude and bond." – Gwendolyn Brooks
"We cannot be separated in interest or divided in purpose. We stand together until the end." – Woodrow T. Wilson
"When there is no enemy within, the enemies outside cannot hurt you." – Winston S. Churchill
PTE EXAM PREPARATION
PTE Academic Exam Practice Material
Essay on Unity in Diversity
Read an essay on Unity in Diversity in English for students of class 1, 2, 3, 4, 5, 6, 7, 8, 9, 10, 11 and 12. Know more about Unity in Diversity essay in English 300 words.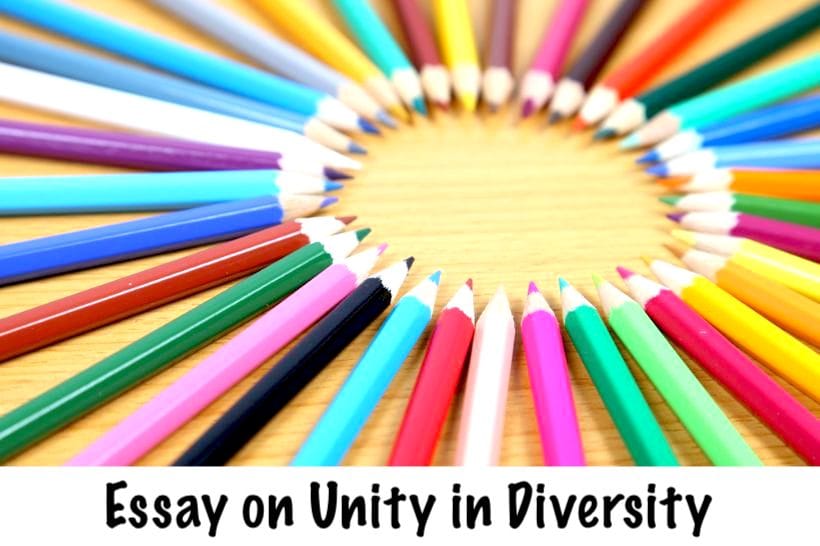 Essay on Unity in Diversity 300 Word
Unity in Diversity signifies the importance of togetherness and unity among different kinds of individuals. People with a different culture, religion, class, language, and ideology when coming together and live in peace with each other, is called unity in diversity. This concept is in existence since ancient times. Unity in diversity is something that is followed everywhere in the world and this has consequently led to moral evolution across the globe.
Unity in Diversity suggests the relationship among people of different religion, caste, sex, and creed. For instance, if we think about schools, colleges, and public places, there are different people that live and work peacefully with each other without any disappointment or envy. Also, working and studying with diverse people offers us various opportunities to grow and develop. It also helps us increase our tolerance power along with respecting different opinions.
Unity in Diversity is great to implement at workplaces as it improves the work quality and consequently helps in making an organization successful. It increases the trust and connection between people and thus thy work in full cooperation to achieve the goals.
Also, many businessmen nowadays work globally to expand their business with different people, this sets a great example of Unity in Diversity. The concept of Unity in Diversity is age-old and helps in solving various social issues. The reason behind is people tend to understand each other and thus agree upon certain social issues which could otherwise be left unsolved.
India is a great demonstration of Unity in Diversity where people of diverse religions and cultures live together in unity. Therefore, it plays a critical role in making people ethical and tolerant. Without unity in diversity, humanity will soon see its doomsday, so one should always try to accept the differences and live in peace with each other.
Indian Culture Essay
Disaster Management Essay