Essay Writing
Extended Essays
IB Internal Assessment
Theory of Knowledge
Research Writing
Literature Review
Dissertations
Assignment Help
Capstone Projects
College Application
Online Class
0 comments
Economics Extended Essay: A Complete Guide (Including Topics)
Are you looking for a complete guide on Economics Extended Essay? You've come to the right place.
The IB diploma program is a comprehensive education framework that requires students to:
Complete 3 to 5 Internal Assessments
Write a Theory of Knowledge Essay
Complete an Extended Essay in a topic of your choice.
As an IB student, you must compose a 4,000-word autonomous, self-directed essay on a topic of your choosing. An extended essay (EE) in economics gives you the chance to do an in-depth research on a topic of personal interest that is academically rigorous and worthy of study.
Engaging in and completing the extended essay in economics enables you to:
Enhance your research abilities
Apply economic theory to a real-world scenario or issue
Analyze and evaluate the results of your study
The extended essay involves around 40 hours of preparation, with the assistance of a school-based EE supervisor. The result of the study should be a clear and well-organized analytical essay that handles the specific research subject successfully.
To succeed in the economics EE, you must be prepared to do research to deepen your understanding of the theory and to collect meaningful and trustworthy data that you can analyze in the context of the theory and the research topic.
How to Structure an Economics Extended Essay
The table below shows what the structure of your economics extended essay assignment should include:
Economics Extended Essay Assessment Criteria
The table below is a summary of the assessment criteria that IB uses to grade all the economics extended essays:
Choosing an Economics Extended Essay Topic
In picking an appropriate topic for your economics EE, you should consider the portion of the course material that most piques your attention. As a framework for investigating the issue that most interests you, your essay should focus on the fundamental economic concepts.
You must undertake secondary research, but you may also conduct pertinent original research depending on the area of economic content selected. You should use the economic theories, methods, and instruments presented in the curriculum to the selected issue.
While choosing the topic for the economics EE make sure that:
The topic isn't historical. The chosen topic and research question you choose to focus on should be no more than five years old
You can answer the research question using economic theories and concepts
The topic you choose provides opportunities for critical analysis of the information and data collected
The scope of the essay has a clear focus, while allowing room for your analysis.
You should avoid picking broad topics, as the EE needs critical and reflective thinking abilities on a particular subject.
However, keep in mind that excessively narrow themes sometimes want particular data that may not be accessible.
So choose your topic wisely, making sure that it isn't too wide or too narrow to fit within the scope of the assignment's requirements.
Examples of Economics Extended Essay Topics
The following are some examples of economics extended essay topics to give you an idea of what a specific, concise, and focused topic looks like:
What is the major factor influencing cabbage demand in Busan, South Korea?
In what capacity does Chartwells Compass Group (school catering service providers) compete in Sevenoaks, United Kingdom?
How has Leicester City Football Club's (LCFC) championship triumph contributed to the city's economic growth?
How has the application of the Double Stamp Duty affected the Shek Kip Mei, Hong Kong home market?
How has demonetization affected the Mumbai Metropolitan Region's residential real estate market?
To what degree is the repeal of the sugar tax in Denmark economically justifiable?
How has the increase in tariffs influenced the demand for Tallinn, Estonia vodka?
Data Collection in Economic Extended Essay
You are encouraged to do original research on any topic covered within the curriculum. In other words, you need to spend time establishing value for your topic be it in microeconomics, macroeconomics or the global economy.
Doing original research goes a long way to show that the title as well as the research question is an issue unanswered by secondary sources.
An EE concentrating on a facet of microeconomics might be undertaken utilizing primary research in the form of surveys, questionnaires, or interviews with pertinent businesspeople. However, these must be directly pertinent to the study subject.
Keep in mind that Extended Essay themes from Macroeconomics and The Global Economy require more secondary research in the form of data extraction from published academic papers, historical records, government publications, newspaper/online articles, and statistical databases.
An EE based on one of these two areas of the syllabus demands the collection and clear use of relevant secondary data and information to aid in the development of reasoned arguments.
Economics Extended Essay Analysis and Evaluation
The analysis of your economics extended essay can only be effective if you use pertinent economic theories to analyze data collected.
Throughout the EE, you should incorporate applicable economic theories, models, and methods with your research's findings.
For example, you can exhibit critical analysis and evaluation by a sound assessment and judgment of the amount to which the applicable economic theory is beneficial in addressing your research question and within the context of the issue.
If you cannot establish relevant connections to the selected topic and research issue avoid establishing knowledge claims based on economic theories, models, and instruments.
In order to answer the specific research question, you should include supporting evidence or facts throughout the essay.
Note that Criterion C of the assessment standards requires you to offer precise findings for each analyzed point. In other words, you must provide interim conclusions throughout your writing. You must also demonstrate a critical understanding of the veracity of the obtained and utilized data.
When developing your arguments, you should also demonstrate knowledge and comprehension of the limitations of your own research as well as the flaws in the economic theories and underlying assumptions of the models utilized. To do this, evaluate the extent to which economic theory may or may not describe the examined topic's facts.
The Reflection Session for Economics Extended Essay
Being reflective is one of the IB learner profile characteristics, and it is now a formal requirement of the EE evaluation criteria.
IB uses the Reflections on Planning and Progress Form (RPPF), which has a 6-point value, to evaluate reflections. This is a substantial amount of points, which can determine the distinction between two grades on the final examination.
As part of the EE requirements, you will be required to hold three mandatory reflection sessions with your supervisor, and each of these reflection sessions appear on the official RPPF.
Reflection in the EE focuses on the process of the assignment itself.
Consider the following areas of reflection for each portion of the RPPF:
How did you overcome the problems, setbacks, and barriers you encountered, and what did you learn in the process?
Which of the IB learner profile characteristics apply to you?
What did you learn, and did new views emerge?
The maximum word count for all three reflections is 500. You must write the reflection in your own word and pertain only to your personal learning journey throughout the course.
You may also like
Ib math ee: the complete guide for ib students in 2023, how do you write ib extended essay reflections (quick guide), ib world study extended essay: global themes and topics, ib history extended essay: the complete guide for students, ib history extended essay topics: 20+ ideas to get you started, how long does it take to write an extended essay (answered).
Ask a question
My saved schools 0
Crisis Support Resources
About the IB
Jobs and Careers
Contact the IB
Français
Español
Find an IB World School
Find workshops
Working for a better world
Extended essay
The extended essay is an independent, self-directed piece of research, finishing with a 4,000-word paper.
One component of the International Baccalaureate® (IB) Diploma Programme (DP) core, the extended essay is mandatory for all students.
Read about the extended essay in greater detail.
You can also read about how the IB sets deadlines for the extended essay , find examples of extended essay titles from previous DP students and learn about the world studies extended essay .
Learn more about the extended essay in a DP workshop for teachers .
DP subject briefs
Our course selection guidance contains subject briefs for both standard and higher level, including information about core requirements, aims and assessment.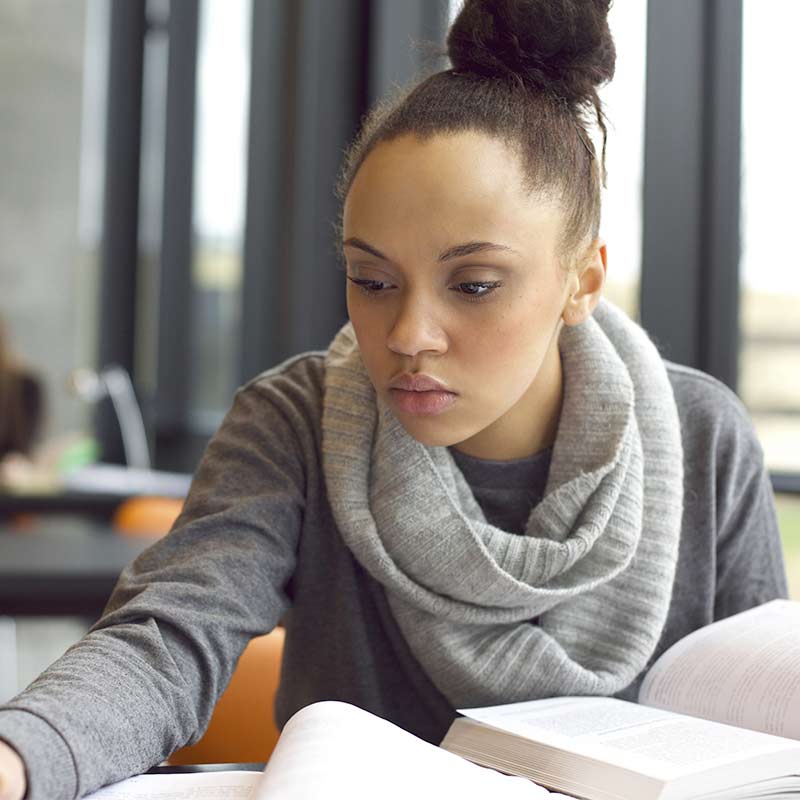 We use cookies on this site. By continuing to use this website, you consent to our use of these cookies. Read more about cookies
How to Structure an Economics Extended Essay
Here is a step-by-step structure you can follow to complete your Extended Essay in Economics. The layout has changed recently, for example in terms of the cover sheet requirements and the reflections, but this post is up-to-date (and it includes a lot of helpful links).
Before you start writing...
Here are a few key points and other helpful links you'll want to use:
Be careful about choosing your research question . You've got a lot of options, but these generally fall under two categories 1) Evaluating the effects of a policy or 2) Determining the structure of a certain market. There are a lot of aspects that go into choosing a perfect EE question and it's worth taking your time to do this properly. ( I'd be happy to meet with you to help you get your question right.
Decide on your citation style. Most people go with MLA. It's best to decide this early on, so you gather the right info as you go. I recommend doing your citations as you write, so you don't loose track of which sources you used where. Aim for at least 5 cited sources on an average page. Here's a good guide from Purdue to help you. You can use Easybib , but it's just as easy to do it on your own.
The E.E. should be in 12-point font, preferably Arial or Times New Roman. And it should be double spaced, with numbered pages. This makes it easier for us when we're marking hundreds of EE pages in a row. 😄
Anything over the 4000 word limit won't be read by your marker, so you'll want to stick to a word-budget for each section. That's a big benefit of this document. I've noted below how many words I recommend for each section, which sections don't count in the word count, etc.
About 18% of your EE marks now come from your reflections , so those are also important. Here's how to do them: How to Write IB EE Reflections (IBM) so be careful with those too. (And of course, I'd be happy to meet you with to talk through your reflections. Most people don't realize that excellent reflections can almost boost your EE from a C to an A ). 😮
Okay, here's the structure.
The Economics EE Structure
(Not included in your word count.)
The title page should include only the following information:
Your EE title . This part can be slightly confusing, because the title is not the same as your Research Question (RQ). The RQ is written in the form of a question, but the title should not be a question. Instead it is "a clear, focused summative statement of your research" ( EE Guide , page 82). For example, " The market structure of supermarkets in Dubai. "
Your Research Question . For example, " To what extent is the market structure of supermarkets in Dubai an oligopoly? "
The subject ( Economics )
Your word count
(Notice that you shouldn't put your name, date, candidate number, or school name on the EE.)
Table of Contents
All parts of your EE, with page numbers of course. (You can just copy and paste my list to get you started).
Bibliography
(Do not include an Abstract. You'll find abstracts in a lot of the available sample EE, but the new E.E. Guide states that an Abstract should not be included in the EE.)
Introduction (Approx. 250 words)
Explain what you're be researching (i.e. the policy or a market structure) and how.
Provide some context for your question. Provide a few key facts (i.e. statistics) that will set the stage for the upcoming investigation.
Define some of the main key words.
Explain why this research is interesting and worthwhile to be studied.
Indicate to us how you're going to be organizing your investigation (i.e. the 3 aspects of the question). This part is worth getting some advice on as well.
Near the end of the introduction, include your research question again and explain to us why it is important to answer.
Methodology (Approx. 350 words)
I recommend your methodology have two major aspects. One for explaining your sources and one for explaining your tools.
You'll notice that, as much as you're telling us what you are going to use to answer the question (sources and tools), you should also point out a limitations and weaknesses of these.
Methodology Aspect 1: Sources
Describe each of your major sources of primary and secondary research. Tell us why they will be helpful and also a weakness or a limitation for each source. For example, how there may have been room for bias or a limited scope to your research sources. Or perhaps there are other reasons why other data you used could be unreliable or invalid.
Remember that the majority of your research for the EE (perhaps around 80%) should come from secondary sources.
Secondary research are: academic sources (i.e. JSTOR or Google Scholar ), industry sources, government reports, consumer reports, journalistic sources (i.e. news articles and magazine articles), Economics textbooks, and encyclopedias. More tips on using sources well here: How to Make Your Good Extended Essay Great (IBM) .
Primary research are: Interviews, periodic recording of data (i.e. pricing changes) and surveys (but be very careful about how you go about gathering survey data. Otherwise you can waste quite a lot of time and actually reduce the quality of your EE findings).
Methodology Aspect 2: Graphs and concepts
Explain the concepts (i.e. Economics graphs) you're going to use (very briefly) and why (the purpose of each).
Clarify why you're using each in a way that shows you really understand them.
The Main Body (Approx. 2800 words)
This is where you'll be sharing your research, analysis, discussion and evaluation.
Think of this section as also having two main parts.
The first is for your basic, 'course concepts research' (including your analysis and evaluations of them). This is where you show off that you understand how to do the things you've been taught in your IB Economics class.
The second is for your ' extended research' . Most students will only do the basic level, but this second level is where you get to wow us with all of the impressive extra research that you've done, which goes beyond what is taught in the course.
💡 Every single paragraph of the body needs to relate (in a very obvious way) to the research question , so don't include tools or research which aren't helping you to answer your question.
Body Part 1: The "course concepts" part
Include 3 to 5 course graphs that help you answer your RQ.
As you write, you'll be using economics diagrams and concepts to help to answer your question. By the end of each tool-section, you'll want to include some data and analysis on your case. That way, you'll have used the model to help to answer your research question (RQ).
Don't forget to include your evaluations. You can use my CLASPP TM Economics Evaluation model.
After each diagram, it should be very clear to your examiner, how this diagram has contributed to answering your RQ and also how the diagram is somewhat limited.
Note that you don't need to explore alternative policies, like you may sometimes choose to do in your Economics IAs.
Body Part 2: The "beyond-the-course" stuff
This is where you really get to impress us. Often this is the part where you'll actually teach the reader of your paper (an experienced Econ examiner) a thing or two. 💪
Share some more-advanced, yet relevant theories and concepts, showing us that you've really pushed yourself.
Impress us. Give us the sense that you really do know how some of the more-sophisticated/complicated economics works in this domain (i.e. anti-competitive behaviour or how economists accurately measure unemployment).
Make sure this section is analytical, rather than descriptive. Don't just explain the hard concept, but link it back to your Research Question. This can be hard, because the theories are challenging to even understand, but it can really raise your grade. Make sure all of your theories in this section are really helping you answer your RQ.
A graph or calculation of some kind is recommended here, if you can include one. However, overall impressiveness and usefulness (to your RQ) of your 'extended research' is what matters.
Sometimes you might learn that there is an analytical method which is commonly used in this specific domain (i.e. a ratio that isn't taught in the course, or a more advanced way of measuring consumer confidence). Feel free to include that in your EE here, as long as it links to your RQ.
If you can't think of what else to include, ask people for advice.
Conclusion (Approx. 600 words)
Take time with your conclusion, so you can emphasize and clarify the most important insights you've discovered and how it all fits together to answer your RQ.
Pull your previous mini-conclusions together (synthesize them), make some interesting insights based on them. This is where you really get to shine.
Include several of your most interesting evaluative insights (i.e. pros and cons, short-term vs long-term effects, possible stakeholder conflicts). Here is some more help on writing effective evaluations in Econ ( CLASPP TM Economics Evaluation model again).
Don't include any new data in your conclusion.
Mention at least two weaknesses and limitations of your research. Show you have really reflected on your work. You could discuss possible inaccuracies in your analysis and the reasons for those. You'll do much more along these lines in your reflections , but it still helps to point out a few things here. For example, mention other information would it be very valuable to have, but which you was unavailable to you. Or you could explain some other "unresolved questions", which you weren't able to answer for some good reason.
There is a real art to conclusions and I'd be happy to talk you through yours to make sure you tick all the right boxes, in an easy-to-follow, logical way.
Note that you don't need to include any recommendations (i.e. to the government) in your EE.
(Not included in your word count. Aim for around 2-3 pages of sources)
This is where you reaffirm (remind the marker) all the great sources you used.
Remember that your EE is mostly focused on your secondary sources.
Include at least 3 books (one of these can be the textbook), 4 internet sources, and at least 3 sources which show your willingness to work hard and go beyond the minimum requirements (i.e. a trade journal, an advanced academic paper, an interview).
Generally you should have at least one primary source (i.e. an interview, a survey, observation data, focus group data), but it is not mandatory to have a primary source.
Make sure all of your bibliography sources are link to in-text references in your EE.
(Not included in your word count. Often this is around 3 or 4 pages)
The EE guide us us that "appendices are not an essential part of the extended essay and examiners will not read them , or use any information contained within them, in the assessment of the essay" ( EE guide , Page 87). And yet, they are still commonly used and I can tell you that I normally advise my students to include them and I often find them helping when I'm marking EEs).
I would say the best use of appendices is to include artefacts from your process, which help to show the hard work that you've done.
Transcripts from your interviews, questionnaire results, your raw pricing data table, additional analysis (i.e. calculations) you did which didn't fit in the body of your EE.
You won't exactly get "credit" for the work, but they can help to show how methodically you have worked and that cannot hurt your mark.
Cite this page as: Woods, Tim. "How to Structure an Economics Extended Essay" IBMastery 2 March 2022. Web. [i.e. August 17, 2022 --> CHANGE THIS TO TODAY'S DATE] < https://www.ibmastery.com/blog/how-to-structure-an-economics-extended-essay>
Tim is available for private tutoring , almost every day, to support you in writing your best Economics Extended Essay. He's an expert Economics teacher (a fully IB-trained teacher and marker) with over 18 years of teaching experience . 🚀 Click here to meet with Tim on Zoom and talk through your work. 🚀
Tim also helps students with Theory of Knowledge, IB Business Management, IB Global Politics, IB History, IB English and College Admissions essays.
Theory of Knowledge
IB Business Management
IB Economics
IB Global Politics
Extended Essay
General Resources
Recent Posts
" This course has been excellent and of so much help to me." - Kanika V. (India)
" This saved my life. 10/10 -Harold L (Hong Kong)
"Thanks a ton! I have used this article to guide me for my last 2 IA's and when I was assigned my 3rd and final Econ IA, the first thing I did once I got my Econ article, was open this page. Much appreciation from Pearson College UWC! -Keegen Payne (Victoria, British Columbia) "I actually just wanted to let you know that you have been a very big help for me in TOK and Economics. With your effort to publish all this information and advice to IB students, you're really making a difference!" -Anne-Sophie T. @ UWC Maastricht (The Netherlands) "Me and my partner have got an A for our presentation, fully following this guide. Thank you so much Mr. Woods!" -Alexa A @ Pechersk School International Kyiv (Ukraine) "Thank you so much for this structure! We followed it exactly as you laid out in our TOK presentation and our teacher gave us 9/10!!" -Mariana @ St Julien's School (Carcavelos, Portugal)
"THANK YOU SO MUCH! We recently began working on TOK presentations and I was completely lost but this guide is absolutely amazing and makes it so much clearer. :)" -Virginia @ Tashkent International School (Uzbekistan)
"I want to thank you for the resources that have been provided. As a result, I got an A for EE in business after following the steps written in this website, including the help from my supervisor of course. I would recommend the current IB students to read the resources in your web, in order to obtain more insights. Thank you once again, sir!" -Cynthia @ Universitas Kristen Petra (Surabaya, Indonesia)
"I'm an IB student who has been lost until I found this website! This has the best advice on the web and I'm definitely recommending it to all my fellow IBers back at school. Definitely wish you were my economics teacher! Thank you so much for taking time to write these guides. You have truly saved my IB life!" -Cat (UK) "WOW! Thank you already for helping me. So many great posts about IB and how to be effective. So awesome. I will defiantly spend more time here and hopefully learn a lot. I just wanted to let you know how great and helpful your website is :) " -Nea @ HF-kursus og IB World School (Denmark)
"Thank you so much Mr Woods. The Economics exam will start in 4 hours and I think I am ready for it! " -Thao @ Auckland International College (New Zealand)
"Your website is amazing! I got two level 7's in my last IAs with the help of your site. Thank you, all the way from UWCSA" -Nicolette Sauramba @ Waterford Kamhlaba United World College of Southern Africa (Swaziland)
" @adnamaweit Every self-motivated IB student knows @timwoods ..." -Amanda Tiew @ Campaka Schools (Malaysia)
"Just want to express my deepest gratitude and appreciation for this website and all the effort you've channelled into helping others with your knowledge and skills. I've found it extremely helpful and I cannot thank you enough!" -Hachi @ Anglo-Chinese School (International) School (Singapore)
"Just wanted to send you a note of appreciation for the great and selfless contribution you have made. You must have already made a difference to so many lives and achieved the real purpose of our lives. " -Hina Nihal @ Jeddah Knowledge International School (Saudi Arabia)
"Thank you so much Mr. Woods. I find it absolutely incredible that you take the time to answer students and write your posts. Just today I was talking with another friend of mine who, I just found out, also happens to be following your blog. " -Alyson @ EF Academy (New York)
"I just wanted to say that I got a 6 on my SL economics exam last year, and I strongly believe that was because of all the help I got from this website on commentaries. A big thank you from Dallas, TX."-Tashi
"Dear Mr. Woods, thank you so much for your structure for TOK essays. It's really helped me develop a clear idea of what to do when I was absolutely clueless before! Definitely recommending to all my peers." -Justine @ Tunas Muda International School (Jakarta)
" This page is awesome. Thank you very much for your help in my IA. You saved my life. Argentina wishes the best for you. Gracias!" -Carlos (Argentina)
" Thank you for this piece of gold! I was about to give up on my TOK presentation when I saw this page! Now I know I can deal with the IB and TOK in particular! Greetings from PERU!" -Mateo (Peru)
" Thank you so much for all of this voluntary support. I'm taking an online economics HL course and it becomes quite difficult at times to find assistance. You're a life saver!." -Theone (Bangkok, Thailand),
"Hello, I just wanted to say thank you for writing these guides. They have been extremely helpful for me, I was just about to panic and give up on my IA and now I am actually really proud of it. " -Sofie Lind
"Dear Mr. Woods, your initiative is highly appreciated and needless to say, the resources on this website are helping thousands of students tremendously. As for me, I thank you sincerely for your notes on IB Economics, the Extended Essay and for Theory of Knowledge. Hats off! Nothing better than spreading wisdom! Congratulations!" -Anonymous
" Everyone at my school in Mexico uses your Structure for TOK essays. I've used it on all of mine and I've never gotten lower than an A-. I just wanted to thank you for being a lifesaver." -Maria @ Greengates School (Mexico City)
"How to structure an Economics Internal Assessment is amazing. Absolutely great. It is such a great help to have word counts of different sections and a detailed description on how to score high marks. Thank you so much." -"Desperate Student"
"Just wanted to say, as a fellow Economics & Business teacher of IB, I love your site. So plain, simple but so effective. My students in Barcelona love it too and it makes my job easier. Keep up the good work, and thank you once again. Really good and inspirational information on your site!" -Faraz Mirza @ The American School of Barcelona
"Thank you! This is tremendously helpful. I am writing three IAs tonight. Unsure as to what I would do without these posts these posts as a guide. Thanks again." -"Procrastinator"
"I am an IB student from India and I am very very thankful to you for these sites. My extended essay, TOK essay and business IA are the result of your articles and ideas. Your site gave my extended essay a plan on how to go about it and made the journey simpler. The article how to score full marks in the business IA was really helpful as it gave me a plan and coming into TOK I was able to build my ideas in structured pattern. -Srikanth Reddy @ Sreenidhi International School (Hyderabad, India)
"I was looking about to get some support material for my son's TOK and EE today and your pages have been great. They are easy to follow and digest. My son was very grateful. Your blog has been a fabulous resource! Keep up the great work!" -Karen (Doha, Qatar)
"Just wanted to write you a quick thank you note for putting up such a great revision website! It is honestly one of the best I have encountered online for IB Economics revision. If I was at OFS it would be a pleasure to have you as my Econs teacher!" -Avi @ United World College of South East Asia (UWCSEA), Singapore
"Your Economics IA slideshow really helped me understand what assessors were looking for, and how I could easily avoid loosing marks (word count etc). I really appreciate the time that you have spent to help students like me." -Anonymous Student @ IBS of Provence (France)
"I teach ToK in Midvale, UT and LOVE your site. The students have really struggled with the essay writing process and your site structures it better than anything else I've ever received. Thanks" -S. Allen (Utah, USA)
"i am an IB student here in India, and i was demotivated with regards to the workload this course has dished out to us every week. but i went through this website, and all of a sudden there's been a change of heart. thank you for posting such beautiful stuff that i can relate to." -Adi C.
"Your site is amazing!! Thank you so much! I am a senior in IB economics and thanks to you did very well in my IA! Just thought I had to let you know." -Pamela A.
"woooooooooooooow How to Write Successful College Application Essays has opened my eyes like so wide. thanx tim woods i sure will apply all these tips" -Julie H.
IB Extended Essay: Assessment Criteria
Research Questions
Past Essays
Notes & Outlines
Works Cited Page
In-Text Citations
Assessment Criteria
Reflections
Supervisor Info
Net Valley Library
Score Descriptors for each Criterion:
A - Focus and Method
B - Knowledge and Understanding
C - Critical Thinking
D - Presentation
E - Engagement
Printable: Full Rubric for all subjects
To view details for your SUBJECT, open the correct page below.
Choose "Interpreting the EE Assessment Criteria" on the sidebar to see how to score well in YOUR subject area
Language & literature (language A)
Language acquisition (language B)
Mathematics
Visual Arts
World Studies
Business Management
Grade Boundaries
What's Expected?
A: Focus/Method
B: Knowledge
C: Critical Thinking
D: Presentation
E: Engagement
A: Focus and Method (6 marks)
B: Knowledge and Understanding (6 marks)
C: Critical Thinking (12 marks)
D: Presentation (4 marks)
E: Engagement (6 marks)
Total marks possible: 34 (see grade boundaries below)
Printable: Full Rubric
Printable: A3 size with details
Printable: Details for each criterion , via the Oxford guide
Criterion A: Focus and Method (6 points)
What It Means: This criterion focuses on the topic, the research question and the methodology. It assesses the explanation of the focus of the research (this includes the topic and the research question), how the research will be undertaken, and how the focus is maintained throughout the essay.
Questions to ask:
Does this essay meet the requirements for the subject for which you are registering it?
Is your research question stated as a question?
Have you explained how your research question relates to the subject that you selected for the extended essay?
Have you given an insight into why your area of study is important?
Is your research question feasible within the scope of the task? Could your research question be "answered" or it is too vague?
Did you refer to your research question throughout the essay (not only in the introduction and conclusion)?
Did you explain why you selected your methodology?
Are there other possible methods that could be used or applied to answer your research question? How might this change the direction of your research?
If you stated a particular methodology in the introduction of your essay, or specific sources, have you used them?
Are there any references listed in the bibliography that were not directly cited in the text?
(Source: Susan Trower, via West Sound Academy)
Criterion B: Knowledge and Understanding (6 points)
What It Means: This criterion assesses the extent to which the research relates to the subject area/discipline used to explore the research question; or in the case of the world studies extended essay, the issue addressed and the two disciplinary perspectives applied; and additionally, the way in which this knowledge and understanding is demonstrated through the use of appropriate terminology and concepts.
Have you explained how your research question relates to a specific subject you selected for the extended essay?
Have you used relevant terminology and concepts throughout your essay as they relate to your particular area of research?
Is it clear that the sources you are using are relevant and appropriate to your research question?
Do you have a range of sources, or have you only relied on one particular type, for example internet sources?
Is there a reason why you might not have a range? Is this justified?
(Source: Oxford EE manual, p. 110)
Criterion C: Critical Thinking (12 points)
What It Means: This criterion assesses the extent to which critical thinking skills have been used to analyze and evaluate the research undertaken.
Have you made links between your results and data collected and your research question?
If you included data or information that is not directly related to your research question have you explained its importance?
Are your conclusions supported by your data?
If you found unexpected information or data have you discussed its importance?
Have you provided a critical evaluation of the methods you selected?
Have you considered the reliability of your sources (peer-reviewed journals, internet, and so on)?
Have you mentioned and evaluated the significance of possible errors that may have occurred in your research?
Are all your suggestions of errors or improvements relevant?
Have you evaluated your research question?
Have you compared your results or findings with any other sources?
Is there an argument that is clear and easy to follow and directly linked to answering your research question, and which is supported by evidence? Are there other possible methods that could be used or applied to answer your research question? How might this change the direction of your research?
(Source: Oxford EE Manual p. 111)
Handy Links:
Presentation One Pager via Catalina Bordoy
Sample Table of Contents page
Presentation Checklist
Sample Title page (see below - top half of the page)
Criterion D: Presentation ( 4 points)
What It Means: This criterion assesses the extent to which the presentation follows the standard format expected for academic writing and the extent to which this aids effective communication.
Have you read and understood the presentation requirements of the extended essay?
Have you chosen a font that will be easy for examiners to read on-screen?
Is your essay double-spaced and size 12 font?
Are the title and research question mentioned on the cover page?
Are all pages numbered?
Have you prepared a correct table of contents?
Do the page numbers in the table of contents match the page numbers in the text?
Is your essay subdivided into correct sub-sections, if this is applicable to the subject?
Are all figures and tables properly numbered and labelled?
Does your bibliography contain only the sources cited in the text?
Did you use the same reference system throughout the essay?
Does the essay have less than 4,000 words?
Is all the material presented in the appendices relevant and necessary?
Have you proofread the text for spelling or grammar errors?
Criterion E: Engagement
Three reflections (best after meeting with your supervisor)
500 words TOTAL (100 + 150 + 250?)
Reflections are done in Managebac on your Reflection space
See the "Reflections" tab above for prompts to write about
(Source: Oxford EE Manual p.135)
(Source: Oxford EE Manual p.133)
Sample Reflections
Full chapter on Reflections from the Oxford Guide
Criterion E: Engagement (6 points)
What It Means: This criterion assesses the student's engagement with their research focus and the research process. It will be applied by the examiner at the end of the assessment of the essay, after considering the student's RPPF (Reflections on planning and progress form).
Have you demonstrated your engagement with your research topic and the research process?
Have you highlighted challenges you faced and how you overcame them?
Will the examiner get a sense of your intellectual and skills development?
Will the examiner get a sense of your creativity and intellectual initiative?
For prompts to deepen your reflections, go here and then to the bottom of the page
Presentation Quick Guide
<< Previous: In-Text Citations
Next: Reflections >>
Last Updated: Feb 13, 2023 11:38 AM
URL: https://sis-cn.libguides.com/ExtendedEssay
IBDP Economics
InThinking Subject Sites for teachers & their classes
Website by Mark Johnson & Alex Smith
Updated 3 March 2023
If you are a student, stop now!
Only teachers can take out free trials or subscriptions to our subject sites at www.thinkib.net
In line with the IB Learner Profile, "Act with integrity and honesty".
If you are a student and wish to access these resources, ask your school to subscribe.
Alternatively, sign up to our sites at www.studyib.net which are specifically designed for self study and revision.

Presentation mode
Print this page
Personal notes
Teaching materials
Extended essay
The IB core
Introduction to the extended essay in economics
Many of you will be aware of the extended essay and what it includes. The extended essay consists of a 4000 (maximum) word essay on a topic of your choosing and concludes with a viva voce or short interview to confirm the candidates level of competence in the topic area chosen. You are also required to provide two additional reflections during the process.
The extended essay provides you with the opportunity to demonstrate your knowledge on a particular topic or area of study and is chosen from a list of approved subjects.
Before starting work on the essay you are advised to complete the following tasks:
Read the assessment criteria carefully.
Where possible ask your teacher or IB coordinator to let you read previously completed essays in economics. Many school libraries keep an archive of extended essays previously written by students.
Work on a research question and discuss this with your supervisor. This is a very important part of the process. A good research question will go a long way to helping you towards a good finished essay. A bad research question; one that is too broad in scope or where original data is difficult to obtain will make it significantly more difficult to achieve a high score in your finished essay.
Decide how you will collect the research that you need for your essay and check the validity of this research with your supervisor.
Write down a brief structure for your essay and discuss this with your supervisor before sitting down to write your essay.
How to choose a subject and research question to study?
The first piece of advice must be to pick a subject and a research question that is something you will enjoy researching and writing about. The EE involves a considerable amount of work - approximately 40 hours as an average.
In terms of selecting a research topic, why not ask the following question: 'What is it that I am interested in? What research question am I genuinely interested in finding out?'. What topic(s) do I enjoy?
What to do next?
Having completed all the preparation that you need, having written your research question and essay plan and had all of this approved by your supervisor you are ready to begin.
The essay should be no more than 4000 words in length but this does not include the following:
Contents page, acknowledgements, formulas, calculations, diagrams, tables, the bibliography, citations and references.
Essays can actually achieve a reasonable score just by following these simple rules:
state the research question
analyse your results
discuss your results
have a conclusion
keep to about 4000 words
present it well
cite all sources appropriately.
What makes a good title in economics?
Opportunities for analysis
The topic that you chose should provide an opportunity for you to demonstrates some critical analysis of the information that is gathered. You should avoid any topic that depend entirely on summarizing secondary data, because this leads to an essay that is overly descriptive in nature. A good way of making your essay more unique is to restrict the scope of the essay, so that it focuses on, for example, a specific business, area or demographic.
Suitable areas of economics
Macroeconomics topics can be chosen, but any research question must be narrowed to a particular part of the economy and is not on the economy as a whole. An extended essay on economic development would be recommended but the research question would need to relate to a particular aspect of development or a limited area. It would not be suitable, for example, to examine the effect of some government policy on the development of the whole economy.
The following are some examples of extended essay titles which are suitable for use an economics extended essay. You will notice that each of these are locally based on an area in which the student is familiar and allow the candidate to investigate their own primary research, applying it to conventional economic theory. You will also be expected to complete secondary research as part of their essay. You should also formulate your own critical arguments as well as construct a conclusion, consistent with the findings displayed during the main body of the essay.
What is the relationship between the volume of livestock and the wholesale price of meat in Erzurum county?
The impact of the 2018 rise in minimum wage on employment levels in London's catering and restaurant industry?
What is the MPC (marginal propensity to consume) of guest workers working on a construction site in Singapore?
To what extent do the ski lodge hotels in Palandoken practise John Nash's game theory when setting prices during the tourist season?
How has the declining value of the £ affected the Airbnb market in Leeds?
What is the PED for tobacco products amongst different age groups in Istanbul, Turkey. How might this influence government policy aimed at reducing consumption of tobacco products?
Final questions to ask yourself before deciding on your RQ
Before answering this question, consider how you might collect information to answer your question. For example, how confident are you that you can actually access the information? Remember that any information gained from businesses might be confidential. Some economic questions are also difficult to research because isolating the particular variable is difficult.
When conducting primary research you need to very clear about who your sample frame is going to be and can you get access to those people? For instance when completing research on the viability of solar panels, your sample frame must be those potential purchasers e.g. those who own their own home with a roof large enough to accommodate it and not just your friends and family.
Can this topic be completed in 4000 words?
4,000 words may seem like a dauntingly large amount but you will be surprised how quickly the words go. Some topics are far too broad in their scope to tackle in 4,000 words and some economic theory maybe too complex to cover adequately within the word limit. Try to stay clear of topics more suited to essays in Business Management or Psychology and you will be disadvantaged, unless you also take those subjects as part of your Diploma. Some of these topics would be more suited to a multi-disciplinary approach of World Studies and combining Economics and Psychology.
You also need to be cognisant that this is a project where you should spend around 40 hours. For some topic it would be impossible to survey enough interested people, without giving up your entire summer vacation.
Is your topic academically rigorous enough?
One of the skills of writing the essay is connecting to an area of the syllabus with sufficient complexity so you can demonstrate your ability to critically evaluate and analyse like an economist. Remember that essays which are too descriptive are unlikely to score well.
For more information about completing an extended essay in economics including a sampler essay read the remainder of the pages in this section.
Candidates should expect to spend approximately 40 hours completing their essay.