What Is a Social Media Essay – The Main Aspects and Points
Table of contents
The contemporary world is overloaded with various information. Its impact on humans is huge and can be either positive or negative. There are many informative online sites which allow communication thanks to comments, picture sharing, dialoguing, and even the statistics of likes and dislikes shows people's attitude towards many things. Social media essay usually can touch upon advantages and disadvantages of things. For example, using of the Internet for communication and information exchange. Today people use social media not only for personal communication and to share some information but also for business and propaganda. The communications network plays a great role in a person's self-development and self-realization. Networking helps people improve communicative skills and have abilities to solve a great number of life problems. The most popular services are:  
Facebook (more than 2 billion users)
WhatsApp, YouTube, and Messenger in Facebook (more than 1 billion users)
QZone, QQ, WeChat, and Instagram (more than 500 million users)
Twitter, Tumblr, Skype, Baidu Tieba, and Sina Weibo (more than 300 million users)
Pinterest, Viber, Line, SnapChat, and Reddit (more than 175 million users).
These services make communication and news learning easier. They help users find new friends and connect people from different corners of the globe. It's a well-known fact that those who control information can control the world. People find major data on various networks, share it, interact discussing it, and even change it. That's why a lot of academic papers are devoted to social media, its benefits, and negative influence.  
Social Media Essay Topics to Keep in Mind
One of the most important things in social media essay writing is to find a good and popular among website users topic and to reflect it in the paper. During the last years (since 1970), an Internet user's preferences in social media essay topics have changed (Trending Topics on Technology). Social media orients to data that most individuals search. These are 15 most significant topics:  
The role of networking in the life of contemporary society.
How social media assists in business development.
Social media : the best platform for cyberbullying.
Advantages and disadvantages of using social media at school/college/university, etc.
Is it possible to cope with social media addiction?
Are social networks effective in solving human health or life problems?
How people use social networking during calamities.
Is online purchasing on various trading websites safe? How to find a proper online store?
Does a social site provoke "live" communication problems in people?
Are influential people, celebrities, and politicians recommended holding public accounts? Why?
Highlight the point of a user's privacy on social networks. Is it risky to post individual and intimate information or not?
In what way can the government monitor a user's information given in social accounts.
Does social media improve or spoil family relationship?
Does social networking increase the number of employed people and decrease the level of unemployment?
Analyze and compare the life before and after social media.
Best Social Media Essay Titles for Students
The next step after choosing a topic is creating a proper title. It must be catchy because a student's aim is to attract the reader's attention. It is not difficult to choose social media essay titles. There are several tricks on academic paper title writing:
Think of catchy words for your introduction (keywords, citations, wordplay, etc).
Make it more specific (not "Social Media Essay" but "Social Media Essay in Creating International Image of the USA").
Consider your essay type (argumentative, persuasive, narrative essay , etc.) and use the words which correspond to it, like "facts", "proving" in case it's a persuasive one.
Title equals short summing up (it means that your title must describe your whole paper with the help of a few words).
The title should consist of not less than 4 but not more than 9 words.
Here are 5 examples of good titles:
"NetDrugged": Reasons and Treatment of Social Media Addiction
"Blue Whale" or Social Media Killer
Advantages and Disadvantages of Using Facebook
Impact of Social Networks Remonstrance Organization on Human Consciousness
The Role of Social Media in War and Peace Creation
Persuasive Essay about Social Media
The main point of a persuasive essay is to persuade the reader that your idea or belief is logical and worthy. Some samples of writing a persuasive essay about social media can help to succeed. See the example below:  
I consider social media to be harmful to schoolchildren under 17. Kids' consciousness is unstable and unverified or controversial data can lead to poor consequences. Today online games full of cruelty and violence occupy networks. First of all, let's remember the world-famous game "Blue Whale" that was created in 2016; its creators looked for depressive kids and sent them tasks during 50 days. On the last day, a child was to commit a suicide. The worst thing is that everybody knew about the danger of the game but still went on playing it. One more negative result of social media impact is that more and more people become addicted. Facebook, Twitter, Instagram and other social networks take most of people's time. In addition, a great number of Internet users create their own channels on YouTube trying to get virtual friends and subscribers and forgetting about real communication. According to an American psychologist Aric Sigman, kids degrade when spending much time online. A virtual life can make a person socially isolated, lonely, and depressed. Such way of life may negatively impact a person's health condition and lead to cardiovascular diseases, memory loss, and cancer, in the future.
Negative Effects of Social Media Essay
Check out this example of essay on negtaive effects of social media. Remeber that you can order academic papers of great quality at our website and receive sublime essay writing service from StudyCrumb .
Despite the fact that networking is very helpful in communication, psychologists and sociologists claim that there are many negative effects which one can describe in a social media essay. Some of them even lead to the lethal end. Using social sites can be threatening nowadays. People can visit various sites via tablet, phone, or computer that has access to the Internet. Some websites have no age limitations and any child can watch "adult movies" or videos with violent content with one click. One more negative factor is that children note their address, telephone number, and other private information. Such data looks very attractive to pedophiles and maniacs. According to the statistics provided by R. Murray of NY Daily News, approximately ten percent of all children's virtual friends are fakes. These networks are open to hackers and the government can monitor them as well. Cyberbullying is also a serious problem that doesn't have its end. Earlier people were bullied at places like schools, colleges, and work. Today they become victims even at their own home. Contemporary digital devices allow making videos which a person can post on a blog or on YouTube. A lot of such videos humiliate an individual's dignity and provoke suicides after becoming public. Unfortunately, neither the so-called best friends nor internet users inform the victim's relatives about the bullying.
Pros and Cons of Social Media Essay
Writing a pros and cons of social media essay one should give some convincing examples. Read an extract from 8 pages of a pros and cons of social media essay below:
If a person uses social media responsibly, then they are not dangerous and even beneficial. On the one hand, Facebook, WeChat, Viber, or WhatsApp let people communicate with each other, share information, distribute news, and avoid loneliness or even save lives and relationship. Today a great number of volunteers create accounts trying to help sick people or those who suffer because of poverty and weather disasters like earthquakes, volcanic eruption, tsunami, and tornado. There are also online communities which give psychological and informative support. Social media helps to find missing people. NY police have created nearly 150 Twitter and Facebook communities since 2014. Such searching is effective due to more than 2 billion of active users. The existing number of users turned out to be excellent tools for business development due to analyzing clients' feedbacks and searching items. On the other hand, cyberbullying, kidnapping, victimization, and hacking cases increase daily. Those who monitor our personal data can make a virtual bomb and use it to create a default, war, and other political and social disputes (Nissenbaum, 1998).
Social Media Argumentative Essay
A social media argumentative essay on technology allows you to participate in the existing debate. The only thing you need is to support this or that idea.
Austin McCann says that the social media service supplies every Internet user with virtual interaction and impacts negatively the real life. He states that common website users often don't differentiate between the real and virtual world. An average teen spends approximately 4 hours networking every day. Negative messages, comments, dislikes, pictures, videos, and news lead to teens' stress and depression. In addition, teens spend more time indoors and acquire health problems. By the way, teenagers get body injuries staying online and crossing the road or riding a vehicle at the same time. Some of them don't survive. So, to write an essay on this topic can be really challenging for a student. It requires both personal and general data to be reflected in the paper. Such academic paper helps students realize the positive and negative role of networking in the human life and even prevent addiction to it.
Daniel Howard is an Essay Writing guru. He helps students create essays that will strike a chord with the readers.
You may also like
Persuasive Essay Sample: Social Media is Harmful to Relationships
Social media has become second nature to most people in today's society. It is seen as a way to connect with people all around the world through platforms such as Instagram, Twitter, Snapchat or Facebook, however it is taking time away from our in person connections. Social media is harmful to relationships, causing jealousy, trust issues, and lack of personal connections.
Jealousy is an easily acquired emotion, especially when all you see are the positive times and best photos from someone's life. In relationships it is easy for couples to struggle with jealousy through social media for a few different reasons, perhaps through going through your partner's phone and finding their messages or even going through their followers to see who they follow, which are small gestures that can be taken out of context. According to Beltway News, there are 3 different types of jealousy: cognitive, emotional, and behavioral. Cognitive jealousy is a form of jealousy that relates to a person's thoughts; "It addresses worries or concerns regarding their partner's infidelity" (Donelson 17). It is reported that about 27% of teen social media users who took part in a survey chose that social media makes them "feel jealous and unsure about their relationship" (Lenhart 5). These statistics are not surprising considering that many relationships involve a lot of communication through social media. Many times couples will post pictures together or comment back and forth on each other's posts. When you notice your partner interacting with other accounts, especially of the opposite gender, in a similar manner it can be extremely misleading and discouraging and can lead to trust issues in the relationship.
Trust issues in relationships can often be traced back to social media as well. In today's society it is not uncommon for a partner to want to go through their significant other's phone to read their texts or see who they follow on their social media accounts, "An estimated 31% of people surveyed in a USENIX study admit to snooping on someones private messages" (Donelson 23). Actions such as these can be related to uncertainty within their own relationships. Among the apps such as Instagram, Snapchat, and Facebook, there are also apps designed specifically for dating and relationships. These are apps such as Tinder, Hinge, and Bumble. Within these apps, people are able to create a personal profile to share with others who might find them compatible, the issue with this is created when people decide to lie or "catfish" someone else. Catfishing is when someone pretends to be someone who they are not, or leads someone to believe they are more compatible than they actually are; "With technology people have the ability to portray a false perception of themselves online" (Donelson 27). This can lead to trust issues with forming relationships and not being able to trust their partner due to past relationship issues.
Social media is meant to bring people together and connect them through different platforms however, it seems to be causing a disconnect between partners. In relationships, communication is essential to keeping things in check and being able to communicate your wants and needs with your partner. With Social media however people are so captivated by screens that we spend more time looking at our phones than we do spending quality time with our partners. This could even mean scrolling through Twitter or Instagram while at dinner, or while sitting in the car, situations where you could be building that personal connection with your partner. Beltway News says, "Married couples in committed relationships have experienced their significant other spending more time with their phone than spending quality time together" (Donelson 12). Personal connections are essential in relationships, without them chances are the relationship will not last for very long, or will be very superficial. It is reported that "people who do not feel connected to their partner are more likely to seek external validation" (Hughes 4). The external validation could be gathered through attention on social media, or even worse through other personal connections on social media.
As mentioned before, social media is meant as a way to connect people and while it seems to be causing a disconnect between couples, there still are ways that it is beneficial to relationships. The internet allows for people to connect faster, and while stalking people's pages can lead down a dangerous rabbit hole, it can also help get to know about the person before personally getting to know them. Profiles allow for others to see what kind of activities, places, and friends the person is involved with, which can be very telling of someone's personality. It can be very beneficial to couples in long distance relationships, allowing them to use social media as a way to cope with not being able to see them in person. Similar to how even just a like or comment on someone else's page could set off some overthinkers, some sources say that social media can make them feel more secure in their relationship through the way their partners promote their relationships online, "Noticing your partner change their relationship status on Facebook or post a status update about the amazing time you had together can be affirming" (Pandika 6). It can also create more ways to communicate with your partner. There are so many different platforms created for sharing with others that it's possible to be having 2 or 3 different conversations with the same person just throughout different platforms, "Having that playfulness and flirtation can really help a relationship last" (Pandika 12). This is definitely a more popular approach to teen/young adult relationships, as 45% of teens in a survey of 317 teens, put on by Pew Research Center, reported that social media makes them feel more connected to their significant other.
While all of those options are great and could help to support relationships, it is important for people to be cognizant of the amount of time they are spending on their phones in the digital world and focus more on the time being spent in the face to face world. It is shown that "the more time one spends on social media the less time they are devoting to relationship maintenance - and therefore the more likely it is that the relationship will terminate" (Hughes 12). All things considered, social media is not something that people are likely to give up completely, however, it is likely that if we spent less time on social media, there would be one less reason for jealousy and trust issues and more opportunity to grow your personal connection with your partner.
Works Cited
Arikewuyo, Abdulgaffar Olawale, et al. "An Examination of How Multiple Use of Social Media Platforms Influence Romantic Relationships." Journal of Public Affairs (14723891), vol. 21, no. 3, Aug. 2021, pp. 1–12. EBSCOhost, doi:10.1002/pa.2240.
Donelson, L. "How Social Media Can Ruin Relationships." Beltway News, 28 November 2017, https://beltwaynews.org/2017/11/28/how-social-media-can-ruin-relationships/. Accessed 28 September 2021.
Hughes, Shelby, et al. "#Couplegoals: Self-Esteem, Relationship Outcomes, and the Visibility of Romantic Relationships on Social Media." Sexuality & Culture, vol. 25, no. 3, June 2021, pp. 1041–1057. EBSCOhost, doi:10.1007/s12119-020-09808-3.
Lenhart, Anderson A. "Social media and Teen romantic relationships." Pew Research, Pew Research Center: Internet, Science & Tech., 31 December 2019, https://www.pewresearch.org/internet/2015/10/01/social-media-and-romantic-relationships/. Accessed 28 September 2021.
Pandika, Melissa. "Can Social Media Benefit Relationships." MIC, 4 December 2019, https://www.mic.com/p/can-social-media-benefit-relationships-19422399. Accessed 1 October 2021.
Related Samples
Evolution and Teamwork (Ready Player One by Ernest Clin Book Review)
Essay Sample about Face-to-Face Communication and Technology
Before Stonewall Movie Analysis
Analysis of Place in Music
The Lobotomist Movie Review
Essay Sample: Do Celebrities Make Good Role Models?
Gender Roles In Things Fall Apart
Death of a Salesman Movie Review
Research Paper on The Negative Portrayal of Mental Illness in Film
Essay Sample on Violent Media
Didn't find the perfect sample?
You can order a custom paper by our expert writers
persuasive essay about social media
Post author By sayd68
Post date August 29, 2021
No Comments on persuasive essay about social media
"We don't have a choice on whether we do social media, the question is how we do it." Social media is primarily internet or cellular based applications and tools to share information among people. Technology has evolved into something that everyone can utilize effectively just by the swipe of a finger or by pressing a single button. Thank God for technology, right? We don't have to go to the post office for hand written letters from families and friends abroad, however we retrieve them simply by Does that sound worth it to you? What if someone told you social media can cause all of the above? Would you still spend 12 hours scrolling through Twitter that you do every day? Social media is like a gun, it can be used properly or used out of control. The best way to solve this issue is to limit it, not take it away. Social media can be used to further communication, or for harm, but it is up to the user to make that choice. Social media should be limited to 2 hours each day because of mental health
Reports and proposals After reading this chapter you should be able to: • Explain the differences and similarities between formats, types or sub-genres of reports • Explain the differences and similarities between reports and essays • Explain why documents need to contain an appropriate balance of information and persuasion • Demonstrate competence in writing a longer, analytical research report • Explain the differences between reports and submissions, proposals and tenders So you've got to e-commerce. One particular start up organization is Thread.com has engaged many investors and advisors and is constructing their own styling service by recruiting human stylists and intelligent algorithms. However online marketing have their pros and cons. A study by Merrill Lynch states that ''to survive in the evolving economy, small businesses must attain market share online.'' Firstly, e-commerce websites are not limited by the geographical area that they can service, therefore the whole world
Can become addictive
Reduces our ability to communicate face-to-face
Can reduce confidence and self-esteem
Can be used to spread hate and racism
But what is the impact of social media? What positive and negative effects does it have on our lives? We have listed below some of the pros and cons of social media for your benefit:
References:
http://www.bartleby.com/essay/Persuasive-Essay-on-Social-Networking-Con-FKCVLJ2KVJ http://writemyessay4me.org/blog/social-media-essay http://studydriver.com/social-media/ http://peachyessay.com/blogs/write-an-essay-on-social-media/ http://www.bartleby.com/essay/Effect-of-the-Media-on-Body-Image-PKQV74YVJ
Leave a Reply Cancel reply
Your email address will not be published. Required fields are marked *
Save my name, email, and website in this browser for the next time I comment.
Home — Essay Samples — Sociology — Sociology of Media and Communication — Social Media

Argumentative Essays About Social Media
Social media is beneficial to the mankind, the detrimental effects of social media on the young generation.
Rated by a GradeFixer's writer
The Effect of Social Media Challenges on Current Generation
Pros and cons of social media: social networking, the mighty internet: positive and negative effects of social media, sleeping habits and social media usage, negative effect of social media on young people, the list of pros and cons of social media, the importance of staying safe on social media, impact of social media on our lives, social media: negative effects and addiction, discussion on whether is social media beneficial or harmful for society, negative effects of social media: relationships and communication, pros and cons of social media, social media - good and bad sides, a study of the role of social media concerning confidentiality of personal data, the problem of violence on social media platforms, how social media causes stereotyping, social media addiction: essay on the effects and solutions, the role of social media in making us more narcissistic, the effect social media is having on today's society and political atmosphere, digital/social media, censorship in social media, the reasons why teenagers seek validation on social media, advantages and disadvantages of social media for society, enormous impact of mass media on children, social media is the reason for many of the world's problems and solutions, the role of social media in the current business world, impact of social media on society, how social media can effect on your career, feeling stressed about your essay.
Get professional help in 5 minutes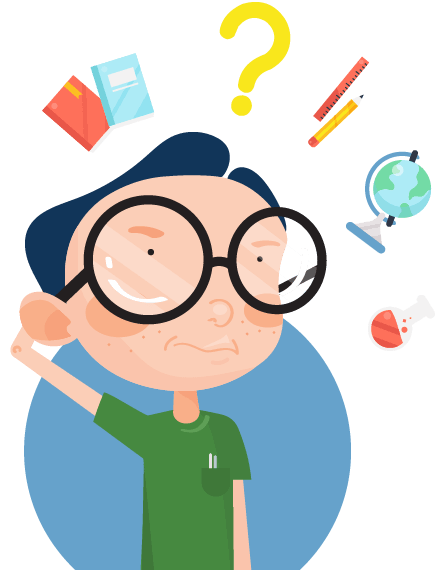 Social media are interactive digital channels that facilitate the creation and sharing of information, ideas, interests, and other forms of expression through virtual communities and networks.
In a sense, social media began on May 24, 1844, with a series of electronic dots and dashes tapped out by hand on a telegraph machine. While the roots of digital communication run deep, most contemporary accounts of the modern origins of today's internet and social media point to the emergence in 1969 of the Advanced Research Projects Agency Network — the ARPANET. In 1987, the direct precursor to today's internet came into being when the National Science Foundation launched a more robust, nationwide digital network known as the NSFNET. A decade later, in 1997, the first true social media platform, Six Degrees, was launched.
Blogs (ex. Huffington Post, Boing Boing), Business networks (ex. LinkedIn, XING), Collaborative projects (ex. Wikipedia, Mozilla), Enterprise social networks (ex. Yammer, Socialcast), Forums (ex. Gaia Online, IGN Boards), Microblogs (ex. Twitter, Tumblr), Photo sharing (ex. Flickr, Photobucket), Products/services review (ex. Amazon, Elance), Social bookmarking (ex. Delicious, Pinterest), Social network sites[6] (ex. Facebook, Google+), Video sharing (ex. YouTube, Vimeo), Virtual worlds (ex. Second Life, Twinity)
Facebook (2004), Reddit (2005), Twitter (2006), Instagram (2010), Pinterest (2010), Snapchat (2011), TikTok (2016)
Convenience and connectivity, quick access to information and research, online learning, job skills, content discovery (YouTube), marketing tools, opportunities for remote employment, etc.
Fear of Missing Out (FOMO), cyberbullying, lack of privacy, addiction, self-omage issues, online vs reality, etc.
1. Schober, M. F., Pasek, J., Guggenheim, L., Lampe, C., & Conrad, F. G. (2016). Social media analyses for social measurement. Public opinion quarterly, 80(1), 180-211. (https://academic.oup.com/poq/article-abstract/80/1/180/2593846) 2. Appel, G., Grewal, L., Hadi, R., & Stephen, A. T. (2020). The future of social media in marketing. Journal of the Academy of Marketing science, 48(1), 79-95. (https://link.springer.com/article/10.1007/s11747-019-00695-1?error=cookies_not_support) 3. Aichner, T., Grünfelder, M., Maurer, O., & Jegeni, D. (2021). Twenty-five years of social media: a review of social media applications and definitions from 1994 to 2019. Cyberpsychology, behavior, and social networking, 24(4), 215-222. (https://www.liebertpub.com/doi/full/10.1089/cyber.2020.0134) 4. Ruths, D., & Pfeffer, J. (2014). Social media for large studies of behavior. Science, 346(6213), 1063-1064. (https://www.science.org/doi/abs/10.1126/science.346.6213.1063) 5. Hou, Y., Xiong, D., Jiang, T., Song, L., & Wang, Q. (2019). Social media addiction: Its impact, mediation, and intervention. Cyberpsychology: Journal of psychosocial research on cyberspace, 13(1). (https://cyberpsychology.eu/article/view/11562) 6. Auxier, B., & Anderson, M. (2021). Social media use in 2021. Pew Research Center, 1, 1-4. (https://www.pewresearch.org/internet/wp-content/uploads/sites/9/2021/04/PI_2021.04.07_Social-Media-Use_FINAL.pdf) 7. Al-Samarraie, H., Bello, K. A., Alzahrani, A. I., Smith, A. P., & Emele, C. (2021). Young users' social media addiction: causes, consequences and preventions. Information Technology & People, 35(7), 2314-2343. (https://www.emerald.com/insight/content/doi/10.1108/ITP-11-2020-0753/full/html) 8. Bhargava, V. R., & Velasquez, M. (2021). Ethics of the attention economy: The problem of social media addiction. Business Ethics Quarterly, 31(3), 321-359. (https://www.cambridge.org/core/journals/business-ethics-quarterly/article/ethics-of-the-attention-economy-the-problem-of-social-mediaaddiction/1CC67609A12E9A912BB8A291FDFFE799)
Top 10 Similar Topics
Media Analysis
Social Media Communication
Effects of Social Media
Discourse Community
Sex, Gender and Sexuality
Sociological Imagination
American Identity
Social Justice
We use cookies to personalyze your web-site experience. By continuing we'll assume you board with our cookie policy .
We can help you get a better grade and deliver your task on time!
Instructions Followed To The Letter
Deadlines Met At Every Stage
Unique And Plagiarism Free
Social Media Essays
Is social media good or bad.
Social media has become a big part of society. According to a report done by Pew Internet & American Life Project, eighty-one percent of teens use social media sites. There are pros and cons to social media. The dark side of social media is cyberbullying. Cyberbullying is the modern way of bullying.It causes depression and anxiety which can lead to suicidal thoughts or suicide. Cyberbullying is the use of electronic communication to bully a person, typically by sending messages of […]
An Issue of Social Media and Cyber Crimes
OVERVIEW Social media refers to all applications and websites or blogs that enable people around the globe to interconnect and socialize via the internet, chat, video call & so on. The very first recognizable social media site called 'SixDegrees' was created in 1997. It allowed users to upload their profile picture and make friends with other users. It created a social media sensation that is in present day, the popularity of Social Media needs not to be expressed here. Facebook, […]
Social Media and Mental Health
Technology. Are we better off with it or without it? Can we keep up with the problems that it causes? These are the questions that are on everyone's mind, especially those of us who deal with adolescents. Those of us who basically grew up last century (1950 – 1980) saw a lot of changes in technology. Those changes for the most part were ones that made daily life better. The television, computers, the internet, and different parts of the medical […]
Social Media is Destructive
Social media is a way of modern life (Astrup). It has become a staple within our society and is here to stay whether we like it or not (Dunbar). However, many people tend to overlook social media's harmful and potentially dangerous side. Since social media's uprising, mental and emotional health issues, safety and privacy concerns, and social pressure has dramatically spiked amongst individuals in society. These factors are not only dangerous to individuals, but destructive to society and its future. […]
Compare and Contrast: with and Without Social Media
"No man is an island"so do they say. "Man is a social being". These are the two most common phrases used to show how much man needs the society within him. People are always interacting each and every minute. The places of interaction vary a lot. Some meet up physically for coffee, others dinner and others it is basically online. Now that we are in a digital era, it is so easy to interact and socialize with people over the […]
We will write an essay sample crafted to your needs.
Social Media Addiction Essay
"78.8% of traditional media reporters polled used social media to check for breaking news." Social media has a huge impact on society today and is one of the best ways to stay updated. It has become a part of our everyday life. Nothing spreads information faster than social media. Social helps many people stay updated on real world situations. It has changed the way the world interacts with people and lets us use many useful tools, Twitter, Instagram, Facebook, Snapchat, […]
Dangers of Social Media and its Impact
What is the impact of pathological internet use on adolescents? Be honest with yourself, how many times have you checked your phone within the last hour? Have you ever felt as if you were missing out on social activities while looking at friend's social media accounts, maybe just a bit envious? Although, not listed in the Diagnostic and Statistical Manual of Mental Disorders, Internet addiction has been recognized by the American Psychological Association as a growing concern (Gale). According, to […]
Jeffersonian & Jacksonian Democracy
Jefferson and Jackson are the two presidents who are very similar in their political views. These two presidents have stemmed off of each other's ideals as leaders. Both Jefferson and Jackson believed in the power of the people. they were both on the democratic side and wanted to hear where the people of the United States stand. The two of them believed that the people were more of a priority then the men in office trying to proceed with what […]
Racism on Social Media
Communication technology in the 20th century experienced rapid progress and development. The current use of technology, although not evenly distributed, has spread even in rural areas. Current technology is a means to provide various items needed for human survival. Initially the use of technology was used by humans to convert natural resources into simple tools, until now the latest technological developments such as the internet. In this new era of globalization, humans have made many big changes, and they have […]
Privacy Issues with Social Media
In the 21st century, sharing posts and texting on social media such as Facebook and Instagram has become part of people's daily life. However, when this personal information is continuously being uploaded on internet, not only can your personal circle see it, but so can everyone else in the world, such as criminals and intelligence agencies. Although some might believe that privacy settings can be controlled by the content creator, in recent events it is clear that privacy is no […]
"The Veldt" by Ray Bradbury
It is in no doubt that technology is changing every aspect of our daily lives at a faster rate, which may be difficult to adjust. Technology has changed nearly every aspect of our lives, it has affected our brains, led to obsession and disobedience. The effect of information technology starts at the earlier age that is why you will find small kids spending most of their time on TV screens or playing video games. Studies show that excessive use of […]
Influence of Social Media on Youth
Media is quickly evolving, especially social media that has captured the attention of many children. There are new forms of media that are coming up with the rapid rise in technology. It is clear that media has been influential factors on how it benefits children's interaction. Media is not only an essential part in influencing socialization among children, especially the peer group but now it has become part of the community marketing and motivation of people. However, it has been […]
Internet Revolution and Economic Development
Over the last decades, technological advancements have greatly impacted on Americans' day to day way of life. The influence and impact of these advancements in political, economic and social ways of modern life cannot be underestimated. For instance, innovations in computer technology and automation in engineering is a significant factor that has led to these changes. The use of the internet and adoption of robots in modern-day America and the world at large has brought to attention the issues that […]
Childhood and Youth Suicide
The purpose of choosing the topic of suicide ideation, suicide attempt and suicide related to children and youth is due to the increasing number of children and adolescent students who I have encountered that attend the New York City Public School System. The students' parents have also reported their children having discussions regarding suicidal ideation or having attempted suicide. This is quite alarming and school personnel face enormous challenges to support children and families who are also experiencing such unsettling […]
Does the Civil Rights Movement have an Effect on the Way Minorities are Treated by Authorities?
Abstract The civil rights movement was a mass popular movement to secure for African Americans equal access to and opportunities for the basic privileges and rights of U.S. citizenship. While the roots of this movement go back to the 19th century, its highlighted movements were in the 1950s and 1960s. African American men and women, along with white American's and other minority citizens, organized and led the movement at national and local levels nationwide. The civil rights movement centered on […]
The Current Trends and Issues of Social Media and its Effects on the Criminal Justice System
Technology keeps changing and getting more and more in everybody's face we can't avoid it. With that being said the more it advances and what if has become from say 50 years ago takes a big effect on the criminal justice system in many ways. Now there are good and bad ways it affects it. A good way would be someone could record and officer doing something that is actually wrong and he gets in trouble for it or a […]
Impact of Social Media has had on the Consumer Buying Behavior Model
The past few years, there has been evident growth of technology providing people with what is regarded as a virtual environment which enables people to merge together increasing their interaction and creating many tools which has enormously exploited the capabilities of the web services. According to Mangold, the virtual environment has led to the introduction of social media which is rapidly becoming the new component that assist in the integration of communication in marketing as well as allowing organizations to […]
Social Issues and Criminal Justice
The first key social issue is justice in the media. The subject of justice has become a hot topic in America this year, finding itself not only in the Criminal Justice field, but also addressed as in Social Justice, Racial Justice, and Economic Justice. In fact, Merriam Webster has chosen "justice" as its 2018 Word of the Year. It was chosen because it was searched 74% more times in 2018 than in 2017, and was the top-searched word this year […]
What is Cyberbullying?
Human all around the world are living in the 21st century and there is one thing most of us cannot live without is our phone. The number of internet uses and social networking have increased unbelievably. From that major problem of the society which people let the use of social networking increases, it creates many more concerns to the society. Most people use social networks for the sake of enriching their lives, to connect to other people. But there are […]
The Dangers of Cyberbullying
In this essay I will explain to you what cyberbullying is, where you can find it the most, and why you should stop it. Cyberbullying has been around for a long time and can be used to in many ways. I personally have never dealt with someone cyberbullying me, but I have had friends that went through it and I can say to you it was very rough for them and I don't wish that upon anyone. The reason that […]
The Effects of Bullying and Cyber Bullying
Cyberbullying is defined as posting, sending, or sharing negative, harmful, false, or mean content about someone else over digital devices (U.S. Department of Health and Human Services, 2018). However, cyberbullying is very dangerous and has the ability to cross the line into unlawful or criminal behavior. This, in brief, is the argument that cyberbullying is damaging to teens, adolescents, and even some adults. The following paper shall be an assessment on the issue. Following, I will further explain the the […]
How Protecting Oneself from Cyberbullying
Cyber bullying is in our society today and it's affecting teenagers. Some of the affects are seeing on the news, stories on social media and things happen at different schools around the country. Cyber bullying is everywhere and victims are categorized by their behavior, people that bully have certain characteristic and this need to be stopped. I will be talking about how to prevent cyber bullying, how the parents can help to stop cyber bullying, signs of cyber bullying and […]
The Internet has Changed Bullying
Many people around the world now have access to the internet. Teenagers use the internet for many reasons such as socializing, education, and to maintain personal and professional relationships. However, some teenagers misuse the internet for wrong reasons such as cyberbullying and racisms through social media. Teenagers should only be allowed to use social media only if they are using it the appropriate reasons. Cyberbullying and racisms happen even to this day because of immature behaviors that teenagers do not […]
Cyberbullying Among Teens
Before the internet, bullying was a problem, a problem that occurred in school hallways and popular hangout spots. Face-to-face bullying could only reach so far, the victims could choose to walk away and find a safe place. Adolescents and teenagers were safe in the privacy of their own homes. Hateful words and physical harm could not enter the walls of their own bedrooms. Now with rapidly growing technology bullying knows no boundaries. Cyberbullying has become a world-wide problem that can […]
Cyberbullying – Growing Problem
Cyberbullying is a Growing Problem that Isn't being Dealt with enough "go kill yourself" or "nobody needs you" or "disappear" is what appears on young children's screens on a daily basis, mostly on snapchat, Facebook, Instagram and many more socializing apps. Nowadays, technology has advanced and evolved over the years and they have benefited us in so many ways. Such as work, school, socializing, and many more. But what if that technology was used against us, more specifically; adolescence. This […]
A Discussion on the Effects of Cyberbullying Among the Youth in Namibia
Introduction Cyberbullying became a major concern issue among the youth. Statistics revealed that 44.6% of pupils in secondary school are bullied, with 66% being grade 8 pupils" (Nekomba, 2015) . According to the oxford dictionary (2014), cyberbullying is defined as the use of electronic communication to bully a person, typically by sending messages of intimidating or threatening nature". Cyberbullying occur through text messages, and applications or social media. This threatening act involves scaring someone. Social media refers to applications such […]
Cyberbullying has Became an Industry
Cyberbullying has become an industry While many teens do not agree to get punished for what they do on social media,   schools should monitor what is coming into their schools.Social media should have a way to monitor many accounts. Social media mainly contains valuable information from its detail, personal nature, and accuracy. Oboler states in his article,"What computational social science adds is the ability to predict the effectiveness of different message for different people. A message with no resonance for […]
The Effects of Bullying and Cyberbullying
Cyberbullying basically refers to a type of bullying that usually occurs through the digital devices such as phones, tablets and computers. Normally this type of bullying occurs through SMS or rather text messages, phone applications or sometimes it may involve the social media platforms including and not limited to Facebook, Whatsapp and Instagram. Moreover, this type of bullying is commonly experienced by the young people and when it involves adults, it may yield to illegal cyber-stalking or cyber-harassment and in […]
Social Media and Harassment
"Cyber bullying or cyber harassment is a form of bullying or harassment using electronic means. Cyber bullying and Cyber harassment are also known as online bullying. It has become increasingly common, especially among teenagers Cyber bullying is when someone, typically teens, bully or harass others on social media sites". Cyber bullying allows bullies to easily and anonymously harass victims online. Since cyber-bullying issues are more likely to happen at schools, social networking, and mobile phones; Teachers, principals, and parents are […]
Cyberbullying Technology: the Prevalence of Cyberstalking
Cyberbullying is the utilization of technology to promote unwanted behavior towards others. Devices such as the internet, social media forums and gaming apps can be used to post and share harmful information about someone else. Cyberbullying is considered extremely dangerous because in just a matter of seconds hurtful posts about someone else can be shared and become a kind of public record. Cyberbullying can have implications for everyone involved. However, more is being done to help address cyberbullying. Cyberbullying is […]
Related topic
Additional example essays.
Social Media Pros and Cons
Positive Effects of Social Media
Impact of Social Media on Society
The Rise of Sexual Assault in the Military
Resolving of Police Brutality Issues
Depression and Anxiety in Teenagers
Creation of Serial Killers - Nature Versus Nurture
My opinion about criminal law
The Death Penalty Is Not Worth the Cost
Emotions and Schizophrenia
The Guiltiness Of Hamlet's Mother Gertrude: Depression Is What Leads To His Death
Social networks have undoubtedly become an integral part of our life, which means we can talk about them forever. TikTok, Twitter, Facebook, Instagram, Papers, and a much broader list of other social networking platforms have a great impact on society. For a high school student who writes an argumentative essay about social media arises, a task – to prove wherever social media usage is good or bad, what issues it may bring, and which positive and negative effects have, for instance, influencers. Briefly, students are supposed to provide an opinion and prove it.
To write excellent articles, you can see social media essay examples on our web. It will help you to develop an idea on how to structure your argumentative writing about social media or research and persuasive essay on social media. The basic advice is to start with an attractive introduction paragraph that should contain a hook so the reader is interested in continuing reading.
The next integral part is the body paragraph, where students should present the advantages and disadvantages of social media. You can see the examples of arguments in the research paper example on social media that can be found on our website.
An interesting idea to develop is the possibility of finding relationships online on social networking, along with other essay topics. It will make a catchy article of big interest to readers.
1. Tell Us Your Requirements
2. Pick your perfect writer
3. Get Your Paper and Pay
short deadlines
100% Plagiarism-Free
Certified writers
Types of Papers
Informative Essay
How To Write A Social Media Essay With Tips And Examples
How to Write a Social Media Essay With Tips and Examples
Social media essays resemble other academic papers and focus on a wide range of topics in various subjects. Basically, a unique trait is that such papers focus on social media, which shows their primary focus. In this case, a compelling social media essay should contain specific sections, like an introduction, body, and conclusion. Firstly, the Introduction entails a hook, summary of the main ideas, and a strong thesis statement. Then, the body section must have several paragraphs that relate to a thesis statement. Besides, writers should split a thesis into several justifiable points to form body paragraphs. In turn, a conclusion of a social media essay should bring a paper into a logical closure. Hence, students need to learn how to write a social media essay to meet its basic requirements and get a response from an audience.
General Guidelines of Writing a Good Social Media Essay
Social media is a useful tool that continues to gain popularity today due to its features. For example, the most famous social media platforms, such as Facebook, Instagram, and Twitter, among others, allow users to be connected with each other, and their distance does not matter. Also, young individuals are dominant users of such technology. Basically, these defining features make social media an exciting area of study. In this case, many scholars write essays and research papers that focus on negative and positive issues related to the continued application of social media. Moreover, such papers focus on all matters about social media and its influence on all human characteristics. Hence, because online-based communication platforms are a popular means of communication, scholars write essays and research papers concerning their relationships with human lives.
Free Examples of Topics for Social Media Essays
Selecting a suitable topic is the first and most important step toward writing a good social media essay. Basically, it can be an overwhelming task for college students to develop new themes for their essays and research papers. In turn, free example of social media essay topics in various disciplines are:
1. Sociology
How does social media influence society?
What are the influences of social media on social relations?
Is social media a problem or a solution?
2. Psychology
How does social media influence mental well-being of teenagers?
Describe effective ways that people use to overcome social media addiction?
Do social media inspire cyberbullying?
3. Education
Describe some ways that social media impacts education.
What role does social media play in improving grades?
In what ways has social media changed education?
4. Business
Impacts of social media on companies and businesses
How does social media transform the world of business?
Has social media opened a new way of doing business?
Effects of social media on healthy aging.
Does social media interaction enable people to lead healthy lives?
Negative impacts of social media on mental health.
6. Technology
Roles of social media in promoting technological innovativeness.
Is social media used for mass surveillance?
How social media reflects modern technological advancement?
Identifying Social Media Essay Topics
Students can learn that they need to write social media essays and research papers quickly. For instance, all the topics have the words "social media." Basically, this feature distinguishes these essays from other essay topics . Moreover, social media papers follow a unique essay structure that enables students to express their thoughts effectively. Besides, one can identify different types of social media essays based on the kind of argument presented in a topic. Hence, basic guidelines on how one may identify various types of social media essays are:
1. Argumentative Social Media Essays
An argumentative social media essay should have a strong argument. Basically, this essay's topic should prompt a person to pick one side of a discussion and provide the necessary support. Besides, argumentative prompts require one to use facts and analysis from credible sources . In turn, one may identify these argumentative essay topics quickly since they encourage writers to give an opinion.
2. Persuasive Social Media Essays
A persuasive social media essay focuses on urging readers to accept a particular belief or idea. For example, persuasive social media essay topics require students to use logical concepts to support the main argument. Besides, such themes focus on promoting critical thinking skills when dealing with a specific idea. In turn, one may identify such persuasive essay topics easily because such themes contain keywords, like "effects," "impacts," "causes," and "pros and cons," among others.
3. Satirical Social Media Essays
A satirical writing style requires learners to use sarcasm when criticizing a subject. In this case, satirical social media essay topics compel writers to use irony and hyperbole elements to communicate their points. Also, students may identify such issues easily since such assignments require them to use creativity with a good sense of humor. In most cases, such topics relate to "addiction" or "isolation."
Structure of Social Media Essays
Social media essays require a proper structure, just like other academic papers. In this case, the first step in writing a successful social media paper is to develop a correct essay outline , which shows all the necessary sections. In turn, students may use the following structure:
I. Introduction
Outstanding social media essays should have an introduction that captures the reader's attention. For example, one should begin a paper by using a theme that makes the audience interested to read other sections of a paper. Hence, a hook sentence makes people interested in reading an essay.
B. Keywords and Summary
Writing a good introduction for a social media essay includes keywords and an overview of the main ideas. In particular, students should include keywords that relate to a topic in question. Moreover, opening paragraphs should consist of catchy words that allow readers to have a clear picture of an intended message. In turn, a clear summary of the main ideas allows the targeted audience to develop a clear understanding of a topic. Besides, such brief details reveal the social media essay's scope.
Outstanding social media essays should have a clear thesis statement that reveals the main message. Basically, a good thesis statement should show the writer's unique thoughts and perception of a topic. Besides, one should create a debatable thesis statement that seeks to prove something about a subject in question.
The body of social media essays provides ides required to support a central claim. In this case, writers have a mandate to provide adequate evidence to support a thesis statement. Basically, the social media essay's body should contain different sections related to a thesis statement. Hence, writers must follow a specific structure of body paragraphs.
A. Topic Sentence
Each body paragraph must begin with a topic sentence that relates to a thesis statement. In practice, a body paragraph in a social media essay must focus on one idea. Moreover, a topic sentence should relate to a single idea connected to a central argument. In turn, this strategy enables one to communicate intended ideas to the audience clearly.
B. Evidence
Students must provide the necessary evidence to support an idea presented in a topic sentence. As a rule, one should use real-life examples or evidence from reliable sources to support a topic sentence. Basically, this approach makes a social media essay to appear compelling and relevant to issues that affect readers. In turn, one should provide credible citations for evidence be using appropriate referencing formats, such as APA 7, MLA 8, Harvard, or Chicago/Turabian, among others.
C. Explanation
Writers must provide a clear and relevant description of evidence cited from academic sources to avoid plagiarism. Moreover, readers need to understand connections between an example given, a topic sentence, and a thesis statement. In this case, one should provide one or two sentences that explain how the evidence supports an idea presented in a paragraph. Besides, a prudent writer uses transitional words in a paragraph to enhance the flow of ideas and separate sentences for a friendly reading. In turn, readers should have a seamless flow of concepts as they go through a text.
D. Concluding and Transitioning Sentences
Each body paragraph must end a concluding and transitioning statement. For instance, all the body paragraphs should have a unique relationship between ideas presented in these sections. Also, readers should not experience unnecessary disruptions and obstructions as they move from one paragraph to another. In this case, the last sentence of each body paragraph must provide a clear summary of the main ideas presented in a section. Besides, this sentence should be linked to a topic sentence of the next paragraph. Hence, students must ensure that all body paragraphs are connected with each other to keep the audience glued until the end of an essay.
4. The Number of Body Paragraphs
The ideas presented in a thesis statement determine the number of body paragraphs that one should use when writing a social media essay. As a rule, one should focus on communicating the main message effectively. Moreover, one must evaluate a thesis statement and split it into different ideas to convey the central idea effectively. For persuasive social media essay topics, one must use several paragraphs that show facts effectively. Hence, a social media essay should have several sections that enhance a logical representation of ideas.
III. Conclusion
A social media essay must have a concluding paragraph that brings a paper to a logical closure. Basically, students not only focus on being creative when writing the conclusion part but also reiterate the main points discussed in a body section with a thesis statement by using different wording. Unfortunately, some writers make a mistake of introducing new information and evidence in the conclusion section. Besides, such flaws undermine the social media essay's quality and lower the ability to communicate the intended message. As a rule, one should restate a thesis statement and summarize the ideas presented in all topic sentences. Besides, the closing paragraph should include any appropriate call to action. Hence, the conclusion should bring a social media essay into a logical closure that reveals the ideas presented.
Example of a Social Media Essay
Topic: Is Social Media a Problem or a Solution?
I. Introduction Sample
Social media is a primary cause of the major problems today. Basically, the emergence of social media has enabled people to maintain close interaction with friends from all over the world. Also, such applications make social a suitable solution to societal issues and interests. However, it results in many social ills. Although some people argue that social media solves societal problems, the continued wide use leads to long-lasting hatred problems.
II. Examples of Body Paragraphs
A. argument: hatred.
Social media leads to hatred among teenagers. For instance, most teenagers rely on social media to establish relationships with their peers. In this case, they tend to spread hatred in their social circles. Moreover, social media bullying and victimization is the primary cause of teenage suicide. In turn, hatred caused by social media can lead to terminal consequences. Hence, social media can be a significant cause of hatred among teenagers despite having some benefits.
B. Counterargument: Benefits
On the other hand, social media communication provides a unique way of establishing unique solutions. For instance, teenagers create friends through social media platforms. In turn, this strategy allows them to share ideas and issues that affect their lives. Eventually, they manage to address many challenges that affect their lives. Hence, social media supports the establishment of unique societal solutions.
C. Weaknesses of a Counterargument: Proper Use
The counterclaim is weaker than the main argument since it ignores that only a small number of people use social media constructively. For example, new social media users may face bullying and other mistreatments that lead to anger and resentment. Besides, addiction to social media usage leads to psychological problems like stress.
III. Conclusion Sample
In summary, some people argue that social media solves societal problems. However, such arguments tend to disregard the impact of the continued widespread application of internet-based communication methods, which causes long-lasting problems of hatred. Unfortunately, the significance of such disgust may include suicide among teenagers.
Another Social Media Essay Sample
Topic: Describe Two Undesirable Effects of Social Media
I. Example of an Introduction
Online-based communication methods form an indispensable fragment of human life. Basically, many individuals rely on social media for communicating and maintaining close contact with friends and family members. Despite the presence of such benefits, the wide use of social media leads to adverse effects. Because social media is a popular mode of communication, it continues to cause negative impacts, like cyberbullying and suicidal thoughts.
II. Body Sample
A. effect 1: cyberbullying.
The wide use of social media platforms leads to cyberbullying among teenagers. For example, the majority of teenagers who use social media platforms have experienced cyberbullying in the form of name-calling and rumor-spreading. Basically, these abusive online behaviors lead to damaging resentments and unmatched hatred among teenagers. In turn, this problem leads to chronic stress among victims. Hence, social media platforms expose youths to cyberbullying, including suicidal thoughts.
B. Effect 2: Suicidal Thoughts
Social media use has a direct contribution to a suicidal way of thinking. For example, many scientists show in their study reports how the Internet and social media platforms influence suicidal thoughts. In this case, damaging resentments from cyberbullying and intimidation in social media motivate youths to think about suicide as a way to get out of problems they face. Moreover, online interactions expose teenagers to enter cults and groups that consider suicide as an easier way of escaping social challenges. Hence, interactions through social media is a source of motivation for teenagers to develop suicidal thoughts.
III. Example of a Conclusion
In summary, social media is a popular mode of communication today. In particular, the development of online platforms as a suitable tool of interaction exposes teenagers to adverse effects like cyberbullying. Moreover, many youths develop anger and resentments that may lead to suicidal thoughts. Thus, scientists need to develop new methods of how to overcome such outcomes of media use.
Social media platforms are popular methods of communication in the twenty-first century. In this case, many students write essays and research papers on connections between the use of online-based communication methods and human lives. Moreover, social media essays are unique academic papers that focus on a wide range of topics. Hence, easy steps that learners should consider when writing social media essays are:
start with an introduction that hooks readers;
develop body paragraphs that contain real-life examples or evidence from credible sources, like studies, reports, books, scholarly articles, and news articles with relevant explanations;
finish writing a social media essay with a summative conclusion.
How Many Paragraphs Are in an Essay or How Long It Is in Words?
Free Psychology Research Topics: 125+ Themes for Your Papers in 2023
Useful articles.
College Essay Length: How Long Should It Be or Word Limit
How to Write an Exemplification Essay With Tips and Examples
Sample of an Essay on My Family for High School and College Students
How to Write in Cursive: Basic Guidelines With Examples
Exemplification Essay Topics: Free Examples of 50+ Themes in 2023
Common Grammar, Punctuation, and Spelling Mistakes With Examples
How to Write a Critical Thinking Essay With Tips and Examples
How to Cite a TED Talk in APA 7 With Tips and Examples Persuasive Speech On Social Media Essay
Brave new world: warnings pertaining to technological growth.
Technology today is more relied upon than ever before. If one needs to call someone half way around the world, simply take out a cell phone and dial their number. Within thirty seconds, one can be speaking to that person just as if two people were conversing face-to-face. In the same manner, one has access to endless knowledge and resources by the pushing of a few buttons or the click of a mouse. The usage of social media today is becoming more prevalent than ever before because of the convenience it offers. This convenience includes being able to instantly know where a person is, what they are doing, and how they are feeling. All of these instances have one main commonality : technology. The interminable technological advances one has
Persuasive Speech On Social Media
"We don't have a choice on whether we do social media, the question is how we do it" (Qualman, n.d). According to Merrain Webster 1828, "social media is form of electronic communication (such as websites for social networking and microblogging) through which users create online communities to share information, ideas, personal messaging, and other online (such as video). Technology has involved into something that everyone can utilize effectively just by the swipe of finger or by pressing a single button. We don't have to go the post office for hand written letter from families and friends abroad, but we can get them through simply opening a chat box online. However, social media has become the addiction to many young people today and even adults alike. We eat with your phones. We study and communicate with others on your various devices. We even go into the bathroom with our devices to ensure that we don't miss a tweet, recent Instagram post or a WhatsApp message.
Persuasive Essay On Social Media
Social media has taken the world by storm. Almost everyone has some type of social media. Your account can say a lot about you because it's your personal page to express yourself. A controversy has come up for employers. The issue is whether employers should have access to a person's social media to find out if the person is suitable for the job. It's important for an employer to have access to a potential worker's background through social media. It can reveal if the person is reliable, highlights behavior, and help employers evaluate an individual's intelligence. Employers have the right to use social media as a way of seeing if this person is right for the job.
Persuasive Essay On Social Media Snapchat
Social media tricks people to believe others are living a ravisher life than they really are. They post only the highlights of their lives, and never the negative. It makes others view them falsely and more presentable than they actually are, which makes those viewing their profiles feel less satisfied with themselves and their lives. There are even some people who drop all social media because of how terrible it makes them feel, but there are also others who thrive for the attention of social media and go through ridiculous tasks in order to take the perfect picture. There have been many disputes over how social media websites such as Instagram or Facebook affects ones self-esteem, it can knock them down.
Social media has been a topic of debate for years. Some people are strongly against any use of it while others like the instant connection it provides. A major concern over social media is the lasting effects it has on teenagers. Social media can affect teenagers through many ways including things like their self-esteem. Cyberbullying is a raging topic of discussion centered around teens social media use. It can also effect their people skills and create a lack of community involvement. Some parents think that watching what their children do on social media is an invasion of privacy but is your concern for their privacy greater than your concern for their safety? Social media poses a great danger to today's children. It can affect many aspects of their lives.
Online Speech In Schools Persuasive Essay
The world has changed over the last 50 years with the growth of technology and how we live. Debates have been had over what we should do and what's best for the people with this technology growth. Big topics about technology includes texting while driving, cyberbullying, and many more. A topic that has been brought up lately has been school's ability to limit the online speech of their students on social media platforms. Controversy has risen between school officials and the public on what the right thing is to do about this issue. Schools should not limit the online speech of their students because it is a direct violation of the 1st amendment, it should be the parents of these children to limit online speech when off school grounds, and lastly limiting online speech of students can harm them when conflicts happen in the future.
Everyone knows that lying is bad. Then why is it allowed on social media? Since you are a kid you are taught to never lie. Even though everyone knows this they still lie on a daily basis using social media. About 85% of people have social media. How many people do you think are currently lying social media out of that? Social media deceives the viewers because people create fake accounts, photoshop, and spread untruthful things.
How much time do people spend on a cell phone or computer daily? What percentage of that time is consumed doing things other than scrolling through Instagram, twitter, and Facebook feeds or snap chatting peers? Seventy three percent of wired teens use social media websites (CNN). We live in a society where social media dominates a vast majority of our life. Lapointe Lapointe, through a relatable series of emotional developments, targets teens and families caught up in social media to clearly inform them about the dangers of tech-based social apps and the vitality of monitoring what we say, do and like. Our actions, although they may seem immensely minuscule, have large implications. By using scare tactics, Lapointe's argument becomes not
Persuasive Essay On Political Social Media
POTUS 45 On Facebook, there have been no posts on Donald Trump's government page within the two-week period. The last post is dated 9th September 2017. The post is a shared post from Donald Trump's son Facebook account.
Persuasive Essay On Social Media In Schools
Social media has become second nature to today's younger generation, so why not teach it's decorum in the classroom? Social Media is a very relevant and progressing entity. Studies have shown that teens log on to their favorite social media site more than ten times a day. The impact social media has on the adolescents of today is of great importance because they are developmentally vulnerable and are amongst those who use social media the most. According to Amanda Lenhart with Pew Research Center 71% of teens say they use more than one social media site and currently there are over 3 billion social media users worldwide. These number are higher than they were just a few years ago and there is a slim chance of them coming down. Social networking plays a great role in learning technical skills and expanding social connections, however there are also many dangers and things that teens should avoid. Teens will be teens, they will push boundaries and make mistakes but a simple mistake or bad judgement call can quickly ruin someone's life where social media is concerned. Although not everyone agrees that social media etiquette should be taken to the classrooms and that it should be the parents obligation to teach their children proper social media skills, many believe schools should be required to teach a course on the dangers and etiquette of social media.
I fondly remember the days when I was naïve enough to think that when someone went through the trouble of uploading a photo of a product into their Instagram account (or Facebook, or any other social media handle) it was because they actually, truly enjoyed using it (eating it, wearing it, you get my point).
Social media has become almost a necessity for us, in today's world. It's become so important and evolved so much, that we carry our social media with us throughout the day, on our phones. It important for many people in society stay connected at all times. Therefore, it's essential for the Spark program to consider an intense social media campaign. Especially, since the organization primary mission is to "inspires 7th, 8th and 9th grade students to succeed in high school and beyond by connecting them with mentors in leading workplaces and supporting their academic journey with skill-building and resources."(Spark) Social media platforms are designed to reach people and if used wisely in cam be an amazing tool to share information that can have a positive influence in society. The Spark programs goal to " empowers the next generation to perform better in school, graduate on time and lead fulfilling careers and lives", (Spark) can be achieved with a well-developed ethical social media campaign
One of the new phenomena of our generation is Facebook, and with four hundred million users, it ranks first in the 2017 "most famous social media site" chart. Personally, I believe a convenient social media should benefit the people on multiple aspects and Facebook successfully fulfills every category to make a social media pleasing. It all initiated in February of 2004, when Mark Zuckerberg founded Facebook with the ultimate purpose to create a better communicative and connected world. Not only does Facebook allow its users to create and upload their own profiles with photos, videos, and other information about themselves, but also friends have access to profiles of other friends, allowed to comment on their updated status or write on their profile wall. Facebook successfully meets the criteria of privacy, communication, and keeps the reader informed of current events.
For those interested in getting some kind of social media, say 'goodbye' to having peace in your life. Everything you put on social media cannot be deleted permanently. Have you ever stopped and wondered who all looks at your social media posts? In today's society, social media has given people the ability to share and stay caught up on recent events. People have even met their relatives that they didn't even know they had. However, over time people have abused social media. Therefore, it's very easy to mislead, misinform and misrepresent yourself or others. People should be more aware of what they put on social media.Virtually anyone who has social media can be tracked down. Currently, eighty-one percent of U.S. Americans have a social media.
What Is Social Media Persuasive Speech
Social networking has been at the forefront of our minds as a society every single day
Jul 17, 2021
Social Media Persuasive Essay
Social media has transformed the way that modern-day humans live and it is part of the majority of people's life. Some of the main social media platforms are Instagram, where you can post and look at pictures. Twitter, where people post "tweets" including their opinion and facts. And Facebook, where people post pictures and videos about their life and look at other people's posts. Even though social media can be fun and entertaining, we should look into monitoring it more closely and controlling it since it can have a negative impact on children and teens.
If social media gets regulated, how might it get regulated? One suggestion is social media networks like Facebook should release details of the algorithm that they use to run targeted ads("Social media: How might it be regulated?"). This is to make sure that these programs can be vetted and made sure the intentions of the algorithm are not malicious. This idea would require some guidelines. For instance, one of the main reasons Facebook is what Facebook is because of the algorithm that Facebook uses. If this gets released to the public then other social media networks might use the algorithm that Facebook uses and now we have ten copies of Facebook. One other suggestion is the fact that "circuit breakers" should be used to stop the spread of viral content while it is fact-checked to make sure the content going viral is true("Social media: How might it be regulated?"). On the surface, this sounds like a pretty good idea since the spread of false information is pretty rampant on social media but if viral content takes hours to get vetted it completely stops the content from spreading as quickly.
I think the bigger question is should social media be regulated? I think there are many reasons to regulate and not regulate social media. One main reason that social media should be regulated by the government is the fact that Facebook and Twitter can sometimes take down content before it gets fact-checked which makes it much harder to find. A lot of people get mad at this since they think social media companies are trying to swing things like the Presidential Election by not letting the people read articles. According to Pelican Institute, one example of this is when the "New York Post released its story about Joe Biden's family, Twitter didn't let users share the post and Facebook limited the number of people that could see the post until the story was fact-checked correctly"(Peterson). Even though people could still read the article on the official NY Times website, they couldn't read the article on their favorite social media platform which made them angry. One main reason that social media shouldn't be regulated by the government is the fact that this can be abused by the government to silence political opponents. If a post gets made on Twitter talking about how the President fired a staff member because he had a different political view it can harm the government's reputation. If the government was given the power to take down Twitter and Facebook posts that power can get abused badly.
Even though social media can be harmful, according to Backlinko, "3.96 billion people worldwide use social media"(Dean). It can be used to stay in touch with friends and family, spread information faster, and help employees find jobs. Social media definitely has many benefits but it also has some major negatives. Some of these include the fact that social media can lead to stress and offline relationship problems, social media can tempt people to waste time, and the use of social media can be related to depression and other mental disorders. Even though social media has a lot of good things and can be used well, I think social media should be monitored and controlled since it can affect mental health. Social media can be fun and entertaining but maybe if you are someone that uses social media a lot try and use it less.
Works Cited
Con, Pro. "Pros & Cons — ProCon.org."
Social Networking, 2 July 2020, socialnetworking.procon.org/. Accessed 2 Feb. 2021
Dean, Brian. "How Many People Use Social Media in 2021?
(65+ Statistics)." Backlinko, 29 Jan. 2021,
backlinko.com/social-media-users. Accessed 2 Feb. 2021.
Fox, Chris. "Social Media: How Might It Be Regulated?"
BBC News , BBC, 12 Nov. 2020, www.bbc.com/news/technology-54901083.Accessed 2 Feb. 2021.
Peterson , Eric. "Should Government Regulate Social Media? Pelican Institute , 2020,pelicaninstitute.org/blog/should-government-regulate-social-media/. Accessed 2 Feb. 2021
More from Noah Richardson
About Help Terms Privacy
Get the Medium app
Noah Richardson
Text to speech
Short on time?
Essay Service Examples Life Awareness
Persuasive Essay about Mental Health Awareness
Topics: Awareness Mental Illness
Words: 1206
This essay sample was donated by a student to help the academic community. Papers provided by EduBirdie writers usually outdo students' samples.
Mental Health Awareness: How does it expose and increase stigma?
Mental health nowadays has been taken for granted and lightly regardless of how critical the illness is. According to New Straits Times by Arumugam, one-third of adults in Malaysia are grappling with mental health issues, whether they realize it or not. A survey conducted last year by Deputy director-general of health, Datuk Dr. Lokman Hakim Sulaiman revealed that 4.2 million out of 14.4 million Malaysians aged 16 and above suffered from mental issues. Mental illnesses are health conditions involving changes in emotion, thinking, or behavior (or a combination of these) and associated with distress and problems functioning in social, work, or family activities. Anxiety, trauma, depression, and schizophrenia is commonly known as a psychological disorder. Social isolation, experiencing discrimination and even poverty could be the core causes of mental disorders. This could be the reason why individual keeps illness hidden including the fear of stigma, fear of pity, and fear of burdening others. Stigma can be defined by the Cambridge dictionary as the act of treating someone or something unfairly by publicly disapproving of them. Stigma causes people to feel ashamed for something that is out of their control. Worst of all, stigma prevents people from seeking the help they need. Therefore, the initiative to overcome this by being exposed to mental health awareness. Oxford dictionary describes exposure as the state of having no protection from something harmful. However, the misconception of mental health awareness could be viewed differently from two main perspectives which are social and media perspectives. How does mental health awareness plays role in each perspective? Is it exposure or stigmatization? This paper will argue the opinion, triggering causes, effects, and solutions from each of the perspectives.
With regard to what is shared, society is primarily concerned with a set of relationships between its members. (Moris, G.,2006). Prevention and exposure programs have been shown to result in considerable economic savings for society (Rutz et al., 1992). Community awareness of mental health increases the chances for early intervention, which can result in a fast recovery. Therefore, community awareness of mental health needs to be prioritized in order to reduce the increasing number of mental disorders victims. Mental health can now be seen as an illness and we should not make it less important than heart attack, blood pressure, or cancer. Society can play their roles by simply talking to their close ones like family and friends and be attentive to their change of behavior which might lead to common symptoms of mental illness disorder. Health promotion can be shared on social media like Instagram, Facebook, and Twitter which helps bring attention to these causes and supports the movement. For a more significant impact, society also can consider joining recognized organizations at the local or national level. Organizations that we can rely on in Malaysia are the Mental Illness Awareness And Support Association (MIASA) and MENTARI Malaysia. These organizations provide experts that were trained to help them with the problem, including ways to cope with stress like support groups and prescribing medication. To conclude, with even an amount of adequate cautionary by society, mental health awareness can bring gracious benefits to those who suffer from mental illness. In the context of society, Malaysians should be more alert and supportive to help those in need by exposing their awareness of mental health.
Proper editing and formatting
Free revision, title page, and bibliography
Flexible prices and money-back guarantee
One of the initial dilemmas facing researchers and recognized organizations in promoting mental health awareness is conceptualizing the goals and boundaries to develop the prevention and promotion of mental health awareness. However, this prevention and promotion initiative has overlapping boundaries and may elicit more stigma in society. As stated by Thornicrof in the British Journal of Psychiatry 2007, stigma occurs when society labels someone as tainted or less desirable and stigma involves three elements which are ignorance, prejudice, and discrimination. From the social perspective, the risk of promoting mental health awareness is stigmatization that takes place within the family, relatives, and friends. Stigma will lead individuals who are in distress and agonize to keep at arm's length from seeking help for their mental health problem due to embarrassment or fear of being shunned or rejected. Schizophrenia Bulletin mentioned that another labeling factor that may influence the stigma of the mental patient is the type of institution in which the patient was treated by stereotyping the hospitalization and counseling as the place where 'crazy' people are put away. In addition, another threat of stigma is the reduction of mental health specialists. The stigma associated with mental disorders can result in fewer people choosing to work in the mental health field. Eighty-two percent of Saudi Arabian students and 52 percent of Romanian students surveyed felt that if a student expresses interest in psychiatry, he or she risks being seen by others as odd, peculiar, or neurotic. This will lead to a large proportion of students had been discouraged from pursuing a career in psychiatry by their teachers, family, friends, and fellow students. In a nutshell, a way to combat stigma is by initiating education campaigns. This campaign will be focused on specific groups, for example, teachers, the police, or medical students. Also, Malaysia should set England's effort as an example for launching 'Time to Change, the largest mental health anti-stigma campaign in 2009. Instead of stigmatizing individual who suffers the mental illness, society should learn to accept they're different and give them a new breath to recover from the disorder. From this, stigma could be diminished and an individual who suffers would never be hurt again.
The Statistics Portal shows that in 2019, it is estimated that there will be around 2.77 billion social media users around the globe, up from 2.46 billion in 2017. This proves that media have a strong effect to create life's standards beyond expectations. To ensure that mental health awareness can be spread worldwide, the media could be the medium to portray awareness as incredibly powerful in educating and influencing the public. People might be hard to accept peculiar things in the first place but will slowly learn to help and accept the individual who needs support to fight against the mental disorder. Mental Health Awareness Month is one of the extraneous platforms which use its online community to address issues that millions struggle with at every beat of their hearts. One of the online campaigns is the #HereForYou campaign which has been launched by Instagram. The purpose of this campaign is to help users to have pillars of strength by finding resources and support online and offline. The one-minute spot features Instagram users talking about their past struggles with eating disorders, depression, and suicidal thoughts. However, rather than hiring social influencers that have hundreds of thousands of followers, mental health awareness can be viral at one's fingertips. Gary Morris has said in Health Promotion that government should conduct many workshops for media professionals on portraying mental health issues in the media. Last but not least, a much more practical guide should be provided on mental health in the media for trainee journalists to ensure that journalists could promote mental health awareness in manner ways before posting it on social media. By this, any disturbance of sensitivity issues on mental illness issues could be avoided.
Our writers will provide you with an essay sample written from scratch: any topic, any deadline, any instructions.
Cite this Page
Get your paper done in as fast as 3 hours, 24/7.
Related essay Topics
Popular categories, most popular essays.
Kindergarten
Teacher/Teaching
1.0 Introduction This research was to explore the awareness on the halal concept among kindergarten teachers in Kubang Pasu, Kedah district. In this chapter, the researcher highlighted the background of the study, problem statement, research objectives, research questions, the significance of the study, scope of study, limitations, and the organization of the study. 1.1 Background of the study Halal is often associated with the dietary rules of Muslims. Like many religions, Islam prescribes a set of dietary guidelines for its...
Millions of US children are diagnosed with psychological disorders. ADHD is one of the most common out there. Children with ADHD have difficulty focusing and keeping themselves calm and controlled. This can be so severe that it interferes with their ability to reach their full potential. Even more detrimental is the inability for many adults to understand or properly interact with children with ADHD. ADHD is a very real condition. ADHD is one of the most controversial topics in the...
From a very young age I asked myself the question that many of us ask ourselves. What meaning does my existence have? The exact answer I have not yet found because it is a very complicated question and difficult to understand not only for me but for all. Talking to myself experiencing things to know myself better I could find that I came to this world with a purpose. I came with a purpose A compromising purpose, great and positive...
Over the course of ten years education has changed, sometimes good and sometimes bad. For the most part, our education is missing some important pieces of information. Mental health is something that has changed but has also become less talked about throughout societies. The education for it has decreased and is continuing to decrease. In future years the education for mental will drastically decrease. The more challenges will come up, and the more problems will be caused throughout society. Today,...
Abstract This paper reviews the importance and impact volunteering brought to my personal experience and development. The paper begins with the understanding of volunteering, the organization and the motivation for me to be part of the organization. The report also provides a detailed explanation of my volunteering experiences how these experiences helped me to enhance my interest, development and academic skills. Furthermore, the paper concludes with my future plans on volunteering along with the appendices of attendance log and professional...
Failure and loss is something that hurts the most. The agony or distress because of that failure or loss can become very crippling and serious sometimes. Whatever the reason behind the failure, the reactions, and the consequences are almost similar in all conditions. Some of the side effects are the decline of self-esteem, lack of acceptance, anxiety, and even severe depression depending on the case. Such problems could create a permanent hurdle in the path of someone`s success if the...
COVID-19 is the new risk on the stability, security and prosperity on the next decades. On these days and as the result of breaking out COVID-19, there are challenges and threaten factors on the world situation. There are several obstacles at world level, such as the world's economic challenges, the lack of strategic leaders, the capacity of existing world structures to deal effectively with strategic issues that lead to further difficulties, or the reinforcement of the idea of globalization and...
Personal Goals
Personal Growth and Development
The health and social Care Sector are undergoing radical change. Developments in frontline Health and Social Care means there is a demand for well-trained and Multi-skilled people across a range of rewarding employment opportunities. Work shadowing different professional, over a few days can be used as part of a professional development portfolio (PDP) and to aid career development. This is because observing specific procedures, as appropriate is again useful in understanding a role. A shift handover between staff, or the...
As a result of many athletes spending hours engaging in rigorous training programmes and competitions, the prevalence of sporting injuries has increased (Kraus & Conroy, 1984). Regardless of their level of involvement, a vast majority of athletes will experience an injury that will keep them away from their sport for an unwanted period of time, it is an evitable risk associated within partaking in sport. A general notion amongst most athletes suggests returning to sport sooner than later is the...
Get original paper written according to your instructions
Save time for what matters most
Fair Use Policy
EduBirdie considers academic integrity to be the essential part of the learning process and does not support any violation of the academic standards. Should you have any questions regarding our Fair Use Policy or become aware of any violations, please do not hesitate to contact us via [email protected]

We are here 24/7 to write your paper in as fast as 3 hours.
Persuasive Essay Writing
Persuasive Essay Topics
Easy and Unique Persuasive Essay Topics with Tips
15 min read
Published on: Jan 4, 2023
Last updated on: Jan 30, 2023
On This Page On This Page
You're staring at a blank screen, trying to come up with a topic for your persuasive essay. You know you need to pick something interesting, but you're unsure where to start.
It's hard to get motivated when it feels like everything has already been said on the topic you're considering. You are wondering how can you make your essay stand out.
The good news is that CollegeEssay.org is here to help.
We have compiled a list of potential persuasive essay topics to get your creative juices flowing. Whether you are looking for something controversial, humorous, or informative – we have it all.
Take a look at our list of persuasive essay topics below to get started.
Unique Persuasive Essay Topics for Students
Writing a persuasive essay can be quite an interesting task for students. It allows them to showcase their research and analytic skills and present their thoughts orderly.
Choosing the right topic is key to making the writing process more enjoyable.
Here are some great ideas that you can use for your essay:
Persuasive Essay Topics for Middle School
Should students be required to wear uniforms in school?
What are the benefits of a longer school day?
How can technology help improve student engagement and learning?
Is it important for all schools to have equal access to resources?
Should physical education be mandatory in all schools?
How can schools better prepare students for entering the job market?
Should a student's grade be based solely on test performance?
Is it important to limit screen time, or should there not be restrictions?
Should recess time be increased or decreased in school?
Is it beneficial for students to take part in after-school activities?
Persuasive Essay Topics for Grade 6
Should school lunch prices be lowered to make it more accessible for all students?
Is there an argument for allowing cell phone usage in the classroom?
Should schools offer a wider variety of electives?
Is there a persuasive case for requiring physical education classes in elementary and middle schools?
Should students be allowed to opt-out of standardized testing?
Is the current homework load for elementary and middle school students too much?
Should school provide free breakfast and lunch to all students, regardless of financial status?
Should sixth-grade classes have more field trips and outdoor activities?
Should students have access to more technology in the classroom?
Is there an argument for making recess mandatory for all grade levels?
Persuasive Essay Topics for Grade 7
Should schools have a dress code?
Should students be required to do community service projects to graduate?
Is it necessary for all student-athletes to take mandatory drug tests?
Are the current laws on gun control sufficient enough?
Should same-sex marriage be legal?
Should teenage drivers be allowed to have passengers in their cars?
Is standardized testing an effective measure of student success?
Should homework be abolished in schools?
Should young children be allowed to use mobile phones or tablets at school?
Are video games too violent for young children?
Paper Due? Why Suffer? That's our Job!
Persuasive Essay Topics for High School
Should physical education classes be mandatory in high school?
Is a strict dress code necessary for student success?
Are standardized tests an effective measure of student achievement?
Does social media have a positive or negative impact on teenagers?
Should students be allowed to grade their teachers?
Should cell phones be prohibited in the classroom?
Should schools offer fast food options like McDonald's or Taco Bell?
Is competitive sports necessary for a well-rounded education?
Are after-school activities essential to a student's development?
Should students be allowed to choose their classes?
Persuasive Essay Topics for College
Should universities require all students to take at least one course in diversity studies?
Should universities implement free speech zones on campuses?
Should college athletes be paid for their performance?
Is it ethical for employers to ask about an applicant's criminal history during the hiring process?
Should college students be required to take a foreign language course?
Should the US government provide free tuition for all qualifying students?
Is it ethical to use animals in scientific research?
Are standardized tests an adequate measure of academic aptitude and ability?
Should paper textbooks be replaced with e-books?
Should all students be required to learn coding and computer science in school?
Persuasive Essay Topics for University
Should universities offer free tuition to all students?
Are special scholarships beneficial for university students?
Should college athletes be paid for their services?
Is it important for universities to provide mental health resources to their students?
How can universities help prevent cheating and plagiarism among students?
Should universities be required to provide online courses?
Are university degree requirements outdated and irrelevant?
Is it necessary for university students to take physical education classes?
Does the presence of social media in academia positively or negatively impact learning?
Should universities prioritize research over teaching?
Interesting Persuasive Essay Topics from Different Fields
When choosing essay topics, there is no shortage of interesting persuasive essay topics from different fields available.
Here are some examples of interesting persuasive essay topics from different fields:
Arts & Culture
Should museums be more inclusive of diverse cultures?
Should the government fund public art programs?
Are comic books an important form of literature?
Does graffiti have any value as an art form?
Is the traditional concept of beauty outdated in today's society?
Is it important for the public to have access to art galleries and museums?
Do modern movies have any real artistic value?
Are video games a form of art?
Should government funding be given to the performing arts?
Does the music industry put too much emphasis on image rather than talent?
Economy
Should governments guarantee a minimum wage?
Should the government subsidize green energy projects?
Is it necessary to introduce higher taxes on wealthy people?
Are free trade agreements beneficial or detrimental to developing countries?
Can economic growth be sustained without harming the environment?
Is immigration beneficial or detrimental to a country's economic growth?
Should governments limit the size of banks and financial institutions?
Is it necessary for countries to regulate their currency markets?
Should governments invest in renewable energy sources instead of fossil fuels?
Should high officials pay more taxes?
Education
Should students be required to complete a certain number of community service hours to graduate?
Should school uniforms be mandatory for all public schools?
Are textbooks becoming obsolete due to technological advances?
Should the education system focus more on practical subjects such as coding and programming?
Is the current grading system in public schools fair and effective?
Is homeschooling a viable alternative to traditional schooling?
Should standardized testing be abolished from the education system?
Should teachers receive bonuses for good performance in the classroom?
Are students more likely to succeed if they attend a private school or university?
Should all students have access to free college tuition?
Ethics
Is using animals in medical research ethical?
Should parents be allowed to choose their child's gender?
Should companies be held responsible for the pollution they create?
Are businesses obligated to act ethically when conducting business abroad?
Is it ethical to censor content on the internet?
Should the government enforce stricter regulations on genetically modified food?
Is it ethical to use artificial intelligence in decision-making processes?
Should corporations be allowed to have their own private security forces?
Are restrictions on freedom of speech necessary for public safety?
Do companies have an ethical responsibility to pay fair wages?
Government and Politics
Should the government regulate social media?
Should term limits be placed on members of Congress?
Are taxes too high in the United States?
Should voting be mandatory for all citizens?
Is the Electoral College still relevant today?
Does the death penalty serve as a deterrent to crime?
Should the US switch to a single-payer health care system?
Should there be limits on campaign spending?
Should the United States adopt a flat tax system?
Is it time to repeal the Second Amendment?
Health
Is legalizing marijuana an ethical practice?
Should parents be allowed to choose the gender of their child?
Is it ethical to test medicines on animals?
What are the benefits and drawbacks of genetic engineering?
Are there any health risks associated with using digital screens too often?
Should physical education be mandatory in every school?
Is the healthcare system in your country adequate for your needs?
Are there any benefits to eating organic food?
How does mental health affect physical health?
Should vaccinations be mandatory for all children?
History
Was the Spanish Inquisition justified?
Were the American Colonists justified in rebelling against Great Britain?
Did Christopher Columbus' discoveries benefit or harm indigenous populations?
What effect did Genghis Khan have on world history?
Did World War I significantly change the course of history?
Was the Treaty of Versailles fair to Germany?
Did Napoleon Bonaparte's rule bring about positive or negative changes for France and Europe?
Should the United States annexed the Philippines in 1898?
How did the Great Depression shape world history?
Is there any validity to the theory of a "clash of civilizations"?
Science
Should artificial intelligence be regulated?
Should autonomous vehicles be allowed on public roads?
Is the internet making us less social?
Should research into cloning be banned?
Are there moral issues related to genetic engineering?
Should governments fund space exploration programs?
Are smart home devices making us more vulnerable to cyberattacks?
Should the government regulate social media use?
Are robots taking away jobs from humans?
Should nuclear energy be used as an alternative to fossil fuels?
Sports
Should professional athletes be drug tested?
Is there a gender gap in sports?
Should college athletes be paid for their performances?
Does skill or luck decide the outcome of sports competitions?
Are sporting events becoming too commercialized?
Is it necessary to increase public funding for sporting events?
Is the use of performance-enhancing drugs in sports cheating or fair?
Should college students be able to choose their own sports teams?
Do professional sports hurt young people?
Should parents allow children to play violent video games?
Should schools replace textbooks with tablets?
Are algorithms replacing human decision-making in the workplace?
Is it time to regulate the use of facial recognition technology?
Can artificial intelligence and robots be used to improve healthcare outcomes?
Should autonomous vehicles be allowed on public roads?
Should Internet access be a basic human right?
Should social media platforms do more to protect user privacy?
Is blockchain technology the future of banking and finance?
Are virtual assistants such as Siri and Alexa invading privacy?
Can we trust that autonomous weapons system will make ethical decisions in war?
Social Media
Here are a few social media persuasive essay topics. Take a look at them.
Is social media a positive or negative influence on society?
Should employers be able to access an employee's social media accounts?
Should people be allowed to post anonymously online?
How can parents protect their children from the risks of using social media?
Does the spread of fake news on social media hurt society?
Should governments regulate online speech on social media?
Should employers be allowed to conduct background checks using social media?
Is the personal data of individuals safe from exploitation by corporate interests on social media platforms?
Are people spending too much time on their digital devices?
Is the use of social media by young people making them more isolated?
Tough Essay Due? Hire Tough Writers!
Controversial Persuasive Essay Topics
Should the death penalty be reinstated in all states?
Should gun control laws be stricter?
Is global warming a real threat?
Are vaccinations safe for children?
Should prostitution be legalized?
Should marijuana be made legal?
Does school uniform violate personal freedom?
Should genetically modified foods be allowed in the market?
Should sex education in school be mandatory?
Should animal testing be banned?
Fun Persuasive Essay Topics
Should cats be allowed to go to school?
Should people have a minimum number of friends before they can graduate?
Is it okay to laugh at your own jokes?
Should parents be required to take parenting classes?
Are video games the best way to spend free time?
Should kids be allowed to wear pajamas in public places?
Should students have to pass a test before they can drive a car?
Are cell phones essential for teenagers or should they be limited?
Should everyone learn how to cook their meals?
Would it be better if all schools had the same uniform?
Argumentative Persuasive Essay Topics
Should the electoral college be abolished?
Is it ethical to eat meat?
Should the internet have censorship?
Are genetically modified foods safe for human consumption?
Is social media good or bad for society?
Should the drinking age be lowered or raised?
Should school attendance be mandatory for students?
Are video games too violent and negatively influencing children?
Should religious education be banned from public schools?
How to Choose a Good Persuasive Essay Topic?
Choosing a writing topic for your persuasive essay writing is essential.
The right topic will let you draft an exceptional and well-written essay. Selecting a persuasive essay topic might sound easy, but it can be challenging.
You cannot randomly start writing a persuasive essay about any topic and expect your essay to be brilliant.
To select the best topic for your essay, take these essential steps:
1. Know your Interests - You can only draft an effective essay if you are writing about something that interests you. When you write something you are passionate about, the enthusiasm helps to persuade the readers.
2. Narrow Down Ideas - Make a rough list of the topic of your interest. Then, analyze all the issues and identify topics you think you can present well.
3. Pick your Stance - Now that you know the information is sufficient on a topic, decide your stance. Pick a side to support with evidence and logic.
4. Controversy is the Best Policy - People love to read about controversial stuff. It is more likely that the readers will go through the entire essay to ease their curiosity.
After passing your ideas through these filters, you will have a strong and arguable topic to draft an essay on.
Tips for Writing a Compelling Persuasive Essay
Whether you are in school, college, or university, crafting an effective persuasive essay can be difficult.
Fortunately, with a few tips and tricks, you can create a compelling, persuasive essay that will make your readers take notice.
Here are six tips to help you write a compelling, persuasive essay:
1. Choose Your Topic Carefully
You need to select a relevant and interesting topic for your audience. Make sure you feel passionate about it and can present it logically and convincingly.
2. Do Extensive Research
Before beginning your essay, research your topic as much as possible. So you can present both sides of the argument in an informed, balanced way.
3. Identify Your Audience
Before writing your persuasive essay, consider who will be reading it and their interests.
This will help you write in a language that resonates with them and ensure that your arguments suit their understanding.
4. Use Logical Arguments
It is important to provide logical and compelling arguments to be persuasive. Make sure you use facts, statistics, and other evidence to make your points more convincing.
5. Structure Your Essay Well
An effective persuasive essay should be well-organized. Divide it into an introduction, body paragraphs, and a conclusion.
Pay attention to the structure of your essay, as it can help you make your points more effectively.
Learn how to make a perfect persuasive essay outline with the help of our blog.
6. Make It Engaging
An engaging, persuasive essay will capture your audience's attention from beginning to end.
Use various techniques to make your essay interesting and engaging, such as using examples, analogies, and persuasive language.
We hope you are inspired by our comprehensive list of topics. Pick up a topic that entices you and start working on it. By following these amazing tips and tricks, you can surely compose an essay that will wow your professor.
Still not sure how to draft a perfect essay? Well, leave it to us. Our essay writing service helps you craft your argument in the most effective way possible to get the desired results.
Don't let yourself get overwhelmed with the process! Trust our professional persuasive essay writer .
Let CollegeEssay.org's persuasive essay writing service guide you on your journey and take your writing to the next level.
Take the stress out of writing persuasive essays and get the results you need with our expert essay writer .
Frequently Asked Questions
How can i choose a good persuasive essay topic.
When selecting a persuasive essay topic, consider an issue that is interesting to you and has two or more opposing viewpoints. Research various resources about the topic to gain a better perspective
What strategies can I use for writing a persuasive essay?
When writing a persuasive essay, establish facts from reliable sources to support your argument. Be concise but thorough, and use persuasive language to strengthen your argument.
How can I make my persuasive essay stand out?
To make your persuasive essay stand out, use vivid language and strong, specific evidence to support each point. Make sure all sources are current and relevant to the argument being made. With these elements, your persuasive essay will stand out from the rest!
Cathy A. (Literature, Marketing)
For more than five years now, Cathy has been one of our most hardworking authors on the platform. With a Masters degree in mass communication, she knows the ins and outs of professional writing. Clients often leave her glowing reviews for being an amazing writer who takes her work very seriously.
People also read
How to Write a Persuasive Essay: A Step-by-Step Guide
The Basics of Crafting an Outstanding Persuasive Essay Outline
Ace Your Next Essay With These Persuasive Essay Examples!
Persuasive Essay About Gun Control - Best Examples for Students
Top Examples of Persuasive Essay about Covid-19
Learn How To Write An Impressive Persuasive Essay About Business
Learn How to Craft a Compelling Persuasive Essay About Abortion With Examples!
Make Your Point: Tips and Examples for Writing a Persuasive Essay About Online Education
Learn How To Craft a Powerful Persuasive Essay About Bullying
Craft an Engaging Persuasive Essay About Smoking: Examples & Tips
Learn How to Write a Persuasive Essay About Social Media With Top Examples
Craft an Effective Argument: Examples of Persuasive Essay About Death Penalty
Share this article
Keep reading

RESEARCH PAPERS AND ESSAYS
ESSAY TOPICS
PRESIDENTS OF THE UNITED STATES
Joseph Robinette Biden
Donald Trump
Barack Obama
States Ranked by Size & Population
States Ranked by Date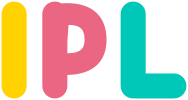 Persuasive Essay On Social Media Addiction
28 days movie analysis.
This essay will tackle the topic of substance use disorder as a psychology topic. The film that will be reviewed for the topic is 28 Days. This is a film written by Susannah Grant and written by Betty Thomas. The film stars Sandra Bullock as a columnist for a New York newspaper (Thomas). In the film, Bullock acts as Gwen Cummings, an alcoholic forced to attend rehab for 28 days. This is because of her escapades of the day that ended up with her crushing a stolen wedding limo into a house (Thomas). The film explores substance use disorder through the eyes and life of Cummings and the people she meets in the rehab. It also explores the challenges they go through in trying to get clean. This essay will show how substance abuse and its related disorder is being portrayed in the film.
Social Media Rhetorical Analysis
An innumerable amount of those people become addicted to social media. Social media are websites and applications that enable users to create and share content or to participate in social networking. Social media has certainly advanced over the years. We now have websites such as Facebook, Twitter, Instagram, Snapchat and many more. A majority of the people that use these sites are teens and young adults. Social media websites not only uses up time, but negatively impacts many people 's lives. While these sites may be interesting and entertaining, it also contributes to changes in mostly teens behaviors, attitudes, struggles in school, and effective
Should Online Time Be Limited Essay
Teenagers are spending so many hours a week online, it is affecting us in multiple ways. It results in us getting less of things we need most. There can be deeper problems within us by using too much social media. Lastly we do not know how to manage our time we spent too much time on social media. One good thing about social media is That it strengthens our relationships.
Argumentative Essay On Use Of Social Media
Social networking (Media) is addictive. People have their own reason to use social networking, according to one of social media report that 63% of Americans log on to Facebook daily, and 40% log on multiple times each day. Most of reason to use social media is just people want to check their friends news or look for funny stuff to kill time; I frequently look at my phone to check Facebook message or to look at Facebook for no reason it is difficult to stop using social media.
How Social Media Affects Teenagers Essay
While Teenagers feel that social media is more important than the real world its alot of negative effects of social media. One is that it can take over brain cells and effect mental and physical health. Being On social media every day, every hour, and every minute can really cause damage to your brain cells.Our brain grows as when learn new things and when we learn the new things it changes after we done experienced it. It Changes the way we think and feel. It can control our brains in many ways , for example if we see a picture with food people might stare at it and end up getting hungry that's a way that social things can control our brain cells. The social sites that we be on will leads to massive amount of depression , anxiety , poor
Persuasive Essay On Social Media
Today everyone is obsessed with social media. People are easily influenced by almost everything they come across on the internet including appearance and body image. In todays generation it is so common to be unhappy with the way you look. All this is due to societies high standards on the way we "should" look. With social media you can do many things, including pretending to be someone you are not.
Argumentative Essay On Social Media
The social media's greatest advertising and influencing form of media is Twitter. There is no greater site or form of media than Twitter it is instantaneous. Twitter first was developed in in March 2006 by Jack Dorsey, Evan Williams, Biz Stone, and Noah Glass and launched in July 2006. If teens wanted to travel to any major event and tweet about the event and gave input to moments it would be beneficial to public consumers. Teens become their own news or if teens want to just tweet about anything such as something that happened in school anyone that has twitter and follows this teen will know what teen said/tweeted instantly if they are on using. Which is crazy because it 's almost like teens can 't do anything now in silence.This is not a concern though but a idea and observation.
Persuasive Essay: Dangers Of Social Media
Lots of people post on social media about their beliefs right? People post their oppian on the network everyday. Many people get in trouble because they forget that nothing goes away and anyone can look at it. Lots of people don't know that when they apply for a job their social media can be searched or checked. Searching social media can give an insight to people's personalities. People should be more careful on the internet because social media can be used for employee background checks, collage background checks, and violations of personal privacy.
Children's lives have quickly shifted onto the Internet in the twenty-first century. Even the President of the United States has nearly forty thousand Twitter and Instagram posts. Social networks are websites that allow users to interact over the Internet. There are 600 million Facebook users across the globe (Rosenwald 2). 300 million visit Twitter every month (Maney 3). So many people are on one network online, social media has essentially become a second world. That being said, social media should not be encouraged to the public. At first use, social media does not seem dangerous, but it is. These sites diminish its user's privacy to the point that it is accepted (Anderson 1). Not only do social networks hurt us, but users use it in a way for emotional self-harm. People constantly compare their real life to others virtual lives (Stephens-Davidowitz 1). Additionally, social media tends to make users less social in reality, contrary to the name. Modern technology is not always a good thing, sometimes it needs to be limited.
Argumentative Essay On Social Media Advantages And Disadvantages
Imagine that 20 years ago the only way to stay in touch with a person was to mail a letter. In a modern world with the invention of social media, people can converse with someone using the internet and get a response within seconds. Although in the course of time all generations have started to take advantage of the novations that social media has brought about, teenagers and young adults are the most active users of these networks. According to numerous research studies in the area of online social networks, it has been shown that such sites are impacting the lives of the youth significantly. Understandably, there are a lot of different opinions about its positive and negative influence. Nevertheless, social media plays a huge role in our society, it connects people all over the world, provides an opportunity to work or study being at home and it gives space for self-expression.
Essay On Teenagers And Social Media
Social media has been a constant habit of teenagers, checking their phones in the morning and right before bed. As adolescents are on the media 24/7, teenagers are seen as being easily deceived online, which I believe is true. Therefore, these young people's mental health is being damaged.
Causes And Effects Of Social Media Addiction
Today, we are more dependent on Internet especially social networking such as Facebook, Instagram, Twitter and so on. Social networking addiction are growing among teenagers. They are spending more time on social media rather than communicate with others in their daily life. If uncontrolled by parents, young peoples can get addicted to social network.
Impact Of Social Media On Society Essay
Social Media is a medium that uses technology to share all the information that occurs in society or about one 's life and networks. Social Media technologies take on various forms including magazines, internet forums, weblogs, social blogs, microblogging, wikis, podcasts, photos or images, videos, social rankings and bookmarks. Social Media in the Society has a big impact on the daily life. Everbody can used social media, it could be young or old people. Social media increases productivity. This tool offers more information, including new events and information can be accessed at any time of the day and night. Studies have linked the use of internet / social media with academic success as well as better job performance and job prospects.Social Media has positive and negative impacts, examples of positive impacts can recogrize and built relationships with many people and the negative impact is it can make a crime.
Persuasive Essay: The Dangers Of The Internet
Internet can be a very good thing. But it can also be the most dangerous thing you´ll ever use. Do you really know who the person you´re talking to, is the one he says he is? How do you know you not being fouled by a man in India, trying to steal your credit card information? I´m going to write about some topics you might have to be extra bevare of when it comes to the internet.
Cause And Effect Essay On Drug Addiction
Addiction is the reliance on a routine. There are many addictive stages. Addiction, as it comes along, becomes a way of life. The persistent use of the substance causes to the user serious physical or psychological problems and dysfunctions in major areas of his or her life. The drug user continues to use substances and the compulsive behavior despite the harmful consequences, and tries to systematically avoid responsibility and reality, while he or she tends to isolate himself/herself from others because of guilt and pain (Angres, & Bettinardi-Angres, 2008). All these characteristics led to the conclusion that drug addiction is a chronic, relapsing brain disease that is characterized by compulsive drug seeking and use. It is considered as a brain disease because drugs change the structure of the brain, and how it works. Every drug affects different systems of the brain. For example, in the case of cocaine, as the brain is adapted in the presence of the specific drug, brain regions responsible for judgment, decision-making, learning, and memory begin to physically change, making certain behaviors "hard-wired." In some brain regions, connections between neurons are pruned back. In others, neurons form more connections. (Martin, 2000) These brain changes can be long-lasting and can lead to the harmful behaviors seen in people who abuse drugs.
More about Persuasive Essay On Social Media Addiction
Related topics.
Social network service
Social media
Social network aggregation