Call us Topics in English
Privacy Policy
terms of use
Topics in English Topics in english to learn and fluent pronunciation and writing and facilitate conversation between you and others, whether in school, work or daily life
My favorite place essay 21 models
My favorite place essay ,Every human being in the world has a favorite place to go where his captivity feels comfortable and safe. A place to go in times of grief. A place where he sheds his concerns or a place that may remind you of beautiful memories and you love sitting in it to remember those moments. All this will be found here in My favorite place essay .
My favorite place essay
Every man in the world has a favorite place to go.  Where he captive his mind, feels comfortable and safe. Place to go in times of sadness. A place to throw concerns away or a place that may remind you of beautiful memories and you love sitting in it reminiscences those moments. Also it may be a place to change the mood.
Sea is that horizon that takes you to another world, where you reminiscences your beautiful memories, which gives you the psychological comfort and happiness with its breaking waves.
The sea is one of the most beautiful blessings for man, which shows the greatness of the Creator.  Words can't describe the sea beauty and charm, which is an inspiration to many poets and writers. Poems and thoughts that talked about sea are uncountable.
The beach is my favorite place. Sit down to relax and think. I also go to it to practice many activities and games.
I join my friends in playing treasure hunt in the sand, which is based on hiding various objects down the sand and writing instructions on paper cards to help others reach them.
I build sand in the form of castles, palaces and compete with my friends to choose the ideal building design.
I go with my children to the beach. I make a kite and fly it in the sky. It's fun if you take your children with you.
When I go with my friends and relatives, I arrange a barbecue on the sea with friends or relatives and enjoy the climate while listening to music and watching the scenery.
One of the most fun activities when I'm with my friends on the beach is playing the XO game on sand. Besides playing water war or fighting water balloons, they are fun games that you can also play in the sea.
Other activity I do on the beach with my friends is the volleyball game. In particular, you do not need to be professional to practice it!
The sea has a great impact on human soul. It is a source of hope and renewed activity.
Everyone I know likes to go to the beach as a natural place to have fun and rest.
My Favourite place essay
My favorite place is the beach, where I practice my hobby of fishing, which I love very much. I feel so happy from the start of the day that I start getting ready to go out for fishing and contemplate the beauty of nature.
I find it wonderful to have a happy and fun time at the same time. I can enjoy the beach and see the water and sunset. Also take advantage of the sun's rays and get vitamin D. And also hunting and bringing out the energy inside me.
I liked these activities very much. I think I loved it because my father shared with me, and now my younger brother comes with me to learn from me. All this helps me to continue my hobby.
I often think of trying other ways to have fun like riding a fishing boat and spending time on it. I might do that in the future.
Essay on my Favourite place
My favorite place is on stage, I love acting very much. Therefore, a few years ago, I participated in several training workshops to teach acting. I am in the school theater group.
The happiest time of my life I find when we present a work of art and the audience comes to watch the show. Everything is done perfectly, and I hear the laughter and applause of the masses.
The audience's interaction with the actor is like food for the soul. In these moments, he becomes more focused and energetic and strives to give the best.
Then comes the time for artistic criticism that comes from family, friends, or our followers. I care a lot about hearing other people's opinions.
I would love to hear some compliments on my work from time to time. But I would be happy if the whole work and the staff are commended.
The success of the work also represents your success. Therefore, the stage represents a lot to me, and it is my favorite place, which I like to be in on a permanent basis.
Essay on my favourite place
My favorite place is the garden, I like to visit the garden very much with my family. We can practice many sports activities with the participation of my brothers or parents.
We very much enjoy the air and the vast scenic views. I really like the smell of roses in the air. Especially in the spring. This is the perfect time that I love to spend time in the garden.
My brothers and I like to start a game of soccer when we arrive. After that we sit for a while to rest and have some drinks and food. Seeing the vast green spaces around me helps me improve my appetite.
Then my dad joins us for a tug-of-war challenge. We laugh a lot when we beat him and there is great fun and joy when he shares this game with us.
After that, my brothers and I go back to ride some rides in the par and enjoy it. And when it gets dark we usually sit down and play some of the games we bring with us. This place is my favorite place that I  enjoy spending a lot of time in.
My Favourite place essay 200 words
There is no doubt that many of our habits have changed as a result of the spread of the Corona epidemic (Covid-19), after I used to prefer going with my friends to the club, where we used to spend a good time playing football, it became better to stay at home, so I prepared some things Which makes me happy, including the library, I have set up a library in my room, it contains many valuable books, I bought some of these books and others my father bought and gave to me.
My room has become my favorite place, and reading has become my favorite hobby. I enjoy reading books in general, and historical books in particular, because historical books educate me and provide me with important information. To make my room pleasant, I put some beautiful flowers on my desk, and my mother also I made a suggestion that they liked, which is to summarize the book that I have finished reading, and read it to the rest of the family, because in the evening
This idea encouraged my brothers to read as well, and thus there was competition between us and we invested our time in something useful, and I also played with my brother in the garden of the house, because exercising is ve
Ry important to maintain our health, and thus we have impleme
Nted the health instructions for combating the spread of the Corona virus without to be bored.
My Favourite place essay in English
My favorite place is at my aunt's home. I  have no brothers. I have a father's sister whom I love very much and she loves me and takes care of me a lot since my mother's death.
My mother passed away a few years ago, and since then my aunt has been taking care of me and helping me and my father.
I love playing with her children and picnicking in the parks. I love the way she receives me, as she loves kissing me a lot, calling me my dear son.
I love my cousins ​​too, they love to play with me and involve me in many activities. The first person who taught me to ride a bike was my cousin. He helped me a lot and was patient with me until I could learn it. We go out a lot to spend some time cycling, but I like sitting at home with all the family members.
This may not be a favorite place for many people but this is my favorite place where I find the company that I love and spend some happy time with them.
My favorite place descriptive essay
My name is (..). We are a family of 5 people. I have two siblings younger than me. I am (..) years old. My favorite place that I like to spend my time in is the sea.
I have been fishing with my father since the age of seven. I liked very much to go out in the boat in the early morning, to prepare for fishing.
The area we live in contains different types of fish I love tuna a lot, it is one of the strongest types of fish we have. To catch it we must work hard  and struggle to keep the fish hanging in our strings.
The hard work does not end until the fish is on the boat. Only then we can rest and laugh a little. I love this place so much and would like to spend my whole life there.
Essay on my Favourite place in 200 words
My favorite place that I enjoy spending a lot of time in is The Animal Care Association. I love animals of all kinds, I love helping them find shelter, or offering them some simple customized foods.
A year and a half ago I was able to join The Animal Care Association. I got to know them through a friend of mine. He told me about them after he saw me care a lot about animals and I love taking care of them and helping them.
Therefore, this association aroused my curiosity as soon as he talked to me about. It is a non-governmental association, which includes a very large number of people.
We volunteer a lot when calls come to the association to go and help animals, especially small ones that have lost their father and mother, or an animal that was crossing the road and had an accident. Such things I love to do.
Three months ago there was a little stray puppy on the side of the road, a person called the association and told them. We went to see what would happen, I was so worried about crossing the road and having an accident.
I was so happy when we found him on the side of the road and he didn't cross. I cared about him a lot and played with him for a while to calm him down.
I suggested to the supervisor that we walk around the residential areas to see if we can find his parents. And indeed, after a little searching, we found his  owner was looking for him.
The little puppy lost his identification collar, which made him unidentified. We are all so happy to him to his owner again.
My favorite place essay in English
My favorite place is the library. I love reading books and attending discussions that take place in  the library's theater in my city.
I would very much like to become a writer in the future. I loved writing a lot after knowing that writing in the past was just symbols, and they were called hieroglyphs.
This was the beginning through which I admired the contemporary reading and writing of our time. After knowing how writing originated and using many images to express speech, writing has now become easier in all countries of the world.
I find great happiness in writing because it expresses my personality and I can express my imagination. I also find strong accuracy in transmitting news or information. Also, every written thing is taken more seriously than the oral style.
So I find the library is my favorite place. I love to read literature and contemporary history and learn a lot so that I have a lot of information to help me achieve my dream in the future.
My Favourite Place Essay for Class 6
There is no doubt that every person has a favorite place that he loves to be in and spend activities or just be there. I love being in football clubs, in the midst of big crowds, and listening to the crazy cheering for the players.
Not a year goes by without my father and I attending many matches. I support my city team (write the name of my club here). But I also love Real Madrid very much. I watch it on satellite channels. I am very happy for their winning.
This is my favorite place to be on holidays.
My favorite place paragraph
My favorite place to spend time is the theatre. I very much like to attend summer theater rehearsals, and participate in some theatrical performance or singing activities. Last year I had so much fun. We did Romeo and Juliet.
Certainly, it is a famous story and there is intense conflict, and many transitions, which required us to work great and continuous training in order to master the movements and express the content of the play properly.
I loved my participation last year in this play and I am very excited to participate this year and discover what we will offer. I hope it's something as wonderful as the works of The Merchant of Venice. or something similar.
My favourite place to visit essay
My favorite place is the beach. But I am certainly not talking about ordinary beaches that contain water and sunshine only.
I am talking about the beaches that contain volleyball and basketball courts, an area dedicated to strength games, and places for celebrations and drinks.
Such beaches are my favourite, as I like to do all three sports, I love volleyball very much and I love to join my friends in playing.
In the early morning I like to exercise a little on some weights and do some fitness moves. In the evening I like very much to participate in basketball matches.
I like this atmosphere very much, and this is my favorite place, which I enjoy a lot and I like the competitive atmosphere in it.
My Favourite Place Essay 150 Words
My favorite place in the American football field, I love training and doing exercises that help me improve my fitness, I love everything about this stadium, the color of the grass, the shape of the stands especially when they are full, I love the cheers of encouragement, I love watching the joy of victory in the eyes of coaches and fans.
I also feel great enthusiasm every day on the field because of the continuous training that helps me improve my abilities and broaden my horizons. Every day I find myself better than I was the day before.
I aspire to do my best this year, get my team to the finals, and play a great match that will impress our fans and satisfy the coaches. I certainly hope to win first place, so my friends and I work hard and hope to be the best at the end of the season. We are achieving great victories that help us in the next stage and move to big teams.
Every student has a goal he would like to achieve, whether at the scientific or professional level, and I would very much like to remain involved in the stadiums even when I grow up. I would like to become a coach for this sport that I love so much.
Speech on my Favourite place
My favorite place that I like to spend time in on a regular and continuous basis and I do not tired to go to it at all is the shop that my father owns.
I am very happy to go and help my father with work, organization and cleaning. After that, I receive buyers, deal with them and serve them. This makes me feel very happy and confident.
My father works in a trade of (type a trade name). I love this trade very much and I like to choose some of the commodities that I have to order and search on the Internet for the required commodities and tell my father about them.
I am very happy if my analysis was correct and there is a great demand for one of the products and my father was able to benefit from my help.
I would very much like to work permanently in this trade and expand and enlarge it when I grow up. But now I enjoy a lot of my time with the help of my father and gain some skills and experience in addition to the confidence in dealing and communicating with others.
I feel this is a great opportunity to work in the market and be able to treat everyone. This breaks the dread inside me since I was young and gives me a lot of experience that will greatly benefit me in my future.
My favourite place paragraph for class 5
My favorite place is at the seaside, when the weather is great I go to spend some time swimming, and when the weather is cooler, I am always at the sea fishing. I love fishing, and the best place I like to be in on a daily basis is on the seashore, seeing the sea and hearing the sound of waves, looking at the sunrise or sunset every day and enjoying the wonderful view and breathing in the fresh air that carries the beautiful smell of the sea.
This is my favorite place that I like to spend time in and whenever I have the opportunity to go with my family members or friends I go and I never hesitate.
My favourite place in the world essay
My favorite place that I am very happy to be in is the soccer field. This is the best place in the world that I love to be in, especially when the fans of the two teams come to watch the match, and hear the shouts of encouragement in my name and the names of my friends.
This gives me a strong motivation and feeling to do the best and strive even if I am tired and cannot continue. I find myself regaining my strength as soon as I hear my name chanting from the fans, I feel awake and energized and my  fatigue are over.
The football field represents to me many things such as dreaming of fame, self-realization, accomplishing something important in my life, and certainly the financial return as well. So I take things seriously and try to be responsible as much as possible.
A favorite place to relax topic sentence
I would very much like to talk about a favorite place to relax, which helps me a lot in getting rid of many stressful thoughts that occupy my mind and make me psychologically exhausted.
This place is the beach where fishing, I really like to go fishing when I am tired of thinking a lot. I feel when I am fishing and looking at the water that I am completely numb and no longer think of anything to occupy my mind.
I find myself caring only what I do, and I would be very happy if I could catch a fish, it changes my mood and makes me more optimistic and happy. I take advantage of the beach near us, and go to release the negative energy inside me so that I can return to study and activities that I do with all the vitality and energy.
My favorite place to live essay
I would much rather live in the middle of forests and rivers than city life. Whenever I go with my family for camping, or spend some times and occasions with my family and relatives in rural areas far from the city and its hustle and bustle, I find a wonderful inner feeling, which I can describe to peace and comfort.
After a few days, I find myself feeling energetic. I also notice that I sleep better, without frequent worry throughout the night, beside enjoying the smell that spreads everywhere, emanating from the trees, roses and green life surrounding us from everywhere.
I enjoy very much fishing in the lakes and relaxing from time to time. This is the life I want to spend my life in, away from the fast life, stress and anxiety, and live in fear.
My favourite natural place essay
I find the true magic in everything from God's creation, and no matter how much man has developed and built architectural buildings and established entertainment clubs and others that do not match the beauty of nature and the landscapes that are God's creation.
I always find myself happier and more comfortable in the vast areas, which contain mountains and green areas, and seeing the city from the outside, and not from the inside, I feel great pressure and lack of focus when I am in the city. As soon as I go out and see the city from outside, I feel like I have put a heavy weight on my shoulders.
Therefore, my favorite place that I like to spend time in is the natural areas outside the city, which contain large areas and are not crowded.
My favorite place in the world essay
My favorite place in the whole world is the beach. There is no specific beach I prefer to be in, what I like about the beach is the smell of the sea, seeing the sea and the water in front of me moving and forming waves.
I feel calm and psychologically comfortable when I listen to the sounds of the waves around me as I look and breathe deeply on the shore.
I don't much prefer to swim, I do it from time to time, but I enjoy walking on the beach without shoes on my feet, walking around feeling the sand on my toes, and letting the water wet my feet, this is the most beautiful feeling I love and prefer.
Describe your favorite place essay
My favorite place is camping in the desert, seeing the yellow sand surrounding me from every side, moving away from technology and any modern gadgets, returning to barbecue using traditional methods, sleeping in tents, and talking to each other automatically and naturally without any electronic devices.
I feel comfortable and calm in such places, and I feel that my mind is taking a break from everything around me that requires focus and attention.
Being in such places helps me to feel my surroundings, and I see many things that I used to neglect to see despite my presence because I was busy communicating with my friends on the phone, or playing while I was wandering outside.
Therefore, I find that this is my favorite place that I would like to spend great times in and return to from time to time.
In this way, we have given you  My favorite place essay , and you can read more through the following link:
Related Articles
Value of Time Essay
Car accident essay 6 models
Essay on car 10 models
One comment.
Pingback: Best 16 My Favourite Place Park - Au Idol
Leave a Reply Cancel reply
Your email address will not be published. Required fields are marked *
Play & Activities
Life Skills
Learning & Education
Play & Learning
Growth & Development
Rhymes & Songs
School Finder
Essay On 'My Favourite Place' – 10 Lines, Short And Long Essay For Kids
Key Points To Remember When Writing An Essay On 'My Favourite Place' For Lower Primary Classes
10 lines on 'my favourite place' for kids, a paragraph on 'my favourite place' for children, essay on 'my favourite place' in 200 words for kids, long essay on 'my favourite place' for children, what will your child learn from this essay.
A favourite place is something that is so easily relatable, since you know it so well, and have such fond memories in place. This makes it so easy when one has to write on this topic, because there is so much that can be expressed in an essay. It tells us about the place where a child feels secure and happy. An essay on 'my favourite place' for classes 1, 2, and 3 is relatively simple and expresses a comfortable place for the children. This place is where the child feels free and not captive. A place where they can be themselves can be anything, a playground, a school, a park, or maybe a sports arena.
Every kid has a place where they feel comfortable and cherished. But when it comes to essay writing on such topics, kids may feel confused. A few points must be considered when writing an essay on my favourite place for lower primary classes:
Try and give your essays a catchy and relevant title.
Use clear, basic words and simple language.
Use proper punctuation, grammar, and spelling.
Get the ideas together and plan a rough draft of the essay before the child starts writing.
Try and provide examples of all the incident that makes that place a favourite one for the child.
Writing an essay on this topic exhibits a happy place and time for the child. The following few lines on my favourite place give us a fair idea of how to write an essay for classes 1 and 2.
My favourite place is the garden I have at home.
It is a beautiful and open place for everyone to relax and help release stress.
The garden helps us to preserve the environment and nature by planting fruits, flowers, and vegetables.
The garden increases one's love and compassion for nature while nurturing and growing various plants.
Gardens are beautiful to look at and beneficial to one's health.
The garden is home to various animals, birds, squirrels, reptiles, and more.
We have constructed a tank to collect rainwater in our garden. This water is then utilised for watering the plants, thus saving water and offering re-circulation of rainwater.
Our garden also benefits the oxygen circulation in the house.
We also have a small pet home for our pet dog in the garden.
I help my parents with the regular upkeep of our garden.
The ability of a child to write an essay about their favourite place is a reliable indicator of their level of understanding of their inner self. Here is an essay on my favourite place in 100 words for children:
My favourite place is the beach. At the beach, I feel joyful and have fun at the same time. I can enjoy the water and the sunset and have lots of fun. Mom says the sun's rays are good for getting vitamin D while we have some fun on the beach. We can enjoy many fun activities on the beach, like playing beach ball or making a sand castle. My father and brother also join me when I go to the beach with my mother. It is fun to have fun with the family at the beach. We make sand castles and collect a lot of sea shells. I wish to have a fishing boat and make a beach house when I grow up.
A short essay for classes 2 and 3 on my favourite place for kids brings out the very aspect of learning and understanding the place where the child feels free and happy:
The park is one of my favourite places, and I enjoy visiting the park with my family frequently. With my brothers and parents, we play a variety of sports. We savour the fresh air and the beautiful landscapes of the park. The aroma of roses in the air is one of my favourites, particularly in the spring. I love to spend time in the park at this time of year. When we go to the park, my brothers and I play soccer. After that, we take a break by sitting down to relax. After playing in the huge green spaces, we feel hungry and enjoy the dishes we bring along from home. Then we play tug-of-war with our parents. We also sit down and play some games like playing cards and board games.
Amazingly, our children can exhibit a liking for a particular place. An essay for class 3 on my favourite place gives us an insight into the comfortable space of our child. The following descriptive essay is an example of essay writing for kids:
A garden is a place in any home that calms people down and adds beauty to the entire place. The garden at our place is not only beautiful to look at, but it also gives us a chance to cultivate healthy fruits and vegetables and beautiful flowers. We have freshly grown fruits and vegetables that are healthy and safe to consume as they don't contain any pesticides, insecticides, or artificial colours. Our garden also provides a location for outdoor activities. We play many games and sports to foster our competitive drive and aids in our continual physical activity throughout the day. We have a lot of fun in the garden. The garden also offers mental serenity and a getaway from the routine of life. In the garden, my grandfather practises meditation every morning. Our gardener maintains the garden. He keeps pests at bay, regularly trims the grass, and waters the plants. A tranquil setting like a garden can help us to relax our bodies and minds. Working outdoors is enjoyable and can help you feel refreshed and in control. A garden allows us to be close to nature, where we can hear birds singing joyfully and squirrels jumping from one tree to another. We also have a pet dog and are building a pet house in the garden for him. The pets also feel more energetic in the garden. If someone is passionate about collecting a variety of flowers, they should have a lovely garden where they can grow various flowering plants that will enhance the home's beauty. We should also practise water conservation. We have constructed a tank in our garden to store rainwater so we can practice rainwater harvesting. I love my favourite place, my garden at home.
When writing an essay about their favourite place, kids can learn a lot about themselves. They can learn what makes them happy and how to employ themselves fruitfully in a fun and calm space.
An essay is frequently used in an academic context as a form of examination to ascertain whether a child has mastered their topic and gauge their expertise on a particular subject. Kids share an emotional connection with their favourite place, and essay writing activity on this topic will make them feel closer to that place.
Essay On My Favourite Cartoon Character for Kids My Favourite Animal Essay in English for Children How to Write An Essay on My Favourite Toy for Class 1,2 and 3 Kids
Essays for Class 1
Essays for Class 2
Essays for Class 3
Teaching Concept Of Zero To Preschoolers And Kids – Importance And Activities
Things that are black in colour for kids, things that are purple in colour, leave a reply cancel reply.
Save my name, email, and website in this browser for the next time I comment.
Most Popular
Aladdin and the magic lamp story for kids, recent comments.
FirstCry Intelli Education is an Early Learning brand, with products and services designed by educators with decades of experience, to equip children with skills that will help them succeed in the world of tomorrow.
Story Related Activities Designed to Bring the Story to Life and Create Fun Memories.
Online Preschool is the Only Way Your Child's Learning Can Continue This Year, Don't Wait Any Longer - Get Started!
©2021 All rights reserved
Privacy Policy
Terms of Use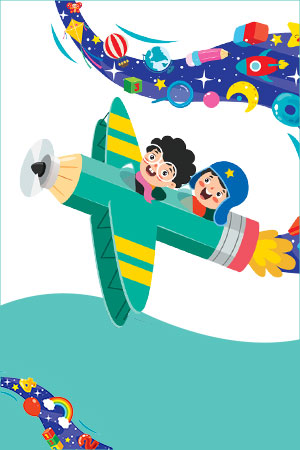 Welcome to the world of intelli!
FREE guides and worksheets coming your way on whatsapp. Subscribe Below !!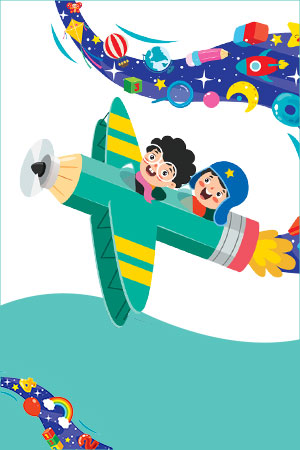 Free guides and worksheets coming you way.
My Favorite Place Essay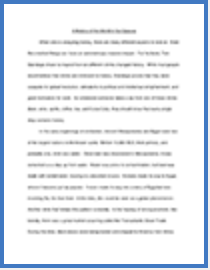 My Favorite Place
It feels like a location of my very own , not many people would not call it their favorite place but it has been mine all through high school and still till this day. The location became my best friend we saw each other everyday, and it always knew what was going on in my life. It was far from perfect but I never cared because it was something I always had and it never changed. It is still my favorite place because it holds memories of friends and milestones as well as problems and secrets. I almost
One of my favorite places in the world that has affected my life the most is my childhood town and my home in Mobile, Alabama. I grew up in a beige, two story house that sits on a long yard backed up to Dog River. My house is about ten minutes outside of downtown Mobile, AL and is very close to Mobile Bay. Spending time near the water and growing up in the area that I did greatly influenced the way that I think about things and the way that I live my life. My family has lived in them same area for
Describe My Favorite Place
leads you there. It was always my favorite thing about it. The car shakes and wobbles with every hole. The make shift parking pad of the house was just part of the grass that slowly died due to the lack of sun. When I was a child, pulling up to that Garnet home brought this bubble of joy into my throat. A small home with a screened in porch and large yard. That home is a place I would go back to if I could because it holds far more happy memories than any other place. Fond is just one word I could
Essay On My Favorite Place
The cul de sac was my favorite place. I loved to ride my bike in circles and read outside by the flowers that always smelled so sweet. Cars rushed past and I watched many pull in as time went on. It was my favorite place. The smell of food radiated from the kitchen as it does everyday my mom cooked. I would look up from my book and watch the old man walk himself in circles around the cul de sac. I was quite young at the time so I wasn't allowed out there too long by myself. When my mom came out to grab
My favorite place growing up, was the library of Downtown Swansea, I love the old book smell, like Petrichor, the pleasant smell that accompanies the first rain after a dry spell, it makes my mouth water. The librarian, much beloved by me was Shirley Johnson. She was small in stature, a cloud of white hair and freckled button nose. The fact that she rarely smiled did not make her an unfriendly or mean person, in fact she was very sweet, but shy. She could always be found at the library seated on
My Favorite Place Is My Favourite Place
Camp Hurontario My favourite place in the world is Camp Hurontario located in the Georgian Bay directly next to the Massassauga provincial park. This is an area that I feel very strongly about because of the influential effect it has had on my life and the way it makes me feel whenever I go back. When choosing Camp Hurontario as my favourite place I went back to look at our class definitions on the ideas of place and space to help my choice. "Place is defined as a portion of geographical space
plants and trees blossoms my imagination. As I have explored a lot of places around me I have found one of my favorites. At Dawes Arboretum I have found and experienced many different things on my adventures that I want to share like: the trails, the kinds of people, the type of nature. When you go to a new place there is always that excitement of what's out there. Where do the different trails go. At Dawes there are many different trails and pathways to take. This place is huge you can follow the
Fresh out of college I moved to Steuben, Maine, right along the coast of Gouldsboro Bay. My dream as a kid was always to move to Maine; the farthest place from America without actually leaving America. I planned on working at my quiet accounting job for 30 years and retiring worry free, alone, happy. But, you changed everything. I remember it clearly. I had left my quaint little house to the coffee shop down the road. Being the only coffee shop for miles, it provided coffee for just about everyone
Zoos : My Favorite Place To Be?
As a child, the zoo was one of my favorite places to be. The ability to see wild animals in my local area is so convenient for me, but not so convenient for the animals living there. My opinion on zoos have most definitely changed when I put myself in the position of these animals in captivity. Animals are constantly going through pain and suffering by being behind bars, being separated from their family and not being able to live how they would in the wild. They are taken miles away from their natural
My Favorite Place In The Classroom
One of my favorite places in Belleville West would be Mrs Steinkuhler's room.She teaches food and nutrition plus a few other classes the the main reason it's one of the best places to visit is because of Mrs Steinkuhler she is a wonderful teacher plus she is very funny I had so many good moments in this class freshman year both semesters but my favorite was second semester when we were cooking she had everything so organized and clean and it was clean and fun environment to work in Mrs Steinkhuler's
station which is very popular and busy, but at night it's very slow, barely anyone goes to the gas station. One night it was a few of my friends and I that went to this specific gas station for sodas and snacks. By the way, no one was at the gas station, no one purchasing anything inside or anyone at the pumps getting gas for their vehicles. It was an empty gas station, my friends and I, and the store employee were the only ones there. Once we were done purchasing our things we were walking back to our
My Favorite Place In My Life
life. From airplanes to boats to cars to trains all the way to buses, it is hard to not travel around the world, which it makes it difficult to choose one spot as your all time favorite place to be. But luckily in my life, I know that Sydney's Frozen Custard on the shores of Lake Superior in Grand Marais is my favorite place to be. I have been blessed with countless experiences of travel from touring Italy, snorkeling the Mexican coasts, surfing the Dominican waves, exploring the land of Ethiopia
My Favorite Place To Be: Chick-Fil-A
My favorite place to be is Chick-Fil-A. Chick-Fil-A is a bright red and light colored brown building with a plant statue of a cow, an outside eating area, and a drive through. When you walk in you might hear the frier, or the timer for the waffle fries, people talking, kids playing on the plastic playground, and you might hear the drink machine running if you are at the counter. Some of things you will touch, that could be very gross, are food, tables, door handles, condiment containers, and more
Personal Essay : My Favorite Place
Whenever I think about where my favorite place is I always think about my Aunt Beth and Uncle Kirk's house. I have spent countless summers over there when I was younger through my early teens. Their house has and always will have a special part in my heart. I always feel safe and away from all my worries spending time there. Spending time over there relieves all of the daily life stresses I have. Just thinking about heading over puts me in the best of moods. I can not remember a time where I was
What Is My Favorite Place Essay
Everyone has a place they go to when they need to be comforted or a place to feel safe. For some people it's their school, house, park, or even a friend's home. For me, my favorite place to go to is the Fine Arts Building. Every time I have ever found myself in a situation where I was greatly upset or felt unsafe I always ran to the fine arts building on UNK campus even if it meant driving half an hour. Music has always been a comforting thing and that's what the fine arts building is all about.
My Favorite Places On Earth Essay
One of my most favorite places on earth is Albany, Wyoming. In my mind it is one of the beautiful places to be on earth. Albany is truly a beautiful place to be. It is beautiful seeing all the snow covered mountains during the winter. If you ever get a chance to travel there I would highly recommend it. The way the land changes so fast is truly a sight to see. The first time I experienced Albany was in the winter of 2015. It was my first time out west during the winter. It was very weird on our way
My Comparison : My Favorite Place In My Life
I have lived in many different places in my life, and every one of them has something unique and enjoyable about it; however, my favorite place where I have lived is Hamden, Connecticut. We only moved there for my dad to study at Yale University in order to become a developmental and behavioral pediatrician instead of a regular pediatrician, but it is still my favorite place to live, though it only beat Las Vegas by a microscopic amount because it snows in Connecticut. Breathtaking and magnificent
Analysis Of The Poem ' I Like Him '
It was my pet away from home." "I love how casually you say that as if it's not the coolest thing in the world." They entered the stable, passing two stalls with horses inside, before stopping at the third. He opened the stall to let buttons in. "I bet you learned
A Personal Essay : My Favorite Place
Everybody has their own favorite place, food, thing, or event that happened. It can be from a memory that made it your favorite or it could be from a significant meaning to you personally. Alexis' favorite place with a significant value to her would be her grandparents' lake house. When she was a little girl she used to sleep the whole way since it is a six hour drive, since she has gotten older she hasn't slept the whole way and while she was awake she noticed; how little things like a song on the
My Favorite Place At Z Hostel
After an amazing month in the Philippines my last stop was Manila. The lovely people at Z-hostel had invited me to stay with them and – as you know – design hostels are my favourite kind of accomodation and the Philippines have some of my favourite places in the world, so I knew this would be good. The Area The hostel is located in Makati, one of the 16 cities that make up Metro Manila. It's the financial centre of the Philippines and apart from the Stock exchange you'll find lot of entertainment
Popular Topics
Traffic Laws Essay
Flight Patterns Sherman Alexie Summary Essay
Biblical Worldview On Romans 1:8 Essay
Beyond Vietnam A Time To Break Silence Essay
The Importance Of Following Directions Essay
Career Aspiration To Apply Scholarship Essay
Life Without Modern Electronic Devices Essay
Why Do You Want To Be A Police Officer Essay
Similarities Between Summer And Winter Essay
Advice To Youth By Mark Twain Analysis Essay
Skip to primary navigation
Skip to main content
Skip to primary sidebar
Student Essays
Essays-Paragraphs-Speeches
My favourite Place Essay | 10 Lines, Short & Long Essay for Students
The favourite place is one where you love to go, enjoy and get relax. The Favourite place can be like school, beach, taj mahal, island, any natural place, one's house, goa, room etc.
I have written the following essay on topic My favourite place. This short & long essay on topic my favourite place is very helpful for children & students.
Read the essay in detail, in points, notes, 10 lines, 100,200 words for children & students
Essay on My Favourite Place | My Favourite Place My Grand Mother's Home Essay For Children & Students
Everyone has a favorite place to go where he feels comfortable and safe. The one place which changes our mood instantly and makes us forget all our concerns. A place that free sour mind from any kind of stress and we love to sit there.
My Favorite Place Essay
My most favorite place is my grandparent's house. It is located in a village. It only has 5 rooms but it is very well constructed.
The walls of the house are painted with white color and from inside, it is very colorful. My grandfather personally took part in building this house and he made this house with so much love.
This house also has backyard where my grandma used to grow fruits and vegetables. I have always been more excited to spend my summer holidays at this place.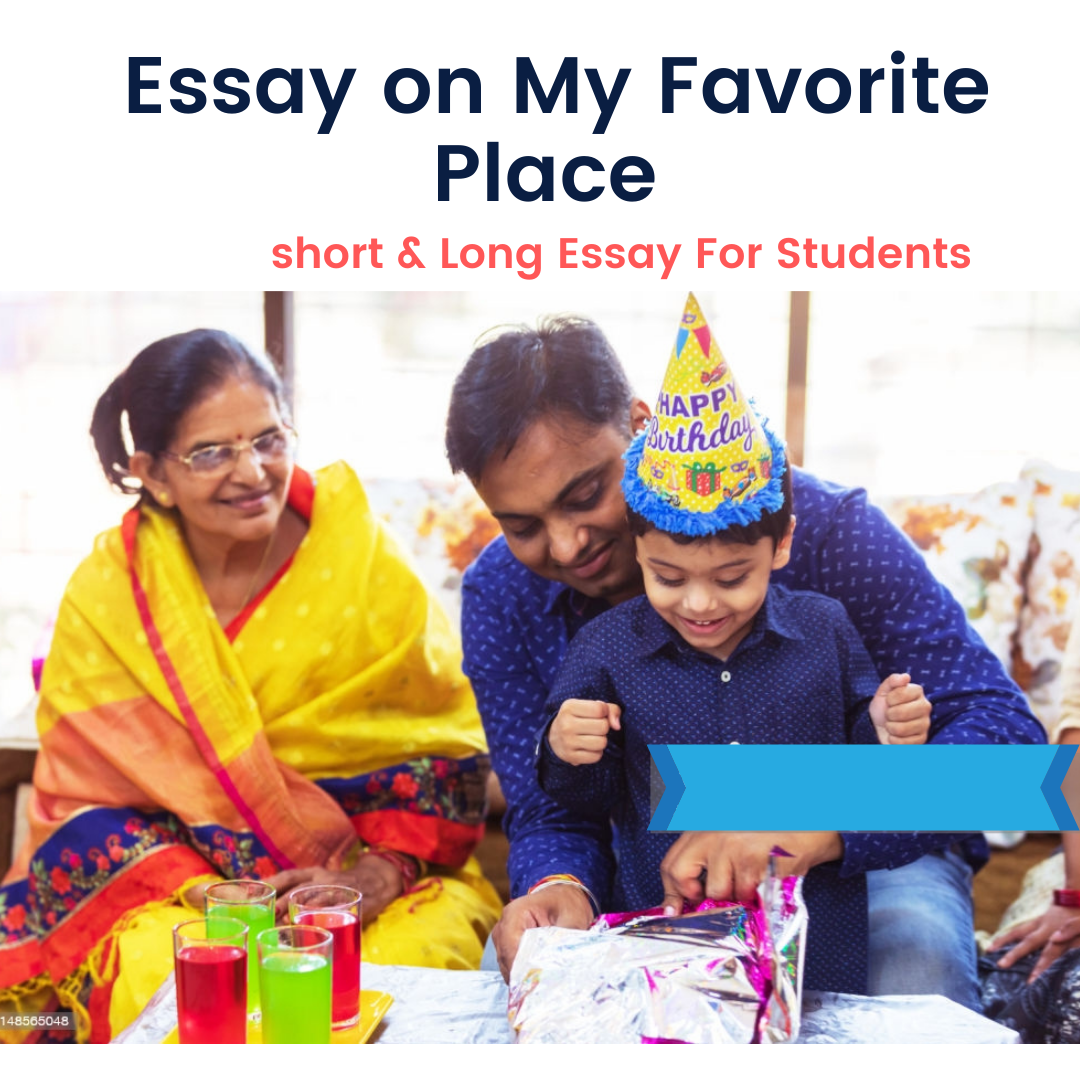 I spend all my summers there and that is the best time of my life. I play on the yard, climb the trees to pick fresh fruits and eat fresh vegetables. I also help my grandma to plant seeds in the garden.
>>>>> Related Post:   Essay on My Village Life For Children & Students
There are countless reasons to explain why this place is so important for me. There is something very special about that house. I feel comfortable and relaxed there. I also forget all my worries there.
Firstly, this house has a very different atmosphere like I feel complete warmth there. It is located in a village so it is free of any noise or air pollution. It is also free of traffic jams.
I get up early in the morning to go for a walk and breathe fresh air. The fresh air makes my body and mind fresh. My grandmother makes breakfast for me enriched in vitamins.
Evenings are most fun there. My grandfather makes tea, we sit together and then we share our life stories. My grandparent's place is a place for family gatherings.
There is a big dinner prepared on weekends and everyone is expected to come. All my relatives get there to spend time together. Our talk sessions are always fun and full of laughter.
In summers, everything is blossoming there and there are fresh flowers everywhere. Nature's beauty at my village is at extreme point and one cannot remove his eyes from the beautiful views.
There is a pond behind the house. I go to the pond to catch fishes and sit with my cousins. On the left side of my grandparent's house, there is a small garden too which is covered with luscious green grass.
There are swings in the garden too. I also play many fun games with my cousins there like water war or fighting water balloons.
At night, I usually sit on the roof looking up at the sky and beautiful stars. I feel so calm to feel the gentle breeze and the moon light shining down on me.
Life in village is very simple and healthy. People are always available and they do care for each other. They care about the cleanliness of the place and keep it clean.
I anxiously wait for my summers holidays so that I can go and spend time with my grandma and grandpa. They are the humblest people I have ever known.
>>>> Related Post:     Essay on Trees are our Best Friend
It is good to have a favorite place where one can make special memories. My grandparent's place is indeed a great place to spend holidays there.
It is my favorite place in the whole world and I cannot wait to go there again to spend my next summer holidays. This house will always remain my favorite place because it has a special place in my heart.
Related Posts: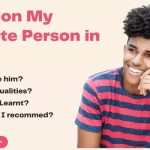 Reader Interactions
May 28, 2021 at 1:35 pm
October 16, 2021 at 2:40 pm
Overwhelming writing
March 19, 2022 at 1:08 pm
September 10, 2022 at 4:12 pm
Wow! This helped me a lot in studies….. Keep going on… And, thank u ❤️
Leave a Reply Cancel reply
Your email address will not be published. Required fields are marked *
Save my name, email, and website in this browser for the next time I comment.
Save your essays here so you can locate them quickly!
Grandparent
my favorite place 2 Pages 504 Words
My favorate place has always been Grandma's house. My grandma's house has and always will have a very special place in my heart. I spent many summers with my grandmother when I was younger through my early teen years. Her house seemed to have something special about it that set it apart from all the rest. It is just the little things that make Grandma's house so special to me. My grandma's house is a place of family gatherings. On holidays it is always full of laughter and cheers. Uncle Jack can be heard from miles around with his deep, signature laugh. Aunt Beth never passes the opportunity to joke about his laughter. Everyone sitting down at the holiday dinners can be seen making jokes about one another or telling the newest joke he heard. My grandma can always be seen sitting in her living room, next to the front door gazing out of her window. This is where she reads her daily newspaper and drinks her hot black coffee with no sugar and no cream, the old fashion way she calls it. She sometimes sits in her living room for hours upon end watching the birds swoop down to the bird feeder placed next to the window. My grandmother recognizes the same birds and has names for most of them. She never misses the opportunity to gaze at the squirrels whenever possible. She always describes them like people with their own different personalities. It is hysterical always listening to her stories about what the bird or the squirrel did that day. In the cool summer days Grandma and whoever happens to be at the house will sit out on the back porch for hours and talk about anything and everything imaginable; she is known as the neighborhood gossip queen. The back porch is a place for everyone to sit and relax in the warm sunny breeze and just get out whatever they need to. My grandmother is a person I can talk to, and whenever I decided to talk to her about somethi ...
Continue reading this essay Continue reading
Page 1 of 2
More Essays:

Free Essays
Citation Generator
My Favourite Place At Home
You May Also Find These Documents Helpful
The home place.
The story ''The Home Place'' by Guy Vanderhaeghe is about a relationship between a father and a son. Throughout the story, the readers see and understand the reason behind Gil and Ronald broken relationship. In this story, the author implies that when a father puts is love for is land before his son, their relation will suffer. Vanderheaghe explains his theme with the help of the characters traits, the setting and conflicts.…
favorite place
I always loved the beach since I was a child. There is nothing like the fulfillment the beach brings with your toes in the sand, and nothing but the horizon in my perception. The sounds of the waves crashing, the smell of the salty atmosphere, and the relaxation you get from God's beautiful creation. Throughout this essay I will get more into depth of why I have chosen the beach to be my favorite place to be. This essay will briefly describe my experiences, exposures, existences, and observations of my visits to the beach.…
My Favorite Place
Campus life is full of new experiences and challenges, and is the time to add a new lifestyle and more responsibilities to your plate. It is a place where you get treated like adults and are here, by choice to further your education and to achieve your goals in life. We as adults have to take on responsibilities, and you choose to do them, it is really up to you. People who enroll in school should be ready for what campus life has to throw at them.…
My Favorite Place to Be
My house is a common house; it was built several years ago. It is located in Mexicali Baja California in a popular avenue called Constitution. It has trees on the sidewalk, a little backyard, and a big yard next to the house. Inside the house there are three bedrooms, one for my parents, another for my big sister, and the last is for my little girls and me. Most of the people who visit my house say that they feel comfortable because the atmosphere inside the house is relaxing. A family home is the best place to be.…
My Dream House
Inside the house will be a big, spacious hall. I will decorate the walls of the hall with paintings like green color and more. I always feeling relax and serene in the house. The day light is essential. In my living room must have some big windows so I will not feel too hot when I am sleeping. A study room is exist certainly. It can be small, in there, I write read books and doing my homework. I hope this room is quiet so I can calm and attentive to do the things. And in my bedroom is painted with my favorite color, light green, it represents feelings if harmony and peace feature for me. I will place in a bookshelf in the room. The bookshelf is occupied by all my favorite books.…
Favorite Place
four leaf flowers,water trickling down the sides of the rocks and running down along the edge of…
We had our daughter's wedding in our front yard. It was a beautiful ceremony; we had what you would call a garden wedding. The weather was great, sunny skies and in the 70's, a great day for a wedding. We had the chairs setup for the guests and the flowers arranged nicely. With everything setup I met my daughter at my front door and walked her down the isle to the alter to give her away. The…
My Own Place
My Own Place Report Optional Item (1000-1500 words) Suggested layout for a report on My Own Place Title page Title This should clearly state that the document is a report on My Own Place and identify the local area being investigated. Subtitle may be added to give greater detail. Authors name The intended audience For the attention of the LCVP coordinator and LCVP examiner Date of completion of the investigation (include year) Table of Contents This is a list of the main elements/sections of the report giving the page numbers on which they appear. All pages must be numbered. Introduction Brief description of the local area and indicates The scope of the investigation (i.e. what aspects of the local area are being investigated). Perhaps a sketch map showing the geographical location of the local area Aims/Objectives What the student set out to investigate and/or hoped to achieve through the activity. Numbered or bulleted list. The student may if he/she wishes, include both group and personal aims. Five objectives to ensure content and conclusions A personal objective ensures the Report is personalised. Research Methods A concise description of the different ways the student or group organised the collection of relevant information about the local area. Short numbered or bulleted sentences are sufficient. Three Research methods Ensure one personalised Research method Conclusions must link to aims My Own Place Report continued Out-of School activityThe student should record the date ( include year) of the activity, describe briefly what took place and indicate how the information gained was subsequently used. This must be a Group activity. Body of the ReportMain findings of investigation Perhaps some headings and elaborate. Key…
My Favorite Place on Earth
My favorite place in the world is the Bahama Islands. There are many things that I liked about my visit there. My favorite thing was the incredible beaches. Also, the people there were really nice and friendly. In addition, I find the history to be very interesting.…
If you have managed to obtain a drivers license than you know your main focus should be on the road. Yet some of us continue to be occupied with other things while driving behind the wheel. It's a serious situation and it needs to stop. Whether it's hurting someone, hurting yourself or hurting your pockets, it can be avoided. There is no reason we should be texting, eating, taking pictures while driving. It's a fact that multitasking doesn't allow you to do the best at both things.…
I've lived in a few different houses during my lifetime, but none compared with my grandma's house in Guadalajara, Mexico. I remember it as if it was yesterday. When I was thirteen I lived with my grandma for four weeks on her ranch, and can say that it felt like home. I have always enjoyed traveling to Mexico and the best part about my trip was my grandma's house, it's been my favorite place to live.…
Imagine a room, a room where homework essentially did not exist. A room where friends, fun, and hobbies are the only words in the dictionary. The most important place in my house is the basement. My basement is a vacation island. Though there are two rooms in my basement, the main room and the furnace room, the main room is my island getaway. It has a 55 inch, flatscreen, Sony television, a blue pingpong table, a shinny hockey rink, a Bose speaker system, two large blue bean bags embroidered with mine and my brother's names, and a brown, leather sectional, my favorite place to crash after school.…
My Childhood Home
The house we are living in is situated in the suburb of HCM city, within thirty minutes' drive off the central city. We have lived there for more than twenty years. This is a fairly large house surrounded with a luxuriant garden.…
Favorite Place on Earth
My favorite place on Earth is the deserts of Arizona. When you go to Arizona, most people expect a hot desert and sand. Arizona is home to the Grand Canyon and many interesting deserts with unique plants, animals, and scenery. These are the reasons why Arizona is my favorite place on Earth. The desert is full of scorpions, snakes and cacti , which since I was a little kid and lived out there, have always fascinated me. When you visit the Grand Canyon, no matter how tall you are, you feel insignificant compared to the monstrous canyon. There is a tourist location where they made a catwalk out of glass which allows you to walk out fifteen feet above the canyon and look around. This gives you an amazing view of the size of the canyon. When walking down the path into the mile deep canyon, you can feel the heat reflecting off every rock and boulder you pass. When you reach the bottom, you will find the icy Colorado River. The desert may be a barren, empty landscape but when you actually take a closer look, you can see the wildlife, mountains, and cacti. Another desirable feature about the deserts of the Arizona is the weather. It is nice and warm all year. On the contrary, when you go up higher in the mountains, there is a lot of snow. This makes it a great place to go skiing as well. Something else you can do up in the mountains is downhill biking, which requires special downhill bikes to participate in. Arizona has many unique things about it and that is why it is my favorite place on…
My favorite place
Among the places where I have traveled, I especially like Fort Lauderdale very much. It fills me with beautiful memories. It reminds me of the days when I lived in Vietnam where I was born, especially the coconut trees, the hot and humid weather are like Vietnam. Fort Lauderdale has almost all the tropical fruits like jack fruit, durian, and longan. All these fruits are not grown in California.…
Related Topics
2006 singles
Television program

RESEARCH PAPERS AND ESSAYS
ESSAY TOPICS
PRESIDENTS OF THE UNITED STATES
Joseph Robinette Biden
Donald Trump
Barack Obama
States Ranked by Size & Population
States Ranked by Date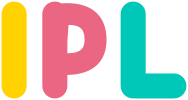 My Favorite Place To Visit Essay
Personal narrative: my family trip to florida.
Florida This year my family went to Florida. It was our first family trip, and my only trip that I actually got to go on a plane! My grandpa was over at our house and he was giving my mom some flowers to put out on our patio, and I was in my room. When my mom and grandpa started a conversation about Florida.
Personal Narrative: Going To California
California is the place to go for spending time with your family and doing fun activities together. Going to California was by far my favorite vacation, I got to see the Hollywood sign, go to Disney Land, and get in the Pacific Ocean. Every type of person could go on a vacation to California and have a great time just like my family and I did. Spending the whole day in airports and airplanes was definitely worth it to go to
Compare And Contrast Florida And Alabama Essay
Other than Florida which sometimes you Have to risk your life! Alabama and Florida are both great states, in an even better country. Although I have said some Slightly strong things about Florida, I feel as if they still have a ton of things to offer for many people. Alabama and Florida have a ton of differences, from football and its crazy stats, to the weather of both And how they differ, and how you can easily get hurt just from fishing!
Personal Narrative: I Grow Up Here
Florida, the sunshine state, the polar opposite of Washington. I did not care for Florida itself, I cared more for the people in the small town of Jay. I was twelve years old when I moved to Jay and even though I only lived there for a short time, I had the time of my life. I had joined the marching band and made some great friends. The band was a family and I am so thankful I got the opportunity to be a part of that.
Argumentative Essay: Where To Go Back To Colorado
If I were to pick any where to go vacation I would pick to go back to Colorado. I would fly again because it 's faster and it 's a cool view. I would wanna go there because it 's really fun to snowboard there. It is also really pretty in the mountains. But it is also really close to downtown Denver I love the city 's and the mountains it 's a perfect fit.
Personal Narrative: My Dad In Baton Rouge
If I had the choice to go anywhere in this world, it would be to have one more night with my dad in Baton Rouge, Louisiana. Baton Rouge is my birthplace and me and my dad shared a bond with that city. It is where he wanted me to be raised, go to college, and raise my family. He dressed me up in the gold and purple ever since I was a toddler. Imprinted the plays of the tigers and their route running so I could watch the games with him and fully understand.
Persuasive Essay On Jacksonville Beach
Jacksonville Beach is a beautiful town that is perfect for visitors who want to visit the Atlantic Coast. The miles of beaches are welcoming and perfect for every beach activity you can think of. Whether you are looking for some fun water activities like surfing and snorkeling, love watching dolphins as they frolic in the water, or want to engage in a spirited game of sand volleyball, you will have the opportunity to do it here. Take a look at everything the beaches in Jacksonville Beach have to offer. Location Jacksonville Beach is located in Florida's
Personal Narrative: My Trip To Alabama
Alabama Trip My mom and and dad told me in December that we were going to Gulf Shores, Alabama to visit my grandparents. Gulf Shores is the southernmost town in Alabama, located on the north coast of the Gulf of Mexico. I have been there twice when I was little. I remember that I collected seashells and went swimming with Boppa in the pool.
My Favorite Vacation Essay
I am going to be taking you to my favorite vacation spot which happens to be 4,403 miles away from where we live. The only way to get to there is by plane, which is the worst part about going to this destination. The plane ride is around 10 hours from Detroit Metropolitan Airport. This state is made up of eight different islands which are surrounded by the North Pacific Ocean. The place I will be talking about is Hawaii.
Personal Narrative: My Trip To Florida Keys
I feel like during this time my love for the beautiful State of Florida and all that it had to offer was slowly diminishing. After five years of not being able to experience The Keys and all that it had to offer it was finally a break in my sports schedule and It was time to head down south. I was eager to go back because I hadn't been in so long but also a little nervous because I wondered if I was going
Personal Essay: Diversity In California
When I attended school here I made new friends that came from other part of Asia and Europe, I were able to learned about their cultures and why they are here in America. What do you like about California beside the diversity of the state? California is located near the ocean and is famous for the Golden Gate Bridge, Hollywood and its beaches. I had been to San Francisco before, seeing the Golden Gate Bridge was the amazing part of the trip.
Personal Narrative Essay: The Value Of Living In Texas
Often I hear the phrases "this state sucks or I can 't wait to move" but many don 't know exactly where they want to go. As for me when asked if I could live anywhere, Texas came across my mind instantly . My first time visiting Texas, I hope some day I could possibly live there. Seeing all my family is what I found most enjoyable about being there.
Personal Narrative: My Life In Hawaii Vs. Georgia
For me, the South was so different from the laid-back pace of Honolulu but, in some ways, they had a lot in common. Savannah, GA has beaches and islands scattered near it 's coastline. Hawaii and Georgia each are obsessed with their regional fruits. Both places are filled with military servicemen and their families. Needless to say, I don 't feel like I truly have a "hometown" but, instead, I can make any town my home.
Personal Narrative: Growing Up In Miami Fl
Throughout my childhood growing up in Miami Fl, was an amazing experience, it's unique variety of cultures spread through one city is absolutely mind blowing. Although there was one thing one my mind at all times. One thing I never experienced was living out west and getting away from the Miami life. Its kind of hard to believe someone would prefer living out west, in the middle of nowhere than along a beach shoreline. As a matter of fact, living out west had become one of my priorities when I was making my college decision.
Personal Narrative: Moving Out Of Florida
I developed strong friendships. I loved several things about Florida: the weather, the people, the culture and the diversity. Everything that I cherished for so long was about to vanish.
More about My Favorite Place To Visit Essay
Related topics.
My Favorite Place Essay Examples
Contact/FAQ
Terms of Service
Privacy Policy
Academic Honor Code
Kibin Reviews & Testimonials
Meet the Editors
Proofreading Jobs
Essay Writing Blog
Home — Essay Samples — Life — Lifestyle & Interests — My Favorite Place

Essays on My Favorite Place
My uncle's house - my favorite place, my favorite place is bradford beach, my favorite place in grandparents forest, my dream vacation to fiji, a sense of place – medellin, colombia, report on my hometown – jalandhar, punjab, about the beach: my happiest place, feeling stressed about your essay.
Get professional help in 5 minutes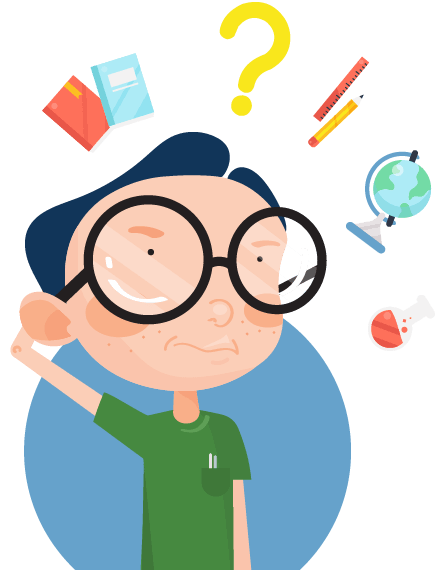 Top 10 Similar Topics
Healthy Lifestyle
Being a Good Person
We use cookies to personalyze your web-site experience. By continuing we'll assume you board with our cookie policy .
We can help you get a better grade and deliver your task on time!
Instructions Followed To The Letter
Deadlines Met At Every Stage
Unique And Plagiarism Free