200 Best Narrative Essay Topics and Ideas
Imagine being put in a time capsule with an artificial intelligence chauffeur who asks you, 'Which one of your memories would you like to access?'.
This scenario is rather accurate for a narrative essay. Your storyline, voice, and writing style distinguish this type of writing from others. The best option to satisfy your professor's demands and the criteria outlined in the grading scale is to acquire prompt academic assistance from the EssayPro's term paper writing service . Continue reading to find out how to write a narrative essay like a true professional and have a look at our narrative essay examples below!
Narrative Essay Definition and Types of Essay
Before we continue, let's briefly discuss what is a narrative paper. A narrative essay definition is a form of academic assignment that uses a tale about the author's personal experience to make a point. It's not enough to merely tell an amusing tale. Narrative essays rely on settings, character growth, dialogue, conflicts & resolutions, and turning points.
The other purpose of such writing is to stress reasons for sharing the episode and the significance of the experience provided. The narrative essay structure is less rigidly organized than the persuasive essay.
Speaking of which, a narrative essay format follows a typical layout. Everything in these papers needs to maintain a predetermined chronology and have a distinct beginning, middle, and end.
How to Choose Narrative Essay Topics?
In order to hone your writing skills, first you need to learn how to start a narrative essay. It begins with selecting a decent topic for your piece. Here are some tips for making a right choice with your narrative essay topics.
1. Keep in mind that narratives tell stories
The theme you choose should make it possible for the audience to connect to your personal experience, skills, and the valuable life lessons.
2. Pick useful ideas to discuss
If you have a passion for something, select issues that you have struggled with. This is a unique chance to avoid writing about things that make you yawn.
3. Be ready – don't miss the planning stage
Your paper has to prove a particular point, so be sure to check how much information you need to collect on different topics.
4. Keep experimenting throughout
Experiment by, for instance, mixing various episodes from your life with different topics. Think of the subject that will guarantee the best emotional experience for your readers.
5. Recall the essay's structure
An academic paper always requires a golden formula in terms of its structure. For the list of ideas you may choose from, consider whether it is possible to develop relevant, logical sections according to the intro-body-conclusion organization. As the body section of your paper will require at least three paragraphs, decide whether or not you will be able to come up with at least three claims (topic sentences) to support your thesis statement.
Our college admission essay writing service has compiled a whole list of narrative essay topics with descriptions to help you. Scroll down to find some excellent narrative essay topics for college students. ‍
Experience Is a Teacher
Write down any experiences that come to mind using a pen and paper. Your encounter could start negatively but be pleasant, or vice versa. The fascinating aspect of a bad event is how you handled it and, ideally, prevailed. Give your reader a sense of place so they may experience this moment of transformation with you and feel a part of your tale. Consider the following literacy narrative essay examples:
Fear is a genuine and understandable feeling. Explain the time when you managed to overcome your biggest worry.
Heroism requires bravery—or, in certain circumstances, foolishness. Tell about a time when you showed courage.
Everybody makes errors because nobody is flawless. Discuss a mistake and the lessons you've learned from it.
Getting outside of your comfort zone is usually a good idea when life becomes too monotonous. Tell stories about a moment when you tried something new.
Students learn responsibility through their first jobs and enjoy adult life. Write about your very first job.
Order an Essay Now & Get These Features For Free :
Narrative essay topic ideas.
Personal Narrative Essay Topics
A personal narrative essay is about your personal experience. It needs to have an emotional effect on the reader. In order to do so, the picture you are creating (with words) has to be vivid and appeal to the reader's emotions. Using a lot of details is a great way to achieve this goal. Some personal narrative topics include:
A teacher you will never forget
An experience that put you in danger
A funny story that happened to you
A story from your childhood
Your first trip abroad
An episode from your school life
A story of losing a friend
A story of learning a new skill (like playing a musical instrument or surfing)
An embarrassing story that happened to you
A story of you participating in an extracurricular activity, such as playing football or doing gymnastics
An experience attending a concert or sporting event
A story of you helping people in need
A time when you discovered a secret
Talk about a family member who you are bonded to the most
Talk about a class you have taken that was inspirational
A moment when you felt alone and scared
A story when you got lost
The time when you saved someone
The first time you cooked a meal by yourself
40 Best Narrative Essay Topics
Narrative essays aim for the reader to see exactly what the writer has been through. Since you cannot show your readers a picture, you need to create one with words. Make sure you pick something that you remember well—as providing all of the details for the reader is essential. 
Your favorite vacation with your family
A trip you will never forget
A time you made friends in an unusual circumstance
Your first day at a new school
Talk about something that scared you a lot
Your most enjoyable Christmas
The best birthday party you've ever had
A life lesson you have learned
A time someone you did not expect helped you
Talk about the best day of your life
A tragic event in your life
The story of how you got your first pet
Your best friend and how you met 
A story of how you lost something
Talk about helping someone in need
A story of how you dealt with a natural disaster
A time you were called to the dean's office
A story of you going to a summer camp
Your first time riding a bicycle 
A moment when you felt depressed
A time when you had a serious argument with someone
A story of someone treating you unfairly
Your first time skiing
Helping a stranger 
A time when you faced racial prejudice
A time you misjudged someone and felt ashamed 
The most memorable day at the beach
The best present you have ever received
A story of you getting injured
Your first time driving
Ending a relationship
Starting a relationship
Your first plane trip and the experience of flying
Meeting a stranger
A story from a trip
A time you were punished
A time when you discovered the truth about someone
Learning a life lesson
Getting in a car accident
Your favorite time hiking 
Cultural Narrative Essay Topics
Cultural narrative essays allow you to show an aspect of culture to the reader yet make it informative and entertaining. Culture is a very vast and complicated system, therefore avoid touching upon several aspects at one time in the same story. Cultural narratives are great discussion starters as people get to ask questions about culture and explain what kind of prejudice they might have towards a culture or certain aspects of that culture. Here are some examples of cultural narrative essays:
Unique family traditions
A tradition that surprised you
Your favorite holiday and how you celebrate it in your culture
Why knowing your culture is important
A time when you felt embarrassed because you did not know a certain aspect of a group of people's culture
How culture changes upon circumstances
The influence of media on culture
Food traditions in your family
How culture defines a person
Your cultural identity
Do You Need Professional Help with Your Hometask?
Narrative Argument Essay Topics
A narrative argument essay examines something that has intrigued you or has had a big impact on your life—through the form of a story. It also needs to include a point that has come from your narrative that is persuasive or argumentative. Your story acts as your argument and an example with which you persuade the reader. 
A time you had a disagreement with a friend
A story of you having a conflict
A time you had to deal with bullying
Someone committing suicide
The day you graduated from high school
A time someone got caught cheating
A time in which your doctor perceived to be, or was, negligent
A car accident you were in
A time when you were humiliated
An act of charity you undertook
A problem you helped a friend with
A time someone got beat up at the school 
Interesting Narrative Essay Topics
Looking for a topic with a twist? Look no further. Here are some unusual and great topics for your narrative essay
A tough decision you had to make
A person that changed your life forever
A time when you flooded your neighbor's apartment
A day that you wish to relive
A time when you failed a class
The scariest moment of your life
A time you got very sick
The time you saved someone's life
The time you ventured into a haunted house
The time you won a prize
Your first job
The time you got a flat tire
The things you do in your alone time
The first time you were in the emergency room
Your first encounter with the police
Childhood Memories
Take a trip down memory lane to your sincere and younger years and find a crazy story to share. If you have a setting, an idea, but no story, you can always make one up. Make it convincing, and people will think that your life is fascinating! Write about a childhood experience that showed the importance of teamwork.
Remember when parties didn't need alcohol to be fun? Recall the craziest party from your childhood.
Write about your first experience of physical or emotional pain. How did you overcome it?
Kids often have role models who are like superheroes in their eyes (from Hollywood actors to rock band players). Who was your role model and why?
Write about a dream you remember from your childhood.
Growing Up in High School
Everyone is nostalgic for their school years in one way or another. It is a time of knowledge, development, and growth—or skipping classes and looking for trouble. Find something exciting from your high school experience and turn it into a narrative essay.
The school was mostly dull, but some classes didn't feel that way. Focus on a school subject that you cared about.
Depict an experience of humiliation, whether it was yours or someone else's. How did people react and what did you learn?
Hobbies (football, guitar, gaming, traveling) are what you looked forward to when you completed your homework. What was your after-school hobby?
Describe your best friend from high school and how you've both changed since growing up.
Write about your greatest school achievement.
Relationships start with family. As a person grows, their relationship with their family extends to their friendships, romantic interests, business relationships, and far beyond. Explore the vices and virtues of the people you've met.
People change; some stay together, and some fall apart. Write about an old friend you've lost touch with and why it happened.
A few words can change a person's perception of things. Write about a conversation you've had that changed your life.
Discuss a productive business relationship where you've achieved something great while working with your partner.
Dads can be the voice of reason and moral discipline. Talk about the way your father has influenced you.
As people grow and move around, they change their circles of friends. Have you had this experience? Talk about what it feels like to meet an entirely new group of people while sharing experiences, making friends, and building relationships.
Moral & Ethical Dilemmas
Laws keep the world in order. Or do they? Students from all over the world discuss plenty of challenging moral questions. The time comes when a person has to choose – do the legal thing or do the right thing—according to their set of ethical standards. These points make morality an infinite pool of inspiration for writing.
Talk about the time you've done something illegal, but you feel that it was the right thing to do.
Talk about your observation of a cowardly act. Explain why you think it was cowardly and share what you would have done instead.
Teachers, parents, police, and government – examine the morals they preach and whether or not they can be wrong sometimes. Provide details for your act of rebellion against 'the man in charge.'
Talk about a time you had to do something that undermined your morality.
From a moral perspective, how do you think your government should deal with homeless people?
Hobbies & Interests
Hobbies are the things that people enjoy doing most of all. Hobbies can end up sparking lifetime interests or involvement in one's community. Most people end up being happier when their hobbies can be incorporated into their jobs. Additionally, people attract each other based on the things they do and the places they go. Ask yourself "What do I enjoy doing?" Or "Why do I like this particular type of music?"
Discuss the time you've abandoned your responsibilities to do something in favor of your hobby.
Write about your talent and how you have developed it.
Would you turn your hobby into a class taught in schools?
Tell us how your hobby or obsession managed to get you a job.
Hobbies are often looked over by parents. They want their kids to do well in school. How do you think parents should act towards kids who care more about their hobbies than getting good grades?
Moments of Inspiration
Ever had that moment that inspired you to do great things? As students, we often get inspired by the most straightforward observations. Whatever your source of inspiration – whether it is a field trip, a beautiful view, a film with a moving story, or a classic book like 'Catcher in the Rye' – you can always turn it into a fascinating piece of writing.
Have you ever seen a movie that inspired you to go out and do great things?
Have you ever been inspired by a book character to behave a certain way? How do you empathize with this character?
The most successful people have failed millions of times to reach success. Tell us about a successful person that inspires you to keep trying.
Write about a time when something seemingly insignificant greatly inspired you (examples: a close person, a heroic deed, an event, etc.)
Have you ever felt like you could do better? Remember the time you saw someone do something, and it inspired you to do it better than them.
College Student Life
Going to college means getting catapulted into a new world enriched with new impressions – new circles of people, a new system of education, student living conditions, and much more. All of the craziest stories happen in college; whether you're there to party or use textbooks for pillows, there's plenty of narrative essay topics for college, and about college, that you can write about.
Tell us about the time it felt very unlikely that you would pass an exam, but you passed anyway—and how you prepared for it.
College professors are open to discussions and reinterpretations. Describe the time you felt like your professor was wrong.
Describe a lecture that has inspired you to get out there and do great things.
After a harsh transition from high school, there is always a moment when a student snaps and suddenly realizes that they're in college. Tell us about the moment that kick-started your college life.
College can refer to partying, studying, or fulfilling your dream – which one do you feel most fits your interpretation of it?
'Imagine If' Scenarios
Narrative essays usually require students to write about their lives. What are the exceptions? Frequently, narratives get dramatized in favor of telling a great story, over blatantly stating facts. 'Imagine If…" scenarios can be massively dramatized versions of reality, making them one of the most popular sub-genres in essay writing. Enter the realm of free-flowing imagination and see where it takes you:
If you had your reality show, what would it be like?
If you could travel back in time, where would you go and why? Would you change the past?
If you had a superpower, which one would you choose and why? Would you use it for personal gain or to help people?
What if you were a movie director with an unlimited budget? Tell us about the movie you'd make!
If you were a best-selling musician and you had just come off of your most successful album ever, what would you do next?
Places You Have Been
You should not necessarily discuss only places from your memories; it is also possible to describe locations that you would like to visit and provide reasons for doing so. Some ideas may include:
Tales from history: the impression of a visit to the National Museum of U.S. History
The first time in your life you took a trip abroad. Describe your thoughts about that flight
The very first time you traveled to Paris—as compared to your last visit to the 'City of Love'
Tasting your favorite dish in a cozy restaurant by the sea
Going to see one of your favorite rock bands in one of the best venues
Most Preferred Activities
This one is similar to your "hobbies", yet slightly different. It is better to focus on what you do well and share some useful recommendations instead of fake memories. Describing something you have a passion for always adds a dynamic perspective.
If you were a scriptwriter for "Game of Thrones," what would you change about the plot of season three?
If there is a book that changed your opinion on a specific topic, would you recommend it to others, and why?
Do you see any resemblance between your favorite Marvel and DC heroes?
If you were the head of a mobile app development company, which sort of game would you release first?
Is there a music composition that always cheers you up in any situation?
Author's Strong Sides or Expertise
If you believe you are an expert in a particular field, offer the reader some tips and tricks on how to succeed in the same area. Recall personal experiences and factors that have helped you. It may look like recommendations, but do not forget you are writing a narrative essay – involve more creativity and descriptions.
The reasons people can cry on my shoulder and get cheered up immediately
Several reasons that make me the top specialists when it comes to social media marketing
The art of telling lies: how my creativity once saved the day
Features that make me the best football player on my team
A paper for those who seek advice in cooking Japanese dishes
Good Narrative Essay Topics Without a Category
All of the previous narrative essay topics are tied to a particular genre or theme. Still, there are plenty of good narrative essay topics you can pick from that are quite random, yet fun to write about. Check out some additional topics for narrative essay assignments that we have thought up:
The first car you ever bought
Something that really 'grinds your gears'
The worst day ever
Your guide to dancing at parties
The moment you realized that Google saves all of your data
Your guide to relieving stress
Your guide to reading books, listening to music, and watching movies
Things to do while waiting in line
If you had a billion dollars for one day
A dream that came true—by accident or through hard work
Fun Narrative Essay Topics for High School Students
This section is a pleasant bonus for our young readers! A good sense of humor is an excellent ace up your sleeve in writing. You may be able to turn a serious situation into something fun and relaxing by involving a relevant joke or anecdote. The rest of your essay will then feel more alive and exciting. These ideas will help you get inspired:
A bad experience with girls or boys
The time you almost died doing something stupid
The time when your fun and naive high school persona got trapped in a harsh real-world situation
The most significant experience in your digital life
The moment when math saved your life
If you starred in 'My Sweet Sixteen'
If you starred in 'Sixteen and Pregnant'
The most random way you've made a friend
The moment you realized that partying is destructive and decided to stop
Your first experience with alcohol, cigarettes, or drugs. What would you tell a person who has never tried either?
Narrative Paper Topics about Personality
Each of us has their own personality. It is possible to express yourself in any light by choosing to write a narrative paper about your strengths, weaknesses, characteristics, mood, etc. We have analyzed some of the best topics for you.
How patient can you be when you have to wait for something that matters to you?
How much self-control do you have?
Have you been a leader at least once in your life?
How would your life be different if you had lost your parents early in life?
Do you have a competitive spirit when it comes to playing various sports?
Do you take more risks when your best friends are around you?
List and discuss your personal superstitions
Talk about all of the pranks, jokes, anecdotes, and hoaxes you have fallen for
Discuss assumptions that people usually make about you
How much of a daredevil are you?
Gender & Sexuality
Any topic related to gender is a sensitive one. Essay writers should be careful not to tread on corn. A paper about sex and gender should be objective and written in a neutral tone. Here we are with some issues that you may find interesting to discuss:
Are there any boys in your company that regard women as "prey"?
Is there too much pressure on women to have ideal bodies?
The difference between male and female roles based on your family and parents
Effective preventive measures to deal with online adult content
The best way to learn about sex in school
The basic principles and purposes of the feminist movement
Is it acceptable to have gender and sexual education at school?
Why so many parents possess different hopes for their sons than they do for their daughters
The way sexuality is presented in the "Game of Thrones" book series
Did you have any negative experiences with gender bias in school?
After finding a topic that suits your mood, do some brainstorming. Write all of the possible scenarios on a piece of paper and organize them into a unique narrative essay outline. Follow the instructors of your professor. Most of your questions have probably been answered there. Our essay service has compiled some writing tips to help you manage your essay without any hassle.
Narrative Essay Examples
You may also be interested in the article about the case study format . We recommend reading it to broaden your horizons.
Give Us Your Task
We provide coursework writing help as well as editing and proofreading. Every paper we deal with is written and triple-checked by a team of experts—which means that you are guaranteed to get top-quality work from our ' do my homework ' service. Order now!
Related Articles
Have a language expert improve your writing
Run a free plagiarism check in 10 minutes, generate accurate citations for free.
Knowledge Base
How to write a narrative essay | Example & tips
How to Write a Narrative Essay | Example & Tips
Published on July 24, 2020 by Jack Caulfield . Revised on December 6, 2021.
A narrative essay tells a story. In most cases, this is a story about a personal experience you had. This type of essay , along with the descriptive essay , allows you to get personal and creative, unlike most academic writing .
Table of contents
What is a narrative essay for, choosing a topic, interactive example of a narrative essay, frequently asked questions about narrative essays.
When assigned a narrative essay, you might find yourself wondering: Why does my teacher want to hear this story? Topics for narrative essays can range from the important to the trivial. Usually the point is not so much the story itself, but the way you tell it.
A narrative essay is a way of testing your ability to tell a story in a clear and interesting way. You're expected to think about where your story begins and ends, and how to convey it with eye-catching language and a satisfying pace.
These skills are quite different from those needed for formal academic writing. For instance, in a narrative essay the use of the first person ("I") is encouraged, as is the use of figurative language, dialogue, and suspense.
Narrative essay assignments vary widely in the amount of direction you're given about your topic. You may be assigned quite a specific topic or choice of topics to work with.
Write a story about your first day of school.
Write a story about your favorite holiday destination.
You may also be given prompts that leave you a much wider choice of topic.
Write about an experience where you learned something about yourself.
Write about an achievement you are proud of. What did you accomplish, and how?
In these cases, you might have to think harder to decide what story you want to tell. The best kind of story for a narrative essay is one you can use to talk about a particular theme or lesson, or that takes a surprising turn somewhere along the way.
For example, a trip where everything went according to plan makes for a less interesting story than one where something unexpected happened that you then had to respond to. Choose an experience that might surprise the reader or teach them something.
Narrative essays in college applications
When applying for college , you might be asked to write a narrative essay that expresses something about your personal qualities.
For example, this application prompt from Common App requires you to respond with a narrative essay.
In this context, choose a story that is not only interesting but also expresses the qualities the prompt is looking for—here, resilience and the ability to learn from failure—and frame the story in a way that emphasizes these qualities.
What can proofreading do for your paper?
Scribbr editors not only correct grammar and spelling mistakes, but also strengthen your writing by making sure your paper is free of vague language, redundant words, and awkward phrasing.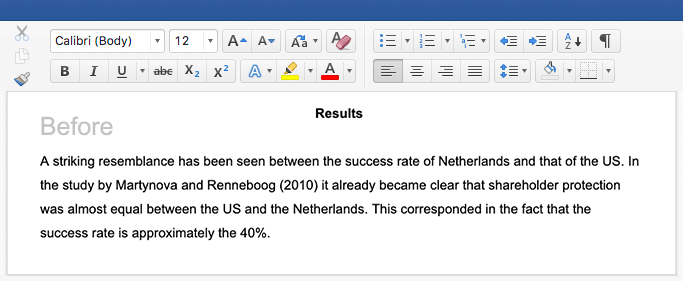 See editing example
An example of a short narrative essay, responding to the prompt "Write about an experience where you learned something about yourself," is shown below.
Hover over different parts of the text to see how the structure works.
Since elementary school, I have always favored subjects like science and math over the humanities. My instinct was always to think of these subjects as more solid and serious than classes like English. If there was no right answer, I thought, why bother? But recently I had an experience that taught me my academic interests are more flexible than I had thought: I took my first philosophy class.
Before I entered the classroom, I was skeptical. I waited outside with the other students and wondered what exactly philosophy would involve—I really had no idea. I imagined something pretty abstract: long, stilted conversations pondering the meaning of life. But what I got was something quite different.
A young man in jeans, Mr. Jones—"but you can call me Rob"—was far from the white-haired, buttoned-up old man I had half-expected. And rather than pulling us into pedantic arguments about obscure philosophical points, Rob engaged us on our level. To talk free will, we looked at our own choices. To talk ethics, we looked at dilemmas we had faced ourselves. By the end of class, I'd discovered that questions with no right answer can turn out to be the most interesting ones.
The experience has taught me to look at things a little more "philosophically"—and not just because it was a philosophy class! I learned that if I let go of my preconceptions, I can actually get a lot out of subjects I was previously dismissive of. The class taught me—in more ways than one—to look at things with an open mind.
If you're not given much guidance on what your narrative essay should be about, consider the context and scope of the assignment. What kind of story is relevant, interesting, and possible to tell within the word count?
The best kind of story for a narrative essay is one you can use to reflect on a particular theme or lesson, or that takes a surprising turn somewhere along the way.
Don't worry too much if your topic seems unoriginal. The point of a narrative essay is how you tell the story and the point you make with it, not the subject of the story itself.
Narrative essays are usually assigned as writing exercises at high school or in university composition classes. They may also form part of a university application.
When you are prompted to tell a story about your own life or experiences, a narrative essay is usually the right response.
The key difference is that a narrative essay is designed to tell a complete story, while a descriptive essay is meant to convey an intense description of a particular place, object, or concept.
Narrative and descriptive essays both allow you to write more personally and creatively than other kinds of essays , and similar writing skills can apply to both.
Cite this Scribbr article
If you want to cite this source, you can copy and paste the citation or click the "Cite this Scribbr article" button to automatically add the citation to our free Citation Generator.
Caulfield, J. (2021, December 06). How to Write a Narrative Essay | Example & Tips. Scribbr. Retrieved March 11, 2023, from https://www.scribbr.com/academic-essay/narrative-essay/
Is this article helpful?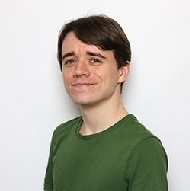 Jack Caulfield
Other students also liked, how to write an expository essay, how to write a descriptive essay | example & tips, how to write your personal statement | strategies & examples, what is your plagiarism score.
Purdue Online Writing Lab College of Liberal Arts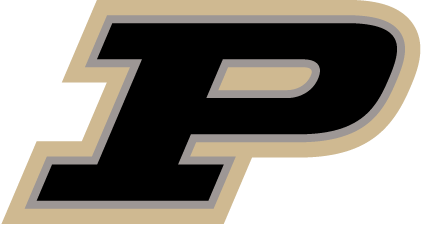 Narrative Essays

Welcome to the Purdue OWL
This page is brought to you by the OWL at Purdue University. When printing this page, you must include the entire legal notice.
Copyright ©1995-2018 by The Writing Lab & The OWL at Purdue and Purdue University. All rights reserved. This material may not be published, reproduced, broadcast, rewritten, or redistributed without permission. Use of this site constitutes acceptance of our terms and conditions of fair use.
The Modes of Discourse—Exposition, Description, Narration, Argumentation (EDNA)—are common paper assignments you may encounter in your writing classes. Although these genres have been criticized by some composition scholars, the Purdue OWL recognizes the widespread use of these approaches and students' need to understand and produce them.
What is a narrative essay?
When writing a narrative essay, one might think of it as telling a story. These essays are often anecdotal, experiential, and personal—allowing students to express themselves in a creative and, quite often, moving ways.
Here are some guidelines for writing a narrative essay.
If written as a story, the essay should include all the parts of a story.
This means that you must include an introduction, plot, characters, setting, climax, and conclusion.
When would a narrative essay not be written as a story?
A good example of this is when an instructor asks a student to write a book report. Obviously, this would not necessarily follow the pattern of a story and would focus on providing an informative narrative for the reader.
The essay should have a purpose.
Make a point! Think of this as the thesis of your story. If there is no point to what you are narrating, why narrate it at all?
The essay should be written from a clear point of view.
It is quite common for narrative essays to be written from the standpoint of the author; however, this is not the sole perspective to be considered. Creativity in narrative essays oftentimes manifests itself in the form of authorial perspective.
Use clear and concise language throughout the essay.
Much like the descriptive essay, narrative essays are effective when the language is carefully, particularly, and artfully chosen. Use specific language to evoke specific emotions and senses in the reader.
The use of the first person pronoun 'I' is welcomed.
Do not abuse this guideline! Though it is welcomed it is not necessary—nor should it be overused for lack of clearer diction.
Have a clear introduction that sets the tone for the remainder of the essay. Do not leave the reader guessing about the purpose of your narrative. Remember, you are in control of the essay, so guide it where you desire (just make sure your audience can follow your lead).
BibGuru Blog
Be more productive in school
How to write a narrative essay [Updated 2023]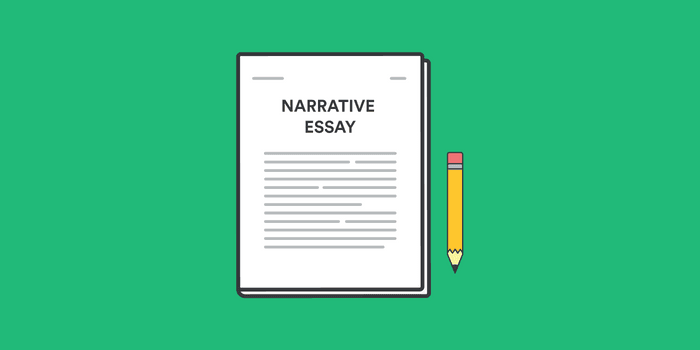 A narrative essay is an opportunity to flex your creative muscles and craft a compelling story. In this blog post, we define what a narrative essay is and provide strategies and examples for writing one.
What is a narrative essay?
Similarly to a descriptive essay or a reflective essay, a narrative essay asks you to tell a story, rather than make an argument and present evidence. Most narrative essays describe a real, personal experience from your own life (for example, the story of your first big success).
Alternately, your narrative essay might focus on an imagined experience (for example, how your life would be if you had been born into different circumstances). While you don't need to present a thesis statement or scholarly evidence, a narrative essay still needs to be well-structured and clearly organized so that the reader can follow your story.
When you might be asked to write a narrative essay
Although less popular than argumentative essays or expository essays, narrative essays are relatively common in high school and college writing classes.
The same techniques that you would use to write a college essay as part of a college or scholarship application are applicable to narrative essays, as well. In fact, the Common App that many students use to apply to multiple colleges asks you to submit a narrative essay.
How to choose a topic for a narrative essay
When you are asked to write a narrative essay, a topic may be assigned to you or you may be able to choose your own. With an assigned topic, the prompt will likely fall into one of two categories: specific or open-ended.
Examples of specific prompts:
Write about the last vacation you took.
Write about your final year of middle school.
Examples of open-ended prompts:
Write about a time when you felt all hope was lost.
Write about a brief, seemingly insignificant event that ended up having a big impact on your life.
A narrative essay tells a story and all good stories are centered on a conflict of some sort. Experiences with unexpected obstacles, twists, or turns make for much more compelling essays and reveal more about your character and views on life.
If you're writing a narrative essay as part of an admissions application, remember that the people reviewing your essay will be looking at it to gain a sense of not just your writing ability, but who you are as a person.
In these cases, it's wise to choose a topic and experience from your life that demonstrates the qualities that the prompt is looking for, such as resilience, perseverance, the ability to stay calm under pressure, etc.
It's also important to remember that your choice of topic is just a starting point. Many students find that they arrive at new ideas and insights as they write their first draft, so the final form of your essay may have a different focus than the one you started with.
How to outline and format a narrative essay
Even though you're not advancing an argument or proving a point of view, a narrative essay still needs to have a coherent structure. Your reader has to be able to follow you as you tell the story and to figure out the larger point that you're making.
You'll be evaluated on is your handling of the topic and how you structure your essay. Even though a narrative essay doesn't use the same structure as other essay types, you should still sketch out a loose outline so you can tell your story in a clear and compelling way.
To outline a narrative essay, you'll want to determine:
how your story will start
what points or specifics that you want to cover
how your story will end
what pace and tone you will use
In the vast majority of cases, a narrative essay should be written in the first-person, using "I." Also, most narrative essays will follow typical formatting guidelines, so you should choose a readable font like Times New Roman in size 11 or 12. Double-space your paragraphs and use 1" margins.
To get your creative wheels turning, consider how your story compares to archetypes and famous historical and literary figures both past and present. Weave these comparisons into your essay to improve the quality of your writing and connect your personal experience to a larger context.
How to write a narrative essay
Writing a narrative essay can sometimes be a challenge for students who typically write argumentative essays or research papers in a formal, objective style. To give you a better sense of how you can write a narrative essay, here is a short example of an essay in response to the prompt, "Write about an experience that challenged your view of yourself."
Narrative essay example
Even as a child, I always had what people might call a reserved personality. It was sometimes framed as a positive ("Sarah is a good listener") and at other times it was put in less-than-admiring terms ("Sarah is withdrawn and not very talkative"). It was the latter kind of comments that caused me to see my introverted nature as a drawback and as something I should work to eliminate. That is, until I joined my high school's student council.
The first paragraph, or introduction, sets up the context, establishing the situation and introducing the meaningful event upon which the essay will focus.
The other four students making up the council were very outspoken and enthusiastic. I enjoyed being around them, and I often agreed with their ideas. However, when it came to overhauling our school's recycling plan, we butted heads. When I spoke up and offered a different point of view, one of my fellow student council members launched into a speech, advocating for her point of view. As her voice filled the room, I couldn't get a word in edgewise. I wondered if I should try to match her tone, volume, and assertiveness as a way to be heard. But I just couldn't do it—it's not my way, and it never has been. For a fleeting moment, I felt defeated. But then, something in me shifted.
In this paragraph, the writer goes into greater depth about how her existing thinking brought her to this point.
I reminded myself that my view was valid and deserved to be heard. So I waited. I let my fellow council member speak her piece and when she was finished, I deliberately waited a few moments before calmly stating my case. I chose my words well, and I spoke them succinctly. Just because I'm not a big talker doesn't mean I'm not a big thinker. I thought of the quotation "still waters run deep" and I tried to embody that. The effect on the room was palpable. People listened. And I hadn't had to shout my point to be heard.
This paragraph demonstrates the turn in the story, the moment when everything changed. The use of the quotation "still waters run deep" imbues the story with a dash of poetry and emotion.
We eventually reached a compromise on the matter and concluded the student council meeting. Our council supervisor came to me afterward and said: "You handled that so well, with such grace and poise. I was very impressed." Her words in that moment changed me. I realized that a bombastic nature isn't necessarily a powerful one. There is power in quiet, too. This experience taught me to view my reserved personality not as a character flaw, but as a strength.
The final paragraph, or conclusion, closes with a statement about the significance of this event and how it ended up changing the writer in a meaningful way.
Narrative essay writing tips
1. pick a meaningful story that has a conflict and a clear "moral.".
If you're able to choose your own topic, pick a story that has meaning and that reveals how you became the person your are today. In other words, write a narrative with a clear "moral" that you can connect with your main points.
2. Use an outline to arrange the structure of your story and organize your main points.
Although a narrative essay is different from argumentative essays, it's still beneficial to construct an outline so that your story is well-structured and organized. Note how you want to start and end your story, and what points you want to make to tie everything together.
3. Be clear, concise, concrete, and correct in your writing.
You should use descriptive writing in your narrative essay, but don't overdo it. Use clear, concise, and correct language and grammar throughout. Additionally, make concrete points that reinforce the main idea of your narrative.
4. Ask a friend or family member to proofread your essay.
No matter what kind of writing you're doing, you should always plan to proofread and revise. To ensure that your narrative essay is coherent and interesting, ask a friend or family member to read over your paper. This is especially important if your essay is responding to a prompt. It helps to have another person check to make sure that you've fully responded to the prompt or question.
Frequently Asked Questions about narrative essays
A narrative essay, like any essay, has three main parts: an introduction, a body and a conclusion. Structuring and outlining your essay before you start writing will help you write a clear story that your readers can follow.
The first paragraph of your essay, or introduction, sets up the context, establishing the situation and introducing the meaningful event upon which the essay will focus.
In the vast majority of cases, a narrative essay should be written in the first-person, using "I."
The 4 main types of essays are the argumentative essay, narrative essay, exploratory essay, and expository essay. You may be asked to write different types of essays at different points in your education.
Most narrative essays will be around five paragraphs, or more, depending on the topic and requirements. Make sure to check in with your instructor about the guidelines for your essay. If you're writing a narrative essay for a college application, pay close attention to word or page count requirements.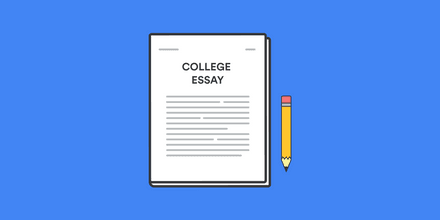 Make your life easier with our productivity and writing resources.
For students and teachers.
How to Write a Narrative Essay or Speech
Ph.D., Rhetoric and English, University of Georgia
M.A., Modern English and American Literature, University of Leicester
B.A., English, State University of New York
A narrative essay or speech is used to tell a story, often one that is based on personal experience. This genre of work comprises works of nonfiction that hew closely to the facts and follow a logical chronological progression of events. Writers often use anecdotes to relate their experiences and engage the reader. In doing so, you can give your narrative a level of emotional appeal. It can be serious or humorous, but this emotional appeal is essential if you want to give your audience some way to connect with your story.
The most successful narrative essays usually share these three basic traits:
They make a central point.
They contain specific details in support of that point.
They are clearly organized in time .
Constructing the Essay
Magazines like the New Yorker and websites like Vice are known for the pages-long narrative essays they publish, sometimes called long-format journalism. But an effective narrative essay can be as short as five paragraphs. As with other kinds of essay writing, narratives follow the same basic outline:
Introduction: This is the opening paragraph of your essay. It contains the hook, which is used to grab the reader's attention, and the thesis or topic, which you'll detail in the next section.
Body: This is the heart of your essay, usually three to five paragraphs in length. Each paragraph should contain one example, such as a personal anecdote or noteworthy event, that supports your larger topic.
Conclusion: This is the final paragraph of your essay. In it, you'll sum up the main points of the body and bring your narrative to an end. Writers sometimes embellish the conclusion with an epilogue or a takeaway.
Narrative Essay Topics
Choosing the topic for your essay may be the hardest part. What you're looking for is a particular incident that you can recount in a well-developed and clearly organized essay or speech . We have a few ideas to help you brainstorm topics. They're quite broad, but something will surely spark an idea.
An embarrassing experience
A memorable wedding or funeral
An exciting minute or two of a football game (or another sporting event)
Your first or last day at a job or new school
A disastrous date
A memorable moment of failure or success
An encounter that changed your life or taught you a lesson
An experience that led to a renewed faith
A strange or unexpected encounter
An experience of how technology is more trouble than it's worth
An experience that left you disillusioned
A frightening or dangerous experience
A memorable journey
An encounter with someone you were in awe of or afraid of
An occasion when you experienced rejection
Your first visit to the countryside (or to a large city)
The circumstances that led to the breakup of a friendship
An experience that showed that you should be careful of what you wish for
A significant or comic misunderstanding
An experience that showed how appearances can be deceiving
An account of a difficult decision that you had to make
An event that marked a turning point in your life
An experience that changed your viewpoint on a controversial issue
A memorable encounter with someone in authority
An act of heroism or cowardice
An imaginary encounter with a real person
A rebellious act
A brush with greatness or death
A time that you took a stand on an important issue
An experience that altered your view of someone
A trip that you would like to take
A vacation trip from your childhood
An account of a visit to a fictional place or time
Your first time away from home
Two different versions of the same event
A day when everything went right or wrong
An experience that made you laugh until you cried
The experience of being lost
Surviving a natural disaster
An important discovery
An eyewitness account of an important event
An experience that helped you grow up
A description of your secret place
An account of what it would be like to live as a particular animal
Your dream job and what it would be like
An invention you'd like to create
A time when you realized your parents were right
An account of your earliest memory
Your reaction when you heard the best news of your life
A description of the one thing you can't live without
Other Types of Essays
Narrative essays are one of the major essay types. Others include:
Argumentative: In argumentative essays , the writer makes the case for a specific opinion on a topic, using research and analysis to persuade the reader.
Descriptive: This kind of writing relies on detail to describe or define a person, place, thing, or experience. Writing may be either objective or subjective.
Expository: Like argumentative essays, expository writing requires research and analysis in order to expound upon a subject. Unlike argumentative essays, the intention is not to change the readers' opinion but to inform the readers.
Angelli, Elizabeth; Baker, Jack; and Brizee, Allen. " Essay Writing ." Perdue.edu. 9 February 2018.
Beck, Kate. " Instructions to Write a Narrative Essay. " SeattlePI.com.
Santa Barbara City College staff. "Structure of a Personal Narrative Essay." SBCC.edu.
Watch Now: 12 Ideas for Great Persuasive Essay Topics
By clicking "Accept All Cookies", you agree to the storing of cookies on your device to enhance site navigation, analyze site usage, and assist in our marketing efforts.
Features for Creative Writers
Features for Work
Features for Higher Education
Features for Teachers
Features for Non-Native Speakers
Learn Blog Grammar Guide Events Community Academy eBooks Free Grammar Checker
Grammar Guide
Telling the Story of Yourself: 6 Steps to Writing Personal Narratives
Jennifer Xue
Corporate Content Specialist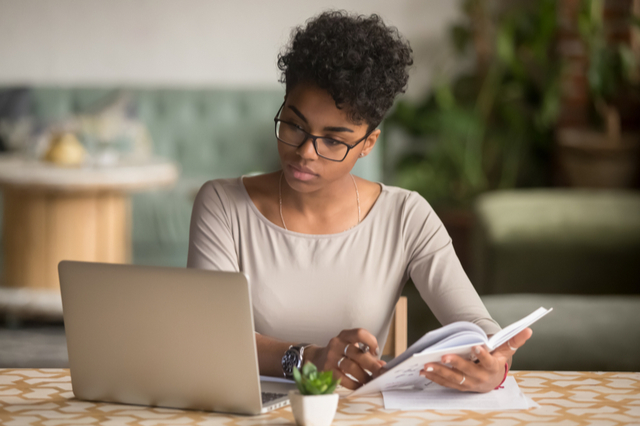 First off, you might be wondering: what is a personal narrative? In short, personal narratives are stories we tell about ourselves that focus on our growth, lessons learned, and reflections on our experiences.
From stories about inspirational figures we heard as children to any essay, article, or exercise where we're asked to express opinions on a situation, thing, or individual—personal narratives are everywhere.
According to Psychology Today, personal narratives allow authors to feel and release pains, while savouring moments of strength and resilience. Such emotions provide an avenue for both authors and readers to connect while supporting healing in the process.
That all sounds great. But when it comes to putting the words down on paper, we often end up with a list of experiences and no real structure to tie them together.
In this article, we'll discuss what a personal narrative essay is further, learn the 6 steps to writing one, and look at some examples of great personal narratives.
Why Do We Write Personal Narratives?
6 guidelines for writing personal narrative essays, inspiring personal narratives, examples of personal narrative essays, tell your story.
As readers, we're fascinated by memoirs, autobiographies, and long-form personal narrative articles, as they provide a glimpse into the authors' thought processes, ideas, and feelings. But you don't have to be writing your whole life story to create a personal narrative.
You might be a student writing an admissions essay, or be trying to tell your professional story in a cover letter. Regardless of your purpose, your narrative will focus on personal growth, reflections, and lessons.
Personal narratives help us connect with other people's stories due to their easy-to-digest format and because humans are empathising creatures.
We can better understand how others feel and think when we were told stories that allow us to see the world from their perspectives. The author's "I think" and "I feel" instantaneously become ours, as the brain doesn't know whether what we read is real or imaginary.
In her best-selling book Wired for Story, Lisa Cron explains that the human brain craves tales as it's hard-wired through evolution to learn what happens next. Since the brain doesn't know whether what you are reading is actual or not, we can register the moral of the story cognitively and affectively.
In academia, a narrative essay tells a story which is experiential, anecdotal, or personal. It allows the author to creatively express their thoughts, feelings, ideas, and opinions. Its length can be anywhere from a few paragraphs to hundreds of pages.
Outside of academia, personal narratives are known as a form of journalism or non-fiction works called "narrative journalism." Even highly prestigious publications like the New York Times and Time magazine have sections dedicated to personal narratives. The New Yorke is a magazine dedicated solely to this genre.
The New York Times holds personal narrative essay contests. The winners are selected because they:
had a clear narrative arc with a conflict and a main character who changed in some way. They artfully balanced the action of the story with reflection on what it meant to the writer. They took risks, like including dialogue or playing with punctuation, sentence structure and word choice to develop a strong voice. And, perhaps most important, they focused on a specific moment or theme – a conversation, a trip to the mall, a speech tournament, a hospital visit – instead of trying to sum up the writer's life in 600 words.
In a nutshell, a personal narrative can cover any reflective and contemplative subject with a strong voice and a unique perspective, including uncommon private values. It's written in first person and the story encompasses a specific moment in time worthy of a discussion.
Writing a personal narrative essay involves both objectivity and subjectivity. You'll need to be objective enough to recognise the importance of an event or a situation to explore and write about. On the other hand, you must be subjective enough to inject private thoughts and feelings to make your point.
With personal narratives, you are both the muse and the creator – you have control over how your story is told. However, like any other type of writing, it comes with guidelines.
1. Write Your Personal Narrative as a Story
As a story, it must include an introduction, characters, plot, setting, climax, anti-climax (if any), and conclusion. Another way to approach it is by structuring it with an introduction, body, and conclusion. The introduction should set the tone, while the body should focus on the key point(s) you want to get across. The conclusion can tell the reader what lessons you have learned from the story you've just told.
2. Give Your Personal Narrative a Clear Purpose
Your narrative essay should reflect your unique perspective on life. This is a lot harder than it sounds. You need to establish your perspective, the key things you want your reader to take away, and your tone of voice. It's a good idea to have a set purpose in mind for the narrative before you start writing.
Let's say you want to write about how you manage depression without taking any medicine. This could go in any number of ways, but isolating a purpose will help you focus your writing and choose which stories to tell. Are you advocating for a holistic approach, or do you want to describe your emotional experience for people thinking of trying it?
Having this focus will allow you to put your own unique take on what you did (and didn't do, if applicable), what changed you, and the lessons learned along the way.
A grammar guru, style editor, and writing mentor in one package.
3. Show, Don't Tell
It's a narration, so the narrative should show readers what happened, instead of telling them. As well as being a storyteller, the author should take part as one of the characters. Keep this in mind when writing, as the way you shape your perspective can have a big impact on how your reader sees your overarching plot. Don't slip into just explaining everything that happened because it happened to you. Show your reader with action.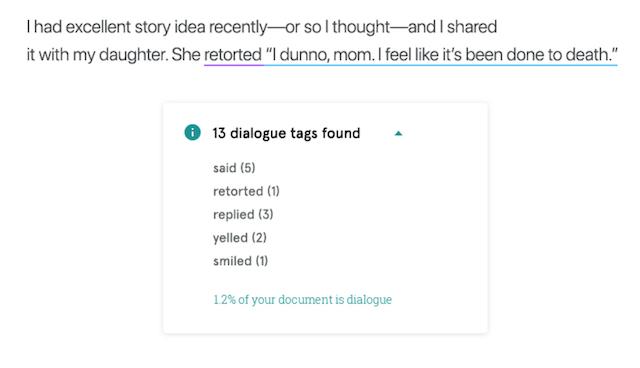 You can check for instances of telling rather than showing with ProWritingAid. For example, instead of:
"You never let me do anything!" I cried disdainfully.
"You never let me do anything!" To this day, my mother swears that the glare I levelled at her as I spat those words out could have soured milk.
Using ProWritingAid will help you find these instances in your manuscript and edit them without spending hours trawling through your work yourself.
4. Use "I," But Don't Overuse It
You, the author, take ownership of the story, so the first person pronoun "I" is used throughout. However, you shouldn't overuse it, as it'd make it sound too self-centred and redundant.
ProWritingAid can also help you here – the Style Report will tell you if you've started too many sentences with "I", and show you how to introduce more variation in your writing.
5. Pay Attention to Tenses
Tense is key to understanding. Personal narratives mostly tell the story of events that happened in the past, so many authors choose to use the past tense. This helps separate out your current, narrating voice and your past self who you are narrating. If you're writing in the present tense, make sure that you keep it consistent throughout.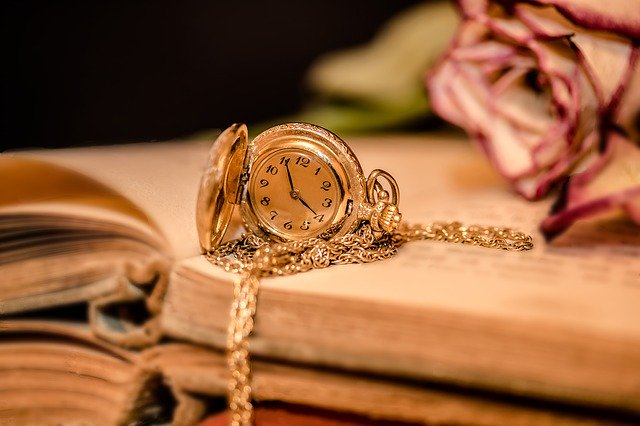 6. Make Your Conclusion Satisfying
Satisfy your readers by giving them an unforgettable closing scene. The body of the narration should build up the plot to climax. This doesn't have to be something incredible or shocking, just something that helps give an interesting take on your story.
The takeaways or the lessons learned should be written without lecturing. Whenever possible, continue to show rather than tell. Don't say what you learned, narrate what you do differently now. This will help the moral of your story shine through without being too preachy.
GoodReads is a great starting point for selecting read-worthy personal narrative books. Here are five of my favourites.
Owl Moon by Jane Yolen
Jane Yolen, the author of 386 books, wrote this poetic story about a daughter and her father who went owling. Instead of learning about owls, Yolen invites readers to contemplate the meaning of gentleness and hope.
Night by Elie Wiesel
Elie Wiesel was a teenager when he and his family were sent to Auschwitz concentration camp in 1944. This Holocaust memoir has a strong message that such horrific events should never be repeated.
The Diary of a Young Girl by Anne Frank
This classic is a must-read by young and old alike. It's a remarkable diary by a 13-year-old Jewish girl who hid inside a secret annexe of an old building during the Nazi occupation of the Netherlands in 1942.
The Year of Magical Thinking by Joan Didion
This is a personal narrative written by a brave author renowned for her clarity, passion, and honesty. Didion shares how in December 2003, she lost her husband of 40 years to a massive heart attack and dealt with the acute illness of her only daughter. She speaks about grief, memories, illness, and hope.
Educated by Tara Westover
Author Tara Westover was raised by survivalist parents. She didn't go to school until 17 years of age, which later took her to Harvard and Cambridge. It's a story about the struggle for quest for knowledge and self-reinvention.
Narrative and personal narrative journalism are gaining more popularity these days. You can find distinguished personal narratives all over the web.
Curating the best of the best of personal narratives and narrative essays from all over the web. Some are award-winning articles.
Narratively
Long-form writing to celebrate humanity through storytelling. It publishes personal narrative essays written to provoke, inspire, and reflect, touching lesser-known and overlooked subjects.
Narrative Magazine
It publishes non,fiction narratives, poetry, and fiction. Among its contributors is Frank Conroy, the author of Stop-Time , a memoir that has never been out of print since 1967.
Thought Catalog
Aimed at Generation Z, it publishes personal narrative essays on self-improvement, family, friendship, romance, and others.
Personal narratives will continue to be popular as our brains are wired for stories. We love reading about others and telling stories of ourselves, as they bring satisfaction and a better understanding of the world around us.
Personal narratives make us better humans. Enjoy telling yours!
If you're writing your life story, you'll need to create yourself as a character! Download this free book now to find out how: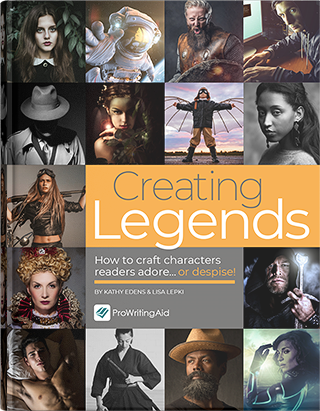 Creating Legends: How to Craft Characters Readers Adore… or Despise!
This guide is for all the writers out there who want to create compelling, engaging, relatable characters that readers will adore… or despise., learn how to invent characters based on actions, motives, and their past..
Jennifer Xue is an award-winning e-book author with 2,500+ articles and 100+ e-books/reports published under her belt. She also taught 50+ college-level essay and paper writing classes. Her byline has appeared in Forbes, Fortune, Cosmopolitan, Esquire, Business.com, Business2Community, Addicted2Success, Good Men Project, and others. Her blog is JenniferXue.com. Follow her on Twitter @jenxuewrites].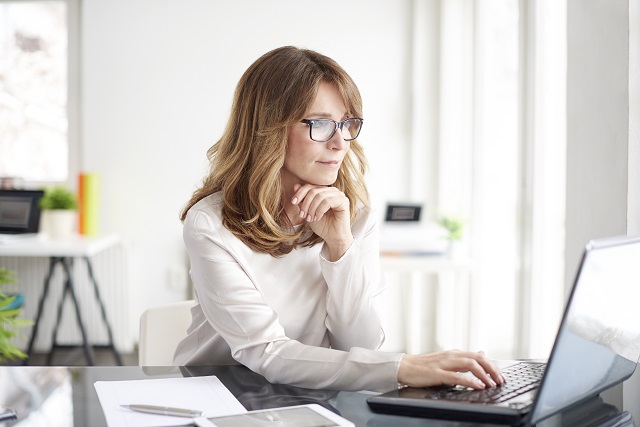 Learn everything you need to know about grammar.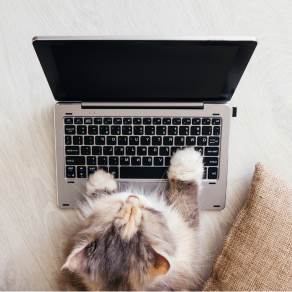 Great Writing, Made Easier.
A grammar checker, style editor, and writing mentor in one package.
Try it for free today.
Drop us a line or let's stay in touch via :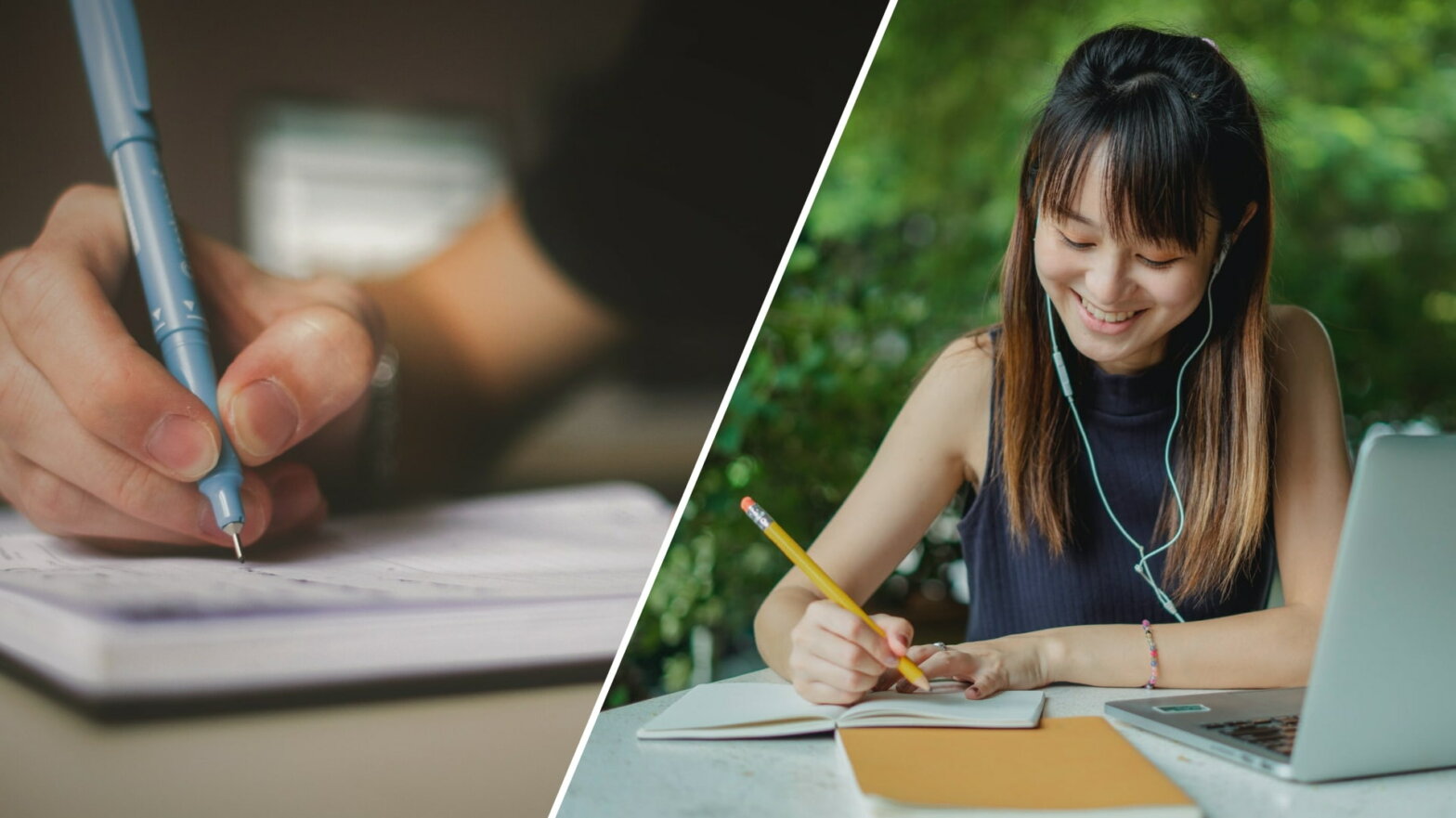 How to Write a Narrative Essay — A Step-by-Step Guide
N arrative essays are important papers most students have to write. But how does one write a narrative essay? Fear not, we're going to show you how to write a narrative essay by breaking down a variety of narrative writing strategies. By the end, you'll know why narrative essays are so important – and how to write your own.
How to Write a Narrative Essay Step by Step
Background on narrative essays.
Narrative essays are important assignments in many writing classes – but what is a narrative essay? A narrative essay is a prose-written story that's focused on the commentary of a central theme .
Narrative essays are generally written in the first-person POV , and are usually about a topic that's personal to the writer.
Everything in a narrative essay should take place in an established timeline, with a clear beginning, middle, and end.
In simplest terms, a narrative essay is a personal story. A narrative essay can be written in response to a prompt or as an independent exercise.
We're going to get to tips and tricks on how to write a narrative essay in a bit, but first let's check out a video on "story."
How to Start a Narrative Essay • What is a Story? by Mr. Kresphus
In some regards, any story can be regarded as a personal story, but for the sake of this article, we're going to focus on prose-written stories told in the first-person POV.
How to Start a Narrative Essay
Responding to prompts.
Many people wonder about how to start a narrative essay. Well, if you're writing a narrative essay in response to a prompt, then chances are the person issuing the prompt is looking for a specific answer.
For example: if the prompt states "recount a time you encountered a challenge," then chances are the person issuing the prompt wants to hear about how you overcame a challenge or learned from it.
That isn't to say you have to respond to the prompt in one way; "overcoming" or "learning" from a challenge can be constituted in a variety of ways.
For example, you could structure your essay around overcoming a physical challenge, like an injury or disability. Or you could structure your essay around learning from failure, such as losing at a sport or performing poorly on an important exam.
Whatever it is, you must show that the challenge forced you to grow.
Maturation is an important process – and an essential aspect of narrative essays... of course, there are exceptions to the rule; lack of maturation is a prescient theme in narrative essays too; although that's mostly reserved for experienced essay writers.
So, let's take a look at how you might respond to a series of narrative essay prompts:
How successful are you?
This prompt begs the writer to impart humility without throwing a pity party. I would respond to this prompt by demonstrating pride in what I do while offering modesty. For example: "I have achieved success in what I set out to do – but I still have a long way to go to achieve my long-term goals."
Who is your role model?
"My role model is [Blank] because " is how you should start this narrative essay. The "because" is the crux of your essay. For example, I'd say "Bill Russell is my role model because he demonstrated graceful resolve in the face of bigotry and discrimination.
Do you consider yourself spiritual?
For this prompt, you should explain how you came to the conclusion of whether or not you consider yourself a spiritual person. Of course, prompt-givers will differ on how much they want you to freely express. For example: if the prompt-giver is an employee at an evangelizing organization, then they probably want to see that you're willing to propagate the church's agenda. Alternatively, if the prompt-giver is non-denominational, they probably want to see that you're accepting of people from various spiritual backgrounds.
How to Write Narrative Essay
What makes a good narrative essay.
You don't have to respond to a prompt to write a narrative essay. So, how do you write a narrative essay without a prompt? Well, that's the thing… you can write a narrative essay about anything!
That's a bit of a blessing and a curse though – on one hand it's liberating to choose any topic you want; on the other, it's difficult to narrow down a good story from an infinite breadth of possibilities.
In this next video, the team at Essay Pro explores why passion is the number one motivator for effective narrative essays.
How to Write a Narrative Essay Step by Step • Real Essay Examples by Essay Pro
So, before you write anything, ask yourself: "what am I passionate about?" Movies? Sports? Books? Games? Baking? Volunteering? Whatever it is, make sure that it's something that demonstrates your individual growth . It doesn't have to be anything major; take a video game for example: you could write a narrative essay about searching for a rare weapon with friends.
Success or failure, you'll be able to demonstrate growth.
Here's something to consider: writing a narrative essay around intertextuality. What is intertextuality? Intertextuality is the relationship between texts, i.e., books, movies, plays, songs, games, etc. In other words, it's anytime one text is referenced in another text.
For example, you could write a narrative essay about your favorite movie! Just make sure that it ultimately reflects back on yourself.
Narrative Writing Format
Structure of a narrative essay.
Narrative essays differ in length and structure – but there are some universal basics. The first paragraph of a narrative essay should always introduce the central theme. For example, if the narrative essay is about "a fond childhood memory," then the first paragraph should briefly comment on the nature of the fond childhood memory.
In general, a narrative essay should have an introductory paragraph with a topic sentence (reiterating the prompt or basic idea), a brief commentary on the central theme, and a set-up for the body paragraphs.
The body paragraphs should make up the vast majority of the narrative essay. In the body paragraphs, the writer should essentially "build the story's case." What do I mean by "build the story's case?"
Well, I mean that the writer should display the story's merit; what it means, why it matters, and how it proves (or refutes) personal growth.
The narrative essay should always conclude with a dedicated paragraph. In the "conclusion paragraph," the writer should reflect on the story.
Pro tip: conclusion paragraphs usually work best when the writer stays within the diegesis.
What is a Video Essay?
A video essay is a natural extension of a narrative essay; differentiated only by purpose and medium. In our next article, we'll explain what a video essay is, and why it's so important to media criticism. By the end, you'll know where to look for video essay inspiration.
Up Next: The Art of Video Analysis →
Write and produce your scripts all in one place..
Write and collaborate on your scripts FREE . Create script breakdowns, sides, schedules, storyboards, call sheets and more.
Leave a comment Cancel reply
Your email address will not be published.
Pricing & Plans
Product Updates
Featured On
StudioBinder Partners
The Ultimate Guide to Call Sheets (with FREE Call Sheet Template)
How to Break Down a Script (with FREE Script Breakdown Sheet)
The Only Shot List Template You Need — with Free Download
Managing Your Film Budget Cashflow & PO Log (Free Template)
A Better Film Crew List Template Booking Sheet
Best Storyboard Softwares (with free Storyboard Templates)
Movie Magic Scheduling
Gorilla Software
Storyboard That
A visual medium requires visual methods. Master the art of visual storytelling with our FREE video series on directing and filmmaking techniques.
We're in a golden age of TV writing and development. More and more people are flocking to the small screen to find daily entertainment. So how can you break put from the pack and get your idea onto the small screen? We're here to help.
Making It: From Pre-Production to Screen
Darius Khondji Cinematography — Style & Techniques Explained
What is Key Light — Definition & Examples in Photo & Film
The Overhead Shot — Creative Examples of Camera Angles
What is a Stanza in a Poem — Definition, Forms and Examples
What is an Acrostic Poem — Examples and Writing Tips
1 Pinterest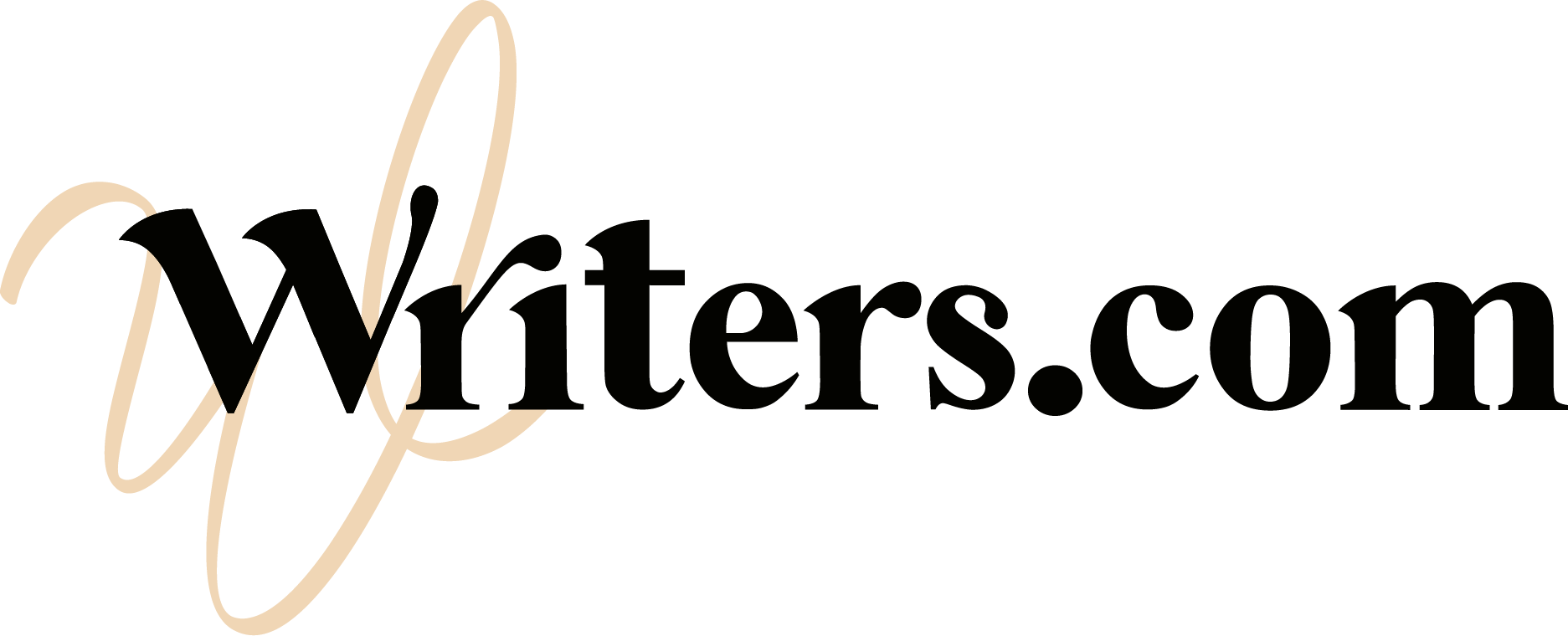 Discover Your Writing Niche
with Gloria Kempton
March 15th, 2023
Fiction or nonfiction? Article, short story, or how-to book? Do you want to write for children, teens, adults? There is a type of writing that is best suited for you, and the discovery process can be an adventure.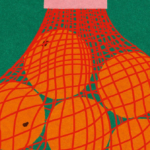 Finding Confidence in the Braided Essay: A Craft and Empowerment Workshop for Literary Nonfiction
with Margo Steines
Weaving your story with facts and research can help you craft a stronger essay. Tell your story with confidence in this empowering essay writing course.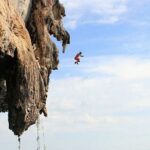 Let It Rip: The Art of Writing Fiery Prose
with Giulietta Nardone
March 22nd, 2023
You'll write prose that gets folks so hot and bothered they won't be able to put it down, even if it isn't about sex.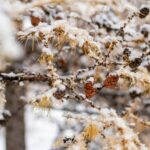 Writing Our Grief: How to Channel Loss into Creative Expression
with Rudri Patel
Writing about grief is a powerful healing tool. Turn pain into power in this personal essay course, with instructor Rudri Patel.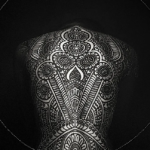 Telling the Stories Your Body Holds: Writing and Shaping Strong Personal Essays
with Sarah Herrington
March 29th, 2023
Where do essays come from? In this course, they come from the body. Learn how to start—and finish—powerful essays that begin inside the self.
Narrative Essay Example
A great narrative essay example is the piece "Flow" by Mary Oliver, which you can read for free in Google Books .
The essay dwells on, as Mary Oliver puts it, the fact that "we live in paradise." At once both an ode to nature and an urge to love it fiercely, Oliver explores our place in the endless beauty of the world.
Throughout the essay, Oliver weaves in her thoughts about the world, from nature's noble beauty to the question "What is the life I should live?" Yet these thoughts, however profound, are not the bulk of the essay. Rather, she arrives at these thoughts via anecdotes and observations: the migration of whales, the strings of fish at high tide, the inventive rescue of a spiny fish from the waterless shore, etc.
What is most profound about this essay, and perhaps most amusing, is that it ends with Oliver's questions about how to live life. And yet, the stories she tells show us exactly how to live life: with care for the world; with admiration; with tenderness towards all of life and its superb, mysterious, seemingly-random beauty.
Such is the power of the narrative essay. By examining the random facts of our lives, we can come to great conclusions.
What do most essays have in common? Let's look at the fundamentals of the essay, before diving into more narrative essay examples.
Narrative Essay Definition: 5 Fundamentals
The personal narrative essay has a lot of room for experimentation. We'll dive into those opportunities in a bit, but no matter the form, most essays share these five fundamentals.
Personal experience
Meaning from chaos
The use of literary devices
Let's explore these fundamentals in depth.
All narrative essays have a thesis statement. However, this isn't the formulaic thesis statement you had to write in school: you don't need to map out your argument with painstaking specificity, you need merely to tell the reader what you're writing about.
Take the aforementioned essay by Mary Oliver. Her thesis is this: "How can we not know that, already, we live in paradise?"
It's a simple yet provocative statement. By posing her thesis as a question, she challenges us to consider why we might not treat this earth as paradise. She then delves into her own understanding of this paradise, providing relevant stories and insights as to how the earth should be treated.
Now, be careful with abstract statements like this. Mary Oliver is a master of language, so she's capable of creating a thesis statement out of an abstract idea and building a beautiful essay. But concrete theses are also welcome: you should compel the reader forward with the central argument of your work, without confusing them or leading them astray.
You should compel the reader forward with the central argument of your work, without confusing them or leading them astray
2. Personal Experience
The personal narrative essay is, shockingly, about personal experience. But how do writers distill their experiences into meaningful stories?
There are a few techniques writers have at their disposal. Perhaps the most common of these techniques is called braiding . Rather than focusing on one continuous story, the writer can "braid" different stories, weaving in and out of different narratives and finding common threads between them. Often, the subject matter of the essay will require more than one anecdote as evidence, and braiding helps the author uphold their thesis while showing instead of telling .
Another important consideration is how you tell your story . Essayists should consider the same techniques that fiction writers use. Give ample consideration to your essay's setting , word choice , point of view , and dramatic structure . The narrative essay is, after all, a narrative, so tell your story how it deserves to be told.
3. Meaning from Chaos
Life, I think we can agree, is chaotic. While we can trace the events of our lives through cause and effect, A leads to B leads to C, the truth is that so much of our lives are shaped through circumstances beyond our control.
The narrative essay is a way to reclaim some of that control. By distilling the facts of our lives into meaningful narratives, we can uncover deeper truths that we didn't realize existed.
By distilling the facts of our lives into meaningful narratives, we can uncover deeper truths that we didn't realize existed.
Consider the essay " Only Daughter " by Sandra Cisneros. It's a brief read, but it covers a lot of different events: a lonesome childhood, countless moves, university education, and the trials and tribulations of a successful writing career.
Coupled with Cisneros' musings on culture and gender roles, there's a lot of life to distill in these three pages. Yet Cisneros does so masterfully. By organizing these life events around her thesis statement of being an only daughter, Cisneros finds meaning in the many disparate events she describes.
As you go about writing a narrative essay, you will eventually encounter moments of insight . Insight describes those "aha!" moments in the work—places in which you come to deeper realizations about your life, the lives of others, and the world at large.
Now, insight doesn't need to be some massive, culture-transforming realization. Many moments of insight are found in small interactions and quiet moments.
For example, In the above essay by Sandra Cisneros, her moments of insight come from connecting her upbringing to her struggle as an only daughter. While her childhood was often lonely and disappointing, she realizes in hindsight that she's lucky for that upbringing: it helped nurture her spirit as a writer, and it helped her pursue a career in writing. These moments of gratitude work as insight, allowing her to appreciate what once seemed like a burden.
When we reach the end of the essay, and Cisneros describes how she felt when her father read one of her stories, we see what this gratitude is building towards: love and acceptance for the life she chose.
5. Literary Devices
The personal narrative essay, as well as all forms of creative writing, uses its fair share of literary devices . These devices don't need to be complex: you don't need a sprawling extended metaphor or an intricate set of juxtapositions to make your essay compelling.
However, the occasional symbol or metaphor will certainly aid your story. In Mary Oliver's essay "Flow," the author uses literary devices to describe the magnificence of the ocean, calling it a "cauldron of changing greens and blues" and "the great palace of the earth." These descriptions reinforce the deep beauty of the earth.
In Sandra Cisneros' essay "Only Daughter," the author employs different symbols to represent her father's masculinity and sense of gender roles. At one point, she lists the few things he reads—sports journals, slasher magazines, and picture paperbacks, often depicting scenes of violence against women. These symbols represent the divide between her father's gendered thinking and her own literary instincts.
More Narrative Essay Examples
Let's take a look at a few more narrative essay examples. We'll dissect each essay based on the five fundamentals listed above.
Narrative Essay Example: "Letting Go" by David Sedaris
Read "Letting Go" here in The New Yorker .
Sedaris' essay dwells on the culture of cigarette smoking—how it starts, the world it builds, and the difficulties in quitting. Let's analyze how this narrative essay example uses the five fundamentals of essay writing.
Thesis: There isn't an explicitly defined thesis, which is common for essays that are meant to be humorous or entertaining. However, this sentence is a plausible thesis statement: "It wasn't the smoke but the smell of it that bothered me. In later years, I didn't care so much, but at the time I found it depressing: the scent of neglect."
Personal Experience: Sedaris moves between many different anecdotes about smoking, from his family's addiction to cigarettes to his own dependence. We learn about his moving around for cheaper smokes, his family's struggle to quit, and the last cigarette he smoked in the Charles de Gaulle airport.
Meaning from Chaos: Sedaris ties many disparate events together. We learn about his childhood and his smoking years, but these are interwoven with anecdotes about his family and friends. What emerges is a narrative about the allure of smoking.
Insight: Two parts of this essay are especially poignant. One, when Sedaris describes his mother's realization that smoking isn't sophisticated, and soon quits her habit entirely. Two, when Sedaris is given the diseased lung of a chain smoker, and instead of thinking about his own lungs, he's simply surprised at how heavy the lung is.
Literary Devices: Throughout the essay, Sedaris demonstrates how the cigarette symbolizes neglect: neglect of one's body, one's space, and one's self-presentation.
 Narrative Essay Example: "My Mother's Tongue" by Zavi Kang Engles
Read "My Mother's Tongue" here in The Rumpus .
Engles' essay examines the dysphoria of growing up between two vastly different cultures and languages. By asserting the close bond between Korean language and culture, Engles explores the absurdities of growing up as a child of Korean immigrants. Let's analyze how this narrative essay example uses the five fundamentals of essay writing.
Thesis: Engles' essay often comes back to her relationship with the Korean language, especially as it relates to other Korean speakers. This relationship is best highlighted when she writes "I glowed with [my mother's] love, basked in the warm security of what I thought was a language between us. Perhaps this is why strangers asked for our photos, in an attempt to capture a secret world between two people."This "secret world" forms the crux of her essay, charting not only how Korean-Americans might exist in relation to one another, but also how Engles' language is strongly tied to her identity and homeland.
Personal Experience: Engles writes about her childhood attachment to both English and Korean, her adolescent fallout with the Korean language, her experiences as "not American enough" in the United States and "not Korean enough" in Korea, and her experiences mourning in a Korean hospital.
Meaning from Chaos: In addition to the above events, Engles ties in research about language and identity (also known as code switching ). Through language and identity, the essay charts the two different cultures that the author stands between, highlighting the dissonance between Western individualism and an Eastern sense of belonging.
Insight: There are many examples of insight throughout this essay as the author explores how out of place she feels, torn between two countries. An especially poignant example comes from Engles' experience in a Korean hospital, where she writes "I didn't know how to mourn in this country."
Literary Devices: The essay frequently juxtaposes the languages and cultures of Korea and the United States. Additionally, the English language comes to symbolize Western individualism, while the Korean language comes to symbolize Eastern collectivism.
Narrative Essay Example: 3 Rules for Middle-Age Happiness by Deborah Copaken
Read "3 Rules for Middle-Age Happiness" here in The Atlantic .
Copaken's essay explores her relationship to Nora Ephron, the screenwriter for When Harry Met Sally . Let's analyze how this narrative essay example uses the five fundamentals of essay writing.
Thesis: This essay hands us the thesis statement in its subtitle: "Gather friends and feed them, laugh in the face of calamity, and cut out all the things—people, jobs, body parts—that no longer serve you."
Personal Experience: Copaken weaves two different threads through this essay. One thread is her personal life, including a failing marriage, medical issues, and her attempts at building a happy family. The other is Copaken's personal relationship to Ephron, whose advice coincides with many of the essay's insights.
Meaning from Chaos: This essay organizes its events chronologically. However, the main sense of organization is found in the title: many of the essayist's problems can be perceived as middle-aged crises (family trouble, divorce, death of loved ones), but the solutions to those crises are simpler than one might realize.
Insight: In writing this essay, Copaken explores her relationship to Ephron, as well as Copaken's own relationship to her children. She ties these experiences together at the end, when she writes "The transmission of woes is a one-way street, from child to mother. A good mother doesn't burden her children with her pain. She waits until it becomes so heavy, it either breaks her or kills her, whichever comes first."
Literary Devices: The literary devices in this article explore the author's relationship to womanhood. She wonders if having a hysterectomy will make her "like less of a woman." Also important is the fact that, when the author has her hysterectomy, her daughter has her first period. Copaken uses this to symbolize the passing of womanhood from mother to daughter, which helps bring her to the above insight.
How to Write a Narrative Essay in 5 Steps
No matter the length or subject matter, writing a narrative essay is as easy as these five steps.
1. Generating Narrative Essay Ideas
If you're not sure what to write about, you'll want to generate some narrative essay ideas. One way to do this is to look for writing prompts online: Reedsy adds new prompts to their site every week, and we also post writing prompts every Wednesday to our Facebook group .
Taking a step back, it helps to simply think about formative moments in your life. You might a great idea from answering one of these questions:
When did something alter my worldview, personal philosophy, or political beliefs?
Who has given me great advice, or helped me lead a better life?
What moment of adversity did I overcome and grow stronger from?
What is something that I believe to be very important, that I want other people to value as well?
What life event of mine do I not yet fully understand?
What is something I am constantly striving for?
What is something I've taken for granted, but am now grateful for?
Finally, you might be interested in the advice at our article How to Come Up with Story Ideas . The article focuses on fiction writers, but essayists can certainly benefit from these tips as well.
2. Drafting a Narrative Essay Outline
Once you have an idea, you'll want to flesh it out in a narrative essay outline.
Your outline can be as simple or as complex as you'd like, and it all depends on how long you intend your essay to be. A simple outline can include the following:
Introduction—usually a relevant anecdote that excites or entices the reader.
Event 1: What story will I use to uphold my argument?
Analysis 1: How does this event serve as evidence for my thesis?
Conclusion: How can I tie these events together? What do they reaffirm about my thesis? And what advice can I then impart on the reader, if any?
One thing that's missing from this outline is insight. That's because insight is often unplanned: you realize it as you write it, and the best insight comes naturally to the writer. However, if you already know the insight you plan on sharing, it will fit best within the analysis for your essay, and/or in the essay's conclusion.
Insight is often unplanned: you realize it as you write it, and the best insight comes naturally to the writer.
Another thing that's missing from this is research. If you plan on intertwining your essay with research (which many essayists should do!), consider adding that research as its own bullet point under each heading.
For a different, more fiction-oriented approach to outlining, check out our article How to Write a Story Outline .
3. Starting with a Story
Now, let's tackle the hardest question: how to start a narrative essay?
Most narrative essays begin with a relevant story. You want to draw the reader in right away, offering something that surprises or interests them. And, since the essay is about you and your lived experiences, it makes sense to start your essay with a relevant anecdote.
Think about a story that's relevant to your thesis, and experiment with ways to tell this story. You can start with a surprising bit of dialogue , an unusual situation you found yourself in, or a beautiful setting. You can also lead your essay with research or advice, but be sure to tie that in with an anecdote quickly, or else your reader might not know where your essay is going.
For examples of this, take a look at any of the narrative essay examples we've used in this article.
Theoretically, your thesis statement can go anywhere in the essay. You may have noticed in the previous examples that the thesis statement isn't always explicit or immediate: sometimes it shows up towards the center of the essay, and sometimes it's more implied than stated directly.
You can experiment with the placement of your thesis, but if you place your thesis later in the essay, make sure that everything before the thesis is intriguing to the reader. If the reader feels like the essay is directionless or boring, they won't have a reason to reach your thesis, nor will they understand the argument you're making.
4. Getting to the Core Truth
With an introduction and a thesis underway, continue writing about your experiences, arguments, and research. Be sure to follow the structure you've sketched in your outline, but feel free to deviate from this outline if something more natural occurs to you.
Along the way, you will end up explaining why your experiences matter to the reader. Here is where you can start generating insight. Insight can take the form of many things, but the focus is always to reach a core truth.
Insight might take the following forms:
Realizations from connecting the different events in your life.
Advice based on your lived mistakes and experiences.
Moments where you change your ideas or personal philosophy.
Richer understandings about life, love, a higher power, the universe, etc.
5. Relentless Editing
With a first draft of your narrative essay written, you can make your essay sparkle in the editing process.
Remember, a first draft doesn't have to be perfect, it just needs to exist.
Remember, a first draft doesn't have to be perfect, it just needs to exist. Here are some things to focus on in the editing process:
Clarity: Does every argument make sense? Do my ideas flow logically? Are my stories clear and easy to follow?
Structure: Does the procession of ideas make sense? Does everything uphold my thesis? Do my arguments benefit from the way they're laid out in this essay?
Style: Do the words flow when I read them? Do I have a good mix of long and short sentences? Have I omitted any needless words ?
Literary Devices: Do I use devices like similes, metaphors, symbols, or juxtaposition? Do these devices help illustrate my ideas?
Mechanics: Is every word spelled properly? Do I use the right punctuation? If I'm submitting this essay somewhere, does it follow the formatting guidelines?
Your essay can undergo any number of revisions before it's ready. Above all, make sure that your narrative essay is easy to follow, every word you use matters, and that you come to a deeper understanding about your own life.
Above all, make sure that your narrative essay is easy to follow, every word you use matters, and that you come to a deeper understanding about your own life.
Next Steps for Narrative Essayists
When you have a completed essay, what's next? You might be interested in submitting to some literary journals . Here's 24 literary journals you can submit to—we hope you find a great home for your writing!
If you're looking for additional feedback on your work, feel free to join our Facebook group . You can also take a look at our upcoming nonfiction courses , where you'll learn the fundamentals of essay writing and make your story even more compelling.
Writing a narrative essay isn't easy, but you'll find that the practice can be very rewarding. You'll learn about your lived experiences, come to deeper conclusions about your personal philosophies, and perhaps even challenge the way you approach life. So find some paper, choose a topic, and get writing—the world is waiting for your story!
Sean Glatch
Thanks for a superbly efficient and informative article…
We're glad it was helpful, Mary!
Very helpful,, Thanks!!!
Leave a Comment Cancel Reply
Save my name, email, and website in this browser for the next time I comment.
Full Course Schedule
Short Story
Stage and Broadcast
Personal Essay
Lifestyle and Wellness
Live Workshops
Private Courses
Editing/Coaching
Community Highlights
Community Journal
Social Media
Free Writing Resources
Curated Publication Opportunities
Student Feedback
Free Writing Tips
Instructors
View Course Calendar
Gift a Course
Refer a Friend!
Writing Tips