Discover weekly, the best short stories
Looking for a steady supply of creative nonfiction short stories? Every week thousands of writers submit stories to our writing contest.
Featured stories
Activity feed
African American
Asian American
Coming of Age
Contemporary
Creative Nonfiction
High School
Historical Fiction
Inspirational
Middle School
People of Color
Science Fiction
Speculative
Teens & Young Adult
Transgender
Urban Fantasy
Win $250 in our short story competition 🏆
We'll send you 5 prompts each week. Respond with your short story and you could win $250!
Authors to follow
Introducing Prompted , a new magazine written by you!
🏆 Featuring 12 prize-winning stories from our community. Download it now for FREE .
Creative Nonfiction Short Stories – Page 31 of 247
" the day time cracked and love was wasted " by ann walker.
This story contains mild offensive language There comes a time in life, after the wonder and mystery of adolescence has receded into only the deepest corners of our memories, when the truth of one's intention calls to action a dire decision. Greek mythology teaches us about the idea of twin flames; when the Great Spirit, or God, took a soul and split it in half. The twins are dra...
" Used to Be " by Vande Barringer
Blip, blip, blip.   I stare at my computer screen, desperately hoping the words for the ideas I need to voice will come to me. The cursor flickers over and over on the blank documents glaringly white background. I suppose staring at the blank screen is better than staring at the writing prompts emailed to me a few days ago.  How could something so personal, so relatable, be so hard to get out? I snorted, s...
" A Ravine, Vast and Spiteful " by Andrew Warnock
No one likes hospitals. Lia found them to be disconcerting in every way: the stock art on the walls, the glow of florescent light mixing with the eggshell white paint on the walls to produce a harsh ambient light, and the smell of disinfectant all, when viewed analytically, peeled back the veneer of the peaceful house of healing that tried to dominate the popular conscious. Everything was trying to tell her to be calm, ...
" Be With Me " by Karin Mabry
There are no positives to be found in fighting. When I was growing up, there was a saying that you "don't fight for peace, you don't have sex for virginity". I fought my Dad and his belief that absolutely no one in the American workforce, at the time or at any time, actually wants to work. No one. I fought my Mom when I found out that it wasn't just the Catholic Church that thought that women were second-class citiz...
" More Than Just Another Wedding " by Charlotte Morse
Contains references of physical abuse.Contains mild sexual references.She'd never attended an Anne Summers party before, never even entered one of the shops. She would have found it way too embarrassing to be seen entering or exiting or, worse still, be caught perusing rows of lacy underwear, leather whips and vibrators. But here she was at Jo's hen party, with three days of freedom, watching the Anne Summers rep unveil a vast array of sex toys, crutch-less panties and incredibly revealing lingerie, and Suzy vowed...
" Incongruent " by Art Of Wolfgang Von Zenn
Sensitive Content Warning: contains strong language, mentions sexual violence, talks of suicide, and mental health issues. Am I making the right choice? Last year I became homeless, and after a month of sleeping on my best friend's couch, I had worn out my welcome. I've been in the shelter ever since. My parents didn't approve of my decision. The shelter provided me with...
" Today's not done " by J. Smith
Looking back, through my childhood, is difficult. In fairness to all parties, it was a different time. For context, I was born in 1986 in southwest Louisiana. Lake Charles, Louisiana to be exact. It was the same town that my mother, aunt and uncle grew up in. In fact the Smith's had lived in that area dating back to the 1700's. Evidently my ancestors were removed from France. After refusing to fight a war against the Br...
" Invincible " by Sanchita Khan
The sun was about to rise. Its soft golden light had already bid farewell to the night and declared another day to begin. Some small birds were chirping from their nests. Chickens became restless to come out from the coops. Women in the village already got busy preparing the food since their husbands would go to the paddy fields and their children would attend school. Sonapur has only one schoo...
" The Reality of You and I " by Jessica Trolene
My heart is heavy. The pain has made itself a home inside me, weighing me down as if I am tied to rocks in the middle of the ocean. Left out to dry but I am still drowning.  I struggle to keep my head above water. But after all this time, my weeps for support have been ignored. Ignored longer than they should have been. I am realizing I do not deserve this. After all these years filled will tears, I will no longer allow...
" A Challenge of Courage " by Ruby Pix
Zack, a baby-faced teen, went to the local high school. For the most part, a lot of the girls were fond, of him. But he was bullied by many of the young men in his class. They teased him, mocked him, and, to an extent, were physical with him. But Zack never fought back or tried to stop them. He thought the less he fought the sooner it would end. And the sooner it ended the sooner he would be able to carry on with his l...
" Get Down " by Charise Bejarano
This story contains strong profanity.  "Get down!!" Those two words are all I have heard since starting at a new school again. I'm constantly picked on by this sophomore girl named Haley. The fear of all things unknown hits me like liquid lead when her voice shoves past everyone in the hall. I'm a senior, for crying out loud; this girl should be scared of me by...
" Crow Mother " by Judy Bradley
Crow Mother As a plump newborn baby in Arizona, even before she knew her Crow Mother, Caty Loloma spent the first 19 days of her life secluded indoors, where the elder women of the family cared for her. Baby Caty was wrapped in a blanket alongside two ears of perfectly formed corn named "Mother" and "Grandmother". On the 20th day following her birth, Caty r...
" I Can't Believe We Are Arguing Over This " by Etya Krichmar
I Can't Believe We Are Arguing Over This On June 24th, 2022, the Supreme Court of the United States of America voted to overturn Roe v. Wade, the ruling that declared abortion a constitutional right almost half a century ago. It is hard for many Americans to accept and understand the reason behind this decision. I am outraged by the reversal of Roe v. Wade....
" Land ahead! " by Francesca Zanoni
Chris was staring at the sea; it was a calm evening. A gentle breeze was caressing his sunburnt face. He knew that breeze as he knew his mother. It would always blow in the evening, at times gently at times with the violence and cruelty of a witch. He knew how to handle it though: he knew that sailing was not an option when that old witch was mad. And how often was she mad! He remembered that one...
" Forgiveness Beyond " by Cynthia Maria Grace
She spits out her words toward him with seething contempt.  "You are a bad person. You wasted my life". Her grandson braces himself as the scene unfolds directed entirely at him. Sadness is seeping from his eyes while he waited for her wrath to cease.  "I cooked for you. I did your laundry. I stood by you loyally for all those years. You humiliated me. You shamed me every day. I didn't deserve it. You are...
Find the perfect editor for your next book
Over 1 million authors trust the professionals on Reedsy, come meet them.
Oops, you need an account for that!
Log in with your social account:
Or enter your email:
We're sorry, this computer has been flagged for suspicious activity.
If you are a member, we ask that you confirm your identity by entering in your email.
You will then be sent a link via email to verify your account.
If you are not a member or are having any other problems, please contact customer support.
Thank you for your cooperation

50 Short Nonfiction Books You Can Read in a Day (Or Two)
I warn you, if you bore me, I shall take my revenge. —J.R.R. Tolkein
Team of Rivals: The Political Genius of Abraham Lincoln is an excellent book. I have no doubt. But by the time you're done reading all 916 pages, there's a real chance you'll have developed carpal tunnel in your wrists.
Big books are heavy! They take FOREVER to read. And you know there's going to be boring parts. Nonfiction is intimidating enough without the extra worry of physical pain that might be associated with reading it.
That's why it's nice to have a good selection of short nonfiction books on your TBR. Books that are easy on the wrists. Books that get to the point and stay on point without the requisite "boring parts" of larger books. Books that can be read in a day (or two). Books that are fun, but leave you feeling like a better person or better reader for having read them.
Nonfiction does not have to be long to be important. In fact, many of the titles I've listed below are the absolute best nonfiction books I've ever read. All of the books (except one) are under 300 pages, and the books closer to the 300 page mark are so absorbing and fast-paced they can be read in a single sitting. I've also included graphic memoirs and other graphic nonfiction that can be read quickly. Nonfiction can be just as fun as fiction as long as you find a subject that interests you, and don't feel bogged down by an endless number of pages.
I like my books short too! So let's share the love…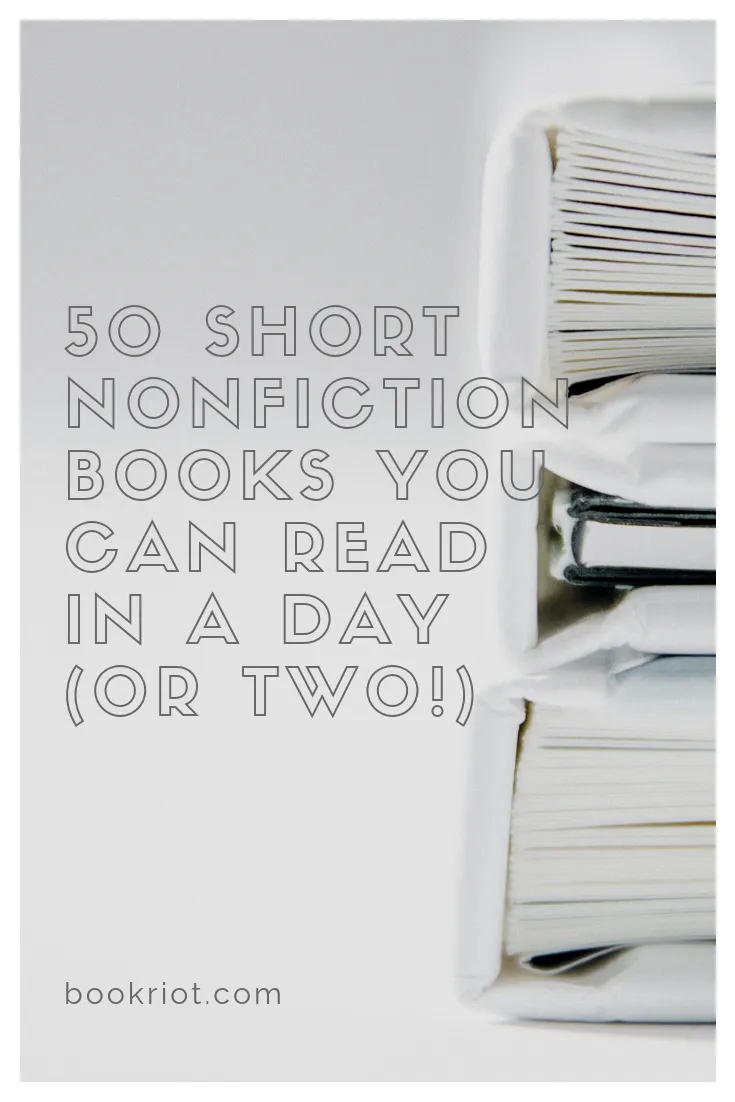 Short Nonfiction Books Under 100 pages
Notes on nationalism by george orwell (52 pages).
"In this essay, Orwell discusses the notion of nationalism, and argues that it causes people to disregard common sense and become more ignorant towards factuality. Orwell shows his concern for the social state of Europe, and in a broader sense, the entire world, due to an increasing amount of influence of nationalistic sentiment occurring throughout a large number of countries."
Letters to a Young Poet by Rainer Maria Rilke (80 pages)
"In 1903, a student at a military academy sent some of his verses to a well-known Austrian poet, requesting an assessment of their value. The older artist, Rainer Maria Rilke (1875–1926), replied to the novice in this series of letters—an amazing archive of remarkable insights into the ideas behind Rilke's greatest poetry."
On the Duty of Civil Disobedience by Henry David Thoreau (48 pages)
" Civil Disobedience argues that citizens should not permit their governments to overrule their consciences, and that they have a duty to avoid allowing their acquiescence to enable the government to make them the agents of injustice. Thoreau was motivated in part by his disgust with slavery and the Mexican-American War, but the sentiments he expresses here are just as pertinent today as when they were first written."
Lifeboat No. 8: An Untold Tale of Love, Loss, and Surviving the Titanic by Elizabeth Kaye (70 pages)
"One hundred years after that disastrous and emblematic voyage, Elizabeth Kaye reveals the extraordinary, little-known story behind one of the first lifeboats to leave the doomed ship."
We Should All Be Feminists by Chimamanda Ngozi Adichie (53 pages)
"With humor and levity, here Adichie offers readers a unique definition of feminism for the twenty-first century—one rooted in inclusion and awareness."
The Art of War by Sun Tzu (72 pages)
"Twenty-Five Hundred years ago, Sun Tzu wrote this classic book of military strategy based on Chinese warfare and military thought. Since that time, all levels of military have used the teaching on Sun Tzu to warfare and civilization have adapted these teachings for use in politics, business and everyday life. The Art of War is a book which should be used to gain advantage of opponents in the boardroom and battlefield alike."
Africa's Tarnished Name by Chinua Achebe (56 pages)
"Electrifying essays on the history, complexity, diversity of a continent, from the father of modern African literature."
Short Nonfiction Books Under 200 pages
Difficult women: a memoir of three by david plante (184 pages).
" Difficult Women , the book with which David Plante made his name, presents three portraits—each one of them as detailed, textured, and imposing as the those of Lucian Freud—of three extraordinary, complicated, and, yes, difficult women, while also raising intriguing and in their own way difficult questions about the character and motivations of the keenly and often cruelly observant portraitist himself."
What I Talk About When I Talk About Running by Haruki Murakami, Philip Gabriel (translator) (188 pages)
"While training for the New York City Marathon, Haruki Murakami decided to keep a journal of his progress. The result is a memoir about his intertwined obsessions with running and writing, full of vivid recollections and insights, including the eureka moment when he decided to become a writer. By turns funny and sobering, playful and philosophical, here is a rich and revelatory work that elevates the human need for motion to an art form."
Tell Me How it Ends: An Essay in Forty Questions by Valeria Luiselli (128 pages)
"Structured around the forty questions Luiselli translates and asks undocumented Latin American children facing deportation, Tell Me How It Ends (an expansion of her 2016 Freeman's essay of the same name) humanizes these young migrants and highlights the contradiction of the idea of America as a fiction for immigrants with the reality of racism and fear both here and back home."
The Fire Next Time by James Baldwin (106 pages)
"At once a powerful evocation of James Baldwin's early life in Harlem and a disturbing examination of the consequences of racial injustice, the book is an intensely personal and provocative document. It consists of two 'letters,' written on the occasion of the centennial of the Emancipation Proclamation, that exhort Americans, both black and white, to attack the terrible legacy of racism."
Women and Power: A Manifesto by Mary Beard (115 pages)
"At long last, Mary Beard addresses in one brave book the misogynists and trolls who mercilessly attack and demean women the world over, including, very often, Mary herself. In Women & Power , she traces the origins of this misogyny to its ancient roots, examining the pitfalls of gender and the ways that history has mistreated strong women since time immemorial."
Tao Te Ching by Lao Tzu (160 pages)
"The Tao Te Ching , the esoteric but infinitely practical book written most probably in the sixth century BC by Lao Tsu, has been translated more frequently than any work except the Bible. This translation of the Chinese classic, which was first published twenty-five years ago, has sold more copies than any of the others. It offers the essence of each word and makes Lao Tsu's teaching immediate and alive."
The Origin of Others by Toni Morrison (114 pages)
"America's foremost novelist reflects on the themes that preoccupy her work and increasingly dominate national and world politics: race, fear, borders, the mass movement of peoples, the desire for belonging. What is race and why does it matter? What motivates the human tendency to construct Others? Why does the presence of Others make us so afraid?"
Why I Write by George Orwell (120 pages)
"Whether puncturing the lies of politicians, wittily dissecting the English character or telling unpalatable truths about war, Orwell's timeless, uncompromising essays are more relevant, entertaining and essential than ever in today's era of spin."
The Ethics of Ambiguity by Simone de Beauvoir (162 pages)
"In The Ethics of Ambiguity , Madame de Beauvoir penetrates at once to the central ethical problems of modern man: what shall he do, how shall he go about making values, in the face of this awareness of the absurdity of his existence? She forces the reader to face the absurdity of the human condition and then, having done so, proceeds to develop a dialectic of ambiguity which will enable him not to master the chaos, but to create with it."
The Chibok Girls: The Boko Haram Kidnappings and Islamist Militancy in Nigeria by Helon Habila (128 pages)
"On April 14, 2014, 276 girls from the Chibok Secondary School in northern Nigeria were kidnapped by Boko Haram, the world's deadliest terrorist group. Most were never heard from again. Acclaimed Nigerian novelist Helon Habila, who grew up in northern Nigeria, returned to Chibok and gained intimate access to the families of the kidnapped to offer a devastating account of this tragedy that stunned the world. With compassion and deep understanding of historical context, Habila tells the stories of the girls and the anguish of their parents; chronicles the rise of Boko Haram and the Nigerian government's inept response; and captures the indifference of the media and the international community whose attention has moved on."
The Girl Who Drew Butterflies: How Maria Merian's Art Changed Science by Joyce Sidman (160 pages)
"One of the first naturalists to observe live insects directly, Maria Sibylla Merian was also one of the first to document the metamorphosis of the butterfly. In this visual nonfiction biography, richly illustrated throughout with full-color original paintings by Merian herself, the Newbery Honor–winning author Joyce Sidman paints her own picture of one of the first female entomologists and a woman who flouted convention in the pursuit of knowledge and her passion for insects."
Teaching a Stone to Talk by Annie Dillard (177 pages)
"Here, in this compelling assembly of writings, Pulitzer Prize-winning author Annie Dillard explores the world of natural facts and human meanings."
The Descent of Man by Grayson Perry (151 pages)
"Grayson Perry has been thinking about masculinity—what it is, how it operates, why little boys are thought to be made of slugs and snails – since he was a boy. Now, in this funny and necessary book, he turns round to look at men with a clear eye and ask, what sort of men would make the world a better place, for everyone?"
Crapalachia: A Biography of a Place by Scott McClanahan (169 pages)
"When Scott McClanahan was fourteen he went to live with his Grandma Ruby and his Uncle Nathan, who suffered from cerebral palsy. Crapalachia is a portrait of these formative years, coming-of-age in rural West Virginia."
Heart Berries by Terese Marie Mailhot (143 pages)
" Heart Berries is a powerful, poetic memoir of a woman's coming of age on the Seabird Island Indian Reservation in the Pacific Northwest. Having survived a profoundly dysfunctional upbringing only to find herself hospitalized and facing a dual diagnosis of post traumatic stress disorder and bipolar II disorder; Terese Marie Mailhot is given a notebook and begins to write her way out of trauma."
Zen in the Art of Writing: Releasing Creative Genius Within You by Ray Bradbury (158 pages)
"Zen in the Art of Writing is more than just a how-to manual for the would-be writer: it is a celebration of the act of writing itself that will delight, impassion, and inspire the writer in you. Bradbury encourages us to follow the unique path of our instincts and enthusiasms to the place where our inner genius dwells, and he shows that success as a writer depends on how well you know one subject: your own life."
A River in Darkness: One Man's Escape From North Korea by Masaji Ishikawa, Risa Kobayashi (159 pages)
"In this memoir translated from the original Japanese, Ishikawa candidly recounts his tumultuous upbringing and the brutal thirty-six years he spent living under a crushing totalitarian regime, as well as the challenges he faced repatriating to Japan after barely escaping North Korea with his life."
Man's Search for Meaning by Viktor E. Frankl (165 pages)
"Psychiatrist Viktor Frankl's memoir has riveted generations of readers with its descriptions of life in Nazi death camps and its lessons for spiritual survival."
The Cost of Living: A Working Autobiography by Deborah Levy (144 pages)
"The Cost of Living explores the subtle erasure of women's names, spaces, and stories in the modern everyday. In this 'living autobiography' infused with warmth and humor, Deborah Levy critiques the roles that society assigns to us, and reflects on the politics of breaking with the usual gendered rituals. What does it cost a woman to unsettle old boundaries and collapse the social hierarchies that make her a minor character in a world not arranged to her advantage?"
Short Nonfiction Books Under 300 pages
Ain't i a woman by bell hooks (205 pages).
"A groundbreaking work of feminist history and theory analyzing the complex relations between various forms of oppression. Ain't I a Woman examines the impact of sexism on black women during slavery, the historic devaluation of black womanhood, black male sexism, racism within the recent women's movement, and black women's involvement with feminism."
Can You Tolerate This? By Ashleigh Young (256 pages)
"A dazzling – and already prizewinning – collection of essays on youth and aging, ambition and disappointment, Katherine Mansfield tourism and New Zealand punk rock, and the limitations of the body."
The Terrible: A Storyteller's Memoir by Yrsa Daley-Ward (224 pages)
"From the poet behind bone , a lyrical memoir—part prose, part verse—about coming-of-age, uncovering the cruelty and the beauty of the wider world, and redemption through self-discovery and the bonds of family."
First They Killed My Father: A Daughter of Cambodia Remembers by Loung Ung (238 pages)
"From a childhood survivor of the Cambodian genocide under the regime of Pol Pot, this is a riveting narrative of war crimes and desperate actions, the unnerving strength of a small girl and her family, and their triumph of spirit."
Birds Art Life: A Year of Observation by Kyo Maclear (240 pages)
"A writer's search for inspiration, beauty, and solace leads her to birds in this intimate and exuberant meditation on creativity and life—a field guide to things small and significant."
Teaching Community: a Pedagogy of Hope by bell hooks (200 pages)
"Teaching Community tells us how we can choose to end racism and create a beloved community. hooks looks at many issues—among them, spirituality in the classroom, white people looking to end racism, and erotic relationships between professors and students. Spirit, struggle, service, love, the ideals of shared knowledge and shared learning—these values motivate progressive social change."
The Architecture of Happiness by Alain de Botton (280 pages) (it has pictures!)
"The Architecture of Happiness starts from the idea that where we are heavily influences who we can be, and it argues that it is architecture's task to stand as an eloquent reminder of our full potential."
Voices From Chernobyl: The Oral History of a Nuclear Disaster by Svetlana Alexievich (236 pages)
"On April 26, 1986, the worst nuclear reactor accident in history occurred in Chernobyl and contaminated as much as three quarters of Europe. Voices from Chernobyl is the first book to present personal accounts of the tragedy."
Havana Real: One Woman Fights to Tell the Truth About Cuba Today by Yoani Sanchez (256 pages)
"Yoani Sánchez is an unusual dissident: no street protests, no attacks on big politicos, no calls for revolution. Rather, she produces a simple diary about what it means to live under the Castro regime: the chronic hunger and the difficulty of shopping; the art of repairing ancient appliances; and the struggles of living under a propaganda machine that pushes deep into public and private life."
My Family and Other Animals by Gerald Durrell (273 pages)
"When the unconventional Durrell family can no longer endure the damp, gray English climate, they do what any sensible family would do: sell their house and relocate to the sunny Greek isle of Corfu."
The Beast: Riding the Rails and Dodging Narcos on the Migrant Trail by Oscar Martinez (224 pages)
The book has pictures, which is so helpful in nonfiction! It chronicles the migrant trail through Mexico to the U.S. border. "The Beast" is the freight train that migrants cling to as they make their way north. Oscar Martinez is a fantastic writer. I love this book but I would also like to recommend A History of Violence: Living and Dying in Central America —both are harrowing and important stories.
The Beekeeper: Rescuing the Stolen Women of Iraq by Dunya Mikhail, translated by Max Weiss (240 pages)
"Since 2014, Daesh (ISIS) has been brutalizing the Yazidi people of northern Iraq: sowing destruction, killing those who won't convert to Islam, and enslaving young girls and women. The Beekeeper , by the acclaimed poet and journalist Dunya Mikhail, tells the harrowing stories of several women who managed to escape the clutches of Daesh."
What Are the Blind Men Dreaming? By Noemi Jaffe, translated by Julia Sanches (266 pages)
"A groundbreaking use of storytelling to bear witness to the Holocaust features three generations of women's own voices—Liwia's diary written upon liberation from Auschwitz; daughter Noemi Jaffe exploring the power of memory, survival, and bearing witness; and granddaughter Leda, Noemi's daughter, on the significance of the Holocaust and Jewish identity seventy years after the war."
Everything Lost is Found Again: Four Seasons in Lesotho by Will McGrath (224 pages)
"Funny and heartfelt, this amalgamation of memoir and essay collection tells the story of twenty months the author spent in Lesotho, the small, landlocked kingdom surrounded by South Africa. There he finds a spirit of joyful absurdity and resolve, surrounded by people who take strangers' hands as they walk down the road, people who—with sweetest face—drop the dirtiest jokes in the southern hemisphere. But Lesotho is also a place where shepherds exact Old Testament retribution, where wounded pride incites murder and families are devastated by the AIDS epidemic."
The Professor and the Madman: A Tale of Murder, Insanity and the Making of the Oxford English Dictionary by Simon Winchester (242 pages)
"The Professor and the Madman , masterfully researched and eloquently written, is an extraordinary tale of madness, genius, and the incredible obsessions of two remarkable men that led to the making of the Oxford English Dictionary —and literary history."
Fun Home: A Family Tragicomic by Alison Bechdel (232 pages)
"In this graphic memoir, Alison Bechdel charts her fraught relationship with her late father.
Distant and exacting, Bruce Bechdel was an English teacher and director of the town funeral home, which Alison and her family referred to as the Fun Home. It was not until college that Alison, who had recently come out as a lesbian, discovered that her father was also gay. A few weeks after this revelation, he was dead, leaving a legacy of mystery for his daughter to resolve."
Very, Very, Very Dreadful: The Influenza Pandemic of 1918 by Albert Marrin (210 pages)
"From National Book Award finalist Albert Marrin comes a fascinating look at the history and science of the deadly 1918 flu pandemic—and the chances for another worldwide pandemic."
Ghosts in the Schoolyard: Racism and Schools Closings in Chicago's South Side by Eve L. Ewing (240 pages)
An unflinching look at Chicago Public Schools and the damage inflicted on communities when schools are shutdown.
Tyrant: Shakespeare on Politics by Stephen Greenblatt (224 pages)
"As an aging, tenacious Elizabeth I clung to power, a talented playwright probed the social causes, the psychological roots, and the twisted consequences of tyranny. In exploring the psyche (and psychoses) of the likes of Richard III, Macbeth, Lear, Coriolanus, and the societies they rule over, Stephen Greenblatt illuminates the ways in which William Shakespeare delved into the lust for absolute power and the catastrophic consequences of its execution."
Belonging: A German Reckons with History and Home by Nora Krug (288 pages)
"A revelatory, visually stunning graphic memoir by award-winning artist Nora Krug, telling the story of her attempt to confront the hidden truths of her family's wartime past in Nazi Germany and to comprehend the forces that have shaped her life, her generation, and history."
Endurance: Shackleton's Incredible Voyage by Alfred Lansing (282 pages)
"In August of 1914, the British ship Endurance set sail for the South Atlantic. In October 1915, still half a continent away from its intended base, the ship was trapped, then crushed in the ice. For five months, Sir Ernest Shackleton and his men, drifting on ice packs, were castaways in one of the most savage regions of the world."
The Little Book of Feminist Saints by by Julia Pierpont, Manjit Thapp (Illustrator) (208 pages)
"This inspiring, beautifully illustrated collection honors one hundred exceptional women throughout history and around the world."
Thunder & Lightning: Weather Past, Present, and Future by Lauren Redniss (261 pages)(Graphic Novel)
"Weather is the very air we breathe—it shapes our daily lives and alters the course of history. In Thunder & Lightning , Lauren Redniss tells the story of weather and humankind through the ages."
Cockroaches by Scholastique Mukasonga, Jordan Stump (translator) (250 pages)
"Scholastique Mukasonga's Cockroaches is the story of growing up a Tutsi in Hutu-dominated Rwanda—the story of a happy child, a loving family, all wiped out in the genocide of 1994. A vivid, bittersweet depiction of family life and bond in a time of immense hardship, it is also a story of incredible endurance, and the duty to remember that loss and those lost while somehow carrying on. Sweet, funny, wrenching, and deeply moving, Cockroaches is a window onto an unforgettable world of love, grief, and horror."
Over 300 pages (Bonus)
Arbitrary stupid goal by tamara shopsin (336 pages).
It's my mission in life to get everyone to read this book! I mean, if the title didn't draw you in, or the cover; well, maybe my mission is a lost cause…I can promise that it's a really fast and funny read that you'll have no problem finishing in a day!
I'll admit that I've listened to a good amount of these books as audiobooks, so for more great, short, nonfiction audiobook ideas, check out 50 of the Best Short Nonfiction Audiobooks Under 10 Hours —or, if you're just interested in more great nonfiction ideas, check out Book Riot's nonfiction page !
You Might Also Like
Non-Fiction
Our Beautiful World
The monster of climate change looms over our planet. How can we make a difference?
A Dancer's Tale
The story of a dancer, who follows her passion and lives her dreams dancing around the world.
Graça's Dream
Graça Michel dreams of helping the children in her country to read.
A Tiny Seed
A little girl in Africa uses the power of a tiny seed to make a difference to her people.

Research & Writing
Freshman Literary Units
Literary Units
Teacher Resources
Narrative Nonfiction
memoir project & photo essay presentation.
Please register or login to continue
Register Login

Non-fiction
Random non-fiction, most favorited non-fiction, top non-fiction, most viewed non-fiction, latest non-fiction.
Discussions
Reading Challenge
Kindle Notes & Highlights
Favorite genres
Friends' recommendations
Account settings
Nonfiction Short Stories Books
Welcome back. Just a moment while we sign you in to your Goodreads account.
Great books are timeless, web browsers are not. It looks like your browser is out of date. We do our best to support a wide variety of browsers and devices, but BookBub works best in a modern browser. For help upgrading, check out https://browsehappy.com/ .
BookBub offers a great personalized experience. Unfortunately, your browser doesn't accept cookies, which limits how good an experience we can provide. For more info on how to enable cookies, check out http://www.whatarecookies.com/ .
30 of the Best Narrative Nonfiction Books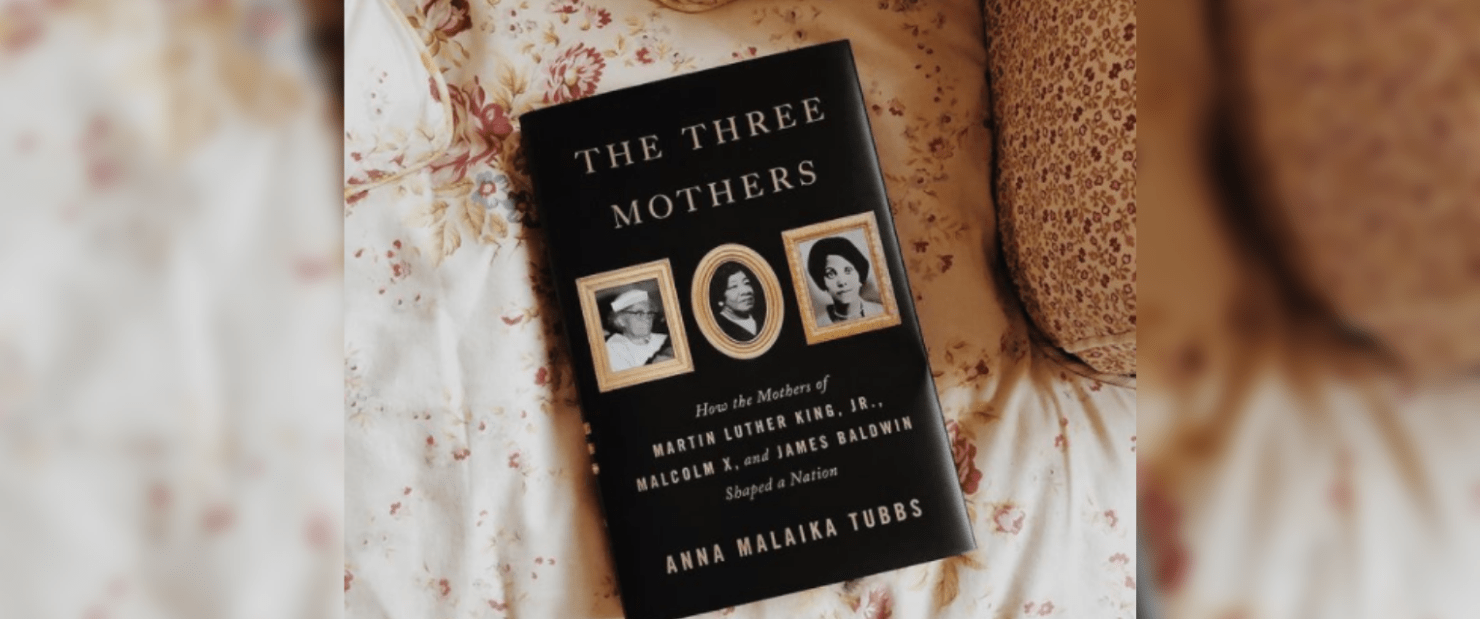 Narrative nonfiction sweeps us through vast worlds and personal stories, and often leaves us feeling as though we're reading fiction. These unique books weave literary techniques with the intrigue of true stories to create gripping journeys. Whether you're in the mood to read a true crime book like  I'll Be Gone in the Dark   or a chilling classic like In Cold Blood , this list of new releases and all-time favorites can help you find your next great narrative nonfiction read. 
For the Press
Privacy Policy
Terms of Service
Your Privacy Choices
What Is BookBub?
Free Ebooks
Free Kindle Books
The BookBub Blog
Invite Your Friends
All Authors
Publishers & Authors
Partners Overview
Submit New Deal
Partner Dashboard
Claim an Author Profile
BookBub Partners Blog
Partner FAQ
Popular Blog Posts
62 of the Best Book Series of All Time
Find a Book from a Vague Description
Top Fantasy Worlds in Literature
Malcolm Gladwell's Best Books
Books to Make You Smarter
Book Club Kit: 'Lilac Girls'
© 2023 BookBub. All rights reserved.