Other Guides
How to Write a Position Paper: Definition, Outline & Examples
How to Write a Position Paper: Definition, Outline & Examples
Table of contents
Struggling to prepare for your scholarly assignment? Or going to speak at a conference and need to gather enough data? In any case, you'll need an elaborate position paper, and we're ready to help. Here you will find out:
What is a position paper.
How to write a position paper.
Get a position paper example you could use for inspiration.
As an experienced paper writer team, we always come to support fellow students by providing them with helpful information and tips. Our readers can find detailed definitions and high-quality supporting materials on this website – all of that available for free! 
What Is a Position Paper: Definition
First of all, let's define it. Your position paper should clearly display and support your own view of a specific problem. Typically, position papers explore more or less controversial questions, which is why they must include argumentation supported by valid data. Providing evidence to the readers is the main distinctive feature of such an essay. Your work should demonstrate your ability to put up a strong case, not just describe your beliefs. Before you write a position paper, think it through and start with understanding your purpose. What do you try to tell your audience, and what is the best way to convey it? This helps with building good argumentation and structuring your essay.
Keep in mind that unlike a persuasive essay , convincing your readers to accept your point isn't your primary task. Your piece should mainly focus on information that makes an argument strong. That's why you should use supportive evidence that backs up your viewpoints. 
Purpose of a Position Paper
Why do you need a position paper? First of all, it serves as great supporting material when talking about your viewpoint in front of an audience. Writing a position paper beforehand helps to organize your thoughts on the topic and set your defenses properly. Besides, you can use it when speaking to ensure you haven't forgotten to mention something important. You might also be required to submit your paper before or after your speech. If it is your college or university assignment, this document will be your main output, which is why its structure and format are so important.
Position Paper Outline
One of the main first steps is preparing an outline for a position paper. After you've done some research and gathered enough data on your topic, spend additional time and create a concise draft. It should display your paper's entire structure, including the key arguments, without going into much details. Your writing should follow a basic 5 paragraph essay outline . Once done with your plan, you can review it and easily spot major gaps or inconsistencies. Checking your work at this stage is typically much more productive than after writing the full text. Here is an example of position paper outline:
Hook the reader with stats, numbers or facts
Introduce the issue
Include a thesis statement presenting your central idea and stand on the problem
Present counterclaims
Offer evidence that backs up counterarguments
Refute the counter arguments using examples
Strong opinion
Supporting examples
Restate your main claim
Offer a course of action
Hopefully, this position paper template will speed up your progress with your own work. Check the attachments below – complete sample papers along with outlines are available there.
Position Paper Structure
What exactly does the structure of a position paper include? This is quite easy: similarly to any other scholarly essay, your position paper should contain three main parts:
Introduction
Main body part
Conclusion.
You'll write a good position paper if you make it readable and concise in addition to preparing string argumentation backed by valid evidence. Otherwise, your poorly structured text won't impress your readers. We've prepared more helpful information on how you should compose each of these sections. You can find it below, so please read it attentively. Also, check out the sample position papers available on this page. You can find more tips and ideas below.
Good introduction for a position paper should make your reader well familiar with the problem you are arguing about. This typically involves explaining why it is important for everyone or why you've decided to discuss it. Besides, the introduction must engage your audience so that they would be interested in hearing more about your position and evaluating its validity. This is how to start writing a position paper:
Clearly state your position, giving the thesis statement.
Give enough context about the problem and its background, explaining why you stand this ground.
'Hook' your readers by making it sound interesting.
The latter can be achieved by making some hints about upcoming evidence, using some kind of wordplay, or just making a suitable joke.
Body of a position paper is where its argumentation should be placed. When you make a position paper, be sure to divide it into logically interconnected paragraphs – each one for one of your major arguments expressed in the topic sentence . Make proper transitions between them. Leave at least one paragraph for the counter argumentation you may have faced and for its rebuttal. The evidence you've collected to support your claim should also be presented in the main body, together with quotes and references (if any). Remember to use solid and relevant data and avoid unnecessary facts, as they don't bring value and may just make the text less readable. Pay attention to the consistency and readability of this section. Its structure and contents show how well you've built your argumentation. And that is what makes position papers persuasive.
This is how to write a conclusion for a position paper that adds real value to it:
Properly summarize your argumentation, showing how it supports your take.
Make it sound strong; ensure that it is logical and well-readable.
Keep it brief, don't repeat anything from the main part.
Remember that your proposition paper conclusion will be the last thing your audience reads, so making a strong and persuasive ending would help with leaving a good impression on it. You'll find a conclusion template in one of the sections below.
How to Write a Position Paper in 9 Steps
Let's get to the point – you must write a good position paper, and now you're looking for some helpful tips on that. We've got your back! First and foremost, the best beginning is to set up a strong position. Otherwise, your essay will simply be uninteresting. Now make sure you can actually prove what it states. But that's just the beginning: think about captivating headings, add some clever techniques and diligent work to that, keeping focus on your goal – and you'll get an excellent paper. What should be added? Just keep reading. We've prepared an elaborate guide on how to write a position paper step by step. Let's go and check it!
1. Choose a Topic
Creating position papers requires some hard work, but choosing a proper subject may save a lot of time and effort. If it is uninteresting or too narrow, that might result in an issue. Better to choose a topic that:
Is relevant and controversial: this will draw your readers' interest.
Is understandable for you, so it would be easier for you to discuss some points about it.
Has received some coverage in news, books, or other sources, making it simpler to find enough evidence about it.
Before commencing the writing process, search among good topics for position papers and select one most suitable for taking a point around it.
2. Do Research Before Writing a Position Paper
Conducting preliminary research for position papers is a key step before starting with actual writing. This is where you can collect evidence about your subject:
Google it This is easier but remember to filter out results with low credibility.
Media If this is a recent and big event, it should be mentioned in the news; make sure to pick the most credible resources.
Check the sources used by books or articles written on the subject This way, you might find some 'hidden gems' that are difficult to google.
Don't know if you'll write a winning position paper? Follow the next steps closely. And don't forget to explore the free samples available on this page, check their structure and style.
3. Draft a Position Paper Thesis
Thesis of a position paper is basically its foundation. Make it strong, and you'll ensure your success. Don't be too wordy. One sentence is enough to deliver your thesis and summarize your position on the topic. You can put it closer to the start or put it at the end of your introduction so that it summarizes the explanations you would give about the problem. Examples of a position paper thesis:
• Online education is cost-effective, being more affordable for both students and educational institutions. • Schools should offer low-income pupils summertime educational resources.
4. Create an Outline
Once you have decided about the direction you're taking with your essay, proceed with the position essay outline. This step is often overlooked, but it will be much easier to find and correct mistakes and gaps at this early stage. So, writing a position paper outline actually saves you time. This is how to write a position paper outline:
Keep it brief, just one sentence per idea. No need to always use full sentences, just make them readable.
Include your thesis, mention the context, then write one sentence per each argument.
Briefly summarize it, one sentence will suffice as well.
Don't forget to review your outline carefully.
5. Begin Writing Your Position Paper
Once you've ensured the outline of an essay doesn't have any gaps or logical flaws, go ahead and complete the full-text version. If you wonder how to start a position paper at this stage, begin with the introduction. You already have its shortened draft, so just add necessary details and list explanations if needed. But don't give particular arguments or refute opposing opinions yet, those should come in the main body part. See how to write an introductory paragraph for a position paper in the next section.
Position Paper Introduction Example
Looking for introduction position paper examples? We've got one for you. Here's how you can start your essay:
Traditional education is commonly regarded as a better alternative since live interaction with teachers often facilitates the learning process. However, given the ever-growing problem with student loans, the affordability of online education has become an important factor. Additionally, when studying online, people don't have to commute, thus saving extra time and money. So, we can see that online education is more effective for common students.
Check our sample position paper for introduction examples. They are available for free download.
6. Include Evidence in Your Position Paper
As we've already explained, position papers must be backed by solid evidence. You have to prove your point, and that requires addressing it with data, not just stating it with confidence. When you write your position paper, there are two main requirements for backing your claim:
collect valid and relevant data;
present it in your text properly.
Here's an example of evidence in a position paper:
As shown by many researchers (particularly by Kim and Norton in their work, 2018), more than 60% of students in the US attend online courses on a regular basis.
7. Provide Counterarguments and Refute Them
Still learning how to write position paper? If it is your first one, consider an important fact: ignoring evident contradictions to your claim doesn't add credibility. Instead, you must work with counter arguments which is similar to writing an argumentative essay . You may be aware of the opposite opinions or think and assume which objections your opponents would make. Better mention them in your essay and show how you counter these claims.  Here are some examples of counterarguments for position papers:
Evidently, e-learning doesn't allow face-to-face interaction with your tutor, which may make it harder to exchange experience. However, the affordability factor still makes it a better choice, especially for motivated students. The price difference between traditional and online education might not be that big. But if we add the price of commuting and time spent on that, this difference becomes much bigger.
8. Summarize Your Position
When writing your position paper, it is important that you make it sound impressive in the end. Your position paper conclusion should properly summarize all arguments and rebuttal of counterarguments . Keep it brief, without repeating much, just highlight how all your findings support the claim. You can also add some extra notes, e.g., making additional assumptions, different predictions about this problem's impact in the future, or hints about extra evidence you haven't mentioned before to keep your text brief. This may help to make a lasting impression on your audience. Finally, review your conclusion once again, ensuring that it is logical and doesn't contradict any claims, arguments, or assumptions provided above. Check the next section for an example of how to write a position paper conclusion.
Example of a Position Paper Conclusion
Need an actual conclusion for a position essay example? It can be something like this:
According to the statistical data presented above, e-learning is already gaining increasing popularity among students below 25 ages all over the globe. Since it is better compatible with the part-time work schedule most students have to follow, this format has actually proven its efficiency in recent years. And it is quite safe to assume it will become a new dominant way of education within the next decade or two.
You can also find the conclusion of a position paper essay example if you check the free samples that are available on this page.
9. Proofread Your Position Paper
After your position essay is complete, you absolutely should spend some extra time and review it again. Try adopting a critical view, putting yourself in your potential opponent's shoes. Are there any logical gaps or grammar mistakes left? Paper position is not clear enough? Wrong source mentioned? Nearly every text has some issues to correct. Sometimes even evident typos are left overlooked when writing. It is best to have someone else review a position paper since its writer may be biased toward their own text. Another way is reading it aloud to yourself prior to submission. Some flaws may be uncovered this way too.
Position Paper Format
Your position papers format is another element that shouldn't be overlooked. Proper headline and paragraph styles make your text more readable. Also, there might be specific requirements for making citations. All your evidence must be presented correctly so that it doesn't get mixed with your own opinions. Format depends on the discipline. You might need to use one of the popular styles: MLA, APA, or Chicago. If you don't see which one of them is required, better ask your tutor. You can find some position paper format sample in our free attachments, available below.
Position Paper Examples
Need an example of a position paper so that you could learn how all these recommendations can be implemented? We've got some for you! Scroll down to the bottom of the page, and you'll find sample of position papers available for free download. Each position paper example essay has been written by professional research writers and can be used for inspiration or as a reference. Just don't copy any of those materials in your own text, as you should only submit 100% original works. Position paper example 1 
Position paper example 2
Position paper example 3
Position Paper Sample 4
Tips for Writing a Position Paper
Finally, some extra tips on writing a position paper that is really persuasive:
Choose topics that are interesting for you. This will motivate you to discuss them.
Plan ahead and consider your deadlines. Don't spend too much time conducting the preliminary research or perfecting your argumentation if it is already valid.
Pay attention to your sources. Some books or research might be considered dubious by your opponents or might have some obvious gaps.
Review your position papers as many times as possible. Ideally, ask a person with an opposite side on this issue to read and refute it.
Keep it professional. Maintain a confident tone but stay logical and correct, avoid emotional or derogatory remarks.
More examples of position papers are available here – you can check them below.
Final Thoughts on How to Write a Position Paper
So, in order to write a position paper, you need to choose an appropriate topic and elaborate on your position regarding the specific problem. Then you should defend it using logic, facts, and confidence. Still not clear what are position papers and how one should write them? Check out this sample position paper for students available below, and you'll find all our tips illustrated there. Follow its structure and style, just don't copy anything to avoid plagiarizing.
If you are stuck in any stage of the writing process, don't hesitate to use professional academic writing services. StudyCrumb is always here for you to solve any academic challenge you may have. Let us know your task, and we will match you with the most fitting expert who can write an excellent position paper for you. 
FAQ About a Position Paper
1. how long should a position paper be.
The length of a position paper is usually limited to one page and a half (up to 350 words). Don't make it too long, stick to the facts and brief statements. When given with confidence, concise claims are more persuasive. At the same time better include all necessary evidence, not rely just on confidence. So don't make it less than one page.
2. What are the kinds of support in a position paper?
You can use these support types in your position paper:
Factual knowledge: either well-known facts (e.g., historical or biological) or data retrieved from credible sources;
Statistical trends: always helpful for making assumptions but also need to be backed by sources;
Informed opinion: citations from renowned specialists in fields related to your topic.
3. What is forbidden in a position paper?
When writing a position paper, avoid the following:
Taking opinions for facts.
Using threats or derogatory language as a means of persuasion.
Comparing unrelated situations and making some conclusions from that.
Copying other works without citing them.
Rachel R. Hill is a real educational devotee. She prides in writing exceptional general guides while listening to every need of students.
You may also like
A Brief Guide to Writing a Position Paper
13 July, 2020
13 minutes read
Author: Mathieu Johnson
Speaking your thoughts out loud happens to be easier than doing the same in writing. Why is that so? Every time you prepare a speech, you need to write it down first. And your writing needs to be precise because readers are about to know what you've put down on a paper. When it comes to a position paper, your mission is to express your opinion on a controversial topic. You will have to take a side on a specific topic and make up a case based on your opinion. To succeed in this writing task, you may need some guidelines.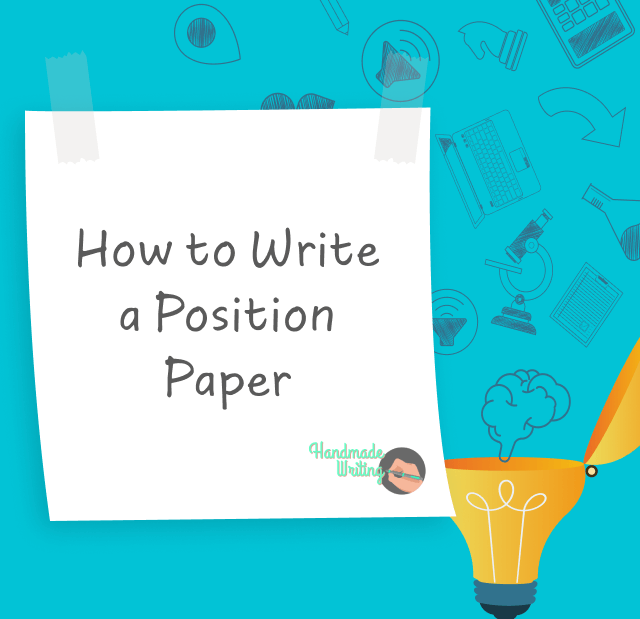 What Is Position Paper?
A position paper is a kind of essay in which you express your opinion or position regarding a particular subject matter. It can be used for different purposes, from a discussion of international challenges to an analysis of business strategies. As a result, a position paper format is widely used in business and politics. Also, it can take a form of a report revealing your plans for the subject matter at hand. A position paper should contain a smooth flow of thoughts and ideas that provide a rock-solid evidence for your line of reasoning.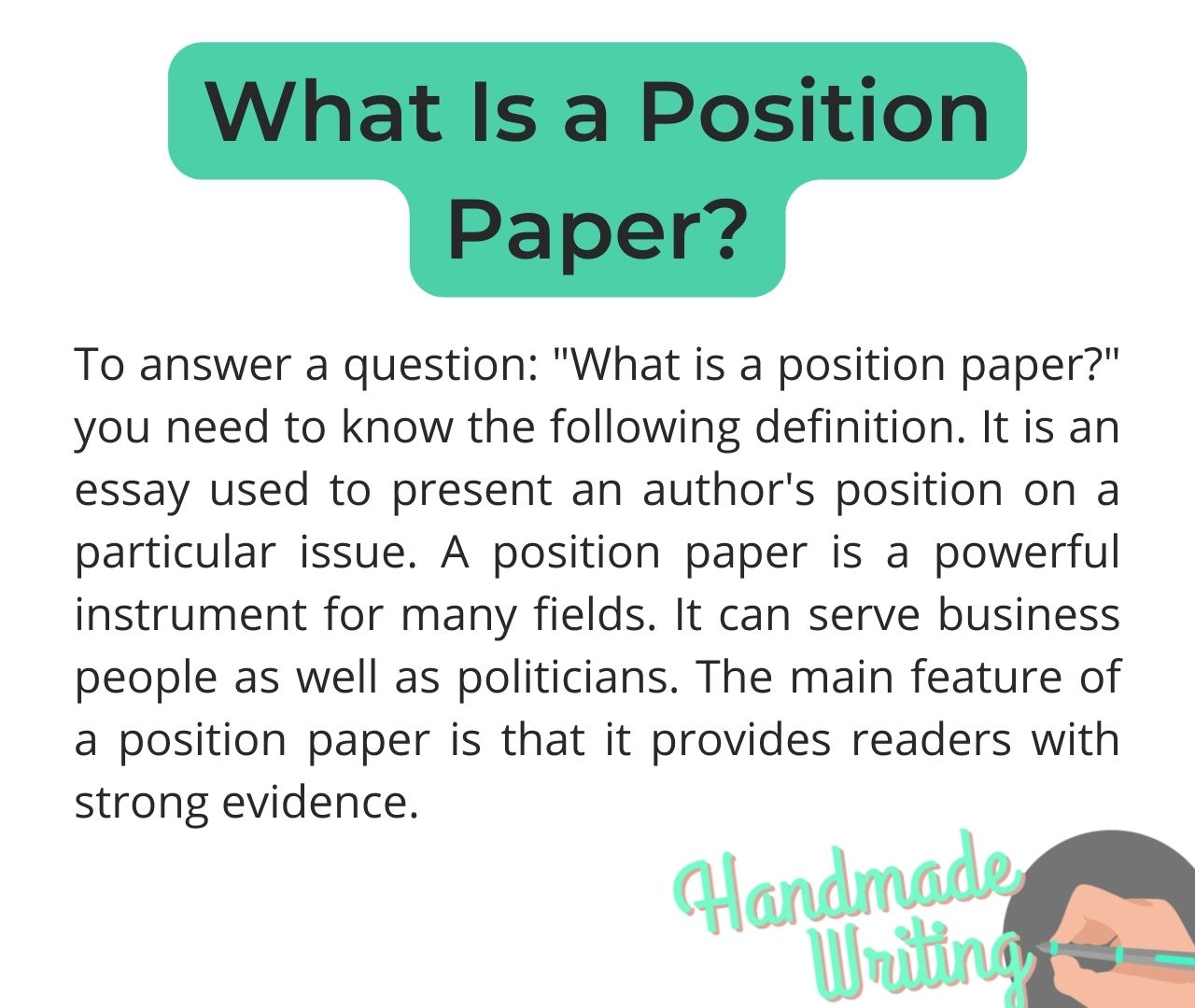 What Are The 3 Parts of a Position Paper?
A position paper consists of three main parts: introduction, body, and conclusion. Here is an explanation of what you can write in each part:
Introduction
The introductory part aims to attract the reader's attention to the covered subject matter. Ideally, you should begin with several opening sentences about the specific issue to hook the reader.
The body part involves background information, evidence to back up your opinion, and analysis of both sides of the subject matter. By conducting thorough research, you will collect enough data to support your claims. The main point is to address both aspects of the argument. That way, you will show the reader that you are objective in your statements.
In the conclusion part, you need to restate the key points of your essay without adding anything new. Depending on your topic, it  makes sense to suggest a solution to the problem.
How to Write a Position Paper?
To start writing a position paper , you should have a clearly stated topic that is debatable with logical details. While writing a paper, you should examine your vision of the problem through the prism of available arguments. Consider practicability, cost-effectiveness, and local environment when evaluating possible solutions and necessary actions. In other words, you should express, explain, and back up your opinion. And don't forget to be specific in stating and supporting your arguments.
Select a Position Paper Topic
If you want to create a good position paper, you should focus on a subject matter that has enough findings to support it as well as some controversy to produce an argument. If you are dealing with a position paper assignment, you will want to skip your personal values and focus on something that can get you the highest grade. Here are some of the position paper topics to consider: 
Should reality TV shows be regulated?
What are the positive and negative sides of video gaming?
Are there any parallels between video gaming and addiction?
Can beauty contests have a positive impact on women?
Should children have a schedule for school and after-school activities or be given more free time for playing?
What affects the rapid increase in child obesity?
How to reduce the number of abortions without legislation?
How can pro-life and pro-choice groups cooperate?
Should the production of Barbie dolls be banned?
What is the meaning of true beauty?
Should young children be forced to compete at athletics?
What are the reasons for blood cancer?
How does COVID-19 pandemic affect the business sector?
Is COVID-19 a real problem or a huge fake?
How does COVID-19 affect our lives?
Should media coverage be taken under control?
Is private school tuition really worth it?
How can the country's school system be amended?
What role should technology play in the business sector?
Should college athletes receive a salary?
Should college athletes be allowed to skip classes?
Technologies are changing the way people think.
How are online technologies affecting the way we live?
What laws should regulate the use of cell phones in cars?
Should parents limit teenagers' use of social media?
Should scientists be allowed to experiment on human embryos?
What causes people to immigrate illegally?
Is there any way to reduce the immigration rate?
Can illegal immigration be justified?
How do people justify war?
How significant is race to American identity?
What is the world culture?
What is the value of knowing your cultural background?
Should schools teach multiculturalism?
Is global warming a problem?
Is racism the problem of the modern community?
How can clean water be provided to everyone?
Is the problem of air pollution exaggerated?
What needs to be done to reduce the level of air pollution?
Who should take responsibility for air pollution?
Will the worldwide population increase?
What needs to be done to stop poaching of endangered species?
Is hunting good for the environment?
Are citizens responsible for their local environment?
What can manufacturers do to reduce the air and water pollution across the world?
What is the real importance of clean water?
Is there any connection between health and pollution?
What can people do to stop global pollution?
How can people be encouraged to recycle more?
How does global warming increase?
Preliminary Research
How do you write a position paper? Where to start from? Preliminary research requires you to find sufficient evidence for the covered subject matter. At the same time, you don't need to rely on a subject matter that falls apart under a challenge of hefty research. You will also need to specify the sources you are planning to use. Follow them in bibliography and make some notes about every particular book, journal, or document you take information from. Thus, you will save a lot of time in the writing process.
By searching a couple of education and social sites, you will be able to find professional research data. Our professional essay writer recommends to narrow your focus, you will develop a list of questions that you have to answer in your paper. If you find no valuable information after spending several hours on research, you should understand that your position cannot be supported by sufficient findings on trustworthy sites.
Challenge Your Topic and Collect Supporting Evidence
You will need to dispute the truth or validity of your topic by finding supporting evidence. If you have some doubts, you may need some time to identify all the possible challenges that you have to deal with. Your position paper will address the opposing view and address it with counterevidence. It will make sense to have some discussions with friends, colleagues, or family about the topic. That way, you will be able to learn some additional thoughts and ideas that can be used for further research. As soon as you find some counterarguments, you will need to analyze them. Once it is done, you will see whether they are sound or not.
Another useful approach to challenging the topic requires you to mention your arguments on one side and opposing arguments on the other one. In which part of the paper do you have more points collected? Which points are stronger? If counterarguments seem to outnumber your arguments, you will have to reconsider your subject matter or your opinion on it .
Position Paper Outline
Before taking action, you'll need to develop a position paper outline to organize your thoughts and ideas. With an outline, you will find it easier to write a position paper. So how will you do that? It depends on your personal preferences. Some writers find it easier to apply pictures and diagrams, others just follow a template offered by the teacher. If you feel like writing an outline yourself from scratch, don't hesitate to do so. You can create it on your computer or write it down in your notebook. After all, there is no right or wrong approach to developing an outline. The main point is that an outline contains all the key points that you have to add to your position paper. You may want to look at a position paper sample before starting the writing process. Here is the format to be followed:
Decide on your topic with some background details. Develop a thesis sentence that addresses your position. Some examples are as follows:
Smoking is a bad habit causing breathing problems.
Fast food packages should be marked with health warnings .
Air pollution requires certain actions from the national governments.
Decide on potential contradictions to your position. Here are some examples: :
A medical examination needs to be conducted on an annual basis to monitor the possible negative health conditions .
Health warnings  can affect the companies' revenues.
The national program can be quite costly.
Cover the opposing points. Make sure that you aren't contradicting your own thoughts and ideas. Sample points are as follows:
It can be hard to determine the monitoring process.
Citizens don't want their government to abuse its power.
Program funding will fall on the shoulders of average taxpayers.
Explain your position through the prism of counterarguments. This is how you can contradict some of the counterarguments and back up your own one. Sample points are as follows:
The government has already tried to reduce smoking statistics in the country.
Restaurants will enhance the quality of food in case of using health warnings .
The government's primary role is to protect citizens.
Sum up your arguments and express your opinion in different words. You should finish your paper by focusing on your arguments and responding to the counterarguments. You need your reader to understand and accept your opinion on the covered subject matter.
When you create a position paper, you should act with confidence. In the end, your mission is to reveal your position from the best side.
Tips on Writing a Position Paper from Our Experts
Even if you have a position paper example, you still may need some practical recommendations to make things easier for you. Here are some tips you need to follow during the writing process:
Decide on a topic. While choosing the topic for discussion, you should find the one you have a clear idea of. You can broaden your outlook by reading some literature on the desired subject matter. Ideally, you should embark on different  viewpoints to consider them for further analysis.
Express your position idea. Focus on one specific aspect of the topic in order to express it in a one-sentence opinion. Make sure you have found a really arguable idea. If the topic cannot be debated, then it can hardly be used for writing a good position paper.
Be precise in your statement. Try to express your opinion briefly and clearly.  A position paper is not meant to be vague.
Lead the narrative in the present tense. You are discussing the topic here and now, so the use of the past tense is quite inappropriate.
Minimize the use of superlatives . Avoid using superlatives such as biggest, major, extremely, and so on because they make the context sound exaggerated.
Use frequently used terms. To make the content look appealing and well-written , you should use the most common thematic terms such as world community, member states, recommendations, development, realization, regulations, international, and so on.
Use commonly used verbs . You should include some commonly used verbs such as comprehend, enable, recognize, acknowledge, believe, suggest, consider, addresse, highlight, and so on.
Proceed with final proofreading . You cannot consider your position paper as completed unless a successful spelling and grammar check is done. To achieve the maximum result, you should read your paper aloud a couple of times. That way, you will find it easier to indicate and fix mistakes.
While there is no universal formula for writing a perfect position paper, you can still follow some simple tips that'll  make you closer to the desired result. Just think analytically and act logically throughout the writing process.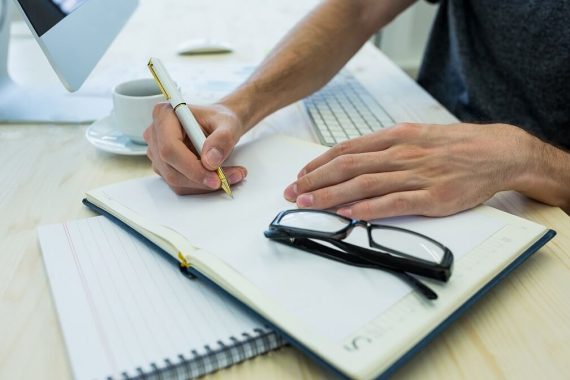 Best Essay Writing Services 2023
Student life can often be quite challenging because students have to deal with challenging college essay writing assignments. To facilitate the learning process, many services help you complete written work and get high scores. Now we will tell you about the best services that you can turn to and get high-quality papers. Essay Writing Service […]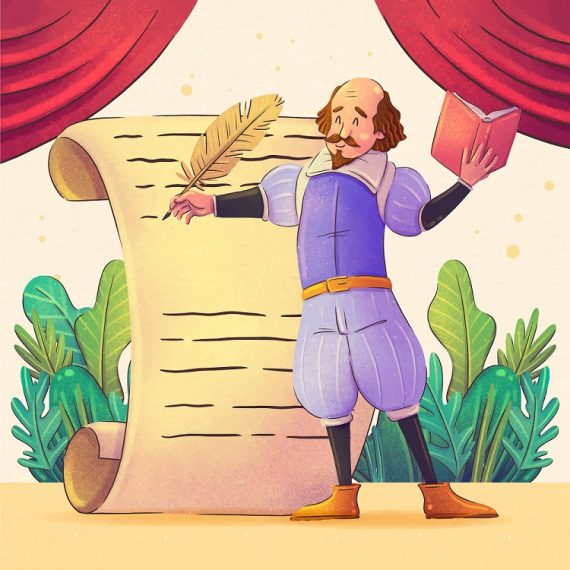 A life lesson in Romeo and Juliet taught by death
Due to human nature, we draw conclusions only when life gives us a lesson since the experience of others is not so effective and powerful. Therefore, when analyzing and sorting out common problems we face, we may trace a parallel with well-known book characters or real historical figures. Moreover, we often compare our situations with […]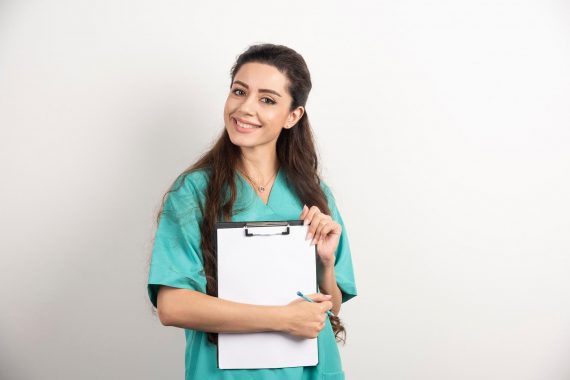 Nursing Research Paper Topics
Selecting an academic paper topic is a crucial step in the writing process. The variety of nursing research topics makes it challenging to find the appropriate paper theme. But if you choose a sound nursing research paper subject, it will contribute to a flawless thesis statement, using relevant resources, a smooth writing process, and impressive […]
2 Position Paper Examples That Stand for Something
You're sitting in the back of a sociology class, trying to focus on the lecture, when the prof brings up a controversial topic, such as abortion, gun control , capital punishment, or marijuana legalization. I'm almost positive that you have a position on every single one of these topics.
Click To Tweet
Knowing where you stand on a topic is an important step in writing an effective position paper, but it's also a good idea to check out a few examples just to see what a well-written position paper looks like.
This post shows you two position paper examples that stand for something.
But First… A Few Position Paper Resources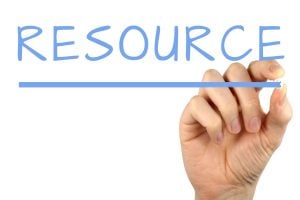 Before you review the two sample papers, you might need a little help getting together your ideas for your paper.
Check out this list of resources:
Trying to find the perfect topic? Read 16 Position Paper Topics That Pick a Side .
Need help outlining? Read This Position Paper Outline Will Help You Get Started .
Looking for help with APA or MLA? Read The Stress-Free Guide to APA Essay Format or The Stress-Free Guide to MLA Essay Format (8th Edition) , depending on which applies.
Want a quick refresher on essay format? Read Essay Formatting Survival Guide (Infographic ).
Now that you're armed with plenty of additional resources, take a look at how these writers have expressed their positions in the two example essays below.
The two position paper examples below present topics that are controversial. Take note that both writers take a clear stance on the subjects.
For each of the papers, I've included comments to point out what the writer does well. I've also provided a few suggestions where the position paper examples could be improved.
Position paper #1: The Death Penalty Is Unjust Because of the Inhumane and Cruel Methods of Execution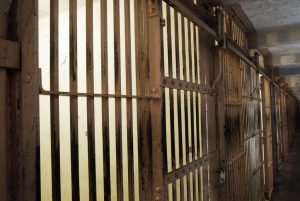 (*Click images below to enlarge.)
Need to avoid some of the pitfalls the writer above struggled with? You might find these posts helpful:
Why Third-Person Writing Is Critical to a Great Essay
97 Transition Words for Essays You Need to Know
How Comedians Teach You to Write Good Transition Sentences
Position paper #2: The Issue of Government Surveillance and Its Role in National Security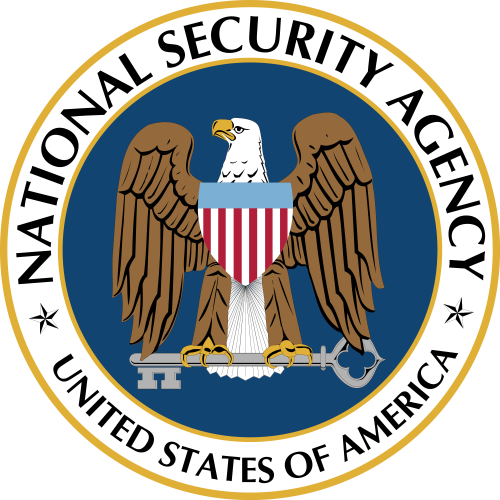 Want to avoid the weak points of the above paper? Check out these resources:
How to Write Good Hook Sentences
3 Types of Essay Support That Prove You Know Your Stuff
How to Write a Killer Essay Conclusion
How About a Few More Examples?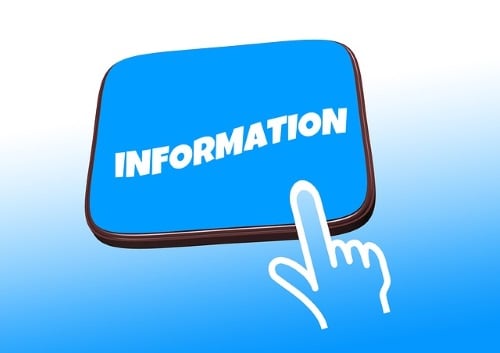 Just in case you'd like to read some additional position paper examples to get a few more ideas, check out these two papers from our database:
The Question of Whether Athletes are Role Models
The Ethics of Legalizing Voluntary Euthanasia
If you're doing some serious research and need to write a longer, more formal position paper, take a look at this example:
Position Paper on Education and Training
Need a walk-through on how to write a position paper from start to finish? Read How to Write a Position Paper That Takes a Strong Stance .
Don't forget—if you're not sure your paper is ready to turn in, let an expert Kibin editor lend a hand and review your work.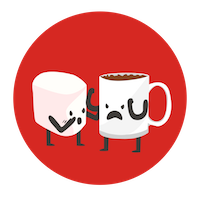 Psst... 98% of Kibin users report better grades! Get inspiration from over 500,000 example essays .

About the Author
Susan M. Inez is a professor of English and writing goddess based out of the Northeast. In addition to a BA in English Education, an MA in Composition, and an MS in Education, Susan has 20 years of experience teaching courses on composition, writing in the professions, literature, and more. She also served as co-director of a campus writing center for 2 years.
argumentative essays
essay examples
position paper