Obesity in Malaysia is a ticking time bomb
The World Obesity Day that fell on March 4 addresses the global obesity epidemic. Among its missions are to increase awareness that obesity is a disease.
Malaysia has the highest prevalence of obesity among adults in South East Asia. In the 2019 National Health and Morbidity Survey, 50.1% of our adult population were reported to be overweight (30.4%) or obese (19.7%). Obesity is a risk factor for non-communicable diseases (NCDs) like type 2 diabetes, cardiovascular disease and several cancers such as breast, large intestine, pancreas and kidney cancers. Compared with normal-weight individuals, obesity increases the risks of type 2 diabetes by sevenfold in men and a 12-fold increase in women.
Professor Dr Moy Foong Ming , Professor Dr Noran Naqiah Hairi and Dr Wan Kim Sui (our Doctor of Public Health candidate) wrote to the media expressing their worries about the obesity problem and suggested some recommendations for the general public. The article has been published in The Star , Malaysiakini , and Sinchew .
A local study found that 30% of our type 2 diabetes patients were clinically obese. Diabetes patients need to achieve as many ABC treatment goals as possible to prevent complications like cardiovascular disease, kidney disease, and foot complications. (A for A1C reflects blood sugar control over the past three months, B for blood pressure and C for LDL-cholesterol or bad cholesterol).
However, the diabetes patients who were obese were 1.5 times less likely to achieve all three ABC goals than normal-weight patients. Weight reduction is a great strategy for overweight and obese patients to improve blood sugar, blood pressure and cholesterol control. That's killing at least three birds with one stone.
Some recommendations for Malaysians are:
Follow a healthy plate according to the concept of " suku suku separuh " or "Quarter quarter half". (Details: ¼ plate – of grains or grain products, preferably whole grains; ¼ plate of fish or poultry, meat, or egg and ½ plate of fruits and vegetables)
Exercise regularly. For adults, aim to have 150 minutes of moderate-intensity physical activity (i.e. brisk walking, cycling with light effort and recreational badminton) per week.
Remember, obesity is not just about physical appearance. It is a disease that could give rise to other NCDs.
Share this:
Click to share on Twitter (Opens in new window)
Click to share on Facebook (Opens in new window)
Click to share on WhatsApp (Opens in new window)
Click to share on LinkedIn (Opens in new window)
Click to share on Telegram (Opens in new window)
Click to share on Reddit (Opens in new window)
Click to share on Tumblr (Opens in new window)
Click to share on Pinterest (Opens in new window)
Click to share on Pocket (Opens in new window)
Click to share on Skype (Opens in new window)
Click to print (Opens in new window)
You may also like
Collaboration Key To Vaccinating Vulnerable Orang Asli — Hazreen Abdul Majid
Misinformation regarding Covid-19 vaccination can occur within the community at large, which includes the Orang Asli community. As highlighted by the World […]
Aceh Rehabilitation and Reconstruction Project
The Aceh Rehabilitation and Reconstruction Project is a joint undertaking by University Malaya Medical Centre (UMMC) Faculty of Medicine, University of Malaya […]
Congratulation Dr Ester Wong for getting the Anugerah Persatuan Siswazah Wanita Malaysia
The Department would like to congratulate Dr Ester Wong for getting the Anugerah Persatuan Siswazah Wanita Malaysia. Starting in 2020, the Malaysian […]
Congratulate Siti Normaznum on your new baby girl
The Department wish to congratulate Siti Normaznum on her baby girl which born in University Hospital at 19.40 hrs, 10 June 2005.
Privacy Overview
You must be logged in to post a comment.

Obesity in Malaysia: Unhealthy Eating is as Harmful as Smoking

Executive Summary
Malaysia and Indonesia have the highest proportion of obese and overweight citizens in ASEAN, and unsurprisingly, both countries show the highest overall costs of obesity as a percentage of healthcare spending in the region
Obesity reduces productivity significantly and has a direct impact on the country's GDP performance
Policy interventions are available, but lack strict enforcement by the governments and authorities
Examples from other countries show that interventions that target individual food intake, physical exercise, food labelling and taxation hold great potential in tackling obesity in Malaysia
In the case of Malaysia, such interventions are available at both the federal and state levels
Introduction Obesity is influenced by factors such as rising income, urbanisation, shifting lifestyles and genetic aspects. It is a growing concern in Malaysia as diseases such as Type 2 diabetes, cancer, cardiovascular disease, stroke and chronic diseases are reaching worrying levels. Recently, Malaysia's Health Minister Subramaniam Sathasivam warned that the country is facing an obesity epidemic, and just over half of the population is either overweight or obese. [1] By comparison, 20 years ago, only 4% of Malaysians were considered obese. According to the latest estimates from the World Health Organisation (WHO), almost 14% of the country's citizens fall under the 'obese' category. A further 40% are overweight. In the last 45 years, fat and sugar intake has increased by 80% and 33% respectively.
The Body Mass Index (BMI) is generally used to classify an adult population as underweight (BMI <=18.5), overweight (BMI >=25.0) or obese (BMI >=30.0). The normal BMI range lies between 18.5 and 24.99. The BMI is calculated by a person's weight in kilograms divided by the square of his or her height in metres (kg/m2). BMI values are independent of age or gender. As shown in Figures 1 and 2, Malaysia has the most overweight and obese population among ASEAN countries.
Figure 1: Percentage of overweight population with BMI>=25, agestandardised adjusted estimates, adults

Figure 2: Percentage of obesity prevalence population with BMI>=30, agestandardised adjusted estimates, adults

Impact and economic costs As illustrated in Figure 3, Malaysia also suffers the highest overall cost for obesity as a percentage of the country's healthcare spending, reaching an alarming 10-20% of the country's healthcare expenditure. Among other ASEAN countries, Indonesia ranks second with costs at 8-16% of healthcare spending, while Singapore comes third, with costs at 3-10%. The table also shows that obesity is both a problem in developed, as well as middle-income and developing countries in the region.
Figure 3: Total cost of obesity as a percentage of healthcare spending [2]

Obesity also has a direct impact on the country's GDP performance. As shown in Figure 4, Malaysia's total cost for obesity as a percentage of nominal GDP ranks top at a range between 0.4% and 0.8%, far ahead of all other countries in ASEAN. A recent study estimates that worldwide GDP losses both from direct and indirect costs of diabetes from 2011 to 2030 will total US$1.7tril, comprising US$900bil for high-income countries and US$800bil for low- and middle-income countries. [3]
Figure 4: Total cost for obesity as a percentage of nominal GDP [4]

Costs for obesity can be classified into direct and indirect costs. Both are substantial for the public healthcare system, including treatment costs, lost economic output and the loss of years of productive life due to obesity-related mortality. Direct costs involve private and public specialist treatments, as well as other medical consultation fees. Indirect costs are productivity losses due to greater frequency of illness, or dropping out of the workforce by reason of early death or low average retirement ages.
Figure 5: Economic costs of obesity

A study conducted by "The Economist" shows that the total cost of obesity in Malaysia lies between US$4-7bil (RM17-30bil). [5] This is equivalent to about 2% of the country's total GDP.
Obesity interventions Drawing up effective interventions and policies to combat the problem, however, is challenging. Obesity in Malaysia has genetic and behavioural underpinnings and policies need to be weighed against political practicability.
Generally speaking, obesity is a result of excessive and inadequate food intake, combined with the lack of physical activity and genetic susceptibility. To help people maintain a healthy weight, the WHO has come up with some simple guidelines. These include the advice that a person's total fat intake should not exceed 30% of the total energy intake; that fat consumption should be shifted from saturated to unsaturated fats; and that industrial trans fats should be eliminated from individual diets. The WHO also recommends reducing the intake of free sugars to less than 10% of total energy intake. Aiming for less than 5% is optimal. Additionally, individuals should perform at least 150 minutes of physical activity per week.
The chances of developing obesity are low if these guidelines are followed. However, governments have been largely unsuccessful in combating obesity in recent decades, with studies showing that the proportion of overweight adults globally increased from 28.8% to 36.9% between 1980 and 2013, and there has also been a substantial increase in overweight and obese children in both developed and developing countries.
Table 1: Interventions showing the greatest promise [7]
Table 1 shows a list of interventions that are considered to hold the greatest potential in battling obesity. Most promising are interventions that target food intake. Based on global evidence, reducing portion sizes, taxation of specific food types and the implementation of certain school and workplace policies have shown great success. Physical activity interventions have great potential as well, especially when combined with a healthy diet.
There are three types of interventions to consider when fighting obesity, namely (1) physiological interventions; (2) physical activities; and (3) psychology and behaviour.
Physiological interventions include surgical procedures and anti-obesity medications. Generally, surgery is a safe and effective option that leads to weight loss in the short term. It quickly improves life and can put Type 2 diabetes into remission. However, since surgeries are expensive and require technical expertise, only morbidly obese patients should consider them. Surgery as an intervention therefore has little impact at the general level.
Among adults and children, physical activities are an effective method for reducing overweight and obesity, especially when combined with a healthy diet. These are important interventions given the fact that increasing urbanisation and rising income have perpetuated a sedentary lifestyle in Malaysia. The government has introduced a media-friendly physical activity campaign called "10,000 Steps A Day". Other countries in the region have explored similar campaigns, such as the "Walk for Nutrition" in the Philippines or Singapore's "National Steps Challenge". In Indonesia, Jakarta implements a car-free Sunday zone so people can use the freed public space for physical activities. However, the effectiveness of such campaigns remains to be seen.
Singapore, with its "Trim and Fit" programme, which includes physical activity regimes for overweight children, is one of the few countries that has actually implemented a structured evaluation policy for physical exercise. It successfully reduced obesity among 11-12 year olds from 16.6% in 1992 to 14.6% in 2000, and in the 15-16 age group cohort, from 15.5% to 13.1%. [8]
Other physical activity programmes in the region involve efforts to restructure public spaces to encourage the uptake of physical exercise. Urban planning is considered crucial to anti-obesity policies. Congested cities in the region do lack open spaces, and the hot and humid climate discourages people from being physically active outdoors. Air-conditioned gymnasiums are available only to the affluent classes.
The most common cause of obesity is the consumption of unhealthy foods and the failure to perform sufficient exercise. Routines formed in childhood, lack of information or education, and behavioural inclinations are all factors that inform personal dietary choices and lifestyle behaviours. To counteract this, interventions that encourage behavioural changes, such as advertisements and educational campaigns may be useful.
Policy recommendations
Awareness campaigns
As early as 1997, the Malaysian Ministry of Health had started taking steps to tackle obesity in the population by launching a healthy eating campaign, followed by a "Less is More" campaign in 1998 to reduce sugar intake.
Singapore has also undertaken several psychology-based campaigns, often leveraging on competitive or prize-giving incentives. Starting in 2000, the Health Promotion Board introduced the Championing Efforts for Improving School Health (CHERISH) Award in schools to encourage schools to set up comprehensive health promotion programmes for staff and students. In 2015, the country's "Life's Sweeter with Less Sugar" campaign encouraged people to choose unsweetened drinks by offering 'scratch and win' cards upon purchase of relevant products.
Another approach is to publish nutritional guidelines that advise consumers on how various ingredients affect their weight. Tackling unhealthy eating routines in childhood through school-based educational campaigns may offset full life-cycle obesity that would incur considerably more expensive health outcomes for the individual and society in the long run.
Advertisements
Advertisement restrictions are another important intervention measure. Nowadays, people are increasingly confronted by media messages promoting nutrient-poor food and beverages. Such is definitely the case in Malaysia. During school holidays for example, TV advertisements for unhealthy foods are rampantly obvious.
To name a few further policy examples that may be relevant to Malaysia, the governments of Norway, Sweden and the Canadian state of Quebec have all banned advertisements targeting children aged 12 years and under. Since January 2016, Taiwan's Food and Drug Administration has restricted commercials promoting unhealthy foods from broadcasting on children's channels between 5pm and 9pm, and companies promoting unhealthy meals aimed at children are prohibited from offering free toys. Restrictions are also placed on high-fat and high-calorie foods.
Singapore's Advertising Standards Authority has announced that adverts "should not actively encourage children to eat excessively throughout the day, or to replace main meals with confectionery or snack foods." [9] However, these regulations do not cover social media platforms and applications, or international websites. A new advertising code took effect in January 2015 to reduce children's exposure to advertisements for food and beverages high in fat, sugar and salt.
In 2010, South Korea implemented efficient controls on TV advertisements for energy-dense and nutrient poor (EDNP) foods, targeting the hours that children were likely to watch the TV. In Indonesia, advertisements are not permitted to be broadcasted to children under the age of five, unless the product is especially designed for children of that age category.
The fiscal approach
Governments around the world have been exploring the taxation of unhealthy foods to discourage consumption. For example, Indonesia, India and the Philippines have considered the implementation of sugar taxes. In December 2015, an Indian government committee recommended a 40% levy on high-sugar drinks. However, this recommendation was not turned into a policy initiative. Other schemes are progressing in the Philippines where the government is set to introduce a 10% tax on all sugar-sweetened drinks. In April 2016, a proposal was made in Thailand to tax packaged drinks according to sugar content. This would increase prices for these products by up to 20%. Lawmakers in Vietnam had debated a proposed 10% tax on soft drinks in 2014, but this initiative has since been cancelled.
Food labelling
Food labelling has been practiced across ASEAN countries in different ways. In Malaysia and Indonesia, nutrition labelling is required, but other ASEAN countries like Singapore, Thailand and the Philippines maintain a voluntary practice. To be most effective, food labels need to be kept simple and worded in a manner that is easy for consumers to understand.
Food "zoning"
Restricting the availability of unhealthy foods is another promising method. The more inconvenient it is to obtain unhealthy food, the less likely people are to consume them. In January 2012, Malaysia's Ministries of Education and Health announced new guidelines for food and beverages sold in school canteens, such as the advice to display calorie contents. However, no penalties have been imposed on canteen operators who fail to act accordingly.
Conclusion Effective interventions are available to Malaysian authorities to encourage the adoption of low-calorie, low-fat and low-carbohydrate diets. These include clearer and simpler food labelling, restricted access to vending machines, and portion-size reductions in schools. Additionally, greater collaboration between the government and the food industry on product innovation, as well as developing best-practice codes of conduct for food and beverage marketing would be helpful. Physical exercise is a key factor in tackling obesity.
In summary, several promising pathways have been identified which can be implemented by authorities at the federal or state level:
Interventions that target food intake are promising at the individual and population level
Physical exercise plays an important role in preventing and reducing obesity. Authorities should work to increase access for the public to facilities and public spaces where such activities can be carried out
Simpler food labelling can have a significant impact by helping consumers make informed choices
The private sector and food industry can also play a constructive role in designing new food products with lower sugar and fat content
Child-focused obesity measures are most important, as childhood obesity is hard to reverse and can lead to chronic illnesses later in life. Options include restricting the availability of higher fat or high-sugar foods in schools. Besides this, physical education must become an essential and central part of school curricula
[1] https://www.thestar.com.my/news/nation/2016/04/02/putrajaya-tops-obese-list-obesity-on-the-rise-worldwide-it-has-highest-rate-of-overweight-people-in/
[2] Tackling obesity in ASEAN, The Economist Intelligence Unit Limited, 2017, p. 5
[3] Bloom DE, Cafiero ET, Jané-Llopis E, Abrahams-Gessel S, Bloom LR, Fathima S, et al. The global economic burden of noncommunicable diseases (Working Paper Series). Geneva: Harvard School of Public Health and World Economic Forum; 2011.
[4] Tackling obesity in ASEAN, The Economist Intelligence Unit Limited; 2017, p. 5
[5] Tackling obesity in ASEAN, The Economist Intelligence Unit Limited; 2017, p. 28
[6] http://www.who.int/nutrition/publications/guidelines/sugar_intake_information_note_en.pdf
[7] Tackling obesity in ASEAN, The Economist Intelligence Unit Limited; 2017, p. 32
[8] http://www.straitstimes.com/singapore/a-more-holistic-approach-to-a-childs-health-and-fitness
[9] https://www.hpb.gov.sg/article/public-consultation-on-the-proposed-strengthening-of-food-advertising-guidelines-for-children
Managing Editor: Ooi Kee Beng Editorial Team: Regina Hoo, Lim Su Lin, Nur Fitriah, Ong Wooi Leng
You might also like: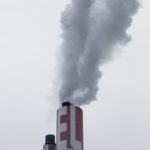 Stay Updated
Malaysia Students
Enter your email address to get ★ FREE Malaysia Scholarships 2020 ★ Post your advertisements for free here!
Shop Discount Promo
Ask Question & Get Help
Rent a Room
Scholarships
Part Time Jobs
Write & Get Featured
Buy Bus Tickets
Thursday, June 26, 2014
46 good spm english model essays / free essay samples for o-level, ielts, toefl & muet writing, 46 model essay samples for spm english, o-level, ielts, toefl & muet writing, descriptive essays.
My Best Friend
Describe an afternoon at the bus station
A Horrifying Swim
A Prominent Malaysian Leader
A Demonic Gold
My Favourite TV Programme
The Night Market
Narrative Essays
A Horror / Tragic Story
Finally, A Voice Message
That is the reward for my patience and hardwork
A Holiday I Would Never Forget
Couple Foils Robbery Attempt
Write a story starting with: "The widow had to work hard to bring up her little son alone..."
My Most Embarrassing Situation
A Road Accident
Autumn on Sugarbush Street
Of Bombs and Ice-Cream
Argumentative / Persuasive Essays
Haze: A Danger to Health
Cell phones - One of Our Greatest Technologies Misused
Importance of Studying English
Reflective Essays
Are undergraduates ready for the real world?
Does School Prepare Us for Life
What would you do if you had a lot of money
Factual Essays
Social Networking Website
Directed Writing
Anti-Smoking Campaign Speech
Informal Letter
Informal Letter Sample
Formal Letter: Letter of Application
Formal Letter: Letter of Complain
Complain Report About School Canteen
Book Report
Police Report on Accident
48 comments:
Is there any chinese language essay?? can recommend??
lol u retarded?
Why are you so mean? Which part of it is retarded?
Maybe he lack of attention in his life
Dude, there are really chinese essay in spm. What's wrong with you guys
Are you lost mate? This webpage is for english essays, not chinese retard
Cmon he just asking if theres any chinese language essay... nothing wrong with it... sorry i think u are the one who is retarded here... no one r supporting ya...
what is naratif composition

Lol retarded 9 yr olds hating over a single question
WTH????? He is just asking. FGS he is not even asking u man..That question were asked to the admin. Pls just mind your own bussiness..
Senyap ar semua
Ahaha. Retarded indeed.
Ni nk buat rujukan ke gaduh?
Spm around the bout
guys i think,personally that this site helps you a lot in your studies.Amazing essays which are wonderfull
This is a fabulous site , helps me a lot😍
hey there.. im just here looking through the comments
i honestly thought that no one gonna be on this blog in 2021
bunch of pointless people arguing about an idiot
The test score works as a proof of their language proficiency and knowledge. Finding the Best TOEFL Coaching it self is a task because the objective of TOEFL classes is to give you interactive examples of TOEFL test questions.
Good Work for English learnes
This is important to remember while you are browsing IELTS or TOEFL preparation course, if you are planning on applying for citizenship or collage and intend to use your results as an entry requirement.
klau tuk repeat bi spm ngan st ada x ?
After attemting for my IELTS five times I had to get professional help and nothing like enrolling in Insearch I had an amazing support team that helped me clear and achieve my required target.
The MBA is a master's degree in business administration which helps people attain a better understanding of the scientific approach in management.
With such programs it will be more easy for the students to get the good writing ideas and the techniques, looking forward to most important among them.
Transferring to a four year university may actually be a cheaper way to get a high quality education. This article provides tips for students who wish to transfer in.
That's really huge list of sample essays for students those need to write essay and facing difficulties. I am sure that will be very helpful for students studying in various level.
To be honest All the 46 Model essays are uncomparable to the O level English Standard. In fact,writing such a essay in o level english will guarantee a fail
Woah,these essays are actually good for SPM level. Seeing this comment,I wonder how am I going to survive after SPM with my own level of English. HUhu..T-T
totally useful for me
thank you much for the God's sake who had done this blog :) You pretty had aid me much in essays
thanks for the essay samples! I was struggling what I want to write about for my mid term examination.. But not anymore :)
Hey I would like to get in touch with you about publishing one of my articles here? Any way to do that??
Click here for email address to submit your article.
Thank you for sharing. This is a good material for the development of creative thought. I'm writing an essay for more than five years. Sometimes creative crisis comes. In this moment you need to distract yourself with other thoughts. Good luck to all with essay writing.
Oh, thanks! It is very useful information! Right now I have to write an essay. But I haven't decided yet will I write it alone or with the help of this writing service.
Thank you for the useful samples of the essay. But if we are talking about the uniqueness of I prefer this service. Cuz the professionals guarantee the quality of written works. In addition, I like the price and the system of discounts. So I advise you!
Do you have any doubts on the result of online writing service? Visit us and learn more about our reliable writing service and eliminate all the fears you have. Take professional help and relax!
Any spm 2020 candidates here?. How's your life going?. Mine is cursed
Same and im goin through mid year exams rn...smh
Me, a 12 year old that wants to write longer than the word limit in primary school: wow, this is cool
Malaysia Students Blog is a team blog on Malaysian major examinations, secondary, pre-university & tertiary education, scholarship Malaysia , student resources, students' thoughts and everything relating to students & undergraduates at schools, colleges & universities in Malaysia - Student Education Malaysia Comment Policy: Comments posted at Malaysia Students blog should be on-topic, constructive and add value to the discussion . Comments that are off-topic, one-sentence, abusive or offensive will be removed. Please use proper English with correct spelling and grammar in your comment. For general questions, please post them at SPM Student Malaysia . For enquiries, please email the administrator of this blog: Student at Malaysia-Students dot com.
Join over 50,000 people who get FREE latest scholarship updates via email!
Do not miss any job offers get student part time jobs via email.

RESEARCH PAPERS AND ESSAYS
ESSAY TOPICS
PRESIDENTS OF THE UNITED STATES
Joseph Robinette Biden
Donald Trump
Barack Obama
States Ranked by Size & Population
States Ranked by Date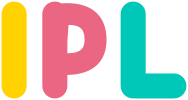 Obesity In Malaysia Essay
Essay on obesity in canada.
As both government and population, Canada must band together and implement new systems to aid in the prevention of obesity. There are three central areas that Canada must focus to defeat obesity: youth, government, and foreign policy. Obesity is continually affecting younger individuals, which is developing obesity into a grave ordeal. Only forty-nine percent of preschool obesity cases are acted upon by health professionals, and an even less six per cent of children have their BMI plotted(Kim). Accordingly, more preventative measures need to be implemented in childhood as early as possible because many obesity cases that start young continue throughout the lifetime. Moreover, early obesity is serious because of the lack of physical activity
Obesity Dbq Essay
"New York City's Board of Health today passed a rule banning super-sized drinks at restaurants, concession stands and other eateries." (Doc A). Individuals in the United States are overweight because they do not know how to limit themselves. If the government were to control one of the main reasons people are obese, then several people would not be overweight because the government would take care of the problem. Banning sugary drinks over 16-ounces would help people lower their sugar intake, which would help people stay in excellent health. Although numerous amounts of people believe they should be able to make their own decisions, the government should be able to control what Americans are consuming because of children, health, and the future.
Structural Functionalist Theory Of Obesity Essay
Obesity remains a growing epidemic that affects people who continually overindulge, causing weight gain which affects many countries and communities around the world especially the United States. During the last couple decade obesity has doubled and threatened people 's health because of adverse habits of overeating. Due to the advancement of mobile technology, fewer individuals perform physical labor. Instead, many people work from a computer where they spend long hours sitting at a desk consuming junk food non-physicality activity that leads to obesity. Consequently, some of the expense to the community regarding how obesity occurs causing medical complications of diabetes, heart attacks, and high blood pressure which produce expense on the economy. Preventing obesity educating individuals and families through the proper eating practices to prevent childhood and adult obesity. The study of sociology regarding obesity could use the theory of structural functionalism that analyzes obesity in the United States.
Summary: Negative Effects Of The Fat Acceptance Movement
The fat acceptance movement is a social organization, which main goals are to challenge fat stereotypes, encourage acceptance at any size and alter the cultural biases of overweight people, but this movement has been demonstrating slight prosperity in its results and instead it is causing negative side effects in society. The fat acceptance movement is encouraging unhealthy lifestyle in individuals, placing body image ahead of health, which could lead to life threatening diseases and even psychological problems. Another negative effect the Fat Acceptance Movement causes is that it offends low weight beings by even encouraging
Obesity In The Black Community Essay
Obesity is a serious problem, affecting an estimated 300 million people worldwide. Its prevalence is increasing in developing countries throughout the world. More than one-third of adults were obese in 2011–2012.(1) Among non-hispanic black adults, however, 56.6% of women were obese compared with 37.1% of men. (1) The health risks associated with obesity make reducing the high prevalence of obesity a health priority. Publications have shown racial and ethnic disparities in prevalence of obesity and few changes in the prevalence of obesity with adults since 2003–2004.(1)
Lack In Nutrition
"Let your food be your medicine and your medicine be your food" (Hardy, 2006). The Greeks followed this idea by the philosopher Hippocrates, but today's society does not take the message seriously. A majority of people eat harmful foods and do not receive the nutrition they need to stay healthy. There are a number of reasons why nutrition is lacking. A lot of teens and college students eat snacks that are not healthy such as chips, pop, candy, etc. The majority of people might only eat one meal that contains the nutritional foods because they are on the go or just simply do not care. There are three major reasons as to why people are lacking in nutrition: nutrition is not taught in school, marketing persuades public opinion about food, and
Persuasive Essay On Childhood Obesity
Today life is on the fast track. People are always on the go and don't have time to properly take care of themselves or their families. For most Americans, fast food and junk food are ready to grab for a snack or a quick dinner. They don't slow down to think about how the foods they are eating effect their long term health. Fewer and fewer families take the time to prepare a nutritious meal and are passing down bad habits to their children. If changes are not made now, then people will soon be living shorter lives and suffer most of their life from obesity and the health issues that come with it. The Government should regulate what Americans consume in order to curb obesity rates and potentially save lives.
Why Is Childhood Obesity Important
At home, parents can help prevent their children from becoming overweight by changing the way the family eats and exercises together. The best way children learn is by example, so parents need to lead by example by living a healthy lifestyle. Prevention of obesity should begin from the first year of life, valuing growth in height and weight of the child together. In children proper nutrition is essential because they are in a stage of rapid growth, the first year triple their weight and increase half its size. At each stage of childhood food is taking a variation and the number of collisions and schedule, so it is important to spend time with a lot of responsibility for that children are taking a feed from small. During the pre-school should start teaching classes on how to be having a good diet, you should go to teach young students how to prevent it and the consequences that can come, if obesity is not prevented. But actually what should be taught to children, is what foods are good for health education and point out more
Analysis Of William Saletan's Please Do Not Feed The Humans
The intake on "cheap" daily food are slowly killing the human race. As social incomes decrease, obesity increase. Fat is no longer a rich man's disease (Saletan). William Saletan the author of, "Please Do Not Feed the Humans: The Global Explosion of Fat" tells a vivid story of how the human race allowed themselves to fall into the hands of a pig. His arguments stayed strong next to him side by side. Saletan gives more than enough information on how, when, and what is happening worldwide about obesity. Although he does not give a solution, he still made an eye opening experience while reading this essay.
Causes Of Obesity In America
Obesity has gained a lot of attention in the recent years especially in the 21st century. Right now in America, there is an ongoing epidemic. The cause is not by viruses or bacteria, but by human nature. There is no one way to solve this serious problem. With growing body sizes and serious medical problems associated with obesity, it is a problem that needs to be addressed and changed. A good way to maintain a healthy weight includes; not smoking, drinking in moderation; a healthy diet and proper exercise. Taking these actions will result in a more relaxed, happy and healthy self. Obesity in America has reached epidemic proportions, although diet and exercise is important in weight management it is not the only cause to obesity.
The Impact Of Globalization On Global Health
global obesity also referred to as "globesity" is nearly three times higher than 1975 statistics and malnutrition affects 12.9% people worldwide (WHO,2017). Defects of current global good systems are leading to human health burdens, society`s economic and environmental costs. Therefore, examining intensification of global overweight and, this report will explore the relationship between globalisation and commercial, economic, political, and social/cultural determinants of health in shaping food systems. Furthermore, the report will also discuss the manifestation and the globesity risks on public health, society and potentially environment (consumerism) along with evaluating global action and strategic responses addressing obesity
Thesis Statement On Nutrition
According to Northoff (2007), nutrition is critical for a healthy and active life, but many people around the world still have no access to sufficient and nutritious food because of poverty and lack of nutrition education. Moreover, Riddle (2005) stresses that nutrition education is a key for developing the skills and motivation needed to eat well, and is especially important in situations where families have limited resources. The benefits of nutrition education and counselling can directly influence nutritional status, consequently, helping in attaining the millennium development goal (MDG) to reduce the prevalence of hunger and malnutrition (Garcia, 2008). In a recent preliminary study conducted by ENDESA in 2007, the way in which the mother's educational level influenced malnutrition was observed. Statistics reveal that 15.4 percent of children of mothers with no education suffered from chronic malnutrition, while 9.4 percent and 4.7 percent in children of mothers with secondary or higher education levels respectively (Acevedo & Menendez, 2006). Undoubtedly, low levels of education especially in women are key perpetrators of poor nutrition practices (Bain et al.,
Persuasive Fast Food Essay
In the conclusion, blaming others has been always the easier and the best solution to get out of the problem. The lack of physical activities played a big role in children's obesity, moreover the unhealthy food choices by the parents may led to increase the chances to get over-obese. Limitation is the key of success in fast food case, it is very important for parents to limit the fast food consumption and to control and monitor what their children eat daily. To avoid the lack of physical activity, parents must manage to take their children at least once a week to a park or a swimming pool without rewarding them with sweets or fast food meal. Furthermore, parents must limit their children access to televisions and social media, so they cannot be fooled by the
The Negative Effects Of Food Advertising
In the middle east and Malaysia, there are huge marketing promotions of food high in fat and many parents are having a tough responsibility in which they are confined between picking a good selection of food products to maintain their health and the health of their children or to succumb to their desires and their children's requests to buy unhealthy advertised food products. Therefore, fast food advertising has a profound negative influence on children's food choices and parents buying behavior in the middle east and Malaysia as it attracts them through several mediums and themes, resulting in unhealthy eating habits and an increase in the consumption of unhealthy food that causes negative health effects as obesity and weight gain, along with a tendency in the middle eastern society and the Malaysian to eat western style fast foods, which in return creates a growing demand for western fast food outlets that rises from the western culture influence on
Importance Of Food Security Essay
Food security is one of the greatest problems faced the world. There is fact said that food is enough for everyone in the world but because of the great changes which happened rapidly in the world the rate of food become less than before and it is difficult to secure it. Food security is very important to ensure that everyone has enough to eat and families can build their communities without worrying about securing their live. To meet global needs, food production must be doubled in the next years in order to solve many issues such as: starvation, malnutrition and associated health. According to The World Food Summit of 1996 defined food security as existing "when all people at all times have access to sufficient, safe, nutritious food to maintain
More about Obesity In Malaysia Essay
Related topics.
About Project
Testimonials
Business Management Ideas
Essay on Obesity
List of essays on obesity, essay on obesity – short essay (essay 1 – 150 words), essay on obesity (essay 2 – 250 words), essay on obesity – written in english (essay 3 – 300 words), essay on obesity – for school students (class 5, 6, 7, 8, 9, 10, 11 and 12 standard) (essay 4 – 400 words), essay on obesity – for college students (essay 5 – 500 words), essay on obesity – with causes and treatment (essay 6 – 600 words), essay on obesity – for science students (essay 7 – 750 words), essay on obesity – long essay for medical students (essay 8 – 1000 words).
Obesity is a chronic health condition in which the body fat reaches abnormal level. Obesity occurs when we consume much more amount of food than our body really needs on a daily basis. In other words, when the intake of calories is greater than the calories we burn out, it gives rise to obesity.
Audience: The below given essays are exclusively written for school students (Class 5, 6, 7, 8, 9, 10, 11 and 12 Standard), college, science and medical students.
Introduction:
Obesity means being excessively fat. A person would be said to be obese if his or her body mass index is beyond 30. Such a person has a body fat rate that is disproportionate to his body mass.
Obesity and the Body Mass Index:
The body mass index is calculated considering the weight and height of a person. Thus, it is a scientific way of determining the appropriate weight of any person. When the body mass index of a person indicates that he or she is obese, it exposes the person to make health risk.
Stopping Obesity:
There are two major ways to get the body mass index of a person to a moderate rate. The first is to maintain a strict diet. The second is to engage in regular physical exercise. These two approaches are aimed at reducing the amount of fat in the body.
Conclusion:
Obesity can lead to sudden death, heart attack, diabetes and may unwanted illnesses. Stop it by making healthy choices.
Obesity has become a big concern for the youth of today's generation. Obesity is defined as a medical condition in which an individual gains excessive body fat. When the Body Mass Index (BMI) of a person is over 30, he/ she is termed as obese.
Obesity can be a genetic problem or a disorder that is caused due to unhealthy lifestyle habits of a person. Physical inactivity and the environment in which an individual lives, are also the factors that leads to obesity. It is also seen that when some individuals are in stress or depression, they start cultivating unhealthy eating habits which eventually leads to obesity. Medications like steroids is yet another reason for obesity.
Obesity has several serious health issues associated with it. Some of the impacts of obesity are diabetes, increase of cholesterol level, high blood pressure, etc. Social impacts of obesity includes loss of confidence in an individual, lowering of self-esteem, etc.
The risks of obesity needs to be prevented. This can be done by adopting healthy eating habits, doing some physical exercise regularly, avoiding stress, etc. Individuals should work on weight reduction in order to avoid obesity.
Obesity is indeed a health concern and needs to be prioritized. The management of obesity revolves around healthy eating habits and physical activity. Obesity, if not controlled in its initial stage can cause many severe health issues. So it is wiser to exercise daily and maintain a healthy lifestyle rather than being the victim of obesity.
Obesity can be defined as the clinical condition where accumulation of excessive fat takes place in the adipose tissue leading to worsening of health condition. Usually, the fat is deposited around the trunk and also the waist of the body or even around the periphery.
Obesity is actually a disease that has been spreading far and wide. It is preventable and certain measures are to be taken to curb it to a greater extend. Both in the developing and developed countries, obesity has been growing far and wide affecting the young and the old equally.
The alarming increase in obesity has resulted in stimulated death rate and health issues among the people. There are several methods adopted to lose weight and they include different diet types, physical activity and certain changes in the current lifestyle. Many of the companies are into minting money with the concept of inviting people to fight obesity.
In patients associated with increased risk factor related to obesity, there are certain drug therapies and other procedures adopted to lose weight. There are certain cost effective ways introduced by several companies to enable clinic-based weight loss programs.
Obesity can lead to premature death and even cause Type 2 Diabetes Mellitus. Cardiovascular diseases have also become the part and parcel of obese people. It includes stroke, hypertension, gall bladder disease, coronary heart disease and even cancers like breast cancer, prostate cancer, endometrial cancer and colon cancer. Other less severe arising due to obesity includes osteoarthritis, gastro-esophageal reflux disease and even infertility.
Hence, serious measures are to be taken to fight against this dreadful phenomenon that is spreading its wings far and wide. Giving proper education on benefits of staying fit and mindful eating is as important as curbing this issue. Utmost importance must be given to healthy eating habits right from the small age so that they follow the same until the end of their life.
Obesity is majorly a lifestyle disease attributed to the extra accumulation of fat in the body leading to negative health effects on a person. Ironically, although prevalent at a large scale in many countries, including India, it is one of the most neglect health problems. It is more often ignored even if told by the doctor that the person is obese. Only when people start acquiring other health issues such as heart disease, blood pressure or diabetes, they start taking the problem of obesity seriously.
Obesity Statistics in India:
As per a report, India happens to figure as the third country in the world with the most obese people. This should be a troubling fact for India. However, we are yet to see concrete measures being adopted by the people to remain fit.
Causes of Obesity:
Sedentary lifestyle, alcohol, junk food, medications and some diseases such as hypothyroidism are considered as the factors which lead to obesity. Even children seem to be glued to televisions, laptops and video games which have taken away the urge for physical activities from them. Adding to this, the consumption of junk food has further aggravated the growing problem of obesity in children.
In the case of adults, most of the professions of today make use of computers which again makes people sit for long hours in one place. Also, the hectic lifestyle of today makes it difficult for people to spare time for physical activities and people usually remain stressed most of the times. All this has contributed significantly to the rise of obesity in India.
Obesity and BMI:
Body Mass Index (BMI) is the measure which allows a person to calculate how to fit he or she is. In other words, the BMI tells you if you are obese or not. BMI is calculated by dividing the weight of a person in kg with the square of his / her height in metres. The number thus obtained is called the BMI. A BMI of less than 25 is considered optimal. However, if a person has a BMI over 30 he/she is termed as obese.
What is a matter of concern is that with growing urbanisation there has been a rapid increase of obese people in India? It is of utmost importance to consider this health issue a serious threat to the future of our country as a healthy body is important for a healthy soul. We should all be mindful of what we eat and what effect it has on our body. It is our utmost duty to educate not just ourselves but others as well about this serious health hazard.
Obesity can be defined as a condition (medical) that is the accumulation of body fat to an extent that the excess fat begins to have a lot of negative effects on the health of the individual. Obesity is determined by examining the body mass index (BMI) of the person. The BMI is gotten by dividing the weight of the person in kilogram by the height of the person squared.
When the BMI of a person is more than 30, the person is classified as being obese, when the BMI falls between 25 and 30, the person is said to be overweight. In a few countries in East Asia, lower values for the BMI are used. Obesity has been proven to influence the likelihood and risk of many conditions and disease, most especially diabetes of type 2, cardiovascular diseases, sleeplessness that is obstructive, depression, osteoarthritis and some cancer types.
In most cases, obesity is caused through a combination of genetic susceptibility, a lack of or inadequate physical activity, excessive intake of food. Some cases of obesity are primarily caused by mental disorder, medications, endocrine disorders or genes. There is no medical data to support the fact that people suffering from obesity eat very little but gain a lot of weight because of slower metabolism. It has been discovered that an obese person usually expends much more energy than other people as a result of the required energy that is needed to maintain a body mass that is increased.
It is very possible to prevent obesity with a combination of personal choices and social changes. The major treatments are exercising and a change in diet. We can improve the quality of our diet by reducing our consumption of foods that are energy-dense like those that are high in sugars or fat and by trying to increase our dietary fibre intake.
We can also accompany the appropriate diet with the use of medications to help in reducing appetite and decreasing the absorption of fat. If medication, exercise and diet are not yielding any positive results, surgery or gastric balloon can also be carried out to decrease the volume of the stomach and also reduce the intestines' length which leads to the feel of the person get full early or a reduction in the ability to get and absorb different nutrients from a food.
Obesity is the leading cause of ill-health and death all over the world that is preventable. The rate of obesity in children and adults has drastically increased. In 2015, a whopping 12 percent of adults which is about 600 million and about 100 million children all around the world were found to be obese.
It has also been discovered that women are more obese than men. A lot of government and private institutions and bodies have stated that obesity is top of the list of the most difficult and serious problems of public health that we have in the world today. In the world we live today, there is a lot of stigmatisation of obese people.
We all know how troubling the problem of obesity truly is. It is mainly a form of a medical condition wherein the body tends to accumulate excessive fat which in turn has negative repercussions on the health of an individual.
Given the current lifestyle and dietary style, it has become more common than ever. More and more people are being diagnosed with obesity. Such is its prevalence that it has been termed as an epidemic in the USA. Those who suffer from obesity are at a much higher risk of diabetes, heart diseases and even cancer.
In order to gain a deeper understanding of obesity, it is important to learn what the key causes of obesity are. In a layman term, if your calorie consumption exceeds what you burn because of daily activities and exercises, it is likely to lead to obesity. It is caused over a prolonged period of time when your calorie intake keeps exceeding the calories burned.
Here are some of the key causes which are known to be the driving factors for obesity.
If your diet tends to be rich in fat and contains massive calorie intake, you are all set to suffer from obesity.
Sedentary Lifestyle:
With most people sticking to their desk jobs and living a sedentary lifestyle, the body tends to get obese easily.
Of course, the genetic framework has a lot to do with obesity. If your parents are obese, the chance of you being obese is quite high.
The weight which women gain during their pregnancy can be very hard to shed and this is often one of the top causes of obesity.
Sleep Cycle:
If you are not getting an adequate amount of sleep, it can have an impact on the hormones which might trigger hunger signals. Overall, these linked events tend to make you obese.
Hormonal Disorder:
There are several hormonal changes which are known to be direct causes of obesity. The imbalance of the thyroid stimulating hormone, for instance, is one of the key factors when it comes to obesity.
Now that we know the key causes, let us look at the possible ways by which you can handle it.
Treatment for Obesity:
As strange as it may sound, the treatment for obesity is really simple. All you need to do is follow the right diet and back it with an adequate amount of exercise. If you can succeed in doing so, it will give you the perfect head-start into your journey of getting in shape and bidding goodbye to obesity.
There are a lot of different kinds and styles of diet plans for obesity which are available. You can choose the one which you deem fit. We recommend not opting for crash dieting as it is known to have several repercussions and can make your body terribly weak.
The key here is to stick to a balanced diet which can help you retain the essential nutrients, minerals, and, vitamins and shed the unwanted fat and carbs.
Just like the diet, there are several workout plans for obesity which are available. It is upon you to find out which of the workout plan seems to be apt for you. Choose cardio exercises and dance routines like Zumba to shed the unwanted body weight. Yoga is yet another method to get rid of obesity.
So, follow a blend of these and you will be able to deal with the trouble of obesity in no time. We believe that following these tips will help you get rid of obesity and stay in shape.
Obesity and overweight is a top health concern in the world due to the impact it has on the lives of individuals. Obesity is defined as a condition in which an individual has excessive body fat and is measured using the body mass index (BMI) such that, when an individual's BMI is above 30, he or she is termed obese. The BMI is calculated using body weight and height and it is different for all individuals.
Obesity has been determined as a risk factor for many diseases. It results from dietary habits, genetics, and lifestyle habits including physical inactivity. Obesity can be prevented so that individuals do not end up having serious complications and health problems. Chronic illnesses like diabetes, heart diseases and relate to obesity in terms of causes and complications.
Factors Influencing Obesity:
Obesity is not only as a result of lifestyle habits as most people put it. There are other important factors that influence obesity. Genetics is one of those factors. A person could be born with genes that predispose them to obesity and they will also have difficulty in losing weight because it is an inborn factor.
The environment also influences obesity because the diet is similar in certain environs. In certain environments, like school, the food available is fast foods and the chances of getting healthy foods is very low, leading to obesity. Also, physical inactivity is an environmental factor for obesity because some places have no fields or tracks where people can jog or maybe the place is very unsafe and people rarely go out to exercise.
Mental health affects the eating habits of individuals. There is a habit of stress eating when a person is depressed and it could result in overweight or obesity if the person remains unhealthy for long period of time.
The overall health of individuals also matter. If a person is unwell and is prescribed with steroids, they may end up being obese. Steroidal medications enable weight gain as a side effect.
Complications of Obesity:
Obesity is a health concern because its complications are severe. Significant social and health problems are experienced by obese people. Socially, they will be bullied and their self-esteem will be low as they will perceive themselves as unworthy.
Chronic illnesses like diabetes results from obesity. Diabetes type 2 has been directly linked to obesity. This condition involves the increased blood sugars in the body and body cells are not responding to insulin as they should. The insulin in the body could also be inadequate due to decreased production. High blood sugar concentrations result in symptoms like frequent hunger, thirst and urination. The symptoms of complicated stages of diabetes type 2 include loss of vision, renal failure and heart failure and eventually death. The importance of having a normal BMI is the ability of the body to control blood sugars.
Another complication is the heightened blood pressures. Obesity has been defined as excessive body fat. The body fat accumulates in blood vessels making them narrow. Narrow blood vessels cause the blood pressures to rise. Increased blood pressure causes the heart to start failing in its physiological functions. Heart failure is the end result in this condition of increased blood pressures.
There is a significant increase in cholesterol in blood of people who are obese. High blood cholesterol levels causes the deposition of fats in various parts of the body and organs. Deposition of fats in the heart and blood vessels result in heart diseases. There are other conditions that result from hypercholesterolemia.
Other chronic illnesses like cancer can also arise from obesity because inflammation of body cells and tissues occurs in order to store fats in obese people. This could result in abnormal growths and alteration of cell morphology. The abnormal growths could be cancerous.
Management of Obesity:
For the people at risk of developing obesity, prevention methods can be implemented. Prevention included a healthy diet and physical activity. The diet and physical activity patterns should be regular and realizable to avoid strains that could result in complications.
Some risk factors for obesity are non-modifiable for example genetics. When a person in genetically predisposed, the lifestyle modifications may be have help.
For the individuals who are already obese, they can work on weight reduction through healthy diets and physical exercises.
In conclusion, obesity is indeed a major health concern because the health complications are very serious. Factors influencing obesity are both modifiable and non-modifiable. The management of obesity revolves around diet and physical activity and so it is important to remain fit.
In olden days, obesity used to affect only adults. However, in the present time, obesity has become a worldwide problem that hits the kids as well. Let's find out the most prevalent causes of obesity.
Factors Causing Obesity:
Obesity can be due to genetic factors. If a person's family has a history of obesity, chances are high that he/ she would also be affected by obesity, sooner or later in life.
The second reason is having a poor lifestyle. Now, there are a variety of factors that fall under the category of poor lifestyle. An excessive diet, i.e., eating more than you need is a definite way to attain the stage of obesity. Needless to say, the extra calories are changed into fat and cause obesity.
Junk foods, fried foods, refined foods with high fats and sugar are also responsible for causing obesity in both adults and kids. Lack of physical activity prevents the burning of extra calories, again, leading us all to the path of obesity.
But sometimes, there may also be some indirect causes of obesity. The secondary reasons could be related to our mental and psychological health. Depression, anxiety, stress, and emotional troubles are well-known factors of obesity.
Physical ailments such as hypothyroidism, ovarian cysts, and diabetes often complicate the physical condition and play a massive role in abnormal weight gain.
Moreover, certain medications, such as steroids, antidepressants, and contraceptive pills, have been seen interfering with the metabolic activities of the body. As a result, the long-term use of such drugs can cause obesity. Adding to that, regular consumption of alcohol and smoking are also connected to the condition of obesity.
Harmful Effects of Obesity:
On the surface, obesity may look like a single problem. But, in reality, it is the mother of several major health issues. Obesity simply means excessive fat depositing into our body including the arteries. The drastic consequence of such high cholesterol levels shows up in the form of heart attacks and other life-threatening cardiac troubles.
The fat deposition also hampers the elasticity of the arteries. That means obesity can cause havoc in our body by altering the blood pressure to an abnormal range. And this is just the tip of the iceberg. Obesity is known to create an endless list of problems.
In extreme cases, this disorder gives birth to acute diseases like diabetes and cancer. The weight gain due to obesity puts a lot of pressure on the bones of the body, especially of the legs. This, in turn, makes our bones weak and disturbs their smooth movement. A person suffering from obesity also has higher chances of developing infertility issues and sleep troubles.
Many obese people are seen to be struggling with breathing problems too. In the chronic form, the condition can grow into asthma. The psychological effects of obesity are another serious topic. You can say that obesity and depression form a loop. The more a person is obese, the worse is his/ her depression stage.
How to Control and Treat Obesity:
The simplest and most effective way, to begin with, is changing our diet. There are two factors to consider in the diet plan. First is what and what not to eat. Second is how much to eat.
If you really want to get rid of obesity, include more and more green vegetables in your diet. Spinach, beans, kale, broccoli, cauliflower, asparagus, etc., have enough vitamins and minerals and quite low calories. Other healthier options are mushrooms, pumpkin, beetroots, and sweet potatoes, etc.
Opt for fresh fruits, especially citrus fruits, and berries. Oranges, grapes, pomegranate, pineapple, cherries, strawberries, lime, and cranberries are good for the body. They have low sugar content and are also helpful in strengthening our immune system. Eating the whole fruits is a more preferable way in comparison to gulping the fruit juices. Fruits, when eaten whole, have more fibers and less sugar.
Consuming a big bowl of salad is also great for dealing with the obesity problem. A salad that includes fibrous foods such as carrots, radish, lettuce, tomatoes, works better at satiating the hunger pangs without the risk of weight gain.
A high protein diet of eggs, fish, lean meats, etc., is an excellent choice to get rid of obesity. Take enough of omega fatty acids. Remember to drink plenty of water. Keeping yourself hydrated is a smart way to avoid overeating. Water also helps in removing the toxins and excess fat from the body.
As much as possible, avoid fats, sugars, refined flours, and oily foods to keep the weight in control. Control your portion size. Replace the three heavy meals with small and frequent meals during the day. Snacking on sugarless smoothies, dry fruits, etc., is much recommended.
Regular exercise plays an indispensable role in tackling the obesity problem. Whenever possible, walk to the market, take stairs instead of a lift. Physical activity can be in any other form. It could be a favorite hobby like swimming, cycling, lawn tennis, or light jogging.
Meditation and yoga are quite powerful practices to drive away the stress, depression and thus, obesity. But in more serious cases, meeting a physician is the most appropriate strategy. Sometimes, the right medicines and surgical procedures are necessary to control the health condition.
Obesity is spreading like an epidemic, haunting both the adults and the kids. Although genetic factors and other physical ailments play a role, the problem is mostly caused by a reckless lifestyle.
By changing our way of living, we can surely take control of our health. In other words, it would be possible to eliminate the condition of obesity from our lives completely by leading a healthy lifestyle.
Health , Obesity
Get FREE Work-at-Home Job Leads Delivered Weekly!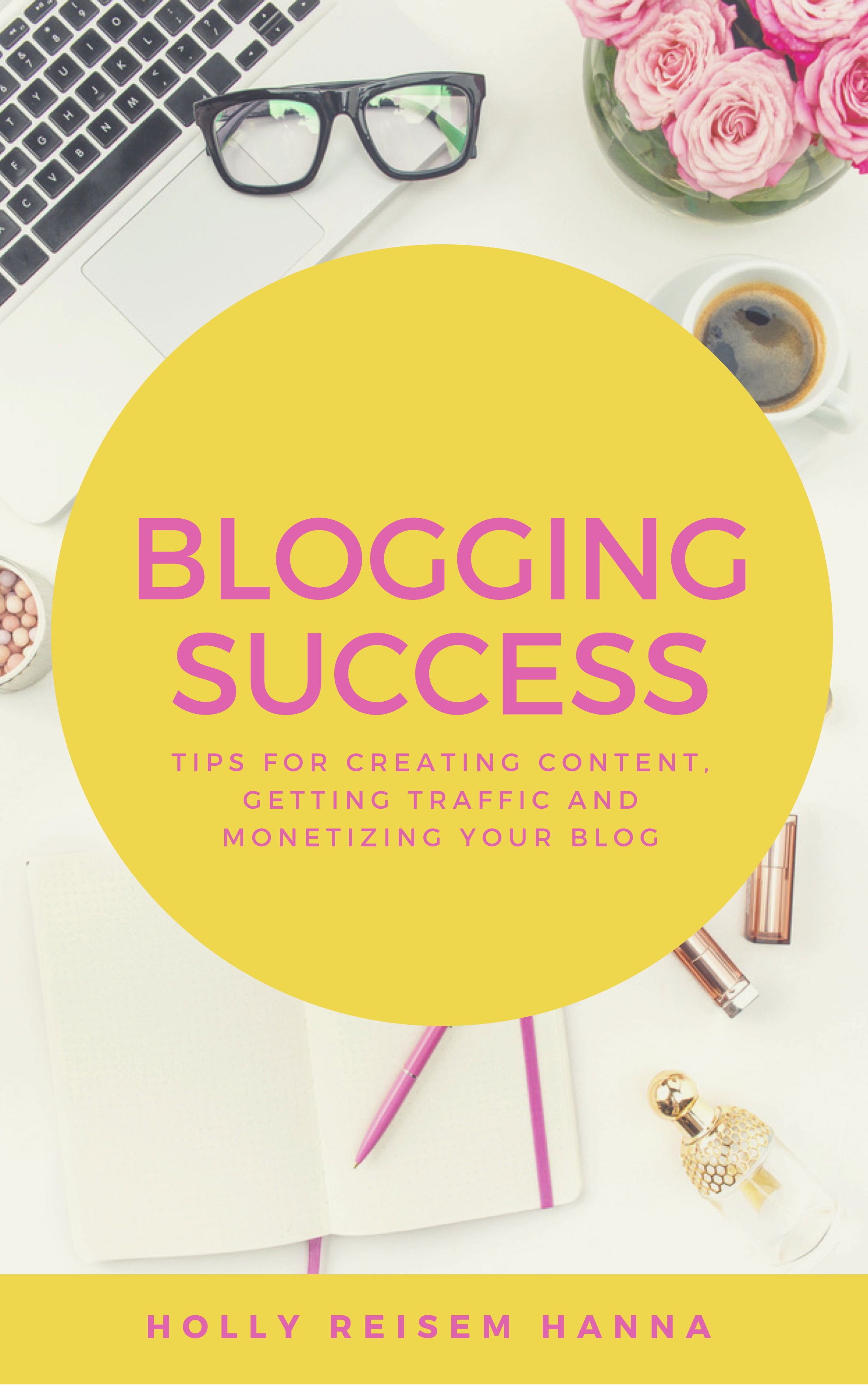 Join more than 50,000 subscribers receiving regular updates! Plus, get a FREE copy of How to Make Money Blogging!
Message from Sophia!
Like this post? Don't forget to share it!
Here are a few recommended articles for you to read next:
Essay on Cleanliness
Essay on Cancer
Essay on AIDS
Essay on Health and Fitness
No comments yet.
Leave a reply click here to cancel reply..
You must be logged in to post a comment.
Billionaires
Donald Trump
Warren Buffett
Email Address
Free Stock Photos
Keyword Research Tools
URL Shortener Tools
WordPress Theme
Book Summaries
How To Win Friends
Rich Dad Poor Dad
The Code of the Extraordinary Mind
The Luck Factor
The Millionaire Fastlane
The ONE Thing
Think and Grow Rich
100 Million Dollar Business
Business Ideas
Digital Marketing
Mobile Addiction
Social Media Addiction
Computer Addiction
Drug Addiction
Internet Addiction
TV Addiction
Healthy Habits
Morning Rituals
Wake up Early
Cholesterol
Reducing Cholesterol
Fat Loss Diet Plan
Reducing Hair Fall
Sleep Apnea
Weight Loss
Internet Marketing
Law of Attraction
Subconscious Mind
Vision Board
Visualization
Law of Vibration
Motivational Speakers
Bob Proctor
Robert Kiyosaki
Vivek Bindra
Inner Peace
Productivity
Not To-do List
Project Management Software
Negative Energies
Relationship
Self-help 21 and 14 Days Course
Self-improvement.
Body Language
Complainers
Emotional Intelligence
Personality
Social Media
Project Management
Anik Singal
Baba Ramdev
Dwayne Johnson
Jackie Chan
Leonardo DiCaprio
Narendra Modi
Nikola Tesla
Sachin Tendulkar
Sandeep Maheshwari
Shaqir Hussyin
Website Development
Wisdom post, worlds most.
Our Portals: Gulf Canada USA Italy Gulf UK
Privacy Overview
Research article
Open Access
Published: 21 September 2017
Physical activity and overweight/obesity among Malaysian adults: findings from the 2015 National Health and morbidity survey (NHMS)
Ying Ying Chan 1 ,
Kuang Kuay Lim 1 ,
Kuang Hock Lim 2 ,
Chien Huey Teh 2 ,
Chee Cheong Kee 2 ,
Siew Man Cheong 1 ,
Yi Yi Khoo 1 ,
Azli Baharudin 1 ,
Miaw Yn Ling 1 ,
Mohd Azahadi Omar 1 &
Noor Ani Ahmad 1  
BMC Public Health volume  17 , Article number:  733 ( 2017 ) Cite this article
34k Accesses
64 Citations
1 Altmetric
Metrics details
Overweight and obesity are growing health problems both worldwide and in Malaysia due to such lifestyle changes as decreased physical activity (PA), increased sedentary behavior and unhealthy eating habits. This study examined the levels and patterns of PA among normal-weight and overweight/obese adults and to investigate the association between PA level and overweight/obesity in Malaysian adults.
This study used data from the 2015 National Health and Morbidity Survey (NHMS), a nationwide cross-sectional survey that implemented a two-stage stratified random sampling design. Respondents aged 18 years and above ( n  = 17,261) were included in the analysis. The short version of International Physical Activity Questionnaire (IPAQ) was administered to assess the respondents' PA levels. The respondents' height and weight were objectively measured and body mass index (BMI) was calculated. The respondents were categorized according to BMI as either normal-weight (18.5–24.9 kg/m 2 ) or overweight/obese (≥ 25 kg/m 2 ). Descriptive and complex sample logistic regression analyses were employed as appropriate.
Overall, approximately 1 in 2 respondents (51.2%) were overweight/obese, even though the majority (69.0%) reporting at least a moderate level of PA (total PA ≥ 10 MET-hours/week). In both normal-weight and overweight/obese groups, a significantly higher prevalence of high PA (total PA ≥ 50 MET-hours/week) was observed among men than women ( p  < 0.001), but women reported a significantly higher prevalence of low and moderate PA than men ( p  < 0.001). Men reported significantly higher activity levels (in MET-hours/week) than women with regard to walking, vigorous-intensity PA and total PA ( p  < 0.001). Overweight/obese men reported a significantly lower level of vigorous-intensity PA and total PA than normal-weight men ( p  < 0.001). A low level of PA was associated with the risk of overweight/obesity (Adjusted OR = 1.14; 95% CI: 1.01–1.30) compared to a high level of PA among men but not among women.
Conclusions
The levels of PA were inversely related to the risk of overweight/obesity in men but not in women. Programs designed to reduce overweight/obesity rates should encourage the practice of moderate- to vigorous-intensity PA. Future research should consider using longitudinal and prospective approaches that simultaneously measure dietary intake, PA and BMI among Malaysian adults to investigate the actual relationship between PA and overweight/obesity.
Peer Review reports
Overweight and obesity are growing public health problems that have become global epidemics [ 1 ]. Numerous reports have shown that various non-communicable diseases such as cardiovascular disease, type II diabetes mellitus, hypertension, dyslipidemia and certain types of cancer were related to overweight/obesity, which can further enhance the burden of diseases and the mortality rate [ 1 , 2 , 3 ]. Globally, the number of overweight and obese people increased almost three folds during the last three decades (from 857 million in 1980 to 2.1 billion in 2013), with proportion of females outweighed males [ 4 ]. In addition, worldwide in 2014, World Health Organization (WHO) reported that adults aged 18 years and older who were overweight and obese were 39% and 13%, respectively [ 5 ]. Overweight and obesity were once considered to only affect high-income countries, but they have increased tremendously in developing countries, predominantly among urban dwellers [ 5 ]. Social, economic and nutritional transitions coupled with reduced physical activity following rapid urbanization and modernization in these countries have influenced the health of their populations and communities.
Physical activity (PA) is defined as any bodily movement produced by skeletal muscles that results in energy expenditure [ 6 ]. Regular and adequate levels of PA in adults are key contributors to energy expenditure and are essential for energy balance and weight control [ 7 ]. Numerous studies have reported the importance of PA for weight control [ 8 , 9 , 10 ]. Furthermore, PA has been shown to reduce the risk of cardiovascular disease and other chronic diseases, including diabetes mellitus, hypertension, obesity, cancer (colon and breast), and osteoporosis [ 11 ]. According to the WHO guidelines (2010), an adult aged 18 to 64 years should perform at least 150 min/week of moderate-intensity aerobic PA, or 75 min/week of vigorous-intensity aerobic PA, or an equivalent combination of moderate- and vigorous-intensity PA, which is equivalent to a total PA level of at least 600 metabolic equivalent-minutes per week (MET-minutes/week) or 10 MET-hours/week [ 12 ]. Various types, amounts and intensities of PA are needed for different health outcomes. For instance, a person who engaged in regular PA of moderate-intensity for a duration of 30 min or more on most days of the week has a lower risk for cardiovascular disease, diabetes, colon cancer and breast cancer. However, for body weight control and to prevent unhealthy weight gain in adulthood, approximately 60 min of moderate- to vigorous-intensity PA in a day preferably all days per week may be needed [ 13 ]. An appropriate daily caloric intake is also recommended. Formerly overweight/obese people require approximately 60 to 90 min of moderate-intensity PA each day to maintain weight loss [ 14 ].
The prevalence of obesity has reached epidemic levels in many developing countries, and Malaysia is of no exception. Based on previous National Health and Morbidity Surveys (NHMSs) carried out in 2006, 2011 and 2015, an increasing trend of overweight and obesity prevalence was observed among Malaysian adults aged 18 years and older: 29.1% (95% CI: 28.6–29.7) and 14.5% (95% CI: 13.6–14.5) in 2006 [ 15 ], 29.4% (95% CI: 28.4–30.4) and 15.1% (95% CI: 14.3–15.9) in 2011 [ 16 ], 30.0% (95% CI: 29.1–31.0) and 17.7% (95% CI: 16.9–18.5) in 2015, respectively [ 17 ]. According to a systematic analysis of global data on the prevalence of overweight and obesity in adults [ 4 ], the prevalence of obesity in Malaysia (11.4% in males; 16.7% in females) was observed to be lower than that reported in Western countries, such as Australia (27.5% in males; 29.8% in females) and the United States (31.7% in males; 33.9% in females), but almost three to four times higher than in other Asian countries, such as India (3.7% in males; 4.2% in females), China (3.8% in males; 5.0% in females), Taiwan (4.3% in males; 6.4% in females) and Japan (4.5% in males; 3.3% in females).
Overweight and obesity have been linked to various factors, including physical inactivity, unhealthy dietary habits, alcohol intake, socioeconomic conditions and genetic factors [ 18 ]. Changes in individual lifestyle behaviors, such as a lack of PA and increased sedentary behavior associated with rapid urbanization, may lead to an increasing prevalence of overweight and obesity. However, studies among Malaysian populations have yielded conflicting results with an increased prevalence of overweight and obesity, despite increasing rates of PA participation. Statistics from the NHMS show that Malaysian adults aged 18 years and older are becoming more physically active, with the prevalence of PA (achieving at least 10 MET-hours/week of total PA) increasing from 56.3% (95% CI: 55.5–57.1) in 2006 [ 19 ] to 64.8% (95% CI: 63.6–66.1) in 2011 [ 16 ] and 66.9% (95% CI: 65.8–68.0) in 2015 [ 17 ]. Compared to other countries that have used the IPAQ, the prevalence of PA in Malaysia is slightly higher than in Taiwan (57.7%) and Japan (56.7%) but considerably lower than in China (93.1%) and Australia (82.9%) [ 20 ]. Despite increasing PA, Malaysia is now ranked as Southeast Asia's fattest country according to recent reports by the WHO, with the percentages of overweight or obese men and women being 43.8% and 48.6%, respectively [ 4 ].
Based on a previous national nutrition survey conducted in Malaysia, Malaysian adults had a daily median energy intake of 1466 kcal/day or 64% of the Malaysian Recommended Nutrient Intakes (RNI), with men (1489 kcal/day) reporting a higher median energy intake than women (1445 kcal/day) [ 21 ]. The study observed that energy intake among the Malaysian population falls below the recommended intake level. However, the study had a relatively small sample size and nearly half of the studied subjects had under-reported their energy intakes [ 21 ]. The study may not reflect the true energy intake of the Malaysian population and cautious interpretation of the findings is required. The national nutrition survey was conducted as a 10-year survey in Malaysia. In 2015, the energy intake of the Malaysian population was not measured because it was not included in the scope of the 2015 NHMS. The national nutrition surveys should be conducted regularly at shorter intervals to provide information on the dietary trends and energy intake patterns of the Malaysian population.
As the 2015 NHMS reported that a substantial proportion of Malaysian adult population were overweight and obese and a high prevalence of PA [ 17 ], the question of why an increasing number of Malaysians are overweight or obese, even with increasing PA participation, subsequently arises. Are Malaysians sufficiently physically active to counter the rise in overweight and obesity? Despite extensive evidence on the beneficial effect of PA on body weight [ 8 , 9 , 10 ], studies on the association between PA levels and overweight and obesity among the Malaysian population are lacking. Therefore, the aims of this study were to examine PA levels (low, moderate, and high PA) and patterns of PA (walking, moderate-intensity PA, vigorous-intensity PA and total PA) in normal-weight and overweight/obese adults and to determine the associations between PA levels and overweight/obesity among Malaysian adults. This study could generate important evidence to support policy-making decisions in designing effective PA programs and interventions for overweight and obese populations.
Study design and sampling
This study was based on data on adults aged 18 years and older from the 2015 NHMS, a cross-sectional survey with a two-stage proportionate to size cluster sampling design to ensure national representativeness. The 2015 NHMS was a nationwide household survey that targeted all non-institutionalized Malaysian residents. The stratification was performed by states and urban/rural localities. States and Federal Territories constituted the Primary Stratum, and urban and rural areas within the states were considered the Secondary Stratum. The sampling process was completed by the Department of Statistics Malaysia using an updated 2014 sampling frame. Based on the frame, Malaysia was divided into contiguous geographical areas called 'enumeration blocks' (EBs). We included all states and Federal Territories in this survey. Within each state, selected numbers of EBs from urban and rural areas were randomly selected. Each EB consisted of 80 to 120 living quarters (LQs) with an average population of 500 to 600 people. Using the probability-proportional-to-size sampling technique, a total of 869 EBs (536 urban and 333 rural) were randomly chosen from the total EBs in Malaysia (approximately 75,000). In each selected EB, a total of 12 LQs were randomly chosen, and all eligible household members within the selected LQs were invited to participate in this survey. A detailed methodology and sampling design of the survey is described in the NHMS 2015 official report [ 22 ].
Data collection
Data were collected from March to June 2015 by trained evaluators via face-to-face interviews using a standardized pre-validated structured questionnaire. The questionnaire was programmed into an application, known as the e-NHMS 2015 application, and uploaded onto Samsung Galaxy tablets as mobile data collection tools. The tablets were used to collect data, store and back up data in the SD cards, and upload data to the central system. A total of 19,767 eligible adults aged 18 years and older who were living in the selected households were invited to participate in this survey. Vacant or closed houses during the initial visit were revisited up to three times to maintain the required sample size. Information sheets and consent forms were given to all eligible respondents prior to the interviews. The information sheet and consent form were read aloud to respondents who are illiterate and signified by a thumb print. The Medical Research and Ethics Committee (MREC), Ministry of Health Malaysia granted the permission to carry out the study (NMRR-14-1064-21,877).
Physical activity assessment
The short version of International Physical Activity Questionnaire (IPAQ) was used to measure physical activity. The reliability and validity of the IPAQ have been proven in 12 different countries [ 23 ]. In this survey, we adopted the Malay version of the IPAQ, which was previously pilot-tested and pre-validated in our previous 2011 NHMS [ 24 ]. The short version IPAQ in both Malay language (Bahasa Malaysia) and English language was used to measure self-reported physical activity during the past 1 week. The physical activity level and intensity were calculated in metabolic equivalent task minutes per week (MET-minutes/week) based on the IPAQ scoring protocol [ 25 ]. Total minutes spent on vigorous activity, moderate-intensity activity, and walking over the last 7 days were multiplied by 8.0, 4.0, and 3.3, respectively, to compute MET scores for each activity. The total physical activity score was calculated as the sum of all MET scores from the three sub-components. Physical activity was categorized into low, moderate and high PA level according to the scoring rules of the short version IPAQ [ 25 ]. In the present study, PA in MET-minutes/week was transformed and presented as MET-hours/week to enhance the consistency and interpretability of our findings.
Sedentary behavior
Sedentary behavior was measured as part of the short version IPAQ based on the IPAQ sitting question but was not included in any part of the derived physical activity summary score. Respondents were asked to think about the total time that they spent (hours per day) sitting or lying down, including in the workplace, in the house, in their free time and while travelling by vehicle, excluding time spent sleeping, on a typical day. Total daily sitting time was used as a proxy of overall sedentary behavior. The respondents were categorized into: (i) those who have at least 8 h of total sitting time per day and (ii) those who have less than 8 h of total sitting time per day. This categorization was applied according to evidence from previous studies which reported total sitting time of more than 8 h a day is positively associated with all-cause mortality [ 26 ].
Anthropometric measurements
The height and weight of the respondents (wearing only light clothing and bare-footed) were measured using the SECA Portable Stadiometer 213 (SECA GmbH & Co. KG, Hamburg, Germany) and the TANITA Digital Weighing Scale HD 319 (TANITA Corp., Tokyo, Japan) to the nearest 0.1 cm and 0.1 kg, respectively. The average value of two measurements was used for data entry to minimize measurement error. Bedridden subjects, amputees or those with limbs in plaster, pregnant women and those who had given birth within less than 60 days prior to the interview were excluded from the anthropometric measurements. Body mass index (BMI) was calculated as weight divided by height squared (kg/m 2 ). In this study, we categorized the respondents into two BMI groups, normal-weight (18.5–24.9 kg/m 2 ) and overweight/obese (≥ 25.0 kg/m 2 ), based on the WHO cutoff points for BMI [ 1 ]. All analyses were performed based on these two groups. We excluded underweight (BMI < 18.5) respondents in the analysis because our study focuses on the comparison between overweight/obese and normal-weight groups.
Control variables
In this study, several socio-demographic variables and cardiometabolic health status were included as control variables in the regression model. Age (categorized into 18–29 years, 30–39 years, 40–49 years, 50–59 years, and 60 years and above), ethnic groups (Malays, Chinese, Indian, other Bumiputeras, and "Others"), residential area (urban and rural), marital status (single, married, widow/widower/divorcee), educational level (no formal education, primary, secondary and tertiary education) and monthly household income [in Malaysian Ringgit (MYR) (1 USD ≈ 4.44 MYR); grouped into less than MYR1000, MYR1000-MYR1999, MYR2000-MYR2999, MYR3000-MYR3999, MYR4000-MYR4999, and MYR5000 and above] were considered potential covariates in the sex-specific analysis.
The presence or absence of cardiometabolic comorbidities, such as diabetes, hypertension and hypercholesterolemia, was assessed according to respondents' self-reported information on these health conditions as diagnosed by a doctor or healthcare professional. The respondents were asked to answer "yes" or "no" to the question "Have you ever been told by a doctor or Assistant Medical Officer that you have diabetes, hypertension or hypercholesterolemia?"
Statistical analyses
Descriptive statistic was used to illustrate the socio-demographic and other characteristics of the respondents according to BMI status. Pearson's Chi-square test for categorical variables was used to analyze differences in characteristics between the study variables and BMI status. The prevalence of "low PA", "moderate PA" and "high PA" by BMI status among men and women was examined. Statistically significant differences between men and women in each BMI group were tested using Chi-square tests. Mean values of physical activity (MET-hours/week) and sedentary behavior (hours/day) were also examined relative to BMI status among men and women. Statistical comparisons between men and women in each BMI group were performed using the independent t-test. Statistically significant differences between normal-weight and overweight/obese groups within sexes were also tested. Univariate and multivariate logistic regression analyses were performed separately for men and women to investigate the associations between physical activity level (low, moderate, or high) and overweight/obesity with adjustments for other covariates. Crude and adjusted odds ratios (ORs) with 95% confidence intervals (CIs) were calculated. Selected variables (with a p -value of <0.25 in the univariate analysis) were included in the final multivariate analysis model [ 27 ]. The multivariate analysis was performed for men and women separately to examine the independent association between PA level and overweight/obesity while adjusting for all other potential covariates such as socio-demographic characteristics, sedentary behavior, and cardiometabolic comorbidities. The statistical significance level was set at 0.05. All statistical analyses were done using SPSS version 22.0 (IBM Corp., Armonk, NY, USA). Sample weights and study design were taken into consideration using a complex sampling design in all data analyses. The extended Mantel-Haenszel chi-square for linear trend analysis was performed using OpenEpi Version 3.01, an open source software program for epidemiologic statistics, to investigate whether there were any dose-response relationships between physical activity level (low, moderate, high) and the risk of overweight/obesity among Malaysian adults aged 18 years and older.
Out of 19,767 eligible adults, 18,296 respondents completed the PA assessment and anthropometric measurements in the 2015 NHMS giving a response rate of 92.6% in this study. To focus on the comparison between overweight/obese and normal-weight groups, we excluded underweight respondents ( n  = 1035). Therefore, the final sample included 17,261 respondents.
Table  1 shows the characteristics of the respondents by BMI status. We combined overweight and obese adults into one group. Of the 17,261 respondents, approximately half were overweight/obese (51.2%). The majority of the respondents were Malays (49.0%), urban dwellers (76.0%), married (66.6%), and had a secondary level education (46.9%). Regarding physical activity level, most of the respondents reported moderate PA (42.2%) followed by low PA (31.0%) and high PA (26.8%). Most of the respondents (85.9%) reported less than 8 h of sitting time per day. A small proportion of respondents reported having diabetes (8.6%), hypertension (13.8%), and hypercholesterolemia (9.7%). The percentage of overweight/obese individuals increased with age and level of education. A bigger proportion of overweight/obese individuals were made up of Indians (65.3%) compared to other ethnic groups. Respondents who reported low or moderate PA constituted a higher proportion of overweight/obese individuals compared to those who reported high PA. Respondents with diabetes, hypertension or hypercholesterolemia also represented a high percentage of overweight/obese individuals.
Table  2 shows the prevalence of low, moderate and high PA by BMI status among men and women. For both BMI groups (normal-weight and overweight/obese), a significantly higher prevalence of high PA was observed among men than women ( p  < 0.001), but the prevalence of low and moderate PA was significantly higher among women than men ( p  < 0.001). Regardless of BMI status, the prevalence of high PA was approximately twice as high in men as in women (Table 2 ). Among men, the overweight/obese group reported a significantly lower prevalence of high PA compared to the normal-weight group ( p  < 0.001). Among women, the overweight/obese group reported a slightly higher prevalence of moderate PA and high PA compared to the normal-weight group ( p  = 0.021) (see Additional file  1 : Table S1).
Table  3 shows the mean values of physical activity (MET-hours/week) and sedentary behavior (hours of sitting time/day) for men and women according to BMI status. In both BMI groups, men reported significantly higher activity levels (in MET-hours/week) than women with regard to walking, vigorous-intensity PA and total PA ( p  < 0.001). Among men, total PA and vigorous-intensity PA levels were significantly lower in the overweight/obese group compared to the normal-weight group ( p  < 0.001) (see Additional file  2 : Table S2). Among women, the overweight/obese group reported a slightly higher level of moderate-intensity PA compared to the normal-weight group ( p  = 0.028). There were no significant differences observed for activity levels of walking, vigorous-intensity PA or total PA between normal-weight women and overweight/obese women (see Additional file  2 : Table S2). In terms of sedentary behavior, no significant differences were observed across the mean hours of sitting time/day between BMI groups or between men and women (Table  3 ).
Table  4 shows the logistic regression analyses for overweight/obesity among men and women. Multivariate analysis showed that respondents (only men, not women) with a lower level of PA (moderate PA level) were more likely to be overweight/obese (OR = 1.14; 95% CI: 1.01–1.30) compared to those with a high level of PA. Relative to a high level of PA, a low level of PA showed no significant association with the risk of overweight/obesity in this study. No significant association was observed between sedentary behavior and overweight or obesity among men and women. Among the socio-demographic variables, age, ethnicity and educational level were significantly associated with being overweight and obese in both sexes. Regarding marital status, married men (OR = 1.38; 95% CI: 1.15–1.67) were more likely to be overweight or obese than single men. The odds of overweight and obesity were high among those with hypertension and male adults with diabetes and hypercholesterolemia.
The extended Mantel-Haenszel chi-square test for both sexes showed that an increased level of physical activity was significantly associated with a lower risk of overweight and obesity (a dose-response relationship) after adjusting for age ( p  = < 0.001). When the test was performed for each sex separately and stratified by age, the associated p -values for men and women were p  = < 0.001 and p  = 0.048, respectively, suggesting that a dose-response relationship exists in both men and women (data not shown).
Our study explored differences in the levels and patterns of PA between normal-weight and overweight/obese adults and examined the relationship between PA level and overweight/obesity among a representative sample of Malaysian adults. We observed that slightly more than half of Malaysian adults (51.2%) were overweight or obese (BMI ≥ 25), although nearly 70% of subjects reported at least a moderate level of PA (total PA ≥ 10 MET-hours/week). This finding means that most of the participants met the minimum level of 600 MET-minutes/week (10 MET-hours/week) of total PA as recommended by the WHO (2010) [ 12 ] but have an overweight or obese BMI. An individual may need to do more than the minimum recommended level of PA to lose weight [ 28 ]. However, the exact amount and intensity of PA needed to maintain or lose weight is not clear, since these requirements vary between different individuals and change according to the energy intake of a person [ 28 ]. Our study revealed that overweight or obese adults were less likely to engage in vigorous-intensity PA compared to normal-weight adults and that this phenomenon is only observed among men (not among women). The levels of PA were observed to be inversely associated with the risk of overweight/obesity in men but not in women.
In this study, regardless of BMI status, men reported a twice higher prevalence of high PA compared to women, while the prevalence of low and moderate PA was significantly higher among women than men. Men also reported higher activity levels than women with regard to vigorous-intensity PA and total PA as reported in previous studies [ 29 , 30 ]. This finding may be explained by greater participation in vigorous-intensity activities, such as sports and exercise, among men and a higher level of light- and moderate-intensity activities, such as household chores among women. We observed that men in the overweight/obese group engaged in less vigorous-intensity PA and total PA compared to men in the normal-weight group. Similar results have been reported in other studies [ 31 , 32 ]. One possible explanation is that it may be more difficult for overweight/obese men to perform vigorous-intensity PA (e.g., jogging, running, swimming, and hiking) due to their poor physical condition. However, whether less physical activity causes overweight and obesity or vice versa is unclear. Among women, the level of PA and PA intensity did not differ significantly between the normal-weight and overweight/obese groups. Women have been identified as the least active subgroup in our previous studies [ 24 ], and the low level of PA among women may contribute to the non-significant findings of this study.
After adjusting for potential confounders, we observed that the practice of moderate-level PA was associated with a greater likelihood of overweight/obesity compared to high-level PA among men only. No significant association was observed between PA levels and overweight/obesity among women in this study. Similarly, a study conducted among Mexican adults also observed that a high PA level was inversely associated with overweight/obesity among men, but not among women [ 33 ]. This finding may be attributed to the higher prevalence of high PA levels noted in men compared to women as high PA tends to have a greater effect in reducing obesity. Moderate PA may not be sufficient to lower BMI [ 34 ]. In addition, the non-significant association between PA levels and BMI among women may be explained by the possible overestimation of self-reported physical activity in overweight/obese women [ 33 ]. The finding that men who reported a moderate PA level had a higher risk of being overweight or obese according to the logistic regression may be related to excess energy intake and/or reduced energy expenditure from insufficient physical activity intensity. A higher intake of energy (food) can suppress the beneficial effects of physical activity on weight [ 35 ]. Low PA alone does not necessarily contribute to a higher BMI because weight gain only occurs when there is an increase in energy intake coupled with reduced energy expenditure [ 35 ]. However, data regarding regular food intake to evaluate energy intake among the Malaysian population was not available in this study.
Regarding sitting time and BMI status, self-reported total sitting time in hours/day was not significantly different between normal-weight and overweight/obese groups. In contrast to the significant association between PA levels and overweight/obesity found in men, no significant association was observed between sitting time and overweight/obesity for either men or women in this study. It should be noted that sedentary behavior (sitting time) and self-reported PA are not linked and are not determined by the same factors [ 36 , 37 ]. In other words, being sedentary is not the same as being insufficiently physically active. An individual can be simultaneously highly active and highly sedentary (e.g. a person who has a desk job that requires sitting for 9 h a day, but later jogs or runs every day after work). Additionally, measurement errors of the amount of sedentary time or the confounding effects of food intake might be another plausible reason for the non-significant association sedentary behavior and overweight/obesity among men and women in our study. Previous studies have shown mixed findings regarding the association between sitting time and BMI. A Portuguese study among 4091 Azorean men revealed a positive association between total sitting time (hours/day) and BMI after adjustments for all potential confounders including total PA [ 38 ]. Another study by Wanner et al. (2016) revealed a positive relationship between sitting time and percent body fat, but not BMI [ 39 ]. The authors suggested that BMI may not be the best measure of body weight as it could not differentiate between fat and muscle mass [ 38 ]. It is also noteworthy that the assessment of sitting the by IPAQ short form is limited to only one question without further division by domains [ 25 ].
The influence of physical activity on overweight/obesity is complex and likely bidirectional. Physical activity has been commonly recommended for weight control. However, a recent review by Cook and Schoeller (2011) [ 40 ] concluded that supporting evidence for physical activity for weight control is still inconclusive. It is crucial to understand that obesity is a complex problem of energy balance and a result of complex behavioral, psychological, environmental, and/or genetic factors. Different intensities of physical activity may have different effects on overweight and obesity. A previous study by Tan et al. (2015) [ 34 ] among 2380 Malaysian adults aged 25–64 years suggested that a high level of PA or vigorous-intensity PA is needed for healthy changes in body weight. In our study, we observed that overweight/obese men were less likely to practice vigorous-intensity PA compared to normal-weight men. Our hypothesis that a lower level of PA is associated with a higher risk of overweight/obesity is only true in men (not in women). However, to our knowledge, no previous study has evaluated the association between PA and overweight/obesity in a representative nationwide sample of Malaysian adult population of both sexes. Our findings might contribute to the formulation or modification of current policies and suggest that effective PA programs designed for overweight and obese populations should emphasize vigorous-intensity PA, rather than light- or moderate-intensity PA.
Our findings also suggest that several socio-demographic factors (i.e., age, ethnicity, marital status and educational level) and cardiometabolic comorbidities, such as diabetes, hypertension and hypercholesterolemia, were associated with overweight and obesity. Similar to findings reported in a previous national study in Malaysia [ 41 ], Indians were associated with the highest risk of overweight/obesity among the different ethnic groups. Genetic predispositions to overweight or obesity among Indians and other environmental factors, including behavioral and cultural influences on food preparation and consumption, could increase their susceptibility to obesity [ 42 ]. Among men, the upper middle-age group (40 to 49 years old) was more likely to be overweight/obese, and the likelihood decreased in the elderly (≥ 60 years old) compared to their younger (18 to 29 years old) counterparts. This finding is similar to findings in most other studies [ 43 , 44 , 45 ]. Mean body weight and BMI tend to decrease as both lean body mass and fat mass decrease after the age of 60 years [ 46 ]. For women, increasing age is positively associated with overweight/obesity as reported in previous studies [ 47 , 48 , 49 ]. Women of childbearing age tend to gain the most weight [ 50 ]. In addition, rapid hormone changes during the menopausal transition may also lead to weight gain and increased central fat distribution in middle-aged and older women [ 51 ]. Men with higher educational levels were more likely to be overweight or obese. This finding was consistent with a Korean study in which a significant positive association between education and obesity was observed in men [ 52 ]. This finding may be attributed to the tendency of better-educated men to obtain better jobs or more sedentary occupations, leading to physical inactivity during working days, and live more modern and sedentary lifestyles. Therefore, specific attention and public health intervention strategies should target subgroups (middle-aged adults, Indians, individuals who are married and have a higher educational level) that are at a greater risk of overweight and obesity. Previous approaches such as healthy lifestyle programs and the '10,000 steps a day' campaign implemented by the Malaysian government need to be reinforced to combat overweight and obesity. The electronic and printed mass media may serve as the most powerful channel to reach different levels of society to educate and raise awareness on healthy body weight management [ 53 ]. The Malaysian government has implemented strong initiatives to reduce the obesity rate. However, long-term, persistent and focused efforts are required to counteract the rising rates of overweight and obesity.
This study was not without limitations. First, the causal relationship between physical activity and BMI status cannot be established by the cross-sectional study design. Second, the energy intake of the study population was not measured. Therefore, no matching can be done between energy intake and energy expenditure to determine the energy balance and body weight of an individual. Further longitudinal and prospective studies that measure food intake, physical activity, and weight changes simultaneously are warranted to examine the actual relationship between physical activity and overweight/obesity. Third, the IPAQ is less accurate compared with objective measurements of physical activity, such as pedometers and accelerometers. Respondents' self-report data on physical activity may be subject to a potential recall bias, resulting in under-reporting of actual behavior. Responses may also be more susceptible to a social desirability bias (e.g., over-reporting of physical activity), particularly in face-to-face interviews. Lastly, other variables such as dietary intake, body fat and smoking were not included in the current study.
This study also has several strengths. First, the NHMS is a large-scale population-based survey with a large sample size that enables generalization of the results to the Malaysian adult population. Second, objectively measured anthropometric data are more accurate than respondents' self-report anthropometric data. Third, face-to-face interviews by trained evaluators and the high response rate enhance the validity of the collected data. Furthermore, the use of the validated short version IPAQ in our study enables comparisons with other study populations locally and internationally.
Our findings provide additional information on the association between PA and BMI and suggest that a lower level of PA is associated with a higher risk of overweight/obesity. Although the association was only observed in men, actions taken to reduce overweight and obesity should involve both men and women. Future studies on the association between PA and BMI should consider using longitudinal and prospective approaches that simultaneously measure dietary intake, PA and BMI among the Malaysian adult population to provide more concrete evidence for policy-makers pertaining to the relationship between PA and BMI. Interventions and strategies aimed at preventing and controlling overweight/obesity should encourage the practice of moderate- to vigorous-intensity PA and promote healthy eating. Such interventions should be feasible and should specifically target overweight and obese populations who are at a high risk of chronic diseases. Long-term efforts and commitments from all stakeholders are required to combat the obesity epidemic and its associated cardiometabolic comorbidities.
Abbreviations
Body mass index
Confidence interval
International physical activity questionnaire
Metabolic equivalent
National health and morbidity survey
World Health Organization
World Health Organization. Obesity: Preventing and managing the global epidemic. Report of a WHO consultation on obesity, Geneva, 3–5 June, 1997. WHO Technical Report Series Number 894. Geneva: WHO; 2000.
Google Scholar  
Brown WV, Fujioka K, Wilson PW, Woodworth KA. Obesity: why be concerned? Am J Med. 2009;122:S4–S11.
Article   PubMed   Google Scholar  
Guh DP, Zhang W, Bansback N, Amarsi Z, Birmingham CL, Anis AH. The incidence of co-morbidities related to obesity and overweight: a systematic review and meta-analysis. BMC Public Health. 2009;9:88.
Article   PubMed   PubMed Central   Google Scholar  
Ng M, Fleming T, Robinson M, Thomson B, Greetz N, Margono C, et al. Global, regional, and national prevalence of overweight and obesity in children and adults during 1980-2013: a systematic analysis for the Global Burden of Disease Study 2013. Lancet. 2014;384(9945):766–81.
World Health Organization. Fact sheet: obesity and overweight. http://www.who.int/mediacentre/factsheets/fs311/en/ . Accessed 10 May 2016.
Caspersen CJ, Powell KE, Christenson GM. Physical activity, exercise, and physical fitness: definitions and distictions for health-related research. Public Health Rep. 1985;100(2):126–31.
CAS   PubMed   PubMed Central   Google Scholar  
World Health Organization. Global strategy on diet, physical activity and health. http://www.who.int/dietphysicalactivity/pa/en/ . Accessed 10 May 2016.
Jakicic JM. The effect of physical activity on body weight. Obesity. 2009;17(Suppl 3):S34–8.
Maher CA, Mire E, Harrington DM, Staiano AE, Katzmarzyk PT. The independent and combined associations of physical activity and sedentary behavior with obesity in adults: NHANES 2003-06. Obesity. 2013;21(12):E730–7.
Sarma S, Zaric GS, Campbell MK, Gilliland J. The effect of physical activity on adult obesity: Evidence from the Canadian NPHS panel. Econ Hum Biol. 2014;14:1–21.
Warburton DER, Nicol CW, Bredin SSD. Health benefits of physical activity: the evidence. Can Med Assoc J. 2006;164(6):801–9.
Article   Google Scholar  
World Health Organization. Global Recommendations on Physical Activity for Health. Geneva: World Health Organization; 2010.
Haskell WL, Lee IM, Pate RR, Powell KE, Blair SN, Franklin BA, et al. Physical activity and public health. Updated recommendation for adults from the American College of Sports Medicine and the American Heart Association. Circulation. 2007;116:1081–93.
US Department of Health and Human Services, US Department of Agriculture. Dietary Guidelines for Americans, 2005. 6th ed. Washington: US Government Printing Office; 2005.
Institute for Public Health (IPH). The Third National Health and Morbidity Survey (NHMS III) 2006, Nutritional Status. Kuala Lumpur: Ministry of Health Malaysia; 2006. ISBN 978-983-3887-10-1
Institute for Public Health (IPH). National Health and Morbidity Survey 2011 (NHMS 2011). Vol. II: Non-Communicable Diseases. Kuala Lumpur: Ministry of Health Malaysia; 2011. ISBN 978-967-3887-68-2
Institute for Public Health (IPH). National Health and Morbidity Survey 2015 (NHMS 2015). Vol. II: Non-Communicable Diseases, Risk Factors & Other Health Problems. Kuala Lumpur: Ministry of Health Malaysia; 2015. ISBN 978-983-2387-23-7
Chan RS, Woo J. Prevention of overweight and obesity: how effective is the current public health approach. Int J Environ Res Public Health. 2010;7(3):765–83.
Institute for Public Health (IPH). The Third National Health and Morbidity Survey (NHMS III) 2006, Physical Activity. Kuala Lumpur: Ministry of Health Malaysia; 2006. ISBN 978-983-3887-08-8
Bauman A, Bull F, Chey T, Craig CL, Ainsworth BE, Sallis JF, et al. The international prevalence study on physical activity: results from 20 countries. Int J Behav Nutr Phys Act. 2009;6:21.
Institute for Public Health (IPH). National Health and Morbidity Survey 2014: Malaysian Adults Nutrition Survey (MANS). Vol. II: Survey Findings. Kuala Lumpur: Ministry of Health Malaysia; 2014. ISBN 978-983-2387-16-9
Institute for Public Health (IPH). National Health and Morbidity Survey 2015 (NHMS 2015). Vol. I: Methodology and General Findings. Kuala Lumpur: Ministry of Health Malaysia; 2015. ISBN 978-983-2387-22-0
Craig CL, Marshall AL, Sjostrom M, Bauman AE, Booth ML, Ainsworth BE, et al. International physical activity questionnaire: 12-country reliability and validity. Med Sci Sports Exerc. 2003;35(8):1381–95.
Teh CH, Lim KK, Chan YY, Lim KH, Azahadi O, Hamizatul Akmar AH, et al. The prevalence of physical activity and its associated factors among Malaysian adults: findings from the National Health and Morbidity Survey 2011. Public Health. 2014;128:416–23.
Article   CAS   PubMed   Google Scholar  
Guidelines for data processing and analysis of the International Physical Activity Questionnaire (IPAQ). 2005 [ http://www.ipaq.ki.se ]. Accessed 11 May 2016.
van der Ploeg HP, Chey T, Kord RJ, Banks E, Bauman A. Sitting time and all-cause mortality risk in 222 497 Australian adults. Arch Intern Med. 2012;172:494–500. doi: 10.1001/archinternmed.2011.2174 .
Bursac Z, Gauss CH, Williams DK, Hosmer DW. Purposeful selection of variables in logistic regression. Source Code Biol Med. 2008;3:17.
Centers for Disease Control and Prevention (CDC). Physical Activity for a Healthy Weight. https://www.cdc.gov/healthyweight/physical_activity/ . Accessed 28 June 2017.
Azevedo MR, Araújo CL, Reichert FF, Siqueira FV, da Silva MC, Hallal PC. Gender differences in leisure-time physical activity. Int J Public Health. 2007;52(1):8–15.
Chan YY, Lim KK, Teh CH, Lim KH, Hamizatul Akmal AH, Mohd Azahadi O, et al. Prevalence and factors associated with physical inactivity among Malaysian adults. Southeast Asian J Trop Med Public Health. 2014;45(2):467–80.
Davis JN, Hodges VA, Gillham MB. Physical activity compliance: Differences between overweight/obese and normal-weight adults. Obesity. 2006;14(12):2259–65.
Liao Y, Harada K, Shibata A, Ishii K, Oka K, Nakamura Y, et al. Association of self-reported physical activity patterns and socio-demographic factors among normal-weight and overweight Japanese men. BMC Public Health. 2012;12:278.
Gómez LM, Hernández-Prado B, Morales Mdel C, Shamah-Levy T. Physical activity and overweight/obesity in adult Mexican population. The Mexican National Health and Nutrition Survey 2006. Salud Publica Mex. 2009;51(Suppl 4):S621–9.
Tan AKG, Wang Y, Yen ST, Mustapha IF. Physical activity and body weight among adults in Malaysia. Appl Econ Perspect Pol. 2015;38(2):318–33. doi: 10.1093/aepp/ppv020 .
Hill JO, Wyatt HR, Peters JC. Energy balance and obesity. Circulation. 2012;126:126–32.
Hamilton MT, Healy GN, Dunstan DW, Zderic TW, Owen N. Too little exercise and too much sitting: inactivity physiology and the need for new recommendations on sedentary behaviour. Curr Cardiovasc Risk Rep. 2008;2(4):292–8.
Craft LL, Zderic TW, Gapstur SM, Vanlterson EH, Thomas DM, Siddique J, et al. Evidence that women meeting physical activity guidelines do not sit less: An observational inclinometry study. Int J Behav Nutr Phys Act. 2012;9:122. doi: 10.1186/1479-5868-9-122 .
Santos R, Soares-Miranda L, Vale S, Moreira C, Marques AI, Mota J. Sitting time and body mass index, in a Portuguese sample of men: Results from the Azorean Physical Activity and Health Study (APAHS). Int J Environ Res Public Health. 2010;7(4):1500–7.
Wanner M, Martin BW, Autenrieth CS, Schaffner E, Meier F, Brombach C, et al. Associations between domains of physical activity, sitting time, and different measures of overnight and obesity. Prev Med Rep. 2016;3:177–84.
Cook CM, Schoeller DA. Physical activity and weight control: conflicting findings. Curr Opin Clin Nutr Metab care. 2011;14:419–24.
Ahmad Ali Z, Mala AM, Azli B, Rusidah S, Kee CC, Noor Ani A, et al. Prevalence and socio-demographic determinant of overweight and obesity among Malaysian adult. International Journal of Public Health Researh. 2016;6(1):661–9.
Ghosh A, Bhagat M, Das M, Bala SK, Goswami R, Pal S. Prevalence of cardiovascular disease risk factors in people of Asian indian origin: Age and sex variation. J Cardiovasc Dis Res. 2010;1(2):81–5.
Reynolds K, Gu D, Whelton PK, Wu X, Duan X, Mo J, et al. Prevalence and risk factors of overweight and obesity in China. Obesity (Silver Spring). 2007;15(1):10–8.
Wang Y, Beydoun MA. The obesity epidemic in the United States--gender, age, socioeconomic, racial/ethnic, and geographic characteristics: a systematic review and meta-regression analysis. Epidemiol Rev. 2007;29:6–28.
Tan AK, Yen ST, Feisul MI. Determination of body weight status in Malaysia: an ethnic comparison. Int Jnn. 2011;57:279–88.
Villareal DT, Apovian CM, Kushner RF, Klein S. Obesity in older adults: technical review and position statement of the American Society for Nutrition and NAASO. The Obesity Society Obes Res. 2005;13(11):1849–63.
Sidik SM, Rampal L. The prevalence and factors associated with obesity among adult women in Selangor. Malaysia Asia Pac Fam Med. 2009;8(1):2. doi: 10.1186/1447-056X-8-2 .
Cai L, Han X, Qi Z, Li Z, Zhang Y, Wang P, et al. Prevalence of overweight and obesity and weight loss practice among Beijing adults, 2011. PLoS One. 2014;9(9):e98744. doi: 10.1371/journal.pone.0098744 .
Abrha S, Shiferaw S, Ahmed KY. Overweight and obesity and its sociodemographic correlates among urban Ethiopian women: evidence from the 2011 EDHS. BMC Public Health. 2016;16:636.
Gunderson EP. Childbearing and obesity in women: Weight before, during, and after pregnancy. Obstet Cynecol Clin North Am. 2009;36(2):317–ix. doi: 10.1016/j.ogc.2009.04.001 .
Karvonen-Gutierrez C, Kim C. Association of mid-life changes in body size, body composition and obesity status with the menopausal transtion. Healthcare (Basel). 2016;4(3):42. doi: 10.3390/healthcare4030042 .
Park HS, Park CY, Oh SW, Yoo HJ. Prevalence of obesity and metabolic syndrome in Korean adults. Obes Rev. 2008;9(2):104–7.
Ghee LK. A review of adult obesity research in Malaysia. Med J Malaysia. 2016;71:1.
Download references
Acknowledgments
The authors would like to thank the Director General of Health Malaysia for his permission to publish this paper. We would also like to thank all research team members and data collectors for their contributions and commitment in this study. We appreciate the funding and support from the Ministry of Health Malaysia. We are also grateful for the kind cooperation of all participants.
Availability of the data and materials
For data protection purposes, the data used for this study are not publicly available but are available from the Institute for Public Health, Ministry of Health Malaysia upon reasonable request and with permission from the Director General of Health Malaysia.
The Ministry of Health Malaysia funded the study (NMRR-14-1064-21,877) and the Director General of Health, Ministry of Health Malaysia granted the permission to publish this paper.
Author information
Authors and affiliations.
Institute for Public Health, Ministry of Health Malaysia, Jalan Bangsar, 50590, Kuala Lumpur, Malaysia
Ying Ying Chan, Kuang Kuay Lim, Siew Man Cheong, Yi Yi Khoo, Azli Baharudin, Miaw Yn Ling, Mohd Azahadi Omar & Noor Ani Ahmad
Institute for Medical Research, Ministry of Health Malaysia, Jalan Pahang, Kuala Lumpur, 50588, Malaysia
Kuang Hock Lim, Chien Huey Teh & Chee Cheong Kee
You can also search for this author in PubMed   Google Scholar
Contributions
CYY supervised the data collection in the field, analyzed and interpreted data, and drafted the initial manuscript. LKK, LKH and TCH helped with the literature review, interpretation of the findings, and manuscript writing. KCC and CSM contributed to the data analysis and interpretation and critically reviewed the manuscript. YYK, AB and LMY helped with the data collection in the field and with the preparation of the manuscript. MAO and NAA participated in the study design and coordination, and helped to revise the manuscript. All authors read and approved the final manuscript.
Corresponding author
Correspondence to Ying Ying Chan .
Ethics declarations
Ethics approval and consent to participate.
All participants provided written informed consent prior to interviews. The survey protocol was approved by the Medical Research and Ethics Committee (MREC), Ministry of Health Malaysia (NMRR-14-1064-21,877).
Consent for publication
The authors obtained permission to publish this paper from the Director General of Health Malaysia.
Competing interests
The authors declare that they have no competing interests.
Publisher's Note
Springer Nature remains neutral with regard to jurisdictional claims in published maps and institutional affiliations.
Additional files
Additional file 1: table s1..
The prevalence of low, moderate and high PA levels by BMI status among men and women from the 2015 NHMS. These data show the prevalence of low, moderate and high PA levels between normal-weight and overweight/obese individuals. The data were analyzed for men and women separately. (DOC 35 kb)
Additional file 2: Table S2.
Mean values of physical activity (MET-hours/week) for men and women according to BMI status from the 2015 NHMS. These data show the mean MET-hours/week of physical activity between normal-weight and overweight/obese individuals. The data were analyzed for men and women separately. (DOC 60 kb)
Rights and permissions
Open Access This article is distributed under the terms of the Creative Commons Attribution 4.0 International License ( http://creativecommons.org/licenses/by/4.0/ ), which permits unrestricted use, distribution, and reproduction in any medium, provided you give appropriate credit to the original author(s) and the source, provide a link to the Creative Commons license, and indicate if changes were made. The Creative Commons Public Domain Dedication waiver ( http://creativecommons.org/publicdomain/zero/1.0/ ) applies to the data made available in this article, unless otherwise stated.
Reprints and Permissions
About this article
Cite this article.
Chan, Y.Y., Lim, K.K., Lim, K.H. et al. Physical activity and overweight/obesity among Malaysian adults: findings from the 2015 National Health and morbidity survey (NHMS). BMC Public Health 17 , 733 (2017). https://doi.org/10.1186/s12889-017-4772-z
Download citation
Received : 02 April 2017
Accepted : 18 September 2017
Published : 21 September 2017
DOI : https://doi.org/10.1186/s12889-017-4772-z
Share this article
Anyone you share the following link with will be able to read this content:
Sorry, a shareable link is not currently available for this article.
Provided by the Springer Nature SharedIt content-sharing initiative
National Health and Morbidity Survey
BMC Public Health
ISSN: 1471-2458
Submission enquiries:

[email protected]

General enquiries:

[email protected]

SPM Essay Writing Guide – Format, Examples
The SPM exam is a challenging time for Malaysian students. It's an opportunity to showcase their knowledge and skills, but it can also be confusing as the requirements are constantly changing. For example, this year there is no essay marking scheme provided by the Ministry of Education or any other official source on how essays should be assessed. This blog post will guide how to write an engaging essay that is sure to impress your teacher and get you top marks.
What is SPM?
The Sijil Pelajaran Malaysia (SPM), or the Malaysian Certificate of Education, is a national examination taken by all fifth-form secondary school students in Malaysia. It was created to test what they have been learning over their course of study and aspires them for higher education opportunities abroad.
Malaysians take the SPM exam that is set and examined by a Malaysian Examinations Syndicate. This Syndicate is also known as Lembaga Peperiksaan Malaysia. The education system in Malaysia can be completed after passing this test, which is equivalent to O-levels at the secondary school level. It's compulsory for those seeking tertiary education before taking it; only then will they have an idea of what field of study suits them best. The age for completion of this public examination is 18 years old and students must pass it to be eligible for higher education.
The syndicate has made Bahasa Malaysia, English (Bahasa inggeris), Islamic studies, moral studies, history, and mathematical reading a compulsion for the students.
The Islamic studies subject is a compulsion for Muslim candidates. And moral studies are compulsory for non-Muslim candidates. The science coursework is common and compulsion to all students, but you can choose your elective subjects from these core courses below:
Arts And Health- Music education, visual arts education, and sports science knowledge.
Language And Literature- Malay literature, English literature, Chinese language, Arabic language(advanced), Chinese, Tamil, Iban, Arabic language for communication, English for science and technology, Chinese literature, Tamil literature, French language, and Punjabi language.
Technical And Vocational- Agricultural science, home economics, engineering drawing, mechanical engineering studies, invention, food management, fashion design, engineering technology, domestic constructions, automobile servicing, etc.
Science and Mathematics- additional Mathematics, chemistry, physics, biology, additional science, information and communication, and applied science.
Social Science And Religion- Business, entrepreneurial studies, principles of accounting, basic economics, Islamic worldviews, AL-Quran and As-Sunnah education, bible knowledge, etc.
SPM Essay Format
SPM essay writing is divided into two parts, part A and part B
Part A- This section is where you'll be writing an essay, a report, or a letter. You're given 45 minutes to answer this and it's compulsory for you as only one question will bring in 35 marks- so make sure not to skip over the questions! Your examiner may award 3/35 points for your format, 12/35 points on content, and 20 out of 35 if they think that your language (grammar) is good enough.
Part B – This is the section where you apply all your knowledge of writing skills. It's also a place to study grammar rules and how they work. Take some time now before we dive in so that by taking this bird's eye view of it, you'll know what to expect from this portion of our coursework.
You will be given five options and you have to opt for only one.
60 minutes will be given to students to read all the questions thoroughly and plan key points for the same.
This part carries 50 marks.
How to Write SPM Essay
Introductory paragraph:.
Always write general information to write an introductory paragraph.
Write at least 6-7 sentences.
Use proper grammar, punctuation, and correct spelling.
Body Paragraph:
Write at least the main idea
3-4 supporting details
One conclusion paragraph
Write 40-50 words
Use correct grammar, correct spellings, and punctuation marks
Concluding Paragraph:
Restate all the main ideas in a brief
Write synonyms to restate your idea
SPM Essay Writing Tips
Read all the questions wisely, some students make mistakes while selecting the question and later regret that they could have handled the other questions with much ease.
Must choose a topic you are familiar with.
Plan your essay like outline/ideas/thoughts/supporting points etc.
Write sentences of different lengths a short sentence looks better after the long one.
Always write neat and clean must use bullet points etc.
Pay strict attention to the length of an essay, you have to write no less than 350 words if you write less than that, then you will be penalized, also never write extend your essay from 600- to 1000 words the more you write, the more the mistakes will happen.
Always spare 10 minutes to proofread and edit an essay.
After opting for a topic for an essay you can either write descriptive, narrative, reflective, descriptive, argumentative/persuasive, or factual/expository), but according to my suggestion always choose a narrative essay because another one requires a lot of knowledge of current issues.
Types of SPM Essays
The types of essays in SPM are:-
Narrative essay- To write an interesting narrative essay often needs the right ingredients – just as cooking up a plate of curry masala does. The first thing about writing such essays is one's creative imagination; so long as they are imaginative enough and think out of their box, then any story becomes more exciting than ever.
Descriptive essay- a descriptive essay is an essay that aims to describe one's viewpoint of the world through observations and feelings. The goal of this type of essay is to provide a vivid portrayal of the subject to get readers excited about what they are reading.
Factual Essay- A factual essay is a non-fiction form of writing that is typically used when discussing some point relating to science or history. Factual essays are very similar to research papers in structure and format; however, they both vary in the use of citations and footnotes.
Reflective Essay- A reflective essay is a personal essay that focuses on the writer's reflection about an event, experience, or topic. The goal of this type of essay is typically to think critically and deeply about something which has been experienced by the writer.
Persuasive Essay- Persuasive essays are a common way to voice opinions and sway readers. Readers will often disagree, which is why writers need to present their point of view as persuasively as possible with evidence from research or arguments that the reader can't refute.
Topics for SPM Essay
Illustrate an adventurous activity that has been done recently. Describe the preparation you have done before that and how was your experience?
Describe your College reunion of yours; explain how memorable for you it was?
Describe the project conducted at your school and you have played the most important role, what was your experience with that?
Should parents give freedom to children? Discuss
Write a story about a neighbour who is very popular in your neighbourhood. Discuss the reasons that make the neighbour popular and what other residents think of the popular neighbour.
Write a story about a young successful farmer who is very generous. End your story with: "My friends and I learned a lot, especially the meaning of generosity."
SPM Essay Example for Malaysian Students
Schools and universities have turned to online classes during this pandemic. Your teacher asked about your experience with online classes.
In the wake of an infectious disease outbreak, Malaysia has had to change how its students are getting educated. The COVID-19 virus is spreading rapidly in schools and villages across Asia; as a result, many Malaysian children have been forced into remote learning for fear that they will come into contact with someone infected by this highly contagious pathogen. These changes force educators all over the world to switch from traditional teaching methods– instructing pupils face-to-face or via webcam–to online coursework where the distance between teacher and student is not just social but physical too. Some Malaysian kids accept these new conditions readily while others may be struggling with adapting because it's difficult adjusting without close human interaction on a day today.
I reap the benefits of Online education, first of all, you will spend less than in traditional classrooms, you can easily communicate with your teacher, you will gain new technical skills, you can gain better self-motivation, and enjoy a broader perspective.
The demerits of Online learning are that it can cause social isolation, it also needs strong self-motivation and time management skills, lack of communication skills, preventing mischievous activity can be complicated, teacher-focused only on theoretical knowledge, not on practical, E-learning lack face to face communication.
With the unprecedented virus covid-19, safe to say that online learning is the best alternative we have now. In the future, I would opt for classroom learning it has various plus points that E-learning cannot replace.
Buy SPM Well-written Essay from Reliable Essay Helpers
Hope you have completely understood the guide to the SPM essay.
Assignment Writer Malaysia is staffed by a team of writers who are experts in the Marketing and business field, holding master's degrees or PhDs. These professional homework writers can assist  with case study writing for your marketing projects as well as thesis support at an affordable price point.
Turn to a Freelance assignment writer if you want help on any company project from top-tier professionals! Our essay writers know academic requirements inside out, so they can deliver research topics that meet all student's needs. Not only are we staffed by professional writers, but they also have the know-how of Marketing and Business to provide assistance with case study work as well as thesis support at an affordable price point.
Buy Custom Written Academic Papers From Malaysia Assignment Helpers
Related Post
50000+ Orders Delivered

4.9/5 5 Star Rating
Confidential & Secure
Group Assignment Help
Online Exam -Test & Quiz
Cheapest Price Quote
Diploma & Certificate Levels
Semester & FYP Papers
Summative & Individual
GBA & Reflective
Last Minute Assistance
Recent Reviews
Experts in social science assignment writing..
My first try was fantastic. I received a passing grade on my social science assignment; it is undoubtedly reflective, and I had to make some revisions, but the author had expert knowledge and abilities.
Hana , Penang University Sains Malaysia
My law assignment was excellent..
For students, this is a dependable resource. According to the guidelines, everything was handled. the business that is most suited for the job. My law assignment ended up being fantastic. I sincerely appreciate everything. You're awesome.
Qistina , Monash Monash University
Expert work completed on time..
The expert gave the best work and consented to make the necessary changes. I'm overjoyed. Simply turn in your assignment on schedule to give them time to finish it.
Hafiz , Selangor University Kebangsaan Malaysia
Excellent accounting assignment help.
The accounting assignment help I received was excellent. The answers were very clear and helped me understand the concepts. Thank you for your hard work!
Ishtiqal , Selayang Curtin University, Malaysia
Well-written operations management assignment.
I am very pleased with the operations management assignment help I received from this service. It was well-written, had no plagiarism, and was delivered on time.
Marjia , Ampang Jaya University of Malaya
UP TO 15 % DISCOUNT
Instant Paper Writing Services by Native Malaysia Writers
Get Assistance for Assignments, online Exam, and Projects Writing
PORTAL MyHEALTH Kementerian Kesihatan Malaysia
Childhood obesity.
What is normal weight?
Children gain weight as they grow. Their ideal weight increase as their height and age increase.
Therefore, you need to refer to the body mass index (BMI) chart in order to check if your child is having normal weight or overweight. (Refer figure 1).
What is overweight?
World Health Organization defined obesity using body mass index (refer to figure 1).
What is obesity?
BMI = weight (kg) / height² (m²)
Overweight : BMI at or above 85th percentile (Refer to Figure 1) for children and teens of same age
Obesity: BMI at or above 95th percentile for children and teens of same age
Severe obesity: BMI above 99th percentile
How common is overweight problem in Malaysia?
Overweight / obesity rate in children and adolescents has increased over the years. Up to 30% of Malaysian children were found to be overweight / obese.
What causes overweight/obesity?
The main cause of obesity in children is exogenous obesity, which is due to external factors.
Though body fatness is heritable, the environmental factors play a more important role in body weight because we can modify our environment.
Less than 1% of childhood obesity referred to hospital is due to endocrine and genetic disease.
Regardless of the cause, obesity is due to calorie consumption in excess of calorie burnt.
Weight Gain = Calories Consumed > Calories Burned
Health risks of overweight / obese children
Overweight/obese children are exposed to the following health risks;
Type 2 diabetes mellitus : This can occur in patients as young as 8 years old.
High Blood Pressure – The risk of high blood pressure increases as the severity of obesity increases. High blood pressure over a long duration strains the heart.
Liver Problems – Fatty liver disease (nonalcoholic steatohepatitis or NASH) is common among obese children and can lead to liver failure (cirrhosis).
Obstructive sleep apnea : This is a potentially life-threatening breathing disorder caused by upper airway obstruction in obese children. Affected children have snoring and brief interruptions of breathing during sleep. It can lead to heart failure without intervention.
Gallstones – Obese children have higher risk of getting gallstone diseases.
Joint damage – Carrying extra body weight over a long duration can lead to damage in the weight bearing joints, such as the knee and ankle joints.
Metabolic syndrome and risk of heart disease – Metabolic syndrome is a condition characterized by combinations of abnormal lipids, high blood pressure, abnormal glucose level and obesity. About 30-40% of overweight/obese children fulfills the criteria of metabolic syndrome, and has significant higher risk of heart problem in later life.
Heart Disease – Atherosclerosis (stiffening of the blood vessels) is the most common cause of heart disease. This can occur as early as during childhood and adolescents, especially in those with metabolic syndrome.
Menstrual Problems – Overweight girls tend to enter puberty earlier. In later life, there is higher risk of uterine fibroids and menstrual irregularities.
Persistent overweight as adults : Overweight children tend to grow into overweight adults. Almost half of overweight adults were overweight as children.
Depression – Being overweight can lead to self-esteem problems that lead to depression. Depression is associated with poor sleep, inactivity, and depressive eating, which can aggravate weight gain.
How to deal with an overweight/obese child?
Obese adults and adolescents who have completed growth should aim for weight loss. Unlike adults, obese children should maintain their weight as they grow (grow into a healthy body weight). This can reverse the negative effects of obesity.
Health risks associated with obesity respond well to good dietary practice and physical activity.
Regular physical activity, at least 1 hour a day helps to control weight, reduces your health risks of obesity, and increases bone/muscle strength. Children should get involved in variety of activities they enjoy, such as team sports, swimming, yoga, riding a bike, taking a dance class or an evening walk after dinner. A good exercise program does not need to be strenuous. It should include stretching to promote flexibility and strength training to build muscle. For preschool-aged children, outdoor play is particularly helpful.
Parents should show interest and support in their children's activities. Set an attainable goal that fits with your child's physical ability and preferences. Keep a chart to track your child's progress and praise your child when goal is achieved. Show a good example and make the physical activity a family activity.
Limit sedentary behaviors (videos or movies, video games, internet-based activities) aside from schoolwork, to less than 2 hours a day. Use staircase rather than elevator or lift.
Encourage your child to eat 5 servings of fruits and vegetables a day. Add some fun to your child's plate by giving healthy food with various colours, such as tomato, broccoli, corn, carrots, potato and green peas. Encourage fresh fruits such as watermelon, star fruit, orange rather than juice.
Avoid skipping meals that can lead to eating too much at the next meal.
Main meals should be taken at home, together with the family . Avoid watching television during mealtime.
No television allowed in a child's bedroom.
When to refer to Paediatric Endocrinologist?
Obese children or adolescents should be referred to a Paediatric Endocrinologist when:
Overweight/obesity with comorbidities.
All children with type 2 diabetes mellitus.
* Obese children or adolescents with depression should be referred to Psychologist/ Psychiatrist.
When and how to investigate for comorbidities of obesity?
Older than 10 years old (earlier if puberty occurs before 10 years old).
At the onset of puberty.
2 or more risk factors (Family history of type 2 diabetes in a first or second degree relative; Ethnic background of African-American, Hispanic, American Indian, Asian, or Pacific Islander origin.
Presence of acanthosis nigricans (darkening and thickening of skin at the neck area), polycystic ovary syndrome, high blood pressure, and lipid disorders.
Blood cholesterol level.
Liver function test.
Ultrasound liver if fatty liver is suspected.
Is medicine available for weight reduction in children?
The use of weight reducing medication is very limited in children due to the concern of adverse reactions in growing children. However, it may be considered for short-term use in selected cases under close medical supervision.
How to prevent childhood obesity?
From today onwards, adopt a healthy lifestyle by staying active and eating a healthy diet.
Educate your children that maintain a healthy lifestyle will help improve their ability to learn at school and keep their body strong.
Work with your children's school to create a healthy and active environment.
Reference :
Tracking of overweight status from childhood to young adulthood: the Bogalusa Heart Study Deshmukh-Taskar P et al, European Journal of Clinical Nutrition (2006) 60, 48–57. doi:10.1038/sj.ejcn.1602266 published online 31 August 2005
Risk of metabolic syndrome among children living in metropolitan Kuala Lumpur: A case control study, Bee S Wee1,2, Bee K Poh1*, Awang Bulgiba3, Mohd N Ismail1, Abdul T Ruzita1 and Andrew P Hills4, BMC Public Health 2011, 11:333
Evaluation and management of childhood and adolescent obesity. Singhal V, Schwenk WF, Kumar S.Singhal V. Mayo Clin Proc. 2007 Oct;82(10):1258-64.
Consequences of Childhood Obesity, Lee YS et al, Ann Acad Med Singapore 2009;38:75-81
Related Articles
Growth monitoring.
August 16, 2011
Has Your Child's Hearing Been Tested?
October 10, 2016
Related Videos
Fake braces (bm).
July 3, 2015
Transnasal Endocopy
February 27, 2014
Syndrom Corpus
October 7, 2011
Essays For SPM and Muet Students
Uploaded by, document information, description:, original title, available formats, share this document, share or embed document, sharing options.
Share on Facebook, opens a new window Facebook
Share on Twitter, opens a new window Twitter
Share on LinkedIn, opens a new window LinkedIn
Share with Email, opens mail client Email
Copy Link Copy Link
Did you find this document useful?
Is this content inappropriate, original title:, reward your curiosity.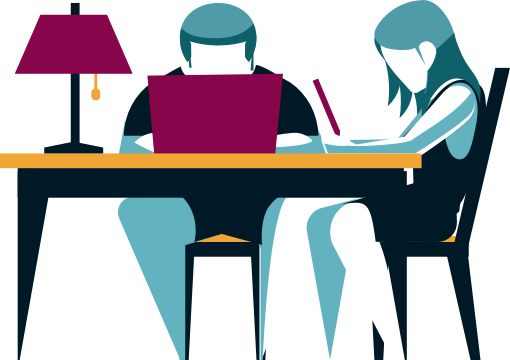 Share on Facebook, opens a new window
Share on Twitter, opens a new window
Share on LinkedIn, opens a new window
Share with Email, opens mail client
Essay on Obesity
Introduction
Obesity is a health condition that frequently develops when an individual's weight is out of proportion to their height and age. It is critical to help obese individuals with their lifestyle choices, as they are frequently abused and ignored emotionally and physically by family members and friends. Additionally, obesity rates are increasing, and obesity can frequently obstruct individuals' growth and even result in significant psychological issues resulting from continual criticism and rejection (Psalios, 2020). Obesity has long been a source of contention among psychologists, sociologists, and dietitians worldwide. Numerous factors have been and continue to be studied from a practical and theoretical standpoint, including race, heredity, behavior, environment, gender, and other socioeconomic circumstances. Nevertheless, obesity remains a hot subject nowadays, and in some situations, the causes and consequences of obesity are complex and difficult to decipher.
Risk of health problems related to obesity
People have not been sufficiently informed about the high addictiveness of food and associated health risks. Individuals increasingly lack knowledge about their condition, critical lifestyle changes, and critical self-management skills. In any event, it should be noted that obesity is a significant issue, which impacts the individual and the community, and society as a whole. However, when individuals are obese, they might jeopardize the future of every person involved.
Obesity is a result of an individual's genetics, upbringing, and socioeconomic situation and may dramatically influence individuals' general health and wellness. It is commonly defined by a 30percent excess of body fat over an individual's optimum age and height. However, there are numerous factors, which contribute to an individual being overweight. One of the primary reasons an individual may struggle with their weight is that they are genetically prone and at a higher risk of being overweight or having other severe illnesses and diseases due to a biological family member carrying the gene. Genetic factors and human hormones contribute significantly to the genesis of obesity (Qasim et al., 2018).
Individuals assume they can prevent or reverse obesity before it causes health concerns. The fact is that most individuals would be unable to overcome obesity, and nearly half may die as a result of obesity-related diseases. Most obese individuals are unaware that obesity also causes difficulty in breathing, early symptoms of cardiac disease, disturbed sleep patterns, surgical complications, nonalcoholic fatty liver disease, polycystic ovarian syndrome, and type II diabetes. Obesity may also cause high blood pressure. Individuals who are overweight are more likely to get high blood pressure. The cause is high blood fat content (triglycerides) and low HDL good cholesterol in the blood of obese persons. Triglycerides can cause blood vessels to clog quickly. When the space of the blood vessels has narrowed, then the pressure in them will increase.
Obese people have a higher risk of various types of cancer, such as endometrial cancer, namely cancer of the lining of the colon, uterus, kidney, prostate, gall bladder, and post-menopausal and breast cancer. In addition, for every 2-pound increase in weight, the risk of developing arthritis is increased by 9 to 13%. Knowing that arthritis can be increased with weight loss is prevalent for the betterment of the individual.
Obesity can harm the knees and hips because the extra weight puts strain on the joints. While joint replacement surgery is commonly performed on injured joints, the artificial joint has a higher risk of slackening and causing more damage. The effects of Obesity could also raise the risk of vitamin deficiencies (vitamin B12) that can lead to bone and joint issues (like sliding bow legs and femoral epiphysis) and other mental illnesses like low self-esteem and depression (Thomas-Valdés et al., 2017).
Obesity can also contribute to poor mental well-being, social discrimination, unfavorable peer/adult relationships, high-risk behavior (use of alcohol/drug), decreased hopes for a promising future, and being misinterpreted by relatives. A person who is obese also impacts unstable emotions and often considers himself unattractive, lacks self-confidence, and suffers from depression or stress due to not being able to face a normal and active life like other individuals. Most obese people generally lack self-confidence due to their physical appearance. They continuously compare themselves against individuals with healthier figures, negatively affecting their daily lives, work performance, and social interactions.
Considering obesity impacts every organ system in the body, it may reduce life span by 2 to 5 years (Wilhelmi de Toledo et al., 2020).In addition, obesity also affects mental health. These mental effects have not been extensively studied as side effects of physical obesity. Nevertheless, evidence shows that negative obesity can also affect mental health. Feelings of inferiority are common among people whose obesity persists. Rates of depression and anxiety are more alarming because a study in Sweden found that individuals who are severely obese are three to four times more likely to exhibit signs of depression and anxiety than those with an ideal weight.
During pregnancy, obesity is connected with a higher death risk in both the mother and the baby and an increase in the risk of maternal high blood pressure (Catalano & Shankar, 2017). Women who are obese during pregnancy are likely to develop gestational diabetes and issues with labor and delivery, among other concerns. Obesity and overweight are linked to an increased risk of gallbladder disease, surgical risk, incontinence, and depression. Obesity can reduce a person's quality of life by limiting mobility and physical strength through social, academic, and work discrimination. Also, they are obese, barriers to the quality of life, and emotional consequences seen in this disease. All these negative attributes of such disease are reduced if they were to occur to better the person.
Obesity is sometimes misunderstood as a personal issue. Even though many aspects overlap, experts appear to concur that obesity is a highly complex issue. In addition to knowing the causes of obesity, it is critical to consider ways to avoid obesity and how the community could support and assist in rehabilitating those who have such a condition. In order to combat obesity, society should employ a combination of prevention, intervention, and suppression methods. In order to be efficient, obesity prevention efforts should involve not just a healthy diet, regular exercise, and instilling good habits in everyone, but also a wide range of management tools, possible medicines, and other therapies.
Psalios, S. (2020).  Collateral Damage of the 'War on Obesity': The Australian Anti-Obesity Campaign: From Fat Stigma to Eating Disorders  (Doctoral dissertation, La Trobe).
Qasim, A., Turcotte, M., De Souza, R. J., Samaan, M. C., Champredon, D., Dushoff, J., … & Meyre, D. (2018). On the origin of obesity: identifying the biological, environmental and cultural drivers of genetic risk among human populations.  Obesity reviews ,  19 (2), 121-149.
Thomas-Valdés, S., Tostes, M. D. G. V., Anunciação, P. C., da Silva, B. P., & Sant'Ana, H. M. P. (2017). Association between vitamin deficiency and metabolic disorders related to obesity.  Critical reviews in food science and nutrition ,  57 (15), 3332-3343.
Wilhelmi de Toledo, F., Grundler, F., Sirtori, C. R., & Ruscica, M. (2020). Unravelling the health effects of fasting: a long road from obesity treatment to healthy life span increase and improved cognition.  Annals of Medicine ,  52 (5), 147-161.
Cite this page
Similar essay samples.
A Focus on Alterity in Contemporary Cultural Production.
Essay on Sole Proprietorship, Partnership, and Incorporated Companies
Essay on Negative Impact of Social Media on Public Relations
Essay on Nutrition and Growth
Essay on Exploring Climate Memory
Essay on Critically Reflect on the Orienteering Planning and How Peer ...
Organiser of Jay Chou's concert in Sydney fined after Taiwanese singer extended performance by an hour 
Shahrir Samad claims PAS key players in 'Sheraton Move' planning to topple PM Anwar's unity govt
Guan Eng says prevailed over Dr Mahathir thrice with backing of Cabinet

Amid prolonged debate, Mukhriz says better a non-Malay PM who isn't corrupt rather than corrupt Malay

In spotlight on scams, Melaka assemblyman says offered part-time job paying RM800 daily to 'like' YouTube videos 

Massive public reaction after Chris Rock publicly hits back at Will and Jada Smith in Netflix special
Four Pakatan MPs might miss Parliament sitting today, stuck in Jakarta due to faulty Malaysia Airlines plane 

Hadi says Opposition has a right to plan govt's ouster
Four Bersatu reps walk out of Penang assembly after fellow state lawmakers approve motion to vacate their seats 
Michelle Yeoh's mum tells her not to wear pants to the Oscars as it makes her look short 

Deputy finance minister: Half of household loan accounts unaffected by OPR hike

Bruce Willis' wife tells paparazzi to stop yelling at him after dementia diagnosis
Bukit Aman confirms investigation into 'Mentega Terbang' movie

Anwar tells LHDN not to let kopiah, false piety deter it from collecting all taxes due
Three senior citizens stabbed in S. Korea after one of them called a 37-year-old woman 'auntie'
Obesity rate at worrying levels in malaysia.
Some even chose not to share their current photographs on their social media accounts to avoid receiving criticism from their friends. One of them Nur Athirah Rosli, 34, a public-sector employee, had put on two kilogrammes over the MCO period. "Whenever I felt like eating, I would order food online... it was so easy," said Nur Athirah, who is in the obese category as she weighs 92kg and is currently following a diet and exercise regime to shed her excess weight. The issue of obesity is nothing new in Malaysia or in the world for that matter. According to the World Health Organisation (WHO), obesity has been a global public health concern since 1975. The concern is understandable as obesity not only increases the risk of contracting various chronic diseases but also puts a strain on the finances of governments in terms of healthcare allocations.   Half of Malaysian adults overweight, obese In a report issued in February 2020, WHO said obesity has reached epidemic proportions globally, with at least 2.8 million people dying each year as a result of being overweight or obese. The figures are grim in Malaysia too. According to the World Population Review 2019, Malaysia has the highest prevalence of obesity among adults in South-east Asia at 15.6 per cent, followed by Brunei (14.1 per cent), Thailand (10.0 per cent) and Indonesia (6.9 per cent). The National Health and Morbidity Survey (NHMS) 2019 findings, meanwhile, showed that 50.1 per cent of adults in Malaysia were either overweight or obese — 30.4 per cent were overweight and 19.7 per cent obese. In comparison, Malaysia's overweight and obese rates stood at 29.4 per cent and 15.1 per cent respectively in 2011. NHMS 2019 defined overweight as having a body mass index (BMI) of more than 25kg/m2 and obese, BMI exceeding 30kg/m2. (BMI refers to a person's weight in kilogrammes divided by the square of height in metres. The NHMS 2019 data also revealed that the overweight and obesity levels were particularly high among women (54.7 per cent), ethnic Indians (63.9 per cent) and those in the 55 to 59 age group (60.9 per cent). — Bernama
You May Also Like
Related articles.
Johor police: Elderly man dies at flood relief centre in Batu Pahat
More than 43,000 flood victims still at relief centres in three states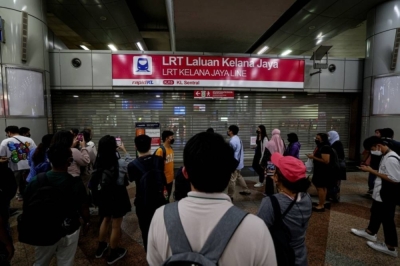 Kelana Jaya LRT service disruption due to blackout at several stations
Winky's World
Thursday, 9 june 2011, - obesity - (stpm muet essay).