StudyDriver in your Smartphone!
Literacy Autobiography
"Literacy Autobiography"
You would think as a child I would want the latest toys and games but I was the complete opposite. For my birthday or Christmas I asked for books and movies. My collection of books was expanding so much that I had to get my very own bookshelf. When it came to the different genres of books I read almost everything. Fiction, non-fiction, science fiction, mystery, horror, action and adventure etc. If it was a genre, you can best believe I read it. One character I had a special connection with was Finn Garrett from a book titled The Last Invisible Boy. Finn lost his father and believed he was becoming invisible because a piece of him had died.
I was able to connect with this character because I lost my grandmother to lung cancer and I experienced some of the same things he went through. I also felt like a piece of me died when my grandmother passed away, in a way this character and book helped me cope. Furthermore I also developed a strong interest in comic books which was caused by my liking of superhero and action movies. In addition to my book collection my movie collection grew rapid to a point where I had to get dvd racks just to keep them organized. I watched movies more than tv which I still do to this day. I know all the words to multiple movies due to the fact that I've watched them numerous times. Just like with books, I've watched a wide variety of movies including comedy, action, horror, etc. Similarly my reading and movie interests come together and bounce off of each other.
As a result of my passion for reading, almost everyday after school I would walk to the library. Checking out multiple books and movies was a habit of mine. Many times I would read the book right away and come back the next day to check out another book. I also went to Borders and Barnes and Noble as reading outlets. I didn't start going to Barnes and Noble until Borders suddenly closed, however it still became a favorite spot to read. I remember getting my first magazine subscription after discovering Sports Illustrated for Kids. Overtime I was comfortable with reading almost everywhere. Reading was second nature to me, and my love for it only grew stronger.
My very first teacher Ms.Carson was the one who introduced me to reading . It may have just been the basics but it was the foundation of my experience with reading. As I got older and went to elementary and middle school my teachers expressed the importance of reading by assigning weekly reading logs for homework. Even though I hated the homework it didn't stop me from reading. To add, my mom and grandma had positive influences on my interests in reading. When I first began to read my mom would always listen to make sure I was reading fluently and pronouncing words correctly.
My grandmother was the one who took me to get my first library card and would take me to the bookstores. We would stay there for hours browsing through different books and magazines. I could honestly say the times we spent together at the bookstore has helped shaped our bond that is still strong today. Lastly my dad was someone who was a positive influence on my interests in movies. Every Tuesday he would go to the store to buy the newest movies that came out on dvd, hence the reason why I own so many movies. In addition, he would also take me to the movies a lot, which I still enjoy. I would go the movies at least three to four times a month with my girlfriend who loves movies just as much as I do.
Overall I can say reading was one of the things I enjoyed more than anything as a child. Ironically when I got to high school I began to dread reading. Whether it was a passage out of a textbook or a chapter from a book, I didn't want to read it. I had lost interest in something I loved. As of now I want to start reading for leisure again and not just because I have to. Other things began to interest me and I felt as if reading was not necessary anymore.
Teachers in high school didnt care if you read the chapters, they'll still quiz you. Whereas in middle school teachers would make you read in class and constantly remind you. Once I noticed the difference my attitude towards reading changed. However reading has brought me a long way and without it I wouldn't be as successful as I am today. Even though I'm not a huge fan of reading I'm still appreciative for learning how to do so and I hope to start reading for leisure once again.
Cite this page
Literacy Autobiography. (2019, Mar 13). Retrieved from https://studydriver.com/literacy-autobiography/
"Literacy Autobiography." StudyDriver.com , 13 Mar 2019, https://studydriver.com/literacy-autobiography/
StudyDriver.com. (2019). Literacy Autobiography . [Online]. Available at: https://studydriver.com/literacy-autobiography/ [Accessed: 4 Mar. 2023]
"Literacy Autobiography." StudyDriver.com, Mar 13, 2019. Accessed March 4, 2023. https://studydriver.com/literacy-autobiography/
"Literacy Autobiography," StudyDriver.com , 13-Mar-2019. [Online]. Available: https://studydriver.com/literacy-autobiography/ . [Accessed: 4-Mar-2023]
StudyDriver.com. (2019). Literacy Autobiography . [Online]. Available at: https://studydriver.com/literacy-autobiography/ [Accessed: 4-Mar-2023]
Literacy Autobiography. (2019, Mar 13). Retrieved March 4, 2023 , from https://studydriver.com/literacy-autobiography/
Save time with Studydriver!
Get in touch with our top writers for a non-plagiarized essays written to satisfy your needs
Stuck on ideas? Struggling with a concept?
A professional writer will make a clear, mistake-free paper for you!
Leave your email and we will send a sample to you.
Please check your inbox
Interested in this topic?
Please indicate where to send you the sample.
Hi! I'm Chatbot Amy :)
I can help you save hours on your homework. Let's start by finding a writer.
How to Cite
Language & Lit
Rhyme & Rhythm
The Rewrite
Search Glass
How to Write a Literacy Autobiography
A literacy autobiography is "an account of significant factors and events that have contributed to your development as a reader or writer." The role language plays in your life is the product of numerous experiences that have shaped the way you think, write and read. Writing a literacy autobiography is your chance to tell a compelling story of how your past experiences with written and spoken words have created your present-day relationship with language.
Make a literacy timeline by brainstorming as many significant memories and experiences with language as you can. For example, you might write about what books you most enjoyed reading as a child, your attitudes toward writing and how they have changed, your favorite or least favorite English teachers, or personal writing you did when you were younger, such as poetry or diary entries. Literacy can also mean experiences with communication; therefore, you might think about the role language played in your family or social groups when growing up. Then, consider what your views of literacy are today and how these experiences helped to create them.
Once you've brainstormed the major events of your literary development, look through the list and identify the most significant ones. Consider what themes you see in your life experience. For example, certain stories or characters may have inspired you to gain confidence or see yourself in a new light, or because of a teacher or parent's encouragement, journaling or creative writing have become lifelong pastimes. Focus your material to the events that have most shaped your current relationship with literacy.
A literacy autobiography is primarily a personal narrative. As you write, think about how to implement devices like characterization, setting, description and dialogue. Think about how you might make your teacher come to life as a character, or how your favorite place to read as a child might become a vivid setting. Consider what descriptions might make your audience feel the thrill of a brush with a good story, or the frustration of a school struggle. The most successful literacy autobiographies don't just tell a story, but make readers interested and invested in it.
For a literacy autobiography to be most effective, readers have to understand the significance of the events to your present day life. The end of your essay should focus on analyzing and reflecting on who you have become as a result of the events you've shared. Consider what role literacy currently plays in your life through the books you enjoy, what and why you write, and how you communicate with others. Then, share with readers how your current relationship with language has changed because of your story.
APLNG 412 Course Development: Literacy Autobiography
Kori Morgan holds a Bachelor of Arts in professional writing and a Master of Fine Arts in creative writing and has been crafting online and print educational materials since 2006. She taught creative writing and composition at West Virginia University and the University of Akron and her fiction, poetry and essays have appeared in numerous literary journals.

RESEARCH PAPERS AND ESSAYS
ESSAY TOPICS
PRESIDENTS OF THE UNITED STATES
Joseph Robinette Biden
Donald Trump
Barack Obama
States Ranked by Size & Population
States Ranked by Date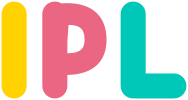 My Literacy Autobiography
Personal narrative: my honors english 1 class.
All my life, I was always told that I was so smart and advanced for my age. Everything came easy to me: math, writing, reading, sports, and even playing many instruments. All this came with little work. So I seldom ever had to study or practice for anything. This occurred all throughout elementary and middle school. I was even placed in honor classes, yet those classes still turned out to be quite easy for me. I had nothing less than an A, but that was all about to change once I got to high school.
Theme Of Censorship In Anthony Burgess A Clockwork Orange
During adolescent years, the human mind is susceptible to becoming highly influenced by the knowledge that it acquires and therefore it is quite reasonable that what information it receives is controlled. However, once at reaching maturity in the adult phase, a person can successfully determine for themselves whether to read something and implement it in their life or not.
My Relationship With Literacy Essay
My relationship with literacy has been a journey all on its own. From learning how to sound out letters and words, to reading my first sentence , I have developed quite a valuable foundation and platform, that will eventually guide me to success. I have had the pleasure of experiencing a love that just continues to blossom. A love that will never fail, nor will I fail it. This love that I speak of is my passion for reading, writing and literacy as a whole.
Personal Narrative: Shaping My Literacy Skills
Horror became the genre I fancied the most out of all, because I loved the sensation of being frightened. The rush of adrenaline pumped through my veins as I flipped through every pages of every book I read. The author, who I always enjoyed to read, was named R.L. Stein. His style of writing made the words seem to pop off the page and make the reader flinch after every line. He was famous for his thriller book series called Goosebumps, that later became a number one best seller. Its audience was targeted at young adults and was later transformed into a television series in the early 2000s. My words flowed perfectly as I read his publications. I was able to retain all the information I browsed through and had the ability to report what I read. Another genre I was affiliated with was Greek/Roman mythology. The Percy Jackson & the Olympian books captured the true image of the concept, of their being different 'gods' and 'goddesses'. The series consisted of five novels and a runoff series named "The Heroes of Olympus". Every time I would complete a book, it was always leave you with a lingering ending wondering what happens next. As a result it would cause the reader to go out and aquire the next novel right away. As years of studies went on, I wandered away from these styles of writing, due to the fact of my change in belief and views on the value of
My Literacy Story Essay
My personal literacy story might be considered as a short story. My literacy story stated very young with my mother and father reading me stories before I could read; some stories that were told to me were bible stories, Junie B Jones, Magic Tree house, and of course superhero comics.
A Personal Essay: The History Of My Literacy
The history of my literacy has been a long road of a frustration and learned lessons. As a child, I was a bit of a loner so reading and writing were the closest thing to a social life for me. The things that I bottled up inside came out through my writing and it became somewhat of a pass time for me. As long I could remember literacy as has been an important value for me in my life because from very young age I got express my true self without being judged by the outside. Even though in my later years I would deal with some heartaches and set back that lead me to give up on my love for reading. I would always come back to my real first love.
My Literacy Narrative Analysis
I was never truly an avid reader when I was younger. I was the oldest of five siblings and left in charge of taking care of my younger brothers and sister. I was more prone to spending time outside than reading a book. Of course, I did find myself enjoying a good mystery novel, but playing ball would always trump even a good book. All through school, I would find myself actively participating in one sport to another. I loved being active and thinking only of what I wanted to do. Life has a way of becoming a reality. The choices I made during my younger years have followed me to my current years. The busyness of work, family, and children have restricted my own freedom of time. Reading has become my favorite way of personal freedom without having to leave home. My favorite author at this present time is Beth Moore. She meticulously portrays God's word and opened my eyes to the strength and power of God's word for me today. God created me and has a specific purpose for me to fulfill. In order to begin this process, I need to accept and believe in
My Literacy Experience
Literacy has applied over the course of my education and my life. As an education major, I believed that literacy was an ability to learn how to read and write. Furthermore, literacy has been a part of my education. I have come to an understanding that literacy is a lot more than what it seems. It's about expressing yourself that includes your opinions and feelings. As a college student, I still feel like my literacy is evolving with every essay I write. But, through my literacy autobiography and literacy experiences. I have gained through the process of "growing up" as an educator. I 'd like to capture the hearts and minds of readers through my journey and experiences with literacy. As I take you back into the past of how literacy has grown inside me. I would one day like to show how these experiences will influence my teaching strategies.
Personal Essay: How Reading Changed My Life
Since I was young, I have been passionate about lending a hand, to a person I felt needed support and this passion helped shape what my future may hold. An event happened that has been instrumental in developing my character and guiding my choices ever since. It was a late summer night and it was almost midnight when my soccer game ended, After the game, I ran into the washroom because I was dying to ease myself. I took an excessive time and missed my ride home; they must have thought I had another ride home. My situation made me become bewildered at what to do next then, I thought to myself on giving my mother a call. My bag was by my side so I reached into my bag for my phone and tried turning it on but, it was unresponsive so I figured my phone battery was dead.
Tim O 'Brien's' Platoon, And The Things They Carried
Humans are given the gift of sight; one of the many remarkable features people share. To be able to visually see the beauty of nature is a great deal to human existence, especially when it comes from artistic matters such as pictures, videos, paintings etc. A book compared to a movie is like comparing a picture to the description of it. The description may have deeper meaning and a guide to the main point of why and where the picture was taken, but when a picture is being viewed, it is up to the audience to adopt on what the meaning behind the photograph is. It gives an opportunity of freethinking and opinion.
Personal Narrative: My Literacy Interview
For my literacy interview I interview a young lady by the name of Jeanette Zamarripa. I did Ms. Jeanette because I have gotten to know her over the years. I met Ms. Jeanette at Lone Star in Tomball a while back, we had a math class together, but we never really talk to each other, until last year we have several classes together, and we did remember each other from the math class we took a while back. I think everything happens for a reason, and that the Lord put people in your path for a reason as well. We were both attending UHD. However, we have become really good friends, I feel like I have known her for years, we get along really well. I choose her for my assignment because she told me about her struggles that she face when she was in elementary school, I think her journey is inspiring and amazing and others should know about it. If she doesn't tell you about what she's been through you could never guess. Ms. Jeanette English and Spanish is exceptional, she is fluent in speaking and writing them as well.
Personal Narrative: My Love Of Literacy
Early in my life, I used books as an escape from the harsh reality in front of me. When I was around five years old, I was trapped in an abusive and sheltered household. When the yelling started, I used to hide under my bed and stay very quiet. I would read any book that I could find to keep my mind off what was happening around me. I made myself a safe space under my bed with a light and pillows. I remember laying under there, wishing that I was one of the characters in my book. I prayed that somehow, I could be transported to another place where I felt safe and loved. However, through all that hardship, I developed a love for literacy. I would become so enthralled in a book that I could read for hours and never once look away.
The Giver Book Report
When I was eight-year-olds, I was always told to read a book by my teachers and peers and I absolutely loathed it. One day I was handed an assignment, we were set off to check out a book from the library to read during reading time, which during this time I dreaded. After what seemed like hours, I decided on a Junie B. Jones book that caught my eye. After a brief reading session of one hour, when I finished the small chapter book, at once I decided to check out another one of the books in the series which lead to another one and so on. On average I devote about twenty hours of my time a week reading books. Reading is important to me because it is a way to escape into the pages of the book and start a new adventure with these characters. While reading you also learn to look past the surface and empathize with others.
Narrative Essay About My Literacy Journey
My literacy journey starts before I could read. When I was in preschool I have memories of my mom and two older brothers reading to me. I remember reading during that time were The Emperor's New Clothes specifically by my brothers, Sylvester and the Magic Pebble, and Where the Wild Things are by my mom that was one of her favorites as a child. My parents were not avid readers but encouraged relatives to give us books instead of toys. When I got to elementary school I loved reading some of my favorites from Kindergarten were Chrysanthemum, Chicka Chicka Boom Boom, and 101 Dalmatians. These were books read to me or books that I didn't know how to read yet and just flipped through the pages. I enjoyed these stories though because
Essay On Memories Of Reading
My earliest memory of being read to isn't necessarily being read to by my parents but being read to by teachers. Both my parents were always working, so they never had time to read to me. I didn't have any older siblings to help me so when I started school, it was the first time I was exposed to reading. It's not until I began preschool that I remember my first book, Brown Bear, Brown Bear What Do you See? was read to me. What I remember about this book is that I liked it because not only was my first book but because it had different animals and colors. I remember sitting on the colorful carpet with my whole class as the teacher began to read it to us and soon we all eventually read it together.
More about My Literacy Autobiography My Literacy Autobiography Essay
Literacy narrative : ' the little mermaid '.
Not only as a kid did I like reading but I also liked writing! And well I still do. As a kid, I kept a journal of everything I did. I stopped when I was around nine but I still find it hilarious to go back and read what I was thinking. This just makes good memories to look back at and now I wish I would've kept writing so I could enjoy reliving these moments of my
My Writing Experience Essay
Joining the fifth grade that year made me especially nervous. What if on the first day I had to write a story?what would my teacher think of my sub par work? Why was it so difficult and taxing on my mind to come up with the right word for a phrase? I was beginning to think of all of my problems I faced that year and school hadn't even started. I elected to ask the best source of knowledge I knew of, my mother. If she could raise a kid, she could help me write also, or at least that was the thought. Later I would know my mother affirmed my realization that some people weren't writers and that I definitely wasn't one when she mentioned how she never was a writer as a child. The craziest thing about my dilemma was how it was only writing i never understood, reading and the rest of my school subjects I understood perfectly, and I even had one the
Literacy Autobiography
My earliest memory of literacy is being in kindergarten. Sitting in front of my teacher listening to her read to the class. From that point on I have been reading anything I can get my hands on, sports-related materials or just world news. I think literacy plays an important part of everyday living. My sister is 10 years older than myself (I am 39) and she is a teacher, so she played a huge role in teaching me the importance of being literate. I can still remember my elementary days when she was in highschool and would practice her teaching skills with me. Once I grew older I understood how important reading and writing was in order to be able to function in and out of school. The very first time I came home to visit during my freshman year
My Literacy Narrative
I 've loved to read and write ever since I was taught my ABC 's for the first time. It 's been a huge part of my life in a lot of different aspects. I learned how to read when I was three years old because I went to a daycare where I was the youngest kid and the only one who couldn 't read. Reading and writing just stuck with me after that. After I started reading better than my older daycare-mates, school was ready for me to conquer. The school put me with older kids right away and I was in English class with 3rd graders when I was in kindergarten. It helped me out with making friends and I always got along with older kids better
Writing : My Literacy Autobiography
Some of the oldest and fondest memories I have from my childhood are those of my mother reading to me. Before I even began Kindergarten, I remember my mom reading stories to me from children's books, or making up stories as she went along. I enjoyed listening to the stories and still remember some to this day. She also taught me how to write my name, count, and recite the alphabet. I loved the time I spent reading with my mom because she made it fun, so much so that I didn't realize I was learning.
My Literacy Autobiography
As a girl growing up around a group of bikers, boys and two parents who listened to eighties hair bands and metal, you wouldn't think that I read or was read to frequently before starting school. I pursued in reading quite often, actually. When I finally started school, I had the tendency of keeping to myself and staying quiet. There never have been very many friends in the picture of my life. I learned at a young age that there often are going to be cliques, even when you're an eight year old in girl scouts. I stood out in more ways than one, but for now I'm only going to elucidate why reading is so salient to me.
Many people have memories from when they read their first book and how excited they were. They remember everything like the palm of their hand, although I honestly do not recall when I read my first book. I just began to read and loved it. I would read for hours and hours, my parents would take books away from me, because I would not sleep from how much I read. I have read an abundant amount of books, but my all time favorite book is, "To Kill a Mockingbird" by Harper Lee. I relish the way Harper Lee demonstrates every character's emotions and thoughts so clearly to the reader. This book exemplifies how we should not judge anyone until we step in their shoes and walk in them. There are books that are not pleasant for
Have you ever read a word and pronounced it completely different than its actual pronunciation? Well I have! As a student, I have experienced many aspects of reading and writing. I am currently a junior in highschool so I haven't experienced it all. English is a crazy language and the rules for the language are also very crazy. In this literacy narrative I will introduce my experiences in reading and writing and how they have impacted my life.
My Personal Literacy Journey
The earliest memory of my writing is in 4th grade we had to do the weekend news every Monday and it was due at the end of the day. I first would write down bullet points of what I did, for example, if I celebrated a birthday with someone or hanged out with my friends then we had to write it by hand on notebook paper and it had to be at least a page long. I was always the quickest because of what I did.
Literacy Autobiography: How Reading Has Affected My Life
There are 26 letters in the English alphabet. Just 26 letters to form words, sentences, paragraphs, and finally books. Our language has come a long way over the years, and reading has highly impacted the way we live our daily lives. The Greeks used books of mythology to explain how things came to be and pass that knowledge from generation to generation. Authors use books to tell stories, and ideas, which spread so much farther than just by the word of mouth. Yes, books have greatly changed the world around us and have also affected my life personally.
Personal Narrative: Learning To Read And Write
One day my mom brought me a journal I knew a lot girls that were journaling, I never knew what they were writing, I figured it out, my journal became my best friend whenever something would happen I would write about it, I guess you can say that's when I really got into writing, I would journal about my life what I wanted to be when I got grown, the family I would someday have; my future husband what he looked like, to the car he drove; my journal truth and fairytale stories.
English 101 Class
As a young child I always prided myself in my writing. I attended the Young Authors Conference every year during elementary school. The Young Authors Conference allowed us to write and share books that
Essay On My Literacy Journey
One of the biggest milestones as a baby is saying your first word, then that word becomes a sentence, and those sentences become paragraphs, and before you know it those paragraphs become a whole book. Reading and writing are such an essential part of everyday life and they play a large role in shaping who we are as people. Growing up, I have had a sense of determination that has helped me to blossom throughout my literacy journey in order to be where I am today.
How To Improve Your Handwriting
I started writing in preschool and started typing in the 2nd grade. I have always been good at writing or telling stories. And making up tall tales.
The Importance Of Reading And Writing On My Life
Learning how to first write, I believe, for kids is always fascinating, because it is something new to them. Starting out is simple, such as writing letters of the alphabet and slowly progressing into writing words, sentences, paragraphs, and whole papers. Even though I was a creative kid, through the years of elementary school it began to become tougher. I ran into obstacles when I was told to write a comic strip, a short story, and a paper about ourselves. Not being able to write what was coming to my mind in a manner that made sense frustrated me. Throughout elementary school I struggled with writing because I never figured out how to fix this problem. During these years I succeeded in reading and I would soon hope to in writing.
Related Topics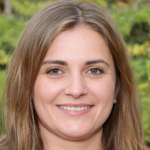 Related Topics
Education System
Physical Education
Liberal Arts
Sex Education
Veterinarian
English Language
My Literacy Autobiography (1196 words)
Academic anxiety?
Get original paper in 3 hours and nail the task
124 experts online
The tale of my history as an essayist is an extremely long one. My composing has ended up at ground zero. I have changed particularly consistently, both as I became more established and as I found more parts of my own character. The development that I see when I think back is unbelievable, and everything appears to rotate around my feelings. I have consistently been an extremely passionate individual who feels things distinctly. The entirety of my genuinely paramount composition, thinking back, has originated from encounters that inspired an emotional response from my creating self. This task has opened my eyes, in spite of my underlying trouble recorded as a hard copy it. At the point when I was approached to record my most punctual memory of writing, from the outset I experienced a mental blackout. I recollect the dread that my first writing held. My mom did, indeed, see it and I was in a difficult situation than previously. It was unquestionably not an insightful decision on my part, yet it absolutely didn't give a beautiful first memory of writing! I have constantly wanted to write. I am a moderate slow reader, yet I advise individuals I like to relish books. I never figured out how to understand quick, I begrudge individuals who can read a passage or page once, once in a while I should read a sentence or section three to multiple times to truly get it. reading has consistently been a task to me at that point. As I have kicked more established I have off to really appreciate reading and writing the more. I will read news on the web. I surmise I never had that fantasy educator or parent that will lit the perusing fire in me. Reading and writing is certainly not the steady in my life, it doesn't fill my spirit, I truly wish I could state the inverse.
Literacy to me is a blessing which is as extraordinary as life itself. For I can't envision experiencing a day not understanding what is composed on a bulletin or on account of a basic street sign. Actually I have never paid attention to writing, for when I was a child I generally thought the verbal remained of a more prominent nearness than a bit of composed material. The subject of literacy all of a sudden struck me when this task came to fruition, for how could the world have created to what it is today without the straightforwardness of reading and writing. The assignment would have essentially quite recently been incomprehensible. In this manner to comprehend keeping in touch with you should initially comprehend the extraordinary things we have accomplished from it first.
In school, reading and writing were never my preferred subjects. I favored picking what I needed to peruse, and I didn't care for composing stories from senseless prompts. In any case, when summer moved around, it was the ideal opportunity for no particular reason and games and perusing each day. Summer perusing for school was just one book, and from that point onward, it was excursions to my preferred library for books. We truly didn't have to go there in light of the fact that we had our own broad assortment ground floor. Perusing wasn't everything we did over the late spring. Once in a while, I additionally composed stories or short books about my late spring undertakings and get-away with my family as a kid.
As far back as landing to my new city years prior my principle method of correspondence to family, companions and family members have experienced the type of composing email's or just posting a composed card or letter. That is the point at which it previously struck me that you can really encounter feelings recorded as a hard copy. For through these letters and email's I could really feel and experience what my loved ones were stating to me. This truly enraptured me for I had never encountered these inclination's through composition.
As far back as coming to College literacy has been increasingly a piece of my life then it has ever been up until this point, for all that I do know includes me to give out my best potential as literacy. For I know now that on the off chance that I need to prevail in life this is what is going to assist me with accomplishing it and nothing else and its equitable feels incredible to realize that the individuals who initially helped me find this blessing was my harasser and for everything significant in my life I owe it to them. At the point when secondary school moved around, perusing and composing turned into an enormous piece of each subject. There were books I delighted in and others that I walked through. There were articles that were amusing to compose and ones that I thought were going to murder me. Yet, through everything, I developed drastically. That frightening English educator didn't make me love literacy; however she caused my composition to improve tremendously. I get it is all piece of the adventure.
At the point when the late spring before rookie dread in school showed up, I didn't have the foggiest idea what to do. I just had one book to peruse. I didn't need to peruse five like in the previous four summers, and there were no papers or activities to oblige the perusing. This is when perusing for joy reemerged my life and enthralled me by and by. Consistently, I use literacy. It isn't simply understanding books and composing papers as I portrayed previously. It is all over the place. I can't understand the experience of being ignorant. I can't envision not having the option to peruse road signs, books, or papers. I don't have the foggiest idea what it feels like to tune in to an individual talk and not recognize what they are stating. Correspondence through composing is such an enormous piece of my life; I overlook that a few people don't have that expertise. My literacy venture, which has brought me here, had its highs and lows. It was not in every case simple or pleasant, however literacy is important.
Presently, I love having extra time to peruse and even diary once in a while. I read, compose, and impart throughout the day without understanding that I am utilizing literacy. I know the significance of literacy and my obligation to help encourages and the incoming understudies.
Brian V. Street (1984). 'Overview'. Literacy in Theory and Practice. Cambridge University Press. ISBN 978-0-521-28961-0.
Brian V. Street (1984). Literacy in theory and practice. Cambridge University Press. ISBN 978-0-521-28961-0.
Carter, V. Elaine. (November 2000). "New approaches to literacy learning: A guide for teacher educators." UNESCO.
Gee, J. P. (1996). Social Linguistics and Literacies: Ideologies in Discourses Philadelphia: Falmer.
Goody, Jack (1986). The logic of writing and the organization of society. Cambridge, UK: Cambridge University Press. ISBN 978-0-521-33962-9.
Jack Goody (1986). The Logic of Writing and the Organization of Society. Overview. ISBN 978-0-521-33962-9.
Kress, Gunther R. (2003). Literacy in the new media age. New York: Routledge. ISBN 978-0-415-25356-7.
This essay was written by a fellow student. You may use it as a guide or sample for writing your own paper, but remember to cite it correctly . Don't submit it as your own as it will be considered plagiarism.
Need custom essay sample written special for your assignment?
Choose skilled expert on your subject and get original paper with free plagiarism report
My Literacy Autobiography (1196 words). (2022, Jan 28). Retrieved from https://happyessays.com/my-literacy-autobiography/
More related essays
Academic Strengths And Weaknesses Essay
Punishment-Justice for the Unjust Essay
Exploration of Adolescence, Youth, and Literacy
Early Childhood Literacy Development
Technology Use in Early Literacy
What is Financial Literacy (1517 words)
Nice Ways to Say Bad Things in English Essay
Improvement of Literacy and Numeracy Strategy Review
Visual Literacy And The Arts In Essay

Hi, my name is Amy 👋
In case you can't find a relevant example, our professional writers are ready to help you write a unique paper. Just talk to our smart assistant Amy and she'll connect you with the best match.