Personal Essay Examples About Yourself
There are times where you want to prove yourself and write an essay about yourself. Well, we've got you covered! Check out the already written essays below and use them as a guide to writing your own!
Essay About Myself Helps You To Establish Your Personality And Connect With An Audience
Describing yourself could be a challenging task, but when it comes to an assignment, you can't skip it. So, are currently dealing with an essay that requires you to describe yourself? Are you finding it challenging to do so? If so, we are here to help. We understand how normal it is to go blank when asked about describing oneself. And, if you're a student, the pressure to do so could be immense. It is because you know the reader would be marking your write-up rather than reading it for fun. The pressure to write better and follow the right structure can be overwhelming. It can end up making you freeze or feel you're not good enough. However, the reality is otherwise. Here are a few things you can do to avoid being in that situation:
Brainstorm key information and personality traits or personal experiences that you would want to share.
Outline your essay before you start writing the draft.
Make sure your draft is divided into logical paragraphs that are well-connected.
Make sure your introduction is engaging enough to hook the reader.
Make sure you conclude your essay that wraps up everything you wrote in the body.
Make sure you have a unique voice in your writing by using the relevant vocabulary and letting the reader feel your feelings.
Following these simple steps will ensure you create an essay that leaves an impression.
Besides, if you're confused about what to include in your personal essay, here are a few suggestions:
You can talk about your personality.
You can talk about your student life or personal life.
You can include specific experiences or incidents to back up your claims about your personality.
Short Essay Sample About Yourself
Still confused? Here is a short sample essay to help you grab the idea if you've been asked to describe yourself in an essay:
Describing myself is one of the toughest tasks to do, but it's fascinating too, to put it to words. I believe our traits – be they positive or negative – make us the person we are to the world. When it comes to my personality, people can have different opinions because they see what they want to see in me, and that's okay. So, I would describe myself from the paradigm I see myself from in different aspects.
Related: Where Can I Buy University Essays From
As a person, I believe life is an art, and I am the artist of my life. I try to keep it full of colors and as cheerful as possible no matter what life throws at me. I am an enthusiast and a person full of curiosity. Curious to know what life is all about and what it holds in the future.
I like to keep a smile on my face no matter what I am going through, and that smile keeps me going. Besides, I was brought up in a multicultural community. Therefore, I am an extrovert, and I like to meet people, I love to experience their lives, cultures, and traditions, which makes me happy and cheerful.
Moreover, I am reliable but very short-tempered. I lose my calm if not understood properly. I get very irritated internally, but that doesn't show in my behavior. However, I would like to change this character trait a little because my friends and dear ones often do not notice that I have some troubles. Thus, they do not offer help when I need it.
Good or bad, This is me, trying to contemplate the world as it is, revealing its true colors. I believe life is a gift, and it should be treated like one, with love, care, and respect.
Long Essay Example on "Describe Yourself "
Below is one more example to help you understand the idea of personal essays better.
Related: What Is The Best Website To Buy Essays
"Tell something about yourself?" It could be one of the toughest questions when asked impulsively. However, people who like sharing their achievements and personal life with others may find it another opportunity to reveal their unique traits. But with me, the case is quite the opposite. Talking about myself has never been my thing. Yet, I would still try to describe myself in the best way I can. I would like to start with my background and then move to how I am as a student and then how I am inside and how the world sees me.
The first thing that I would like to write to introduce myself is that I am nothing but just a unique kind of 'substance' made up of hydrogen, carbon, nitrogen, and oxygen, trying to leave a positive mark in the world. In the effort to do so, I have been continuously changing qualitatively. Being an only child raised by a single mother, I have had quite a rough childhood. Giving up on my aspirations and wishes was a normal part of my life. Living with limited luxuries and growing up without a father and siblings has a massive role in my personality today. I know how it is like not to have someone to hear you out when you come back home after a terrible day at school. Hence, I always try to be an ear to my friends and make them feel better.
However, I never let my financial constraints and not-so-easy family life get in the way of my academic goals. On the contrary, I have always been keen to learn new things and achieve good grades. As a result, I successfully managed to land in my dream college, that too on scholarship. Getting into college on scholarship was one of my biggest dreams as well as a major goal. Besides, it gave me a chance to make my mother proud of me. Making her a proud mother has always been my dream, and I can't be happier to achieve some aspect of that dream.
Lastly, I would like to tell you that I may seem like a bright student who is confident and arrogant. But, in actuality, it is the opposite. I am a person that has to deal with social anxiety every day, which means I have to struggle a lot to make new friends, attend social events, and give presentations. I never tend to initiate a conversation or say enough to keep the conversation going with many people I don't know. This may give them the impression that I am an arrogant teen. But, from the inside, I am as humble as a dove. I can never say no to anyone, and I can never ignore someone who needs help. I am as fragile as glass. My confidence level can go to zero on one uncomfortable remark.
All in all, this is precisely who I am as a person. And, I believe my experiences and relationships with others have a great role in making me what I am today. After all, humans are social animals. So, no matter how introverted or timid I am, I still need real connections that help me experience life at its best.
Have a language expert improve your writing
Check your paper for plagiarism in 10 minutes, generate your apa citations for free.
Knowledge Base
College essay
How to Write About Yourself in a College Essay | Examples
Published on September 21, 2021 by Kirsten Courault . Revised on July 22, 2022.
An insightful college admissions essay requires deep self-reflection, authenticity, and a balance between confidence and vulnerability. Your essay shouldn't just be a resume of your experiences; colleges are looking for a story that demonstrates your most important values and qualities.
To write about your achievements and qualities without sounding arrogant, use specific stories to illustrate them. You can also write about challenges you've faced or mistakes you've made to show vulnerability and personal growth.
Table of contents
Start with self-reflection, how to write about challenges and mistakes, how to write about your achievements and qualities, how to write about a cliché experience, frequently asked questions about college application essays.
Before you start writing, spend some time reflecting to identify your values and qualities. You should do a comprehensive brainstorming session, but here are a few questions to get you started:
What are three words your friends or family would use to describe you, and why would they choose them?
Whom do you admire most and why?
What are the top five things you are thankful for?
What has inspired your hobbies or future goals?
What are you most proud of? Ashamed of?
As you self-reflect, consider how your values and goals reflect your prospective university's program and culture, and brainstorm stories that demonstrate the fit between the two.
Writing about difficult experiences can be an effective way to show authenticity and create an emotional connection to the reader, but choose carefully which details to share, and aim to demonstrate how the experience helped you learn and grow.
Be vulnerable
It's not necessary to have a tragic story or a huge confession. But you should openly share your thoughts, feelings, and experiences to evoke an emotional response from the reader. Even a cliché or mundane topic can be made interesting with honest reflection. This honesty is a preface to self-reflection and insight in the essay's conclusion.
Don't overshare
With difficult topics, you shouldn't focus too much on negative aspects. Instead, use your challenging circumstances as a brief introduction to how you responded positively.
Share what you have learned
It's okay to include your failure or mistakes in your essay if you include a lesson learned. After telling a descriptive, honest story, you should explain what you learned and how you applied it to your life.
Prevent plagiarism. Run a free check.
While it's good to sell your strengths, you also don't want to come across as arrogant. Instead of just stating your extracurricular activities, achievements, or personal qualities, aim to discreetly incorporate them into your story.
Brag indirectly
Mention your extracurricular activities or awards in passing, not outright, to avoid sounding like you're bragging from a resume.
Use stories to prove your qualities
Even if you don't have any impressive academic achievements or extracurriculars, you can still demonstrate your academic or personal character. But you should use personal examples to provide proof. In other words, show evidence of your character instead of just telling.
Many high school students write about common topics such as sports, volunteer work, or their family. Your essay topic doesn't have to be groundbreaking, but do try to include unexpected personal details and your authentic voice to make your essay stand out .
To find an original angle, try these techniques:
Focus on a specific moment, and describe the scene using your five senses.
Mention objects that have special significance to you.
Instead of following a common story arc, include a surprising twist or insight.
Your unique voice can shed new perspective on a common human experience while also revealing your personality. When read out loud, the essay should sound like you are talking.
First, spend time reflecting on your core values and character . You can start with these questions:
However, you should do a comprehensive brainstorming session to fully understand your values. Also consider how your values and goals match your prospective university's program and culture. Then, brainstorm stories that illustrate the fit between the two.
When writing about yourself , including difficult experiences or failures can be a great way to show vulnerability and authenticity, but be careful not to overshare, and focus on showing how you matured from the experience.
Through specific stories, you can weave your achievements and qualities into your essay so that it doesn't seem like you're bragging from a resume.
Include specific, personal details and use your authentic voice to shed a new perspective on a common human experience.
Cite this Scribbr article
If you want to cite this source, you can copy and paste the citation or click the "Cite this Scribbr article" button to automatically add the citation to our free Citation Generator.
Courault, K. (2022, July 22). How to Write About Yourself in a College Essay | Examples. Scribbr. Retrieved March 1, 2023, from https://www.scribbr.com/college-essay/write-about-yourself/
Is this article helpful?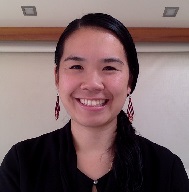 Kirsten Courault
Other students also liked, style and tone tips for your college essay | examples, what do colleges look for in an essay | examples & tips, how to make your college essay stand out | tips & examples.
"How Would You Describe Yourself?" [With Examples]
Why do interviewers ask "how would you describe yourself", how to answer "how would you describe yourself", how would you describe yourself sample answers, what not to answer – "how would you describe yourself", important resources.
Let's assume that you have passed out of university and now you are on the quest for lucrative job opportunities. You apply for a few jobs and, fortunately, land a job interview. The first question that your interviewer asks is – How would you describe yourself? You're perplexed as you don't know the appropriate answer to this question. If you don't want to be perplexed about this question in real life, read this blog till the end.
This question is almost often asked by interviewers in an effort to learn more about you and your self-perception. Being able to identify this type of question is the first move in becoming an expert at describing oneself in an interview. Another prime reason why they ask this question is that they want to recruit the best candidate for the position. They want to comprehend which potential employee can bring maximum value to the table.
In any interview, you must make the interviewer think, "Wow! This person would be amazing in this position!" But how do you do that? The first step is to know what's important about your background and experience. Then, tell them about it in an interesting way that intrigues them and sounds valuable to the company at the same time. Try using these tips for describing yourself in an interview:
Confused about your next job?
Exhibit your skills and abilities clearly.
When describing yourself in an interview for any position, you need to know what skills are most relevant for the job you're interviewing for. Make sure they are listed on your resume or cover letter, so they are clear while giving your interviewers a sense of what kind of person you are.
If you're unsure where your strengths lie, then it's best to avoid answering rather than trying to guess. Instead, talk about what skills and experiences have helped shape who you are today and why those experiences are relevant for this position.
Summarize Yourself in a Few Meaningful Words
The best way to describe yourself in an interview is to give a short but meaningful summary. Use terms that the interviewer will recall so they can introduce you to others. You must prepare a response ahead of time so you can answer confidently and promptly during the interview.
This won't be difficult for them if you have any prior expertise in your profession. If not, try looking up job descriptions online to find out what skills are required for success at that company.
Present Yourself as a Self-motivated Person
The first thing to describe yourself is as a self-motivated person. This means you're comfortable taking the initiative and doing things independently.
You can show this by mentioning past projects, such as:
Telling them about your college experiences or events that you headed in your college.
Elaborating on your last position as an intern at XYZ company, where you helped launch their new website by creating content for it.
Emphasize Your Expertise with Results or Numbers
You can provide evidence to support your claim if you're a data scientist . For example, emphasizing the occasions where a new system has decreased costs or increased profits.
You can also mention how many individuals benefited from your work and how much money was saved. Giving yourself adequate space will allow you to articulate your results without coming off as a salesperson.
Present Yourself With Conviction
It is highly beneficial if you can convey the conviction and confidence you have in your skills. You ought to be aware of what you're doing and its significance. It would be beneficial if you also have faith in your expertise and the amount of effort you put into previous endeavours and successes.
Most individuals are not very confident and hence they find it hard to deliver the answers even though they are aware of it. Even though this is a very prevalent problem amongst various aspirants, it can be addressed by dressing well, controlling the pace of the voice and showcasing an open body language.
Use Examples From Past Jobs or Education
If you have a long employment history, you can use examples from your extensive job history that are pertinent to the position you're seeking. Suppose you have an English literature degree from college and want to work as a writer for a tech business. Discussing your personal things in an interview might not be a good idea. Be professional when you speak.
This keeps things professional and prevents them from becoming too personal or unpleasant. It also clarifies what skill sets they seek without assuming anything about their moral compass (or lack thereof). You must discuss the activities and learning experiences you had while in school or at your first job.
Focus on the Positives
It's crucial to keep your attention on the positives during the interview. Talk openly about your flaws and how you've dealt with them in the past. Tell him about everything that could potentially come back to haunt you in the future and explain why it won't occur here (or at least give them an idea).
Consider a job applicant who struggles with face-to-face communication. He might not speak properly in an interview, but if he does these things, he will surely ace the interview. Instead of concentrating on what the employer can do for you, you must consider what you can do for them. Treat each interview for a job as though it were your first. Don't try to tell them about your past successes and failures; instead, explain how your skills will help them achieve their goals at work. Don't talk about what you don't have experience with; focus on what makes you qualified for the job.
Present Yourself as a Great Collaborator
High standards and effective communication skills are essential for a great collaborator. They must be able to collaborate on duties effectively and ensure that everyone in the team knows their responsibilities. They must discuss and convey specific objectives with every team member and establish good synergy. A good collaborator will also routinely give feedback.
A competent collaborator should also be able to switch multiple duties as necessary while still participating in them. This is essential so that they are fully aware of what needs to be done and by when. Hence, make sure the interviewer perceives you as a capable team leader.
Now let's take a glance at some of the sample answers that you can directly use to answer – "How Would You Describe Yourself?" The top three answers can be:
Sample 1: I'm very creative, communicative, and flexible. I love collaboration and I believe that I'm a good team player. Even though I can take charge of independent projects, I prefer to collaborate with my team members.
Why it works: Your job experience will probably be in a corporate office environment, surrounded by other people. Most offices are set up in teams or with product-specific sections. This answer perfectly demonstrates your ability to get stuff done while working in a team.
Sample 2 : I would consider myself to be a very up-to-date as well as an innovative person. I've been looking forward to this opportunity for some time now, and I'm thrilled that you've shortlisted me for the interview.
Why it works: This answer shows the employer that you are an active follower of the industry and the company. And also shows your interest in the position.
Sample 3: I believe that I'm a reliable and result-oriented person. In addition to my programming experience and my engineering expertise, I have worked on several projects of multiple sizes and complexity levels during my career.
Why it works: In a result-driven job, employers seek a result-oriented candidate. Moreover, you can showcase your expertise by mentioning your experience and previous projects.
Sample 4: My creativity has made me an effective team leader because I can anticipate problems and innovate solutions. My ability to work alongside other assertive individuals allows me to find balance by offering innovative, on-the-spot ideas that can help my colleagues better achieve their goals.
Why it works: The answer shows the interviewer that this candidate can use their creativity when it is needed, and still understand when to be practical. The speaker is showing that they can create fresh solutions for real-world problems.
Sample 5: I'm the kind of person who knows how to get things done. I'm passionate, diligent, and honest. I pay attention to all the details of a project, especially those that others miss. When I see something that needs improvement, or a way to streamline an existing process, I speak up and suggest my ideas.
Why it works: Sometimes, a job is only as good as its completion. Even if the employees complete a task on time, they must also strive to complete it in quality. This requires that they set reasonable expectations and goals while making the work engaging and fun — with this answer, you can show your quality-driven work aspect of yours.
Follow lines like these, which show that you are valuable to the organization. And you can be sure about acing your interview. Using these lines will not only help you in an interview, but it will also make you appear better compared to your competitors.
It is generally not necessary to list all of your contributions in one response. Instead, try to focus on a few accomplishments within each category (e.g., leadership, teamwork, initiative) that demonstrate you are who the employer is looking for.
For example, while answering "How would you describe yourself", do not go away with mentioning everything in one go! — "I would consider myself to be a very up-to-date as well as an innovative person as I have worked on an ABC project at XYZ job and also managed a team at PQ organisation. Apart from this, I also showed incredible passion while working at…"
The takeaway of this article summarized in one sentence would be Clear, confident and professional communication.
You want to project a professional and assured image. This entails speaking in a manner that can persuade potential employers and using confident language that reflects this image.
Additionally, concentrate on the outcomes rather than explaining the entire journey you underwent to achieve them. It is more convincing when your results speak for themselves. Remember to showcase your distinctive qualities in your interview so potential employers will understand the worth of employing you. Share this blog with someone who is preparing for an interview and help the person excel in his or her interview.
Difference Between Product and Service Based Company
How To Switch From Service-Based to Product-Based Company
Top Software and IT Companies
Highest Paid Jobs
How Would You Describe Yourself
Previous Post
50+ good questions to ask in an interview [2022], how to answer "why do you want to work here".
Interview Question: How Would You Describe Yourself? (Examples Included)
Mike Simpson 0 Comments
By Mike Simpson
UPDATED 5/24/2022
Imagine this: you're sitting in an interview for your dream job. Everything seems to be going beautifully. You're knocking every question out of the ballpark, and the hiring manager is genuinely engaged. You're confident you've got the job in the bag. But then, they ask you a dastardly question: "How would you describe yourself?"
Figuring out how to describe yourself seems so simple on the surface, but it's surprisingly tricky to get right. If you can't seem to find the words to describe yourself, don't panic; we've got your back. Here's what you need to know…
Why Is This Question Asked?
In many ways, hiring managers ask, "how would you describe yourself" for the same reason they ask the question, " tell me about yourself ."
No, it's not to make you uncomfortable or to wax philosophical about how your early childhood turned you into the person you are today. Interviewers ask this question because they are looking for two key pieces of information.
First, they want to honestly know how you perceive yourself , as that can tell them a lot about your personality and character. Second, they're figuring out how well you'll fit into the company culture (which 84 percent of hiring managers think is essential) if you're hired, as certain traits may align better.
In the end, that's what the hiring manager wants to know. By understanding that, it's far easier to find good words to describe yourself, ensuring you'll shine during the interview.
Just remember, this is just one question the hiring manager could ask you in your interview! That's why we created an amazing free cheat sheet that will give you word-for-word answers for some of the toughest interview questions you are going to face in your upcoming interview.
Click below to get your free PDF now:
Get Our Job Interview Questions & Answers Cheat Sheet!
FREE BONUS PDF CHEAT SHEET: Get our " Job Interview Questions & Answers PDF Cheat Sheet " that gives you " word-word sample answers to the most common job interview questions you'll face at your next interview .
CLICK HERE TO GET THE JOB INTERVIEW QUESTIONS CHEAT SHEET
Common Variations of This Question
While "how would you describe yourself" is one of the most popular forms of questions in this arena, it isn't the only one you might encounter. Some common variations also make the rounds, including alternatives like:
If you had to pick one word to describe you, what would it be and why?
What three words describe you best?
Which of your traits do you feel are most important?
What adjectives would you use to describe yourself?
How do you think your former managers or colleagues would describe you?
Summarize your personality using as few words as possible.
While each of those questions is a bit different, they're all focused on the same kind of answer. Since that's the case, knowing how to describe yourself if asked "how would you describe yourself" can help you shine when answering any of these alternatives.
Words to Describe Yourself in an Interview
Before we dig into exactly how to answer the "how would you describe yourself" interview question and any example answers, it's critical to understand the types of words the hiring manager is expecting. That helps you develop a top-notch answer fast, as you're using the best possible strategy.
Here's a look at some words, phrases, and adjectives to describe yourself you may want to use:
Action-oriented
Collaborative
Detail-oriented
High-achieving
Independent
Open-minded
Resourceful
Responsible
Self-motivated
Self-starter
Straightforward
Team player
Understanding
Use the list above as inspiration, or pick a handful of words to describe yourself that feel like the best fit. That way, you can start to formulate your own answer to this classic interview question.
How to Answer "How Would You Describe Yourself"
When you answer "How would you describe yourself," you're telling the hiring manager about your qualities and how they mesh with the skills you bring by using focused and tailored adjectives. Essentially, it's an overview of why you do what you do.
Generally, this question needs a short and sweet answer.
Because it doesn't typically warrant additional follow-up unless specifically requested by the hiring manager.
Typically, your best bet is to choose three to five words that really reflect who you are, putting them in order based on the ones you feel are the best fit. That way, if you're asked to describe yourself in three or five words, you have that ready. But if you're told to use only one word, you know which one is your go-to.
Then, think about why those are the best fit. Reflect on any examples from your past that showcase those descriptions as genuinely reflecting who you are as a professional. With that, you have a strong foundation, making it easier to create a standout answer.
If you get stuck, ask your friends and family the same question. Using just a few words, have them describe your best qualities or characteristics. That can help you see how others view your strengths, giving you direction if you feel struck.
After that, take the words and adjectives to describe yourself that you've gathered and reread the job description. What qualities or characteristics would an applicant need in order to be considered the Perfect Candidate? How do all those things relate specifically to the position?
Once you have all that information, you should be able to answer the question easily. Start with your quality or characteristic from the list of words to describe yourself, and then finish off with a specific, tailored example.
5 Mistakes to Avoid When Answering This Interview Question
1. don't just give a list.
While we do want a list of adjectives that properly describe the qualities and characteristics you bring to the position, an interviewer doesn't just want you to just fire off a random string of adjectives. Make sure you list a quality or characteristic adjective, and then back it up with a tailored answer that exactly demonstrates how that adjective makes you invaluable to your potential employer.
2. Staying Relevant
Make sure the adjectives you include actually relate to the job you're applying to. Save adjectives like "dashing," "charming," "hilarious," and "suave" for your online dating profile.
3. Avoid Terms That Strike the Wrong Tone
While it might sound good to use words like "intelligent," "visionary," and "talented," those are words that can rankle a recruiter. Rather than seeming reflective, they can come off as cocky or egotistical. And since 76 percent of hiring managers reject candidates who seem arrogant, it's best not to fall in that category.
4. Skip Scary, Generic, or Inaccurate Words
There are red flag words to describe yourself that you want to avoid. This includes options that seem scary, generic, or inaccurate, such as "obsessive (scary)," "goal-oriented (generic)," and "likable" (inaccurate, as nobody is 100% likable).
5. Give the Right Example
You can't simply list off a string of adjectives that describe yourself without having concrete examples of you demonstrating that quality. Use examples from your past that prove that you are that person (beyond a shadow of a doubt).
Describing Yourself: 5 Different Example Answers
Now is the moment you've been waiting for: example answers to the "how would you describe yourself" interview question. Each of these options reflects a slightly different scenario, showing how you might approach the question a bit differently depending on where you are in your career.
Keep in mind that these should only serve as inspiration, as you'll need to customize your answers to the job if you want to shine. With that in mind, here are five answers that show how to describe yourself to the hiring manager.
Entry-Level – Machine Operator
EXAMPLE ANSWER:
"In manufacturing, speed and accuracy are both priorities. That's why I pride myself on being diligent and detail-oriented, pushing myself to exceed expectations while ensuring quality remains high. In my last role, I was formally recognized for having the lowest error rate in the company, all while exceeding output targets.
"Additionally, I'm dependable. At my last job, we lost a worker to injury and did not have the budget to hire a replacement, so I volunteered to pick up the slack, often working long hours into the night. We didn't miss a beat."
Entry-Level – Recent Graduate
"If I had to describe myself, I'd have to say organized, determined, and tech-savvy. While in school, I excelled at keeping project teams on target, coordinating the efforts of everyone to ensure critical tasks were handled. Additionally, I welcome challenges and enjoy putting my technology knowledge to work. While earning my degree, I had the opportunity to intern with an outstanding company. My main project was to digitize legacy records, a project they anticipated would take weeks. Fortunately, I was able to develop an automated process that streamlined the digital file system, allowing me to complete the work in half of the time."
Mid-Level – Sales Consultant
"One reason why I excel in sales roles is that I'm both tenacious and empathetic. In the world of sales, being able to see the situation from the customer's perspective is essential, which is why my empathy serves me well. The ability to also push past "no" and find a way to get to "yes" is similarly vital, which is why I value my tenacity.
"In my last role, using that combination of traits allowed me to land the second-largest contract the company had ever secured. I used my active listening skills to get a full feel for the customer's needs and dug in to discover any reasons they may hesitate to move forward. Then, I was able to create a custom presentation designed to address their needs while putting their mind at ease, ultimately securing the contract."
Management Level – Project Manager
"I'm a self-motivated professional that believes strongly in the power of collaboration. As a self-starter, I thrive when given the opportunity to take the reins and coordinate efforts, which is what drew me to the work of project management initially. However, I'm also adept at collaboration, as well as creating mechanisms that boost cross-team communication. It's that capability that allows me to exceed expectations in project management roles, as I'm able to get the best out of everyone taking part."
Executive Level – Department Director
"I'm a strategic, results-oriented professional that understands the value of remaining open-minded. During my 15 years in the field, I've been fortunate to learn the ins and outs of the industry. However, I recognize that I don't know it all. Success, in my opinion, is a team effort, relying on the expertise of everyone and not just my own. By embracing my open-mindedness, I capture opportunities others may miss, which I feel makes me an asset at any company."
Putting It All Together
Now that we've covered some example answers for the "how would you describe yourself" interview question, explore your own qualities and characteristics so that you can create outstanding answers. With a bit of reflection and some research into the role, you can find the right words to describe yourself during an interview, allowing you to stand out from the competition with ease.
P.S. Don't forget we wanted to let you know that there are over 100 other difficult interview questions you could be asked in your job interview. Sounds stressful right?
Don't worry, because we created a free PDF that outlines the most common questions and gives you word for word sample answers that you can use at your next interview. Click the link below to get your copy now!
FREE : Job Interview Questions & Answers PDF Cheat Sheet!
Here's what you're getting:
Word-for-word sample answers to the most common interview questions
Tell me about yourself, why should we hire you?, What's your greatest weakness and more!
Free Access to our VIP resources area
Click Here To Get The Job Interview Questions & Answers Cheat Sheet

Co-Founder and CEO of TheInterviewGuys.com. Mike is a job interview and career expert and the head writer at TheInterviewGuys.com.
His advice and insights have been shared and featured by publications such as Forbes , Entrepreneur , CNBC and more as well as educational institutions such as the University of Michigan , Penn State , Northeastern and others.
Learn more about The Interview Guys on our About Us page .
About The Author
Mike simpson.
Co-Founder and CEO of TheInterviewGuys.com. Mike is a job interview and career expert and the head writer at TheInterviewGuys.com. His advice and insights have been shared and featured by publications such as Forbes , Entrepreneur , CNBC and more as well as educational institutions such as the University of Michigan , Penn State , Northeastern and others. Learn more about The Interview Guys on our About Us page .
Copyright © 2022 · TheInterviewguys.com · All Rights Reserved
Our Products
Case Studies
Interview Questions
Jobs Articles
Members Login
Applying For Scholarships
About Yourself Scholarship Essay Examples (2023)
Jennifer Finetti Sep 28, 2022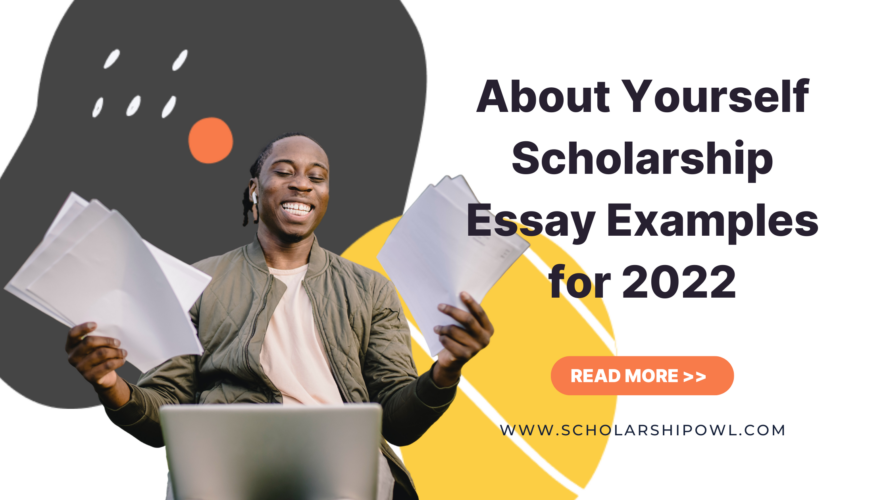 Get our best scholarship practices, insights & tips delivered to your inbox
Thank you for subscribing!
A popular scholarship essay prompt is "Tell us about yourself." This question is relatively open-ended, which may make it difficult to answer at first glance. What should I tell them about myself? My struggles, my goals, my passions…? These may all be fitting topics, depending on the scholarship. We'll show you some scholarship essay examples about yourself, along with writing tips to guide you along the way.
What they want to know about you
As you prepare to write, think of the topics the scholarship committee would be interested in. These may include:
Your current degree, as it applies to your overall career goals. You can explain why you chose your current educational path and what you want to do with that.
Your short-term and long-term professional goals . Frame your answer as if to say "Where will you be in 5 years? Where will you be in 10 years?" Scholarship committees like to reward people with defined aspirations.
Past experiences that sparked your passions. You could talk about an influential person in your life, but make sure most of the essay focuses on you. After all, you are talking about yourself.
Something about you that relates to their organization. With any scholarship essay, you should try to connect yourself with the organization providing the funding. Don't force a connection. Find one that naturally fits. Mention hobbies, experiences and goals that match what the review committee is looking for.
Something unique that sets you apart from other applicants. This may be volunteer experience, career specialties, situational differences (growing up in an area that didn't encourage education), etc.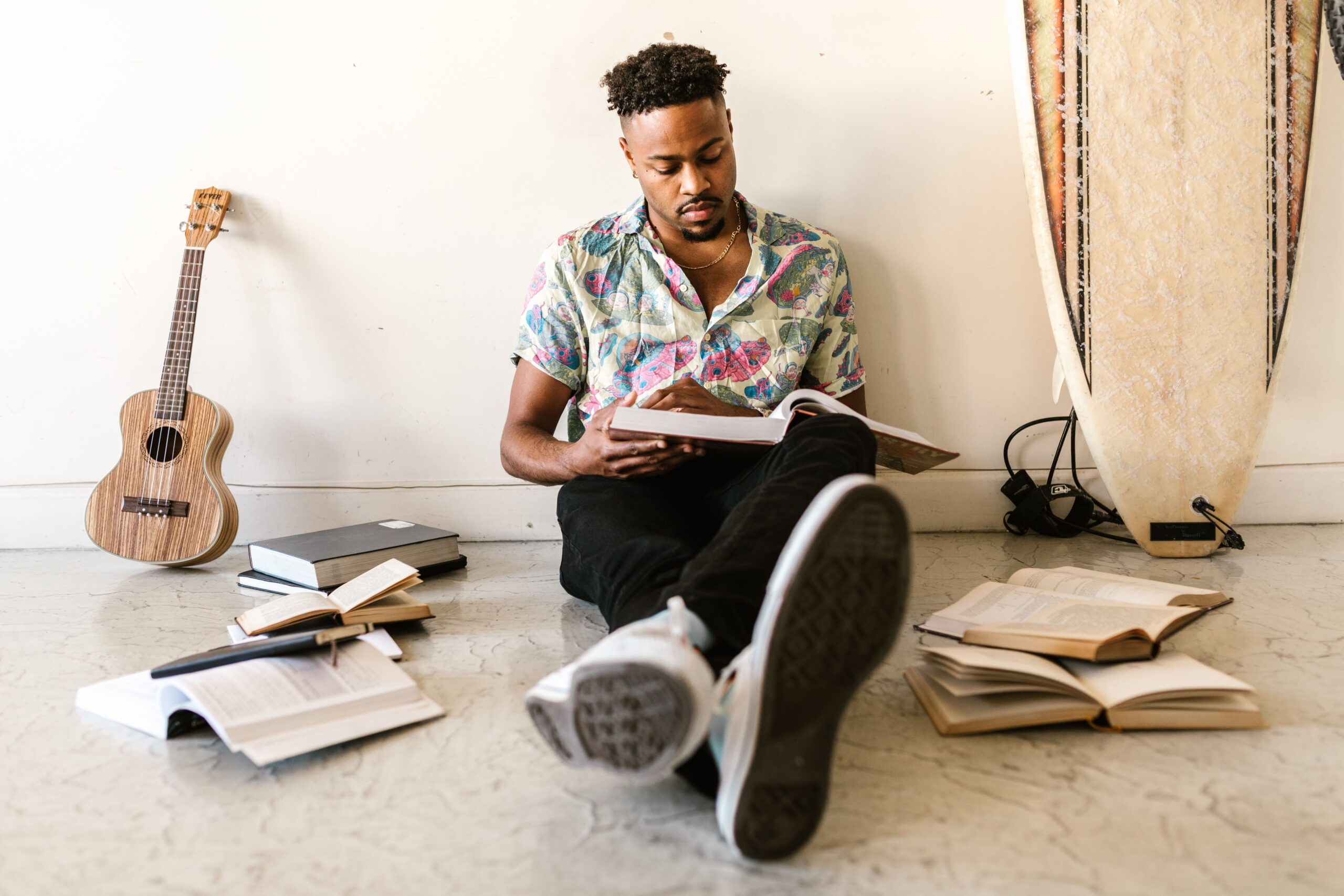 Note that you do not have to throw all this information into one essay. Choose the elements that best fit the scholarship. If you were on the review board, what would you want to learn about each applicant? What would make you choose one applicant over another? Keep this in mind as you develop your thoughts.
The fastest path to earning scholarships
Simplify and focus your application process with the one-stop platform for vetted scholarships.
What they don't want to know about you
There is plenty of information you could include in an about yourself scholarship essay. There is just as much information to avoid though. Some topics to keep out of your essay include:
False information. Do not make up stories or fabricate goals to fit the prompt. The scholarship committee can instantly tell when someone is lying, and they will disqualify you immediately.
Past struggles that do not pertain to the essay topic. You can briefly mention struggles from your past, as long as you mention how you've learned from them. Do not make your essay a long story about the hard life you've led. Focus on your triumphs, not your obstacles.
Vague goals and aspirations. Scholarships are usually given to students who have a plan. If you say, "I'm not sure what I'm doing yet," the committee will select a more motivated candidate. If you have a plan and a backup plan, that's fine. Just make sure you mention both options and show which one you favor.
Cliché stories that most people tell. There is something that makes you stand out as a person. Use that to your advantage. Don't rely on generic information they'll find with other applicants.
Unrelated elements of your personal life. In most cases, you should not mention your significant other in the essay. You might mention a spouse if you need to reference your children or a turning point in your life, but these personal details do not fit most essays. Any information that seems frivolous or ill-placed should be removed from the essay.
Read through your essay carefully. If you stop at one point to say, "Why did I mention that?" get rid of the corresponding information. Showcase the best elements about yourself in a fluid and cohesive manner.
Short scholarship essay example: Tell us about yourself (100 Words)
With 100 words, you can only focus on one or two elements of your life. Think about your biggest selling points – the things that show you are the ideal candidate. Start by introducing yourself and your educational status. Then jump into the main topic of the essay. You may not have room to mention how the scholarship will help your education. Instead, mention how your education can help your career. The other information will be implied.
My name is Christian Wood. I am a high school senior who will be attending the University of Nevada, Reno in the fall. I want to become an online journalist. My goal is to work for the Wall Street Journal, Bloomberg, Huffington Post, or another news outlet that has a strong online presence. Most people already get their news on the internet, and the industry will be even bigger by the time I graduate. Getting a degree in journalism with a focus on digital media will set me up for a fulfilling, fast-paced career fit for the future.
Word Count: 96
Medium scholarship essay example: Tell us about yourself (250 Words)
With a mid-length scholarship essay, you have more space to explain how your past has influenced your present and future goals. You should have rom for an intro paragraph, a few body paragraphs, and a conclusion (maybe incorporated into the last body paragraph). Think of a few main points you want to touch on, and write those down first. If you still have room, you can add more details about yourself.
My name is Sarah, and I spent most of my childhood on the wrong medication. I experienced a problem common in clinical psychology – misdiagnosis. Professionals provide inaccurate diagnoses for many reasons – f rom antiquated testing methods to limited education. I want to open my own psychological testing facility and help change that. Therefore, I am pursuing a Ph.D. in Clinical Neuropsychology.  I was diagnosed with ADHD as a child because I had trouble focusing in school. The medication m y doctor prescribed to me only made me numb to the world around me. I couldn't think or process emotions, or had no emotions at all. After several years my parents finally decided to get a second opinion. I saw a specialist and she concluded that I didn't have ADHD , but a combination of dyslexia and dysgraphia (difficulties with reading and writing). She sent us to a therapist who helped me learn how to work around my conditions, and my life improved tremendously. I went from being a lifeless student with barely passing grades to an honor roll student full of joy and excitement. Unfortunately, my story is not one of a kind. There are countless children in America who are put on mind-altering medications that do not adequately address their needs. I cannot help all of those children, but I can provide a better alternative for the ones in my area. Through proper education, funded by financial aid, I can learn about psychological evaluations and provide the most accurate diagnoses possible.
Word Count: 249
Long scholarship essay example: Tell us about yourself (500 Words)
Scholarship essays that are 500 words or longer let you tell the whole story. You can discuss your past, present and future in a comprehensive manner. Avoid rambling and make sure each topic contributes to the overall essay. If one piece feels out of place, remove it and elaborate more on the existing elements. By the end of the essay, the reader should have a full understanding of who you are and what you want to accomplish.
My name is Sierra Breault, and I am a junior at Murray State University. I am double-majoring in Criminal Justice and Forensics Science, and I will graduate in 2024 with two bachelor degrees. My career goal is in social justice, so I can contribute to criminal justice reform. I want to ensure that those who commit crimes are treated fairly.  I come from a small town where excessive force and even death by cop incidents are often committed, especially against minorities. A few years ago, one of my relatives was charged for a crime although the crime scene evidence wasn't properly obtained, catalogued and analyzed.  This experience played a big part in my wish to study criminal justice. I started exploring the career more when I decided that a desk job just wasn't for me. Throughout high school I struggled because of the routine nature of it all. I saw the same people and attended the same classes every single day. I knew I didn't want a job that would be that stagnant. That's when I got the idea to work in law enforcement, because there would always be a new challenge for me to tackle. After researching the field even more, I set my sights on crime scene investigation. I have performed much better academically in college than I ever did in high school. That's because there is no routine to the experience. Every week, I have new projects to complete, tests to study for, and activities to try. I have been involved with the campus Crime Stoppers organization all three years of college, and I was elected president for the upcoming term. This lets me work closely with law enforcement to supplement my college education and further my career.   After graduating, I will apply for work as a dispatcher in a state organization, such as the Department of Criminal Investigation. While my ultimate goal is to work as a forensic analyst or crime scene investigator, those positions usually only go to people within the organization. Dispatch is the most direct option for career entry, giving me the best chance to pursue my dream career. I am applying for this scholarship to help me finish the last two years of my degrees. As a college junior and soon-to-be senior, my scholarship opportunities are limited. Most awards are reserved for freshmen. I took advantage of those early on, and I have one recurring scholarship that covers half of my tuition. However, I need additional financial aid to cover the remainder of my academic costs. I appreciate your consideration, and I hope that you can help me pursue a profession in criminal justice. This is my passion, and I have a clear plan to turn that passion into a lifelong career.
Word Count: 463
YOU SHOULD ALSO READ
Why I Deserve This Scholarship Essay Examples
Essay: How Will This Scholarship Help You Achieve Your Goals (W/Example)
Scholarship Essay Examples – Career Goals
Financial Need Scholarship Essay Examples
How to Write a Scholarship Motivation Letter

Jennifer Finetti
As a parent who recently helped her own kids embark on their college journeys, Jennifer approaches the transition from high school to college from a unique perspective. She truly enjoys engaging with students – helping them to build the confidence, knowledge, and insight needed to pursue their educational and career goals, while also empowering them with the strategies and skills needed to access scholarships and financial aid that can help limit college costs. She understands the importance of ensuring access to the edtech tools and resources that can make this process easier and more equitable - this drive to support underserved populations is what drew her to ScholarshipOwl. Jennifer has coached students from around the world, as well as in-person with local students in her own community. Her areas of focus include career exploration, major selection, college search and selection, college application assistance, financial aid and scholarship consultation, essay review and feedback, and more. She works with students who are at the top of their class, as well as those who are struggling. She firmly believes that all students, regardless of their circumstances, can succeed if they stay focused and work hard in school. Jennifer earned her MA in Counseling Psychology from National University, and her BA in Psychology from University of California, Santa Cruz.
Related Stories View All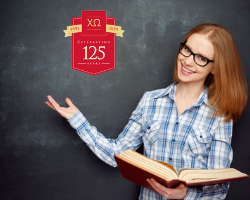 Chi Omega Scholarships
How to Write a College Essay About Yourself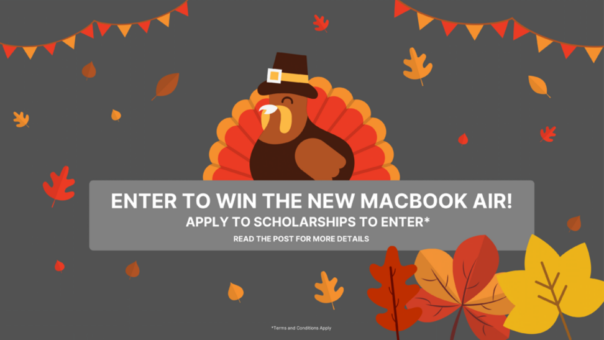 Baste Thanksgiving Ever! Enter to Win an Apple MacBook Air!
Get started with scholarshipowl.
Simplify and focus your application process with the one-stop platform for vetted scholarships

Describe yourself essay sample: Good personal reflection
Now you can stop looking for a sample essay about yourself for college as you will read the one that was successful and the student who wrote it got an excellent mark. Though, the present yourself essay sample is proposed only for your consideration. You can't use it as your own essay should be unique, though there is always a way to get the paper that will succeed!
Are you struggling to write a professional essay that will earn you a high grade? Custom Writing Bee provide essay writing services where you can buy describe yourself essay. We will deliver a quality essay on time. Write my essay on describe yourself now.
Looking a professional essay writing help? We are:
Online Custom Essay Writing Service: Professional Writers Are Ready to Help You
Sample essay on describe yourself.
My name is Anthony, I'm 20 years old. I live with my family, which consists of dad, mom, and my sister Lisa, who is two years younger than me. I have brown hair and green eyes. My constitution is average and growth too. I'm quite likable externally, but not as handsome as I would like to be, unfortunately. I respect myself, although I do not try to make myself a leader or head of the company. At the same time, I will not let myself be offended and try to make sure that my opinion is respected by both relatives and friends. I often stand in my opinion. It's not so easy for me to change it even under the weight of some respectable arguments. Someone can consider that it is wrong, but I like to be independent in everything I am doing. My close people and friends know this feature in me and consider it avoiding unnecessary arguments or conversations. ( free essay writing )
I studied at school on the average level not being a perfect pupil though trying not to be the last as well. From all of the subjects most of all I liked mathematics, biology, and geography. I like mathematics because it is connected with the logic to me. I enjoy logical games and everything connected to that. I like biology because it gives us insight into the world of creation of everything living on the Earth. It seems amazing and unknown, thus worth to be discovered. I like geography simply because I like to discover different cultures. I would not say that I am a devoted traveler as I mainly enjoy sitting in the comfort of my home. Though, I like to discover something new. Hopefully, nowadays we can travel virtually taking amazing 360-degree tours using smartphones or computers and thus "traveling" everywhere we want from the comfort of the sofa.
See also: How to Write 'Describe yourself essay' Without Sounding Egocentric
I have a hobby. I adore table games of different kinds: with figures, chips, cards, and everything else. I can play classical chess for many hours. This hobby we share with my father who makes the company for me. Also, I enjoy playing computer games but I don't spend all my free time on them like many others. I also spend some time in our garage repairing or constructing something. I also have quite an unusual hobby. I like to make objects from the nails. Sometimes I can make rather big objects They are mainly imaginary figures or heroes of fantasy films.
With the younger sister, we brought the puppy Alma and take care, going out with her. Now Alma is 8 years old and she is also a member of our family. This dog is a rather devoted friend of mine. I can't imagine my life without her funny barking and playing around.
I do not do sports purposefully, but I like to train with friends on bars or to work out on simulators. Although I understand that systematic sports are important for a guy. If there is an opportunity, I want to register in the gym or fight club this year. ( write my term paper )
I am a sociable person. I like to get acquainted with new people, communicate in a big company, participate in disputes. Among my friends, there are boys and girls. I would call myself a benevolent person, often I help my friends. If I can say that I have learned purposefulness from my father, the same I can admit that my mother learnt me to be helpful to people no matter of sex or race. I was brought up in a multi-cultured community and I consider the people of all nations to be equal. I have learned to accept the right both of men and women for independence and self-realization. I think that such understandings together with a willingness to help all the people in need make a socially responsible individual out of me.
Wondering How Much to Pay for your Essay Writing Help? Check and Calculate the price for your essay
In spite that I try to be social sometimes, by my inner nature I am outwardly calm. I like to think and mark. But this does not mean that I can't really worry. I just noticed that if I am internally excited, it's not visible in my behavior. I would like to change this character trait a little. After all, often my friends and comrades just do not notice that I have some troubles, and thus do not offer help when I really need it. It's so important to have someone to lean on sometimes. I try to be the one for my close friend and admire the same attitude in return.
Occasionally I am short-tempered if I am very irritated. Then I can pour out all my anger on the offender so that he does not seem a little. But then I'm able to make up because I'm not vindictive.
And yet I try to be a reliable person, real support for friends and family. I always try to help solve any problem, except contrived ones. Friends say that I am capable of leading when I need, to give a hand when someone is not capable to manage something. ( write my paper )
I believe that my friends respect me. Although I'm not the center of our company, friends like to come and usually get together at my house. I often help my friends: in studying something, at work, when someone needs to find a part-time job, etc. I always keep my hand on the pulse of events in our city. In this way, I can always propose my friends to go to one or another interesting event, concert, etc.
I do not set myself the goal of becoming a leader as many others do, but I know that I can make the right decision when necessary. I repeatedly took responsibility in difficult situations, when all the others were lost. For this I respect myself. For this, I am respected by other people.
I'm not one of those who suppress themselves or go beyond everywhere and every time. I usually say a little, but all my words are weighed. I prefer to act only when the situation requires it or circumstances force it. And it works! As at other times I can do my own affairs or just contemplate the world as it really is, revealing its real colors.
Struggling to write your Essay: Order a custom essay writing service on describe yourself
I try to weigh everything rationally, but I often notice that I am giving in to emotions. Probably, a person's behavior depends more on feelings than on his reasonable considerations. No wonder so often we are advised not to succumb to our feelings and emotions. So am I, I try to suppress emotions if they are negative, but they still breakthrough into the light. It happens in many ways: they control me, I control them, changing anger into repentance, hatred into love, and envy into admiration. I do not know if it's good or bad, but at least I'm working on myself in this direction.
I study at Polytechnic University. I want to become a freelance programmer. I dream of working at home. I know that sometimes I can't go out on the street if I have to finish some important projects. I am passionate about writing codes for programs for 10-12 hours in a row, if necessary. I think that working in this way, I will be able to provide everything needed for myself and my future family. ( best homework help )
You can even say that my goal in life is to become a successful person while preserving myself, my own habits and attachments. Although I understand that success is a rather subjective concept. Everyone understands it in his own way. For someone, success is a good career, promotion at work. For the others, it lies in the happiness of the family and the health of beloved ones. I used to think that success is something fleeting, today it exists, but tomorrow there is not. A well-done job is a success. Winning in lotto is a success. As they say, "came at the right time to the right place." ( Programming help online )
For me, success is akin to good luck. I believe in luck, even if it is short-lived, comes, in my experience, only in those moments when you do not expect it at all. Well, or in critical situations. You are in a state of hysteria, nothing will help, you can't get out of the situation. Suddenly something happens and everything is resolved well (even very well). Something similar happened to me, and it was definitely luck.
Are You Looking for the Best Essay Writing Website? See the Advantages of Ordering with Us an essay on describe yourself
Many people think that luck is a gift of fate. It literally falls on you, it does not foresee. There are also those who believe in some magical essence of this concept – as through certain actions or spells, it can be called. Another opinion on this matter is the divine origin of luck (it is sent to people for good and righteous deeds). How many people, so many opinions.
But what is a success for me then? It definitely has something in common with luck. It is necessary to strive for it for a long time, work hard, set tasks. Luck can be in the form of an unexpected inheritance – distant relatives left you millions. This is luck. You have worked long hours, have not slept, being exhausted, and earned millions. This is a success. ( business writing services )
Maybe I am a philosopher inside of me. I often think about those concepts of luck and success. It is difficult to determine the limits of success. A man worked all his life in a small company and became its director: with average income, standard apartment, small family. In his understanding, he is successful – he has enough for everything, he feels comfortable. Another person earns millions but wants billions, but it does not work. He thinks he is not successful. I hope that I will soon determine for myself – what to consider a success. Life will show if I am right or wrong.
We hope that you liked this essay sample about yourself. Considering ordering your own one from a reliable essay writing service !
Our Writing Features
24/7 customer support.
You can request our assignment help services anytime, either via phone, email, or chat.
All subject areas
Be it languages, sciences, humanities, arts, or technical subjects; we can provide coursework help.
Money-back guarantee
We stand behind our work. If you're unhappy with your custom essay, we'll reimburse you.
Timely delivery
We see deadlines the same way you do. You'll have your custom essay before the agreed time
Originality
We prepare your paper from scratch. Plus, we use a thorough plagiarism checker to proof your work.
Confidentiality
We provide anonymous assignment help. Identity theft is real, plus your business should remain personal.
Our Customer Reviews
Whenever I need someone to write my essay for me, I go to this company. Their papers are always top-notch, and the customer support ever responsive.
Maintaining a work-school-home balance isn't easy when you're a programming major with a three-year-old. Kudos on the programming help guys.
It was my first time buying a custom essay from a writing service. Indeed, it's not going to be my last. Thanks for rescuing me.
I'm doing a doctoral degree in Marine Biology, and I use Custom Writing Bee occasionally when I'm strapped for time. I'm glad that I can always count on the result.
Free Writing Services
Free plagiarism checker.
You can now check for plagiarism online using our free plagiarism detector.
Free unlimited revisions
You've got unlimited revisions at no extra cost for any paper you order from us.
Free samples
Get unrestricted access to our custom essay samples in our resource center.
Free editing and proofreading
Our editors review your custom essay for any issues before it is submitted to you.
Free title page and bibliography
We provide free services for all formatting styles and referencing pages.
Place Order
Order with us today.
We have over 500 expert essay writers, ready and waiting to help you improve your writing skills
Political Science Homework Hel
Physics Homework Help Online
Math Homework Help and Online
Computer Science Homework Help
Cheap Chemistry Homework Help
Management Homework Help
Buy Cheap Term Papers Online
Research Paper Writing Service
Personal Statement Writing Ser
Medical Science Assignment Hel
Do My Essay Cheap
Research Paper Help Online
Research paper for sale
Professional Term Paper Writer
Pay for Term Paper (20% Discou
Pay for College Paper
College Papers for Sale
Buy cheap college papers
Buy College Paper Online
Term Paper Guide
Essays for Cheap Money
Write my paper
Quality Dissertation Writing S
Coursework Writing Services
Top Assignment Writing Help
Computer Programming Homework
Best Accounting Homework Help
Biology Homework Help:
Health Homework Help Services
Nursing Homework Help: Fast an
Write My Term Paper
Write my college papers
Term Paper Writing Service
Term Paper Writing Help
Best College Paper Writing Hel
Term Paper for Sale (100% uniq
Buy Cheap Term Papers Online (
Custom College Papers
Professional college paper wri
Write My Paper Cheap
Write My essay for Me Cheap
Do My Research paper for me
Custom Term Paper Writing Serv
College Paper Writing Service
Best College Essay Writing Ser
Cheap College Paper Writing Se
Best Custom Essay Writing Serv
Buy Essay Online: Reliable, Fa
Buy Research Papers Online
Cheap Essay Writing Service
Cheap Assignment Help
Do My Essay For Me
Buy Cheap Essay Online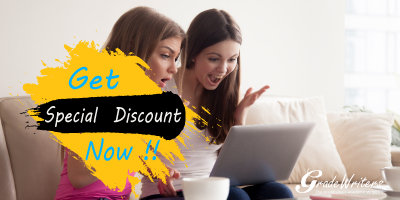 Wait, before you go…
Place your first order with the code