If you're ready to take the next step in your career, a well-written cover letter can help you get there. Start your journey by reviewing our professional principal cover letter sample and tips for crafting an appealing document. Don't underestimate the power of a good cover letter, and don't miss the opportunity it gives you to appeal to the hiring manager on a personal level. Review letter samples like the one shown here for ideas to help you start your own.
Professional Principal Cover Letter Sample
Principal Cover Letter Must-Haves
A successful principal inspires confidence and trust in teachers, students, and staff members. Your cover letter should demonstrate those same attributes of authority and competence by being error-free and staying on point • never let yourself ramble on. Review the professional principal cover letter sample for examples of using specific skills to answer the job description. Choose some important requirements from the job description and use examples from your own work to explain how you meet those qualifications. Also, remember to keep the tone of the letter friendly but professional.
Best Action Verbs for a Principal Cover Letter
This professional principal cover letter sample shows how compelling action words can be used to highlight your abilities and help you stand out, so employ verbs such as oversaw, initiated, managed, implemented, administered, reorganized, coordinated, and established in your own letter.
Cover Letter Text
Dear Mr. Jones,
As an assistant principal at a high school in Topeka, Kansas, I have several years of experience in directing school operations. I am interested in the principal position that is available in your school district and am including my resume for consideration.The posting described the position as challenging and stimulating. Having spent my career in administration of a scholastic environment, I heartily agree with both challenging and stimulating. There is no greater reward than to know that you are directly affecting student lives for the better. Toward that end, I am an efficient administrator and able to direct day-to-day operations of the school, as well as set goals and objectives necessary for success. I am experienced in establishing academic standards, overseeing implementation of those standards, and ensuring teachers have the resources needed to meet those benchmarks.As an assistant principal, I have been involved in managing school finances, ensuring our campus is safe inside and out, and meeting with parents and teachers to measure progress and correct youth behavior issues. Additionally, I support teachers' disciplinary decisions and supervise all staff members, including teachers, counselors, and library staff. I know I can be an effective principal because I still get a thrill from the student teaching environment and working with young men and women who can impact all our futures for the better. Thank you for your time. I look forward to meeting with you and discussing this position further. Please contact me should you have any questions.
Advertisement
Skip to main content
Skip to secondary menu
Skip to primary sidebar
Skip to footer
A Plus Topper
Improve your Grades
Application To Principal | How To Write an Application To College Principal, Format, Tips
February 17, 2023 by Prasanna
Application To Principal: Application to principal format for school and college students and their parents/guardians is available here. Students of the school write a principal application letter to their principal or headmaster to get leave for a short period of time.
At some point in time, we need to take leave from school or college. But we get the leave only if we write the application letter mentioning the reason behind it to the concerned person. It is really essential to submit an Application to the principal when you are planning to go out for few days with family or friends, or if your health is not well and the doctor has advised you to take rest.
The same rule is applied to college-going students as well. If they want sick leave or any other leave, they need to inform their class teacher or school principal of their absence in the school. This way they get the habit of behaving responsibly. And the school authorities will also be aware of their absence. Hence, here we are presenting the application letter formats for all types of leaves. Read the complete article to know about the format of application to the principal, format of application to principal
Types Of Applications To Principal
There are various types of leave applications based on reasons behind taking leave. Some of the reasons are:
Leave Application for Marriage 
Leave Application to visit out of the station
Leave application for Health-related issues
Leave application for Death in the family
So based on these reasons we write the application for principal:
Sick Leave Application
Application to principal for Marriage
Maternity Leave Application
Paternity Leave Application
Application to principal due to death in the family
Application to principal for shifting the house
One day leave application
Half-day leave application
Tips To Write an Application to The Principal
Write the application in a respectful manner that expresses the request of leave and sounds real.
Mention the purpose specifically for which you are appealing to leave.
The base of the application should be maintained.
The application should be concise and to the point.
Cross-check with syntax errors or punctuation.
The application should state the connection between the child and the sender of the letter.
Application To Principal Samples
Addressing an application to principal the proper way for asking leave from school classes for a few days. Taking a vacation without applying for it is an inappropriate way. It gives a bad impression and also taking leaves from next time could be not that easy. To make it easy for students to write the leave application, we are providing here the format for different reasons. You can use these formats as per your specifications or reasons behind taking leave.
How To Write Application To Principal
Greeting or addressing to the concerned person
Subject line
Reason for leave
Number of leaves required
Thank you gesture
Name and Signature
Now let's begin with writing the application letters.
Sick Leave Application to Principal Written By Parents of Child
Let us see a sample first to know the format of the leave application. This will assist you to write the Application to the principal for the requisite purpose.
To, The Principal, (School Name) (Address)
Subject: Application for Sick Leave
Respected (Sir/madam),
With due regard, I want to notify you that my child (name of the student) is a student of class (class name), of your school. Due to some wellness issues, my boy/girl is hospitalized and is recommended to be in a doctor's monitoring for two days. My family members are taking care of him/her in hospital, right now and we are not in a state to send him/her to school.
Hence, I beg you to please understand our position and grant my child leave for (mention number of days) from (start date) to (end-date). I am inserting a medical document from the doctor for your reference. I ensure you that he/she will attend the school daily going forward.
Thanking you,
Yours sincerely, (Name of the Parent/Guardian) (Signature)
Sick Leave Application To Principal Written by Students
In the case of students, it is important to apply for leave to bypass any barriers in their assessment process. When a student is sick to attend school, he/she should write a sick Application to the principal requesting leave from the principal of your school or your relevant class teacher. The application could be addressed by the student himself/herself or by his/her parents. If you are addressing the application letter yourself,  use the format given below
To, The Principal, [Name of the school], [Address],
Subject: write a letter to the principal requesting for leave
Most respectfully, I want to state that I am not in a position to come to the school since I am suffering from fever. I have been guided by our family doctor to take proper rest for at least [number of days] days. Hence, kindly grant me leave from (start date) to (end-date).  I shall be really grateful to you.
Yours obediently, [Your Name] [Class and section] [Roll No.]
Application To Principal to Ask Leave for Marriage
Subject: Application for leave for going out of station
Most respectfully, I want to state that there is a marriage in my family. I have to attend a marriage with my family, which is going to be conducted in Bangalore. The marriage is on 20th February 2020 and we will be leaving the town on 18th February to attend it. I will join the school from 24th  February, after returning back.
Hence, kindly grant me leave from (start date) to (end-date).  I shall be really grateful to you.
Application To Principal One Day
If a student has any important work for one day at home because of which he/she cannot attend the school, then the application to the principal required. In this case, a casual Application to principal can be written requesting the principal of your school for leave. A format of leave letter is given here for your reference
To, The Principal, [Address of the school] [Present Date]
Subject: Leave application for one day
I am a student of [class and section], at your school. This is to inform you that, I have to visit my grandfather's house due to some important work along with my parents. Hence, I will not be able to come to school tomorrow. Kindly grant me the leave for one day. I shall be really grateful to you.
Yours obediently, [Name of the student] [Roll No]
Application To Principal for Going Out of Station
Sometimes, you need to visit out of the station for some new place to attend some family function or for a family trip. Hence, it is necessary for them to notify the school principal or class teacher about their absenteeism in the class. Here is the format is given for such a case.
To, The Principal, [Name of the school], [Address].
Subject: Application for going out of the station
I beg to state that, I am a student of class [Your class and section] at your school. I have my family function in Delhi and all of my family members are going to attend it. Hence, I am also leaving with them and will not be able to attend school from [start date] to [end date]. I request you to cordially grant me leave for [number of days] days. After coming back I will try to finish the syllabus covered in my absence with the help of my teachers and fellow classmates. I shall be really grateful to you if you improve my leaves.
Application To Principal By Teacher to School Principal
It is not necessary that if you are a teacher then you are not believed to take leave from your work for a few days. If there is an urgent piece of work (family problems or health issues) and it requires you to take leave for some days from your teaching work at school then you can use the format given below to write an Application to principal to the principal for the approval of leave.
To, The Principal, [Name of the school], [Address] [Date]
Subject: Leave application for [mention dates].
Respected Sir/Madam,
This is to notify you that as my parents are growing old and are likely to fall sick very often. So, as their child, this is my absolute responsibility to take care of their wellness. I have to go to the clinic with my parents for their routine check-ups. Hence, I ask you to kindly grant me leave for [number of days].
I believe you would give your utmost consideration to my application.
Yours Sincerely, [Name], [Designation].
Email Format of Application to Principal
Nowadays, the world is more inclined to technology. They use emails to convey the necessary information, which is also a speedy procedure. Though in some schools people still follow the classic style of writing a letter, you can view the format to address the application through email for any such situation.
To: [email protected]
From: [email protected]
Subject: Application to principal
Dear Mr./Ms/Mrs_(Name of the recipient)
Dear Madam,
My son (name of student) is studying in Grade (class name and section), at your school and I am addressing this letter to notify you that my son will not be able to visit classes for (number of days, leave required) from tomorrow as him grandfather has been admitted to the hospital. Since we need to be present at the hospital and there is no one at home to look after him and send it to the school.
So, I cordially request you to give him leave for (number of days) days from (start date) to (end-date). I assure you that he will attend classes regularly from this date onward.
Thanking You,
Yours Sincerely, (Name of the parent) (Name of the child and his/her grade).
FAQ's On Application To Principal
Question 1. What is the leave application?
Answer: An Application to principal a letter to the concerned authority to take a break from your routine visit to the school or college. The reason for taking leave could be illness, marriage, visiting out of the station, or any other personal reason.
Question 2. What are the necessary points to mention in a leave application?
Answer: The primary things to be mentioned in an Application to the principal are:
Address of principal [school name, city]
Subject [Application for leave]
Reason for your leave
Leave Period(Number of days)
Your Sincerely/Faithfully
Question 3. How do you address a principal in a letter?
Respected Sir/Mam
Dear Sir/Mam
Respected Principal
RS Aggarwal Solutions
RS Aggarwal Solutions Class 10
RS Aggarwal Solutions Class 9
RS Aggarwal Solutions Class 8
RS Aggarwal Solutions Class 7
RS Aggarwal Solutions Class 6
Picture Dictionary
English Speech
ICSE Solutions
Selina ICSE Solutions
ML Aggarwal Solutions
HSSLive Plus One
HSSLive Plus Two
Kerala SSLC
Distance Education
Elementary Principal Cover Letter Sample
This client was looking for a new challenge as an elementary principal - this sample cover letter represents the applicant's strong ability to make decisions, promote values, and develop a top-notch school team.
This elementary school principal cover letter example showcases the client's education and credentials, and years of administrative and classroom expertise. Judith's leadership skills, relevant personality traits, and enthusiasm really stand out. Keywords such as staff development, faculty goals, multicultural awareness, and gender sensitivity will ensure the cover letter makes it past the scanner and to the human eye.
You will notice that the cover letter matches the principal resume sample in formatting, style, font, and borders. This ensures consistency between documents and makes for a visually pleasing, matching application package. The examples of the teachers and school administrators resume on this website are only a selected few styles/templates we use. When we design and write our clients' resume, the design, font, and formatting we use are diverse.
The content of each resume we write is extremely unique to the individual, we are NOT a 'resume mill' type resume writing company.
The cover letter targeting an elementary administration position begins by highlighting Judith's years of experience, education credentials, and experience which will entice the reader to continue reading to find out more. We then go on to list her best skills as an administrator, as well as her past successes.
Using the two bullets to showcase leadership and administrative competence ensures the reader will notice these qualities, and be prompted to move on to Judith's resume. These two bullet points are very effective because they highlight her skills and experience without completely reiterating everything that is stated in the resume.
Repeating information is perhaps the biggest mistake that principals and other education professionals make when writing a cover letter. Cover letters are supposed to serve as a complement to your resume, describing your core competencies and passion for the job, not a mini resume. Although, you may repeat a few things, such as your degree and relevant certifications.
Instead of repeating similar information across multiple documents, take a couple of relevant accomplishments in your most relevant role and describe them in a little more detail. Add in specific facts if you can to quantify your achievements and make it easier for the reader to understand the full scope of your leadership accomplishments. If you are pursuing a school leadership position take the time to gather information regarding relevant achievements and skills.
Once again, whether you are wishing to secure a high school principal, middle school, head of school, or superintendent position show what makes you qualified to do the job. You can review many other cover letter examples on this website.
We then end the cover letter by providing information that is not in the resume at all. We describe her commitment to the students and staff that she serves by stating her educational philosophy. This helps a school to visualize what they can expect out of her leadership.
Lastly, the cover letter ends with the conclusion paragraph that states she will call to follow-up at a specified time. This is a great tactic that ensures future communication.
View this elementary principal cover letter in PDF format.
Don't forget to check out the resume example for a this school principal cover letter to examine how we formatted and wrote about her student teaching experience and accomplishments.
Read in-depth teaching job application writing tips with examples to gain some modern ideas to enhance your school administrator application letter.
While you are visiting the blog you can read 10 tips for writing a principal cover letter .
JUDITH BLOCK
5555-55th Street Lake Erie, OH 54875  555-568-1525  ~  [email protected]
<Date>
Mr. Rodney Taylor, District Superintendent Rockville Elementary School 1256-56th Sparrow Lane Lake Erie, OH 45268
Dear Mr. Taylor:
I am pleased to present my résumé to you for the position of Elementary School Principal with Rockville Elementary School. I have earned a Master of Science Degree in Educational Leadership, Bachelor of Science Degree in Elementary Education, and an Advanced Graduate Study in Educational Administration. With 15 years of classroom and administrative expertise, I am confident in my ability to become a valuable member of your academic team.
The enclosed résumé will highlight my career accomplishments, showcase my exceptional leadership skills, and demonstrate my positive track record of administrative responsibilities and achievements. For the past ten years, I have served as a middle school principal, where I have gained experience in coordinating and overseeing program initiatives, optimizing the learning experience, staff development, curriculum planning and development. As a result, I have developed excellent communication, interpersonal, organization, critical thinking, and people management skills, enabling me to effectively coordinate with and direct a varied group of students and staff.
Some key points in considering me for this position include:
* Cultivated a good rapport with school and local community members to portray a positive public image of the institution.
* Designed parent workshops, launched fundraising initiatives, and organized school-wide activities that sparked the interest of the entire school.
* Developed and implemented plans and programs that enhanced student learning.
* Served on the Superintendent's Advisory Committee, conceptualized after school enrichment/STEM programs, and arranged student tutoring programs that incorporated multiple learning standards, across multiple content disciplines.
What the enclosed resume cannot explain is my uncompromising view that all students can learn, given a positive learning atmosphere that welcomes exploration and enhances student confidence. It is my belief that an educator's mission is to make school enjoyable and exciting – if students look forward to attending school, they will want to LEARN. I believe that is what school is all about.
I welcome the opportunity to meet with you to discuss how my extensive experience and skills will advance your academic program. Thank you for your time and consideration, and I look forward to hearing from you soon.
Judith Block
Learn more about Candace Alstad-Davies by reviewing the about us page below. From that page, you can review testimonials and frequently asked questions.
Need some writing help making a stellar application letter, cover letter, resume or CV curriculum vitae?
Email Candace at [email protected], or call toll-free at: 1-877-738-8052. I would enjoy chatting with you.
Please share on your network
Share on LinkedIn
Email Candace
Candace Alstad-Davies | Email: [email protected]
Toll Free: 1-877-738-8052 | Local / Int'l: 780-513-0010
Privacy Policy | About Us | Contact
© A+ Resumes for Teachers 2001 - 2021
Free Interview Questions and Answers - Instant Download

10 Questions for Better Feedback on Teaching
How To Keep Your Desk Clear with The Future File
52 Practice Interview Questions for Aspiring Administrators
Evidence-Driven Instructional Leadership Roadmap
Become A Member
How to Write a Crushing Cover Letter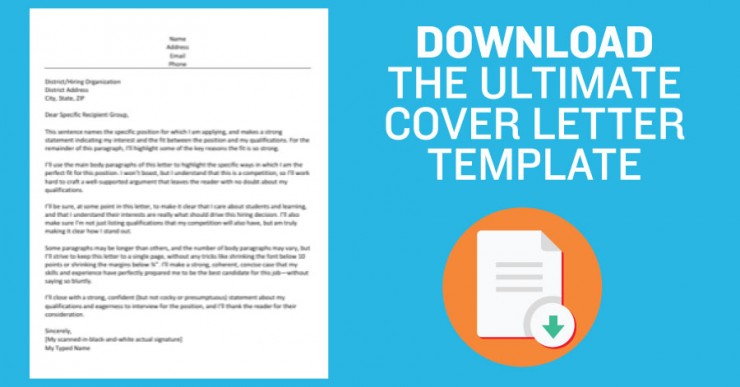 If you're looking for a new ed leadership job for the upcoming school year, now is the time to put together a cover letter that crushes it.
What do I mean by "it"? The competition. I hate to say it, but it's the truth.
Too many cover letters are milquetoast, run-of-the-mill statements of fact that do nothing— nothing —to get the applicant in the "yes" pile.
If you want to land your next admin job, you've got to ace the cover letter. (Read on for a free downloadable template)
The Cover Letter's Job
The cover letter's job is to get you into the "definitely interview" pile.
If your cover letter fails to do its job, the whole process stops. You're out of the running.
You can only write a solid cover letter if you understand its purpose. Your cover letter is NOT:
An explanation of the simple fact that you exist and are interested in the position
A narrative restatement of your résumé
A note to the reader that you possess the minimum legal requirements for the position
No, no, and no! Cover letters that only cover the basics don't give the reviewer any useful information. They fail to do their job…so you fail to get your job.
Don't Be Perfunctory—Sell Yourself
This is hard for us to do as educators, but in your cover letter, you've got to sell yourself as hard as you ever will.
This doesn't mean that you:
Brag or boast
Make unsupported claims
Explicitly say that you're the best person for the job
…but you need to make the reader come to the inevitable conclusion that you're the best person for the job.
I've read tons of cover letters that waste space with perfunctory, vague, and ultimately worthless niceties that fill the page, but don't help the reader fill the job.
Understand that you're actually doing the reader a favor by making a clear, strong case about yourself. Most of the time, reading cover letters is a total waste of time for the person reviewing applications, because they don't actually say anything enlightening about the applicant—and as a result, they all sound the same.
This is a mistake to avoid, but it's also a huge opportunity for you. Write a strong cover letter that sells your candidacy, and you'll stand out above the rest.
Don't Duplicate Your Résumé—Bring It To Life
The place to list your certifications, degrees, and years of experience is in the résumé. Your cover letter has a different job.
When it comes to qualifications, your cover letter should:
Connect the dots for the reader—always explain how the qualifications you're highlighting actually make a difference. For example, "My extensive experience working with teachers as an instructional coach has allowed me to develop both the expertise and the relationship-building skills that it takes to be a principal who is truly an instructional leader."
NEVER mention minimum qualifications, e.g. "I have a beginning principal's certificate from XYZ university". Nothing screams "rookie!" like a cover letter that brags about meeting the job's minimum requirements.
Frame your qualifications in terms of benefits for the organization, and especially for its students, e.g. "My passion for restorative justice compelled me to lead the development of a behavior intervention program that reduced out-of-school suspensions by 63%."
In other words, don't just share facts that are in your résumé (and certainly don't share facts that don't make you stand out).
Tell a story. Put the picture together for the reader, so they see how qualified you really are, and what a good fit you'd be.
For another take on your cover letter, check out this episode of Principal Center TV:
Download My Ultimate Cover Letter Template
I've created a simple, one-page template for you to follow as you craft your competition-crushing cover letter.
It's not a fill-in-the-blank deal—in fact, you won't be using any of my words. But you'll have a paragraph-by-paragraph guide to what your letter should accomplish.
You may also like
David price—the power of us: how we connect, act, and innovate together, barbara oakley & beth rogowsky—uncommon sense teaching: practical insights in brain science to help students learn, subscribe to principal center radio.
Subscribe to our newsletter to get notifications on the latest episodes of Principal Center Radio and more...
Resumes Resume Builder Resume Templates Creative Resume Modern Resume Basic Resume Professional Resume Traditional Resume ATS Resume High School Student Resume Word Resume Resume Examples Resume Formats Hybrid Resume Functional Resume Chronological Resume How to Write a Resume Skills Summary --> Resume Objectives Work History list References Resume Skills
Cover Letters Cover Letter Builder Cover Letter Templates Cover Letter Examples Cover Letter Formats How to Write a Cover Letter
CV CV Templates
Job Overviews
Resources Career Guides How to Become
Resume Builder
Cover Letter
School Principal Cover Letter Examples
School Principals direct all facets of school operations, including curriculum development, teacher recruitment and mentoring, budgeting, goal setting, parent and student relationship management, and reform initiatives. The ability to balance meeting academic standards and requirements with innovation and flexibility is essential to success as a School Principal, as is outstanding communication, problem-solving and interpersonal skills.
Not exactly what you are looking for? Check our complete library of over 1000 cover letter examples .
Rate This Template:

For help with your resume, check out our extensive School Principal Resumes .
Let employers know that you mean business, with a professional cover letter. Learn how to write a cover letter in our detailed guide.
Include These School Principal Skills
Program development and management
Budget planning and administration
Assessment and performance measurement
Curriculum and lesson planning
PTA/PTO partnerships
Classroom visits/observations
School reform and improvement initiatives
Policy/protocol development, evolution, enforcement
Staff/teacher recruitment and mentoring
Facility oversight/maintenance
Relationship building and management
Regulatory compliance
Following is an example of a cover letter for a School Principal with relevant abilities, experience and credentials.
Dear Mr. Brown:
Upon learning of your posting for the position of School Principal at Merriweather Elementary School, I felt compelled to submit my resume for your consideration. As an accomplished, visionary leader with comprehensive operational, planning and program development experience in the school sector, I am well prepared to significantly contribute to your college's goals and objectives.
My expertise lies in overseeing strategic planning initiatives, budget administration, and employee recruitment to improve school performance and achieve – or outperform – academic standards and objectives. From conceptualizing and establishing forward-thinking plans and programs to hiring and motivating outstanding team members, I excel at directing strategic enhancements to drive goal achievement while communicating openly and routinely with staff and management teams.
Highlights of my experience include the following:
Spearheading policy and procedure development and implementation, program management, staff support and overall operational leadership tasks to facilitate optimal performance as Principal for Grant Parker Elementary School for the last eight years; formerly Assistant Principal at Taylor Day Academy for seven years.
Mentoring and supporting teachers in creating and implementing exceptional learning environments, curriculum, student assessments and special projects and events to measurably enhance teacher morale and engagement.
Personally visiting classrooms on a routine basis to view teaching techniques, observe student behavior and build relationships with students, minimizing barriers and encouraging communication and trust.
Developing and executing a Three-Year Technology Plan at Grant Parker, resulting in 1:1 devices (iPads) for every fifth grader.
Cultivating a school environment that encourages open and trusting communication among colleagues, students and district leadership.
Skillfully managing budget planning/alignment, school reform/improvement efforts, policy enforcement and safety compliance.
My skills in operational oversight and directional leadership have been finely honed, and I am confident my additional strengths will readily translate to your environment at Merriweather Elementary. The chance to offer more insight into my qualifications would be appreciated. Thank you for your consideration; I look forward to speaking with you.
Betsy C. Bell
A professional cover letter is the first step toward your new job!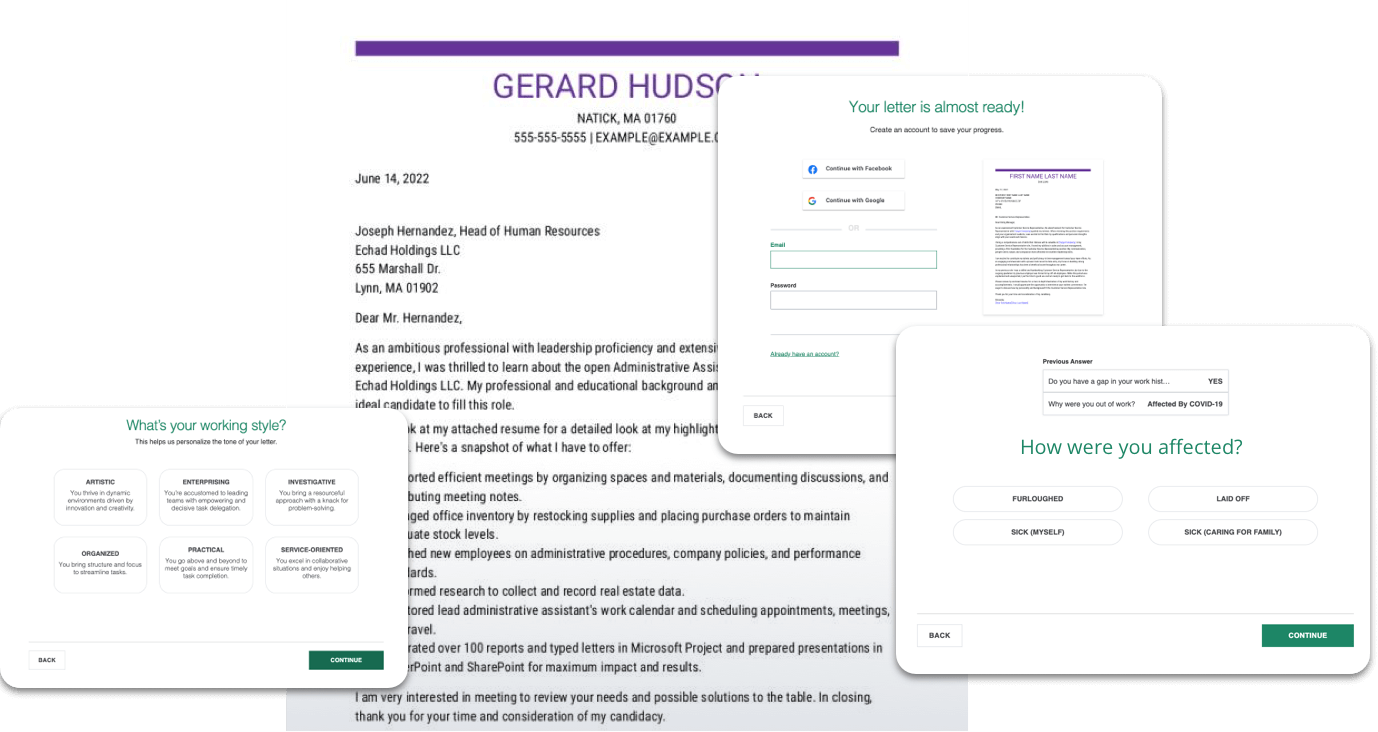 Project Administrator Medical Director Neurologist Theatre Nurse Photographer Taper Real Estate Agent Cashier Store Manager Assistant Professor View All

Stock Associate Production Worker Casual Mailhandler Service Coordinators Behavior Specialist Program Assistant View All

School Principal Cover Letter Example
When writing a School Principal cover letter remember to present your relevant work history and skills according to the job you are applying for. Whether you're seeking an entry-level position or have been in your career for a few years, exposing your relevant achievements in your cover letter can allow you to stand out and get that job interview.
This cover letter example is a great representation of what a hiring manager is looking for in a School Principal cover letter resume. Feel free to use this example for reference as you create your own cover letter or use this easy cover letter builder that will guide you through every step of your building your cover letter in just a few minutes.
Here is the School Principal Cover Letter example:
Dear Ms. Jackson,
I am writing to apply for the position of School Principal with Henderson International School.
Being a principal of any school is a huge responsibility but my five years of working as an assistant principal has prepared me for this job. I have learned over the last few years that patience and strong nerves is a requirement of this position. Each day is a new challenge and you never really know what to expect but I have the skills and training to meet these challenges head on and to ensure the school is run in a safe and efficient manner.
I fully understand the responsibilities of this position and that I will be held accountable for my actions as well as those of my staff. I have outstanding leadership skills and integrity that I believe will help to motivate and inspire the students and staff in a positive way.
I believe in treating everyone equal and fairly and I have the ability to communicate with students, staff and the community in an effective manner. In addition, I am familiar with creating a budget and determining which departments need the funding the most. My previous experience will help me determine what strengths and weaknesses your school has and my knowledge and training will help find ways to improve areas that need attention.
I have the vision and skills needed to meet or exceed the state and national curricular standards. I am confident that you will find my experience, training and reputation to be sufficient for this position and I hope to meet with you soon.
Please call (555)-555-5555 to set up an interview.
Respectfully,
Evelyn Clinton
Resume Attached as MS Word Document
Most Popular Cover Letters
Academic Administrator Cover Letter Examples
Academic Advisor Cover Letter Examples
Academic Coordinator Cover Letter Examples
Academic Dean Cover Letter Examples
Admissions Advisor Cover Letter Examples
Admissions Assistant Cover Letter Examples
Admissions Clerk Cover Letter Examples
Admissions Coordinator Cover Letter Examples
Admissions Counselor Cover Letter Examples
Admissions Officer Cover Letter Examples
Admissions Recruiter Cover Letter Examples
Admissions Representative Cover Letter Examples
Assistant Dean Cover Letter Examples
Assistant Director Of Admissions Cover Letter Examples
Assistant Head Of School Cover Letter Examples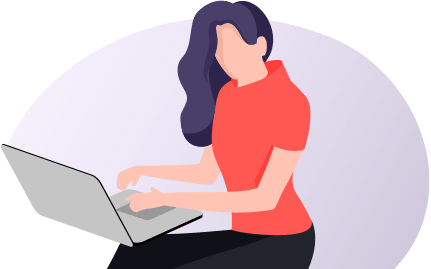 A professional cover letter is the first step toward your new job!
Principal Cover Letter Example + Tips
A cover letter often serves as an introduction to a potential employer before they read your resume our meet you face to face. Tailor your cover letter to your specific industry so that you can include insights about your experiences. This will also allow you to share information about skills and achievements that may not be listed on your resume. For helpful advice on constructing your own document, read the following free principal cover letter sample and accompanying advice.
Dear Ms. Pryor,
Education administration is a fast-changing field that requires knowledge of modern classroom practices and insights in student behavior. My experiences in education and administration make me the ideal candidate for this position.
The position listing for principal stated that you were searching for a candidate who could develop and maintain curriculum standards. I served as a teacher for nine years before entering administration and am keenly aware of the state and local standards for curriculum development. I was able to establish best practices skills through continuing state level training in curriculum standards.
Educational requirements change quickly, and principals often act as liaisons between the state and the teaching staff. My experience in curriculum development has helped me be able to interpret state standards and communicate them efficiently to my colleagues. As a principal, I would be comfortable holding everyone accountable for these rapidly changing standards.
I have worked in academic administration for four years and am ready to use my skills at the level of principal. Thank you for your consideration, and I look forward to discussing this opportunity with you in an interview setting.
Average Rating
What to include in a principal cover letter.
As shown in the free principal cover letter sample, a cover letter should be three or four paragraphs that convince the hiring manager to contact you for an interview. The opening paragraph should include the job you are applying to and a brief summary of the skills you will talk about in the letter. The body will often discuss specific anecdotes, accolades, or personality traits that make you an ideal candidate. The conclusion typically thanks the hiring manager for their time and invites them to contact you for an interview or further discussion.
Industry Specific Skills to Include
Make changes to the free principal cover letter sample to accurately represent your employment history and your educational experiences. If you need more information, consider adding some of these industry-specific terms.
● Communication skills: A principal will need to know the most effective way to communicate with educators, staff, and students. ● Interpersonal skills: This position requires communicating with a variety of people, including parents, students, supervisors, and educators. Each will have different ways of ideal communication. ● Leadership skills: Through setting educational goals and establishing policies and procedures, principals lead their educators throughout the academic year. ● Problem-solving skills: The principal is often the person who is responsible for solving problems faced by students and educators.
Related Skills
Recovery efforts and assistance
Discovery process
Data backup and recovery systems
Discovery Education familiarity
Extended Coverage
Coverage assessments
Patient recovery assessments
[Beat type] coverage
Recovery planning
Recovery and rehabilitation
More Resume Examples for the Next Step in Your Education Career
Education Administration Executive Resume
Admissions Counselor Resume
Education Assistant Director Resume
Assistant Principal Resume
Assistant Superintendent Resume
College Admissions Representative Resume
College Counselor Resume
Dean Of Students Resume
Guidance Counselor Resume
Lead Educator Resume
Principal Resume
Registrar Resume
Resident Assistant Resume
Residential Counselor Resume
School Administrator Resume
School Counselor Resume
Student Coordinator Resume
Superintendent Resume
University Administrator Resume
More Cover letter Examples for the Next Step in Your Education Career
Education Assistant Director Cover Letter
Assistant Principal Cover Letter
Director Cover Letter
Educational Assistant Cover Letter
Mentor Cover Letter
Resident Assistant Cover Letter
More Cv Examples for the Next Step in Your Education Career
Assistant Principal CV
Medical Student CV
Research Mathematician CV
RESUME BUILDER
COVER LETTER BUILDER
Advertisement