How To Write IB Extended Essay Reflections
As you already know, the new extended essay criteria include 6 marks for " Engagement ." That's 6 marks out of 35, meaning these reflections are worth 17.6% of your EE mark!
Those 6 marks are almost enough to bring you from a C to an A .
This is a lot of marks for just 500 words. That's 500 words in total, for all of the 3 reflections.
This post will show you what the rubric is asking for and how to show these things in your writing. (You will be writing your 3 reflections on the new " Reflections on Planning and Progress Form " Updated March 2020).
In short, the reflections are meant to prove "the authenticity of your work." You do this by talking us through the path you took as you wrote your EE. So you will show us some of your thinking, decision-making and planning along the way. And you will try to show that you're taking " an intellectual approach " and have a lot of " personal engagement ."
Here's what the they (the IB big-shots) DON'T want, what they DO want and HOW to do it:
1) Don't just describe what you've done.
Let us understand your thinking processes .
Reflect on decisions you've already made. What decisions were hard to make or made poorly so far and how have you dealt with these?
Have you found it hard (or easy) to make good research decisions?
Discuss something you could have done differently or better.
And, be yourself. We want this to be written in your own words (the
2) Don't make it seem like you've only picked the easy-to-get information.
Show that you have been careful about choosing your sources and you haven't just used whatever came up first on Google.
Show us that you have taken time to think creatively about what kind of information will be required to answer your question and then that you've taken the time to try to find this exact information. ( Some tips on doing advanced EE research ).
Reflect on your planning so far. Have you under-planned (or over-planned?) or not planned for the right aspects of your work so far?
Have you found it hard (or easy) to plan your work?
What set-backs have you faced in your planning and how have you dealt with these? What would you do differently, in your planning, next time you do research like this?
3) Don't make it seem like you're (mindlessly) just doing what your teacher is telling you to do.
Show that you have really taken the lead on this research. ( Some tips for getting started with your EE, if you aren't sure where to start).
Show us that you see this research as interesting and important , in a genuine way.
What sub-questions have you been asking yourself as you did your research? (These would be questions that would help you answer your main research question).
What do you find interesting about this topic?
4) Don't try to hide your mistakes.
Tell us about some of your mistakes and what you've learned from them. We love this because it shows that you are becoming a person who doesn't need a teacher to improve. You can notice your own mistakes and learn from them.
What have you learned about yourself already, as a result of doing this work?
What has proven more difficult than you expected and how have you dealt with this?
5) Don't worry about making it seem too academic.
Be comfortable explaining your journey in your natural voice.
As you'll see in the rubric below, the IB is hoping the reflections can help you demonstrate the authenticity of your work by you explaining it in a "student voice."
A few more suggestions
Here is a list which I've adapted from the IB EE Guide (Page 154), which might also give you some ideas. It says, you can reflect on:
The approaches and strategies you've chosen, and how well these have gone
The Approaches to learning (ATL) skills you have developed through the EE research and how you've developed as a learner. (The ATLs include: thinking skills, communication skills, social skills, self-management skills or research skills).
How your conceptual understandings have developed or changed as a result of your research. For example, have you learned how to apply course ideas in a new context?
Explain some setbacks you faced in your research and how you overcame them (or worked around them)
Share some questions that emerged as a result of your research.
What you would do differently if you were to start this research again?
Want to sneak a peek at the top mark-band from the rubric?
The 4 rules above are my best thinking about how you can produce reflections that can be described by the top (5-6) mark band. But you don't have to take my word for it.
It's worth having a look at the top mark band yourself.
Theory of Knowledge
IB Business Management
IB Economics
IB Global Politics
Extended Essay
General Resources
Recent Posts
" This course has been excellent and of so much help to me." - Kanika V. (India)
" This saved my life. 10/10 -Harold L (Hong Kong)
"Thanks a ton! I have used this article to guide me for my last 2 IA's and when I was assigned my 3rd and final Econ IA, the first thing I did once I got my Econ article, was open this page. Much appreciation from Pearson College UWC! -Keegen Payne (Victoria, British Columbia) "I actually just wanted to let you know that you have been a very big help for me in TOK and Economics. With your effort to publish all this information and advice to IB students, you're really making a difference!" -Anne-Sophie T. @ UWC Maastricht (The Netherlands) "Me and my partner have got an A for our presentation, fully following this guide. Thank you so much Mr. Woods!" -Alexa A @ Pechersk School International Kyiv (Ukraine) "Thank you so much for this structure! We followed it exactly as you laid out in our TOK presentation and our teacher gave us 9/10!!" -Mariana @ St Julien's School (Carcavelos, Portugal)
"THANK YOU SO MUCH! We recently began working on TOK presentations and I was completely lost but this guide is absolutely amazing and makes it so much clearer. :)" -Virginia @ Tashkent International School (Uzbekistan)
"I want to thank you for the resources that have been provided. As a result, I got an A for EE in business after following the steps written in this website, including the help from my supervisor of course. I would recommend the current IB students to read the resources in your web, in order to obtain more insights. Thank you once again, sir!" -Cynthia @ Universitas Kristen Petra (Surabaya, Indonesia)
"I'm an IB student who has been lost until I found this website! This has the best advice on the web and I'm definitely recommending it to all my fellow IBers back at school. Definitely wish you were my economics teacher! Thank you so much for taking time to write these guides. You have truly saved my IB life!" -Cat (UK) "WOW! Thank you already for helping me. So many great posts about IB and how to be effective. So awesome. I will defiantly spend more time here and hopefully learn a lot. I just wanted to let you know how great and helpful your website is :) " -Nea @ HF-kursus og IB World School (Denmark)
"Thank you so much Mr Woods. The Economics exam will start in 4 hours and I think I am ready for it! " -Thao @ Auckland International College (New Zealand)
"Your website is amazing! I got two level 7's in my last IAs with the help of your site. Thank you, all the way from UWCSA" -Nicolette Sauramba @ Waterford Kamhlaba United World College of Southern Africa (Swaziland)
" @adnamaweit Every self-motivated IB student knows @timwoods ..." -Amanda Tiew @ Campaka Schools (Malaysia)
"Just want to express my deepest gratitude and appreciation for this website and all the effort you've channelled into helping others with your knowledge and skills. I've found it extremely helpful and I cannot thank you enough!" -Hachi @ Anglo-Chinese School (International) School (Singapore)
"Just wanted to send you a note of appreciation for the great and selfless contribution you have made. You must have already made a difference to so many lives and achieved the real purpose of our lives. " -Hina Nihal @ Jeddah Knowledge International School (Saudi Arabia)
"Thank you so much Mr. Woods. I find it absolutely incredible that you take the time to answer students and write your posts. Just today I was talking with another friend of mine who, I just found out, also happens to be following your blog. " -Alyson @ EF Academy (New York)
"I just wanted to say that I got a 6 on my SL economics exam last year, and I strongly believe that was because of all the help I got from this website on commentaries. A big thank you from Dallas, TX."-Tashi
"Dear Mr. Woods, thank you so much for your structure for TOK essays. It's really helped me develop a clear idea of what to do when I was absolutely clueless before! Definitely recommending to all my peers." -Justine @ Tunas Muda International School (Jakarta)
" This page is awesome. Thank you very much for your help in my IA. You saved my life. Argentina wishes the best for you. Gracias!" -Carlos (Argentina)
" Thank you for this piece of gold! I was about to give up on my TOK presentation when I saw this page! Now I know I can deal with the IB and TOK in particular! Greetings from PERU!" -Mateo (Peru)
" Thank you so much for all of this voluntary support. I'm taking an online economics HL course and it becomes quite difficult at times to find assistance. You're a life saver!." -Theone (Bangkok, Thailand),
"Hello, I just wanted to say thank you for writing these guides. They have been extremely helpful for me, I was just about to panic and give up on my IA and now I am actually really proud of it. " -Sofie Lind
"Dear Mr. Woods, your initiative is highly appreciated and needless to say, the resources on this website are helping thousands of students tremendously. As for me, I thank you sincerely for your notes on IB Economics, the Extended Essay and for Theory of Knowledge. Hats off! Nothing better than spreading wisdom! Congratulations!" -Anonymous
" Everyone at my school in Mexico uses your Structure for TOK essays. I've used it on all of mine and I've never gotten lower than an A-. I just wanted to thank you for being a lifesaver." -Maria @ Greengates School (Mexico City)
"How to structure an Economics Internal Assessment is amazing. Absolutely great. It is such a great help to have word counts of different sections and a detailed description on how to score high marks. Thank you so much." -"Desperate Student"
"Just wanted to say, as a fellow Economics & Business teacher of IB, I love your site. So plain, simple but so effective. My students in Barcelona love it too and it makes my job easier. Keep up the good work, and thank you once again. Really good and inspirational information on your site!" -Faraz Mirza @ The American School of Barcelona
"Thank you! This is tremendously helpful. I am writing three IAs tonight. Unsure as to what I would do without these posts these posts as a guide. Thanks again." -"Procrastinator"
"I am an IB student from India and I am very very thankful to you for these sites. My extended essay, TOK essay and business IA are the result of your articles and ideas. Your site gave my extended essay a plan on how to go about it and made the journey simpler. The article how to score full marks in the business IA was really helpful as it gave me a plan and coming into TOK I was able to build my ideas in structured pattern. -Srikanth Reddy @ Sreenidhi International School (Hyderabad, India)
"I was looking about to get some support material for my son's TOK and EE today and your pages have been great. They are easy to follow and digest. My son was very grateful. Your blog has been a fabulous resource! Keep up the great work!" -Karen (Doha, Qatar)
"Just wanted to write you a quick thank you note for putting up such a great revision website! It is honestly one of the best I have encountered online for IB Economics revision. If I was at OFS it would be a pleasure to have you as my Econs teacher!" -Avi @ United World College of South East Asia (UWCSEA), Singapore
"Your Economics IA slideshow really helped me understand what assessors were looking for, and how I could easily avoid loosing marks (word count etc). I really appreciate the time that you have spent to help students like me." -Anonymous Student @ IBS of Provence (France)
"I teach ToK in Midvale, UT and LOVE your site. The students have really struggled with the essay writing process and your site structures it better than anything else I've ever received. Thanks" -S. Allen (Utah, USA)
"i am an IB student here in India, and i was demotivated with regards to the workload this course has dished out to us every week. but i went through this website, and all of a sudden there's been a change of heart. thank you for posting such beautiful stuff that i can relate to." -Adi C.
"Your site is amazing!! Thank you so much! I am a senior in IB economics and thanks to you did very well in my IA! Just thought I had to let you know." -Pamela A.
"woooooooooooooow How to Write Successful College Application Essays has opened my eyes like so wide. thanx tim woods i sure will apply all these tips" -Julie H.

Choose Your Test
Sat / act prep online guides and tips, the complete ib extended essay guide: examples, topics, and ideas.
International Baccalaureate (IB)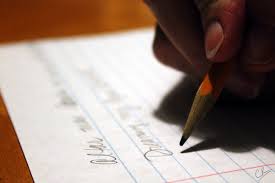 IB students around the globe fear writing the Extended Essay, but it doesn't have to be a source of stress! In this article, I'll get you excited about writing your Extended Essay and provide you with the resources you need to get an A on it.
If you're reading this article, I'm going to assume you're an IB student getting ready to write your Extended Essay. If you're looking at this as a potential future IB student, I recommend reading our introductory IB articles first, including our guide to what the IB program is and our full coverage of the IB curriculum .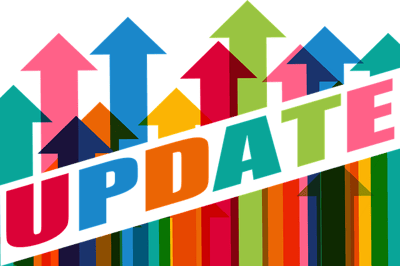 2022 IB Exam Changes Due to COVID-19
Because of the ongoing COVID-19 (coronavirus) pandemic, the IB has decided to extend the adaptations which were put in place for 2021 to 2022. May 2022 IB assessments will have two routes, exam and non-exam, depending on which your school chooses. Stay up to date with the latest information on what this means for IB diplomas, course credit for IB classes, and more with our our IB COVID-19 FAQ article .
IB Extended Essay: Why Should You Trust My Advice?
I myself am a recipient of an IB Diploma, and I happened to receive an A on my IB Extended Essay. Don't believe me? The proof is in the IBO pudding:

If you're confused by what this report means, EE is short for Extended Essay , and English A1 is the subject that my Extended Essay topic coordinated with. In layman's terms, my IB Diploma was graded in May 2010, I wrote my Extended Essay in the English A1 category, and I received an A grade on it.
What Is the Extended Essay in the IB Diploma Programme?
The IB Extended Essay, or EE , is a mini-thesis you write under the supervision of an IB advisor (an IB teacher at your school), which counts toward your IB Diploma (learn more about the major IB Diploma requirements in our guide) . I will explain exactly how the EE affects your Diploma later in this article.
For the Extended Essay, you will choose a research question as a topic, conduct the research independently, then write an essay on your findings . The essay itself is a long one—although there's a cap of 4,000 words, most successful essays get very close to this limit.
Keep in mind that the IB requires this essay to be a "formal piece of academic writing," meaning you'll have to do outside research and cite additional sources.
The IB Extended Essay must include the following:
A title page
Contents page
Introduction
Body of the essay
References and bibliography
Additionally, your research topic must fall into one of the six approved DP categories , or IB subject groups, which are as follows:
Group 1: Studies in Language and Literature
Group 2: Language Acquisition
Group 3: Individuals and Societies
Group 4: Sciences
Group 5: Mathematics
Group 6: The Arts
Once you figure out your category and have identified a potential research topic, it's time to pick your advisor, who is normally an IB teacher at your school (though you can also find one online ). This person will help direct your research, and they'll conduct the reflection sessions you'll have to do as part of your Extended Essay.
As of 2018, the IB requires a "reflection process" as part of your EE supervision process. To fulfill this requirement, you have to meet at least three times with your supervisor in what the IB calls "reflection sessions." These meetings are not only mandatory but are also part of the formal assessment of the EE and your research methods.
According to the IB, the purpose of these meetings is to "provide an opportunity for students to reflect on their engagement with the research process." Basically, these meetings give your supervisor the opportunity to offer feedback, push you to think differently, and encourage you to evaluate your research process.
The final reflection session is called the viva voce, and it's a short 10- to 15-minute interview between you and your advisor. This happens at the very end of the EE process, and it's designed to help your advisor write their report, which factors into your EE grade.
Here are the topics covered in your viva voce :
A check on plagiarism and malpractice
Your reflection on your project's successes and difficulties
Your reflection on what you've learned during the EE process
Your completed Extended Essay, along with your supervisor's report, will then be sent to the IB to be graded. We'll cover the assessment criteria in just a moment.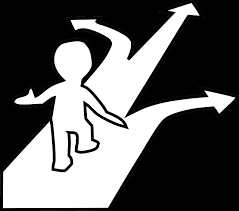 What Should You Write About in Your IB Extended Essay?
You can technically write about anything, so long as it falls within one of the approved categories listed above.
It's best to choose a topic that matches one of the IB courses , (such as Theatre, Film, Spanish, French, Math, Biology, etc.), which shouldn't be difficult because there are so many class subjects.
Here is a range of sample topics with the attached extended essay:
Biology: The Effect of Age and Gender on the Photoreceptor Cells in the Human Retina
Chemistry: How Does Reflux Time Affect the Yield and Purity of Ethyl Aminobenzoate (Benzocaine), and How Effective is Recrystallisation as a Purification Technique for This Compound?
English: An Exploration of Jane Austen's Use of the Outdoors in Emma
Geography: The Effect of Location on the Educational Attainment of Indigenous Secondary Students in Queensland, Australia
Math: Alhazen's Billiard Problem
Visual Arts: Can Luc Tuymans Be Classified as a Political Painter?
You can see from how varied the topics are that you have a lot of freedom when it comes to picking a topic . So how do you pick when the options are limitless?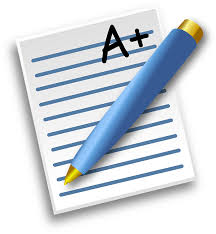 How to Write a Stellar IB Extended Essay: 6 Essential Tips
Below are six key tips to keep in mind as you work on your Extended Essay for the IB DP. Follow these and you're sure to get an A!
#1: Write About Something You Enjoy
You can't expect to write a compelling essay if you're not a fan of the topic on which you're writing. For example, I just love British theatre and ended up writing my Extended Essay on a revolution in post-WWII British theatre. (Yes, I'm definitely a #TheatreNerd.)
I really encourage anyone who pursues an IB Diploma to take the Extended Essay seriously. I was fortunate enough to receive a full-tuition merit scholarship to USC's School of Dramatic Arts program. In my interview for the scholarship, I spoke passionately about my Extended Essay; thus, I genuinely think my Extended Essay helped me get my scholarship.
But how do you find a topic you're passionate about? Start by thinking about which classes you enjoy the most and why . Do you like math classes because you like to solve problems? Or do you enjoy English because you like to analyze literary texts?
Keep in mind that there's no right or wrong answer when it comes to choosing your Extended Essay topic. You're not more likely to get high marks because you're writing about science, just like you're not doomed to failure because you've chosen to tackle the social sciences. The quality of what you produce—not the field you choose to research within—will determine your grade.
Once you've figured out your category, you should brainstorm more specific topics by putting pen to paper . What was your favorite chapter you learned in that class? Was it astrophysics or mechanics? What did you like about that specific chapter? Is there something you want to learn more about? I recommend spending a few hours on this type of brainstorming.
One last note: if you're truly stumped on what to research, pick a topic that will help you in your future major or career . That way you can use your Extended Essay as a talking point in your college essays (and it will prepare you for your studies to come too!).
#2: Select a Topic That Is Neither Too Broad nor Too Narrow
There's a fine line between broad and narrow. You need to write about something specific, but not so specific that you can't write 4,000 words on it.
You can't write about WWII because that would be a book's worth of material. You also don't want to write about what type of soup prisoners of war received behind enemy lines, because you probably won't be able to come up with 4,000 words of material about it. However, you could possibly write about how the conditions in German POW camps—and the rations provided—were directly affected by the Nazis' successes and failures on the front, including the use of captured factories and prison labor in Eastern Europe to increase production. WWII military history might be a little overdone, but you get my point.
If you're really stuck trying to pinpoint a not-too-broad-or-too-narrow topic, I suggest trying to brainstorm a topic that uses a comparison. Once you begin looking through the list of sample essays below, you'll notice that many use comparisons to formulate their main arguments.
I also used a comparison in my EE, contrasting Harold Pinter's Party Time with John Osborne's Look Back in Anger in order to show a transition in British theatre. Topics with comparisons of two to three plays, books, and so on tend to be the sweet spot. You can analyze each item and then compare them with one another after doing some in-depth analysis of each individually. The ways these items compare and contrast will end up forming the thesis of your essay!
When choosing a comparative topic, the key is that the comparison should be significant. I compared two plays to illustrate the transition in British theatre, but you could compare the ways different regional dialects affect people's job prospects or how different temperatures may or may not affect the mating patterns of lightning bugs. The point here is that comparisons not only help you limit your topic, but they also help you build your argument.
Comparisons are not the only way to get a grade-A EE, though. If after brainstorming, you pick a non-comparison-based topic and are still unsure whether your topic is too broad or narrow, spend about 30 minutes doing some basic research and see how much material is out there.
If there are more than 1,000 books, articles, or documentaries out there on that exact topic, it may be too broad. But if there are only two books that have any connection to your topic, it may be too narrow. If you're still unsure, ask your advisor—it's what they're there for! Speaking of advisors...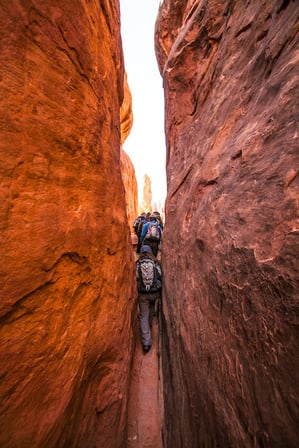 Don't get stuck with a narrow topic!
#3: Choose an Advisor Who Is Familiar With Your Topic
If you're not certain of who you would like to be your advisor, create a list of your top three choices. Next, write down the pros and cons of each possibility (I know this sounds tedious, but it really helps!).
For example, Mr. Green is my favorite teacher and we get along really well, but he teaches English. For my EE, I want to conduct an experiment that compares the efficiency of American electric cars with foreign electric cars.
I had Ms. White a year ago. She teaches physics and enjoyed having me in her class. Unlike Mr. Green, Ms. White could help me design my experiment.
Based on my topic and what I need from my advisor, Ms. White would be a better fit for me than would Mr. Green (even though I like him a lot).
The moral of my story is this: do not just ask your favorite teacher to be your advisor . They might be a hindrance to you if they teach another subject. For example, I would not recommend asking your biology teacher to guide you in writing an English literature-based EE.
There can, of course, be exceptions to this rule. If you have a teacher who's passionate and knowledgeable about your topic (as my English teacher was about my theatre topic), you could ask that instructor. Consider all your options before you do this. There was no theatre teacher at my high school, so I couldn't find a theatre-specific advisor, but I chose the next best thing.
Before you approach a teacher to serve as your advisor, check with your high school to see what requirements they have for this process. Some IB high schools require your IB Extended Essay advisor to sign an Agreement Form , for instance.
Make sure that you ask your IB coordinator whether there is any required paperwork to fill out. If your school needs a specific form signed, bring it with you when you ask your teacher to be your EE advisor.
#4: Pick an Advisor Who Will Push You to Be Your Best
Some teachers might just take on students because they have to and aren't very passionate about reading drafts, only giving you minimal feedback. Choose a teacher who will take the time to read several drafts of your essay and give you extensive notes. I would not have gotten my A without being pushed to make my Extended Essay draft better.
Ask a teacher that you have experience with through class or an extracurricular activity. Do not ask a teacher that you have absolutely no connection to. If a teacher already knows you, that means they already know your strengths and weaknesses, so they know what to look for, where you need to improve, and how to encourage your best work.
Also, don't forget that your supervisor's assessment is part of your overall EE score . If you're meeting with someone who pushes you to do better—and you actually take their advice—they'll have more impressive things to say about you than a supervisor who doesn't know you well and isn't heavily involved in your research process.
Be aware that the IB only allows advisors to make suggestions and give constructive criticism. Your teacher cannot actually help you write your EE. The IB recommends that the supervisor spends approximately two to three hours in total with the candidate discussing the EE.
#5: Make Sure Your Essay Has a Clear Structure and Flow
The IB likes structure. Your EE needs a clear introduction (which should be one to two double-spaced pages), research question/focus (i.e., what you're investigating), a body, and a conclusion (about one double-spaced page). An essay with unclear organization will be graded poorly.
The body of your EE should make up the bulk of the essay. It should be about eight to 18 pages long (again, depending on your topic). Your body can be split into multiple parts. For example, if you were doing a comparison, you might have one third of your body as Novel A Analysis, another third as Novel B Analysis, and the final third as your comparison of Novels A and B.
If you're conducting an experiment or analyzing data, such as in this EE , your EE body should have a clear structure that aligns with the scientific method ; you should state the research question, discuss your method, present the data, analyze the data, explain any uncertainties, and draw a conclusion and/or evaluate the success of the experiment.
#6: Start Writing Sooner Rather Than Later!
You will not be able to crank out a 4,000-word essay in just a week and get an A on it. You'll be reading many, many articles (and, depending on your topic, possibly books and plays as well!). As such, it's imperative that you start your research as soon as possible.
Each school has a slightly different deadline for the Extended Essay. Some schools want them as soon as November of your senior year; others will take them as late as February. Your school will tell you what your deadline is. If they haven't mentioned it by February of your junior year, ask your IB coordinator about it.
Some high schools will provide you with a timeline of when you need to come up with a topic, when you need to meet with your advisor, and when certain drafts are due. Not all schools do this. Ask your IB coordinator if you are unsure whether you are on a specific timeline.
Below is my recommended EE timeline. While it's earlier than most schools, it'll save you a ton of heartache (trust me, I remember how hard this process was!):
January/February of Junior Year: Come up with your final research topic (or at least your top three options).
February of Junior Year: Approach a teacher about being your EE advisor. If they decline, keep asking others until you find one. See my notes above on how to pick an EE advisor.
April/May of Junior Year: Submit an outline of your EE and a bibliography of potential research sources (I recommend at least seven to 10) to your EE advisor. Meet with your EE advisor to discuss your outline.
Summer Between Junior and Senior Year: Complete your first full draft over the summer between your junior and senior year. I know, I know—no one wants to work during the summer, but trust me--this will save you so much stress come fall when you are busy with college applications and other internal assessments for your IB classes. You will want to have this first full draft done because you will want to complete a couple of draft cycles as you likely won't be able to get everything you want to say into 4,000 articulate words on the first attempt. Try to get this first draft into the best possible shape so you don't have to work on too many revisions during the school year on top of your homework, college applications, and extracurriculars.
August/September of Senior Year: Turn in your first draft of your EE to your advisor and receive feedback. Work on incorporating their feedback into your essay. If they have a lot of suggestions for improvement, ask if they will read one more draft before the final draft.
September/October of Senior Year: Submit second draft of EE to your advisor (if necessary) and look at their feedback. Work on creating the best possible final draft.
November-February of Senior Year: Schedule your viva voce. Submit two copies of your final draft to your school to be sent off to the IB. You likely will not get your grade until after you graduate.
Remember that in the middle of these milestones, you'll need to schedule two other reflection sessions with your advisor . (Your teachers will actually take notes on these sessions on a form like this one , which then gets submitted to the IB.)
I recommend doing them when you get feedback on your drafts, but these meetings will ultimately be up to your supervisor. Just don't forget to do them!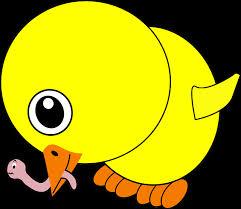 The early bird DOES get the worm!
How Is the IB Extended Essay Graded?
Extended Essays are graded by examiners appointed by the IB on a scale of 0 to 34 . You'll be graded on five criteria, each with its own set of points. You can learn more about how EE scoring works by reading the IB guide to extended essays .
Criterion A: Focus and Method (6 points maximum)
Criterion B: Knowledge and Understanding (6 points maximum)
Criterion C: Critical Thinking (12 points maximum)
Criterion D: Presentation (4 points maximum)
Criterion E: Engagement (6 points maximum)
How well you do on each of these criteria will determine the final letter grade you get for your EE. You must earn at least a D to be eligible to receive your IB Diploma.
Although each criterion has a point value, the IB explicitly states that graders are not converting point totals into grades; instead, they're using qualitative grade descriptors to determine the final grade of your Extended Essay . Grade descriptors are on page 103 of this document .
Here's a rough estimate of how these different point values translate to letter grades based on previous scoring methods for the EE. This is just an estimate —you should read and understand the grade descriptors so you know exactly what the scorers are looking for.
Here is the breakdown of EE scores (from the May 2021 bulletin ):
How Does the Extended Essay Grade Affect Your IB Diploma?
The Extended Essay grade is combined with your TOK (Theory of Knowledge) grade to determine how many points you get toward your IB Diploma.
To learn about Theory of Knowledge or how many points you need to receive an IB Diploma, read our complete guide to the IB program and our guide to the IB Diploma requirements .
This diagram shows how the two scores are combined to determine how many points you receive for your IB diploma (3 being the most, 0 being the least). In order to get your IB Diploma, you have to earn 24 points across both categories (the TOK and EE). The highest score anyone can earn is 45 points.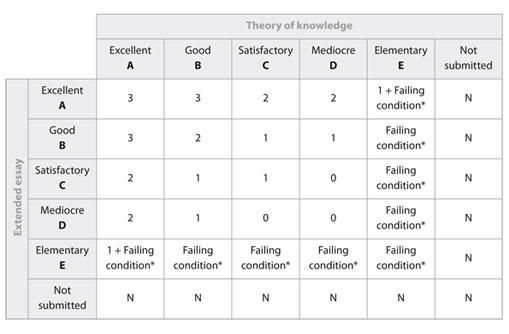 Let's say you get an A on your EE and a B on TOK. You will get 3 points toward your Diploma. As of 2014, a student who scores an E on either the extended essay or TOK essay will not be eligible to receive an IB Diploma .
Prior to the class of 2010, a Diploma candidate could receive a failing grade in either the Extended Essay or Theory of Knowledge and still be awarded a Diploma, but this is no longer true.
Figuring out how you're assessed can be a little tricky. Luckily, the IB breaks everything down here in this document . (The assessment information begins on page 219.)
40+ Sample Extended Essays for the IB Diploma Programme
In case you want a little more guidance on how to get an A on your EE, here are over 40 excellent (grade A) sample extended essays for your reading pleasure. Essays are grouped by IB subject.
Chemistry 1
Chemistry 2
Chemistry 3
Geography 1
Geography 2
Geography 3
Mathematics 1
Mathematics 2
Mathematics 3
Mathematics 4
Philosophy 1
Philosophy 2
Philosophy 3
Philosophy 4
Psychology 1
Psychology 2
Psychology 3
Social and Cultural Anthropology 1
Social and Cultural Anthropology 2
Visual Arts 1
Visual Arts 2
Visual Arts 3
Visual Arts 4
World Religion 1
World Religion 2
What's Next?
Trying to figure out what extracurriculars you should do? Learn more about participating in the Science Olympiad , starting a club , doing volunteer work , and joining Student Government .
Studying for the SAT? Check out our expert study guide to the SAT . Taking the SAT in a month or so? Learn how to cram effectively for this important test .
Not sure where you want to go to college? Read our guide to finding your target school . Also, determine your target SAT score or target ACT score .
Want to improve your SAT score by 160 points or your ACT score by 4 points? We've written a guide for each test about the top 5 strategies you must be using to have a shot at improving your score. Download it for free now:
As an SAT/ACT tutor, Dora has guided many students to test prep success. She loves watching students succeed and is committed to helping you get there. Dora received a full-tuition merit based scholarship to University of Southern California. She graduated magna cum laude and scored in the 99th percentile on the ACT. She is also passionate about acting, writing, and photography.
Student and Parent Forum
Our new student and parent forum, at ExpertHub.PrepScholar.com , allow you to interact with your peers and the PrepScholar staff. See how other students and parents are navigating high school, college, and the college admissions process. Ask questions; get answers.
Ask a Question Below
Have any questions about this article or other topics? Ask below and we'll reply!
Improve With Our Famous Guides
The 5 Strategies You Must Be Using to Improve 160+ SAT Points
How to Get a Perfect 1600, by a Perfect Scorer
Series: How to Get 800 on Each SAT Section:
Score 800 on SAT Math
Score 800 on SAT Reading
Score 800 on SAT Writing
Series: How to Get to 600 on Each SAT Section:
Score 600 on SAT Math
Score 600 on SAT Reading
Score 600 on SAT Writing
Free Complete Official SAT Practice Tests
What SAT Target Score Should You Be Aiming For?
15 Strategies to Improve Your SAT Essay
The 5 Strategies You Must Be Using to Improve 4+ ACT Points
How to Get a Perfect 36 ACT, by a Perfect Scorer
Series: How to Get 36 on Each ACT Section:
36 on ACT English
36 on ACT Math
36 on ACT Reading
36 on ACT Science
Series: How to Get to 24 on Each ACT Section:
24 on ACT English
24 on ACT Math
24 on ACT Reading
24 on ACT Science
What ACT target score should you be aiming for?
ACT Vocabulary You Must Know
ACT Writing: 15 Tips to Raise Your Essay Score
How to Get Into Harvard and the Ivy League
How to Get a Perfect 4.0 GPA
How to Write an Amazing College Essay
What Exactly Are Colleges Looking For?
Is the ACT easier than the SAT? A Comprehensive Guide
Should you retake your SAT or ACT?
When should you take the SAT or ACT?
Stay Informed
Get the latest articles and test prep tips!
Looking for Graduate School Test Prep?
Check out our top-rated graduate blogs here:
GRE Online Prep Blog
GMAT Online Prep Blog
TOEFL Online Prep Blog
Holly R. "I am absolutely overjoyed and cannot thank you enough for helping me!"
Extended Essay: Criterion E: Engagement (Reflection)
Define Topic
Locate Resources
Evaluating Sources
Integrating Quotes
Citations & Referencing
Evaluation Criteria & Examiner Reports
Criterion A, B, C: Assessment of Research
Criterion D: Presentation
Criterion E: Engagement (Reflection)
The Viva Voce
EE Draft Feedback Template for Supervisors
Language of Analysis
Approaches to Learning (ATL)
Criterion E: Reflection (6 pts max)
Remember to include discussion of the Approaches to Learning (ATL's) in your reflections. This discussion needs to be specific and well-illustrated with clear examples. For specific language related to each of the ATL's, please click here .
Reflection One- Initial Stage
This will be after one of the early sessions with your supervisor where you outline:
Your ideas regarding the topic in general
The research question you have in mind
Initial background reading or research you may have conducted
Possible approaches
Initial thoughts about the answer to your research question
Roughly 100 words in length
Guiding Questions:
What exactly do you want to find out?
What resources do you plan to use?
What problems do you anticipate in your research?
What writing and research have you done since last session?
Have you found any sources with conflicting viewpoints?
Have you been able to find relevant sources from different eras?
What challenges did you encounter in finding relevant sources?
How do you think you might use your sources?
Have you collected sufficient data?
Have you finished note taking from your text?
What am I interested in researching and why?
What are my motivations for undertaking research in this area?
How will I begin the research process?
Is my chosen topic appropriate for the subject I have chosen to complete it in?
Do I have sufficient knowledge of the subject area to fulfill the criteria of an EE?
What possible question(s) might I research?
How might I go about undertaking this research?
Do I have access to appropriate sources?
Are my chosen research methods appropriate for the subject I have chosen to complete it in?
Are there any ethical issues I need to consider before pursuing this area of research?
Is there sufficient focus to my research area?
Examples of Reflection One
Sample History EE Reflection
I was attracted to Anna Comnena's The Alexiad as a result of some extra readings which formed part of my IB History course (Crusades). As the first female historian, she stands in a unique place in terms of historiography, something which appealed to me as both a woman and budding historian. I was initially considering writing about her accounts of the First Crusade but quickly found the topic to be far too wide in scope. A reading of Paul Magdalino's article "The Pen of the Aunt" helped refocus me on the issue of historical purpose, i.e., why she wrote the history she did. I have now allocated time to reading historical accounts of Manuel I's reign to decide how closely the events Anna mentions in her history of her father's reign (Alexius) so as to validate my current hypothesis- that Anna intended the work as a celebratory account of her father so as to cast a negative light on the rule of her nephew Manuel I. My current list includes Runciman, France, Macrides, Christomides, and Hill.
Reflection Two- Interim Stage
This reflection session will usually fall somewhere in the middle to latter half of your EE process, usually before the first draft is completed.
Discuss how the research question has become more refined.
Comment on any challenges you have encountered & what solutions you have attempted.
Discuss how your thinking on your topic has evolved.
Roughly 200 words in length
Where was I? Where I am now? Where am I going?
What sources do you find helpful?
How have you evaluated your sources?
Have you adopted a structure for writing based on what the IB requires?
What do you need to do next?
Examples of Reflection Two
I was finding it hard to come up with a satisfactory counter to the question of accuracy and authenticity which feature prominently in modern readings of her work. Historians ranging from Edward Gibbon and John France to the more direct Howard-Johnson paper which completely challenges her authorship effectively negated my hypothesis entirely. Using Magdalino and Hill as a focus point, I re-read key sections of The Alexiad and mapped out her account against the policital events of Manuel I's reign and quickly discovered some interesting overlaps (building works, military campaigns, relations with the West, etc.). Though occasionally obscure and subtle, the criticisms emerge by means of an unspoken comparison which Byzantine readers of her account would have well understood. This approach is providing me with a suitable counter to the aforementioned criticisms. I have also begun structuring my work accordingly with sections devoted to historical context followed by a section on The Alexiad which compares and contrasts events from Alexius' time with those of Manuel's. I am considering a chapter on the historiographical tradition of Byzantium but may integrate it into the main body in the end.
Reflection Three- Looking Back
This final reflection should be written BEFORE the Viva Voce meeting. It should:
Offer your final reflections on the process
Discuss any achievements realized or challenges overcome
Discuss elements that allowed you to complete the task that may not be readily apparent in the essay itself.
Discuss any relevant ATL's (Approaches to Learning) that you have developed through the process & be ready to provide good examples.
Guiding Questions
What did you discover that surprised you?
Is writing the EE mainly about process or product AND why?
What would you have done differently and why?
What advice would you give to a student just beginning this process?
What have been the high and low points of the research and writing processes?
What would you have done differently?
What is the most important thing that you learned?
What was your greatest challenge and how did you overcome it?
What would you change if you did another EE?
What was the most valuable experience that you took away from the process?
What was your greatest challenge and what did you do to overcome it?
What IB learner profile attribute would you say helped you through the process (communicator, risk-taker, etc.)?
Would you like to continue reading on this topic?
What questions did this process raise?
What conclusions have you drawn about the topic?
Examples of Reflection Three
I am very pleased with how the essay has turned out. Skills wise, I had no problems with referencing which I picked up quickly though integrating source analysis did prove a challenge at times due to my narrative tendencies. I believe I've been able to challenge the orthodox interpretations of Anna's work as a piece of fantasy fiction at the hands of a disgruntled woman by showing that Anna was effectively using one of the few weapons still permitted her in her diminished political state- the power of words- to criticize the existing leadership. Hill's works proved of particular use to me as they examined female power in a broader context and thus gave me a framework for interpreting what Anna was able to do within the context of her time.
IB-provided exemplars of "Reflections on Planning and Progress"
Lang. Lit. Examplar #1
Lang. Lit. Exemplar #2
Lang. Lit. Exemplar #3
History Exemplar #1
History Exemplar #2
Psychology Exemplar
Biology Exemplar
Math Exemplar #1
Math Exemplar #2
Visual Arts Exemplar #1
Visual Arts Exemplar #2
World Studies Exemplar #1
World Studies Exemplar #2
Reflection Sentence Starters and Key Words
Click here or on the image below to go to the list of sentence starters you can use to help you write up your reflections. Regarding word count, we recommend 100 words for first reflection, 200 words for second reflection, and 200 words for third reflection (roughly).
<< Previous: Criterion D: Presentation
Next: Group 1 >>
Last Updated: Sep 6, 2022 8:32 AM
URL: https://ismanila.libguides.com/extendedessay
IB Study Resources
August 30, 2021
How to Write IB Extended Essay Reflection
Under the extended essay criteria for 'Engagement', students are awarded a maximum 6 marks out of 34 for writing the a 500 word reflection on the Planning, Research, and Writing phases of their EE. This means the reflections are worth 19% of the total EE score, and can often swing a your score from a B to A. We will review the EE reflection rubrics and explain what it takes to score maximum marks for this component.
According to the International Baccalaureate (IB), Reflection in the EE focuses on the student's progress during the Planning, Research and Writing process. It is intended to help students with the development of their EE as well as allowing them the opportunity consider the effectiveness of their methodology and decide whether changes are needed along the way.
For the first reflection- Planning
You should discuss how you started the EE, framed your research question, and reflect on the decisions you have made. The first reflection should provide a critical evaluation of the initial decision-making, research process, methodology, and appropriate sources of data collection. Some examples of what to discuss include
How will I begin the research process?
Do I have access to appropriate sources?
Are my chosen research methods appropriate for the subject I have chosen to complete it in?
It is important to not just describe what you have done. Instead, reflect on your thinking process. Did you make the right decisions? What challenges have you faced in the initial stages of your research and how did you overcome them? More importantly, how would you change your planning the next time you do a research like this?
For the interim reflection- Writing
In this second reflection, a student must review the progress that he or she has made in the research. Effective reflection highlights the journey a student has taken to engage in an intellectual and personal process. The reflection should present challenges faced in data collection, content generation, and how you intend to overcome them. For instance, will you reformulate the research question, or will you consider other sources of data collection? Examiners love it when students explain significant challenges and demonstrate good ability to sidestep them. This learning process should be well documented and your reflection stands out if you can explain this in your own voice, demonstrate the discovery and evolution of conceptual understandings and skills development. The IB wants to see how you have evidenced the rationale for decisions made throughout the planning process and the skills and understandings developed. Some examples of what to discuss include
If I do not have sufficient data/information, how will I go about resolving this? Can it be resolved?
To what extent does the data/information I have relate to my proposed research question?
Given the data/information I have collected, do I need to reformulate my research question?
Has the data/information collected taken me in an unexpected direction?
Do I have a reasoned argument that can be sustained throughout the essay?
Am I able to make coherent links between different points made and the evidence presented?
To what extent have I answered my research question?
For the final reflection- Viva voce
The final reflection is written after the EE is submitted. You will not be allowed to make further changes to the EE at this point. Thus, this reflection is a post-essay reflection. You should discuss what you have learned about your topic, how you undertook the entire research process. What, if any questions emerged as a result of the research that you were not expecting? Most importantly, critically evaluate your own learning, as well as outline any new questions you have uncovered and how you found a solution for them- if any. Conclude by examining how you would do this research differently- if you were to do it again. Some examples of what to discuss include
To what extent has my thinking been confirmed or changed about my chosen topic as a result of my research?
What strategies did I employ that proved particularly effective in the research process?
What skills have I developed and how might these be useful in the future?
What improvements might I suggest to my own working practices?
How might different research strategies have impacted my outcomes?
Related Posts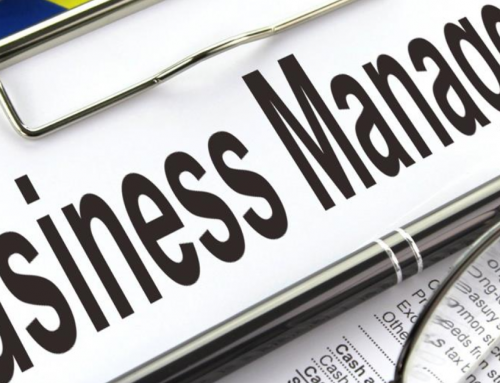 How to Ace your Business Management Internal Assessment (HL)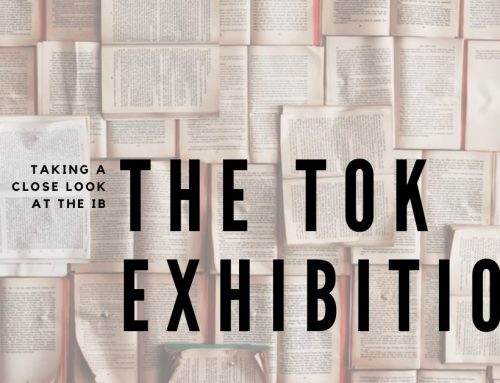 Taking A Close Look at the IB: The TOK Exhibition And Prompts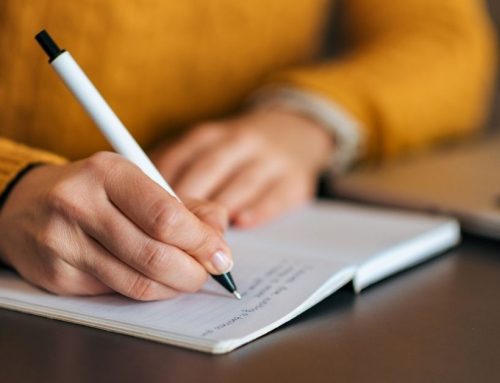 How to Write The First Draft Of Your Extended Essay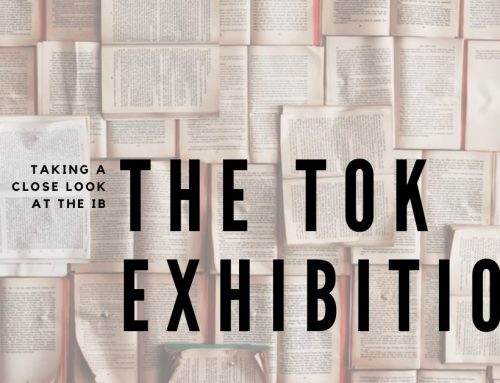 Taking A Close Look at the IB: The TOK Exhibition (+ ALL 35 PROMPTS)
Contact Info
545 Orchard Road #14-06/09 Singapore 238882
(+65) 6100 9338

[email protected]
Mondays to Fridays: 10am to 7pm
Quick Links
© 2023 Quintessential Education™
Extended Essay: First Reflection Session
General Info
EE Timeline
Picking a Subject Area
Picking a Topic
Picking your EE Supervisor
First Reflection Session
Interim Reflection Session
Research Proposal
Annotated Bibliography
EE Presentation
First Complete Draft
Second Complete Draft
Final Draft
Please note:
Sessions should last 20-30 minutes.
Your conversation should be centered around the progress you've made and planning your next steps.
Where are you in the process? Why did you decide on this topic? How strong is your research question? What do you need to do next?
Following this first session, the student is required to complete the first student reflection section of the Planning and Progress tab in ManageBac. The entry should be 150 words or less and be completed by March 25, 2018. Please note that I've provided sample reflections below on the example RPPF forms.
Feel free to send me any other questions you have!
Students: Preparing for your First Reflection Session
Based on the EE Guide, page 60:
At Omaha Central, the first reflection takes place after the student has selected a subject, topic and written a working research question and after the supervisor has completed supervisor training.
As preparation for their first reflection session, students should do the following. 1. Read the subject-specific section of the Extended essay guide for the subject they are interested in, paying particular attention to the nature of the subject and the treatment of the topic. 2. Undertake further background reading and begin to gather information around their area of interest. This exploration should give rise to a variety of topics and questions that students can consider for further research. At this stage it is important that students consider the availability of reliable and valid sources for the topic under consideration. 3. Begin developing a research proposal which might include a MindMap® of ideas, an annotated article or preliminary bibliography. Additionally, students must already be thinking in terms of the following questions. • Is my topic appropriate for the subject I am considering? • Why am I interested in this area and why is it important? • What possible questions have emerged from my initial reading? • Are there any ethical issues that I need to consider? • What possible methods or approaches might be used for research in this area and why?
Sample RPPFs by Subject Area
Here are a few sample RPPFs -- provided so you can see what other students have written for their required Extended Essay reflections. You may use these as inspiration -- but keep in mind that we don't know how these reflections were scored!
Sample Biology RPPF
Sample English RPPF
Sample History RPPF
Sample Psychology RPPF
Sample Visual Arts RPPF
Supervisors: The First Reflection Session
From the EE Guide, pg 61.
This initial reflection session should be a dialogue between the student and the supervisor based on the student's initial explorations. It is recommended that the student have selected a subject, narrowed their topic and crafted a working research question before the meeting. They may have begun to construct a research proposal, which is due April 9, 2018, and which will be sent to the supervisor when it is completed.
Topics of discussion that should arise during this session include: • a review of the requirements and assessment criteria for the subject • a review of ethical and legal implications, if applicable • a dialogue about possible approaches and any potential problems that might arise • a discussion of strategies for developing the student's ideas for the essay and expanding the research so that the essay starts to take form • probing and challenging questions that will help the student focus their thinking; this should lead to the development of the student's working research question • an outline of the next steps that the student should undertake in order to refine their question; this should take the form of a research and writing timeline.
Note: This is the first of three FORMAL reflection sessions. Other "check-in" sessions will likely be needed between formal sessions, particularly after the supervisor has reviewed the student's research proposal.
<< Previous: EE Reflections
Next: Interim Reflection Session >>
Last Updated: Apr 2, 2019 11:45 AM
URL: https://libguides.ops.org/c.php?g=813602
Omaha Public Schools does not discriminate on the basis of race, color, national origin, religion, sex, marital status, sexual orientation, disability, age, genetic information, citizenship status, or economic status in its programs, activities and employment and provides equal access to the Boy Scouts and other designated youth groups. The following individual has been designated to address inquiries regarding the non-discrimination policies: Superintendent of Schools, 3215 Cuming Street, Omaha, NE 68131 (531-299-9822).
Las Escuelas Públicas de Omaha no discriminan basados en la raza, color, origen nacional, religión, sexo, estado civil, orientación sexual, discapacidad , edad, información genética, estado de ciudadanía, o estado económico, en sus programas, actividades y empleo, y provee acceso equitativo a los "Boy Scouts" y a otros grupos juveniles designados. La siguiente persona ha sido designada para atender estas inquietudes referentes a las pólizas de no discriminación: El Superintendente de las Escuelas, 3215 Cuming Street, Omaha, NE 68131 (531-299-9822).
Extended Essay - Criteria: Initial reflection
Criterion A: Focus and Method
Criterion B: Knowledge and Understanding
Criterion C: Critical Thinking
Table of Contents
Citations and Referencing
Appendices (Optional)
Initial reflection
Interim reflection
Initial Reflection Handout
Keep your supervisor informed of the work you're doing between reflection sessions. You may have informal discussions with other people who can help you, especially subject specialist teachers and the school Librarian.
Initial Reflection
INITIAL REFLECTION (max. ~150 words)
When writing the final reflection, students might reflect about any of the above questions that were discussed.
DO NOT MENTION YOUR SUPERIVOR'S NAME in your reflection.
The initial reflection session takes place early in the extended essay process after the initial ideas, background reading, and research plan have been considered. The first step is a mandatory interview between the student and the supervisor. The questions asked during this session tend to be more descriptive, with a discussion of the research question, preliminary research, and steps for further inquiry. This interview informs this first written reflection.
Interview Session
INTERVIEW SESSION (20–30 minutes)
During this interview session supervisors might ask:
Why is your research question worthy of study?
Were you successful in gathering the information/evidence you wanted?
Do you need more information to answer your question? How will you go about finding it?
Are there any questions emerging from your research that you didn't anticipate?
Has your approach to answering the research question changed in any way so far?
Have you faced in problems in the EE process so far? How do you intend to tackle or resolve these challenges?
What are your initial thoughts about the answer to your research question?
Examples of Initial Reflections
During math class this year, we watched the movie "21" about blackjack and counting cards. At first I was really interested in the probability behind gambling. After talking with my supervisor, she recommended that I focus my extended essay on poker because it lends itself to more research. I will calculate the probability of gettingeach hand of cards in basic poker. To add an edge of difficulty, my supervisor and I decided to turn #2 cards into wild cards. If twos are wild cards, then the probability of getting each of the hands would change, so there would be a new order of the hardest hands to get.
In my first meeting with my supervisor we discussed my topic in English literature and more specifically poetry. I recalled enjoying the unit on poetry as well as writing my own personal poetry in my spare time. Originally my supervisor suggested I analyze some of Carol Ann Duffy's works because they were moderately similar to the works I had been producing myself. However as I began to research poets more in-depth I discovered and began to enjoy the works of Seamus Heaney. As I continued researching I read through his first book, Death of a Naturalist. Eventually we developed the idea that I should focus my subject around doing a literary commentary and comparison of some of his works within this text.
I found myself leaning towards theatre with a few ideas of things I'd like to research that had been inspired by classwork. I was interested in how Dada and Absurdism seemed like very different styles but came from similar origins. I chose the question, "How did the global conflicts of WWI and WWII affect the creation of Dada and Absurdist Theatre, and what is the lasting impact of these theatre traditions on theatre today?" To complete the EE, I will research the origins and reasons behind their creation, and how the traditions differ from each other and what might have caused them to have different impacts on theatre today. I also will look into contemporary productions to find out more about the theatre traditions' lasting effects on modern performances. To gather information to form my ideas and conclusions, I will use a plethora of sources from relevant websites, articles, and books.
My mother was diagnosed with Celiacs Disease so it was important to me to write an extended essay on the topic. This was easier said than done, however. Originally, I had a lot of difficulty gaining access and finding databases with research on Celiacs. I found one that was perfect and covered multiple issues, but I could not get access to this database. This was disheartening to say the least, but my supervisor suggested coming up with a contingency plan if this happened. After looking at this question from another point of view, I was able to find three databases. One database had a lot of information on the proteins and peptides related to Celiacs.This was a significant challenge to overcome for the overall of the EE.
<< Previous: Criterion E: Engagement
Next: Interim reflection >>
Last Updated: Feb 7, 2023 7:58 AM
URL: https://sturgischarterschool.libguides.com/EEcriteria
Extended Essay: Reflection
Extended Essay- The Basics
Step 1. Choose a Subject
Step 2. Educate yourself!
Using Brainstorming and Mind Maps
Identify Keywords
Do Background Reading
Define Your Topic
Conduct Research in a Specific Discipline
Step 5. Draft a Research Question
Step 6. Create a Timeline
Find Articles
Find Primary Sources
Get Help from Experts
Search Engines, Repositories, & Directories
Databases and Websites by Subject Area
Create an Annotated Bibliography
Advice (and Warnings) from the IB
Chicago Citation Syle
MLA Works Cited & In-Text Citations
Step 9. Set Deadlines for Yourself
Step 10. Plan a structure for your essay
Evaluate & Select: the CRAAP Test
Conducting Secondary Research
Conducting Primary Research
Formal vs. Informal Writing
Presentation Requirements
Evaluating Your Work
You will meet with your supervisor a number of times while you are working on your EE, for a total of 3 to 5 hours. Three of those sessions will be " reflection sessions ", meaning that following these meetings you will be required to submit a 150-175 word reflection on the research and writing process of your EE to the EE Coordinator. Your reflections will be submitted to IB by WSA's IB Coordinator, using the Reflections on Planning and Progress Form (RPPF).
The 'Initial Session' in the spring of your junior year. The remaining reflection session take place in your senior year: one 'Interim Session' in September, and one 'Final Session' (also know as 'Viva Voce') in December.
Your three reflections will count for 19% of your final EE grade from the IB examiner.
On this page:
Reflecting Throughout the Research Process Reflections on Planning and Progress Form (RPPF) and RPPF examples Viva Voce - the final conference with your EE Supervisor
One way to help with your reflection is to ask yourself questions. Your answers will help you identify any problems, so you can then find ways to solve them. See the page in this section:
Check the WSA EE Timeline for the scheduling of reflection sessions with your supervisor and the due dates for the three reflections.
Reflecting throughout the research process
Reflection is a continual process. If you are constantly considering the decisions you are making in the extended essay (EE) process, you are better able to avoid the common pitfalls of independent research. Reflection also helps you plan, allowing you to monitor your progress.
The following table identifies three stages in the review process and the kinds of questions you can usefully consider at each. It also suggests what evidence you might use in your reflection sessions to demonstrate your progress and learning.
What is the viva voce ?
The viva voce is a short conference between the student and the supervisor. It is the recommended conclusion to the Extended Essay process, and lasts between 10 and 15 minutes.
Why have the viva voce ?
The EE supervisor is required to submit a report when your EE is shipped to the IB examiner has been assigned to grade it. The supervisor can ask questions in the viva voce that will help with writing that report. This is especially important if the supervisor feels there is a need to check for plagiarism and malpractice in general. Supervisors are required to confirm the authenticity of the work in any Extended Essay submitted to IB.
The supervisor will use the viva voce to help you:
Reflect on the successes and difficulties you had when researching and writing your essay
Reflect on what you have learned
What questions will be asked in the viva voce ?
Here are some examples of questions you might be asked:
What have been the high and low points of the research and writing process?
In hindsight, would you choose the topic again?
What were the most interesting aspects of the process? Did you discover anything that surprised you?
What have you learned through writing this essay?
Having finished your essay, what additional questions did you find that could lead to further investigation?
Is there any advice you could pass on to someone who has just started work on their EE?
Reflections on planning and progress form (RPPF)
The Reflections on planning and progress form (RPPF) enables examiners to gain an insight into students' thinking processes while researching and writing the EE. The examiners are looking to see how students' thinking and skills have developed during this time.
Reflections on planning and progress form (RPPF) For first use in 2018 assessment
The following are examples of the RPPF. There is no one "right" way to complete the form and these examples should not be viewed as the "ideal".
RPPF Example 1 - Studies in Language and Literature
RPPF Example 2 - Studies in Language and Literature
RPPF Example 3 - History
RPPF Example 4 - Visual arts
RPPF Example 5 - World Studies
RPPF Example 6 - Biology
RPPF Example 7 - World Studies
RPPF Example 8 - Mathematics
<< Previous: Presentation Requirements
Next: Evaluating Your Work >>
Last Updated: Feb 7, 2023 7:05 PM
URL: https://libguides.westsoundacademy.org/ee
Recent Posts
Overcoming Emotional Problems Whilst Studying
A guide to mature finance, funding and affordability
6 things to consider when choosing the right postgraduate course for you
The Viva Exam: things to consider when preparing for your exam
Four types of essay explained
Top tips for meeting urgent essay deadlines
How to embrace university as a mature student
Dissertation vs thesis: what's the difference?
Everything you need to know about postgraduate study
Being a university student during COVID-19
Academic News
Custom Essays
Dissertation Writing
Essay Marking
Essay Writing
Essay Writing Companies
Model Essays
Model Exam Answers
Oxbridge Essays Updates
PhD Writing
Significant Academics
Student News
Study Skills
University Applications
University Essays
University Life
Writing Tips
A complete guide to writing a reflective essay
(Last updated: 11 November 2021)
Since 2006, Oxbridge Essays has been the UK's leading paid essay-writing and dissertation service
We have helped 10,000s of undergraduate, Masters and PhD students to maximise their grades in essays, dissertations, model-exam answers, applications and other materials. If you would like a free chat about your project with one of our UK staff, then please just reach out on one of the methods below.
"The overwhelming burden of writing my first ever reflective essay loomed over me as I sat as still as a statue, as my fingers nervously poised over the intimidating buttons on my laptop keyboard. Where would I begin? Where would I end? Nerve wracking thoughts filled my mind as I fretted over the seemingly impossible journey on which I was about to embark."
Reflective essays may seem simple on the surface, but they can be a real stumbling block if you're not quite sure how to go about them. In simple terms, reflective essays constitute a critical examination of a life experience and, with the right guidance, they're not too challenging to put together. A reflective essay is similar to other essays in that it needs to be easily understood and well structured, but the content is more akin to something personal like a diary entry.
In this guide, we explore in detail how to write a great reflective essay , including what makes a good structure and some advice on the writing process. We've even thrown in an example reflective essay to inspire you too, making this the ultimate guide for anyone needing reflective essay help.
In a reflective essay, a writer primarily examines his or her life experiences, hence the term 'reflective'. The purpose of writing a reflective essay is to provide a platform for the author to not only recount a particular life experience, but to also explore how he or she has changed or learned from those experiences. Reflective writing can be presented in various formats, but you'll most often see it in a learning log format or diary entry. Diary entries in particular are used to convey how the author's thoughts have developed and evolved over the course of a particular period.
The format of a reflective essay may change depending on the target audience. Reflective essays can be academic, or may feature more broadly as a part of a general piece of writing for a magazine, for instance. For class assignments, while the presentation format can vary, the purpose generally remains the same: tutors aim to inspire students to think deeply and critically about a particular learning experience or set of experiences. Here are some typical examples of reflective essay formats that you may have to write:
A focus on personal growth: A type of reflective essay often used by tutors as a strategy for helping students to learn how to analyse their personal life experiences to promote emotional growth and development. The essay gives the student a better understanding of both themselves and their behaviours.
A focus on the literature: This kind of essay requires students to provide a summary of the literature, after which it is applied to the student's own life experiences.
What do I write about?
As you go about deciding on the content of your essay, you need to keep in mind that a reflective essay is highly personal and aimed at engaging the reader or target audience. And there's much more to a reflective essay than just recounting a story. You need to be able to reflect (more on this later) on your experience by showing how it influenced your subsequent behaviours and how your life has been particularly changed as a result.
As a starting point, you might want to think about some important experiences in your life that have really impacted you, either positively, negatively, or both. Some typical reflection essay topics include: a real-life experience, an imagined experience, a special object or place, a person who had an influence on you, or something you have watched or read. If you are writing a reflective essay as part of an academic exercise, chances are your tutor will ask you to focus on a particular episode – such as a time when you had to make an important decision – and reflect on what the outcomes were. Note also, that the aftermath of the experience is especially important in a reflective essay; miss this out and you will simply be storytelling.
It sounds obvious, but the reflective process forms the core of writing this type of essay, so it's important you get it right from the outset. You need to really think about how the personal experience you have chosen to focus on impacted or changed you. Use your memories and feelings of the experience to determine the implications for you on a personal level.
Once you've chosen the topic of your essay, it's really important you study it thoroughly and spend a lot of time trying to think about it vividly. Write down everything you can remember about it, describing it as clearly and fully as you can. Keep your five senses in mind as you do this, and be sure to use adjectives to describe your experience. At this stage, you can simply make notes using short phrases, but you need to ensure that you're recording your responses, perceptions, and your experience of the event(s).
Once you've successfully emptied the contents of your memory, you need to start reflecting. A great way to do this is to pick out some reflection questions which will help you think deeper about the impact and lasting effects of your experience. Here are some useful questions that you can consider:
– What have you learned about yourself as a result of the experience?
– Have you developed because of it? How?
– Did it have any positive or negative bearing on your life?
– Looking back, what would you have done differently?
– Why do you think you made the particular choices that you did? Do you think these were the right choices?
– What are your thoughts on the experience in general? Was it a useful learning experience? What specific skills or perspectives did you acquire as a result?
These signpost questions should help kick-start your reflective process. Remember, asking yourself lots of questions is key to ensuring that you think deeply and critically about your experiences – a skill that is at the heart of writing a great reflective essay.
Consider using models of reflection (like the Gibbs or Kolb cycles) before, during, and after the learning process to ensure that you maintain a high standard of analysis. For example, before you really get stuck into the process, consider questions such as: what might happen (regarding the experience)? Are there any possible challenges to keep in mind? What knowledge is needed to be best prepared to approach the experience? Then, as you're planning and writing, these questions may be useful: what is happening within the learning process? Is the process working out as expected? Am I dealing with the accompanying challenges successfully? Is there anything that needs to be done additionally to ensure that the learning process is successful? What am I learning from this? By adopting such a framework, you'll be ensuring that you are keeping tabs on the reflective process that should underpin your work.
Here's a very useful tip: although you may feel well prepared with all that time spent reflecting in your arsenal, do not, start writing your essay until you have worked out a comprehensive, well-rounded plan . Your writing will be so much more coherent, your ideas conveyed with structure and clarity, and your essay will likely achieve higher marks.
This is an especially important step when you're tackling a reflective essay – there can be a tendency for people to get a little 'lost' or disorganised as they recount their life experiences in an erratic and often unsystematic manner as it is a topic so close to their hearts. But if you develop a thorough outline (this is the same as a 'plan') and ensure you stick to it like Christopher Columbus to a map, you should do just fine as you embark on the ultimate step of writing your essay. If you need further convincing on how important planning is, we've summarised the key benefits of creating a detailed essay outline below:
Now you're familiar with the benefits of using an outline for your reflective essay, it is essential that you know how to craft one. It can be considerably different from other typical essay outlines, mostly because of the varying subjects. But what remains the same, is that you need to start your outline by drafting the introduction, body and conclusion. More on this below.
Introduction As is the case with all essays, your reflective essay must begin within an introduction that contains both a hook and a thesis statement. The point of having a 'hook' is to grab the attention of your audience or reader from the very beginning. You must portray the exciting aspects of your story in the initial paragraph so that you stand the best chances of holding your reader's interest. Refer back to the opening quote of this article – did it grab your attention and encourage you to read more? The thesis statement is a brief summary of the focus of the essay, which in this case is a particular experience that influenced you significantly. Remember to give a quick overview of your experience – don't give too much information away or you risk your reader becoming disinterested.
Body Next up is planning the body of your essay. This can be the hardest part of the entire paper; it's easy to waffle and repeat yourself both in the plan and in the actual writing. Have you ever tried recounting a story to a friend only for them to tell you to 'cut the long story short'? They key here is to put plenty of time and effort into planning the body, and you can draw on the following tips to help you do this well:
Try adopting a chronological approach. This means working through everything you want to touch upon as it happened in time. This kind of approach will ensure that your work is systematic and coherent. Keep in mind that a reflective essay doesn't necessarily have to be linear, but working chronologically will prevent you from providing a haphazard recollection of your experience. Lay out the important elements of your experience in a timeline – this will then help you clearly see how to piece your narrative together.
Ensure the body of your reflective essay is well focused and contains appropriate critique and reflection. The body should not only summarise your experience, it should explore the impact that the experience has had on your life, as well as the lessons that you have learned as a result. The emphasis should generally be on reflection as opposed to summation. A reflective posture will not only provide readers with insight on your experience, it'll highlight your personality and your ability to deal with or adapt to particular situations.
Conclusion In the conclusion of your reflective essay, you should focus on bringing your piece together by providing a summary of both the points made throughout, and what you have learned as a result. Try to include a few points on why and how your attitudes and behaviours have been changed. Consider also how your character and skills have been affected, for example: what conclusions can be drawn about your problem-solving skills? What can be concluded about your approach to specific situations? What might you do differently in similar situations in the future? What steps have you taken to consolidate everything that you have learned from your experience? Keep in mind that your tutor will be looking out for evidence of reflection at a very high standard.
Congratulations – you now have the tools to create a thorough and accurate plan which should put you in good stead for the ultimate phase indeed of any essay, the writing process.
Writing your essay
As with all written assignments, sitting down to put pen to paper (or more likely fingers to keyboard) can be daunting. But if you have put in the time and effort fleshing out a thorough plan, you should be well prepared, which will make the writing process as smooth as possible. The following points should also help ease the writing process:
– To get a feel for the tone and format in which your writing should be, read other typically reflective pieces in magazines and newspapers, for instance.
– Don't think too much about how to start your first sentence or paragraph; just start writing and you can always come back later to edit anything you're not keen on. Your first draft won't necessarily be your best essay writing work but it's important to remember that the earlier you start writing, the more time you will have to keep reworking your paper until it's perfect. Don't shy away from using a free-flow method, writing and recording your thoughts and feelings on your experiences as and when they come to mind. But make sure you stick to your plan. Your plan is your roadmap which will ensure your writing doesn't meander too far off course.
– For every point you make about an experience or event, support it by describing how you were directly impacted, using specific as opposed to vague words to convey exactly how you felt.
– Write using the first-person narrative, ensuring that the tone of your essay is very personal and reflective of your character.
– If you need to, refer back to our notes earlier on creating an outline. As you work through your essay, present your thoughts systematically, remembering to focus on your key learning outcomes.
– Consider starting your introduction with a short anecdote or quote to grasp your readers' attention, or other engaging techniques such as flashbacks.
– Choose your vocabulary carefully to properly convey your feelings and emotions. Remember that reflective writing has a descriptive component and so must have a wide range of adjectives to draw from. Avoid vague adjectives such as 'okay' or 'nice' as they don't really offer much insight into your feelings and personality. Be more specific – this will make your writing more engaging.
– Be honest with your feelings and opinions. Remember that this is a reflective task, and is the one place you can freely admit – without any repercussions – that you failed at a particular task. When assessing your essay, your tutor will expect a deep level of reflection, not a simple review of your experiences and emotion. Showing deep reflection requires you to move beyond the descriptive. Be extremely critical about your experience and your response to it. In your evaluation and analysis, ensure that you make value judgements, incorporating ideas from outside the experience you had to guide your analysis. Remember that you can be honest about your feelings without writing in a direct way. Use words that work for you and are aligned with your personality.
– Once you've finished learning about and reflecting on your experience, consider asking yourself these questions: what did I particularly value from the experience and why? Looking back, how successful has the process been? Think about your opinions immediately after the experience and how they differ now, so that you can evaluate the difference between your immediate and current perceptions. Asking yourself such questions will help you achieve reflective writing effectively and efficiently.
– Don't shy away from using a variety of punctuation. It helps keeps your writing dynamic! Doesn't it?
– If you really want to awaken your reader's imagination, you can use imagery to create a vivid picture of your experiences.
– Ensure that you highlight your turning point, or what we like to call your "Aha!" moment. Without this moment, your resulting feelings and thoughts aren't as valid and your argument not as strong.
– Don't forget to keep reiterating the lessons you have learned from your experience.
A further tip – using wider sources
Although a reflective piece of writing is focused on personal experience, it's important you draw on other sources to demonstrate your understanding of your experience from a theoretical perspective. It'll show a level of analysis – and a standard of reliability in what you're claiming – if you're also able to validate your work against other perspectives that you find. Think about possible sources, like newspapers, surveys, books and even journal articles. Generally, the additional sources you decide to include in your work are highly dependent on your field of study. Analysing a wide range of sources, will show that you have read widely on your subject area, that you have nuanced insight into the available literature on the subject of your essay, and that you have considered the broader implications of the literature for your essay. The incorporation of other sources into your essay also helps to show that you are aware of the multi-dimensional nature of both the learning and problem-solving process.
Example reflective essay
If you want some inspiration for writing, take a look at our example of a short reflective essay , which can serve as a useful starting point for you when you set out to write your own.
Some final notes to remember
To recap, the key to writing a reflective essay is demonstrating what lessons you have taken away from your experiences, and why and how you have been shaped by these lessons.
The reflective thinking process begins with you – you must consciously make an effort to identify and examine your own thoughts in relation to a particular experience. Don't hesitate to explore any prior knowledge or experience of the topic, which will help you identify why you have formed certain opinions on the subject. Remember that central to reflective essay writing is the examination of your attitudes, assumptions and values, so be upfront about how you feel. Reflective writing can be quite therapeutic, helping you identify and clarify your strengths and weaknesses, particularly in terms of any knowledge gaps that you may have. It's a pretty good way of improving your critical thinking skills, too. It enables you to adopt an introspective posture in analysing your experiences and how you learn/make sense of them.
If you are still having difficulties with starting the writing process, why not try mind-mapping which will help you to structure your thinking and ideas, enabling you to produce a coherent piece. Creating a mind map will ensure that your argument is written in a very systematic way that will be easy for your tutor to follow. Here's a recap of the contents of this article, which also serves as a way to create a mind map:
1. Identify the topic you will be writing on.
2. Note down any ideas that are related to the topic and if you want to, try drawing a diagram to link together any topics, theories, and ideas.
3. Allow your ideas to flow freely, knowing that you will always have time to edit your work.
4. Consider how your ideas are connected to each other, then begin the writing process.
And finally, keep in mind that although there are descriptive elements in a reflective essay, we can't emphasise enough how crucial it is that your work is critical, analytical, and adopts a reflective posture in terms of your experience and the lessons you have learned from it.
Essay exams: how to answer 'To what extent…'
How to write a master's essay
essay writing
reflective essays
study skills
writing a good essay
writing tips
Writing Services
Essay Writing Services
Dissertation Writing Services
Essay Plans
PhD Proposals
Editing Services
Proofreading Service
Editing Service
Academic Editing Service
Additional Services
Marking Services
Consultation Calls
Personal Statements
Frequently Asked Questions
Fair Use Policy
Policy for Students in England
Become a Writer
Affiliate Login
Privacy Policy
Terms & Conditions
Payment Methods
Cryptocurrency payments.
EXPLORE Coupons Tech Help Pro Random Article About Us Quizzes Contribute Train Your Brain Game Improve Your English Popular Categories Arts and Entertainment Artwork Books Movies Computers and Electronics Computers Phone Skills Technology Hacks Health Men's Health Mental Health Women's Health Relationships Dating Love Relationship Issues Hobbies and Crafts Crafts Drawing Games Education & Communication Communication Skills Personal Development Studying Personal Care and Style Fashion Hair Care Personal Hygiene Youth Personal Care School Stuff Dating All Categories Arts and Entertainment Finance and Business Home and Garden Relationship Quizzes Cars & Other Vehicles Food and Entertaining Personal Care and Style Sports and Fitness Computers and Electronics Health Pets and Animals Travel Education & Communication Hobbies and Crafts Philosophy and Religion Work World Family Life Holidays and Traditions Relationships Youth
HELP US Support wikiHow Community Dashboard Write an Article Request a New Article More Ideas...
EDIT Edit this Article
PRO Courses New Tech Help Pro New Expert Videos About wikiHow Pro Coupons Quizzes Upgrade Sign In
Browse Articles
Quizzes New
Train Your Brain New
Improve Your English New
Support wikiHow
About wikiHow
Easy Ways to Help
Approve Questions
Fix Spelling
More Things to Try...
H&M Coupons
Hotwire Promo Codes
StubHub Discount Codes
Ashley Furniture Coupons
Blue Nile Promo Codes
NordVPN Coupons
Samsung Promo Codes
Chewy Promo Codes
Ulta Coupons
Vistaprint Promo Codes
Shutterfly Promo Codes
DoorDash Promo Codes
Office Depot Coupons
adidas Promo Codes
Home Depot Coupons
DSW Coupons
Bed Bath and Beyond Coupons
Lowe's Coupons
Surfshark Coupons
Nordstrom Coupons
Walmart Promo Codes
Dick's Sporting Goods Coupons
Fanatics Coupons
Edible Arrangements Coupons
eBay Coupons
Log in / Sign up
Education and Communications
College University and Postgraduate
Academic Writing
How to Write a Reflection Paper
Last Updated: October 25, 2022 References Approved
This article was co-authored by Alicia Cook . Alicia Cook is a Professional Writer based in Newark, New Jersey. With over 12 years of experience, Alicia specializes in poetry and uses her platform to advocate for families affected by addiction and to fight for breaking the stigma against addiction and mental illness. She holds a BA in English and Journalism from Georgian Court University and an MBA from Saint Peter's University. Alicia is a bestselling poet with Andrews McMeel Publishing and her work has been featured in numerous media outlets including the NY Post, CNN, USA Today, the HuffPost, the LA Times, American Songwriter Magazine, and Bustle. She was named by Teen Vogue as one of the 10 social media poets to know and her poetry mixtape, "Stuff I've Been Feeling Lately" was a finalist in the 2016 Goodreads Choice Awards. There are 9 references cited in this article, which can be found at the bottom of the page. wikiHow marks an article as reader-approved once it receives enough positive feedback. This article received 24 testimonials and 85% of readers who voted found it helpful, earning it our reader-approved status. This article has been viewed 3,616,386 times.
Reflection papers allow you to communicate with your instructor about how a specific article, lesson, lecture, or experience shapes your understanding of class-related material. Reflection papers are personal and subjective [1] X Research source , but they must still maintain a somewhat academic tone and must still be thoroughly and cohesively organized. Here's what you need to know about writing an effective reflection.
Things You Should Know
Write an introduction that outlines the expectations you had and provide a thesis statement in the last sentence.
State your conclusions in the body paragraphs of the paper. Explain how you arrived at your conclusions using logic and concrete details.
Conclude the paper with a concise summary of your overall experience.
Sample Outline and Paper
Brainstorming
These sentences should be both descriptive yet straight to the point.
For lectures or readings, you can write down specific quotations or summarize passages.
For experiences, make a note of specific portions of your experience. You could even write a small summary or story of an event that happened during the experience that stands out. Images, sounds, or other sensory portions of your experience work, as well.
In the first column, list the main points or key experiences. These points can include anything that the author or speaker treated with importance as well as any specific details you found to be important. Divide each point into its own separate row.
In the second column, list your personal response to the points you brought up in the first column. Mention how your subjective values, experiences, and beliefs influence your response.
In the third and last column, describe how much of your personal response to share in your reflection paper.
Does the reading, lecture, or experience challenge you socially, culturally, emotionally, or theologically? If so, where and how? Why does it bother you or catch your attention?
Has the reading, lecture, or experience changed your way of thinking? Did it conflict with beliefs you held previously, and what evidence did it provide you with in order to change your thought process on the topic?
Does the reading, lecture, or experience leave you with any questions? Were these questions ones you had previously or ones you developed only after finishing?
Did the author, speaker, or those involved in the experience fail to address any important issues? Could a certain fact or idea have dramatically changed the impact or conclusion of the reading, lecture, or experience?
How do the issues or ideas brought up in this reading, lecture, or experience mesh with past experiences or readings? Do the ideas contradict or support each other?
Organizing a Reflection Paper
Verify whether or not your instructor specified a word count for the paper instead of merely following this average.
If your instructor demands a word count outside of this range, meet your instructor's requirements.
For a reading or lecture, indicate what you expected based on the title, abstract, or introduction.
For an experience, indicate what you expected based on prior knowledge provided by similar experiences or information from others.
This is essentially a brief explanation of whether or not your expectations were met.
A thesis provides focus and cohesion for your reflection paper.
You could structure a reflection thesis along the following lines: "From this reading/experience, I learned..."
Your conclusions must be explained. You should provide details on how you arrived at those conclusions using logic and concrete details.
The focus of the paper is not a summary of the text, but you still need to draw concrete, specific details from the text or experience in order to provide context for your conclusions.
Write a separate paragraph for each conclusion or idea you developed.
Each paragraph should have its own topic sentence. This topic sentence should clearly identify your major points, conclusions, or understandings.
The conclusions or understandings explained in your body paragraphs should support your overall conclusion. One or two may conflict, but the majority should support your final conclusion.
As You Write
If you feel uncomfortable about a personal issue that affects the conclusions you reached, it is wisest not to include personal details about it.
If a certain issue is unavoidable but you feel uncomfortable revealing your personal experiences or feelings regarding it, write about the issue in more general terms. Identify the issue itself and indicate concerns you have professionally or academically.
Avoid dragging someone else down in your writing. If a particular person made the experience you are reflecting on difficult, unpleasant, or uncomfortable, you must still maintain a level of detachment as you describe that person's influence. Instead of stating something like, "Bob was such a rude jerk," say something more along the lines of, "One man was abrupt and spoke harshly, making me feel as though I was not welcome there." Describe the actions, not the person, and frame those actions within the context of how they influenced your conclusions.
A reflection paper is one of the few pieces of academic writing in which you can get away with using the first person pronoun "I." That said, you should still relate your subjective feelings and opinions using specific evidence to explain them. [8] X Research source
Avoid slang and always use correct spelling and grammar. Internet abbreviations like "LOL" or "OMG" are fine to use personally among friends and family, but this is still an academic paper, so you need to treat it with the grammatical respect it deserves. Do not treat it as a personal journal entry.
Check and double-check your spelling and grammar after you finish your paper.
Keep your sentences focused. Avoid squeezing multiple ideas into one sentence.
Avoid sentence fragments. Make sure that each sentence has a subject and a verb.
Vary your sentence length. Include both simple sentences with a single subject and verb and complex sentences with multiple clauses. Doing so makes your paper sound more conversational and natural, and prevents the writing from becoming too wooden. [9] X Research source
Common transitional phrases include "for example," "for instance," "as a result," "an opposite view is," and "a different perspective is."
For instance, if reflecting on a piece of literary criticism, you could mention how your beliefs and ideas about the literary theory addressed in the article relate to what your instructor taught you about it or how it applies to prose and poetry read in class.
As another example, if reflecting on a new social experience for a sociology class, you could relate that experience to specific ideas or social patterns discussed in class.
Expert Q&A Did you know you can get premium answers for this article? Unlock premium answers by supporting wikiHow
Support wikiHow by unlocking this expert answer.
Support wikiHow by unlocking this staff-researched answer.
You Might Also Like
↑ https://www.aresearchguide.com/write-reflective-essay.html
↑ http://www.iirp.edu/pdf/IIRP-Reflection-Tip_Sheet.pdf
↑ Alicia Cook. Professional Writer. Expert Interview. 11 December 2020.
↑ http://www.csuohio.edu/writing-center/reflection-papers
↑ http://resources.cleary.edu/page/Reflection+Paper,+Tips+for+Writing
↑ https://writingcenter.unc.edu/tips-and-tools/thesis-statements/
↑ http://condor.depaul.edu/writing/Types_of_Writing/reflectiveessay.html
↑ http://askus.baker.edu/faq/217324
↑ https://academicguides.waldenu.edu/writingcenter/scholarlyvoice/sentencestructure
About This Article
To write a reflection paper, start with an introduction where you state any expectations you had for the reading, lesson, or experience you're reflecting on. At the end of your intro, include a thesis statement that explains how your views have changed. In the body of your essay, explain the conclusions you reached after the reading, lesson, or experience and discuss how you arrived at them. Finally, finish your paper with a succinct conclusion that explains what you've learned. To learn how to brainstorm for your paper, keep reading! Did this summary help you? Yes No
Reader Success Stories
Audrey Keys
Nov 15, 2022
Did this article help you?
Stella Cheboi
Jul 22, 2016
Luz Gisela Perez
Nov 19, 2017
Apr 27, 2016
Debra Cust Bramble
Mar 20, 2016
Featured Articles
Trending Articles
Watch Articles
Terms of Use
Privacy Policy
Do Not Sell or Share My Info
Not Selling Info
Get all the best how-tos!
Sign up for wikiHow's weekly email newsletter
Thank you for your interest in our company.
Unfortunately, we are not hiring writers now due to low season.
We will be glad to review your application in the future.

Plagiarism checker Do The Check
Academic editing Ask For Help
Samples database View Samples Base
How to Write a Reflective Essay Outline: Tips And Example
09 Dec 2021
Quick Navigation
❓What is a Reflective Essay Outline?
📑Reflective Essay Outline Structure
✍️Reflective Essay Format and Style
📄Outline Example for an Essay
When you are asked to write a reflective essay, it might feel like an unusual task. After all, what do they normally reflect? Well, your own beliefs and ideas! However, the difficulty of such an assignment lies in the fact that you need to explore your own ideas on a topic so thoroughly that you can then write about them at length.
Even though it can be challenging, especially when writing specific reflective essay topics for university students , they are also a great opportunity to showcase your best writing skills. Such papers require you as the writer to go beyond just stating your ideas and providing evidence for them.
In order to create a truly exceptional piece of work, you will need to put in some additional effort and planning. So, here's how you can write a reflection essay template and knock it out of the park.
What is a Reflective Essay Outline?
Writing a reflective essay can be a difficult and challenging process, but it's also a very rewarding one. In order to write a successful one, you need to be able to articulate your thoughts and feelings about your experiences. The best way to do this is to use a reflective essay outline template.
An outline for a reflective essay is a plan for your academic paper, where you structure and break down the main points into logically ordered paragraphs in order to write it more efficiently. This is like a skeleton for your future work, which makes it easier and faster to write.
It helps to prevent writer's block and organize your ideas. Whether you're a beginner needing to write college admission essay or a seasoned essayist, having an outline is always a solid starting point.
Need help with writing a reflective essay?
Get your paper written by a professional writer
What is the Best Reflective Essay Outline Structure?
A reflective essay template is like a roadmap. It helps you organize your thoughts and plan what you're going to say in advance. It also makes it easier to write your paper because you know exactly what you're going to include in each section.
A typical reflective essay format includes three parts:
Introduction: Introduce your topic.
Body: Explore your topic in depth.
Conclusion: Summarize your thoughts and reflect.
What Should be Included in the Introduction?
The introduction should begin with a hook that grabs the reader's attention. This can be a rhetorical question, a quote, or a shocking statistic. The goal is to get the reader engaged and interested in the material.
After the hook, the introduction should give some background information on the topic. This can help to provide context for the reader. The introduction should also include a strong thesis statement. This will be the main idea of your essay, and it should be clear and concise.
The introduction should not include any unnecessary details. The goal is to give the reader a general idea of what the paper will be about. Ensure that the introduction is engaging and makes the reader want to continue reading.
What Should be in the Body Paragraphs of a Self Reflective Essay?
In general, the body paragraphs should contain supporting evidence that backs up your thesis statement. This evidence can come in the form of quotes, statistics, real-life examples, or anything else that supports your claim. In addition to proof, your body paragraphs should also include analysis.
This is where you discuss how the evidence supports your thesis in the introduction and explain what it all means. Finally, each body paragraph should have a concluding sentence that sums up everything you've discussed and drives home your main point. By following this reflection paragraph template, you can ensure that your writing is well-organized and your argument is clear and convincing.
How to Write a Reflective Essay Conclusion?
When it comes to writing a conclusion, there are a few things that you need to keep in mind. First and foremost, you need to make sure that your conclusion is reflective of the rest of your essay. This means that it should maintain the same tone and style.
Secondly, your conclusion should be concise and to the point. You don't want to ramble on or include any new information. And finally, your final paragraph should leave the reader with something to think about. An excellent way to do this is to end with a question or a call to action.
Catch plagiarism before your teacher does
Check your paper against billions of web pages and publications. Get an accurate plagiarism report in a few seconds. It's fast, easy & free!
How Should One Choose a Reflective Essay Format and Style?
If you are working on or looking for process analysis essay ideas and are struggling to decide which referencing style to use, there are a few things you should keep in mind. First and most important is to get to know what your professor or institution requires.
If no style is specified, you can ask your professor for guidance. The second thing that you need to check is what format is most commonly used in your field of study. For example, if you are studying sciences, you will likely use the APA style. If you are studying humanities, you will likely use the MLA style.
Third, what style is most comfortable for you to use? This is a personal preference, and you should choose the style that you feel most comfortable with. Remember, whichever style you choose, you must be consistent throughout your writing.
How to Write a Reflective Essay Template: Example
A self reflection essay outline will help you better understand the purpose of what you're writing. If you're struggling, it is even possible to find a template in many academic writing textbooks or online, where you can pay someone to write an essay for you .
A compelling reflection essay format can be challenging and difficult to write, which is why there is a university essay writing service available anytime you need help. But it's also a very rewarding one, in which you are free to articulate your thoughts and feelings about your experiences. The best way to do this is to use a reflection paper outline template.
Was this article helpful?
Thanks for your feedback.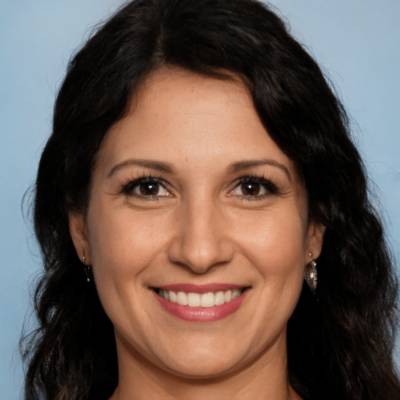 Dr. Karlyna PhD
I am a proficient writer from the United States with over five years of experience in academic writing. I comfortably complete given assignments within stipulated deadlines and at the same time deliver high-quality work, which follows the guidelines provided.
Readers also enjoyed
165 opinion essay topics to write about.
Essay Writing Guides 12 likes
How to Write an Academic Essay - Full Guidance
Essay Writing Guides 14 likes
Turn a tide: Guide on Mastering the Counter Argument
Essay Writing Guides 75 likes
WHY WAIT? PLACE AN ORDER RIGHT NOW!
Simply fill out the form, click the button, and have no worries!
Ask a question
My saved schools 0
Crisis Support Resources
About the IB
Jobs and Careers
Contact the IB
Français
Español
Find an IB World School
Find workshops
Working for a better world
What is the extended essay
The extended essay is a required component of the International Baccalaureate® (IB) Diploma Programme (DP). 
It is an independent piece of research, culminating with a 4,000-word paper.
What is the significance of the extended essay?
The extended essay provides:
practical preparation for undergraduate research
an opportunity for students to investigate a topic of personal interest to them, which relates to one of the student's six DP subjects, or takes the interdisciplinary approach of a World Studies extended essay.
Through the research process for the extended essay, students develop skills in:
formulating an appropriate research question
engaging in a personal exploration of the topic
communicating ideas
developing an argument.
Participation in this process develops the capacity to analyze, synthesize and evaluate knowledge.
An extended essay can also be undertaken in world studies , where students carry out an in-depth interdisciplinary study of an issue of contemporary global significance, across two IB diploma disciplines.
How is study of the extended essay structured?
Students are supported throughout the process of researching and writing the extended essay, with advice and guidance from a supervisor who is usually a teacher at the school.
Students are required to have three mandatory reflection sessions with their supervisors. The final session, a concluding interview, is also known as viva voce .
The extended essay and reflection sessions can be a valuable stimulus for discussion in countries where interviews are required prior to acceptance for employment or for a place at university.
How is the extended essay assessed?
All extended essays are externally assessed by examiners appointed by the IB. They are marked on a scale from 0 to 34.
The score a student receives relates to a band. The bands are:
A – work of an excellent standard.
B – work of a good standard.
C –work of a satisfactory standard.
D – work of a mediocre standard.
E – work of an elementary standard.
Find out how points awarded for the extended essay contribute to a student's overall diploma score .
We use cookies on this site. By continuing to use this website, you consent to our use of these cookies. Read more about cookies
Thank you for your interest in our company.
Unfortunately, we are not hiring writers now due to low season.
We will be glad to review your application in the future.

Make sure there's no plagiarism in your paper
Write your essays better and faster with free samples
Generate citations for your paper free of charge
Speaking Your Mind: How to Write a Reflection Paper
Updated 26 Sep 2022
Whether you decide to go to a local college or Stanford University, at some point, you will need to deal with reflection paper. For every student, it is a chance to express some own thoughts regarding an issue – something you cannot often do due to strict laws of academic writing.
Among all the assignments you are to deal with during your college and university years, this one provides better opportunities for speaking your mind. It encourages us to look at things from your own perspective and share views with others. Without exaggeration, it is significant for both studying progress and your personal way of self-understanding. So let's try to figure out how to write a reflection paper that will leave everyone amazed.
If you are here to use our reflective essay writing service , then don't hesitate and push the yellow "Hire writer" button at the top of this page!
What is a Reflection Paper: The Major Definition
A reflection paper allows you to take a personal approach and express thoughts on topic instead of just providing bare facts. It can be a discussion on any subject – from your favorite movie to visiting Grand Canyon and reflecting on a certain theory of evolution. A reflective paper can be educational, professional, and personal. Each has a slightly different tone:
educational is a response to some book, film or lecture studied in class;
professional is a common task for teachers and social workers, focused on analyzing their person's behavior;
personal expresses your feelings regarding a more intimate subject.
Tips on Writing a Reflection Paper
Your thoughts on the legacy of John F. Kennedy and the famous winter storm in New York City may need a different approach, but you can follow these steps regardless of the topic you are working on. Here are some nuances that may be useful for reflection writing.
Critical reflection paper
This is one of the most challenging tasks when you are thinking about how to write a reflection topic. Critical reflection is a culmination of your studying process. It results in intensive thinking that presents your abilities to observe, question, evaluate, and apply personal experiences to the interpreting of the subject.
Describe an experience – provide some details on an object or an event.
Examine the experience – integrate personal and academic contexts.
Provide in-depth analysis of those experiences.
Tell readers what you learned after analysis.
Clarify how analyzed subject will be useful in your future.
You may also suppose how everyone else reading should feel about it.
Reflection paper on a book
Start with brief information about the author.
Give a summary with a minimum of spoilers.
Focus on the main characters.
Explain what issues a writer touches upon.
Explain the allusions and influences.
React to reading, share your impressions.
Course reflection paper
Write the course name and its short description.
Write a summary of discussed materials.
Tell about the course flow and the instructions.
Give a reason why you decided to take this course.
Define the main concepts and theories learned.
Interpret those theories on your own.
Express your opinion by using real-life examples.
Evaluate your course relevance.
Reflection on a project
You can use the same structure you use for a previous paper.
Try to talk about the task's pros and cons and offer changes.
Estimate the difficulty and relevance in real-life conditions.
Reflection paper on an interview
Hint on a conclusion in the intro.
Introduce a person at the beginning.
Discuss notable viewpoints.
Focus on the controversies.
Express what you like or don't like about the person.
Reflection paper outline
There are two approaches to writing a reflection paper – a traditional and an original (though a risky one):
1) Express the main idea in a thesis statement, develop it in body paragraphs by providing supportive arguments, and conclude facts by supporting the thesis statement once more.
2) Start a conversation on topic and hint on a conclusion. Suppose where the subject is going to lead but leave the room for some doubts. Provide an analysis in the body. Come up with a conclusion that is slightly or entirely different from what you expected at the beginning.
Introduction
Express your feelings on a subject is the most critical thing in how to write a reflection paper. Just don't be too emotional. You should express your ideas in a reasonable, not sentimental way. It should fit the academic style. Provide insight: tell a reader what they are to expect in the following paragraphs. Build a strong idea: summarize the central claim in one sentence to drive attention.
It should be informative, brief, and catchy.
You can ask a reflective question in the text.
Don't start from the thesis, come back to it later.
This is a part where you explore the thesis. You should explain the case in several paragraphs. Use a three-paragraph structure. In the first one, introduce the experience and how it influenced you. In the next one, compare the experiences of others. Then, tell what you learned from it.
You can start with the reasons for choosing the topic.
Dig into nuances to explain everything well.
Be logical.
Include solid examples and quote sources.
Show how the subject has affected you.
The conclusion should be solid, even striking. It is the bottom line of the paper which demonstrates that your ideas have been fully formed. Wrap up the discussion by placing the strong accents. Leave the conceivable image of your experience, so readers get some food for reflection. If you want to read more information, we can show you how to write a conclusion .
Highlight the main points.
Make it effective and sound persuasive
Answer what you asked in the intro.
A Little Bit of Formatting
Reflection paper format is familiar for everyone who has written at least one academic paper.
Standard A4 paper.
1-inch margins on each side.
12-point text size.
Readable font (Arial, Times New Roma, Calibri, Helvetica, etc.)
Double spaces between the lines.
Citation according to APA, Chicago style, etc. (defined by a teacher).
Word count – between 250 and 750.
This is everything you should remember when you prepare to write a reflective paper.
Try our all-in-one writing tool
Check grammar, readability, and plagiarism
Cite sources & rephrase text automatically
15 Topics for a Good Paper
If you want to write college papers well, you should choose a good topic – something that is familiar for you, bothers you, stimulates to share your viewpoint with others. Very often you don't have an opportunity to choose. That's when you need to rely on your skills. To learn how to write a proper paper, you need some practice. Here are some topics for you as an exercise or at least for understanding what people speak about in such papers.
The things that inspire you.
How to deal with stress.
Are we alone in the space?
Your favorite place in the world.
How to admit you were wrong.
What do you feel when telling lies.
The biggest challenge in your life.
Top ten qualities that are important in people.
The most unusual place you have been to / wished to visit.
The role of school/college/university in your life.
A person/event/situation that has changed your life.
An outstanding person (you choose) and their role in history.
How social media and television affect how we make decisions.
How technologies will alter the future in 100 years.
What is your childish dream that has come true and which one never will?
Still thinking about how to write a good reflection paper?
This paper highlights a student's understanding of learned material. But what if you cannot reflect on a topic for some reasons? Or you don't know how to write a reaction paper ? It may be stress that doesn't let you create anything, lack of time or interest in the subject. We are all humans and face similar troubles occasionally. In this case, buy college research paper from EduBirdie is the best thing you can do. Give us a chance to provide you with reflective essay writing help on some interesting subjects.
Hire writer
- How long should a reflection paper be? As a rule, it will always depend on your reading and original task requirements, yet it will be between 300 and 750 words, sometimes longer. Since you may have to provide specific information about the book or an article, it is recommended to include brief background about your subject, which may increase the final word count. Some poetic and literary work reflections may go up to 1200 words in exceptional cases.  - What does a reflection paper consist of? While every subject will differ, the majority of reflection papers will contain five important parts, which are Introduction with a hook and Thesis Statement, First Body Paragraph with a general description of your subject, Second Body Paragraph with your thoughts, and the reflective effect that the writing had on you, Third Body Paragraph with the lessons you have learned, and the Conclusion with a brief summary. - How do you start a reflection paper? Always start with a strong thesis statement or a list of lessons you have learned. Since your purpose is to reflect, it is crucial to talk about it and use descriptive language to explain how the author's writing has influenced you and what you think about it. You can compose an outline by writing down your main argument and coming up with at least three points to support your opinion. 
Was this helpful?
Thanks for your feedback.
Written by Prof Deelan
As Albert Einstein once said, education is not the learning of the facts, but the training of the mind to think. Unfortunately, a lot of professors forget that nowadays and teach their students to regurgitate information from books and the internet. If you don't want to waste your time copying and pasting text, I can create a well-researched and unique text for you with proper sources and relevant data. I have experience in crafting all types of academic writing, from essays to research papers.
Related Blog Posts
How to write a reflective essay: definition, outline, samples.
Every student across the US has to write a reflective essay at one point of his or her studies. High school, college, or university — it doesn't ma...
How to Write a Lab Report Correctly: Guidelines and Structure
What is a Lab Report? In simple terms, a lab report is a mixture of the scientific objectives and the outcomes of your practical work in an ass...
Receive regular updates, discounts, study guides and more
You have subscribed to EduBirdie news.
Thanks for subscribing!
Check your inbox to verify your email.
Reflective Essay: Ultimate Guide to Write a Successful Paper Easily
In a reflective essay, you share your own experience with some event or your thoughts regarding an article, lesson, lecture, etc. What makes that essay reflective is that you, as a writer, analyze a past event from the present.
In this article, writers of our essay writer service will share our ultimate writing guide with you on how to write a reflective essay and includes; the definition, essay format, and reflective essay examples that will inspire you.
What Is a Reflective Essay?
Reflective papers relate to some events or experiences. Writing one, you analyze the background, its meaning, and lessons that can be learned from it. That essay format requires you to open up about your thoughts and emotions to uncover your mindset, personality, traits of character, and background. Your reflective essay should include a description of the experience/literature piece as well as explanations of your thoughts, feelings, and reactions.
Reflections are very personal and subjective, but they must maintain a formal tone and be well organized
What Is the Purpose of Reflective Writing
A reflective paper is an academic writing assignment that reveals more details about your identity.
Mastering reflective writing allows you to:
Analyze and conclude what you've read, heard, or seen
Make connections between the text and yourself, or other texts and the world
Think about what you've learned and how you can, or will, use the newly acquired information
Write subjectively (from your point of view) and help identify your interests
The guide below will lead you to create the perfect reflective essay.
Need a Reflective Essay Written?
Hit us up with your assignment requirements, and our custom writers will write you an original paper.
What Do I Write About?
The reflective essay is probably an essay you can't borrow a topic for because it should be about your own thoughts and experiences. However, here are some ideas subjects you can write about to help you begin:
An experience you will never forget.
The moment you overcame a fear.
The most difficult choice you had to make.
A time your beliefs were challenged.
A time something changed your life.
The happiest or most frightening moment of your life so far.
Ways you think you or people can make the world a better place.
A time you felt lost.
An introspective look at your choices or a time you made the wrong choice.
A moment in your life you would like to relive.
You may find it convenient to create a chart or table to keep track of your ideas. Split your chart into three parts:
In the first column , write key experiences or your main points. You can arrange them from most important to least important.
In the second column , list your response to the points you stated in the first column.
In the third column , write what, from your response, you would like to share in the essay.
You may think sometimes 'How to write my college admissions essay?'. You can always address to our professional writers, pay for an academic essay and your task done asap.
Writing a Reflection Paper
If you're writing a reflection on a certain text, annotate your initial emotions and thoughts while reading it. If you are writing about yourself or an event in your life, brainstorm by making a chart with three columns: past experiences, descriptions, and reflections. This table should help you brainstorm and structurize the introduction and body of your essay.
Example: Past Experience: Volunteering in an animal shelter. Description: The shelter is located near a vet clinic. I was there with three other volunteers and the shelter's owner... Reflection: I was really surprised by the number of homeless animals and how tame they were. Working there was a very enriching experience...
Reflection Paper Format
The format of a reflective essay greatly differs from the argumentative or research paper. A reflective essay is more of a well-structured story or a diary entry that's rife with insight and reflection. You might be required to arrange your essay using the APA style or the MLA format.
And the typical reflection paper length varies between 300 and 700 words, but ask your instructor or employer about the word length if it was assigned to you. Even though this essay is about you, you should try to avoid too much informal language.
If your instructor asks you to format your paper in APA or MLA style, here are a few shortcuts:
Reflective Essay in MLA Format
Times New Roman 12 pt font double spaced;
1" margins;
Top right includes last name and page number on every page;
Titles are centered;
The header should include your name, your professor's name, course number, and the date (dd/mm/yy);
Last page includes a Works Cited.
Reflective Essay in APA Style
Include a page header on the top of every page;
Insert page number on the right;
Your reflective essay should be divided into four parts: Title Page, Abstract, Main Body, and References.
Reflective Essay Outline
To start organizing your reflective essay, look at your brainstorming table. The 'past experience' and 'description' should constitute less than 10% of your essay.
Your introduction should consist of the following:
The hook: grab the reader's attention with a short preview of what you'll be writing about.
Example: We found Buffy head-to-toe covered in tar, starved, and fur in patches under an abandoned garbage truck.
Thesis statement: The reflective essay thesis statement should include that 'past experience' information; a brief statement of what your essay is going to be about.
Example: That summer's volunteering experience at the animal shelter inspired me to pursue this type of work in the future.
The structure of body paragraphs is best discussed in chronological events. But, first, answer the bold questions in the 'reflection' section of the table; this should naturally create a linear storyline.
Here's an example of what the body paragraph outline should look like:
Expectations about the shelter
Example: I thought it was going to be boring and mundane.
First impression
Experience at the shelter
Example: Finding and rescuing Buffy.
Other experiences with rescuing animals
Discoveries
Example: Newly found passion and feelings toward the work.
A newly developed mindset
Example: How your thoughts about animal treatment have changed.
Wrap up your ideas and demonstrate a sense of how you've developed as a result of the experience. Describe your feelings, mention discoveries, and, most importantly, plans for the future.
Example: Buffy's case inspired me to pursue a career as a veterinarian, hopefully, one day working in an animal shelter.
Do You Need Some Help With Your reflective essay outline?
Count on the support of our professional writers.
Writing Tips
Follow these advices to success with a reflective paper.
Watch What You're Writing
A reflective paper is a very personal type of writing because it includes your feelings and opinions about something. Before adding something into your paper, ask yourself whether or not this information is appropriate to include.
If you feel uncomfortable writing about something personal, avoid including it in your essay, or, write about the issue in more general terms.
Stay Professional
Even though a reflection paper is personal, you should keep it professional. Avoid slang and use only correct spelling and grammar. Don't use abbreviations.
This is your story; the focus should be on your reflections and experiences. There's no need to go into detail about someone else in your custom essay. Even if this person had a big role in the experience you will talk about, you should remain professional and describe the actions the person took, not the person.
Check Twice
Review your paper sentence by sentence to eliminate all of your mistakes.
Keep your sentences to the point. Refrain from squeezing two thoughts into one sentence.
Make sure all your sentences have a purpose.
Put the Cherry on Top of Your Cake
Use transitional phrases to shift between arguments and introduce specific details. Using transitions will help your paper look professional.
Reflective Essay Writing: Video Tutorial
Reflective essay sample.
Referring to reflective essay examples can help you a lot. A sample paper can provide you with a useful insight into how a reflection essay should look like. Also, you can buy an essay online if you need.
How to Conclude a Reflective Essay
A reflective essay is a type of writing in which you describe some moment or experience from your life or share your thoughts on some text. The background should explore your personal ideas, feelings, and opinions about the event and how it affected you. To write a strong reflective essay, you should not only explain the change you underwent but also support it with details and examples. For example, if you discuss becoming more optimistic in life, you would discuss how you took a positive approach and how it resulted in a good outcome.
Read also a few definition essay examples to get a little more information.
Got an Idea but Struggle with Implementating it?
The fear of the blank page is a common thing among those who faces with writting. No worries, our professional writers here to assist you with any your request. Want us to take care of your outline?
Related Articles
Questions? Call us:
Email:
Essay Writing
Essay service
Essay writers
College essay service
Write my essay
Pay for essay
Essay topics
Term Paper Writing
Term paper service
Buy term papers
Term paper help
Term paper writers
College term papers
Write my term paper
Pay for term paper
Term paper topic
Research Paper Writing
Research paper service
Buy research paper
Research paper help
Research paper writers
College research papers
Write my research paper
Pay for research paper
Research paper topics
Dissertation Writing
Dissertation service
Buy dissertation
Dissertation help
Dissertation writers
College thesis
Write my dissertation
Pay for dissertation
Dissertation topics
Other Services
Custom writing services
Speech writing service
Movie review writing
Editing service
Assignment writing
Article writing service
Book report writing
Book review writing
Popular request:
Reflection essay: writing guide for all levels.
August 20, 2020
A reflection essay is a write-up in which the writer examines their life experiences. Essentially, the author writes about their experiences and how they have changed, grown, or developed from them. When writing a self reflection essay about yourself, you can start by describing an experience or event. Once you've done that, you can analyze them and their meanings, as well as, the lesson you got from it.
Perhaps, you're still asking, what is a reflection essay? Well, the fact that the writer talks about and analyzes past events from the present perspective makes this write-up different. When writing a college or high school reflection essay, a student should open up about emotions and thoughts. This will enable them to paint the true picture of their personality, traits, and history.
So, what is a reflection in an essay? Reflection can be described as the vivid description and summary of the event or experience that the writer gives the reader. This description should be vivid so that readers can feel like they have gotten the experience too. It should be a perfect explanation of feelings, thoughts, and reactions.
Why Write a Reflection Essay
Some people complete this write-up like any other writing assignment. However, a self reflection essay can be more than just an assignment. It can help you tell your readers more about your identity and personality. When you know how to come up with this write-up, you can:
Connect yourself and texts or texts and the rest of the world
Analyze what you've seen, heard, or read, and make sensible conclusions
Think about the things you've learned and how to use the information
Write more subjectively from a personal viewpoint and identify your unique interests
Our essay writers admit that learning to write a critical reflection essay enhances critical thinking and writing skills. It also enhances the ability to express and develop opinions on specific topics.
How to Write a Reflection Essay
The reflective process is at the core of the process of completing this assignment. As such, you should have this in mind from the beginning. If you've no idea how this write-up should be handled, you can use a reflection essay example. Many schools and departments can provide samples to their learners. You can also find good reflection essay samples online. Good samples will give you an idea of what this write-up is all about. But, how do write a reflection essay fast without compromising quality? Here are the simple steps to follow when writing a personal reflection essay.
Reflect – Think about experience or event that you would like to write about. Reflection is the first step that leads to the generation of reflection essay ideas. Once you've chosen an experience or event, think about your feelings about it. How did it affect your life? this will enable you to come up with a thesis and a topic for your write-up.
Map your mind – Come up with a thesis based on your chosen event or experience. Identify ideas and arguments that can support it. You can use a reflection essay template to ensure that your ideas and arguments flow seamlessly. Group your ideas into paragraphs to show readers the evolution of experiences and thoughts.
Outline your write-up – Come up with a reflection essay outline that shows the information you will include, as well as, where and how you will organize and present it. The outline will help you in structuring the final essay and ensure the logical sequence or flow of information.
Write the introduction – Once you've outlined and organized your information, start the actual writing process. The reflection essay format is almost similar to that of other academic write-ups. It includes the introduction, body, and conclusion. The introduction should be eye-catching to engage and captivate the readers. You should also include your thesis statement in the introduction.
Support your thesis – Once you've written the introduction, move to the body of the essay. This is where you present supporting ideas, arguments, and examples. Emphasize one experience or point and your reflection in every paragraph.
Conclude the write-up – Summarize the thoughts you shared in the body when starting the conclusion paragraph. Share what you learned and why your experience may be helpful to others. You can finish the write-up by asking readers about some essay reflection questions. For instance, ask your readers what they would have done in the same situation.
Things to Write About in a Senior Reflection Essay
Whether you're writing a senior or end of year reflection essay, there are things you should consider discussing in your write-up. Essentially, this assignment supposes that the writer will address personal experience. Therefore, educators allow learners to choose their preferred reflection essay topics. But, some subjects are very common among learners. They include:
A conversation you had with someone else when angry
Your hometown
A trip you made to an exotic destination
The experience you had viewing at the sunset or ocean
The experience you had when somebody said something discouraging or disappointing
Your current or childhood bedroom
Holidays like Easter, Christmas, Valentines, or Thanksgiving
Visiting a zoo or museum
Something special
A special place
Something you just watched, read, saw, or touched
More Essay Reflection Topic Ideas
Perhaps, you're still not sure whether you can write about these reflection essay topics. This can be particularly challenging if you've been given a reflection essay rubric. In that case, consider the following ideas for generating a topic.
Places – Think about the places you've visited and how they have affected you. These can include a beach, countryside, mountain, or desert. It can also be a relative's home. How did you feel while there and why?
Life-changing events – Thinks about events that you have attended or things that may have happened to you. These can include a conversation you had with someone, a special date, and the day you succeeded or failed at something, or even overcome your fears. For instance, if you volunteered for community work, consider writing a community service reflection essay.
Important people – Perhaps, you find your interactions with your grandfather or grandmother thrilling. Maybe your dad or mom has played a significant role in your life. You can focus on your experience with them when completing this write-up. It can also be a friend, a person that hurt you, a life coach, or a teacher.
Recurring events or thoughts – Think about things that happen around you every day. For instance, if you attend an English class every day, consider a reflection on English class essay.
Impactful experiences – Maybe you did something that had a serious impact on your life. It could be watching a movie, reading a magazine, or attending a concert. You can write about such experiences in your write-up. For instance, if you attended an internship, you can write an internship reflection essay. That means you will share the experience you had with your readers and tell them how it altered your life.
Regardless of the approach you take, think about yourself, who you're, and how you have changed. If unsure whether you've chosen the right topic, check personal reflection essay examples before you start writing.
Useful Tips for Writing the Final Reflective Essay
If you're still having difficulties composing this write-up, try the following tips.
Get a sample – Go through a good reflection essay sample to know what you're supposed to write.
Choose a topic – Select an essay topic that you're comfortable with and knowledgeable about.
Reflect and gather information – Reflect on what a specific event made you feel. Also, gather relevant information and analyze it to ensure its proper presentation.
Outline – Come up with an outline to help you organize and present information chronologically.
Write and make references – Compose the write-up following the outline and reference your sources. Proofread the final write-up before submission.
Completing this assignment should be easy as long as you get a good self reflection essay sample and follow the guidelines and tips provided in this article. Follow them to compose a brilliant write-up to score the top grade.
Take a break from writing.
Top academic experts are here for you.
How To Write A Narrative Essay: Definition, Tips, And A Step-by-Step Guide
How To Write Article Review Like Professional
How To Write Term Paper? Get Best Grades
How To Write Response Essay: Guidelines From Expert Team
295 Personal Narrative Ideas: Diverse Topics For Your Essay
Great Problem Solution Essay Topics
Creating Best Stanford Roommate Essay
Costco Essay – Best Writing Guide
How To Quote A Dialogue
Wonderful Expository Essay Topics
Research Paper Topics For 2020
Interesting Persuasive Essay Topics
As Putin continues killing civilians, bombing kindergartens, and threatening WWIII, Ukraine fights for the world's peaceful future.
Essay Writers
How It Works
Prices & Discounts
The Complete Guide to Writing a Reflective Essay for University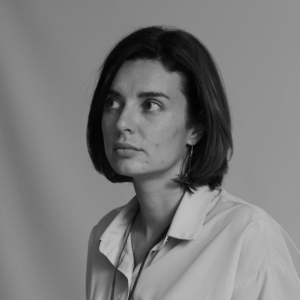 Table of contents
Reflective essay? How difficult can it be to reflect on your own experiences and write about them? You wonder until you sit down to write the essay. You are in for a rude shock because it is not as easy as it seems.
From describing your thoughts and feelings regarding a specific life event to analyzing its impact and examining what you learned from it - the primary purpose of writing a reflective essay is to push students to think deeply and learn from their experiences.
How to Submit a Well-Written Reflective Essay for a University
Though writing a reflective essay can seem difficult at first, but once you have a clear idea of what you want to write and, more importantly, how to write, it often gets easier as you progress. Here are five key writing tips to remember while writing a reflective essay.
Choosing a Topic of Reflection
As a super busy student, when was the last time you drowned yourself in thoughts and reflected on your past experiences? Well, here is an assignment that deliberately puts you in that space.
Think about all the life experiences which have had an impact on you - it can be a life-changing event, your interaction with someone you admire, a movie character that appealed to you, a book that gave you perspective or anything else which helped in shaping your personality and thought process.
The end goal is to write on a topic that will help you reflect on your growth as an individual. So, start brainstorming and jot down every idea that comes to your mind.
Create a Mind Map
Once you have a rough but definite idea about what you want to write, the next step is to create a mind map to make sure you approach the essay in an organized manner.
While creating your mind map, quiz yourself by asking questions of relevance which will help put together perspectives for the essay. Some questions you can consider are:
What did you learn from your experience?
Would you want to change anything? If yes, then why?
What do you feel about the experience?
What were the challenges faced?
Did you start doing anything differently after this experience?
This exercise will give you an idea of what you want your essay to be centered around. The idea is to keep pushing yourself to think deeper and find meaning in your experiences to create a successful reflective essay.
Here's some practical advice from Become a Writer Today on how you can use mind maps to write better and faster
Start Freewriting
Sometimes all you need to do to write is started. That's what freewriting is essentially about.
After brainstorming, creating a mind map, and organizing your thoughts, just open a blank document and start writing with the flow. Don't stop to think or edit - just write as your thoughts come to you.
The best part about freewriting is that it results in a steady stream of ideas you might have missed out on if you hadn't resorted to writing with the flow.
So, whether you're not motivated to write or are just second-guessing your ideas at every stage, it helps to let your thoughts guide you and put them out on paper for starters.
Structure the Essay
Now, it's time to put your ideas and thoughts into words and structure them appropriately. A reflective essay is ideally divided into the following parts:
Introduction – start your essay with a hook to capture the reader's interest. Your thesis statement should introduce the experience you will be reflecting upon while setting the tone for the rest of the essay;
Body – this is where you will elaborate on the experience and its significance, followed by analyzing the impact it had on your life. Make sure you don't rant on. It's essential to put your storytelling skills to use and keep the essay engaging for people to want to read more. Use examples wherever possible as it strengthens your narrative;
Conclusion – the concluding paragraph is a summation of your reflections. You need to mention how the experience shaped your life and how you intend to carry forward your learnings and apply them in the real world.
Proofread, Proofread and Proofread
Don't make the grave mistake of turning in your reflective essay without proofreading. In fact, you must give thorough rounds of proofreading before finalizing it. You will be surprised to see the number of silly mistakes that are made in the first round of writing.
So, watch out for grammatical, spelling, and sentence formation errors. You must also ensure the essay flows well and steers clear of plagiarism . It's a good idea to get a family member or friend to read your essay, too, to get a fresh set of eyes on it.
What Makes a Successful Reflective Essay?
While writing a reflective essay might sound like journal writing, it's certainly way more than that.
Here are the nine critical components of a successful reflective essay.
Demonstrate Personal Experience
Reflective essays need to be derived from your personal experiences, and believe it or not - it shows when students half-heartedly speak about their experiences just for the sake of the assignment.
So, write with a clear line of thought while describing your personal experience because that will set the foundation for the paper. The reader has to understand the context before you go on to analyze and share your perspective.
Be Detailed and Descriptive
One of the essential parts of writing a reflective essay is finding the right balance between giving away too much and not being detailed enough.
A generic reflective essay is sure not to get you the grades you want. Instructors want to see how deep your analysis is which is reflected in your descriptive writing. Don't hesitate to paint a vivid picture because it alleviates your essay.
It is recommended to write in the first person as it conveys a more personal tone and is more reflective of your personality. So, stay away from vague ideas and concepts and deepen your analysis.
Be Honest About Your Feelings
The best reflective essays are a product of utmost honesty. The ability to be vulnerable and be completely open about your experiences is what gets you to contemplate the experience/event and examine the consequences with greater precision.
So, don't scratch the surface and shy away from describing your true feelings and emotions - be honest, and you're sure to write a compelling reflective essay that sounds genuine and appeals to the reader.
Analyze and Evaluate the Event
The biggest mistake students make while writing reflective essays is that they end up summarizing their experiences instead of analyzing and evaluating the situation.
While you must describe the event clearly and concisely, you are also expected to evaluate and analyze your thoughts, feelings, and reactions to that experience.
What's the difference between evaluation and analysis, you ask?
Evaluation involves judging the merit or significance of something, while analysis is about interpreting its meaning.
Here's a snapshot of Gibbs' reflective cycle which aptly encapsulates the approach you can take while writing this paper.
Remember - the idea of a reflective essay is to derive and demonstrate what you achieved from the experience/event and its influence on your life. So, don't stop at merely summarizing the experience.
Include Examples to Illustrate your Points
Nothing accentuates a piece of writing more than weaving credible evidence and examples to illustrate your thoughts and feelings while writing a reflective essay.
Examples help justify the points you're trying to make and help the reader relate better to your writing. This technique keeps misinterpretations at bay and paves the way for clearer understanding.
State a Plan of Action
You described the event, addressed your feelings, evaluated the experience, and analyzed the situation, but it feels incomplete.
That's because any kind of reflection needs to end with a course of action that involves writing about how it changed your life and what you learned from the experience.
Look at it this way - if you were to go through that experience again, what would you do differently? That's what you have to address as an action plan.
Stick to the Main Theme
The length of a reflective essay varies from 300 to 700 words. Considering that you have a word limit to abide by, you need to ensure you don't digress and deviate from your essay's central purpose/theme.
This is a point worth mentioning because students tend to go off-topic while writing about their personal experiences. Not only does this result in ineffective utilization of space, but going off the trail also projects you in a bad light and can hurt your score.
So, be sure to stick to the central theme - this is something you must check for in the editing stage.
Use Imagery
A kind of literary device , imagery is used to bring one's writing to life and make it more appealing to the reader.
As reflective essays are about reflecting on personal experiences, it's a good idea to incorporate imagery and weave a picture in the reader's mind. This strengthens your writing and lets you enhance your descriptions.
Here's a video by Reedsy on how you can write stronger descriptions and use interesting imagery in your writing
Maintain a Formal and Professional Tone
A reflective essay might be a personal account, but it still is a literary form of writing.
This means that you need to maintain a formal and professional tone, stay away from slang, avoid contractions (can't, won't, shouldn't, etc.), and abide by the general grammar and sentence formation rules.
As you reflect on your experiences, writing in first-person (I, me, us, we, our, etc.) is alright.
The exciting thing about writing reflective essays is that nothing is right or wrong. It all boils down to your interpretation of your life events and the insight the reader can get into your personality.
Struggling to put your thoughts together and start writing? Don't stress - let our team of experts write your reflective essay for you . Writers Per Hour's competent and professional essay writers know what it takes to submit a compelling reflective essay.
Once you reach out to us, we will allocate the perfect writer for the job who will work with you to understand your experiences and create an impressive custom essay that your instructor can't help but appreciate.
Last edit at Dec 24 2022
Stefani Holloway
Stefani is a professional writer and blogger at Writers Per Hour . She primarily contributes articles about careers, leadership, business, and writing. Her educational background in family science and journalism has given her a broad base from which to approach many topics. She especially enjoys preparing resumes for individuals who are changing careers.
What does your service do?
We write original and plagiarism-free papers from scratch. Please take a look at how it works.
Do you have free essay samples?
Yes, we have free essay samples, and you can check them out here.
How much does it cost?
The price depends on several factors you can check our prices and discounts.
How to order my essay?
To start your order, please go here and fill out the form online.
Share this article
Sign up and get 20% off on a custom paper
By entering your email above you agree to receive our periodical marketing emails. We do not sell or share your personal information.
Thanks for the subscription!
You've just made a terrific decision. Please make sure to check your inbox for the discount code.
Paper Editing
IB ToK Essay
Pay to Write My Paper
Write My Thesis
Buy College Paper
Analysis Papers
Biology Papers
Ph.D Papers
IB Internal Assessment
Personal Statement
Write My Speech
Research Proposal
Write Me Assignment
Write my Book Report
Do My Powerpoint
Buy Capstone Project
Buy Coursework
Do My Research Paper
Write my Discussion Post
Write My Annotated Bibliography
Argumentative essay writer
Dissertation Writer
Pay to Do Term Paper
Extended essay
Fast essay writer
Write My Literature Review
Write My Essay
123HelpMe Review
99Papers Review
Academized Review
AdvancedWriters Review
Affordable Papers Review
CheapestEssay Review
CoolEssay Review
CustomWritings Review
DoMyEssay Review
DoMyPapers Review
Easy Essay Review
EduBirdie Review
EssayHub Review
EssayPro Review
EssayShark Review
EssayWriter Review
FastEssay Review
GradeMiners Review
MyAssignmentHelp Review
Nerdify Review
PaperCoach Review
Paperhelp Review
PapersOwl Review
SpeedyPaper Review
StudyBay Review
Write My Essays Review
WritePaperFor.me Review
Best Essay Writing Service Reviews
Best Assignment Writing Service
Fast Essay Writing Service
Best Homework Help Websites
Best Personal Statement Writing Service
Websites That Write Essays for You
Best Admission Essay Writing Service
Best Plagiarism Checker
Best AI Chrome extensions for college students
Check Paper For Plagiarism
Citation Generator
Writing an Essay
Writing a Research Paper
Writing a Review
Laboratory Report
Process Paper
Coursework Writing Tips
Writing a Term Paper
Writing a Case Study
Writing an Annotated Bibliography
Presentation
Writing a Memoir
Writing a Scholarship Essay
Writing a Personal Statement
Writing a Statement of Purpose
Writing an Admission Essay
Writing an Application Letter
Writing a Song
Writing a Novel
Writing a Haiku
Writing a Travelogue
Writing a Short Story
Writing an Article
Writing a Screenplay
Writing a Book
Writing an Autobiography
Writing an Evaluation Letter
Writing a College Deferral Letter
Writing a Refund Letter
Writing a Complimentary Letter
Writing a Resignation Letter
Writing a Complaint Letter
Writing a Fundraising Letter
Writing a Reconsideration Letter
Writing a Grant Application
Writing an Informal Letter
Writing a Hardship Letter
Writing a Reference Letter
Writing a Recommendation Letter
How to Make a Newsletter
Writing a Meeting Agenda
Writing a Business Email
Writing a Progress Report
Writing Meeting Minutes
Writing a Brochure
Business Presentation
Writing a Business Proposal
Writing a Press Release
Writing a White Paper
Writing a Business Report
Writing a Job Application Letter
Writing a Business Letter
Writing a Business Plan
Writing a Resume
Writing a Cover Letter
Stages of the Writing Process
Writing Essentials
Grammar Handbook
Writing a Reflective Essay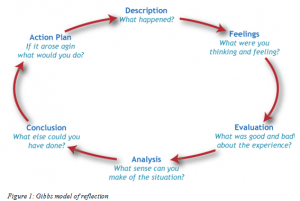 Table of Contents
Steps for Writing a Reflective Essay
Think of an event which could become the topic of your essay. When you have chosen an event, ask yourself how you feel about it, how it affected (or did not affect) your life and why? This will help you create a thesis, which will serve as the focal point of your essay.
Make a mind-map. Write down your thesis and draw a circle around it. Now identify your main arguments and ideas which will support it and help readers follow the evolution of your thoughts and experiences, group them into paragraphs which you will write later, and connect them to your central circle. Creating this type of flow diagram will help you see the overall structure of your essay more clearly. Finally, decide on the logical sequence of these paragraphs and order them accordingly.
Write a strong opening paragraph. Your introduction must be eye-catching, so the readers become engaged immediately.
State your supporting arguments, ideas, and examples in the body paragraphs. Emphasize only one point or experience, as well as reflections on it, within each paragraph.
In the first sentence of the conclusion , briefly summarize your thoughts. Think about what you have learned and how your experience might be useful to others. Finish your essay with a rhetorical question to your readers about how they might act in a similar situation. Alternatively, ask them to think about a related topic on their own.
Reflective Essay Topics
Since writing a reflective essay supposes you will write about a personal experience, you can choose whatever event you like. It is almost like a diary, where you write down your thoughts about a significant happening in your life. It can be about reading a special book, a difficult situation you faced, a person you encountered—the main point is to state your opinion. For example, you can write about:
A conversation when you became very angry.
A time when you were disappointed or discouraged by something someone said.
Watching the ocean with your feet buried in the sand.
Looking at a sunset.
Your room growing up, or your bedroom now.
The town where you grew up.
Holidays like Christmas, Easter, Thanksgiving, Valentines, 4th of July, Chinese New Year, Cinco de Mayo, or St. Patrick's Day.
Visiting a museum or zoo.
Have I changed because of this? How? Is this good or bad?
In what way was this a turning point for me?
A trip to an exotic place.
A situation involving a human rights infringement in some distant country.
A book you have recently read.
The solving of a difficult problem.
A successfully completed research project.
These are not the only options. Many more other themes could be described in a reflective essay. If you refer to the essay writing services reviews , you will find platforms with examples of similar works. You can start gaining your inspiration on the topic from there.
Key Points to Consider
Your introductory paragraph could give a hint about the conclusions in your essay. For example, it could state: "When I first saw a desert with my own eyes, I thought it is was possibly the most lifeless place in the world. However, as I studied it in more detail, I found my surroundings were not quite so desolate as I had imagined."
Since a reflective essay is particularly based on personal experience, it is acceptable to use the personal pronoun "I."
Usage of one or more quotations in the introduction can make your writing more authoritative.
In most reflective essays, apart from describing what went right, you may also describe what went wrong, or how an experience could have been improved.
Do and Don't
Common mistakes when writing a reflective essay.
– The inclusion of too much personal information in your essay. Remember: your main goal is to state your opinion and analyze a certain issue, referring to some of your past experiences and reflecting on them—not to write your autobiography.
– Ignoring the structure of an essay. This results in a disorganized, incoherent text which the reader will find difficult to comprehend.
– Being too informal. When writing a reflective essay, keep a formal tone in mind.
Since you have acquainted yourself with the basic analysis essay writing tips and rules, you can check out our reflective essay samples  to link theory with practice.
Follow us on Reddit for more insights and updates.
Comments (1)
Welcome to A*HELP comments!
We're all about debate and discussion at A*HELP.
We value the diverse opinions of users, so you may find points of view that you don't agree with. And that's cool. However, there are certain things we're not OK with: attempts to manipulate our data in any way, for example, or the posting of discriminative, offensive, hateful, or disparaging material.
Cancel reply
Your email address will not be published. Required fields are marked *
Save my name, email, and website in this browser for the next time I comment.
Every time I saw people's highlight moments, I will lament the injustice of God. But looking at them from another angle, you will find that they have found the right direction through countless failures and attempts, and only then have they achieved what they are today. So I started to reflect on myself, why I am not as good as others? After seeing others succeed, I become self-doubt, afraid of failure, afraid of stepping out of the comfort zone, so how can I doing well? I recently saw a passage that I like very much: "Everyone's flowering period is different. Some people graduated at the age of 22, but waited for five years to find a good job; some people graduated at the age of 28 and entered the world's one of the top 500 companies in the year; some people started their own company at the age of 30, but passed away at the age of 60; some people became executives at the age of 60, but lived to the age of 90; Some people built their family at the age of 25, but unfortunately return to single after ten years; some people get married at the age of 35 and live a happy life all their lives."So I started to stop being anxious, learning not to feel dim when seeing other people shining.. After all, everyone got a different life experience card, so just enjoy the moment.
Samples for Writing a Reflective Essay
My least favorite food, ideal social moral code, information pressure: ignorance is a bliss.
Remember Me
Is English your native language ? Yes No
What is your profession ? Student Teacher Writer Other
Forgotten Password?
Username or Email
Advertising
Applications
Assessments
Certificates
Announcement
Invitations
Newsletters
Questionnaires
Food & Beverages
Recruitment
Marketing Examples
Transportation
10+ Self Reflection Essay Examples [ Political, Leadership, Project ]
Self reflection essay, 10+ self reflection essay examples, 1. self reflection essay template, 2. project self reflection essay, 3. final self reflection essay, 4. internship self reflection essay, 5. student self reflection essay, 6. basic self reflection essay, 7. college self reflection essay, 8. self reflection essay rubric, 9. standard self reflection essay, 10. persuasive essays student self-reflection, 11. self reflection essay in higher education, defining self, defining self reflection, defining self reflection essay, tips on writing a self reflection essay, how long or short can my self reflection essay be, writing a self reflection essay, am i allowed to write everything about my life, is there a limit of words to write this type of essay.
Think : Think about what you want to write. This is true for the title of your essay as well. Thinking about what to write first can save you a lot of time. After this tip, we move on to the next one which is:
Drafting : As much as it sounds like a waste of time and effort, drafting what you are preparing to write is helpful. Just like in the first tip, drafting is a good way of writing down what you want and to add or take out what you will be writing later.
State the purpose : Why are you writing this essay? State the purpose of the essay . As this is a self reflective essay, your purpose is to reflect on your life, the actions you did to reach this point of your life. The things you did to achieve it as well.
Know your audience : Your self reflection essay may also depend on your audience. If you are planning on reading out loud your essay, your essay should fit your audience. If your audience is your team members, use the correct wording.
Share your tips: This essay gives you the opportunity to share how you have achieved in life. Write down some tips for those who want to be able to achieve the same opportunity you are in right now.
More Design
3+ short descriptive essay examples, tips in writing a reflective statement, examples of writing a satire essay, interview summary examples, free 18+ self evaluation examples, 11+ self-assessment worksheet examples, 10+ short eulogy examples, 10+ reflective writing tips and examples, free 9+ academic essay examples, 8+ internship report writing examples, 8+ simple allegory examples, 6+ narrative essay outline examples, related articles.
FREE 20+ Scholarship Essay Examples
FREE 19+ Reflective Essay Examples