Transitions
What this handout is about.
In this crazy, mixed-up world of ours, transitions glue our ideas and our essays together. This handout will introduce you to some useful transitional expressions and help you employ them effectively.
The function and importance of transitions
In both academic writing and professional writing, your goal is to convey information clearly and concisely, if not to convert the reader to your way of thinking. Transitions help you to achieve these goals by establishing logical connections between sentences, paragraphs, and sections of your papers. In other words, transitions tell readers what to do with the information you present to them. Whether single words, quick phrases, or full sentences, they function as signs that tell readers how to think about, organize, and react to old and new ideas as they read through what you have written.
Transitions signal relationships between ideas—relationships such as: "Another example coming up—stay alert!" or "Here's an exception to my previous statement" or "Although this idea appears to be true, here's the real story." Basically, transitions provide the reader with directions for how to piece together your ideas into a logically coherent argument. Transitions are not just verbal decorations that embellish your paper by making it sound or read better. They are words with particular meanings that tell the reader to think and react in a particular way to your ideas. In providing the reader with these important cues, transitions help readers understand the logic of how your ideas fit together.
Signs that you might need to work on your transitions
How can you tell whether you need to work on your transitions? Here are some possible clues:
Your instructor has written comments like "choppy," "jumpy," "abrupt," "flow," "need signposts," or "how is this related?" on your papers.
Your readers (instructors, friends, or classmates) tell you that they had trouble following your organization or train of thought.
You tend to write the way you think—and your brain often jumps from one idea to another pretty quickly.
You wrote your paper in several discrete "chunks" and then pasted them together.
You are working on a group paper; the draft you are working on was created by pasting pieces of several people's writing together.
Organization
Since the clarity and effectiveness of your transitions will depend greatly on how well you have organized your paper, you may want to evaluate your paper's organization before you work on transitions. In the margins of your draft, summarize in a word or short phrase what each paragraph is about or how it fits into your analysis as a whole. This exercise should help you to see the order of and connection between your ideas more clearly.
If after doing this exercise you find that you still have difficulty linking your ideas together in a coherent fashion, your problem may not be with transitions but with organization. For help in this area (and a more thorough explanation of the "reverse outlining" technique described in the previous paragraph), please see the Writing Center's handout on organization .
How transitions work
The organization of your written work includes two elements: (1) the order in which you have chosen to present the different parts of your discussion or argument, and (2) the relationships you construct between these parts. Transitions cannot substitute for good organization, but they can make your organization clearer and easier to follow. Take a look at the following example:
El Pais , a Latin American country, has a new democratic government after having been a dictatorship for many years. Assume that you want to argue that El Pais is not as democratic as the conventional view would have us believe.
One way to effectively organize your argument would be to present the conventional view and then to provide the reader with your critical response to this view. So, in Paragraph A you would enumerate all the reasons that someone might consider El Pais highly democratic, while in Paragraph B you would refute these points. The transition that would establish the logical connection between these two key elements of your argument would indicate to the reader that the information in paragraph B contradicts the information in paragraph A. As a result, you might organize your argument, including the transition that links paragraph A with paragraph B, in the following manner:
Paragraph A: points that support the view that El Pais's new government is very democratic.
Transition: Despite the previous arguments, there are many reasons to think that El Pais's new government is not as democratic as typically believed.
Paragraph B: points that contradict the view that El Pais's new government is very democratic.
In this case, the transition words "Despite the previous arguments," suggest that the reader should not believe paragraph A and instead should consider the writer's reasons for viewing El Pais's democracy as suspect.
As the example suggests, transitions can help reinforce the underlying logic of your paper's organization by providing the reader with essential information regarding the relationship between your ideas. In this way, transitions act as the glue that binds the components of your argument or discussion into a unified, coherent, and persuasive whole.
Types of transitions
Now that you have a general idea of how to go about developing effective transitions in your writing, let us briefly discuss the types of transitions your writing will use.
The types of transitions available to you are as diverse as the circumstances in which you need to use them. A transition can be a single word, a phrase, a sentence, or an entire paragraph. In each case, it functions the same way: First, the transition either directly summarizes the content of a preceding sentence, paragraph, or section or implies such a summary (by reminding the reader of what has come before). Then, it helps the reader anticipate or comprehend the new information that you wish to present.
Transitions between sections: Particularly in longer works, it may be necessary to include transitional paragraphs that summarize for the reader the information just covered and specify the relevance of this information to the discussion in the following section.
Transitions between paragraphs: If you have done a good job of arranging paragraphs so that the content of one leads logically to the next, the transition will highlight a relationship that already exists by summarizing the previous paragraph and suggesting something of the content of the paragraph that follows. A transition between paragraphs can be a word or two (however, for example, similarly), a phrase, or a sentence. Transitions can be at the end of the first paragraph, at the beginning of the second paragraph, or in both places.
Transitions within paragraphs: As with transitions between sections and paragraphs, transitions within paragraphs act as cues by helping readers to anticipate what is coming before they read it. Within paragraphs, transitions tend to be single words or short phrases.
Transitional expressions
Effectively constructing each transition often depends upon your ability to identify words or phrases that will indicate for the reader the kind of logical relationships you want to convey. The table below should make it easier for you to find these words or phrases. Whenever you have trouble finding a word, phrase, or sentence to serve as an effective transition, refer to the information in the table for assistance. Look in the left column of the table for the kind of logical relationship you are trying to express. Then look in the right column of the table for examples of words or phrases that express this logical relationship.
Keep in mind that each of these words or phrases may have a slightly different meaning. Consult a dictionary or writer's handbook if you are unsure of the exact meaning of a word or phrase.
Make a Gift
Transcripts
Cost & Tuition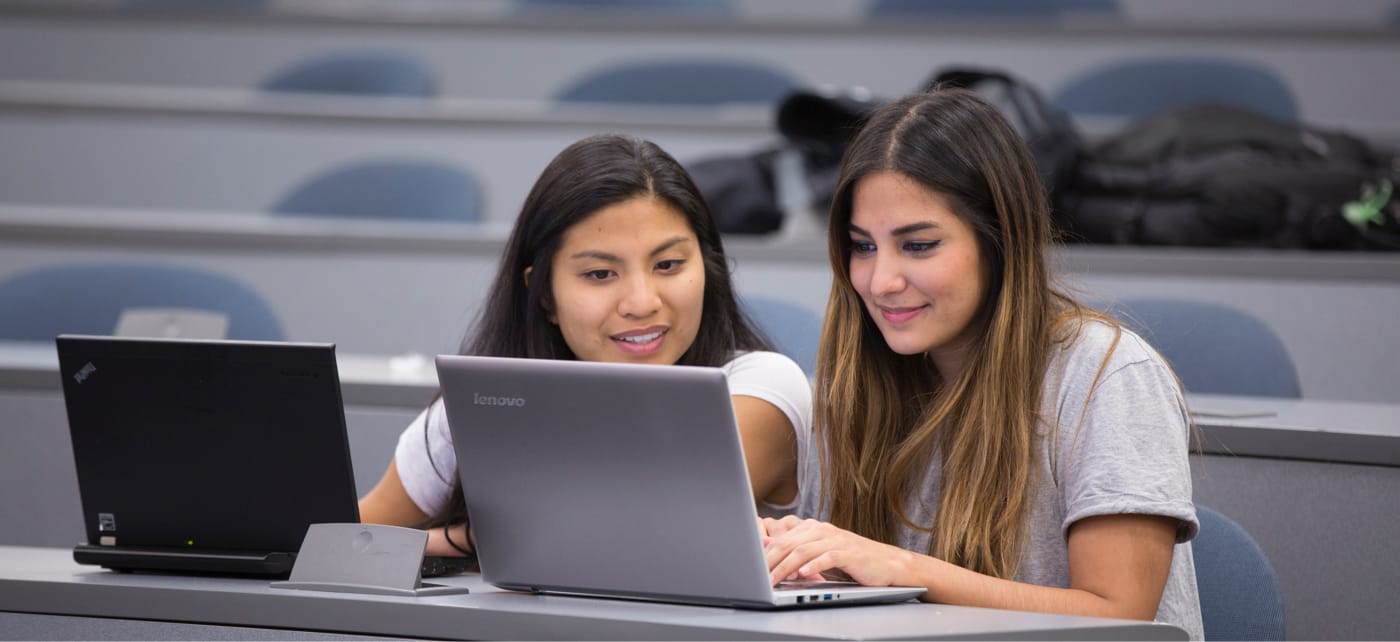 Transitional Words
Transitional words are like bridges between parts of your essay. They are cues that help the reader interpret your ideas. Transitional words or phrases help carry your thoughts forward from one sentence to another and one paragraph to another. Finally, transitional words link sentences and paragraphs together smoothly so that there are no abrupt jumps or breaks between ideas.
Here is a list of common transitional words and the categories to which they belong.
and, again, and then, besides, equally important, finally, further, furthermore, nor, too, next, lastly, what's more, moreover, in addition, first (second, etc.)
To Compare:
whereas, but, yet, on the other hand, however, nevertheless, on the contrary, by comparison, where, compared to, up against, balanced against, vis a vis, but, although, conversely, meanwhile, after all, in contrast, although this may be true
because, for, since, for the same reason, obviously, evidently, furthermore, moreover, besides, indeed, in fact, in addition, in any case, that is
To Show Exception:
yet, still, however, nevertheless, in spite of, despite, of course, once in a while, sometimes
To Show Time:
immediately, thereafter, soon, after a few hours, finally, then, later, previously, formerly, first (second, etc.), next, and then
in brief, as I have said, as I have noted, as has been noted
To Emphasize:
definitely, extremely, obviously, in fact, indeed, in any case, absolutely, positively, naturally, surprisingly, always, forever, perennially, eternally, never, emphatically, unquestionably, without a doubt, certainly, undeniably, without reservation
To Show Sequence:
first, second, third, and so forth, next, then, following this, at this time, now, at this point, after, afterward, subsequently, finally, consequently, previously, before this, simultaneously, concurrently, thus, therefore, hence, next, and then, soon
To Give an Example:
for example, for instance, in this case, in another case, on this occasion, in this situation, take the case of, to demonstrate, to illustrate, as an illustration
To Summarize or Conclude:
in brief, on the whole, summing up, to conclude, in conclusion, as I have shown, as I have said, hence, therefore, accordingly, thus, as a result, consequently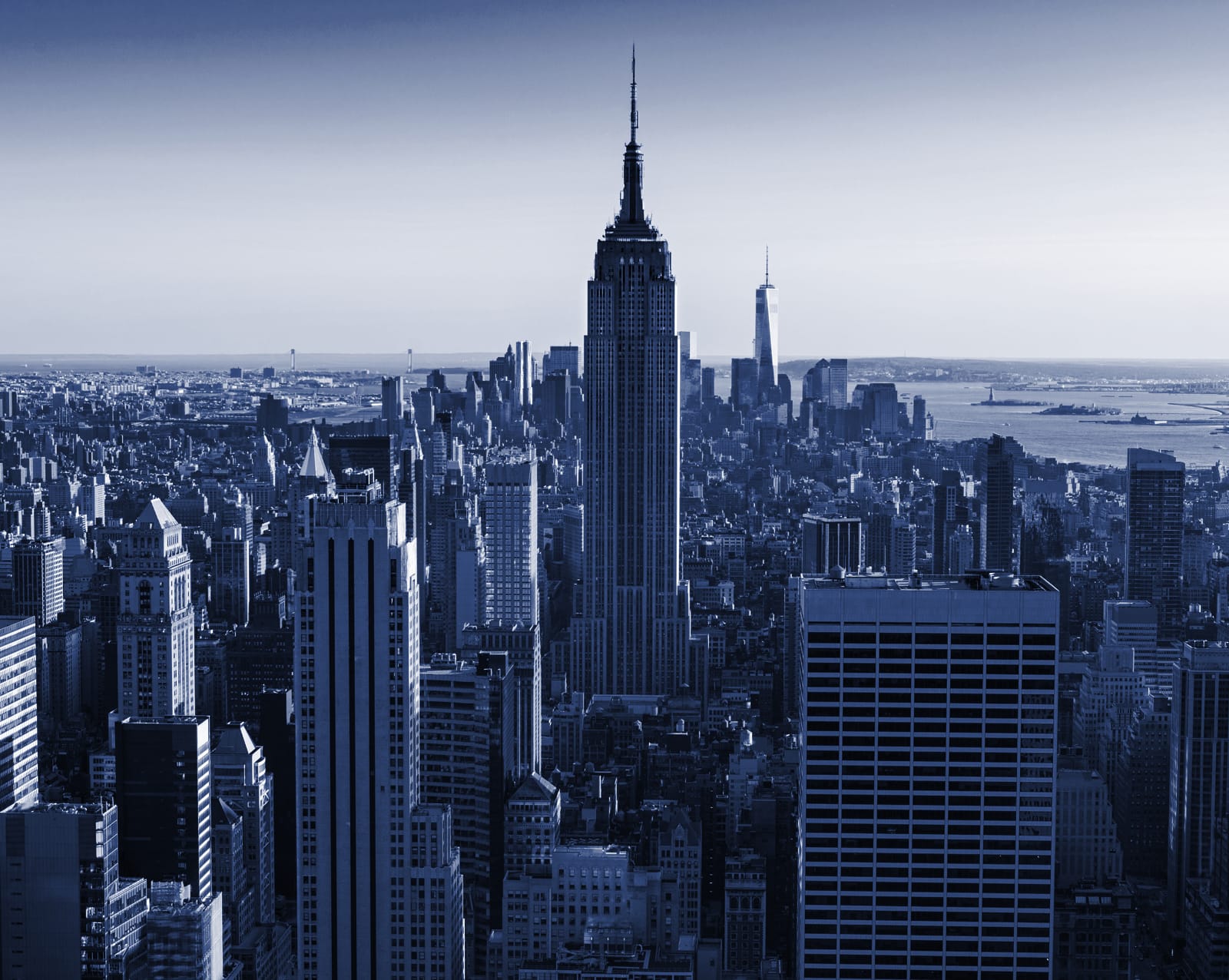 Transition Words
As a "part of speech" transition words are used to link words, phrases or sentences. They help the reader to progress from one idea (expressed by the author) to the next idea. Thus, they help to build up coherent relationships within the text.
Transitional Words
This structured list of commonly used English transition words — approximately 200, can be considered as quasi complete. It can be used (by students and teachers alike) to find the right expression. English transition words are essential, since they not only connect ideas, but also can introduce a certain shift, contrast or opposition, emphasis or agreement, purpose, result or conclusion, etc. in the line of argument. The transition words and phrases have been assigned only once to somewhat artificial categories, although some words belong to more than one category.
There is some overlapping with prepositions and postpositions, but for the purpose of usage and completeness of this concise guide, I did not differentiate.
Linking & Connecting Words — Part 1/2
Agreement / Addition / Similarity
Opposition / limitation / contradiction, examples / support / emphasis, cause / condition / purpose, effect / consequence / result, conclusion / summary / restatement, time / chronology / sequence, space / location / place.
The transition words like also, in addition, and, likewise , add information , reinforce ideas , and express agreement with preceding material.
in the first place
not only ... but also
as a matter of fact
in like manner
in addition
coupled with
in the same fashion / way
first, second, third
in the light of
not to mention
to say nothing of
equally important
by the same token
identically
together with
comparatively
correspondingly
furthermore
additionally
Transition phrases like but , rather and or , express that there is evidence to the contrary or point out alternatives , and thus introduce a change the line of reasoning ( contrast ).
although this may be true
in contrast
different from
of course ..., but
on the other hand
on the contrary
at the same time
in spite of
even so / though
be that as it may
(and) still
even though
nevertheless
nonetheless
notwithstanding
These transitional phrases present specific conditions or intentions .
in the event that
granted (that)
as / so long as
on (the) condition (that)
for the purpose of
with this intention
with this in mind
in the hope that
to the end that
for fear that
in order to
seeing / being that
provided that
only / even if
inasmuch as
These transitional devices (like especially ) are used to introduce examples as support , to indicate importance or as an illustration so that an idea is cued to the reader.
in other words
to put it differently
for one thing
as an illustration
in this case
for this reason
to put it another way
that is to say
with attention to
by all means
important to realize
another key point
first thing to remember
most compelling evidence
must be remembered
point often overlooked
to point out
on the positive side
on the negative side
specifically
surprisingly
significantly
particularly
in particular
for example
for instance
to demonstrate
to emphasize
to enumerate
Some of these transition words ( thus, then, accordingly, consequently, therefore, henceforth ) are time words that are used to show that after a particular time there was a consequence or an effect .
Note that for and because are placed before the cause/reason. The other devices are placed before the consequences or effects.
as a result
under those circumstances
in that case
because the
consequently
accordingly
These transition words and phrases conclude , summarize and / or restate ideas, or indicate a final general statement . Also some words (like therefore ) from the Effect / Consequence category can be used to summarize.
as can be seen
generally speaking
in the final analysis
all things considered
as shown above
in the long run
given these points
as has been noted
for the most part
in conclusion
to summarize
by and large
on the whole
in any event
in either case
These transitional words (like finally ) have the function of limiting, restricting, and defining time . They can be used either alone or as part of adverbial expressions .
at the present time
from time to time
sooner or later
up to the present time
to begin with
in due time
in the meantime
in a moment
without delay
all of a sudden
at this instant
first, second
immediately
straightaway
by the time
occasionally
Many transition words in the time category ( consequently; first, second, third; further; hence; henceforth; since; then, when; and whenever ) have other uses.
Except for the numbers ( first, second, third ) and further they add a meaning of time in expressing conditions, qualifications, or reasons. The numbers are also used to add information or list examples . Further is also used to indicate added space as well as added time.
These transition words are often used as part of adverbial expressions and have the function to restrict, limit or qualify space . Quite a few of these are also found in the Time category and can be used to describe spatial order or spatial reference.
in the middle
to the left/right
in front of
on this side
in the distance
here and there
in the foreground
in the background
in the center of
adjacent to
opposite to 
List of Transition Words
Transition Words are also sometimes called (or put in the category of) Connecting Words. Please feel free to download them via this link to the category page: Linking Words & Connecting Words as a PDF. It contains all the transition words listed on this site. The image to the left gives you an impression how it looks like.
Usage of Transition Words in Essays
Transition words and phrases are vital devices for essays , papers or other literary compositions. They improve the connections and transitions between sentences and paragraphs. They thus give the text a logical organization and structure (see also: a List of Synonyms ).
All English transition words and phrases (sometimes also called 'conjunctive adverbs') do the same work as coordinating conjunctions : they connect two words, phrases or clauses together and thus the text is easier to read and the coherence is improved.
Usage: transition words are used with a special rule for punctuation : a semicolon or a period is used after the first 'sentence', and a comma is almost always used to set off the transition word from the second 'sentence'.
Example 1: People use 43 muscles when they frown; however, they use only 28 muscles when they smile.
Example 2: however, transition words can also be placed at the beginning of a new paragraph or sentence - not only to indicate a step forward in the reasoning, but also to relate the new material to the preceding thoughts..
Use a semicolon to connect sentences, only if the group of words on either side of the semicolon is a complete sentence each (both must have a subject and a verb, and could thus stand alone as a complete thought).
Further helpful readings about expressions, writing and grammar: Compilation of Writing Tips How to write good ¦ Correct Spelling Study by an English University
Are you using WORD for writing professional texts and essays? There are many easy Windows Shortcuts available which work (almost) system-wide (e.g. in every programm you use).
Transitional Words and Phrases
One of your primary goals as a writer is to present ideas in a clear and understandable way. To help readers move through your complex ideas, you want to be intentional about how you structure your paper as a whole as well as how you form the individual paragraphs that comprise it. In order to think through the challenges of presenting your ideas articulately, logically, and in ways that seem natural to your readers, check out some of these resources: Developing a Thesis Statement , Paragraphing , and Developing Strategic Transitions: Writing that Establishes Relationships and Connections Between Ideas.
While clear writing is mostly achieved through the deliberate sequencing of your ideas across your entire paper, you can guide readers through the connections you're making by using transitional words in individual sentences. Transitional words and phrases can create powerful links between your ideas and can help your reader understand your paper's logic.
In what follows, we've included a list of frequently used transitional words and phrases that can help you establish how your various ideas relate to each other. We've divided these words and phrases into categories based on the common kinds of relationships writers establish between ideas.
Two recommendations: Use these transitions strategically by making sure that the word or phrase you're choosing matches the logic of the relationship you're emphasizing or the connection you're making. All of these words and phrases have different meanings, nuances, and connotations, so before using a particular transitional word in your paper, be sure you understand its meaning and usage completely, and be sure that it's the right match for your paper's logic. Use these transitional words and phrases sparingly because if you use too many of them, your readers might feel like you are overexplaining connections that are already clear.
Categories of Transition Words and Phrases
Causation Chronology Combinations Contrast Example
Importance Location Similarity Clarification Concession
Conclusion Intensification Purpose Summary
Transitions to help establish some of the most common kinds of relationships
Causation– Connecting instigator(s) to consequence(s).
accordingly as a result and so because
consequently for that reason hence on account of
since therefore thus
Chronology– Connecting what issues in regard to when they occur.
after afterwards always at length during earlier following immediately in the meantime
later never next now once simultaneously so far sometimes
soon subsequently then this time until now when whenever while
Combinations Lists– Connecting numerous events. Part/Whole– Connecting numerous elements that make up something bigger.
additionally again also and, or, not as a result besides even more
finally first, firstly further furthermore in addition in the first place in the second place
last, lastly moreover next second, secondly, etc. too
Contrast– Connecting two things by focusing on their differences.
after all although and yet at the same time but
despite however in contrast nevertheless nonetheless notwithstanding
on the contrary on the other hand otherwise though yet
Example– Connecting a general idea to a particular instance of this idea.
as an illustration e.g., (from a Latin abbreviation for "for example")
for example for instance specifically that is
to demonstrate to illustrate
Importance– Connecting what is critical to what is more inconsequential.
chiefly critically
foundationally most importantly
of less importance primarily
Location– Connecting elements according to where they are placed in relationship to each other.
above adjacent to below beyond
centrally here nearby neighboring on
opposite to peripherally there wherever
Similarity– Connecting to things by suggesting that they are in some way alike.
by the same token in like manner
in similar fashion here in the same way
likewise wherever
Other kinds of transitional words and phrases Clarification
i.e., (from a Latin abbreviation for "that is") in other words
that is that is to say to clarify to explain
to put it another way to rephrase it
granted it is true
naturally of course
finally lastly
in conclusion in the end
to conclude
Intensification
in fact indeed no
of course surely to repeat
undoubtedly without doubt yes
for this purpose in order that
so that to that end
to this end
in brief in sum
in summary in short
to sum up to summarize
Improving Your Writing Style
This is an accordion element with a series of buttons that open and close related content panels.
Clear, Concise Sentences
Use the active voice
Put the action in the verb
Tidy up wordy phrases
Reduce wordy verbs
Reduce prepositional phrases
Reduce expletive constructions
Avoid using vague nouns
Avoid unneccessarily inflated words
Avoid noun strings
Connecting Ideas Through Transitions
Using Transitional Words and Phrases

No products in the cart.
October 22, 2020
By Homework Help Global
200 Transition Words For Essays That Will Help Your Writing Flow Better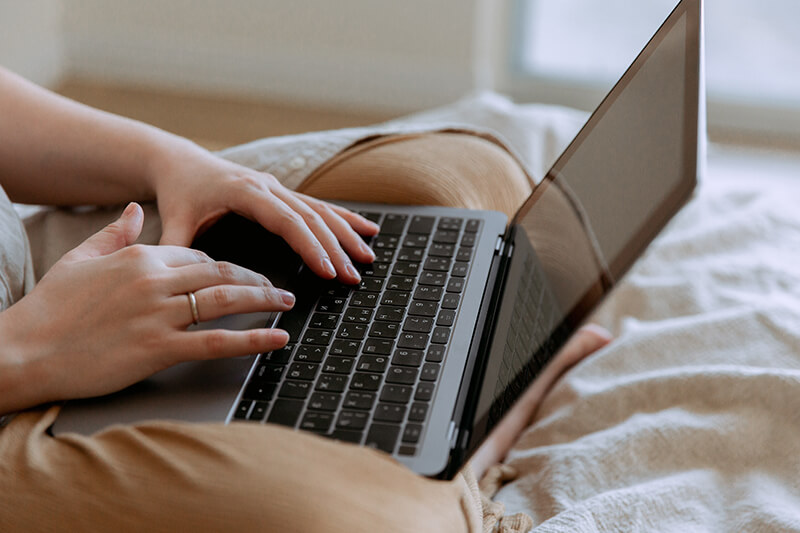 Need some transition words for essays that will really help your paper flow? We've got you covered.
You always hear professors and educators talk about including transition words within your paragraphs, but it can be tricky to figure out which words to use and where to put them. It's also difficult to come up with new ones off the top of your head instead of using "however," "but," or "and" over and over again.
Fortunately, we're always here to help you out with the right tools and resources. We know all about transitional words and phrases, how to use them in every part of your essay, and how to make sure you make the right impression in your writing.
This master list of 200 transition words for essays will give you some great ideas for your next writing assignment, and we've got some great tips and tricks you can use along the way.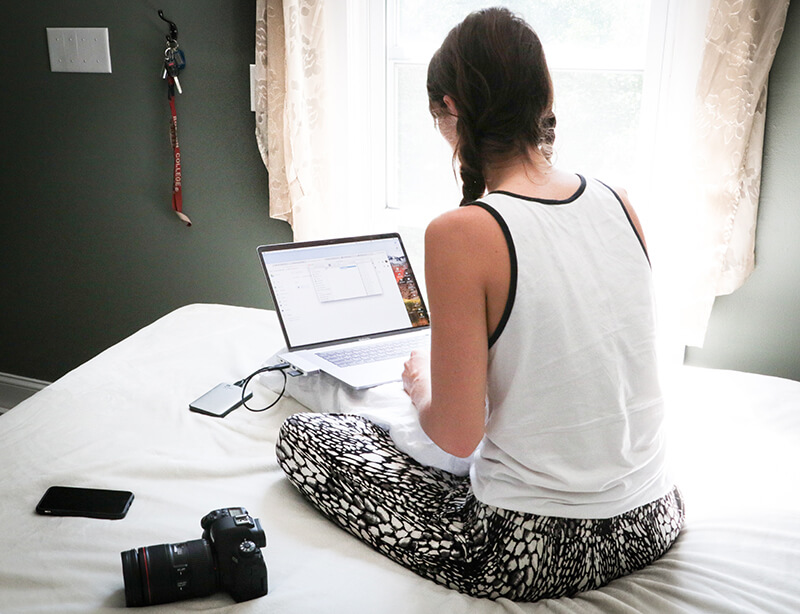 What Are Transition Words?
Let's start with the basics. What are transition words, anyway?
Transitional words and phrases are used to link sentences together. They are similar to conjunctions in that they make connections and help your writing flow smoothly. You don't talk to people in choppy sentences, so why would you write that way?
A transition word is almost always followed by a comma. You can also use a semicolon to join the two sentences instead of separating them with a period if they are both complete sentences. This adds a little more connection between your thoughts. Here is an example : "Michael didn't go to school on Wednesday; therefore, he missed the pop quiz."
If you're not sure whether your sentences are complete and should be joined with a semicolon, check out our blog on the types of sentences in English . This will help you get a sense of how to structure your writing properly so you don't lose marks on technical things.
When using transition words for essays, you should also include them at the beginning of each of your body paragraphs. This not only helps you transition into the next thought, but introduces the next point you're going to make.
Why Should I Use Transition Words?
Even though it seems like your sentences would be fine without including transition words, they make a really big difference in your writing.
Transitional words and phrases make sentences flow together more effectively, adding that sense of connection between two thoughts or ideas. This makes essays easier to read, and more cohesive for your professor.
For example, take a look at these sentences: "Leanna did not do any homework during the entire semester. She failed her history class." Now, here are these sentences with a transition word included: "Leanna did not do any homework during the entire semester. As a result, she failed her history class." As you can see, adding that transition word between the two sentences makes them flow together and connects the idea that one thing has led to another.
When you use transition words for essays, you make your writing flow a lot better and can easily connect one point to another. This is especially important at the end of your body paragraphs, where you need to go from one point to the next in a way that sounds natural.
Think of your sentences like a stack of bricks. Without the mortar to glue the bricks together, you just have a pile of bricks. But with mortar, you have something holding those bricks together to build something more solid – a house or a structure. Transition words are just like that mortar. Sure, your sentences can hold up on their own, but transition words hold your sentences together to create a more cohesive text as a whole.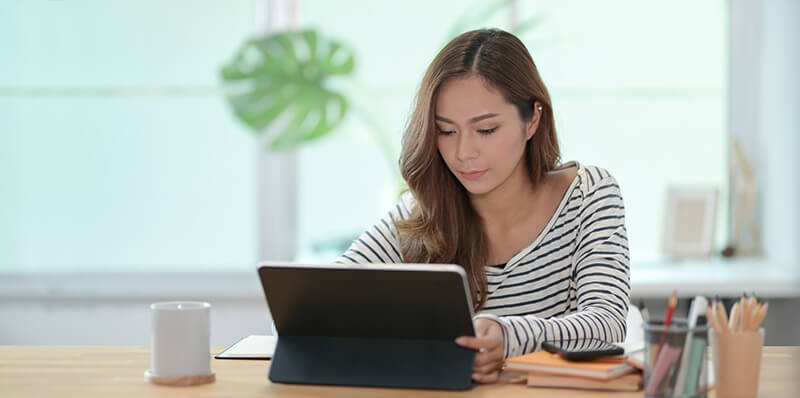 Types of Transition Words
There are actually a few different categories that transitional words and phrases fall into. These categories are determined by the purpose and use of the word. For example, if you are using a transition word to add on to a point you've already made, you would use something from the "agreement, addition, or similarity" category.
Here are the main categories of transition words for essays:
● Agreement, Addition, or Similarity
● Sequence or Order
● Contradiction or Opposition
● Cause and Effect
● Examples, Support, or Emphasis
● Location, Space/Place, or Time
● Conclusion, Clarification, or Summary
Of course, you can use transitional words and phrases however you see fit and don't have to stick to just these categories and lists. However, these lists are meant to be a guideline to help you choose the right word to complete your thought and idea. Using the wrong transition word in the wrong context can cause your paper to take a complete turn in a different direction.
It's All About Relationships
Ultimately, what you need to remember about transition words is that they are based on the relationship between two sentences or ideas. Just like there are different types of relationships between people, there are different types of relationships between words. This is where those different categories come in.
When you use transition words at the end of one body paragraph before the next one, you are using them to show how one idea can lead into another. Further, this could be a cause and effect situation, where one point is the result of the previous point, or an agreement relationship where one factor adds on to another.
Here is an example of a cause and effect relationship between sentences: "My grandmother smoked cigarettes for over 50 years. As a result, she developed lung cancer when she was in her 60s." "As a result" is used as a transitional phrase here to indicate that the grandmother's lung cancer was the result of her smoking cigarettes for a long time.
200 Powerful Transition Words For Essays
When it comes to using transition words for essays, it's important to make sure you're using the right ones in the right place. Penn State recommends using them in "pivotal positions" where the meaning of the sentence shifts.
Your professor is going to be grading your essays based on your ability to present your points, ideas, and arguments in a logical or cohesive way. No matter what type of paper you're writing, from argumentative essays to personal reflections , you always need to be able to articulate your thoughts in a way that makes it easy for your reader to follow.
If you're out of ideas or need some new inspiration, you're in the right place. Follow this list of 200 transition words for essays to find the right words to use in your own papers, assignments, and speeches.
Agreement, Addition, or Similarity
1. In addition to 2. As a matter of fact 3. Moreover 4. Similarly 5. Furthermore 6. Equally important 7. Also 8. In the same way 9. Comparatively 10. Correspondingly 11. Again 12. Not only… but also 13. In like manner 14. As well as 15. Thus 16. Therefore 17. In the same fashion 18. In the light of 19. Not to mention 20. Equally 21. Let alone 22. Too 23. Even more 24. And 25. Likewise 26. Just like 27. By the same token 28. Indeed 29. Another 30. Including
Sequence or Order
1. Firstly… secondly… thirdly 2. After 3. Simultaneously 4. Next… then… finally 5. Later 6. In the first place… in the second place 7. Formerly… presently 8. Since 9. Once 10. To begin with 11. Sooner… later 12. As soon as 13. Shortly 14. By the time 15. Now that 16. Immediately following 17. Preceding 18. Afterwards 19. Earlier 20. Both… and
Contradiction or Opposition
1. In spite of 2. While it may be true 3. However 4. On the one hand… on the other hand 5. Nonetheless 6. In contrast 7. Notwithstanding 8. On the contrary 9. Nevertheless 10. Yet 11. Still 12. As much as 13. Although this may be true 14. Even though 15. Rather 16. Be that as it may 17. Above all 18. Despite 19. Admittedly 20. Instead 21. Though 22. Conversely 23. Regardless 24. Different from 25. At the same time 26. Albeit 27. Although 28. But 29. That said 30. Granted
Cause and Effect
1. As a result 2. Consequently 3. Thus 4. Accordingly 5. Therefore 6. Hence 7. So 8. With this in mind 9. Owing to 10. Inasmuch as 11. Due to 12. To the end that 13. In order to 14. In light of 15. While 16. In the event that 17. Unless 18. Provided that 19. Seeing that 20. Being that 21. Since 22. As 23. Because 24. Subsequently 25. In the event that
Examples, Support, or Emphasis
1. For example 2. For instance 3. Specifically 4. Namely 5. Of course 6. Again 7. Truly 8. To illustrate 9. To demonstrate 10. As an example 11. Especially 12. Particularly 13. Also 14. Equally important 15. Besides 16. Including 17. To include 18. Certainly 19. Truly 20. More importantly 21. In fact 22. For the purpose of 23. Another key point 24. Surely 25. In particular 26. To put it another way 27. Namely 28. As an illustration 29. Above all 30. So that
Location, Space/Place, or Time
1. After 2. Afterwards 3. At last 4. Meanwhile 5. Then 6. Subsequently 7. Before 8. Currently 9. Simultaneously 10. Nearby 11. Adjacent 12. Immediately after 13. Back then 14. Nowadays 15. Sometimes 16. This time 17. Following 18. Soon 19. While 20. Today 21. In the future 22. Previously 23. Above 24. Below 25. During 26. Now 27. Beyond 28. Earlier 29. Here 30. There
Conclusion, Clarification, or Summary
1. In conclusion 2. To sum up 3. In summary 4. Finally 5. In a word 6. Briefly 7. In brief 8. In the end 9. To conclude 10. To summarize 11. On the whole 12. In other words 13. Altogether 14. In short 15. Ultimately 16. In a nutshell 17. After all 18. All things considered 19. In sum 20. Given these points 21. In either case 22. As shown above 23. To clarify 24. To put it another way 25. Actually 26. That is 27. To rephrase 28. With this in mind 29. On the subject of 30. Regarding 31. As for 32. Concerning 33. In consideration of 34. With regard to 35. Considering this result
Where to Use Transition Words in Your Essays
Now that you understand which words you should use to transition between points and ideas, you may still have a few questions. For starters, you're probably wondering where to use transition words in your writing and how they fit in with your overall message.
There are a few different spots where you can use transition words within your essays or writing assignments:
● In your topic sentences at the start of each paragraph.
● To create connections between the evidence presented and the result or argument.
● In your closing sentence at the end of each paragraph to segway into the next one.
● At the beginning of your introduction or summary paragraphs.
● Within your conclusion to make summarized points.
For more help with this, take a look at our blog on essay format . In this article, we show you exactly what should be included in each section of your essay so you can make sure you're on the right track for success.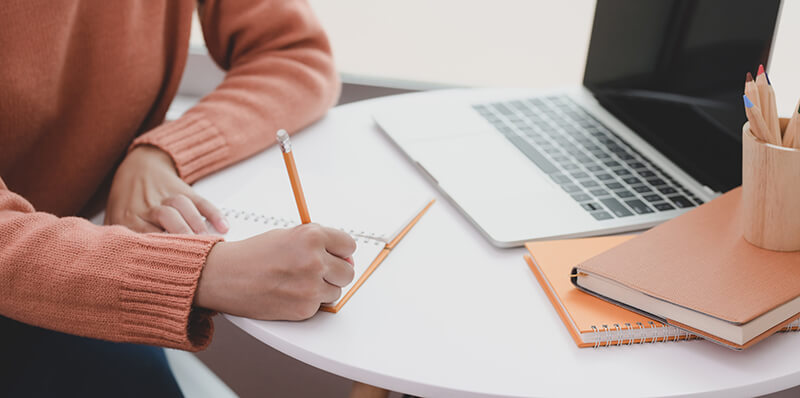 Important Things to Remember
If you have even more questions, here are some important things to remember when using transition words that will help you as you write your essay.
● Don't overuse transition words in your essay. You need them in key places, but you don't need them in every single sentence. If you use too many transitions, your reader might feel like you're not giving them enough credit to make obvious connections.
● Make sure you understand the word you're using. The point of a transition word is to make a logical connection, so when you use the wrong word, the logic becomes lost entirely.
● Understand how to start your sentences. Many transition words are used at the beginning of sentences, but some are too casual and should be avoided in an academic essay. For example, never start a sentence with "and," "but," or "because." Find a better and more formal word to replace these.
● Watch your sentence fragments. It's easy to write sentence fragments with transition words and not realize they aren't complete sentences because we are so accustomed to saying them in casual language. Make sure all of your sentences can stand on their own.
● Use an essay outline to help organize your writing. This way, you get a clear idea of exactly where you should be including transition words, and can avoid overusing them wherever they aren't necessary. For more help with your essay outline, check out Episode 47 of The Homework Help Show .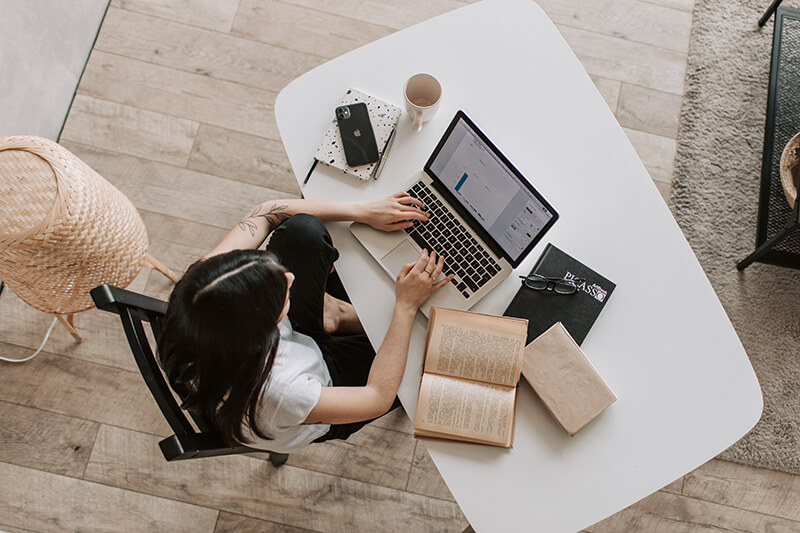 Still Not Sure How to Use Transition Words for Essays? Let us Help.
If you've gone through this list of transition words for essays and still aren't really sure how to use them, it's time to turn to the experts.
At Homework Help Global , we can take care of your essays and papers for you so you don't have to spend so much time thinking about the right words to use. From argumentative essays to research papers , PhD dissertations , and more, we can handle any assignment you need completed. We'll find all the words to get the point across, and you won't have to write a single one of them yourself!
Order now through our easy and quick form , or get a free custom quote now for your next assignment.
Related Posts
What Is A Narrative Essay And The Six Steps To Writing One
How To Write A Conclusion For Essays You Don't Know How To End
How To Write A Persuasive Essay That Works
January 29, 2023
How it Works
Terms of Service
Privacy Policy
Free Revisions Policy
First time visitor?
Submit your first order and receive 10% off using this coupon code: NEW2023 **For first-time clients only
How To Write An Essay
Transition Words For Essays

Transition Words for Essays - An Ultimate List
Published on: Jan 1, 2021
Last updated on: Jan 3, 2023
On This Page On This Page
Essay writing is one academic assignment type that is based on some essential factors to be drafted professionally. Many students with excellent writing skills fail to provide good essays as they are not conscious of the basic technicalities.
One factor that contributes the most to the overall balanced and well-connected content is the usage of transitional words. These words tie the whole information together and maintain a logical flow.
Learn how transition words for your essays are and how to use them in this simple guide.
What are Transition Words?
Transition words are linking words used to connect sentences and ideas in the content. They help the audience move from one idea to another, building a coherent relationship within the document.
When writing an essay , it is essential to make sure that the information provided is readable and understandable by the readers. For this purpose, explicit language, transition words, and phrases are used.
Moreover, these words set a base for the idea that is going to be discussed next.
Transition words can either make or break the entire essay. It is mandatory to keep in view that not every sentence in your essay needs a transitional phrase. Use it in moderation to make sure that your document is not confusing.
Your first order with us is FREE!
Types of Transitions
Generally, there are three types of transitions that are used while drafting a piece of document. Depending on the length, complexity, and kind of text, transitions can take the following form:
Transition Between Sections - When your document is lengthy, transition paragraphs are used to summarize a particular section for the readers. In addition to this, it also links the information that is to be shared next.
Transition Between Paragraphs - The transition between paragraphs is when you logically connect the two paragraphs. This connection summarizes the paragraph's primary concern and links it to the next idea of the other paragraph.
Transition Within Paragraphs - They act as cues for the readers to prepare them for what is coming next. They are usually single words or small phrases.
Good Transition Words for Essays
Transitional words depend on the relationship you want to convey to the audience about the ideas and paragraphs. Below is a list of words and phrases that can be used to link different sentences, paragraphs, and sections.
Identify which transition expression you want to share for your logical relationship.
Transition Words for Argumentative Essay
In the same way
Equally important
Furthermore
Comparatively
Additionally
In addition
Not only...but also
Transition Words for Compare and Contrast Essay
In contrast
Different from
On the contrary
In spite of
Transition Words for Informative Essay
Provided that
With this in mind
For the purpose of
In the hope that
In order to
With this intention
Transition Words for College Essays
In other words
By all means
To demonstrate
As in illustration
To put it another way
Transition Words for Cause and Effect Essay
As a result
For this reason
Because the
Under those circumstances
Accordingly
Consequently
Transition Words for Essay Paragraphs
At the present time
To begin with
In due time
In a moment
All of a sudden
Immediately
Transition Words for Space or Place
In the middle
On this side
In the distance
In the background
Here and there
Transition Words for Conclusion
As can be seen
By and large
To summarize
In the final analysis
Generally speaking
On the whole
Tips to Use Transition Words in your Essay
Choosing the right transition word is one thing and using it appropriately is another. Professionals suggest first to analyze where and how to use the transition word to make the content appropriate.
Expert essay writers at MyPerfectWords.com have provided some tips for the students. These tips will help them accurately use transition words and bring a logical balance to the content.
It is essential to first understand that transitional words are as important as any factor in writing an essay. So use them wisely.
Use these words only when introducing a new idea and want to link it to the previous one.
Avoid overusing transition words in your essay. Use them where it is necessary.
Never use a transition word at the end of a sentence.
The success of your essay depends on many small factors. Transitional words are one of those factors that contribute to a well-written essay.
It might take time for you to learn these words, but practice makes the man perfect.
If you are anxious about drafting a flawless essay but are not aware of the transition words and how to use them, let professionals do their job.
Get help from the expert essay writers at CollegeEssay.org to produce a perfect document that will fulfill all academic requirements.
Whether you are looking for assistance in a simple college essay or a complicated research paper, we can help you create quality content.
Simply place your order to hire a professional for your custom essay at the most reasonable price.
Barbara P (Literature, Marketing)
Barbara is a highly educated and qualified author with a Ph.D. in public health from an Ivy League university. She has spent a significant amount of time working in the medical field, conducting a thorough study on a variety of health issues. Her work has been published in several major publications.
People also read
How to Write an Essay - A Step-by-Step Guide
Learn How to Title an Essay Like a Professional Writer
How to Create a Perfect Essay Outline Like a Pro
Essay Format - An Easy Writing Guide & Examples
What is a Thesis Statement - A Complete Guide
Hook Examples - Give an Interesting Start to Your Essay
A Guide to Writing a 1000 Word Essay for School or College
All You Need to Know About a 500-word Essay
Different Types of Essay: Definition with Best Examples
Writing an Essay Introduction - Step by Step Guide
Expert Writing Guide on How to Start an Essay
Learn How to Write a Topic Sentence with Examples
How to Write a Conclusion - Expert Guide & Tips
Amazing Essay Topics & Ideas for Your Next Project (2022)
Explore the Different Types of Sentences with Examples
Share this article
Keep reading
Transition words
Printable version of Transition words (PDF) .
Transitions are connecting words or phrases that strengthen the internal cohesion of your writing. Transition words tell the reader how one idea relates to another. Using them appropriately makes your argument more convincing because the reader is able to understand the flow between and within paragraphs, including the relationship between different ideas, evidence, and analysis.
Sample transition words and phrases
additionally
coupled with
furthermore
equally important
in addition
Cause/effect/result
accordingly
as consequence
as a result
at that time
concurrently
consequently
followed by
for this purpose
for this reason
subsequently
comparatively
correspondingly
in the same way
on the one han
together with
Contrast/exception/concession
a different view is
alternatively
despite/in spite of (+ noun)
differing from
even though
in contrast
it could also be said that
nevertheless
notwithstanding (+ noun)
nonetheless
on the contrary
on (the) one hand
on the other hand
regardless of (+ noun)
in particular
particularly
Example/illustration
as an example
as an illustration
for example
for instance
illustrated by
in the/this case
on this occasion
specifically
to demonstrate
to illustrate
all things considered
at the same time
in other words
on the whole
that is to say
to put it differently
first, second, third, etc.
Summary/conclusion
by and large
in any case
in any event
in conclusion
to conclude
to summarize
at that/this point
at that/this time
immediately
in the future
in the meantime
in the past
simultaneously
Sample paragraph with transitions
Pay attention to how the following transitions were used in the paragraph below: while, currently, in fact, however, and ultimately. Without transitions, the ideas would not be as easily connected.
While qualitative data is helpful in gauging graduate student responses to Boot Camp, it is also crucial that we undertake data-driven analysis to support the value of the four-day writing event. Currently , quantitative measures of satisfaction of Dissertation Boot Camp participants are tracked in two ways: through a formal survey posted through SurveyMonkey and an informal survey that is handwritten at the end of the Camp. In fact , to ensure reliable data for analysis, the SurveyMonkey questionnaire is filled out by students at three different times: before Camp, on the first day of Camp, and 30 days after Camp. The decision to send the survey at three different times was made in order to ensure that attitudes prior to Camp matched attitudes on the first day, and to then compare that to results after Camp. However , the current survey questions are somewhat informal, and none have been psychometrically tested. In order to improve the reliability and usefulness of the collected data, we will need to revise some of our Likert-scale based questions using currently-available test questions from other indices. Ultimately , this combination of quantitative and qualitative data will help us to make decisions about the program as it is offered in subsequent semesters.
Back to Writing Centre resources