ADVERTISEMENTS:
1140 Words Essay on Law and Justice in India
Law and justice are of supreme importance in any society, because, whatever the level of economic development, if there is no justice, fairness and rule of law, there will be dissatisfaction, oppression and anarchy. In India, the Constitution guarantees protection of life, property and personal liberty to the people and provides safeguards against deprivation thereof by any individual, body or state.
The adoption of the Constitution on 26 January 1950 did not disturb the existing structure of courts for dispensation of justice. The uniformity of judicial structure was preserved by placing criminal law and procedure, succession, will, contracts, registration of documents, etc. in the Concurrent List.
The Indian law and justice is based on the firm foundation of several sources like the Constitution, statutes, case law and customary law. Besides, there are rules, regulations and bye- laws. The judicial decisions of superior courts like Supreme Court and High Courts are also important sources of law. Local customs and conventions which are not against the principles of morality are duly taken into account by courts while administering justice.
Image Source : movellja.org
The judicial system in India is headed by the Supreme Court. Then there are High Courts for each state or group of states. They are followed by a hierarchy of subordinate courts. The Panchayat courts also function in some states under various names such as Nyaya Panchayat, Gram Kachehri and Panchayat Adalat to settle civil and criminal disputes of petty and local nature. Different state laws govern the jurisdiction of these courts.
Each state is divided into judicial districts headed by a district and session judge who is the principal civil authority of original jurisdiction. He can try all offences including those punishable with death or life imprisonment. Below him, there are courts of civil jurisdiction known in different states as munsifs, sub- judges and civil judges. The criminal judiciary is comprised of chief judicial magistrate and judicial magistrate of first and second class.
The Supreme Court of India consists of 26 judges including the Chief Justice of India. The judges hold office until they attain the age of 65 years. The judicial administration of each State or a group of states is headed by a respective High Court.
Each High Court comprises a Chief Justice and such other judges as the President of India may, from time to time appoint. There is uniformity in the structure and functions of subordinate courts throughout India. The designations of respective courts connote their functions. They deal with the disputes of civil and criminal nature as per powers conferred upon them. These courts derive principally from the two important codes prescribing procedures, i.e. Code of Civil Procedure, 1908, and Code of Criminal Procedure, 1973.
It is often said that justice delayed is justice denied. In India, the settlement of cases takes a long time. Many cases are not decided even after decades. Sometimes the plaintiff or the respondent dies before the cases are decided defeating the very purpose for which the case was filed.
There are several reasons for such a delayed justice in our country. The number of judges is woefully short of the requirement as a result of which the number of cases go on piling in various courts. Many vacancies lie unfulfilled because of bureaucracy and bottlenecks. The judges take their own time in deciding each case because there is no time pressure on them lack of concrete proof on evidence, changes of stances by witnesses, corruption, etc. are some other reasons that cause delay in meting out justice. There is a huge pendency even in superior courts, viz. Supreme Court and the High Courts.
The Eleventh Finance Commission recommended the setting up of Fast Track Courts. These courts take up session cases pending for two years or more, and the cases of under trials in jails. The Commission had given a grant of over Rs 700 crore for setting up nearly two thousand Fast Track Courts. Nearly four lakhs pending cases were transferred to these courts.
Getting justice is not only time consuming but also an expensive affair. The court fee, the advocate's charges and frequent visits to the courts involve heavy expenditure. There is also inherent exploitation in the system. The advocates deliberately make the cases linger on for years to ensure their fee for longer durations.
In a country like India where a large section of the population lives in extreme poverty, justice for all is still a dream. The literacy rate being low, the litigants are exploited in various ways.
However, efforts are under way to bring law and justice within the access of poor people. The Legal Services Authorities Act, 1987, as amended in 1994 and 2002, aims at establishing a nation-wide network for providing free and competent legal aid to the poor and weaker sections as per the provisions of Article 39A of the Constitution. In order to implement and monitor legal aid programmes in the country, the National Legal Services Authority (NLSA) has been set up. There are also Supreme Court Legal Services Committee, and High Court Legal Services Committees in each High Court to provide free legal aid to the eligible persons.
Other steps taken by the government are: setting up of vibrant legal aids programmes, promotion of legal literacy, establishing the legal aid clinics in universities and law colleges, training the para-legal personnel, holding the legal aid camps and look adalats, etc.
An amazing number of cases-running into several lakhs have been settled in look adalats. Motor vehicle accident claim cases involving compensation with several thousand crore rupees have been settled. Lakhs of people have benefited from these lokal adalats which have been given the status of civil courts.
The Family Courts Act, 1984 aims at the speedy settlement of disputes relating to marriages and family affairs, etc. These courts are set up in a city or town with a population of over 10 lakhs and at such other places as the State Government deems necessary.
The Parliamentary Committee on Empowerment of Women has recommended the setting up of one Family Court in each district of the country. India is a country inhabited by people of different religious and faiths governed by different sets of personal laws in matters relating to marriage, divorce, succession, adoption, maintenance, etc. There are separate and elaborate laws on each of these issues whereby people get redressal and settlement of their disputes.
There are several law enforcement agencies like the Police, Central Bureau of Investigation, Indo-Tibetan Border Police, Border Security Force, National Security Guards, Assam Rifles, Central Reserve Police Force, Rapid Action Force, etc. They play an important role in maintaining law and order in the country, checking infiltration and cross border crimes, investigating crimes and establishing peace and security. With such elaborate structure of laws and enforcing institutions, law and justice in India is safe and secure.
Related Essays:
The qualifying conditions for payment of gratuity to the employees in India
675 Words Essay on Angola
Essay on Evolution of Hedonistic Ideal in Ethics
Essay on the Measure of Penal Liability and Punishment for Crime in India
Privacy Overview
Legal Systems in India: Overview
Practical law country q&a w-017-5278  (approx. 14 pages), constitution.
Parliamentary government, rule of law and bicameralism from the UK.
Directive Principles of State Policy from Ireland.
Fundamental rights, judicial independence and functions of the president from the US.
Union list and state list from Canada.
Concurrent list and freedom of trade from Australia.
Fundamental duties from the former USSR.
General Constitutional Features
Head of State
Lok Sabha (House of the People). The political party or coalition of political parties with a majority in the Lok Sabha forms the government. The members of the Lok Sabha are directly elected by the people from their territorial constituencies.
Rajya Sabha (Council of States). The members of the Rajya Sabha are indirectly elected from the state assemblies.
The ordinance-making powers of the President and the governors.
Delegated executive legislation.
Proposal and Drafting
One for introduction.
One for scrutiny.
One for passing.
National emergency. National emergency can be declared if there is a threat to the security of India or a part of India. It must be subsequently approved by Parliament within one month, and can be repeatedly extended. All fundamental rights under the Constitution (except the rights to life and personal liberty) are automatically suspended. National emergencies have been declared three times in India's history, two of which were during wars.
State emergency. State emergency can be declared in a state if it is found that the "constitutional machinery" of the state has failed (that is, the governance cannot be carried out in a constitutional manner). Loss of majority of the ruling party in the state government, collapse of coalition or death of the chief minister of a state have been the most prominent causes of imposition of state emergency in India. Once declared, the President assumes all executive and administrative power of that state (this is known as the President's rule). State emergency must be approved by Parliament within two months and can be extended for a maximum period of three years. An extension beyond one year can be made only if a national emergency has been declared and it is difficult to hold elections in that state. State emergencies have been declared in various states several times.
Financial emergency. Financial emergency can be declared if the financial stability or the credit of India (or of any part of it) is threatened. Normally, financial emergency can be declared for a period of two months but can be extended with parliamentary approval. During a financial emergency, the President can give any directions they deem necessary and adequate to states, including to present all money bills to them to consider, or to decrease the remuneration of public servants. Financial emergency has never been declared in India.
Equality before the law.
Right against discrimination.
Equality of opportunity.
Freedom of speech and expression, movement, religion, peaceful assembly and practicing any profession.
Right to life and personal liberty.
Legal System
Main Sources of Law
The Constitution of India. This is the supreme source of law.
Statutes. Statutes are enacted by the Parliament or the state legislatures. At local level, subordinate delegated legislation (such as rules, regulations and bye-laws) is passed by local authorities (such as government departments, municipal corporations, municipalities and gram panchayat ).
Customary law. In certain aspects, local customs and conventions (usually religious in nature) that are not against any statute or morality are also applicable.
Judicial decisions. While technically not law, judicial decisions of superior courts like the Supreme Court of India and High Courts are another important legal source, and have precedential value.
Court Structure and Hierarchy
Family courts to deal with issues relating to marriage, inheritance, guardianship of minors and maintenance.
The Special Court of Central Bureau of Investigation to deal with cases of corruption and bribery.
Some High Courts and District Courts, which house commercial courts which deal only with commercial matters of specified value, including matters relating to arbitration.
Central Administrative Tribunal, which adjudicates disputes that relate to the recruitment and conditions of service of public servants.
National and State Human Rights Commissions for the protection of human rights.
National Company Law Tribunal and National Company Law Appellate Tribunal, which adjudicate issues relating to company law, including insolvency and bankruptcy matters.
Consumer disputes forums at national, state and district level to deal with consumer disputes.
Competition Commission of India to promote and protect market competition.
Ombudsman for banking, Insurance, Income tax and electricity matters.
Income Tax Appellate Tribunal, Central Excise and Service Tax Appellate Tribunal and Sales Tax Appellate Tribunal to hear tax and excise matters.
The judges of the Supreme Court and the High Courts have secured tenure and cannot be removed from office (unless there is proven misconduct or incapacity).
The Constitution empowers the Supreme Court and the High Courts to punish any person for its contempt.
Appointment
Qualifications.
Must be a citizen of India.
Must be graduate in law.
Should have been enrolled or qualified to be enrolled as an advocate.
Be a graduate in law
Have the prescribed minimum experience as an advocate (usually seven years) or as a judge.
Be an Indian citizen.
Be under the age of 62 years.
Have either held a judicial office in India for ten years or practised as an advocate of High Court(s) for ten years.
Be under the age of 65 years.
judge of a High Court for at least five years;
an advocate of a High Court for at least ten years; or
a distinguished jurist in the opinion of the President of India.
Litigation (Civil and Criminal)
Directing further investigation.
Assisting in the framing of charges.
Calling any person as witness and procuring evidence.
Warrants of arrest
Proclamations for enforcing a person's presence before the court (either for making a statement or for producing a document).
Criminal Law
Role of judiciary, role of legal counsel.
There is no better evidence (that is, primary evidence, which is required to be given first).
A proper explanation is given for the absence of primary evidence.
The party that would fail if no evidence were given on either side.
The party asserting a claim or who intends to persuade the court of any fact.
Contributor Profiles
Ashish Bhan, Partner
Telenor in the 2G Scam case.
Agusta-Westland and Leonardo in their proceedings before the CBI and the Enforcement Directorate relating to allegations under the VVIP Helicopter contract with the Indian government.
Embraer and Virgin Mobile in separate enquiries before the Enforcement Directorate.
Some of the key clients that Ashish has advised and represented include AgustaWestland, Leonardo, Embraer, MBDA, Tata Communications, Telenor, Mitsubishi Group, Axiom Telecom, Western Union, D. E. Shaw, AES Energy, Cairn Energy and Mytrah Energy.
Advising and representing telecom companies on issues including disputes with shareholders, with the regulatory authorities and with various vendors in the telecom industry.
Currently representing Eight Capital (as an investor in Patel Engineering Limited) in several arbitrations and related court proceedings in multiple jurisdictions across India.
Mohit Rohatgi, Partner
Embraer in its ongoing Enforcement Directorate enquiry.
Several other clients in regulatory investigations of the Central Bureau of Investigation (CBI), the Directorate of Enforcement (ED), the Directorate of Revenue Intelligence (DRI), the Serious Fraud Investigation Office (SFIO), the Reserve Bank of India (RBI) and the local police.
Matters on employee frauds, in-house compliances, anti-corruption/ anti-bribery laws and cyber frauds
Representing and advising global entities such as Leonardo Spa, AgustaWestland, Embraer S.A., MBDA, Axon Partners, TCI Fund Management, Aon plc, Azure Power, Heineken, Omron, Mitsubishi, Grupo T-Solar, Deutsche Investitions (DEG), Madison Capital, Asian Genco, Khazanah Nasional, Eight Capital, Patel Engineering, Tata Communications and GMR Group.
India Chapter in the Chambers International Fraud & Asset Tracing 2021 Global Practice Guide (Chambers and Partners).
Country Q&A titled "Regulation of the Legal Profession in India: Overview" in Practical Law Global Guide (Thomson Reuters).
The operation of the mandatory bid rule as a result of buy-back: recent developments in India, (Law and Financial Markets Review, Oxford).
Cross-border - Legal Concepts
This resource is periodically updated for necessary changes due to legal, market, or practice developments. Significant developments affecting this resource will be described below.
Ctrl + Alt + T to open/close
INDIAN JOURNAL OF LAW AND JUSTICE
About the journal
Editorial Boards
Advisory Boards
Journal Archives
Reach Us
International Standard Serial Numbers (ISSN) - 0976 3570 UGC-CARE listed Internationally Indexed with SCOPUS and HeinOnline
Indian Journal of Law and Justice is a peer-reviewed Journal published in March and September, by the Department of Law, University of North Bengal, Darjeeling, West Bengal, India. Indian Journal of Law and Justice is intended to serve as the outlet for theoretical and empirical research in basic concepts of law and its various dimensions depending upon the period of time and as well as its applicability to the nature of society in which it is to operate.
The publications in this journal is the testimony to the fact which we will go a long way in spreading the inference of multi-faceted research in various fields of law. The principle of this journal should ideally be a platform for exchange of ideas and dissemination of information not only from established legal luminaries but also for the young faculties and researchers in the field of law and allied subjects.
Frequency : Bi-Annual
Medium : Print Only
Published since : 2010
Discipline : Arts and Humanities
Subject Focus : Law & Justice
Printed at : University Press, NBU
From editor's desk
Season's Greetings! I am glad to announce the publication of the Vol. 13 No. 02 issue of the Indian Journal of Law and Justice. The Indian Journal of Law and Justice has come a long way in the last one decade from being a national law journal to being an internationally acclaimed journal and from being a mere print version to having a website of its own, namely ijlj.nbu.ac.in. I also announce the indexing of the journal with SCOPUS along with the HeinOnline. Innumerable scholars, academicians and professionals from the field of law as well as other social sciences sector have been relying on this journal for their scholarly publications and have played a pivotal role in their early career success. I along with my highly efficient editorial team pledge to building on the legacy of this journal. With the dawn of the New Year, a few changes in the submission process are expected. We are making an endeavour for online submissions of articles and research papers to improve and expedite peer review. We, as a team, shall continue to remain committed to making it a forum that welcomes scholarship from a diverse and global group of authors, whose ideas are at the cutting edge of law and policy research.
Read More...
From editor's desk
Season's Greetings!
I am glad to announce the publication of the Vol. 13 No. 02 issue of the Indian Journal of Law and Justice. The Indian Journal of Law and Justice has come a long way in the last one decade from being a national law journal to being an internationally acclaimed journal and from being a mere print version to having a website of its own, namely ijlj.nbu.ac.in. I also announce the indexing of the journal with SCOPUS along with the HeinOnline. Innumerable scholars, academicians and professionals from the field of law as well as other social sciences sector have been relying on this journal for their scholarly publications and have played a pivotal role in their early career success. I along with my highly efficient editorial team pledge to building on the legacy of this journal. With the dawn of the New Year, a few changes in the submission process are expected. We are making an endeavour for online submissions of articles and research papers to improve and expedite peer review. We, as a team, shall continue to remain committed to making it a forum that welcomes scholarship from a diverse and global group of authors, whose ideas are at the cutting edge of law and policy research.
The current issue opens with the issue of judicial oversight on administrative contracts in Jordan authored by Dr. Tareq al Billeh, which highlights the need for the administrative judiciary in Jordan to retreat from its jurisprudence, which states that the jurisdiction of the administrative judiciary has been mentioned exclusively, as these jurisdictions do not include disputes related to contracts of all kinds, including administrative contracts.
The conflict between hate speech and free speech has been taking the centre stage and the issue of cyber hate by drawing a comparison between Malaysia and India has been eruditely presented by Nadia Nabila Mohd Saufi, Saslina Kamaruddin and Niteesh Kumar Upadhyay. On a similar note, S.M. Amir Ali has examined the enabling role played by the judiciary in enriching and deepening the free speech jurisprudence when faced with cases of sedition. The author attempts to trace the genealogy of the sedition law, along with shedding light on the background in which it was enacted in colonial India.
Manual Scavenging remains to date the social evil that has been an obstacle in the road of "India Shining". Dr. Namita Singh Malik and Dr. Smita Gupta paper on manual scavenging delves into legal institutional mechanisms available in South Asian countries to address the problem of manual scavengers. It also proposes workable solutions to put an end to this obnoxious prevalent practise. Vatsala Mishra and Mayank Singh's note on Municipal Solid Waste Management traces lacunae of Solid Waste Management Rules, 2016 and questions the insufficiency and the incompetency.
Dr. Sanjay Prakash Srivastav's "Functioning of Indian Courts and Litigants' Right to Justice" attempts to unearth what forces are obstructing, or working as a barrier in achieving the goal set by preamble of the Indian Constitution and preventing implementation of statutory obligations relating to speedy justice.
Protection of traditional knowledge with respect to Geographic Indications and The Protection of Traditional Knowledge Bill, 2022 by Dr. Shambhu Prasad Chakrabarty Abhisekh Rodricks and Legal Regimes of Changing Space Security by Jinia Kundu and Dr. Bhavani Prasad Panda delve into unique areas of legal regime in India and abroad.
Special mention of papers on Recognising the Social and Cultural Rights of the Climate Refugees in Sundarban Delta by Mrinalini Banerjee and Dr. S. Shanthakumar and Damming the Rivers Of North Bengal by Soumya Pratik Dutta and Madhumita Dhar Sarkar are due here as they raise the climate change and legal issues with reference to climate refugees and river biodiversity. Also, Siddharth Singh's paper on "Common but Differentiated Responsibilities" principle of climate change regime highlights the needs for appropriate application of the principle of CBDR to address the concerns of vulnerable countries that are regularly struggling with the threats of climate emergency.
Gyandeep Chaudhury's research paper on Artificial Intelligence and Copyright/Authorship dilemma raises concerns over inclusion and amendment of Copyright laws to include AI. Akshay Baburao Yadav and Shivanjali Mane's paper deals with the constitutional right of online streaming of court proceedings and the issues thereto. The paper on cyberspace based cross-border terrorism by Veerendra Mohan, examined efficacy of extant laws to deal with this contemporary form of terror.
Amrita Singh and Dr. Ravi Kant Verma's commentary on the Triple Talaq verdict of the Supreme Court of India in Shayara Bano case traces the jurisprudence evolved by Indian courts vis-à-vis personal laws and therefore the right to spiritual freedom.
This issue contains two book reviews handled deftly and concisely by two young reviewers.
I thank all contributors for their submissions to this edition and their cooperation with the editorial team during the production phase. I express my gratitude again to the entire Editorial Team whose commitment and perseverance made this publication possible.
Suggestions and opinions for the improvement of the journal is solicited.
With Best Wishes
Chief Editor
@Copyright North Bengal University | Developed and maintained by CIRM, NBU | Content provided by Department of Law
Home / Essay Samples / Law, Crime & Punishment / Judiciary / Justice
Relationship Between Equality and Justice: Justice for All in India
Essay details.
Social Issues , Law, Crime & Punishment , Sociology
Social Inequality , Judiciary , Individual and Society
Equality , Justice , Social Justice
Please note! This essay has been submitted by a student.
Table of Contents
Introduction, social justice, economic justice, political justice, supporting facts, lack of transparency, hardships of the poor.
Equality before law
Prohibition of discrimination
Equality of opportunity in public appointments
Abolition of untouchability
Abolition of titles
Prohibition of exploitation
Promotion of interests of backward and weaker sections of society
Protection of interests of minorities
Special facilities of weaker sections of society
Right to property is made legal right
Adequate means of livelihood
To check the concentration of wealth and means of production
Equal pay for equal work
Protection against economic exploitation
Social security
Participation of workers in the management of industries
Right to hold public office
Right to criticise the government 
Right to form political organisations
Right to protest
Protection of rights
Pendency of Cases
hold government or key decision-makers to account
promote good governance
improve public policy and efficiency
combat corruption
Backlog of cases need to be reduced : Pending and piling up of cases need to be reduced. One way to achieve this is by increasing the number of working days in courts. It is found that there is around 45% vacancy in High court and about 25% vacancy in Lower court, hence it is vital to increase the number of judges who are educated and efficient. Strict deadlines for cases must be given to the judges in order to speed up the decision making process.
Legal and Technical reforms: Old and archaic laws must be removed in order to avoid unnecessary delays in proceedings. Also, the police must make use of all the technological advancements for speeding up the investigations. Technological utilisation can improve the decision making process.
Removal of corruption: Many measures to reduce corruption was implemented, but all of them proved to be of no use. There are still cases of corruption reported, and the accused are of high position in the society. The existing laws and measures to eradicate corruption should be strengthened and applied to anyone engaging in these activities.
Transparency between law and citizens: There should be a certain amount of transparency between the law and order and the citizens. The citizens should not be kept in the dark and should be informed of the activities of decision-makers, as they are the ones who, ultimately, have to pay the price. This way, those in power can be held responsible for the consequences.
Capital punishment for atrocious crimes: Capital punishment for heinous crimes, such as child abuse, rape and even serious cases of corruption must be done so that in the distant future, no person will knowingly be engaged in such illegal activities. It should be implemented based on clear evidence and irrespective of the person's position in the society. Fear of law is one of the most important feelings required to be inculcated in the minds of each and every person living in this country.
Equality for all: Giving equal rights to all can be a major step to effect change in the society. There are many existing policies that state this promise, but nobody checks whether these are implemented efficiently. Many people are not even aware of their basic rights and these lead to misuse of power by the authority upon them. This should change and people, especially the underprivileged, should be given awareness about the rights that they, as citizens, can enjoy.
Get quality help now
Verified writer
Proficient in: Social Inequality , Judiciary , Individual and Society
+ 75 relevant experts are online
More Essay Samples on Topic
The famous novelist Aleksandr Solzhenitsyn once said "Justice is conscience, not a personal conscience but conscience of the whole humanity." Justice is one of the most dominant themes in the book of Montana 1948 by Larry ...
In Letter From Birmingham Jail, Martin Luther King, Jr. speaks out against injustice, establishing that for justice to prevail, one must oppose injustice at every turn; even if that means landing in jail. King famously proclaims ...
My literature review is on the role of law and justice in Le Morte d'Arthur. The general consensus in the articles I read appear to be that the law and how it is enforced is a hinderance to true justice and even brings about ...
While Last Dance isn't strictly a gender-switched re-telling of Dead Man Walking, there are a number of obvious similarities. In this film, the death row inmate is Cindy Liggett (Sharon Stone), a woman tried and convicted for ...
The identification and delineation of three complex issues that affect youth offenders presenting for justice services using statistics from Australian Institute of Crime (AIC) or Australian Bureau of Statistics (ABS) In recent ...
Plato was a philosopher during the fifth century BCE. He was an understudy of Socrates and later instructed Aristotle. He established the Academy, a scholarly program which many consider being the first Western university. Plato ...
The term "Ex- offenders" is used for a person with a criminal record. Not all ex-offenders live a peaceful life after they were released from the prison. Some may lead a normal and brighter life while others may enter a second ...
Restorative Justice is believed to be a theory of justice that aims to repair the harm caused by criminal behavior. It is usually accomplished through cooperative processes that allows all parties involved to meet up and solve ...
In the play Death and The Maiden, written by Ariel Dorfman presents a story that has two sides. On one side, horrifying crimes that have offended people's human rights were pledged and one victim, in particular, Paulina, is ...
We use cookies to offer you the best experience. By continuing, we'll assume you agree with our Cookies policy .
Choose your writer among 300 professionals!
You cannot copy content from our website. If you need this sample, insert an email and we'll deliver it to you.
Please, provide real email address.
This email is exists.
Free law study resources
No notifications.
Disclaimer: This essay has been written by a law student and not by our expert law writers. View examples of our professional work here .
View full disclaimer
Any opinions, findings, conclusions, or recommendations expressed in this material are those of the authors and do not reflect the views of LawTeacher.net. You should not treat any information in this essay as being authoritative.
Administration of the Criminal Justice System in India
Info: 4696 words (19 pages) Essay Published: 6th Aug 2019
Reference this
Jurisdiction / Tag(s): Indian law
Introduction
The essential object of criminal law is to protect society against criminals and law-breakers. For this purpose the law holds out threats of punishments to prospective lawbreakers as well as attempts to make the actual offenders suffer the prescribed punishments for their crimes. Therefore, criminal law, in its wider sense, consists of both the substantive criminal law and the procedural (or adjective) criminal law. Substantive criminal law defines offences and prescribes punishments for the same, while the procedural law administers the substantive law.
Therefore the two main statues which deals with administration of criminal cases in our country are criminal procedure code i.e. Crpc and Indian penal code i.e. Ipc being procedural and substantive respectively. However with the changing times the societal norms also change and people who are part of this society have to accept this change either by way of compromise or any other way in order to adjust and make them still the part of the very same society. In earlier days there was no criminal law in uncivilized society. Every man was liable to be attacked in his person or property at any time by any one. The person attacked either succumbed or over-powered his opponent. "A tooth for a tooth, an eye for an eye, a life for a life" was the forerunner of crimi­nal justice [ 1 ] . As time advanced, the injured person agreed to accept compensation, instead of killing his adversary. Subsequently, a sliding scale came into existence for satisfying ordinary offences. Such a system gave birth to archaic criminal law.
For a long time, the application of these principles remained with the parties themselves, but gradually this function came to be performed by the State. The germs of criminal jurisprudence came into existence in India from the time of Manu. In the category of crimes Manu has recognized assault, theft, robbery, false evidence, slander, criminal breach of trust, cheating, adultery and rape. The king protected his subjects and the subjects in return owed him allegiance and paid him revenue. The king administered justice himself, and, if busy, the matter was entrusted to a Judge. If a criminal was fined, the fine went to the king's treasury, and was not given as compensation to the injured party. [ 2 ]
Later with the advent of western jurisprudence and passing of various charters and commissions and the advent of British rule the Indian society succumbed or we can probably say adjusted or adapted and aligned itself to the adversarial system of justice dispensation which prevails even today but with a lot of changes which have been time and again being made to it to suit to the needs of the changing times. In today's world one needs to have a receptive, broad and open mind in order to solve various problems which are discussed in chapter one being faced by our justice system. Since it is evident that a change is required in our criminal justice system and there is a need to adhere to recourse to alternative methods of dispute resolution even in criminal cases instead of making a major change we firstly have to see the common features of a trial and the procedure which is followed by our courts or system for the administration of criminal justice and its flaws which is discussed as further. [ 3 ]
At the outset of this chapter the researcher would like to state that owing to paucity of time and nature of topic selected the researcher has limited his scope of study to a certain specific offences only and would be dealing with them and the lacuna which exists in the administration procedure followed and which particular technique of ADR can be used to curb the said problems and side by side would result in a fair and expeditious trial.
Procedure for Administration of Criminal Justice
The procedure of administration of criminal justice in our country is divided into three stages namely investigation, inquiry and trial. The Criminal procedure code 1973 provides for the procedure to be followed in investigation, inquiry and trial, for every offence under the Indian Penal Code or under any other law. Now before discussing the procedure of administration there are certain basic terms one should be aware of these being;
Cognizable offences.
Non cognizable offences.
Investigation.
Section 2(c) of the Code defines 'Cognizable Offence' and 'Cognizable case' as follows: –
"Cognizable Offence" means an offence means an offence for which, and "Cognizable case" means a case in which, a police officer may, in accordance with the First Schedule or under any other law for the time being in force, arrest without warrant".
Whereas section 2(l) defines "Non-cognizable offence" means an offence for which, and "non-cognizable case" means a case in which, a police officer has no authority to arrest without warrant"
Section 2 (g) defines "Inquiry" means every inquiry, other than a trial, conducted under this Code by a Magistrate or court; and section 2 (h) defines "Investigation" includes all the proceedings under this Code for the collection of evidence conducted by a police officer or by any person (other than a Magistrate) who is authorized by a Magistrate in this behalf,
Therefore for a dispute to be resolved the said case has to go through the three stages i.e. inquiry investigation and trial and after this process is completed the judgement of the court is passed by the judge who decides the case and its outcome. Although the said process appears to simple and plain on paper but in practicality is cumbersome and time consuming which is defeating the main essence of a criminal system i.e. fair and expeditious justice and hence warrants a change now.
The three stages: namely investigation, inquiry and trial are as follows
Investigation is a preliminary stage conducted by the police and usually starts after the recording of a First Information Report (FIR) in the police station. Section 154 [ 4 ] provides that any information received in the police station in respect of a cognizable offence shall be reduced into writing, got signed by the informant and entered in the concerned register. Section 156(1) requires the concerned officer to investigate the facts and circumstances of such a case without any order from the Magistrate in this behalf. If Magistrate receives information about commission of a cognizable offence he can order an investigation. In such cases citizen is spared the trouble and expense of investigating and prosecuting the case.
Section 157 [ 5 ] of the code provides for the procedure for investigation which is as; if the officer-in-charge of a police station suspects the commission of an offence, from statement of FIR or when the magistrate directs or otherwise, the officer or any subordinate officer is duty-bound to proceed to the spot to investigate facts and circumstances of the case and if necessary, takes measures for the discovery and arrest of the offender. It primarily consists of ascertaining facts and circumstances of the case, includes all the efforts of a police officer for collection of evidence: proceeding to the spot; ascertaining facts and circumstances; discovery and arrest of the suspected offender; collection of evidence relating to the commission of offence, which may consist of the examination of various persons including the accused [ 6 ] and taking of their statements in writing and the search of places or seizure of things considered necessary for the investigation and to be produced at the trial; formation of opinion as to whether on the basis of the material collected there is a case to place the accused before a magistrate for trial and if so, taking the necessary steps for filing the charge-sheet. The investigation procedure ends with a submission of a police report to the magistrate under section 173 of the code this report is basically a conclusion which an investigation officer draws on the basis of evidence collected.
Now the second phase is, Inquiry dealt under sections 177-189 of the code which consists of a magistrate, either on receiving a police report or upon a complaint by any other person, being satisfied of the facts. Lastly, the third stage is trial. Trial is the judicial adjudication of a person's guilt or innocence. Under the Crpc, criminal trials have been categorized into three divisions having different procedures, called warrant, summons and summary trials.
Section 2(x) of the Crpc defines Warrant-case i.e. "Warrant-case" means a case relating to an offence punishable with death, imprisonment for life or imprisonment for a term exceeding two years; A warrant case relates to offences punishable with death, imprisonment for life or imprisonment for a term exceeding two years. Trial of warrant cases is dealt under sections 238-250 of the code.
The Crpc provides for two types of procedure for the trial of warrant cases i.e. By a magistrate, triable by a magistrate, viz., those instituted upon a police report and those instituted upon complaint. In respect of cases instituted on police report, it provides for the magistrate to discharge the accused upon consideration of the police report and documents sent with it. In respect of the cases instituted otherwise than on police report, the magistrate hears the prosecution and takes the evidence. If there is no case, the accused is discharged. If the accused is not discharged, the magistrate holds regular trial after framing the charge, etc. In respect of offences punishable with death, life imprisonment or imprisonment for a term exceeding seven years, the trial is conducted in a session's court after being committed or forwarded to the court by a magistrate.
A summons case means a case relating to an offence not being a warrant case, implying all cases relating to offences punishable with imprisonment not exceeding two years. In respect of summons cases, there is no need to frame a charge. The court gives substance of the accusation, which is called "notice", to the accused when the person appears in pursuance to the summons. The court has the power to convert a summons case into a warrant case, if the magistrate thinks that it is in the interest of justice. The provisions regarding the procedure to be followed in summons case is dealt under section 251-259 of the Crpc.
Summary trials are dealt under section 260 – 265 of the Crpc the procedure is as provided; the high court may empower magistrates of first class to try certain offences in a summary way where as second class magistrates can summarily try an offence only if it is punishable only with a fine or imprisonment for a term not exceeding six months. In a summary trial no sentence of imprisonment for a term exceeding three months can be passed in any conviction. The particulars of the summary trial are entered in the record of the court and in every case which is tried summarily in which the accused does not plead guilty the magistrate records the substance of the evidence and a judgment containing a brief statement of the reasons for the finding.
The common features of the trials in all three of the aforementioned procedures may be roughly broken into the following distinct stages:
1. Framing of charge or giving of notice.
This is the beginning of a trial. At this stage, the judge is required to weigh the evidence for the purpose of finding out whether or not a prima facie case against the accused has been made out. In case the material placed before the court discloses grave suspicion against the accused that has not been properly explained, the court frames the charge and proceeds with the trial. If, on the contrary, upon consideration of the record of the case and documents submitted and after hearing the accused person and the prosecution in this behalf, the judge considers that there is not sufficient ground for proceeding, the judge discharges the accused and records reasons for doing so. [ 7 ]
The words "not sufficient ground for proceeding against the accused" mean that the judge is required to apply a judicial mind in order to determine whether a case for trial has been made out by the prosecution. It may be better understood by the proposition that whereas a strong suspicion may not take the place of proof at the trial stage, yet it may be sufficient for the satisfaction of the court in order to frame a charge against the accused person.
The charge is read over and explained to the accused. If pleading guilty, the judge shall record the plea and may, with discretion convict him however if the accused pleads not guilty and claims trial, then trial begins. Trial starts after the charge has been framed and the stage preceding it is called inquiry. After the inquiry, the charge is prepared and after the formulation of the charge the trial of the accused starts. A charge is nothing but formulation of the accusation made against a person who is to face trial for a specified offence. It sets out the offence that was allegedly committed.
2. Recording of prosecution evidence
After the charge is framed, the prosecution is asked to examine its witnesses before the court. The statement of witnesses is on oath. This is called examination-in-chief. The accused has a right to cross-examine all the witnesses presented by the prosecution [ 8 ] .
Section 309 of the Crpc further provides that the proceeding shall be held as expeditiously as possible and in particular, when the examination of witnesses has once begun, the same shall be continued day-to-day until all the witnesses in attendance have been examined.
3. Statement of accused
The court has powers to examine the accused at any stage of inquiry or trial for the purpose of eliciting any explanation against incriminating circumstances appearing before it. However, it is mandatory for the court to question the accused after examining the evidence of the prosecution if it incriminates the accused. This examination is without oath and before the accused enters a defence. The purpose of this examination is to give the accused a reasonable opportunity to explain incriminating facts and circumstances in the case.
4. Defence evidence
If after taking the evidence for the prosecution, examining the accused and hearing the prosecution and defence, the judge considers that there is no evidence that the accused has committed the offence, the judge is required to record the order of acquittal [ 9 ] .However, when the accused is not acquitted for absence of evidence, a defence must be entered and evidence adduced in its support. The accused may produce witnesses who may be willing to depose in support of the defence. The accused person is also a competent witness under the law. The accused may apply for the issue of process for compelling attendance of any witness or the production of any document or thing. The witnesses produced by him are cross-examined by the prosecution [ 10 ] .
The accused person is entitled to present evidence in case he so desires after recording of his statement. The witnesses produced by him are cross-examined by the prosecution. Most accused persons do not lead defence evidence. One of the major reasons for this is that India follows the common law system where the burden of proof is on the prosecution, and the degree of proof required in a criminal trial is beyond reasonable doubt.
5. Final arguments
This is the final stage of the trial. The provisions of the Crpc provide that when examination of the witnesses for the defence, if any, is complete, the prosecutor shall sum up the prosecution case and the accused is entitled to reply. The same is provided for under section 234 of the code [ 11 ] .
6. Judgment
After conclusion of arguments by the prosecutor and defence, the judge pronounces his judgment in the trial [ 12 ] . Here it is relevant to mention that the Crpc also contains detailed provisions for compounding of offences. It lists various compoundable offences under table 1 of the Indian Penal Code which may be compounded by the specified aggrieved party without the permission of the court and certain offences under table 2 that can be compounded only after securing the permission of the court compounding of offences also brings a trial to an end [ 13 ] .
Under the Crpc an accused can also be withdrawn from prosecution at any stage of trial with the permission of the court. If the accused is allowed to be withdrawn from prosecution prior to framing of charge, this is a discharge, while in cases where such withdrawal is allowed after framing of charge, it is acquittal [ 14 ] .
The above described is the process how a trial takes place for dispensation of a criminal case although this six stepped procedure looks plain and simple it suffers from many inherent lacunas which become the reasons for delay and hampers an expeditious trial and not to forget the option of appeal is again there where the state or the criminal has option to appeal to appellate court and as well as seek a permission to file a special leave petition to the supreme court where in again all this process is repeated except for the fact that the supreme court only deals with cases where there is a question of law involved.
The following are some of the problems of our trial procedure which pose as hurdles to speedy dispensation of cases;
Investigation though is the foundation of the Criminal Justice System but is unfortunate that it is not trusted by the laws and the courts themselves the same can be explained by a perusal of sections 161 and 162 of the Criminal Procedure Code which provides that the statements of the witnesses examined during investigation are not admissible and that they can only be used by the defence to contradict the maker of the statement, the confession made by accused is also not admissible in evidence. The statements recorded at the earliest stage normally have greater probative value but can't be used in evidence.
It is common knowledge that police often use third degree methods during investigation and there are also allegations that in some cases they try to suppress truth and put forward falsehood before court for reasons such as corruption or extraneous influences political or otherwise. Unless the basic problem of strengthening the foundation is solved the guilty continue to escape conviction and sometimes even innocent persons may get implicated and punished.
Secondly the police officers face excessive work load due to lack of manpower and the public at large is non co-operative because of the public image of the police officers and there is lack of coordination with other sub-system of the Criminal Justice System in crime prevention to add to the agony there is a lot of misuse of bail and anticipatory bail provisions, more over due to Political and executive interference police is directed for other tasks which are not a part of police functions. It may be apt to point out that the rank of the IO investigating a case also has a bearing on the quality of investigation. The minimum rank of a station house officer (SHO) in the country is sub inspector (SI). However, some of the important police stations are headed by the officers of the rank of Inspector. It has been observed that investigations are mostly handled by lower level officers, namely, HC and ASI etc.
The senior officers of the police stations, particularly the SHOs generally do not conduct any investigations themselves. This results in deterioration of quality of investigations. It is therefore necessary to address ourselves to the problems and strengthen the investigation agency. Furthermore the common citizen is not aware of the distinction between cognizable and non-cognizable offences. There is a general feeling that if anyone is a victim of an offence the place he has to go for relief is the police station. It is very unreasonable and awkward if the police were to tell him that it is a non-cognizable offence and therefore he should approach the Magistrate as he cannot entertain such complaint.
Thirdly, the investigation of a criminal case, however good and painstaking it may be, will be rendered fruitless, if the prosecution machinery is indifferent or inefficient. One of the well-known causes for the failure of a large number of prosecutions is the poor performance of the prosecution. In practice, the accused on whom the burden is little engages a very competent lawyer, while, the prosecution, on whom the burden is heavy to prove the case beyond reasonable doubt, is very often represented by persons of poor competence, and the natural outcome is that the defence succeeds in creating the reasonable doubt on the mind of the court.
Fourthly, the most notorious problem in the functioning of the courts, particularly in the trial courts is the granting of frequent adjournments on most flimsy grounds. This malady has considerably eroded the confidence of the people in the judiciary. Adjournments contribute to delays in the disposal of cases. They also contribute to hardship, inconvenience and expense to the parties and the witnesses. The witness has no stake in the case and comes to assist the court to dispense justice. He sacrifices his time and convenience for this. If the case is adjourned he is required to go to the court repeatedly. He is bound to feel unhappy and frustrated. This also gives an opportunity to the opposite party to threaten or induce him not to speak the truth therefore the right to speedy trial is thwarted by repeated adjournments.
Fifthly, one of the major causes for delay even in the commencement of trial of a criminal case is service of summons on the accused. The Code of Criminal Procedure provides for various modes of service. Section 62 of the Code provides that summons shall be served by a Police Officer, or subject to such rules being framed by the State Government, by any officer of the Court or other public servant. Unfortunately rules have not been framed by many State Governments to enable service otherwise than through police officers. Since the Criminal Procedure Code itself provides for other means of service namely through registered post in the case of witnesses, it should also provide for service on accused through facilities of courier service, fax where available.
Lastly our country suffers from low judge population ratio because of which the pendency of work increases therefore the judges take a long time in delivering judgments this again adds to enlargement of the time frame of a case to be decided from its intuition point because of which the litigants feel that litigation is a time consuming and lengthy procedure the two areas which need special attention for improving the quality of justice are prescribing required qualifications for the judges and the quality of training being imparted in the judicial academics.
Since the above problems curb the speedy dispensation of cases the researcher in order to provide or seek a solution for remedying and trying to move away from the old colonial shackles has undertaken to research upon this topic where the main research ground would be whether introduction ADR techniques in certain criminal cases would lead to speedy dispensation of cases without calling in for a major infrastructural change for this very same purpose the researcher has chosen six particular sections which would be dealt further where each section would be explained along with a its classification and which method of trial is followed and by using a certain technique of ADR in trial of that particular offence would lead to expeditious and fair trial as when compared to the traditional litigation method ,
The researcher owing to paucity of time and since compulsory compromise is not possible all criminal cases the researcher has undertaken to propose the following;
Adding more offences under section 320(1) table from the table under section 320(2) i.e. offence which are to be compounded with the permission of the court should now be allowed to be compounded without eh permission of the court where both the parties agree to settle the matter and refer the said matters for mediation instead of normal trial procedure.
Sending all maintenance and family discord matters under section 125 Crpc for mediation using family group conferencing method instead of normal court trial.
Using victim offender mediation method for cases under section 323 IPC i.e. HURT.
Using victim offender mediation method for cases under section 379 IPC i.e. Theft.
Using victim offender mediation method or early neutral evaluation method for cases of Criminal breach of trust dealt under section 405-408 IPC.
Sending cases of defamation dealt under section 499 IPC for mediation.
For the sake of brevity the researcher would divide the scope of introducing ADR techniques into two chapters being scope of ADR in Code of Criminal procedure where in section 320 and section 125 would be dealt with and the next following chapter would be discussing about introducing ADR techniques in the substantive criminal law i.e. IPC and would deal each section as a sub part of the next chapters where in the following would be its sub –sub parts;
Content of the section and its explanation.
Which technique of ADR to be used for resolution of that dispute and matching the dispute resolution process which would lead fair and expeditious trial.
A case law showing delay caused due to following of normal trial procedure with reference to that particular section and how usage of a particular technique of ADR would resolve the said problem or where already such changes are being incorporated or have been recommended by the Courts.
Now further we would move to the next chapter where in the researcher would discuss about introducing ADR techniques in the Code of criminal procedure, 1973.
Cite This Work
To export a reference to this article please select a referencing stye below:
Related Services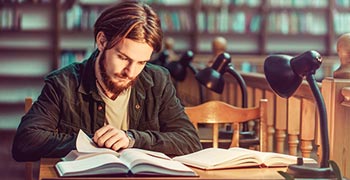 Law Essay Writing Service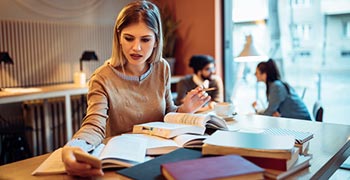 Law Dissertation Writing Service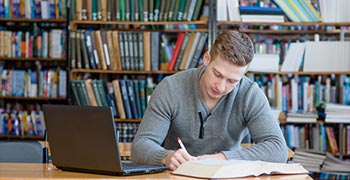 Law Assignment Writing Service
Related Content
Content relating to: "Indian law"
This selection of law content including essays, dissertations, problem questions, and case summaries is relevant to Indian law students and to those studying Indian law from outside of India. India has an organic law as a consequence of the common law system. Through judicial pronouncements and legislative action, this has been fine-tuned for Indian conditions.
Related Articles
Life Approach to Environmental Protection
Environment and life are interrelated. Our lives depend on natural resources such as air, water, and land. Environmental destruction threatens survival; conversely, human rights violations can cause environmental degradation,...
Constitutional Law
To understand the applicability of the Constitutional Provision for grant of special leave to appeal by the Supreme Court, it is necessary to understand the constitutional provisions for appeal to the Supreme Court....
Doctrine of Public Trust
The doctrine of public trust has evolved over the years to emerge as one of the core principles for the judiciary to substantiate the legitimacy of governmental action that interferes with the use by the general public of natural resources....
DMCA / Removal Request
If you are the original writer of this essay and no longer wish to have your work published on LawTeacher.net then please:
Jurisdictions / Tags
Our academic writing and marking services can help you!
Marking Service
Samples of our Service
Full Service Portfolio

Freelance Writing Jobs
Looking for a flexible role? Do you have a 2:1 degree or higher?
Study Resources
Free resources to assist you with your legal studies!
OSCOLA Referencing
SQE Study Guide
Legal Case Summaries
Act Summaries
Lecture Notes
Problem Question Examples
Law Study guides
UK Law Blog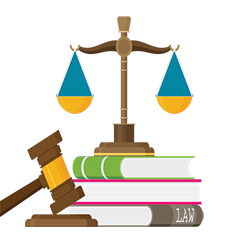 Crazy Law Facts
Take a look at some weird laws from around the world!
Search Support Articles
*You can also browse our support articles here >
Content Guidelines
Privacy Policy
Essay on Justice | India | Political Science
ADVERTISEMENTS:
Here is an essay on 'Justice' for class 11 and 12. Find paragraphs, long and short essays on 'Justice' especially written for school and college students.
Essay on Justice
1. essay on the introduction to justice in indian constitution:.
Fundamental Rights and Directive Principles of State Policy aim at the fulfillment of aspirations, ideals and objectives of the constitutional fathers enshrined in the Preamble to the Constitution. The Preamble of the Constitution promises the Indian people social, economic and political justice, liberty to thought, expression, belief, faith and worship and the equality of status and opportunity.
Fundamental Rights mainly guarantee 'Equality' and 'Freedom' to the Indian citizens, the Directive Principles of State Policy aim at establishing a social system in which they may get social, economic and political justice. The ultimate aim of both is to achieve the ideas of justice, liberty and equality fixed by the Indian Constitution.
Fundamental Rights, Directive Principles of State Policy and Justice :
Justice is an essential condition for the all-round development of the personality of an individual. According to Salmond, "Justice means to distribute the due share to everybody." Provisions have been made for the attainment of social, political and economic justice for Indian people after the political independence of the country in 1947.
2. Essay on the Social Justice :
Social justice means to abolish social inequalities and to provide equal opportunities to everybody in social life. Before 1947, there were so many social inequalities in India. The framers of the Indian Constitution were determined to end all such inequalities. In order to put an end to social inequalities following provisions have been made in the Fundamental Rights and Directive Principles of State Policy.
(a) Equality before Law :
In order to provide social justice, it is essential that those who live in the society should be equal before law. Article 14 of Fundamental Rights of the Indian Constitution provides that the State shall not deny to any person equality before law or equal protection of a law within the territory of India. It means that in India, laws do not discriminate between rich and poor, high and low.
(b) Prohibition of Discrimination :
It is essential for social justice that in the society all discriminations should end and there should be no privileged class. Article 15 of the Indian Constitution provides for a ban on discrimination based on caste, color, race, religion, sex etc. Every individual has been given the right to freely visit all shops, public restaurants, hotels, and places of public entertainments, wells, tanks, public bath, roads and other places of public utility.
(c) Equality of Opportunity in Public Appointments :
In order to establish social justice, it is essential that there should equality of opportunity for all citizens in matters relating to appointment to any office. Article 16 of the Fundamental Rights provides for equal opportunities to all the Indian citizens in the matter of public appointments. The government will not discriminate against the Indian people in the matter of public appointments on the basis of caste, color, race, religion, sex and place of birth etc. But the State can keep some seats reserved for the members of scheduled and backward classes in the matter of public appointments.
(d) Abolition of Untouchability :
Article 17 of Fundamental Rights provides for the abolition of centuries old social evil of untouchability. Untouchability has been declared as a punishable offence under the laws.
(e) Abolition of Titles :
In order to bring about social justice, under Article 18 of the Fundamental Rights, the State has been restrained from conferring any title, except military and academic titles.
(f) Prohibition of Exploitation :
Social justice demands that there should be no exploitation of man by man. Article 23 and 24 of the Indian Constitution provides for the abolition of all sort of exploitation. Article 23 provides for a ban of human trade, 'Begar' or work without any wages and getting work done against the will of the individual. Similarly Article 24 provides for a ban on dangerous work being got done by children below the age of 14 years. The aim of these Articles and provisions is to end slavery and bonded labor.
(g) Promotion of the Interests of Backward and Weaker Section of Society :
Through the provisions of Fundamental Rights and Directive Principles of State Policy, the State has been given directions for the protection of the interests of backward and weaker sections of the Indian society. It is the sacred duty of the State to protect the people from exploitation and social injustice.
(h) Protection of the Interests of Minorities :
In order to protect the interest of minorities and to save them from the exploitation of majority community. Article 24 of the Indian Constitution gives the right to protect and preserve the language, script and culture to the people living in any part of the country. According to Article 30, the minorities have been given the right to establish and administer their own educational institutions.
(i) Special Facilities for Weaker Sections of Society :
Social justice demands that special facilities should be provided by the State to improve the conditions of weak and backward classes of society. There is provision both in the Fundamental Rights and the Directive Principles of State Policy that the State shall promote the educational and economic interests of weaker sections, especially of backward classes, scheduled costs and scheduled tribes and protect them from social injustice and exploitation.
In short it can be concluded that with the provision of Fundamental Rights and Directive Principles of State Policy almost all the arrangements have been made for the establishment of social justice in the country.
3. Essay on the Economic Justice :
Economic justice means that the individual is provided with the bare necessities of food, clothes and shelter, the abolition of the unequal distribution of wealth and the provision of equal and appropriate opportunities for the earning of his livelihood. The provision of economic justice is essential for the attainment of social justice and the success of democracy. The chapters of Fundamental Rights and Directive Principles of State Policy make the following provisions for the attainment of economic justice in the country.
(a) Right to Property is made Legal Right :
According to the 44th Constitutional Amendment, the Right to Property has been made merely a legal right. For the fulfillment of this objective Article 300 (A) has been inserted into the Constitution. The aim of this amendment was to remove the obstacles in the path of the establishment of economic justice.
(b) Adequate Means of Livelihood :
In order to give economic justice, it is essential to fulfill the basic needs of the public. Article 39 (a) of the Directive Principles says that the State shall direct its economic policy in such a way that all citizens have the right to an adequate means of livelihood. According to Article 41, the State shall within the limits of its economic capacity and development, make provision for work to all citizens.
(c) To Check the Concentration of Wealth and Means of Production :
For the establishment of economic justice it is essential to check the concentration of wealth and the means of production in fewer hands. The Indian Constitution makes a provision for the acquisition of property of the people by the State for the furtherance of the public interest. Article 39 (b) provides that the ownership and control over the material resources would be conducted in such a manner as to do public welfare. According to Article 39 (c), the economic organisation in the country would be controlled in such a manner that wealth is not concentrated in the hands of fewer people and the means of production are not used against the interests of Indian people.
(d) Equal Pay for Equal Work :
Economic justice requires that men and women should get equal pay for equal work. Article 39 (d) of the Indian Constitution provides that the State shall endeavor to secure equal pay for men and women for equal work.
(e) Protection against Economic Exploitation :
For the establishment of economic justice, it is essential that there is no economic exploitation of one class by another class. Under Article 23 of the Fundamental Rights, traffic of human beings, beggar and bonded labor are prohibited. Besides, in Article 39 (e) of the Directive Principles of State Policy, it has been provided that the State shall see that health and strength of workers, men and women and the tender age of children are not abused. The workers will not be forced by economic necessity to enter vocations unsuited to their age or strength.
(f) Social Security :
Economic justice demands that arrangements should be made to give economic assistance to those who are unemployed, old age and sick. Article 41 of the Directive Principles of State Policy provides that the State working within its resources and the limits of its progress and development, shall made available public assistance in cases of unemployment, old age and sickness.
(g) Participation of Workers in the Management of Industries :
Workers participation in the management of industries ensures economic justice. Article 43A of the Indian Constitution provides that the State shall take steps by suitable legislation or in any other way to secure participation of workers in the management of industries.
4. Essay on the Political Justice :
By the term political justice it is implied that the citizens equally share the use of political power in the State so that they may be able to associate themselves with the administration and also fully enjoy all types of political freedom. Article 326 of the Indian Constitution entitles every Indian citizen above the age of 18 years to exercise his right to vote to elect his representatives without any sort of discrimination or limitations. In addition to this, the following provisions have been made for the attainment of political justice through the operation of Fundamental Rights and Directive Principles of State Policy.
(a) Right to Hold Public Office :
Political justice can be established if all the people are given equal rights to occupy public offices. Article 16 of the Constitution provides that there should be equality of opportunities for all citizens in matters relating to employment or appointment to any office under the State. No citizen shall be discriminated against on ground of religion, race, caste, sex and place of birth.
(b) Right to Criticise the Government :
Article 19 of the Indian Constitution empowers the citizens of India with the freedom to express his views. In this way every Indian citizen gets the right to criticise the Government and thus plays his role in making the government a responsible one.
(c) Right to form Political Organisations :
According to Article 19 of the Indian Constitution, the Indian citizens are empowered to form political organisations for the protection of their interests.
(d) Right to Protest :
The Indian citizens have also been given the right to protest. They can demonstrate their protest against the government by means of observing strikes, processions, rallies and public meetings etc.
(e) Protection of Rights :
In order to get political justice it is essential that the rights of all citizens should be equally protected. Article 32 of the Fundamental Rights in the Indian Constitution clearly states that citizens can appeal to the High Courts and the Supreme Court for the protection of their Fundamental Rights. The Courts can issue writs for the protection of fundamental rights.
Related Articles:
Directive Principles of State Policy | Essay | India | Political Science
7 Essential Qualities of a Good Constitution
Fundamental Rights and Directive Principles of State Policy | Political Science
Essay on Fundamentals Rights | Citizens | India | Political Science
Upload and Share Your Article:
Description *
Your Name *
Your Email ID *
Upload Your File Drop files here or Select files Max. file size: 3 MB, Max. files: 5.
Essay , Political Science , India , Justice , Essay on Justice
Upload Your Knowledge on Political science:
Privacy overview.
Indian Judicial system, can the poor expect fair Judgement?
Being incorrigibly optimistic, I would say - Yes, in a democratic country like India, everyone is equal in the eyes of law and ideally there is no bias on any basis while dispensing justice. Moreover India being the world's largest democracy, if the poor cannot access justice here then where? The rhetoric is yet another assertion of the fact that justice for all is the principle of governments that are of the people and for the people.
However the recent film 'Manjhi' based on 'Dashrath Manjhi' the man who devoted his life to the daunting task of leveling the mountain to connect his village (Gehlaur) near Gaya in Bihar, to the main town and thereby ensuring the village an easier access to the town and that medical help was within reach in times of emergency.
The film highlighted the conditions of abject poverty where people lived in bondage, oppressed by evils like castecism, no security of food or shelter and owning a petty object like a pillow was a luxury beyond their reach. The agony and pain of poverty depicted therein fills one with distress and yet the ones at the receiving end survived by sheer fortitude and strength to smile in the face of adversity.
Justice for the Poor
The question here is not whether the poor can expect a fair judgment or not, but whether there is any consideration at all for their case. There was this one man who single handedly using only the hammer and chisel took the responsibility to create a path through the mountain, which factually was the responsibility of the government. There was no support from the concerned authorities even after the case was brought to their notice. When the prime minister sanctioned money for the work it was quickly gobbled up by the corrupt officials and other intermediaries. Is the sanction of funds sufficient? Is their no obligation to monitor or follow up a project to its completion? Was this justice?
Or was it justice when atrocities were committed on the weak and oppressed in the name of castecism even after it had been abolished by law? Or was it fair when simple villagers were forced to take the law in their hands? And would they have done that if they had faith in the judicial system?
Well, this is not an over reaction to the documentary of 'The Mountain Man', rather a realization that the situation has not changed much for the poor even today. Being homeless, in metropolis not only exposes them to inclemencies of weather but also to the violence of the worst kind. What kind of justice can they hope for when they lie, unprotected, unshielded by law and a callous celebrity speeds over them under the effect of alcohol while they are asleep on the pavements.
Denial of Fundamental Rights
There are certain sections of the society that even after sixty eight years of independence has no access to clean drinking water, and have no security of food or shelter. The denial of these basic rights renders all talks of fair judgment meaningless.
It is the poor that are the most vulnerable and are exposed to violence of the worst kind, both criminal and common, child labor, exploitation, sex trafficking, no security and enjoy no benefits as citizens of a democratic nation.
Contemplating on the probability of expecting a fair, judgment is like putting the cart before the horse. First and the foremost their appeal for restoration of their humanitarian rights and their citizen rights has to be acknowledged. Poverty creates circumstances conducive to the perpetuation of oppression, exploitation, illiteracy, child labor, malnutrition and ignorance about their basic rights and sets up a vicious cycle where the consequences ensure that their states as people below the poverty line or at the border line does not change.
Generate Legal Awareness among Illiterate people
This desperate situation demands desperate remedies. The issues like creating livelihood opportunities and making arrangement for meaningful education for all need to be taken up simultaneously and more vigorously. Our concern for justice for the poor should not be limited to discussions and debates, for solving a problem requires appropriate action.
Each one of us should come forward to help; in whatever capacity we can (pushing ourselves a wee bit out of our comfort zones) and impart our duties towards our less fortunate brethren. Ethically we all owe them this obligation.
Babita Palta
Related Essay
India's criminal justice system: An example of justice delayed justice denied
How much can we believe in the Indian judiciary?
Essay on Indian Judicial System, can the poor expect fair Judgement?
Discuss on Indian Judicial System, can the poor expect fair Judgement?
Indian Judicial System Overview and a Approach for better judiciary
Essay on Judiciary system in India
Discuss about the Judiciary System of India
Essay on Role of Judiciary in the Country
Essay on Judiciary in India and its working
The Justice Delivery System In India Information
UPSC Final Results 2019 New
UPSC Mains Results 2022 [ New ]
Free CSAT Practice Test
Prelims Marks Distribution
Prelims Test Series 2023
Prelims Question Papers
General Studies Notes [ Free ]
Current Affairs
UPSC Prelims Syllabus
UPSC Mains Syllabus
UPSC Jobs List
UPSC Subjects
UPSC Age Limit
Eligibility
IAS Full form
Free UPSC Material
General Studies
IAS Exam Book
How to prepare for prelims 2023
How to prepare for CSAT
UPSC Study Material
UPSC Videos - Salient Features of the Indian Constitution
UPSC Interview Questions
UPSC IAS Exam Questions
Economic Survey 2020-21 Download
Union Budget 2020-21 Download
National Education Policy 2020 Download
Daily UPSC Current Affairs Quiz
Current Affairs
Union Budget 2022-23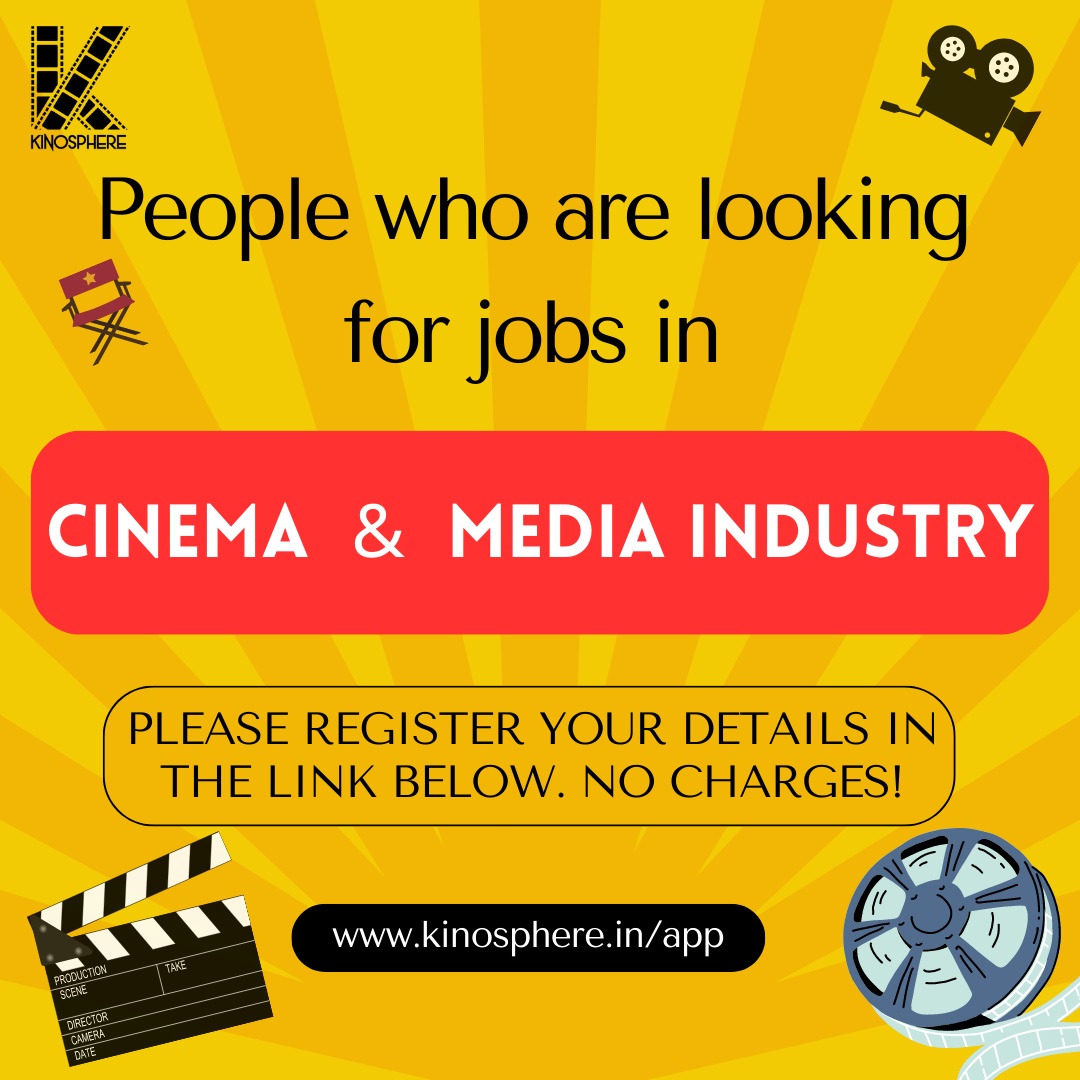 Civil Service Essay Contest March 2023
How important is God in civil society?
Nationhood and it's use in modern warfare.
Explain recession. How and why does it happen.
Is Agriculture needed for the survival of mankind?
Civil Service Essay Contest (January 2023)
BRAIN DRAIN A DECADE AGO AND NOW Views : 459
BRAIN DRAIN A DECADE AGO AND NOW Views : 229
Current Affairs Analysis
Indian states' energy transition report.
Views : 129
Dibang Multipurpose Project: India's largest hydropower project
Views : 221
World Wildlife Day
Views : 222
Yamunotri Ropeway Project
Views : 189
ASI Discovers 1,300-yr-old Buddhist Stupa in Odisha
Views : 248
India celebrates National Science Day 2023
Views : 309

Free Essays
Citation Generator
The Relationship Between Law and Justice
You May Also Find These Documents Helpful
Effectiveness of a jury essay.
The jury system has been used in the criminal trial since the Constitution stated "the trial on indictment of any offence against any law of the Commonwealth shall be by jury." The jury system has since been used in Australian courts with the aim of effectively achieving justice in the criminal trial by allowing peers to judge the accused. The jury system is effective in upholding the rights of the defendant and society. Recent reforms have also led to a more time and cost-effective way of using a jury as the third party in the adversary system. The Jury Act 1977(NSW) states "in any criminal proceedings in the Supreme Court or the District Court that are to be tried by jury, the jury is to consist of 12 persons." The jury system that was formalised by the act has created an effective means of achieving justice in the criminal trial process. 12 persons randomly selected from society represent the communities' standards and values as well as bringing a diversity of life experience to the judgment. By using people from society, the jury system effectively upholds society's right to keep a check on the on-goings of court and prevents the legal system becoming distinct from society – this in turn, increases the public confidence with the criminal trial process. Also, the responsibility of the judgment of guilty or not guilty is made by twelve of the accused peers instead of one, reducing the impact of…
PSY328 final proposal
Kassin, S.M., & Wrightsman, L.S. (1983). The construction and validation of a juror bias scale.…
Trial By Jury
It isn't arduous to see why some may question the efficiency of trial by jury and whether it should, and is able to, continue to discover innocence or guilt. Regarding the trial of Vicky Pryce, the failure of the jury within the hearing conjured ridicule and disdain from the judge and the media. The case deeply unsettled the trust of many in the system. The eight women and four men were dismissed after illustrating "fundamental deficits of understanding" (Jacobson, Hunter & Kirby, 2015, p. 55). Their profuse questions for the judge were deemed as unintelligent and unnecessary and so a costly re-trial was required. Consequently, this ordeal provoked a stronger desire for the abolition of trial by jury, to be replaced by a single judge as a more…
Why Are Juries Outdated
Juries have been regarded as the cornerstone of our criminal justice system in Australia since 1824 when juries were first introduced, however many argue they are an outdated form of determining the outcome of trials. Some of the reasons why juries are outdated are that jurors don't realise how long some trials go for and there are too many complex documents to consider in coming up with a verdict of some trials. Another reason is the people that serve on juries are the least qualified people.…
Twelve Angry Men Exposes the Weaknesses of the Jury System as Well as Its Strengths
The Jurors within Twelve Angry Men portray individual aspects of a 1950s American culture, all with their own take on the American Jury system. The closed minded, sheep like attitudes of the Jurors illustrates the McCathic mentality of the public which directly reflects the weaknesses within the American Jury system. Though flawed in many aspects one juror displays the key strength in the American justice system when dealing with serious crimes, a unanimous vote must be accomplished through the consideration of reasonable doubt. The question remains throughout if Juror 8 had not been present would the verdict of been the same? Would reasonable doubt of been taken into consideration? And was the American justice system strong enough to uphold their value of innocent until proven guilty.…
The Importance of a Jury in our Democratic System.
As Americans, we are given the right to a jury trial, one of the most important freedoms that out judicial system has to offer us. A jury consists of anywhere between 6 and 12 registered voters who determine whether a person is guilty or innocent in the act of crime that they are being accused of. Not only do they possess this power in a trial, but they may also judge the laws themselves and whether or not is perhaps unconstitutional, unfair, or cumbersome, in which case they can declare the defendant, the person accused of the crime, not-guilty. Their responsibility is heavy and their power enormous in the outcome of a trial. It is a way of distributing the power so that not just one person has total power, and also allowing society to be involved with their government because the jury acts as the conscience of our society.…
Jury Nullification
A jury is most likely to acquit a defendant when members of the jury are sympathetic toward the defendant or disfavor the law under which the charges fall. Cases continue to exist, however, in which a juror's desire not to convict is for racial reasons. Some argue that after a long history of all White juries acquitting defendants who committed crimes against African Americans –and in a system in which African Americans have a higher likelihood of arrest and conviction –jury nullification can be a political tool in the face of a discriminatory process.…
Effectiveness of the Criminal Trial Process as a Means of Achieving Justice
The criminal trial process aims to provide justice for all those involved, while it succeeds in the majority of cases, it effectiveness is influenced and reduced by certain factors. These include the legal representation involved in a case and the availability of legal aid, the capacity of the jury assessing the trial, the credibility of scientific evidence and the impact of social media on the trial process. Due to such flaws the criminal trial process is not always an effective means of achieving justice.…
Discuss the meaning of justice. Critically analyse the extent to which the law is successful in achieving justice, and discuss the difficulties which is faces in seeking to do so
Discuss the meaning of justice. Critically analyse the extent to which the law is successful in achieving justice, and discuss the difficulties which is faces in seeking to do so. (30 marks + 5 AO3)…
Is The American Jury System Still A Goo
Many say that the trial by jury is one of our sacred cows – meaning something that people don't like to criticize- but many state that if we'd long had trial by judge in criminal cases and were to suggest that his reasoned and professional judgment as to facts and inferences should be replaced by the blanket verdict of pretty well any twelve men and women cramped together for a period of time the one would rightfully find this unjust. The role of the jury service is to encourage self-governance and civil participation, the ones who benefit from the jury service are ordinary citizens. What is important about the jury system is that it ensures the people ultimate control in the legislative and executive branch. Citizens can participate in the legislative and executive branches by exercising their right to vote, the only way that they can participate in the judicial branch of government is because the jury service has special role. The jury system allows ordinary citizens to participate in a government judicial process. They have the ultimate control in the legislative and executive branches.…
Unanimous Verdict vs. Majority Rules Verdicts
Unanimity has long been considered as essential and fundamental part of jury trials. Unanimous decisions refer to the nature of the decision reached by a jury. All jury members must be in agreement as to the innocence or guilt of the accused in criminal cases or as to the liability of the defendant in civil cases. Where all are in agreement, the verdict is said to be unanimous. A unanimous verdict must be given in a criminal proceedings involving treason or murder. In all other criminal offences a majority decision out of twelve, will be accepted.…
Examples of Dissertation Proposals in Criminal Justice
The extent of the problem concerning the wrongfully convictions by jurors seems to lie within several areas. First, once a crime has been committed, the public outcry demands justice; therefore, there is a sense of urgency to quickly resolve the crime. As a result, the system may circumvent some procedures; thereby convicting the wrong individual. Secondly, while the nation has gotten better in the area of race relations, the amount of prejudice has not diminished; therefore, black on white criminal proceedings still affects an enormous amount of the nation's population as we. Thirdly, the media coverage has an even bigger impact on an individual's perception of the wrongfully convicted, because most Americans are not afforded the opportunity to be present for the investigative proceedings involved in criminal proceedings. As a result, we tend to rely on the media's coverage and distorted view points as the main source of information we receive. Fourthly, with the invent of DNA testing some individuals have been released or exonerated through the use of this specialized testing method; however, most individuals cannot afford the amount of legal fees associated therein. Moreover, those individuals that are granted new hearings, or are exonerated using this procedure, have been assisted by groups such as the Innocent Project. Fifthly, the communities from which these individuals were wrongly convicted may still harbor ill feelings regarding their exoneration, which means while the court may exonerate them of all charges, the court of public opinion stills finds them to be guilty (Tyler and Vartkessina, 2012). Finally, even though some individuals have their cases dismissed through legal proceedings within the court system, their records still have to be expunged, which requires the assistance of an attorney, and the fees associated thereof (Roberts, 2003).…
12 Angry Men: the Imperfections Inherent in the American Jury System
At the outset, eleven jurors vote in favor of convicting the accused without even discussing a single shred of the evidence presented at trial. Only one brave juror refuses to vote. He openly admits that he does not know whether the accused is guilty or innocent and that he finds it necessary to simply talk about the case. What follows is not only a discussion of the particular facts of the case, but an intense examination of the personal baggage that each jury member brings to the room.…
Need for Change in the Criminal Justice System
The issue of jury selection is also critical within the criminal justice system and has also brought a lot of controversy. Many people believe that this does indeed necessitate change in this area of criminal justice because there is the belief that the process does not create or ensure fairness. Additionally, it does not ensure that the right persons are chosen for the job. This means that most people may be judged in the wrong manner merely because the jury selection process is extremely flawed.…
12 Angry Men sociological analysis
At first Mr. Davis' bases his vote more so for the sake of discussion after all, the jurors must believe beyond a reasonable doubt that the defendant is guilty. As the deliberations unfold, the story quickly becomes a study of the jurors' complex personalities (ranging from wise, bright and empathetic to arrogant, prejudiced and merciless), preconceptions, backgrounds and interactions. That provides the backdrop to Mr. Davis' attempts in convincing the other jurors that a "not guilty" verdict might be appropriate.…
Related Topics
Home — Essay Samples — Law, Crime & Punishment — Constitution — Indian Law

Subject: Law, Crime & Punishment , Geography & Travel
Category: Laws & Regulations , Judiciary , Asia
Essay Topic: Constitution , Court , India
Published: 26 October 2018
Downloads: 64
Remember! This is just a sample.
You can get your custom paper by one of our expert writers.
121 writers online
Remember: This is just a sample from a fellow student.
Related Essays
How did the Constitution guard against tyranny? Essay on this question shows how the Constitution helps keep our country in order. It has laws to keep us safe, it gives of the freedom of speech, and all of our basic rights. We [...]
My right to privacy at home, in my car, and within my emails is one of the most fundamental rights protecting about who I am as a person. One of the amendments that present this right is the Fourth Amendment to the US [...]
The Constitution works because of the balance between the three branches of the government, and the amendments that can change the Constitution. The three branches of the constitution are the Legislative, Judicial, and Executive [...]
Judicial History: North Carolina inmates sued in federal district court. The inmates alleged that the state's failure to accommodate them with legal research facilities revoked them access to the courts in infringement of the [...]
Tyranny is exhibited in many ways. In 1787 our founding fathers met in Philadelphia to discuss a problem, The Articles of Confederation were not working. So after a long debate, they made a decision, to throw out the old and in [...]
The UK and US constitutions are similar in the fact that they both have checks and balances. This is as a result of the separation of powers (or lack of) that both systems have. In the UK, the executive and the legislative [...]
Dismissing most of the instances of counter-majoritarian interventions by the Courts as marginal, it has been argued that the principled core to the countermajoritarian difficulty has been understood in overstated terms; the [...]
This essay argues various aspects of constitutional and contract law. This discussion continues in four sections. The first section explains the nature of constitutional law including its originations, by what rights are laws [...]
They say imitation is the highest form of flattery. However, that can only go so far before it is criticized as lacking originality; some might even claim it only creates a worse version of something that may have been praised [...]
Find Free Essays
We provide you with original essay samples, perfect formatting and styling
Cite this Essay
To export a reference to this article please select a referencing style below:
Related Topics
By clicking "Send", you agree to our Terms of service and Privacy statement . We will occasionally send you account related emails.
Where do you want us to send this sample?
By clicking "Continue", you agree to our terms of service and privacy policy.
Be careful. This essay is not unique
This essay was donated by a student and is likely to have been used and submitted before
Download this Sample
Free samples may contain mistakes and not unique parts
Sorry, we could not paraphrase this essay. Our professional writers can rewrite it and get you a unique paper.
Please check your inbox.
We can write you a custom essay that will follow your exact instructions and meet the deadlines. Let's fix your grades together!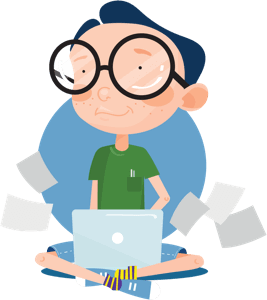 Are you interested in getting a customized paper?
We use cookies to personalyze your web-site experience. By continuing we'll assume you board with our cookie policy .
We can help you get a better grade and deliver your task on time!
Instructions Followed To The Letter
Deadlines Met At Every Stage
Unique And Plagiarism Free
Indian Marxist Critique Of Law And Justice Essays and Term Papers
This essay has been submitted by a student. This is not an example of the work written by professional essay writers.
Remember! This is just a sample.
You can get your custom paper by one of our expert writers.
71 writers online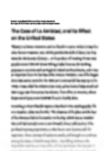 Indian Marxist Critique Of Law And Justice Essays and Term Papers "The Marxist Notion of Law as the Handmaid of Exploitation Is Everywhere in Evidence" (Keith Dickson). Discuss This View of Der Kaukadische Kreidekreis. 'The Marxist notion of law as the handmaid of exploitation is everywhere in evidence' (Keith Dickson). Discuss this view of Der kaukasische Kreidekreis. Der kaukasische Kreidekreis, like many of Brecht's plays, is, at its heart, a platform for the dissemination of Marxist ideology and a critique Premium1623 Words7 Pages
International Law The expression 'Rule of Law' has been derived from the French phrase 'la principle de legalite', i.e. a Government based on the principles of law. In simpplied by the state in the administration of justice. The Rule of law, according to Gamer, is of en used simply to describe the state le words, the Premium33442 Words134 Pages
Indian History Indian History and Culture 1. Who wrote "Sarfaroshi Ki Tamanna Ab Hamare Dil Mein Hai" ? (A) Mohammad Iqbal (B) Ramprasad Bismil (C) Kazi Nazrul Islam (D) Firaq Gorakhpuri Ans : (B) 2. Who wrote the play 'Uttararamacharita' ? (A) Harsha (B) Tulsidas (C) Bhawabhuti (D) Sudraka Premium24271 Words98 Pages
Hindu Law This page intentionally left blank T h e Spi r i T of h i n du L aw Law is too often perceived solely as state-based rules and institutions that provide a rational alternative to religious rites and ancestral customs. The Spirit of Hindu Law uses the hindu legal tradition as a heuristic tool Premium87613 Words351 Pages
Study Paper on Prospects for Civil Justice : a Study Paper TUDY PAPER PROSPECTS FOR CIVIL JUSTICE INTARIO LAW REFORM COMMISSION STUDY PAPER on PROSPECTS FOR CIVIL JUSTICE ONTARIO LAW REFORM COMMISSION A Study Paper by Roderick A. Macdonald with commentaries by: Harry W. Arthurs William A. Bogart Premium130821 Words524 Pages
Indian Secularism: a Theological Response 1. INTRODUCTION For many years religion has been a dominant force in all human societies, embracing all aspects of human life. The world was sought to be understood and explained in terms of religion. It was with the path breaking discovers in the world of physical sciences and as well as the soci Premium4883 Words20 Pages
Intl Business Law Vancouver Seattle Tacoma Halifax Boston Philadelphia Oakland Los Angeles Long Beach Baton Wilmington Rouge Mobile Beaumont Houston Corpus Christi Veracruz Kingston South Louisiana New York/New Jersey Baltimore Port of Virginia Charleston Savannah Jacksonville Port Everglades Miami San Juan Cr Premium529045 Words2117 Pages
Judicial Standards and Accountabillity, a Critique of the Judicial Accountabillity Bill International Conference on Transparency and Accountability in Governance: Issues And Challenges:- | JUDICIAL STANDARDS AND ACCOUNTABILLITY… | "Sed quis custodiet ipsos custodies?" | | PREPARED BY- Premium6739 Words27 Pages
Critique on "Damages" as a Remedy for Breach of Contract Under Indian, American, English and Chinese Law. Critique on "Damages" as a remedy for breach of contract under Indian, American, English and Chinese law. Project: Law of Contracts [pic] |Submitted to: |Submitted by: | |Prof (D Premium8885 Words36 Pages
A Critique of Indian Newspapers CONTENTS Introduction Entertainment Story: Sach ka Saamna Political Story: Omar Abdullah and a Sex Scandal Social Story: Swine Flu Conclusions References Archive Introduction We live in Mass Societies where most citizens have little direct involvement in politics and where politicians Premium5216 Words21 Pages
Law Justice Modern-day communitarianism began in the upper reaches of Anglo-American academia in the form of a critical reaction to John Rawls' landmark 1971 book A Theory of Justice (Rawls 1971). Drawing primarily upon the insights of Aristotle and Hegel, political philosophers such as Alasdair MacIntyre, Mich Premium11624 Words47 Pages
Indian Politics Politics of India India is the largest democracy in the world. India has the biggest number of people with franchise rights and the largest number of political parties, which take part in election campaign. In the 1996 national elections, almost 600 million people voted and an average of 26 candida Premium5726 Words23 Pages
Law Law Related Issues FUNDAMENTALISM conservative movement in American Protestantism arising outof the millenarian movement of the19th century and emphasizing as fundamental to Christianity the literal interpretation and absolute inerrancy of the Scriptures, the imminent and physical Second Coming of Jesus Christ, the Premium18953 Words76 Pages
Social Justice in India An Inquiry into the Conditions of Social Justice in India [Note: 1. This study of justice concentrates on conditions of social justice in India and will not include general issues of criminal justice; the proposal refers mainly to social justice and popular ideas of justice, as linked to, but disti Premium4190 Words17 Pages
Natural Law Theory According to Jenkins, "The natural law theory begins with theories about the nature and purpose of the world and moves on to ask about the purpose of every action or object. The right thing to do is that which fulfils the natural purpose." Natural law was developed by Thomas Aquinas, in which he Premium6442 Words26 Pages
Indian Political System According to our Constitution, India is a "sovereign secular socialist democratic republic." It has 28 states and seven Union Territories. With a population of approximately 112 crore, India happens to be the largest democracy in the world. Indian polity is a multi-party democracy, based on the adul Premium2585 Words11 Pages
Indian Polity and Social Issue Polity, Constitution and Social Issues Polity & Constitution Constitution of India is the supreme law of India. It lays down the framework defining fundamental political principles, establishing the structure, procedures, powers and duties, of the government and spells out the fundamental rights Premium16635 Words67 Pages
Indian Ciinema Indian Cinema and Its Impact on Society by Amrit Gangar My comments My class notes Summary from the Program Hindi cinema produced in Bombay, now superficially well known as Bollywood is essentially a generic cinema that pervades India. But of late the products of Mollywood (Madras) have quite Premium7659 Words31 Pages
Juvenile Justice System There are many systems functioning in conjunction with one another within the criminal justice field. When thinking of criminal justice, one may quickly refer to adult criminals, however, there is also the juvenile justice component of criminal justice. Though the criminal justice and juvenile Premium2683 Words11 Pages
Indian Forest Wealth Table of Contents Page No. CHAPTER I INTRODUCTION 1 CHAPTER II THE FORESTS 4 CHAPTER III FOREST MANAGEMENT 10 CHAPTER IV FOREST POLICY AND LAW 15 CHAPTER V CRITICAL REVIEW 22 CHAPTER V CONCLUSION 22 Bibliography i CHAPTER I INTRODUCTION 1.1 OVERV Law of Tort and Law of Contract Essay Needed
Tort Law Reading Notes Week 1 Mon Sep 8 Damages pp697-729 – aim of damages: restore plaintiff to position he would have been had the wrong not occurred o as this is impossible in cases of personal injury, monetary compensation is used o total amount is the amount that w Premium58627 Words235 Pages
Indian Regional Journalism Sem 5 Index Introduction Vernacular Press 1800-1901 Vernacular Press 1901-2007 The Bengali Press The Hindi Press The Marathi Press The Malyalam Press The Telegu Press The Urdu Press The turning point Conclusion Introduction It is impossible to ascertain many things about the region Premium23049 Words93 Pages
Indian Economy with International View The economy of India is the eleventh largest in the world by nominal GDP and the third largest by purchasing power parity (PPP) , is going to touch new heights in coming years. As predicted by Goldman Sachs, the Global Investment Bank, by 2035 India would be the third largest economy of the world ju Premium19097 Words77 Pages
Indian Democracy at Crossroad Avinash Shankar MAD12015 Politics Essay: 2 Topic Can post-colonial India's political experience be characterized as moving towards becoming more democratic Democracy Premium3311 Words14 Pages Criminal Justice al Justice Know your Terrorists Juan Ceballos Johnny Innocent Lerue Sarvis Sony Cameau David E. Allende Susan Johnson University Of Phoenix Contemporary Issues in Criminal Jus Premium5483 Words22 Pages
Rule of Law The rule of law is a legal maxim stating that no person is above the law, that no one can be punished by the state except for a breach of the law, and that no one can be convicted of breaching the law except in the manner set forth by the law itself. The rule of law stands in contrast to the idea th Premium13583 Words55 Pages
Environmental Law INTERNATIONAL ENVIRONMENTAL LAW SPRING 2006 I. THE CREATION AND DEVELOPMENT OF INTERNATIONAL ENVIRONMENTAL LAW A. Introduction to International
Environmental Problems and Politics 1. The Wild Environmental Facts– Background a. Global Environmental Problems: (sk 1-8) 1. Over-fishin Premium29072 Words117 Pages
Do Indian Police Need Overhauled? INTODUCTION "India is modernizing rapidly, but the police continue to use their old methods: abuse and threats. It's time for the government to stop talking about reform and fix the system". India's police force, in terms of its organizing principles and organizational culture, has ess Premium3076 Words13 Pages
Notes on Contemporary Indian Thinkers CONTEMPORARY INDIAN THINKERS CONTENTS INTRODUCTION 1. RAMAKRISHNA PARAMAHAMSA 2. VIVEKANANDA 3. SHAIKH MUHAMMED IQBAL 4. RABINDRANATH TAGORE 5. MOHANDAS KARAMCHAND GANDHI 6. KRISHNACHANDRA BHATTACHARYYA 7. AUROBINDO GHOSE 8. SARAPALLI RADHAKRISHNAN 9. J Premium29891 Words120 Pages
Administrative Law Admin Law Outline Overall Analysis 1. Enabling Statute—What was Congress thinking? 2. Constitutional Questions 3. Is informal rulemaking (quasi-legislative) or formal rulemaking (quasi-adjudicative) appropriate? 4. Is there sufficient notice? The red highlighted material will not be covered Premium20500 Words82 Pages
Indian Economy Foreword Preface Contents List of Figures List of Tables List of Boxes List of Acronyms List of Annexures 1. 2. 3. 4. 5. 6. 7. 8. 9. 10. 11. Twelfth Plan: An Overview Macroeconomic Framework Financing the Plan Sustainable Development Water Land Issues Environment, Forestry and Wildlife S Premium140250 Words561 Pages
A Critical Reconstruction of Evolutionary, Marxist and Modernization Theories Abstract: This paper focuses on three very significant theories of Social Science namely the Evolutionary Theory, Marx's Theory and Modernization Theory. It tries to discuss the theories from different dimensions as to give a clear picture of the theories. The main goal of this paper is to cover Premium8589 Words35 Pages
Role of Commercial Banks in Indian Economy Committed to professional excellence Rs. 40/- The Journal of Indian Institute of Banking & Finance Keb[. / Vol. 83 l 4 l- efomebyej 2012 / October – December 2012 DebkeÀ. / No. DekeÌletyej contents CONTENTS From the Editor Special Features Central Banking in the Changing Tim Premium31936 Words128 Pages
A Hermeneutical Critique on the Conquest and Occupation of the Land Belonging to Others: from the Perspective of the Indigenous Peoples. A Hermeneutical Critique on the Conquest and Occupation of the land belonging to others: From the perspective of the indigenous peoples. Prepared by: Kyrshanborlang Mawlong, Lamjingshai and Friends Introduction: This study is an attempt to dwell upon the historical event in the ancient wo Premium7210 Words29 Pages
Indian Film Culture Editor H.N.Narahari Rao Advisory Board, Gautam Kaul Premendra V.T.Subramanian Dilip Bapat Executive Assistance R.Mani Cover and Layout U.T.Suresh Editorial Office Federation of Film Societies of India, th th 230, 45 Cross, 8 Block Jayanagar, Bangalore-560070 Email: [email protected] All signed articl Premium34892 Words140 Pages
Indian Security INDIA'S Contemporary Security Challenges Edited by Michael Kugelman IndIa's Contemporary seCurIty Challenges Essays by: Bethany Danyluk Michael Kugelman Dinshaw Mistry Arun Prakash P.V. Ramana Siddharth Srivastava Nandini Sundar Andrew C. Winner Edited by: Michael Kugelman ©2011 Woodrow Premium46542 Words187 Pages
Indian Ethos Unit 1 Model of Management in Indian Socio Political Environment Work Ethos Learning Outcome After reading this unit, you will be able to: • • • • • Explain the model of management from the Indian perspective Describe Indian ethics at work Identify Indian socio political environment Premium40147 Words161 Pages
outline for criminal law The Golden Dolinko Transcribed by §3, 4, Class of 2006 In the first class, we talked about killing out of "necessity." Is it all right to kill one person if it will save the lives of three people? The judge in Regina v. Dudley and Stephens says that you can't divorce law from morality…. Premium27465 Words110 Pages
Critique of Interventionism Critique of Interventionism Ludwig von Mises Second Revised Edition The Foundation for Economic Education, Inc. Irvington-on-Hudson, New York Critique of Interventionism Originally published in German; © 1929 as Kritik des Interventionismus; republished ©1976 under the same title by Gusta Premium30603 Words123 Pages
Distributive Justice Distributive Justice (Stanford Encyclopedia of Philosophy) Page 1 of 26 Open access to the SEP is made possible by a world-wide funding initiative. Please Read How You Can Help Keep the Encyclopedia Free Distributive Justice First published Sun Sep 22, 1996; substantive revision Mon Mar 5, Discuss and Evaluate the Explanation Put Forward by Criminologist for the Problem of Crime. to What Extent Does Theory Influence Criminal Justice Policy and Practice? Question Discuss and evaluate the explanation put forward by criminologist for the problem of crime. To what extent does theory influence criminal justice policy and practice? Control theory: the question is not why do some people commit crime, but why so many people do not? What refrains them: a Premium3208 Words13 Pages
Hierarchy in International Law Hierarchy is not only a principle of rational thought but also of social organization – or better, being a principle of rational thought, it necessarily implicates the way we think of social structure. Legal hierarchy – even conceptual legal hierarchy – articulates and consolidates a particular dist Premium4394 Words18 Pages
Balance in the Admistration of Justice Chapter 6. Sociological Theories of Drug Abuse Introduction This chapter discusses sociological theories of substance use and abuse. For our purposes, sociological theories understand substance abuse as a societal phenomenon, having largely cultural, social, and economic origins or ties. Such Premium11174 Words45 Pages
Production Process as a Site of Critique Production Process as a Site of Critique Ethnographic Research into the Mediated Interactions during (Documentary) Film Productions An van. Dienderen Promotor: Professor Dr. Rik Pinxten Proefschrift voorgelegd tot het behalen van de graad van Doctor in de Vergelijkende Cultuurwetenschap Fac Premium100517 Words403 Pages
Communism Critique The Communist Manifesto The concept of communism has fascinated man since the beginning of time. In its most basic form, it was practiced by early hunter-gatherers in small communal settings, in what Marx terms "pre-communism." Throughout the theory's history, formation, and eventual con Premium10056 Words41 Pages
The Most Interesting Aspect of Law Module Economic Approaches to Law Module Code: LADD040S7 Essay Title: 'The most interesting aspect of the law and economics movement has been its aspiration to place the study of law on a scientific basis, with coherent theory, precise hypotheses deduced from theory, and empirical tes Premium5905 Words24 Pages
Rawls Theory of Justice Rawls Theory of Justice A contemporary philosopher, John Rawls (1921-2002), is noted for his contributions to political and moral philosophy. In particular, Rawls' discussion about justice introduced five important concepts into discourse, including: the two principles of justice, the "original Premium2973 Words12 Pages
Nature, Function and Classification of Law TOPIC ONE NATURE, FUNCTION AND CLASSIFICATION OF LAW Objectives of the course:• Enable the students to think in a more abstract or general fashion than is generally achieved in the study of specific areas of law and demonstrate the same in answering questions. • Enable the student to develop the Premium2917 Words12 Pages
General Theory of Law Evgeny Pashukanis |The General Theory of Law and Marxism | [pic] INTRODUCTION The Tasks of the General Theory of Law The general theory of law may be defined as the development of the basic, i.e. the most abstract ju Premium37367 Words150 Pages
Liberal and Marxist UNIT 4 Structure 4.0 4.1 4.2 4.3 4.4 4.5 4.6 4.7 4.8 4.9 LIBERAL AND MARXIST PERSPECTIVE Learning Outcome Introduction Thinking about the State The Liberal Perspective of the State The Marxist Perspective New Trends in Marxist and Liberal Thought Conclusion Key Concepts References and Further R Premium10223 Words41 Pages
Marx and Law JOURNAL OF LAW AND SOCIETY VOLUME 20, NUMBER 4, WINTER 1993 0263-323X Marx and Law ANDREW VINCENT* There is no sense in which Marx can be described as just a legal theorist. He did not write any systematic works on legal science or jurisprudence; however, his observations on law are both i Premium15253 Words62 Pages
Law and Punishment Definition Project Punishment Punishment (also known as discipline or penalty) is the authoritative imposition of something undesirable or unpleasant on, or the removal of something desirable or pleasant from, a person, animal, organization or entity in response to behavior deemed unacceptable by an individual, group Premium12621 Words51 Pages
Law course Law and Morality JÜRGEN HABERMAS Translated by Kenneth Baynes Boston University T HE T ANNER L ECTURES ON H U M A N V ALUES Delivered at Harvard University October 1 and 2, 1986 DR. JÜRGEN HABERMAS was born June 18, 1929, in Düsseldorf. H e studied in Göttingen, Zürich, and Bonn… Premium19785 Words80 Pages
marxist theory of crime CJS 125 NOTES 1. Introduction: Crime and modernity Prior to modern age crime and criminal behaviour in Europe had been explained for over a thousand years by spiritual notions. The influential theologian St Thomas Aquinas had argued that there is a God –Given "natural law "that is…
Pro Gun Control Speech Essays and Term Papers
Slogan My Teacher My Hero Essays and Term Papers
Justice Delayed Is Justice Denied
Alfieri Tells the Audience "Justice Is Very Important Here'. How Does Arthur Miller Show the Importance of Justice within the Play?
Indian Army
Restorative Justice
Prison Term Policy Recommendation
Sectoral change in indian GDP
Catholic Social Justice: Justice and Peace
Social issues in Criminal Justice Profession
Indian Tourism Development Corporation
BUS 237 – Assignment 1: MIS Article Critique
Assess the usefulness of Marxist approach to an understanding of crime and deviance'
Criminal Justice System
Indian Marxist Critique Of Law And Justice Essays and Term Papers. (21 April 2016). Retrieved from https://studyscroll.com/indian-marxist-critique-of-law-and-justice-essays-and-term-papers-essay
"Indian Marxist Critique Of Law And Justice Essays and Term Papers" StudyScroll, 21 April 2016, https://studyscroll.com/indian-marxist-critique-of-law-and-justice-essays-and-term-papers-essay
StudyScroll. (2016). Indian Marxist Critique Of Law And Justice Essays and Term Papers [Online]. Available at: https://studyscroll.com/indian-marxist-critique-of-law-and-justice-essays-and-term-papers-essay [Accessed: 6 March, 2023]
"Indian Marxist Critique Of Law And Justice Essays and Term Papers" StudyScroll, Apr 21, 2016. Accessed Mar 6, 2023. https://studyscroll.com/indian-marxist-critique-of-law-and-justice-essays-and-term-papers-essay
"Indian Marxist Critique Of Law And Justice Essays and Term Papers" StudyScroll, Apr 21, 2016. https://studyscroll.com/indian-marxist-critique-of-law-and-justice-essays-and-term-papers-essay
"Indian Marxist Critique Of Law And Justice Essays and Term Papers" StudyScroll, 21-Apr-2016. [Online]. Available: https://studyscroll.com/indian-marxist-critique-of-law-and-justice-essays-and-term-papers-essay. [Accessed: 6-Mar-2023]
StudyScroll. (2016). Indian Marxist Critique Of Law And Justice Essays and Term Papers. [Online]. Available at: https://studyscroll.com/indian-marxist-critique-of-law-and-justice-essays-and-term-papers-essay [Accessed: 6-Mar-2023]
Don't use plagiarized sources. Get your custom essay. .
We use cookies to personalyze your web-site experience. By continuing we'll assume you board with our cookie policy .
IAS Preparation
UPSC Preparation Strategy
Criminal Justice System In India

Criminal Justice System in India
The aim of the Criminal Justice System is to punish the guilty and protect the innocent. Although the broad contours of the Criminal justice system are seldom codified, these can be inferred from different statutes, including the Constitution and judicial pronouncements. In a democratic civilized society, the Criminal Justice System is expected to provide the maximum sense of security to the people at large by dealing with crimes and criminals effectively, quickly and legally. 
More specifically, the aim is to reduce the level of criminality in society by ensuring maximum detection of reported crimes, conviction of the accused persons without delay, awarding appropriate punishments to the convicted to meet the ends of justice and to prevent recidivism.
In this article, we shall be discussing the history and evolution of the system, the institutions, along with various perspectives of the constitutional aspect of rights of citizens, efforts for reforms, and delivery of justice.
Further, this article covers other important dimensions, keeping in mind the demands of the preliminary as well as the main examination of the UPSC IAS Exam .
Why in News
In the recent past, the supreme court,  taking note of the unprecedented surge in COVID-19 cases, moved to decongest prisons and ordered the immediate release of prisoners who were granted bail or parole in the past year. 
Therefore, the Criminal Justice System of a country does not operate in isolation, rather in close coordination among various institutions, law enforcing agencies, the government following the procedures along the judiciary.
Indian Criminal Justice System – Constitutional Provision
Criminal law, including all matters included in the  Indian Penal Code, Criminal procedure, including all matters included in the Code of Criminal Procedure feature under the concurrent list of the 7th Schedule as entries-1, and 2 respectively.
Certain exceptions are also provided under these two provisions(Entry-1, and 2) of the 7th Schedule. 
For example, offences against laws with respect to the matters specified in List-I or List-II of the 7th Schedule of the constitution, excluding the use of naval, military or air forces or any other armed forces come under this category.
Evolution of Criminal Justice System of India – From Ancient to Present
The jurisprudence of Ancient India, which was shaped by the concept of 'Dharma', prescribing various rules of right conduct.
The codes or rules of conduct can be traced to various manuals that explained the  Vedic scriptures, such as 'Puranas' and 'Smritis'
The King had no independent authority but derived his powers from 'Dharma' which he was expected to uphold. 
The distinction between a civil wrong and a criminal offence was clear. 
While civil wrongs related mainly to disputes arising over wealth, the concept of pātaka or sin was the standard against which crime was to be defined.
The Mauryas had a system of rigorous penal system which prescribed mutilation as well as the death penalty for even trivial offences. 
Dharmasastra of Manu, recognized assault and other bodily injuries and property offences such as theft and robbery.
During the Gupta's era, the judiciary consisted of the guild, the folk assembly or the council and the king himself.
Judicial decisions conformed to legal texts, social usage and the edict of the king, who was prohibited from violating the decisions.
Indian Criminal Justice During Medieval Times
India was subjected to a series of invasions,  beginning in the 8th Century A.D. and ending in the 15th century, stabilizing by the time of Mughal Rule.
Followed a criminal law that classified all offences on the basis of the penalty which each merited, including retaliation (blood for blood), specific penalties for theft and robbery and discretionary penalties.
Criminal Justice System in its Present Form
The Criminal Justice System in India follows the legal procedures established by the British during the pre-independence era.
An Indian Penal Code (IPC) defining crime and prescribing appropriate punishments was adopted in 1860, prepared by the first Law Commission of India .
It was developed in line with the English criminal law.
Code of Criminal Procedure was enacted in 1861 and established the rules to be followed in all stages. This was amended in 1973.
The NN Vohra Committee, set up in 1993, observed increasing criminalization of politics, talked of the unholy nexus.
It was an effort to push the reforms in the criminal justice system.
In 2000, t he Government of India formed a panel headed by the former Chief Justice of Kerala and Karnataka, Justice V.S. Malimath, to suggest an overhaul of the century-old criminal justice system.
In 2003, the Justice Malimath Committee submitted a report with 158 recommendations.
The Committee opined that the existing system "weighed in favour of the accused and did not adequately focus on justice to the victims of crime."
What was the need for reforms?
The system of delivery has to some extent become less effective to serve its desired purpose, based on the laws framed centuries back.
Increasing pressure of the judiciary with huge pendency, obstructing delivery of justice, due to delay.
The time taken to deliver justice and the delay so caused has to some extent not served the purpose of checking the criminal offence or repetition of offences.
Due to lack of coordination, a huge chunk of under trials languish in jails, which is why their crime is to be established and tried in the court of law.
With the emergence of technology and the increasingly complex nature of offences, the existing laws have failed to address the offence and ensure justice to the affected party.
For example, cyber crimes call for updated provision sleeping in mind the emerging technologies and their possible issue to commit offences.
Need to increase the confidence of the common public on the system of justice, sometimes hampered due to the undue delay.
The nature of offence demands segregation of domains and specialization in investigation.
Find important recommendations of the Malimath Committee on Criminal Justice System in India in the linked article. 
The entire existence of an orderly society depends upon the sound and efficient functioning of the Criminal Justice System. The law of the land has to be in tune with the demands of the changing times and nature of complexities in offences. There should be a broader dialogue among all the stakeholders for effective provisions so that the interest of justice is served and served right, where no innocent suffers prejudice, exclusion leading to miscarriage of justice. 
Similarly, the rules and procedures established by law need to reach the common man, and the role of civil society in this endeavour is paramount. Further, there is a need to streamline the police reforms, beef up the forensic evidence-based investigation, and prioritize advanced scientific analysis which must be strengthened and upgraded, catering to the demands of the present times. The infrastructural challenges confronting the judiciary must be addressed to facilitate the process of ensuring justice.
This article is relevant for the sections of Polity and Current Affairs part of the UPSC Syllabus prescribed for Preliminary and Main Stages of Civil Services Exam. 
Criminal Justice System in India [UPSC Notes]:- Download PDF Here
Related Articles:
Leave a Comment Cancel reply
Your Mobile number and Email id will not be published. Required fields are marked *
Request OTP on Voice Call
Post Comment

Register with BYJU'S & Download Free PDFs
UGC NET LAW
Civil Judge
Hotel Management
IPMAT Indore
IPMAT Rohtak
Christ University
St. Xaviers
UP Prelims Test Series Bundle
Uttar Pradesh (UPPCSJ)
Chhattisgarh (CGPSC)
Judiciary Study Material (JSM)
Judiciary GMB
Madhya Pradesh (MPCJ)
Delhi (DJS)
Rajasthan (RJS)
Haryana (HJS)
Bihar (BPSC)
Jharkhand (JPSC)
Uttarakhand (UKPSC)
Himachal Pradesh (HPPSC)
Judiciary Mock Tests [Combo]
Judiciary Gold
Creative Edge
Supergrads CUET
LegalEdge After College
SuperGrads AICUET
Judiciary AIOMC
Vaishali Nagar
AILET Blogs
Current Affairs
General Awareness
English Quiz
Reasoning Quiz
Free Videos
CLAT Free Videos
CLAT PG Blogs
AILET PG Blogs
DU LLB Blogs
CLAT PG Quiz
AILET PG Quiz
DU LLM Quiz
BHU LLM Quiz
ILI LLM Quiz
Uttarakhand
West Bengal
Judiciary Videos
YouTube Rapid Revision
UPPCSJ Rapid Revision
IPMAT Blogs
Aptitude Quiz
Awareness Quiz
UCEED Blogs
Englsih Quiz
Daily Current Affairs
Weekly Current Affairs
Monthly Current Affairs
LegalEdge UG Webinar
SuperGrads Webinar
SuperGrads CUET Webinar
Creative Edge Webinar
Judiciary (Beginners)
Skill Specific
TR Workshops
LegalEdge PG Webinar
Franchise Enquiry
50 Most Expected Essay Topics for Judiciary Exams 2023
Author : Tanya Kaushal
Updated On : December 16, 2022
Reader's Digest - Passing the Civil Judge test might be challenging without excelling in the essay writing component. Hence, essay writing bahut zaruri hai!! Read the top 30 most important essay topics for judiciary exams. Know the hot law-related essay topics of 2023! Learn how to write an excellent essay for the judiciary exam. Understand how an essay must be written and the most commonly asked law-related essay topics for judiciary exams. We've compiled this comprehensive post with the most expected essay topics for Judiciary exam, essential judiciary essay topics, and approaches for writing an excellent essay to assist you.
Why should a judicial aspirant focus on Essay writing? This might be the go-to question for all of you.
Essay writing questions assess your competence to judge, analyze, and write about the subject asked in the Judicial Services Examination.
Refer to the pointers mentioned below to why you need to focus on essay writing for the judiciary exam:
For starters, the Essay Paper is among the most scoring papers in the Judiciary Exams. It is low-hanging fruit that every candidate must opt for.
English Composition, essay, and précis writing are the compulsory Mains Papers of the West Bengal Judiciary Exam.
The maximum mark allotted for this paper is 100 marks. In the RJS Exam, Paper IV for English Essay is conducted for 300 marks.
Similarly, the Himachal Pradesh Judiciary Exam allots 100 marks to the English Essay paper in the Mains Paper IV.
Download FREE Study Material For Judiciary Exams 2023 by Judiciary Gold
Most Important Essay Topics for Judiciary Exams 2023
Essays are the most scoring among all the papers of the judiciary exams. However, the judiciary aspirants ignore it. The majority have the attitude, 'ab essay bhi padhna padega'. So, let us clear the air of doubt regarding the essay.
Writing an essay on legal topics for a judicial exam becomes more challenging since research and sufficient legal understanding are required. In such scenarios, practice is the only key to writing a good essay in the Upcoming Judiciary Exams .
Make the essay writing a fun session. Write down each topic on the paper cit and pick a new topic, aka chit every alternative day from the list of most important essay topics for Judiciary Exams. Practice as many questions as possible from the previous year's papers; this will help improve your vocabulary and time management skills.
The following are some of the most critical essay topics for a judiciary or current essay topics in 2023 for Judiciary exams that you need to focus on to score well in essay writing:
Lawyers' Role in Speedy Justice-delivery
Capital Punishment
Human Rights in India
Empowering a woman empowers the next generations.
Marriage - an institution of great social relevance
Farmers' stir - more than a loan waiver
The drug, drinking and driving never go together
Cyberbullying - more extreme than face-to-face taunts
Global warming is warning us through sea level rising and ice caps melting
With value education, build the pillars of character
Lawyers' Role in Speedy Justice-delivery
Apolitical Education
Skilling the youth of India
Education is a weapon that can change the world
Right to education - challenges and prospects
The dark disparity gap between rich and poor
Why is the administration insensitive to the plight of slum dwellers
Environment vs Growth
Is communalism a challenge to peace or propagation of religion or something else
Right to privacy
Young Indian's preferences from job search to job creation
Should educational qualifications be made mandatory for politicians
Reservations and Human Development in India
Beto Bachao - Beti Padhao, India ko aage badhao
India & China, from rivalry to enmity
How the internet changed the way we live
Cybernation - a threat or a convivial to employment
Be the change you want to see in others
Justice delayed Justice denied
50 Most Expected Essay Topics for Upcoming Judiciary Exams 2023
For your information, essays can increase your score and improve your final rank with little effort and the proper technique. The judiciary aspirants run from North to South and East to West to search for the most expected essay topics for judiciary exams.
Our experts have curated 50 essay topics for judiciary exams from the most trending topics of National and international importance. Practice just one topic every alternative day. This way, you will cover three topics per week, totalling almost 50 topics for four months.
The following list entails the fifty most important essay topics for judiciary exams. Prepare these topics well in advance to excel in the Essay section of the Judicial Services Exam :
Role of courts/courts during a pandemic
Violence against women
Child rights during lockdown
Digitalisation of education
Right to digital education
Vaccination policy of India
Contempt of court
Power of court to order relief for covid affected patients
Laborer's/daily wage workers' rights
Women's rights during lockdown
Hate speech
Organizing mass gatherings during a pandemic
Essential services during lockdown
Restriction of rights of citizens during pandemic/lockdown
Freedom of religion vis a vis pandemic
Role of social media in pandemic
Growing unemployment
Medical infrastructure of the country
Participation of the Judiciary in Politics
Mental health
Freedom of speech and expression
Freedom of movement
Sustainable environment
Growing intolerance
Social and legal ramifications of CAA/UAPA
Right to protest
Rights of the LGBTQIA+ community
Too much democracy
Atmanirbhar Bharat
Terrorism (talibanism)
Problem of malnutrition
New India - Why Still A Union Territory?
Debate on nationalism
Pollution crises
Article 370
Water disputes between states
Fugitive economic offender bill
Labour Reform
White collar crime
Women Empowerment
Triple Talaq
Cyberbullying
Global Warming
Right to Education
Gender disparity in the social sector
Justice delayed justice denied
Protection of Child Rights in India
Social justice in Indian democracy
Alternate Dispute Redressal (ADR)
Right to Constitutional Remedy
Important Current Legal Essay Topics for Judiciary Exam 2023
Solving previous year's Questions Papers for Judiciary Exams will help you know the difficulty level and the type of questions asked in the essay paper. Refer to the following list of essays on current legal topics in India.
Importance of Uniform Civil Code in India
Role of media in protecting democratic values in India
Causes and Consequences of Violence Against Women in India
Protection of human rights; Indian scenario
How gender inequality affects the progress of our country
The education system in India
Causes and Consequences of corruption in India
The Practice of Child Labour In India
The right to privacy is a fundamental right in India
Right to education in India
Read More : How to Read Bare Acts for Judiciary Exams?
Barriers to access to justice in India
Social Justice in Indian Democracy: An overview
Law relating to contempt of courts in India
Review of administrative law in India
Alternative dispute resolution in India
Child Rights in India
Right to constitutional remedies under the Constitution of India
Emergency provisions of the Constitution of India
Role and Powers of Governor
Functions of Parliament in India: An overview
Right to a fair trial in India
Important English Essay Topics for Judiciary Exams 2023
English is a subject where you can improve your grades in the judicial services examination.
Following a few English preparation tips for Judiciary Exams will help enhance your grammar and vocabulary, which are essential for writing a good essay.
The following are essential English essay topics for the Civil Judge exam:
Role of Media
Demonetisation
Cyber Security
Child Labour
Industrial Development/Pollution
Farmers suicide
Water disputes
Social Media
Globalization
Recent Laws
World meetings
Social issues
Read more : Short tricks to memorize Bare Acts for Judiciary exams
Mastering the Art of Writing An Excellent Essay for Judiciary Exams 2023
While an essay is a large project, there are many steps a student can take to break down the task into manageable chunks.
Following are the six steps to drafting an essay:
Know precisely what is being asked of you.
Prepare an outline or diagram of your ideas around the selected topic.
To write a successful essay, you must organize your thoughts.
You must see connections and links between ideas more clearly by taking what's already in your head and putting it to paper.
The body of your essay argues, explains, or describes your topic.
Each main idea that you wrote in bullets.
The introduction should attract the reader's attention and show the focus of your essay. Your diagram or outline will become a separate section within the body of your essay.
The conclusion brings closure to the topic and sums up your overall ideas while providing a final perspective on your topic.
Read your response carefully to ensure there are no mistakes and that you didn't miss anything.
How to Write a Good Essay in Judiciary Exam 2023?
Essay writing is an art that cannot be learned overnight or in a month. To write a good essay, you must read books, love reading and writing, and follow good authors.
An Essay mainly depends on two parameters: your command of the language and how much you know about the topic .
The following are some of the best essay writing preparation tips for the Judiciary exam :
First, you should read newspapers, magazines, etc., as it will help improve your vocabulary, knowledge, and viewpoint.
1. Selection of Option
Generally, you will be given 3 to 4 topics in the exam.
You have to choose the one per your knowledge of the particular topic.
Read more : Case laws related to the Indian Penal Code for Judiciary exams
2. Planning
After finalizing the topic, you must plan your writing with a balanced approach.
Jot down the key points to be mentioned in your essay.
Your views must be presented in objective nature rather than presenting them in subjective nature.
Also, mention your opinions and arguments with examples in your essay.
Include facts and figures to support your approach.

3. Prioritize Important Points
Highlight the essential points in the initial paragraph of the essay.
Try to include all the critical points related to the topic in the essay.
Make text bold or italics to highlight the critical points in the middle of the paragraph.
4. Interlink Each Point
Try to interlink each point in the essay.
The second paragraph must be the continuation of the first paragraph; the third paragraph must relate to the second one, and so on.
Do not repeat the content of the introduction.
Summing Up - Hurray! Now, you know the most important essay topics for Judiciary Exams. Save this blog post in case you need to see these topics again in the near future. Target writing at least three essays in a week. Good Luck with your judiciary preparation.
"Every morning, you have two choices: continue to sleep with your dreams or wake up and chase them."
Frequently Asked Questions
Is there any recommended newspaper for essay preparation of judiciary exam?
How are Judiciary Exams Question Papers useful in preparing for the essay writing?
Is the Judiciary Exam easy?
What is the best way to prepare for important essay topics for Judiciary Exams?
Which book to refer for Important Essay Topics for Judiciary Exams?
What are good topics for essays in Judiciary Exams 2023?
Online Coaching
Test Series
Trending Exams
Scholarship Tests
LegalEdge GMB
LegalEdge Monthly Events
Mentor Tips
CLAT Prep Tips
AILET Prep Tips
IPMAT Prep Tips
NATA Prep Tips
NID Prep Tips
Judiciary Prep Tips
ABOUT TOP RANKERS
Toprankers, launched in 2015, is India's most preferred digital counselling & preparation platform for careers beyond engineering & medicine. We envision to build awareness and increase the success rate for lucrative career options after 12th. We offer best learning practices and end-to-end support to every student preparing for management, humanities, law, judiciary & design entrances.
: [email protected]
: +91-7676564400
Social Channels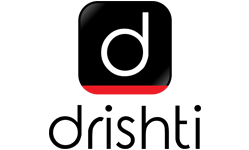 Classroom Programme
Online Programme
Drishti Store
My Bookmarks
My Progress
Change Password
From The Editor's Desk
How To Use The New Website
Help Centre
Achievers Corner
Topper's Interview
About Civil Services
UPSC Prelims Syllabus
GS Prelims Strategy
Prelims Analysis
GS Paper-I (Year Wise)
GS Paper-I (Subject Wise)
CSAT Strategy
Previous Years Papers
Practice Quiz
Weekly Revision MCQs
60 Steps To Prelims
Prelims Refresher Programme 2020
Mains & Interview
Mains GS Syllabus
Mains GS Strategy
Mains Answer Writing Practice
Essay Strategy
Fodder For Essay
Model Essays
Drishti Essay Competition
Ethics Strategy
Ethics Case Studies
Ethics Discussion
Ethics Previous Years Q&As
Papers By Years
Papers By Subject
Be MAINS Ready
Awake Mains Examination 2020
Interview Strategy
Interview Guidance Programme
Current Affairs
Daily News & Editorial
Daily CA MCQs
Sansad TV Discussions
Monthly CA Consolidation
Monthly Editorial Consolidation
Monthly MCQ Consolidation
Drishti Specials
To The Point
Important Institutions
Learning Through Maps
PRS Capsule
Summary Of Reports
Gist Of Economic Survey
Study Material
NCERT Books
NIOS Study Material
IGNOU Study Material
Yojana & Kurukshetra
Chhatisgarh
Uttar Pradesh
Madhya Pradesh
Test Series
UPSC Prelims Test Series
UPSC Mains Test Series
UPPCS Prelims Test Series
UPPCS Mains Test Series
BPSC Prelims Test Series
RAS/RTS Prelims Test Series
Daily Editorial Analysis
YouTube PDF Downloads
Strategy By Toppers
Ethics - Definition & Concepts
Mastering Mains Answer Writing
Places in News
UPSC Mock Interview
PCS Mock Interview
Interview Insights
Prelims 2019
Product Promos
Make Your Note
Public Interest Litigation
23 Dec 2019
14 min read
GS Paper - 2
Probity in Public Life
Transparency & Accountability
Judicial Review
Introduction
The expression 'Public Interest Litigation' has been borrowed from American jurisprudence, where it was designed to provide legal representation to previously unrepresented groups like the poor, the racial minorities, unorganised consumers, citizens who were passionate about the environmental issues, etc.
Public interest Litigation (PIL) means litigation filed in a court of law, for the protection of "Public Interest", such as Pollution, Terrorism, Road safety, Constructional hazards etc. Any matter where the interest of public at large is affected can be redressed by filing a Public Interest Litigation in a court of law.
Public interest litigation is not defined in any statute or in any act. It has been interpreted by judges to consider the intent of public at large.
Public interest litigation is the power given to the public by courts through judicial activism. However, the person filing the petition must prove to the satisfaction of the court that the petition is being filed for a public interest and not just as a frivolous litigation by a busy body.
The court can itself take cognizance of the matter and proceed suo motu or cases can commence on the petition of any public spirited individual.
Bonded Labour matters
Neglected Children
Non-payment of minimum wages to workers and exploitation of casual workers
Atrocities on women
Environmental pollution and disturbance of ecological balance
Food adulteration
Maintenance of heritage and culture
Genesis and Evolution of PIL in India: Some Landmark Judgements
The seeds of the concept of public interest litigation were initially sown in India by Justice Krishna Iyer, in 1976 in Mumbai Kamagar Sabha vs. Abdul Thai.
Right to speedy justice emerged as a basic fundamental right which had been denied to these prisoners. The same set pattern was adopted in subsequent cases.
In this case it was held that "any member of the public or social action group acting bonafide" can invoke the Writ Jurisdiction of the High Courts (under article 226) or the Supreme Court (under Article 32) seeking redressal against violation of legal or constitutional rights of persons who due to social or economic or any other disability cannot approach the Court.
By this judgment PIL became a potent weapon for the enforcement of "public duties" where executive action or misdeed resulted in public injury. And as a result any citizen of India or any consumer groups or social action groups can now approach the apex court of the country seeking legal remedies in all cases where the interests of general public or a section of the public are at stake.
Justice Bhagwati did a lot to ensure that the concept of PILs was clearly enunciated. He did not insist on the observance of procedural technicalities and even treated ordinary letters from public-minded individuals as writ petitions.
The Supreme Court in Indian Banks' Association, Bombay & Ors. vs. M/s Devkala Consultancy Service and Ors held :- "In an appropriate case, where the petitioner might have moved a court in her private interest and for redressal of the personal grievance, the court in furtherance of Public Interest may treat it a necessity to enquire into the state of affairs of the subject of litigation in the interest of justice." Thus, a private interest case can also be treated as public interest case.
M.C Mehta vs. Union of India : In a Public Interest Litigation brought against Ganga water pollution so as to prevent any further pollution of Ganga water. Supreme Court held that petitioner although not a riparian owner is entitled to move the court for the enforcement of statutory provisions, as he is the person interested in protecting the lives of the people who make use of Ganga water.
Vishaka v. State of Rajasthan: The judgement of the case recognized sexual harassment as a violation of the fundamental constitutional rights of Article 14, Article 15 and Article 21. The guidelines also directed for the Sexual Harassment of Women at Workplace (Prevention, Prohibition and Redressal) Act, 2013.
Factors Responsible for the Growth of PIL in India
The character of the Indian Constitution. India has a written constitution which through Part III (Fundamental Rights) and Part IV (Directive Principles of State Policy) provides a framework for regulating relations between the state and its citizens and between citizens inter-se.
India has some of the most progressive social legislations to be found anywhere in the world whether it be relating to bonded labor, minimum wages, land ceiling, environmental protection, etc. This has made it easier for the courts to haul up the executive when it is not performing its duties in ensuring the rights of the poor as per the law of the land.
The liberal interpretation of locus standi where any person can apply to the court on behalf of those who are economically or physically unable to come before it has helped. Judges themselves have in some cases initiated suo moto action based on newspaper articles or letters received.
Although social and economic rights given in the Indian Constitution under Part IV are not legally enforceable, courts have creatively read these into fundamental rights thereby making them judicially enforceable. For instance the "right to life" in Article 21 has been expanded to include right to free legal aid, right to live with dignity, right to education, right to work, freedom from torture, bar fetters and hand cuffing in prisons, etc.
Judicial innovations to help the poor and marginalised: For instance, in the Bandhua Mukti Morcha, the Supreme Court put the burden of proof on the respondent stating it would treat every case of forced labor as a case of bonded labor unless proven otherwise by the employer. Similarly in the Asiad Workers judgment case, Justice P.N. Bhagwati held that anyone getting less than the minimum wage can approach the Supreme Court directly without going through the labor commissioner and lower courts.
In PIL cases where the petitioner is not in a position to provide all the necessary evidence, either because it is voluminous or because the parties are weak socially or economically, courts have appointed commissions to collect information on facts and present it before the bench.
Who Can File a PIL and Against Whom?
Under Art 32 of the Indian Constitution, in the Supreme Court.
Under Art 226 of the Indian Constitution, in the High Court.
Under sec. 133 of the Criminal Procedure Code, in the Court of Magistrate.
However, the court must be satisfied that the Writ petition fulfils some basic needs for PIL as the letter is addressed by the aggrieved person, public spirited individual and a social action group for the enforcement of legal or Constitutional rights to any person who are not able to approach the court for redress.
A Public Interest Litigation can be filed against a State/ Central Govt., Municipal Authorities, and not any private party. The definition of State is the same as given under Article 12 of the Constitution and this includes the Governmental and Parliament of India and the Government and the Legislature of each of the States and all local or other authorities within the territory of India or under the control of the Government of India.
Significance of PIL
The aim of PIL is to give to the common people access to the courts to obtain legal redress.
PIL is an important instrument of social change and for maintaining the Rule of law and accelerating the balance between law and justice.
The original purpose of PILs have been to make justice accessible to the poor and the marginalised.
It is an important tool to make human rights reach those who have been denied rights.
It democratises the access of justice to all. Any citizen or organisation who is capable can file petitions on behalf of those who cannot or do not have the means to do so.
It helps in judicial monitoring of state institutions like prisons, asylums, protective homes, etc.
It is an important tool for implementing the concept of judicial review.
Enhanced public participation in judicial review of administrative action is assured by the inception of PILs.
Certain Weaknesses of PIL
PIL actions may sometimes give rise to the problem of competing rights. For instance, when a court orders the closure of a polluting industry, the interests of the workmen and their families who are deprived of their livelihood may not be taken into account by the court.
It could lead to overburdening of courts with frivolous PILs by parties with vested interests. PILs today has been appropriated for corporate, political and personal gains. Today the PIL is no more limited to problems of the poor and the oppressed.
Cases of Judicial Overreach by the Judiciary in the process of solving socio-economic or environmental problems can take place through the PILs.
PIL matters concerning the exploited and disadvantaged groups are pending for many years. Inordinate delays in the disposal of PIL cases may render many leading judgments merely of academic value.
Public Interest Litigation has produced astonishing results which were unthinkable three decades ago. Degraded bonded labourers, tortured under trials and women prisoners, humiliated inmates of protective women's home, blinded prisoners, exploited children, beggars, and many others have been given relief through judicial intervention.
The greatest contribution of PIL has been to enhance the accountability of the governments towards the human rights of the poor.
The PIL develops a new jurisprudence of the accountability of the state for constitutional and legal violations adversely affecting the interests of the weaker elements in the community.
However, the Judiciary should be cautious enough in the application of PILs to avoid Judicial Overreach that are violative of the principle of Separation of Power.
Besides, the frivolous PILs with vested interests must be discouraged to keep its workload manageable.

One Future Collective
Dec 22, 2017
The Problem of Access To Justice In India
"This is a Court of Law, young man, not a Court of Justice." — Justice Oliver Wendell Holmes, Jr (1841–1935)
The Patron saint of Lawyers, Saint Themis, is depicted as a blindfolded Lady with a scale in one hand and a sword in the other. She is described as "the Lady of good counsel", and is the personification of divine order and natural law. Unfortunately, what is supposed to be a symbolic representation of being blind to all forms of bias has instead ended up becoming the representative of being blind to discrimination and justice.
While even the Universal Declaration of Rights , drafted in the year 1948, gave recognition to two rights pertaining to 'access to justice' in the following words, implementation of the same has been far from ideal:
"Art.8: Everyone has the right to an effective remedy by the competent national tribunals for acts violating the fundamental rights granted to him by the Constitution or by law.
Art.10: Everyone is entitled in full equality to a fair and public hearing by an independent and impartial tribunal, in the determination of his rights and obligations, and of any criminal charge against him."
According to the Supreme Court Bench in the case of Anita Kushwaha vs Pushap Sudan [Transfer Petition © 1343 of 2008], the following are the four main facets that constitute the essence of Access to Justice;
i) The State must provide an effective adjudicatory mechanism; ii) The mechanism so provided must be reasonably accessible in terms of distance; iii) The process of adjudication must be speedy; iv) The litigant's access to the adjudicatory process must be affordable.
But these criteria have not been fulfilled as thus;
i) The State must provide an effective adjudicatory mechanism;
To answer whether the State provided effective adjudicatory mechanism we need to look at some questions;
Are the buildings there? Yes.
Can everyone access those buildings? No.
Are there Judges inside all the Court Halls? No.
While India can still claim to have adequate Courtrooms (access to the same by people in remote areas is highly contested), as per the 87th Report before the Rajya Sabha , approximately 43% of Court Halls in the High Courts in India do not have Judges. There has been a continuous inordinate delay in appointment of the Higher and Lower Judiciary which in turn piles up cases and delays the process. As per the Press Information Bureau report dated March 3rd, 2016 , there were 48,418 civil cases and 11,050 criminal cases pending before the Supreme Court as of February 19th, 2016 .
Even if we assume that the victim makes it to the courts and manages to hire a decent lawyer, they may never even hear their proceedings. The Supreme Court has, till date, spent Rs. 91 Lakhs to install the latest microphone system for both the bar and the bench but alas, neither the Bar nor the Bench puts the mics to use . Imagine spending a lot of money to pursue your matter to the Supreme Court only to be unable to hear anything going on in there. It is said that justice should not only be done, but must also be seen to be done. In this case, at least in this context, Justice is visibly not done.
ii) The mechanism so provided must be reasonably accessible;
In terms of distance: While the Supreme Court is supposed to be approached only in rare cases, for the poor and the downtrodden, the thought of even approaching it is rare. It makes no logical sense for a poor person whose rights have been trampled to travel all the way to New Delhi from remote places such as North East India, or the tip of Kerala. While the idea of having 5 separate Court of Appeals (East, West, North, South and Central) was once mooted, unfortunately, it has remained just a moot point.
Accessibility for individuals: India has approximately 2 crore and 68 lakh people who suffer from different kinds of disabilities . Ironically, back in 2016, the Supreme Court had pulled up the Central Government for not having kept its target of making 50% of the Government buildings disabled friendly, and yet, Courts in India do not have disabled friendly washrooms or access ways.
iii) The process of adjudication must be speedy;
Keeping in mind point (i), that is Courts are understaffed and overburdened, it is patently wrong to assume that the Court would dispense matters quickly. Our Civil Procedure Code is over 100 years old and the basic Court practices are tedious and extremely complicated. Taking adjournments without reason had become such a common practice that certain High Courts specifically bar adjournments now. And yet, there are cases pending before numerous Courts for over 15 years. Recently, the High Court of AP and Telangana had decided that all old cases must be concluded soon. The Advocate Associations reacted to the news by going on a strike . The advocates contended that they could not be forced to rush the litigation process. So, instead of the matters getting wrapped up quicker, they got further delayed.
And all this is just Phase One. Imagine if the matter goes to appeal.
But that too is not the worst scenario. Imagine filing a case and having the other party file an objection on a minor point. The Judge rules in your favour on that minor point and the other party appeals on that minor point. And possibly appeals again, till finally, the Supreme Court hears the case. Even if the Supreme Court rules in your favour on that minor point, years if not a decade would have passed only for the matter to be sent back to the lower court to now decide the complete issue. The top five Central Tribunals in the country have a combined backlog of over 3.50 lakh cases with the Income Tax Appellate Tribunal alone having over 91,000 pending matters . This goes to show that even alternative specialised forums are overburdened and do not necessarily lead to quicker adjudication.
iv) The litigant's access to the adjudicatory process must be affordable.
Is litigation affordable? No .
As they say, if it's free, it's probably not good. If it's good, it's probably not free. While the case of Khatri II v. State of Bihar [(1981) 1 SCC 627] did state that the right to free legal aid is a right covered under Article 21 of the Constitution, the legal aid Lawyer you will get is again overburdened and under-equipped in most cases. Let's assume, as an example, that some big pharmaceutical company has wronged you. Because you can't afford a lawyer, you accept free legal aid, whereas the Company hires the biggest Law firm in India with an entire panel of Lawyers. I know some brilliant lawyers who work with Free Legal Aid Centers, but it is humanly impossible for even them to go against entire truckloads of lawyers on the other side. And that is where the dream of access to justice falls flat.
Anywhere you go in the world, remedy under law must be paid for in the form of the legal expenses of lawyers' fees (unless someone agrees to take up the matter pro bono), Court fees and filing expenses (translation, making copies to serve on other side, process fees, RPAD, Court Stamps etc) and the under table expenses. Even if you get declared as an indigent, you would not have to pay Court fees and process fees but you would still have to spend money to see the matter reach its conclusion — in a couple of years, if you are lucky .
In India, we theoretically do have a right to access the Courts, but Justice is not guaranteed.
Sourya Banerjee is the National Lead, Legal Reform at One Future Collective.
More from One Future Collective
One Future Collective works towards building compassionate youth social leadership through art, education, intervention and policy advocacy. The Thought Project is our flagship digital advocacy project, including within it, our writing and social media based activism.
About Help Terms Privacy
Get the Medium app
Sourya Banerjee
Lawyer | Entrepreneur | Blogger | Policy Enthusiast |
Text to speech
Legal internships
Law of torts – Complete Reading Material
The Wall Of Fame – 2019
Weekly Competition – Week 1 – December 2019
Weekly Competition – Week 2 – December 2019
Weekly Competition – Week 3 – December 2019
Weekly Competition – Week 4 – December 2019
Weekly Competition – Week 1 – November 2019
Weekly Competition – Week 2 – November 2019
Weekly Competition – Week 3 – November 2019
Weekly Competition – Week 4 – November 2019
Weekly Competition – Week 1 October 2019
Weekly Competition – Week 2 – October 2019
Weekly Competition – Week 3 – October 2019
Weekly Competition – Week 4 – October 2019
Weekly Competition – Week 3 – September 2019
Weekly Competition – Week 4 – September 2019
Sign in / Join
Globalization and its effects on legal profession
This article is written by Shriyanshi Chitransh , from FIMT school of law, GGSIPU. Here, I have given a brief introduction to globalization and how it has affected the legal profession. 
Table of Contents
Introduction 
The Legal profession has been going through a profound revolution due to globalization with increasing participation and involvement of countries and more access to domestic economies. Globalization should not be looked upon in a restrictive sense as it has brought a change in the teaching of law students, training of advocates to hone professional skills to meet the challenges put down by the globalization and universalization of law. The increase in the high standards norms of the firms or legal industry requires lawyers capable of handling high profile cases which normally includes merger & acquisition, project finance, securities, and initial public offering that demanded by the foreign and domestic firms establishing in India. 
Legal profession in India
India has been putting efforts in maintaining the legal sector services in India, to allow foreign lawyers and firms to locate in India. Few Indian firms have been locating their firms' branches in other countries like the US and UK. This is beneficial as the lawyers will have a wider scope and coverage to the different aspects of the law arena and would be able to practice outside the country. Further, the lawyers need to have original and path-breaking legal research skills to accommodate the need of meeting the challenges in a manner responsive to the country's goals and aims of the constitution. India as a country striving for development and lawyers will play a vital role in these situations. 
Over the years lawyers are expected to provide services to the consumers in the legal sector and hold that lawyers are accountable for the issues caused to the consumers. In the case of Srinath V. Union of India (AIR 1996 MAD 427) , the Madras high court held in the views regarding Section 3 of the Consumer Protection Act, 1986 . It was held that the Consumer redressal forum will have jurisdiction to deal with claims of advocates. Section 2(U) of the Compensation Act, 2002 explains service along with the lines of the Consumer Protection Act, 1986. Therefore it can be concluded that the trade-related laws are the matter of the subject where consumerism and market forces should be given enough concern. 
Changing nature of legal profession
Globalization has brought a huge change in international trade with an increased number of engagements from different countries and their participation and more access to domestic services. India has seen a drastic change in the legal sector services and a lot has changed. The corporate law arena activities in project financing, intellectual property protection, competition law, etc., were almost unknown in the 90s. Back then the number of lawyers working in such a field was limited. But due to globalization, a revolution has emerged and the need for professionals in the aforesaid field has increased. 
The money earned by lawyers today is effectively more than before but the workload is also huge. Today's law students are trained and taught in a way to meet the requirements of this fast-paced environment, where effective work and proficiency in one's field is given utmost importance, which is the basic requirements. 
Difficulty faced by Indian legal education system due to Globalization
Inadequate Infrastructure: Having a strong well-structured infrastructure plays a requisite role in framing the legal education of a student. In comparison with international law universities, India's universities are far behind. Good infrastructure helps in shaping the overall life of a student and providing thorough knowledge into the insights of legal education. Ample resources to the faculty as well as to the students play a crucial role in moulding the development of skills. The global legal practitioners and lawyers have put up a high standard in the legal education system. India is still lacking behind in providing enough resources to broaden the scope of the law and accommodate with the ability to level with the aforesaid global lawyers who have been working and studying under the umbrella of learned law experts and well-infrastructured universities. In India, many law universities are unable to fulfil the minimum required infra and specialised law faculty because of insufficient funds. 
Foreign direct investments in education systems: Globalization has brought a whole lot of revolution in society, polity, and professionalism which leads to the era of transformation. Legal education in India has taken a dramatic turn in the last 30 years due to the globalization of trade and business. FDI is enabled in the Indian law education system at the rate of 100% by the automatic route. FDI has provided an edge to the Indian legal system to rise above their standards as well as a challenge giving element. To keep up with the leading globalization, developing nations like India, have concentrated more on establishing a global curriculum and standardised legal education for qualitative legal education. FDI has created a sense of cut-throat competition among the institution. Therefore, Indian law schools are not only centralizing in the studies on Indian laws but majorly in teaching and research in international laws. Law students are taking an active part in national-international moot courts, conferences, and webinars. The faculty are also expected to impart knowledge that can expand the legal minds of students. 
Global programs and international experiences: Indian universities need to get indulge in broadening their international connections by instituting programs like student exchange programs in foreign countries as well as offer education that can stand equivalent to the standards and norms of international universities. 
Continuous legal approach and research-based education: Theoretical knowledge is something which any school can provide but be in a law school, having only theoretical knowledge is not enough. To be able to have an edge over other students can only happen if one is having top-notch research skills. Continuing legal education (CLE) plays a vital element in the industry for professional development, good delivery of legal services and is also a measure of the accountability of the profession. Observation and active participation are something that dearth in the law students under the Indian legal education system. If we observe the most common skill that the top-most faculty possess is the ability to do better research and publication among academics whereas in India not much emphasis is given on research skills of a student or a faculty.
Major issues unnerving the legal service sector
The approach of the legislator and Bar Council of India is not clear regarding the legal sector services in India. The foreign law firms because of their better infrastructure, better knowledge, and developed skills of legal drafting and communication build up a huge competition against the local firms. Therefore, India is still behind to enter the successive rounds of negotiation mandated by the WTO (World trade organization) rules. The provisions of the Advocates Act 1961 , and BCI regulations are too rigid and section 24 of the former being an encumbrance. The section states that a person can only be allowed to practice in India if the person has studied law from a BCI recognized Law college and qualified under the Advocates Act, 1961.
Subject to the provisions of the Act, a national citizen of a foreign country can only be permitted to practice law if that person is duly qualified, to practice law in their country. According to Section 33 of the aforesaid Act, advocates are entitled to practice law, except as otherwise as per the Act or any other law for the time being in force, no person shall, on or after the appointed day, be entitled to practice law unless he is enrolled as an Advocate under the Act. 
Foreign law firms have been the object of the controversy since 1955. When the Arshurt of UK and White and Case and Chadbourne and Parke of the US, set up their liaison offices in India and were granted to start liaison activities only and not to practice law under the Foreign Exchange Regulation Act, 1973 .  In the year 1955, a lawyer collective, public interest trust set up by the lawyers for the free legal aid services challenges in the Bombay High court the right of foreign law to practice in India. The main motive of moving to the court is to express that appearing before the court is not only a job but legal drafting and advising clients is. Whereas, on the other hand, the Central Government expressed that the Advocates Act prevented the foreign lawyers from giving advice to the client and from practising in the court. 
The government has given its protocol in India for the establishment of legal sector service and also their contention for the foreign lawyers to practice in India and establish law firms if they are qualified under the Advocates Act. 
Recently, the Supreme court of India restricted the running of law firms and practice in India but allowed the foreign lawyers to visit India to advise clients on a fly-in and fly-out basis. 
Fly in and fly out does not really amount to practise and this is not really a pragmatic approach to deal with it. This decision may deter India's prospects towards foreign investments and a good legal service sector is what large and sophisticated investors would expect. 
Measures taken to meet the Global challenges/opportunity by the Indian legal system
With the emergence of multinationals in India as compared to anywhere else, India has a lot to catch up with other countries in order to level up with other trained lawyers. Competent lawyers are needed for the hour who would be trained in the right legal education system. The Indian legal system should work according to global needs as having good infrastructure and consists of various facilities such as research-based study, revised curriculum, conferences, webinars, moot court, as well as National/ International training programs thus our legal system faces the challenges put up by the globalisation. Majoring in a particular subject can broaden the legal minds yet they require to be trained by competent faculty.
This revolution by globalization needs a committed and ardent faculty who can coach the legal minds in a way to create hardworking and skilful students in the form of lawyers, judges, and jurists. The centre of focus should be relevantly on the reformation of the curriculum so that it can justify the need of the legal profession. 
The Supreme court of India in the case of Mahipal singh rana vs State of Uttar Pradesh , noted the need for legal reformation and reviewed the Advocates Act dealing with regulatory mechanisms for the legal profession. The three benched judges had asked the Law Commission and Government of India to take appropriate steps in this regard. Here are some proposals instated:
CLAT ( Commission Law Admission Test ): A proposal was established to conduct an all India common entrance examination in order to give admission to the students in the university all over India. 
Pass the All India Bar Examinations (AIBE) . 
The entrant has to complete a three-month training course from a state bar council-affiliated training centre.
Have been Practiced, for at least two years, before a district or session Judge and other subordinate courts of original jurisdiction. 
Have been Practiced, for at least three years, before a high court and other appellate forums. 
Law firms and foreign lawyers: The proposal was instituted to include partnerships, limited liability partnerships (LLP), private or public limited companies, and any other partnerships which are not actually registered but are for practising law. The foreign lawyers should be allowed to practice on some reciprocality. 
Examining strikes and boycotts: To keep an eye on the strikes or boycotts done by the Advocates from Courts and proposed amendments to include a six-year disqualification from contesting elections of any Bar Association and Bar Council.
There are so many laws that need expert advice and demand legal knowledge in the society which can only be filled when there is a lawyer who has the proficiency to do the required. We not only need lawyers, judges, or jurists, we want them to be enriched with good knowledge and expertise that serves the revolution by Globalization. The challenges created through Globalization can only be resolved if our legal education system chooses to have a multi-purposive and multidisciplinary approach. A good lawyer studies the case through all the political, societal, technological aspects. The only way to fix our position in this changing global legal world is to produce hard-working, devoted, committed, skilled law professionals who are adaptive to reformations. 
https://www.mondaq.com/india/management/696680/globalisation-of-legal-services-and-indian-perspective
https://www.academia.edu/9454780/Legal_Education_Reform_in_India_Dialogue_Among_Indian_Law_Teachers
LawSikho has created a telegram group for exchanging legal knowledge, referrals and various opportunities. You can click on this link and join:
https://t.me/joinchat/J_0YrBa4IBSHdpuTfQO_sA
Follow us on  Instagram  and subscribe to our  YouTube  channel for more amazing legal content.
RELATED ARTICLES MORE FROM AUTHOR
All about liberalization, privatization, and globalization, self-determination of minorities in light of globalization, globalization through technology : a boon or a bane to the economy, leave a reply cancel reply.
Save my name, email, and website in this browser for the next time I comment.
Strategic Startup And Digital First HR: Work Remotely With World Defining International Startups
Register now
Thank you for registering with us, you made the right choice.
Congratulations! You have successfully registered for the webinar. See you there.
Indian Journal of Law and Legal Research ISSN: 2582-8878 | PIF: 6.605 Indexed at Manupatra, Google Scholar, HeinOnline & ROAD
INDIAN JOURNAL OF LAW AND LEGAL RESEARCH
ISSN: 2582-8878 (O)
Subject Area: Law and Related Disciplines
Publication Impact Factor: 6.605
Plagiarism Limit - Upto 25 Percent
Plagiarism Software - Turnitin and Plagiarism X
Publication Frequency - Bi-monthly
CALL FOR PAPERS
The IJLLR is inviting authors across India and the Globe to contribute their pieces of academic writings for publication. Volume: Volume V Issue I | Theme: Law & Related Disciplines
Perks: Certificates of Publication, Certificate of Excellence, Free DOI Link, Internship Opportunities, 48-hour Review Process, Indexed at Google Scholar, HeinOnline, Manupatra, ROAD & others.
* Verify our Manupatra, Google Scholar & ROAD Indexing by clicking the Buttons given above.
** Do not fall prey to journals making false claims regarding their Indexing at various databases.
IJLLR Journal is an online bi-monthly journal with 6 Issues per year. The Journal revolves around Socio-legal topics and is not restricted to any particular field or subject of law. The Journal promotes interdisciplinary research entailing detailed study of law with other disciplines in the contemporary era.
IJLLR aims to provide a platform where everyone related to the field of law can contribute their research work on any topic related to law and help create a quality open-access platform that can be used by anyone to gain or develop their knowledge and expertise in the subject of law.
Provide a detailed conceptualisation of socio-economic phenomenon and its interplay with law and policy-making.
Encourage interdisciplinary and comparative research to develop a holistic and multifaceted approach towards the complex issues of today's society.
Critically and intellectually engage with contemporary issues and the discourse surrounding them.
Enable the development of legal intellect, critical analysis and quality research by promoting original legal writing.
PERKS OF GETTING PUBLISHED AT IJLLR
Publication Certificate - Certificate of publication is given to all the authors published in each issue without any additional cost. The certificate is given to the authors as soon as the publication is live.
Free DOI (Digital Object Identification) - A DOI is a string of numbers, letters and symbols used to permanently identify an article or document and link to it on the web. A DOI will help your reader easily locate a document from your citation.
Certificate of Excellence - The top 10 authors in each issue are given a Certificate of Excellence for their publication with other prizes.
Indexed: The Indian Journal of Law and Legal Research is indexed in reputable places like Google Scholar & Manupatra which makes the articles available to a wider community making the research available to all.
Hard Copy Available: The authors have the choice to get a hard copy of their Publication Certificate/Certificate of Excellence on payment of a minimal fee after their manuscript is published.
No Delays and Timely Process - The whole review process takes up to 72 hours (1-3 days). The final publication after the payment of the processing fee is done within 24-72 hours (1-3 Working days).
Internship Opportunities: The top authors are provided with internship opportunities.
Chance to be a Student Editor: Students are also provided with an opportunity to work as an editor for the Indian Journal of Law and Legal Research .
TYPES OF SUBMISSIONS ACCEPTED ​
The IJLLR Journal invites original, unpublished manuscripts from all academicians, authors, legal professionals and Law students in the following categories:
I. Long Articles (3000-6000 words)
II. Essays/Short Articles (1500-3000 words)
III. Case Notes and Legislative Comments (1200-2500 words)
Submissions in this category are expected to engage with the theme and literature of a particular topic comprehensively. The article must survey current practice in the field, identify any lacunae and offer innovative reassessment along with constructive suggestions. Theoretical pieces are also welcome in this category.
Essays/short articles are more concise in scope and are focused on a particular issue and offer new perspectives and critical insights on the selected topic. They offer clearly identifiable arguments and may provide different ways of conceptualizing the selected issue.
This category is meant for the analysis of any contemporary judicial pronouncement, legislative action, or policy proposal. Notes and Comments must trace the line of cases in which the decision appears and comment on its implications on the evolution of that branch of law. Similarly, a legislative comment or policy proposal must identify the object and expected impact of the legislative action/policy proposal in question.
INDEXING PARTNERS 2.3 Conclusion:. The Aim Of Criminal Law Is To Protect
Due process model versus crime control model essay.
So as to realize this high function, the crime control model calls for the idea that primary consideration be accorded to the effectiveness with which the criminal procedure functions to screen wrong doers, establish culpability and secure suitable outlook or character of individuals found guilty of criminal offences. For the crime control model, permissible measures must not precede, sustenance for the police, nor
Purpose Of Government Essay
government ensures the right of the people are protected by having the Bill of Rights. The Bill of Rights has many other articles that protect the people's rights however, this is not the only way the government protects our right.
Classical Theory and Its Effects on Criminal Justice Policy Essay
Within Classical Theory, the focus was on the law to protect the rights of individuals and society and its purpose was to deter criminal behavior. Classical law assumes it is the duty of the citizen to be moral, act responsibly, and weigh consequences of behavior before acting. This of course, supposes that all acts are rational, and each act committed is done as a result of free will.
Questions concerning criminal law Essay
The specific aims and purposes of criminal law is to punish criminals, and prevent people from becoming future criminals by using deterrence. "Having a criminal justice system that imposes liability and punishment for violations deter." (Paul H. Robinson, John M. Darley, Does Criminal Law Deter? A Behavioural Science Investigation, Oxford Journal of Legal studies, volume 24, No. 2 (2004), pp. 173-205). Criminal law
Difference Between Civil and Criminal Actions Essay
The primary purpose or function of the criminal law is to help maintain social order and
In The Beginning Of The 1930'S Wrongful Convictions Tended
To provide a balance in specific nations and considerations of cross cutting, the issues must go beyond national boundaries. The traditional contrast of adversarial versus legal systems will be to determine what impacted each system that may have on preventing wrongful convictions and whether or not the traditional difference remains viable or needs revision. The number of public policies intended to reduce the number of these convictions and compensate more fairly and just to those who are the victims of these mistrials.
The Three Components Of The Criminal Justice System
Most people don't know about the three major components of the criminal justice system, but, in this paper the reader will know what they are. The reader will also read about how the three components interrelate to one another, and also how the conflict one another. The
The Incarceration System During The United States
Since the inception of the United States, the government has had one definitive purpose: to protect the people's rights to life,
Annotated Bibliography On Juvenile Justice System
The process of law setting, implementation, monitoring and regulation is a responsibility of a body called the justice system. Additionally, crime control and prevention are also among its fundamental duties. It is established in every country of the world and functions with an objective of ensuring the noble conduct of the people. It also intends to serve as a decision-making body when people violate the rules by penalizing them. It is to make them responsible citizens and to ensure that the society remains a hospitable and safe place for other people to survive (Cole, Smith & DeJong, 2015).
Criminal Justice Trends Evaluation Essay
The criminal justice system is an essential aspect of American society as well as the Constitution and the Bill of Rights. The purpose of laws is to protect society from harm, ensure everyone's safety, and equally treated. The criminal justice system works to protect the innocent and punish the guilty without violating the rights the criminal suspect to avoid any injustices. As society evolves the criminal justice system needs to evolve so it is important to create new laws to keep up with the evolution and new trends. As new trends and contemporary issues develop in society, they can have a direct impact on the different functions of the criminal justice
The Proper Role of Government Essay
Philosophers have struggled with determining the proper role of government. In the absence of government and laws, people could do whatever they wanted, and some of them would try to slaughter others and steal their property. This is the state called anarchy. People have realized that the safety of the people and the country would be in jeopardy in such a state. Thus, it is necessary for a country to have a government and/or ruler. However, a ruler must not have absolute power nor lack authority. But the protection of the people and the country alone is not enough for a country to prosper. The property and the natural rights of the people and the government must also be protected. Thus, the proper role of government is to protect the
Annotated Bibliography On Crime And Justice
The Criminal Justice Systems have various objectives to achieve, one of them being reduction of crime levels. Another core objective is practicing justice. These two objectives can be achieved in various ways. Evidence has been presented by the authors that the judicial systems sometimes play unfair in solving crime cases.
The Purpose of Criminal Law
Laws serve several purposes in the criminal justice system. The main purpose of criminal law is to protect, serve, and limit human actions and to help guide human conduct. Also, laws provide penalties and punishment against those who are guilty of committing crimes against property or persons. In the modern world, there are three choices in dealing with criminals' namely criminal punishment, private action and executive control. Although both private action and executive control are advantageous in terms of costs and speed, they present big dangers that discourage their use unless in exceptional situations. The second purpose of criminal law is to punish the offender. Punishing the offender is the most important purpose of criminal law
Argumentative Essay On Capital Punishment
Capital punishment is beneficial to the community. It provides the society with a sense of security. The death penalty contains a positive influence on the future. A heavily debated topic is, "Does capital punishment deter people more than a life sentence to prison?" An explanation on why will be covered later. An issues many people have with capital punishment, is when it is just or not just. This is a topic many stray away from, because it is difficult to decide. Finding the right consequence for an action is difficult. While this paper is for the use of capital punishment, it is clearly not needed for every crime, or even every murder. Overusing capital punishment, such as using it for every murder, will negatively impact the country, and not using it has the same effect.
The classical view that 'no mens rea, no crime' has long ago been eroded and several laws in India and abroad, especially regarding economic crimes and departmental penalties, have created severe punishments even where the offences have been defined to exclude mens rea. Therefore, the contention that Section 37 (1) fastens a heavy liability regardless of fault has no force in depriving the forfeiture of the character of penalty.
Related Topics
YouBookinc.com
History and sources of law in ancient india.
Download History And Sources Of Law In Ancient India full books in PDF, epub, and Kindle. Read online free History And Sources Of Law In Ancient India ebook anywhere anytime directly on your device. Fast Download speed and no annoying ads. We cannot guarantee that every ebooks is available!
History and Sources of Law in Ancient India
Download History and Sources of Law in Ancient India Book in PDF, Epub and Kindle
Sources of law and society in ancient india.
Download Sources of Law and Society in Ancient India Book in PDF, Epub and Kindle
History of international law foundations and principles of international law sources of international law law of treaties.
Download History of International Law Foundations and Principles of International Law Sources of International Law Law of Treaties Book in PDF, Epub and Kindle
History of International Law · Foundations and Principles of International Law · Sources of International Law · Law of Treaties
Ancient India
Download Ancient India Book in PDF, Epub and Kindle
Essays on legal systems in india.
Download Essays on Legal Systems in India Book in PDF, Epub and Kindle
In a civilized world human being created some rules and regulations for a peaceful, happy and prosperous living. In order to understand the above topic in proper historical perspectives an attempt has been made to collect important works on the subject of the study. Today the legal system is at cross roads. How can this study stimulate original Indian thought process on the subject is the aim of this exercise. Contents: Introduction, Judicial System in Ancient India, Nature and Perspective of Law in Ancient India, Judicial System in Medieval India, Social Justice in Medieval India, Culture and Law, Growth of the Judiciary, India and International Law, Law, Lawyers and Judges, Inter-State Relations, Independence of Judiciary and Access to Justice.
Legal and Constitutional History of India Ancient Judicial and Constitutional System
Download Legal and Constitutional History of India Ancient Judicial and Constitutional System Book in PDF, Epub and Kindle
This is a comprehensive, intelligible and interesting portrait of Ancient Indian History and Civilization from a national historical point of view. The work is divided into three broad divisions of the natural course of cultural development in Ancient India: (1) From the prehistoric age to 600 B.C., (2) From 600 B.C. to 300 A.D., (3) From 300 A.D. to 1200 A.D. The work describes the political, economic, religious and cultural conditions of the country, the expansionist activities, the colonisation schemes of her rulers in the Far East. Political theories and administrative organizations are also discussed but more stress has been laid on the religious, literary and cultural aspects of Ancient India. The book is of a more advanced type. It would meet the needs not only of general readers but also of earnest students who require a thorough grasp of the essential facts and features before taking up specialized study in any branch of the subject. It would also fulfil requirements of the candidates for competitive examinations in which Ancient Indian History and culture is a prescribed subject.
Studies in Hindu Law and Dharma stra
Download Studies in Hindu Law and Dharma stra Book in PDF, Epub and Kindle
The main sources for an understanding of classical Hindu law are the Sanskrit treatises on religious and legal duties, known as the Dharmaśāstras. In this collection of his major studies in the field, Ludo Rocher presents essays on a wide range of topics, from general themes such as the nature of Hindu law to technical matters including word studies and text criticism. Rocher's deep engagement with the language and worldview of the authors in the Dharmaśāstra tradition yields distinctive and corrective contributions to the field. This collection serves as an invaluable introduction to a leading authority in the field of Indology.
Submit Articles
Lawyers Registration
File your Caveat in Supreme Court INSTANTLY
Legal Advice
Lawyers Search
lawyers in India
Law of Wills
Cheque bounce
Medico Legal
Transfer of Petition
Supreme Court
File Caveat
Lawyers Forum
Immigration Law
Contract laws
law Library
Disability laws
The Legal system in ancient India
Author Name: Shivaraj S.Huchhanavar
This article involves jurisprudential analysis of ancient legal system and critical evaluation of existing legal system in india....
" In some respects the judicial system of ancient India was theoretically in advance of our own today ."- John W. Spellman Abstract: The ancient Aryan rulers of India were confronted by political, economic, and social problems in many ways similar to those with which modern British statesmen and social reformers are struggling, and their solutions of them, according to all the evidence of history, were much more satisfactory to the people at large than any which modern Europe has found. The freedom and general happiness attained by the people of Great Britain with the help of Parliamentary institutions and the richest revenues of the world can hardly be compared with that which Indians within the Aryan pale enjoyed both before and after the fifth century A.D.—the time which we regard as Dark Age. The Indo- Aryan constitution, built up by the highest intelligence of the people upon the basis of the village communities, and not wrung from unwilling war-lords and landlords by century-long struggles and civil war, secured to the Indian peasant-proprietor not only the ownership of the land, but very considerable powers of self government. From 300 A.D to 1192 A.D India is said to worlds most developed country, its GDP was equivalent to 25% of worlds GDP, followed by China which had 15% share in World GDP. This tremendous development is impossible without very sound justice dispensing system during that Golden age, to the contrary some Historians and Foreign Jurists opined that there was no 'rule of law' in ancient India, if so what was the system of Justice Administration that was in existence during that day and which 'norms' (Laws) of ancient Indian society contributed to attainment such highest stage of Human Civilization. To answer these prepositions it is necessary to go beyond western distortions about India and conduct impartial inquiry of surrounding social facts recorded in old texts. Key Words: Dhrama, Vyavahára, Charitra, Rájasásana, puranas, smiritis, surtis, prang-nayya, paraadivivaka or adhyaksha, danda, sabhasada, Sabhyas, samstha, Arthai-vivada, Himsa samudbhava vivada, divyas, sabhyas, etc . History of Judicial system in India can be classified in to III stages, (i) Judicial System in ancient India i.e Pre-Islamic invasion (ii) Judicial System in Medieval Age (iii) Judicial System in British Rule. For our discussion we shall take first stage. India has the oldest judiciary in the world. No other judicial system has a more ancient or exalted pedigree. But before describing the judicial system of ancient India I must utter a warning. The reader must reject the colossal misrepresentation of Indian Jurisprudence and the legal system of ancient India by certain British writers. I shall give a few specimens. Henry Maine described the legal system of ancient India "as an apparatus of cruel absurdities". An Anglo-Indian jurist made the following remark about what he called "the oriental habits of life" of the Indians before the British turned up in India: "It (British rule in India) is a record of experiments made by foreign rulers to govern alien races in a strange land, to adapt European institutions to Oriental habits of life, and to make definite laws supreme amongst peoples who had always associated government with arbitrary and uncontrolled authority." Alan Gledhill, a retired member of the Indian Civil Service, wrote that when the British seized power in India, "there was a dearth of legal principles." For Bernard Cohn, the ancient constitution rendered Indian history as antique, static and theocratic. These statements are untrue. It is not for me to guess why they were made. They may be due to sheer ignorance, or imperialist self-interest, or contempt for Indian culture and civilization which was a part of the imperialist outlook which dominated British Jurists, historians, and thinkers in the heyday of imperialism. But the effect of this misrepresentation, which has few parallels in history, was to create a false picture of the Indian judicial system both in India and outside. These are the words of Hon'ble Justice S. S. Dhavan High Court, Allahabad; it is true that Legal System in ancient India was much better and matured that, impartial English Historians themselves admitted its superiority. Whereas others as mentioned above, in their utter ignorance or with a view to defy Indian culture and thereby dominate Indian civilization distorted, by creating false impression as to social conditions of pre-British India. 1.2. Judicial System in Ancient India The concept of Dharma that ruled Indian civilization, from Vedic period up to Muslim invasion from King to his last servant everyone was bound by Dharma, The word Dharma is derived from "dhr" to mean to uphold, sustain or nourish. The Seers often use it in close association with 'rta' and 'satya'. Sri Vidyaranya defines 'rta' as the mental perception and realization of God. The Taittiriya Upanishad also uses it with 'satya' and 'dharma'. It exhorts students to speak the truth and practice dharma (Satyam vadha: Dharmam chara). According to Sankara Bhagavatpada 'satya' means speaking the truth and 'dharma' means translating it (Satya) into action. In this regard, the explanation given by Sri.K.Balasubramania Aiyar is relevant: "An analysis of the significance of these three words (rta, satya and dharma) brings out clearly to us the fundamental basis of dharma as the ideal for an individual. While 'rta' denotes the mental perception and realization of truth and 'satya' denotes the exact true expression in words of the truth as perceived by the mind, dharma is the observance, in the conduct of life, of truth. In fact, dharma is the way of life which translates into action the truth perceived by the man of insight as expressed by him truly. In short, 'rta' is truth in thought, 'satya' is truth in words and 'dhrama' is truth in deed." Manusmriti written by the ancient sage Manu prescribes ten essential rules for the observance of Dharma: Patience (dhriti), forgiveness (kshama), piety or self control (dama), honesty (asteya), sanctity (shauch), control of senses (indraiya-nigrah), reason (dhi), knowledge or learning (vidya), truthfulness (satya) and absence of anger (krodha). Manu further writes, "Nonviolence, truth, non-coveting, purity of body and mind, control of senses are the essence of Dharma". Therefore dharmic laws govern not only the individual but all in society Dharma is generally mean 'principle of righteousness' or 'duty', principle of holiness and also the principle of unity. Yudhishthira says in his instructions to Bhishma that whatever creates conflict is Adharma, and whatever puts an end to conflict and brings about unity and harmony is Dharma. Anything that helps to unite all and develop pure divine love and universal brother hoodness is Dharma. Dharma advocates if the Paramatman is to draw us unto himself we must, without fail; perform our duties to him as well as to the world. It is these duties that constitute what is called dharma. Again, it is dharma that serves us when we dwell in our body and when we cease to dwell in it. It serves us in life and afterlife. There need be no doubt or confusion about the dharma we ought to follow. We are all steeped in the dharma that our, great men have pursued from generation to generation. They have inwardly realized eternal beatitude and we know for certain that they lived without any care, unlike people in our own generation who are always discontented and are embroiled in agitations and demonstrations of all kinds. All we need to do is to follow the dharma that they practiced. If we tried to create a new dharma for ourselves it might mean trouble and all the time we would be torn by doubts as to whether it would bring us good or whether it would give rise to evil. It is best for us to follow the dharma practiced by the great men of the past, the dharma of our forefathers. It does not mean that 'Dharma' is immutable; 'Dharma' has to two aspects one 'Sanatana Dharma' another is 'Yuga Dharma' later is valid one for an age. The Smiritis themselves recognize this principle of social change, Manu says, "There is one set of dharma for men in the kritayuga; a different set for each of tretayuga, dvapara and kaliyugas; the dharma change according to the change of yuga. "The Hindu (i.e Sanatana Dharma) view makes room for essential changes. There must be no violent break with social heredity, and yet the new stresses, conflicts and confusions will have to be faced and overcome; while the truths of spirit are permanent the rules change from age to age". Dharma is unique blend of rigidity and flexibility it protects eternal principles and accepts continued valid traditions, Shurtis stands for universal, eternal, and fundamental principles and Smiritis stands for a group of values derived from these principles and finding their expression in limited, temporary and relative field of social life. Swami Vivekananda said, "We know that, in our books, a clear distinction is made between two sets of truths. The one set is that which abides forever, being built on the nature of man, the nature of soul, the souls's relation to God and so on. The other set comprises the minor laws, which guide the working of our everyday life…… They belong more properly to the puranas, to the Smiritis, and not the shruti…..custom of one age, of one yuga, have not been the customs of another, and as yuga comes after yuga they will have to change". Henry Maine classified Indian Society and its legal system as 'Static', this is because of his utter ignorance he might have relied his counterpart's explanation (distorted) rather than understanding Indian Society as it stood, in India the King himself was subject to the law; that arbitrary power was unknown to Indian political theory and jurisprudence and the king's right to govern was subject to the fulfillment of duties the breach of which resulted in forfeiture of kingship; that the judges were independent and subject only to the law; that ancient India had the highest standard of any nation of antiquity as regards the ability, learning, integrity, impartiality, and independence of the judiciary, and these standards have not been surpassed till today; that the Indian judiciary consisted of a hierarchy of judges with the Court of the Chief Justice (Praadvivaka) at the top, each higher Court being invested with the power to review the decision of the Courts below; that disputes were decided essentially in accordance with the same principles of natural justice which govern the judicial process in the modern State today: that the rules of procedure and evidence were similar to those followed today; that supernatural modes of proof like the ordeal were discourage; that in criminal trials the accused could not be punished unless his guilt was proved according to law; that in civil cases the trial consisted of four stages like any modern trial – plaint, reply, hearing and decree; that such doctrines as Res Judicata (prang nyaya) were familiar to Indian jurisprudence; that all trials, civil or criminal, were heard by a bench of several judges and rarely by a judge sitting singly; that the decrees of all Courts except the King were subject to appeal or review according to fixed principles; that the fundamental duty of the Court was to do justice "without favor or fear". 1.2.1. Rule of Law in Ancient India The British while justifying their colonial rule in India claimed Indians lacked civilized system of self rule and their presence in this country gave India a sense of justice and Rule of law. Many Indians today held these views in their heart. These views are not only incorrect but they are blatant lies. In fact there was no match for Rule of law that existed in ancient India; even Englishman's Rule of Law looks too conservative before that lofty ideal of ancient Indian rule of law. In the Mahabharata, it was laid down "A King who after having sworn that he shall protect his subjects fails to protect them should be executed like a mad dog." "The people should execute a king who does not protect them, but deprives them of their property and assets and who takes no advice or guidance from any one. Such a king is not a king but misfortune." Kautilya describes the duties of a king in the Arth-shastra thus : "In the happiness of his subjects lies the King's happiness; in their welfare his welfare; whatever pleases him he shall not consider as good, but whether pleases his people he shall consider to good." It is ironical, that in a country where 'King can do no wrong' principal is in existence, how dare they may be to conclude Indian ancient legal system is full of absurdities, The so-called progressive politician, who treats Indian history as a book no longer read, tells us that we must look forward and not backward; that we can no longer build as Akbar built; that India can gain little or nothing by studying her own past; that East must be west and forget that she was East. Pretending to be a real with a scientific political programme based upon actualities, he is ignorant of the fundamental economic and social conditions by which a prudent and far-seeing State policy must be governed and blind to the things of everyday Indian life which pass before his own eye. The logic of history, ancient or modern, Indian or European, is lost upon him…………. The British factory-hand and dweller in city slums sings when he goes to war because war is for him a release from servitude and misery often far more degrading than the Indian caste system at its worst. He does not sing in times of peace. He is then chained down to a daily life in which there is no joy or freedom—the slavery of modern industrialism. He struggles vainly to free himself from it by the organization of trade unions, and only adds to the political machine another form of tyranny which often is a menace to the whole imperial fabric8. This what the observation made by great English Historian E.B. Havell. In the heyday of imperialism defying observation were made about Indian Legal system by some the European Historians, Prof. J.S.Patil in his discourse always reminds us, that Historians of Europe always used to see India through their English glasses, for this reason there observations remained far from reality. In India, the concept of Rule of law can be traced to Upanishad. It provides that the law is the king of kings. It is more powerful and rigid than the kings. There is nothing higher than law. By its powers the weak shall prevail over the strong and justice shall triumph. Thus, in monarchy, the concept of law developed to control the exercise of arbitrary powers of the monarchs who claimed divine powers to rule. In democracy, the concept has assumed different dimension and means that the holders of public powers must be able to justify publicly that the exercise of power is legally valid and socially just. 1.2.2. Judiciary in Ancient India Sacred law (Dharma), evidence (Vyavahára), history (Charitra), and edicts of kings (Rájasásana) are the four legs of Law, of these four in order: the later is superior to the previously mentioned. Dharma is eternal truth holding its sway over the world; Vyavahára, evidence, is in witnesses; Charitra, history, is to be found in the tradition (sangraha), of the people; and the order of kings is what is called sásana (legislations). These principles of were administered by Court, in 'Sangrahana', ' Karvatik', 'Dronamukha', and 'Stháníya', and at places where districts meet, three members acquainted with Sacred Law (dharmasthas) and three ministers of the King (amátyas) shall carry on the administration of Justice. 'Sangrahana' is centre for 10 villages, 'Karyatik' for 200 Villages, 'Dronamukha' for 400 villages and 'Sthaniya' for 800 villages. This arrangement of judiciary suggests that there were sufficient number of Courts at different levels of administration, and for district (Janapadasandhishu) there were Circuit Courts. My In villages, the local village councils or Kulani, similar to modern panchayat, consisted of a board of five or more members to dispense justice to villagers. It was concerned with all matters relating to endowments, irrigations, cultivable land, punishment of crime, etc. village councils dealt with simple civil and criminal cases. At higher level in towns and districts the Courts were presided over by the government officer under the authority of King to administer the justice. The link between the village assembly in the local and the official administration was the head man of the village. In each village, local head man was holding hereditary office and was required to maintain order and administer justice, he was also a member of village council he acted both as the leader of the village and mediator with the government. In order to deal with the disputes amongst member of various guilder or association of trader or artisans,(sreni), various corporations, trade bills, guilds were authorized to exercise an effective jurisdiction over their member. These tribunals consisting of a president and three or five co-adjutors were allowed to decide their civil cases regularly just like other Courts. No doubt, it was possible go in appeal from the tribunal of the guild to local Court, then to Royal judges and from this finally to the King but such situation rarely arises. Due to the prevailing institution of joint Family system Family Courts were also established, 'puga' assemblies made up of groups of families in the same village decide civil disputes amongst the family members. 1.2.2. (a) Grounds of Litigation: Manu mentions following grounds on which litigation may be instituted, (1) Non-payments of debts; (2) deposits; (3) sale without ownership; (4) partnership; (5) non-delivery of gifts; (6) non-payment of wages; (7) Breach of Contract; (8) cancellation of a sale or purchase; (9) disputes between owners and herdsmen; (10) the law on boundary disputes; (11) verbal assault; (12) physical assault; (13) theft; (14) violence; (15) sexual crimes against women; (16) law concerning husband and wife; (17) partition of inheritance; and (18) gambling and betting. According to Brihaspati Smiriti, there was a hierarchy of Courts in Ancient India beginning with the family Courts and ending with the King. The lowest was the family arbitrator. The next higher Court was that of the judge; the next of the Chief Justice who was called Praadivivaka, or adhyaksha; and at the top was the King's Court. The jurisdiction of each was determined by the importance of the dispute, the minor disputes being decided by the lowest Court and the most important by the king. The decision of each higher Court superseded that of the Court below. According to Vachaspati Misra, "The binding effect of the decisions of these tribunals, ending with that of the king, is in the ascending order, and each following decision shall prevail against the preceding one because of the higher degree of learning and knowledge". 1.2.2. (b) Duties and manners: to be observed by the king in administration of justice were very clearly laid down in Sacred Texts, Manu's code says, a king, desirous of investigating law cases, must enter his Court of justice, preserving a dignified demeanour, together with Brahmans and with experienced councilors. There, either seated or standing, raising his right arm, without ostentation in his dress and ornaments, let him examine the business of suitors. Manu cautions King by saying, "Justice, being violated, destroys; justice, being preserved, preserves: therefore justice must not be violated, least violated justice destroys us". Further he opines 'the only friend of men even after death is justice; for everything else is lost at the same time when the body (perishes)'. If judicial system fails to dispense justice Manu says that, one quarter of (the guilt of) an unjust (decision) falls on him who committed (the crime), one quarter on the (false) witness, and one quarter on all the judges, one quarter on the king. As the duty of a king consists in protecting his subjects by dispensing justice its observance leads him to heaven. He who does not protect his people or upsets the social order wields his royal scepter (danda) in vain. It is power and power (danda) alone which, only when exercised by the king with impartiality and in proportion to guilt either over his son or his enemy, maintains both this world and the next. The king who administers justice in accordance with sacred law (Dharma), evidence (vyavahára), history (samsthá) and edicts of kings (Nyáya) which is the fourth will be able to conquer the whole world bounded by the four quarters (Chaturantám mahím). A king who properly inflicts punishment prospers with respect to those three means of happiness; but if he is voluptuous, partial, and deceitful he will be destroyed, even through the unjust punishment, which he inflicts. Manu felt that the judicial administration should not rest in the hands of a feeble minded king. If judicial administration were given to such a king he would destroy the whole country. Punishment cannot be inflicted justly by one who has no assistant, (nor) by a fool, (nor) by a covetous man, (nor) by one whose mind is unimproved, (nor) by one addicted to sensual pleasures. 1.2.2. (c) Jury system: It is found that jury system existed in Manu's period and Manu recommended the king to give the power of judicial administration to Brahmins in his absence. Jurors were called as 'sabhasada' or councilors who acted as assessors or adviser of the King. They were the equivalent of the modern jury, with one important difference. The jury of today consists of laymen- "twelve shopkeepers"-whereas the councilors who sat with the Sovereign were to be learned in law. Yajanvalkya enjoins: "The Sovereign should appoint as assessors of his Court persons who are well versed in the literature of the law, truthful, and by temperament capable of complete impartiality between friend and foe." These assessors or jurors were required to express their opinion without fear, even to the point of disagreeing with the Sovereign and warning him that his own opinion was contrary to law and equity. Katyayana says: 'The assessors should not look on when they perceive the Sovereign inclined to decide a dispute in violation of the law; if they keep silent they will go to hell accompanied by the King." The same injunction is repeated in an identical verse in Shukr-nitisara. The Sovereign-or the presiding judge in his absence-was not expected to overrule the verdict of the jurors; on the contrary he was to pass a decree (Jaya-patra) in accordance with their advice. Shukr-nitisara says: "The King after observing that the assessors have given their verdict should award the successful party a decree (Jaya-patra)." Their status may be compared to the Judicial Committee of the Privy Council which "humbly advises" their Sovereign, but their advice is binding. It may also be compared to the peoples' assessors under the Soviet judicial system who sits with the professional judge in the People's Court but are equal in status to him and can overrule him. However, if the decision of the Sabhyas (Judge) were fined and removed from the post, banished their property was also forfeited. They compelled to make good the loss. If the decision of Sabhyas is promoted by greed, fear, friendship, etc each one was fined twice. 1.2.2. (d) Judicial Psychology Manusmriti has specified the part of the judge's function to probe the heart of the accused and the witness by studying their posture, mind and changes in voice and eyes. Chapter VIII, 25 (Para) - By external Signs let him discover the internal disposition of men, by their voice, their colour, their motions, their aspect, their eyes, and their gestures. 26 (Para) - The internal (working of the) mind is perceived through the aspect, the motions, the gait, the gestures, the speech, and the changes in the eye and of the face. This is unique it is the only ancient legal text which is the first code of law to take account of judicial psychology. It is further held that his flattering voice, licking the corner of his lips, speaking incoherently, loss of colour of his face and frequent coughing indicate the probability of his untruthfulness in the eyes of the Mitaksara of the Yajanvalkya Smriti. 1.2.2. (e) Law Relating to Witnesses In ancient India to hearsay was not allowed, but a witness in a foreign country can give his evidence in writing before a learned man in the three Vedas and the writing sent by him may be read in the Court. As regards the number of witnesses, it is said that this number may be, 2, 3, 4, 5, 7, or 9. But a single witness is not accepted. But Narada Smrti states that a single witness may be accepted, if it is approved by both the parties. Kautilya states that a single witness can be accepted, if the very transaction has taken in secret. Qualifications for witness, he should be a man of good character, trustworthy, knows Dharma and acts up to it. Witness from the same caste is to be prepared, and in cases relating to women a woman can be witness. As regards the nature of incompetent witnesses, it may be said that the persons having no faith in the Dharma, the persons who are very old persons, minors, oil presser, intoxicated person, lunatic, distressed, inattentive, undertaking long journeys, gambler etc. Narada further gives us five-fold classification of incompetent witnesses, (1) the learned Brahamanas, and ascetics practising austerities. (2) Thieves, robbers, gamblers (3) witnesses are to be rejected on the ground of contradiction in their evidence (4) one who comes of his own accord for leading an evidence is also treated as incompetent, (5) When a person dies, he names some persons as witnesses for the transaction, they can come as witnesses and the person who is informed by the parties in a general way and not in a specific way is not to be admitted as a witness. Ordinarily the witnesses are to be examined in the presence of the parties and never behind their back. Further, a witness should be examined by his tone, change of colour, eyes gestures etc The judge should address a Brahmana witness by 'speak and swear by veracity'. He should address the Ksatriya witness as speak the truth and he should swear by the animal he rides and his weapon. A Vasisya should swear by kine, gold, and grian and a Sudra should swear by all grave sins. The view of majority witnesses shall be prepared, in case where there is no majority opinion is possible, and then the quality of statement made by the witnesses is to be taken into consideration. The claim is not said to be established when witnesses depose more or less than that mentioned in the statement or pliant of plaintiff and the disposition has not taken place at all and in such a case no fine is to be imposed. When there is conflict among the witnesses as regards time, place, property, amount, then the dispositions are as good as not taken place. Generally no ordeals (divyas) are to be resorted to when the witnesses are available. The oaths are to be employed in the disputes of small value and the ordeals are to be resorted to in serious disputes of crimes. Punishment for false witnesses, (a) where a witness denies deposing in the Court matter, after giving promise to that effect along with other witnesses, (b) if for unfavourable circumstances, a witness denies to depose, (c) if a witness gives false evidence frequently, in all these cases witness shall be punished with fine and in last case physical punishment can also be imposed on such witness. 1.2.2. (f) Classification of Vivada (disputes) Apart from 18 subject matters of legal proceedings (as classified by Manu), distinction has been made between Artha-Vivada (civil dispute) and Himsra samudbhava Vivada (criminal disputes), amongst criminal dispute there are 4 sub division (i) Danda Parusya (assault and battery) (ii) Vak- Parusya (Defamation) (iii) Sahasa (Murder and other violation) and (iv) Strisangrahana (adultery). A cause of action arises when a person, being harassed in a way contrary to the rules of Smriti and usage, lodges a complaint. The judicial proceedings usually comprise four parts, namely complaint, reply, evidence and judgment. Replies can probably be of four kinds, and these are admission, denial, a special plea, relating to a former judgment. Three types of evidences are mentioned namely document, possession and witness. As regards the rules for summoning, it is evident that the opponent or the defendant, against whom the suit is filed, must be summoned to the Court. (2) Even other persons connected with the defendant (in the suit) may also be summoned. (3) When, however, some persons like soldiers, Agriculturists, cowherds etc. are fully occupied with their work, their representative may be allowed to appear before the Court, as held by the Narada Smriti. (4) In serious matters, however, the persons are allowed to appear in person before the Court, particularly with proper safeguards (5) in more serious matters like Murder of Woman, Adultery with her, as held by the Mitakashara on the Yajanvalkay Smriti no representative is allowed. But in such matters, the concerned must appear before the Court (6) it should be noted that the presence of some persons like the deceased, very old (more than Seventy years old), persons in calamities, engaged in religious rites, in king's duties, a woman whose family is in bad condition, is actually condoned. (7) If, however after serving the summons defendant fails to come before the Court the King should wait for 30 days or 15 days and pass the Judgment in favour of the plaintiff. (8) But if there is an invasion by enemy or famine, or epidemic, than the King should not fine the defendant who is thus prevented from coming to the Court (9) However agents can be allowed to represent on behalf of his disabled Master. 1.2.2. (g) Representation by lawyer: the question also arises whether in ancient India, the system of lawyers is allowed or not. The views of Narada, Katyayana and Brhaspati show that the skilled help was required in the litigations. The commentary of Asahaya on the Narada Smrti indicates that those who are well- versed in the Smriti literature could afford help for monetary consideration to the parties that have appeared before Court. (Which is also recognized in C. P. C .1908 Order III Rule 2). Fees of such skilled persons were also fixed and he was appointed by parties not by Court. 1.2.2.(h). Interpretation of Legal Documents: Artha Shastra and Manu Smriti are considered as significant treatises as far as the legal system is concerned. In ancient Indian societies, an independent school of legal practices existed. Some general principles in connection with the judicial proceedings state that in case of disagreement between two texts of Smriti, justice according to usage is to be followed. In case of conflict between a text of Smriti associated with the dharma and one relating to artha, the former prevails. The former one sets rules regarding things unnoticed or otherworldly, while the latter one is more concerned with everyday matters. Judges were required to decide cases, criminal and civil, according to law (samyak, yath-shastram, shastro ditena vidhina). This involved interpretation of the written text of the law- a task which created many problems such as the elucidation of obscure words and phrases in the text, reconciliation of conflicting provisions in the same law, solution of conflict between the letter of the law and principles of equity, justice and good conscience, adjustment of custom and smritis, and so on. This branch of law was highly developed and a number of principles were enunciated for the guidance of the Courts. The most important of them related to the conflict between the dharm-shastra and the artha-shastra. Three systems of substantive law were recognized by the Court, the dharma-shastra, the arth-shastra, and custom which was called sadachara or charitra. The first consisted of laws which derived their ultimate sanction from the smritis and the second of principles of government. The border line between the two often overlapped. But the real distinction between the smritis and arth-shastra is uniformly secular, but that of the dharma-shastra not always so. In fact so remarkably secular is the arth-shastra in its approach to the problems of government that this has induced some writers to advance the theory that the artha-shastra (literal meaning: the science of 'artha' or pursuit of material welfare), did not evolve from the dharma-shastra but had an independent origin and developed parallel to it. Legal system in ancient India also includes adverse possession and different modes of acquisition. Adverse possession grants right to the possessor if the owner who, even while seeing his property adversely possessed, does not raise any objection. A permanent property vests in the person adversely possessing it for 12 years without any objection from the owner. In case of movables, the period is ten years. The suitable modes of attainment of a property are purchase, gift etc. Generally acquisition, by a valid mode, is stronger proof than possession. Acquisition, without even slight possession, is not valid. A mortgage vests in the mortgagee if it is not redeemed even after the principal amount is doubled. A mortgage, with a time-limit, lapses after the expiry of that time. 2. Conclusion The British while justifying their colonial rule in Indian claimed Indians lacked civilized system of self rule and their presence in this country gave India a sense of justice and rule of law. Many Indians today hold these views in their heart. These views are not only incorrect but they are blatant lies. The British supplanted ancient Indian law and introduced in its place their own system of law. One has to understand that this was not a simple change of laws but was the imposition of a totally alien philosophy, understanding of human nature, belief system, and way of life and concept of polity. This was and is a mismatch. Both Civil as well as Criminal Law administration during British regime is worse and blind observance of which even after independence is more than worse. There were multiple reasons why British Legal System is not suitable to India, 2.1 Present Legal System had its origins in the dominant philosophy of Britain of those days. It is based on the notion of an Austinian state, where a single monarch or a power had all the power which was indivisible. All powers devolved from top down. That was the structure of the modern nation state that the British were familiar with. So there was centralization of legislative authority and executive authority. Seeing a region with multiple states was itself a shock to them having come from a unitary one. On top of it to have multiple legal systems, where different castes and religions had their own institutions was quite alien to them. So one of the things they tried to bring is certainty and uniformity in the law; certainty and uniformity in the judicial and legal institutions they created. That homogenization itself was a major shock to Indians. The judicial system is one part of the legal system. A legal system would involve all the laws, norms, standards that are laid down to determine what is right or wrong, correct or incorrect. It would also involve all that goes to enforce the legality: that is the Courts, police, jails etc. 2.2 It was profoundly disturbing to the Indian masses that they set up these specialized Courts manned by people trained in law with so called independent judges. That itself was a cultural shock for the people of India, because till that time, if you look at the existing dispute resolution systems, typically at the village level, one had the Panchayat system. Panchas would be notables who would be known locally. They were not appointed by state as we understand today. By the British yardstick they would not be 'independent' as they would be members of the community. The idea of an independent judge comes from Anglo-Saxon jurisprudence and it requires that the judge's mind is a tabula rasa, a clean slate, with respect to the dispute and he only allows his mind to register that which is 'relevant' to the dispute. The medium by which the judge appreciates facts or the evidence is through the two lawyers representing either side. What they bring into the Court largely determines the final outcome. So who should be allowed to address the Court; complex rules of evidence concerning who could step into the witness box; what matters can be addressed and so on, became very important. For example, unless one's own eyes or ears had seen or heard the transaction, one could not testify and one could testify only with regard to that particular transaction. Whereas in the panchayat, which was held in the open, anybody who had even fringe knowledge could speak. They did not have to go through this filter of 'is this relevant, are you worthy'. Therefore you had a sense of participation and anybody could speak. With the new system however, one had a judge who was not known to the parties, which was seen as virtue in the English system but was alien to Indians; it goes without saying that the language of the Court was English and one had to hire a lawyer and so on. The new Courts had very strict rules of relevancy. Many of these continue till today. Thus new Courts with their very specialized rules of evidence which were manned by very technical judges, and where you would have to place your full faith in the vakeel, who alone would be the voice that would speak in the Court, made the system inaccessible to Indians. Thus, in all these area: the choice of the judge, who could testify, regarding what they could testify, the location of the Court and so on, all these things were alien and the process alienating. In the old panchayat, even if you were not of the 'high caste', you could sit or stand up. Further Judgment today's Courts is in 'Yes' or 'No' form, whereas, the panchayats always negotiated, with no clear winner or loser. Panchayats were willing to find a mid-ground so that all could save face. People were used to that system, where you would not lose everything but some form of justice would be done. So that you did not have a win-lose but a win-win situation. In Panchayat system the solution gave a lot of discretion to the decision makers to decide what would best serve the ends of justice. So long as their decision was not out of sync with vyavahara as practiced, they had a whole range of flexibility. In contrast, for the British, the 'certainty of law', that it was fixed before the dispute came into being, was seen as a major virtue. 2.3 The administration of Criminal Justice was not also well founded in India, the police can oppress with impunity. During British rule the visit of a police darogah (officer) to a native villager is a calamity. If a robbery is committed, the poor are afraid to complain; if anyone is wanted as a witness, he is taken for several days from his labor and treated as a prisoner; if a criminal, or suspected criminal, is arrested, he is at once presumed to be guilty, and is very probably tortured to confess.... The insecurity of property induces all who can afford it, to hire watchman, in fact, bludgeon men, of their own; and these, whenever occasion requires, are of course used as agents of any amount of violence and oppression.... The people sink under the weight of fear, and their natural cowardice is increased by a sense of hopelessness of resistance. Justice is to a large extent, practically denied them; the land-holders and the police are chief powers they know; and they are hunted by both, till they surrender themselves to servility, to despair. Even after 65 years of Independence Justice Administration of justice in India never satisfied the aspiration of people, this is because wrong selection of foreign made legal structure, application of discontent laws, discarding indigenous system of justice administration. ~~~~~~~~~~~ * Guest Faculty of Law, KSLU's Law School, Navanagar Hubli./ E-mail: [email protected] # E.B. Havell, The History of Arayan Rule in India p. xi (London George g. Garrap & company ltd : Portsmouth Street Kingsway W.C MCMXVIII). # Cowell (1872) History of the Constitution of the Courts and Legislative Authorities in India, , p.3. # Alan Gledhill: The Republic of India, p.147. # see also '' L.R. Penna Australian Year Book of International Law: Traditional Asian Approaches: An Indian View (http://corrigan.austlii.edu.au/au/journals/AUYrBkIntLaw/1980/20.pdf) .According to Professor Duncan Derrett: "The veriest tiro knows that Deace was a rare feature in India. and in the greater Indian world, except during the great empires, and even at those periods was seldom kept for long throughout the empire itself. He knows, too, that Indian society was used to war, and in many respects approved of war, and that both the sacred and popular writings of India, from the Vedas onwards, through the Epics, the Puranas, the Arthasastra, and the Dharmasastra, and the literatures patronised by royalty, not merely treat war as a normal feature of life, but even extol it as an instrument of policy and a means of releasing heroic and praiseworthy human qualities". # Bernard H. Cohn, Colonialism and its Forms of Knowledge (New Delhi, 1997), pp. 65-72. # Radhakrishnan at p 114. # Swami vivekanada, complete works, at p 111. # S.G.Moghe, History of Dharmasastra in Essence, (Mumbai.P.V. Kane Memorial Trust, 2000), p 355 # Ibid, at p.327 # Kautilya's Arthashastra, Book Concerning Law. p 4 (http://www.sdstate.edu/projectsouthasia/upload/Book-III-Concerning-Discipline.pdf # E.B.Havell, The History of Arayan Rule in India, (London: London George G. Harrap and Co. ltd) at, p. x -xii # Vice-Chancellor, Karnataka State Law University, Hubli. # Patrick Olivelle, Manu's Code of Law, (New Delhi: Oxford University Press, YMCA Library Building, Jai Singh Road -2006), p. 167 # S.S.Dhawan, 'The Indian Judicial System : A Historical Survey,' http://www.allahabadhighcourt.in/event/TheIndianJudicialSystem_SSDhavan.pdf # F.Max Muller, The Sacred books of East, Vol. 25, (Delhi: Motilal Banarsidass Publishers Pvt. Ltd) , p.253 # Kautilya's Arthashastra: Book III Concerning Law, http://www.sdstate.edu/projectsouthasia/upload/Book-III-Concerning-Discipline.pdf 15 S.S.Dhawan, 'The Indian Judicial System : A Historical Survey,' http://www.allahabadhighcourt.in/event/TheIndianJudicialSystem_SSDhavan.pdf 16 Ibid. 17 Shukra, IV, 5,275 # Supra 14 # S.G.Moghe, History of Dharmasastra in Essence, (Mumbai: Dr.P.V. Kane Memorial Trust, 2000) ,p 355 [19] Yajnavalkya Smirit II.2 # F.Max Muller, The Sacred books of East, Vol. 25, (Delhi: Motilal Banarsidass Publishers Pvt. Ltd) , Pp.256-257. # Mitaksara on the Yajnavalkya Smriti II. 15. # Kautilya Arthasastra III. 11. # S.G.Moghe, History of Dharmasastra in Essence, (Mumbai: Dr.P.V. Kane Memorial Trust, 2000) ,Pp. 362-363. # Ibid. at, p. 363 # S.S.Dhawan, 'The Indian Judicial System : A Historical Survey,' http://www.allahabadhighcourt.in/event/TheIndianJudicialSystem_SSDhavan.pdf # 26 Supra note 25. # http://www.ghadar.in/gjh_html # Wilie, 'Bengal as a Field of Missions', p.286; 1854.
Author Bio: Shivaraj S.Huchhanavar LL.M(Constitutional Law),Cleared UGC NET 3 times. Faculty of Law in K.L.E.Society's Law College, Bangalore.
Email: [email protected], website: http://www., how to submit your article:, follow the procedure below to submit your articles, file your copyright - right now.

File Divorce in Delhi - Right Now!
- Will you write my paper for me? - Yes, we will.
What we offer:, let's write a paper for you in no time, follow these 4 simple steps and solve you problem at once.
Provide details such as your topic, the number of pages, and extra requirements, and we'll do a paper for you in no time!
Log in to your personal account to know the current status of your paper(s). You can also turn to our support team for the same purpose. Enjoy your life while we're working on your order.
As soon as we write the paper(s) for you, check it for correctness, and if everything is good to go, just download it and enjoy the results.
Our customers' feedback
Still hesitant just look: others have already used our services and were pleased with the results.
Thank you guys for the amazing work! I got an A, and my professor was impressed. You have done the impossible, and I will never forget your help! The best service ever!
I ordered my paper two weeks ago and received it on time. The quality is very good, much better than other companies provide. My support agent is a pro, fast and simple explanations. Thanks!
I am firmly convinced that you will never disappoint me because you haven't done it before. Amazing approaches and solutions at perfect prices! Please continue working the way you do!
I've been using WritePaperFor.me for about five months, and I have nothing to complain about. Excellent quality, perfect grammar, delivery on time, nice support team, pleasant prices, amazing results.
This service helped me focus on my job, and I will never forget the support I received. I've got a promotion in the end! Thanks a lot for everything you do for people like me!
I have to admit that searching for a reliable and professional service was a tough quest. Nevertheless, I am happy that I managed to find writepaperforme! Everything is much better than I expected!
The best bargain is just a few clicks away!
Get an original paper that doesn't cost a fortune!
450 orders completed daily
86 disciplines of expertise
820+ professionals on our team
4.88/5 is the average order rating
​​Still have questions?
Contact our support agents and let them help you!
Is it time to write a paper for you? Contact us and relish the highest academic performance! 
Our professionals will do their best!
You'll write my paper for me, won't you? We certainly will!
So tired of writing papers that you're starting to think of your professor's demise? Relax, we're only joking! However, even a joke is woven with the thread of truth, and the truth is that endless assignments are constantly nagging at you and keeping you up all night long.
'Writing my papers is unbearable!' you may think But you're not alone… What if we told you that we know a magical place where professionals can write your essays so perfectly that even professors' most sophisticated requirements will be met? You've probably already guessed that we're talking about WritePaperFor.me — the most delightful, facilitating, and destressing custom paper-writing service!
We are not going to be shy about our wish to see you as our steady customer. As a result, we aren't twiddling our thumbs but permanently improving our services; we carefully select writers who always bone up on their subjects and disciplines, and we won't rest unless you've gotten your ideal paper(s). All your wishes become our unshakable rules!
Why would I ask you to write paper for me?
Despite the obvious and even natural resistance to the idea of paper writing in principle that may occur with any student, you may also ask yourself, 'Why would I need you to help me write my paper?' The answer to this question lies in the spectrum of your routine actions. It's not surprising that studying becomes part of our lives, but sometimes we've just got too much going on!
When you write an essay or academic paper, you just do one of the numerous things you face daily or weekly. This part of your life consumes lots of energy and time, so how can you possibly get around to doing other things like having fun, working, playing sports, helping relatives, and spending time with friends?
People are social creatures, and it's only natural of us to request help from experts.. That's why we ask doctors, electricians, or plumbers to help us! They're all specialists. Who writes essays for you better than you do? Right, people who write numerous essays every day. We are experts in academic writing, aimed at satisfying all your needs related to education.
You just hire a professional to get a paper written, like you normally do in other situations. Our team of writers know everything about writing your paper and can cope with assignments of any complexity and academic level. Well-researched and expertly-written papers are what we do for our customers, and we always do our work professionally so that you could kick back and enjoy your life to the fullest.
The undeniable benefits of our custom paper-writing service
Apart from a paper written in accordance with the highest standards, we provide a wide range of contributory advantages to make your life easier. Let's take a closer look at them.
Round-the-Clock Support. Our paper-writing service works day and night to help you with all current issues. Our friendly support team is available whenever you need them, even if it's the middle of the night. They will gladly guide you and answer all your questions on how to order customized papers or consult you about the matters at hand. Feel free to share your questions or concerns with them and get comprehensible answers.
High-Class Quality. 'Will you write a paper for me that meets all requirements?' This question is frequently asked by many students, and we always answer in the affirmative. Our main goal is to deliver a perfectly written paper the meets the highest possible writing standards. We don't rest unless you are satisfied with our work. If you hire a paper writer online, we guarantee you that you get 100% original and plagiarism-free assignments of high quality.
Complete Anonymity. We value your privacy and use modern encryption systems to protect you online. We don't collect any personal or payment details and provide all our customers with 100% anonymity. 'Can you write a paper for me and let me stay anonymous?' Of course, we can! We are here to help you, not to cause problems.
Fast Delivery. We completely understand how strict deadlines may be when it comes to writing your paper. Even if your paper is due tomorrow morning, you can always rely on us. Our writers meet all set deadlines unequivocally. This rule is ironclad! The offered range is wide and starts from 6 hours to 2 weeks. Which one to choose is totally up to you. On our part, we guarantee that our writers will deliver your order on time.
Free Revisions. Our mission is to hone your paper to perfection. That's why we offer you free revisions to make everything ideal and according to your needs. Feel free to ask for revisions if there is something you would like to be changed. That's how our paper writing service works.
Money-Back Guarantee. You can get up to a 100% refund if you are dissatisfied with our work. Nevertheless, we are completely sure of our writers' professionalism and credibility that offer you hard-core loyalty to our guarantees.
Comprehensible Explanations. 'Can someone write my paper for me and provide clarifications?' This question arises from time to time. Naturally, we want you to be totally prepared for the upcoming battle with your professor. If you need to fill the gaps in your knowledge, you can always ask for clarifications related to your paper. Moreover, when you order 'write my paper for me' service, you can always turn to our support agents for assistance. They will be glad to provide you with the necessary information and comprehensible explanations.
Fast and Customer-Focused Solutions. 'Is it possible to do my paper for me so that I don't worry about it at all?' It certainly is! We offer all-encompassing solutions to all your academic problems by defining issues, determining their causes, selecting proper alternatives, and ultimately solving them. You are free to do your favorite activities while we are taking care of ongoing matters. You can always rely on us when it comes to essay-writing online and taking an individual approach to every case.
Who will write my paper when I order it?
Another crucial advantage of our service is our writers. You may have asked yourself, 'I'd like to pay someone to write a paper for me, but who exactly will that person be?' Once you order a paper, our managers will choose the best writer based on your requirements. You'll get a writer who is a true expert in the relevant subject, and a perfect fit is certain to be found due to our thorough procedure of selecting.
Every applicant passes a complex procedure of tests to become one of our permanent writers. First of all, they should provide their credentials.  We need to make sure that any prospective writers we hire have the proper experience.. The next step resides in passing a series of tests related to grammar, in addition to subject and/or discipline. Every paper-writer must pass them to prove their competency and their selected field of expertise.
One more step includes writing a sample to prove the ability to research and write consistently. Moreover, we always set our heart on hiring only devoted writers. When you ask us to write your essay or other academic works, you can be sure that they always do their best to provide you with well-structured and properly-written papers of high quality.
The final chord is related to special aspects of academic paper-writing. It means that every writer is prepared to cite properly, use different styles, and so on, so you don't have to be worried about formatting at all.
'So, can they write an ideal paper for me?' We answer in the affirmative because we select only the best writers for our customers. Approximately 11% of all applicants can pass the whole set of tests and are ready to help you. All writers are fully compensated for their work and are highly motivated to provide you with the best results.
We are online 24/7 so that you could monitor the process of paper-writing and contact us whenever necessary. Don't forget that your satisfaction is our priority. Our writers fully focus on your order when it comes to the 'write my paper' procedure. Our managers will immediately send all the information to your writer if any corrections are required.
It's time to write my paper! What should I do?
'I am ready to pay to have a paper written! Where do I start?' Our team hears these words every day. We really believe that every student should be happy. That's why we offer you to look at the simple steps to make the process even more convenient.
Fill in the comprehensible order form located on the main page of our website. If you need some help with it, feel free to contact our support team.
Provide the necessary details, such as the topic, subject or discipline, paper format, your academic level, etc.
Select the deadline, and we will strictly follow it.
Pay the total price. Submit a preferred payment method. The full sum will be deposited into your account on our website. The money will be transferred to your writer in case you approve the paper.
If you have additional materials provided by your professor or may simply assist in writing your paper, please attach them too. They will help the assigned writer meet your professor's expectations.
Every paper we can write for you is expertly-researched, well-structured, and consistent. Take a look at some types of papers we can help you with:
Dissertations
Research papers
Case studies
Term papers
Business plans, etc.
Questions like 'I would like you to write a paper for me without destroying my reputation. Can you promise to do so?' or 'Can you write my paper for me cheap and fast?' often arise, and we take pride that these options are included in the list. Your safety and anonymity are parts of our common priority, which is to make you fully satisfied with all offered services.
Moreover, our pricing policy is flexible and allows you to select the options that totally suit your needs at affordable prices. You will be pleased with the results and the amount of money spent on your order. Our managers and writers will do the rest according to the highest standards.
Don't hesitate and hire a writer to work on your paper now!
We believe that students know what is best for them, and if you suppose that it is time to 'write my paper right now,' we will help you handle it. 'Will you do my paper without any hesitation?' Of course, we will. Our service has all the necessary prerequisites to complete assignments regardless of their difficulty, academic level, or the number of pages. We choose a writer who has vast experience and a breadth of knowledge related to your topic.
Our 'write my paper for me' service offers a wide range of extra features to make the ordering process even more pleasant and convenient. Unlike lots of other services, we provide formatting, bibliography, amendments, and a title page for free.
'When you write my paper for me? Can I monitor the process?' Naturally, you can. We understand that you may want to ensure that everything is going well. Furthermore, there may be situations when some corrections are needed. We believe that a tool like this can come in handy. The assigned writer will strictly follow your and your professor's requirements to make sure that your paper is perfect.
'Is it possible to write my essay from scratch?' We don't do just proofreading or editing. Our goal is to fully carry your burden of writing. When this or similar questions appear, we always assure our customers that our writers can do whatever they need. Apart from writing from scratch or editing and proofreading, our experts can effortlessly cope with problem-solving of all kinds;even sophisticated software assignments!
Our 'write my paper for me' service is good for everyone who wants to delegate paper-writing to professionals and save precious time that can be spent differently and in a more practical way. We want you to be happy by offering the great opportunity to forget about endless and boring assignments once and forever. You won't miss anything if your papers become the concern of our professional writers.
Don't waste your precious time browsing other services. We provide you with everything you need while you are enjoying yourself by doing things you really enjoy. 'Write my paper then! Do my paper for me right now!' If you are ready to exclaim these words with delight, we welcome you to our haven, a place where students spend their time serenely and never worry about papers! It's your turn to have fun, whereas our mission is to provide you with the best papers delivered on time!
Questions our customers ask
Can someone write my paper for me.
Yes, we can. We have writers ready to cope with papers of any complexity. Just contact our specialists and let us help you.
Who can I pay to write a paper for me?
We will help you select a writer according to your needs. As soon as you hire our specialist, you'll see a significant improvement in your grades.
Can I pay someone to write a paper for me?
Yes, you can. We have lots of professionals to choose from. We employ only well-qualified experts with vast experience in academic paper writing.
What website will write a paper for me?
WritePaperFor.me is the website you need. We offer a wide range of services to cover all your needs. Just place an order and provide instructions, and we will write a perfect paper for you.
Is it safe to use your paper writing service?
Our service is completely safe and anonymous. We don't keep your personal and payment details and use the latest encryption systems to protect you.
What are you waiting for?
You are a couple of clicks away from tranquility at an affordable price!
中文 (Chinese)
Deutsch (German)
Español (Spanish)
Français (French)
Bahasa Indonesia (Indonesian)
Italiano (Italian)
日本語 (Japanese)
Brasil (Portuguese)
Philippines
हिंदी (Hindi)
Mongabay Series: Covering Climate Now
Young Indonesian climate leaders demand safe future in new essay book
"Menjalin Ikhtiar Merawat Bumi: Memoirs by Climate Reality Leaders," is edited by Amanda Katili Niode, who served as a special adviser to Indonesia's environment minister in the 2000s.
Those who have written essays for the book are "climate reality leaders," meaning they participated in one of the three-day workshops organized by global nonprofit The Climate Reality Project on finding solutions to the climate crisis.
More than 45,000 climate reality leaders are spread across 190 countries and territories. Indonesia has more than 1,000.
On his ninth birthday, Robertus Darren Radyan gave a present to each person who came to his party. Each guest got to take home a light-red flower pot that had a written appeal: "Take care of me. Save the Earth and Go Green!"
Born in Jakarta in 2001, Darren discusses his schoolboy "go green" awareness in Menjalin Ikhtiar Merawat Bumi: Memoirs by Climate Reality Leaders , a collection of essays by Indonesian climate advocates who demand a safe future unharmed by a threatening climate crisis.
Published last year, the book commemorates the 13th anniversary of the Indonesian branch of The Climate Reality Project, a global nonprofit founded in 2006 by former U.S. Vice President Al Gore. Amanda Katili Niode, founding director of The Climate Reality Project Indonesia, who co-edited the book, earned a PhD in 1988 from the School of Natural Resources and Environment at the University of Michigan and was special adviser to Rachmat Witoelar, who served as Indonesia's environment minister from 2004-2009.
Those who have written essays for the book are "climate reality leaders," meaning they participated in one of the three-day workshops organized by The Climate Reality Project on finding solutions to the climate crisis. More than 45,000 climate reality leaders are spread across 190 countries and territories. Indonesia has more than 1,000.
Many, if not half, of the book's contributors are under 40, with a smattering of Generation Z climate advocates.
Their direct-experience narratives are climate-strong, self-initiated, compelling and can instill people to do something in turn.
Laetania Belai Djandam is a 20-year-old environmental activist from the Dayak forest community in Indonesia's West Kalimantan province, now studying at Sheffield University in the U.K.
Going by a Dayak tagline that "forests are the lifeblood of our people,"  Belai meets and lives with local communities and learns about human-nature relations.
Communities that live with nature identify themselves as being a people whose life merges with the life of the Earth, she writes.
What concerns Belai is people who are not familiar with forests and rice fields but grew up in concrete jungles.
As an activist, Belai declares that she has devoted half of her 20 years to getting people to shed their ego identity and accept that they are a small part in the greatness of nature.
"The climate movement is centered on every one of us as human beings and the stories we write are meant to coax other people to join the movement for Earth," she writes.
"We need to have every person realize they are dependent on the mountains, the rivers, the rocks, the leaves, the soil."
Meanwhile, Nana Firman, who lives in California, takes a faith-based approach to environmental activism. Nana is senior ambassador for New York-based interfaith organization GreenFaith. She got young Muslims in the U.S., Indonesia and other countries to join an interfaith global movement for climate justice.
Climate justice, she writes, "is a movement that recognizes climate change has social, economic and health impacts as well as other injurious impacts particularly affecting people with minimum means."
In November 2021, GreenFaith organized 500 actions in 45 countries, calling on governments and financial institutions to end their support for new infrastructure that uses fossil fuels and stop activities that result in deforestation.
They also called for universal access to clean energy and endorsed policies that create green jobs.
For her part, Kamia Handayani engages in science-driven action. As vice president for climate change and safeguards at Indonesia's state power company, PLN, Kamia manages projects in clean development mechanism and the verified carbon standard program, the world's most widely used greenhouse gas crediting program. Kamia has a PhD in energy and climate change from the University of Twente in the Netherlands.
Furthermore, she explains, Indonesia sells "certified emission reductions" to industrial countries as an effort to reduce their emissions. Such market-based instruments help PLN to enhance the economics of renewable energy generation, Kamia writes.
With her climate science, Kamia makes a contribution in PLN's attempt to shape a low-carbon, climate resilient electric power sector.
"In line with fortifying global commitment to the climate change issue, PLN has announced its aspiration to reach net zero emissions by 2060. This commitment stems from a sense of corporate responsibility to environment sustainability," Kamia writes.
Robertus Darren Radyan has had a knack for green-themed organizations since he was a child. To commemorate both Earth Day and the April 21 birthday of Kartini, Indonesia's fabled late-19th century woman emancipator in education, and to Earth Day, Darren proposed a Kartini Go Green activity when he was in junior high.
In high school at Los Angeles' Idyllwild Arts Academy, Darren got involved in class walkouts to go on climate strikes. In 2020, he became a climate reality leader and co-organized an event, "Climate Change, We Pledge," with other young people. This became a global trend sparked by the young Swedish environmental activist Greta Thunberg.
"Greta Thunberg has become an icon who inspired me to join this climate movement," Darren writes.
Given the COVID-19 pandemic, the CCWP event was held virtually in Indonesia. Participants got four weekly thematic briefings covering forests, waste, community and youth. Briefers included climate activists, environment and forestry ministry officials such as the director general for climate change, and Indonesian film star Nicholas Saputra.
The participants undertook weekly challenges. In the forest week discussions, for instance, they could plant a seed, take care of an old plant or even buy a new plant.
"They would then upload on social media via Instagram their output of that weekly challenge. The committtee would check each item and link them through Google Form," Darren tells Mongabay.
"Placing their work on social media is to let the public, particularly young people, become aware of the importance of climate action."
CCWP events have continued in 2021 and 2022 in Jakarta. In the 2022 event, participants met at an assembly hall in Jakarta, the Indonesian capital.
Darren says there are 1,001 ways to communicate the climate issue through speaking, singing, dancing, music playing, body wear — to name a few.
He takes pride in being an active member of The Climate Reality Project Indonesia. TCRP serves as a vehicle for youth in Indonesia and the world to voice their concerns as well as to express pride in their actions in caring for the Earth, Darren says.
These climate leaders attest to their possessing an undeniable sixth sense. They have a sense of purpose, a sense of mission. Their mission is that in their later adult life, Indonesia — if not the world — can achieve a sustained, low-carbon lifestyle.
Banner image: Community-based fire prevention and peatland restoration program in Indonesia. Communities that live with nature identify themselves as being a people whose life merges with the life of the Earth, writes one young activist. Image by Aris Sanjaya/CIFOR via Flickr ( CC BY-NC-ND 2.0 ).
'Everyone is capable' of climate action, say Kevin Patel and Julia Jackson
Special series
Forest trackers.
Bolivian national park hit hard by forest fires in 2022, satellite data show
Deforestation 'out of control' in reserve in Brazil's cattle capital
In Brazil's Amazon, land grabbers scramble to claim disputed Indigenous reserve
Gold mining invades remote protected area in Ecuador

Indonesian fisheries fee change promises more revenue, but likely also more violations
Machine learning makes long-term, expansive reef monitoring possible
Experts pushing for high-seas fishing ban win 'Nobel Prize for environment'
'They're everywhere out there': Three new nautilus species described

Amazon Conservation
In Brazil, criminals dismantle one of the best-preserved swaths of the Amazon
France seeks EU okay to fund biomass plants, burn Amazon forest to power Spaceport
Carbon uptake in tropical forests withers in drier future: Study
Deforestation could pose disease threat to Amazon's white-lipped peccaries

Land rights and extractives
Lula government scrambles to overcome Yanomami crisis, but hurdles remain
'Brought down by gold': Communities and nature suffer amid Nigerian bonanza
Yanomami crisis sparks action against illegal gold in the Amazon
Finland's debate over Indigenous identity and rights turns ugly

Endangered Environmentalists
'You don't kill people to protect forests': New Thai parks chief raises alarm
Vietnam's environmental NGOs face uncertain status, shrinking civic space
'We lost the biggest ally': Nelly Marubo on her friend Bruno Pereira's legacy
Murders of 2 Pataxó leaders prompt Ministry of Indigenous Peoples to launch crisis office

Indonesia's Forest Guardians
Pioneer agroforester Ermi, 73, rolls back the years in Indonesia's Gorontalo
After 20 years and thousands of trees planted, Kalimantan's veteran forester persists
Aziil Anwar, Indonesian coral-based mangrove grower, dies at 64
A utopia of clean air and wet peat amid Sumatra's forest fire 'hell'

Conservation Effectiveness
For key Bangladesh wetland, bid for Ramsar status is no guarantee of protection
Biodiversity, human rights safeguards crucial to nature-based solutions: Critics
Protecting canids from planet-wide threats offers ecological opportunities
Mangrove forest loss is slowing toward a halt, new report shows

Southeast Asian infrastructure
Tunnel collapse at dam project in orangutan habitat claims yet another life
Sulawesi nickel plant coats nearby homes in toxic dust
Indonesia's grand EV plans hinge on a 'green' industrial park that likely isn't
Java communities rally as clock ticks on cleanup of 'world's dirtiest river'

you're currently offline
Ganesh Sitaraman to lead policy accelerator at Vanderbilt
Aau task force to bolster us, india university alliances, tejal mehta becomes first justice of massachusetts court, indian american woman killed by fallen tree in california during boy scouts hiking trip, vishal sikka: ai can be a great enabler and enhancer of human potential, creativity and  imagination.
Cricket Hall of Fame launches American Cricket Education Council 
Philadelphia Eagles name Sean Desai defensive coordinator
White House wants Garcetti confirmed as envoy to India

Ganesh Sitaraman, an Indian American professor of law at Vanderbilt University will lead its newly created Vanderbilt Policy Accelerator for Political Economy and Regulation, a $6 million effort to advance research, education and ideas.
The Vanderbilt Policy Accelerator based in the Law School is part of Discovery Vanderbilt, a groundbreaking initiative to bolster innovative research and education at the private research university in Nashville, Tennessee, according to a press release.
Read: Vikrum Aiyer set to join Heirloom Carbon as public policy chief (November 14, 2022)
Sitaraman, New York Alumni Chancellor's Chair and Professor of Law, brings extensive experience in politics and public policy and will collaborate with peers within Vanderbilt Law School and across the university, it said.
"I am honored to lead the Vanderbilt Policy Accelerator," he said. "We plan to cultivate, grow and spread innovative research and policy ideas—and at a rapid pace that aligns with the urgency of the challenges we face."
"Discovery Vanderbilt provides the resources and support to empower cutting-edge research that can make significant impact locally and globally," Provost C. Cybele Raver said.
"Ganesh is a dynamic, highly accomplished scholar in law, government and political thought; he'll bring tremendous expertise in leading this innovative new effort to solve some of the most important policy challenges of our time."
Sitaraman is the author or co-author of five books, including The Crisis of the Middle-Class Constitution, a 2017 New York Times Notable Book, and most recently Networks, Platforms & Utilities. Sitaraman serves on the Administrative Conference of the United States, the FAA's Commercial Space Transportation Advisory Committee and the boards of The American Prospect and the American Constitution Society.
He was a senior adviser to Senator Elizabeth Warren during her presidential campaign and her senior counsel in the US Senate.
Sitaraman's work at the nexus of ideas, politics and public policy has led to profiles in The New York Times and Politico. Sitaraman is a graduate of Harvard College, the University of Cambridge and Harvard Law School. He joined Vanderbilt in 2011.
In 2022, a committee of faculty from across the institution considered options for enhancing public policy at Vanderbilt, the release said.
VPA leverages Discovery Vanderbilt funding to extend Vanderbilt's strengths in public policy—which includes Peabody College's work on education policy, the College of Arts and Science's leadership on civic and social science policy and Vanderbilt University Medical Center's work on public health—to issues on political economy and regulation.
Read: Vanderbilt announces creation of the Vanderbilt Policy Accelerator for Political Economy and Regulation (February 28, 2023)
The Vanderbilt Policy Accelerator's first initiative is its Project on Networks, Platforms and Utilities, an effort to revive and reimagine regulation in the transportation, communications, energy, banking and technology sectors.
This work, already underway, has been led by Sitaraman and Professor Morgan Ricks, Herman O. Loewenstein Chair in Law.
Together, Sitaraman and Ricks recently published Networks, Platforms & Utilities, the first casebook in the field in a quarter century, co-authored with Shelley Welton (University of Pennsylvania) and Lev Menand (Columbia).
Keep Reading
Oppressed-caste immigrants face discrimination in the workplace: kshama sawant, indian american ftx executive pleads guilty in billion-dollar fraud, leave a reply cancel reply.
Save my name, email, and website in this browser for the next time I comment.
Please enter an answer in digits: eighteen − eight =
This site uses Akismet to reduce spam. Learn how your comment data is processed .
The American Bazaar is a publication of American Bazaar, Inc., based in Germantown, MD.
Quick Links
QUICK LINKS
Company Info
202-709-7010
202-379-3332

[email protected]

Privacy Policy
Type above and press Enter to search. Press Esc to cancel.