Skip to primary navigation
Skip to main content
Skip to primary sidebar
Student Essays
Essays-Paragraphs-Speeches
Essay on My Favourite Movie | Short & Long Essay For Students
10 Comments
If you are trying to write an essay on the topic my favorite Movie then you can read here a sample essay on topic of my favorite movie. Everyone loves different movies my favorite movie can be; 3 idiots, fast & furious, harry potter, bahubali 2 etc.
The following sample essay on my favorite movie in English, in 150, 300 words will help you to write an essay on my favorite movie easily.
Essay on My Favourite Movie For Children & Students
The entertainment industry is very popular for making hundreds of exciting movies to entertain us. Each film has a different genre like there are social, historical, science, fiction, documentary-based, religious, thriller, or horror movies.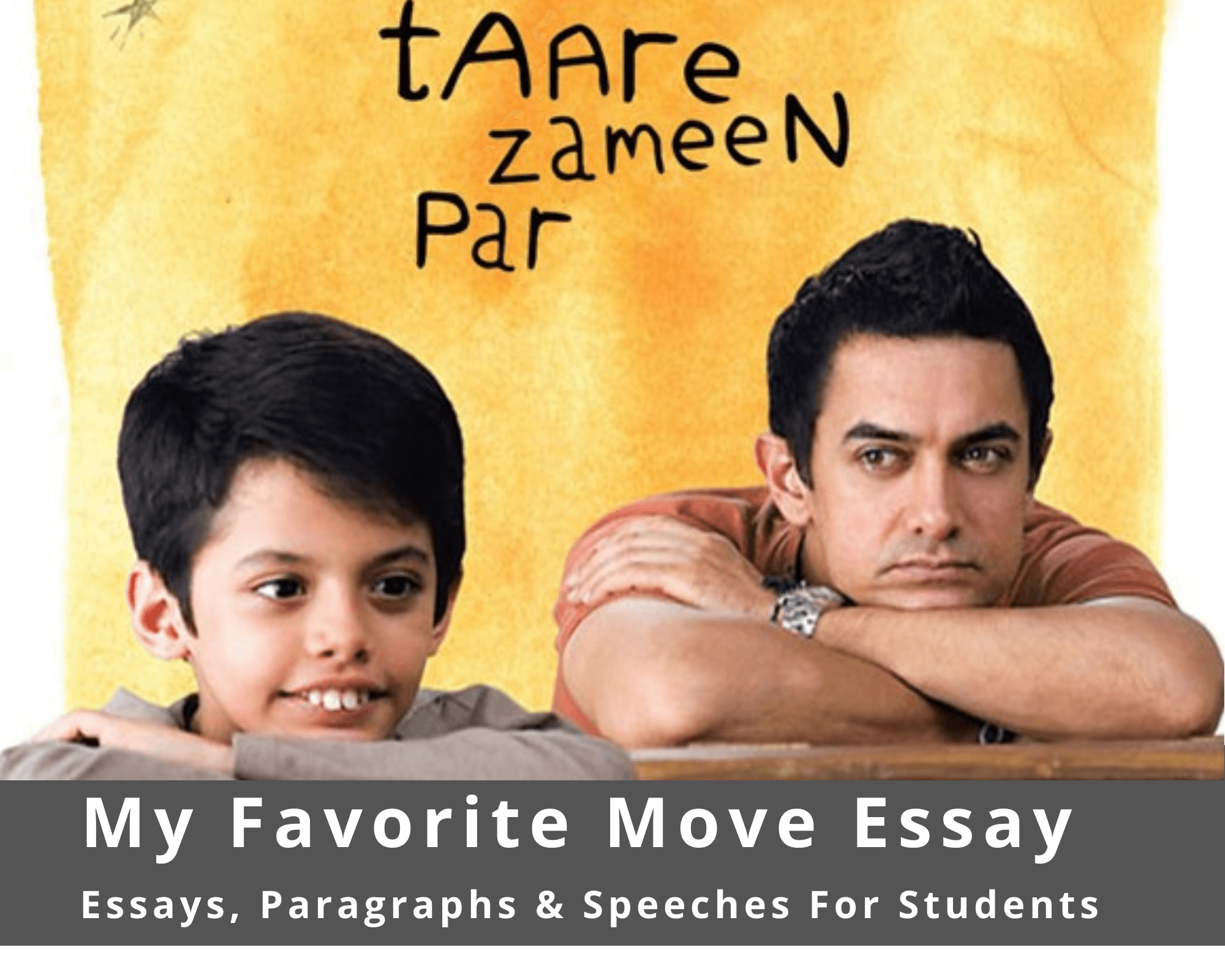 I also like to watch movies in my spare time. According to me, a good movie is the one in which we can relate with the characters and share the excitement or sorrows.
My Favourite Movie Essay
The movie that I like the most is "Taarezameen per". It is my favorite movie and I have seen it so many times. There are no bold scenes in this movie and people of every age can watch it. This is my favorite movie because the story is very touching. This movie is both entertaining and educational. All the characters have acted so well in this movie.
>>>> Related Post:    Essay on My Favourite Personality For Students
It is an emotional movie which always keeps me glued to the screen. It tells about the story of a boy who suffers from dyslexia due to which he is unable to identify speech sounds and how they relate to letters. Because of this disorder, he cannot excel in any activity.
He finds all the subjects difficult to study. Even with this disorder, he is very good at painting. However, he gets expelled from school because of his poor performance.
All the teachers tell his parents that their boy is not normal and he should be sent to school which is especially made for special children like him. Later, his parents send him to boarding school. There he sinks into a state of nervousness and fear because of new environment. Fortunately, he finds an art teacher there who is very supportive and caring.
>>>> Related Post:   Paragraph on My Best Friend for School Exam
His teacher realizes that it is not ishaan's fault to get bad grades but a disorder which makes it difficult for him to focus. He visits ishaan's home and gets surprised to see his drawings.
He also gets to know that ishaan's dad does not understand him and often shouts at him for not getting good grades. Because of this, ishaan no longer paints and suffers from anxiety.
He gets motivated to improve ishaan's writing and reading by using techniques developed by dyslexia specialists. These techniques help ishaan to score good grades in school. In the end, he also wins a painting competition because of his striking creative style.
I like how this story is relevant in today's society. According to me, this is a movie which gives best moral to parents, teachers and every child. It is a marvelous piece of work which shows a perfect relationship between a teacher and a student. It highlights the issue that sometimes, parents do not understand that every kid is different.
If he is not good at studies then there must be some other thing which he is good at. He might be interested in painting, acting, singing or sports. Therefore, parents should not discourage their children but help them in what they like.
I like how the director of this movie has brought out a clear message that parents should not ignore the interests of kids and they should not snatch their childhood from them by giving them burden of getting good grades or efficient performance in every field.
>>>> Related Post:    Essay on My Favorite Author For Students
I just hope that this movie will change the thinking of parents and society. I have seen this movie so many times with my family. Every aspect of this movie, from cast to location selection is amazing. All the actors have done an amazing job. I really cried while seeing this movie. I know, I will never get bored from this movie.
Related Posts: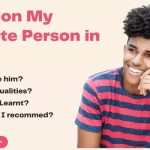 Reader Interactions
April 30, 2021 at 7:01 am
Hey! Can you make a essay on Break the Silence: The movie💜
September 10, 2021 at 12:19 pm
June 18, 2021 at 11:55 am
Hey! Can you make a essay on Frozen and How to train your dragon: The movie💜
November 15, 2022 at 9:38 am
June 28, 2021 at 9:54 am
Thank you for writing this essay. This essay is very important.
March 20, 2022 at 10:46 am
September 12, 2022 at 4:08 pm
hey can you make an essay on the movie : pk
November 15, 2022 at 9:35 am
Hey can you write a essay on Cinderella
November 21, 2022 at 5:52 pm
Hey! Can you write an essay about
January 6, 2023 at 3:05 pm
Hey can you make an essay for Moana
Leave a Reply Cancel reply
Your email address will not be published. Required fields are marked *
Save my name, email, and website in this browser for the next time I comment.
Save your essays here so you can locate them quickly!
English Language Films
2002 Albums
Drama Films
American Films
Landon Carter
My Favorite Movie 2 Pages 501 Words
My favorite movie would have to be "A Walk to Remember." It was about an outwardly plain Christian girl named Jamie, and Landon, an aimless, reckless guy who breezed through school on looks and popularity. I liked this movie for many reasons. The main character, Jamie was not afraid of letting people know that her faith was the most important part of her life. That was very impressive to me. This movie also showed that it is possible for people to change their ways. Most of all it was a love story and that is my favorite kind of movie. Jamie was true to her beliefs even though it was not cool. She was as far from cool as she could possibly be, but she didn't care. She was ridiculed all the time by other students. Her beliefs may have costed her some friends but she believed in God and that didn't change. She was very involved in school, with school plays and tutoring. The movie shows that it is possible for people to change. One night Landon was involved in a prank that landed one kid in the hospital. As punishment Landon had to tutor a young student at school and participate in the Drama Club's Spring play, two activities the principal hopes will teach him some humility. That led him into close contact with Jamie. He then had to ask her for help with his lines in the play. Jamie was the last person Landon was likely to fall for. But, against Landons own expectations, Landon finds himself falling in love with Jamie, who possesses a passion for life he never imagined possible. After the two become involved Landon didn't care what his friends thought and being popular wasn't important to him anymore. Landon even stood up to her dad, who was against Jamie even helping Landon out with his lines in the school play, and asked Jamie's dad if he could take her out to dinner one night. This was a love story, but a sad one. Jamie was sick with leukemia. She does everything she can to ru ...
Continue reading this essay Continue reading
Page 1 of 2
More Essays:

RESEARCH PAPERS AND ESSAYS
ESSAY TOPICS
PRESIDENTS OF THE UNITED STATES
Joseph Robinette Biden
Donald Trump
Barack Obama
States Ranked by Size & Population
States Ranked by Date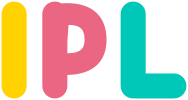 My Favorite Movie
Debra puglisi shattered: book review: a'shattered '.
The book I chose to read was called "Shattered" by Debra Puglisi Sharp and Marjorie Preston. It depicts Debra's life and how she was kidnapped from her home in April, 1998. She was a loving wife to her husband, Nino, who died being shot by the kidnapper. She also has two twins who were in college at the time named Michael and Melissa. Debra was tending to her garden when she then goes back into the house and is hit on the head by the kidnapper knocking her off her feet. The kidnapper then rapes her, puts her in his trunk, and drives off. He takes her to his house where he holds her captive and ties her hands and feet together. While there, she is raped repeatedly and is assaulted. She can't help but think of her husband and children. Eventually, she finds out that her husband has been murdered by her kidnapper and can't help but think of getting back to her kids that need her. Five days later, she gets up the courage to escape the room she's been held
The Manchurian Candidate Movie Analysis
Starring Jack Nicholson and Faye Dunaway, the story is based on water related disputes in southern California in the early 1900s, known as the California Water Wars. Nicholson is a private investigator who gets onto a case of adultery, which turns into murder and incest, with nobody seeming who they are. Nicholson 's character senses a larger conspiracy, which turns out to be way beyond his control.
Life After High School Analysis
he Lady with the pet Dog, and Life after High School by Joyce Oates both demonstrate satisfactions and frustrations of romantic relationships and dramatizes unhealthy and healthy forms of love in different ways. The similarities between the two stories is greater than the differences when it comes to romantic love, the unhealthy relationship between characters, and the plot's structure.
The Movie Moonlight
The film "Moonlight" explores juvenile delinquency, and fosters society to examine the foundations of our juvenile justice system, and to seek for alternate insight behind juvenile crime. It was focused on three stages of Chiron's life from a juvenile to an adult with the theme of black urban poverty, identity question that is complex by bullying at school because is gay, home life encircled by drug dealers and a broken home. A traumatized teenager who is deprived of support trying to find his position in society which eventually leads up to his delinquency. Especially in marginalized communities where they do not traditionally have access to resources like therapy and they have to figure things out on their own. Moonlight addresses the damage
Mr Smith Goes To Washington
Films are a great way of communicating a message to the viewers. One of the most
The Secret Life Of Walter Mitty Comparison Essay
The secret life of Walter Mitty is a short story by James Thurber with a movie adaptation made in 2013; the movie
The Ocean At The End Of The Lane Analysis
Neil Gaiman is a Hugo award winning British author of short stories, graphic novels, comic books, audio titles and films. Some of his notable works include 'Stardust', 'Neverwhere', 'Good Omens', 'The Sandman' series of graphic novels, etc.
Sign Language In Lynn's Deaf Like Me
The story of Lynn Spradley's journey is for every parent who believes that their child isn't normal. I learned a great deal about what it truly means to be deaf from this book. Reading this story brought out much emotion as the story progressed. Lynn's parents Tom and Louise reaction of every parent's worst thought when having a child. Everyone believes that there child is going to be healthy and fully functioning ready to be a part of the world. Not many consider and are ready to handle the fact that your child may have disabilities. Tom and Louise are confronted with a problem that they know nothing about and to make it worse they are living in a time when the facts and technology surrounding deafness are misconstrued. Deaf like Me is a tale
Ichabod Crane's The Legend Of Sleepy Hollow
Since time immemorial, people have been communicating ideas. Literature allows us to visit the highest and lowest conditions in human society. It allows us to travel and visit far-flung locations without leaving the safety of our abode. According to the Cambridge Dictionary, literature means writings in prose or verse; especially: writings having the excellence of form or expression and expressing ideas of permanent or universal interest. (Literature (n.d.) In Merriam-Webster dictionary online.) Literature, in the broadest sense, can be anything written down on a fixed surface or information that is orally shared with the purpose of sharing a concept or story. Literature is also a type of human expression. There 're
Ordinary People Psychological Analysis
has been almost three decades since the release of Ordinary people and it still remains one of the most well-written movies not only from an entertaining but also from a psychological perspective. Ordinary People is a 1980 American drama film that marked the directorial debut of actor Robert Redford. The movie won several Academy Awards for Best Director, Best Writing (Adapted Screenplay), Best Picture and Best Supporting Actor (Timothy Hutton). The film has also attracted much critical acclaim. Ordinary People is the story of an upper middle-class family living in Illinois dealing with the loss of their oldest son, Buck. The movie is adapted from the novel of the same name by Judith Guest. It realistically depicts family dynamics, posttraumatic
Examples Of Courage In The Help
" Courage sometimes skips a generation. Thank-you for bringing it back to our family". The Help shows that courage is needed to bring about change. 'Discuss
Racial Profiling In Fruitvale Station
Fruitvale station is movie that tackles the stereotypes of racism, police- brutality and poverty all in the matter of 85 minutes. Based on a true story, the movie follows its protagonist Oscar Grant III in his final hours leading up to his death. Grant was brutally shot by police officers in Hayward California on New Year's Day 2009. Fruitvale station depict his everyday life and centers around him and his family and the effects situations such as poverty, racism and police brutality can have on certain demographics. It also shows that sometimes all three are intertwined.
Comparison Of Devil's Arithmetic
Remembering, sickness, death, pain, fear, and family are all important roles throughout the "Devil's Arithmetic". These words are words that went through every Jew's head daily. Being watched every move not knowing what expect in the future.
Character Analysis: April Raintree
April Raintree a young Metis woman lost within herself. April was born of mixed blood, both her parents Henry and Alice Raintree are Metis, and her little sister Cheryl whom is not much younger than her. Living in Winnipeg MB, they did not have much but they had eachother. At the age of 6 April and Cheryl were taken away from their parents, home, everything that they knew and placed in the foster care system (childrens aid). Sent to a boarding school before they were placed into foster homes, is the beginning of Aprils spirit being torn in two, being a Metis and placed with a white family April begins to question her identity, for years she's lost within herself and takes dramatic measures to hide her true identity.
2 Days Vs. Neema Powell
I will be comparing two of my favorite books that I have read. Deadline which I have recently read and 2 days that I read last year. Both books are nonfiction and share a lot of similarities and differences. I would personally recommend both of these book to lots of people.
More about My Favorite Movie
Related topics.
Call us Topics in English
Privacy Policy
terms of use
Topics in English Topics in english to learn and fluent pronunciation and writing and facilitate conversation between you and others, whether in school, work or daily life
Describe your favorite movie essay 3 models
Describe your favorite movie essay , that shows the quality of the favorite films that young people love and accept their views frequently, what are the reasons for their love and preference for these films, and whether they are present it in cinemas with friends or with your family members or your own.
Describe your favorite movie essay 
I am a student in stage ……. I love watching movies so I go to the cinema every week and it is the weekend, and my favorite film which I enjoy when I watch it is Science fiction film, because science fiction films develop a person's thinking, and I usually like to go to the movies with my friends.
While my sister's favorite film is romantic, she likes romantic films that talk about emotional problems. My sister loves these films because she knows many of the problems of teenagers and how to deal with these problems and identify the correct ways to solve emotional problems.
My mother's favorite film is the social film. She likes to watch social films because these films present special problems for the family and the relationship of the husband to his wife, as well as the father's relationship with the sons and the relationship of the children with each other, and also the problems of adolescents and the role of both the family and the school in solving these problems Related to drug use, and other things that harm the health and psychological health of young people.
My father's favorite film is the historical film. My father loves historical films because we know the important historical events of previous years and the effects of these events on humanity, especially films dealing with wars such as World War I and World War II.
My favorite movie essay
Undoubtedly, there are many of my favorite famous films that are shown a lot on the cinema screen or on TV. But there is only one movie shown every year on New Year's Eve that is beloved by all of us and we cannot get bored of it and it is Home alone.
This wonderful film describes a naughty child who has many naughty sisters, due to pressure and lack of attention from the mother, who forgets him alone at home and faces thieves and dangers in a funny, intelligent and planning way.
Since my childhood, this film represents a lot to me, whether from the comedic aspect or the intellectual aspect and the development of intelligence.
I found the story completely intricate and a wonderful performance by all the heroes, a creative portrayal that brings you into the atmosphere and makes you feel all the funny, sad and terrifying feelings.
I can say that this is my favorite movie that always makes me fall in love with it and I never get tired of watching it.
Describe your favourite movie essay
My favorite movie is Brave Heart, starring the great Mel Gibson. It was filmed in the nineties, but it is constantly shown on TV. I love this great work very much, there are many wonderful things in it such as, love, sincerity, trust, treachery, dream, sacrifice, ambition and planning.
The film presents many aspects of the qualities that exist in life, whether for the period contemporaneous with the events of the film, or to this day with different titles, names and jobs.
I liked the ending very much and found it realistic and did not have a wide imagination that underestimated the mind of the viewer.
We have provided you with an essay entitled with Describe your favorite movie essay, and you can read more through the following link:
Related Articles
Value of Time Essay
Car accident essay 6 models
Essay on car 10 models
Leave a reply cancel reply.
Your email address will not be published. Required fields are marked *
Search form
My favourite film
Listen to the speakers talking about their favourite films and do the exercises to practise and improve your listening skills.
Instructions
Do the preparation exercise before you listen. Then do the other exercises to check your understanding.
Preparation
Do this exercise before you listen.
A (girl) I really like The Notebook ; it's a romantic classic. The story is about a poor boy, called Noah, who meets a rich girl, called Allie, and they fall in love over one summer. But of course there are problems. Allie's parents don't approve of Noah because he's poor and they get separated, then a lot of time passes before they can get together again. She goes away to college and he writes to her every day, but she doesn't get the letters. Then after quite a long time, Noah buys an old house which he promised to restore for Allie. He does it up and she sees a newspaper article about it and goes to find him again. You can probably guess the rest, but it's a bit complicated because she is engaged to another man. Noah is played by Ryan Gosling, who's my favourite actor, and he stops the film being too soppy – but you still cry a lot at the end. Rachel McAdams is really good too, as Allie.
B (boy) I think my favourite film is Skyfall , the last James Bond movie. It stars Daniel Craig again and Javier Bardem is this really evil baddie. They're both great, and so is Judi Dench as M, Bond's boss. It's a bit different to other Bond films. The story is more important, although there is still a lot of action. It's really well filmed, especially in the scenes which are shot in Shanghai and Scotland, and it's really exciting, of course. Bond is also a bit different – although he does amazing things, he seems older and that makes him more human and the story more realistic. Oh, the song by Adele is great, too. You know it won an Oscar?
C (girl) It's not a very recent film, but I love Pride and Prejudice – the version with Keira Knightley as Elizabeth Bennet and Matthew Macfadyen as Mr Darcy. The story is really clever and interesting, besides being romantic. It's all about how we tend to jump to conclusions about people and we're often completely wrong. Elizabeth thinks Mr Darcy is stuck up and snobbish at the beginning of the film, but at the end she realises she has been completely wrong and he isn't like that at all. She also realises he has an enormous house and that maybe helps her fall in love with him too! After I saw the film I read the book by Jane Austen and I really recommend that too. Although it was published 200 years ago, it's still a great read and really funny in parts.
D (boy) My favourite film has to be The Matrix . Even though it was made back in 1999, it still feels really modern. It's about this ordinary man, Neo, played by Keanu Reeves, who works with computers during the day and is a hacker at night. One day he is contacted by a woman who introduces him to a very strange man: Morpheus. Morpheus explains to Neo that what he thinks of as real is actually fiction and the world is run by evil machines who have imprisoned and tricked the human race. Laurence Fishburne is terrific as Morpheus, and Keanu Reeves is excellent, but the best thing about the film is the special effects. I can watch it again and again.
E (girl) Let the Right One In is my favourite film. There are two versions, the first is Swedish and the second American – I prefer the original, Swedish version. It's a modern vampire film and also a kind of love story, but it's really unsentimental and a bit scary in places. Oskar is a young boy with a lot of problems. He is being bullied at school and wants revenge on the bullies. Then some new neighbours move in next door and he becomes friends with Eli, a beautiful but strange girl. I won't tell you any more, because it will spoil the story, but expect a serial killer, a lot of violence and blood-drinking. If you like that kind of thing, you'll love this.
Check your understanding: matching
Check your understanding: gap fill, worksheets and downloads.
Have you seen any good films recently? Tell us about them!
Sign up to our newsletter for LearnEnglish Teens
We will process your data to send you our newsletter and updates based on your consent. You can unsubscribe at any time by clicking the "unsubscribe" link at the bottom of every email. Read our privacy policy for more information. What Is My Favorite Movie Essay
One fish two fish red fish blue fish analysis.
Most of what I can remember from my childhood is being read to by my mom and her teaching me how to read, alongside my older sister. During the day all that I wanted to do was have my mom read to me, so she would. And every night before I went to bed she would let me pick one book for her to read to me. It was my favorite part of everyday. It wasn't just at home that people would read to me, my grandma would too whenever we went to her house. She had this book full of short stories that always had a good lesson at the end. I loved hearing my grandma's soothing voice right before I fell asleep. My favorite book was "One Fish Two Fish Red Fish Blue Fish" by Dr. Seuss. Since my mom read it to me at least once everyday, I began to memorize it. I wasn't actually reading the words on the page, I just knew the story so well that I could recite it.
Comparison Between Dr. Seuss's 'Green Eggs And Ham'
Ever since I can remember, my beautiful mother, Anne, would read to me. She would set me in her lap in our big green rocking chair and read Winnie the Pooh, and Dr. Seuss but my all time favorite was Dr. Seuss's "Green Eggs & Ham". No matter where we were or who we were with, she would read that book to me. She read it so many times I'm sure she could recite it word for word. After a few hundred times of her reading it to me, I had all 62 pages memorized. I could even tell when she skipped a page, which I don't blame her, its a long book. At the time, I had no idea simply reading this book would affect my literacy. But by 3, I had 50 words memorized just from the book. As I grew, so did my love for books. I often read in my preschool with
Personal Narrative: The Lightning Thief
My parents have told me that when I was a toddler I would take books off the shelf and "read" them for hours. At the time I had no idea what the books were about, and would leaf through the pages looking for pictures and familiar words (such as "firetruck," suffice to say I didn't recognize very many).
My Favorite Memories Of Reading
One of my favorite and earliest memories of reading, is when my mom used to read to my little brother and I before bedtime when we were very young. My absolute favorite was Bears in the Night by Stan and Jan Bernstein. Eventually when I got older, a book a night was not satisfying me. Soon I read all the books on the book shelf. Spending hours in my room reading was my idea of "fun". Going back to elementary school, I would check out about
Free College Admissions Essays: My Love Of Reading
My love of reading blossomed when I was a child, because my parents showed me how wonderful reading is. There were countless nights when I remember myself as a little girl refusing to go to sleep before 'tucking dad into bed' by reading him a picture book. Not only did I uphold that tradition though, but my mother is a preschool teacher, so she gets really into reading out loud, and she would help me read books such as The Boxcar Children set, The Secret of NIMH and The Chronicles of Narnia weekly until I didn't need help anymore.
How I Learned To Become Literate Essay
As a six-month-old baby books had opened up a whole entire new world of experience for me. My inspiration to learn how to read and write was encouraged by my Mother and Grandmother. This is because they read out loud to me before bed occasionally and gave me the best time of my life by introducing me to a library. By two years of age I developed speech and other communication skills. This helped me understand and develop a favorite book, "PJ Funny Bunny," and I would stare at the pages pretending I was reading them. I would continually pretend to read with other Dr. Seuss books, Smurf pop-up books (I imagined I was a part of these for hours), sniff & scratches, and sensory books. I had just begun
Writing : My Literacy Autobiography
Some of the oldest and fondest memories I have from my childhood are those of my mother reading to me. Before I even began Kindergarten, I remember my mom reading stories to me from children's books, or making up stories as she went along. I enjoyed listening to the stories and still remember some to this day. She also taught me how to write my name, count, and recite the alphabet. I loved the time I spent reading with my mom because she made it fun, so much so that I didn't realize I was learning.
The Movie Wit Essay
In the movie Wit, English literary scholar Vivian Bearing has spent years translating and interpreting the poetry of John Donne. Unfortunately, she is a person who has cultivated her intellect at the expense of her heart. Both colleagues and students view Bearing as a chilly and unfriendly person lost in her private world of words and mysterious thoughts.
My Goals For A Professional Baseball Team
I remember back in second grade my mom used to read books to me. I remember being all cuddled up in a bed with some hot chocolate by my side, just lying there listening to my mother read me chapters from the books that I was supposed to read. The only reason why she read them to me was because she knew that I was not going to read them myself. It's not that I couldn't actually read
Winnie-The-Pooholf Research Paper
As a young child in the years of first to second grade I quickly developed my love for reading. I was never a big fan of the outside world. I thought the world around me was boring and tearing everything/one apart, and thought the adventure inside a book was much more exciting. In my childhood home there was a large bookshelf full of different stories. Most days when getting home I would sit by the shelves in my small pink bean bag chair with numerous children books scattered around me. By endlessly trying and sometimes failing to read my children books such as, the infinite number of Dr. Seuss rhyming stories and Winnie-the-Pooh books I felt comforted by the happy feeling the characters within the stories gave me. The pictures within
Personal Narrative: My Literacy Journey
My earliest reading memory was when I was five with the little golden book series. I loved getting new books and reading them. But most of all I loved when my mother read to me so I could look at the pictures as my imagination went wild with stories about Jack climbing up the beanstalk or a king searching a kingdom for a worthy princess.
How To Read And Write An Essay About Being Literate
Literacy is not only knowing how to read and write. I believe it is much more than that. Being literate is more or less being knowledgeable in a specific area. That being said, it is hard to understand anything without first knowing how to read and write and that is why it's so important. I do not believe anyone knows their purpose in life if they are not literate in some area of life.
For the past century, nurses have played significant roles in hospitals, clinics, and home care settings. Nurses are the links between the patients and their doctors. While actresses and actors may play a nurses' role in movies, nurses in real life abide by the "Nursing Code of ethics".
Boom Chika Boom: If You Give A Mouse A Pancake
When I was younger, I had many people that would read books to me. The first book I ever read was Boom Chika Boom. My Aunt Jennah was the main person who took care of me, while my mom was working at the Buffalo Hospital. They're many pictures of me sitting on her lap while she would read me. My favorite books were If You Give a Mouse a Cookie or If You Give a Pig a Pancake.
Where The Red Corn Grows Analysis
First grade, after a long day of school and learning what the deal was with shapes, I come home and get to watch TV, no homework or worries (first graders with homework? Yeah right) then I eat dinner, and get ready for bed. My parents tuck me in and begin to read me a story from my favorite author at the time. Dr. Seuss. The rhyming and the pictures and the one fish, two fish, red fish, blue fish. How does he come up with this stuff? Pure genius. Even after my parents turn off my room light, I sneak some light from my game boy and read more because I just can't wait for the next night to read again. These were my first memories of reading and ever since then I try and recapture the feeling of pure bliss I had when I first heard my parents read to me just before bedtime.
Related Topics
Stan and Jan Berenstain
Berenstain Bears

Free Essays
Citation Generator
"My favourite film essay" Essays and Research Papers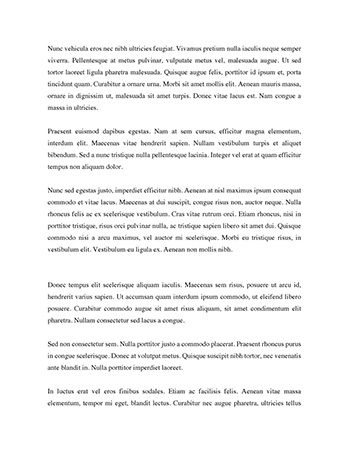 My Favourite Film
My favourite film . Among a variety of films most of all I love comedies and romantic dramas' because such films cheerful and optimistical. I do not love horrors. My most favourite film is Titanic. It is the most beautiful love story. Titanic is a history of the present feelings of two young hearts which cannot be together. Titanic is a picture' forced to look millions spectators with a sinking heart. I will not be afraid to tell that it is James Cameron's the best work which I had
Premium Kate Winslet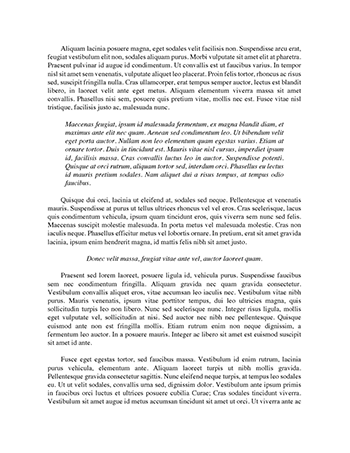 My favourite film is "The Pretty Woman". That is a romantic story about a millionaire' who accidentally drove into a strange and poor district of New-York' where he met a poor girl in the street' where she decided to earn money for her living. She has the aim: to study at the university and to obtain the profession' but she doesn't have money for it. The millionaire got interested in her for her behaviour and knowledge of cars. He asked her to spend some evenings with him and offered her a good
Premium Pretty Woman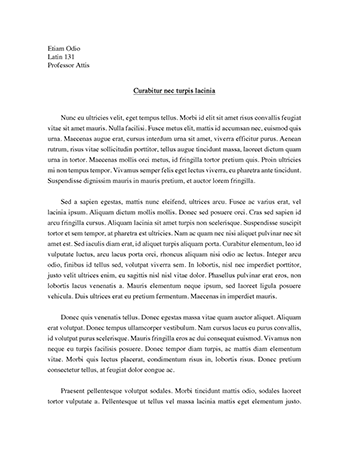 Essay My Favourite Teacher
9/17/12 Essa on M Favourite Teacher H OME A B OU T SI TE P RESERV E OU R A RTI CLE CONTENT QU A LI T GU I DELI NES DI SCLA I MER TOS CONTA CT U GUIDELINES About Site Content Qualit Guidelines Terms of Service Privac Polic Disclaimer Cop right Recent Articles Essa on M Favourite Teacher ROHIT AGARWAL De igne Sa ee Online sare e sba aar.com /Sare e s-183.htm l Bu Latest Designer Sarees Online. Free Shipping WorldWide. Order now! O ganic Fa ming www.acre
Premium Trigraph Zinc All rights reserved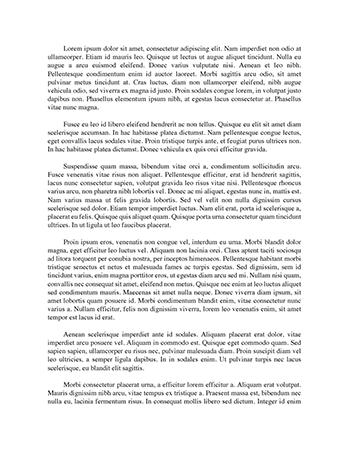 My Favourite Actor
My favourite actor MEL GIBSON Mel Gibson is one of the greatest actors from Hollywood. He is smart' intelligent and a very handsome actor (in my opinion). He is very good in what he's doing. He is a special and talented actor' situated in the firsts 50 actors from Hollywood. He is a director and a script-writer too. He was born on 3 January 1956 in Peekskill' New York' USA' in a Catolic Irish family. He is 50 years old (but he doesn't look like). His real name is Mel Columcille Gerard
My Favourite Teacher
towards different teachers respectively' whether it was hatred because he had caned us' or loving because she did take good care of us. If we are to point out our favourite teacher' there won't be any absolute answer since everyone has his own perspective towards the teacher's characteristics that favor them. Well' I pay my tribute to my tuition teacher' Mr. Peter Lim. Mr. Peter had been teaching me since I was in form two. He is indeed the most hardworking tuition teacher I've ever seen. Unlike
Free Teacher Education School
My Favourite Sport
My Favourite Sports I really love going outside and compete outdoor plot of grounds. Out of the many sports that I wee-wee play in high school' I like playing basketball the near. The reason is because it is challenging and it needs a plentifulness of teamwork to derive a game. It is not subdued to be able to sink a basketball. It takes many days of practice. I have a good aim and I like to be the someone to throw the ball into the hoop. I find that playing a basketball game is very challenging
Premium Cricket
My Favourite Festival
AN ESSAY ON MY FAVOURITE FESTIVAL India is a multicultural land where various languages are spoken' may religious and customs observed' and may festivals are celebrated. Each festival has a religious or mythological significance behind it. All festivals are celebrated with enthusiasm and traditional gaiety. Children especially enjoy them a great deal. The family usually prepares for the festival well in advance. Clothes are bought' the house is cleaned and white washed. Everything begins to glitter
Premium Diwali Light Festival
Topic: My Favourite Festival Good morning to my English teacher' Miss Zarina and my fellow classmates. Today I am going to share with you about my favourite festival' which is Chinese New Year. Of all festivals in Malaysia' I like Chinese New Year the most. Chinese New Year falls on the first day of the first lunar month. Each year coincides with an animal sign' of which there are twelve in the sequence of the rat' ox' tiger' rabbit' dragon' snake' horse' goat' monkey' dog and
Premium Chinese New Year
My Favourite Book
My favourite book. For years' teachers and parents have been worried about comics' the cinema' television' and now the Internet. They all stop children reading' they say. However' it now seems that children are reading more than ever. Reading habits have changed' because there is now lots of competition from other media' but I think that reading is still popular. The reading is very important for me because book is cognitive. When I read a book I recognize something interesting' I get My Favourite City
My Favourite City My favourite place is Hyderabad. I like it for it's culture' location' good connectivity with other cities' somewhat moderate climate' the economy' infrastructure' education' different markets and lots of other things. It's a city where you find all the useful things in one place' it's also an IT-BPO hub' the daily goods and services are very affordable and of reasonable quality' eateries offering a variety of cuisine also at very affordable rates' and to me as a practising Muslim
Premium Management English-language films Leadership
My Favourite Movie
My Favourite Movie I like watching movies and I have been spending by watching a lot of movies in my spare time. Among them' I name of the movie I like best I have watched is Dear John .This movie is American romatic drama-war film .In this movie ' the two main starrings was Channing Tatum(John )and Amanda Seyfried (Savarnah). The movie expressed the life of a soldier (Channing Tatum)who was fall in love with a young woman. The beginning of the movie'in 2007' John Tyree (Channing Tatum)'
Premium United States Army Channing Tatum
My Favourite Sportsman
My favourite sportsman Kimi Raikönnen is my favourite sportsman. He is a Finnish racing driver. When he joined the Sauber Formula 1 team he was only 21 and had raced in only 23 car races in his life. But he had won more than half of them. He won the Championship with Ferrari in 2007. Then he took a break from Formula 1 for a while and raced in rallies' but last year he returned back' driving for the Lotus team. Räikkönen is very calm' cool' and calculating in his race strategy and he is known
Premium Auto racing Race Formula One
My Favourite Places
My favourite place There are many interesting places in this world. Most of us will prefer beautiful place as Coliseum in Italy or Taj Mahal in India as their favourite place but I choose a tree house that I call "Kassim's Palace". It takes its named after the name of my late grandfather. This place is very meaningful to me because I have many memories with my grandfather at this place. The Kassim's Palace is situated in the trees behind my grandfather's house. The Kassim's Palace was built
Premium Family Taj Mahal Grandparent
authors such as' Charles Dickens' Tolstoy' Dominique Lappiere' Rabindranath Tagore' R. K. Narayan' Arundhathi Roy' Salman Rushdie' etc. have always charmed and thrilled me' giving waves of delight' leisure' relaxation and mental refreshment. My favourite book is 'City of Joy' written by Dominique Lappiere. The book is a touching description of the lives of the slum-dwellers of Kolkata. The street-urchins' cycle-rickshaw pullers' city-vendors' coolies' pimps' ordinary men and women are the heroes
Premium Fiction Literature Rabindranath Tagore
My Favourite Book (Gone with the Wind). Моя любимая книга. I've recently read a book which has made a very deep impression on me. It's called Gone with the Wind and it makes really unforgettable reading. The author of the book is Margaret Mitchell. She was born in Atlanta' Georgia' into a family of the president of the Atlanta Historical Society. All the family were interested in American history and she grew up in an atmosphere of stories about the Civil War. After graduating from college Margaret
my favourite saturday
My favourite Saturday did not begin as you would picture one's favourite day to be. Bleary eyed I awoke' momentarily forgetting where I was and rolling off the long' cushioned seat I had chosen for a bed. I came to the conclusion that a ferry boat was most definitely not the best place to rest for the night; what with people getting sea sick' loud chatter of those who clearly seemed intent on not sleeping at all and to top it all off my ipod had died! What luck. So there I was' musicless
Premium Sleep Family
My Favourite Game
Essay : My favourite game Many sport games are interesting and joyful but i like cricket the most.Cricket is as same to the players as songs to the singers and music to the musician. Cricket match is always played between two teams.it has three forms till now.One Day Cricket match ' Test or five day cricket match and T20 Cricket match. One day cricket match consists of 100 overs ' Test Cricket consists of 450 overs at the maximum and twenty twenty cricket has 40 overs in a match
Premium 2003 Cricket World Cup Cricket Cricket World Cup
My Favourite Dish
I must it was a hard choice for me to choose my favourite dish' but I must say my all time favourite is the stewed ox-tail in red wine sauce. It is a Caribbean cuisine but it is so popular in other cultures that Chinese and western restaurants also make this dish. It can be served in a casserole' hot pot' or in a plate depending on the restaurant. Once the oxtails were simmering in the oven' the aromas were simply heavenly! The smell reminded me of Vietnamese pho from the star anise and cloves
Premium Flavor Cattle
MY FAVOURITE CITY I love Paris with such a passion' it hurts. Last year I lived there for four months but still' I can never get enough. When I'm not in Paris I ache for the city as if for a lost love. If I could return once more' I'd jump feet first into all the wonderful places I still want to discover. And' I would also make a personal pilgrimage to my favorite places from chic to charming all that hooked my heart. First I would re visit my favorite arrondissement' the Marais. Here the
Premium Paris Le Marais Rue des Rosiers
My favourite sport is football- the most popular sport in the world' is well known as " King" sport. Football is a team sport between two teams having the same amount of players. Maybe 6' maybe 7 and maximum 11 player per team. It is the ball game played on a rectangular grass field with a goal at each end. The objective of the game is to score by kicking the ball into the opposing goal. The winner is the team which has scored most goals at the end of the match. Football is a interesting and challenging
Premium Game Association football American football
2003 Cricket World Cup
2006 albums
2008 singles
4th arrondissement of Paris
All rights reserved
American football
Association football
Auto racing
Channing Tatum
Chinese New Year
Cricket World Cup
My favourite film step up
My favourite food bd paragraph
My favourite food is fried rice
My favourite food is fried rice essays
My favourite food kentucky fried chicken essays
My favourite food pizza essay
My favourite game circket
My favourite game foot ball
My favourite game is basketball in a speech form
My favourite game is tennis
Try it for free  (Learn more.)
How to Write an Essay About Favorite Movie
Do you have a favorite movie? Most people do. In this blog post, I will teach you how to write an essay about your favorite movie. It's no secret that many students dread writing essays. But what if your favorite movie could provide inspiration and help make the process a little less painful?
The first step is to make up a thesis statement. A great platform https://essaywritinghelp.pro/thesis-writing-service/ can help you with this, it is designed specifically for essay assignment help for students. Once you have your thesis statement, you need to come up with three pieces of evidence to support your position. Each piece of evidence should be one paragraph long. The final step is to write a conclusion paragraph in which you restate your thesis and sum up your points.
The World's Most Indispensable Movie App
Analyzing the film critically
While writing an essay about your favorite movie, it is important to analyze it critically. It will give your readers a more detailed understanding of the film's theme and characters. It will also include specific examples of what you liked and disliked about the movie. You can also include details on the director, cinematographer, and other key players in the film.
The director plays a major role in bringing ideas to life and ensuring that the story is believable. You should analyze the director's style to better understand his or her filmmaking techniques. Another significant element to analyze is the casting of the actors. Great actors can bring the story to life. So, evaluate their actions and how it fits into the movie's theme.
When writing a movie analysis, it is essential to watch the film several times to fully understand its themes. In case you have a favorite movie but don't have time to write an essay about it, you can consider purchasing from the best essay writing service . In a short time, you can get a superbly completed assignment from an essay writer from this platform. This will also allow you to focus on different aspects of the movie, which is necessary for a thorough analysis. In addition, you should take notes while watching the movie.
When writing an essay about your favorite movie, it's important to examine the film from a critical perspective. To do this, you need to analyze the visual elements of the movie such as props and costumes, lighting, camera angles, and the placement of characters and scenes. You should also use specific terminology when analyzing the movie, as this will help to build credibility with your reader.
Before you start writing your movie review, it is important to get feedback from people you trust. You can ask a writing coach, a roommate, or a family member to read your draft. They will help you develop your writing skills and provide helpful feedback. However, the most important thing to remember while writing a movie review is to be objective and report the central ideas of the movie. Avoid personal reactions and cliches.
Contextual analysis
When writing an essay about a favorite movie, you can use a variety of different techniques. One of these is contextual analysis, which involves looking at a film within its larger cultural context. This includes the time and place of creation, as well as social issues and characters that shape the film. You can also consider factors such as the director's career and style of directing.
You can start by determining what you want to analyze in your essay. For example, do you want to focus on the characters in the film? Or, do you want to discuss the theme of the movie? It's important to know how the film fits into its historical and social context. For example, if the film was made during a time when racial profiling was common, you can write about that in your essay.
If you want to make your essay more meaningful, consider the context of the film itself. A film is always a product of its context. You can explore this by asking questions about how it represents different types of relationships. For example, a film could be about a culture or the political climate of a country during the time when it was shot.
Another way to analyze a movie is by using the concepts of semiotic analysis. In this type of analysis, you explain the signs and factors that are found in a film. However, most students struggle with this task. They might not understand the prompts or are unaware of how to structure their content. They may also not understand the circumstances under which they must write a film analysis.
The best way to analyze a movie is to include both general and specific aspects. For instance, you might discuss the cinematography and other visual elements. For a film analysis, you may also want to talk about the themes, characters, or feelings the movie evokes. This will allow you to create an essay that can be used to explain a film.
Steps to take
There are several steps to take when writing an essay about a favorite movie. First, make sure you know the basic information about the film. Then, you can begin discussing the main characters in the movie. Don't just summarize the plot; discuss the themes of the film.
Each piece of evidence should be one paragraph long. The final step is to write a conclusion paragraph in which you restate your thesis and sum up your points. In order not to make mistakes at the beginning of writing your paper, you can ask for help from  domyessay reviews , who are professionals in their field and will help you in all your requests.
Analyzing a movie requires that you look closely at it. You should think critically about its characters, the overall setting, themes, and the choices made by the movie director. This will give you a more complete understanding of the film. In addition to examining the film's characters, you should also consider the movie's director's attitude, as well as his or her work.
Lastly, remember to use good argumentation. You can do this by using the great five Ws. If the professor hasn't seen the film, make sure to answer his or her questions accordingly. You can also discuss your opinion on the film, its structure, and style. Remember to support your arguments with citations from the movie and from other movies that are similar to yours.
Once you've chosen a great movie, follow the right essay format. Focus on different aspects of the film to create an insightful and compelling analysis. Your essay should be free of clichés and should include a comparison of some kind. Avoid endless emotional moments and explanations.
An effective movie analysis essay should challenge the reader. It should raise questions for further discussion. Ensure that the essay contains all the elements and is proofread properly. A well-written movie review should be well-organized, but it must also be free of errors. Incorrect details can affect the quality of the essay and affect its submission.
Don't miss your favorite movie moments because you have to pee or need a snack. Use the RunPee app ( Android or iPhone ) when you go to the movies. We have Peetimes for all wide release films every week, including Avatar: The Way of Water, Knock at the Cabin and coming soon Ant-Man: Quantumania . We have literally thousands of Peetimes—from classic movies through today's blockbusters. You can also keep up with movie news and reviews on our blog, or by following us on Twitter @RunPee . If there's a new film out there, we've got your bladder covered.
Leave a Reply Cancel reply
We've all been there, enjoying a movie, when nature calls. It starts with a whisper, then becomes a shout. Before you know it, you're not watching the movie so much as watching for a chance to make a mad dash to the restroom.
Recent Posts
Indie Movie Review – The Burial March 4, 2023
Is there anything extra during the end credits of Operation Fortune: Ruse de guerre? March 4, 2023
Movie Review – Operation Fortune: Ruse de guerre March 4, 2023
Privacy Overview