33 Transition Words and Phrases
Transitional terms give writers the opportunity to prepare readers for a new idea, connecting the previous sentence to the next one.
Many transitional words are nearly synonymous: words that broadly indicate that "this follows logically from the preceding" include accordingly, therefore, and consequently . Words that mean "in addition to" include moreover, besides, and further . Words that mean "contrary to what was just stated" include however, nevertheless , and nonetheless .
as a result : THEREFORE : CONSEQUENTLY
The executive's flight was delayed and they accordingly arrived late.
in or by way of addition : FURTHERMORE
The mountain has many marked hiking trails; additionally, there are several unmarked trails that lead to the summit.
at a later or succeeding time : SUBSEQUENTLY, THEREAFTER
Afterward, she got a promotion.
even though : ALTHOUGH
She appeared as a guest star on the show, albeit briefly.
in spite of the fact that : even though —used when making a statement that differs from or contrasts with a statement you have just made
They are good friends, although they don't see each other very often.
in addition to what has been said : MOREOVER, FURTHERMORE
I can't go, and besides, I wouldn't go if I could.
as a result : in view of the foregoing : ACCORDINGLY
The words are often confused and are consequently misused.
in a contrasting or opposite way —used to introduce a statement that contrasts with a previous statement or presents a differing interpretation or possibility
Large objects appear to be closer. Conversely, small objects seem farther away.
used to introduce a statement that is somehow different from what has just been said
These problems are not as bad as they were. Even so, there is much more work to be done.
used as a stronger way to say "though" or "although"
I'm planning to go even though it may rain.
in addition : MOREOVER
I had some money to invest, and, further, I realized that the risk was small.
in addition to what precedes : BESIDES —used to introduce a statement that supports or adds to a previous statement
These findings seem plausible. Furthermore, several studies have confirmed them.
because of a preceding fact or premise : for this reason : THEREFORE
He was a newcomer and hence had no close friends here.
from this point on : starting now
She announced that henceforth she would be running the company.
in spite of that : on the other hand —used when you are saying something that is different from or contrasts with a previous statement
I'd like to go; however, I'd better not.
as something more : BESIDES —used for adding information to a statement
The city has the largest population in the country and in addition is a major shipping port.
all things considered : as a matter of fact —used when making a statement that adds to or strengthens a previous statement
He likes to have things his own way; indeed, he can be very stubborn.
for fear that —often used after an expression denoting fear or apprehension
He was concerned lest anyone think that he was guilty.
in addition : ALSO —often used to introduce a statement that adds to and is related to a previous statement
She is an acclaimed painter who is likewise a sculptor.
at or during the same time : in the meantime
You can set the table. Meanwhile, I'll start making dinner.
BESIDES, FURTHER : in addition to what has been said —used to introduce a statement that supports or adds to a previous statement
It probably wouldn't work. Moreover, it would be very expensive to try it.
in spite of that : HOWEVER
It was a predictable, but nevertheless funny, story.
in spite of what has just been said : NEVERTHELESS
The hike was difficult, but fun nonetheless.
without being prevented by (something) : despite—used to say that something happens or is true even though there is something that might prevent it from happening or being true
Notwithstanding their youth and inexperience, the team won the championship.
if not : or else
Finish your dinner. Otherwise, you won't get any dessert.
more correctly speaking —used to introduce a statement that corrects what you have just said
We can take the car, or rather, the van.
in spite of that —used to say that something happens or is true even though there is something that might prevent it from happening or being true
I tried again and still I failed.
by that : by that means
He signed the contract, thereby forfeiting his right to the property.
for that reason : because of that
This tablet is thin and light and therefore very convenient to carry around.
immediately after that
The committee reviewed the documents and thereupon decided to accept the proposal.
because of this or that : HENCE, CONSEQUENTLY
This detergent is highly concentrated and thus you will need to dilute it.
while on the contrary —used to make a statement that describes how two people, groups, etc., are different
Some of these species have flourished, whereas others have struggled.
NEVERTHELESS, HOWEVER —used to introduce a statement that adds something to a previous statement and usually contrasts with it in some way
It was pouring rain out, yet his clothes didn't seem very wet.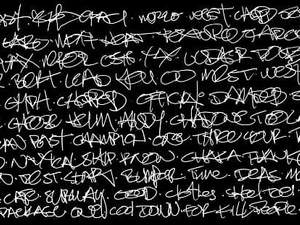 Some may be more useful than others.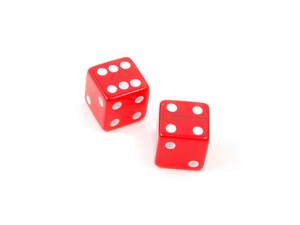 Feeling 'bumfuzzled' or have the 'collywobbles'?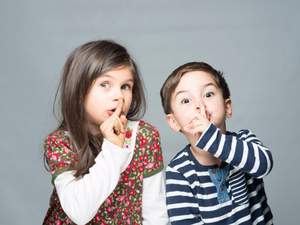 How every letter can be (annoyingly) silent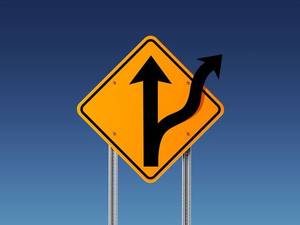 Helping you navigate the linguistic road ahead
Word of the Day
See Definitions and Examples »
Get Word of the Day daily email!
Subscribe to America's largest dictionary and get thousands more definitions and advanced search—ad free!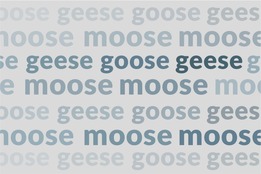 One goose, two geese. One moose, two... moose. Wh...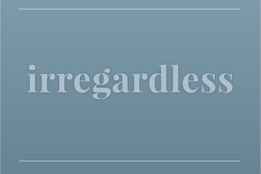 It is in fact a real word (but that doesn't mean ...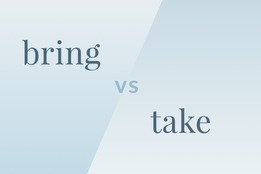 Both words imply motion, but the difference may b...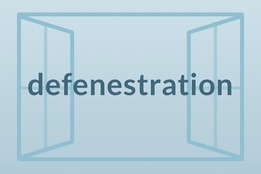 The fascinating story behind many people's favori...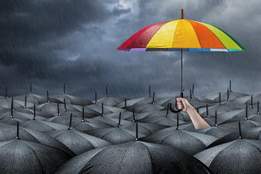 Can you handle the (barometric) pressure?
Take the quiz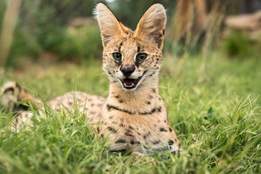 Who's who of the zoo crew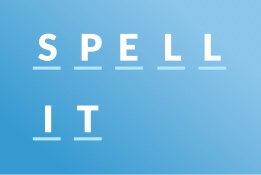 Hear a word and type it out. How many can you get...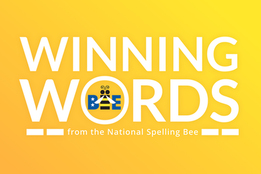 Can you outdo past winners of the National Spelli...
Transitional Words and Phrases
One of your primary goals as a writer is to present ideas in a clear and understandable way. To help readers move through your complex ideas, you want to be intentional about how you structure your paper as a whole as well as how you form the individual paragraphs that comprise it. In order to think through the challenges of presenting your ideas articulately, logically, and in ways that seem natural to your readers, check out some of these resources: Developing a Thesis Statement , Paragraphing , and Developing Strategic Transitions: Writing that Establishes Relationships and Connections Between Ideas.
While clear writing is mostly achieved through the deliberate sequencing of your ideas across your entire paper, you can guide readers through the connections you're making by using transitional words in individual sentences. Transitional words and phrases can create powerful links between your ideas and can help your reader understand your paper's logic.
In what follows, we've included a list of frequently used transitional words and phrases that can help you establish how your various ideas relate to each other. We've divided these words and phrases into categories based on the common kinds of relationships writers establish between ideas.
Two recommendations: Use these transitions strategically by making sure that the word or phrase you're choosing matches the logic of the relationship you're emphasizing or the connection you're making. All of these words and phrases have different meanings, nuances, and connotations, so before using a particular transitional word in your paper, be sure you understand its meaning and usage completely, and be sure that it's the right match for your paper's logic. Use these transitional words and phrases sparingly because if you use too many of them, your readers might feel like you are overexplaining connections that are already clear.
Categories of Transition Words and Phrases
Causation Chronology Combinations Contrast Example
Importance Location Similarity Clarification Concession
Conclusion Intensification Purpose Summary
Transitions to help establish some of the most common kinds of relationships
Causation– Connecting instigator(s) to consequence(s).
accordingly as a result and so because
consequently for that reason hence on account of
since therefore thus
Chronology– Connecting what issues in regard to when they occur.
after afterwards always at length during earlier following immediately in the meantime
later never next now once simultaneously so far sometimes
soon subsequently then this time until now when whenever while
Combinations Lists– Connecting numerous events. Part/Whole– Connecting numerous elements that make up something bigger.
additionally again also and, or, not as a result besides even more
finally first, firstly further furthermore in addition in the first place in the second place
last, lastly moreover next second, secondly, etc. too
Contrast– Connecting two things by focusing on their differences.
after all although and yet at the same time but
despite however in contrast nevertheless nonetheless notwithstanding
on the contrary on the other hand otherwise though yet
Example– Connecting a general idea to a particular instance of this idea.
as an illustration e.g., (from a Latin abbreviation for "for example")
for example for instance specifically that is
to demonstrate to illustrate
Importance– Connecting what is critical to what is more inconsequential.
chiefly critically
foundationally most importantly
of less importance primarily
Location– Connecting elements according to where they are placed in relationship to each other.
above adjacent to below beyond
centrally here nearby neighboring on
opposite to peripherally there wherever
Similarity– Connecting to things by suggesting that they are in some way alike.
by the same token in like manner
in similar fashion here in the same way
likewise wherever
Other kinds of transitional words and phrases Clarification
i.e., (from a Latin abbreviation for "that is") in other words
that is that is to say to clarify to explain
to put it another way to rephrase it
granted it is true
naturally of course
finally lastly
in conclusion in the end
to conclude
Intensification
in fact indeed no
of course surely to repeat
undoubtedly without doubt yes
for this purpose in order that
so that to that end
to this end
in brief in sum
in summary in short
to sum up to summarize
Improving Your Writing Style
This is an accordion element with a series of buttons that open and close related content panels.
Clear, Concise Sentences
Use the active voice
Put the action in the verb
Tidy up wordy phrases
Reduce wordy verbs
Reduce prepositional phrases
Reduce expletive constructions
Avoid using vague nouns
Avoid unneccessarily inflated words
Avoid noun strings
Connecting Ideas Through Transitions
Using Transitional Words and Phrases
Have a language expert improve your writing
Run a free plagiarism check in 10 minutes, generate accurate citations for free.
Knowledge Base
Academic writing
Transition Words & Phrases | List & Examples
Transition Words & Phrases | List & Examples
Published on May 29, 2020 by Jack Caulfield . Revised on January 30, 2023.
Transition words and phrases (also called linking words, connecting words, or transitional words) are used to link together different ideas in your text. They help the reader to follow your arguments by expressing the relationships between different sentences or parts of a sentence.
The proposed solution to the problem did not work. Therefore , we attempted a second solution. However , this solution was also unsuccessful.
For clear writing, it's essential to understand the meaning of transition words and use them correctly.
Table of contents
When and how to use transition words, types and examples of transition words, common mistakes with transition words.
Transition words commonly appear at the start of a new sentence or clause (followed by a comma ), serving to express how this clause relates to the previous one.
Transition words can also appear in the middle of a clause. It's important to place them correctly to convey the meaning you intend.
Example text with and without transition words
The text below describes all the events it needs to, but it does not use any transition words to connect them. Because of this, it's not clear exactly how these different events are related or what point the author is making by telling us about them.
If we add some transition words at appropriate moments, the text reads more smoothly and the relationship among the events described becomes clearer.
Germany invaded Poland on September 1, 1939. Consequently , France and the United Kingdom declared war on Germany. The Soviet Union initially worked with Germany in order to partition Poland. However , Germany invaded the Soviet Union in 1941.
Don't overuse transition words
While transition words are essential to clear writing, it's possible to use too many of them. Consider the following example, in which the overuse of linking words slows down the text and makes it feel repetitive.
In this case the best way to fix the problem is to simplify the text so that fewer linking words are needed.
The key to using transition words effectively is striking the right balance. It is difficult to follow the logic of a text with no transition words, but a text where every sentence begins with a transition word can feel over-explained.
There are four main types of transition word: additive, adversative, causal, and sequential. Within each category, words are divided into several more specific functions.
Remember that transition words with similar meanings are not necessarily interchangeable. It's important to understand the meaning of all the transition words you use. If unsure, consult a dictionary to find the precise definition.
Additive transition words
Additive transition words introduce new information or examples. They can be used to expand upon, compare with, or clarify the preceding text.
Adversative transition words
Adversative transition words always signal a contrast of some kind. They can be used to introduce information that disagrees or contrasts with the preceding text.
Causal transition words
Causal transition words are used to describe cause and effect. They can be used to express purpose, consequence, and condition.
Sequential transition words
Sequential transition words indicate a sequence, whether it's the order in which events occurred chronologically or the order you're presenting them in your text. They can be used for signposting in academic texts.
What can proofreading do for your paper?
Scribbr editors not only correct grammar and spelling mistakes, but also strengthen your writing by making sure your paper is free of vague language, redundant words, and awkward phrasing.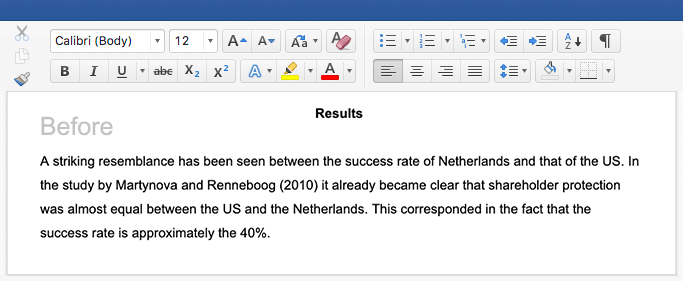 See editing example
Transition words are often used incorrectly. Make sure you understand the proper usage of transition words and phrases, and remember that words with similar meanings don't necessarily work the same way grammatically.
Misused transition words can make your writing unclear or illogical. Your audience will be easily lost if you misrepresent the connections between your sentences and ideas.
Confused use of therefore
"Therefore" and similar cause-and-effect words are used to state that something is the result of, or follows logically from, the previous. Make sure not to use these words in a way that implies illogical connections.
We asked participants to rate their satisfaction with their work from 1 to 10. Therefore , the average satisfaction among participants was 7.5.
The use of "therefore" in this example is illogical: it suggests that the result of 7.5 follows logically from the question being asked, when in fact many other results were possible. To fix this, we simply remove the word "therefore."
We asked participants to rate their satisfaction with their work from 1 to 10. The average satisfaction among participants was 7.5.
Starting a sentence with also , and , or so
While the words "also," "and," and "so" are used in academic writing, they are considered too informal when used at the start of a sentence.
Also , a second round of testing was carried out.
To fix this issue, we can either move the transition word to a different point in the sentence or use a more formal alternative.
A second round of testing was also carried out.
Additionally , a second round of testing was carried out.
Transition words creating sentence fragments
Words like "although" and "because" are called subordinating conjunctions . This means that they introduce clauses which cannot stand on their own. A clause introduced by one of these words should always follow or be followed by another clause in the same sentence.
The second sentence in this example is a fragment, because it consists only of the "although" clause.
Smith (2015) argues that the period should be reassessed. Although other researchers disagree.
We can fix this in two different ways. One option is to combine the two sentences into one using a comma. The other option is to use a different transition word that does not create this problem, like "however."
Smith (2015) argues that the period should be reassessed, although other researchers disagree.
Smith (2015) argues that the period should be reassessed. However , other researchers disagree.
And vs. as well as
Students often use the phrase " as well as " in place of "and," but its usage is slightly different. Using "and" suggests that the things you're listing are of equal importance, while "as well as" introduces additional information that is less important.
Chapter 1 discusses some background information on Woolf, as well as presenting my analysis of To the Lighthouse .
In this example, the analysis is more important than the background information. To fix this mistake, we can use "and," or we can change the order of the sentence so that the most important information comes first.
Chapter 1 discusses some background information on Woolf and presents my analysis of To the Lighthouse .
Chapter 1 presents my analysis of To the Lighthouse , as well as discussing some background information on Woolf.
Note that in fixed phrases like "both x and y ," you must use "and," not "as well as."
Both my results as well as my interpretations are presented below.
Both my results and my interpretations are presented below.
Use of and/or
The combination of transition words "and/or" should generally be avoided in academic writing. It makes your text look messy and is usually unnecessary to your meaning.
First consider whether you really do mean "and/or" and not just "and" or "or." If you are certain that you need both, it's best to separate them to make your meaning as clear as possible.
Participants were asked whether they used the bus and/or the train.
Participants were asked whether they used the bus, the train, or both.
Archaic transition words
Words like "hereby," "therewith," and most others formed by the combination of "here," "there," or "where" with a preposition are typically avoided in modern academic writing. Using them makes your writing feel old-fashioned and strained and can sometimes obscure your meaning.
Poverty is best understood as a disease. Hereby , we not only see that it is hereditary, but acknowledge its devastating effects on a person's health.
These words should usually be replaced with a more explicit phrasing expressing how the current statement relates to the preceding one.
Poverty is best understood as a disease. Understanding it as such , we not only see that it is hereditary, but also acknowledge its devastating effects on a person's health.
Cite this Scribbr article
If you want to cite this source, you can copy and paste the citation or click the "Cite this Scribbr article" button to automatically add the citation to our free Citation Generator.
Caulfield, J. (2023, January 30). Transition Words & Phrases | List & Examples. Scribbr. Retrieved March 3, 2023, from https://www.scribbr.com/academic-writing/transition-words/
Is this article helpful?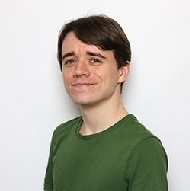 Jack Caulfield
Other students also liked, using conjunctions | definition, rules & examples, transition sentences | tips & examples for clear writing, how to write topic sentences | 4 steps, examples & purpose, what is your plagiarism score.
Complete List of Transition Words
100 words and phrases to use between paragraphs.
Viorika Prikhodko / E+ / Getty Images
Writing Essays
Writing Research Papers
English Grammar
M.Ed., Education Administration, University of Georgia
B.A., History, Armstrong State University
Once you have completed the first draft of your paper, you will need to rewrite some of the introductory sentences at the beginning and the transition statements at the end of every paragraph . Transitions, which connect one idea to the next, may seem challenging at first, but they get easier once you consider the many possible methods for linking paragraphs together—even if they seem to be unrelated.
Transition words and phrases can help your paper move along, smoothly gliding from one topic to the next. If you have trouble thinking of a way to connect your paragraphs, consider a few of these 100 top transitions as inspiration. The type of transition words or phrases you use depends on the category of transition you need, as explained below.
Additive Transitions
Probably the most common type, additive transitions are those you use when you want to show that the current point is an addition to the previous one, notes Edusson , a website that provides students with essay-writing tips and advice . Put another way, additive transitions signal to the reader that you are adding to an idea and/or your ideas are similar, says Quizlet , an online teacher and student learning community. Some examples of additive transition words and phrases were compiled by Michigan State University writing lab. Follow each transition word or phrase with a comma:
In the first place
Furthermore
Alternatively
As well (as this)
What is more
In addition (to this)
On the other hand
Either (neither)
As a matter of fact
Besides (this)
To say nothing of
Additionally
Not to mention (this)
Not only (this) but also (that) as well
In all honesty
To tell the truth
An example of additive transitions used in a sentence would be:
" In the first place , no 'burning' in the sense of combustion, as in the burning of wood, occurs in a volcano;  moreover , volcanoes are not necessarily mountains;  furthermore , the activity takes place not always at the summit but more commonly on the sides or flanks..." – Fred Bullard, "Volcanoes in History, in Theory, in Eruption"
In this and the examples of transitions in subsequent sections, the transition words or phrases are printed in italics to make them easier to find as you peruse the passages.
Adversative Transitions
Adversative transitions are used to signal conflict, contradiction, concession, and dismissal, says Michigan State University. Examples include:
In contrast
But even so
Nevertheless
Nonetheless
(And) still
In either case
(Or) at least
Whichever happens
Whatever happens
In either event
An example of an adversative transition phrase used in a sentence would be:
" On the other hand, professor Smith completely disagreed with the author's argument."
Causal Transitions
Causal transitions—also called cause-and-effect transitions—show how certain circumstances or events were caused by other factors, says Academic Help . The website that offers assistance with academic writing adds: "They [causal transitions] make it easier for the reader to follow the logic of the arguments and clauses represented in paper." Examples include:
Accordingly
As a result
Consequently
For this reason
Granting (that)
On the condition (that)
In the event that
As a result (of this)
Because (of this)
As a consequence
In consequence
So much (so) that
For the purpose of
With this intention
With this in mind
Under those circumstances
That being the case
An example of a causal transition used in a sentence would be:
"The study of human chromosomes is in its infancy,  and so  it has only recently become possible to study the effect of environmental factors upon them." –Rachel Carson, "Silent Spring"
Sequential Transitions
Sequential transitions express a numerical sequence, continuation, conclusion , digression , resumption, or summation, says Michigan State, which gives these examples:
In the (first, second, third, etc.) place
To begin with
To start with
Subsequently
To conclude with
As a final point
Last but not least
To change the topic
Incidentally
To get back to the point
As was previously stated
An example of a sequential transition would be:
"We should teach that words are not the things to which they refer. We should teach that words are best understood as convenient tools for handling reality... Finally , we should teach widely that new words can and should be invented if the need arises." –Karol Janicki, "Language Misconceived"
In sum , use transition words and phrases judiciously to keep your paper moving, hold your readers' attention, and retain your audience until the final word.
By clicking "Accept All Cookies", you agree to the storing of cookies on your device to enhance site navigation, analyze site usage, and assist in our marketing efforts.
All About Transition Words

Think back to when you were first taught how to write essays. You were probably taught to organize your writing by starting each paragraph with a word like first , additionally , further , secondly , or third . These words are transition words .
Not all transition words are individual words. Sometimes, you need a whole phrase to make a smooth transition in your writing. These phrases are known as transition phrases . One transition phrase you were probably taught in school is in conclusion , a common way to begin an essay's final paragraph . As you moved further in your academic career, you were probably taught to move away from these transition phrases and use subtler ones in your writing. 
Here's a tip: Want to make sure your writing shines? Grammarly can check your spelling and save you from grammar and punctuation mistakes. It even proofreads your text, so your work is extra polished wherever you write.
Your writing, at its best Grammarly helps you communicate confidently Write with Grammarly
Read on to learn all about the best transition words and phrases and when to use them, as well as common pitfalls you might encounter when incorporating transitions into your writing.
When to use transition words
Transition words illustrate relationships between other words and phrases. Although students are generally taught to use transition words at the beginning of sentences, this isn't the only place they're used. 
Generally, a transition word is the crux of its sentence . This is the decisive point where the sentence's core message is communicated. Not every sentence contains a transition word, but when one does, the transition word is usually critical to its question or statement. 
Types of transition words
Transition words present the writer's thoughts in an orderly fashion, express nuance, clarify vagueness, forge connections, and demonstrate comparisons. Because they do so many different jobs, transition words are divided into eight distinct categories.
Transition words that introduce, agree, and add on 
One of the most common ways transition words are used is to introduce new ideas and add onto topics that have already been explored in the piece. 
Transition words and phrases in this category include:
coupled with
in addition (to) 
furthermore
equally important
Take a look at a few ways you can use these kinds of transition words in a sentence:
We have to consider the students' needs, but the staff's needs are equally important .
First , preheat the oven. Second , sift together all your dry ingredients. 
The weather, coupled with the fast and loose itinerary, is the reason why I'm skipping the trip.
Transition words that oppose and limit
Transition words can also communicate opposition or limits to ideas and phrases. These words' role is largely the opposite of the role played by the category above. Transition words that create opposition and limits include:
on the contrary
on the other hand
notwithstanding
Here are a few examples:
We managed to have a decent harvest despite the drought.
I went to the seminar expecting a long, boring presentation but on the contrary , it was engaging and a lot of fun!
While Shekani is a stickler for tradition, Mei gives every holiday party a new twist.
Cause and conditional transition words
These transition words show how one action led to a specific effect or how one circumstance is conditional on another. This category also includes words and transition phrases that illustrate the relationship between an intention and an action. 
Cause and conditional transition words include:
in the event of 
for fear of
I hope that
A few examples of these words in sentences include:
As long as there are pets that need homes, I'll keep volunteering at the shelter.
I brought extra socks in case we have to walk through puddles. 
Effect and result transition words
Similar to the category above, these transition words demonstrate the result of a specific action. Here's the difference between the two: When your sentence is focused on the cause of the effect, you'd use one of the transition words from the "Cause and conditional" category above. When the emphasis is on the effect itself, you would use a word from this "Effect and result" category that fits with the rest of your sentence. 
For example, you might announce that you've postponed your barbecue by sending a group message that says " because of the weather, I postponed the barbecue." But you can communicate the same message with a slightly different focus by phrasing it as "it's raining, so consequently I've rescheduled the barbecue." 
Words and phrases in this category include:
as a result
because the
under those circumstances
consequently
A few more examples of sentences that include these transition words are: 
It's very humid outside, hence the condensation on the window. 
We stayed to see the whole show and consequently missed our train home. 
Miguel forgot to add the yeast to his dough and as a result , the bread didn't rise. 
Transition words that describe examples and support
Other transition words make it clear that one concept supports another, either by providing evidence, emphasizing it, or simply being an example. These words include:
for this reason
by all means
in other words
particularly
significantly
Here are a few examples of these transition words at work:
They had to slow down production, particularly of items with a low profit margin. 
I love all kinds of pizza, especially stuffed-crust pizza.
The sequel's tone was markedly different from the first movie's. 
Conclusion and summary transition words
These are the transition words that bring paragraphs , arguments, and pieces of writing to a close. They can also be used to summarize and restate ideas. These transition phrases and words include:
in conclusion
to conclude
in any event
in either case
to summarize
Take a look at a few ways these words work in sentences:
There were some surprises, but overall we had a great time.
In conclusion , an upgraded security system isn't a luxury; it's a necessity. 
Transition words for describing time
Another category of transition words deals with time, specifically when something happened or will happen in relation to another event. These words include:
occasionally
in the meantime
in a moment
momentarily
at the present time
all of a sudden
every so often
Take a look at these transition phrases and words in action:
I was walking through the mall when all of a sudden , I recognized my long-lost sister standing in line to buy a pretzel.
I'd love to hang out at the coffee shop after work. 
Don't leave the lobby—we'll be with you momentarily . 
Transition words for locations
Transition words can also draw a reader's attention to where something is located, or the physical or spatial relationship between two things. This can mean where someone or something is literally located, or they can be used figuratively, like "Dan's auto body shop is above Rick's when it comes to quality and attention to detail."
These words and phrases include:
You'll notice that many of these words can also function as prepositions in a sentence. They can also function as transition words that are part of adverbial clauses . Here are a few examples of this kind of transition word at work: 
In the back , my cousin was grilling hamburgers. 
Among the students surveyed, more than half were excited to return to campus full-time. 
Next to the garage , they found a parking spot.
Common mistakes writers make with transition words
Working with transition words isn't always easy. Sometimes, especially when English isn't your primary language, you may accidentally use the wrong word for the type of transition you're making or use a word that doesn't have quite the right connotation for your message. For example, you might say something like, "We could go out for burgers, pizza, sushi, or tacos. In either case, that works for me." Either implies that there are only two choices, so in this scenario, it doesn't fit because there are a total of four choices. (Here, the best way to phrase this would be "in any case.")
Here are a few other commonly mistaken transition words:
Adam and Jeremy came over for dinner.
I made ribs and mac and cheese as well as a bagged salad. 
Although they offer personal training and classes, that gym is essentially an overpriced equipment store.
The gym's website explicitly states that no guest passes will be issued until further notice. 
Another mistake writers sometimes make with transition words is using them in inappropriate contexts. As you saw in the lists above, some transition words and phrases feel more formal and academic than others. You can make your writing feel too formal—or too casual—by choosing a transition word that doesn't fit your tone or the type of writing you're doing. Here are a few examples of transition words that don't fit their sentences:
I just picked up a new dress, got my makeup done, and therefore , I'm ready to hit the club.
In Kate Chopin's The Awakening, Edna Pontillier felt inadequate whenever she spent time with Adele Ratignolle. 
I'll be out of the office on Wednesday and consequently won't be responding to emails. 
See how they're all either too formal or too casual for the messages they're communicating? Word choice is crucial to effective communication, and that includes choosing the right transition for each sentence. 
Make every transition a smooth one
Not sure if the transition word you chose is the right one? Run your writing through Grammarly and get suggestions for how to pick the perfect words and strike the appropriate tone that works best for what you're communicating.