Why This College Essay Guide + Examples
The purpose of the "Why us?" or "Why this college" essay is to demonstrate—through specific details and examples—why you're a great match for a particular school. In some cases, the "Why us?" essay is an important way to demonstrate interest in a particular college.
The "Why this college?" essay, and variations of this prompt, also happens to be one of the most popular supplemental essay questions asked of students on the college application.
Here are just a few schools that have (or recently required) this prompt:
Bowdoin College
Brown University
Colorado College
Columbia University
Cornell University
Duke University
New York University (NYU)
Northwestern University
Oberlin College
Swarthmore College
Tufts University
University of Michigan
University of Pennsylvania
University of Southern California
And there are dozens of other colleges that ask this question as well.
This guide will provide a step-by-step strategy and tons of "Why this college?" (sometimes called "Why us?") essay examples to help you stand out on your essay and even help you decide what kind of school you want to go to .
We'll start by covering what NOT to do, what kinds of details you SHOULD include in your essay, and where to find the best resources for researching your "Why this college?" essay.
TABLE OF CONTENTS
Step 1: How to Find All the Resources You Need to Learn about a Particular School
The Top Secret Three-Word Trick to Finding Specific Info for Your "Why this College" Essay
Step 2: Organize Your Research
Step 3: Decide on Your Approach: Approach #1: The Basic, Solid "Why this College" Essay That Includes a Bunch of Reasons Approach #2: The "3-5 Unique Reasons" Strategy Approach #3: The "One Value" Strategy
Six Common Mistakes Students Make on the "Why this College" Essay
Mistake #1: Writing about the school's size, location, reputation, weather, or ranking.
Why shouldn't you do this? Because that's what many other students are writing about and you don't want to blend in. Take a hint from Emory University, whose "Why us?" prompt used to read:
Many students decide to apply to Emory University based on our size, location, reputation, and yes, the weather. Besides these valid reasons as a possible college choice, why is Emory University a particularly good match for you?
Or check out Georgia Tech's old prompt:
Beyond rankings, location, and athletics, why are you interested in attending Georgia Tech?
Clearly their admissions readers are tired of reading about those things.
Mistake #2: Simply using emotional language to demonstrate fit.
Telling the school that you walked onto campus and "it just felt right" is a) something else a lot of students say and b) doesn't the reader understand how are a good match for the school. And, for that matter, neither does the statement, "I can see myself rooting for the Wildcats at MetLife Stadium on Sundays."
Mistake #3: Screwing up the mascot, stadium, team colors or names of any important people or places on campus
Why avoid this? It's the quickest way to show you're a sloppy researcher. In the example above, the Wildcats play neither at MetLife Stadium nor on Sundays. Also, the "I can see myself in [insert school colors here]" is a cliché of the "Why this College" essay. Avoid it too.
Mistake #4: Parroting the brochures or website language .
It could be that the person reading your essay and evaluating your application actually wrote the words you're copying and pasting.
"On the one hand, it shows that a student has actually researched us and I appreciate that," says Brian Liechti of Warren Wilson College. "On the other, as one of those people who wrote the words you're copying, I'd rather see evidence of how what I wrote resonated with you—do we share values? What stood out or spoke to you in that brochure or on that web page? That's what I really want to see."
Mistake #5: Describing traditions the school is well-known for.
In fact, find out the school's common traditions (like throwing toast on the field at Penn, for example, or painting the rock at Northwestern) and then don't write about those things. Why? Everyone and their brother already has. How do you learn these? Google the name of the school and the word "traditions."
Mistake #6: Thinking of this as only a "Why them" essay.
The school knows it's awesome. "You probably don't need to tell us about the beautiful Nott Memorial," says Nicole Buenzli of Union College. "I pass the Nott every day, it's on every brochure we create, and we all know it has 16 sides!"
Instead, think of this as a "Why we are perfect for each other" essay.
In fact, imagine you're on a date and the person sitting across from you leans in to ask, "So, why do you like me?" Don't just say, "Because you're hot," or "My auntie says a relationship with you will improve my job prospects." When it comes to the "us" in "Why us?" think of it this way:
"Us" ≠ the college you're applying to
"Us" = the school + you
In order to prove you and the school are destined to be together, make connections between the two of you.
How to Write A "Why this College" Essay: A Step-by-Step Guide
Step #1: Do your research.
How? Like this:
How to Find All the Resources You Need to Learn about a Particular School
"Click deep" on the school's website. Spend serious time on the school's online catalogue/course schedule and look for not only majors and minors , but also specific programs, courses, activities, and opportunities that set this school apart from all the others you're applying to.
Read reviews from experts. Here are some good ones:
The Fiske Guide to Colleges (Edward B. Fiske)
Colleges That Change Lives (Loren Pope)
The Best 376 Colleges (Princeton Review)
Read student reviews . Students sometimes say things that experts don't or won't say. Both Niche.com and Unigo.com have real student reviews. Read a bunch so you can get a sense of the campus vibe and aren't skewed by just 1-2 opinions.
I particularly like the Unigo question, "What's the stereotype of the students at your school?" and "Is the stereotype true?" Note that if the "stereotype" comments contradict one another (one student says "hippie school," another says "nerdy," and another says "jocks and frat boys," that could be a sign it's actually a pretty diverse school).
Take real and virtual tours. It's hard to really know a campus without seeing it. And if you can, do it. But if you can't visit in person, check out:
www.campusreel.org
www.campustours.com
www.youniversitytv.com
www.youtube.com
Tours on individual school websites
TIP: Take at least five online tours so you can compare schools.
Contact the admissions office and, if possible, talk to your local rep.
Most colleges have particular representatives for particular regions of the country (and the world). You can talk to them. And they're really nice! A few reasons why this is a good idea:
It's a fantastic way to find out about a school . In fact, there are people who get paid to answer your questions. (My best friend was one of them.) Don't be afraid. They won't be mad at you; they'll be happy you asked.
Your conversation may help you write your essay . If you learn something meaningful on the call, you may be able to write in your essay, "When I spoke to so-and-so in the Admissions Office, she told me…"
At some schools, the person you speak to on the phone may be the one who reads your application. And how cool will it be when they're reading your app and they think, "Oh, I remember this student! They were so nice."
Pro Tip: Definitely have a few specific questions in mind before you call and try not to ask about anything you could Google in five minutes.
Don't ask, for example, if the school has a Biology major (spoiler: it does!) Ask instead how easy it is for non-majors to take advanced musical theater classes or what sets their Engineering program apart from other schools' (assuming you've already Googled these things and can't find the answers).
Don't be afraid to make a connection and simply be a curious human. It's a great way to engage with the world. Even if you're doing something as specific as researching an essay about why you chose this college.
Get in touch with a current student.
Try putting the word out on social media: "Anyone know a current or former student at Purdue?" Ask that person for 15 minutes of their time. Then ask a short set of questions that you've prepared beforehand. Ideally these are questions that will help you write your "Why this College" essay and will be interesting, specific, and open-ended.
Don't just ask, "So, what's it like there?" (too general) or "Did you like it?" (close-ended question). Ask open-ended questions that will be fun for them to answer like: "What was the most mind-blowing class you took and why? What surprised you about [this particular] college? What do most people not know about [insert school]?"
The more interesting your questions are, the more interesting the answers will be, and the more you'll show why you are interested in this college.
Find a syllabus.
That's it. Research high and low, search the deepest depths of Google (or better yet: ask someone who attends the school) and find a syllabus for a class you may take at that school.
Why does this help? Imagine you're trying to articulate why you'd take a certain class. What better way than to peruse the language the professor is using in the part of the syllabus that says "What I hope you will learn from this class"?
Take this course description, for example, excerpted from a syllabus by (and quoted with permission from) Dr. Frank Anderson at the University of Michigan:
This course provides a comprehensive introduction to the field of reproductive health, both in the United States and from a global perspective. The course will introduce students to cross-cutting themes including 1) historical discourses on reproductive health; 2) the social ecology of reproductive risks (e.g., gender, race, sexuality); 3) the relevance of physical anatomy to reproductive risks; 4) life course perspectives; 5) human rights frameworks; and 6) application to health behavior and health education assessments and interventions. Additional (more specific) topics in reproductive health will be addressed including maternal morbidity, contraceptive use, pregnancy, STI care, HIV, abortion care, and violence against women. Through a comparative look at reproductive health needs in a range of diverse social settings, we will critically examine the logic and impact of current domestic and international standards for reproductive health policy and practice.
You can show off your research skills by mentioning in your essay you found a syllabus:
"When I read Professor [X]'s syllabus for her Class in [Y], I was intrigued by the possibility of exploring [Z], in particular…"
College Essay Guy's "Why us?" Essay Research Chart 2.0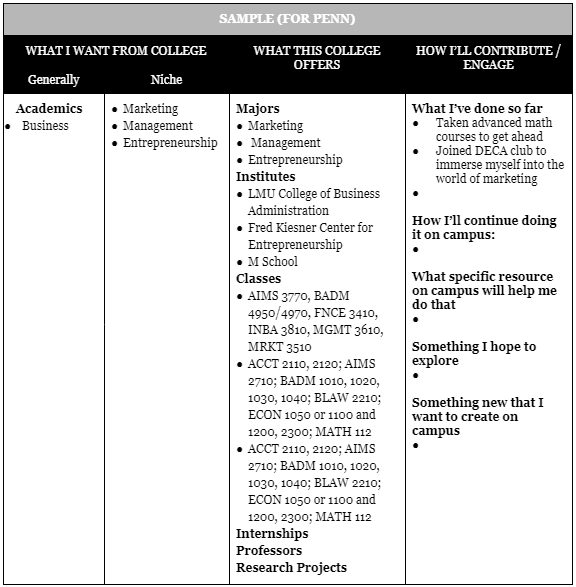 Here's a viewable version of this chart for you to copy/download and edit on your own.
What you're looking for as you research: Specific reasons that connect the school (i.e. "them") AND your own interests and needs (i.e. "you"). Here's a simple formula:
A (school-related detail) + B (how this connects back to you) = a great "Why us?" sentence
Pro Tip: Remember the "Why this College" essay is another opportunity to share a few more of your skills/talents/interests/passions. So look back at your " Everything I Want Colleges to Know About Me" List and ask yourself: are all these values/qualities somewhere else in my application? If not, where could I weave them into my "Why this College" essay?
Step #3: Decide on your approach to the essay.
Important: There is no "best" approach and students are accepted to wonderful schools each year with each of these strategies.
Here are a few options:
Approach #1: The Basic, Solid 'Why this College' Essay That Includes a Bunch of Reasons
How it works: Research a bunch of opportunities at the school and connect each one back to you in an organized way.
How many is "a bunch?" Try to find 10-15 reasons. While you may not ultimately name all the reasons in your final version, research this many will give you plenty to choose from when you start your draft.
What do I mean by "organized" way?
Here's an outline for a basic, solid "Why this College" essay:
Clear thesis that names the academic area(s) you want to pursue and maybe charts the path of the essay
Main reason #1 and 3-4 specific details
Main reason #2 and 3-4 specific details
Main reason #3 and 3-4 specific details
An ending that maybe discusses what you'll give back
Here's an example of a basic, solid "Why this College" Essay that includes a bunch of reasons:
The Why Michigan "Why this College" Essay Example
Prompt: Describe the unique qualities that attract you to the specific undergraduate College or School (including preferred admission and dual degree programs) to which you are applying at the University of Michigan. How would that curriculum support your interests? (500 word limit)
Mark Twain was a steamboat pilot. Agatha Christie was a nurse. Robert Frost was a light bulb filament changer. The best writers do not only write beautifully, but also integrate their personal experiences and knowledge outside the world of literature. By combining the study of literature , media and perhaps law , I believe the University of Michigan will provide the education necessary for me to evolve as a journalist. A journalist cannot reach the peak of his craft if his knowledge of literature and critical thinking skills are weak, which is why I'm excited to explore what the Department of English has to offer. I look forward to courses such as Academic Argumentation and Professional Writing, as I believe these will provide me with a firm basis in journalistic writing technique and improve my abilities to write analytically and develop well-supported arguments. Furthermore, the Professional Writing course will teach me how to write in a concise, straightforward style, a skill vital to a journalist. At The College of Literature, Science, and the Arts, I will be able to apply the skills learned in class with media studies in and beyond the classroom. The Honors Program provides an opportunity for independent research into the field of mass media, which will allow for intensive group studies and in-depth research opportunities, and the superb networking opportunity provides the chance to meet and engage with prominent figures in media-related studies, which will provide a deeper insight and knowledge into the field. Outside the classroom, I can see myself writing scripts for the student-run television station WOLV-TV, or composing headlines for The Michigan Daily. And although journalism is the path I'm currently on, I want to remain open to other opportunities I may encounter at UM. The Pre-Law Advising Program is interesting because I want to explore the intricacies of law and policies that govern this world. I believe that the judicial role of a lawyer is closely related to the expository skills of a writer, and I look forward to exploring this new field of study that wasn't offered in my high school education. But all these are what UM has to offer me. I realize that, as a member of the UM community, I'll want to give back as well . The various volunteer programs offered by Volunteers Involved Every Week appeals to me, as does the possibility of volunteering at the Boys and Girls Club of Southern Michigan, as I have previous experience with elementary school teaching. And as an international student, I know the pains of learning English as a second language. I believe I can contribute to the ESL teaching program either at UM or abroad, and see this as an opportunity to have an impact not only at UM, but in Washtenaw County and beyond. (466 words)
Four Things I Love About the "Why Michigan" Essay
The short hook. Many students spend way too long on their opening when a short one will do. This essay's hook is just 40 words long and works well. Does your "Why this College" essay even need a hook? Nope. If you use this first approach, get to the main argument as fast as you can.
The clear thesis that provides a path for the essay . This will probably take you back to AP English class essays where you're asked to make your argument explicit at the start and then provide evidence to support it. That's what you're doing in a "Why this College" essay and your argument is that you and the school are a perfect match.
Three main reasons and 3-4 bits of supporting evidence per paragraph . I recommend identifying three main reasons because a) it keeps your essay organized, b) it's easy to adapt for different length "Why this College" essays, and c) it provides "buckets" for your research. ("Buckets" = the themed paragraphs you need to "fill" with research.)
The way he sprinkles "salt" into his essay. Remember above where the author notes that he "look[s] forward to exploring [law at Michigan, as it] wasn't offered in [his] high school education"? I call this sprinkling "salt" into your "Why us?" essay. Why? Consider this analogy: salt makes one thirsty and, by mentioning opportunities you haven't had access to, you let the reader know that you're thirsty for something the school has to offer. And the reader may know of opportunities for quenching that thirst that you don't—including the "salt" may inspire them to think of those ways.
A Slightly More Advanced Example of This Approach
Here's another example that follows the basic structure of the "Why Michigan" essay, but it's a bit more advanced because the details are a bit more specific. As a result, we learn a bit more about both the school and the author. Read it first, then take a look at the outline below to see how it's constructed.
The Why Penn "Why this College" Essay Example
Note: I'm bolding the school-specific reasons in his essay so you can spot them more easily, but you shouldn't do this in your final draft.
Prompt: How will you explore your intellectual and academic interests at the University of Pennsylvania? Please answer this question given the specific undergraduate school to which you are applying. (Word limit: 650)
I want to be a catalyst when I grow up, someone who sparks growth while also trying to sustain the environment through improved efficiency. At UPenn, I look forward to pursuing a major in Mechanical Engineering and exploring interdisciplinary programs, as I believe that sustainability can be a viable solution to preserve earth's resources. At the GRASP laboratory , I hope to work at the Haptics Lab under Professor Katherine Kuchenbecker to devise an integrated haptic-responsive camera trap. I believe that the use of teleoperation (in camera traps) in wildlife censuses and studies can be a potential gamechanger in a geologically diverse country like India. I also feel that haptics interfaces can catalyze the process of discovering and studying unexplored biodiversity hotspots like the Western Ghats and the high-rising Himalayas. Besides this, I would also really get a chance to perfect my butterfly stroke through stroke rehabilitation at the Haptics Lab! In addition, hands-on project courses like Machine Design and Manufacturing and Product Design will help me in developing, testing and prototyping product permutations, and through ISAC Program 2018, I would love to advocate for a course called Environmentally Sustainable Product Design, as I feel that a product's longevity in a market is directly related to its environmental sustainability. I believe that little sparks of innovation can turn into developed businesses if given the right acceleration and, having already negotiated a deal with the software company Everlution Software Ltd. for my eco-friendly innovation 'Water Wave', I look forward to using the opportunities at IGEL to turn my innovations into sustainable technological ventures. After accompanying my father to joint-venture meetings across Europe, I have picked upon certain technical aspects of negotiations such as the influence of 'EBITDA', the use of inter-cultural body language to change mindsets and the long-drawn-out process of Due Diligence. Courses like Engineering Negotiations will advance my skills in the subtle art of negotiation and develop my thinking in high-pressure situations. I look forward to contributing in unconventional ways: through Penn's policy of Climate Action 2.0 , I'd love to help increase the efficiency of alternative energy machinery through responsive auto-sensors and I would also contribute to the establishing of wildlife corridors at UPenn by conducting case studies at the Morris Arboretum with the help of the Penn Green Fund . I also look forward to engaging in bird photography and ornithology by being an active member of the Penn Birding Club and potentially conducting fall bird censuses to illuminate for students the birdlife that nestles in the university. I hope to photograph and document each and every one of the 104 species ( Morris Arboretum Checklist ) of birds at UPenn. Furthermore, courses like Documentary Strategies and Photographic Thinking will help me better integrate critical thought into my photos and construct out-of-the-box documentaries to put into perspective environmental sustainability at UPenn. Also, contributing photo essays to the Penn Sustainability Review will allow me to depict the need for a change, beyond words. UPenn will also help me pursue a multitude of activities at its various clubs such as Penn Cricket Club , PennNaatak , where I hope to spark my flair for Marathi Drama , and men's club basketball (I was all state for three years!). As I move with a redefined pace towards the goal of global sustainability, I am reminded of the UPenn ideology of addressing the most challenging questions and problems of our time by integrating and combining different disciplines and perspectives. Through my stay at UPenn, I hope to do just that.
Here's the outline for the "Why UPenn" essay (which you can adapt for your own essay):
Intro/Thesis (say what you want to study and why)
Really specific academic offering at the school that is in your intended major/concentration (this should connect to you in a really specific way)
A second really specific academic offering that is also in your intended major/concentration (and that also connects back to you)
Something academic that's not in your intended major/concentration (this keeps the focus on academics, but also brings in some variety)
Best/most important extracurricular offering (that connects to you in a really specific way)
Miscellaneous extracurriculars paragraph (2-3 things to demonstrate social/non-academic fit)
Closing (this can be short and, in shorter "Why this College" essays, is unnecessary)
Note that the content in the two essays above are roughly 50% about the school and 50% about the student, which is a nice balance. Below is an example essay that uses a similar structure (thesis followed by main reasons), but is more like 75% about the school and 25% about the student. This isn't not "wrong," it's just a slightly different approach.
The Why Tufts "Why this College" Essay Example
Prompt: Which aspects of Tufts' curriculum or undergraduate experience prompt your application? In short: "Why Tufts?" (200 word limit)
In addition to providing a strong foundation in economics, Tufts provides me the opportunity to further explore global health care policy through an International Relations Program that leverages the strengths of 18 related departments and programs. I'm also keen to continue my study of the Chinese language through Tufts' Chinese Department, studying with Professor Mingquan Wang and perhaps study abroad at Zhejiang University in Hangzhou, China, to receive the full immersion experience. Tufts' Experimental College intrigues me as I can take unconventional courses such as Game Strategy (EXP-0029-S) and Rising Tide: Climate Change, Vulnerability, and Adaptation (EXP-0021-F). Further, Tufts' urban backdrop provides me the opportunity to play league cricket year round to train for my bid to become the first Jumbo on the US National Cricket Team, while studying abroad at Oxford would provide me with not only global economic perspectives, but also the opportunity to continue my pursuit of cricket in its birthplace. Visiting Tufts, my mother's alma mater, I felt I was at home in Singapore. Its strengths in Chinese, Econ and International Relations, combined with its beautiful suburban campus, academic rigor, and global reach have confirmed that Tufts is the place for me. (196 words)
I call this the "firehose" approach because it packs 14 reasons into 196 words. The author offers the reader a sense that he has clearly done his research and knows how he might make use of the school's offerings, which is the goal of the solid, basic "Why this College" essay.
Did you notice how easy it would be to adapt the "Why Tufts" essay for another school? Switch out "18" in "18 related departments and programs," change the names of the Chinese professor and University, name two different interesting courses and cut the "mother's alma mater" line and voila—suddenly this is an essay for another school.
But how do you make the school feel really special? Like this:
Approach #2: The "3-5 Unique Reasons" Strategy
How it works: find 3-5 opportunities that are particular to the school (i.e. available at no other school or no other school you're applying to) and connect each one back to you.
This is my favorite approach, as focusing on fewer reasons allows you the chance to share more about yourself and your interests (i.e., "why you"). But it can be more difficult to write because, frankly, it can be hard to find specifics that truly set a school apart from other schools. It is possible to find these unique offerings, however, and I believe it's worth trying, especially for your top-choice school(s).
Pro Tip: Ask admission reps what sets their school (or the department you're applying to) apart from other schools.
As an example, notice how the author below names four unique offerings that connect him to Cornell (I've labeled them below). Plus, we learn a little more about the author's interests than we do from the essays above.
The Why Cornell "Why this College" Essay Example
Prompt: Students in Arts and Sciences embrace the opportunity to delve into their academic interests, discover new realms of intellectual inquiry, and chart their own path through the College. Tell us why the depth, breadth, and flexibility of our curriculum are ideally suited to exploring the areas of study that excite you. (Word limit: 650)
Whenever I have time on my hands, I hook myself up to my EEG and analyze my brain waves. Or if I am feeling slightly less adventurous, I am reading about the latest neuroscience trends in ScienceDirect or NCBI PubMed. I want to spend my life studying, understanding, and helping to fix the human brain. I bought my EEG online two years ago for about $150 and have used it to compare the beneficial effects of both circadian and non-circadian sleep on the brain by analyzing the number of clear peaks in a 3-minute interval of a theta wave. But just counting the peaks is not the best way to measure the benefits. I look forward to gaining a deeper understanding of the fundamentals of neurophysiology (as well as working with better equipment) in courses like Principles of Neurophysiology. As someone who has long been passionate about neurotechnology, the fact that Cornell is unique in offering classes devoted specifically to the field is very important to me. I would also like to be able to contribute my experiences with neurotechnology to support the cutting edge research in Cornell's brand new NeuroNex Hub. I would love to work with Dr. Chris Xu in expanding the current three-photon microscope to be applied on various animal models. I also look forward to helping Dr. Chris Schaffer, whose research on deep neural activity is not being done anywhere else in the world. I freak out at the possibility of helping him develop a tool to look at multiple brain areas at the same time. Though I have long aspired to study at Cornell, when I visited and sat in on Neurobiology and Behavior II, it made me all the more determined. I found Professor Christiane Linster's presentation on synaptic plasticity absolutely riveting. Her animations of neurotransmitters crossing a synapse and new synapses forming in neuron clusters kept her students engaged in a way I have not seen in any other classrooms. I want to go to Cornell because of teachers like her. During my visit I also enjoyed talking with Kacey about her experiences in the college scholars program. I loved that she had studied the effects of circus and gymnastic performances, like Cirque Du Soleil, on therapy for children with neurological disabilities. I am very excited by the idea of combining neuroscience with something like the effects of learning a classical language on developing brains. Many studies have shown the plethora of positive effects of being bilingual, but not much research has been done on classical languages. I have been studying Latin for over seven years, and I have experienced firsthand the positive effects. I spend hours every day breaking down complex sentences such as those in Vergil's Aeneid, and so have extended this approach to problem-solving to other aspects of my life, like my neuroscience research. This is the program I would create for my college scholars project. Cornell is also the only university I am interested in that offers a speaking course in Latin: Conversational Latin. For the past six years, I have rarely had to translate more than a few sentences at a time from English to Latin, never truly experiencing the unique grammatical features of Latin, such as intricate word play by Catullus in his Odes, that drew me so much to this language. I would love to supplement my knowledge by being able to formulate my thoughts in Latin and actively immerse myself in the language. I am really excited about learning the language as it was meant to be learned, as well as the new perspective it will provide me on Latin rhetorical artifacts. As a kid who loves inventing, enjoys interactive learning, and wants to speak a dead language, I know Cornell is where I want to be. I wonder if my roommate will mind if I bring my EEG?
How this essay is similar to the first approach:
He begins with a short intro and solid thesis; both work well.
He weaves back and forth between what he wants and what the school offers.
What sets this essay apart: The four examples that name how the school is unique give us a really clear sense of how Cornell is a great fit for this student. Also, we know this essay was written specifically for the school because it would be much more difficult (than the "Why Tufts" essay, for example) to switch out the variables and use this for another school. Finally, while the "Why Michigan" and "Why UPenn" examples go for breadth, discussing many different reasons; the "Why Cornell" example discusses fewer reasons but with more depth.
STILL DEBATING on which COLLEGE MAJORS to choose?
Approach #3: the "one value" strategy.
How it works: identify one core value that links you to the school and tell a story.
This approach might be good for:
Schools that a) have shorter "Why this College" essays and b) seem to be asking for this type of response
Students who feel approaches #1 and #2 might blend in too much, and are willing to take a risk
Why is this a risky approach?
You're foregoing listing 5-15 reasons that connect you to the school (and, frankly, that some admission officers like to see)
This approach hinges on a particular story, value, or insight. And if:
your reader is skimming (as many are), or
your story isn't well-told, or
the central theme or value isn't clear, or
the insight doesn't make the reader feel something… the essay may not work.
That's a lot of ifs! Having said that, here's an example essay that, I think, does work:
The Why Bowdoin "Why this College" Essay Example
Prompt: Bowdoin students and alumni often cite world-class faculty and opportunities for intellectual engagement, the College's commitment to the Common Good, and the special quality of life on the coast of Maine as important aspects of the Bowdoin experience. (Word limit: 250)
Reflecting on your own interests and experiences, please comment on one of the following:
1. Intellectual engagement
2. The Common Good
3. Connection to place
On the first dawn of the summer, I found myself in a familiar place: sitting awkwardly in the back of a crowded bus full of rowdy twelve year olds. But this time around, I wasn't the shy, new kid at school, a position I knew all too well. I was the teacher, implementing a middle school aquatic ecology curriculum I'd developed the year before. As New Jersey's Passaic River appeared on the horizon, I tightened the red laces on my Merrell hiking boots and checked my bag: clipboards, lesson plans, and a new water testing kit. For the entire day, I watched as twenty-five young minds tested the Passaic River's water. Using the river as a natural learning laboratory, I taught them about pollution and industrialization, urban design and remediation strategies. That summer, through my work in environmental education, I discovered the power of place. I realized that in a changing world, places really are the best storytellers. By tracking the Passaic's pollution levels, we toured the tales of its waters, beginning with its use by the Lenape Native Americans, to its unjust usurpation by European hegemons, to the Vietnam War, during which tons of Agent Orange were dumped recklessly. At Bowdoin, I'll encounter this again. I find myself doing the very thing I was teaching: investigating the rich stories behind a place. As part of my major in Earth and Oceanographic Science, I blissfully get lost on Orr's Island, researching everything from the historical ecology to the changing geography of the Maine coastline. And I can't wait.
Why does this essay work?
This author checks a few "Why us?" boxes by focusing on specifics, showing us he's done his research, and clearly answering the prompt. But want to know the main thing that sets this essay apart?
The author found a deep connection between one of the school's core values and one of his own.
I know this flies in the face of the "provide a whole bunch of specific reasons" for your essay that I mentioned in Approach #1. Instead, the author found one really good reason: Both he and Bowdoin are deeply committed to investigating place . This focus was particularly apropos for this student, as he planned to major in Environmental Science. And, as you read this essay you sense that it couldn't have been written for another prompt.
Because he used a value as the central theme, this essay is primarily about the author. Check out that word count: the essay is 258 words long, but he doesn't even mention the school until word 202.
This works because he stays connected to the central themes, which are nature and storytelling. In fact, if in your essay we don't get a sense of the central themes in the first 200 words, we might wonder, "Where is this going?"
Instead, though, we feel as we read this essay that the author is taking us somewhere. He's a guide we trust. So we relax.
How can you write an essay like this?
1. Find a way in which you and the school are deeply aligned.
Hint: It's probably a value.
It'll take some research. And it may be easier to do this with a smaller liberal arts school (like Bowdoin) that has a particular character. Reed College, for example, is proud to call its students "Reedies"—even going so far as to call them a particular species—so, for Reed, you might figure out what being a "Reedie" means to you, then demonstrate why you are without a doubt one of them.
2. Take your time crafting the essay.
What do I mean? I believe a great "Why this College" essay is similar to a great personal statement in that it should demonstrate:
Core values (which this essay does)
Insight (aka important and interesting connections, aka "so what" moments)
Craft (it should be obvious, in other words, that the author has revised the essay over several drafts and knows the purpose of each paragraph, sentence, and word)
And because the Bowdoin essay above essentially focuses on just one important and interesting connection (connection to place), I believe that craft becomes a LOT more important. In other words: this essay would be much less awesome if it were much less beautiful.
What do I mean by beautiful? Read it aloud. Note phrases like, "Using the river as a natural learning laboratory" and "places really are the best storytellers." The writer even makes water testing kits sound like exciting tools of a real-life adventurer, as essential to the author as an explorer's compass (and when I read this essay I'm convinced they are)!
How do you get to this point? I think you have to really love the thing you're writing about. I also think (if I'm being honest) that you have to love to write, or at least to convince yourself you do.
This approach takes time. But it's worth it. Why? I believe this is the type of essay that, particularly at a small liberal arts college, can truly make a difference. I have only anecdotal evidence—stories from a few admissions officers—to prove it, but in some cases I believe essays like this have tipped the scales in favor of a particular student.
3. Find a way to be vulnerable.
This part is perhaps the most difficult, but most crucial. Let me explain:
I mentioned above that a great "Why us?" essay should demonstrate a) important and interesting questions and b) craft. But there's a third quality that I think a great personal statement should have, and that a "Why us?" essay can, in rare instances, demonstrate. That quality is vulnerability.
How does the Bowdoin essay above show vulnerability? He lets his geekiness show. (My definition of "geek," by the way, is someone with a lot of knowledge in a particular area, particularly an area that is not conventionally popular.) He does this by writing about what he loves without apology.
Why is this vulnerable? Because, in doing so, he risks public ridicule. (I mean, water testing? Come on ...) But he pulls it off because he doesn't go too far or include too much jargon. Why is this important? He draws us in rather than push us away. And we've all met both kinds of geeks: the kind that draw us in and the kind that alienate us. Be the draw-us-in kind.
Another thing that makes this essay vulnerable: he lists very few (almost no) Bowdoin specifics. And that's a risk! Did it work? You decide.
Could I create a hybrid approach by focusing on a central theme, but still listing a few reasons?
Yup. Here's...
The Hybrid Approach: Use a Central Theme + Include Several Specific Reasons That Connect Back to You
The Why Swarthmore "Why this College Essay Example
The human body's greatest asset is its ears. They come pimpled, freckled, mushed, bent, rounded, and pointed. But, despite their differences, they share a single purpose: to listen. Swarthmore is all about ears. It not only understands the importance of empathetic and open dialogue, but also the ways in which listening can be the first step towards bridging deeply entrenched ideological divides. Whether I'm learning from guest lecturers at the Center for Innovation and Leadership, engaging in dialogue at the Global Health Forum, or exploring my sexuality through the Intercultural Center, I know I'd be at a place that values collaboration, honest discourse, ethical leadership, and creativity invested in the public good. Everything at Swarthmore is about putting those cartilage appendages on the sides of your head to good use. As a person drawn to audio and visual storytelling, my life has been defined by listening. At Swarthmore, I would continue to foster the quality relationships I've created and the love I've spread by inviting people to share their stories on my podcasts. Majoring in Film & Media Studies or English Literature, broadcasting at WSRN, and writing for The Review is the next chapter in my life of listening. I would creatively explore how narratives have been told in the past and can be redefined digitally for a new generation of ears. Swarthmore knows that global change starts with an honest conversation. I want to be pioneering new networks of connection. I want to be starting those conversations. (247 words)
Ethan's note: If you go with this approach, ideally you would find offerings unique to the school (as in the "Why Cornell" essay). But if you can't, just find reasons that are as specific as possible and connect them back to you (as in the "Why Michigan" and "Why UPenn" essays).
How to Write a "Why this College" Essay If You Don't Know What You Want to Study
Good news: you can still write a great "Why this College" even if you have no idea what you want to be when you grow up. Some tips:
1. Consider including a thesis that either names your 2-3 areas of interest or states that you're unsure what you want to study. In that thesis, consider saying what you do want, and including the name of the school (Example: "I'm interested in X, Y, and Z, and I believe there's no other place for me to explore these areas than the University of Wisconsin-Madison.")
2. You can also begin with a nice hook to not only show your creativity but also perhaps distract from the fact that you have no idea what you want to be when you grow up (and oh by the way it's totally fine to not know).
Here's a great example to illustrate these points:
The Why Johns Hopkins "Why this College" Essay Example
Prompt: Johns Hopkins University was founded in 1876 on a spirit of exploration and discovery. As a result, students can pursue a multi-dimensional undergraduate experience both in and outside of the classroom. Given the opportunities at Hopkins, please discuss your current interests (academic, extracurricular, personal passions, summer experiences, etc.) and how you will build upon them here. (500 words)
Dear 2016 Ariana, It's 2026. I have just returned from the G20 summit after delivering the annual-report on demographic transition and population stability. Throughout your seventeen years of life, you have been barraged with choices: Which airline seat to choose? Is the answer B or C? Is "the dress" blue/black or white/gold? But, you will soon make a choice that will allow you to harness your knowledge and apply it to reality. The choice to go to Johns Hopkins. By now, you have lived in India, the UK, and the USA: multicultural exposure that shaped your worldview. You are confused as to what you want exactly, but deep down you strive for a synergy of ideas and fields. That can and will be found at Hopkins. Particularly, the JHU Humanities Center will provide you with a flexible approach toward interdisciplinary study: important, as you value the need to explore before settling on a choice. You will find this at Homewood , but also globally; through study at the Sciences Po campus , Paris , which outlines the interconnectedness between areas such as law, finance, and urban policy. In Model United Nations, you built skills in collaboration, working with students across the country to embody pluralism and reach consensus. At Hopkins, you will enhance these skills and your knowledge of international relations in Professors Moss and Hanchards's class, Diaspora, Nation, Race, & Politics . The discussions, which range from political sociology and human rights to the fall of late nineteenth century empires, will give you greater insight into how history determines our understanding of today's geopolitical challenges. And although you stuck your toe in the ocean of government and politics through your internship in Senator Glazer's office, JHU provides an immersive dive into this field through their International Studies Program , with opportunities at the Nanjing Center, China and the Nitze School in Washington D.C . On a local level, you will be able to extend your political service when you run for JHU Student Government Association , where you will continue to represent diverse viewpoints and provide a forum for recognition and discussion. You will also have the opportunity to continue your work with the Red Cross , giving back to the Baltimore community by joining the JHU and the Chesapeake Regional chapters . And by joining the Public Health Student Forum , you will gain access to speakers who have worked in these fields all their life, like Former Director of the Peace Corps, Dr. Jody Olsen, and Dr. Richard Benjamin, Chief Medical Officer of the Red Cross . All your life experiences, from building community to understanding behavior in order to enact decisions, have stemmed from One. Single. Choice. Without Johns Hopkins, you would not have become an expert on global policy change, speaking at events like the G20 emporium. Yes, the world has changed dramatically in the past 10 years. But Hopkins recognizes this fluidity, and paired with you, Ariana, will propel the importance of integrative study. Love, Future Ariana PS: The dress is white/gold.
Final note from me: Do you notice how in the end this approach isn't all that different from Approaches 1 and 2? The main difference is her thesis, which, instead of naming a major, simply states that she's unsure what she wants to study. We're cool with it, though, especially because she still includes lots of reasons and connects each back to herself.
Three Ways to Make Sure Your "Why this College" Essay Is Doing Its Job
1. Scan your essay for capital letters. Why? Because, chances are, capital letters means you've included something specific that the school offers. In fact...
2. Highlight in bold your reasons for wanting to attend. I've done this in the "Why Johns Hopkins" essay above. Notice after doing this if you have just 1-3 items highlighted in bold. If so, you can probably trim in some places to make room for more reasons. This isn't a hard and fast rule, but if you're going for the first or second approach I've described, then 1-3 reasons per paragraph is a good rule of thumb, whereas if you're going for the third approach you can kind of do whatever: you might choose to go in-depth on one really great reason. But either way…
3. Make sure that each time you mention something about the school you connect it back to yourself. How do you know? Simply check each mention of the school and see if you've explained why this is important—not just in general, but to you.
Finally, just so you can see how a personal statement and "Why this College" essay can work together, here is:
The Laptop Sticker "Why this College" Essay Example
If I could pursue only one goal for the rest of my life, it would be taking measurable action towards gender equality. Since the age of six, I have observed the difference in how I am treated because of my gender—when playing sports, during mealtimes, or at social gatherings. I have tried to counter the effects of gender bias through social entrepreneurship, and now I would like to gain insight into the societal constructs that underlie these issues. At UPenn, I hope to study Gender, Sexuality, and Women's Studies with a concentration in Feminist Studies and Global Gender and Sexuality Studies in the College of Arts and Sciences. Through Professor Kathleen Brown's "Gender & Society" class, I will learn how complex social identities such as race and gender impact economic exchange and demarcate opportunities available to minorities. I hope to further explore the consequences of electoral quotas and their effect on women's mobilization transnationally with Dawn Teele in her class, "Sex and Power." Such classes will help me ensure that I am not working for one cause at the expense of another, and will arm me with the skills necessary to analyze social, economic and political dynamics in the real world. Last summer, I spent a month at UPenn, living in Harnwell College House and incubating my social impact startup, Straw'd, through the LaunchX program held at the Pennovation Center. At the program, MEAM Professor Jenna Shanis spoke about her work designing soda machines with Coca Cola. Presenting us with a simple task ("design a way for humans to enjoy flowers"), she showed us that the first solution is usually never the best solution, and that innovation is most effective when it is iteratively brainstormed and cross-fertilized. Material Science and Engineering Professor Vanessa Chan, inventor of the tangle-free headphones 'Loopit,' inspired me to take on the challenge of creating a consumer good instead of a company in the service industry. These two professors, along with others who spoke, have given me a new perspective on integrating theory into practice, critical thinking into activism. Given my interest in building new social enterprises, I would like to join the Penn Social Entrepreneurship Movement to learn more about empowering women economically in different countries. Through events like 'Social Impact Talk Series' held by PennSEM, I will learn about the multi-faceted industry of social entrepreneurship and gain exposure to issues such as food innovation and food policymaking. Additionally, planning

[email protected]

events has been an integral part of my four years of high school, and I will continue this passion through TEDxPenn by finding women speakers from underrepresented industries and helping to elevate their voices. I've been an artist longer than I have been an activist. Through classes such as "Photographic Thinking- a Benjamin Franklin Seminar" and "Art, Design, and Digital Culture", I will learn to use design as a vehicle to fight for gender equality in the future, as digital art is currently heavily influencing the way social movements develop momentum through media. While at UPenn, I noticed that many youth from surrounding neighborhoods grow up with difficult socioeconomic circumstances, and I hope to empower women of color from these neighborhoods as I study how race and gender impact economic opportunity. I will join the Community School Student Partnerships to lead social impact and entrepreneurship workshops at the after-school programs in high schools. I've experienced firsthand how entrepreneurship training can empower individuals, and by training girls from underrepresented communities, I hope to help them solve the problems they experience. Joining CSSP would give me the opportunity to give back to the Philadelphia and Penn communities while continuing my passion for empowering young females. The GSWS program at UPenn is a perfect fit for me. Its interdisciplinary training and intersectional approach would provide me with the knowledge, mentorship, and resources I need to continue growing as a social justice advocate and champion of equality.
And there you have it. Three approaches to tackle your 'Why this college" essay, and some important context before you dive in. Hopefully these tips have you off and running.
Have a tip or question? Have a totally different approach to this essay? Let me know in the comments.
Happy "Why us?"-ing.
more "why us?" essay writing resources:
" Why this College" Essay Example #1: annotated essay for the University of Michigan.
" Why this College" Essay Example #2: annotated essay for Tufts.
Guide: Writing a "Why us?" Essay for a Safety School
More DOs and DON'Ts for Your "Why Us?" Statement
Personal Statement Examples
Extracurricular Activity Examples
What are your chances of acceptance?
Calculate for all schools, your chance of acceptance, your chancing factors, extracurriculars, next step: add more factors to complete chancing.
How to Write a Stellar "Why This College?" Essay + Examples
What's covered:, sample "why this college" prompts, faqs about the "why this college" essay.
Good "Why This College?" Essay Examples
Brainstorming for this Essay
Outlining Your Essay
Where to Get Your Essay Edited
One of the most common college essay supplements will ask you to answer the question: "Why This College?". These essays are looking to see whether you're a good fit for the campus community, and whether the college is a good fit for you and your goals. 
In this post, we'll show you a couple examples of these prompts, go over good and bad sample responses, and break down how to best respond to these. 
Let's start by taking a look at real prompts that fit under the "Why This College?" archetype: 
Tufts: Which aspects of the Tufts undergraduate experience prompt your application? In short, 'Why Tufts?' (150 words)
Northwestern: Other parts of your application give us a sense for how you might contribute to Northwestern. But we also want to consider how Northwestern will contribute to your interests and goals. Help us understand what aspects of Northwestern appeal most to you, and how you'll make use of specific resources and opportunities here. (300 words)
As you can see, these prompts are basically asking why you want to attend the school in question. Northwestern spells it out even further, and specifically asks how you'll use their resources to achieve your goals.
Both prompts have word counts that are much shorter than that of the Common App, which is typical of supplemental essays. These two word counts are pretty representative, and you can expect the "Why This College?" essay length to be 100-400 words on average. That's not a lot of space for a pretty important question, so it's especially vital to use the word count wisely.
What are colleges looking for in the "Why Us" essay?
Colleges want to admit students who will not only enroll (to protect their yield), but also thrive on their campus. They ask this question to see whether you're truly interested in the school and whether it's the right place for you. You can write a strong response by citing specific ways the college can support your goals, as well as demonstrating your enthusiasm.
Which colleges have a "Why This College?" essay?
This is one of the most popular supplements among colleges. Here is a selection of top schools that ask this question:
Northwestern
Boston University
University of Michigan
Check out our essay guides for these schools for more in-depth advice on how to write these essays.
What kind of writing style should I use?
This is a straightforward question that generally has a short word count, so you don't need to use a narrative form at all. You can simply explain what you like about the school and why, but try to use varied sentence structure and organize the essay around your major goals. 
You can start your essay with a story if you want, however. For example, if you visited campus and experienced a really interesting course, or sat in on a meeting of a club you liked, this can make for a strong anecdote to begin your essay. Just make sure that whatever story you tell has some substance, and isn't just a narration of how nice it was to walk around campus.
Can I copy and paste my essay for other schools?
Absolutely not. If your essay is general enough to apply to other schools, you know you need to rewrite it. The resources you mention should be highly-specific to the college you're writing about.
Common Mistakes When Writing the "Why This College?" Essay
The most common mistake students make is listing generic characteristics that could apply to any school. This negatively impacts your application, since it sends the message that you didn't do your research, and aren't truly interested in the school.
Here's an example of something NOT to list in your "Why this college essay." We'll take the example of Tufts since we shared the prompt in the beginning.
What NOT to write: I'm applying to Tufts because of its low student to faculty ratio, the strong math department, and its prime location in Medford, just a hop away from Boston. When I visited campus, the school already felt like home.
This example is bad because many schools have low student to faculty ratios and strong math departments. There are also a ton of schools in or near Boston, many of which have low student to faculty ratios and great math departments too, such as Boston College, Harvard, Northeastern, Boston University, etc. If your statements can apply to other schools, that's definitely not a good sign (avoid things like location, weather, size, and ranking).
The student also uses an emotional appeal with the line "it felt like home," which might sound nice, but it has no substance and can be written for any school. You should definitely avoid making any statements like these.
This example shows that the student really hasn't thought much about their fit with Tufts, and that it probably isn't their top choice. This will impact your application negatively, especially since Tufts is known for taking applicants' demonstrated interest more seriously than other schools . So, if you show that you show little interest through your essay, you may end up waitlisted or rejected, even if your stats are amazing.
Another thing that this example gets wrong is that it doesn't describe the student's goals or interests at all. It's important to not only talk about why you picked the school, but also how exactly those aspects will help you grow.
So, to summarize, the main mistakes to avoid are:
Citing generic aspects of the school (location, weather, size, and ranking)
Using empty emotional appeals
Not describing your goals and interests
Now that we know what a bad example might look like, here's an example of a rewrite to part of the Tufts essay:
What TO write: As a potential Applied Mathematics major, I hope to gain the tools to model political behavior. I'm especially interested in elections, and am looking forward to taking the course "Mathematics of Social Choice," as the centerpiece of Social Choice Theory is voting. I would also love to take "Nonlinear Dynamics and Chaos," because it will teach me to use differential equations to predict chaotic behavior. 
This is a good example, as the courses listed are highly-specific to Tufts, as well as the student's professional goals. We not only learned something about Tufts, but also the student. Keep in mind that this wouldn't be a complete essay⁠—it's just an example of good, specific resources to list. 
If you want an example of a complete essay, here's this real student response for Boston University's "Why This College?" prompt.
Prompt: In no more than 250 words, please tell us why BU is a good fit for you and what
specifically has led you to apply for admission.
Boston University's College of Arts and Sciences (CAS) attracts me because of its support of interdisciplinary study among its wide array of majors. In fact, the CAS now offers a course that combines biology, chemistry, and neuroscience. As I hope to conduct medical research into brain disorders, I plan to pursue all three areas of study. These cross-disciplinary connections at BU will prepare me to do so.
CAS's undergraduate research program would allow me to work with a mentor, such as Dr. Alice Cronin-Golomb or Dr. Robert M.G. Reinhart related to their research on neurological disorders. With them, I can advance the work I have already completed related to Dissociative Identity Disorder (DID). In a summer class at our local university, my partner and I extracted data from fMRI and PET studies and inputted them into a coding program. We then created an indicator map, which we imported into another software program, AFNI, to display significant activity in the brain regions affected by DID. Seeing the representation of our data thrilled me because I knew it could eventually help people who live with DID. I want to experience that feeling again. Successfully analyzing these fMRI and PET studies and learning to code drives me to pursue more research opportunities, and this desire motivates me to study at a university that offers research opportunities to undergraduates. BU's interdisciplinary approach to psychology and support for independent undergraduate undergraduate research will optimally prepare me for a career as a neurological researcher.
This student clearly outlines BU-specific resources (the interdisciplinary course and undergrad research program), plus how these resources align with their professional goals (to become a neurological researcher). They do "name-drop" professors, but since their work clearly relates to the student's interests, it doesn't look disingenuous, and shows that the student has done research on their fit with BU. The student also provides background on why they want to pursue research, and shows that they already have experience, which makes their interest in the undergrad research program more concrete.
The only thing missing from this essay is the student's fit with BU in terms of extracurriculars and social life. "Why This College?" essays should also cover extracurriculars, as colleges are also interested in how you'll contribute to their community. In general, these essays should be academic-leaning (especially if they're under 250 words), but you should still address some social aspects of the college that appeal to you (we recommend about 70% academics, 30% social, with more or less focus on social aspects depending on the word count). Since the student probably already detailed their previous research in their Common App activities section, they could've just summarized their research background in one sentence, and used that space to talk about a specific social aspect of BU that interests them.
Here's another sample essay, but for UPenn. This essay's word count was much longer, allowing the student to really hone in on several specific aspects of UPenn.
Prompt: How will you explore your intellectual and academic interests at the University of Pennsylvania? Please answer this question given the specific undergraduate school to which you are applying (650 words).
Sister Simone Roach, a theorist of nursing ethics, said, "caring is the human mode of being." I have long been inspired by Sister Roach's Five C's of Caring: commitment, conscience, competence, compassion, and confidence. Penn both embraces and fosters these values through a rigorous, interdisciplinary curriculum and unmatched access to service and volunteer opportunities.
COMMITMENT. Reading through the activities that Penn Quakers devote their time to (in addition to academics!) felt like drinking from a firehose in the best possible way. As a prospective nursing student with interests outside of my major, I value this level of flexibility. I plan to leverage Penn's liberal arts curriculum to gain an in-depth understanding of the challenges LGBT people face, especially regarding healthcare access. Through courses like "Interactional Processes with LGBT Individuals" and volunteering at the Mazzoni Center for outreach, I hope to learn how to better support the Penn LGBT community as well as my family and friends, including my cousin, who came out as trans last year.
CONSCIENCE. As one of the first people in my family to attend a four-year university, I wanted a school that promoted a sense of moral responsibility among its students. At Penn, professors challenge their students to question and recreate their own set of morals by sparking thought- provoking, open-minded discussions. I can imagine myself advocating for universal healthcare in courses such as "Health Care Reform & Future of American Health System" and debating its merits with my peers. Studying in an environment where students confidently voice their opinions – conservative or liberal – will push me to question and strengthen my value system.
COMPETENCE. Two aspects that drew my attention to Penn's BSN program were its high-quality research opportunities and hands-on nursing projects. Through its Office of Nursing Research, Penn connects students to faculty members who share similar research interests. As I volunteered at a nursing home in high school, I hope to work with Dr. Carthon to improve the quality of care for senior citizens. Seniors, especially minorities, face serious barriers to healthcare that I want to resolve. Additionally, Penn's unique use of simulations to bridge the gap between classroom learning and real-world application impressed me. Using computerized manikins that mimic human responses, classes in Penn's nursing program allow students to apply their emergency medical skills in a mass casualty simulation and monitor their actions afterward through a video system. Participating in this activity will help me identify my strengths and areas for improvement regarding crisis management and medical care in a controlled yet realistic setting. Research opportunities and simulations will develop my skills even before I interact with patients.
COMPASSION. I value giving back through community service, and I have a particular interest in Penn's Community Champions and Nursing Students For Sexual & Reproductive Health (NSRH). As a four-year volunteer health educator, I hope to continue this work as a Community Champions member. I am excited to collaborate with medical students to teach fourth and fifth graders in the city about cardiology or lead a chair dance class for the elders at the LIFE Center. Furthermore, as a feminist who firmly believes in women's abortion rights, I'd like to join NSRH in order to advocate for women's health on campus. At Penn, I can work with like-minded people to make a meaningful difference.
CONFIDENCE. All of the Quakers that I have met possess one defining trait: confidence. Each student summarized their experiences at Penn as challenging but fulfilling. Although I expect my coursework to push me, from my conversations with current Quakers I know it will help me to be far more effective in my career.
The Five C's of Caring are important heuristics for nursing, but they also provide insight into how I want to approach my time in college. I am eager to engage with these principles both as a nurse and as a Penn Quaker, and I can't wait to start.
This student takes a creative approach to the essay, using the Five C's of Caring. This works really well since these qualities relate to the student's future career in nursing. It's also a unique way to respond, and the formatting of the longer essay is easier to read, with the Five C's in all caps at the start of each paragraph.
What really makes the essay stand out is the depth of the student's fit with UPenn, and how they're able to also share more about who they are. The student lists specific courses, research opportunities, technology, and student groups. We also learn that they are a first-generation student, are passionate about increasing access to healthcare (particularly for LGBTQ+ people, minorities, and the elderly), care about health education, and are a feminist who staunchly defends abortion rights (this controversial topic could be risky, but since UPenn is a very liberal school, this should be fine).
Overall, this essay paints a vivid picture of how the student would engage academically at Penn, and we also see clearly how the student would pursue their intellectual passions outside the classroom. Since this essay prompt focused on "intellectual and academic interests," there was no need to address other aspects of UPenn beyond those supporting their various interests in healthcare.
See more " Why This College?" essay examples to understand what makes a strong response.
Brainstorming for the "Why This College?" Essay
Now that we've gone through a couple examples, you might be wondering how to get started yourself. 
Here are three steps we recommend to get your essay underway:
Reflect on your academic and career goals
Research unique opportunities related to your academic and extracurricular interests
Pick your top academic reasons for applying, and your top extracurricular/social reasons
1. Reflect on your academic and career goals.
The driver behind this essay needs to be you , and not the school itself. Anyone can write nice things about the college, but only you can explain why you would be a good fit for it.
Ask yourself:
What do you want to major in, if you know? If you're undecided, what are the subjects you're interested in?
Which career do you want to pursue, or what are the potential options?
What do you want to get out of college? Any particular skills or experiences?
Once you have a clear idea of your college plan, then you can dig into how the college can support your plan.
2. Research unique opportunities related to your academic, career, and extracurricular interests.
You might be wondering where you can find all these specific courses, clubs, and other resources. The school's website is a good place to start, or if you have a general idea of what you're looking for, you can even use Google with the school name in your search, such as "Tufts orchestra." 
Take a look at the website of your department/major and dig into the courses, fellowships, internships, and other resources. For course syllabi, you can visit the website of the professor who's teaching the course; they'll often post more detailed information than the online course catalog, including readings and concepts to be covered.
Clubs may have their own websites, but you can also try to find their Facebook groups or Instagram pages, which might show events they're hosting⁠.
If you can, try to speak with a current student. Your school counselor may be able to connect you with one, or you can also reach out to the admissions office to see if they can connect you. If not, speaking with an admissions officer is also great, or you can try to find day in the life videos on YouTube.
3. Pick your top academic reasons for applying, and your top extracurricular/social reasons.
Once you've done your research and found specific opportunities to cite in your essay, pick your top 1-3 academic reasons and top 1-3 extracurricular ones, depending on the word count. Going back to the Tufts essay, the good example we gave actually was already 65 words, and it was only able to mention two courses. 
Keep in mind that you not only have to describe resources specific to the school, but also how they'll contribute to your goals. This personal aspect is just as important as the actual opportunities, so be sure to allot space to describe why exactly these resources make the school a good fit for you.
When it comes to academic reasons, you are free to list anything from special programs to unique majors to specific courses and professors. We want to caution you against "name-dropping" professors, however⁠—unless their work actually fits with your established interests and professional goals really well. Otherwise, it might seem like you're being disingenuous.
We also want to reiterate that you should be sure to not only talk about academics in your essay, but also extracurriculars (unless the prompt asks you to focus only on academics, or if the word count is short, i.e. 150 words or fewer). College isn't just about what you do in the classroom. Admissions committees want to be sure that accepted students will also contribute to the college community. 
Outlining Your "Why This College?" Essay
Once you've identified your goals and the resources to support them, it's time to start writing. An easy format/outline for your essay would be:
Introduction to your main goals and the why behind them (great spot for an anecdote). 
Your first goal and how the school can support it.
Your second goal and how the school can support it.
Conclusion where you look towards the future and reaffirm how the college can get you there.
You can adjust the length of the essay by adding or subtracting the number of goals you write about.
Remember to include extracurriculars when sharing how the college can support your goals. You should plan to spend about 70% of space on academic reasons, and 30% on extracurricular reasons.
Some students choose to use a more unconventional format, and that works too if you want to show off your creative writing skills. Some examples include a letter to the school or a schedule of your day as a student at the college. These unconventional formats can be harder to pull off though, so only go that route if you're confident in your writing. The letter format can be especially tricky since it's easy to sound cheesy and overenthusiastic.
Regardless of the format you choose, remember these two things that your essay should do. It should:
Reveal more about your goals and interests.
Describe how the school can help you develop your interests and reach your goals, by naming highly-specific and unique campus resources, both academic and extracurricular.
Where to Get Your "Why This College?" Essay Edited
Do you want feedback on your "Why This College?" essays? After rereading your essays countless times, it can be difficult to evaluate your writing objectively. That's why we created our free Peer Essay Review tool , where you can get a free review of your essay from another student. You can also improve your own writing skills by reviewing other students' essays. 
If you want a college admissions expert to review your essay, advisors on CollegeVine have helped students refine their writing and submit successful applications to top schools. Find the right advisor for you to improve your chances of getting into your dream school!
Related CollegeVine Blog Posts

Why This College Essay Sample

Why This College Essay Sample – Introduction
Not sure how to start a "why this college" essay? Looking for a why this college essay sample? You're in luck. We've compiled a collection of standout why school essay examples from a variety of schools to help you prepare to write your own why this college essay.
Throughout the admissions process, you'll likely write "why this college" essays for many schools on your list. These prompts ask you to cite specific reasons why you'd like to attend a given school. As you start writing these essays, it can be tough to know where to start.
In this guide, we've included a variety of "why school" essay examples. Our why school essay examples come from many different schools—ten, to be exact. We hope these essay examples can help you prepare to write your own why this college essay.
We'll review a "why this college" essay sample from each of the following schools and explain what made it effective.
We'll look at why school essay examples from:
University of Chicago
Georgia Institute of Technology
Wake Forest University
Tufts University
Lewis & Clark College
Loyola Marymount University
Duke University
Franklin & Marshall College
University of Florida
What are examples of Why School essay prompts?
Before we take a look at our why this college essay examples, let's start with the prompts. You'll notice that our why this college essay examples have a lot in common. Namely, each why this college essay sample discusses specific details why a student belongs at a given school.
Still, you should note that each why this college essay sample is different. Each essay responds to their own why this college essay sample prompt. While these prompts have a lot in common, you'll notice some key differences.
Essay prompts change
As you read our why college essay examples, you may notice that the prompts are slightly different from those below. That is because some schools change their prompts in different years.
At times, colleges will also eliminate prompts entirely. Certain schools, like Franklin & Marshall and Lewis & Clark , no longer require a why this college essay. However, we have still included why college essay examples for these schools. By reading these why this college essay samples, you can learn more about how to approach this type of prompt.
Now, let's look at some prompts in the table of why this college essay examples below.
As you can see from our why school essay examples prompts, not every prompt is as open-ended as "why this school." So, compare each school's why this college essay examples and prompt. Then, you'll notice certain similarities and differences. You can apply this knowledge as you draft your own essays.
By reading through our "why college" essay examples, you'll also familiarize yourself with the different prompts you might encounter. You can approach any prompt that references a school itself, either generally or specifically ( academics , curriculum, culture, etc.). You can see this in our why college essay examples prompts.
Different schools, different prompts
Some of the prompts are quite straightforward. They simply ask the question you'll see answered in our why college essay examples: "Why this school?"
Other prompts, however, are a bit more leading. These might ask students about their chosen majors and how they align with a school's values. They may also ask why a specific school will help them achieve their goals.
In all of our "why college" essay examples, you'll notice that the prompts discuss each school by name. You'll find questions like "why are you applying" and "how did you learn about us?" in these prompts. However, each of these boil down to the same essential question: why are you a good fit for our school?
Next, we'll look at how our why college essay examples answer this question. But first, let's take a look at a handful of schools and their essay prompts. This will help you understand how your why this college essay sample fits into your application strategy.
Which schools require a Why This College essay?
As you'll see from our why school essay examples, many schools require a why this college essay sample. Our why this college essay examples include many schools, but this list isn't exhaustive. So, do your own research to see if each school on your list requires a why this college essay.
The good news is many of our why school essay examples prompts are very similar. So, wherever you apply , our why college essay examples are great resources to reference as you write your own why school essay.
To get you started, here are some of the schools that require a why this college essay. You'll find some why this college essay examples for these schools below. Others, you can check out in our school-specific essay guides :
Top Universities with a Why School Essay
Northwestern
American Unviersity
Why college essay examples for some of these schools didn't make it into our list of college essays that worked. However, we still wanted to mention a few more schools that require a why this college essay.
More Why School Essay Examples Guides to Explore
Why northwestern.
Northwestern University has a two-part "why this college" essay sample prompt. They want to know what resources, opportunities, and/or communities you plan to engage with on campus. They also want to know how these offerings may enrich your time at Northwestern and beyond.
Why Barnard
The why this college essay sample prompt for Barnard College is a little more open-ended. Similar to other schools, Barnard asks what factors led you to apply at Barnard. They also ask you to share why you think Barnard will be a good match for you.
Yale University's why this college essay sample prompt is similar to Barnard's: "What is it about Yale that has led you to apply?" This is your opportunity to get specific about why Yale excites you. It also lets you share what you hope to take advantage of on campus.
Why Dartmouth
Dartmouth College's why this college essay sample prompt asks students "Why Dartmouth?"—a classic why school prompt. Similar to Northwestern's prompt, Dartmouth's specifically asks what aspects of their academic program, community, or campus environment attract you.
Brown University asks students to describe their academic interests and how they might use Brown's Open Curriculum to pursue them. In this instance, since the curriculum is specific to Brown, you can think of this prompt in two parts. First, what do you want to study, and second, why do you want to study it at Brown? In this way, this essay is a why this college essay, so should also be our list.
Why This College Essay Examples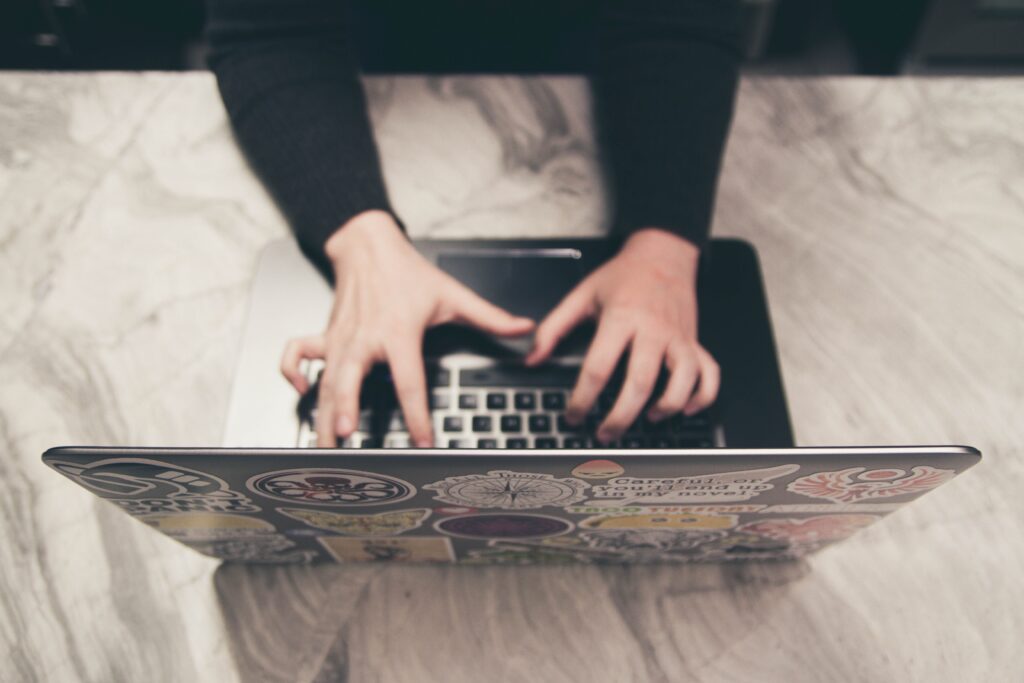 You can use our why school essay examples to help you begin to write your why school essays. Each of our college essays that worked was chosen because it is a strong and compelling "why this college" essay sample.
If you haven't had the opportunity to read a why this college essay sample, you're in luck. Take some time to read some below from over ten schools. These include our UF supplemental essay examples, Tufts essays that worked, Georgia Tech essay examples, why Duke essay examples, and more.
Why this college essay sample #1- UChicago
The University of Chicago is well-known for its quirky supplemental essay requirements. Among those you can expect to find some kind of Why This College essay. Below is an example of how one student crafted their response.
Why UChicago Essay Examples
How does the university of chicago, as you know it now, satisfy your desire for a particular kind of learning, community, and future please address with some specificity your own wishes and how they relate to uchicago. (1-2 pages).
The best thing about the University of Chicago is its subtle inconspicuousness. The ivy leagues and big select schools all have a stereotype/reputation it holds in the public eye that is difficult to live up to. Go to Harvard? Oh, you must be the smartest person ever! Go to UC Berkeley, MIT? You must be the greatest genius the world has ever seen. But when U Chicago is mentioned, most people find it difficult to generalize the institution as anything outside of "top university" or "prestigious school." This is because while universities at the forefront of media attention are some of the best in the United States, such overexposure lends itself to negative connotations that cannot be escaped.
I myself knew little about U Chicago, but soon came to realize how great knowing little could actually be in the grand scheme of things.
Everything starts with the amazing education system U Chicago prides itself on. Core Curriculum allows for students to really engage in critical thinking with an expanded view of the world and how it works. Students at U Chicago are not there for the perceived prestige or bonus points you get from attending a top university, they're there to learn, and not just learn for the final exam and forget. They are there to learn and continue to use their gained knowledge as they expound upon it throughout their journey through schooling and life.
In high school and in my time taking community college courses, I haven't been exposed to these types of students. People take courses just to put a check mark on the list, and I have been doing the same because it's what required and it's all I've ever known. There was never an opportunity to take specialized courses and as a result, my classmates' zeal for knowledge acquisition has never been awakened. Though I try to satisfy my curiosities through articles and books, there was never anyone to discuss it with in depth without one of us leaving frustrated.
Though I plan to major in a Neuroscience-related program as a pre-medical student, I want to be able to learn new languages, Norwegian mythology, the situation of public health; anything that has piqued my interests for multiple years but remained untouched due to circumstances. I like that U Chicago forbids students from taking courses solely for their major and requires them to spend a large portion of their time in the Core Curriculum in order to make this happen.
Instead of dealing with constant pressure from society, students at U Chicago are free to pursue their passions without fear of judgment or stereotype. With the focus on education where it belongs, the overall atmosphere at the institution is laid-back and does not add stress to the rigorous course load.
A secret utopia of sorts, U Chicago sets an invincible foundation that will exponentially increase the vitality of a person in any field of work or practice and I want to be a part of that.
Explaining why this essay worked
This is one of our Why UChicago essay examples and one of our first college essays that worked. In it, the author reflects on UChicago's academic values and culture. This "why this college" essay sample highlights the type of student that thrives at UChicago. It also shows how this student's values align with UChicago's.
As you'll see in our other why school essay examples, this writer mentions specific qualities about UChicago's Core Curriculum. They foreground how it will allow them to pursue all of their academic interests. In doing so, this student makes a strong case for why they belong at UChicago.
If you want to read another why this college essay sample, check out our guide . There, you'll find more UChicago why school essay examples.
Why this college essay sample #2 – Georgia Tech
The second why this college essay sample we are sharing is Why School essay from Georgia Tech. Georgia Tech only requires one supplemental essay and it is a Why This College essay. Let's look at how one student responded to the prompt below.
Georgia Tech Essay Examples
Why do you want to study your chosen major at georgia tech, and what opportunities at georgia tech will prepare you in that field after graduation (300 words).
March 29, 2019. 11 AM EST. GT Shadow Day. I remember it all so clearly: Descending the red-brick steps of the Old Civil Engineering Building. My friend and I, chatting up a storm, our minds blown by our newfound perspectives.
We had just walked out of ECON-4060: Money & Capital Markets. To say that it changed my life would be no exaggeration; within an hour, The professor had upended my perception of society and defined my future aspirations.
We had been asked to consider a popular commodity, diamonds. Hardly rare, fast-decaying, and intrinsically worthless. So why do we buy them? The professor had then illuminated the factors in our economic behavior that cause us to gift a ring in marriage rather than something with real value, say a treasury bond. These realizations were enough to rock me back on my heels, for I had never before noticed the large degree to which our everyday economic decision-making is irrational.
Craving more than that one splendid hour, I knew where and what I wanted to study for the next four years. I saw myself strolling through Bobby Dodd Way, bumping into old friends as I made my way to Midtown Atlanta. I saw myself exploring the realm of economics, probing questions ranging from price formation to income disparity. I saw myself at a place that felt familiar enough to call "home," learning in a way that felt genuine enough to call "discovery."
Educating myself on the mechanics of economics is just a glimpse of my great desires. Through the senior research project, I seek the one-on-one guidance of faculty in yielding a publishable journal paper. Someday, with the support of the program's alumni network, I plan to pursue career and internship opportunities in the great company headquarters of Atlanta.
Why did this Georgia Tech essay work?
This is one of our favorite Georgia Tech essay examples because the writer drops us into a story that defines their interest in attending Georgia Tech. This "why this college" essay sample has a delightful and passionate tone. It communicates the writer's interest in economics, passion for learning, and desire to explore these ideas at Georgia Tech.
Once again specificity is key (something you'll continue to see in our other why school essay examples). This writer mentions Bobby Dodd Way, which is a street on campus. They also discuss opportunities for a senior research project and the specific professor and class that inspired them.
Why this college essay sample #3 – Wake Forest
Our next college essay that worked is from Wake Forest University.
Why Wake Forest Essay Examples
How did you become interested in wake forest university and why are you applying (150 words) .
Each time I return to campus, I see a true fit between myself and Wake Forest. I will dedicate myself to furthering the university motto, pro humanitate, by actively working with the Volunteer Service Corps and continuing my community service of providing for the basic needs of others. In addition, I will engage in the world around me and pursue a minor in Spanish while studying abroad in Salamanca, Spain; since I am currently taking AP Spanish, the language and cultural immersion would advance my fluency and expand my exposure to other cultures. In the diverse and intellectual community of Wake Forest, I will continue to pursue my goals with natural curiosity while growing as a leader in the service of others. Wake Forest is the window into the endless possibilities of my future.
Why this Wake Forest essay worked
This why this college essay sample shows how to successfully and succinctly write a why this college essay. Just like in our longer why school essay examples, this writer combines values, academics, and specificity. In doing so, they show how Wake Forest will impact their continued growth and future goals.
College essays that worked #4 – Tufts
Why tufts essay examples, "why tufts" (150 words).
I fell in love with Tufts immediately upon entering the Granoff Music Center. Standing in the lofty, sunlit atrium, I imagined being there with my enormous ekantha-veena gathered in my arms. Catching sight of the World Music Room, the glistening Indonesian gamelan housed inside—I knew that both my instrument and I would feel right at home at Tufts.
After all, Tufts is the type of school that embraces women who play instruments twice their size and, moreover, actually listens to their music.
Tufts provides women like me ample space in the music center, as well as on ground-breaking research teams such as the Sandler International Research Program; or access to intimate classroom settings with faculty such as one key professor whose dissertations are lauded by the American Sociological Association.
Tufts is a place where both the young woman and her ekantha-veena, her music and her ideas, will be heard.
This why this college essay sample prompt from Tufts admissions is extremely simple. In fact, this essay is one of our Tufts essays that worked because of its simplicity. We imagine Tufts admissions gravitated towards this essay because it reveals the writer's passion for music. It also highlights the type of research and culture they'd like to engage with at Tufts.
Check out Tufts admissions page for more why Tufts essay examples and advice on Tufts essays that worked.
Why this college essay sample #5- Lewis and Clark
Lewis & clark supplemental essay example, lewis & clark college is a private college with a public conscience and a global reach. we celebrate our strengths in collaborative scholarship, international engagement, environmental understanding and entrepreneurial thinking. as we evaluate applications, we look for students who understand what we offer and are eager to contribute to our community. in one paragraph, please tell us why you are interested in attending lewis & clark and how you will impact our campus..
For the last eighteen years, my dad has repeated the phrase "curiosity killed the cat" at least once a week, attempting to satisfy my unrelenting curiosity. In response, I've adopted the mantra "but knowledge brought him back." At Lewis and Clark College, I seek to fulfill my intense interest about the workings of society by conducting sociology research on issues in urban areas under one professor at Lewis and Clark. This research will also support my plans to perform an independent study on the aspects of criminal justice in urban environments, as the unique tensions in cities often affect the role of criminal justice.
I've read countless books on America's legal system and wish to use sociology to analyze the factors that influence how justice is carried out. My unwavering curiosity also extends to my adoration of architecture, so the chance to explore my fascination with urban design through a self-designed major at Lewis and Clark deeply excites me. I know that creating my own course of study will enable me to explore my curiosity about urban history and planning. Furthermore, the chance to double major will allow me to combine architecture and social perspective and explore the connections between my majors.
The freedom to study both sociology and urban architecture at Lewis and Clark will give me a distinctive perspective on the artistic and social issues that are present in Portland and other major cities. Another opportunity that excites me is the chance to study abroad in Seville, Spain.
I am particularly enthusiastic about the ability to use my sociology and architecture education to explore a unique geographical area. Classes such as Art History of Spain will supplement my concentration on urban architecture, while Contemporary Issues of Spain will allow me to study the sociological aspects of a different culture. I also plan to study Spanish in college, so living with a host family gives me the unique ability to practice Spanish around the clock.
I believe that studying abroad in Seville, Spain through Lewis and Clark will enable me to engage in many unforgettable learning experiences. Finally, Lewis and Clark is bursting with non-traditional learning opportunities outside of the classroom. I can't wait to learn a new skill by joining the sailing team and debating moral theories with the philosophy club.
I believe that there is no better place for me to study sociology and architecture because Lewis and Clark's emphasis on diversity and international study are values that align perfectly with my interests.
Exploring the strengths of this essay
The Lewis and Clark College acceptance rate is higher than that of some other top schools. Still, you can tell how much thought and care this writer put into their "why this college" essay sample. Since the Lewis and Clark College acceptance rate is 79% , you might think crafting a strong supplemental essay would be easy. However, you can tell the writer of this "why this college" essay sample took their time time. In their essay, they weave a clear and compelling story about their interests and how Lewis & Clark will allow them to pursue those interests.
No matter a school's acceptance rate, whether it is lower or higher than the Lewis and Clark College acceptance rate, make sure you take the time with every essay you write to make it the best it can be.
Why this college essay sample #6 – Loyola Marymount
Loyola marymount essay example, please briefly state your reason for wishing to attend lmu and/or how you came to select your major. (500 words).
Whether I'm bustling through people in the Metro station, taking a leisurely stroll on the beach, or studying at my local cafe, I embrace the sights, sounds, and people of Los Angeles. Though I was born in New York, I am a true L.A. native: the sunset is my muse, and my dreams are ambitious (I want to cure cancer, win a Pulitzer-Prize, and walk the red carpet, simultaneously).
Even if I don't accomplish all of these things, I am encouraged by the fact that they are all possibilities at LMU. With a unique fusion of academic excellence, strong communal identity, and a faith-based education, LMU would prepare me to be an innovative and compassionate leader in the real world.
Reflective of L.A.'s rich cultural diversity, LMU offers students a wide array of resources. For one thing, the student to teacher ratio is 10:1, which enhances learning by fostering personal relationships with professors and peers. Furthermore, it creates a collaborative group environment, something I consider integral to my education. Secondly, as someone who is passionate about both Chicano/Latino studies and Biology, I was excited to discover that with LMU's major and minor policy, I would be able to study both, even if they are located in different colleges.
Ultimately, I want to become a doctor, possibly a neurologist, hence my desire to major in biology. With a broad course list–encompassing everything from Immunology to Animal Behavior– and intensive, faculty-mentored research, LMU's biology program will enable me to pursue my passion for science. At the same time, I wish to apply my medical studies to serving a greater purpose.
This is why I've chosen to minor in Chicano Studies. I have always taken great pride in my ethnicity, so being able to examine the Latino identity through political, historical, and cultural lenses would enrich how I understand myself and the entire Latino/a community.
The final and most important reason why I want to attend LMU is its emphasis on serving the community and the world at large. Being a practicing Catholic myself, it is important to me that faith be integrated in my education, not only because it is a part of my own identity, but because it nurtures both spiritual and personal growth. At my current high school, I have encountered and conversed with students of different faiths, or even no faith, who fully embrace the spirit of community service that characterizes Christianity.
This is what I admire most about LMU; regardless of ethnicity, socioeconomic status, or religion, LMU embraces everyone and teaches students to do the same. In short, LMU would not only augment my love of service, it would propel me forward in my mission: to be a woman of great heart and right conscience for others.
With a higher word count, this is one of our longer why school essay examples. This writer likely captured the attention of Loyola Marymount admissions with their eloquence and ambition.
While there's no one right way to impress Loyola Marymount admissions, showcasing the school's unique programs will help show them why attending Loyola is vital to your future. This why this college essay sample touches on LMU's faith-based curriculum, and biology and chicano studies programs, and why they are important to this writer.
Why this college essay sample #7 – Duke
Duke University is another school that asks students Why This College as part of their supplemental essay requirements. Take a look at the essay that worked below for some ideas about how to write your Why Duke essay.
Why Duke Essay Examples
What is your sense of duke as a university and a community, and why do you consider it a good match for you if there's something in particular about our offerings that attracts you, feel free to share that as well. (250 words).
At Duke University, I would get the opportunity to immerse myself in interests that I harbored but never had the opportunity to explore due to circumstances. With incredible resources from world-renowned professors, I would learn directly from the best in any subject, and be able to use this advantage to further myself in my future career plans and goals.
The quality of my education, though attributed to the institution, would be the most highly enriched from the students. Although from diverse backgrounds, all the students share the same thirst for knowledge and a drive to make a difference. With the focus on education where it belongs, the overall atmosphere at the institution is collaborative and does not add stress to the rigorous course load.
A secret utopia of sorts, Duke sets an invincible foundation that will exponentially increase the vitality of a person in any field of work or practice.
Why this essay worked
This is one of our favorite why Duke essay examples because it highlights the people this writer plans to learn from at Duke: their professors and their fellow students. Surprisingly, this is probably one of the least specific why school essay examples. However, this writer still successfully manages to capture their passion for learning and how excited they are to pursue these goals on Duke's campus.
Want more why Duke essay examples and tips on how to approach this "why this college" essay sample prompt? Check out our Duke University Essay Guide .
Why this college essay sample #8 – University of Florida
Uf supplemental essay examples, the university of florida honors program is a "community of scholars" bound together by a shared interest in maximizing the undergraduate experience. why are you drawn to this type of community at uf, and how do you plan to contribute to it in and out of the classroom.
Anyone who's ever played a high school sport can attest to the fact that every coach has his or her own catchphrase. For some coaches, it might be "always give 110%". Others say, "You miss every shot you don't take."
My 10th grade basketball coach? His catchphrase was more like a repeated lecture. It would start off as "This team is made up of different personalities." Pause. "80% of you are pulled either up or down by your teammates. 10% of you have negative energy and bring everyone down." Pause and sigh. "And then there's the last 10%. You guys are the ones who carry this team with positive energy. So what percent do you want to be tonight?"
His rhetorical questions seemed like another pep talk to the rest of my team but would always strike a chord within me. From that basketball season and on, I strived to be the 10% pulling everyone positively.
My reformed attitude taught me many things. I learned how productive and influential a positive force on a team can be. I learned something about myself too: wherever I went to college, I wanted to be in a team-like environment. A close-knit group of scholars full of diverse perspectives, but all striving towards the same common goal: gaining knowledge.
This is what I see in the UF Honors Program. The opportunity to be surrounded by like minded people. People who are all part of that 10% who pull you up. People who are genuinely interested in learning, research, and discussion. To be able to walk into a room with overlapping conversations about an intellectual topic like the current economic status of Dubai or the psychosocial issues in the United States is something I crave in my college experience.
Not only do I envision myself in a place like this, but I also see a platform which will give me great opportunities, beginning with peers who share the same academic drive as me and smaller class sizes, which result in profound discussions. I hope to be given an opportunity to walk onto this platform and show everyone just how high I can raise it.
Why this UF Honors Program essay worked
It's important to note that a why this college essay sample is not necessarily a required portion of your UF application. You only need to submit a why this college essay with your UF application if you apply to the UF Honors Program.
However, we still included this "why this college" essay sample as part of our why school essay examples because this writer beautifully described the kind of student and community member they hope to be at UF. They highlight a personal story—a moment where they grew and learned a valuable lesson. Then, they combine it with what they hope to find in UF's honors community.
Why this college essay sample #9 – Franklin & Marshall
Franklin & marshall essays.
A Franklin and Marshall education is in line with my commitment to stimulate and chronicle a more just world through health, justice, and activism for marginalized people locally and internationally in a way that giving a check never could.
I would be able to synthesize my fascination with medicine and people by seeking out experiences in biomedical research and patient care through the Quick Response Service organization as an EMT responder for the Lancaster community. Most importantly, I can investigate a breadth of topics to a much fuller extent than I can at any other institution.
With a Franklin and Marshall acceptance rate of 38% , this is considered a more selective school. However, the Franklin and Marshall acceptance rate should not affect your why this college essay. Also, as you craft your Franklin and Marshall application, note that the university no longer requires a Why School essay. Still, this essay provides a useful blueprint for other why school essay samples.
Rather than focusing on the Franklin and Marshall acceptance rate, you'll want to review the supplemental essay requirements . Then, use the prompt to articulate the benefits of receiving an education from Franklin and Marshall. In order to gain acceptance to Franklin and Marshall, you should focus on what attending this particular college means to you.
Why this college essay sample #10- Lafayette College
Our final why this college essay sample, is from Lafayette College. A Why School essay is the cornerstone of Lafayette College's supplemental essay requirements. Let's take a look at an example from a student accepted to Lafayette.
Why Lafayette College Essay Examples
Students identify lafayette as an excellent fit for countless reasons. in your response, be deliberate and specific about your motivation for applying to lafayette. why do you see yourself at lafayette (200 words).
"If you were to be accepted to every college in the country, which one would you choose above all others?" An admissions officer prompted the room with this question early in my college search. Back then, I didn't know the answer, but now it's a obvious choice: Lafayette.
When I visited Lafayette, I'd already seen 15 colleges. However, when I toured campus, I instantly felt a difference in the school and the students themselves. Everyone looked truly happy to be there, especially considering the people I saw were remaining at school during break while their peers returned home.
When I looked around, I saw people I could imagine myself befriending and spending time with, something I struggled to find at other institutions. I later connected with my tour guide, who also happened to be a Civil Engineering major. I'm interested in pursuing an architecture minor, and she told me about a project in her Architectural Engineering class in which students design bus stops with features like charging stations or mini libraries. I appreciated that she took time to email me, and her genuine enthusiasm about her classes was infectious. With that email, I cemented my decision to apply.
There's a difference between being busy and being engaged. Lafayette comes alive each day with the energy of students who are deeply engaged in their academic, co-curricular and extracurricular explorations.
Of all of our why school essay examples, this why this college essay sample discusses an actual experience the student had on campus. In truth, this is a great strategy. Using this topic, admissions gets to hear about how they connected with a student. They also learn how this student already sees themself as part of the student community.
Like many of our other why school essay examples, this writer follows a strong structure. They started with a personal story, sprinkled in specific and valuable details, and ended with a big-picture summary of "Why this school."
How To Write A Why This College Essay
We've read some outstanding why school essay examples, including Why Duke essay examples, Tufts essays that worked, and more. Next, let's talk about how to write your own why this college essay.
At times, you'll find a "why this college" essay sample or two with a longer word count. However, most of our why school essay examples prompts have a smaller word limit. So, you generally need to be succinct when writing a why this college essay. For some students, this may mean writing your initial draft without worrying about the word count, then editing your draft down to the most important parts.
Do your research
Before you get into writing your why this college essay sample, we recommend getting to know more about the school you are applying to. One of the most important things you can do to prepare to write your why this college essay sample is to spend time researching specific aspects of the school that align with your candidate profile.
For example, let's say you're a student who wants to study engineering , you want a big school, and you're also passionate about doing your own research. As you begin your college search , you'd want to look for schools that meet all of your needs. Once you have a list of potential schools , do some research into each school and their requirements. Watch webinars , read guides about meeting application requirements, like what is a good SAT score and test-optional colleges , and guides about approaching your college application essays .
How to Start a Why This College Essay
Next, let's go over how to start a "why this college" essay. The beginning of your essay is always the most important because it can draw your reader in and make them want to read more. We have tons of guides to help you through every step of the writing process. So, after reading through our why school essay examples, take a look at exercises to help determine a college essay topic and what admissions officers think of 3 common college essay topics.
Once you have a topic for your why this college essay sample, take a look at our 39 essay tips . These helpful tips are from our admissions experts. We also have a resource with tips on how to craft your college essay . Then, when you're ready to start editing your essay, check out our advice on making your essays shine .
Use these examples to help brainstorm
We've reviewed a variety of why this college essay examples. By reading these examples, we hope you got some insight into how to write a why this college essay. These why school essay examples are college essays that worked. That is, they used specific details to show why an applicant was a perfect fit for a given school. Each why this college essay sample is slightly different—and every student is, too. So, use our why school essay examples as a jumping-off point.
We can't include a why this college essay sample from every school in our college essays that worked roundup. But, keep reading to the end of the guide for more CollegeAdvisor.com resources full of why school essay examples. These resources include: why Northwestern essay examples and why Yale essay examples. They also include why NYU essay examples and a why Barnard essay example.
Other CollegeAdvisor Resources on Why This College Essays
If you're looking for a why this college essay sample for a school we haven't touched on, you're in luck! We have "why school" essay examples for a ton of top schools that are sure to be on your college list. These why this college essay examples will be just as helpful as the ones we've already covered, like our Tufts essays that worked, Georgia Tech essay examples, and why Duke essay examples.
First, we have our why Northwestern essay examples. This guide offers two why Northwestern essay examples and a breakdown of what made each essay so impactful.
Why Northwestern Essay Examples
Then, check out our why Barnard essay example page. In addition to a why Barnard essay example, you can get some application tips. The article also covers information about Barnard's acceptance rate and essay requirements.
Barnard Essay Examples
Next, stop by our Why Yale essay examples guide. The why Yale essay examples cover all three Yale supplemental essay requirements. These include the essays about your potential majors and a topic or idea that excites you.
Why Yale Essay Examples
Finally , read some Why NYU essay examples (and why they worked). Each of our why NYU essay examples is accompanied by feedback from an ex-admissions officer on why the essay worked.
NYU Essay Examples (And Why They Worked)
Why This College Essay Sample – Final Thoughts
After reading our why school essay examples, we hope you have a better sense of what a "why this college" essay sample should include. We also hope it can help you go about writing your own. While there is no perfect formula for writing your supplemental essays , don't forget to take advantage of all of the resources available to you.
If you're nervous to begin writing your why this college essay sample, don't worry! Each of our "why school" essay examples was written by a student just like you that managed to gain a college acceptance letter from their dream school. All it takes is time, patience, and dedication to making your college essays the best they can be. To find more examples of college essays that worked, check out our personal statement examples .

This essay guide was written by Stefanie Tedards. Looking for more admissions support? Click here to schedule a free meeting with one of our Admissions Specialists. I n fact, d uring your meeting, our team will discuss your profile and help you find targeted ways to increase your admissions odds at top schools. We'll also answer any questions and discuss how CollegeAdvisor.com can support you in the college application process.

Personalized and effective college advising for high school students.
Advisor Application
Popular Colleges
Privacy Policy and Cookie Notice
Student Login
California Privacy Notice
Terms and Conditions
Your Privacy Choices
By using the College Advisor site and/or working with College Advisor, you agree to our updated Terms and Conditions and Privacy Policy , including an arbitration clause that covers any disputes relating to our policies and your use of our products and services.
The Admissions Strategist
How to write the " why this college " essay: the ultimate guide.
If you apply to Yale University , you'll be asked, "What is it about Yale that has led you to apply?"
Similarly, Caltech wants to know, "How do you believe Caltech will best fuel your intellectual curiosity and help you meet your goals?"
And if you're interested in attending Notre Dame , you'll need to respond to the following: "What excites you about the University of Notre Dame that makes it stand out from other institutions?"
Okay, you get the idea:
These are just a few variations on what we like to call the "Why This College" essay.
Most colleges and universities require applicants to answer some form of this question, and it's one of the most important essays you'll write.
In this article, we'll tell you how to rock the "Why This College" essay and increase your chances of acceptance.
Why Do Colleges Ask This Question?
We mentioned above that this is one of the most important essays you'll write—and that almost every college wants you to write it.
But why? What's the significance of this question?
In reading your response, colleges are hoping to determine:
Whether you truly know and have interest in their school
Whether you'll be a good fit for the school
Whether the school is a good fit for you
Are You Interested?
Sure, the fact that you're filling out the application indicates some level of interest in the school.
But many students apply to schools simply because they recognize the name, know the school has a great reputation, or even have been pushed in that direction by friends or family members.
Colleges only accept a limited number of students , and they want to admit students who have a genuine interest in and commitment to their school.
Do you know what makes this college stand out from others?
Do you know about the opportunities and experiences this school can offer?
Are you aware of the school's values, culture, and traditions?
Have you already spent time picturing yourself here? Are you excited about this possibility?
Click above to watch a video on how to write the Why This College Essay.
As you write this essay, aim to demonstrate your knowledge and enthusiasm for the school in question.
Are You a Good Fit for the School?
As they read your essays, college admissions officers try to picture you on their campus.
Will you fit in and thrive there?
What contributions will you make to their college and community?
Do your interests mesh well with the school's strengths?
Is your personality a good fit for the school's culture and values?
Help the admissions team imagine you as someone who would happily thrive at their school, making positive contributions to campus.
Is the School a Good Fit for You?
Not only do you need to be a good fit for the school, but the school needs to be a good fit for you as well.
What are your academic and career goals? Can this school help you achieve them?
Will you be successful at this school? Is the rigor and approach to learning a good fit for you?
What academic programs, research or internship opportunities, classes, extracurricular activities, and so on will you take advantage of and participate in?
Show that the school you're applying to has the resources to help you achieve academic and career success.
How to Recognize the "Why This College" Question
Of course, this essay won't be labeled "Why This College" on applications. You'll have to be able to recognize it in a variety of forms.
There are two different angles colleges might use to approach this question: "Why us?" and "Why you?"
Why us? Here, you'll express enthusiasm for the school and its opportunities and culture. What will you get out of attending this school?
Why you? In this case, the focus is on the contributions you'll make to campus and the skills, background, and talents that make you a good fit.
Although these approaches are slightly different, you can include similar information in your answers to both prompt types.
For instance, let's say you're really excited about a particular program offered by the university.
If the university's asking, "Why us?" you might focus on what an amazing opportunity participating in this program would be, and why you're so excited about it. You could explain how the program would help you achieve your future goals.
For a "Why you?" essay, you might describe how your background, experiences, and abilities make you a perfect fit for the program. You could also discuss how your future goals make you someone who would benefit from and take advantage of this program.
Let's take a look at what these two different approaches look like.
Examples of "Why This College?" Prompts
In some cases, the college will literally ask you, "Why [college name here]?" making this prompt very easy to identify.
Alternatively, they might ask you:
What do you like best about our university?
Why are you interested in our school?
Why do you want to go to our college?
What aspects of our college most excite you?
Some examples:
"Why Brown?" – Brown University
"Please tell us what you value most about Columbia and why." – Columbia University
"What are the top five reasons you want to be a Hokie?" – Virginia Tech
"Please submit a one page, single-spaced essay that explains why you have chosen Carnegie Mellon and your particular major(s), department(s) or program(s)." – Carnegie Mellon
Examples of "Why You?" Prompts
These prompts focus more on you, asking questions like:
What are your interests or goals and how will you pursue them here?
What will you contribute to our school?
Why are you a good match/good fit for us?
What do you want to study and how does this fit well with our programs?
"Although you may not yet know what you want to major in, which department or program at MIT appeals to you and why?" – Massachusetts Institute of Technology
"How will you explore your intellectual and academic interests at the University of Pennsylvania?" – University of Pennsylvania
"Describe how you plan to pursue your academic interests at USC." – University of Southern California
"Please relate your interest in studying at Georgetown University to your goals. How do these thoughts relate to your chosen course of study?" – Georgetown University
No matter how they word it, these schools are asking the classic "Why This College" question.
How to Write an Impressive "Why This College" Essay
The key to a stellar "Why This College" essay is to give specific, precise details about what you and the university can offer to one another.
You also need to convey your enthusiasm and excitement about the college and the unique opportunities available there.
Here's how:
Do Your Research
First, you need to gather information about your college(s) of choice.
And we're not talking about the generic info yielded by a two-minute Google search.
This type of research will take some time, but earning an acceptance letter from your dream school will make it worth the effort.
You're looking for precise details about:
Courses and programs
Extracurricular and internship opportunities
Events and activities
Campus culture
The latest news about your college and its achievements
How can you find this information?
Use a variety of resources, including:
The school's website and other materials
College fairs
Campus tours
Conversations with current students
Let's take a closer look at how to take advantage of these sources.
The School's Website and Other Materials
You can find great information on the university's website, but try not to pull info from the overview you'll find on the front page.
Many students might use this technique, so you could end up sounding just like other applicants (which you want to avoid).
Instead, take a deeper dive.
Look through the course catalog, go to specific professor's websites, review the particular programs you're interested in, and so on.
As you do so, be sure to take notes!
Also, record your reactions to the information you're finding—are you especially excited about a certain course? Why?
You can find similar info in the school's newspaper, alumni magazines, brochures, social media, and more.
Gather as much material published by the school as you can, and take your time combing through it for opportunities that you find particularly exciting.
College Fairs
Visiting college fairs is another effective way to gather information about schools.
In addition to getting brochures and other materials, you can talk to the college reps.
Ask them questions about their university and what makes it unique, then jot down notes so you can include these details in your essay later!
Campus Tours
Mentioning a campus tour you've taken demonstrates your genuine interest in the school.
You and your family have made the effort to travel to campus and take a tour—that's a good sign!
You can also find tons of unique details about the college by visiting campus and taking a tour. As always, be sure to take notes.
Are there any buildings that stand out to you? Sculptures?
Do you see students doing anything that makes you want to be part of this campus community?
Try to sit in on some classes if possible. Write down the course name, the professor's name, and anything intriguing that you hear or see during the lecture.
Talk to students if you can, asking them what they like best about the school or what makes their school different from others.
If you go on a tour, write down the name of your tour guide, along with anything surprising or funny that your tour guide says about the school.
Note your overall impressions and anything you see that you especially like, no matter how small. These seemingly insignificant details are what make your essay!
And if you can't go on a physical tour, try to take a virtual one. Many schools offer virtual tours on their website, or you can search sites like Youtube.
Current Students
As mentioned above, talking to students can give you a perspective you won't necessarily find online.
Is there anyone from your high school that now attends this college?
Try contacting them through social media, or see if anyone knows their phone number.
College students are often happy to discuss their university with prospective students.
Visiting campus is another way to find students to talk to, and some admissions websites list contact information for students you can email with questions about life at the university.
Connect us to your school's principal!
How to brainstorm the essay.
Once you've gathered enough information about your college or university, it's time to brainstorm !
Sift through all of your research and notes to find 3-5 aspects of the school that appeal to you the most. Make sure these are specific details!
Don't choose broad statements like, "The historic brick buildings on campus are beautiful," or regurgitate info from the school's front page, like, "This school is known for its strong engineering curriculum."
Try to focus on what interests you and fits well with your goals and background, as well as on what makes the school stand out from others.
Are you excited that your school is near a beach, or that it's located in Chicago? Lots of schools are located near beaches, and there's more than one university in Chicago. Dig deeper. What makes this school unlike any other?
Here's the bottom line:
You need to choose 3-5 details that:
Are specific to you (Don't just praise this school, but explain why this quality is great for you , or how it connects to your background and future goals.)
Are specific to the school
Make you eager to attend this university (Your interest and enthusiasm should shine through in this essay.)
Here are a few ideas:
Talk about how a specific program or opportunity can help you realize your career goals.
Does the school have facilities or equipment that you can't find at many other schools, and that you're excited to work with? This could include a specialized laboratory, an observatory, a library with rare manuscripts or first editions, etc.
Mention a class you find fascinating and can't wait to take. This is especially effective if you were able to sit in on the class or have spoken to a current student who loves it.
Is there a professor you can't wait to learn from? Maybe his research is related to a science fair project you did in high school, or you've already learned a lot just from reading one of his books.
Describe an experience you had on the campus tour, or an impactful interaction you had with students or staff.
Do you have a unique story about how you became interested in the school? Maybe your family had time to spare on a vacation in the area, and you stopped by and fell in love. Or perhaps your high school attended a competition hosted there.
Are you planning to continue work, research, or involvement with an organization from high school? How will you be able to do so at this university?
What programs or activities do you plan to get involved with, and what qualities or experiences will you bring them?
Are you the perfect match for a research or internship opportunity? Why? Maybe you've done relevant academic work, have already worked in this field, have been exposed to it via your parents or another relative, etc.
However, you should avoid focusing on:
Sports . Unless you have a unique story about your passion for the sports teams, or you're planning to be an athlete yourself, try to avoid discussing that you're a fan of the school's teams. There's nothing wrong with this—it's just an overused topic!
Generic praise . Although praise is nice, it's not what admissions officers want to hear. They want to know how you personally connect with the school.
College rankings . Sure, this college might be ranked #3 for happiest students. But it's probably pretty similar to other schools ranked in the top 10. What makes it different?
The beautiful campus . If there's something specific about the campus that spoke to you, feel free to talk about it. But many, many students write about the gorgeous campus or say, "The moment I stepped on your campus, I knew I was home." You want to avoid clichés, and the truth is that most college campuses are pretty.
Your major . Talk about your major, by all means. But don't merely focus on why you want to study this major. Focus on why you want to study it at this college .
Try to choose 3-5 details that are unique to this college, specific to you, and super exciting!
Writing the "Why This College" Essay: Do's and Don'ts
Now that you've honed in on 3-5 details, it's time to write. Be sure to follow the do's and don'ts below.
Be authentic . Mean what you're saying, and write in your own voice. Believe it or not, insincerity will come through in your essay. When the admissions team reads your essay, they should feel real passion and enthusiasm for their school.
Be specific . You've probably seen the word "specific," a lot in this article, and that's because it's super important! Specificity shows that you've taken the time to do your research and envision yourself at this school, and it'll ensure that your essay is not like any other. Mention professors, courses, clubs, and other opportunities by name.
Mention it if you plan on attending here if admitted . If this is your first choice school and you absolutely plan on attending if admitted, say so. Colleges want to accept students who will accept them in return. But if the school isn't your first choice, don't lie.
Revise and edit . Check over your spelling, grammar, and word usage. Ask a trusted friend, family member, or teacher to look over your work as well. But keep in mind that no matter how many times you revise your essay or how much advice you get, it still needs to sound like you !
Waste space on an introduction and conclusion . You'll likely have a limited number of words, so don't bother with an introduction or conclusion. Just jump right into your reasons. Your first paragraph should focus on your main 1-2 reasons, while the next paragraph should go into slightly less detail about the remaining reasons you've selected.
Recycle the same essay . This essay requires a specific response that is tailored to the college you've selected. If you use the same essay for multiple colleges, it will sound generic, boring, and forgettable. Even worse, you might forget to change the school name!
Misspell the college's name . This seems obvious, but many admissions officers have mentioned students misspelling the college's name in their applications. Double and triple check to ensure all mentions of the school are spelled correctly. The same goes for names of programs, professors, and courses.
Excellent "Why This College?" Examples
Let's look at a few examples of stellar "Why This College" essays that worked.
These examples come from students who were accepted to Tufts University.
Depending on the word limit for the colleges you're applying to, yours may be a bit longer.
I spent my Tufts campus visit in a "Sociology of War and Peace" class. The discussion was rich as ideas were tossed back and forth, comparing and contrasting modern warfare in different regions and cultures. The dialogue instantly excited me, but when the students I was sitting with invited me to come to lunch with them, to continue talking about the Middle Eastern conflict, I knew that Tufts was the kind of environment I was looking for: an open community that values dialogue, and a campus with a strong intellectual pulse, even outside of the classroom.
-Jesse Ryan '21
Here, Jesse mentions a specific course that he was able to visit during a tour of Tufts. He details the discussion he observed in the class, as well as an interaction that followed with Tufts students.
He then explains why this experience was significant to him personally .
As an artist, I believe that one's work should reflect the world beyond it. Thus, I'm most attracted to Tufts SMFA's combination of rigorous artistic study with a challenging liberal arts curriculum at the School of Arts and Sciences. I want to inform my art-making with in-depth exploration of sociology, justice, and international relations, creating works that comment on global issues–a prospect uniquely possible at Tufts SMFA. With numerous opportunities for combining art and community work on campus and in Boston, the SMFA program shows art isn't only meant for the classroom; it's meant for the world.
-Isaac Joon-hyuk Choi '21
Isaac's essay starts by explaining his own personal philosophy as an artist.
Next, he reflects on how a specific program at Tufts perfectly complements this philosophy.
His response shows a deep knowledge of the program he's interested in, and he even discusses how he will use the skills he acquires in this program in his future art-making.
I vividly remember stepping onto the roof of Tisch Library and seeing a group of kids sitting in hammocks, overlooking the Boston skyline. I briefly tuned out my tour guide's presentation and began to eavesdrop. The students covered everything from physics to what they had for lunch that day. When they spoke about physics, they did not speak with pretension; instead they spoke with passion. Likewise, when they spoke about something as simple as lunch, they did so with witty intrigue. Tufts students are as interesting as they are interested. This description not only resonates with me, it defines me.
-Christopher Sprunt '21
Notice that Christopher mentions a school facility by name in his first sentence, also providing a vivid description of a Tufts memory that resonated with him.
In his final sentence, he explains why this experience was personally significant.
Christopher is not only pleased by what he's seen and heard from Tufts students, but he also feels that his personality is a great fit.
More "Why This College" Essay Examples!
Written by Stanford student:
Name one thing you are looking forward to experiencing at Stanford. (50 word limit) Hikes to the Dish. I imagine I'll need an occasional break from the rigor of CS221, and I can see this tranquil exercise evolving into a haven for startup nomenclature, debates about Lebron James's legacy, and convoluted stories involving the giant radio telescope and its potential otherworldly applications.
From an MIT applicant:
Although you may not yet know what you want to major in, which department or program at MIT appeals to you and why? (100 words or fewer) From the first "Hello World!" to recent work with artificial intelligence, I have developed an insatiable appetite for turning lines of code into computer programs with real-world applications. When developing, I often ponder: can machine learning solve all of the world's problems — technical and humanitarian? Are cryptocurrencies just a fad that will be gone in five years? As the field offers up as many questions as it does answers, I am drawn to  MIT's Computer Science, Economics and Data Science program, which would enable me to decipher both computer science's inner workings and its ramifications on the world at large.
Written by a Purdue student:
How will opportunities at Purdue support your interests, both in and out of the classroom? (100 words) I can easily picture myself as a Boilermaker: after spending office hours talking to Dr. Bareinboim about the future of machine learning and causal Bayesian networks, the hoops aficionado in me hurriedly makes his way across Stadium Avenue over to Mackey Complex to partake in the tradition that is Indiana vs. Purdue basketball (where I remind others that we have historically had the better record). All the time, I cannot stop thinking about the BlueSky Pitch Competition, which makes me wonder if I should take a quick Uber over to Discovery Park just to practice one last time…
From a Purdue Honors student:
Explain your vision, ideas, or goals for how you hope to shape your honors experience while at Purdue. Please put this in the context of the four pillars which are the foundation of the Honors College. (300 word maximum) If I had to describe the effect of high school on my personal outlook in one word, it would be open-mindedness. In fact, this transformation can be attributed to the four pillars of the Honors College extending into my high school tenure. At McVay High, I made sure to step out of my comfort zone and take an assortment of humanities classes which piqued my interest in economics. Furthermore, my time at the National Cancer Institute has shown me that computer science and the sciences are not mutually exclusive; in fact, intersections of computer science with other disciplines are the foundation of the next medical breakthrough. Simply being in my diverse community and taking part in various service activities through honor societies has opened my eyes to the disparities that exist within my community, prompting me to become a leader not only to direct projects but also to envision and build new ideas never before implemented. Due to my experiences in high school, I became more open-minded, which meant welcoming new ideas, subjects, and individual perspectives. Thus, as much as I intend to explore the realms of computer science and work primarily for private corporations, I believe that Purdue will once again be another step in my journey that will open my eyes to new avenues. Whether I decide to pursue undergraduate research rather than an internship at a big tech company; start an interdisciplinary academic class that combines computer science and economics; study abroad to build my community and global experiences; or even develop my leadership skills by becoming an executive member of the Association of Multicultural Computer Scientists, I know that because of the four pillars at Purdue — pillars that have guided me my entire life — I will lead a life that is more fulfilling.
A Why Tufts essay by a now-Tufts student:
Which aspects of the Tufts undergraduate experience prompted your application? In short, 'Why Tufts?' (100-150 words) The undergraduate experience at Tufts is my ideal ice-cream sundae.  With an emphasis on interdisciplinary learning, I can mesh scoops of political science, community health, and biology, combining disparate perspectives to explore complex healthcare issues. Over this, I will pour indulgent caramel in the form of an internship in Washington, D.C., allowing me to immerse myself in a health policy research project. Next, comes the countless brownie bits of activities, like Tufts' prestigious Mock Trial Team, the Sarabande Repertory Dance Ensemble, and Hillel.  No sundae is complete without a cherry on top. When I toured Tufts, I was amazed by my guide's friendly interactions with every individual he encountered. Surrounded by passionate, supportive, and motivated individuals, I know Tufts is the manifestation of my perfect collaborative environment. This positive atmosphere embodies the maraschino cherry on the already overflowing ice-cream heap, ensuring my undergraduate experience satisfies the sweetest of cravings. 
A Why Michigan essay from a now-Wolverine:
Describe the unique qualities that attract you to the specific undergraduate College or School (including preferred admission and dual degree programs) to which you are applying at the University of Michigan. How would that curriculum support your interests? (Required for all applicants – 550 words) During my 3rd-grade class's wax museum, I dressed up like Mark Zuckerberg, wearing just his typical gray shirt and blue jeans. On long car rides, I listened attentively to my father describe moments from Walter Isaacson's Steve Jobs , retelling captivating tales of Jobs' innovation and self-reflection. Ever since I was a kid, I knew I wanted to start my own tech company. Today, you can catch me watching either the hysterical antics of Silicon Valley or soaking in the insightful remarks made by guests on Guy Raz's How I Built This podcast. At the University of Michigan, I'll be the kid you see scarfing down a slice of South U's BBQ Chicken Pizza (or what I like to call the future fuel of my entrepreneurial spirit), loudly chanting "Go Blue!" when we play the Spartans, and taking part in the Ann Arbor Street Art Fair. However, behind the scenes, I'll be feeding my obsession with building the next unicorn through the College of Engineering's Center for Entrepreneurship. You'll find me propelling technological innovation by starting a venture at the TechArb Student Venture Accelerator or helping build companies through the Entrepreneurs Leadership Program. The University of Michigan's intimate environment of innovation and Italian food is the perfect next step for me. In fact, the University of Michigan's strong focus on entrepreneurship would enable me to make my technology startup, Big Time Tech, bigger and better. Wolverines place a large emphasis on social entrepreneurship through the Business+Impact program. Given the program's diverse group of mentors, including the non-profit Board Fellow Program, I would be able to get sound advice crucial to extending the reach of my social venture. In addition, through the Detroit Engagement initiative, I would be able to deploy my product in an area thirsty for the types of opportunities on my platform. Having the ability to minor in entrepreneurship would mean that I could apply the knowledge I learned in classes about venture capital and digital product design to raise money and develop beautiful landing pages for my company, not just finish homework. Finally, on the nights when I will inevitably stay up late, you'll find me growing my venture in the Innovate Blue Innovation Space. Becoming a Wolverine would allow me the opportunity to better understand the intersections of technology with other academic disciplines. Whether I'm drawing upon my work at the National Cancer Institute to aid in Dr. Honglak Lee's research on high fidelity video prediction with large neural networks, funding student startups as a partner at Wolverine Venture Fund, or listening to a tech talk at Shapiro Library, the diversity of opportunities will provide a road map of the avenues I can take with technology. Only at the University of Michigan can someone sell a platform as a digital student loan advisor (LoanSense) or turn dorm room ideas and simple news headlines into applications that help researchers find employment (Perch) and detect counterfeit antimalarial medications (Neo Health). I cannot wait to become a Wolverine and join a community that cultivates my entrepreneurial and technological ardor.
An example of Why Columbia?
Please tell us what you value most about Columbia and why. After an hour and a half commute and a quick glance at Tom's from Seinfeld, we finally made it onto campus. Following our tradition of taking panoramas and making a quick stop at the bookstore, we walked up the steps to Low Library and checked in for our campus tour. A booklet in a newspaper rack caught my eye   The title read "Connecting the Dots – Using Data to Engineer Smarter Urban Spaces." Throughout high school, I committed myself to find ways to use technology to lessen the disparity that exists among my community's members, especially as it relates to finding opportunities best suited for their futures. Whether it be through helping others find jobs, internships, or volunteer positions through my app, Rainy Day, or providing a platform to find reliable, free, tutoring help, high school taught me that creating technology could be utilized to help others find and connect with opportunities. As I perused this dense booklet, I began to discover Columbia's strongest intangible — how the intersection of technology and social good was at the heart of all of its engineering. I had been on numerous college visits before, but while other institutions lined the pages of their advertising materials with "machine learning" and "entrepreneurship," Columbia's pamphlet focused on sustainability, secureness, and connectedness. From the  cover story — which discussed how Columbia engineers used data science to map dangerous intersections and other obstacles to traffic flow — to the section on Dion Khodagholy's work — which outlined how a new class of noninvasive, biocompatible devices could interface with the brain to heal neurological disorders — it was evident that Columbia is a place where technology is used to change the world for good.
Advice From an Outside Expert
Sweet Briar College is a great liberal arts school known for its personalized academics and diverse study opportunities.
The college asks applicants to pen an essay (or similar deliverable) about why they want to attend SBC.
Amy Ostroth, director of communications at Sweet Briar College, gave this advice to students who want to attend the school. You can use her advice for any "Why This College" essay you write:
The best answer is one that is specific to Sweet Briar College. Don't craft an answer that could be sent to any school on your list, but tell us why Sweet Briar is special. For example, you might describe an interaction you had with a faculty member that stuck with you. Maybe you had a meaningful conversation with a student or attended an interesting class during a campus visit. Perhaps you met an alumna at a college fair who stood out to you. Maybe a member of your family has told you stories about their time at Sweet Briar. In short, describe what was happening when you first thought, "This is the place for me." Tell us a story that emphasizes what is special about Sweet Briar and what will be most important to you about your college experience.
Conclusion: Writing the "Why This College" Essay
The "Why This College" essay is important because schools want to ensure that you understand what makes their school unique and that you and the school are a great fit for each other.
Although the prompt may be phrased as either "Why you?" or "Why us?" these questions are essentially the same.
Either way, you'll talk about both what the college can offer you and what you can offer the college in your essay.
To really nail this essay, you'll need to spend a significant amount of time researching the school.
Once you've compiled notes and research, choose 3-5 details that you personally connect with and that are unique to the university or college.
Finally, you're ready to write the essay! Jump right in, with no introduction or conclusion, and be authentic and enthusiastic. Revise and edit , and absolutely don't misspell the name of the college!
Follow these tips, and your "Why This College" essay can help you stand out from the crowd—and earn that acceptance letter you've been dreaming of!
Learn how we can help you and your school with college and career guidance!
Fill Out Our Form!
Featured Solution
College Application Boot Camp
Stay on track and ease your anxiety with our second-to-none college application assistance.
Related posts:
Quick Links
Ethics & Honesty
Free Consult
Privacy Policy
Satisfaction and Money-Back Guarantee
Join Our Team
(732) 407-5082
[email protected]
Sign up for the The Admissions Strategist newsletter to get the latest information on college and career success
How to Write a "Why This College" Essay
Reviewer & Writer
Share this Article
"Why this college" essays allow applicants to describe why they should gain admission.
Writing a successful "why this school" essay involves doing research about the college.
Applicants should also be as specific as possible when crafting their essays.
When it comes to college application essays , one common type of prompt deals with "why this college." This essay gives applicants the opportunity to share their knowledge of the school and demonstrate why they belong there.
Read on for practical tips on how to craft this unique type of college essay and see a "why this school" essay example.
BestColleges.com is an advertising-supported site. Featured or trusted partner programs and all school search, finder, or match results are for schools that compensate us. This compensation does not influence our school rankings, resource guides, or other editorially-independent information published on this site.
Ready to Start Your Journey?
What is the purpose of "why us" college essays.
Colleges and universities don't ask students to write a "why did you choose this college" essay just so they can hear compliments about the school. These essays serve a specific purpose: to help you convince admissions committees that you're a good fit.
You can also use "why this college," or "why us," essays as a way to introduce yourself and your passions.
Admissions officers look for several points when evaluating "why this college" essays. They want to know about a student's interests, values, and goals. They also look for students who demonstrate genuine interest in the school.
Examples of "Why This College" Essay Prompts
"Why this college" essays are not always as straightforward as simply answering the question "Why do you want to study with us?" Colleges and universities often ask particular questions, hoping to see how students respond to a prompt and follow instructions.
The list below shows how several of these essay prompts may differ. For example, a University of Central Florida prompt encourages applicants to write about themselves. In contrast, the University of Michigan and New York University provide prompts that ask about what students find interesting about the schools.
Columbia University : "Why are you interested in attending Columbia University? We encourage you to consider the aspect(s) that you find unique and compelling about Columbia."
University of Central Florida : "Why did you choose to apply to UCF? What qualities or unique characteristics do you possess that will allow you to contribute to the UCF community?"
University of Michigan : "Describe the unique qualities that attract you to the specific undergraduate college or school (including preferred admission and dual-degree programs) to which you are applying at the University of Michigan. How would that curriculum support your interests?"
New York University : "We would like to know more about your interest in NYU. What motivated you to apply to NYU ? Why have you applied or expressed interest in a particular campus, school, college, program, and/or area of study? If you have applied to more than one, please also tell us why you are interested in these additional areas of study or campuses. We want to understand — Why NYU?"
University of Pennsylvania : "Considering the specific undergraduate school you have selected, how will you explore your academic and intellectual interests at the University of Pennsylvania?"
Popular Online Bachelor's Programs
Learn about start dates, transferring credits, availability of financial aid, and more by contacting the universities below.
5 Tips for Writing a Great "Why This College" Essay
Follow the five tips below to help your "why this school" essay leave a memorable impression on admissions officers.
1. Treat Each "Why Us" Essay Individually
Although it may seem tempting to write one essay about why you want to attend college and send it to every school, this strategy isn't likely to get you far. Essay readers can tell when applicants write a general essay, and this may make it seem like you failed to make an effort. Instead, acknowledge specific characteristics of the school.
2. Spend Time Researching Your Schools
By researching your target schools, you can reference that information in your essays to impress admissions officers. In short, research shows you did your homework.
Instead of writing about general details like school size, try to include more in-depth information you can find by looking at faculty websites, student reviews, and course offerings. You can also reference info you received during any on-campus visits or admissions events.
3. Focus on Your Fit With the School
Highlight elements of the school that appeal to you and discuss why the school is a good fit for you based on these factors. You'll want to consider the institution's strengths and how these align with your own interests and your personality as a whole. Also, take time to explain how this college can help you meet your academic and career goals.
4. Provide Specific Details and Examples
Avoid general cliches, tropes, and superlatives — generalizations won't impress admissions officers. Instead, refer to specific details that explain why you want to attend that particular school. For example, you could make note of unique programs that stand out to you, your interest in research opportunities, or a desire to take classes from a certain professor.
5. Demonstrate a Sense of Enthusiasm
Find ways to communicate your excitement in your essay to liven it up and demonstrate your interest to the admissions committee. For instance, you might talk about a positive interaction you've had with a professor, student, or alum. Alternatively, you could tell a story about your experience visiting the campus.
Once again, avoid generalities — enthusiasm expressed through cliches can come across insincere.
How to Structure a "Why This College" Essay
First paragraph.
The beginning of your essay is an opportunity to introduce yourself, your academic goals, and your passions. Catch the reader's attention by starting out with a surprising statement or interesting anecdote. Then, give the reader a sense of who you are so they know why you believe you're a good fit for the school.
Body Paragraph(s)
In the body of your essay , address the specifics of the school and why these resonate with you. Describe details that prove you've done your research and that demonstrate your interest in a certain academic area. Remember to stay away from generalities, which can sound unconvincing.
Closing Paragraph
Close the essay by communicating your enthusiasm for the college. Avoid any trite or cliche phrases. Be authentic when expressing your hope to attend this college. You can circle back to the first paragraph or end on a note looking toward your future at the school.
"Why This College" Essay Example
"why this college" essay sample.
When I was four years old, I told my parents with the utmost certainty that I would grow up to be Buzz Lightyear. Although I eventually learned that becoming a fictional character is impossible, my fascination with space continued throughout the years. I've attended space camp for the past four years and enrolled in advanced math and science classes, all with the dream that I can eventually make a real impact in the mission of exploring the stars.
That's why the University of Michigan is my top choice for college. I know exactly what I want to do with my career, and I'm confident that the Aerospace Engineering SUGS Program would be a perfect fit. The ability to earn both my bachelor's and master's degrees in aerospace engineering in five years could help me dive straight into my passion.
I'm also eager to take advantage of the many advantages of the program that help students gain real-world experience. The opportunity to design an entire spacecraft system in the capstone course during my senior year already excites me. I'd love to gain hands-on research experience through the summer research program, especially under the guidance of a faculty mentor. Plus, the ability to study engineering during a semester abroad in Berlin or Hong Kong already has me browsing language classes at U-M for my electives.
I may never grow up to become Buzz Lightyear. But the unique opportunities available at U-M would allow me to make a legitimate career out of my lifelong passion.
Featured Image: Cavan Images / Cavan / Getty Images
Explore More College Resources
7 expert tips for the common app essay.
9 Tips for Raising Your College Admission Chances
Writing About COVID-19 in Your College Essay
Compare Your School Options
View the most relevant schools for your interests and compare them by tuition, programs, acceptance rate, and other factors important to finding your college home.
Your Trusted Advisors for Admissions Success
Admissions and test prep resources to help you get into your dream schools
14 College Essay Examples From Top-25 Universities (2022–2023)
College essay examples from students accepted to harvard, stanford, and other elite schools.
REVIEWING SUCCESSFUL COLLEGE ESSAY EXAMPLES CAN HELP YOU UNDERSTAND HOW TO MAXIMIZE YOUR ODDS OF ACCEPTANCE
Responding effectively to college essay prompts is quite different from other essay writing. The combined challenge of addressing a question in an interesting way while staying focused and making yourself stand out, all within a limited number of words, is something that students struggle with every year. With a wide variety of prompts used by each school, alongside the Common App essays , it can be overwhelming to write strong, memorable essays.
However, there are some standard practices that will help elevate your essay:
Directly address any questions the prompt asks. Many essay prompts will ask you to write about extracurricular experiences in your life or to list interests such as your favorite movies or music. Be sure to include the answer to any questions and don't get distracted while providing context or other extra information.
Use specific information. Make sure to mention the specific volunteer program you worked at or the name of your favorite instructor from your summer STEM camp. While it's important not to overburden your essay with small details, peppering in a few specifics will highlight what's important to you both academically and personally.
Create a narrative. Just like with any story or news article, you want to start your essays with a good hook. Setting the stage for your experiences, including anecdotes to drive home a point, or carrying a thematic element throughout your essay will help keep the reader interested and will show off your creativity.
Reuse material. There's no reason to write completely new essays for every school you're applying to. Many schools ask the same questions with slightly different wording, like the commonly used "diversity essay" which essentially asks how you contribute and benefit from diversity. With some editing, a single essay could answer multiple prompts — and cut down on your stress!
Here are some example essays from some of the thousands of students we've helped get accepted to their dream school.
Note: Some personally identifying details have been changed.
College essay example #1
This is a college essay that worked for Harvard University .
(Suggested reading: How to Get Into Harvard Undergrad )
This past summer, I had the privilege of participating in the University of Notre Dame's Research Experience for Undergraduates (REU) program . Under the mentorship of Professor Wendy Bozeman and Professor Georgia Lebedev from the department of Biological Sciences, my goal this summer was to research the effects of cobalt iron oxide cored (CoFe2O3) titanium dioxide (TiO2) nanoparticles as a scaffold for drug delivery, specifically in the delivery of a compound known as curcumin, a flavonoid known for its anti-inflammatory effects. As a high school student trying to find a research opportunity, it was very difficult to find a place that was willing to take me in, but after many months of trying, I sought the help of my high school biology teacher, who used his resources to help me obtain a position in the program.
Using equipment that a high school student could only dream of using, I was able to map apoptosis (programmed cell death) versus necrosis (cell death due to damage) in HeLa cells, a cervical cancer line, after treating them with curcumin-bound nanoparticles. Using flow cytometry to excite each individually suspended cell with a laser, the scattered light from the cells helped to determine which cells were living, had died from apoptosis or had died from necrosis. Using this collected data, it was possible to determine if the curcumin and/or the nanoparticles had played any significant role on the cervical cancer cells. Later, I was able to image cells in 4D through con-focal microscopy. From growing HeLa cells to trying to kill them with different compounds, I was able to gain the hands-on experience necessary for me to realize once again why I love science.
Living on the Notre Dame campus with other REU students, UND athletes, and other summer school students was a whole other experience that prepared me for the world beyond high school. For 9 weeks, I worked, played and bonded with the other students, and had the opportunity to live the life of an independent college student.
Along with the individually tailored research projects and the housing opportunity, there were seminars on public speaking, trips to the Fermi National Accelerator Laboratory, and one-on-one writing seminars for the end of the summer research papers we were each required to write. By the end of the summer, I wasn't ready to leave the research that I was doing. While my research didn't yield definitive results for the effects of curcumin on cervical cancer cells, my research on curcumin-functionalized CoFe2O4/TiO2 core-shell nanoconjugates indicated that there were many unknown factors affecting the HeLa cells, and spurred the lab to expand their research into determining whether or not the timing of the drug delivery mattered and whether or not the position of the binding site of the drugs would alter the results. Through this summer experience, I realized my ambition to pursue a career in research. I always knew that I would want to pursue a future in science, but the exciting world of research where the discoveries are limitless has captured my heart. This school year, the REU program has offered me a year-long job, and despite my obligations as a high school senior preparing for college, I couldn't give up this offer, and so during this school year, I will be able to further both my research and interest in nanotechnology.
College essay example #2
This student was admitted to Harvard University.
I believe that humans will always have the ability to rise above any situation, because life is what you make of it. We don't know what life is or why we are in this world; all we know, all we feel, is that we must protect it anyway we can. Buddha said it clearly: "Life is suffering." Life is meant to be challenging, and really living requires consistent work and review. By default, life is difficult because we must strive to earn happiness and success.
Yet I've realized that life is fickler than I had imagined; it can disappear or change at any time. Several of my family members left this world in one last beating symphony; heart attacks seem to be a trend in my family. They left like birds; laughing one minute and in a better place the next.
Steve Jobs inspired me, when in his commencement address to Stanford University in 2005, he said "Your time is limited, so don't waste it living someone else's life. Don't be trapped by dogma--which is living with the results of other people's thinking." I want to make mistakes, because that is how I learn; I want to follow the beat of my own drum even if it is "out of tune." The important thing is to live without regrets, so when my heart ceases to beat, it will make one last happy note and move on.
I want to live my life daily. Every day I want to live. Every morning when I wake up, I want to be excited by the gift of a new day. I know I am being idealistic and young, and that my philosophy on life is comparable to a calculus limit; I will never reach it. But I won't give up on it because, I can still get infinitely close and that is amazing.
Every day is an apology to my humanity; because I am not perfect, I get to try again and again to "get it right." I breathe the peace of eternity, knowing that this stage is temporary; real existence is continuous. The hourglass of life incessantly trickles on and we are powerless to stop it.
So, I will forgive and forget, love and inspire, experience and satire, laugh and cry, accomplish and fail, live and die. This is how I want to live my life, with this optimistic attitude that every day is a second chance. All the time, we have the opportunity to renew our perspective on life, to correct our mistakes, and to simply move on. Like the phoenix I will continue to rise from the ashes, experienced and renewed. I will not waste time for my life is already in flux.
In all its splendor The Phoenix rises In a burst of orange and yellow It soars in the baby blue sky Heading to that Great Light Baptized in the dance of time Fearless, eternal, beautiful It releases a breathtaking aurora And I gasp at the enormity
Struggling to write your college essays?
Get our free 110-page guide to help you with every single one: How to Get Into America's Elite Colleges: The Ultimate Guide
100% privacy. No spam. Ever.
Thank you! Your guide is on its way. In the meantime, please let us know how we can help you crack the the college admissions code . You can also learn more about our 1-on-1 college admissions support here .
College essay example #3
This is a college essay that worked for Duke University .
(Suggested reading: How to Get Into Duke )
As soon as the patient room door opened, the worst stench I have ever encountered hit me square in the face. Though I had never smelled it before, I knew instinctively what it was: rotting flesh. A small, elderly woman sat in a wheelchair, dressed in a hospital gown and draped in blankets from the neck down with only her gauze-wrapped right leg peering out from under the green material. Dr. Q began unwrapping the leg, and there was no way to be prepared for what I saw next: gangrene-rotted tissue and blackened, dead toes.
Never before had I seen anything this gruesome–as even open surgery paled in comparison. These past two years of shadowing doctors in the operating room have been important for me in solidifying my commitment to pursue medicine, but this situation proved that time in the operating room alone did not quite provide a complete, accurate perspective of a surgeon's occupation. Doctors in the operating room are calm, cool, and collected, making textbook incisions with machine-like, detached precision. It is a profession founded solely on skill and technique–or so I thought. This grisly experience exposed an entirely different side of this profession I hope to pursue.
Feeling the tug of nausea in my stomach, I forced my gaze from the terrifying wound onto the hopeful face of the ailing woman, seeking to objectively analyze the situation as Dr. Q was struggling to do himself. Slowly and with obvious difficulty, Dr. Q explained that an infection this severe calls for an AKA: Above the Knee Amputation. In the slow, grave silence that ensued, I reflected on how this desperate patient's very life rests in the hands of a man who has dedicated his entire life to making such difficult decisions as these. I marveled at the compassion in Dr. Q's promise that this aggressive approach would save the woman's life. The patient wiped her watery eyes and smiled a long, sad smile. "I trust you, Doc. I trust you." She shook Dr. Q's hand, and the doctor and I left the room.
Back in his office, Dr. Q addressed my obvious state of contemplation: "This is the hardest part about what we do as surgeons," he said, sincerely. "We hurt to heal, and often times people cannot understand that. However, knowing that I'm saving lives every time I operate makes the stress completely worth it."
Suddenly, everything fell into place for me. This completely different perspective broadened my understanding of the surgical field and changed my initial perception of who and what a surgeon was. I not only want to help those who are ill and injured, but also to be entrusted with difficult decisions the occupation entails. Discovering that surgery is also a moral vocation beyond the generic application of a trained skill set encouraged me. I now understand surgeons to be much more complex practitioners of medicine, and I am certain that this is the field for me.
College essay example #4
This is a supplemental essay that worked for Stanford University .
(Suggested reading: How to Get Into Stanford Undergrad and How to Ace the Stanford Roommate Essay )
In most conventional classrooms, we are taught to memorize material. We study information to regurgitate it on a test and forget it the following day. I thought this was learning. But this past summer, I realized I was wrong.
I attended the SPK Program, a five-week enrichment program with New Jersey's best and brightest students. I lived on a college campus with 200 students and studied a topic. I selected Physical Science. On the first day of class, our teacher set a box on the table and poured water into the top, and nothing came out. Then, he poured more water in, and everything slowly came out. We were told to figure out what had happened with no phones or textbooks, just our brains. We worked together to discover in the box was a siphon, similar to what is used to pump gas. We spent the next weeks building solar ovens, studying the dynamic of paper planes, diving into the content of the speed of light and space vacuums, among other things. We did this with no textbooks, flashcards, or information to memorize.
During those five weeks, we were not taught impressive terminology or how to ace the AP Physics exam. We were taught how to think. More importantly, we were taught how to think together. Learning is not memorization or a competition. Learning is working together to solve the problems around us and better our community. To me, learning is the means to a better future, and that's exciting.
College essay example #5
This is a college essay that worked for University of Pennsylvania (UPenn).
(Suggested reading: How to Get Into UPenn )
When I was thirteen and visiting Liberia, I contracted what turned out to be yellow fever. I met with the local doctor, but he couldn't make a diagnosis simply because he didn't have access to blood tests and because symptoms such as "My skin feels like it's on fire" matched many tropical diseases. Luckily, my family managed to drive me several hours away to an urban hospital, where I was treated. Yellow fever shouldn't be fatal, but in Africa it often is. I couldn't believe that such a solvable issue could be so severe at the time—so I began to explore.
The exploration led me to the African Disease Prevention Project (ADPP), a non-profit organization associated with several universities. I decided to create the first high school branch of the organization; I liked its unique way of approaching health and social issues. Rather than just raising money and channeling it through third parties, each branch "adopts" one village and travels there to provide for its basic needs. As branch president, I organize events from small stands at public gatherings to 60-person dinner fundraisers in order to raise both money and awareness. I've learned how to encourage my peers to meet deadlines, to work around 30 different schedules at once, and to give presentations convincing people why my organization is worth their donation. But overall, ADPP has taught me that small changes can have immense impacts. My branch has helped raise almost $3,000 to build water sanitation plants, construct medical clinics, and develop health education programs in the small village of Zwedru. And the effect doesn't stop there—by improving one area, our efforts permeate into neighboring villages as they mimic the lifestyle changes that they observe nearby—simple things, like making soap available—can have a big effect. The difference between ADPP and most other organizations is its emphasis on the basics and making changes that last. Working towards those changes to solve real life problems is what excites me.
I found that the same idea of change through simple solutions also rang true during my recent summer internship at Dr. Martin Warner's lab at UCLA. Dr. Martin's vision involves using already available digital technologies to improve the individualization of healthcare. By using a person's genome to tailor a treatment for them or using someone's personal smartphone as a mobile-monitor to remotely diagnose symptoms, everyday technology is harnessed to make significant strides forward. At the lab, I focused on parsing through medical databases and writing programs that analyze cancerous genomes to find relationships between certain cancers and drugs. My analysis resulted in a database of information that physicians can use to prescribe treatments for their patients' unique cancerous mutations. Now, a pancreatic cancer patient does not need to be the "guinea-pig" for a prototype drug to have a shot at survival: a doctor can choose the best treatment by examining the patient individually instead of relying on population-wide trends. For the first time in my science career, my passion was going to have an immediate effect on other people, and to me, that was enthralling. Dr. Martin's lab and his book, Digital Healthcare: A New Age of Medicine, have shown me that changing something as simple as how we treat a disease can have a huge impact. I have found that the search for the holy grail of a "cure for cancer" is problematic as nobody knows exactly what it is or where to look—but we can still move forward without it.
Working with Project ADPP and participating in medical research have taught me to approach problems in a new way. Whether it's a complex genetic disease or a tropical fever, I've found that taking small steps often is the best approach. Finding those steps and achieving them is what gets me excited and hungry to explore new solutions in the future.
College essay example #6
This student was admitted to UC Berkeley .
(Suggested reading: How to Get Into UC Berkeley and How to Write Great UC Essays )
The phenomenon of interdependency, man depending on man for survival, has shaped centuries of human civilization. However, I feel, the youth of today are slowly disconnecting from their community. For the past few years, human connection has intrigued me and witnessing the apathy of my peers has prompted me to engage in various leadership positions in order to motivate them to complete community service and become active members of society.
Less than a year before ninth grade began, my cousin and close friend passed away from cancer, and in the hodge-podge of feelings, I did not emotionally deal with either death. However, a simple tale helped me deal with these deaths and take action.
I was never fully aware of how closely humans rely upon each other until I read The Fall of Freddy the Leaf by Leo Buscaglia in freshman year. The allegory is about a leaf that changes with the seasons, finally dying in the winter, realizing that his purpose was to help the tree thrive. After reading it, I was enlightened on the cycle of life and realized the tremendous impact my actions had on others.
Last year, I joined the American Cancer Society's Relay for Life, a twenty-four-hour relay walk-a-thon designed to raise funds for cancer research and create awareness about its early detection. I started a team at school, gathered thirty students and chaperones, and raised $800 for the cause. I watched as each student created friendships with other students on our team and members of the Phoenix community. This year, I let a team in the relay for life again with the schoolwide team of 95 members, and we raised $2,900 for the cure for cancer. At first the group leader ship consisted of only my advisor in me; however, I gained the support of the administrators. I spent well over an hour a day preparing for the event, and it was all worth it!
The Sonora Eagles were students of different grade levels, ethnicities, socioeconomic backgrounds, and educational ability. We joked and played football while volunteering. The most important moment occurred during the night's luminaria ceremony, during which cancer patients of the past and present were commemorated. Our whole team gathered around, and I asked people to share how they have been affected by cancer. As I went through the crowd, their faces illuminated by candlelight, their cheeks were wet with cleansing tears, I realize the impact I had on them, the purpose I was fulfilling; but most importantly, I realized the impact they had had on me. The Sonora Eagles were my means for dealing with the death of my loved ones to cancer.
The theme for relay for life is a hope for a cure. Through this experience as a leader, I have come to realize, as a community, we hope together, we dream together, we work together, and we succeed together. This is the phenomenon of interdependency, the interconnectedness of life, the pivotal reason for human existence. I have continued this momentum by starting a Sonora High School chapter of American Cancer Society Youth, a club dedicated to youth involvement and several aspects of the American Cancer Society, including the recent Arizona Proposition 45.
Each one of us leaves find a legacy as we for fill our purpose in life. I believe my purpose as a student is to encourage others to become active community members and motivate them to reach new heights. As a student of the University of California, I will contribute my understanding of the human condition and student motivation to help strengthen student relationships within the campus and throughout the community.
College essay example #7
This is a college essay that worked for Cornell University .
(Suggested reading: How to Get Into Cornell )
My fingers know instinctively, without a thought. They turn the dial, just as they have hundreds of times before, until a soft, metallic click echoes into my eardrum and triggers their unconscious stop. I exultantly thrust open my locker door, exposing its deepest bowels candidly to the wide halls of the high school. The bright lights shine back, brashly revealing every crevice, nook, and cranny, gleaming across its scintillating, bare surfaces. On this first day of senior year, I set out upon my task. I procure an ordinary plastic grocery bag from my backpack. The contents inside collectively represent everything about me in high school – they tell a story, one all about me.
I reach in and let my fingers trail around the surfaces of each object. I select my first prey arbitrarily, and as I raise my hand up to eye level, I closely examine this chosen one. A miniature Flamenco dancer stares back at me from the confines of the 3-D rectangular magnet, half popping out as if willing herself to come to life. Instantly, my mind transports me back a few summers before, when I tapped my own heels to traditional music in Spain. I am reminded of my thirst to travel, to explore new cultures utterly different from my familiar home in Modesto, California. I have experienced study abroad in Spain, visited my father's hometown in China five times, and traveled to many other places such as Paris. As a result, I have developed a restlessness inside me, a need to move on from four years in the same high school, to take advantage of diverse opportunities whenever possible, and to meet interesting people.
I take out the next magnet from my plastic bag. This one shows a panoramic view of the city of Santa Barbara, California. Here, I recall spending six weeks in my glory, not only studying and learning, but actually pursuing new knowledge to add to the repertoire of mankind. I could have easily chosen to spend my summer lazing about; in fact, my parents tried to persuade me into taking a break. Instead, I chose to do advanced molecular biology research at Stanford University. I wanted to immerse myself in my passion for biology and dip into the infinitely rich possibilities of my mind. This challenge was so rewarding to me, while at the same time I had the most fun of my life, because I was able to live with people who shared the same kind of drive and passion as I did.
After sticking up my magnets on the locker door, I ran my fingers across the bottom of the bag, and I realized that one remained. It was a bold, black square, with white block letters proclaiming my motto, "Live the Life You Imagine." In my four years at Cornell University, I will certainly continue to live life as I imagine, adding my own flavor to the Cornell community, while taking away invaluable experiences of my own.
College essay example #8
This student was admitted to Northwestern University .
As I sip a mug of hot chocolate on a dreary winter's day, I am already planning in my mind what I will do the next summer. I briefly ponder the traditional routes, such as taking a job or spending most of the summer at the beach. However, I know that I want to do something unique. I am determined to even surpass my last summer, in which I spent one month with a host family in Egypt and twelve days at a leadership conference in New York City The college courses I have taken at Oregon State University since the summer after 7th grade will no longer provide the kind of challenge I seek.
Six months later, I step off the airplane to find myself surrounded by palm trees, with a view of the open-air airport. I chuckle to myself about the added bonus of good weather, but I know I have come to Palo Alto, California, with a much higher purpose in mind. I will spend six weeks here in my glory, not only studying and learning, but actually pursuing new knowledge to add to the repertoire of mankind. Through the Stanford Institutes of Medicine Summer Research Program, I will earn college credit by conducting original molecular biology research, writing my own research paper, and presenting my findings in a research symposium.
I decided to spend my summer doing research because I knew that I liked scientific thought, and that I would passionately throw myself into any new challenge. I always want to know more – to probe deeper into the laws of the universe, to explore the power and beauty of nature, to solve the most complicated problems. I have an insatiable curiosity and a desire to delve deeper down in the recesses of my intellect. At the Summer Research Program, I found out how much I enjoy thinking critically, solving problems, and applying my knowledge to the real world.
While pursuing research in California, I was also able to meet many similarly motivated, interesting people from across the United States and abroad. As I learned about their unique lifestyles, I also shared with them the diverse perspectives I have gained from my travel abroad and my Chinese cultural heritage. I will never forget the invaluable opportunity I had to explore California along with these bright people.
I could have easily chosen to spend that summer the traditional way; in fact, my parents even tried to persuade me into taking a break. Instead, I chose to do molecular biology research at Stanford University. I wanted to immerse myself in my passion for biology and dip into the infinitely rich possibilities of my mind. This challenge was so rewarding to me, while at the same time I had the most fun of my life, because I was able to live with people who share the same kind of drive and passion as I do.
College essay example #9
When I turned twelve, my stepdad turned violent. He became a different person overnight, frequently getting into fights with my mom. I didn't deal with it well, often crying to my mom's disappointment, afraid that my life would undo itself in a matter of seconds. You might say that my upbringing was characterized by my parents morphing everyday objects into weapons and me trying to morph into the perfect white walls that stood unmoving while my family fell apart.
This period in my life is not a sob story, but rather, the origin story of my love of writing. During a fight once, my stepdad left the house to retrieve a baseball bat from his truck. He didn't use it, but I'll never forget the fear that he would, how close he'd gotten. And in that moment, I did not cry as I was prone to do, but I pulled out a book, and experienced a profound disappearance, one that would always make me associate reading with escapism and healing.
Soon I came to write, filling up loose ruled paper with words, writing in the dark when we didn't have money to pay for electricity. And as I got older, I began to think that there must be others who were going through this, too. I tried to find them. I created an anonymous blog that centered what it meant for a teenager to find joy even as her life was in shambles. In this blog I kept readers updated with what I was learning, nightly yoga to release tension from the day and affirmations in the morning to counter the shame that was mounting as a result of witnessing weekly my inability to make things better at home.
At that time, I felt uncertain about who I was because I was different online than I was at home or even at school where I was editor of my high school literary journal. It took me a while to understand that I was not the girl who hid in the corner making herself small; I was the one who sought to connect with others who were dealing with the same challenges at home, thinking that maybe in our isolation we could come together. I was able to make enough from my blog to pay some bills in the house and give my mom the courage to kick my stepfather out. When he exited our home, I felt a wind go through it, the house exhaling a giant sigh of relief.
I know this is not the typical background of most students. Sharing my story with like-minded teens helped me understand what I have to offer: my perspective, my unrelenting optimism. Because even as I've seen the dark side of what people are capable of, I have also been a star witness to joy and love. I do not experience despair for long because I know that this is just one chapter in a long novel, one that will change the hearts of those who come across it. And I can't wait to see how it will end.
College essay example #10
This student was accepted at Yale University .
(Suggested reading: How to Get Into Yale )
I was a straight A student until I got to high school, where my calm evenings cooking dinner for my siblings turned into hours watching videos, followed by the frantic attempt to finish homework around 4 am. When I got an F on a chemistry pop quiz my mom sat me down to ask me what was happening. I told her I couldn't focus or keep track of all my materials for classes. I thought she would call me lazy, accuse me of wasting the gift of being an American that she and my father gave me. Instead, she looked around at the walls covered in sticky notes, the index cards scattered on the computer desk, the couch, the table, and she said, "How are your friends managing it?"
It turned out while my peers were struggling to juggle the demands of high school it didn't seem like they were working as hard to complete simple tasks. They only had to put things in a planner, not make sure the deadlines were placed in multiple locations, physical and digital. At my next doctor's appointment my mom mentioned that I had a learning problem, but the doctor shook his head and said that I didn't seem to have ADHD. I was just procrastinating, it's natural.
My mom took off from her grocery store job to take me to two more appointments to ask about ADHD, the term the doctor had used, but other doctors were not willing to listen. I had As in every class except for World Literature. But I knew something was wrong. After our third doctor visit, I worked with the librarian after school to sift through research on ADHD and other learning disabilities until we came across the term executive functioning. Armed with knowledge, we went to a new doctor, and before my mom could insist that we get testing or get referred to a specialist, the doctor handed us a signed referral. She asked me about the folder in my hand. I told her it was full of my research. My mom mentioned that some doctors had refused to refer us to a specialist because my grades were too high. "It's because we're Asian," she added.
I was shocked at this revelation. The last three doctors had mumbled something about grades but had never said a thing about race. Before I could deny it fervently, the doctor, who was from Taiwan, nodded sympathetically. She said it's common to miss learning disabilities among different races due to biases. And some adolescents learn to mask symptoms by building systems. "You don't have to prove anything to me. I believe you should get tested." My mom thanked her fervently and the doctor said to her, "She's going to be a great lawyer."
The semester following the confirmation of my learning disability diagnosis was challenging to say the least. My school switched me out of all of my IB courses to "accommodate my special needs," and I went back to the library, working with the librarian with numerous index cards and stacks of books to make a case for discrimination. The librarian, who had become my close confidante, introduced me to an academic tutor who specialized in learning disabilities and taught me skills like using redundancy and time management to make it easier for me to grapple with moving parts. He noted that with ADHD, the problem wasn't always the inability to focus but rather the difficulty focusing without adequate perceived reward. It wasn't that I was not capable but that I had to make myself sufficiently interested or reiterate why something mattered. This reframe changed my life, and when I came back to the library with my new schedule in hand, the most advanced courses my school had to offer, the librarian said, "You're going to make a great lawyer."
I smiled and said, "I've heard that before."
College essay example #11
This student was accepted at the University of Pennsylvania.
My brother and I are exactly one year and one day apart. We look like twins — people confuse us — but we couldn't be any more different. As children we wore the same clothes, received the same haircut. By the time we got to middle school it was clear that my older brother preferred quiet, indoor activities, while I was a born performer who preferred the theatrical, even when off stage. I took his relative silence to be disinterest and found it offensive. To the chagrin of my parents, we simply didn't get along.
I didn't mind having a tense relationship with my brother because I was involved at school. In particular I delved into the world of musical theater in addition to regularly singing solos at our high school choir concerts. I spent hours after school preparing for shows. And when I came home, I practiced as well, falling into a rigorous routine I thought I needed to remain at my best and be competitive for parts.
My bedroom was far enough from my parents so as not to disturb them, but space to practice became an issue with my brother because, well, we shared a room. Imagine him meditating on a window seat while I am belting, trying to sustain a high note. Needless to say, this created tension between us. From my point of view he could have meditated in the living room or while I was at practice, but he wasn't willing to budge. From his point of view, high school was hard enough without the constant sound of Glee arrangements.
At the start of the semester, I practiced "Circle of Life" for a concert audition. While I could sing it fine in its original key, I had a hard time singing it along with the music because the arrangement of the song we were working on had a key change that was out of my range. I couldn't change key without my voice cracking as I switched to a head voice. This was the first time I struggled to learn a song, and I was a week from the audition. I was irritable in that period and stopped practicing, declaring I had reached the height of my singing career. My brother experiencing quiet when I got home for the first time in years.
After a couple days of this, when I got home, he asked me to join him in meditation. And feeling my anger at my inability to navigate this song gracefully, I did. It was difficult at first. I was trying to clear my head. Later my brother told me that wasn't the point. When your mind drifts away, you simply come back, no judgment. I liked the sound of that, and it became my new philosophy. I kept trying at the song, no longer getting angry at myself, and just in time for the audition I was able to maintain power in my voice despite the key change. It was important for me to learn you don't have to always get everything right the first time and that good things come with continual effort. As for my brother, we no longer argue. I now understand why he prefers the quiet.
College essay example #12
This student was admitted to Brown University .
(Suggested reading: How to Get Into Brown )
My parents are aerospace engineers, humble even as their work helps our society explore new frontiers. They believe that you make a stand through the work that you do, not what you say. This is what they taught me. This is what I believed until my sophomore year when I was confronted with a moment where I could not stay quiet.
I live outside of a major city in a small, rural town that's majority white but for a small South Asian population. My high school wasn't diverse by any standards. Some students were openly the children of skinheads. After a racist exchange with a student who insulted her and refused to sit at the same lunch table, my best friend, who was Muslim, did not stand for the pledge of allegiance in homeroom the next day.
I hadn't heard about the encounter that sparked this move on her part and was surprised when she didn't stand up beside me, hand against her heart, mouth chanting an oath. She hadn't mentioned any mounting discomfort to me, nor had I noticed anything. Unlike my "patriotic" peers, I was less upset by her refusal to stand up for the pledge of allegiance and more upset that she didn't share with me that she was hurting and what she was going to do to protest how she was treated because of her beliefs and the color of her skin.
She was suspended for insubordination and when I called her, she said that surely in this situation I might find a way to think of more than my own feelings. I felt ashamed. It didn't even occur to me to seek to understand what was behind her decision in the first place. I apologized, asking how to best support her. She said it was just important that I listen and understand that she could not thrive in an environment that promoted sameness. She spoke to me with a vulnerability I had never heard before. At the end of our conversation, I apologized profusely. She said she did not need my words and what she needed from me was to take a stand.
This was the opposite of the belief my parents drilled in me. I felt conflicted at first, as if by speaking about the situation I was doing something wrong. However, my friend had to deal with a reality that I did not. And perhaps taking a stand would allow my institution and everyone in it to learn to be a more inclusive space for everyone. Maybe there was a way to take a stand and to do the necessary work to change things.
I started a petition with my friend's permission to end her suspension and to take disciplinary action instead on the student who had taken racist actions in the first place. Of the 1000 students at my high school, over 200 signed, a number that far exceeded my expectation. When I shared the results with my friend, she said to me, "Because of who you are, you will always have supporters. Use your power to do good."
Since then, I have tried to be more aware that not everyone experiences comfort in the same environments that I do. Rather than assume everyone feels safe and supported, it's best to create space to listen and to ask how you can be supportive. My friend and I created a club to foster cross-cultural dialogue. In the past year two other clubs of its kind began at other local schools. More than anything I am proud that I have learned to be a better friend and a more thoughtful community member in a way that honors who I am and what I value.
College essay example #13
This is a college essay that worked for Washington University in St. Louis (WashU).
I held my breath as my steady hands gently nestled the crumbly roots of the lettuce plant into the soil trench that I shoveled moments before. Rainwater and sweat dripped from my brow as I meticulously patted and pressed the surrounding earth, stamping the leafy green creature into its new home. After rubbing the gritty soil off of my hands, I looked at Brian, a co-volunteer and nonverbal 20-year-old with autism, who extended his arm for a high-five. In the year that I've been working with him, I've watched him revel in planting, nurturing, and eventually harvesting his veggies, especially the grape tomatoes, which we enjoy eating fresh off the vine! Upon walking to the next row of hollowed cavities, we were not contemplating the lengthy work that lay ahead, but rather, we sought to liberate the helpless lettuces, imprisoned in produce cartons that were too small for them to grow in. Finally, after taking a step back to admire the day's last plant, my chest swelled as a wave of contentment flushed through my body.
My love for gardening began when I moved to Georgia during my sophomore year. In the time I've spent learning how to garden, I've developed an affinity for watching my vegetables grow to maturity, eager to be harvested and sold at the Saturday market. Though many see gardening as tedious busywork, I find it meditative, as I lose track of time while combining peat moss and soil in the garden's compost mixer. Saturday morning garden work has become a weekend ritual, ridding me of all extraneous responsibilities. My body goes into autopilot as I let my mind wander. I don't actively focus on focusing, but rather I observe myself internally digest the week's events. I'm a bystander to fireworks of thought that explode in my mind as my perception of important matters becomes trivial. Sometimes, it's the physics midterm that suddenly seems less daunting or the deadlines I need to meet for my Spanish project that push back farther. Other times, I contemplate alternative endings to conversations or make perfect sense of the calculus answer that was at the tip of my tongue in class.
I met Brian, a close friend of mine who also basks in the tranquility of nature, through my gardening endeavors. While we aren't able to communicate verbally, we speak the language of earth, water, peat, and seedlings. He doesn't speak with words, but his face tells stories of newly found purpose and acceptance, a pleasant contrast to the typical condescension and babying he feels by those who don't think he's capable of independent thought.
Throughout my time in the garden with Brian, I began to understand that he, like everyone, has a particular method of communicating. There are the obvious spoken languages, body languages, facial expressions, and interactions we share on a day-to-day basis that reflect who we are and communicate what we represent. Brian expresses himself through various manifestations of unspoken language that he uses to signal how he feels or what he wants. But the nuanced combinations of different methods of communicating are oftentimes overlooked, raising a barrier to mutual understanding that prevents one from being capable of truly connecting with others. I began to understand that in order to reach people, I have to speak in their language, be it verbally or otherwise. Working with Brian over the past year has made me more aware that people can have difficulty expressing themselves. I found that I can positively lead people if I can communicate with them, whether on the track or in my Jewish youth group discussions. As I move into the next phases of my life, I hope to bring these skills with me because, in order to effectuate positive change in my community, I learned that I must speak in the language of those around me. Those are the words Brian taught me.
College essay example #14
This student was accepted at Brown University.
It felt like I threw myself out of a plane without a parachute. My eyes firmly shut, I feared for my life as I plummeted towards the ground. In hindsight, perhaps half coming out at a public restaurant wasn't the brightest idea. Then again, living as the half-closeted queer kid meant that I was all too familiar with intimidating situations.
I asked my mom: "What would you do if I had a girlfriend?" She instantly replied that she couldn't understand. Immediately, my heart dropped and the emotional free fall began. She explained that Americans choose to be gay for personal enjoyment, which in my Korean culture is an attitude that is severely frowned upon. I sat there like a statue, motionless and afraid to speak, blindly hurtling towards a hard reality I hadn't expected. Rejection cut me deeply and I started to feel the itch of tears welling in my eyes, yet I had to contain myself. I couldn't let the pain seep through my facade or else she would question why I cared. All I could do was keep looking down and shoveling food into my mouth, silently wishing I could just disappear. That night, I realized it would be a long time before I could fully come out to my mom. My eyes tightened as I continued to fall.
In the following weeks, I started noticing how discomfort played a natural part in my life. I recognized the anxious reactions of my classmates as I argued with my Christian friends when they said my queerness is a sin. I observed the judgmental glances my mentors gave me as I passionately disagreed with my conservative lab mates over my sister's abortion. Eventually, my friends decided to censor certain topics of discussion, trying to avoid these situations altogether. I felt like vulnerability was the new taboo. People's expressions and actions seemed to confine me, telling me to stop caring so much, to keep my eyes closed as I fall, so they didn't have to watch.
Had others felt uncomfortable with me in the same way I had felt uncomfortable with my mom? Do they feel that our passions might uncover a chasm into which we all fall, unsure of the outcome?
Perhaps it was too raw , too emotional .
There was something about pure, uncensored passion during conflict that became too real. It made me, and the people around me, vulnerable, which was frightening. It made us think about things we didn't want to consider, things branded too political, too dangerous. Shielding ourselves in discomfort was simply an easier way of living.
However, I've come to realize that it wasn't my comfort, but rather, my discomfort that defined my life. My memories aren't filled with times where life was simple, but moments where I was conflicted. It is filled with unexpected dinners and unusual conversations where I was uncertain. It is filled with the uncensored versions of my beliefs and the beliefs of others. It is filled with a purity that I shouldn't have detained.
Now, I look forward to tough conversations with a newfound willingness to learn and listen, with an appreciation for uncertainty. I urge others to explore our discomfort together and embrace the messy emotions that accompany it. I try to make our collective discomfort more navigable. Since that dinner, my relationship with my mother is still in free fall. It's dangerous and frightening. Thankfully, the potentially perilous conversations I've had with my friends has given me a newfound appreciation for my own fear. I'll admit, part of me still seeks to close my eyes, to hide in the safety I'll find in silence. Yet, a larger part of me yearns to embrace the dangers around me as I fall through the sky. I may still be falling, but this time, I will open my eyes, and hopefully steer towards a better landing for both my mom and me.
THERE'S NO REASON TO STRUGGLE THROUGH THE COLLEGE ADMISSIONS PROCESS ALONE, ESPECIALLY WITH SO MUCH ON THE LINE. SCHEDULE YOUR COMPLIMENTARY 30-MINUTE CONSULTATION TO ENSURE YOU LEAVE NOTHING TO CHANCE.

SAT BootCamp
SAT MasterClass
SAT Private Tutoring
SAT Proctored Practice Test
ACT Private Tutoring
Academic Subjects
College Essay Workshop
Academic Writing Workshop
AP English FRQ BootCamp
1:1 College Essay Help
Online Instruction
Free Resources
How to Write a "Why This College" Essay + Examples that Worked for the Ivy League
How to write a "why this college" essay + examples that worked for the ivy league.
Bonus Material: Download 30 Real College Essays that Got Students Into Princeton
College admissions have never been more competitive. With acceptance percentages for top colleges in the low teens (or lower for Ivies!), you need to take every opportunity to stand out from other applicants.
We all know the importance of grades, test scores, and the personal statement. But there's one part of the process that students all too often underestimate: the supplemental essays.
In this post, we'll take you through how to approach one of the most common supplemental prompts: the "Why this college?" essay.
Jump to section:
Why do colleges ask this question? Types of "Why this college?" prompts Step 1: Research unique offerings! Step 2: Link to your story! Step 3: Create a frame for your essay A list of Don'ts Rules to remember Next steps
Download 30 Successful College Essays
Why do colleges ask this question?
This is one of the most common supplemental questions asked by colleges, especially by some of the most competitive ones! For example, six of the eight Ivies have an essay that basically asks you to answer that simple-sounding question: "Why us?"
You might be tempted to think these questions are silly or unimportant. But the truth is that they matter a whole lot. What colleges are looking for in these essays is, at heart, two things: proof that you're a good fit, and proof that you're actually committed to attending.
Think about these essays as conveying to the college two fundamental things: that you're interest ing , and that you're interest ed .
Why does that matter? Well, think about it from the college's perspective. Elite colleges are committed to admitting only a tiny percentage of the tens of thousands of applications they receive yearly.
Because of that, it's massively important that those lucky and exceptional few they do accept will actually contribute to the community. They want the best!
At the same time, these colleges don't want to "waste" an acceptance on a student who then goes on to enroll somewhere else. They want to be reasonably confident that, if they accept you, you'll take them up on their offer.
It's a little like dating: they want to be sure you're good relationship material, but they also don't want to ask you out if it doesn't seem like you're interested.
Types of "Why this college?" prompts
Sometimes, the prompt will really be as simple as "Why Dartmouth?" Other times, though, these prompts will highlight some particular aspect they want you to focus on. Take a look at the below prompts, and see if you can spot the difference:
Considering the specific undergraduate school you have selected, how will you explore your intellectual and academic interests at the University of Pennsylvania? (150-200 words)
How will you explore community at Penn? Consider how Penn will help shape your perspective and identity, and how your identity and perspective will help shape Penn. (150-200 words)*
In 300 words or less, help us understand how you might engage specific resources, opportunities, and/or communities here. We are curious about what these specifics are, as well as how they may enrich your time at Northwestern and beyond.
These are all "Why us?" essays. But UPenn splits this question into two separate prompts: the first is specifically about "intellectual and academic interests," while the second is specifically about "community." The third prompt, from Northwestern, is more general: it's really about any aspects of the university that draw you in.
Colleges will generally ask the "Why us?" question in one of three ways:
An overall question asking you to focus on anything that appeals to you about the school.
A specific question asking how you'll use the school's resources to pursue your academic interests.
A specific question asking how you'll engage with non-academic elements of the school, often framed around community.
Though these questions are all being asked for the same purpose, they'll require you to discuss different aspects of the school and of yourself.
Now that you know what these prompts look like and what they're for, let's take a look at how you should start answering them.
Download 30 College Essays That Got Students Into Princeton
Step 1: Research unique offerings!
It might sound obvious, but you cannot write one of these essays without first doing serious research into the school's offerings. Get on the computer, go through the school's website, and note down specific offerings that interest you. For academics, some things to look into might be:
Whether the school has a unique approach to the core curriculum (e.g., Brown or Barnard).
Research opportunities for undergraduates.
Unique service learning or study abroad opportunities.
Unique work opportunities (e.g., Northeastern's CoOp program)
Opportunities within your planned major (unique tracks, specializations, etc.)
You might notice I used the word "unique" a lot there. It may sound repetitive, but it does stress the point: you need to focus on aspects that are unique to the school you're applying to!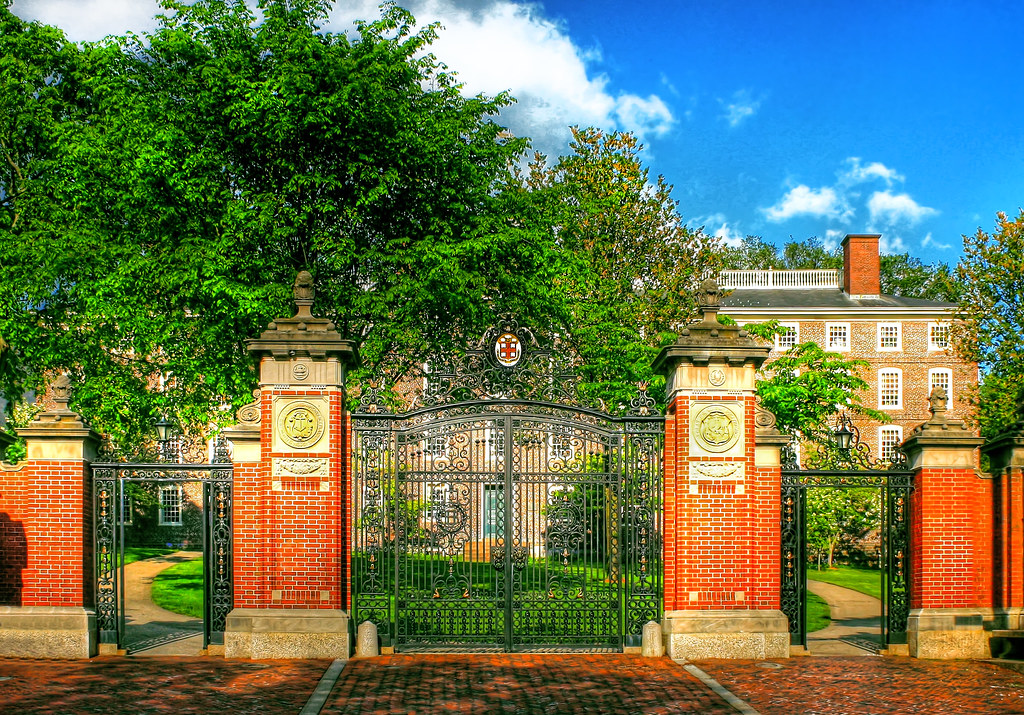 Anyone who's worked with college essays has seen a fair share that say something like:
Part of what I'm excited about at School X is the robust Economics department, where I'll be able to take classes like Introduction to Microeconomics and International Economics .
What's the problem there? Well, every school with an economics department is going to offer those classes! It's not unique, and it suggests that the author of that sentence didn't do their research or, even worse, doesn't really have any specific reason for choosing School X.
If you're looking to discuss community aspects, you should do the same kind of research, perhaps focusing on:
Unique college-wide initiatives (e.g., Dartmouth's Sophomore Summer)
Student clubs/organizations
Anything specific the college stresses as a point of pride in terms of values, diversity, etc.
Researching unique offerings from these schools can be difficult: how do you know what's unique enough to mention? Or what a particular school really prides itself on?
If you're struggling with this first key step, reach out to one of experienced college essay coaches , who can help you through the process so you know what to write about before you start.
Step 2: Link to your story!
But that research is only half the battle. Schools don't just want a list of what they do well. Remember our two guiding principles for these essays: prove you'll be a good fit, and prove you're interested.
To do that, you'll have to connect any specific opportunities you mention with your own narrative. What about you —your experiences, passions, values, successes, failures—has led you to be interested in these specific opportunities presented by the school?
Remember that all college essays are stories. When these "Why us?" essays are perfect, it should make the admissions committee feel that your journey up to this point has naturally led you to apply to their school.
So, don't think of this as an essay about the school itself. It is, like all these college essays, an essay about you as a person . The only difference is you have to show how your story intersects with what this particular college can do for you .
As an initial brainstorming exercise, make two columns. In the first, list all of those specifics you researched in step one. In the second column, put what connects you to each of those specific offerings. Activities you've been involved with, important moments in your life, values you hold dear. Wherever you have the strongest connections, that's what you'll write about.
Thinking strategically, you can especially focus on strong connections that also tie in to your most impressive achievements, whether academic or extracurricular, because you'll get another chance to reference them in your supplemental essays.
For inspiration, check out 30 examples of real college essays by some of the most successful applicants in the world, who told their stories in interesting and unique ways.
Step 3: Create a frame for your essay
Each of these essays should be personalized to the school you're applying to. But , because this is at heart an essay about yourself, you can create an introduction and conclusion (a "frame") that you tweak only slightly for multiple schools.
The first paragraph, whenever possible, should be eye-catching and specific to you. Often, the best way to do this is with some small anecdote or mini-story from your life that contextualizes the rest of the essay.
Are you going to apply to these schools as a Math major? Well, then you might want to start the essays with a short description of the moment you fell in love with math, or with what burning questions drive you to pursue it in college.
Your last paragraph (which should be very short) can return to this story or to some other key element of yourself that explains your goals within the context of the essay. With the first and last paragraph, you should have a deeply personal frame that gives context for what you say in the body of your essay.
This frame doesn't have to change much: if it fits for the prompt, reuse it! But do change the body paragraphs. Since those paragraphs are all about the specifics for the school you're applying to, each of those needs to be written from scratch.
A list of Don'ts:
Writing these essays can get pretty complicated. There's a lot of nuance, a lot of potential pitfalls, and a lot on the line (which is why you should look into working with one of our experts). But one good place to start is with what you shouldn't do:
Avoid all generalizations about the strength of the program, the prestige of the faculty, or the rigor of the academics.
Avoid talking too much about the location of the school, especially for schools in major cities like NYC.
Exception: if your application can show a demonstrated interest in a particular field (e.g., if you've already done research with a professor, or published something in a relevant journal), then it will seem much more believable when you reference a professor or coursework.
Similarly, avoid name-dropping specific buildings or locations at the school as if you've already been there. Generally, don't say things like "I can already see myself walking through the doors of Firestone Library."
Do your best to avoid stock/cliche sentences like, "I am passionate about […]" or "[…] really stands out to me as an incredible opportunity." It's more than likely some of these will sneak into your writing, but cut as much of them as you can.
Don't spend too much time describing the college's program/club/etc. without tying it specifically to you . The admissions officers already know that their school is great, and they don't need you to explain their special community-building outdoor adventure program! What they want to know is what is specifically attractive about that adventure program to you and how it ties into your past accomplishments and future plans.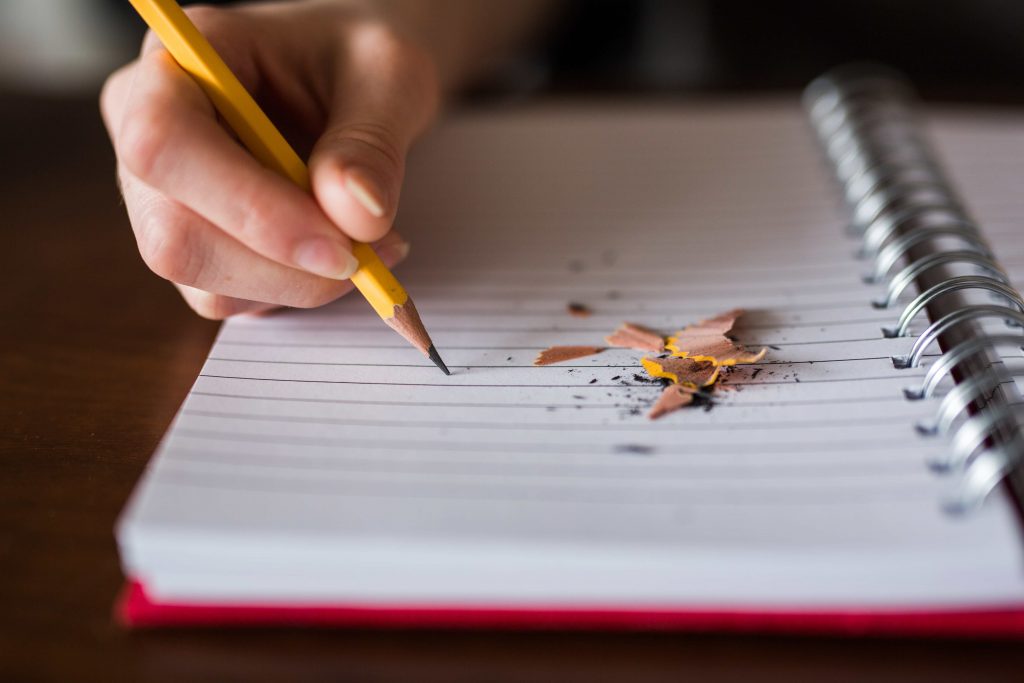 Rules to remember
By far the best way to excel on these essays is to work with a qualified college essay coach . There's nothing like a second set of eyes to give you perspective and guidance on your work! But regardless of whether you get assistance or set out on your own, keep the below rules in mind:
There are no "optional" essays ! If a school offers you a prompt, always write a response.
Balance school specifics with your own narrative. Always show how what you like about the college connects back to your experiences .
Every sentence should be specific to you and/or the school : if you read a sentence and it could have been written by someone else or about some other school, you need a better sentence.
Avoid generalizations; focus on specifics .
So, now that you've read this post and gotten a better idea of what colleges want, how do you start writing?
Download 30 College Essays That Worked
Our college essay coaches can help you through every step of the process, from that initial research to final proofreading for clarity and polish. Not only have our coaches helped students gain admission into some of the top colleges in the country, but they've successfully navigated that process themselves.
In the meantime, take a look at the examples we collected from 30 students admitted to Princeton so you can get a sense of what's been successful in the past.
Related articles
11 College Essays That Worked 7 Qualities of a Successful College Essay 5 Ways to Structure Your College Essay The 6 Princeton Supplemental Essays: How to Respond How to Answer the Harvard Supplemental Essay Prompts How Colleges Read Your Application: A 4 Step Process What College Admissions Officers Look For: Your Data-Backed Guide 14 Best College Essay Services for 2022 (40 Services Reviewed)
Emily graduated  summa cum laude  from Princeton University and holds an MA from the University of Notre Dame. She was a National Merit Scholar and has won numerous academic prizes and fellowships. A veteran of the publishing industry, she has helped professors at Harvard, Yale, and Princeton revise their books and articles. Over the last decade, Emily has successfully mentored hundreds of students in all aspects of the college admissions process, including the SAT, ACT, and college application essay. 
CHECK OUT THESE RELATED POSTS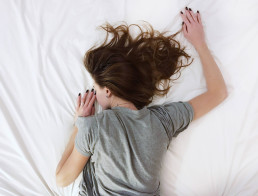 25 PSAT Tips: Advice from a Top 1% Scorer
February 24, 2023
Proven PSAT tips from a top-scorer and National Merit Scholar. Check out the 25 small steps to improve your PSAT score before and during the test, and...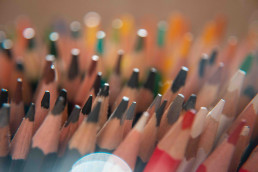 PSAT Score Ranges: How to Understand and Learn From PSAT Scores
January 4, 2023
What's the range for PSAT scores, and how can students use high scores on the PSAT to win big scholarships? We share expert strategy advice to improve…
What is the PSAT? A Princeton grad explains why this "practice" test can matter
January 2, 2023
A Princeton grad explains everything you need to know about the PSAT, and how students can use this test to earn up to $300k in just 3 hours by...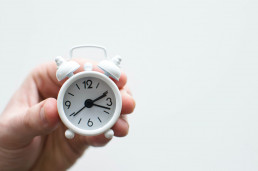 How long is the PSAT? Plus Updates for the New 2023 Digital PSAT
December 23, 2022
How long is the PSAT, and how is it changing in 2023? A National Merit Scholar explains the PSAT, including how to earn a high score and win college scholarships...
Average PSAT Scores: See How Your Score Compares
What's the average score for the PSAT, and how can you use that data to plan for the SAT and college admissions? We share expert test prep strategy advice from Princeton grads to improve…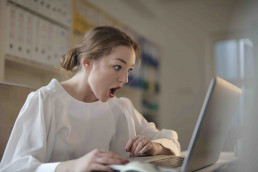 National Merit PSAT Scores: How to earn $300k in 3 hours with a great test score
A former National Merit Scholar explains what PSAT scores students need to win scholarships through the National Merit program. Cutoffs vary by state, so...
10 Easy SAT Writing Tips to Get a Perfect Score
Strategies from a perfect 800 scorer on how to ace the SAT Writing & Language section. Follow these 10 easy tips to increase your SAT scores and...
What is a Good PSAT Score? See What Scores You Need on the PSAT
December 20, 2022
What's a good score for the PSAT? We use data to answer this question and provide guidance on how to achieve a great PSAT score and win scholarships…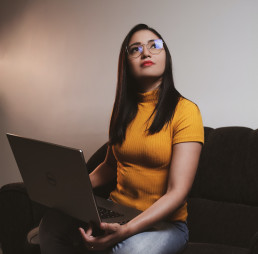 What Does Test Optional Mean in 2023? — How to Decide Whether to Submit Your Test Scores
December 8, 2022
What test-optional means, how you can use this information to prepare for college applications, and a definitive way to determine if you should submit test scores...
What Kind of Math is On the SAT?
November 30, 2022
What kind of math is on the SAT? Our Ivy-League test experts cover the main types of math questions on the SAT, and how to prepare most effectively by...
Privacy Preference Center
Privacy preferences.
630 730 8825
College Admissions Help
Choosing a College
College Essay
College Interview
College Visits
Scholarships
College Life
Applying to College
Paying for College
Home College Essay "Why this College?" Essay Example
"Why this College?" Essay Example
Written by The Hello College Team
Updated on August 11, 2020
About the "Why this College" Supplemental Essay
Most students are familiar with the common application personal statement essay .  Less known is the "Why this college?" supplemental essay.  "Why this college?" seems like a simple question, but it usually proves to be the most difficult of supplemental essays for students.  
Everyone's natural inclination is to regurgitate facts about the school. Students tend to write sentences that have little insight, such as, "You have a gorgeous campus" or "I love that you are located in the city." Admissions counselors aren't interested in learning about their school—they already know all about it.
The key to answering this question effectively is to prove your interest in the college.  That means taking what you've done in the past and applying it to the future in a specific way that indicates you've done your research. Your point could be as simple as, "I want to build on my passion for engineering at UCLA, and I would relish the opportunity to work with professor John Smith because of his groundbreaking research in the field." Or you could write, "I was heavily involved in Hinsdale Central's student council, serving as secretary my junior year. Part of my interest in University of Illinois stems from the school's robust student government." You get the idea.
We recommend starting most sentences with "I" clauses. For example: "I was a four-year starter in basketball at York High School, and one of my goals is to continue playing at DePaul because it has such a noted program." There's a caveat, though: Don't overdo the starting-sentences-with-an-"I" approach. You want to vary the structure of your sentences so that the essay reads with zest. Mainly, your goal simply should be to write in an action-oriented manner that utilizes positive language.  
More than anything, specificity separates the excellent from the mediocre essays.
"Why this college?" essay example  
Prompt: Other parts of your application give us a sense for how you might contribute to Sample University. But we also want to consider how Sample University will contribute to your interests and goals. In 300 words or less, help us understand what aspects of Sample University appeal most to you, and how you'll make use of specific resources and opportunities here. 
I am and strive to be a communicator and creator. Whether it be through my passion for writing or film, Sample University's open education philosophy means I won't have to sacrifice one of my varied interests while in pursuit of my academic and career paths.
Sample University recognizes no field of study exists in a vacuum. I value and noticed this with the integration of philosophy in the journalism core as well as in Professor Smith's class Media Design where students are taught to engage audiences beyond language into the visual art. I am specifically excited about the journalism residency opportunity where the deconstruction and analysis offered over the broad curriculum culminates in a practical application of the refined skill of relaying reality through the lens of humanity. I believe here, I will sharpen my abilities in truth seeking and storytelling.
I'm particularly inspired by student film "Sports for Engagement and Social Change," aided by the Shane Project for Peace grant. Research grants such as the Media Arts Grant and the Travel-Study Grant appeal to my affinity for filmmaking and my desire to travel, explore and document earth's beauty and innumerable cultures.
Additionally, I crave the shared experience at Sample University's Writing Lab where students, professors, and professionals converge to advance the craft of journalism. The creative and collaborative spirit of a community of writers would allow me to contribute, learn and advance my own craft.
I see, in Sample University, an environment ideal for fueling passions and betterment. Youthful artists and intellectuals uninhibited and flourishing amidst a vibrant culture. Whether it be revering in the transience of music in the Big Day Festival or releasing traditional primal screams hours before final exams, I can think of no better place for exploring, learning, and advancing than Sample University.
Be specific
  At HelloCollege, we have resources and workshops to help our students drill down to specific achievements and goals that can be matched to particular colleges. Our expert essay coaches take students through a series of pointed questions, such as, "What classes would you have taken if you had been a college freshman this year?" or "What are two extracurricular activities that you want to be part of in college?"  It is critical to understand and focus in on your prompt.
The "Why this college?" supplemental essay is often poorly executed and that provides you with a golden opportunity. If you can nail this one, it will be a differentiator, something that will really set you apart from other applicants.
Do you have additional questions about college application essays? Read these blogs for tips:
Talking About Mental Health In Your College Admissions Essay
College essay topics to avoid, common app essays that worked.
Say Hello...
The Hello College Team
We are dedicated to helping students and parents successfully navigate the college admissions process, providing a personalized experience based on your unique needs and goals.
Designed & Developed by Duryab Aziz
Remote Locations
1415 W 22nd St Tower Floor, Oak Brook, IL
5570 FM 423 Suite 250-2119 Frisco, TX
2590 Welton St Ste. 200 #1031 Denver, CO
12800 Whitewater Drive Suite 100-2033 Minnetonka, MN
Quick Links
Kevin Krebs, Founder
630-730-8825
Schedule Consultation
Employee Login
Member Login
News and Press
© HelloCollege 2022. All Rights Reserved.
American Foreign Service Association
Department of State
Publications
Awards & Honors
The "Why This College?" Essay
This requirement for college applications is more important—and easier to write—than you may think.
BY FRANCESCA H . KELLY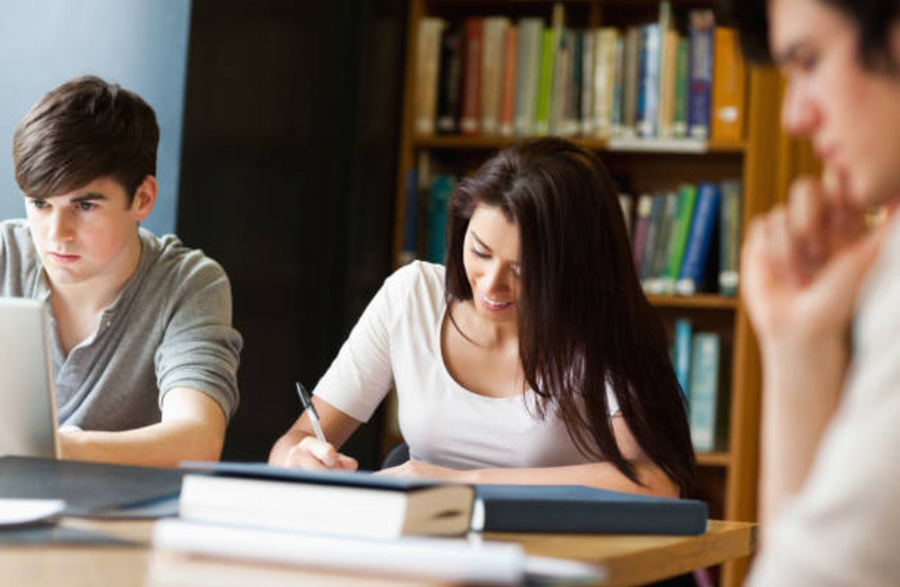 Somewhere in the middle of the college application process, just when you've patted yourself on the back for finishing your main Common Application essay, you realize that many of your chosen colleges request at least one more piece of writing. Often, it's what I like to call the "Why This College?" essay. The prompt for this supplement can be worded several ways, but the inherent question is clear: Why do you want to attend this particular college ?
Far more important than you might think, this essay is your golden opportunity to demonstrate interest —a phrase admissions folks frequently bandy about. That's because after they consider your transcript and standardized test scores, they start looking for "fit": Do your interests and even your sense of purpose line up with the university's? What will you add to the campus community?
Inside College Admissions
Colleges want students who want them. Demonstrating interest is important even if it's because the college wants a higher yield (i.e., percentage of admitted students who choose to enroll). Because yield is both a financial and a rankings concern, it can be a determining factor in admission. When it comes down to two equally qualified students, the college will accept the student more likely to enroll.
Finally, will you not only enroll, but will you be happy during your years on campus? Satisfied students are, in the end, what make a college successful— both in reputation and in a generous alumni base.
These are some of the things going through admissions officers' minds as they read your application, particularly the Why This College? essay. The truth is, while rankings and enrollment are significant, admissions officers will tell you that they mostly just want students who will flourish at their school. So, you need to show them why you and Wonderful College are a perfect match.
How do you do that, exactly? First, let me reassure you about your writing demands here. Lest you despair because you are applying to 10 colleges, eight of which request the Why This College? essay, here's good news: you can use the first part of the essay for all eight colleges, and tailor the second half to each college. That will dramatically reduce your workload.
But before starting your draft, you will need to ...
Research, Research, Research
You'd be surprised how many applicants think it's enough to like the campus tour guide or know that the college has a prestigious name. But you need to dig a lot deeper to find the best college for you.
So, do your homework. Peruse the college website, the academic majors, the actual classes. Read the school newspaper, follow the sports teams, scan student blogs and view student art projects. Listen to the college radio station. Google the professors. Look for the college on YouTube and Facebook.
Colleges want students who want them.
Visit if you can. (And if you're lucky enough to meet a college representative visiting your school or at a college fair, engage in conversation and follow up with an appreciative email afterward— another great way to demonstrate interest.)
Once you have several pages of notes on each individual college, it's time to write. But ...
Don't Rewrite the College Brochure
Alas, many applicants knock off a quick, not-very-well-researched essay that says, "I really want to go to Whatever University because the campus is so beautiful and there are so many fun activities and I'm excited to take a lot of different classes and there's diversity, too! Go Mascots!"
Trust me, college admissions officers already know how great their college is. Their impression will be that the applicant hasn't taken the trouble to get to know Wonderful College and, therefore, isn't particularly interested.
With a little effort, however, you can ace this supplement. After researching each college, you will write an essay that accomplishes two vital missions: illuminating who you are and demonstrating your interest—or enthusiasm.
To do that effectively, the key is using highly specific language . Just as in letters of recommendation or cover letters for job applications, specific language is believable. Generalities are the opposite. Compare these two sentences:
General : History is my life, and because Whatever College has not only a great history department but also a stellar reputation, I know I'll be happy there on its beautiful campus.
Be specific. Remember that enthusiasm expressed in generalities can sound insincere.
Specific : My independent research into the Revolutionary War led me to read Professor Gabe McCormick's book, The Jockey Hollow Encampment , and I'm eager to register for his freshman seminar class, "Thomas Paine and Common Sense ."
Now that you're getting the idea, let's move on to ...
Structuring Your Essay
Make the first half of the essay about you and your passions. If you start with an anecdote that shows them in action (rather than writing, "I love history"), you will draw the reader in. You can relay a recent experience or a typical slice of your life. This first half can be used for all your "Why This College?" essays.
Now, transition into the second half of the essay: why you and your passions will blossom at Wonderful College. This half will be written uniquely for each college, but since many of these essays are limited to 250–300 words, you usually won't need to write more than a few sentences— just enough to enumerate some of the relevant attractions that can only be found at Wonderful College.
Some colleges ask a variant of the question: "Why This Major?" They want to know why you're interested in the subject you intend to major in. Again, start out with an anecdote or story that demonstrates your passion for the subject, and then go into all this college offers you in that major (e.g., courses, professors, clubs). It's pretty much the same formula.
What if you are undecided about your major? You can still use this formula, telling a story about one or more passions, and allowing enough space in the second half to discuss classes, curriculum and professors in more than one department.
Consider keeping your interests to two, or your essay may get too cluttered. (That said, there are exceptions to every rule—if you're an excellent writer. If you have three or more interests and can tie them together in a clever way, go for it.)
You now get the idea: start with your passions, then transition to how those passions will blossom at college.
Even if you have yet to decide on a major, colleges will appreciate knowing that you have varied and keen interests— and that you have done your homework about their school.
Some Guidelines to Remember While You Write
• Be enthusiastic . You want to convey the sense that you've gone as far as you can go with your talents in high school, and you're excited that this college offers so many ways for you to take your passions to a new level.
• Be specific . Remember that enthusiasm expressed in generalities can sound insincere.
• Follow the old writer's rule: show, don't tell . In other words, a story from your life will show them how creative you are much better than stating, "I am a creative person." Which would you believe more?
• And please, please, please: triple-check the name of the college in your essay before uploading it to your application . If you're tweaking the same basic essay for many schools, it's easy to make this mistake. Sounds silly, but colleges get essays naming the wrong school every single admissions cycle.
Your Personal Stamp
The two-section system—showing your passions, followed by how those passions will blossom at college—is tried and true. But there are other approaches. One of the most effective essays I read recently was written by a student who fell in love with her first-choice college's library, and then wrote about all the libraries she has loved in her life and what she hoped to accomplish in that college library were she to be accepted. Another student homed in on the university motto and made that the focus of his essay, because it closely aligned with his own moral code.
Bottom line: If you have your own personal style and approach, use it—as long as your essay (1) shows your passion for learning and shows the college who you are, usually through anecdote, and (2) demonstrates your interest in this college using specifics, not generalities.
I can't resist giving you this last bit of advice: write your essays this summer, before senior year starts. You will not believe the difference in your stress levels— and your control over the process— if you start early and work a little each day over the summer. Once classes start, you will be ready to submit those applications and get on with your already very full life.
So, use your summer wisely, researching your colleges, getting excited about all the experiences you will have in college, and then expressing that enthusiasm in your essay: "Why this college? I can't wait to show you!"
Francesca Huemer Kelly, the spouse of a retired Foreign Service officer and former ambassador, has worked as a freelance writer and an editor, and is currently coaching high school students on their college application essays. She is a co-founder of Tales from a Small Planet and a former FSJ AFSA News editor.
Demonstrating the Formula: Sample Essays
You now get the idea: start with your passions, then transition to how those passions will blossom at college. Yes, it's a formula. But it's one you can tweak with each college to make the essay personal. And you may just find, as others have before you, that having it will be a godsend when the college application process seems overwhelming.
The following two sample essays adhere to this formula in under 250 words. Neither starts with "I love Wonderful College because…" Instead, each draws the reader in by telling a story that can be used for all Why This College? essays. All the student needs to do is to plug in the correct college name, and the names of the courses, clubs and/or professors specific to that college.
Why This College?
It was down to the last question in the finals of the "It's Academic" televised tournament. Our family members sat sweating in the studio audience. When the announcer read, "Name the only two landlocked countries in South America," I immediately pressed the button, even though I was sure of only one of the answers. "Bolivia, right?" I whispered to my teammates, and they nodded. "And Paraguay, for sure," said my teammate Lauren, just as I knew she would. "Bolivia and Paraguay!" our team captain, Aaron, sang out. We won the championship.
I love the adrenaline rush that comes with tapping into knowledge under pressure, and I love it even more when it's part of working with a team. One day I hope to put these skills and passions to use as a courtroom lawyer or an international negotiator. That is why I'm so enthusiastic about Wonderful College, which puts a premium on history, law and international relations. I'll register for the freshman seminar, "The International Criminal Court: History and Effectiveness." I'll take a history course from Professor John Doe, who is the author of one of my favorite books, Trivia-Lover's Trivia. I'm also thrilled that you offer both mock trial and debate team: my biggest challenge will be deciding if I can juggle both!
I am convinced that there is no better place for me to expand my knowledge of politics and law, develop my rhetorical skills and build deep friendships while working side by side with fellow students.
I did everything I was supposed to do. I planted long, sinewy aquarium plants. I obsessively checked the temperature and the pH of the water. I created small refuges by piling rocks in the corner of the tank so that crevices formed. Yet, for three years, I was left disappointed. Now, just this week, my hard work paid off: my pair of firemouth cichlids produced fry, filling my aquarium with dozens of tiny slivers darting here and there. This, my first successful attempt at creating the conditions necessary for spawning, marks the highlight of my years as a tropical fish hobbyist.
When I read that Wonderful College's marine biology program includes an aquarium management minor, I jumped up from my desk with excitement. My interest in ichthyology extends from the theoretical and research components to the practical: I love maintaining aquariums. I will enthusiastically register for Wonderful College's classes "Brackish Water Species" and "Rescuing Our Coral Reefs." I have already read Professor Anthony Pescatore's book, The Fish Hobbyist's Bible, and I look forward to taking part in his aquarium club. I'm also excited about field trips to the John D. Pickering Aquarium downtown.
In addition, I hope to take advantage of the marine biology study abroad program to Sumatra where I can observe unique species found nowhere else. For these reasons and many others, I'm certain Wonderful College is the optimal place to continue expanding my knowledge in the field of marine biology and ichthyology.
—Francesca Kelly
Read More...
"Getting a Head Start on the College Admissions Process"
"Foreign Service Student Guide to Creating a College List"
"Finding Money for College: A Guide to Scholarships"
Related Links
FSJ Main Page
FSJ Archive
Monthly Featured FSJ Content
Featured Content from This Issue:
Focus on millions on the move.
Migration Seizes the Spotlight
Managing the Migrant Surge
The Immigration Debate
From the FSJ Archive: Migration and Immigration Policy
Avocado Diplomacy: Supporting Peace in Colombia
EDUCATION SUPPLEMENT
AP vs. IB: A Practical Comparison
PERSPECTIVES
President's Views: A Bipartisan Solution for State—The Case for a 10 Percent Cap
Speaking Out: Afghanistan—Rightsizing Expectations
Reflections: Betty Friedan in Budapest
State VP Voice: The Terrible Twos
AFSA on the Hill: Framing the Case for Diplomacy