Causes of Obesity
Introduction: Obesity, also referred to as being overly overweight, is a condition caused when one eats excessive amounts of food leading to storing more calories than one burns. These calories are stored as fats1. Obesity can develop from several causes and is usually influenced by genetics. Causes of Obesity : According to the National Institute of Health, the most familiar causes of obesity can be categorized into four causes; lifestyle, environmental, hereditary and medical causes2. However, the main cause of obesity worldwide is still unhealthy diets. Livestrong, a health-issues magazine, reported that our environment and daily routine influence obesity in the sense that people have become inactive. Inactivity can be based on two factors; physical factors and emotional factors3. Lack of Exercise: Technology, which is developing rapidly on a daily basis, is aimed to ease people's lives by providing passive shortcuts, causing them to become lazy4. This action results in shortage of movement and exercise. Therefore, technology causes obesity indirectly5. One's surrounding can also affect one's health. People have stopped buying healthy food due to its inavailability and expense issues.4 They alternated to eating fast, unhealthy and high-fat meals. This phenomenon is also supported by food companies which encourage this movement towards an unhealthy lifestyle by advertising fast food as more delicious, less expensive and more power providing6. Gender: The statistics showed that around 31% of women are obese compared to around 18% men.7 Women are more affected by obesity due to lifestyles. The inaccessibility of safe side walks, cultural and social factors, taking care of kids are some of the reasons that play a vital part... ... middle of paper ... ...ian Syndrome (PCOS) is one of the most common female endocrine conditions. It affects about 5 to 10 percent of women of reproductive age14. Women who have PCOS often suffer from high levels of hormones called androgens – a steroid hormone that regulates the development of male characteristics-14. This syndrome results in obesity, excessive hair growth, reproductive problems and other health issues. Conclusion: Obesity is a common condition that affects thousands around the world. Its causes may vary from simply eating too much to not getting the exercise needed to attempting to quit smoking. Treatment of this condition may be as simple as getting the right diet or exercise, or a planned schedule from one's physician. Obesity may be heredity or may be a result of any of the above mentioned causes. It is a serious matter to be dealt with yet may be treated easily.
In this essay, the author
Explains that obesity, also referred to as being overly overweight, is a condition caused when one eats excessive amounts of food leading to storing more calories than one burns.
Explains that genes can affect a person's weight indirectly. genes regulate metabolism, appetite, fat-storage hormones, and weight-related processes.
Explains that polycystic ovarian syndrome (pcos) is one of the most common female endocrine conditions and affects about 5 to 10 percent of women of reproductive age14.
Explains that obesity is a common condition that affects thousands around the world. its causes may vary from simply eating too much to not getting the exercise needed to attempting to quit smoking.
Explains that according to the national institute of health, the most familiar causes of obesity can be categorized into four causes; lifestyle, environmental, hereditary and medical causes2.
Analyzes how technology eases people's lives by providing passive shortcuts, causing them to become lazy4. this action results in shortage of movement and exercise.
Explains that 31% of women are obese compared to 18% of men. lifestyle factors such as inaccessibility of safe side walks, cultural and social factors, and taking care of kids contribute to obesity.
Explains that certain critical periods of one's life can affect his or her body weight. for example, women start eating more when they are pregnant in order to support their babies.
Argues that the obesity epidemic doesn't exist in smoking, but it resides in quitting smoking.
Explains that oversleeping is a symptom of obesity and that lack of sleep is directly proportional to obesity.
Explains that most people nowadays have desk jobs for long hours daily which prevents them from being physically active. according to michael d. myers, being active decreases the food desire in individuals.
Explains that people used "eat less, exercise more" as a motto in order to become fit. however, different bodies can store different amounts of fats and can exercise till certain limits.
Explains that hypothyroidism, also called underactive thyroid, is a condition in which the thyroid gland doesn't make enough thyroid hormone.
Explains that cushing's syndrome occurs when the body is vulnerable to high levels of the hormone cortisol which is secreted by adrenal glands in response to stress.
explanatory
Explains that obesity remains one of the biggest problems in american society and requires a systematic but also immediate solution.
Explains that the modern, fast way of life contributes to high rates of obesity. adults in america are lacking free time and prefer eating ready-made meals.
Explains that technology's side effects affect the physical fitness of americans, since they don't exercise or get physically active as much as they should and gain weight.
Explains that obesity is linked to many serious health conditions of our time. cardiovascular diseases, diabetes, sleep apnea, high blood pressure, and osteoarthritis were responsible for almost 400,000 deaths in america in 2004 alone.
Explains that obesity is extremely expensive, and the food choices that obese people make create a strong impact in the american economy.
Argues that obesity has to be accepted as an actual illness by both the state and the individual citizens. smoking was originally banned from many public places from the need to minimize the impact it had on americans' health levels.
Opines that the state could start by launching campaigns that make the public aware of the issue and its affects.
Opines that obese individuals need to realize the benefits of leading a healthy life, which affects their budget, in addition to their health. exercise improves one's mental health, not just the physical.
Opines that it is essential for americans to take into consideration that fighting obesity as soon as possible, will create positive results not only for themselves, but also for the future generations as well.
Cites goldfarb, bruce. "cdc casts obesity: related death toll in new light." doc news.
Cites lemonick, michael d., and schor, juliet b. on "the overworked american."
Cites the national institutes of health. national heart, lung and blood institute. obesity education initiative. september 1998.
Explains that the balance between consumed calories and burned off energy determines a person's weight. the most common causes of obesity are food quality, overeating and physical inactivity.
Explains that high quality food, like organic or farmers grown, can be found at the large grocery stores or at special markets.
Explains that overeating leads to weight gain, stress, and obesity. people overeat out of mindless habit, like watching movies or tv with large boxes of popcorn and soda.
Explains that physical inactivity makes it hard for people to be or stay active. when someone has stress, they tend to watch tv, browse the internet, or play computer games rather than go for a walk or jogging.
Explains that 35% of all adults and 17% of children ages 2-19 years have obesity, which means that society needs to take all factors and causes leading to obesity seriously.
Explains that the united states of america is one of the most obese countries in the world. fast food chains, technology, and obesity are all contributing factors to obesity.
Opines that obesity is a social issue in the united states that has been increasing in recent years and is ruining many lives.
Explains that the food and beverage industries have destabilized the body's natural ability to match calories in with calories out.
Opines that work-related physical activity should be in the discussion if the obesity epidemic is to be addressed.
Explains that bad eating habits cause people to be obese. eating too much junk food and not performing any kind of exercise makes people fat and slow-obese. one should eat green vegetables and fruits.
Explains that while some experts consider food as the only reason for obesity, others have different opinions. dr. ainsworth believes occupational activity is contributing to the inactivity and creeping obesity.
Opines that obesity could be due to developing cities' commuting habits, declining reliance on public transportation, and increased time in front of the television.
Explains that obesity is a social problem in the united states because it has caused people to suffer from diseases like diabetes.
Explains that obesity can be hereditary, caused by gender, age, metabolism, environmental factors, illness, medication, physical activities, and life style choices, depending on the cause.
Explains that the weight of an adult is closer to that of their biological parent, rather than how their adoptive parent brought them up. there is little that can be done about a situation like this.
Explains that a 2014 study at johns hopkins showed that women have slower metabolic rate than men do, which may explain why more women are obese. other physiological factors may contribute to women's vulnerability to obesity.
Explains that certain uncontrollable physiological and biological vulnerabilities may influence a person's likelihood of becoming obese. however, several strategies have been proposed to assist individuals to combat obesity.
Explains that some individuals who are prone to obesity have higher levels of ghrelin, a hormone that generates hunger. following the 'healthy' guidelines may not be sufficient to control their obesity.
Explains that psychiatric illnesses such as depression and depression have been associated with constant loss of appetite, which can lead to overeating, and thus obesity.
Opines that obesity is not necessarily a disease or the choice of an individual. obesity can be caused genetically.
Cites livingston, charles, in five health foods you should never eat, perfect origin, and gale power search.
Opines that obesity is on the rise, and it is becoming more and more of a national health concern.
Explains that obesity is a heath condition where the subject has an abnormally large amount of fat for their height.
Explains that obesity affects 1/3 of all classes of americans, but the highest percentage of obese people per captain is found in the lower class.
Explains that overweight and obesity result from an energy imbalance, which involves eating too many calories and not getting enough physical activity.
Opines that the u.s. government should get involved in the management of its people's diets because they will not do it on their own.
Opines that the problem with people in our country is the lack of motivation to diet and exercise. public policy would be that people that exercise regularly should be rewarded with tax deductions.
Opines that education is key if lowering of the countries weight is wanted. knowledge of what foods do what, how, and why would allow the public to be more educated on how to lose weight properly.
Opines that americans must have access to nutrition information to know what foods are good or bad and why.
Explains that the surgeon general identifies 15 activities as national priorities for immediate action to prevent and decrease overweight and obesity.
Explains that the policy includes spending more governmental money on the promotion of diet and exercise. mcdonalds alone spends more on advertising their high-calorie products than the usda.
Explains that genetic, environmental, and psychosocial factors play a large role in obesity. the most common form of obesity is polygenic, meaning multiple genes and environmental factors affect the disease.
Explains that obesity is an epidemic that causes many health problems and puts people at a much higher risk for several other dangerous health issues.
Explains that the environment is also a determining factor in obesity.
Cites fen's "intellectual poison." heitkempe, margaret m., sharon l. et al lewis, shannon dirkson, patricia o'brien, and linda bucher.
Explains that obesity is a medical condition that affects children, teenagers and adults, and in recent years has caused many disorders that are potentially life-threatening.
Explains that fast food has taken over fresh and healthy foods, and microwaves contribute to unhealthy lifestyles. fast-food has caused many life-threatening and long-lasting disorders/diseases, such as type ii diabetes, alzheimer's and the risk of cancer.
Explains that microwaves replaced physical effort and saved time, removing the need to stay fit in a fast-paced generation. fast-food is cheap, therefore, affordable by the majority.
Explains that technology has changed and affected teens' lives significantly through the lack of exercise and fitness due to ease of access to technology.
Argues that technology is replacing humans' physical requirement with leisure and entertainment, thus abolishing the necessity to stay fit.
Analyzes how fast food advertisements encourage unhealthy lifestyles by influencing teens' social experiences and lack of access to healthy foods. time magazine emphasized on the dangers of advertisements that manipulate children and teens with giveaways.
States silverstone, susan, and jim teatum, "technology: the problem or the solution to childhood obesity." american journal of business education.
Concludes that obesity is a human-made epidemic that has been fueled by human wants for an easier, work-free world.
Summarizes galea's article, "overweight and underactive." canadian reference centre. good vs. bad cholesterol. american heart association.
Cites thompson, derek, and robert wood johnson foundation. fast food facts – home. yale rudd center for food policy & obesity.
Opines that obesity is a rising problem in the united states, and something must be done to prevent it. education at young ages, improving nutrition facts at restaurants and providing more space for citizens to get physically active.
Explains that obesity is a rising problem in the united states, and with all the privileges given to its citizens, the country has become increasingly lazy.
Opines that obesity is a huge problem that needs to be resolved because it affects everyone, unlike most issues. people of every gender, age, and race are at risk of being obese.
Opines that the best way to begin a revolution in health in america is to start with the youth. the united states has the largest percentile of overweight children in the world.
Argues that obesity affects a child more than people with that argument think. being overweight can cause increased risks for several serious diseases, and can result in decreased mental health.
Explains that children's behavior is easily influenced and can be manipulated depending on their environment. proper instruction at school can result in a healthy lifestyle at all times.
Opines that schools need to increase the amount of time they spend discussing living a healthy lifestyle. the percentage of high school students who participate in physical education classes is down from the nineteen nineties.
Opines that schools must drastically change the food available to their students to ensure they have all the knowledge needed to pursue a healthy life.
Opines that for obesity rates to decline drastically, parents must endorse physical fitness to their children and incorporate it into their daily life styles.
Explains that obesity causes problems that kill over 400,000 a year and increases chances of breast cancer, diabetes, and heart disease. americans have become too lazy to go exercise and are unaware of what is in their food.
Opines that to affect a mass amount of people it is necessary to emotionally appeal to them. if parents become aware that their eating habits affect their children in massive ways then maybe they will be more willing to give up their mcdonalds' cheeseburger and go for
Explains that people must be aware of what they are consuming if they want to become healthier. restaurant foods are usually packed with preservatives and unnecessary ingredients.
Argues that a law should be passed that requires restaurants to post the amount of calories and the proper serving size on the menu beside that item.
Opines that cities need to take extra measures to ensure that citizens are fully capable of living a healthy lifestyle.
Argues that fat acceptance activists' argument against lowering obesity rates is to prevent discrimination against those who are obese and help obese people cope with their obesity.
Opines that obesity is a problem that is constantly inflating. something must be done in order to protect the citizens in america.
Cites carmona's testimony before the subcommittee on competition, foreign commerce, and infrastructure of the u.s.
Cites larkin, m, mcbride, d, menifield, c, doty, n, & fletcher, a. obesity in america.
Opines that genetics, or the environment, may be the cause of obesity, especially among the poor and minorities.
Explains that obesity is becoming a large epidemic throughout america and has reached 90.5 million people.
Explains that obesity is becoming more harmful to america's health with adults gaining more weight and children becoming obese at an extremely young age.
Argues that the environment one lives in is a large reason that obesity is an issue. an environment is considered how and where you grow up.
Explains that the average american spends 13% of their monthly income on food, while the upper class families spend almost $60 more. lower income families may also get governmental help with food.
Explains that it takes 40-50 minutes a day to prepare dinner while the average microwave dinner only takes two minutes.
Explains that poor women are more likely to be obese than their wealthier counterparts simply because of their socioeconomic status.
Explains that poverty discourages physical activity and encourages excess calorie consumption. socioeconomic status has more to do with obesity because of the high price of living a healthy lifestyle.
Explains that lower-income people have trouble finding good healthcare or health aid at a price that they can afford. if someone is low on money and suffers from obesity, they cannot get the proper checkups to make sure things like the heart and lungs are properly functioning.
Explains that inner-city housing is far from grocery stores and farmer markets but has a large amount of convenience stores with quick and unhealthy food. less fortunate people often take modes of transportation such as buses or walk.
Explains that food deserts are areas that have limited access to things such as fresh fruits and vegetables, milk, and other healthy food items.
Explains that many people consider themselves to be health experts but are not aware of the proper nutrition requirements that they should be reaching. scientists are now trying to blame genetics.
Explains the thrifty genotype theory, which states that the same genes that helped our ancestors survive occasional famines are now being challenged by environments in which food is plentiful year round.
Explains that genetics is not something that can be changed or adjusted and with certain diseases people develop a higher risk of getting obese.
Explains that diverse genes within different cultures allow for people to have different body types meaning they may also gain and lose weight at different rates depending on their nationality.
Opines that obesity has become a dangerous epidemic in the country and needs to be fixed. if obesity is not stopped now, people will be judged for being skinny.
Argues that obesity can be attributed to people being lazy. bogart's article "i choose to be fat" shows that some people are comfortable with being obese.
Explains that obesity is caused by a combination of the environment and genetics making them both to blame.
Opines that the main cause of obesity is the environment. people trapped in bad socioeconomic situations are normally stuck with that lifestyle which people who are obese because of genetics have some power to train their bodies to change.
Cites harvard heath publications' "abdominal fat and what to do about it."
Cites cdc's "overweight and obesity." centers for disease control and prevention, 8 apr. 2014. web. 06 may 2014.
Explains that ethnic differences and parental beliefs are important for overweight prevention and management in children: a cross-sectional study in the netherlands.
Explains lewis, marilyn, long, janice, and meendes, elizabeth. "americans spend $151 a week on food; the high-income, $180."
Explains that the west virginia health statistic center's obesity facts, figures and guidelines are available on their site.
Explains that the definition of obesity differs depending on what one reads. obesity is best defined by using the body mass index.
Explains that obesity has major risks such as type 2 diabetes, cardiovascular disease, hypertension and stroke, certain forms of cancer, and other serious diet-related chronic diseases.
Explains that obesity has reached infectious proportions in the united states. non hispanic blacks have the highest rate of obesity in america.
Explains that obesity is a continuous condition of having excess amount of fat stored in body and has direct effect in one's health.
Explains insulin is a hormone secreted by pancreas glands in body which is important for transport of blood glucose in cells of muscle and fat. insulin resistance is the condition whereby the effectiveness of insulin in transporting glucose into cells is diminished.
Explains that diabetes type 2 is a condition in which pancreas is no longer will be able to produce high amount of insulin to keep the blood glucose level normal. the risks increase with degree and duration of obesity.
Explains that hypertension is a common disease among obese adults.
Explains that obesity can cause heart failure. a finnish study shows that for every 1 kilogram increase of body weight, increases the risk of death from coronary artery disease by 1%.
Explains that obesity has been linked to cancer of the colon in men and women. fats are important in production of estrogen (sex hormones in female).
Explains that body weight is the result of genetics, metabolism, environment, behavior, and culture.
Explains that genetics affects hormones involved in fat regulation. genetic deficiency of leptin signals the brain to eat less when amount of stored fat in body is too high.
Explains that overeating is an important factor in causing obesity especially when diet is high in fat. fast food, fried foods, and sweets are also called high energy density.
Explains the role of simple carbohydrates in weight gain. a simple carbohydrate causes high blood glucose level, which stimulates pancreas to release more insulin in blood.
Explains that frequency of eating is defined as how often you eat. the relation between frequency eating and weight is controversial.
Explains that men have more muscles than women, and their muscles burn more calories than other tissues in the body, which leads to weight gain. when people get older, they lose muscle and metabolism slows.
Explains that active people lose more calories than inactive people. physical inactivity is strongly correlated with weight gain in both sexes.
Explains the reasons for gaining weight with medication varies according to the effects of each medication.
Explains that psychological factors can control the eating of people, while emotions influence eating habits. most obese people don't have psychological disturbances as compared to normal weight people.
Explains that many diseases can lead to obesity, including hyperthyroidism, insulin resistance, polycystic ovary syndrome, and cushing's syndrome.
Explains that ethnicity factors can also contribute to obesity, as it affects the age of onset and influence rapidity of weight gain.
Explains that a person can gain weight in childhood, the teenage years, and early adults. these stages of life will also influence the development of obesity in adult's stage.
Explains that being overweight during older childhood and especially when parents are also obese is highly predictive of adult obesity.
Explains that women tend to gain weight while using oral contraceptives, pregnancy, and menopause, but using pills with lower estrogen levels has not been a great risk for gaining weight.
Explains that measuring actual fat in body is not easy and requires special equipment, trained personnel, and can be costly.
Explains underwater weighing is expensive and the most accurate way to determine the amount of fat in body. it's only available in some research facilities.
Describes bod pod as a computerized method which uses an egg shaped chamber to determine amount of fat in one's body.
Explains that dexa stands for dual-energy x-ray absorptiometry and it's used to measure bone density.
Explains the calipers method used to determine the percentage of fat in body by measuring skin fold thickness in various parts of the body.
Explains the two methods of determining body fat using bia. the first method uses a harmless amount of current sent through the body, while standing in special scale with footpad, and the second method measures the voltage between electrodes.
Explains that weight-for-height table and bmi are easy to use and don't require special equipment.
Explains that bmi is one of the most widely used and simple measurement of body fat. it uses a mathematical formula which uses both person's weight and height.
Explains that women with waist-to-hip ratios of greater than or equal to 0.8 are considered as people with "apple" shaped bodies.
Explains that people change their diet in the wish to the perfect body weight, but lost weight usually returns. obesity is a continuous or chronic disease that needs life-long treatment.
Explains that women who have lost weight can reduce the risk of diabetes type ii by 50% or more.
Opines that the goal for the treatment of obesity should be maintaining a healthy body and not ideal body weight.
Explains that the national health and examination survey (nhanes i) showed that inactive people gain more weight than people who are active. an effective exercise is one with actual diet and weight–loss program.
Explains that even individuals of 70-9- of age can improve their strength by exercising.
Recommends performing 20-30 mins of fair exercise every day or 5-7 days a week.
Explains that people with diabetes, high blood pressure, smoking cigarettes, and high cholesterol, or having family member experienced heart attack and coronary heart disease.
Explains that the first goal of dieting is to stop gaining more weight. the second goal is set up a realistic weight loss goals.
Explains that maintaining your ideal body weight is a balancing between food consumption and calories need by the body for energy. medical science has established that eating proper food can influence health for all age groups.
Explains that obesity is a chronic medical condition that leads to diabetes, blood pressure, heart disease, gallstones, and other chronic illnesses. the goal for the treatment should be to gain healthy weight or body.
Defines bmi as a body mass index equal to or greater than 30. the world health organization uses the classification system to define overweight and obesity.
Explains that a person's perception of how much fat he or she has is based on where it is located.
Related Topics
About Project
Testimonials
Business Management Ideas
Essay on Obesity
List of essays on obesity, essay on obesity – short essay (essay 1 – 150 words), essay on obesity (essay 2 – 250 words), essay on obesity – written in english (essay 3 – 300 words), essay on obesity – for school students (class 5, 6, 7, 8, 9, 10, 11 and 12 standard) (essay 4 – 400 words), essay on obesity – for college students (essay 5 – 500 words), essay on obesity – with causes and treatment (essay 6 – 600 words), essay on obesity – for science students (essay 7 – 750 words), essay on obesity – long essay for medical students (essay 8 – 1000 words).
Obesity is a chronic health condition in which the body fat reaches abnormal level. Obesity occurs when we consume much more amount of food than our body really needs on a daily basis. In other words, when the intake of calories is greater than the calories we burn out, it gives rise to obesity.
Audience: The below given essays are exclusively written for school students (Class 5, 6, 7, 8, 9, 10, 11 and 12 Standard), college, science and medical students.
Introduction:
Obesity means being excessively fat. A person would be said to be obese if his or her body mass index is beyond 30. Such a person has a body fat rate that is disproportionate to his body mass.
Obesity and the Body Mass Index:
The body mass index is calculated considering the weight and height of a person. Thus, it is a scientific way of determining the appropriate weight of any person. When the body mass index of a person indicates that he or she is obese, it exposes the person to make health risk.
Stopping Obesity:
There are two major ways to get the body mass index of a person to a moderate rate. The first is to maintain a strict diet. The second is to engage in regular physical exercise. These two approaches are aimed at reducing the amount of fat in the body.
Conclusion:
Obesity can lead to sudden death, heart attack, diabetes and may unwanted illnesses. Stop it by making healthy choices.
Obesity has become a big concern for the youth of today's generation. Obesity is defined as a medical condition in which an individual gains excessive body fat. When the Body Mass Index (BMI) of a person is over 30, he/ she is termed as obese.
Obesity can be a genetic problem or a disorder that is caused due to unhealthy lifestyle habits of a person. Physical inactivity and the environment in which an individual lives, are also the factors that leads to obesity. It is also seen that when some individuals are in stress or depression, they start cultivating unhealthy eating habits which eventually leads to obesity. Medications like steroids is yet another reason for obesity.
Obesity has several serious health issues associated with it. Some of the impacts of obesity are diabetes, increase of cholesterol level, high blood pressure, etc. Social impacts of obesity includes loss of confidence in an individual, lowering of self-esteem, etc.
The risks of obesity needs to be prevented. This can be done by adopting healthy eating habits, doing some physical exercise regularly, avoiding stress, etc. Individuals should work on weight reduction in order to avoid obesity.
Obesity is indeed a health concern and needs to be prioritized. The management of obesity revolves around healthy eating habits and physical activity. Obesity, if not controlled in its initial stage can cause many severe health issues. So it is wiser to exercise daily and maintain a healthy lifestyle rather than being the victim of obesity.
Obesity can be defined as the clinical condition where accumulation of excessive fat takes place in the adipose tissue leading to worsening of health condition. Usually, the fat is deposited around the trunk and also the waist of the body or even around the periphery.
Obesity is actually a disease that has been spreading far and wide. It is preventable and certain measures are to be taken to curb it to a greater extend. Both in the developing and developed countries, obesity has been growing far and wide affecting the young and the old equally.
The alarming increase in obesity has resulted in stimulated death rate and health issues among the people. There are several methods adopted to lose weight and they include different diet types, physical activity and certain changes in the current lifestyle. Many of the companies are into minting money with the concept of inviting people to fight obesity.
In patients associated with increased risk factor related to obesity, there are certain drug therapies and other procedures adopted to lose weight. There are certain cost effective ways introduced by several companies to enable clinic-based weight loss programs.
Obesity can lead to premature death and even cause Type 2 Diabetes Mellitus. Cardiovascular diseases have also become the part and parcel of obese people. It includes stroke, hypertension, gall bladder disease, coronary heart disease and even cancers like breast cancer, prostate cancer, endometrial cancer and colon cancer. Other less severe arising due to obesity includes osteoarthritis, gastro-esophageal reflux disease and even infertility.
Hence, serious measures are to be taken to fight against this dreadful phenomenon that is spreading its wings far and wide. Giving proper education on benefits of staying fit and mindful eating is as important as curbing this issue. Utmost importance must be given to healthy eating habits right from the small age so that they follow the same until the end of their life.
Obesity is majorly a lifestyle disease attributed to the extra accumulation of fat in the body leading to negative health effects on a person. Ironically, although prevalent at a large scale in many countries, including India, it is one of the most neglect health problems. It is more often ignored even if told by the doctor that the person is obese. Only when people start acquiring other health issues such as heart disease, blood pressure or diabetes, they start taking the problem of obesity seriously.
Obesity Statistics in India:
As per a report, India happens to figure as the third country in the world with the most obese people. This should be a troubling fact for India. However, we are yet to see concrete measures being adopted by the people to remain fit.
Causes of Obesity:
Sedentary lifestyle, alcohol, junk food, medications and some diseases such as hypothyroidism are considered as the factors which lead to obesity. Even children seem to be glued to televisions, laptops and video games which have taken away the urge for physical activities from them. Adding to this, the consumption of junk food has further aggravated the growing problem of obesity in children.
In the case of adults, most of the professions of today make use of computers which again makes people sit for long hours in one place. Also, the hectic lifestyle of today makes it difficult for people to spare time for physical activities and people usually remain stressed most of the times. All this has contributed significantly to the rise of obesity in India.
Obesity and BMI:
Body Mass Index (BMI) is the measure which allows a person to calculate how to fit he or she is. In other words, the BMI tells you if you are obese or not. BMI is calculated by dividing the weight of a person in kg with the square of his / her height in metres. The number thus obtained is called the BMI. A BMI of less than 25 is considered optimal. However, if a person has a BMI over 30 he/she is termed as obese.
What is a matter of concern is that with growing urbanisation there has been a rapid increase of obese people in India? It is of utmost importance to consider this health issue a serious threat to the future of our country as a healthy body is important for a healthy soul. We should all be mindful of what we eat and what effect it has on our body. It is our utmost duty to educate not just ourselves but others as well about this serious health hazard.
Obesity can be defined as a condition (medical) that is the accumulation of body fat to an extent that the excess fat begins to have a lot of negative effects on the health of the individual. Obesity is determined by examining the body mass index (BMI) of the person. The BMI is gotten by dividing the weight of the person in kilogram by the height of the person squared.
When the BMI of a person is more than 30, the person is classified as being obese, when the BMI falls between 25 and 30, the person is said to be overweight. In a few countries in East Asia, lower values for the BMI are used. Obesity has been proven to influence the likelihood and risk of many conditions and disease, most especially diabetes of type 2, cardiovascular diseases, sleeplessness that is obstructive, depression, osteoarthritis and some cancer types.
In most cases, obesity is caused through a combination of genetic susceptibility, a lack of or inadequate physical activity, excessive intake of food. Some cases of obesity are primarily caused by mental disorder, medications, endocrine disorders or genes. There is no medical data to support the fact that people suffering from obesity eat very little but gain a lot of weight because of slower metabolism. It has been discovered that an obese person usually expends much more energy than other people as a result of the required energy that is needed to maintain a body mass that is increased.
It is very possible to prevent obesity with a combination of personal choices and social changes. The major treatments are exercising and a change in diet. We can improve the quality of our diet by reducing our consumption of foods that are energy-dense like those that are high in sugars or fat and by trying to increase our dietary fibre intake.
We can also accompany the appropriate diet with the use of medications to help in reducing appetite and decreasing the absorption of fat. If medication, exercise and diet are not yielding any positive results, surgery or gastric balloon can also be carried out to decrease the volume of the stomach and also reduce the intestines' length which leads to the feel of the person get full early or a reduction in the ability to get and absorb different nutrients from a food.
Obesity is the leading cause of ill-health and death all over the world that is preventable. The rate of obesity in children and adults has drastically increased. In 2015, a whopping 12 percent of adults which is about 600 million and about 100 million children all around the world were found to be obese.
It has also been discovered that women are more obese than men. A lot of government and private institutions and bodies have stated that obesity is top of the list of the most difficult and serious problems of public health that we have in the world today. In the world we live today, there is a lot of stigmatisation of obese people.
We all know how troubling the problem of obesity truly is. It is mainly a form of a medical condition wherein the body tends to accumulate excessive fat which in turn has negative repercussions on the health of an individual.
Given the current lifestyle and dietary style, it has become more common than ever. More and more people are being diagnosed with obesity. Such is its prevalence that it has been termed as an epidemic in the USA. Those who suffer from obesity are at a much higher risk of diabetes, heart diseases and even cancer.
In order to gain a deeper understanding of obesity, it is important to learn what the key causes of obesity are. In a layman term, if your calorie consumption exceeds what you burn because of daily activities and exercises, it is likely to lead to obesity. It is caused over a prolonged period of time when your calorie intake keeps exceeding the calories burned.
Here are some of the key causes which are known to be the driving factors for obesity.
If your diet tends to be rich in fat and contains massive calorie intake, you are all set to suffer from obesity.
Sedentary Lifestyle:
With most people sticking to their desk jobs and living a sedentary lifestyle, the body tends to get obese easily.
Of course, the genetic framework has a lot to do with obesity. If your parents are obese, the chance of you being obese is quite high.
The weight which women gain during their pregnancy can be very hard to shed and this is often one of the top causes of obesity.
Sleep Cycle:
If you are not getting an adequate amount of sleep, it can have an impact on the hormones which might trigger hunger signals. Overall, these linked events tend to make you obese.
Hormonal Disorder:
There are several hormonal changes which are known to be direct causes of obesity. The imbalance of the thyroid stimulating hormone, for instance, is one of the key factors when it comes to obesity.
Now that we know the key causes, let us look at the possible ways by which you can handle it.
Treatment for Obesity:
As strange as it may sound, the treatment for obesity is really simple. All you need to do is follow the right diet and back it with an adequate amount of exercise. If you can succeed in doing so, it will give you the perfect head-start into your journey of getting in shape and bidding goodbye to obesity.
There are a lot of different kinds and styles of diet plans for obesity which are available. You can choose the one which you deem fit. We recommend not opting for crash dieting as it is known to have several repercussions and can make your body terribly weak.
The key here is to stick to a balanced diet which can help you retain the essential nutrients, minerals, and, vitamins and shed the unwanted fat and carbs.
Just like the diet, there are several workout plans for obesity which are available. It is upon you to find out which of the workout plan seems to be apt for you. Choose cardio exercises and dance routines like Zumba to shed the unwanted body weight. Yoga is yet another method to get rid of obesity.
So, follow a blend of these and you will be able to deal with the trouble of obesity in no time. We believe that following these tips will help you get rid of obesity and stay in shape.
Obesity and overweight is a top health concern in the world due to the impact it has on the lives of individuals. Obesity is defined as a condition in which an individual has excessive body fat and is measured using the body mass index (BMI) such that, when an individual's BMI is above 30, he or she is termed obese. The BMI is calculated using body weight and height and it is different for all individuals.
Obesity has been determined as a risk factor for many diseases. It results from dietary habits, genetics, and lifestyle habits including physical inactivity. Obesity can be prevented so that individuals do not end up having serious complications and health problems. Chronic illnesses like diabetes, heart diseases and relate to obesity in terms of causes and complications.
Factors Influencing Obesity:
Obesity is not only as a result of lifestyle habits as most people put it. There are other important factors that influence obesity. Genetics is one of those factors. A person could be born with genes that predispose them to obesity and they will also have difficulty in losing weight because it is an inborn factor.
The environment also influences obesity because the diet is similar in certain environs. In certain environments, like school, the food available is fast foods and the chances of getting healthy foods is very low, leading to obesity. Also, physical inactivity is an environmental factor for obesity because some places have no fields or tracks where people can jog or maybe the place is very unsafe and people rarely go out to exercise.
Mental health affects the eating habits of individuals. There is a habit of stress eating when a person is depressed and it could result in overweight or obesity if the person remains unhealthy for long period of time.
The overall health of individuals also matter. If a person is unwell and is prescribed with steroids, they may end up being obese. Steroidal medications enable weight gain as a side effect.
Complications of Obesity:
Obesity is a health concern because its complications are severe. Significant social and health problems are experienced by obese people. Socially, they will be bullied and their self-esteem will be low as they will perceive themselves as unworthy.
Chronic illnesses like diabetes results from obesity. Diabetes type 2 has been directly linked to obesity. This condition involves the increased blood sugars in the body and body cells are not responding to insulin as they should. The insulin in the body could also be inadequate due to decreased production. High blood sugar concentrations result in symptoms like frequent hunger, thirst and urination. The symptoms of complicated stages of diabetes type 2 include loss of vision, renal failure and heart failure and eventually death. The importance of having a normal BMI is the ability of the body to control blood sugars.
Another complication is the heightened blood pressures. Obesity has been defined as excessive body fat. The body fat accumulates in blood vessels making them narrow. Narrow blood vessels cause the blood pressures to rise. Increased blood pressure causes the heart to start failing in its physiological functions. Heart failure is the end result in this condition of increased blood pressures.
There is a significant increase in cholesterol in blood of people who are obese. High blood cholesterol levels causes the deposition of fats in various parts of the body and organs. Deposition of fats in the heart and blood vessels result in heart diseases. There are other conditions that result from hypercholesterolemia.
Other chronic illnesses like cancer can also arise from obesity because inflammation of body cells and tissues occurs in order to store fats in obese people. This could result in abnormal growths and alteration of cell morphology. The abnormal growths could be cancerous.
Management of Obesity:
For the people at risk of developing obesity, prevention methods can be implemented. Prevention included a healthy diet and physical activity. The diet and physical activity patterns should be regular and realizable to avoid strains that could result in complications.
Some risk factors for obesity are non-modifiable for example genetics. When a person in genetically predisposed, the lifestyle modifications may be have help.
For the individuals who are already obese, they can work on weight reduction through healthy diets and physical exercises.
In conclusion, obesity is indeed a major health concern because the health complications are very serious. Factors influencing obesity are both modifiable and non-modifiable. The management of obesity revolves around diet and physical activity and so it is important to remain fit.
In olden days, obesity used to affect only adults. However, in the present time, obesity has become a worldwide problem that hits the kids as well. Let's find out the most prevalent causes of obesity.
Factors Causing Obesity:
Obesity can be due to genetic factors. If a person's family has a history of obesity, chances are high that he/ she would also be affected by obesity, sooner or later in life.
The second reason is having a poor lifestyle. Now, there are a variety of factors that fall under the category of poor lifestyle. An excessive diet, i.e., eating more than you need is a definite way to attain the stage of obesity. Needless to say, the extra calories are changed into fat and cause obesity.
Junk foods, fried foods, refined foods with high fats and sugar are also responsible for causing obesity in both adults and kids. Lack of physical activity prevents the burning of extra calories, again, leading us all to the path of obesity.
But sometimes, there may also be some indirect causes of obesity. The secondary reasons could be related to our mental and psychological health. Depression, anxiety, stress, and emotional troubles are well-known factors of obesity.
Physical ailments such as hypothyroidism, ovarian cysts, and diabetes often complicate the physical condition and play a massive role in abnormal weight gain.
Moreover, certain medications, such as steroids, antidepressants, and contraceptive pills, have been seen interfering with the metabolic activities of the body. As a result, the long-term use of such drugs can cause obesity. Adding to that, regular consumption of alcohol and smoking are also connected to the condition of obesity.
Harmful Effects of Obesity:
On the surface, obesity may look like a single problem. But, in reality, it is the mother of several major health issues. Obesity simply means excessive fat depositing into our body including the arteries. The drastic consequence of such high cholesterol levels shows up in the form of heart attacks and other life-threatening cardiac troubles.
The fat deposition also hampers the elasticity of the arteries. That means obesity can cause havoc in our body by altering the blood pressure to an abnormal range. And this is just the tip of the iceberg. Obesity is known to create an endless list of problems.
In extreme cases, this disorder gives birth to acute diseases like diabetes and cancer. The weight gain due to obesity puts a lot of pressure on the bones of the body, especially of the legs. This, in turn, makes our bones weak and disturbs their smooth movement. A person suffering from obesity also has higher chances of developing infertility issues and sleep troubles.
Many obese people are seen to be struggling with breathing problems too. In the chronic form, the condition can grow into asthma. The psychological effects of obesity are another serious topic. You can say that obesity and depression form a loop. The more a person is obese, the worse is his/ her depression stage.
How to Control and Treat Obesity:
The simplest and most effective way, to begin with, is changing our diet. There are two factors to consider in the diet plan. First is what and what not to eat. Second is how much to eat.
If you really want to get rid of obesity, include more and more green vegetables in your diet. Spinach, beans, kale, broccoli, cauliflower, asparagus, etc., have enough vitamins and minerals and quite low calories. Other healthier options are mushrooms, pumpkin, beetroots, and sweet potatoes, etc.
Opt for fresh fruits, especially citrus fruits, and berries. Oranges, grapes, pomegranate, pineapple, cherries, strawberries, lime, and cranberries are good for the body. They have low sugar content and are also helpful in strengthening our immune system. Eating the whole fruits is a more preferable way in comparison to gulping the fruit juices. Fruits, when eaten whole, have more fibers and less sugar.
Consuming a big bowl of salad is also great for dealing with the obesity problem. A salad that includes fibrous foods such as carrots, radish, lettuce, tomatoes, works better at satiating the hunger pangs without the risk of weight gain.
A high protein diet of eggs, fish, lean meats, etc., is an excellent choice to get rid of obesity. Take enough of omega fatty acids. Remember to drink plenty of water. Keeping yourself hydrated is a smart way to avoid overeating. Water also helps in removing the toxins and excess fat from the body.
As much as possible, avoid fats, sugars, refined flours, and oily foods to keep the weight in control. Control your portion size. Replace the three heavy meals with small and frequent meals during the day. Snacking on sugarless smoothies, dry fruits, etc., is much recommended.
Regular exercise plays an indispensable role in tackling the obesity problem. Whenever possible, walk to the market, take stairs instead of a lift. Physical activity can be in any other form. It could be a favorite hobby like swimming, cycling, lawn tennis, or light jogging.
Meditation and yoga are quite powerful practices to drive away the stress, depression and thus, obesity. But in more serious cases, meeting a physician is the most appropriate strategy. Sometimes, the right medicines and surgical procedures are necessary to control the health condition.
Obesity is spreading like an epidemic, haunting both the adults and the kids. Although genetic factors and other physical ailments play a role, the problem is mostly caused by a reckless lifestyle.
By changing our way of living, we can surely take control of our health. In other words, it would be possible to eliminate the condition of obesity from our lives completely by leading a healthy lifestyle.
Health , Obesity
Get FREE Work-at-Home Job Leads Delivered Weekly!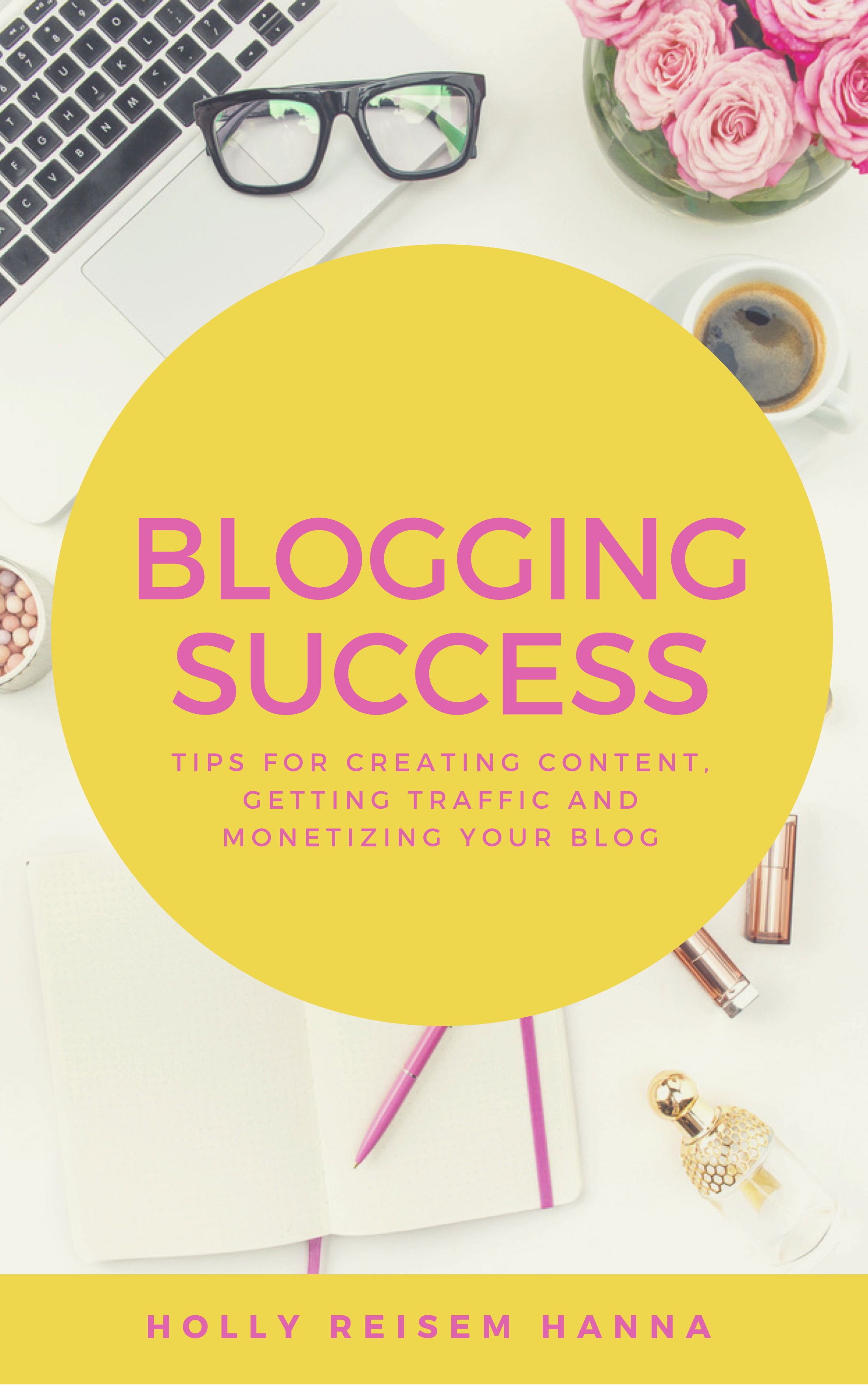 Join more than 50,000 subscribers receiving regular updates! Plus, get a FREE copy of How to Make Money Blogging!
Message from Sophia!
Like this post? Don't forget to share it!
Here are a few recommended articles for you to read next:
Essay on Cleanliness
Essay on Cancer
Essay on AIDS
Essay on Health and Fitness
No comments yet.
Leave a reply click here to cancel reply..
You must be logged in to post a comment.
Billionaires
Donald Trump
Warren Buffett
Email Address
Free Stock Photos
Keyword Research Tools
URL Shortener Tools
WordPress Theme
Book Summaries
How To Win Friends
Rich Dad Poor Dad
The Code of the Extraordinary Mind
The Luck Factor
The Millionaire Fastlane
The ONE Thing
Think and Grow Rich
100 Million Dollar Business
Business Ideas
Digital Marketing
Mobile Addiction
Social Media Addiction
Computer Addiction
Drug Addiction
Internet Addiction
TV Addiction
Healthy Habits
Morning Rituals
Wake up Early
Cholesterol
Reducing Cholesterol
Fat Loss Diet Plan
Reducing Hair Fall
Sleep Apnea
Weight Loss
Internet Marketing
Law of Attraction
Subconscious Mind
Vision Board
Visualization
Law of Vibration
Motivational Speakers
Bob Proctor
Robert Kiyosaki
Vivek Bindra
Inner Peace
Productivity
Not To-do List
Project Management Software
Negative Energies
Relationship
Self-help 21 and 14 Days Course
Self-improvement.
Body Language
Complainers
Emotional Intelligence
Personality
Social Media
Project Management
Anik Singal
Baba Ramdev
Dwayne Johnson
Jackie Chan
Leonardo DiCaprio
Narendra Modi
Nikola Tesla
Sachin Tendulkar
Sandeep Maheshwari
Shaqir Hussyin
Website Development
Wisdom post, worlds most.
Our Portals: Gulf Canada USA Italy Gulf UK
Privacy Overview Essay On The Causes Of Obesity In America
Obesity in america.
Obesity can lead to a number of different health issues, one of the least deadly but most popular is high blood pressure. One half of Americans aged 55-64 have high blood pressure, a major risk factor for heart disease and stoke- and two in five are obese according to Health, United States 2005(Obesity, High Blood Pressure). High blood pressure is an increase in the amount of blood your heart is pushing through the body with every heartbeat. The increase in pressure thickens the heart muscle, which makes it work harder, while as the heart, muscle thickens the harder it is to contract and relax. This strain on the heart over time could lead to heart failure. High blood pressure is a very common effect obesity has on the body simply because the more a person weighs the blood is being pushed throw the body. Of course, there are medications that can lower high blood pressure, although losing weight for an obese person with high blood pressure is a more recommended remedy. With high blood pressure, there is a far more likelihood of having a heart attack.
Essay On Obesity In America
Over the years the obesity rate in America has increased significantly. From 1990 to 2016, the average percentage of obese adults increased from 11.1% to 29.8%. The escalating obesity rate in America has made obesity prevention one of the top public health priorities. Being overweight has become the new normal in America. Obesity is caused by eating too much and moving too little, depression, and the input of social media.
Obesity in America Essay example
Obesity has been a growing problem in the U.S. for more than a decade. Various reasons and theories are thrown around as to the cause of this severe problem by psychologists, dietitians, and professors trying to pinpoint a single cause. Due to America's vast supply of resources, luxurious living standards, and moral of the country, there is no one cause for obesity contrary to advertisements offering a quick-fix drug. America's obesity problem is rooted much deeper than just cheap fast food and poor choices. Medical conditions, influence of genes, unhealthy lifestyles, and mental illnesses are all contributors towards obesity in any one person. Obesity is a serious problem in America with multiple contributors and one lone solution
Essay on Obesity in America
Obesity in the United States continues growing alarmingly. Approximately 66 % of adults and 33 % of children and teenagers in the US are overweight. Obesity is the result of fat accumulated over time due to the lack of a balanced diet and exercise. An adult with a BMI (body mass index) higher than thirty percent is considered obese (Whitney & Rolfes, 2011, pg. 271).
Obesity And The United States
But now it is found and occurring in many children. At a young age moderate obesity can dramatically increase the risk of getting diabetes. Because of the excess amount of stress put on the knees and hips, obesity can affect the joints in a serious way. Most obese persons cannot receive joint replacement surgery. The additional fat tissue that is formed in the body need oxygen and nutrients in order to live. This causes high blood pressure because the blood vessels cannot circulate more blood to the fat tissue and increases the workload of the heart. The heart now has to pump more blood through the blood vessels. All the extra weight raises the rate of your heart and reduces the body's ability to transport the blood to where it is needed. The risk of cancer increases tremendously as well. Men that are overweight get a higher risk of colon cancer and prostate cancer. Women that are overweight have a higher chance of breast cancer, colon, uterus, and gallbladder. Our social culture is defined on the idea of physical attractiveness. When it comes to psychosocial effects, being overweight plays a major role in the health of an individual. Culture believes in the perfect ideal person to be thin and in shape. This is considered the "sexy" and norm of our society. The people that are overweight and obese are often blamed for their weight and are automatically considered lazy and weak minded. This ultimately results in these people having fewer love lives and being placed in
Obesity Epidemic In America
A problematic health risk of obesity is type II diabetes. Type II diabetes is quite common among obese people. Type II diabetes is caused by the body being unable to produce insulin. This can result in high blood sugar levels, which can be harmful to the body. Obesity is also intimately intertwined with multiple health conditions that underlie cardiovascular disease. When someone becomes more obese their heart becomes at risk of disease that could cause multiple medical difficulties and is linked closely with increasing obesity-related deaths, particularly coronary heart disease. Coronary heart disease is when plaque gathers in arteries that are used for pumping oxygenated blood to the heart. The plaque can block the flow of blood to the heart causing heart failure. Another issue with obesity is high blood pressure. According to the national heart, lung, and blood institute, "Blood pressure is the force of blood pushing against the walls of the arteries as the heart pumps blood. If this pressure rises and stays high over time, it can damage the body in many ways." This means that when one gains weight, thus becoming more obese, one's blood pressure levels increase and can become dangerously high, which can be harmful to the body. Another health risk of obesity in the body is increased chances of strokes. A stroke is caused when plaque builds up in the arteries then ruptures forming a blood clot, if the
Causes of Obesity in the United States Essay
Eat a burger value meal everyday while sitting on your comfortable couch, and you will soon learn what the obesity hype is all about. Fast food stores are advertising more food for less money with quicker service. The media tends to misrepresent images of their target customer in television and magazine advertisements. Laziness is probably one of the main causes of obesity in our country. When you mix poor diet with poor exercising habits the outcome is far from being healthy. Obesity in the United States is at an all time high due to increasing fast food popularity, media influence, and the lack of exercise.
Obesity America's largest Health problem
Health issues are a major problem for obese people. High blood pressure is one of the many issues associated with obesity. It's also the number one cause of death in Americans older then 25 with 75 million people suffering from high blood pressure in America today. (Center for Disease Control). Type two diabetes is also a major concern when it comes to obesity. According to the world
Obesity In America Essay
Obesity remains an extremely serious problem worldwide. Once considered a problem for wealthier counties, overweight and obesity are now rapidly increasing in low and middle income countries (WHO, 2011). In American, the rates of obesity continues to rise. NIH (2012) recognizes obesity as a risk factor for diabetes, heart disease, high blood pressure, and other health problems. According IFT over two-thirds of the US are overweight or obese, and over one-third are obese (Fast food restaurants 'not to blame' for American obesity 2012). IFT.org (2012) in September it was predicated that 75% of Americans would be overweight in 2020. The problem is thought to cause Americans $150-170 billion in annual medical costs. Many people argue that the
Obesity Has A Significant Impact On American
People who are obese or overweight have higher risk of developing serious condition compared to those with healthy weight. Diseases such as high blood pressure, type 2 diabetes, coronary heart disease, and body pain and difficulty with physical functioning in their daily lives. Obesity can cause high blood pressure in a variety of ways. Additional fat tissue in the body needs more oxygen and nutrients in the body to lives. Thus, the person would
The United States government brainwashes society with the idea that they know what is best for them, but according to obesity rates in America, they are wrong, and in most cases, with some knowledge, only one's self knows what is best. With a government that is struggling to fix their economy, the reason the government recommends certain foods is just like anything else, and that is money. A twenty piece chicken Mcnugget at Mcdonalds is five dollars, and a large fountain drink is a dollar-fifty. Compared to pricey vegetables and other produce, that is clearly the easiest, and affordable lunch. Even though the USDA (United States Department of Agriculture) tells society to stay away from junk food, they simultaneously make ingredients for the
Effects Of Obesity On The United States Essay
Obesity can cause a plethora of health issues. When BMI rates rise so does the rate of disease and disorders. Obesity can lead to health ailments like cardiovascular disease, diabetes and various types of cancer. Obesity caused ailments are preventable. Around 300,000 deaths occur each year from obesity related issues. This makes in one of the top causes of preventable death in the United States. In 2010 estimated cost of obesity was 190.2 billion and accounted for nearly 21% of the annual
What Is Obesity In America Essay
Obesity is a leading cause of death in the USA and is also tied to chronic, costly diseases that troubles the health care system. The more body fat that you have and the more you weigh, the more likely you are to develop coronary heart disease, high blood pressure, stroke, type 2 diabetes, gallstones, breathing problems and certain cancers. Children and teens that are
Obesity In America Research Paper
Obesity is the condition of being fat or overweight. Obesity is affecting many people's lives because it can affect the heart , the body , the health , and society. Obesity is starting to become a real problem due to the fact that people are losing their lives because they are overweight. Obesity can affect children or adults . Obesity affects your heart because obesity increases the risk for heart disease. The association of obesity with cardiovascular risk factors, such as high blood pressure, high cholesterol and diabetes, has been well established Obesity affects the body because being overweight your body could stop
Obesity Epidemic Of The United States Essay
Obesity has rapidly emerged as a serious health issue in America. The cause of obesity results from America's social injustices. Today, food advertisements are in all places promoting an unhealthy lifestyle. Considering the great expense of healthy foods, low income families can barely afford fruits and vegetables. These two factors contribute to the increasing obesity rate in the United States. Unfortunately, it has taken an excessive amount of Americans to become obese for America to become aware of the issue and take action. Although obesity is still an increasing problem, America is fighting to reduce the number of obese citizens. As a result of low income and the media advertising unhealthy lifestyles, America is in the midst of an obesity epidemic.
Related Topics
Hypertension
Physical exercise
Diabetes mellitus
Weight loss
Academic Support for Nursing Students
No notifications.
Disclaimer: This essay has been written by a student and not our expert nursing writers. View professional sample essays here.
View full disclaimer
Any opinions, findings, conclusions, or recommendations expressed in this essay are those of the author and do not necessarily reflect the views of NursingAnswers.net. This essay should not be treated as an authoritative source of information when forming medical opinions as information may be inaccurate or out-of-date.
Causes and Effects of Obesity
Info: 4391 words (18 pages) Nursing Essay Published: 20th Oct 2021
Reference this
Tagged: obesity sleep apnea
If you need assistance with writing your nursing essay, our professional nursing essay writing service is here to help!
Two examples of how everyday activities can be accumulated during a common day
Walks to school- 10 min
Plays during breaks- 20 min
Walks home from school- 10 min
Cleans room- 10 min
Walks to meet friends- 10 min
Rides bike to school- 5 min
Walks and talks during breaks- 20 min
Rides bike home from school- 5 min
Goes shopping- 10 min
Walks the dog- 20 min
Our nursing and healthcare experts are ready and waiting to assist with any writing project you may have, from simple essay plans, through to full nursing dissertations.
Cite This Work
To export a reference to this article please select a referencing stye below:
Related Services
Nursing Essay Writing Service
Nursing Dissertation Service
Reflective Writing Service
Related Content
Content relating to: "sleep apnea"
Obstructive sleep apnea is a disease which can cause many other medical issues for the patients who have it, one of the most dangerous being pulmonary atrial fibrillation, which is observed in about 50% of all patients suffering from obstructive sleep apnea.
Related Articles
Pulmonary Hypertension And Physical Therapy Health And Social Care Essay
The aim of this study is to clarify physical therapys role in rehabilitating pulmonary hypertension (PH) patients, by explaining PH with regard to its history, etiology, prevalence, anatomy of pulmona...
Knowledge and Perceptions of Type 2 Diabetes Individuals
Miller, and Achterberg (2000) constructed a multiple choice questionnaire to asses the nutrition and food label knowledge among women with type 2 diabetes mellitus who aged from 40 to 60 years. The q...
Case study of sleep disorder and sleep apnea
Sleep disorder is one of the most vital problem face by many people in life. Mostly face by older generations and adults. Sleeping is controlled by hypothalamus which is one of the part of a human bra...
DMCA / Removal Request
If you are the original writer of this essay and no longer wish to have your work published on the NursingAnswers.net website then please:
Our academic writing and marking services can help you!
Marking Service
Samples of our Work
Full Service Portfolio
Related Lectures
Study for free with our range of nursing lectures!
Drug Classification
Emergency Care
Health Observation
Palliative Care
Professional Values
Write for Us
Do you have a 2:1 degree or higher in nursing or healthcare?
Study Resources
Free resources to assist you with your nursing studies!
APA Citation Tool
Example Nursing Essays
Example Nursing Assignments
Example Nursing Case Studies
Reflective Nursing Essays
Nursing Literature Reviews
Free Resources
Reflective Model Guides
Nursing and Healthcare Pay 2021
Search Support Articles
*You can also browse our support articles here >
Causes and Effects of Obesity Essay
Introduction, laziness as the main cause of obesity, social effects of obesity, effects of obesity: health complications.
Bibliography
We will write a custom Essay on Causes and Effects of Obesity Essay specifically for you for only $11.00 $9.35/page
807 certified writers online
Maintaining good body weight is highly recommended by medical doctors as a way of promoting a healthy status of the body. This is to say that there is allowed body weight, which a person is supposed to maintain. Extreme deviations from this weight expose a person to several health complications.
While being underweight is not encouraged, cases of people who are overweight and increasing effects of this condition have raised concerns over the need of addressing the issue of obesity in the society today, where statistics are rising day and night. What is obesity? This refers to a medical condition in which a person's body has high accumulation of body fat to the level of being fatal or a cause of serious health complications. Additionally, obesity is highly associated with one's body mass index, abbreviated as BMI.
This denotes the value obtained when a person's weight in kilograms is divided by the square of their height in meters (Burniat 3). According to medical experts, obesity occurs when the BMI exceeds 30kg/m 2 . While this is the case, people who have a BMI of between 25 and 29 and considered to be overweight. Obesity has a wide-range of negative effects, which may be a threat to the life of a person.
The fist effect of obesity is that it encourages laziness in the society. It is doubtless that obese people find it hard and strenuous to move from one point to the other because of accumulated fats. As a result, most of these people lead a sedentary lifestyle, which is usually characterized by minimal or no movement. In such scenarios, victims prefer being helped doing basic activities, including moving from one point to another.
Moreover, laziness makes one to be inactive and unproductive. For example, a student who is obese may find it hard to attend to his or her homework and class assignments, thus affecting performance. With regard to physical exercises, obese people perceive exercises as punishment, which is not meant for them (Korbonits 265). As a result, they do not accept simple activities like jogging because of their inability to move.
In line with this, obese people cannot participate in games like soccer, athletics, and rugby among others. Based on this sedentary lifestyle, obese people spend a lot of their time watching television, movies, and playing video games, which worsen the situation.
The main effect of obesity is health complications. Research indicates that most of the killer diseases like diabetes, heart diseases, and high blood pressure are largely associated with obesity. In the United States, obesity-related complications cost the nation approximately 150 billion USD and result into 0.3 million premature deaths annually.
When there is increase in body fat, it means that the body requires more nutrients and oxygen to support body tissues (Burniat 223). Since these elements can only be transported by the blood to various parts of the body, the workload of the heart is increased.
This increase in the workload of the heart exerts pressure on blood vessels, leading to high blood pressure. An increase in the heart rate may also be dangerous due to the inability of the body to supply required blood to various parts. Moreover, obesity causes diabetes, especially among adults as the body may become resistant to insulin. This resistance may lead to a high level of blood sugar, which is fatal.
Besides health complications, obesity causes an array of psychological effects, including inferiority complex among victims. Obese people suffer from depression, emanating from negative self-esteem and societal rejection. In some cases, people who become obese lose their friends and may get disapproval from teachers and other personalities (Korbonits 265). This is mainly based on the assumption that people become obese due to lack of self-discipline. In extreme cases, obese people may not be considered for promotion at workplaces, because of the negative perception held against them.
Due to inferiority complex, obese people avoid being in public and prefer being alone. This is because they imagine how the world sees them and may also find it hard being involved in public activities because of their sizes.
This further makes them to consider themselves unattractive based on their deviation from what is considered as the normal body size and shape. Regardless of how obese people are treated, they always believe that they are being undermined because of their body size.
In summary, obesity is a major cause of premature deaths in the United States and around the world. This health condition occurs when there is excess accumulation of body fat, caused by unhealthy lifestyles. Obesity is largely associated with several killer diseases like high blood pressure, diabetes, and diseases of the heart.
These diseases drain world economies since most of them are fatal and expensive to manage. Additionally, obesity promotes sedentary life where victims minimize movement by adopting an inactive lifestyle. Moreover, obese victims suffer psychologically because of societal rejection. In general, obesity has a wide-range of negative effects, which may be a threat to the life of a person.
Burniat, Walter. Child and Adolescent Obesity: Causes and Consequences, Prevention and Management . United Kingdom: Cambridge University Press, 2002. Print.
Korbonits, Márta. Obesity and Metabolism . Switzerland: Karger Publishers, 2008. Print.
Need a custom Essay sample written from scratch by professional specifically for you?
Chicago (N-B)
Chicago (A-D)
IvyPanda. (2022, June 19). Causes and Effects of Obesity Essay. https://ivypanda.com/essays/effects-of-obesity/
IvyPanda. (2022, June 19). Causes and Effects of Obesity Essay. Retrieved from https://ivypanda.com/essays/effects-of-obesity/
"Causes and Effects of Obesity Essay." IvyPanda , 19 June 2022, ivypanda.com/essays/effects-of-obesity/.
1. IvyPanda . "Causes and Effects of Obesity Essay." June 19, 2022. https://ivypanda.com/essays/effects-of-obesity/.
IvyPanda . "Causes and Effects of Obesity Essay." June 19, 2022. https://ivypanda.com/essays/effects-of-obesity/.
IvyPanda . 2022. "Causes and Effects of Obesity Essay." June 19, 2022. https://ivypanda.com/essays/effects-of-obesity/.
IvyPanda . (2022) 'Causes and Effects of Obesity Essay'. 19 June.
Workplace Laziness in the Restaurant Business
Hebrew Teachings on Diligence and Laziness: A Contrast with Wisdom and Folly
BMI and Stress Levels Among Students in the US
BMI: Assessment Tools in Adults and Children
Assessment Tools and Diagnostic Tests: BMI and WC
Airline Mergers and the Case Between BMI and Lufthansa
Recreation Hub as a Way to Combat Sedentary Lifestyle
Screening for Obesity
Public Health. Epidemiology of Obesity
Blood Pressure and Obesity Solution
Eating Disorders: Assessment & Misconceptions
Human Digestion
Definitions of Obesity and Criteria for Diagnosing It
Obesity Could Be Catching
White Wines vs. Red Wines
Writefix.com
Argument essays, graphs, other writing, and speaking for ielts, pet, and toefl, cause and effect: obesity.
This is a cause and effect essay on obesity (being overweight or too fat). It is divided into four paragraphs:
Try to aim at three causes and three effects. Give examples for each one. Here is a diagram with some ideas – click for a larger image.
Obesity has become a major problem in the UAE. Over 60% of Emirati nationals are overweight. This is a difficult problem with many serious effects on the individual and country.
Obesity can be divided into three main causes – diet, lifestyle and education. One of the chief causes is diet. Young Emiratis eat more and more high-carbohydrate, high-fat burgers and pizza in fast-food restaurants. However, some traditional foods are also very oily, and because of increasing affluence are eaten more often than in the past. Lifestyle is a second main cause of obesity. As a result of cheap foreign labour, many Emiratis now have sedentary jobs, and do not exercise regularly. However, one of the main causes is lack of education and awareness. The society's attitude to food often leads to over-consumption. Parents do not teach good eating habits to children, and many people lack knowledge about good nutrition or a balanced diet.
Obesity affects the individual and the country. The biggest effect is on the individual. First of all, being overweight has health risks . Obesity can lead to heart disease, diabetes, and other conditions. The quality of life suffers, as it is difficult to enjoy exercise or move. Another result is lack of self-esteem. This can lead to depression, eating disorders and crash diets. The country is also affected. It becomes very expensive for the government to provide advanced medical care such as heart transplants. Unhealthy citizens are also less productive. and their children learn poor eating habits.
Obesity or even being overweight has serious effects on the individual and the society. Both need to take action to examine the causes of this problem and find solutions.
Back to Cause and Effect .

Free Essays
Citation Generator
Causes and effects of obesity
You May Also Find These Documents Helpful
Outline and evaluate biological explanations of obesity.
Various explanations can be provided for the reasons of obesity, from biological explanations, to neurological and evolutionary theories. Even socio-economic reasons could give insight into why some people have a higher likeliness of obesity…
Informative Essay on Obesity
"When confronting obesity, it is important to consider different causes such as, genetics and ethnicity. Obesity is affected greatly by poor diet, lack of exercise, and it can be changed by engaging in a healthier diet, more exercise, and sometimes surgery.…
Exemplification Essay: The Cause Of Obesity
Over eighty million people are overweight and the number of obese or overweight people is increasing drastically every year. There are many overwhelming factors that contribute to obesity. Some of the factors include poor diet, genetics and medical issues. Not only is obesity on the rise, it is the number one leader of heart attacks. But, what is obesity? According to the Obesity Society (2014), obesity is one of the most pervasive chronic diseases and is the leading cause in mortality morbidity, disability, and other health issues. By identifying the factors you maybe able to prevent obesity.…
Body Fat and Eating Disorders Paper
Obese people have an overall morality rate almost twice that of non - obese people. They are more than three times as likely to develop diabetes. Obesity is associated with unhealthy cholesterol levels and impaired heart function. It is estimated that if all Americans had a healthy body composition, the incidence of coronary heart disease would drop by 25%. Other health risks associated with obesity include hypertension, many kinds of cancer, impaired immune function, gallbladder and kidney diseases, and bone and joint disorders. These risk from obesity increase with its severity, and they are much more likely to occur in people who are more than twice their desirable body weight.…
Analysis Of The Essay 'The Toxic Truth About Sugar'
The authors informed their readers that obesity is not the root of the problem. A surprising fact they included in the essay was that forty percent of normal weight people also have diseases such diabetes, hypertension, lipid problems, and many other metabolic diseases. They explained obesity as the marker for metabolic dysfunction rather than the cause. The beginning was a good area to insert this…
Obesity in America
What is obesity? Obesity is when there is too much stored in the body's fatty tissues. When the excess amount of fatty tissues increases, there is a corresponding increase to other medical risk as well. Some of these medical risks have the possibility to be life threatening. The cause of overweight conditions is when the energy intake from foods in greater than what the body needs. The excess is turned into fat cells and stored in the body. The amount of excess energy intake is very small but over time can add up to cause the overweight condition. By the lack of exercise, healthy eating habits, or knowledge is the reason why so many people are obese. It is a major problem with it affecting children as well as adults. In the US alone it has been calculated that 1 out of 3 kids is considered overweight or obese and in adults more than two-thirds of…
Obesity in the U.S.
As so often happens, many people in the world face obesity problems. Obesity is a…
Is the Fast Food Industry Responsible for the Obesity Epidemic in America?
According to the Frequently Asked Questions page of the CDC's website, "in the United States approximately 112,000 deaths a year are associated with obesity". Obesity causes a number of diseases and conditions such as type 2 diabetes, hypertension, heart…
Obesity In Wisconsin
Results of this research is discussed more fully in this report, indicating that obesity in…
Cause Of Obesity Epidemic In The United States
In the United States, obesity has become one of the most prevalent and prominent issues. Currently, various organizations had classified obesity as a major public health concern, affecting a large number of the American populace. As such, it has been considered a national epidemic. Estimates from the Centers for Disease Control and Prevention as well as the National Institutes of Health suggest that two-thirds of adults are considered overweight/obese while one-third of adults are considered obese. In addition, obesity has been shown to have numerous effects on one's health as well as a significant effect the economy. In the U.S., $190.2 billion is spent on obesity-related illnesses (Cawley, 2012), annually. This number will continue to rise in later years, as well as the number of Americans with obesity.…
Obesity, a medical condition in which excess body fat can grow to have a negative effect on the human body and cause long term health problems, affects more than 35 percent of adults along with 17 percent of adolescents ("How many people are affected by/at risk for obesity & overweight"). America is one of many obese countries all over the world. It is an enfeeble health condition that can lead to respiratory problems, Type two diabetes, Gallbladder disease, Stroke/heart attack, Osteoarthritis, and can even result in some forms of cancer ("Obesity - Health Risks of Obesity"). According to National Center for Health Statistics, obesity has grown significantly among adults in the United States over the past twenty years. For many reasons, it is bad enough to have to live with this disorder, but the fact that it is life threatening only makes matters worse. Obesity is affecting a significant amount of people and it has just now became an issue in 2013, little was known about the idea of being extremely overweight but as America becomes more and more advanced everything starts to change.…
Poverty And Obesity Annotated Bibliography Essay
This article shows what the consequences of obesity that people are having. First, there will be a lot of diseases will come to people who consume unhealthy food. Diabetes, heart diseases, stroke, high blood pressure, liver disease, kidney disease, some type of cancer, and etc. Second, the unhealthy food will affect their psychological and social. People will have depression, anxiety, substance use disorders, disruption of work, family and social life, feel diminish and etc.…
Effects Of Obesity In America
Obesity is a growing problem nowadays in America and it is beginning to take its toll through all of the serious health effects it can cause. According to recent studies, about one third of the United States' population today is obese. The health effects that obesity can lead to include heart disease, type 2 diabetes, stroke, and certain kinds of cancer, which are all causes of preventable death. Obesity also causes economic problems due to the higher amounts of medical costs for obese people than those with normal weight.…
Childhood Obesity Research
In these days, obesity is a one of serious problems in the U.S. Obesity is disease that causes weakness of bone, adult illness or other diseases. The number of obese people is increasing ,and Especially childhood obesity is becoming a serious issue with many health problems and social problems. People that suffer from obesity in their childhood will have a hard time to get rid of the fat in their life. It affects not only adults, but also children. It can be more serious social problems.. In the U.S twenty five percent of children are overweight and obese. About 70% of obese adolescents grow up to become obese when they are adult. It is not only U.S 's problem, but also every other countries. For example, "childhood obesity in developed countries can has been increasing since 1971"(Degahn). The most serious problems that causing childhood obesity are eating habits, lack of exercise, and advertising of food.…
Causes Of Obesity In America Essay
America has a problem. A weight problem. The Centers for Disease Control and Prevention claims that, just under one-third of American adults are classified as obese (Adult Obesity Causes). Our culture has steadily progressed towards the group of people we are presently who over-book themselves and reserve too little time for other things. This is where fast food and the whole "western diet" comes into play. The result of this lifestyle, which has been steadily shaped over time, is that America now stands as the tenth most obese nation in the world (Top 10). For being the wealthiest and most powerful country in the world this is very bizarre. Out of all the countries with higher obesity percentages than America, none of them are nearly as fortunate or capable of having a healthy lifestyle. Plentiful amounts of gyms and other resources one could use to lose weight are readily available but, somehow thirty-one percent of us are obese (Top 10). This should not be the case, for such a predominant nation. With the hope of gaining a better understanding of obesity and combat it much more effectively the learning of the causes, consequences of obesity and treatments available for obese individuals must be examined.…
Related Topics
Give this article Give this article Give this article
Advertisement
Supported by
What Are the Causes of Obesity?
Readers offer their opinions in response to a guest essay asserting that scientists aren't sure.
Send any friend a story
As a subscriber, you have 10 gift articles to give each month. Anyone can read what you share.
To the Editor:
Re " Scientists at Least Know What Doesn't Cause Obesity ," by Julia Belluz (Opinion guest essay, Nov. 27):
Having practiced clinical dentistry and clinical nutrition for 40 years, I almost fell off my chair when I read this essay. Calling obesity a chronic condition rather than a chronic disease is a mistake!
We know that obesity is a combination of genetic and epigenetic factors. People are eating highly processed, pesticide-laden foods with excessive amounts of high-fructose corn syrup, salt, junk fats and various added sugars.
Factors like sedentary lifestyles, poor access to unprocessed foods in urban settings, lack of exercise, junk food advertising, poor eating habits, emotional eating and consuming too much fast food are additional causes of American and worldwide obesity. All of these factors can cause genetic mutations, add stress to our endocrine system, increase systemic inflammation and activate predispositions to all chronic disease.
Moreover, the end game of years of chronic obesity includes chronic diseases like heart disease, cancer, diabetes and nonalcoholic fatty liver as well as fertility issues.
We have had an epidemic of obesity in America for the past 50 or 60 years. This short timeline in our human genetic evolution makes it impossible to handle the changes in our Western diet. Our metabolism is not prepared to handle what our industrialized culture did to our food chain for the past three generations.
Sadly, obesity has now defined Western civilization — that is, "better living through food chemistry!"
Stanley E. Kacherski Hopewell Junction, N.Y.
Thank you, thank you, thank you, Ms. Belluz! This is the first mainstream article I've seen that addresses these issues involving obesity in an accessible and up-to-date manner.
I'm in my late 60s and have recently been diagnosed with lipedema — a chronic condition of excess fat that I've likely had since my teens. That's 50 years of mistakenly assuming that I struggle with obesity because of a flaw in my character and am a failure because I cannot diet and exercise away the fat.
It's been horrifying to learn that — while well meaning — so many doctors are clueless about these realities. In my case, I've been overwhelmed by what I've learned. I'm sad, angry and very grateful that I have insurance and access to a top-notch specialist.
Susan Milrod West Hollywood, Calif.
Big Food plays a crucial role in the ever-spreading obesity epidemic in the United States and abroad. Multinational corporations increasingly use sophisticated chemistry and technology to engineer food to appeal to our instinctual desires for sugar, fat and salt.
Julia Belluz rightly mentions banning "junk food marketing" in schools and school vending machines. But enhanced education about nutrition, and attention to corporate practices and advertising, are vital as well.
Governments may be "accused of being nanny states" if they regulate, but without such action, national medical and public health costs will continue to soar. Heightened recognition and appreciation of these additional factors, and of the larger costs of inaction, can help stymie this growing pandemic.
Robert Klitzman New York The writer is a professor of psychiatry and director of the bioethics masters program at Columbia University.
I appreciate this essay's emphasis on the fact that a person with a larger body is not an issue of personal responsibility, choice, laziness or any other individual characteristic. And the author is absolutely correct that fat shaming is harmful and stigmatizing.
However, the anti-obesity researchers that this author cites have an underlying assumption that being in a larger body is bad, and that in fact we are in the midst of an "obesity epidemic." But is this actually true? The author herself says that "not everyone with obesity goes on to develop its associated complications, which include cancer, Type 2 diabetes, high blood pressure, heart attack, stroke and premature death." So what if being in a larger body is correlated with some of these negative health outcomes, but is not actually the cause?
Furthermore, what if all of the interventions that we've been pursuing in the past 20 to 40 years to combat this "epidemic" have actually led to worse outcomes for the population, including fat shaming and weight stigma; chronic dieting, which leads to weight cycling, which does lead to bad health outcomes; and driving people of all ages, genders, shapes and sizes to have unhealthy relationships with food and their bodies, including but not limited to full-blown eating disorders?
Given everything we know about how harmful our "war on obesity" has been, we must start looking more critically at the science on this issue, and start questioning the assumptions of anyone using the term "obesity epidemic."
Rachel Shands St. Paul, Minn.
We may not know precisely what has caused the recent increases in obesity rates. But we do know that obesity is a symptom of the larger challenges families face in America and that smart, equitable policy changes can help reverse the trends.
Food policy successes in two programs point the way forward.
A little more than a decade ago, nutrition standards were updated for the school meal programs and for the federal W.I.C. nutrition program. Healthier school meals are now associated with a reduced risk of obesity among children in poverty. The healthier W.I.C. food package is associated with a drop in obesity rates among participating children. Together, these programs serve millions of children.
We can build on this momentum by putting the health of children and families at the center of our policies. And committing as a nation to addressing community conditions like housing, dignified employment at a living wage, clean air and water, and access to health care and healthy food, all of which we know influence whether a child can grow up healthy and at a healthy weight.
Jamie Bussel Princeton, N.J. The writer is a senior program officer at the Robert Wood Johnson Foundation.
Obesity Essays
Childhood obesity parents are the blame.
In current years, children becoming more obese in their entire childhood development has become common. Obesity in children could be due to various reasons such as family structure, busy family life experienced in the modern days, and insufficient knowledge of foods containing high calories. Parents ought to be accountable for what they do or fail to do that amounts to a negative influence on their children's weight and cause them to be overweight or obese during their childhood period. When […]
Childhood Obesity: Causes and Consequences
Obesity is one of the leading causes of diseases. Over the past 60 years obesity has increased amongst the human population. There is an increasing amount of children who are facing and dealing with obesity. It is hard for nutrition to be a factor of importance when people are always in an "on the go" position. Obesity has become an epidemic amongst children and has even acquired the government's involvement, including the former First Lady of the United States Michelle […]
Is Obesity a Problem?
Is Obesity a Problem? Have you ever wondered how dysfunctional obesity can be for a person? What impact does it make on health and personal life? Usually, a person who has not encountered this problem rarely thought about it. You can watch TV shows about people overweight just for entertaining or laugh at a friend who got overweight without understanding the importance of this problem. Personally, I did not understand the seriousness of the situation in which an overweight person […]
Social Disease or Chronic Disease?
Introduction Non-communicable diseases (NDCs) claim 40 million people each year equivalent to 70% of the mortality death rates globally and it occurs between the age of 30 and 60 years. The percentages of these premature deaths happen among the low and middle income earning countries. NDC is also known as chronic diseases which tend to be of long duration and are in a combination of genetic, physiological, environmental and social behavioral factors. Among the common NDCs are the cardiovascular diseases […]
How are Fast Food Advertising and Childhood Obesity Related
By 1950s, fast food industry boom was in full swing. It was secured in 1951. In the 1950s, McDonald has become a staple of the American diet. Fast food restaurants have been grown more and more and by now, there are over one hundred and sixty thousands fast food restaurants in the United States, becoming a one hundred and ten billion dollar industry. One can't deny that fast food has become really important in American life nowadays. Whether Americans are […]
We will write an essay sample crafted to your needs.
Childhood Obesity and Adolesence
Childhood obesity can be prevented in many ways. Parents are the main ones with a say so on obesity. They allow their children to digest all kinds of bad foods. Parents should introduce on a daily basis different kinds of healthy foods. They should also promote is by showing children how healthy food are good for the body. You have some children that won't eat healthy things because of the color and the way it looks. Obesity is one of […]
Epidemic in the United States – Childhood Obesity
Childhood obesity is a growing epidemic in the United States (Hatfield, 2018). Obesity is considered the most common chronic disease affecting more than 30% of children. Children who are obese are likely to stay obese into adulthood and likely to develop non-communicable diseases. The percentage of children and adolescents affected by obesity has tripled since the 1970s and nearly 1 in 5 children in the United States are obese. Definition Obesity is defined as having an excessive accumulation of fat […]
Childhood Obesity Rate Can be Decreased
Child obesity has become a major concern as it continues to increase every year in the US. Many parents are uneducated about the risks of childhood obesity. Parental awareness and increasing physical activity are steps towards making a change in the rates of childhood obesity. There are many side effects of childhood obesity that can obstruct a child's future. However, positive changes to children's health can be achieved through the influence of adults. Child obesity has become a more critical […]
Child and Adolescent Obesity in the United States
Child and adolescent obesity in the United States has nearly tripled sincethe 70s. About 1 out of every 5 children suffer from childhood obesity. It is the duty ofmothers and fathers to prevent and find solutions to child and adolescent obesity. Thispaper will seek to explain the many causes and current results which parents can execute.Child and adolescent obesity comprises of several likely causes such as poor diet and lowphysical activity including numerous adverse effects. Therefore, changes in familyhousehold structures […]
A Big Problem – Bad Healthcare is Aiding Childhood Obesity
A study done in 2002 found that, almost 14 million children are obese, that is 24 percent of the U.S. population from ages 2 to 17. This number just keeps rising as the years go by. Some people would argue that the increasing numbers are due to sugary dinks and foods sold in vending machines at schools, or not enough healthy food options. Other parties can argue that this number keeps increasing because of bad healthcare and not enough opportunities […]
Childhood Obesity – Causes and Potential Long-Term Effects
Abstract There is growing concern about the state of children's health. Every year there is an increase in the number of overweight and obese children. What causes this and what does it mean for them long-term? There are many contributing factors to children's weight issues. Some of these factors are limited access to healthy food, more time spent in front of a screen, and less physical activity. Long-term health affects include a rising risk of Type 2 diabetes, coronary heart […]
Risk Factors from Alzheimer's Disease
About 40 million people are affected by dementia, with the majority of people being over age 60; this measure is expected to be doubled after 20 years, until about 2050. About 60-70% of all cases of dementia are caused by Alzheimer's disease. There is about 2.17 and 4.78 million people who are affected by Alzheimer's disease; 46% of these individuals have a moderate or severe form of the disease. By the year 2050, there will be over 7.98 and 12.95 […]
What are the Main Causes and Treatments of Diabetes
Diabetes is a chronic disease that can cause complications and death if left untreated. It is one of the most common chronic diseases in the world and affects nearly half of the global population. According to Koye et al. (2018), it is also a leading cause of disability worldwide, affecting more than 300 million people globally. Diabetes is one of the most common diseases in the United States, with more than 100 million adults affected by type 2 diabetes and over 6.3 […]
History and Types of Diabetes
The first sign of diabetes was discovered in 1500 B.C.E by the Egyptians. According to one study, ancient Indians were familiar with the condition and had even determined two types of the condition. They called it "honey urine" and tested for it by determining if the ants were drawn to the urine. The first mention of the word diabetes was by the Greeks. It means "to go through", it was named this because of its main symptom: the excessive passing […]
An Evolution of Diabetes
EVOLUTION Diabetes is a major public health problem with a rapid increase in prevalence globally. Twelve percent of all health care spending is related to diabetes. The diagnosis and treatment of diabetes has evolved extensively over the last century. Although there is still no cure for the disorder, diabetes is much more manageable due to advancement in medicine and technology. In the beginning of the 20th century, Edward Schafer concluded that the pancreas of diabetics was unable to produce insulin […]
Diabetes and Renal Failure
Diabetes and Renal Failure Introduction This is a research article about prevalence of renal failure and its early detection among patients who have long standing diabetes mellitus. End stage renal disease significantly increases the risk of death and requires expert health care. Although diabetes is the most predominant cause of chronic renal disease, maximum individuals with diabetes are not investigated based on national guidelines. Chronic kidney disease warrants improved detection using standardized criteria to improve outcomes. Proper screening of diabetic […]
Diabetes Type 2: a Chronic Disease
Diabetes type 2 is a chronic disease which is widespread around the world. According to Mayo Clinic, type 2 diabetes is the most common type of diabetes that occurs due to high blood sugar and the lack of ability of the body to use insulin properly or make enough of it. Diabetes type 2 does not have a cure. However, it can be prevented or delayed. The most common causes of diabetes relate to people's lifestyle and their genetics. Physical […]
History of Type II Diabetes
Type II Diabetes Abstract This paper explores the disease Type II Diabetes and the many components it has. Type II Diabetes affects many people around the world, but is different than most diseases because it is not transferred by genetics. This form of diabetes is brought upon by unhealthy lifestyle choices which makes it unique because living a healthier life can make it go away. When Type II Diabetes affects someone, they are not able to control their blood sugar […]
Childhood Maltreatment and Substance Abuse
Including in the article of the topic and discerning the studies to steer readers to be educated on the broad input of childhood maltreatment possibly going hand and hand with abuse of substances. In surrounding this topic, you can pull out the gist of all the studies and background information to bring a responsible observation that is proven. That which is humans who are brought into or raised into a childhood maltreatment experience such as, emotional or physical neglect along […]
Impact Media on Eating Disorders
With all of our current understanding so far we can see how much of an impact media has on triggering eating disorders. Research has only just begun to analyze the relationship between social media outlets such as facebook, body image and symptoms of eating disorders. Facebook is available at the fingertips of most adolescents today which allows them easy access to seek social comparison and negative feedback. Therefore it is an essential area to examine in relation to eating disordered […]
Social Media and Body Image Essay
Have you ever looked in the mirror and said something negative about yourself? According to the Merriam Webster dictionary body image is, ""a subjective picture of one's own physical appearance established both by self-observation and by noting the reactions of other. Negative body image and low self-esteem are real problems and I want to discover the causes, how much of a factor social media is, and ways that people can get help to move past it. Our writers can help […]
What is Childhood Obesity?
Introduction Childhood obesity has become a widespread epidemic, especially in the United States. Twenty five percent of children in the United States are overweight and eleven percent are obese (Dehghan, et al, 2005). On top of that, about seventy percent of those children will grow up to be obese adults (Dehgan, et al, 2005). There are many different causes that can be attributed to the childhood obesity. Environmental factors, lifestyle preferences, and cultural environment play pivotal roles in the rising […]
Obesity in Childhood
There are numerous issues that society faces on a daily basis. One of the issues that society faces is obesity. It is one of the leading risks of death and has been ongoing since the 1960s and 1970s. Obesity is an issue that continues to grow not only in the United States but also in developing countries as well. Not only does obesity affect adults but it has become a serious issue for children. According to an article, "approximately 12.7 […]
Childhood Obesity: Global Epidemic and Ethical Concerns
Abstract Numbers continue to climb for those who have childhood obesity. This serious issue has been brought to the attention of the public who have been taking preventative measures and action in hopes to reduce the number of cases. In a number of countries, public policies have been implemented to prevent obesity. However, in the U.S. efforts made are not enough or have not been effective to stop the obesity rate from increasing. Proposals for solutions to this health problem […]
Childhood Obesity in the American Nation
Childhood obesity is still rising in this nation. One out of three Americans is obese. The outlook for children is not much better, because adolescent obesity has quadrupled over the last thirty years. "As of 2012, almost 18 percent of children aged 6-11 years were obese"(Newman, 1). In spite of the way that the welfare effects on obesity are notable by the public, this force precedes undefeated. The image for youngsters isn't much improved; in the course of recent years […]
Childhood Obesity: a Review of Increased Risk
Childhood obesity, a current epidemic which affects 33% of adolescents aged 2-19. I will present a descriptive study which highlights the seriousness of childhood obesity and its long-term influence on quality of life. Obesity, is described as accumulating an excess in body fat, more specifically, obesity is the outcome of a long-lasting caloric imbalance, with the relation of more caloric intake consumed than what is burned each day. A screening tool utilized to measure body fat is the body mass […]
Factors that Influence Childhood Obesity
The cause of pediatric obesity is multifactorial (1). There is not a single cause, nor solution, found that leads to all cases of pediatric obesity. Parental discipline in regard to the child is not proven to lead to less adiposity or obesity in children. Parental feeding strategy may actually be a cause of obesity with restrictive approach to food by the parent shown to increase the proclivity for the restricted foods (2). Likewise, when parents allowed their children to have […]
Childhood Obesity Today
In America, childhood obesity is on a rise today. Children can gain obsessive weight because of environmental factors. Vending machines, low cost on snacks, and a increase in the fast food chain are contributing factors towards obesity. Genetics can also play a part in childhood obesity. Many children come from a generation of overweight families. Most parents don't see the harm in letting their children gain tons of weight. Obesity can cause many health problems. Childhood obesity affects the health […]
Childhood Obesity, a Crisis that could be Cure
Obesity is a crisis that is affecting many countries with their more vulnerable citizens, which are children. Bad eating habits, high calories intake, genetics, and lack of activities or exercise are some of the elements that either combine or by themselves are the cause for childhood obesity in America, Latin America and many other nations. In the United States rural areas have higher rates of children obesity as well as Hispanics and blacks (Davis 2011). Keywords: Obesity, Childhood Our writers […]
Tackling Childhood Obesity in Rural Mississippi
Childhood obesity is a growing health issue in the United States. Children with higher Body Mass Indexes than the recommended by the National Institutes of Health are more prone to adverse health effects later in life. Obesity in early age can translate into adulthood and increases the risk of developing cardiovascular diseases and diabetes (Franks 2010). The highest rates of childhood obesity can be observed in the southeastern corner of the United States, Mississippi, in particular, with the highest prevalence […]
Related topic
Essay About Obesity Introduction This is a medical hypothesis that the person who has more Body Mass Index (BMI) will have mild obesity, which is linked with high tension and high concentration of cholesterol in the human body. Its reverse mechanisms are not easily understood as the other diseases. The patients who have more body mass index (BMI) linked with pneumonia have a higher ratio of death as compared to the patients who have normal values of (BMI) body mass index, this is known as the "Obesity paradox". The chance to survive in this disorder is in very elderly people which shows the delayed response of this disease. The normal value of cholesterol is also harmful in those people who don`t show any kind of symptoms according to this specific disease. Scientific Discussion Obesity has become a serious health problem and also the most neglected by people. Different scientists with various findings suggest that, the concern of Obesity paradox with heart problem like narrowing of coronary artery problems with the increasing proportion of tension. Further information related to the disease shows that body weight and obesity cause a delay as well as an acute response to the body. Obesity also causes severe body-related disorders like Diabetes (type II). The reverse action of this negative impact is legally unclear but Adipose tissues are the fat-storing tissues that are fully available for the study of paradox. The patients related to this problem were first reported in 1999 in those patients which were suffering from kidney disorder and significantly observed in heart patients. The patients with heart failure who have a lower (BMI) have a lower rate of death has been seen. People who have low body weight become the victim of many diseases due to the protective fat layer in the body. Pathogenic mechanisms and many other hormones that related to protein also reveal the obesity paradox. Obesity causes various heart problems by different mechanisms. Obesity has been involved in causing major roles for artery and renal problems and hypertension disorders that show that the obesity paradox is mainly due to body overweight. Recent studies and findings show the vital outcome of the obese people with heart and artery disorder also treated for hypertension and the death rate was 30% lower in humans that are obese and overweight. People with no heart problem and have higher "body mass index (BMI)" have a much lower rate of death as compared to people with have the cardiac disorder. Bovine parathyroid cells play an important role in the deactivation of parathyroid hormone and also activate Vitamin D. This vitamin increase obesity and uptake by adipose tissue, also serum containing calcium is ultimately linked with obesity and causing vitamin D deficiency. There is an inverse relationship between Vitamin D and parathyroid hormone in obesity which causes "hyperthyroidism". Hyperthyroidism also influences the concentration of plasma in blood and also impacts the peripheral system then it expands the vessels. In obese people, the calcitonin gene is found. This gene is capable of the activation of K channels in smooth muscles which impacts on the cardiovascular system as well as the contraction of the heart in humans. Commentary Section The reverse mechanism of paradox obesity is still unknown so how it should be believed that paradox obesity exists just on the basis of BMI evaluation? It does not show the clear and authentic result that it decrease or increase the risk factor for health disorder so how can it be admitted that it's base on reality? Conclusion People with obesity have a great risk of various diseases such as heart problem, kidney disease, and hypertension People with obesity have greater chances of survival as compared to those whose values of BMI are normal. Those people which have chronic kidney diseases have better chances of survival although with a higher BMI range. People with chronic pulmonary problems with increasing BMI 1KG decrease the death rate up to 5%. Increase in those people which are underweight and normal weight
1. Tell Us Your Requirements
2. Pick your perfect writer
3. Get Your Paper and Pay
short deadlines
100% Plagiarism-Free
Certified writers

Essay on Obesity for Children and Students

Obesity is a condition wherein a lot of excess fat accumulates in the body. It generally occurs when a person consumes excessive food and does not indulge in physical activity on a regular basis. Obesity increases the chances of incurring diseases such as diabetes, sleep apnea and osteoarthritis. Obesity is usually caused due to regular intake of excessive food and lack of proper physical exercise. It is also suspected to be a genetic problem. This condition increases the chances of developing various health problems requiring urgent attention. Here are some essays of varying lengths to help you with the topic in your exams.
Long and Short Essay on Obesity in English
Obesity essay 1 (200 words).
Obesity generally occurs when a person consumes more than the required amount of food on a regular basis and does not indulge in physical activities to burn the excess fat. The problem can also be genetic and may even be caused as a side effect of certain medicines or psychological factors such as sadness, depression, nervousness, etc.
Register to Get Free Mock Test and Study Material
Verify OTP Code (required)
I agree to the terms and conditions and privacy policy .
Fill complete details
Target Exam ---
The problem can be prevented by following below-mentioned tips:
Follow a healthy diet that is full of various micronutrients. However, keep a tab on how much you eat.
Instead of having three large meals a day it is suggested to have four-five small meals.
Squeeze in at least half an hour each day to exercise.
Keep a check on your body weight as well as your waist line.
Obesity is not just a problem in its own; it can lead to various serious health problems such as cardiovascular diseases, brain stroke, infertility, sleep apnea and diabetes. If you do not prevent this problem from occurring, you will have to undergo extensive treatment to cure it. While doctors prescribe medicines, make changes in the patient's diet and devise an exercise regime to treat this problem, in certain cases the patients may even have to undergo a surgery.
Obesity Essay 2 (300 words)
Obesity is mostly the outcome of a combination of two things – regular intake of excessive food and absence of physical activity. It may usually, not necessarily, be a genetic problem and might even occur as a side effect of certain medicines. Here is a detailed look at the causes of this condition and the ways to prevent and treat it.
Causes of Obesity
Excessive Food Intake and Lack of Exercise
One of the leading causes of obesity is the regular consumption of more than the required quantity of food combined with lack of proper physical activity.
It has been observed that some people tend to eat excessively when they are going through a tough time in life. This eventually leads to weight gain and obesity.
Obesity may even be inherited from the parents in certain cases.
Regular intake of certain medicines such as oral contraceptives and antidepressants may also lead to weight gain and eventually result in obesity.
Methods to Prevent Obesity
Here is how to prevent this health condition from occurring:
It is essential to have a healthy diet that includes fresh fruits, green leafy vegetables, whole grains and cereals. Avoid oily and sugary food items.
Even as you choose to eat healthy, keep a tab on how much you eat and also the frequency of your meals.
Make it a habit to indulge in 30-45 minutes of exercise each day.
Keep a Tab on your Weight
Keep a check on your body weight and waist line.
While it is best to prevent obesity by following the aforementioned tips, however if you fall prey to this condition it is best to consult a doctor immediately to get it cured as it is not only a problem in its own but can also lead to many other health issues such as heart problem, gallstones, sleep apnea and infertility, to name a few.
Obesity Essay 3 (400 words)
Obesity usually occurs when a person makes it a habit to consume more than the required quantity of food and does not indulge in enough physical activity. This condition may even be inherited and might occur due to certain other reasons too. Here is a detailed look at the various reasons that cause obesity, the impact it has on a person's health and also the ways to avoid it.
Excessive Eating and Lack of Physical Activity
As stated earlier, the main cause of developing this condition is regular intake of more than the required amount of food coupled with lack of physical activity.
It has been observed that some people tend to eat excessively when they are going through a tough time.
Obesity may even run in the family. If either of the parents has this problem then it is likely for the child to develop it.
Certain oral contraceptives, antidepressants and other medicines might also result in weight gain and having these over a period of time may lead to obesity.
Effects of Obesity
Obesity can have several negative repercussions on a person's body. It may lead to the following:
High Cholesterol Level
Sleep Apnea
Infertility
High Blood Pressure
Ways to Prevent Obesity
As grave as this problem is, it can be prevented by making some simple yet healthy lifestyle choices. Here is a look at the same:
Keep a check on your calorie intake and have a fibre and nutrient-rich diet that includes green leafy vegetables, fresh fruits, whole grains and cereals.
Frequency and Size of Meal
Merely choosing healthy food options is not enough, you must also keep a watch on how much and how frequently you eat. It is best to have five to six small meals at regular intervals during the day rather than gulping three large meals.
Indulge in moderately intense exercise for 150-300 hours per week. This can include jogging, swimming, cycling and dancing among others.
Keep a tab on your body weight as well as your waist size in order to ensure that things are under control.
Obesity, a growing problem around the world, can be prevented by following a healthy diet plan and setting a regular exercise regime. However, in case the problem occurs due to any reason then it is suggested to seek medical help to get it treated at the earliest.
Obesity Essay 4 (500 words)
Obesity is said to be an outcome of regular consumption of excessive food and absence of enough physical activity to burn the extra fat accumulated in the body. Read on to have a detailed look at the causes of obesity, the ways in which it impacts our body and also the methods to prevent and treat this problem.
Why does Obesity Occur?
As mentioned above, obesity occurs because of excessive consumption of food and lack of enough physical activity. Here is a look at the other reasons that lead to obesity:
A person is likely to incur this problem in case both or one of his/ her parents suffers from this problem.
Emotions such as boredom, nervousness, anger and stress impact eating habits in certain people. These people increase their food intake as a response to these negative emotions.
Some antidepressants, anticonvulsants and oral contraceptives may lead to weight gain and it may ultimately result in obesity.
Health problems such as polycystic ovary syndrome and hypothyroidism may also lead to obesity.
How to Prevent Obesity?
Following healthy eating habits helps in curbing this issue to a large extent.
Make sure you do not have heavy meals. It is suggested to have 4-5 small meals during the day rather than having 3 large meals.
It is essential to be active through the day. Indulge in physical activities. It is suggested to squeeze in at least half an hour per day to indulge in moderately intense physical activities such as swimming, jogging, dancing and cycling among others.
Keep a tab on your weight
Keep a check on your body weight and waist size. Make necessary changes in your diet and increase your exercise time in case you see an upward trend.
What are the Repercussions of Obesity?
An obese person stands a high risk of suffering from the below mentioned health problems:
How to Treat Obesity?
Here is how to treat the problem:
An immediate change in the diet plan is essential to overcome this problem. Make sure you consult a doctor to get the dietary changes made.
Indulging in physical exercise is the next big step towards controlling this problem. It helps in shedding the extra calories.
Over-the-Counter Diet Pills
These pills are effective in reducing weight. However, they may have some negative side effects.
It is best to consult a doctor and get medicines prescribed to overcome this problem.
This option is particularly suggested to those whose body mass index is 40 or higher or in case the body mass index is greater than 30 and in addition to it, the person has at least one medical condition directly linked to obesity.
Though a serious health problem, obesity can be cured by following a healthy lifestyle. It is essential to follow a healthy diet plan and exercise regime to prevent this problem from developing.
Obesity Essay 5 (600 words)
Obesity is a health condition wherein a person puts on excessive weight due to regular consumption of more than the required amount of food and lack of physical activity. This condition may even be genetic or might develop because of psychological factors or as a side effect of certain medicines. Here is a detailed look at the causes and effects of obesity and also the ways to curb this problem.
Here are the various causes of obesity:
Overeating : Regular consumption of more than the required amount of food, particularly that rich in fats, leads to weight gain. The frequency of food intake also impacts the metabolism.
Genetic : A person is likely to develop this condition if one or both parents suffer from obesity. This is because genetics impact the hormones involved in fat regulation.
Lack of Physical Exercise : People who do not indulge in enough exercise burn fewer calories as compared to those who are active. Consuming excessive food without indulging in physical activity often leads to obesity.
Medicines: There are certain medications such as antidepressants, valproate, anticonvulsants, some diabetes medicines and oral contraceptives that may result in weight gain and might ultimately cause obesity.
Health Conditions : Health conditions such as hypothyroidism, polycystic ovary syndrome and insulin resistance may also cause obesity.
Psychological Factors: Emotions like boredom, stress and sadness influence some people's eating habits. They increase their food intake as a response to these emotions.
Impacts of Obesity
Obesity increases the risk of developing various health problems including:
Obesity can even have a negative impact on a person's social and economic life. People suffering from obesity are often discriminated and are prone to depression.
Here are the ways in which obesity can be prevented:
Following healthy eating habits
Ensuring proper food intake
Indulging in physical activities
Keeping a tab on your weight and waist size
Preventing screen time
Ways to Cure Obesity
It is better to prevent the problem from occurring rather than looking for ways to treat the same later. However, those who develop it owing to any reason must get it treated at the earliest so as to prevent the risk of developing aforementioned health problems. Here are the ways in which this problem is treated:
Dietary Changes : Making changes in your diet is the first step towards controlling obesity. If you have already developed this condition, it is suggested to consult a physician to help you make the required dietary changes.
Over-the-Counter Diet Pills: Over the counter diet pills include ingredients that help in reducing weight and maintaining it over time. However, these pills may have side effects such as heart palpitation.
Exercise: It is essential to devote 45-60 minutes to exercise each day. Indulge in moderately intense exercises during this time to burn the excess body fat.
Prescribed Pills: Rather than going for over the counter diet pills, it is suggested to have pills as suggested by your doctor in order to cure the problem.
Surgery : Weight loss surgery is suggested for those whose body mass index (BMI) is 40 or higher or in case the BMI is 30-35 or greater and in addition to it, the person has a minimum of one medical condition directly linked to obesity.
Obesity is a serious health problem that gives way to many other major health issues including heart disease, sleep apnea, asthma, gallstones and infertility, to name a few. Caused mainly due to excessive fat accumulation in the body, it can be prevented by following healthy eating habits, regular exercise and keeping a tab on your body weight.
Related Information:
Speech on Obesity
Essay on AIDS
Essay on Doctor
Essay on Drug Abuse
Prevention is better than Cure Essay
Health is Wealth Essay
Essay on Cancer
Essay on Health
Essay on Healthy Lifestyle
Essay on Health and Fitness
Related content

Enter your email to download PDF and receive updates from OSMO
Scan to get started.
The Assessment App is available only on the Apple App Store . Please scan the QR code below with your iPhone device to download the app.
Obesity Essay
Essay on obesity for children.
Obesity is a condition that involves excessive weight gain in the body. There will be a higher risk of health problems due to increased amounts of body fat. It is basically an excessive accumulation of fat in the body. The height and weight of the body determines the Body Mass Index (BMI). Generally, people are considered overweight if their BMI is above 25. Moreover, it is said that a BMI above 30 is considered to be obesity. With an ever changing way of living, people are gaining obesity due to unhealthy lifestyles. Obesity results in various health conditions in humans. Due to this, a person suffers from heart diseases, high cholesterol level, high blood pressure, respiratory and other chronic ailments.
The main cause of obesity is due to overeating and unhealthy lifestyles. In today's world, we have seen kids from an early age exposed to junk food and reduction in physical activity. This leads to excess accumulation of fat in the body. In order to overcome obesity, kids must be introduced to a healthy lifestyle along with nutritious food. Besides this, regular exercise and physical activity would help in reducing the weight leading to a healthy life. In this obesity essay, we will discuss the causes, complications and preventive measures.
Causes Of Obesity
When an excessive amount of energy is consumed and returned in less quantity, then the rest gets accumulated in the adipose tissue leading to obesity. Therefore, a person consuming more food and releasing less energy results in weight gain. Some of the causes of obesity are mentioned below:
Overeating: Do you think eating junk food or unhealthy eating habits can lead to obesity? Yes, it has a repercussion on health. There are certain habits that result in obesity such as eating fried snacks, eating fast, eating more and eating food irregularly. Food items with high calories can lead to an increase in weight. For example, sugar, oily and fried items, processed foods, etc. These food items may taste better but eventually leads to increase in weight followed by health complications.
Reduction in physical activity: Due to sedentary lifestyle, there is reduction in physical activities such as running, walking or doing household chores. With growing technology, people are dependent on machines and appliances for their work. Therefore, it leads to less movement resulting in fat accumulation in the body. People who do not burn their calories with physical activities tend to put on more weight. Nowadays, people want to eat food and relax without doing any physical activity.
Hormonal change: A person tends to put on weight if they have hormonal problems.
Genetic factor: A person can also gain obesity due to genetic factors. Due to hereditary, a person can become obese even if they eat balanced food or do regular physical exercise. If the ancestors of the family were facing this condition, then they are more likely to gain obesity.
Psychological factors: If the person is suffering from psychological problems, they tend to eat more in order to reduce their stress. During sadness or boredom, people like to eat more food. They want to eat more and forget their problems. This eventually leads to an increase in weight.
Also explore: Essay on Sports and motivation essay .
Complications Of Obesity
Obesity is increasing rapidly across the world. The intake of calories and outlet of energy determines the body weight. If a person is eating more and not burning their calories, it will lead to an increase in body fat. There are major health problems due to obesity. Some of the problems are mentioned below:
Health Disorders: Due to obesity, there will be an increase in heart related disease in humans. Besides this, people may suffer from high blood pressure, diabetes, gall bladder disorders, respiratory problems, psychological issues, etc.
Laziness: When there is excess fat accumulation in the body, a person tends to become lazy in doing things. They look for support or seek help in order to get their things done.
Economic problems: A person suffering from obesity faces low economic growth due to their health problems associated with weight gain. They become lazy and reduce the quality of work. It leads to huge loss in work and economy. Due to increased health issues, a person tends to spend more money on diagnosis and treatment.
Low productivity: There might be a reduction in productivity of work. Due to this, a person will feel lethargic towards work and eventually result in low productivity of the work that they are doing.
How To Prevent Obesity?
Obesity creates major health issues in humans. To overcome this Issue, it is important to focus on losing weight and avoiding things that can cause weight gain. Preventing obesity will help people in reducing the high risk of health problems. It is vital for everyone to stay fit, eat healthy and sleep well to avoid weight gain. Some of the ways to prevent obesity are mentioned below:
Eating balanced food: To maintain weight, it is mandatory for people to eat balanced meals. It should include carbohydrates, proteins, fibers, etc. Anything in excess can lead to weight gain. Therefore, including a balanced diet in the meal will not only provide nutrition to the body but also avoid accumulation of excess fat. Avoid junk food and eat more vegetables and fruits for a healthy diet. Encourage children from an early age to inculcate the habit of eating healthy food. This will help them in growing into a healthy person. Besides this, encourage kids to eat only when they are hungry as excess food might get stored in the body as fat. Also, slow eating is one of the factors for reduction in weight. It helps in proper digestion of the food particles.
Exercise regularly: Apart from eating food, it is also important for people to exercise on a regular basis. The amount of calories taken should be burned with the help of physical activities. Some of the ways to burn calories are jogging, walking, dancing, yoga or any form of exercise. Try to avoid continuous sitting while working or studying. Take up activities that require more physical activity such as using stairs instead of lift, walking to nearby stores instead of taking a car, etc.
Eating on time: Irregular patterns of eating may lead to overeating and weight gain. Therefore, inculcating a habit of eating on time will lead to proper digestion of food. The person eating on time will eat food in a limited amount. If there is delay, a person tends to eat food in large quantities. This will result in weight gain. Most importantly, try to eat smaller portions so that there is enough time for digestion. Drink more water to eliminate all the toxic materials from the body.
Avoid unhealthy food: Though unhealthy food tastes good, it is important to avoid them. There are many food items available in the market that are processed and rich in sugar. These food products are difficult to digest leading to accumulation of fat in the body. Therefore, avoiding such food items would be the best option for a healthy life. Try to consume food which is low in calories for proper digestion such as fruits and vegetables. These food items have lots of nutrients which can help in lowering the risk of health problems.
Improve physical activities: To digest food in the body, there has to be a proper workout or physical activity that people must incorporate in their lifestyles. Incorporating fun physical activities such as playing sports, working out in the gym and doing household chores will help in weight reduction. Avoid sitting or sleeping immediately after intake of food. This will reduce the process of digestion in the body leading to weight gain.
Take proper sleep: It is important to take enough rest and sleep at night. Reduction in sleep may cause health problems leading to weight gain. Therefore, introduce bedtime rituals in your lifestyle in order to get proper sleep.
Obesity is the condition which leads to weight gain due to overeating and unhealthy lifestyles. The main cause of obesity is overeating, reduced physical activities and sleep. Due to this, a person may suffer from severe health problems such as heart diseases, high cholesterol and blood pressure, respiratory problems, etc. To prevent obesity, a person must eat a balanced diet, avoid overeating, exercise regularly, eat food on time, get enough sleep, etc.
We hope this obesity essay was useful to you. Check essays for kids for more topics.
Frequently Asked Questions On Obesity Essay
What is an obesity essay.
It is a short write up on obesity which is a condition that results in weight gain leading to many health problems.
What is the main cause of obesity?
The main causes of obesity are overeating, unhealthy lifestyle, less physical activities, genetic and psychological factors.
How to prevent obesity?
The different ways to prevent obesity are eating balanced food, regular exercise, eating food on time, avoiding unhealthy food, increasing physical activity, getting enough sleep, etc.