Essays in Spanish
In our site we have over 150 essays in Spanish (full and free) that you can check to inspire yourself for your homework or assignments and use them as example essays.
Our essays are simple and short, so they are really good for Spanish classes for students that speak English as a native language. They can be good for middle school, high school, college, or any language learning classes.
Each essay is written around a topic that it's included in the title. You can check our homepage to find our latest essays published, or use our search form in the right sidebar (you should use keywords or topics in Spanish).
For an easy start, here we include some of the essays in Spanish but with the title (topic) translated to English so you can find a match for your interest.
List of essays in Spanish
Example essay about  family in Spanish
Example essay about  discrimination in Spanish
Example essay about  violence in Spanish
Example essay about  what is life in Spanish
Example essay about  peace in Spanish
Example essay about  global warming in Spanish
Example essay about  myself and my life in Spanish
Example essay about  Mexico in Spanish
Example essay about  Donald Trump in Spanish
Example essay about  corruption in Spanish
Example essay about  innovation  in Spanish
Example essay about  Aristotle  in Spanish
Example essay about  homosexuality  in Spanish
Example essay about  smoking  in Spanish
Example essay about  sports  in Spanish
Example essay about  life projects  in Spanish
Example essay about  technology  in Spanish
Example essay about  love  in Spanish
Example essay about  racism  in Spanish
Example essay about  bullying  in Spanish
Please use the comments area below in this post if you can't find the essay you were looking for! – you can write in English if your Spanish isn't the best 🙂
Deja un comentario Cancelar la respuesta
Guardar mi nombre, correo electrónico y web en este navegador para la próxima vez que comente.
Spanish Writer Freelance
65 spanish phrases to use in an essay.
If Spanish is not your first language, memorizing specific phrases can help you improve your essay-writing skills and make you sound more like a native speaker. Thus below, you will find a list of useful phrases categorized by groups to help you appear more proficient and take your essays to the next level!
Introductory Phrases
Based on my vast experience as a freelance writer , I can say that starting an essay is undoubtedly the most challenging part of essay writing. Nonetheless, many phrases have proven to help organize my thoughts and form cohesive and intriguing introductions, such as:
• "Para empezar" – To begin with
• "Al principio" – At the beginning… 
• "En primer lugar" – To start… 
• "Empecemos por considerar" – Let's begin by considering/acknowledging 
• "A manera de introducción" – We can start by saying…
• "Como punto de partida " – As a starting point
• "Hoy en día" – Nowadays…
You can also use phrase to introduce a new topic in the text such as:
En lo que se refiere a – Regarding to
Respecto a – Regarding to
En cuanto a – Regarding to
Cuando se trata de – When it comes to
Si pasamos a hablar de – If we go ahead to talk about
Concluding Phrases
It is also crucial that you know how to finish your essay. A good conclusion will allow you to tie all your ideas together and emphasize the key takeaways. Below, a few ways in which you can begin a concluding argument:
• "En conclusion" – In conclusion
• "En resumen/resumiendo…" – In summary
• "Como se puede ver…" – As you can see
• "Para concluir" – To conclude
• "Para finalizar" – To finish
• "Finalmente, podemos decir que…" – We can then say that…
• " En consecuencia, podemos decir que…" – As a result, one can say that…
• "Por fin" – Finally
Transitional Phrases
Transitions phrases are crucial if you wish your essay to flow smoothly. Thus, I recommend you pay special attention to the following sentences:
• "Además" – Besides
• "Adicionalmente" – In addition…
• "Dado que…" – Given that…
• "Por lo tanto" – Therefore
• "Entonces" – Thus/So
• "Debido a…" – Hence
• "Mientras tanto" – Meanwhile
• "Por lo que" – This is why
• "Desde entonces" – Since then
Argumentative Phrases
When writing essays, it is very common for us to need to include argumentative phrases to get our message across. Hence, if you are looking for new ways to introduce an argument, below a few ideas:
• "Por otro lado…" – On the other hand…
• "En primera instancia…" – First of all 
• "A diferencia de…" – As oppossed to
• "De igual forma" – More so
• "Igualmente" – The same goes for… 
• "En otras palabras" – In other words
• "A pesar de que…" – Although 
• "Aunque" – Even though 
• "En contraste" – By contrast 
• "De hecho…" – In fact… 
• "Sin embargo" – Nevertheless
• "No obstante" – However
Opinion Phrases
There are many formal (and less formal ways) to express your opinions and beliefs in Spanish. Here, a few examples:
• "Considero que…" – I considerthat…
• "Mi opinión es" – It is my opinion
• "Pienso que…" – I think that…
• "Opino que" – In my opinion…
• "Afortunadamente" – Fortunately
• " Lamentablemente" – Unfortunately
• "Me parece que…" – It seems to me that…
• "En mi opinión" – I believe that…
• "En mi experiencia" – Based on my experience
• "Como yo lo veo…" – As I see it…
• "Es mi parecer" – My pointview
General Phrases
Finally, I wanted to include a group of useful common phrases that can enrich your essay's vocabulary:
•   "En realidad" – In reality
• "Actualmente" – Today/Nowadays 
• "De acuerdo a…" – According to… 
• "Por ejemplo" – For example
• "Cabe recalcar que…" – It is important to note that… 
• "Vale la pena resaltar que…" – It is important to highlight that… 
• "No podemos ignorar que…" – We can't ignore that… 
• "Normalmente" – Usually/Normally 
• "Por lo general" – In general
• "Es normal que…" – It is normal to…
• "Otro hecho importante es…" – Another relevant factor is… 
• "Podría decirse que…" – One could say that… 
• "Para ilustrar" – To illustrate 
There you have it! A list of 60 useful phrases you can memorize to make your essays sound more professional and become more appealing to readers. However, if you are struggling and need further assistance with your essay, here you can see an Spanish essay example that can help you to structure and edit your work.
Related Posts
Leave a Reply Cancel reply
Your email address will not be published. Required fields are marked *
This site uses Akismet to reduce spam. Learn how your comment data is processed .
I am a freelance copywriter from Spain
Privacy overview.
Learning Method
Spanish Culture
Spanish Grammar
Spanish Travel
Spanish Vocabulary and Expressions
Courses and Audiobooks
Spanish Essay Phrases: 40 Useful Phrases for an Impressive Writeup
7 Comments
May 30, 2019
Follow Us Now
Do you need to write a lot of essays in Spanish? If you do, don't worry. It's about to get a little bit easier for you because here in this article, we've listed many useful Spanish essay phrases that you can readily use in your essays.
Feel free to pepper your essays with the words and expressions from this list. It would certainly elevate your essays and impress your teachers. You're welcome!
Get the PDF ( + MP3!)
No time to read now? Then you might opt to get the list in PDF instead. If you sign up to the newsletter, you'll get the list of Spanish essay phrases in PDF format plus free audio files.
Spanish Essay Phrases
Additional Resources
You can also check out the following resources:
84 Spanish Expressions for Agreeing and Disagreeing
Common Spanish Verbs
Expresiones útiles para escribir en español
Looking for more Spanish phrases? Check out this e-book with audio!
Try to use the essay phrases in Spanish that you learned in this lesson and write a few example sentences in the comments section!
About the author
Janey is a fan of different languages and studied Spanish, German, Mandarin, and Japanese in college. She has now added French into the mix, though English will always be her first love. She loves reading anything (including product labels).
VERY VERY useful !! Gracias
Amazing! This will definitely help me in tomorrow's spanish test 🙂
Sounds good
Thanks for the assistance, in learning Spanish.
Amazing article! Very helpful! Also, this website is great for Spanish Beginners.
It's easy when you put it that way
Session expired
Please log in again. The login page will open in a new tab. After logging in you can close it and return to this page.
855-997-4652 Login Try a Free Class
How to Write an Amazing Essay in Spanish
Has your teacher asked you to write an essay in Spanish? Essays are probably the most common type of homework around the world. Teachers want you to write essays because they're a way to improve your abilities when you're learning a new language.
Writing essays may not seem like fun, but it actually improves your cognitive abilities! The act of researching, organizing, and writing pushes you to increase your knowledge on different topics, strengthens your critical thinking skills, and advances your ability to communicate and express your thoughts.
With all these benefits in mind, it's no wonder you want to write a great essay in Spanish. But there are times when your ideas vanish and your mind goes blank—you wonder, where do I begin and what steps do I follow?
Even if you're a pro when it comes to writing in English, writing an essay in Spanish can be a challenge. In this blog post, I'll help you overcome this small hurdle to help you make your Spanish essay cohesive, persuasive, and as professional as possible.
Are you ready to write an amazing essay in Spanish?
Basics and Benefits of Writing Essays
Strong writing skills are important for school, college, and a professional career. It's likely that Spanish is not your first language, but if you're learning the language then writing a research-fueled Spanish essay gives you all sorts of advantages. It enables you to practice grammar, spelling, vocabulary, as well as synthesize your ideas and thoughts surrounding the topic you're writing about.
Writing a terrific essay in Spanish requires planning, organization, and structure. Having a process saves you time and once you've established a system that works for you, the writing comes easy!
How to Structure an Essay in Spanish
Similar to when you're telling a story, your essay should follow a traditional story arc. This means that you start with an appealing introduction, after which you develop your idea within the body of the essay, and finally, you close your thoughts or argument with a summary and conclusion.
Let's take a deeper look at these 3 parts of an essay in Spanish:
1. Introduction
Start your essay with a summary of the topic you'll cover throughout your piece. The introduction reflects the argumentative line that your whole essay follows. It should be brief but not too short. I recommend making the intro 10% of your whole essay.
A good introduction gives enough information by stating a problem or the reason why you're writing the essay and why the reader should be compelled to read it.
Some writers choose to write the introduction after they've written the body and conclusion. I think it's a good strategy that allows you to summarize and evaluate the body of your whole essay before you aim to highlight important points in your introduction.
My biggest advice is to make it clear what the reason for your essay's existence is, so that your reader can feel excited to know more, and invited to learn from you.
This is the main part of your essay. I recommend that you dedicate 80% of your whole essay to the body. This critical section develops the core ideas of your essay in Spanish as it's where you present the main ideas and their arguments in relation to the topic you're writing about.
This part requires you to do research from reputable sources, fact checking, and tying all your ideas together in a cohesive way.
3. Conclusion
The remaining 10% of your essay in Spanish should focus on bringing the essay to a close. You want to summarize all the main ideas of your topic and establish your final posture on it.
Preferably, leave no loose ends and make sure the ending of your essay has the ability to create a discussion or invite the reader to find out more about the topic.
Steps to Follow to Write an Essay in Spanish
Every writer has a unique system that works for them. What works for me might not work for you, and vice versa.
The steps and path you follow for writing an essay in Spanish depend on the knowledge and fluency you have of the language as well as your familiarity with writing.
Nevertheless, I recommend some basic steps that will help you if you're a beginner when it comes to writing an essay in Spanish.
1. Define a Topic
Choose a topic of interest to you. If the topic is not assigned by your teacher, go for a current issue or interesting topic that will inspire you to research as much as possible. Check the local media, or go online and find out what topics are available for you to discuss.
2. Do Your Research
This aspect is critical—you must find reliable sources of information for your essay. Go to a library if possible, find academic papers online, and gather as much documentation as possible that helps you understand the central themes and patterns of your chosen topic.
As a plus, if you do your research in Spanish, you'll see other essays in Spanish that will help you develop your own Spanish writing style, tone, and personality.
3. Determine Your Position
After you've gathered enough research, you'll begin to see an angle or position you can take in relation to the information. The angle or position you take is essentially your "point." Ask yourself, "What's my point in writing this?" When you've answered that, you've discovered your position.
To support your position, your research should include quotes, statistics, and any relevant information you can find from credible sources.
4. Draft an Outline
This step is vital for organizing your arguments and ideas. Since Spanish is not your first language, an outline will allow you to translate words or phrases. In addition to listing Spanish notes in your outline, keep this basic process in mind:
Know your audience
Gather all notes, research, and supporting materials
Organize them into a cohesive flow
Be sure to organize by how each subtopic relates to the main topic and to each other
5. List Spanish Words and Terms
Since you're writing an essay in Spanish, it's only befitting that you have a list of specific words and terms you want to include in it.
Draft a list of terms that are relevant to your essay in Spanish, whether they're reminders in your outline or they're unfamiliar terms that beg to be further researched.
The terms you choose allow you to set a tone and define whether you're using standard Spanish, informal Spanish, or literary and formal language.
The tone you choose to follow in your essay guides your word choice.
Here's a list of words and phrases in Spanish that can help with your writing:
6. Write the Body of Your Essay
Focus on fully developing your argument with relevant examples and evidence to support your position. Each paragraph should focus on only one argument along with supporting evidence, and the flow from one paragraph to the next should sound natural and rational.
Spanish is a richer language, so don't be afraid of writing longer sentences than usual, but make sure you combine them with short dynamic phrases. It's essential to keep your reader interested!
7. Write an Engaging Introduction
Once you're done with the body of your essay, start writing the introduction. The purpose of your intro is to set a tone and prepare the reader for what follows.
Putting together your introduction at the end allows you to absorb what you've written and define how to present the topic and express your point.
8. Summarize and Conclude
The conclusion is your essay is an opportunity to tie all your points together and restate the main argument. Since some essays are meant to be objective, I recommend you include a paragraph or sentence that stimulates reflection and enriches the reader's perspective on the topic.
9. Final Edits and Proofreading
This final step is the second most critical when it comes to writing an essay in Spanish! Edit for correcting typos, punctuation, grammatical errors, and spelling.
I recommend you share your Spanish essay with a native speaker who can proofread it before you turn it in. Another person's perspective can help you spot an error or a section that lacks cohesion.
A Few Final Tips
Read your essay as many times as possible.
I find myself making changes to essays after reading them at least 4 or 5 times. You need to check your essay for:
readability
consistency
transitions between paragraphs,
unnecessary fillers, and
adequate adverbs and adjectives.
Think and write in Spanish, if possible
By drafting an outline, doing your research, and organizing your ideas in Spanish from the beginning, you fully immerse yourself and make writing an essay in Spanish more efficient.
On the contrary, by writing and researching in English with the goal of translating, you'll end up in a tough spot with way much more work than intended.
Ready to Write Your First Essay in Spanish?
I hope by sharing my essay-writing experience in this blog post that you feel more confident about writing your essay in Spanish. I know it can be frustrating and challenging at times, but don't be afraid to make mistakes and correct them later.
The truth is, the more comfortable you feel speaking Spanish, the more your writing skills in Spanish will improve.
If you're ready to take the next step and work on your speaking skills, join us at Homeschool Spanish Academy! You can sign up for a free trial class with one of our native, Spanish-speaking teachers. Before you know it, you'll be speaking Spanish and writing essays like a pro!
Ready to learn more Spanish vocabulary? Check these out!
An Easy Vocabulary Guide to Describe the Post Office in Spanish
The Practical Guide to Math Vocabulary in Spanish
20 Ways to Say 'Hot' in Spanish
55 False Cognates in Spanish That Will Kill Your Conversation
Qué Tal vs Cómo Estás: What's the Difference?
50 Simple Spanish Questions To Ask in a Conversation (and How To Answer)
Pets in Spanish: Complete Vocabulary Lesson for Beginners
10 Original and Lovely Mexican Terms of Endearment
Recent Posts
29 Cool and Catchy Spanish Phrases To Use With Friends [+Audio] - January 8, 2023
A Fun Kids' Guide to Opposites in Spanish (Free Lesson and Activities) - December 29, 2022
10 Fun Spanish Folk Tales for Kids - December 10, 2022
Related Posts
45+ mission trip spanish phrases you need to know, 44 essential spanish quotes and proverbs to fuel your motivation, spanish body parts: vocabulary, idioms, and culture, spanish 101: greetings and farewells, leave a comment cancel reply.
Your email address will not be published. Required fields are marked *
How to Cite
Language & Lit
Rhyme & Rhythm
The Rewrite
Search Glass
How to Write an Essay About Yourself in Spanish
Composing an essay describing yourself in a native language is fairly straightforward, but writing in a foreign language is challenging. Depending on your level of Spanish, the paper will be harder or easier due to your knowledge of vocabulary, tenses, and expressions. In general, keep the essay simple but interesting to read, noting details about your personality and your lifestyle within stories and information you share.
To write an essay in Spanish, about yourself, use your resources to tell a story about yourself:
start with the basics
talk about your hobbies
consult online resources
tell a story
talk about the future
Step 1: Start with the basics
​ Begin with basic information ​. Write your name, age, birthday, and where you live in complete sentences. Translate any words you do not know how to write into your essay. You may also add where you go to school or your favorite subject in school.
For example:
Me llamo Alicia. Tengo dieciocho (18) anos. Mi cumpleaños es el 16 de Julio. Yo vivo en Minneapolis con mi hermano, Pierre.
Step 2: Talk about your hobbies
​ Discuss your hobbies ​. Skip to a new paragraph to talk about the sports, arts, music and/or subjects you like in and out of school. For example, if you play a sport, talk about how much time you dedicate to it.
Juego futbol cada dia con mis amigos despues de escuela. Quiero jugar futbol professional cuando soy más viejo.
Step 3: Use your resources
Consult a dictionary or online dictionary for phrases and expressions. The Spanish language is full of idiomatic expressions, just as English is.
For example, we have expressions like "It's raining cats and dogs." Include at least one or two Spanish phrases, such as: "El hijo de la gato, ratones mata (The son of a cat kills mice)." The English equivalent is "Like father like son."
Mix the expression in the essay naturally, instead of planting one awkwardly in the middle or very end of your paper.
Step 4: Tell a story
​ Tell a short narrative ​. Describe a small event that happened to you recently. Perhaps you got lost in a park looking for your little brother, you saw a hurricane for the first time on vacation, or you took a trip to the beach to relax. Look up any vocabulary you don't know and make sure you are writing in the correct tense. Use the past, present and future to describe the event or story.
For example, if you went to the beach with your boyfriend in April, write: "Mi novio y yo fuimos al playa en Abril. Cada dia fue como cielo, porque las olas y el viento y areana nos calmo.
Step 5: Talk about the future
​ Conclude your essay using future tense verbs ​. Write the goals you have for the near future.
For example, you might want to study for an upcoming social studies test or apply for a job at a local graphic design business that is looking for new artists.
Write what you will do, or want to do, using the future tense.You can also describe your feelings, like nervousness, excitement or dread (nerviosismo, excitación o terror).
For example: El Martes iré al entrevista de diseño gráfico.
Indiana University Fort Wayne: The Future Tense in Spanish
University of Northern Iowa: Best Spanish Websites; Jim Becker
I'm a junior at the University of Missouri studying strategic communications! In my free time I love to play soccer, cook, and read!
Essay in Spanish? How to Write a Spanish Essay
Elizabeth carrillo, 23 oct 2022.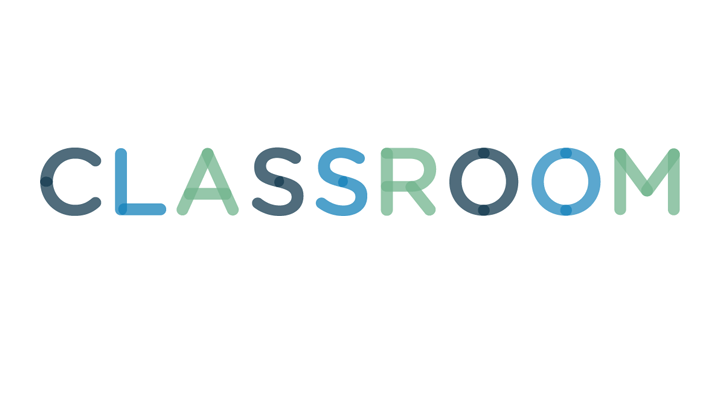 Latin American authors such as Octavio Paz and Carlos Fuentes are well-known for their essays in Spanish. Read their essays to strengthen your own essay writing abilities. The components and writing process of a basic essay in Spanish is the same as English: an introduction, three body paragraphs and a conclusion. If you know how to write in English, you will transfer these skills to write in any foreign language as well – you just need to know Spanish words and useful phrases and learn how to string them together in a natural way. Write essays in Spanish to improve your Spanish language skills.
Explore this article
1 Write your Spanish essay
Organize your thoughts for the essay in an outline form and summarize what you want to cover, step-by-step, in your essay. Choose an essay style if you have that option. Depending on what writing skills you have, a personal essay is easiest to write because it generally doesn't require any research. You could also try writing a persuasive essay.
Write a first draft of your essay. Be sure to have all the five paragraph components of a basic essay. Create a clear thesis statement for the last sentence of your introductory paragraph and make sure your main argument and main points are clearly laid out.
Print off the draft and read it out loud. The Spanish writing by nature is more flowery and indirect than English. You might have longer sentences to support your main points; turn to a Spanish-English dictionary for better word choices.
Correct any spelling problems. Pay special attention to words with accents.
Check with a Spanish grammar book to resolve any sentence structure issues. The subjunctive form is generally the most difficult grammatical element for Spanish language learners.
Write your final draft. Have someone else proofread the work; someone whose first language, or native language, is Spanish, is ideal. You can also use an online writing service if a native Spanish speaker isn't available to you, even though it might not catch every error.
1 La Casa.edu: Organization of an Essay: Writing in Spanish at the University Level
About the Author
Born in New York City, Elizabeth Carrillo has worked as a bilingual freelance writer and translator since 2009. She contributes to various websites with articles on soccer and Mexico. Carrillo holds a Master of Fine Arts in creative writing from the Jack Kerouac School of Disembodied Poetics at Naropa University.
Related Articles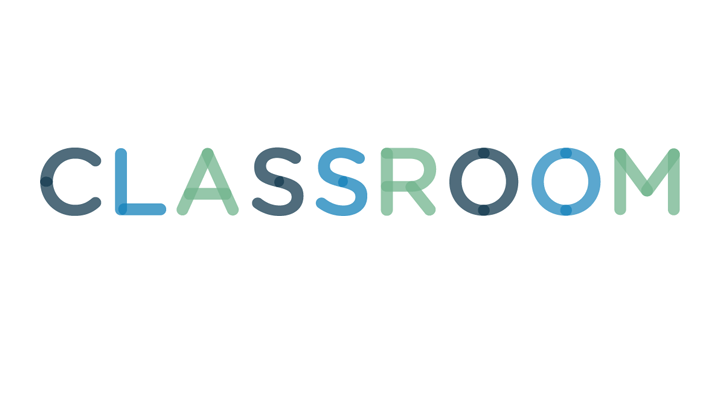 How to Write an Essay Abstract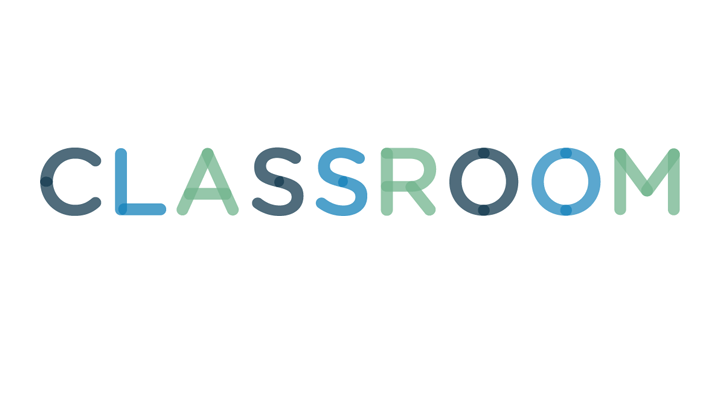 What Is a Narrative Response?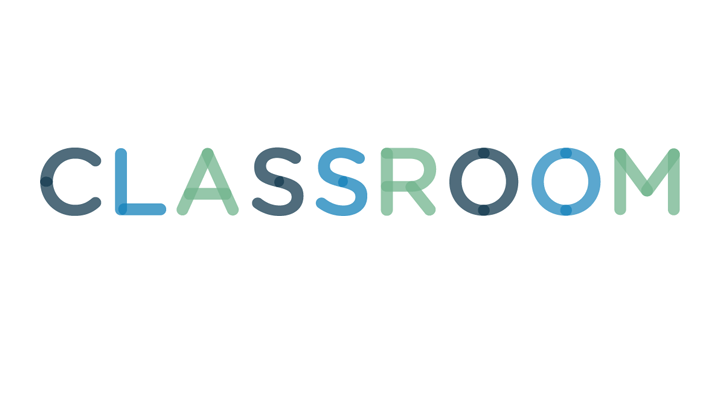 How to Write a 100-Word Essay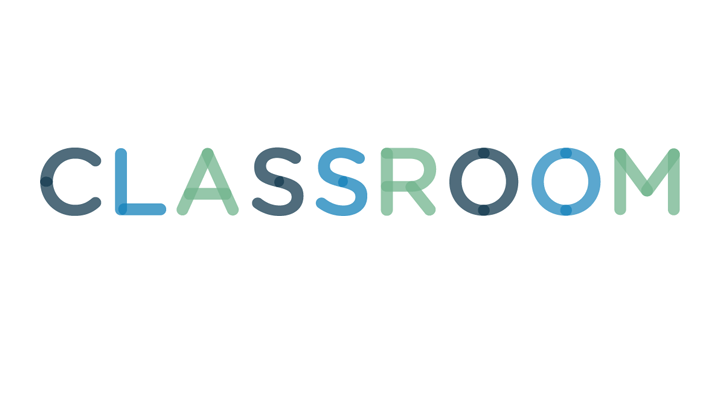 How to Write Book Titles in an Essay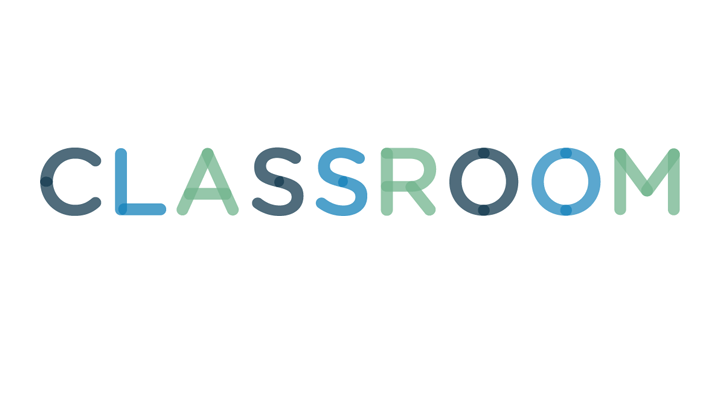 Differences Between Academic & Personal Writing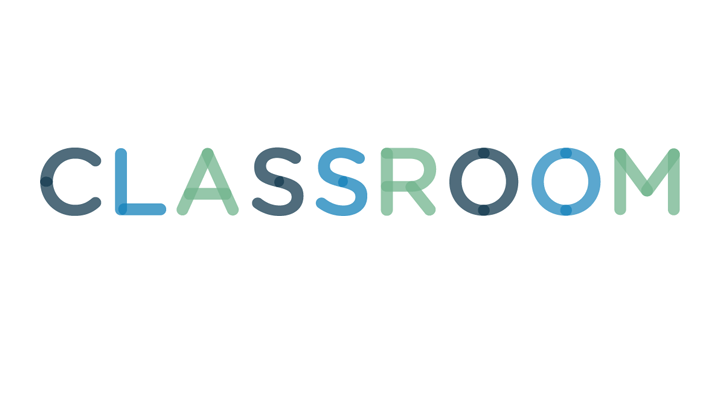 A List of Learning Objectives for Middle School Reading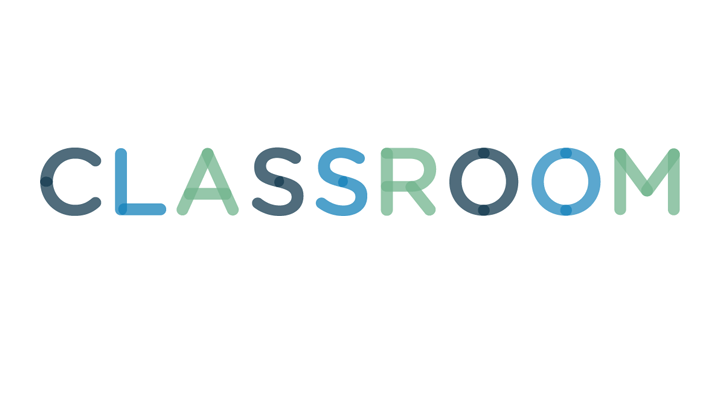 How to Write a College Essay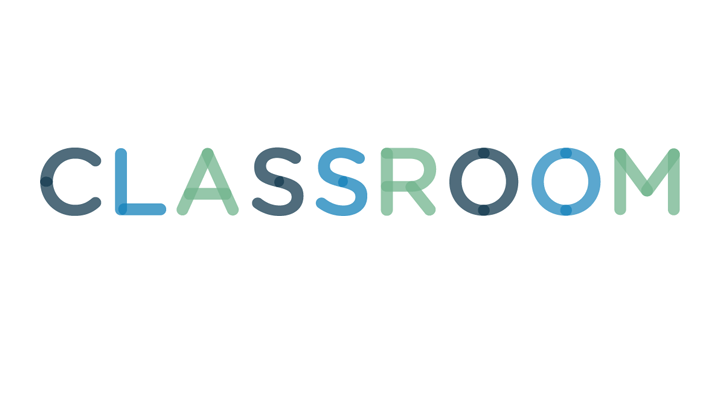 What Are Good College Essays?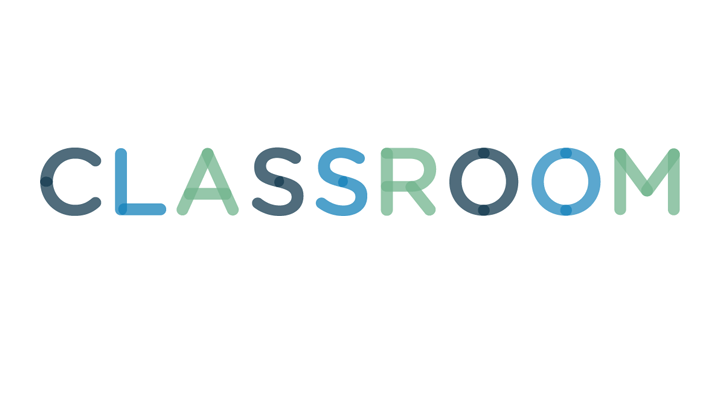 How to Use Vocabulary Words in a Sentence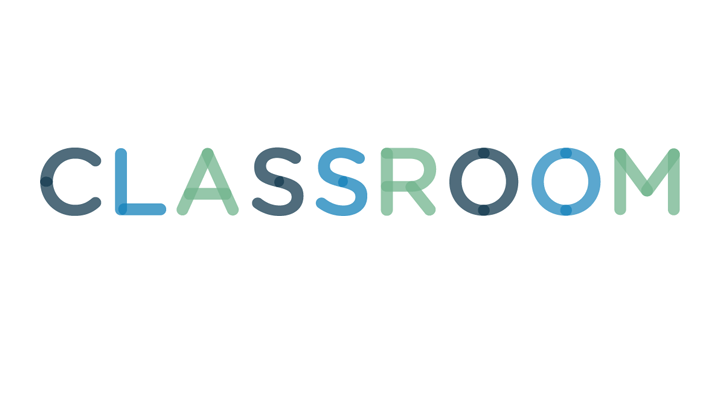 How to Use Contractions in a College Essay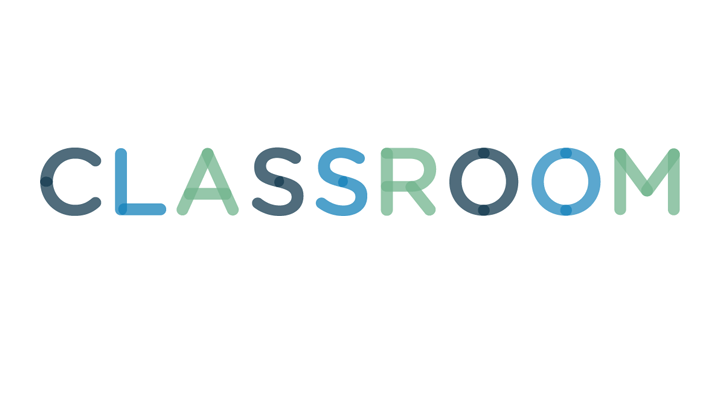 What Makes Up a Well-Written Essay in High School?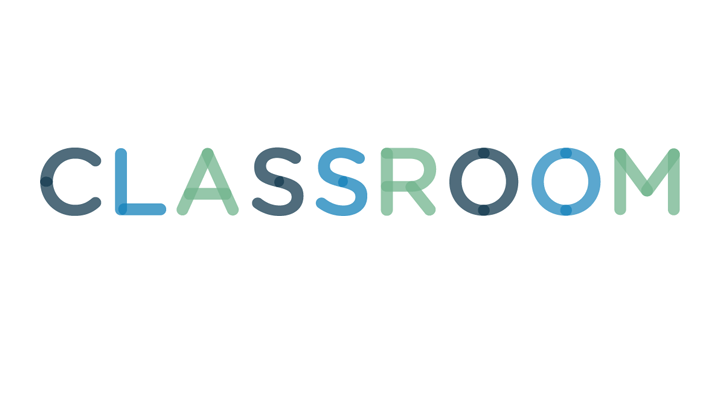 How to Write a French Essay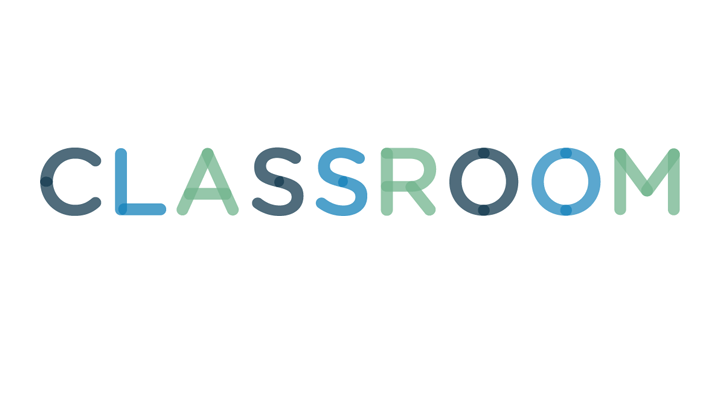 What Are the Elements That Make for Good and Effective...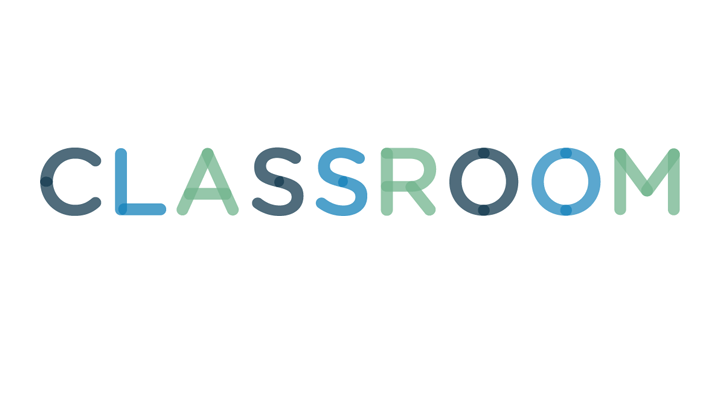 TOEFL Essay Writing Tips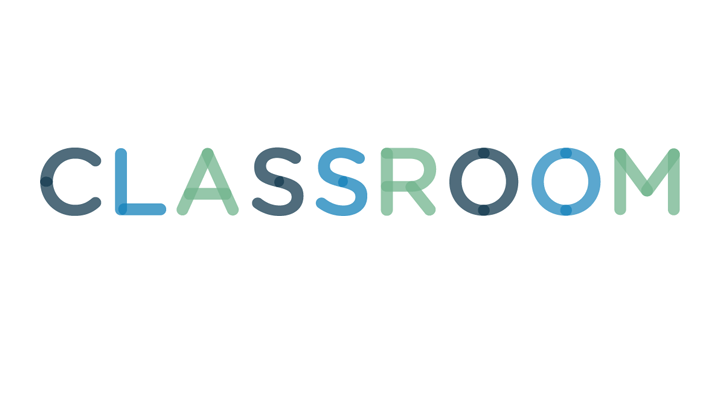 How to Make an Essay for the Accuplacer Test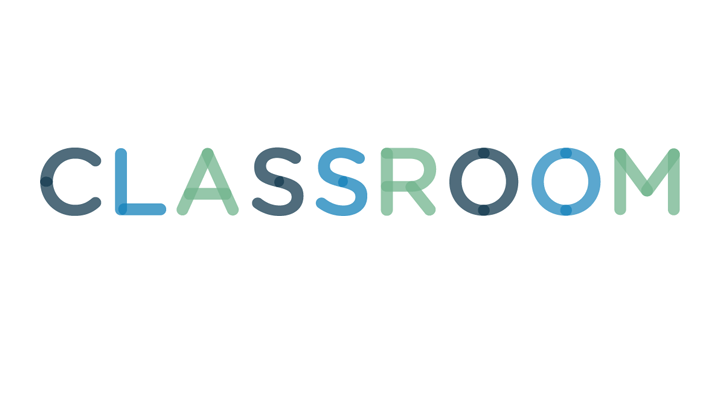 Shurley Method Abbreviations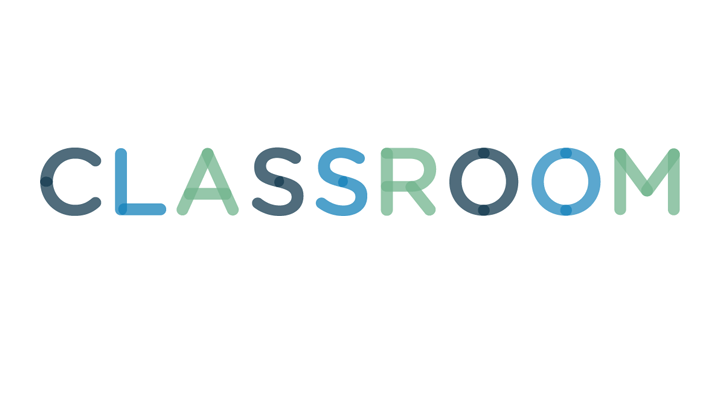 The Difference Between High School and College Essays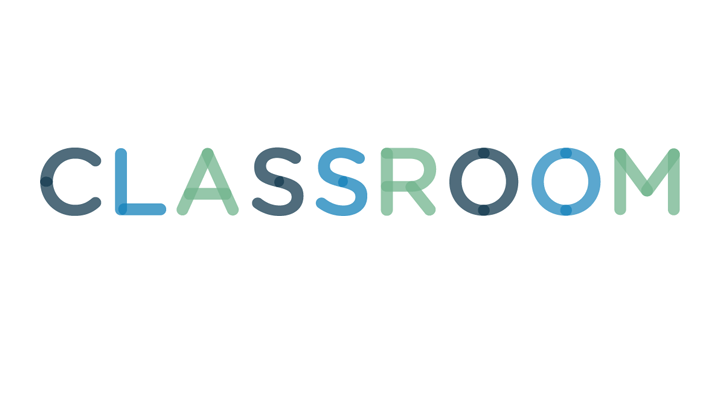 How to Pass the GED Essay Exams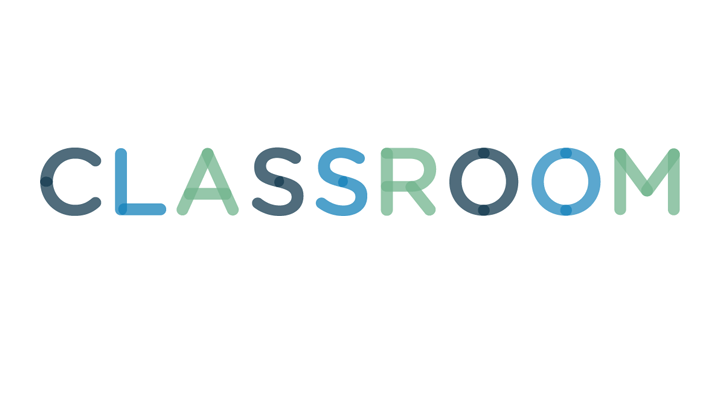 What Is a Hook Paragraph in an Essay?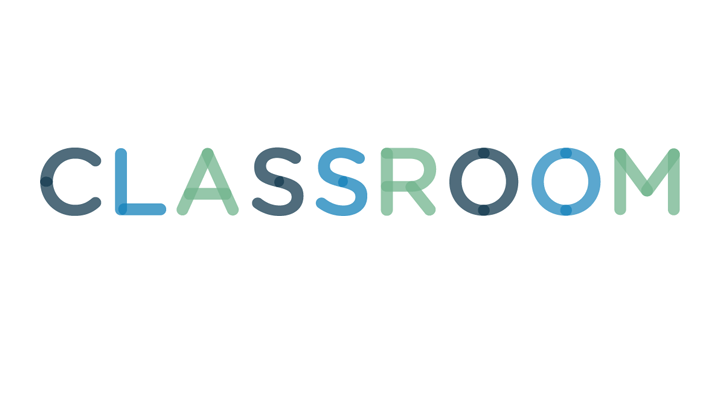 How to Write a Letter to Waive Standardized Tests
Regardless of how old we are, we never stop learning. Classroom is the educational resource for people of all ages. Whether you're studying times tables or applying to college, Classroom has the answers.
Accessibility
Terms of Use
Privacy Policy
Copyright Policy
Manage Preferences
© 2020 Leaf Group Ltd. / Leaf Group Media, All Rights Reserved. Based on the Word Net lexical database for the English Language. See disclaimer .
Basic Guidelines For Writing Essays in Spanish
Students tend to focus on speaking practice while learning Spanish, so they often neglect writing. However, most educators emphasize its importance for mastering the language. They say it's impossible to become fluent in a particular language if one doesn't train writing skills. 
Therefore, teachers give a lot of essay assignments to students. This type of homework is a great way to inspire them to think and communicate in Spanish effectively. It may be quite difficult to complete such a task. However, it's one of the most effective ways to learn Spanish or any other language.
You may be tempted to go online and find the best essay writing service to have your essay written for you. This may be helpful when you're pressed for time, but in the long run, you're missing an opportunity to improve your own essay writing skills. That's why we are going to provide you with some recommendations on how to ease the writing process.
Some tips on writing in Spanish 
Be careful with word spelling. Remember that teachers pay special attention to spelling so it can either make or break your student image. Having good spelling makes a positive impression of your writing skills and boosts your grades. 
Make your essay coherent with the help of connectors. Use them to explain the relationship between the ideas so your essay doesn't look like just a list of thoughts and facts. 
Pay attention to syntax or the word order. As you need to stick to the academic style, try to keep the traditional order such as "subject + verb + objects". This will also help you express your opinion in a simpler way, so it's more clear to the reader.
Avoid word repetitions by using synonyms. Frequent repetitions make your text boring and heavy. If you use the same words again and again, your essay will look dull. Hence, try to find synonyms in Spanish thesaurus and replace the most commonly used expressions with them. 
Before you create a final version of your essay, let someone read it and give feedback. It's hard to be objective about your writing, so ask another person to tell you which ideas are less clear if your text contains any confusing phrases, and what are the positive aspects that can be reinforced. 
Do not write the essay in your native language first to translate it into Spanish then. This approach is not viable for mastering a foreign language. The only thing that you are doing by translating the text literally is practicing the grammatical structures that you have learned. This doesn't help you learn new idioms and collocations that don't follow the general grammatical rules. 
Now that you know how to make your writing better, let's consider a step-by-step guide to essay writing in Spanish. 
Pick an interesting topic 
If possible, choose a topic you are truly excited about. Unless the specific title was given to you by instructors, find a theme you want to research and write about. True interest is what will drive you towards creating an excellent piece. If you enjoy reading about the subject you are going to analyze in your essay, then you will definitely succeed in writing. Remember that decent work can be done only if you are passionate about it. 
Brainstorm the ideas 
When it comes to any project, brainstorming is an integral stage of the creation process. This is one of the most efficient ways to gain insights and generate new ideas. You can use this technique to think of the main supporting arguments, an approach for a catchy introduction, and paragraph organization. You can also try freewriting and/or make a brief outline to ease the writing process itself. 
Create an introduction 
Probably the main rule about creating an introduction that you have to stick to is adding a clear thesis statement there. It must be included in the first paragraph to give your essay a certain direction and help the readers focus their attention on the topic. Also, your introduction must be catchy and intriguing to evoke the desire to read the essay further and learn more. 
Organize an essay body 
It's essential to make the body paragraphs organized logically. You need to make sure that each of them is closely related to the main topic and discusses one major point. Each body paragraph must consist of a topic sentence and supporting arguments with evidence. It's very important to write sentences in a logical sequence so they follow each other orderly. Also, since paragraphs shouldn't overlap in content, add smooth transitions from one to the other. 
Sum up the content 
The vital requirement to the conclusion is that it must logically relate to the original thesis statement. Generally, it's not acceptable to introduce new ideas in the conclusion. Instead, you need to sum up the main points mentioned in the essay's body. It's also forbidden to add any off-topic ideas to the last paragraph of your paper.
Check content relevance and cohesion 
Once you complete the conclusion, read through the essay for relevance and cohesion. Make sure that the whole piece is on the topic and in the mode required. In particular, check if body paragraphs support the thesis statement and whether the conclusion relates to it. After that, read your paper once again to see whether the parts connect together well. Think if there are logical links between ideas and if you need more transitions. 
Read for clarity and style
Scan your essay to find out whether some sections may be unclear to the reader. Analyze the text to find out if it sounds academic and polished. Check if there are any vague pronouns, excessive wording, or awkward phrases. Don't forget to make sure that all points are listed in similar grammatical forms.
The last stage of your writing process is final proofreading. Read your paper the last time looking at grammar, spelling, punctuation, verb tense, word forms, and pronoun agreement. Correct all the mistakes to make your work excellent. 
Remember that the most important thing about learning a foreign language is a regular practice. Therefore, you should use any opportunity provided by instructors to polish your skills. Hopefully, the recommendations given above will help you write an excellent essay and master the Spanish language!
Take your first step to finally feeling comfortable speaking Spanish
Let's connect you with a hand-picked native-speaking tutor today.
Beginner Spanish short essay
Does this short essay about my most interesting vacation sound correct.
In English: Two years ago I had to go to Miami for a wedding. My cousin was getting married to her boyfriend of 7 years. This was the first wedding I attended as an adult and also my first time in Miami. When I arrived to Miami I went to the beach. The beach was amazing! The sun was shining, the people were beautiful, and the ocean was calm. The night before the wedding I went to a club and met a lot of different people. We danced until two in the morning. The next day my cousin and her boyfriend got married. It was a beautiful ceremony. The whole family laughed and drank and had a great time. That was my most interesting vacation.
My translation: Spanish: Hace dos años tuve que ir a Miami para una boda. Mi primo se casaba con su novio de 7 años. Esta fue la primera boda que asistí como un adulto y también mi primera vez en Miami. Cuando llegué a Miami fui a la playa. La playa era increíble! El sol brillaba, la gente era hermosa, y el océano estaba tranquilo. La noche antes de la boda fui a un club y conocí a mucha gente diferente. Bailamos hasta las dos de la mañana. Al día siguiente mi primo y su novio se casaron. Fue una ceremonia hermosa. Toda la familia se rió y bebió y pasamos un tiempo estupendo. Esas fueron mis vacaciones más interesantes.
I made too few corrections. Your Spanish is very good:
Hace dos años tuve que ir a Miami para una boda. Mi prim a se casaba con su novio de 7 años. Esta fue la primera boda a la que asistí siendo adult a y también fue mi primera vez en Miami. Cuando llegué a Miami fui a la playa. ¡La playa era increíble! El sol brillaba, la gente era hermosa, y el océano estaba tranquilo. La noche antes de la boda fui a un club y conocí a mucha gente diferente. Bailamos hasta las dos de la mañana. Al día siguiente mi prim a y su novio se casaron. Fue una ceremonia hermosa. Toda la familia se rió y bebió y pasamos un tiempo estupendo. Esas fueron mis vacaciones más interesantes.
I would change your penultimate sentence, but merely for reasons of style:
Toda la familia reía y bebía; realmente pasamos un tiempo estupendo.
There is a post here in Spanishdict on Reir vs reirse
Very good...I could only see a couple things I would change. There may be a few other things that I'm sure some other members will point out.
First of all...are you talking about a gay wedding? Primo is a male cousin and novio is boyfriend. I'll assume that you meant to say prima for female cousin and novio for boyfriend. If it's the other way around...or it really is a gay wedding you know how to fix it now. (novia is girlfriend)
Mi prima se casaba con su novio....this would mean that she had already married him ...maybe even several times in the past. There are several choices for saying what you want to say correctly. Here's a couple:
Mi prima estaba por casarse con su novio. This means that your cousin was about to marry her boyfriend...I think it would work fine.
Or... Mi prima pensaba (or planeaba) casarse con su novio. This would mean that your cousin was planning to marry her boyfriend. (even using pensaba...pensar + infinitive is usually translated as planning to....rather that thinking about)
Or...possibly the simplest way...Mi prima iba a casarse con su novio. (I assume you have learned IR + infinitive for informal or near future) iba + a + infinitive is usually translated as "was going to + infinitive) similar to what you said in English. It might be the best choice with your English text and your teacher is a stickler for tight translation.
A minor point, but I noticed that you used llegué (preterite) and fui (preterite) in the same sentence with cuando. If you really got off the plane and immediately went to the beach, this might be OK. (two preterites are normally used for two events that follow each other very quickly) Another option would be: Después de llegar a Miami, me fui a la playa. (After arriving in Miami, I went to the beach.)
Earlier you wrote: Esta fue la primera boda que asistí como un adulto. This is OK...but I would say: Esta sería la primera boda que he asistido. (This would be the first wedding that I have attended) Or Esta era la primera boda que asistiría. (This was the first wedding that I would attend) (Era rather than fue emphasizes that you are just sort of setting the background of the story....fui & fue are used more to call out specific things WHEN they happened in the story.
The advice in the prior paragraph applies only if you are expected to know something about perfect and conditional tenses. If you are, changing things up a bit would help to demonstrate your knowledge of alternative tenses.
Making educational experiences better for everyone.
Immersive learning for 25 languages
Fast, easy, reliable language certification
Fun educational games for kids
Comprehensive K-12 personalized learning
Trusted tutors for 300+ subjects
35,000+ worksheets, games, and lesson plans
Adaptive learning for English vocabulary