High contrast
Press Centre
Search UNICEF
Girls' education, gender equality in education benefits every child..
Investing in girls' education transforms communities, countries and the entire world. Girls who receive an education are less likely to marry young and more likely to lead healthy, productive lives. They earn higher incomes, participate in the decisions that most affect them, and build better futures for themselves and their families.
Girls' education strengthens economies and reduces inequality. It contributes to more stable, resilient societies that give all individuals – including boys and men – the opportunity to fulfil their potential.
But education for girls is about more than access to school. It's also about girls feeling safe in classrooms and supported in the subjects and careers they choose to pursue – including those in which they are often under-represented.
When we invest in girls' secondary education
The lifetime earnings of girls dramatically increase
National growth rates rise
Child marriage rates decline
Child mortality rates fall
Maternal mortality rates fall
Child stunting drops
Why are girls out of school?
Despite evidence demonstrating how central girls' education is to development, gender disparities in education persist.
Around the world, 129 million girls are out of school, including 32 million of primary school age, 30 million of lower-secondary school age, and 67 million of upper-secondary school age. In countries affected by conflict, girls are more than twice as likely to be out of school than girls living in non-affected countries.
Worldwide, 129 million girls are out of school.
Only 49 per cent of countries have achieved gender parity in primary education. At the secondary level, the gap widens: 42 per cent of countries have achieved gender parity in lower secondary education, and 24 per cent in upper secondary education.
The reasons are many. Barriers to girls' education – like poverty, child marriage and gender-based violence – vary among countries and communities. Poor families often favour boys when investing in education.
In some places, schools do not meet the safety, hygiene or sanitation needs of girls. In others, teaching practices are not gender-responsive and result in gender gaps in learning and skills development.
Gender equality in education
Gender-equitable education systems empower girls and boys and promote the development of life skills – like self-management, communication, negotiation and critical thinking – that young people need to succeed. They close skills gaps that perpetuate pay gaps, and build prosperity for entire countries.
Gender-equitable education systems can contribute to reductions in school-related gender-based violence and harmful practices, including child marriage and female genital mutilation .
Gender-equitable education systems help keep both girls and boys in school, building prosperity for entire countries.
An education free of negative gender norms has direct benefits for boys, too. In many countries, norms around masculinity can fuel disengagement from school, child labour, gang violence and recruitment into armed groups. The need or desire to earn an income also causes boys to drop out of secondary school, as many of them believe the curriculum is not relevant to work opportunities.
UNICEF's work to promote girls' education
UNICEF works with communities, Governments and partners to remove barriers to girls' education and promote gender equality in education – even in the most challenging settings.
Because investing in girls' secondary education is one of the most transformative development strategies, we prioritize efforts that enable all girls to complete secondary education and develop the knowledge and skills they need for life and work.
This will only be achieved when the most disadvantaged girls are supported to enter and complete pre-primary and primary education. Our work:
Tackles discriminatory gender norms and harmful practices that deny girls access to school and quality learning.
Supports Governments to ensure that budgets are gender-responsive and that national education plans and policies prioritize gender equality.
Helps schools and Governments use assessment data to eliminate gender gaps in learning.
Promotes social protection measures, including cash transfers, to improve girls' transition to and retention in secondary school.
Focuses teacher training and professional development on gender-responsive pedagogies.
Removes gender stereotypes from learning materials.
Addresses other obstacles, like distance-related barriers to education, re-entry policies for young mothers, and menstrual hygiene management in schools.
More from UNICEF
1 in 3 adolescent girls from the poorest households has never been to school
Stories of suffering and hope: Afghanistan and Pakistan
Catherine Russell reflects on her first field visit as UNICEF's Executive Director
Where are the girls and why it matters as schools reopen?
School closures due to the COVID-19 pandemic risk reversing the massive gains to girls' education
Digital innovation that's equitable, diverse and inclusive
We must commit to addressing the digital divide – where gender gaps in connectivity, skills, jobs and online safety persist
Advancing Girls' Education and Gender Equality through Digital Learning
This brief note highlights how UNICEF will advance inclusive and transformative digital technology to enhance girls' learning and skills development for work and life.
Reimagining Girls' Education: Solutions to Keep Girls Learning in Emergencies
This resource presents an empirical overview of what works to support learning outcomes for girls in emergencies.
e-Toolkit on Gender Equality in Education
This course aims to strengthen the capacity of UNICEF's education staff globally in gender equality applied to education programming.
Fixing the Broken Promise of Education for All
This report draws on national studies to examine why millions of children continue to be denied the fundamental right to primary education.
GirlForce: Skills, Education and Training for Girls Now
This report discusses persistent barriers girls face in the transition from education to the workforce, and how gender gaps in employment outcomes persist despite girls' gains in education.
UNICEF Gender Action Plan (2022-2025)
This plan specifies how UNICEF will promote gender equality across the organization's work, in alignment with the UNICEF Strategic Plan.
Global Partnership for Education
This partnership site provides data and programming results for the only global fund solely dedicated to education in developing countries.
United Nations Girls' Education Initiative
UNGEI promotes girls' education and gender equality through policy advocacy and support to Governments and other development actors.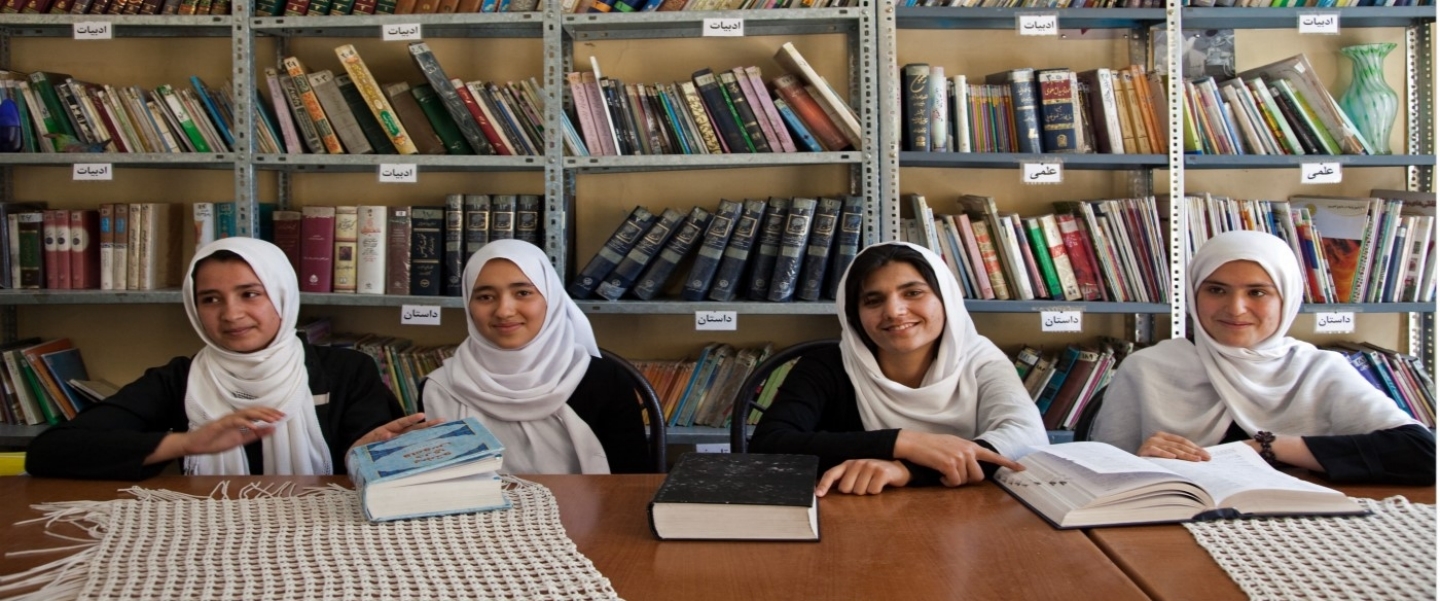 Girls' Education
Every day, girls face barriers to education caused by poverty, cultural norms and practices, poor infrastructure, violence and fragility. Girls' education is a strategic development priority for the World Bank.
Ensuring that all girls and young women receive a quality education is their human right, a global development priority, and a strategic priority for the World Bank.
Achieving gender equality is central to the World Bank Group twin goals of ending extreme poverty and boosting shared prosperity. As the largest financing development partner in education globally, the World Bank ensures that all of its education projects are gender-sensitive, and works to overcome barriers that are preventing girls and boys from equally benefiting from countries' investments in education.
Girls' education goes beyond getting girls into school. It is also about ensuring that girls learn and feel safe while in school; have the opportunity to complete all levels of education, acquiring the knowledge and skills to compete in the labor market; gain socio-emotional and life skills necessary to navigate and adapt to a changing world; make decisions about their own lives; and contribute to their communities and the world.
Both individuals and countries benefit from girls' education. Better educated women tend to be more informed about nutrition and healthcare, have fewer children, marry at a later age, and their children are usually healthier, should they choose to become mothers. They are more likely to participate in the formal labor market and earn higher incomes. A recent World Bank study estimates that the "limited educational opportunities for girls, and barriers to completing 12 years of education, cost countries between US$15 trillion1 and $30 trillion in lost lifetime productivity and earnings." All these factors combined can help lift households, communities, and countries out of poverty.
The Challenge
According to UNESCO estimates, around the world, 129 million girls are out of school, including 32 million of primary school age, and 97 million of secondary school age.
Globally, primary, and secondary school enrollment rates are getting closer to equal for girls and boys (90% male, 89% female). But while enrollment rates are similar – in fact, two-thirds of all countries have reached gender parity in primary school enrollment – completion rates for girls are lower in low-income countries where 63% of female primary school students complete primary school, compared to 67% of male primary school students. In low-income countries, secondary school completion rates for girls also continue to lag, with only 36% of girls completing lower secondary school compared to 44% of boys. Upper secondary completion rates have similar disparities in lower income countries, the rate is 26% for young men and 21% for young women .
The gaps are starker in countries affected by fragility, conflict, and violence (FCV). In FCV countries, girls are 2.5 times more likely to be out of school than boys, and at the secondary level, are 90% more likely to be out of secondary school than those in non-FCV contexts.
Both girls and boys are facing a learning crisis. Learning Poverty (LP) measures the share of children who are not able to read proficiently at age 10. While girls are on average 4 percentage points less learning-poor than boys, the rates remain very high for both groups. The average of Learning Poverty in in low- and middle- income countries is 55% for females, and 59% for males. The gap is narrower in low-income countries, where Learning Poverty averages about 93% for both boys and girls.
In many countries, enrollment in tertiary education slightly favors young women, however, better learning outcomes are not translating into better work and life outcomes for women. There is a large gender gap in labor force participation rates globally. It is especially stark in regions such as South Asia and the Middle East and North Africa, which have some of the lowest female labor force participation rates at 24% and 20% per region, respectively. These are appallingly low rates, considering what is observed in other regions like Latin America (53%) or East Asia (59%), which are still below rates for men.
Gender bias within schools and classrooms may also reinforce messages that affect girls' ambitions, their own perceptions of their roles in society, and produce labor market engagement disparities and occupational segregation. When gender stereotypes are communicated through the design of school and classroom learning environments or through the behavior of faculty, staff, and peers in a child's school, it goes on to have sustained impact on academic performance and choice of field of study, especially negatively affecting young women pursuing science, technology, engineering, and mathematics (STEM) disciplines.
Poverty is one of the most important factors for determining whether a girl can access and complete her education. Studies consistently reinforce that girls who face multiple disadvantages — such as low family income, living in remote or underserved locations or who have a disability or belong to a minority ethno-linguistic group — are farthest behind in terms of access to and completion of education.
Violence also prevents girls from accessing and completing education – often girls are forced to walk long distances to school placing them at an increased risk of violence and many experience violence while at school. Most recent data estimates that approximately 60 million girls are sexually assaulted on their way to or at school every year. This often has serious consequences for their mental and physical health and overall well-being while also leading to lower attendance and higher dropout rates. An estimated 246 million children experience violence in and around school every year , ending school-related gender-based violence is critical. Adolescent pregnancies can be a result of sexual violence or sexual exploitation. Girls who become pregnant often face strong stigma, and even discrimination, from their communities. The burden of stigma, compounded by unequal gender norms, can lead girls to drop out of school early and not return.
Child marriage is also a critical challenge. Girls who marry young are much more likely to drop out of school, complete fewer years of education than their peers who marry later. They are also more likely to have children at a young age and are exposed to higher levels of violence perpetrated by their partner. In turn, this affects the education and health of their children, as well as their ability to earn a living. Indeed, girls with secondary schooling are up to six times more likely to marry as those children with little or no education. According to a recent report , more than 41,000 girls under the age of 18 marry every day. Putting an end to this practice would increase women's expected educational attainment, and with it, their potential earnings. According to the report's estimates, ending child marriage could generate more than US$500 billion in benefits annually each year.
COVID-19 is having a negative impact on girls' health and well-being – and many are at risk of not returning to school once they reopen. Available research shows that prevalence of violence against girls and women has increased during the pandemic – jeopardizing their health, safety and overall well-being. As school closures and quarantines were enforced during the 2014‐2016 Ebola outbreak in West Africa, women and girls experienced more sexual violence, coercion and exploitation. School closures during the Ebola outbreak were associated with an increase in teenage pregnancies . Once schools re-opened, many "visibly pregnant girls" were banned from going back to school. With schools closing throughout the developing world, where stigma around teenage pregnancies prevails, we will probably see an increase in drop-out rates as teenage girls become pregnant or married. As girls stay at home because of school closures, their household work burdens might increase, resulting in girls spending more time helping out at home instead of studying. This might encourage parents, particularly those putting a lower value on girls' education, to keep their daughters at home even after schools reopen. Moreover, research shows that girls risk dropping out of school when caregivers are missing from the household because they typically have to (partly) replace the work done by the missing caregiver, who might be away due to COVID-19-related work, illness, or death. Therefore, with the current COVID-19 pandemic, we might see more girls than boys helping at home, lagging behind with studying, and dropping out of school.
Last Updated: Feb 10, 2022
The World Bank is committed to seeing every girl prosper in her life. Our projects support the education of hundreds of millions of girls and young women across the world. Working through interventions in education, health, social protection, water, infrastructure, and other sectors, we are making an even stronger commitment to support countries in ensuring that every girl receives the quality education she deserves.
Our 180 projects are impacting more than 150 million girls and young women worldwide . Hundreds of millions more have been impacted over the past few decades.
We tackle key barriers that girls and young women face when trying to obtain an education. Guided by evidence on what works for girls' education, our projects use multi-pronged approaches across areas including:
1. Removing barriers to schooling
Addressing financial barriers, through scholarships, stipends, grants, conditional cash transfers
Addressing long distances and lack of safety to and from school by building schools, providing transportation methods for girls to get to school
Addressing a lack of information about returns to girls' education but running community awareness campaigns engaging parents, school leaders, and local community leaders
Working with the community to address and inform on social and cultural norms and perceptions that may prevent girls' education
2. Promoting safe and inclusive schools
By constructing and rehabilitating schools to create safe and inclusive learning environments,
Efforts at the community- and school-levels, and programs to engage the school (including teachers, girls, and boys) in reducing gender-based violence (GBV) and ensuring available mechanisms to report GBV
Support for hygiene facilities and menstrual hygiene management for adolescent girls
3. Improving the quality of education
Investing in teacher professional development, eliminating gender biases in curriculum and teaching practices, and focusing on foundational learning
Adapting teaching and learning materials, and books to introduce gender sensitive language, pictorial aspects, and messaging
4. Developing skills and empowering girls for life and labor market success
Promoting girls' empowerment, skills development programs and social programs
Prioritizing and promoting women in STEM subjects and careers in both traditional and non-traditional sectors
Reducing barriers and providing incentives through scholarships for women to enroll in higher education and TVET programs
Support for childcare programs for women and girls to join the labor market
For more information on our girls' education investment and projects, please read Count Me In: The World Bank Education Global Practice: Improving Education Outcomes for Girls and Women , which highlights our decades-long commitment to girls' education, and showcases how Education GP projects are creating opportunities for girls around the world to succeed in their education and beyond.
Last Updated: Oct 26, 2021
The WBG supports girls' education through a variety of interventions. Our focus on girls' education and wellbeing goes beyond school attendance and learning outcomes – we strive to ensure girls have safe, joyful, and inclusive experience with education systems that set them up for success in life and motivate them to become lifelong learners. This approach , reflected in the current Education portfolio impacting at least 150 million girls and young women, prioritizes investments in four key areas listed below.
1. Removing barriers to girls' schooling
Our projects providing stipends to improve primary and secondary school completion for girls and young women in Bangladesh, Pakistan, and the Sahel benefit close to half a million girls.
Our Girls Empowerment and Learning for All Project in Angola will use a variety of financial incentives to attract adolescent girls to schools, including scholarships, and new school spaces for girls.
The AGILE (Adolescent Girls Initiative for Learning and Empowerment) project in Nigeria is providing conditional cash transfers to households for sending girls to school, removing cost barriers to their education.
The MIQRA (Mali Improving Education Quality and Results for All Project) has a school feeding and nutrition program targeted at retention and attendance for girls in schools.
2. Promoting safe and inclusive schools for girls
In Tanzania, the Bank is supporting the training of a counselor in every school who will provide life-skills training in girls' and boys' clubs – which is important because closing gender gaps is not only about interventions for girls but also for boys.
In Nigeria, female counselors will provide life skills training to about 340,000 girls in safe spaces. Several of our other projects also support the construction of separate sanitary toilets for girls, as well as introducing GBV-reducing and reporting mechanisms in school systems.
3. Improving the quality of education for girls (and boys)
In Ghana, the Accountability and Learning Outcomes Project is conducting teacher training for gender-sensitive instruction, and aims to create guides for teachers to support gender sensitivity in classrooms.
In Honduras, the Early Childhood Education Improvement Project, will create a revised preschool curriculum that will include content on gender equity, inclusion, and violence prevention, as well as training for teachers, including training to combat GBV.
The Girls Empowerment and Quality Education for All Project in Sao Tome & Principe is creating girls' clubs after school, where they are also provided with life skills training, and counseling.
4. Developing skills for life and labor market success for young women
The Nurturing Excellence in Higher Education Project in Nepal is focusing on increasing access to tertiary education for young women from low-income groups, and additional providing scholarships for the poorest applications, alongside communication and advocacy campaigns for more female enrollment in STEM subjects.
The ASSET (Accelerating and Strengthening Skills for Economic Transformation) project in Bangladesh is working to increase the participation of women in skills training programs, and conducting awareness and communications campaigns to address dropout.
In Pakistan, the Higher Education Development project seeks to support women enrolled in STEM programs, with an aim to move them from 2-year to more comprehensive 4-year programs.
The Higher Education Project in Moldova and the Higher Education Modernization Project in Belarus will both support and finance activities to increase enrollment of women in STEM fields. The Côte d'Ivoire Higher Education Development Support Project provides scholarships for women in higher education, and extra tutoring support for females pursuing STEM subjects.
Schemes to increase participation of girls in higher education. Through the Africa Centers of Excellence (ACE) project, the Bank has supported increased enrollment of females in masters and PhD programs. The number of female students in ACE centers was 343 in 2014 and is now 3,400 in 2020; a tenfold increase. The Bank is also building the pipeline of female students interested in computer science and engineering programs and retain them.
The WBG works closely with governments and other development organizations on girls' education issues to identify and advance interventions that improve girls' education outcomes and provide resources to support countries implementing such initiatives. Partnerships both within and outside of the World Bank are critical to the Education GP's work on girls' education. The Education GP works with other global practices in the Bank to improve girls' education—for example, collaborating with the Water GP for access to sanitation and hygiene in schools, with Social Protection and Jobs GP for challenges related to labor market transition, or Energy GP to improve school safety.
The World Bank collaborates actively with many donors and organizations. As a signatory to the G7 Charlevoix Commitment, the Bank has already committed an estimated $2.5 billion to girls' education in FCV countries as of September 2021—exceeding its pledge of $2.0 billion from 2018 to 2023.
The Education GP:
is collaborating with the Foreign, Commonwealth & Development Office FCDO (UK) about targets and high-level engagement with G7 donors, to support aid and financial commitment for girls' education;
is a member of the Inter-agency Network for Education in Emergencies (INEE) Girls' EiE Reference Group, which seeks to further research and advocacy for girls' education in emergencies;
a member of the UNESCO Gender Flagship Reference Group and has provided technical contributions to the UNESCO-commissioned study (December 2020-July 2021); and
is working closely with the Global Partnership for Education (GPE) as the implementing agency for 54 percent of the total GPE grants of $3.62 billion, that support girls' education.
is a member of the United Nations Girls' Education Initiative (UNGEI), which comprises over 20 partners representing multilateral, bilateral, civil society, and non-governmental organizations.
collaborated with the International Center for Research on Women (ICRW) to produce Economic Impacts of Child Marriage , a recent report detailing the effects of child marriage, which was supported by the Bill & Melinda Gates Foundation , the Children's Investment Fund Foundation , and GPE.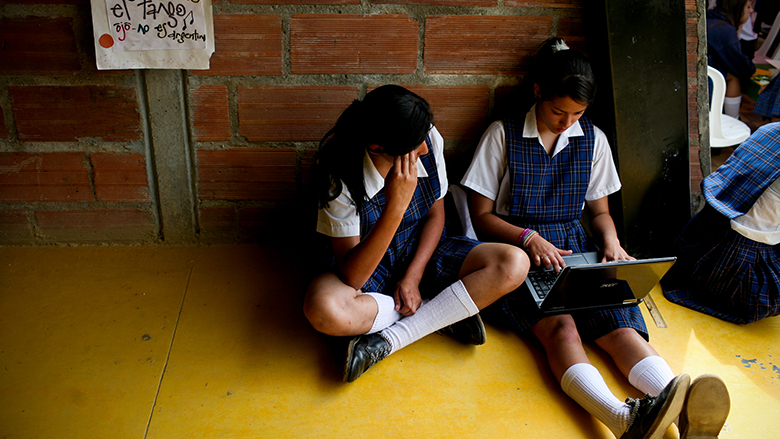 Key Findings: Girls Education and Child Marriage in West and Central Africa (FR)
Educating Girls, Ending Child Marriage
World Bank Group to Invest $2.5bn in Adolescent Girls' Education
Sierra Leone Economic Update: Sustaining Fiscal Consolidation Reforms for Macroeconomic Stability
Count me in! World Bank Education: Improving Education Outcomes for Girls and Young Women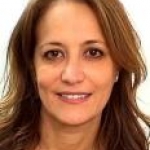 STAY CONNECTED
Additional resources.
World Bank and Education
World Bank and Gender
World Bank and Social Protection
World Bank and Health, Nutrition and Population
This site uses cookies to optimize functionality and give you the best possible experience. If you continue to navigate this website beyond this page, cookies will be placed on your browser. To learn more about cookies, click here .
Today's challenges for girls' education
Educating a girl is one of the best investments her family, community, and country can make. We know that a good quality education can be life-changing for girls, boys, young women, and men, helping them develop to their full potential and putting them on a path for success in their life. We also know that educating a girl in particular can kick-start a virtuous circle of development. More educated girls, for example, marry later, have healthier children, earn more money that they invest back into their families and communities, and play more active roles in leading their communities and countries.
Over the last 25 years, there have been large gains in girls' education, and we as a global community can congratulate ourselves for the real progress that has been made. This demonstrates that with shared goals and collective action—among governments, international organizations, civil society, media, and the private sector—we can change the educational prospects for girls around the world.
Despite this progress, our research shows that there are hotspots in the world where girls are not getting a quality education. While there certainly are places where boys are behind, we have focused on understanding how and where across the world girls are behind. The message is that many countries have work to do to improve girls' education, whether related to the gender gap in primary or secondary enrollment or learning. There are about 80 countries where progress on girls' education has stalled. These countries are not meeting the education Millennium Development Goals. They are stuck in an education bog—still struggling to enroll all girls and boys in primary school and close the gender gaps between boys and girls at both the primary and secondary levels.
Quality learning is important for the future lives of girls and boys, but it is also an especially important ingredient in the virtuous circle of development that comes from girls' education.
There are an additional 30 countries that have successfully enrolled girls and boys in primary and secondary education but are trapped in low-quality learning. They are struggling to ensure that girls and boys master foundational skills such as basic literacy, numeracy, and science concepts. Quality learning is important for the future lives of girls and boys, but it is also an especially important ingredient in the virtuous circle of development that comes from girls' education. Finally, there are another 30 countries where children are successfully enrolled and learning. However, girls are behind boys in math. In some ways, we can think of girls in these countries bumping up against an educational glass ceiling.
Improving access to quality public education in Africa
A Commitment to Raise the Global Ambition for Girls' Education
Education for Women and Girls is Progress for All on International Women's Day
In this report, we review in detail the progress in girls' education, the work that remains to be done, and strategies for success. Governments, international development agencies, and civil society organizations have supported a variety of programs that have made a difference in both large and small ways. There are valuable lessons to learn from them—but more progress is needed, especially in the poorest countries and among the disadvantaged populations in most countries. Ultimately we recommend renewed collective action for advancing girls' education in hotspots around the world, especially in the 80 countries where progress on girls' education has stalled. We recognize the powerful contribution that girls and women themselves can make to achieve this. Our first recommendation is to lean in with girls' and women's leadership by investing in two initiatives that could go to scale in a short time frame and rally support from a range of actors, especially civil society and the private sector. The first initiative aims to build strong girl and women leaders by cultivating their skills and capacities to be agents of their own lives. The second initiative aims to put girls and women at the center of a data revolution on gender, one that would fill the critical information gaps about their status, what support they need to succeed, and which interventions have been the most and the least effective. Throughout the world today, it is possible to put mobile technology to work catalyzing a major girl-generated big data initiative.
Download the full report »
Related Books
The Transformation of Title IX
The Imperative of Development
No child left behind.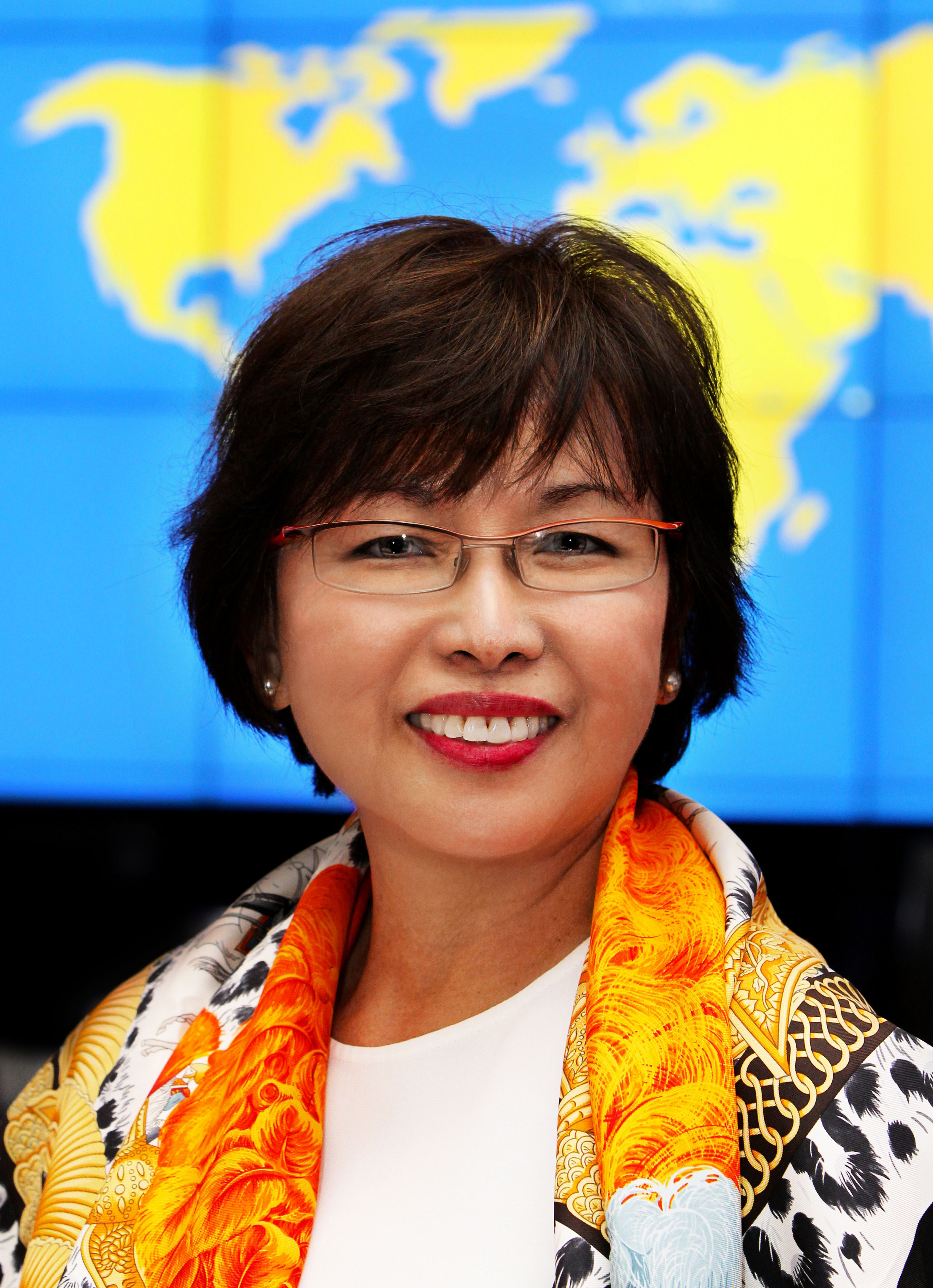 Elizabeth M. King
Nonresident senior fellow - global economy and development , center for universal education.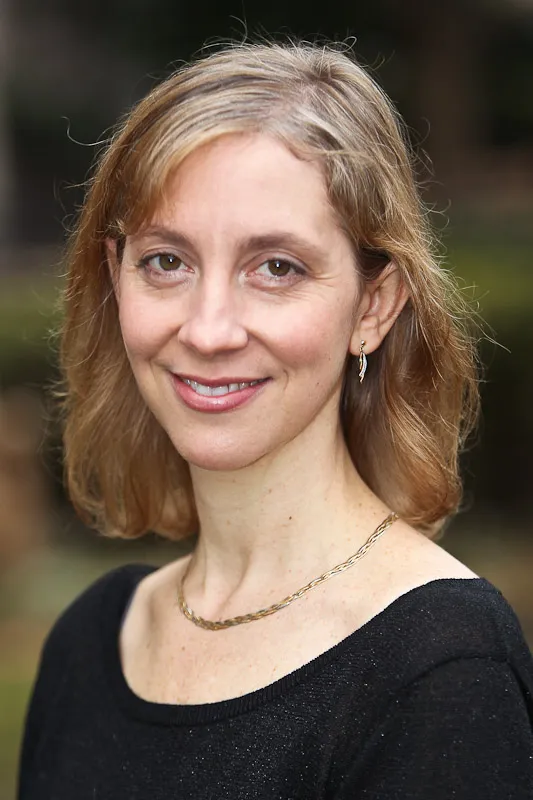 Rebecca Winthrop
Director - center for universal education, senior fellow - global economy and development, related topics.
Education in Developing Nations
Global Development
Connecting schools and communities can restore hope in the possibility of change in Lebanon
The Comprehensive Learning Diagnosis: Chile's approach to assess socio-emotional learning in schools
The power of mistakes: 10 lessons to leverage learning in scaling
Complete My Donation
Why Save the Children?
Charity Ratings
Leadership and Trustees
Strategic Partners
Financial Information
Where We Work
Hunger and Famine
Ukraine Conflict
Climate Crisis
Poverty in America
Policy and Advocacy
Emergency Response
Ways to Give
Fundraise for Kids
Participate in Events
Donor-Advised Funds
Plan Your Legacy
Advocate for Children
Popular Gifts
By Category
Join Team Tomorrow
Sponsor a Child
Girls in their 6th grade class taught by Fatuma Samatar in Borama, Somaliland. Fatuma specializes in Math and Physics, but currently teaches Geography and Islamic Studies in 5th and 6th grades because of the shortage of teachers in these subjects.
Girl's Education
Every girl deserves an education.
A girl is not a statistic or a piece of property. She's a child who deserves a future. 
Girls the world over face gender discrimination – just for being born a daughter and not a son. A girls education is less likely to be valued, and she's more likely to be forced into early marriage, face violence or be stolen by traffickers. Her childhood cut short – her very life and future at risk.
A girl's education changes everything. An educated girl is more likely to grow up healthy, safe and empowered to determine the course of her life and future. She'll decide when she's ready for marriage and children. She'll likely send her children to school – and even live a longer life.
We understand the importance of education for girl children. We do whatever it takes to ensure every last child has a chance to grow up healthy, educated and safe – her best chance for a bright future. 
With your help, we can educate girls who may not otherwise have the chance to learn — changing the course of their lives, their children's lives and the future of their communities.
Promoting Girls Education
Save the Children's Every Last Child campaign aims to reach the most vulnerable children, those left behind by the world's progress in child health, education and protection — including girls. Too many girls, because of who they are or where they're born, face unique challenges. Together, we will improve girls education. We will reach every last girl, empowering her to grow up healthy, educated and safe. Free to lead her own life, speak her mind and determine her future.
Did You Know?
One girl under age 15 is married every seven seconds. 
Girls are 3X more likely to be out of school*
Girls are 2X more likely to die from malnutrition*
Girls are 2X more likely to be subjected to sexual violence*
Girls are 2X more likely to get coerced into trafficking*
*Sources: U.N. Foundation; Girls Not Brides
Roja's Story: The Importance of Education For Girls
In Cambodia , nearly 23% of children are out of school. Even more shocking, 52 out of 1,000 girls become adolescent mothers. These are girls denied the opportunities they deserve – and forced to grow up far too fast.
But innocent, eager Roja, age 5, is on the path to a brighter future. She attends a Save the Children early childhood development center near her village. There, we encourage her early learning and development, including drawing and art to enhance creativity. We also train teachers and involve parents, caregivers and whole communities in encouraging girls education and learning opportunities.
Your donation can help educate girls like Roja – giving her best chance for the bright future she deserves.
Featured Content
5 Reasons to Read to Babies and Toddlers Every Day
Our experts explain why it's crucial that caregivers read to babies and toddlers every day. Learn why and how to develop at-home habits that support reading at home.
Books That Celebrate Latinx Characters
To celebrate National Hispanic Heritage Month, Save the Children staffers share their favorite books that inspire this month all year round.
Building a Safe and Positive Digital World for Kids is Possible
Save the Children is dedicated to making sure children can use the internet safely in ways that contribute to their participation and well-being.
Sign Up & Stay Connected
Thank you for signing up! Now, you'll be among the first to know how Save the Children is responding to the most urgent needs of children, every day and in times of crisis—and how your support can make a difference. You may opt-out at any time by clicking "unsubscribe" at the bottom of any email.
By providing my mobile phone number, I agree to receive recurring text messages from Save the Children (48188) and phone calls with opportunities to donate and ways to engage in our mission to support children around the world. Text STOP to opt-out, HELP for info. Message & data rates may apply. View our Privacy Policy at  savethechildren.org/privacy.
Article on Education of Girl Child in the Country
In many parts of our country girls are still discouraged from going to school. Consequently sizable section of the population is deprived of education. Schemes like Sarva Shiksha Abhiyan, CBSE scholarship to single girl child and the Government's policy of giving free education to girls have come as a boon to our society. Write an article in 150- 200 words on education of the girl child in the country.
Education of the Girl Child in the Country
In many countries, including India, the girl child is discriminated against from the early stages of her life. It is because of this discrimination, girls are not allowed education either in their childhood or after a certain age. In rural parts of India, one of the reasons why girls are deprived of education is that they would leave the parents' house post marriage. Poor parents do not consider it to be economical investment. Since boys are the bread earners, their education is given the maximum importance.
Often girls themselves choose not to study, usually due to financial crisis at home, domestic responsibilities and even lack of aspiration. However, education for girls is extremely necessary because they too play an important role in country's economy and society. Also, women are the primary care givers in the family. Proper education would enable them to improve their lives and others' as well. Educated girls can share the burden of earning a livelihood, which would eliminate child labour.
Education will also make girls aware of family planning, health and sanitation. As a result, there will be low infant mortality rates and less numbers of death of women in child birth.
Fortunately, government schemes, such as Sarva Shiksha Abhiyaan, CBSE scholarship to single girl child and the policy of giving free education to girls have come as a boon to our society. One can say there is still hope for the betterment of the country.
Related posts:
Letter to Editor: Decline in Girl Child Population
A Child's Present to his Child-Saviour by Robert Herrick
Article on Need for Education of Girls
Article on Physical Education in Schools
Leave a Comment
Your email address will not be published. Required fields are marked *
{{#message}}{{{message}}}{{/message}}{{^message}}Your submission failed. The server responded with {{status_text}} (code {{status_code}}). Please contact the developer of this form processor to improve this message. Learn more {{/message}}
{{#message}}{{{message}}}{{/message}}{{^message}}It appears your submission was successful. Even though the server responded OK, it is possible the submission was not processed. Please contact the developer of this form processor to improve this message. Learn more {{/message}}
Submitting…