Quick Guide on How to Write a Movie Review Essay
What Is a Movie Review
The internet has revolutionized the realm of film criticism. No matter a movie's level of quality, it is always worth analyzing. Despite the growing number of individuals attempting to write about movies, few are successful. Most people do not provide insightful analysis, instead simply state how much they liked or disliked the film.
A movie criticism, usually composed by a professional in film studies, takes a comprehensive look at the film from a historical, social, political, or theoretical standpoint. This is unlike the opinion or suggestion given in a movie review, which is shorter and more concise.
A remarkable aspect of a good film review is that it doesn't just rate the movie but provides explicit views that form the critique's basis. This form of writing, like crafting essays, research papers, and term papers, should be insightful and draw the reader in quickly. It's important to discuss the reputation of the lead actors and directors and to write about what you expected and if they were met. The reviewer must explain a story's development without recalling major plot points and endings. The review must be concise, engaging, and should involve metaphors, specific words, analogies, etc.
Movie Review Purpose
Most film reviews are intended to guide readers in deciding whether to view, rent, or purchase the film. They should provide the necessary information to aid readers in deciding without divulging any fundamental details, such as the storyline or any surprises. This paper is common in schools because the lecturer wants to evaluate the student's ability to think critically and report the event easily for others to understand.
Movie reviews typically present a brief summary of the film's storyline. They provide readers with an overview of the characters, relationships, and scenarios but do not convey the complete narrative. Perusing the review should be different from seeing the movie. Nonetheless, feel free to highlight the essential moments or pivotal points that make the film worthwhile viewing.
Our college paper writing service has put together some advice on composing a movie review essay like a real critic, so let's explore the article further!
How to Write a Movie Review: Movie Review Outline
The structure is key when it comes to the quality of your paper. Don't neglect the power of a good outline, no matter what paper you're writing. Outlines help you stay on track and make sure your paper flows well.
Taking the time to arrange your ideas before starting to write is an effective way to save time further down the line. With a well-structured plan already in place, you won't have to worry about other elements. This will also make the writing process less stressful. Here is a guide on how to organize your movie review outline:
How Do You Start a Movie Review Essay: Introduction
The introductory paragraph is the first obvious step in crafting a movie review essay outline. Here, you want to quickly captivate the reader. Deliver your viewpoint instantly and make it unambiguous. Don't leave the audience wondering whether you enjoyed the film. Tell them right off the bat so you have time to justify your assessment throughout the remainder of the process.
In the introduction movie review should also describe your thesis. Develop the main concept for your essay that you can support using your perceptions of the movie's various aspects. The reader should be able to tell from this statement if you thought the film was fantastic, awful, or simply alright. By including a thesis statement, you may move your analysis beyond the plot synopsis phase into the movie critique category, which is considered a separate creative process.
Crafting Your Essay Movie Review Analysis
According to our research paper service , film analysis is similar to building a case. You're attempting to influence the reader to follow your recommendation to watch or disregard the film. So, you must ensure your essay movie review will be convincing. Giving instances that demonstrate the validity of your personal opinion is the only method to do this. If you find any dialogue in the movie that you think best exemplifies whether the work is strong or not, utilize quotes. This also applies to all of the movie's artistic decisions. But, just because a movie's narrative isn't strong or engaging doesn't indicate the rest of the film is worthless. Carefully highlight how some factors might undermine the movie in your explanation.
The movie's plot is only one component and shouldn't dominate the overall piece. The following are the important aspects to include in your movie review structure:
Cinematography - Cinematography covers much more than simply camera angles. It includes how the picture is lit, how it moves, appears, and what lenses are used. Here you can try the following analysis: 'Warm, gentle colors are used throughout the film, combined with soothing whites and grays, to simultaneously create and gradually tear away the characters' romantic sentiments for one another. There is a painting-like quality to each image.'
Editing - The editing is arguably the absolute star of what creates a good movie review example. It affects both the duration and the flow of a movie. Without effective editing, there would be uncomfortable gaps between pictures and many errors.
Costuming - The clothing the characters wear is called a costume, but there are a number of things to consider while evaluating movie costumes. You should be able to decide if the outfits suit the characters and the movie's atmosphere.
Casting and Acting - Finding the ideal performers to bring characters to life is the goal of casting. This sometimes entails seeing performers portray both familiar personas and figures who are entirely at odds with who they are. Casting, therefore, involves more than just finding talented performers. You can assess the acting in the following way: 'Even though he excels while on the go, his stoic behaviorism causes him to fall short of his co-star during calm scenes where he keeps a blank look on his face.'
Once you have finished analyzing the acting, directing, cinematography, setting, etc., wrap up with concise, stimulating wording to sustain readers' attention. Don't forget to provide a few examples to support your statements about the film.
Concluding Your Essay Movie Review
Finalize your review by coming full circle. Close the review by returning to your introductory fact or thesis. Give your readers a refresher on the movie's most intriguing aspects. It's important to remember that before choosing a movie, viewers check reviews. Finish with a statement indicating whether it is worthwhile for them to view. Be specific about who this movie will be more fascinating to and why in your suggestions. Remember that your ending is your last shot at influencing your audience, so use it wisely.
No matter the kind of movie review you have to complete, our professional specialists are willing to help you. Directly forward your needs to our research paper service and get it done quickly.
Need Help With MOVIE REVIEW WRITING?
No matter what type of movie review you want, our qualified specialists are ready to assist you.
Short Movie Review Form
If you are currently working on a new or old movie review, reading our suggestions should be sufficient to help you earn an A. So what if you'll be writing many reviews in the future? In this situation, we advise you to develop a uniform movie review template, which will enable you to save time and complete your upcoming projects successfully.
So, how to write a movie review template, you may ask? Well, our essay helper prepared a simple yet great movie review template you may use as a foundation for your own writing if you need some help getting started:
Example Papers
Once you know how to review a movie and learn the most valuable tips to handle this assignment, it is time to look at some movie review examples to get you on the right track.
Check out the following pieces to see which of these movie review essay examples you might want to keep at hand when working on your own assignment:
FAQs on Writing an Essay Movie Review
Here are the most frequently asked questions on how to write a movie review. We provided extra details on movie analysis to simplify writing film reviews.
What are the 6 Important Things to Include in a Film Review?
The following six elements should be present in any film review:
A plot summary - Here, you should provide the movie title, its release date, the key members of the cast, the filmmaker or producer, and its subject matter.
Your original impression - Here, you should discuss your initial impressions before seeing the movie and contrast them with how you felt afterward.
Commentary on the acting - As was previously said, you can evaluate the actors' onscreen performance in the specific movie here. You can also talk about how it stacks up against the movies the actors have appeared in.
Analysis of technical elements - You can describe camera methods, lighting, color, editing, sound, and audio, among other things.
An evaluation of the film's overall success -Here, you should evaluate if the movie accomplished its goals, whether the messages it was intended to convey were clearly understood, or whether they were lost in translation.
Your final recommendation - This summarizes both the critic's last observation and the film's overall message or what we may learn from it. Finally, you should inform the reader if they should watch the movie and what aspects they may or may not enjoy.
How Long Should a Movie Review Be?
Generally, film reviews range from 600 to 1200 words, though there is no particular format that must be followed. Yet, usually, a movie review format includes the following:
Introduction
Plot Summary
Description
Conclusion/Evaluation
Before starting your movie review writing, do a lot of research. You might want to spend some time familiarizing yourself with the director's, writer's, or actor's body of work before watching the movie, which will take you longer than creating the narrative.
What are the 5 C's in Film?
One may argue that the five C's of cinematography, as described by Joseph V. Mascelli, are fundamental ideas necessary to create a movie. To guarantee the finest possible quality, every idea must be carefully taken into account when creating, filming, and editing a movie.
Camera Angles - A scene may be set up for viewers to follow by strategically placing the camera and using visual clues to show how actors relate to one another, their surroundings, and the actions on the screen.
Continuity - A realistic visual experience is made possible by fluid internal logic. On the other hand, viewers will struggle to follow the plot if scenes are inconsistent graphically. Moreover, continuity errors can destroy a scene's emotional resonance.
Cutting - Sensible trimming may advance the story when it is meticulously planned, with insight and forethought. It is important to connect each shot in a scene and the scenes themselves so that their overall impact, rather than just their separate elements, elicits the intended emotions from the spectator.
Close-ups - The addition of close-ups may significantly alter a scenario. Viewers can be encouraged to feel intense feelings together with the characters on screen, even without language.
Composition - Lighting, color, space, mood, and tone are some of the components that make up a cinematic scene. This is particularly intriguing because the composition may draw attention to a movie's topic and represent the cinematography style of both the filmmaker and the cinematographer.
Helpful Tips on Writing Movie Reviews
Here are some extra helpful tips to keep in mind when unsure how to write a movie review essay:
Add Your Own Personal Feel to Your Movie Critique - You might not have much spare time for your pastime of reviewing. You won't be able to write a movie review, though, if you just wing it without reading what others have said. Make a note of the things that intrigued you, alarmed you, made you uncomfortable, or caused you to pause and consider something, and then use that list as the basis for your research.
Develop a Distinctive Writing Style - Have an idol—it's good for you. You must be careful not to just paraphrase and duplicate what they say without adding your own original viewpoint. Instead, in order to stand out from the throng, you must discover your own voice. When writing movie reviews, you should also have a distinct writing style.
Include Extensive Information -Mention the film's photographer, special effects designer, and director. Your review might be significantly impacted by this. Then you may list all the memorable movie moments that also stuck with you.
Voice Your Views and Back Up Your Criticism - Give your own assessment of the film. Make sure you have evidence to support your criticisms. Use the movie's details that most shocked or humiliated you. Review genuine information rather than merely expressing your opinions without supporting details.
Final Thoughts
Composing a good movie review essay sample is easy if you follow this article's main steps and techniques. Furthermore, we strongly believe that this guide will assist you in achieving remarkable outcomes and ease your writing process. The staff at EssayPro is always available to provide a helping hand if you need a little additional push with movie review examples or even if it's simply coming up with a catchy essay title .
Order an essay and await excellent results! Contact our expert writers and ask them to ' write my essay for me ' – and they will ensure your academic success!
Do You Require a Skilled Professional Writer?
Our writers take extra measures to make sure that your essay is created precisely in accordance with your specifications.
Related Articles
EXPLORE Coupons Tech Help Pro Random Article About Us Quizzes Request a New Article Community Dashboard This Or That Game Popular Categories Arts and Entertainment Artwork Books Movies Computers and Electronics Computers Phone Skills Technology Hacks Health Men's Health Mental Health Women's Health Relationships Dating Love Relationship Issues Hobbies and Crafts Crafts Drawing Games Education & Communication Communication Skills Personal Development Studying Personal Care and Style Fashion Hair Care Personal Hygiene Youth Personal Care School Stuff Dating All Categories Arts and Entertainment Finance and Business Home and Garden Relationship Quizzes Cars & Other Vehicles Food and Entertaining Personal Care and Style Sports and Fitness Computers and Electronics Health Pets and Animals Travel Education & Communication Hobbies and Crafts Philosophy and Religion Work World Family Life Holidays and Traditions Relationships Youth
EDIT Edit this Article
PRO Courses Guides New Tech Help Pro Expert Videos About wikiHow Pro Upgrade Sign In
Browse Articles
Learn Something New
This Or That Game New
Train Your Brain
Explore More
Support wikiHow
About wikiHow
H&M Coupons
Hotwire Promo Codes
StubHub Discount Codes
Ashley Furniture Coupons
Blue Nile Promo Codes
NordVPN Coupons
Samsung Promo Codes
Chewy Promo Codes
Ulta Coupons
Vistaprint Promo Codes
Shutterfly Promo Codes
DoorDash Promo Codes
Office Depot Coupons
adidas Promo Codes
Home Depot Coupons
DSW Coupons
Bed Bath and Beyond Coupons
Lowe's Coupons
Surfshark Coupons
Nordstrom Coupons
Walmart Promo Codes
Dick's Sporting Goods Coupons
Fanatics Coupons
Edible Arrangements Coupons
eBay Coupons
Log in / Sign up
Arts and Entertainment
Film Studies
How to Write a Movie Review
Last Updated: July 22, 2023 References
wikiHow is a "wiki," similar to Wikipedia, which means that many of our articles are co-written by multiple authors. To create this article, 176 people, some anonymous, worked to edit and improve it over time. There are 14 references cited in this article, which can be found at the bottom of the page. This article has been viewed 5,344,621 times. Learn more...
Whether a movie is a rotten tomato or a brilliant work of art, if people are watching it, it's worth critiquing. A decent movie review should entertain, persuade and inform, providing an original opinion without giving away too much of the plot. A great movie review can be a work of art in its own right. Read on to learn how to analyze a movie like a professional film critic, come up with an interesting thesis, and write a review as entertaining as your source material.
Sample Movie Reviews
Writing an Intro for a Movie Review
Comparison to Relevant Event or Movie: "Every day, our leaders, politicians, and pundits call for "revenge"– against terrorist groups, against international rivals, against other political parties. But few of them understand the cold, destructive, and ultimately hollow thrill of revenge as well as the characters of Blue Ruin. "
Review in a nutshell: "Despite a compelling lead performance by Tom Hanks and a great soundtrack, Forrest Gump never gets out of the shadow of its weak plot and questionable premise."
Context or Background Information: " Boyhood might be the first movie made where knowing how it was produced–slowly, over 12 years, with the same actors–is just as crucial as the movie itself."
Using stars, a score out of 10 or 100, or the simple thumbs-up and thumbs-down is a quick way to give your thoughts. You then write about why you chose that rating.
Great Movie: ABC is the rare movie that succeeds on almost every level, where each character, scene, costume, and joke firing on all cylinders to make a film worth repeated viewings."
Bad Movie: "It doesn't matter how much you enjoy kung-fu and karate films: with 47 Ronin, you're better off saving your money, your popcorn, and time."
Okay Movie: "I loved the wildly uneven Interstellar far more than I should have, but that doesn't mean it is perfect. Ultimately, the utter awe and spectacle of space swept me through the admittedly heavy-handed plotting and dialogue."
Great: "Michael B. Jordan and Octavia Spencer's chemistry would carry Fruitvale Station even if the script wasn't as good. The mid-movie prison scene in particular, where the camera never leaves their faces, shows how much they can convey with nothing but their eyelids, the flashing tension of neck muscles, and a barely cracking voice."
Bad: " Jurassic World's biggest flaw, a complete lack of relatable female characters, is only further underscored by a laughably unrealistic shot of our heroine running away from a dinosaur – in heels."
Okay: "At the end of the day, Snowpiercer can't decide what kind of movie it wants to be. The attention to detail in fight scenes, where every weapon, lightbulb, and slick patch of ground is accounted for, doesn't translate to an ending that seems powerful but ultimately says little of substance."
Does the film reflect on a current event or contemporary issue? It could be the director's way of engaging in a bigger conversation. Look for ways to relate the content of the film to the "real" world.
Does the film seem to have a message, or does it attempt to elicit a specific response or emotion from the audience? You could discuss whether or not it achieves its own goals.
Does the film connect with you on a personal level? You could write a review stemming from your own feelings and weave in some personal stories to make it interesting for your readers.
Composing Your Review
When you name characters in your plot summary, list the actors' names directly afterward in parenthesis.
Find a place to mention the director's name and the full movie title.
If you feel you must discuss information that might "spoil" things for readers, warn them first.
Cinematography: " Her is a world drenched in color, using bright, soft reds and oranges alongside calming whites and grays that both build, and slowly strip away, the feelings of love between the protagonists. Every frame feels like a painting worth sitting in."
Tone: "Despite the insane loneliness and high stakes of being stuck alone on Mars, The Martian's witty script keeps humor and excitement alive in every scene. Space may be dangerous and scary, but the joy of scientific discovery is intoxicating."
Music and Sound: " No Country For Old Men's bold decision to skip music entirely pays off in spades. The eerie silence of the desert, punctuated by the brief spells of violent, up-close-and-personal sound effects of hunter and hunted, keeps you constantly on the edge of your seat."
Acting: "While he's fantastic whenever he's on the move, using his cool stoicism to counteract the rampaging bus, Keanu Reeves can't quite match his costar in the quiet moments of Speed, which falter under his expressionless gaze."
Keep your writing clear and easy to understand. Don't use too much technical filmmaking jargon, and make your language crisp and accessible.
Present both the facts and your opinion. For example, you might state something such as, "The Baroque background music was a jarring contrast to the 20th century setting." This is a lot more informative then simply saying, "The music was a strange choice for the movie."
Great: "In the end, even the characters of Blue Ruin know how pointless their feud is. But revenge, much like every taut minute of this thriller, is far too addictive to give up until the bitter end.""
Bad: "Much like the oft-mentioned "box of chocolates", Forest Gump has a couple of good little morsels. But most of the scenes, too sweet by half, should have been in the trash long before this movie was put out."
Okay: "Without the novel, even revolutionary concept, Boyhood may not be a great movie. It might not even be "good." But the power the film finds in the beauty of passing time and little, inconsequential moments – moments that could only be captured over 12 years of shooting – make Linklater's latest an essential film for anyone interested in the art of film."
Polishing Your Piece
Ask yourself whether your review stayed true to your thesis. Did your conclusion tie back in with the initial ideas you proposed?
Decide whether your review contains enough details about the movie. You may need to go back and add more description here and there to give readers a better sense of what the movie's about.
Decide whether your review is interesting enough as a stand-alone piece of writing. Did you contribute something original to this discussion? What will readers gain from reading your review that they couldn't from simply watching the movie?
Studying Your Source Material
The title of the film, and the year it came out.
The director's name.
The names of the lead actors.
Make a note every time something sticks out to you, whether it's good or bad. This could be costuming, makeup, set design, music, etc. Think about how this detail relates to the rest of the movie and what it means in the context of your review.
Take note of patterns you begin to notice as the movie unfolds.
Use the pause button frequently so you make sure not to miss anything, and rewind as necessary.
Direction: Consider the director and how he or she choose to portray/explain the events in the story. If the movie was slow, or didn't include things you thought were necessary, you can attribute this to the director. If you've seen other movies directed by the same person, compare them and determine which you like the most.
Cinematography: What techniques were used to film the movie? What setting and background elements helped to create a certain tone?
Writing: Evaluate the script, including dialogue and characterization. Did you feel like the plot was inventive and unpredictable or boring and weak? Did the characters' words seem credible to you?
Editing: Was the movie choppy or did it flow smoothly from scene to scene? Did they incorporate a montage to help build the story? And was this obstructive to the narrative or did it help it? Did they use long cuts to help accentuate an actor's acting ability or many reaction shots to show a group's reaction to an event or dialogue? If visual effects were used were the plates well-chosen and were the composited effects part of a seamless experience? (Whether the effects looked realistic or not is not the jurisdiction of an editor, however, they do choose the footage to be sent off to the compositors, so this could still affect the film.)
Costume design: Did the clothing choices fit the style of the movie? Did they contribute to the overall tone, rather than digressing from it?
Set design: Consider how the setting of the film influenced its other elements. Did it add or subtract from the experience for you? If the movie was filmed in a real place, was this location well-chosen?
Score or soundtrack: Did it work with the scenes? Was it over/under-used? Was it suspenseful? Amusing? Irritating? A soundtrack can make or break a movie, especially if the songs have a particular message or meaning to them.
Community Q&A
If you don't like the movie, don't be abusive and mean. If possible, avoid watching the movies that you would surely hate. Thanks Helpful 1 Not Helpful 0
Understand that just because the movie isn't to your taste, that doesn't mean you should give it a bad review. A good reviewer helps people find movie's they will like. Since you don't have the same taste in movies as everyone else, you need to be able to tell people if they will enjoy the movie, even if you didn't. Thanks Helpful 0 Not Helpful 0
Structure is very important; try categorizing the different parts of the film and commenting on each of those individually. Deciding how good each thing is will help you come to a more accurate conclusion. For example, things like acting, special effects, cinematography, think about how good each of those are. Thanks Helpful 0 Not Helpful 0
You Might Also Like
↑ https://owl.purdue.edu/owl/subject_specific_writing/writing_in_literature/writing_about_film/terminology_and_starting_prompts.html
↑ https://www.spiritofbaraka.com/how-write-a-movie-review
↑ https://www.nyfa.edu/student-resources/9-tips-for-writing-a-film-review/
↑ https://en.oxforddictionaries.com/writing-help/top-tips-for-writing-a-review
↑ https://writingcenter.unc.edu/tips-and-tools/summary-using-it-wisely/
↑ https://twp.duke.edu/sites/twp.duke.edu/files/file-attachments/film-review-1.original.pdf
↑ https://www.dailywritingtips.com/7-tips-for-writing-a-film-review/
↑ https://owl.purdue.edu/owl/subject_specific_writing/writing_in_literature/writing_about_film/film_writing_sample_analysis.html
↑ https://learning.hccs.edu/faculty/onnyx.bei/dual-credit/movie-review-writing-guide
↑ https://writingcenter.unc.edu/tips-and-tools/conclusions/
↑ https://www.grammarly.com/blog/how-to-write-a-movie-review/
↑ https://gustavus.edu/writingcenter/handoutdocs/editing_proofreading.php
↑ https://writingcenter.unc.edu/tips-and-tools/editing-and-proofreading/
↑ https://edusson.com/blog/how-to-write-movie-review
About This Article
To write a movie review, start with a compelling fact or opinion to hook your readers, like "Despite a great performance by Tom Hanks, Forrest Gump never overcomes its weak plot." Then, elaborate on your opinion of the movie right off the bat so readers know where you stand. Once your opinion is clear, provide examples from the movie that prove your point, like specific scenes, dialogue, songs, or camera shots. To learn how to study a film closely before you write a review, scroll down! Did this summary help you? Yes No
Did this article help you?
Featured Articles
Trending Articles
Watch Articles
Terms of Use
Privacy Policy
Do Not Sell or Share My Info
Not Selling Info
Don't miss out! Sign up for
wikiHow's newsletter
Film Analysis
What this handout is about.
This handout introduces film analysis and and offers strategies and resources for approaching film analysis assignments.
Writing the film analysis essay
Writing a film analysis requires you to consider the composition of the film—the individual parts and choices made that come together to create the finished piece. Film analysis goes beyond the analysis of the film as literature to include camera angles, lighting, set design, sound elements, costume choices, editing, etc. in making an argument. The first step to analyzing the film is to watch it with a plan.
Watching the film
First it's important to watch the film carefully with a critical eye. Consider why you've been assigned to watch a film and write an analysis. How does this activity fit into the course? Why have you been assigned this particular film? What are you looking for in connection to the course content? Let's practice with this clip from Alfred Hitchcock's Vertigo (1958). Here are some tips on how to watch the clip critically, just as you would an entire film:
Give the clip your undivided attention at least once. Pay close attention to details and make observations that might start leading to bigger questions.
Watch the clip a second time. For this viewing, you will want to focus specifically on those elements of film analysis that your class has focused on, so review your course notes. For example, from whose perspective is this clip shot? What choices help convey that perspective? What is the overall tone, theme, or effect of this clip?
Take notes while you watch for the second time. Notes will help you keep track of what you noticed and when, if you include timestamps in your notes. Timestamps are vital for citing scenes from a film!
For more information on watching a film, check out the Learning Center's handout on watching film analytically . For more resources on researching film, including glossaries of film terms, see UNC Library's research guide on film & cinema .
Brainstorming ideas
Once you've watched the film twice, it's time to brainstorm some ideas based on your notes. Brainstorming is a major step that helps develop and explore ideas. As you brainstorm, you may want to cluster your ideas around central topics or themes that emerge as you review your notes. Did you ask several questions about color? Were you curious about repeated images? Perhaps these are directions you can pursue.
If you're writing an argumentative essay, you can use the connections that you develop while brainstorming to draft a thesis statement . Consider the assignment and prompt when formulating a thesis, as well as what kind of evidence you will present to support your claims. Your evidence could be dialogue, sound edits, cinematography decisions, etc. Much of how you make these decisions will depend on the type of film analysis you are conducting, an important decision covered in the next section.
After brainstorming, you can draft an outline of your film analysis using the same strategies that you would for other writing assignments. Here are a few more tips to keep in mind as you prepare for this stage of the assignment:
Make sure you understand the prompt and what you are being asked to do. Remember that this is ultimately an assignment, so your thesis should answer what the prompt asks. Check with your professor if you are unsure.
In most cases, the director's name is used to talk about the film as a whole, for instance, "Alfred Hitchcock's Vertigo ." However, some writers may want to include the names of other persons who helped to create the film, including the actors, the cinematographer, and the sound editor, among others.
When describing a sequence in a film, use the literary present. An example could be, "In Vertigo , Hitchcock employs techniques of observation to dramatize the act of detection."
Finding a screenplay/script of the movie may be helpful and save you time when compiling citations. But keep in mind that there may be differences between the screenplay and the actual product (and these differences might be a topic of discussion!).
Go beyond describing basic film elements by articulating the significance of these elements in support of your particular position. For example, you may have an interpretation of the striking color green in Vertigo , but you would only mention this if it was relevant to your argument. For more help on using evidence effectively, see the section on "using evidence" in our evidence handout .
Also be sure to avoid confusing the terms shot, scene, and sequence. Remember, a shot ends every time the camera cuts; a scene can be composed of several related shots; and a sequence is a set of related scenes.
Different types of film analysis
As you consider your notes, outline, and general thesis about a film, the majority of your assignment will depend on what type of film analysis you are conducting. This section explores some of the different types of film analyses you may have been assigned to write.
Semiotic analysis
Semiotic analysis is the interpretation of signs and symbols, typically involving metaphors and analogies to both inanimate objects and characters within a film. Because symbols have several meanings, writers often need to determine what a particular symbol means in the film and in a broader cultural or historical context.
For instance, a writer could explore the symbolism of the flowers in Vertigo by connecting the images of them falling apart to the vulnerability of the heroine.
Here are a few other questions to consider for this type of analysis:
What objects or images are repeated throughout the film?
How does the director associate a character with small signs, such as certain colors, clothing, food, or language use?
How does a symbol or object relate to other symbols and objects, that is, what is the relationship between the film's signs?
Many films are rich with symbolism, and it can be easy to get lost in the details. Remember to bring a semiotic analysis back around to answering the question "So what?" in your thesis.
Narrative analysis
Narrative analysis is an examination of the story elements, including narrative structure, character, and plot. This type of analysis considers the entirety of the film and the story it seeks to tell.
For example, you could take the same object from the previous example—the flowers—which meant one thing in a semiotic analysis, and ask instead about their narrative role. That is, you might analyze how Hitchcock introduces the flowers at the beginning of the film in order to return to them later to draw out the completion of the heroine's character arc.
To create this type of analysis, you could consider questions like:
How does the film correspond to the Three-Act Structure: Act One: Setup; Act Two: Confrontation; and Act Three: Resolution?
What is the plot of the film? How does this plot differ from the narrative, that is, how the story is told? For example, are events presented out of order and to what effect?
Does the plot revolve around one character? Does the plot revolve around multiple characters? How do these characters develop across the film?
When writing a narrative analysis, take care not to spend too time on summarizing at the expense of your argument. See our handout on summarizing for more tips on making summary serve analysis.
Cultural/historical analysis
One of the most common types of analysis is the examination of a film's relationship to its broader cultural, historical, or theoretical contexts. Whether films intentionally comment on their context or not, they are always a product of the culture or period in which they were created. By placing the film in a particular context, this type of analysis asks how the film models, challenges, or subverts different types of relations, whether historical, social, or even theoretical.
For example, the clip from Vertigo depicts a man observing a woman without her knowing it. You could examine how this aspect of the film addresses a midcentury social concern about observation, such as the sexual policing of women, or a political one, such as Cold War-era McCarthyism.
A few of the many questions you could ask in this vein include:
How does the film comment on, reinforce, or even critique social and political issues at the time it was released, including questions of race, ethnicity, gender, and sexuality?
How might a biographical understanding of the film's creators and their historical moment affect the way you view the film?
How might a specific film theory, such as Queer Theory, Structuralist Theory, or Marxist Film Theory, provide a language or set of terms for articulating the attributes of the film?
Take advantage of class resources to explore possible approaches to cultural/historical film analyses, and find out whether you will be expected to do additional research into the film's context.
Mise-en-scène analysis
A mise-en-scène analysis attends to how the filmmakers have arranged compositional elements in a film and specifically within a scene or even a single shot. This type of analysis organizes the individual elements of a scene to explore how they come together to produce meaning. You may focus on anything that adds meaning to the formal effect produced by a given scene, including: blocking, lighting, design, color, costume, as well as how these attributes work in conjunction with decisions related to sound, cinematography, and editing. For example, in the clip from Vertigo , a mise-en-scène analysis might ask how numerous elements, from lighting to camera angles, work together to present the viewer with the perspective of Jimmy Stewart's character.
To conduct this type of analysis, you could ask:
What effects are created in a scene, and what is their purpose?
How does this scene represent the theme of the movie?
How does a scene work to express a broader point to the film's plot?
This detailed approach to analyzing the formal elements of film can help you come up with concrete evidence for more general film analysis assignments.
Reviewing your draft
Once you have a draft, it's helpful to get feedback on what you've written to see if your analysis holds together and you've conveyed your point. You may not necessarily need to find someone who has seen the film! Ask a writing coach, roommate, or family member to read over your draft and share key takeaways from what you have written so far.
Works consulted
We consulted these works while writing this handout. This is not a comprehensive list of resources on the handout's topic, and we encourage you to do your own research to find additional publications. Please do not use this list as a model for the format of your own reference list, as it may not match the citation style you are using. For guidance on formatting citations, please see the UNC Libraries citation tutorial . We revise these tips periodically and welcome feedback.
Aumont, Jacques, and Michel Marie. 1988. L'analyse Des Films . Paris: Nathan.
Media & Design Center. n.d. "Film and Cinema Research." UNC University Libraries. Last updated February 10, 2021. https://guides.lib.unc.edu/filmresearch .
Oxford Royale Academy. n.d. "7 Ways to Watch Film." Oxford Royale Academy. Accessed April 2021. https://www.oxford-royale.com/articles/7-ways-watch-films-critically/ .
University of Pennsylvania. "How to 'Read' a Film." English Department. https://web.english.upenn.edu/~mulready/Handouts/How%20to%20Read%20a%20Film.pdf .
Make a Gift
How to Write a Movie Review: 9 Essential Tips
Whether you are an actor, a filmmaker, or a film geek through and through, writing film reviews can help hone your ability to think critically. With experience writing reviews, cinephiles can watch movies with a more thoughtful and intentional perspective. This skill enables viewers to have a response that goes deeper than "That movie was awesome!" And for you future film reviewers out there, it's never too soon to start.
How to Write a Movie Review
While there's no perfect approach to writing a movie review, there are definitely best practices that every aspiring reviewer can consider. Here are nine tips on writing a compelling piece.
1. Watch the film at least once.
When writing a film review, once is necessary, but twice is preferable. It's impossible to capture every detail and thought only after one viewing. Throughout watching the film, taking detailed notes is also a good idea. This will help the writing process and make it easy to refer to your in-the-moment thoughts and reactions.
2. Express your opinions and support your criticism.
Professional reviewers do not shy away from telling their readers whether they thought a movie was good, bad, or indifferent. In fact, readers rely on those reviewers whose tastes reflect their own. Be sure to back up these thoughts with specifics–a disappointing performance, a ridiculous plot, beautiful cinematography, difficult material that leaves you thinking, and so on. Professional reviewers can express why and how they came to their criticism.
3. Consider your audience.
Are you writing for a fan site or a news outlet? Who will read your pieces, and what are their interests? Knowing who your readers are can help you decide what elements of the movie to highlight. You can also adjust your writing style to fit the target audience and the tone they're used to reading.
4. Talk about the acting.
Many casual filmgoers will be inspired to see a movie if a favorite actor is in it, so you should probably spend a little space talking about the performances. Does the film feature a seasoned actor in a new kind of role or a brilliant performance from a rising star? How was the acting? Feedback about how well the actors handled the script, the dynamics in an ensemble, and so much more can help describe how the actors did in any given film.
5. Call out directors, cinematographers, and special effects.
This is where your film geek can really shine. Tell your readers about the highlights or missteps of directors, cinematographers, costume designers, and CGI. What worked, what surprised you, and what fell short of expectations are all great questions to address in the body of your review. It helps to have some knowledge of filmmaking , as well. That's why film students with writing experience can actually make great reviewers. At NYFA, for instance, many film students study a range of topics relating to film that can include screenwriting, producing, and much more.
6. No spoilers!
Give your readers some idea of the plot, but be careful not to include any spoilers. Remember, the point of a good review is to get people interested in going to the movie. Don't get over-excited and ruin it for them!
7. Study the professionals.
As with all writing endeavors, the more you read, the better. And when you read film reviews that you like (or don't like), think about why. Use your critical eye to consider why one reviewer has a hundred thousand followers and another only has two. Be sure to read the publications where you'd like your writing to appear as a template for your reviews, and don't forget to read the submission guidelines. A few examples of film review professionals include Rotten Tomatoes , Roger Ebert , and Film Comment . 
8. Reread, rewrite, and edit.
Edit your work. Your opinions will not be taken seriously if you misspell the director's name or can't put together a grammatically correct sentence. Take the time to check your spelling and edit your piece for organizational flow.
9. Find your voice.
The best reviewers have a distinct personality that comes across in their writing. This does not happen overnight, so take every opportunity to write as an opportunity to develop your own style and voice that will grab the reader's attention and keep them coming back for more.
Learn More About Filmmaking at NYFA
Writing film reviews is a great way to pursue your passion for film. Ready to build even more skills in filmmaking? Request more information about New York Film Academy's filmmaking programs and workshops today!
Latest News
Higher Education News
Job Market for Students
Copywriting Tips
Exam Preparation Tips
Academic Writing Tips
Language Learning Tips
Coding Tips and Trends
Student Life
EdTech News
Best Blog Content Writing Services
Best Parental Сontrol Apps
AI-Writer Review
Caktus AI Review
Copy AI Review
EssayAILab Review
EssayGenius AI Review
Humata AI Review
Hyperwrite AI Review
Jasper AI Review
JenniAI Review
Notion AI Review
Paraphrasingtool Review
Rytr.me Review
Smodin.io Review
Speedwrite Review
The Good AI Review
Textero.ai Review
TinyWow Review
Jasper vs Copy AI
Best AI Detectors
ChatGPT Detector Review
Content at Scale Review
GPTZero Review
Passed AI Review
Winston AI Review
Writefull Review
Writer AI Review
ZeroGPT Review
Best AI Tools for Academic Research
Best AI Chrome extensions for college students
Top AI Coding Tools
Best AI Translation Tools
Best Plagiarism Checker
Copyleaks Review
Grammarly Review
iThenticate Review
Originality AI Review
PlagiarismCheck Review
Plagium Review
Plagscan Review
Quetext Review
Quillbot Review
Scribbr Review
Turnitin Review
Grammarly vs Turnitin
Quillbot vs Grammarly
123HelpMe Review
99Papers Review
Academized Review
AdvancedWriters Review
Affordable Papers Review
CheapWritingService Review
CheapestEssay Review
CoolEssay Review
CustomWritings Review
DoMyEssay Review
DoMyPapers Review
Easy Essay Review
EduBirdie Review
EssayHub Review
EssayPro Review
EssayService Review
EssayShark Review
EssayWriter Review
EssayUSA Review
FastEssay Review
GradeMiners Review
MyAssignmentHelp Review
MyPerfectWords Review
Nerdify Review
PaperCoach Review
Paperhelp Review
PapersOwl Review
SpeedyPaper Review
StudyBay Review
StudyCrumb Review
StudyMoose Review
TrustMyPaper Review
Write My Essays Review
WritePaperFor.me Review
Best Essay Writing Service Reviews
Best Assignment Writing Service
Fast Essay Writing Service
Cheap Essay Writing Services
Best Homework Help Websites
Best Personal Statement Writing Service
Websites That Write Essays for You
Best Admission Essay Writing Service
Best Research Paper Writing Services
Best Dissertation Writing Services
CopyCrafter Review
EssayBot Review
CollegeEssayWritingHelp Review
Essay Typer App Review
Essay Writing & Homework Help Review
HW Helper Review
Fast HW Review
MyWriter Review
Writero Review
AceMyHomework Review
AllAssignmentHelp Review
AssignCode Review
Assignmentcore Review
CodingHomeworkHelp Review
CWassignments Review
DoMyAssignments Review
DoMyCoding Review
DoMyHomeworkforMe Review
FavTutor Review
GetCodingHelp Review
GreatAssignmentHelp Review
ProgrammingHomeworkHelp Review
Tutorbin Review
Python Homework Help Websites
Python Guides
Javascript Guides
HTML Guides
Java Guides
Matlab Guides
Machine Learning Guides
Bug Tracking Tools
Best Free Coding Bootcamps
Statistics Homework Help Sites
Best Coding Challenge Websites
Brainly Review
Chegg Review
CourseHero Review
DuoKnows Review
iDTech Review
JustAnswer Review
Numerade Review
Study.com Review
Studypool Review
Wyzant Review
Best Online Tutoring Websites
Best Online Tutoring Platforms for Teachers
Quizlet Alternatives: Top 6
Cambly Review
iTalki Review
Preply Review
iTalki vs Preply
Lingoda Review
LiveXP Review
Rype Review
Verbalplanet Review
Verbling Review
English Guides
French Guides
German Guides
Portuguese Guides
Spanish Guides
Korean Guides
Italian Guides
Arabic Guides
Excel Homework Help Sites
Math Guides
Algebra Guides
Chemistry Guides
Geometry Guides
Statistics Guides
Accounting Guides
Economics Guides
Biology Guides
Physics Guides
Essay Examples
Annotated Bibliography Examples
Case Study Examples
Coursework Examples
Capstone Project Examples
Dissertation&Thesis Examples
General Research Examples
Research Proposal Examples
Thesis Statement Examples
Admission Essay Examples
Personal Statement Examples
Scholarship Essay Examples
Statement of Purpose Examples
Article Examples
Autobiography Examples
Haiku Examples
Interview Examples
Memoir Examples
Novel Examples
Poem Examples
Screenplay Examples
Short Story Examples
Song Examples
Travelogue Examples
Brochure Examples
Business Email Examples
Business Letter Examples
Business Proposal Examples
Business Report Examples
Cover Letter Examples
Job Application Letter Examples
Meeting Agenda Examples
Meeting Minutes Examples
Newsletter Examples
Business Presentation Examples
Press-release Examples
Progress Report Examples
Resume Examples
White Paper Examples
Analysis Essay Examples
Cause and Effect Essay Examples
Compare and Contrast Essay Examples
Critical Essay Examples
Definition Essay Examples
Descriptive Essay Examples
Evaluation Essay Examples
Expository Essay Examples
Narrative Essay Examples
Persuasive Essay Examples
Reflective Essay Examples
Summary Essay Examples and Samples
Lab Report Examples
Presentation Examples
Process Paper Examples
Speech Examples
Term Paper Examples
Complaint Letter Examples
Evaluation Letter Examples
Fundraising Letter Examples
Grant Application Examples
Hardship Letter Examples
Informal Letter Examples
Recommendation Letter Examples
Reconsideration Letter Examples
Refund Letter Examples
Article Review Examples
Book Review Examples
Film&Movie Review Examples
Song&Music Review Examples
Play Review Examples
Poetry Analysis Examples
Free Essay Generator
Academic Plagiarism Checker Online For Students
Citation Generator
Writing an Essay
Writing a Research Paper
Writing a Review
Laboratory Report
Process Paper
Coursework Writing Tips
Writing a Term Paper
Writing a Case Study
Writing an Annotated Bibliography
Presentation
Writing a Memoir
Writing a Scholarship Essay
Writing a Personal Statement
Writing a Statement of Purpose
Writing an Admission Essay
Writing an Application Letter
Writing a Song
Writing a Novel
Writing a Haiku
How to Write an Excellent Travelogue – 10 Useful Tips
Writing a Short Story
Writing an Article
Writing a Screenplay
Writing a Book
How to Write an Autobiography: Key Points to Consider
Writing an Evaluation Letter
Writing a College Deferral Letter
Writing a Refund Letter
Writing a Complimentary Letter
Writing a Resignation Letter
Writing a Complaint Letter
Writing a Fundraising Letter
Reconsideration letter: how to write one?
Writing a Grant Application
Writing an Informal Letter
Writing a Hardship Letter
Writing a Reference Letter
Writing a Recommendation Letter
How to Make a Newsletter
Writing a Meeting Agenda
Writing a Business Email
Writing a Progress Report
Writing Meeting Minutes
How to Write a Brochure
Business Presentation
Writing a Business Proposal
Writing a Press Release
Writing a White Paper
Writing a Business Report
Writing a Job Application Letter
Writing a Business Letter
Writing a Business Plan
Writing a Resume
Writing a Cover Letter
Stages of the Writing Process
Writing Essentials
Grammar Handbook
Film&Movie Review Examples and Samples
Reviewing films can seem fun, but it actually takes discipline to explain all the elements of a film and to express your opinion succinctly. Check out our film review samples to gain a better understanding of how to write one yourself.
How to Write a Movie Review: A Comprehensive Guide
Writing a movie review is an engaging process that combines film criticism, analysis, and personal opinion to create an informative and thought-provoking piece. A well-crafted review not only serves as a helpful guide for potential viewers but also deepens our understanding of the cinematic experience. In this article, we will explore the essentials of review writing, focusing on crucial elements such as plot summary, thesis, opinion, characters, cinematography, and more.
Start with a Plot Summary
Begin your movie review with a brief synopsis, offering an overview of the film's storyline. This recap should be concise and engaging, giving readers a general idea of the movie's premise without revealing too much. Remember that your summary sets the stage for the critique and analysis that follow.
Develop a Thesis
Your thesis is the central idea or argument that you will explore in your movie review. This main point should be clear and focused, serving as the backbone of your critique. Consider what themes or aspects of the film stood out to you, and build your thesis around these observations.
Express Your Opinion
A significant aspect of writing a movie review is sharing your personal viewpoint or perspective. Offer your judgment on the film's strengths and weaknesses, providing specific examples from the movie to support your appraisal. Be honest and thoughtful in your assessment, considering both your own preferences and the film's intended audience.
Analyze the Characters
Discuss the film's characters, examining their roles, personas, and the actors' performances. Consider how the cast contributes to the overall narrative and whether their portrayals are convincing and memorable. Analyze the characters' development throughout the movie, as well as the relationships between them.
Examine the Cinematography
Cinematography plays a crucial role in a film's visual style and storytelling. Delve into the camera work, lighting, photography, and framing, evaluating how these elements enhance or detract from the movie's overall impact. Consider how the cinematography supports the film's themes and emotions.
Conduct a Thorough Analysis
A comprehensive movie review requires a detailed examination of various aspects of the film. Study the director's choices, the music and sound design, and the technical elements such as craftsmanship and artistry. This thorough scrutiny will help you provide a well-rounded critique that captures the essence of the movie.
Discuss the Director's Role
The director is the creative force behind a film, responsible for shaping its vision and execution. Analyze the director's choices, considering their impact on the film's storytelling, pacing, and overall atmosphere. Reflect on the director's previous work, if applicable, and how this film fits into their oeuvre.
Evaluate Music and Sound
Music and sound play an essential role in creating a film's mood and atmosphere. Examine the soundtrack, score, and audio design, considering how these elements contribute to the movie's overall experience. Discuss the effectiveness of the composition, melody, and soundscapes in enhancing the narrative.
Assess Technical Aspects 
Review the technical aspects of the film, such as the expertise and proficiency of the crew, the quality of the special effects, and the overall production value. Analyze how these elements contribute to the film's success or shortcomings, and whether they support the movie's themes and narrative.
Evaluate the Acting 
Analyze the actors' performances, considering their delivery, expression, and interpretation of their roles. Discuss whether the acting feels authentic and engaging, and how it contributes to the film's overall impact. Pay attention to standout performances or any instances where the acting may have detracted from the movie's overall quality.
In summary, writing a movie review involves a careful balance of plot summary, thesis development, opinion sharing, and thorough analysis of various aspects of the film, including characters, cinematography, directorial choices, music and sound, and technical elements. By considering all these factors and incorporating the appropriate keyword density and LSI keywords organically throughout your review, you can create an engaging, informative, and well-rounded critique that will appeal to readers and enhance their appreciation for the film. Remember to be honest and thoughtful in your assessment, and most importantly, enjoy the process of delving into the world of cinema.
Dance Me Outside (1994) Movie Review Essay Sample, Example
Dance Me Outside Dance Me Outside, a 1994 Canadian film directed by Bruce McDonald, is a thought-provoking and engaging movie that explores themes of racism,…
The Meg Essay Sample, Example
The first horror movie I ever saw was "Jaws"–an all-time classic filmed in 1975 by Steven Spielberg. My parents did not let me watch "Alien,"…
Middle-Earth: Shadow of War Essay Sample, Example
It is a well-known fact in the video game industry that movies made after video games are often impossible to watch. A lot of legendary…
For Honor – Video Game Review Essay Sample, Example
When something becomes ubiquitous, it tends to lose its uniqueness and complexity. I believe this is some sort of universal law opposite to the famous…
Good Time: Film Review Essay Sample, Example
AcademicHelp Learning Hub Use the most powerful academic tools to write better with AI, check for plagiarism and detect AI content!Free Essay Writer There is…
Neon Demon Essay Sample, Example
I love beautiful movies. If a film is eye-candy with carefully designed decorations, masterful camerawork, lighting, and architectural frames, I can forgive anything else in…
Isle of Dogs Essay Sample, Example
I do not like cartoons. When I was a child, I preferred reading and drawing to watching television, cartoons included–which makes the fact that I…
X-Files Essay Sample, Example
Before starting to review one of the greatest–in my opinion–TV shows of all time, let me put some suspense and psychological pressure on you first.…
Interstellar Essay Sample, Example
I do not know about you, but to me, about 90% of the movies you can see in cinemas nowadays are dull. I know that…
Twin Peaks Essay Sample, Example
Skeptics like to debate whether humanity's way of entertainment has changed throughout recent centuries or not. Some claim that it never did, and just as…
Whiplash Film Review Essay Sample, Example
Whiplash (2014), directed and written by Damien Chazelle, is a film mainly about the relationship between a music teacher and his student, and what it…
The Hunger Games Essay Sample, Example
Dystopia is not a new genre in literature and cinematography. Dystopian worlds have been described in the novels of such writers as Herbert Wells (the…
Fifty Shades Darker Essay Sample, Example
Creating an erotic melodrama movie is an extremely delicate matter. There is a thin line between erotics and vulgarity, and an even thinner divide between…
Mean Streets, Directed by Martin Scorsese Essay Sample, Example
By Dan Schneider AcademicHelp Learning Hub Use the most powerful academic tools to write better with AI, check for plagiarism and detect AI content!Free Essay…
Broken Embraces Essay Sample, Example
By Valentine Rossetti AcademicHelp Learning Hub Use the most powerful academic tools to write better with AI, check for plagiarism and detect AI content!Free Essay…
Alien: Covenant Essay Sample, Example
The scariest movie I watched in my childhood was definitely "Alien." As I grew up, I watched it several more times, and although I still…
Being Cross with Trump Essay Sample, Example
By Luke Douglas-Home AcademicHelp Learning Hub Use the most powerful academic tools to write better with AI, check for plagiarism and detect AI content!Free Essay…
Wuthering Heights Essay Sample, Example
By David Birch AcademicHelp Learning Hub Use the most powerful academic tools to write better with AI, check for plagiarism and detect AI content!Free Essay…
Certified Copy Essay Sample, Example
Letter from an unknown woman essay sample, example.
By Timandra Harkness AcademicHelp Learning Hub Use the most powerful academic tools to write better with AI, check for plagiarism and detect AI content!Free Essay…
Remember Me
What is your profession ? Student Teacher Writer Other
Forgotten Password?
Username or Email
A-Plus Homework Help For College Students
Project Types We Cover
Admissions Essay
PowerPoint Presentation
Research Paper
Book Reviews
Personal Statement
Ph.D Dissertation
Proofreading
Academic Fields & Subjects
Programming
Computer Science
Other projects we help with
Our Experts
Plagiarism Checker
Writing Tips
How To Write a Movie Review Essay
By: Henrique Bertulino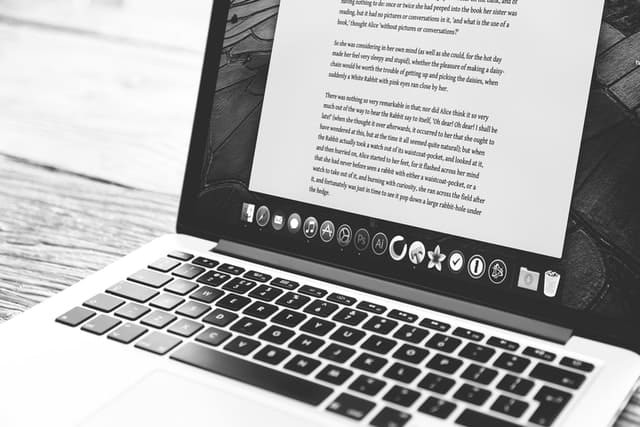 Movie or book review writing , whether for a magazine or a school assignment, can present a unique challenge. It can be difficult to put one's feelings about a visual form of media down in words, and more difficult still to figure out how to structure and format such a piece of work.
What Is a Movie Review Essay?
The film review essay format, movie reviews structure, film review outline, before you start writing, 🎓 example introduction: midsommar (2019), 🎓 example introduction: the lord of the rings: the fellowship of the ring (2001), ✍️ example review: princess mononoke (1997), what is the format of a movie review, what are the 7 steps to writing a movie review, what should i write about in a movie essay, what makes a good movie review, how to start a movie review essay.
In this article, we'll talk you through what exactly a film review essay is, what format and structure you should adopt while writing one, and how you can write a gripping introduction. We'll also give you some examples of film reviews to help you generate some ideas for essays of your own.
Whether you're wondering how to write a movie review for college or want to dazzle your high school teacher, this article will help you craft your perfect essay .
A movie review essay is a critical piece of writing that aims to give a well-rounded assessment and analysis of a film. Good assignments will consider the film from all angles, looking at everything from the writing and acting, to the direction and editing.
How are movies written in an essay ? When answering "what is a movie review," consider that these essays should be seen as far more than a summary of the film. Reviews can be works of art in and of themselves. They should entertain, educate, and persuade, and your written thesis should be original and compelling without necessarily spoiling the movie.
A good rule of thumb for such essays is that they should be a marriage of personal opinion and objective analysis. The most popular critics have their distinctive voice and style, and even different ideas of what makes a movie good, or even great; but they also have an understanding of film theory, and have a solid grasp of the fundamentals of cinematic technique.
So, now you understand what this kind of essay is; but how to write a movie review essay that is compelling? In the next section, we'll consider the importance of format.
Your movie review essay format depends on the audience you are writing for. Are you a high school student working on an assignment ? A university student completing a piece of coursework ? A writer for a cultural arts magazine? A movie review format for students might look quite different from the format of a magazine article.
Generally speaking, however, all movie reviews will have a similar format. Here are a couple of ideas as to what your paper might look like:
Length. Movie reviews are not typically very long. On average, they range between 600-1200 words. If you're writing this for university, you may be expected to produce a longer piece of work.
Paragraphs. Film reviews should always be split up into paragraphs. Each paragraph should have a clear point and direction and should work to develop your central argument in an informative way.
Regardless of the intended audience, a good film review will always stick to a rough structure. If you're unsure of how to write a movie in a paper and especially how to structure a film review, check out these pointers:
Introduction As with any essay, your review should begin with an introduction . This should include the title, date of release, and any relevant background information on the movie. If it's based on a book, you might want to mention that, too. You should also make sure that you are clear from the get-go about your feelings on the film, opening your piece with a strong, compelling opinion. That way, your audience knows what to expect.
Summary. Next, include a brief summary of the film. Your readers are here for your review, not a synopsis, so you don't need to include every minute detail or plot twist. It's enough just to outline the main elements of the story, making sure that you're telling your readers enough that they won't get lost.
Description. The summary will give your audience a good idea of the content of the film, but your description should give a more detailed description of your personal experience of the movie. In this section, you should focus on the parts of the film that stand out in your mind; what did they look and sound like, and how did they make you feel?
Analysis. Your essay analysis should form the bulk of the paper. In this section, you should deliver a critical interpretation of the movie, backing up your points with examples of scenes from the film. It might be helpful to refer back to your introduction while you're writing, to make sure that you are supporting the opinion you laid out in the opening paragraph of your essay. You should analyze all aspects of the film, from direction and acting to setting and cinematography, highlighting the most interesting decisions. Also, consider the themes of the film and how the formal techniques highlight them.
Conclusion. Your conclusion should recap your feelings on the film, reminding the reader of your overall impression. If you like, you could also say whether or not you recommend watching the film; whether you leave that explicit or implicit is up to you.
If you follow our advice on movie review structure, you're sure to have a striking, thought-out essay. However, if you still find yourself unsure why not look up one of our movie review templates for college students?
Before you start writing the film review, it's a good idea to put together a movie review outline. Having a strong outline means that you'll be able to go into writing with a sense of direction. It is also useful to be able to refer back to a plan as you're composing your essay. Doing so means that you won't find yourself drifting off-topic, or going on meandering digressions.
Here are some tips for writing a good movie review essay outline:
Brainstorm. Start by pooling together all of your ideas about the film and your review. You'll think about what to include in a movie review. Don't worry if some don't seem relevant right now; just focus on getting it all down on the page.
Decide on your thesis statement. If you haven't already, try to decide on a central argument for your review. A good movie review paper doesn't simply say "this film is bad," or "this film is good." Rather, a skillfully written review will try to prove a wider point about the movie. What is the point you would like to make? It's alright if you don't have a perfectly polished sentence ready to go, but you should at least have a solid idea. This will make planning your essay so much easier.
Filter. Now that you've decided on a thesis statement , it's time to go back through your brainstorming notes. With your thesis in mind, decide which points are most relevant to your paper and discard the ones that aren't. If you're not sure whether a note is relevant, ask yourself how it backs up your thesis statement; if you're able to give a clear, insightful answer, then you know it should be included.
If you've chosen a film to write on, you've already completed the first step of writing a film review. But there are several other things you should do before you even begin writing your essay:
Watch and re-watch the film. Ideally, you should view the film multiple times before sitting down to write your review. Take notes while you watch, writing down any parts of the movie that stand out to you, or any questions you have while watching the film that you might want to research later.
Research. At the very least, you will need to include a title, release date, and the names of the director, screenwriter, and perhaps even important actors in your review. However, you should also provide some additional context for your readers. It's important, then, that you take the time to research the movie and its history. It may be worth checking out other reviews that have been written on the film as well. You don't want to parrot the ideas of other critics, but reading what they have to say may help you generate a few ideas of your own.
Outline. Before you sit down to write, it's a good idea to put together a movie review essay outline. Include the key points you're going to make in your essay and make note of what scenes from the film you're going to use to back those points up.
Once you've followed these steps, you're ready to start writing!
What to Include in a Movie Review Introduction
How to start a movie review essay? Well, as we've already talked about, your introduction should include some key elements. In any essay, your introduction should serve to draw in the readers. It should display your voice as a writer while showing that you have original, interesting ideas about the film you're reviewing. Review essays should be not only informative but entertaining as well.
What to write in a movie review introduction?
Title, release date, and important figures. Provide the title and release date, and the names of the director, screenwriter, and major actors.
Context. You don't need to trace the film's entire history while movie review writing, but your audience will appreciate a little bit of context.
Hook. In your introduction, you should include a fact or quote to grab your reader's attention.
Opinion. Make it clear exactly what your opinion is of the film. and introduce the central thesis of your essay.
If you include these central elements, you're bound to write a memorable introduction—one that's sure to grab the attention of your readers and stick with them long after they've finished reading your piece.
Want more info on how to write an introduction for a movie review? We've got you covered! Just check out these movie review introduction examples below.
« Ari Aster's latest film, Midsommar, is the director's second feature film—and, as it happens, his second feature film about cults. Released in 2019 by independent entertainment company A24, this gore-fest was met with mixed reviews. Given the polarizing nature of its subject matter, perhaps this is not altogether surprising. Despite a cast of shallowly written characters, powered by at best flimsy psychology, the film may be worth a watch if only for its dazzling cinematography, and Bobby Krlic's eerie soundscape. »
« The first installment of Peter Jackson's epic Lord of the Rings trilogy, The Fellowship of the Ring makes for a promising start. The film's release in 2001 was a smashing success, and it's not difficult to see why. A sweeping score and fantastical setting help bring J. R. R. Tolkien's masterwork of fantasy fiction to life, while masterful performances from actors such as Ian McKellen and Viggo Mortensen help carry the emotional weight of this epic. »
Examples of Film Reviews
One of the best ways to see how to write a review essay on a movie is to read them for yourself. Below, you can find an example of a review of Hayao Miyazaki's Princess Mononoke , a Japanese animated historical fantasy film released in 1997.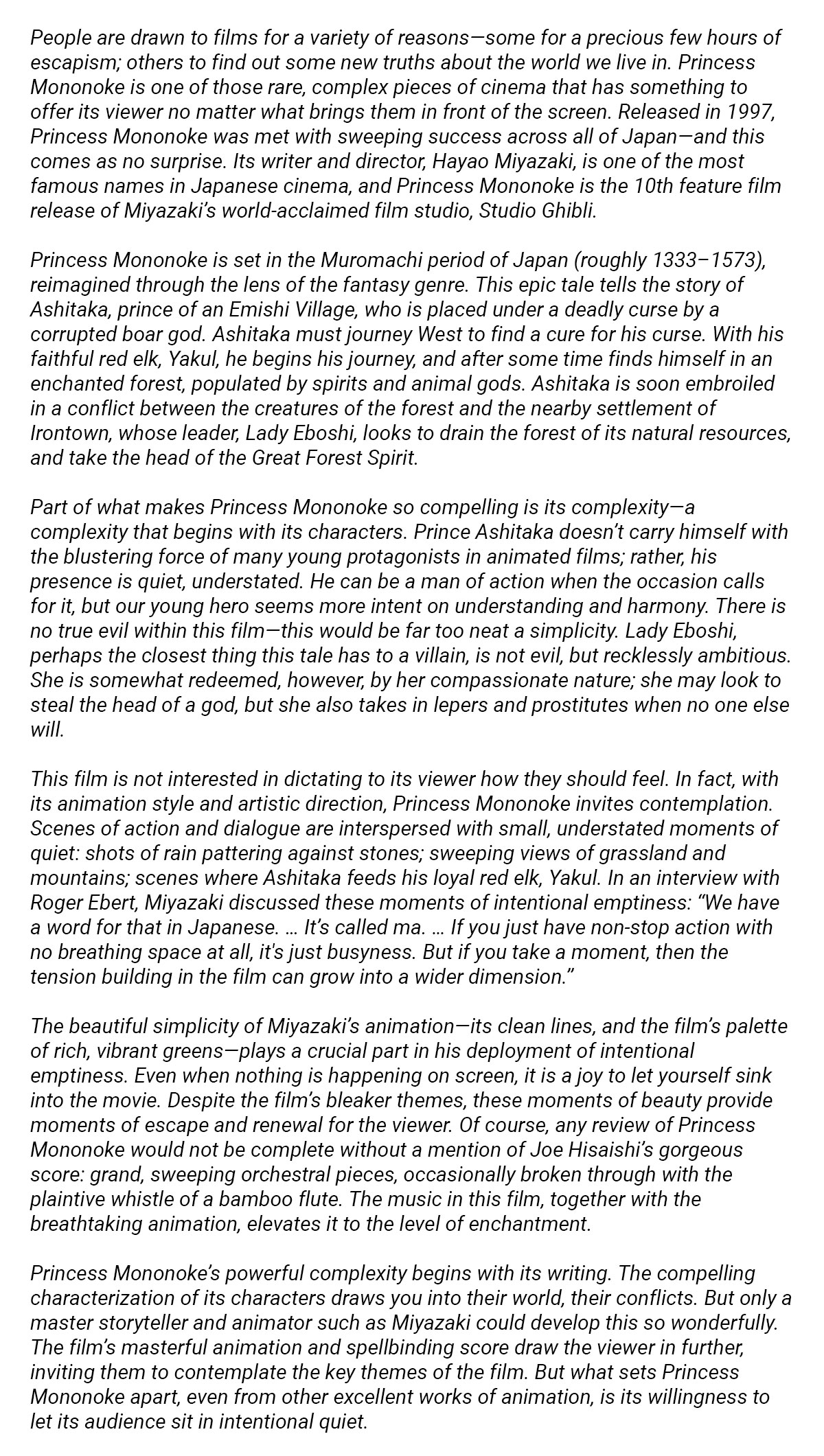 They are usually fairly short. Since you have limited space to make your argument , each paragraph in your review should carry your thesis statement forward.
There are 7 key steps to writing a good movie review.
Watch the film more than once .
Do your research .
Come up with a thesis statement .
Outline your essay.
Be aware of your audience .
Discuss multiple techniques .
Be analytical in your approach.
In a movie essay, you should provide a thorough analysis of the film in question. Don't just list things you did or didn't like about the film. Rather, consider how they impact the film's themes as a whole, and talk about why they were or were not effective.
A good movie essay is informative and educational, but also entertaining to read in its own right. It should be analytical and knowledgeable, while also retaining a personal edge. To see for yourself, look up movie review examples for college students.
Start a movie essay by giving some basic information about the film, such as its title, date of release, and the names of any important figures involved in its release. Make sure that in your introduction you also introduce your thesis statement.
User ratings:
User ratings is 4.8 stars.
4.8 /5 ( 17 Votes)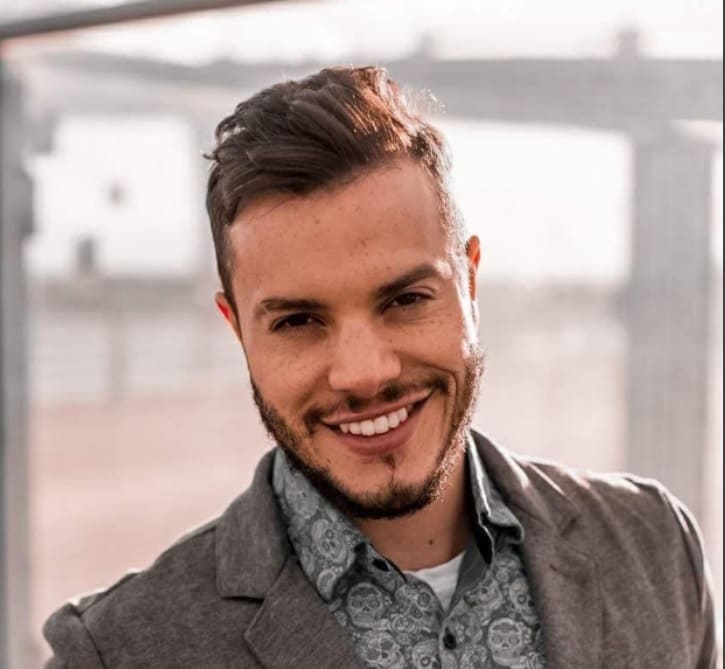 Head of Customer Success
I'm a medical doctor and brand manager. The process of getting into Med school and studying at it made me learn and apply many strategies to keep my productivity high while spending less time and effort. As a working student, I had to figure out how to study smarter, not harder. During this period, my interest in neurology and psychiatry, as well as my aspiration to help others, intensified. At Studybay, I use my knowledge, skills, and experience to develop helpful solutions for students and make their study paths more productive and fun.
Add Your Comment
We are very interested to know your opinion
I really cannot wait to turn in my next movie review to my professor after reading through this writing. I'm sure once I apply what was said about formatting, my writing will improve. I'll be sure to keep the guidelines in this writing in my thoughts for every text I write in my next movie review.
Many things are put into the creation of a great movie, from the casting to costumes and the scenery. I guess that explains why it can be really time-consuming to make a proper evaluation. As a very tired college student, any papers that are given as assignments involving movie reviews are instantly outsourced (please do not judge me). I honestly would rather pay someone who offers a writing service than spend hours watching the movie. However, I've read this, and very nice points were made. Maybe I'll try writing my next assignment myself😉
Now I know how to relay the storyline while I compose a review. The end result of following the guidelines in this writing will be a review that is professional in nature. I believe one can adopt this style while reviewing a documentary as well. I've gained knowledge about the standard word count for this type of writing as well. My main takeaway is on how to describe in a more detailed manner.
For blog/magazine writers to make or explain their critique on paper, they need to notice the plot, theme, and character interaction for a well-rounded review.
Going by everything the writer made mention of in this writing, this is exactly how films should be reviewed. Now I know I don't have to include every single plot twist and do away with some events that unfolded. I'm aware of the details that need to be highlighted in a review and I can edit the things that need to fall out.
This was a cool step-by-step guide on how to write a film review, and I like their formatting style. Major key point: a review tells readers if some movies are worth watching or not.
Of all the writings about a motion picture that I've come across, this one takes the cake. I've gained knowledge on how to use my writing skills to create a comprehensive plot summary which will improve the quality of my final draft.
David O'Brien
Oh wow! I never really considered the technicalities and writing process behind writing a great movie review. Film criticism can be somewhat confusing, but I think this write-up strongly shows the difference between writing a professional movie review and a mediocre one. I'll happily take the pointers and include them the next time I have to write anything regarding a movie. Thanks!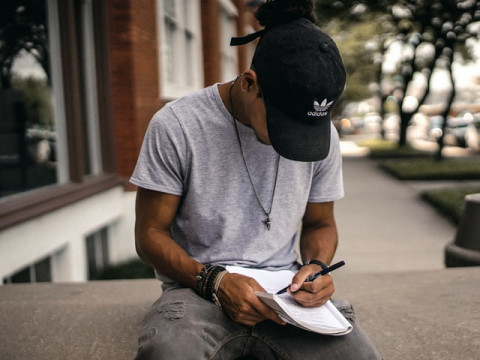 Upgrade your writing skills!
Try our AI essay writer from Studybay today!
How to Write a Movie Review 2023
What is a Movie Review Essay?
Movie review essay outline, movie review structure, movie review essay sample, awesome guide on how to write a movie review essay like a pro, movie review essay: tips, movie review essay: mistakes to avoid, movie review essay topics.
Have you ever watched a movie and felt you wanted to share your thoughts about it with someone? Or wanted to hear how others felt about the same movie? Then you might find it entertaining to learn how to write a movie review. But before we explain the specifics, let's first find out what a movie review is. 
A movie review is critical writing that intends to share the assessment and analysis of the film. Writing a great movie review essay can be a unique challenge sometimes. You must consider the film from all angles, including genre, acting, directing, and editing.
A film review examines students' logical and critical thinking. It also tests the skill of writing concisely and creatively. This article will teach you how to craft the best film analysis with interesting tips and take inspiration from our movie review essay sample.
Before starting any essay, it's always a good idea to outline. That will make your story more well-instructed. If you want your essay movie review to have a sense of direction, then making a strong outline is the key. Doing so will help you not to drift yourself from the topic.
Here are some useful tips on how to create a movie review outline:
Brainstorm the ideas and start pooling them all together. Think about what you want to include in your review.
Choose the thesis statement and decide on a central argument. A good movie review essay outline isn't just about crafting the idea that the film is good or bad. A well-written review will prove a wider point about the film. It's not necessary to have a perfectly polished sentence; having a solid idea is enough for an outline. This can make essay planning easier.
Lastly, filter your brainstormed notes. You already have a thesis and relevant points to make. Now you've to discard those which don't seem important for your topic. Considering these tips while writing a film review can make your work less hard.
Writing every essay requires having a smooth flow. This being said, the movie review structure isn't an exception. It should follow the basic steps of general instructions. Introduction, the body, recommendation/analysis, and the conclusion.
There are qualities and guidelines that a critique of a film should possess. Try to avoid some basic and generalized opinions such as 'It was a great movie' or 'the acting was awful.' Instead, focus on giving specific reasons and the 'whys.'
If you need any help writing your assignment, you can request a paper from a paper writing service , and it can easily be done with no effort of yours.
Want Your Essay Written in a Pinch?
Our essay writing service is thrilled to craft a unique paper tailored to your requirements
How to Start a Movie Review Essay
As straightforward as it sounds, the first step before starting your review is to watch the movie. Moreover, seeing the film for the second time can help you absorb more details. It's also a good idea to take notes while watching it.
Take time to research the movie and its history. Checking out other reviews about the same movie can also be helpful for you. Don't parrot the ideas of other critics; just read what they have to say; maybe it can be useful to generate a few of your own ideas.
After that (you should also have an outline by that time), you can go for the introduction movie review. In your intro, you must include the title, the movie's release date, background info, cast, and director. Also, don't forget to mention basic settings such as time, place, and genre.
Body of the Movie Review Essay
In a movie review structure, a body paragraph is an important part for a writer. Here you should evaluate the film and create a summary of the story. Then, give impartial details and allow the readers to decide on an issue.
You should also define who your audience will be. For example, writing a movie review for children needs a different approach. Ensure to focus on the facts and opinions that matter to your audience.
Analyze the plot and creative elements. Write a short plot summary but do not reveal the ending; back up your opinions with examples. Talk about the characters, who is starring, and how well you think they acted. Were there any well-known stars?
Give details about cinematography, dialogues, soundtracks, moods, tones, etc. Explain how well the film was shot. Did it get you thinking? Was lightning good in different scenes? Did it feature songs from popular musicians? Was storytelling good enough, or did it make you feel bored? How fascinating were the visuals? And so on.
Think about these questions, analyze them and answer with examples. Be sure that you're specific and cite examples from the movie. Except for the trailer videos, your body paragraph should help readers decide if the movie is worth seeing.
Conclusion of the Movie Review Essay
In conclusion, you have to summarize everything you said in your essay. Give your overall reaction to the movie, including your opinion on the film's quality. Also, don't forget to include recommendations for potential viewers. Most people are looking for reviews to read so it can help them decide if the movie is worth watching. Always remember not to reveal any spoilers.
To help you understand the concept of writing a good analysis, let's continue with the movie review essay sample.
Here is how to write a movie review template that you can use while composing yours.
Avatar: The Way of Water movie review
James Cameron already stunned us with the first Avatar movie in 2009, and the second part of the film is no exception. The premiere date for Avatar: The Way of Water was December 16, 2022, and most of us have been in a state of emotional shock since then.
Avatar: The Way of Water is directed by James Cameron, casting Sam Worthington, Zoe Saldana, Sigourney Weaver, Kate Winslet, Stephen Lang, Vin Diesel, Michelle Yeoh, Cliff Curtis, and others. In my opinion, the cast was perfectly chosen since each actor delivered a standout performance. Jakes Sully stands out by displaying a range of feelings and emotions. He kept up the same level of effort to make an impression. Clif Curtiss, Kate Winslet, and Zoe Saldana all complemented him by giving strong performances that elevated the moments. The actors who portrayed the parts of their children added positive sentiments to wrap up the storyline.
With the finest special effects to ever adorn the big screen, a touching drama that mixes relevant issues of romance, family, paternity, colonial aggression, and ecosystem collapse is breathtakingly brought to life. It is filled with incredible moments, finding breathing room between its many brilliant scenes and gradually increasing suspense until a thrilling finale. Although James Cameron intended the finale to leave you wanting more, I feel that it makes the whole movie appear like a continuous denial of the hero's summons.
It's important to note that this film has fantastic colors, which also apply to clothing and special effects. The well-known Hallelujah Mountains appear on a banshee during the day and night as the story travels back to Pandora's woodlands. Modern developments in night capture lenses are shown by the nighttime color tones, which employ moonlight to enhance the settings. This time, improvements were made to the bioluminescent plants and animals.
Cameron's blockbuster, Avatar: The Way of Water , dazzled the audience. Although several scenes might have been shot more effectively, the entire three-hour film is pretty intriguing. This serves as a reminder that James Cameron is still a master at making your mouth drop, even after a long gap.
If you kept reading until this part of the article, you already know how to write a movie review. A decent film review should persuade, inform and entertain the reader. Providing original opinions without giving away too much of the story or spoilers.
In this paragraph, you will find the ultimate guide to analyzing a movie like a professional film critic. But if you want an expert to whom you can tell ' write a paper for me ,' you've got one.
Watch the Movie
Before starting to outline your essay, you must watch the movie. Maybe you've already seen it, but it doesn't matter. Watching it the second time is very helpful, as you are oriented on making a review of it and not on the excitement of watching something for the first time. Don't watch it like a regular movie enthusiast, be focused on the details.
The work can get much easier if you start making notes while re-watching the movie. Focus on little details too. Search for the movie's main narrative, and try to figure it out; it will help you analyze the movie overall and give your opinions about the film.
Draw the Outline
You already know that before starting to write any good essay, you have to make a strong outline. Draft the outline, which will help you write your essay movie review.
An outline enhances the quality of your work, that's why it's relevant to have it before starting to write. For example, a movie review essay outline helps you to create logical and concise text. It's more like a skeleton on which the whole essay stands. That's why creating a well-crafted draft is important, as it yields a great essay.
Make the Analysis of the Movie
After watching the film and creating the outline, you have to start analyzing it. You must evaluate the film from beginning to end in your essay movie review, focusing on every detail. While analyzing the movie if there was any confusing part, don't miss it. Re-watch that part to grasp the idea and understand it fully. Maybe other viewers also got confused and can find clarification in your review.
Add Examples
Imagine you want to read a review of some movie. Would it be okay with you if there won't be any examples that make the writer's opinions more vivid? Of course not. That's why you should use examples in your review.
Don't describe the film as 'it is a great movie' or 'the actors are really good.' If you are stating something, make sure to back it up with examples. For instance, you can mention some scenes where the event occurred. Support your every opinion with different and interesting examples. This way, reading your written review can be more entertaining.
Examples include quotes, places or locations, bloopers, dialogues, etc. Supporting your opinions with examples can make your review better than just making general statements about how terrific or terrible the film is.
Did you like the plot of the movie that you are writing the review about? Was it unique or just some general boring story? Does it have a regular and predictable storyline, or is it like a Tarantino movie? Answer these questions by describing the plot but not revealing the ending or spoilers.
The plot is one of the reasons why people want to watch this or that movie. So try to elaborate on the plot and mainly focus on it. In your essay, movie reviews always include why the plot is interesting or intriguing and why anyone should watch the film created with this plot in their free time.
For many people, music is an important part of a movie. On the other hand, others can't even name what soundtracks were included.
In reality, music can make a movie unique and worth watching. It helps shape emotional responses, creates a rhythm to scenes, and comments on the action. Music is crucial in experiencing the emotions caused by different scenes; at some point, it can become as iconic as the film itself.
And if you decide to write an old movie review, you can see that music used to have much more significance and uniqueness previously.
Cinematography
While writing an essay movie review, consider describing the film's cinematography. Most people indeed focus on the plot rather than how the film was directed or shot, but it's relevant to include it in your review.
While analyzing the cinematography in a movie, you have to describe how well the movie was shot. For example, give details about lightning; how was it in moody scenes? Was there any scene that could be shot differently that would make the movie more unique? Don't forget to add examples to your opinions as you write a movie review and not some interviews about the film.
Summing Up Movie Review Essay
If you follow the movie review structure, you have to summarize the whole essay, which means writing the conclusion.
The conclusion is another relevant part of your review. In this section, you give your point about the movie with evidence written in your body paragraph. If you connect the conclusion creatively to your intro, it can make your whole essay perfect.
Don't elaborate on any new point or idea in your conclusion; you just have to summarize all the ideas you mentioned in your essay.
Edit Your Review Essay
Editing and proofreading are crucial parts of writing any type of essay. Of course, you can ask your friends to proofread the work; they can also give you ideas to make your writing more unique. But don't be lazy to rewrite the final one after editing.
If your movie review essay outline turns out to be quite different while finishing, don't bother! It can be like that. Sometimes, the important part is to make your review well-structured and creatively analyzed.
You already know how to create a movie review essay sample if you are reading this. But it requires time, investment, and dedication anyways. However, if you intend to do the review easily, this section will help you with that. So here are the awesome tips that might come in handy and can seamlessly get you through the task.
This is advice you should consider:
If you've already seen the movie, watch it again
Focus on details
Watch the movie with a professional analytical mindset, not just as a random movie enthusiast
Take notes if needed
Don't write out of the contest for your assignment
Take your time but be aware of the deadline too
Follow the instructions for your task
Use an outline to create a logically organized work
Start working on the body first and then the introduction
Write an engaging intro and powerful conclusion
Don't forget to proofread and edit your writing
If these tips aren't enough for you to create a review, or you just don't have time, you can always use a thesis writing service , and their experts will do it for you.
As you can use some tips to create an awesome movie review, it can also be helpful to consider some mistakes that should be avoided from your essay.
After the hard work of submitting your movie report, you might be surprised that your writing hasn't received the grade you were expecting. Do you wish to know why that happened? Well, it could be because you made any of these mistakes:
Shifting yourself from the review - The fact that you are writing the review doesn't mean you have to insert yourself in it. Take into account not writing in the first person. For example, 'I liked this film very much.' The review exposes your opinions and likes/dislikes, so inserting yourself is unnecessary.
Focusing on the irrelevant/wrong part - You may find the connection between the movie and some historical events or another film, but remember not to give any irrelevant details or analysis.
Lack of evidence - We already discussed how important it is to back up all your opinions with examples. You need to state every reason for liking something because the lack of evidence can influence your grade.
Missing to do the research - Besides re-watching the movie, it's also crucial to search for relevant details about it. It can provide you with important points that aren't even mentioned in the film.
Unstructured writing - Never write the review without a proper structure, as it might reveal you as an unorganized student.
Avoid unnecessary discussion - Avoid explaining issues that aren't directly connected to the movie.
Be precise - Don't generalize the ideas you are discussing and avoid making general statements like 'It is a great movie', or 'The actors are awesome'. Back up any comment you make with the examples from the movie.
If you also need to write other types of essays for the college and are searching for its topics with no hope, for example, definition essay topics , we've got you here too.
Does it still seem hard for you to complete the movie review assignment yourself? If so, don't worry; we've got you on that too. You can hire a dissertation writer to create original work on any subject, including a review.
But if you wish to write your task yourself, then, for now, you already have all the tools to make your review appealing. You only have to choose from the following movie review topics.
New Movies Topics
Welcome to the best-reviewed movies of 2023. Let's move to the movie review topics you can use to write about:
Avatar: the way of water movie review
The Batman - A dark crime epic
Everything Everywhere All at Once - A surpassing hereditary
Turning Red movie review
No Bears movie review
Great Freedom and persistence of a human spirit
The Innocents - chillingly subverted purity of youth
Utama movie review
Fire of Love - A spectacular fiery abyss
Bones and All - Young love and the tentative connection of sensitive souls
RRR - rise, roar, and revolt
Bergman Island - relationships and women's creative emancipation
Prey movie review
Elvis movie review
A Hero - a superb morality that keeps us guessing the final shot
Belle movie review
Benediction - Elegant, emotionally ransacking story of repression
The Women King and its global significance
Happening and its poignant contemporary relevance
The Banshees of Inisherin movie review
Aftersun and the memories that can sink into your bones
The Northman movie review
Top Gun: Maverick movie review
Licorice Pizza and Anderson's sweet coming-of-age
X - a fresh spin to a classic slasher
Emily the Criminal movie review
You Won't Be Alone - a fresh spin on horror tropes
Fallout and grappling with the experience of grief
These are topics from popular movies of 2023, which you can use to practice in writing the movie review. Or you can use one for writing college or high school assignments.
Best Famous Movies: Topics for Review
We listed the topics for 2023 movies, but there are masterpieces created in the early years that can fill you up with emotions even when writing an old movie review. Let's list them here too:
2001: A Space Odyssey movie review
The Godfather - An all-time masterpiece
The Shawshank Redemption - An eventual redemption
Schindler's List and its worldwide significance
One Flew Over The Cuckoo's Nest movie review
Forrest Gump - historical events unfolded
12 Angry Men movie review
The Silence of The Lambs movie review
The Pianist, struggling to survive
The Green Mile - is it a mysterious gift?
Citizen Kane an inexhaustible force
La Dolce Vita - a cinematic verve
City Lights - the peak of the reaction shot
Persona - a double-sided psychodrama
Pulp Fiction - A spellbinding achronological plotting
The Truman Show - A meek hero winning back his life
Spirited Away - a glorious bedtime story
Eternal Sunshine of Spotless Mind - a signpost of a modern independent cinema
The Shining - born to redefine horror
Blue Velvet and mystery unfolded
Seven and the fearsome vision that arrived uncut
While many other films can also garner positive reviews, these are some of the most well-known of all time. The only issue would be deciding which movie to start watching first now that you understand how to write a movie review essay like a pro!
Illustration Essay: Proven Tips and Techniques for Writing Process
How to Correctly Place Modifiers: Best Practices Unveiled
Best AI Essay Writer Tools for Elevating Written Excellence
Writing a Sociology Essay: Best Guide
How to Write a Research Paper 2023? Best Topics and Examples
Hyperbole in Literature: An In-Depth Exploration
How to Write an Argumentative Essay: A Concise Guide
Awesome Guide on How to Write a Character Analysis with Harry Potter Example
Writing a Top-Notch Admission Essay: Best Tips, Examples, and Topics
Home — Essay Samples — Entertainment — Movies — Movie Review

Essays on Movie Review
Titanic movie review: acting and emotions, a critical look at aladdin the movie, made-to-order essay as fast as you need it.
Each essay is customized to cater to your unique preferences
experts online
The Wizard of Oz Movie Review
Shrek 2: an animated movie review, sociological analysis of zootopia.
Rated by a GradeFixer's writer
A Movie Review of Back to The Future, a Science Fiction Film by Robert Zemeckis
Let us write you an essay from scratch.
450+ experts on 30 subjects ready to help
Custom essay delivered in as few as 3 hours
Review of The Movie Clueless
The description of the movie "harry potter and the sorcerer's stone", reaction paper: the greatest showman, "avengers: endgame": movie review, get a personalized essay in under 3 hours.
Expert-written essays crafted with your exact needs in mind
Disney's Beauty and The Beast Movie Analysis
Maleficent movie review: a fresh take on the sleeping beauty, analysis of the film "bad boys ii" by michael bay, greatest series of all time: "stranger things", the "inception" movie: review, a critical review of the movie finding nemo, a review of the film 'coraline', a report on the film avengers: infinity war, "tom and jerry" - one of the most famous cartoons, the personality of spongebob squarepants, film review: traffic by steven soderbergh, my reaction for the movie god's not dead, movie review: forrest gump, the blind side movie review and analysis, shutter island analysis: the role of symbolism, a study of the impact of caillou and spongebob on children, review of the series, gossip girl, film review: 12 monkeys, breakfast at tiffany's: a revolutionary romantic comedy, anime - an animation style from japan.

Get Your Personalized Essay in 3 Hours or Less!
Bibliography
Top 10 Similar Topics
The Hunger Games
Ready Player One
Freedom Writers
Miss Representation
Movie Summary
Film Analysis
12 Angry Men
Do The Right Thing
Indian Horse
Hidden Figures
We use cookies to personalyze your web-site experience. By continuing we'll assume you board with our cookie policy .
We can help you get a better grade and deliver your task on time!
Instructions Followed To The Letter
Deadlines Met At Every Stage
Unique And Plagiarism Free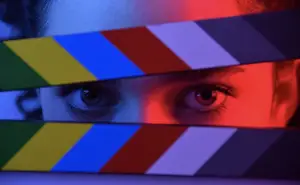 Step By Step Guide to Writing an Essay on Film
By Film Threat Staff | December 29, 2021
Writing an essay about a film sounds like a fun assignment to do. As part of the assignment, you get to watch the movie and write an analytical essay about your impressions. However, you will soon find that you're staring at an empty sheet of paper or computer screen with no idea what to write, how to start writing your essay, or the essential points that need to be covered and analyzed. As an  essay writing service proves, watching the movie countless times isn't all there is to write a film analysis essay. Here's a step-by-step guide to help you with an essay service :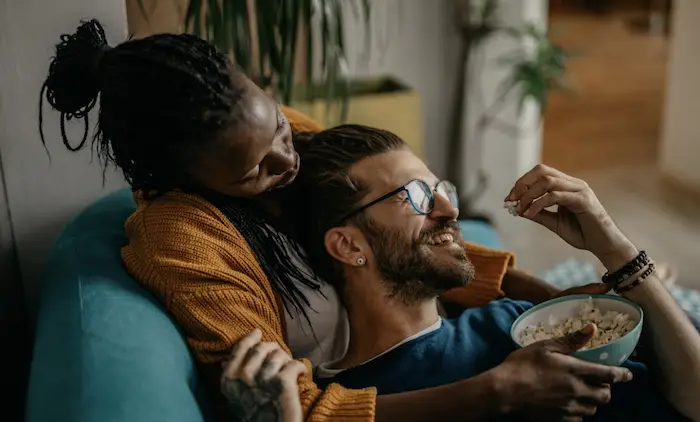 1. Watch the Movie
This is the obvious starting point, but surprisingly many students skip this step. It doesn't matter if you've watched the movie twice before. If you're asked to write an essay about it, you need to watch it again. Watching the film again allows you to pay more attention to specific elements to help you write an in-depth analysis about it.  
Watching the movie is crucial because it helps you not specific parts of the movie that can be used as illustrations and examples in your essay. You're also going to explore and analyze the movie theme within your structured plan. Some of the critical elements that you have to look out for while watching the movie that may be crucial for your essay are:
Key plot moments
Editing style
Stylistic elements
Scenario execution
Musical elements
2. Introduction
Your introduction will contain essential information about the film, such as the title, release date, director's name, etc. This familiarizes the reader with the movie's primary background information. In addition, researching the filmmaker may be crucial for your essay because it may help you discover valuable insights for your film analysis.
The introduction should also mention the movie's central theme and explain why you think it was made that way.
Do not forget to include your thesis statement, which explains your focus on the movie.
3. Write a Summary
According to an  essay writing service  providing students   help with essays , a movie summary comes after the introduction. It includes the film's basic premise, but it doesn't have to reveal too many details about the film. It's a summary, after all. Write the summary like your readers have not heard about the movie before, so you can mention the most basic plots but assume you have minimal time so you won't be going into great details.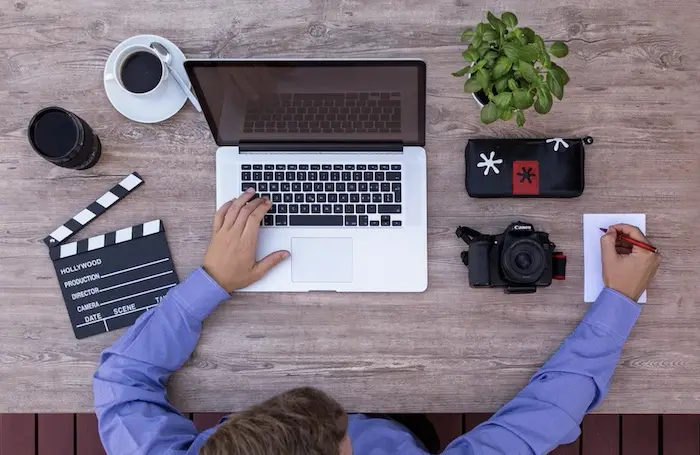 4. Write Your Analysis
This is the central part of the essay in which you analyze the movie critically and state your impressions about the film. Ensure to support your claims with relevant materials from the movie.
There are also several creative elements in a movie that are connected to make the film a whole. You must pay attention to these elements while watching the movie and analyze them in this part of the essay.
In this, you are looking out for the dialogs, character development, completion of scenes, and logical event sequences in the film to analyze.
Ensure you try to understand the logic behind events in the film and the actor's motives to explain the scenario better.
The responsibility of different parts of the movie, such as plan selection and scenario execution, falls on the director. So, your analysis here focuses on how the director realized the script compared to his other movies. Understanding the director's style of directing may be crucial to coming up with a conclusion relevant to your analysis and thesis.
The casting of a film is a significant element to consider in your essay. Without a great actor, the scriptwriter and director can't bring their ideas to life. So, watch the actor's acting and determine if they portrayed the character effectively and if their acting aligns with the film's main idea.
A movie's musical element enhances some of the sceneries or actions in the film and sets the mood. It has a massive impact on the movie, so it's an essential element to analyze in your essay.
This includes special effects, make-up, costumes, etc., which significantly impact the film. These elements must reflect the film's atmosphere. It is even more crucial for historical movies since it has to be specific about an era.
Ensure to analyze elements relevant to your thesis statement, so you don't drift from your main point.
5. Conclusion
In concluding your essay, you have to summarize the primary concepts more convincingly to support your analysis. Finally, you may include a CTA for readers to watch or avoid the movie.
These are the crucial steps to take when writing an essay about a film . Knowing this beforehand prevents you from struggling to start writing after watching the movie.
Leave a Reply Cancel reply
Your email address will not be published. Required fields are marked *
Save my name, email, and website in this browser for the next time I comment.
It's really amazing instructions! I have got the great knowledge.
[…] now and then. Unfortunately, not all of us can afford to get cinema tickets to do so.  Some…Writing an essay about a film sounds like a fun assignment to do. As part of the assignment, you get…Since a few decades the film and entertainment sector have undergone some drastic transformation. […]
I can't list the number of essays that don't follow this format in the least. But then I find most reviews of movies terrible and most people who purport themselves to be writers as people who need to spend more time drafting and editing before publishing.
Thanks for this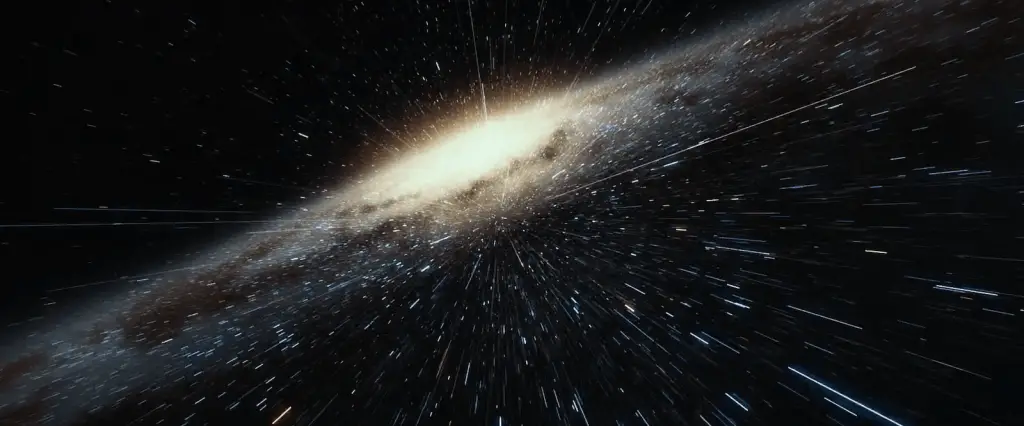 Is Movie Streaming the Next Step for NFT?
Since a few decades the film and entertainment sector have undergone some drastic transformation. The first ever format to bring movies in the household...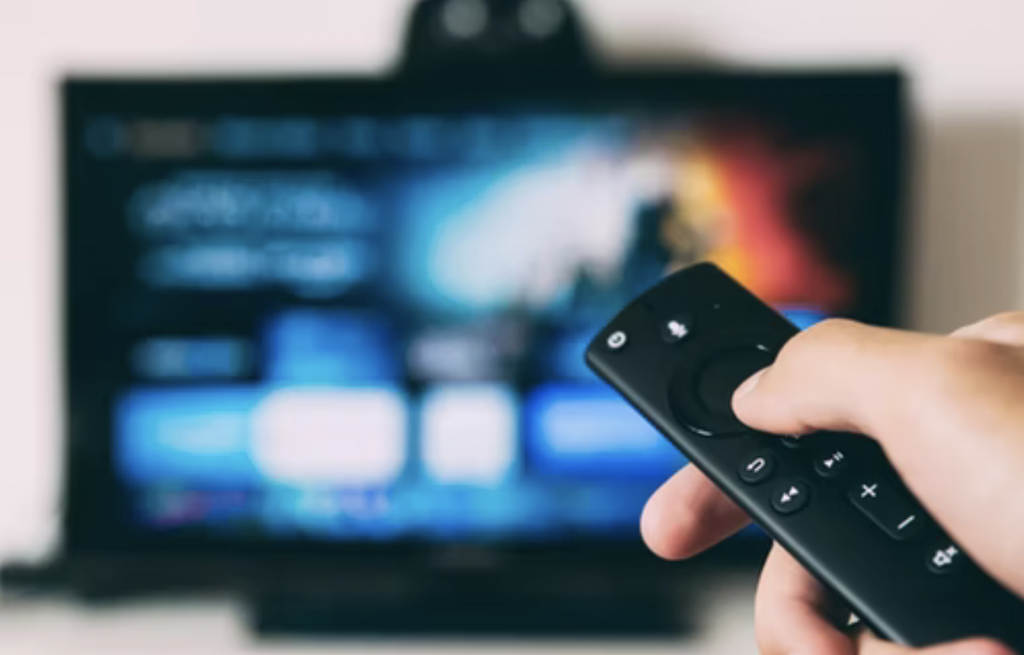 How To Get A New Netflix Series On Your Subscription?
There are also some problems in getting new Netflix series on your subscription because of geo-restriction. If you are not in the USA then you still can't...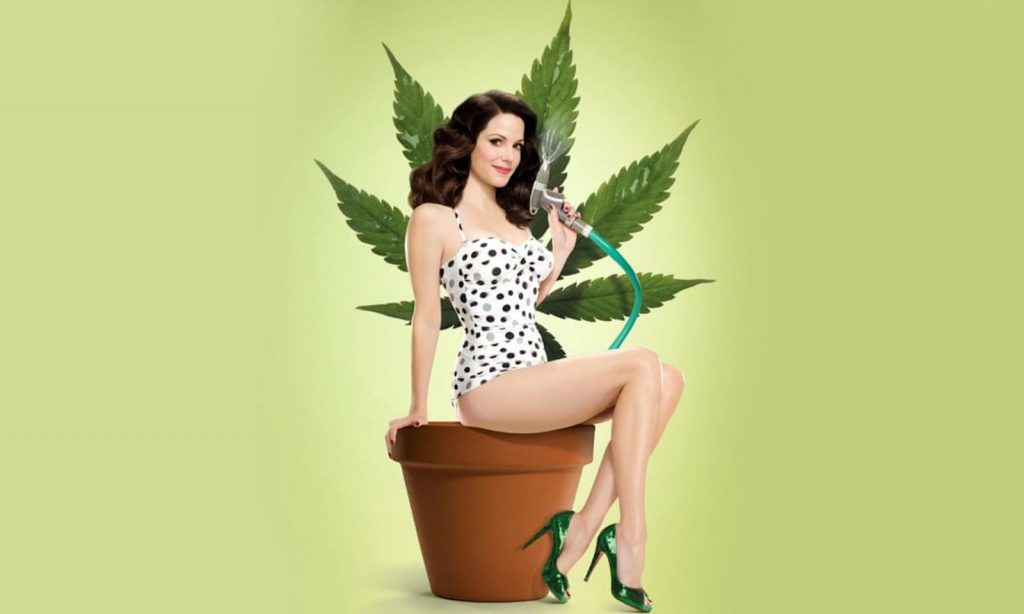 Amazing CBD Movies And TV Shows To Enjoy On Weekends 
Most avid consumers of CBD attribute their love for it to cinemas and movies. The media always adds a touch of pizzazz to all that has to do with various...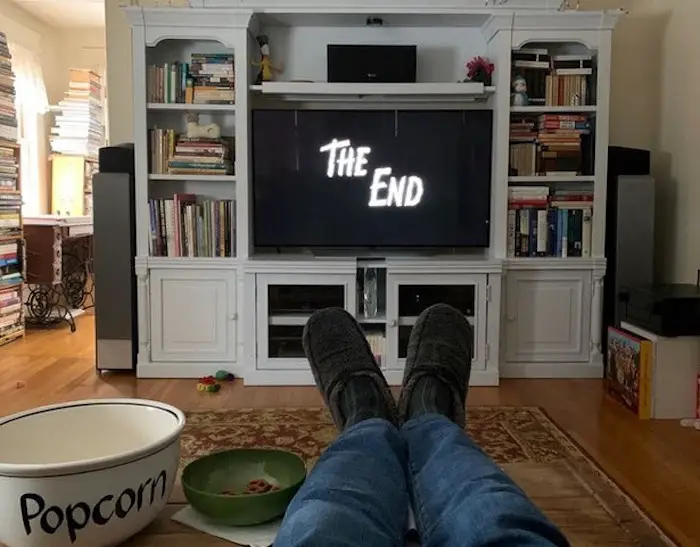 8 Steps to Enjoy a Boring Movie
Sometimes, movies can be boring. Maybe your spouse dragged you to the theatres to watch a romantic comedy that made you fall asleep? Or maybe you went on a...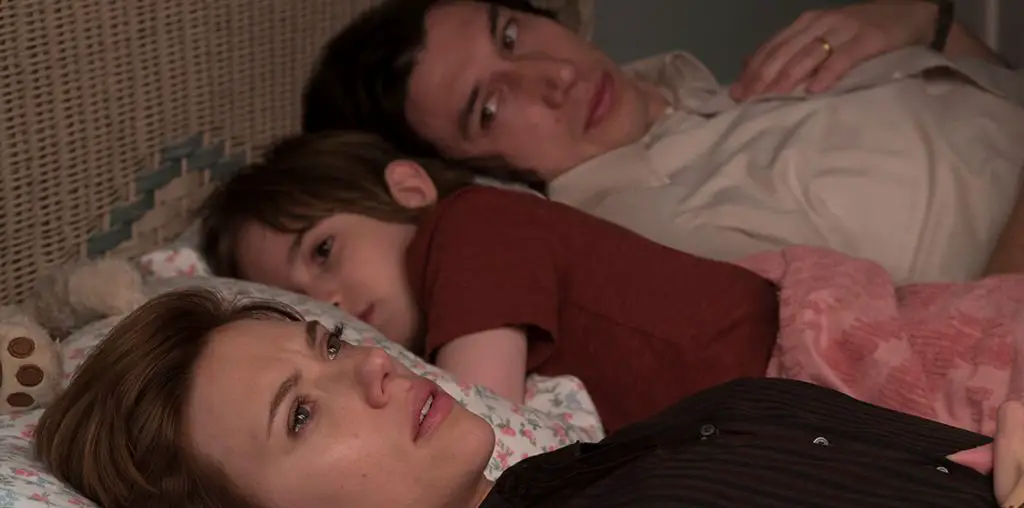 What Can We Learn from Netflix's All-Time Top 10 movies?
Our excitement for the weekend never fades, and we begin making plans from the weekdays. Weekdays are too busy to relax and watch Netflix, so the weekends...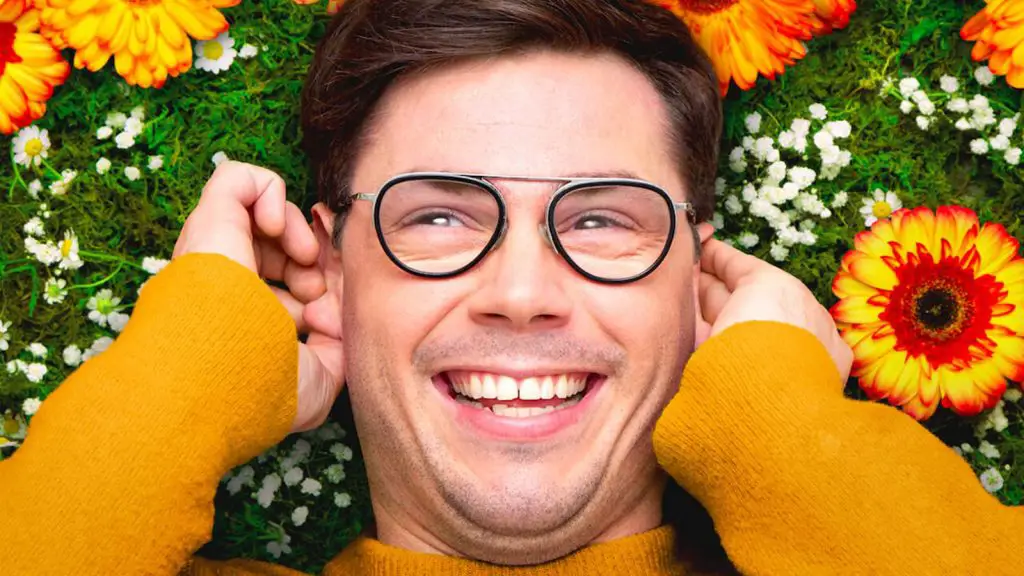 Where to Get Your Fill of Fantasy
Reality can be incredible, but nothing beats the feeling of stepping into a new world filled with magic, mystery, and excitement. We all need a break from...
Join our Film Threat Newsletter
Daily Picks
Films du Québec
First Read Radio
Media Downloads
On The Blog
Best tips for writing a great movie review essay.
We've seen tons of good movies from our childhood until now. But have you ever watched a movie and felt like sharing your thoughts about it with someone? Films like Oppenheimer 's are an integral part of society. They describe cultures, religions, and traditions from different perspectives.
Review topics are critical analyses that share an individual's assessment and analysis of a motion picture. They consider the movie point of view from different angles, including directing, editing, acting, and more. As a result, there is no hard and fast rule for it.
Think of a professional essay on movies as a commentary. The best way to achieve optimal results is to write your thoughts down or request someone to type my essay. If you want a career as a film reviewer, read our pointers to get started.
10 Tips for Writing a Good Movie Review Essay
Writing a film review requires a compelling writing style, careful analysis, and simple communication. Use these points as your movie review template for fast resolution: 1. Study professionals or ask for help 2. Watch the film at least once 3. Research the movie 4. Create an outline 5. Write an attractive introduction 6. Draft without spoilers 7. Analyze the movie 8. Express your opinion and support your criticism 9. Edit to eliminate errors 10. Write an organized conclusion
The Basic and Most Important Tips for Writing a Film Review
Read the most important points below:
Study Professionals or Ask for Help Using Essay Writing Online
No "rule" for film review writing essays exists since no two films are the same. Likewise, not all reviews will be the same. But we recommend you study a movie review example or a movie review template to see how the writer approached them. Read review publications on websites, newspapers, and blogs to get an idea of what an expert writes. For example, large local newspapers like The Washington Post hire professionals and columnists to review and write about entertainment. As another option, consider a professional writing service that lets you write an essay with native authors with assistance from an expert in the field, maintain 100% confidentiality, and guarantee without plagiarism. It's helpful if someone can write an essay for you. Either way, don't fly in blind without consulting professionals about review topics.
Watch the Film At Least Once
As straightforward as this step sounds, many students overcomplicate it. Watch the movie at least once to capture the information it presents. But beyond this, we recommend you watch it a second and third time. Keep a pen handy and take notes to record all major and minor events and characters. The goal is to be as meticulous as possible without overlooking anything.
One of the things undergraduates need to correct is attempting to cut time by watching movie reviews or summaries. If you are honest with yourself, you know a 15-minute recap cannot capture the essence of a movie. So, why do it? Watch and research the film for a comprehensive overview. Investigate the following information:
The filmmaker and what prompted the making.
The genre, title, and year.
Names of the lead actors.
Title of the book if it is based on one.
Create an Outline
An outline is an integral part of every writing assignment. It makes your article organized, consistent, and logical. Imagine it as a skeletal frame that will hold the entire study. Include the following information in the sample outline:
Introduction: The title, release date, cast, director, and background information. Start your story with an attractive introduction to hook the reader and prompt them to read until the end.
Story summary: When summarizing the movie, express your opinion and support your criticism. But most importantly, do so without breaking the suspense or spoiling the film for people interested in going to the cinema.
Explain the creative elements: Discuss the characters, dialogues, colors, mood, and camera techniques. Mention the tone, symbol, costumes, and special effects.
Conclusion: Use one of two paragraphs to tie your points and recap the entire article.
Analyze the Movie
The core film review is in the analysis. Critically evaluate and analyze a movie from the beginning to the end, noting every detail. Rewatch confusing parts to capture every idea and draft with an independent mind. Support your observations with examples and poorly developed characters.
For instance, mention specific scenes where certain actions occur to call the viewer's attention. Comment on the film's originality and note faulty or beautiful dialogues and poorly made speeches.
Furthermore, discuss editing errors, music, bloopers, appealing quotes, locations, and more. Don't forget to support all claims with evidence, as this distinguishes college movie reviews from sample interviews.
Edit to Eliminate Errors
After writing the first draft, edit for spelling and grammar mistakes. Proofread manually and adopt online checkers to catch irrelevant details you miss. Most importantly, check for plagiarism to avoid a penalty. Draft the article using the recommended format or style and give it to another person to read to get a fresh perspective.
Drafting an Outstanding Movie Review Essay
It's fun to watch your favorite film repeatedly on a couch while writing college movie reviews. Regardless, they require time, dedication, and investment. Watch the movie as many times as possible with a professional, analytical mindset. Focus on details, jot down notes, and take your time, but don't forget the deadline. We recommend using an outline to create a logical flow and write an engaging introduction and conclusion. In the end, proofread for errors and submit in the required format.
Alternatively, hire someone to write me an essay online to reduce stress. A professional essay writing online service writes with more precision. Regardless, avoid irrelevant parts, and don't shift yourself from the film review by exposing personal opinions, likes, and dislikes. Incorporate evidence, structure your discussion, and avoid unnecessary talks for optimal results.
Stay Connected!
Sign up for our Weekly Newsletter to get the best of our weekly highlights right in your inbox.
Looking to submit your Short Film Trailer?
We have retired our Short Film submission form due to its misuse, but you can still send over your trailer for free!
Simply tag us ( @filmshortage ) on a social media post with your trailer link and the hashtag  #shortfilmtrailer included. The link must be one of a trailer – anything else will be ignored.
Share Trailer
You can see how this popup was set up in our step-by-step guide: https://wppopupmaker.com/guides/auto-opening-announcement-popups/
How To Write A Movie Review

How to Write a Movie Review - Guide & Examples
Published on: Dec 20, 2022
Last updated on: Jan 26, 2023
On This Page On This Page
A movie review is one of the most often writing assignments that students face. Many lack a grasp of writing it, and some have no clue what they should submit to meet teacher standards.
The best way to write a movie review is by understanding the purpose. Your assignment will be more successful if you know what it takes and know the main requirements for an effective piece.
There are a lot of movie reviews available on different websites on the internet. However, some are written by amateurs only for fun, and others are written professionally.
If you want to learn how to write a movie review, keep on reading. It is a great chance for you to learn about the world of film criticism.
In this blog, you will find a step by step guide and examples for becoming a perfect movie critique.
What is a Movie Review?
A movie review is an analysis of a film or a documentary. Writing a great movie review involves detailed research, analysis, and reporting the writer's view in a logical and structured way.
It is a well-balanced synthesis of personal opinion and a critical analysis of themes and plots. Writing film reviews is considered creative writing. It involves both analytical and innovative approaches to come up with the best movie review.
The combination of an analytical approach and creative skills will help you craft an exhaustive and convincing piece of writing.
The objective of a good reviewer is to help people find helpful reviews about the movies they like. But, like professional reviewers, do not hesitate to tell the readers whether you think it was a good movie or not.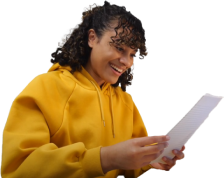 Paper Due? Why Suffer? That's our Job
Important Elements of a Movie Review
All movie reviews have in common the elements that they contain regardless of the genre. The elements of a movie review provide an overall structure on which the whole analysis is based. A good review must comprise the following components:
It is not just enough to include the title in the headlines. Make sure to include it in the text as well as in the introduction paragraph.
Another important element that you need to pay attention to is the storyline, also known as the plot. Mention it clearly and concisely for the readers who have not watched the movie yet.
Don't forget to dedicate a paragraph to the filmmaker and discuss their personality. Provide some background information and the controversial and political side (if relevant).
The cast is one of the important factors that a movie has. Your review should properly indicate if they have acted well or not. Do not forget to mention if they have the required skills to portray the character they played.
Creative elements play an important role in the overall success or failure of the film. Your movie review must state these elements and how they contributed to the storyline. These elements include costumes, lighting, sound, camera work, etc.
How to Write a Movie Review?
Writing a movie review may seem like an impossible task, but it can be learned easily. You should know the format of your review.
Therefore, you can present both interesting opinions and amazing writing skills clearly without any confusion.
1. Watch the Movie
Watch the movie and take notes of the important points. Be focused and conscious throughout the film to record characters, events, minor and major details.
2. Research the Movie
To watch the film only once is not enough; you might have to watch the movie at least 3 times. It is important to give quality time to research as well. Reviews require great research to find some important information. Such as who the filmmaker is, characters, and events that lead to the movie, plot summary, location, symbolism, etc.
3. Create the Movie Review Outline
The best way to organize your review logically is to make an outline first. The outline is a framework on which your whole review is going to stand. It is important to have an outline before you start writing your review. An outline will look something like this:
Title of the movie
Date released
Some Background information
Summary of the movie
Analysis of plot and creative elements
Camera techniques
Special effects
4. Analyze the Movie
Once you understand the movie, start the analysis. Critically evaluate the movie from the start to the end and note each and every detail. Once you analyze and understand each point, you are all set to write a good movie review.
5. Include Examples
A great movie review needs to include relevant examples to support your claims and observations. Mention everything that you have observed while watching the movie. It is not enough to make general statements; you must support your arguments and claims with strong evidence.
6. Write Your Review
After gathering all the required information and examples, you can start the writing process by following the above outline. Make the introduction paragraph exciting and engaging. Reveal as much information as possible in the body paragraphs. To conclude, connect the information back to the introduction in a creative way.
Tough Essay Due? Hire Tough Writers!
7. Edit Your Final Draft
Once you are done writing the first draft, make changes and re-write the final version. In the editing phase, be sure to check for important information that might have been left out. Also, check grammar or spelling mistakes before submitting it.
The steps explained above could be used for writing a movie review for middle school, high school, and college. Moreover, you can get help from the following guide.
Download this sample guide and save it with you to use later.
Writing a Movie Review
Movie Review Example
To gain more understanding of a movie review and how a professional review looks like, check out this sample.
The Odd Life of Timothy Green - Movie Review
Movie Review Topics
Here are some movie review topics that can help put your work in the right direction from the very start.
Write a review on Titanic Movie
A critical review of Jurassic Park Movie
Write A Review on 2001: A Space Odyssey
One Cut of the Dead - Review
A review of Burning Cane Movie
An honest review of The Ron Clark Story Movie
The Miracle Worker Movie Review
A Comparison between The Boy In the Striped Pajamas Book and Movie
Discuss symbolism in Alice's Adventures in Wonderland Movie
Write a Review about the Film Adaptation of Pride and Prejudice
If you are facing any issue in writing a movie review, there is one smart solution that you can consider: the best writing services at MyPerfectWords.com !
Our team of essay experts, reasonable prices, and expedient work all contribute to helping students achieve their academic goals. Our best essay writers have got you covered if you need assistance in writing a review or any other academic writing. Or even in the editing and proofreading process.
Our movie essay and review services are all set to help you with your assignments. And guarantee a high-quality review written by professionals. With us, you will submit a movie review worthy of an A grade.
Order now .
Frequently Asked Question
What are the elements of a movie review.
The main elements of a movie review are:
Condensed plot synopsis
Background information
Abbreviated arguments
Barbara P (Literature, Marketing)
Dr. Barbara is a highly experienced writer and author who holds a Ph.D. degree in public health from an Ivy League school. She has worked in the medical field for many years, conducting extensive research on various health topics. Her writing has been featured in several top-tier publications.
People also read
Get Better at Math: Solving Math Problems Quick and Easy
Learn How to Write an Editorial on Any Topic
How to Avoid Plagiarism - Steps to a Plagiarism Free Paper
How to Write a Summary - Beginner's Guide & Example
How to Write an Opinion Essay – A Beginner's Guide
Evaluation Essay - Definition, Examples, and Writing Tips
How to Write a Thematic Statement - Tips & Examples
How to Write a Bio - Quick Tips, Structure & Examples
How to Write a Synopsis – A Simple Format & Guide
How to Write a Comparative Essay – A Research Guide
Visual Analysis Essay Writing Guide - Format & Samples
List of Common Social Issues Around the World
Character Analysis - Outline, Writing Steps, and Examples
What are the Different Types of Plagiarism - Examples
Article Review - A Complete Writing Guide With Examples
A Detailed Guide on How to Write a Poem Step by Step
A Complete Appendix Writing Guide for Beginners
Share this article
Keep reading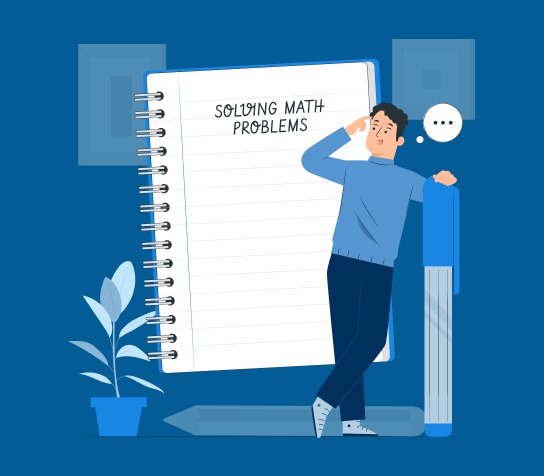 We value your privacy
We use cookies to improve your experience and give you personalized content. Do you agree to our cookie policy?
Website Data Collection
We use data collected by cookies and JavaScript libraries.
Are you sure you want to cancel?
Your preferences have not been saved.
How to write a review essay
When assigned a review essay, many students feel overwhelmed. How do you summarize and critique work in only a few paragraphs? This guide will walk you through the basics of writing a review essay, including what to include and how to structure your essay. With practice, you'll be able to write concise, insightful reviews that provide valuable insights for your readers.
What is a review essay?
A review essay is a type of essay that summarizes and evaluates a text, usually a book or piece of writing. Review essays are usually written for academic purposes, but they can also be written for non-academic audiences. Review essays typically provide a critical perspective on the text. They may identify strengths and weaknesses, argue for or against the text's thesis, or offer other perspectives on the text. To write a review essay, you will need to read and understand the text you are reviewing. You will also need to have a clear purpose for writing the essay. This might be to argue for or against the text, to summarize and evaluate its contents, or to provide another perspective on the text. Once you have a purpose in mind, you can start to develop your essay. Start by outlining the main points you want to make, and then flesh out your argument with evidence from the text. Be sure to address counterarguments, and end with a conclusion that sums up your argument
What is the purpose of a review essay?
A review essay serves several purposes.
First, it allows the writer to synthesize and make sense of the information they have gathered from multiple sources.
Second, it provides a forum for the writer to express their opinion and offer a critical analysis of the subject matter.
Third, a review essay can be used to persuasively argue in favor of or against a particular point of view.
Fourth, it can be used to generate new ideas or perspectives on a topic. Fifth, a review essay can help to raise awareness of an issue or problem.
Finally, a review essay can be used as a tool for learning, providing an opportunity for the writer to engage in deep reflection on the information they have gathered.
How long should a review essay be?
A review essay should be long enough to cover all the important aspects of the text being reviewed, but not so long that it becomes cumbersome to read. As a general rule, a review essay should be between 1,000 and 1,500 words. This length allows for a thorough analysis of the text without becoming bogged down in details. Of course, the specific length will vary depending on the nature of the text being reviewed and the desired focus of the essay.
For example, if the goal is to provide an overview of a lengthy novel, a longer essay may be necessary. Conversely, if the goal is to provide a detailed analysis of a short poem, a shorter essay may suffice. Ultimately, it is up to the writer to determine the appropriate length for their review essay.
Structure and Format
A review essay format can vary depending on the publication you are submitting to. However, most review essays follow a similar structure, including an introduction, body paragraphs, and a conclusion.
Introduction : The Introduction sets the stage for the rest of the essay by providing background information and introducing the main idea.
Body paragraphs : The body paragraphs provide support for the main idea, usually with evidence from the text being reviewed.
Conclusion : The conclusion brings the essay to a close by synthesizing the main points and offering final thoughts or recommendations.
By following this structure, review essays can effectively communicate their evaluation of a text to readers.
A review essay examines a piece of writing, a film, or some other form of art, and offers a critical evaluation of it. The first step in writing a review essay is to read the work you are going to be evaluating and take notes. As you read, pay attention to the overall structure of the piece, as well as the author's use of literary devices such as imagery and figurative language. Once you have finished reading, brainstorm your impressions of the work and decide what elements you want to focus on in your essay. When you begin drafting your paper, start with a brief overview of the work you are evaluating and then move on to discuss specific aspects in more depth. Be sure to support your claims with evidence from the text. In conclusion, provide a general assessment of the merits of the work and explain why you think it is either successful or unsuccessful.
Read more about these steps below:
1. Choose a suitable title.
Choosing an essay title is the first step in writing a review essay. The title of your paper will depend on the focus of your review. For example, if you are writing a review of a book, you may want to include the title of the book in your paper's title. If you are writing a review of an article, you may want to include the title of the article in your paper's title. Once you have selected a focus for your paper, you can begin brainstorming potential titles. Remember to be creative-a good title can make your paper stand out from the rest! If you are having trouble coming up with a title, try asking a friend or family member for help. Brainstorming with someone else can often help to generate new and creative ideas.
2. Find reliable sources.
The second step in writing a review essay is to find credible sources. This will help to support your claims and show that you have read and understood the material. You should always aim to include at least three citations in your review, and they should be from different sources. Try to find a mix of primary and secondary sources, as well as academic and non-academic sources. When adding citations, make sure to include the author's name, the title of the work, the publication date, and the page number. Always check with your instructor for specific citation requirements.
3. Write the Introduction
A review essay introduction should provide the reader with a brief overview of the text under review and might include the author's thesis statement. The introduction should also introduce the main points to be covered in the body of the essay. To write a successful review essay, it is important to keep your focus narrow and avoid summarizing the text or including too much personal opinion. Instead, stick to providing a clear, objective evaluation of the work. Once you have introduced the text in your review essay introduction, you can move on to developing your argument and supporting it with evidence from the text.
4. Write the Body Paragraphs
The essay body paragraphs of your review should be where you get to dive into the meat of your argument. This is where you'll talk about the work itself, and how it fits into the larger conversation surrounding it. You'll want to start each section with a clear topic sentence, followed by several concrete examples to support your claims. Be sure to use specific quotes and page numbers so that your reader can follow along with your analysis. And don't forget to weave in your reaction to the work – after all, this is YOUR review! If you're struggling to think of enough material, try looking for criticism online or in other reviews of the work. You can also go back and take another look at the work itself, paying close attention to areas that you found particularly interesting or confusing.
5. Write the Conclusion.
Firstly, an essay conclusion should sum up your main points and give a brief overview of the work you've been discussing. Secondly, it should offer your evaluation of the work. This is your chance to say whether you think it's successful or not, and why. And finally, the conclusion should leave your reader with something to think about – a question, an issue to mull over, or a new perspective on the work in question. Writing a strong conclusion to your review essay is important because it gives your readers a final chance to appreciate all that they've learned from reading your paper.
Tips on writing a good review essay
A review essay examines a piece of writing, a film, or some other form of art, and offers a critical evaluation. The key to writing a good review essay is to maintain a consistent and accurate tone throughout the piece. Here are some tips to keep in mind:
Be fair : it is important to offer a balanced view, even if you did not enjoy the work under discussion.
Be specific : when referring to particular scenes or aspects of the work, always be as specific as possible. This will give your argument more weight.
Research : This includes reading other reviews as well as gathering information from experts on the subject. third, take your time when writing the essay
Avoid summarizing : while it is helpful to provide some context, your essay should not simply be a plot summary. Instead, focus on offering critical analysis.
Stay on topic : make sure that each point you make is relevant to the main argument of your essay. stray too far from the main theme and you risk losing your reader's attention.
Review Essay Writing Help
No matter how good you are at writing essays, there will always be a time when you need essay writing help . This is where Tutlance comes in. Tutlance is an online learning platform that connects students with expert tutors. Whether you need help with brainstorming, editing, proofreading, or essay review, our fast essay writers can provide the assistance you need to get a great grade. And because we only work with experienced tutors, you can be confident that you'll receive high-quality help. So if you're ever stuck on an essay, don't hesitate to reach out to Tutlance for all academic writing and homework help online . We're here to make sure that you succeed.
How to Write an Article Review | Definition, Outline, Essay Examples
Movie Review Essay
EssayBasics.com
Pay For Essay
Write My Essay
Homework Writing Help
Essay Editing Service
Thesis Writing Help
Write My College Essay
Do My Essay
Term Paper Writing Service
Coursework Writing Service
Write My Research Paper
Assignment Writing Help
Essay Writing Help
Call Now! (USA) Login Order now
EssayBasics.com Call Now! (USA) Order now
Writing Guides
How To Write A Movie Review
Are you looking for a reliable essay writing service? Our writers will write a college essay for money for you.
Table of Contents
Content of this article
Movie review writing guide
Forrest Gump analysis (example)
Recommendation
Martian (Movie Review Sample)
The Shawshank Redemption (Movie Review Sample)
Star Trek (Movie Review Sample)
Man of Steel (Movie Review Sample)
Movie related essay samples
1. Movie Review Writing
A lot of people like movies and films. These things add thrill and imaginations to our lives. This, therefore, makes us come to the conclusion that a movie is worth a review if it has been watched. Everyone has a different opinion on the movies they watch – the ratings can range from being great to good or even bad. Thought there are an increasing number of movie sites available on the Internet (some of which are authoritative, others less so (more below)), movie reviews and reviewers are still very much in demand for their own unique takes on a movie. The different types of reviewers can offer different types of writing, which is something that is good in a market which is rapidly becoming over-saturated. Everyone can review a movie, but there are still some differences between the reviewing done by experts, and reviewing done by amateurs – the amateurs are not usually focused on the minutiae of the film in the same way, and are instead focused more on the general ideas presented.
The primary purpose of movie review writing is to give the reader a rough idea of what the movie is about. The movie review greatly determines if an individual wants to watch the movie or not. This type of writing should, therefore, be detailed enough to assist the reader in making an honest decision. As much as the review is based on elaborating the movie review outline, it should not give away the plot of the movie or the surprises that make the movie enjoyable. Opinions on a movie need to be stated clearly, good or bad. If the review is to be brief, stars and scores can also be used to express the reviewer's thoughts. A good writer should, therefore, have the basic knowledge of how to write a movie review.
Examples include:
Great movie : Almost Christmas is a movie that has balanced all its features to make a great movie. All the characters fit their roles and make the plot come to life. The costumes and the soundtracks are a plus as they enhance the emotions and feelings of every story line. Almost Christmas is, therefore, a movie worth watching.
Good movie :  London has Fallen is an okay movie. The graphics were on point as well as the sound effects. The cast, however, I felt weren't up to the task, and did not bring out the feel of the movie. The actors, therefore, led to what was otherwise quite a good time-killing movie (if not a good movie overall) being let down. Additionally, the plot was difficult to comprehend.
Bad movie :  No matter how much you watch Central Intelligence, you can't get a hold of the movie. The stunts are overrated, and the storyline is off, making the movie boring. The movie is a definite no, and not even worth spending time watching when there is nothing else to watch on TV. Definitely a flop.
2. Complete analysis (Forrest Gump)
Plot analysis : the movie falls in the genre of modern fiction (modern history is generally considered to stretch from the fifteenth century up, although this category is further divided into early modern (1500s to 1700s) and late modern (1700s to present), with Tom Hanks playing the role of Forrest Gump. His character moves through history and survives all the hardships with decency and honesty.
Soundtrack analysis : the soundtrack reflects the mood that was popular at the time, which, in turn, creates urgency. The songs are great hits and are appropriate for children to listen to as well. The soundtrack helps to illustrate the transitions of the film's locations – from warm and safe territory to a more hostile borders. For instance, the song by Fleetwood (Go Your Way) is used to illustrate how Forrest is joined by his friends in his journey. The soundtrack is an integral part of the movie experience, as it brings an emotional centre-point to the move by helping people to better understand just how high the stakes are in certain scenes. The soundtrack is also to convey the terrifying nature of the war scenes, thus helping the movie to pack even more of an emotional punch.
Atmosphere : later on in the movie, the atmosphere changes – the troops go out on patrol and are far away from their bases which are safe. The atmosphere becomes tense, and at the same time captivating. Having the atmosphere change throughout a movie emphasises that what is happening is actually serious and will have consequences, and the movie Forrest Gump is no different. If the atmosphere is incorrect, then, the movie will not feel so real to the people who are watching it.  the movie starts with the atmosphere of the beach party. Music is playing in the background, and people are enjoying barbecue and playing cards. The troops are not left behind as they are seen loading crates of beers in their trucks.
The main idea of the film : The main idea portrayed in Forrest Gump is that life is filled with unknown surprises. This is substantially illustrated by Forrest Gump himself, who is just a country boy with learning difficulties. Forrest, however, does not let this obstacle define him, and goes to great lengths to be a relevant person in history. The film, while containing some darkness and violence due to the war and its aftermath, is therefore an uplifting and invigorating film, as it shows how people can prevail against all odds, and even thrive. A film needs to have one (or possibly two, though more is of course harder to maintain) main idea if it is to remain coherent throughout.
Actors play analysis : Tom Hanks fits the role perfectly as he manages to express the love for the country. He portrays the feelings of sadness and comedy at the same time. Forrest, therefore, makes the movie interesting. Tom Hanks is a strong actor, and it is mainly due to his efforts as the lead which make the film as powerful and memorable as it is.
3. Review structure
The structure of a movie review follows the basic steps of the introduction, the body (analysis), the recommendation and the movie review conclusion. A movie review writing guide gives the writer instructions on how to write a movie review. The movie review structure is as follows.
3.1 The introduction
A movie review should open up with an introduction. The introduction is the most appealing way of how to start a movie review, and contains the summary of the movie and opinion that will be stated. Movie review writing hooks give the readers a general feel of what will be illustrated in the review. The introduction for a movie review has to be appealing, so that the reader can get the feel of wanting to read more.
Give a brief illustration of what will be discussed in the review and then proceed to the thesis. Ensure that the thesis is original and at the same time based on the analysis. The thesis for a movie review should be compelling and reflect on a contemporary issue, while the argument should go beyond the plot and straight to the film criticism. Illustrate both the message of the movie and how the film connects to an individual.  The thesis paragraph can be followed up with a short summary plot. The section will also give an overview of what will be contained in the body.
3.2 Body paragraphs (analysis)
The analysis covers the fails and accomplishments within the movie, and also gives the writer a chance to express their feelings towards it. The cinematography, acting, the setting, and soundtrack can also be discussed in this section. Ensure that the writing is smooth and easy to comprehend. For the review to seem realistic and professional, present facts and opinions in the same page, and try to use examples that are descriptive in order to bring the plot to life. Dialogue snippets can and should be quoted to give the review snappiness. You can add a few movie review tips such as giving the language used some personality, in order to create a style which will reflect a unique perspective to entertain the reader.
3.3 Recommendation
A movie review structure can also have a recommendation. The recommendation gives the writers a chance to commend the film and decide if it's worth the money.
3.4 Conclusion
The conclusion for a movie review should be in a position to be tied up with the thesis. The conclusion should also offer guidance of whether to watch the film or not. There are a number of ways of how to end a movie review. However, the most effective style is to make it compelling and at the same time entertaining.
4. Polishing the review
The review is polished through editing. The final content should go hand in hand with the movie review draft. Fine tune the review to ensure it is in line with the thesis. Ensure that the content has enough examples to back up the claims. You should also proofread the review to eliminate any spelling mistakes and errors that can be avoided – movie review writing needs to be precise and free of errors. Finally, share the review with friends and family and see if it has an impact on their opinions of the movie.
5. More examples
5.1 martian review.
Download in PDF
Download in DOCX
5.2 The Shawshank Redemption review
5.3 star trek review, 5.4 man of steel review, more movie related essay samples.
My favorite movie: Titanic
"Forrest Gump" Movie Review Sample
"I Robot" Moive Review
Book vs Movie
Life is a beautiful movie
"The Hobbit" Movie Review
Movie Review Essays
The advent of the internet has entirely transformed film criticism. No film, no matter how low-budget, is unworthy of critical examination. There's been a rise in the number of people trying to break into film criticism, but most fail. Most individuals say whether they liked or disliked a film without offering any sort of analysis. Film critics, who typically have advanced degrees in film studies, examine the film from multiple angles, including its cultural, political, and theoretical contexts. This contrasts with the opinion offered in a movie review for students.
One striking feature of a well-written example of movie reviews essay is that it goes beyond merely rating the picture and offers specific opinions that serve as the basis for the critique. Writing like that used in any essay, research paper, or term paper must be perceptive and immediately catch the reader's attention. Reviewers should comment on the film's reputation, the quality of the lead performers and filmmakers, and whether or not their expectations were realized. The reviewer is tasked with elucidating the story's progression without giving away key details or spoiling the ending. The review must be an exciting summary, using metaphors, keywords, and analogies, and end with a rate.
When crafting such essays, it is essential, to begin with a well-structured outline that includes an introduction, body paragraphs analyzing various aspects of the film, and a conclusion that summarizes the main points and offers a final verdict. To enhance the quality of the essay, referencing essay examples on movie review can be immensely helpful, guiding formatting, tone, and content. Within the body paragraphs, one can delve into the film's plot, character development, cinematography, and other elements, offering an objective and subjective critique. Additionally, including a movie evaluation essay sample can illustrate how to incorporate research and evidence to support arguments and opinions effectively. Finally, a recommendation section can summarize the overall impression of the movie, making it clear whether it is worth watching. In conclusion, writing essays about film reviews provides an opportunity to engage with movies critically, offering a platform for thoughtful analysis and film evaluation to fellow enthusiasts.
Movie Review on Tough Guise
In short, Tough Guise is an educational documentary geared towards students in college and high school to systematically examine the relationship between the use of imagery in pop culture and the social construction of masculine roles in the United States. Jackson Katz, who is known as a social critic and anti sexism activist argues, "that the ongoing epidemic of men's violence in America is rooted in our inability as a society to move beyond outmoded ideas of manhood."(Katz)Furthermore, Katz provides […]
Blade Runner Movie Review
What if Rick Deckard is a clone of someone else or a special replicant with no expiration date? The soundtrack composed by Greek electronic composer Vangelis for Ridley Scott's 1982 film Blade Runner is a melodic combination of classical composition and synthesizers which duplicates the futuristic film noir envisioned by Scott; this dark music sets the scene along with the darken sky and the long shot of the planet in the first scene. The symbolic nature of this film went […]
Hidden Figures Movie Analysis
"In a decade where racism and sexism were rampant, the structure of society in the 1960s greatly restricted the potential of African-Americans and women. Racial segregation of access to provisions, amenities, services and opportunities were present nationwide. Women and African-Americans possessed "inferior" positions in academia, social, and political circumstances. Immense violence towards African-Americans occurred frequently and racism was openly practiced and preserved in law. In the 1960s, African-Americans worked towards outlawing racial discrimination during the civil rights movement and the […]
Forrest Gump Movie Review
Forrest Gump was a movie released two decades ago, in 1994. The era when the new technologies had grown on people and changed their lives entirely. This movie was considered an American- classic and was one of the beloved movies ever made. The movie was highly enjoyed and appreciated by the critics and commenders. The film won numerous awards and recognitions such academy awards for Best Director - Robert Zemeckis, Best Picture, Best Actor – Tom Hanks and more. I […]
The Color Purple Movie Review
Many people used to say how could The Color Purple, a film by Steven Spielberg, be your favorite movie, if you were only five years old when the movie first premiered in 1985? I remember where and how old I was when I first laid eyes on this iconic film, I was ten years old, flicking through the channels on my tv, and there it was, The Color Purple, just starting to play. This is one of the best Steven […]
We will write an essay sample crafted to your needs.
10 Things i Hate about you and Taming of the Shrew
The film, 10 Things I Hate About You (1999) is an adaptation of the Shakespearean play, The Taming of the Shrew. The movie is presented to be very modern compared to the play, The Taming of the Shrew (1967) in terms of setting, dialogue, as well as the names of the characters. The plot of the film shows some similarities to the play. The setting of the film compared to the play is noticeably different as it is set in […]
The Great Gatsby Movie Review
In The Great Gatsby, Luhrmann presents critique on an assortment of topics, equity, control, ravenousness, disloyalty, the American dream, and etc. The Great Gatsby is to be considered one of the greatest American movies, but it also shows you that chasing dreams only leads to misery. The manhood acts of gender and class and sexual objectifying women are also presented in this movie. The Great Gatsby is viewed as a splendid bit of social discourse, offering a clear look into […]
Spider-man 2 Movie Review
Today we live in a world where this generation is based on technology and creating new things we have not done before. People are so into technology it is taking over how people communicate in person and the rates that people use and be on technology has increased majorly. Scientist have created and discovered many things and three fascinating things to talk about is how in the movie Spider-Man 2 he had got bitten by a spider do so a […]
Romeo and Juliet Film Review
Many iconic creations of literature have been turned into modern, motion films. Shakespeare's famous Romeo and Juliet is a play that has fallen victim to creators' hands. Having been recreated a different number of times there is going to be many representations. Directors like Baz Luhrmann and Franco Zeffirelli, both from different decades, have very different ideas of how Shakespeare's words were perceived. Luhrmann's 1996 Romeo + Juliet is more successful than Zeffirelli's 1968 Romeo and Juliet in representing what […]
'The Big Sick' Movie Review
The Big Sick is a movie that features culturally specific material that is extremely engaging and interesting. The main character of the film is Kumail, a Pakistani immigrant that lives in Chicago with the rest of his family. This includes his brother and his wife, his father and his mother. It is very important to note that Kumail's family are all very devoted muslims. They adhere to all of the five pillars and very much expect and believe Kumail is […]
Freedom Writer Movie Review
Socialization is one of the great aspects of human beings. It through socialization, that human beings are able to relate and influence each other, positively and negatively. In this paper, I will analyze "The freedom movie", a film featuring a teacher, who through his teaching professional is able to impact and change lives of young people who are undergoing different challenges in life occasioned by separation from their people. The movie has been set in Long Beach, taking place immediately […]
Black Panther Film Review Essay
For my review essay, I chose to critique the movie Black Panther. This film was released on February 16, 2018, in Pinewood Studios, that is located in Atlanta, Georgia. The writer/director of this film goes by the name Ryan Coogler. He has co-written and directed the film Creed (2015) and Fruitvale Station (2013). The co-scriptwriter of this film goes by the name Joe Robert Cole, and the cinematographer, Rachel Morrison. A couple main characters of the cast are: Martin Freeman […]
Titanic Movie Review
Back in 1912, the largest, beautiful liner Titanic set off from Great Britain to America on its first voyage across the Atlantic Ocean. The journey that became his last. The director James Cameron, who has been going to this film for many years, managed to turn this dramatic, terrible event into a film that became not only dramatic, but also romantic, which made this film a cult. After all, by chance, a young, seventeen-year-old girl Rosa (Kate Winslet) sailed on […]
Moonlight Movie Review & Film Summary
In a world where evil seems to lurk around every corner, social media is used to hide authenticity, and political anxiety rages, Moonlight reminds viewers that humanity can prevail through it all. A coming of age story of a black, gay, and poor boy named Chiron living in 1980s Miami, the film is a visual, dream-like poem exposing the depth of the people living in the most dangerous hood of Miami: Liberty City. The story is told in three chapters […]
The Blind Side Movie Review
 When life gives you lemons, well, you become a football star. I can relate to the film in many ways so I feel that I can connect to this movie on a personal level. The film The Blind Side touches base on the concept that despite your circumstances, success is still in your journey. It's the matter of 'getting there'. In the biography drama film The Blind Side, directed by John Lee Hancock, Michael Oher (Quinton Aaron), a homeless black […]
Movie Review of Argo with Regards to Geography
The movie "Crash" is set in a geographical setting which clearly helps in building the major themes of racial discrimination and drug trafficking. This is because the movie is set in Los Angeles which is an area of racial discrimination epitome and partially in Mexico, a geographical area well known for drug trafficking (Schneider, 2014). The physical geographical setting where the movie is shot is very crucial as it helps in developing the main themes of the movie. The movie […]
Dunkirk Film Review: a Great War Movie
Directed by Chrisotpher Nolan, Dunkirk (2017) is a movie about the allied forces of Britain and France evacuating from a French island, where Germans have surrounded them during World War II. It involves air and ground troops extracting British soldiers stuck in Dunkirk, right after Germany's advancement on France. It begins with the sight of hundreds of thousands of British soldiers on a beach, all waiting to get on one ship. People are scrambling, dead bodies in some spots. Methodically, […]
Fight Club Movie Review
Fight Club is a 1999 film based on a 1996 novel wrote by Chuck Palahniuk. It was directed by David Fincher. The movie starred Brad Pitt, Edward Norton, and Helena Bonham Carter. Norton plays the unnamed narrator, who is sick of his job and slightly disconnected with reality. This is because he has narcolepsy. He then forms a 'fight club' with a soap salesman named Tyler Durden (Pitt). Tyler is almost like the opposite personality of the main character, he […]
The Greatest Showman Movie Review
The Greatest Showman by Michael Gracey is a biography/musical of P.T Barnum's life. The film came out December,20 2017 and made $435 million at the box office even though their budget was $84 million. The main stars in this movie are Michelle Williams (Charity Hallett), Zendaya Coleman (Anne Wheeler), Zac Efron (Phillip Carlyle) and Hugh Jackman (P.T Barnum). Two facts about this movie is that the movie was filmed in New York and the production company is TSG Entertainment (Which […]
Me before you Movie Review
This movie was adapted from a novel written by Jojo Moyes. "Me Before you" is a romance movie that brings two different people who have absolutely nothing in common. At the center of this plot, it is an emotional debate about attempting medical suicide, it's about finding courage to hold onto something even when there is nothing to hold on to. Louisa Clark is one of the main protagonists in the movie; Louisa a bright and cheerful girl, after the […]
Fast and the Furious 7 Movie Review
As Fast and the Furious first hit the big screens back in 2001 to their most recent film in 2017 the movie series became an instant hit. As the producers and cast faced a bumpy road and as the series grew, they improvised well to continue the series. Paul Walker who played the role as Brian O'Conner passed away tragically in a car accident while Furious 7 was in the making. As they had to move forward to finish the […]
THE GOLD RUSH & the GENERAL: Film Analysis
What are particular resemblances and distinctions between Charlie Chaplin's 'The Gold Rush and Buster Keaton's 'The General.' Both Chaplin's and Keaton's motion pictures are viewed as perfect works of art. Despite the fact that the two films are relative in a few ways, they change from numerous points of view. To begin off, they are both silent films that set aside a few minutes about an apparently under-equipped legend accomplishing his objective and winning his young lady near the end […]
Life is Beautiful Movie Review
Life Is Beautiful is a movie combined sadness of Holocaust with beauty of the life. The movie separates into two segments. First is classic comedy while other part makes us smile with sadness through the evils of genocide. Benigni plays as the lead role, Guido the waiter in the 1930s Italy. He is also the co-writer and director of the film. Watching his life, we can see the resemblance of Charlie Chaplin. He reaches the city in a jalopy with […]
Shakespeare in Love Movie Review
The young and spirited Viola De Lessep (played by Gwyneth Paltrow)is but a fictional cinematic creation. Many Shakespeare scholars claim Anne Hathaway was the light, love and muse during Shakespeare's entire adult life. There is a great scene where the Queen exclaims that a playwright has finally portrayed true love, exalting Romeo and Juliet's as a timeless play for the ages. She wins a 50 pound bet with the Earl of Wessex. (I would have liked to see her give that money to Young […]
My Sister's Keeper Movie Review
Ever feel like you were just made to be "spare parts" to save your sister's life, against your will? Can't relate? Hopefully, that is a good thing. In My Sister's Keeper, about a child that was genetically engineered to save her older sister who was dying from leukemia tells the story just about that. Anna Fitzgerald, who was genetically engineered to be a genetic savior for her older sister who was dying from leukemia, is finally tired of giving up […]
A few Good Men Movie Review
"The movie A Few Good Men follows the plot of a lawyer who is assigned to defend two marines in a case where they're accused of murdering a fellow marine. Lieutenant Daniel Kaffee is known for his ability to lessen his clients' punishments by negotiating plea bargains for them. Yet, when his clients, Harold Dawson and Louden Downey, claim that they were only obeying the orders of their commanding officer and thus are innocent, Kaffee finds himself in a position […]
I'm no Angel Film Review Directed by Wesley Ruggles
"I'm No Angel" (1933), directed by Wesley Ruggles, perfectly captures the ideas of a sex farce before the Hays and Production Codes. A sex farce is a sub-genre of romantic comedies, prominently seen between 1928 and 1934, that plays with the concept of sexual tension, and views seduction and adultery as funny. We began to see sex farce in America in Vaudeville, Broadway, musical revues, and low comedy. Mae West was a well-renowned writer and actress who flourished in this […]
Awakening Movie Review
In "Awakening", a number of sociological issues about life and human interactions are analyzed in depth. Dr. Sayer, due to his empathy and altruism, dedicates his work to the identification of a means of communicating with his catatonic patients. He eventually succeeds, albeit temporarily, and is able to help his patients emerge from their half-conscious condition using an experimental drug. Leonard Lowe, one of his patients, manages to stand out from the rest, adjusting to a normal life after spending […]
Movie Review: the Cove, Schemed by Ric O'barry and Directed by Louie Psihoyos
The film aims to cease the capture and hunting of dolphins by exposing the sinister collusion between the Japanese government and fishing industries. It documents a team of highly skilled individuals acting as adventurers, penetrating the stringent security around the secret Taiji cove in Japan to reveal the brutal mass slaughter of dolphins. The film begins by highlighting that as dolphin captivity significantly increases, problems and concerns begin to emerge, given that captivity leads to both physical and mental health […]
The Third Man: a Film with Style
"The Third Man" (1949) has been said to be one of the best British films of all time (Whitington, F. P). It follows a unique story set in post-World War II Vienna, focusing on the writer, Holly Martins, portrayed by Joseph Cotton, who travels to meet Henry Lime, portrayed by Orson Wells, who unexpectedly passed away before Holly Martins' arrival. The movie also stars Alida Valli as Lime's loyal girlfriend and Holly Martins' love interest, Anna (Macnab, G.). "The Third […]
Additional Example Essays
Social Problems Reflected in Zootopia
Get Out Movie Review: Unveiling Horrors and Surprises
'A Rose for Emily' Character Analysis: Unraveling the Complexities
"Desiree's Baby," by Kate Chopin
"Of Mice and Men" Theme: The Heartache of Loneliness
Why I Like Horror Movies: Unveiling the Thrilling Allure
Hamlet: a Picture of Renaissance Humanism
A Character Analysis in 'The Story of an Hour'
"Of Mice and Men" Minor Characters: Exploring the Emotions
"Of Mice and Men" Literary Analysis: Limitations and Lack of Love
Similarities and Difference The Crucible Play and Movie
Racism in Movie "42"
1. Tell Us Your Requirements
2. Pick your perfect writer
3. Get Your Paper and Pay
short deadlines
100% Plagiarism-Free
Certified writers
My Homework Done
Expert Writing Services
How It Works
Buy homework
Ace my homework
Homework writers
Homework help
Assignment writing
Homework Solutions
Homework Answers
No Need To Study
High school
McGraw-Hill Connect
Myaccountinglab
Precalculus
Word Problem
Computer Science
Language arts
Engineering
Biochemistry
Microbiology
Homework is easy with expert tips and advice. And even easier when you have an expert to do it for you.
Writing A Top-Notch Film Review Essay
It doesn't matter whether or a film is good or bad. If there are enough people willing to pay the price of admission, then it's worth offering some sort of critique of it. Film reviews are everywhere and it's a great way of earning extra cash if you learn how to write a film review essay that people want to read. This article shows you how to do just that:
Table of Contents
What is the function of a movie review essay, essential tips for writing a winning film review essay, learn from the best: find a movie blog.
One of the biggest appeals of this type of writing is that there is no hard and fast rule about how a review should be structured. There are some essential components that you must answer, including the title of the film, the director, the actors and actresses, and the plot. Some newspapers and magazines don't leave room for critiques – but that doesn't mean that you shouldn't provide one.
This article is not meant to provide a black and white view of what you should or shouldn't do. But it can certainly give you some tips on how to write essay movies articles that attract attention. Don't think that you have to follow all of the tips listed below; review them and see what works for you. Remember, this type of writing should be fun, so don't take the information here too seriously.
Check Your Writing Skills
We've already recommended you learn by reading what others are doing. Now we're going to point you to something more specific: the Jaws film review essay. When this film came out in the 70s it was a massive success and everybody had something to say about it. Many believe that the film is what launched this kind of genre writing. If this is the case, then it is to your benefit to read a review of this film.
The Next Step: Getting Your Film Analysis Essay Published
Finally, do some research in order to get your analysis published. The best movie review sites have specific requirements from word count to format style. Make sure you are aware of all these rules for greater success. You put in a lot of hard work creating your review. Now make sure you get it out there.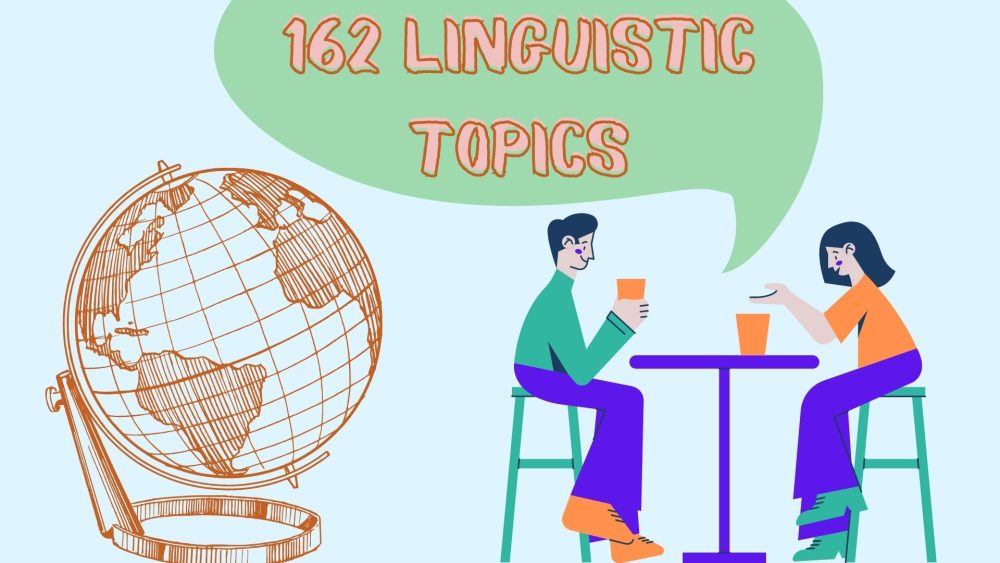 Leave a Reply Cancel reply
Your email address will not be published. Required fields are marked *
Limited to First 100 Clients
Get homework done in your sleep, with 10% off your first assignment. Don't let the others take it from you.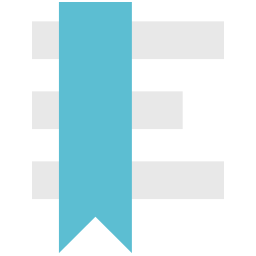 How to Write a Movie Review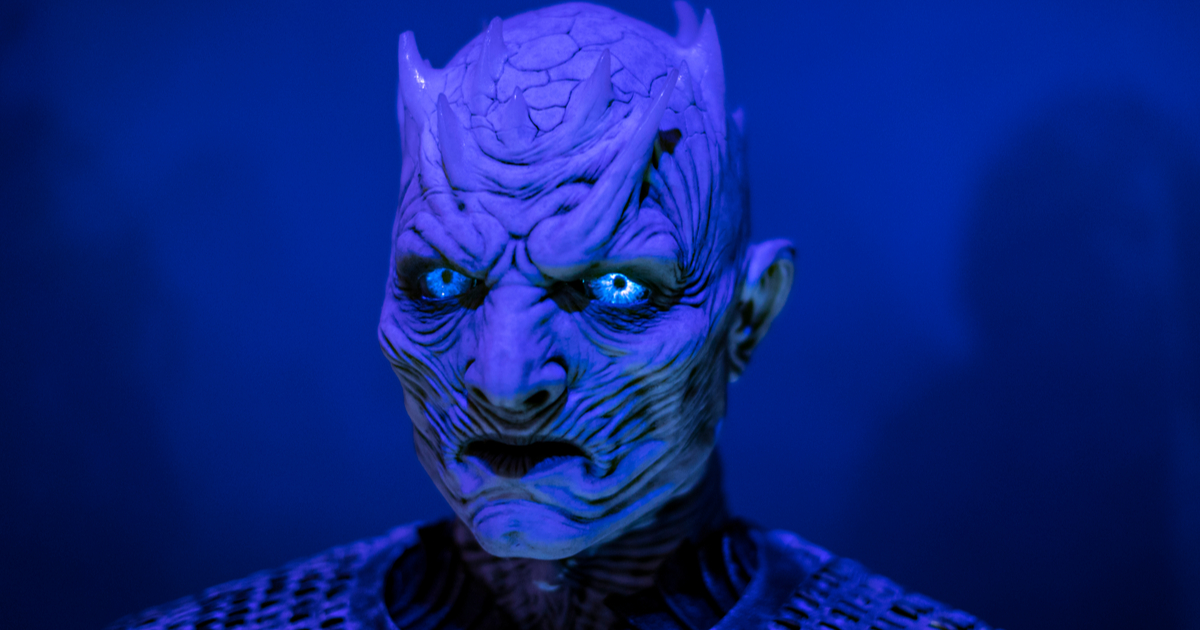 Creating a Successful Movie Review: Detailed Guide
Review structure: how to make it properly, plan on making a good review, example of a successful movie review, qualified and fast help in making a good 2019 movie review.
When you have to write a 2019 movie review, it's important to understand the main principles of the paper. Its main goal is to tell readers about the movie: what season it was released in, who it was directed by, the main actors, and a plot. Professional critics usually write reviews posted with a score online. People can read it, view the score, and understand if a particular 2019 directed film worth watching. If a review has a high score, it's a great sign.
A movie review essay is a short story that tells people about the 2019 directed film. If you're required to write about a movie shot in 2019 and directed by a famous person, our detailed guide and example will help you to do it without stress. The main goal of a review is to write about the plot shortly, plus critics usually tell their own point of view about the directed film. A sign of a good paper is when a posted story from the critics stays higher than their point of view. 
Needless to say, for many people it may be difficult to create a successful and interesting review of 2019 movie season. Our experienced and talented team can help you with writing great reviews without wasting your precious time. Contact our professionals right now and solve your problems in a simple way. 
So, where to start when you're writing the essay ? Here is a step-by-step instruction on creating an interesting 2019 review:
Watch the movie (at least twice) and make some notes while watching. It'll help you not to forget important things.
Find by whom it was directed and how the movie was directed. Pay attention to the plot, events, locations, etc. It is short research to gather and write down information to make a detailed review.
Make an analysis . Think what impressed you the most while watching. Write your own point of view and think about the score. 
Create a detailed outline for your future paper. It is a plan to help you with writing. Usually, a review consists of 3 main paragraphs you can find below.
Include some examples to prove your arguments. Provide chosen examples when you comment on any scenes or dialogues of the entire directed movie. 
Make the final part. State if you would recommend readers to watch it, and give a final score.
We suggest using a 3-paragraph structure for the paper. It must consist of:
Introduction - the part where you should mention a 2019 directed film genre, director's name, main actors, season, setting, and put a thesis statement.
A body part - here critics have to discuss the events without talking about the ending. Remember about supporting a thesis with strong examples.
Conclusion - in this part, critics bring their reaction and give their recommendations about watching. 
Use a simple plan for writing:
Start your review with a hook to catch the reader's attention. Using comparison to the real event of another 2019 directed film is a good sign. You can write some background information without telling a lot. Remember you have to leave readers in suspension, only in this case they'll read the entire review. Do not forget to write by whom it was directed and which actors played. 
Write a clear point of view. Whether you like it or not, readers have to know it. You can use stars to score movies of 2019 you're writing about. Explain to readers why you set this score. In the next part, you will have to prove it.
Write your paper. Remember without prove it won't work out. You have to bring scenes from the 2019 directed film to show readers why you have a particular opinion. Say about how the movie was directed. During writing, feel free to read other posted views. 
Make a detailed analysis of a plot. Here are the things you should describe and give your opinion on its cinematography, music, sound, tone, and actors acting. Tell readers how well the movie is directed and why. 
Finish your document with recommendations to readers. Write if you recommend your friend to watch the movie directed in 2019. A good sign if you set all-stars: it means readers will turn their attention to your work.  
La La Land (2016) Probably everybody heard about this famous movie directed by Damien Chazelle. This is a story about a talented pianist Sebastian and talented actress Mia. The greatly directed play of Emma Stone and Ryan Gosling shows us a romantic and dramatic story presented in a modern Los Angeles. The city appears the third character of the story and tempts young people with dreams about success, fame, and big money. Sebastian and Mia had to choose between their deep feelings and their high ambitions, and they selected the latter, still trying to save their love story and feelings. The entire plot is based on great music and wonderful dances to put the audience in that bittersweet atmosphere. Gosling and Stone did a great job: combined with music, their amazing play showed deep feelings, emotions, and moods. They both look very natural and express their feelings without saying a word. Their play was like a sign of a great director's work. This is a greatly directed movie is worth watching for those who love romantic things, movies about love and passion. Of course, this professionally directed movie is not only about happiness, but it also reminds us how important it is for every person to make a right choice and how difficult it is to select ambitions instead of true love. If you are interested in more info about La La Land, you can find a lot of information posted on the Internet.
Do you need a professional review that can be posted online? Want to get a paper on the 2019 movie written by great critics? Meet our excellent team that can create successful documents for your needs without delays! We can write a bright review to tell readers how the documentary was directed. Receive a professional paper at a low price and get it posted in 2019.  
The Ultimate Guide To Writing A Movie Review Essay
Film review outline
Purpose of writing movie review
Step by Step process on how to write movie review
Mistakes to avoid when composing movie review
Are you attempting to write a movie review essay? Despite its popularity, most students often fail to compose an engaging and well-constructed review essay. That's because the majority of the students lack reporting skills, which is crucial to writing a film review essay.
Furthermore, writing a movie analysis essay gets tricky because students must consider several additional factors exclusive to film analysis. Although writing a review is not very difficult, it has its peculiarities that must be kept in mind. This article will educate you on writing an excellent movie review essay and avoiding common errors.
But, before going through the steps, let us cover some basic concepts such as – what is a movie review? What is the primary purpose of writing a movie review essay, and how to compose a review essay outline?
What is a Movie Review?
A movie review is a thorough analysis of a film or documentary and belongs to the genre of journalism and art criticism. It entails methodical analysis, research, and structured reporting of the writer's opinions. In short, it is a complex overview of a movie by the writer.
Whether or not the reader has seen the film, the writer assumes the role of educating them. In fact, many individuals read movie reviews before deciding whether or not to see a film.
Thus, when a student is given a movie review essay assignment, it tests their critical thinking and reporting abilities. The task further assesses their ability to write logically, concisely, lucidly, and creatively.
Note: Please remember that the movie review essay from a professional reviewer will be more detailed, informative, and structured than the amateur reviewer. So, if you cannot write like a professional, do not fret, but practice more so that you can achieve the expert's level of writing.
We shall help you develop a concise and well-structured review in this post. Just follow our guide to writing an entertaining film review.
Developing an outline is crucial for writing essays, and a film review essay is no exception. An outline will assist you in correctly organizing your thoughts and help you write faster. Furthermore, it also assists you in covering all the main points that you intend to write about.
Usually, an essay has three parts – introduction, body, and conclusion. The same will be applied to movie review essays too. However, the body section will have sub-divisions that discuss various aspects of the film. Below is the movie review outline that you can follow:
Introduction:
In this section, you must offer general information about the film, such as the title, release date, filmmakers, principal actors, film company, and budget.
This is a brief synopsis of the film's plot, characters, and interactions.
Film analysis:
This section includes an analysis of the plot and creative elements of the movie and the topic or theme of the film
Plot elements analysis:
What is the starting or initial point of the movie, its rising action, and its climax?
Creative elements analysis:
Here, various aspects such as characters, dialogue, camera techniques, and the use of colors are analyzed. Additionally, the symbols, mood, costumes, tone, and other elements are discussed.
Topic/theme analysis and its implementation:
This section is concerned with the viewers'/audience's understanding of the topic, its relevance, and comparison with other similar works.
This section deals with your point of view or opinion supported by examples and facts from the story.
Conclusion:
Discuss whether the filmmaker was successful. Explain how the movie helped you better understand the course topic.
The purpose of writing a movie review
There are specific goals involved in writing a film review essay which we will below. Knowing the purpose of the review helps the reader understand the movie review better.
To discuss the plot briefly:
One can use it to share information about the movie characters, situations, twists, turning points, etc. briefly. However, it is never explained in elaborate detail.
To analyze the movie:
Reviews are used to analyze a few aspects of the movie, such as the director's work, acting, music, theme, and special effects. It presents an objective view of the movie.
Opinion sharing:
You can share your opinion by specifying what you like or dislike about the movie using reviews. This helps the audience to understand and make a decision about the movie.
Provide recommendations:
A review is a perfect gateway to express what the audience can expect from the movie. In fact, most reviewers analyze the strengths and weaknesses of the movie and usually pass a verdict on it by recommending or not recommending it.
For entertainment:
One cannot deny the factor that reviews can be entertaining and quite engaging. So you may write a review just for fun and entertainment.
Step by Step process on how to write a movie review
Writing a movie review entails more than simply urging people to watch or avoid a film. It includes several procedures that, when completed, result in a thorough review. A rough outline of the procedures are as given below:
Watch the movie
Make notes on what you saw
Production design
Cinematography
Screenwriting
Editing
Construct your opinion
The steps mentioned above are not really complicated, but writing a movie review has its quirks that need to be handled well. Here are the points that a good film review should have:
Bibliographic information about the movie
Concise characterization
Plot description without spoilers
Description of leading actors and other key characters
Evaluation of the movie theme, setting, conflicts, etc. in detail
Comparison with other similar movies
An overall analysis of the movie
Note: Before composing a film review, it is necessary to know proper movie review formatting. You must know how to organize the content in the proper format, structure, style, and formatting. Here are the steps to writing an effectual film review:
Select a movie:
It is possible that you might be assigned a movie to review. However, if you have the option to choose, carefully consider which film you want to evaluate. Although most of us would undoubtedly select one of our favorites, you may write about one you dislike and explain why. This approach could be refreshing and earn you extra marks.
Watch the movie:
Even if you've seen a movie in the past, watch it again to uncover new subtleties and better understand the characters and their motivations. Viewing a film at least twice, preferably three times, is recommended.
That's because one usually focuses on the major characters, storyline, and emotions in the first watch. A second watch helps the reviewer notice tiny character and story nuances, such as music, costumes, and other aspects. All of these factors affect your perception of the movie and critique.
Compile notes:
Make a note of things you notice in the movie. Please list all the ideas that come to mind while watching the movie or once you are done seeing it.
Conduct research:
Learn everything you can about the movie as much as possible. Is it a retelling, a news story, or a remake? Did the book inspire the plot of the movie? What was the budget of the movie? How has the film's cast evolved over the process? Choose 2 or 3 of the most remarkable production facts and encompass them in your work.
It is recommended that you know a little bit about the film's background so that you will be able to enjoy it more. Moreover, if you don't understand the movie, you can't proceed to the following level, which entails analysis. Ensure that the following will be researched well:
Lead actors names
Director name
Book title (if based on a book)
Analyze the movie:
Consider everything you watched in the movie and form an opinion on it. Is there any social context in the movie? What was the film's original concept/subject, and how efficient were the producers in putting it into action? Please take note of how it was shot and what techniques were used.
Always start your analysis once you understand the movie entirely. Examine the film critically from beginning to conclusion, noting every aspect. If you noticed any puzzling parts when analyzing, re-watch to grasp the notion presented there correctly. To create an effective movie analysis, you must first comprehend how to write a film critique.
Draft an outline:
Create an overview of your work before writing the honest movie review to structure all of your thoughts and arguments. That's because the overview will assist you in organizing your review concisely and logically.
In short, the outline acts as a skeletal framework for the entire review that helps improve the quality of the film review. You can refer to the movie review outline given in the above section.
Come up with a catchy title:
Always try to develop interesting titles for your reviews. My review for XYZ's movie sounds bland. However, a catchy title creates a positive impression and makes the reader curious about what you want to say about a specific movie.
Enhance the review with examples:
Your observations mentioned in the review must be supported with examples. For instance, you can mention certain scenes where the incident occurred. You can point out poorly formed characters, and plots backed up with examples. In short, document your analysis in the film review.
Compose your review:
After completing your research and preparing your outline, it's time to put it all together and write a review. Arrange all of your ideas and arguments that stick to the outline you created earlier.
Create a general synopsis of the film so that the audience/readers can understand what challenges can arise from it. However, don't give away the ending because they may not have seen it yet. Write down the main elements you liked and disliked.
Use evidence and examples to corroborate your points. Comment on the film's originality and equate it with others in the same genre, on the same theme, or directed by the same person.
Make each section simple and exciting to read. Compose an interesting introduction that grabs the reader's attention. Have a spectacular and solid opening that keeps the reader hooked to your review. Continue the body section in the same manner and keep it informative and engaging to the audience. Do not make it overly biased, and don't use a preachy tone.
Finally, connect the conclusion with the introduction and present your view on the movie without being too vague. The reader must never be confused about your point of view.
Edit and proofread the draft:
Once done with writing the review, take a break or a little break before rereading it. This helps you to come back with a fresh mind and outlook. Review the draft and check for grammatical errors, formatting errors, sequence of presentation, compliance with the outline, and professor's demands.
Check the word count and reduce them if they are too many; if not, add relevant content to make them up. Make no unnecessary additions for the sake of writing. Ensure that your final draft is completely polished, well-edited, free of plagiarism, and submitted in the recommended format or style.
Mistakes to avoid when composing a movie review
Now that you understand how to write a movie review be aware of some common mistakes that you must avoid. We have combined a list of mistakes that you can refer to when composing your review.
Giving out spoilers:
You may now know that spoilers are not usually included in movie reviews. However, some reviews may require you to give out spoilers. In cases such as these, never forget to include a warning.
Several reviews warn that they contain spoilers at the beginning. Forgetting to include this warning is one of the fundamental mistakes that may not sit well with your readers. Thus, just enclose a warning in bold and large font so that the reader will know whether to proceed or not.
Skip retelling the story:
The primary purpose of the movie review is to give an opinion on the movie. So, retelling the whole movie doesn't meet the purpose of the review. As a review writer, you have to be critical in your review but not descriptive.
Please note that introducing the characters, briefing the plot, and analyzing the technical aspects is good, but revealing the story from beginning to end is simply incorrect.
Limit your comparison:
Some reviews go on and on about how the film varies or is similar to the source material. This may work for people who have already read the book; however, it doesn't agree with those who haven't read it. Try not to be affected by the similarities between the source and the film.
Not conducting proper research:
You should always conduct comprehensive research before starting the review. If you ignore this section, you risk giving the readers incorrect interpretations and leading them astray.
Do not get too personal:
A film review should strive to provide an analytical summary. It is unavoidable to be slightly subjective. You should, however, avoid becoming too personal. It will damage the reading experience of the readers.
All things considered, writing a review is not a cakewalk, but it is not overly tricky too. Just follow the tips given in this post as a reference. Refer to the outline and steps given in this post to compose a watertight movie review that is informative and engaging.
Frequently Asked Questions
What are the 7 basic steps to writing a movie review?
The 7 steps to writing an effective movie review are – watching the movie, compiling notes, researching the movie, analyzing the movie, drafting the outline, composing a review, and proofreading the review.
What is the movie review format?
The movie review format is the map to compose a well-structured film review. It helps improve the quality of the movie review and simplifies the process of writing it. Here is the format of the movie review that you can follow:
Introduction
Film analysis
Opinion on the movie
What makes a good movie review?
Several essential elements make a good movie review that can earn you appreciation by your readers when included. You must include the plot, summary, analysis of the movie (including technical aspects),
How do you write a movie criticism?
To write a movie critique, you should use the same processes and tactics described in this article about writing a movie review. This term is frequently used interchangeably with the word "film review." A movie criticism, in a nutshell, is a peer-reviewed erudite study that analyzes and assesses films and their medium.
Enter your email, and we shall get back to you in an hour.