Essays About Literature: Top 6 Examples and 8 Prompts
Society and culture are formed around literature. If you are writing essays about literature, you can use the essay examples and prompts featured in our guide.
It has been said that language holds the key to all human activities, and literature is the expression of language. It teaches new words and phrases, allows us to better our communication skills, and helps us learn more about ourselves.
Whether you are reading poems or novels, we often see parts of ourselves in the characters and themes presented by the authors. Literature gives us ideas and helps us determine what to say, while language gives form and structure to our ideas, helping us convey them.
6 Helpful Essay Examples
1. importance of literature by william anderson, 2. philippine literature by jean hodges, 3. african literature by morris marshall.
4. Nine Questions From Children's Literature That Every Person Should Answer by Shaunta Grimes
5. Exploring tyranny and power in Macbeth by Tom Davey
6. guide to the classics: homer's odyssey by jo adetunji, 8 prompts for essays about literature.
"Life before literature was practical and predictable, but in the present-day, literature has expanded into countless libraries and into the minds of many as the gateway for comprehension and curiosity of the human mind and the world around them. Literature is of great importance and is studied upon as it provides the ability to connect human relationships and define what is right and what is wrong."
Anderson writes about why an understanding of literature is crucial. It allows us to see different perspectives of people from different periods, countries, and cultures: we are given the ability to see the world from an entirely new lens. As a result, we obtain a better judgment of situations. In a world where anything can happen, literature gives us the key to enacting change for ourselves and others. You might also be interested in these essays about Beowulf .
"So successful were the efforts of colonists to blot out the memory of the country's largely oral past that present-day Filipino writers, artists and journalists are trying to correct this inequity by recognizing the country's wealth of ethnic traditions and disseminating them in schools through mass media. The rise of nationalistic pride in the 1960s and 1970s also helped bring about this change of attitude among a new breed of Filipinos concerned about the "Filipino identity.""
In her essay, Hodges writes about the history of Philippine literature. Unfortunately, much of Philippine literary history has been obscured by Spanish colonization, as the written works of the Spanish largely replaced the oral tradition of the native Filipinos. A heightened sense of nationalism has recently led to a resurgence in Filipino tradition, including ancient Philippine literature.
"In fact, the common denominator of the cultures of the African continent is undoubtedly the oral tradition. Writing on black Africa started in the middle Ages with the introduction of the Arabic language and later, in the nineteenth century with introduction of the Latin alphabet. Since 1934, with the birth of the "Negritude." African authors began to write in French or in English."
Marshall explores the history of African literature, particularly the languages it was written over time. It was initially written in Arabic and native languages; however, with the "Negritude" movement, writers began composing their works in French or English. This movement allowed African writers to spread their work and gain notoriety. Marshall gives examples of African literature, shedding light on their lyrical content.
4. Nine Questions From Children's Literature That Every Person Should Answer by Shaunta Grimes
" They asked me questions — questions about who I am, what I value, and where I'm headed — and pushed me to think about the answers. At some point in our lives, we decide we know everything we need to know. We stop asking questions. To remember what's important, it sometimes helps to return to that place of childlike curiosity and wonder."
Grimes' essay is a testament to how much we can learn from literature, even as simple as children's stories. She explains how different works of children's literature, such as Charlotte's Web and Little Women, can inspire us, help us maximize our imagination, and remind us of the fleeting nature of life. Most importantly, however, they remind us that the future is uncertain, and maximizing it is up to us.
"This is a world where the moral bar has been lowered; a world which 'sinks beneath the yoke'. In the Macbeths, we see just how terribly the human soul can be corrupted. However, this struggle is played out within other characters too. Perhaps we're left wondering: in such a dog-eat-dog world, how would we fare?"
The corruption that power can lead to is genuine; Davey explains how this theme is present in Shakespeare's Macbeth . Even after being honored, Macbeth still wishes to be king and commits heinous acts of violence to achieve his goals. Violence is prevalent throughout the play, but Macbeth and Lady Macbeth exemplify the vicious cycle of bloodshed through their ambition and power.
"Polyphemus is blinded but survives the attack and curses the voyage home of the Ithacans. All of Odysseus's men are eventually killed, and he alone survives his return home, mostly because of his versatility and cleverness. There is a strong element of the trickster figure about Homer's Odysseus."
Adetunji also exposes a notable work of literature, in this case, Homer's Odyssey . She goes over the epic poem and its historical context and discusses Odysseus' most important traits: cleverness and courage. As the story progresses, he displays great courage and bravery in his exploits, using his cunning and wit to outsmart his foes. Finally, Adetunji references modern interpretations of the Odyssey in film, literature, and other media.
1. The Importance of Literature
In your essay, write about the importance of literature; explain why we need to study literature and how it can help us in the future. Then, give examples of literary works that teach important moral lessons as evidence.
2. Comparing and Contrasting Two Works of Literature
For your essay, choose two works of literature with similar themes. Then, discuss their similarities and differences in plot, theme, and characters. For example, these themes could include death, grief, love and hate, or relationships. You can also discuss which of the two pieces of literature presents your chosen theme better.
3. The Use of Literary Devices
Writers use literary devices to enhance their literary works and emphasize important points. Literary devices include personification, similes, metaphors, and more. You can write about the effectiveness of literary devices and the reasoning behind their usage. Research and give examples of instances where authors use literary devices effectively to enhance their message.
4. Popular Adaptations of Literature
Literature has been adapted into cinema, television, and other media time and again, with series such as Lord of the Rings and Harry Potter turning into blockbuster franchises. Explore how these adaptations diverge from their source material yet retain the key themes the writer composed the work with in mind. If this seems confusing, research first and read some essay examples.
5. Gender Roles in Literature
Literature reflects the ideas of the period it is from; for example, ancient Greek literature, such as Antigone, depicts the ideal woman as largely obedient and subservient, to an extent. For your essay, you can write about how gender roles have evolved in literature throughout the years, specifically about women. Be sure to give examples to support your points.
6. Analysis of Your Chosen Literary Work
Choose a work of literature that interests you and analyze it in your essay. You can use your favorite novel, book, or screenplay, explain the key themes and characters and summarize the plot. Analyze the key messages in your chosen piece of literature, and discuss how the themes are enhanced through the author's writing techniques.
7. Fiction Vs. Non-Fiction
Literature can be divided into two categories: fiction, from the writer's imagination, and non-fiction, written about actual events. Explore their similarities and differences, and give your opinion on which is better. For a strong argument, provide ample supporting details and cite credible sources.
8. Literature as an Art Form
Literature is an art form that uses language, so do you believe it is more effective in conveying its message? Write about how literature compares to other art forms such as painting and sculpture; state your argument and defend it adequately.
Tip: If writing an essay sounds like a lot of work, simplify it. Write a simple 5 paragraph essay instead.
For help picking your next essay topic, check out the best essay topics about social media .
Join over 15,000 writers today
Get a FREE book of writing prompts and learn how to make more money from your writing.
Success! Now check your email to claim your prompts.
There was an error submitting your subscription. Please try again.
Martin is an avid writer specializing in editing and proofreading. He also enjoys literary analysis and writing about food and travel.
View all posts

Plagiarism checker Do The Check
Academic editing Ask For Help
Samples database View Samples Base
How to Write a Literary Analysis Essay
10 May 2021
Quick Navigation
❓What is a literary analysis essay?
📑What literature essays include?
✍️How to write a title and introduction?
✒️How to write a body paragraph?
📝How to write a conclusion?
✅Literary Analysis Essay Tips
In order to write an essay , you need a plan to adhere to the correct structure and composition. When the idea of ​​writing appears in your head, write it because inspiration is fleeting. It may seem that a literary essay is much more difficult to write than any other type, but with our advice, you will surely succeed. So, how to write a literary analysis essay?
Is writing essays your hobby?
Participate in our "Independence Day of the United States" essay writing competition and get a 12-month Quizlet subscription.
Deadline: July 24, 2023
Topic: Declaration of Independence
Language: English
Length: 1000-5000 words
Font size: 11 or 12
What is a literary analysis essay & what is its purpose?
The purpose of a literature essay analysis is to evaluate and examine a particular literary work or some aspect of it. It describes the main topic or idea of the book you have read. You need a strong thesis statement, and you always have to make a proper literary analysis outline.
This can be achieved by breaking the work down into composite analyses. In order to better understand a particular literary work, it is necessary to study its main elements. And in different genres of literature, you will refer to different schemes. For example, in the analysis of the poem, you will touch upon various types of paintings in the poem or the relationship of the content and form of the work. When analyzing the play, you can revise the whole plot and describe its analysis or, for example, study the main tragic hero, his shortcomings or advantages that will be visible in his development along with the text.
How to start a literary analysis? When you just read a book, it draws more attention to your own emotions and experiences that provide the pleasure of reading. But while writing a literary analysis essay, the main thing is to consider these points:
The style of the work
Form for submitting ideas
The relationship between form and content
The relationship between the main plot and the subplot
Strengths and weaknesses of characters
Strengths and weaknesses of the plot
Writing is a pointed, focused expression of thought and study. When you develop in writing, then along with this, your perception of the world develops and your critical thinking and analysis skills improve. You develop creative thinking and ideas because without them there would be no writing. The main goal in a literary and analytical essay is to appeal to the reader in such a way that he sees what position you hold and goes over to your side. There must be concrete development, the writing of the text must be decisive and has no right to stumble.
As you can see, control, structure, and adherence to the rules for writing an essay are important. The first thing you need to find is the main idea. In other words, a thesis in which there should be several paragraphs. This is necessary in order to show the gradation of thought: how thoughts grow and develop from one central idea. You must do everything to develop the thesis and to convey your main idea to the reader. Ideally, the reader would be inclined to accept your idea correctly and be on your side.
Here are the basic principles of this essay:
Your work should fully highlight the topic you are writing about.
The essay should have the main idea, which will be the starting point for the development of all work.
The structure of the essay should be written in such a way that the reader comes to conclusions regarding the main idea that will be described.
Catch plagiarism before your teacher does
Check your paper against billions of web pages and publications. Get an accurate plagiarism report in a few seconds. It's fast, easy & free!
What must literature essays include?
The main thing here is to avoid having to write all the thoughts that come to your mind after reading the book. Always stick to the structure.
Formulate a specific topic, which will proceed from the central idea about which you want to tell the reader.
There should be a central thesis, from which it will immediately become clear what your work is about. It should be understandable. Everything that you write in your essay should relate to this thesis and confirm it.
The basic structure of any form of academic writing includes an introduction, a framework, and a conclusion . This formula must be adhered to while writing a literary essay. In any case, do not hesitate to ask for help because buying essays online from professional writers will make your job easier.
✏️Examples of literary analysis:
In "A Worn Way", the author Eudora Welty creates a fictional character, Phoenix Jackson, who collects traits such as determination, faith, and cunning to illustrate the indestructible human spirit.
This is a very strong thesis because everything is collected here: the work itself and its author are indicated, and character as well to be analyzed. The emphasis here is on the word "creates." Because here the author of the work will explore the character of the hero and his main characteristics. This element emphasizes what the hero's analysis will be based on created determination, faith, and cunning.
✏️Other examples of literary analysis:
The image and character of the Nurses in Romeo and Juliet envelops the main character - Juliet - with warmth, joy, and wit, but at the same time helps the reader realize the tragic catastrophe.
The works of poets such as Rumi, Hafiz and Kabir use such strong emotional symbols as the lover's longing and the destroyed inn, which demonstrate the desire of a person (his soul) to reunite with the Creator.
Stuck with finding the right title?
Get plenty of fresh and catchy topic ideas and pick the perfect one with PapersOwl Title Generator.
How to Write a Title and Introduction to a Literature Essay?
A proper literary analysis essay would require you to have the following:
How to write literary analysis paper title
Before you think of choosing a title, you need to read the given literature carefully, as your title must highlight the content of the literature. Aside from that, it normally comprises the author's name and the texts you are evaluating. However, you will need to make it as brief and interactive as you can.
Additionally, the usual way of writing a literature essay title is to make use of a significant phrase from the given literature. Afterward, include a colon, followed by the remaining parts of your chosen title. Although finding a proper title might seem a bit difficult initially, it will get more straightforward as you continue your analysis.
How to write an introduction for a literary analysis essay
After choosing an appropriate title for your literary analysis, a well-structured intro should be your first paragraph. Writing an introduction for a literary analysis essay gives an instant outline of the areas your argument is concentrated on. Therefore, you must write your introduction creatively to get the attention of anyone reading it. Don't use too many transition words! Write a literary analysis that is fun to read.
The normal procedure for writing an introduction for your literary analysis essay outline is to start with brief facts about the author and the literature. These provided facts would be instrumental in presenting the rest of your essay.
In addition, you can mention a frequently discussed point in the literature and indicate how your thesis will dispute it. Aside from that, you can choose to briefly discuss a specific phrase your essay is based on.
Afterward, you can finish writing the introduction to a literary analysis essay with a clue about the content of the essay's body. This style of writing is known as signal posting. Signal posting should be done more elaborately while writing longer literary essays. However, it shouldn't be multiple sentences in a 5 paragraph-structured essay .
If you are facing a time crunch and need assistance with writing your literary essay, there is an online essay service that can help you. PapersOwl has been providing expert help to countless students with their literary essays for many years. Their team of professional writers is highly qualified and experienced, ensuring that you receive top-quality work. With PapersOwl's assistance, you can rest assured that your literary essay will be well-written and thoroughly analyzed.
Take your paper to the next level
Professional editors will check your paper for grammar, punctuation, sentence structure, consistency, and academic style.
How to Write a Body Paragraph for a Literature Essay?
The body of a literature essay is all that is within the literary analysis essay introduction and its conclusion. It comprises your thesis and the textual evidence that backs them. There are some factors you need to consider on how to start off a literary analysis essay while writing. These factors are as follows:
Paragraph structure
Topic sentences
Utilizing textual evidence
Paragraph Structure
Normally in high schools, the structure of a literary essay comprises 5 paragraphs. One of the paragraphs is used in writing the introduction, 3 for the body, and the remaining paragraph for the conclusion.
In the main body of the essay, every paragraph must concentrate on a topic. While writing a five-paragraph structured essay, you need to split your thesis into 3 major topics of analysis connected to your essay. You need not write all the points derivable from the literature but just the analysis that backs your thesis.
You don't need to think too deeply about how to write a literary analysis thesis extensively as it is similar to a short 5-paragraph thesis. For instance, the main body of your essay might consist of 2 or 3 paragraphs, with each of the paragraphs with multiple paragraphs.
Topic Sentences
You must utilize a topic sentence while starting every paragraph to maintain the focus of your points. Using a proper topic sentence would allow every person to understand the content of your paragraph at a glance.
Utilizing Textual Evidence
One of the vital parts of doing a literary analysis is to support your thesis statement with fitting textual evidence. Using textual evidence involves bringing in clauses from the literature you are analyzing and describing their relevance to your dispute.
Additionally, you must interpret every clause you state in the essay and state the reasons you chose to use them. Your chosen clauses must be well introduced and examined to convince the professor.
Applying clauses from the literature to your essay is not required often, although it is effective while analyzing the author's language. However, at times you might need to discuss plot topics or structural factors that are impossible to capture in a brief clause.
In such situations, rephrasing or summarizing parts of the literature is the right thing to do. In other words, you will need to discuss the significant parts of the texts in your way.
More than just a spell check
Editors on PapersOwl can edit your paper and give recommendations on how to improve your writing:
Punctuation
Sentence structure
Academic style
How to Write a Conclusion for a Literature Essay?
While writing a conclusion of your essay , it should be about putting the finishing touches on your essay. In this section, all you need to do is to rephrase your aforementioned main points and try to make them clearer to the person who reads it.
Additionally, one of the best ways to go about this is to summarize your disputes and then discuss the conclusion they brought about. You should visit the write my essay for me portal if you don't understand how to write a conclusion for a literary analysis. At the aforementioned portal, you are guaranteed to have your analysis done by expert writers ahead of your deadline.
Note that while working on your conclusion, you do not need to discuss any disputes or points you did not discuss previously in your analysis.
Create a summary of your text
Literary analysis essay tips to use.
There are a lot of things you need to know when crafting a literary analysis paper. But there are a few tips that can make a massive difference. These will help you start writing in no time, form proper body paragraphs and include all literary elements your paper needs. When you cover all major points and structural elements, you can look at the best grade, which is something you want. Even the best writers have been using the same tips!
Literary analysis is complicated. Before you even start, you will need to read the novel, story or etc. You will need to understand it as well. A good literary analysis is only possible if you know and understand the topic. Yes, you need theoretical knowledge as well, and you need to get the main ideas at this point. How can you create a book report or a book review if you don't understand the masterpiece?
Gather and define evidence
Collect all the pieces of evidence you can. These are key points, and a core argument can make a massive difference. This is the same as with other research paper stories you have. A specific character, the work's structure, and a third-person narrator are all some of the facts you need to pay attention to.
Here we must add that you have to gather contradictory evidence as well! Even one sentence can be important. In a short story, this is harder to find but still present.
Try this tip as soon as you are done reading. You will want to write down dramatic irony, confusing facts, the main point of the book, interesting things, and all the rest that might be needed during the next steps. One aspect here is to form a list of all the things you have discovered. One idea can be to try and clarify all the facts.
Start with a thesis statement
A thesis statement must be debatable. What this means is that you cannot use a fact for this purpose. Literary analysis essay must be open for debate, and as such, you need to make your academic assignment open for discussion.
Maybe other students have a different opinion. Your analysis aims towards creating your own opinion and defending it. You can start with this in the first sentence, and you can use figurative language or narrative voice.
At this time, you should have arguments and evidence. Now you have to organize them. Literary analysis implies that you have covered all the arguments. Different analysis literature techniques will allow you to try different things. But, always start with the strongest argument. Provide strong evidence, then.
Once you are done with the literary analysis introduction and the first argument, you can proceed to the next one. All of this means that the critical analysis was successful, and you understood the main goal. This is the author's opinion of you, so keep that in mind as well. You need to present a new perspective and try to cover different scenes' main themes and an appealing introductory paragraph.
No matter which literary techniques you are using, start with the draft . This will be a preview of your work. If you have made a mistake with the last paragraph, three paragraphs, or even a single sentence-long section mistake, you can correct them. Try all of this as a first-person narrator and check the analysis essay before you proceed.
The odds are high that you have made a single mistake. Now you can correct all of them. Maybe some arguments will look better in a different part of the paper. Perhaps the supernatural forces arguments you have used should be explained in detail. Refine the paper, and you will see the difference.
Readers understand that your paper was tough. But this doesn't mean you can make a mistake. The only thing you can do to remedy this is to proofread the five-paragraph essay and correct any issues. Even if you use all literary devices, you still have to proofread it.
Start with the body paragraphs
The literary analysis step-by-step guide will tell you that you can start with the main section. Once you are done with the final paragraph, you can go to the beginning and write it. You can use this on other essay tasks as well. Why? Because you will have a much better grasp in the end than in the beginning.
Ask your friend what he/she thinks about it
Now when you have an original thesis, have used literary criticism properly, and used narrative voice alongside different literary devices, you need to do one thing more. Ask a friend or even a family member to read it. Most of the time, they can find a mistake in the three paragraphs or how characters speak. Once you correct the analysis essay, you can get a better grade!
Final Thoughts
Educational institutions use literary analysis essays to improve the learning abilities of students. Although it might seem complex, with the basic knowledge of how to go about it and the help of experts, you won't find it difficult.
Creating a proper literary analysis essay requires you to know how to choose a title and an appropriate introduction. Besides that, you also need to know the appropriate manner of crafting a body for short or longer essays. Aside from that, you must learn how to write a fitting conclusion for your analysis.
Was this article helpful?
Thanks for your feedback.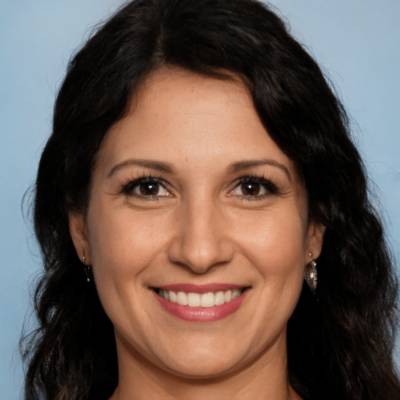 Dr. Karlyna PhD
I am a proficient writer from the United States with over five years of experience in academic writing. I comfortably complete given assignments within stipulated deadlines and at the same time deliver high-quality work, which follows the guidelines provided.
Readers also enjoyed
Legal essay topics for student.
Essay Writing Guides 20 likes
Science Essay Topics for Students
Essay Writing Guides 3 likes
Explanatory Essay Topics for Students
Essay Writing Guides 8 likes
WHY WAIT? PLACE AN ORDER RIGHT NOW!
Simply fill out the form, click the button, and have no worries!
What this handout is about
This handout describes some steps for planning and writing papers about literary texts. For additional information on writing about drama and poetry specifically, please see the Writing Center's handouts on writing about drama and on writing poetry explications .
Demystifying the process
Writing an analysis of a piece of literature can be a mystifying process. First, literary analyses (or papers that offer an interpretation of literary texts) rely on the assumption that stories, poems, and plays must mean something. How do such texts mean something? If an author wanted to convey a meaning, wouldn't she be much better off writing an essay just telling us what she meant?
It's pretty easy to see how at least some stories, for example, convey clear meanings or morals. Just think about a parable like the prodigal son or a nursery tale about "crying wolf." Stories like these are reduced down to the bare elements, giving us just enough detail to lead us to their main points, and because they are relatively easy to understand and tend to stick in our memories, they're often used in some kinds of education.
But if the meanings were always as clear as they are in parables, who would really need to write a paper analyzing them? Interpretations of literature would not be interesting if the meanings of these texts were clear to everyone who reads them. Thankfully (or perhaps regrettably, depending on your perspective) the texts we're asked to interpret in our classes are a good bit more complicated than most parables. They frequently use characters, settings, syntax, formal elements, and actions to illustrate issues that have no easy resolution. They show different sides of a problem, and they can raise new questions. In short, the literary texts we read in class have meanings that are arguable and complicated, and it's our job to sort them out.
It might seem that these texts do have specific meanings, and the instructor has already decided what those meanings are. But even the most well-informed professor rarely arrives at conclusions that someone else wouldn't disagree with. In fact, most professors are aware that their interpretations are debatable and actually love a good argument. But let's not go to the other extreme. To say that there is no one answer is not to say that anything we decide to say about a literary text is valid, interesting, or valuable. Interpretations of literature are often opinions, but not all opinions are equal.
So what makes a valid and interesting opinion? A good interpretation of fiction will:
avoid the obvious (in other words, it won't argue a conclusion that most readers could reach on their own from a general knowledge of the story)
support its main points with strong evidence from the story
use careful reasoning to explain how that evidence relates to the main points of the interpretation.
The following steps are intended as a guide through the difficult process of writing an interpretive paper that meets these criteria. Writing tends to be a highly individual task, so adapt these suggestions to fit your own habits and inclinations.
Writing a paper on fiction in 9 steps
1. become familiar with the text.
There's no substitute for a good general knowledge of your text. A good paper inevitably begins with the writer having a solid understanding of the work that she interprets. Being able to have the whole book, short story, poem, or play in your head—at least in a general way—when you begin thinking through ideas will be a great help and will actually allow you to write the paper more quickly in the long run. It's even a good idea to spend some time just thinking about the text. Flip back through the book and consider what interests you about this piece of writing—what seemed strange, new, or important?
2. Explore potential topics
Perhaps your instructor has given you a list of topics to choose, or perhaps you have been asked to create your own. Either way, you'll need to generate ideas to use in the paper—even with an assigned topic, you'll have to develop your own interpretation. Let's assume for now that you are choosing your own topic.
After reading your text, a topic may just jump out at you, or you may have recognized a pattern or identified a problem that you'd like to think about in more detail. What is a pattern or a problem?
A pattern can be the recurrence of certain kinds of imagery, vocabulary, formal elements (like rhyme and meter), or events. Usually, repetition of particular aspects tends to render those elements more conspicuous. Let's say I'm writing a paper on Mary Shelley's novel Frankenstein . In the course of reading that book, I keep noticing the author's use of biblical imagery: Victor Frankenstein anticipates that "a new species would bless me as its creator and source" (52) while the monster is not sure whether to consider himself as an Adam or a Satan. These details might help me interpret the way characters think about themselves and about each other, as well as allow me to infer what the author might have wanted her reader to think by using the Bible as a frame of reference. On another subject, I also notice that the book repeatedly refers to types of education. The story mentions books that its characters read and the different contexts in which learning takes place.
A problem, on the other hand, is something that bugs you or that doesn't seem to add up. For example, a character might act in some way that's unaccountable, a narrator may leave out what we think is important information (or may focus on something that seems trivial), or a narrator or character may offer an explanation that doesn't seem to make sense to us. Not all problems lead in interesting directions, but some definitely do and even seem to be important parts of the text. In the novel Frankenstein , Victor works day and night to achieve his goal of bringing life to the dead, but once he realizes his goal, he is immediately repulsed by his creation and runs away. Why? Is there something wrong with his creation, something wrong with his goal in the first place, or something wrong with Victor himself? The book doesn't give us a clear answer but seems to invite us to interpret this problem.
If nothing immediately strikes you as interesting or no patterns or problems jump out at you, don't worry. Just start making a list of whatever you remember from your reading, regardless of how insignificant it may seem to you now. Consider an image that stuck with you, a character's peculiar behavior or comments, a word choice that you found interesting, the unusual way the narrator describes an event, or the author's placement of an action in an odd context.
There's a good chance that some of these intriguing moments and oddities will relate to other points in the text, eventually revealing some kind of pattern and giving you potential topics for your paper. Also keep in mind that if you found something peculiar in the text you're writing about, chances are good that other people will have been perplexed by these moments as well and will be interested to see how you make sense of it all. It's even a good idea to test your ideas out on a friend, a classmate, or an instructor since talking about your ideas will help you develop them and push them beyond obvious interpretations of the text. And it's only by pushing those ideas that you can write a paper that raises interesting issues or problems and that offers creative interpretations related to those issues.
3. Select a topic with a lot of evidence
If you're selecting from a number of possible topics, narrow down your list by identifying how much evidence or how many specific details you could use to investigate each potential issue. Do this step just off the top of your head. Keep in mind that persuasive papers rely on ample evidence and that having a lot of details to choose from can also make your paper easier to write.
It might be helpful at this point to jot down all the elements of the text that have some bearing on the two or three topics that seem most promising. This can give you a more visual sense of how much evidence you will have to work with on each potential topic. It's during this activity that having a good knowledge of your text will come in handy and save you a lot of time. Don't launch into a topic without considering all the options first because you may end up with a topic that seemed promising initially but that only leads to a dead end.
4. Write out a working thesis
Based on the evidence that relates to your topic—and what you anticipate you might say about those pieces of evidence—come up with a working thesis. Don't spend a lot of time composing this statement at this stage since it will probably change. A changing thesis statement is a good sign that you're starting to say more interesting and complex things on your subject. (Our Thesis Statements handout provides an example of a developing thesis statement for a literary analysis assignment.) At this point in my Frankenstein project , I've become interested in ideas on education that seem to appear pretty regularly, and I have a general sense that aspects of Victor's education lead to tragedy. Without considering things too deeply, I'll just write something like "Victor Frankenstein's tragic ambition was fueled by a faulty education."
5. Make an extended list of evidence
Once you have a working topic in mind, skim back over the text and make a more comprehensive list of the details that relate to your point. For my paper about education in Frankenstein , I'll want to take notes on what Victor Frankenstein reads at home, where he goes to school and why, what he studies at school, what others think about those studies, etc. And even though I'm primarily interested in Victor's education, at this stage in the writing, I'm also interested in moments of education in the novel that don't directly involve this character. These other examples might provide a context or some useful contrasts that could illuminate my evidence relating to Victor. With this goal in mind, I'll also take notes on how the monster educates himself, what he reads, and what he learns from those he watches. As you make your notes keep track of page numbers so you can quickly find the passages in your book again and so you can easily document quoted passages when you write without having to fish back through the book.
At this point, you want to include anything, anything, that might be useful, and you also want to avoid the temptation to arrive at definite conclusions about your topic. Remember that one of the qualities that makes for a good interpretation is that it avoids the obvious. You want to develop complex ideas, and the best way to do that is to keep your ideas flexible until you've considered the evidence carefully. A good gauge of complexity is whether you feel you understand more about your topic than you did when you began (and even just reaching a higher state of confusion is a good indicator that you're treating your topic in a complex way).
If, for example, you are jotting down your ideas about Frankenstein , you can focus on the observations from the narrator or things that certain characters say or do. These elements are certainly important. It might help you come up with more evidence if you also take into account some of the broader components that go into making fiction, things like plot, point of view, character, setting, and symbols.
Plot is the string of events that go into the narrative. Think of this as the "who did what to whom" part of the story. Plots can be significant in themselves since chances are pretty good that some action in the story will relate to your main idea. For my paper on education in Frankenstein , I'm interested in Victor's going to the University of Ingolstadt to realize his father's wish that Victor attend school where he could learn about another culture. Plots can also allow you to make connections between the story you're interpreting and some other stories, and those connections might be useful in your interpretation. For example, the plot of Frankenstein , which involves a man who desires to bring life to the dead and creates a monster in the process, bears some similarity to the ancient Greek story of Icarus who flew too close to the sun on his wax wings. Both tell the story of a character who reaches too ambitiously after knowledge and suffers dire consequences.
Your plot could also have similarities to whole groups of other stories, all having conventional or easily recognizable plots. These types of stories are often called genres. Some popular genres within fiction include the gothic, the romance, the detective story, the bildungsroman (this is just a German term for a novel that is centered around the development of its main characters), and the novel of manners (a novel that focuses on the behavior and foibles of a particular class or social group). These categories are often helpful in characterizing a piece of writing, but this approach has its limitations. Many novels don't fit nicely into one genre, and others seem to borrow a bit from a variety of different categories; the same can be said for other forms of literature, like poetry and drama. For example, given my working thesis on education, I am more interested in Victor's development than in relating Frankenstein to the gothic genre, so I might decide to treat the novel as a bildungsroman.
And just to complicate matters that much more, it's important to take into account not only the larger genre(s) a literary piece fits within (like the bildungsroman and the gothic) but also the form(s) utilized in that piece. For example, a story might be told in a series of letters (this is called an epistolary form), in a sequence of journal entries, or in a combination of forms ( Frankenstein is actually told as a journal included within a letter).
These matters of form can also introduce questions of point of view, that is, who is telling the story and what do they or don't they know. Is the tale told by an omniscient or all-knowing narrator who doesn't interact in the events, or is it presented by one of the characters within the story? Can the reader trust that person to give an objective account, or does that narrator color the story with her own biases and interests?
Character refers to the qualities assigned to the individual figures in the plot. Consider why the author assigns certain qualities to a character or characters and how any such qualities might relate to your topic. For example, a discussion of Victor Frankenstein's education might take into account aspects of his character that appear to be developed (or underdeveloped) by the particular kind of education he undertakes. Victor tends to be ambitious, even compulsive about his studies, and I might be able to argue that his tendency to be extravagant leads him to devote his own education to writers who asserted grand, if questionable, conclusions.
Setting is the environment in which all of the actions take place. What is the time period, the location, the time of day, the season, the weather, the type of room or building? What is the general mood, and who is present? All of these elements can reflect on the story's events, and though the setting of a story tends to be less conspicuous than plot and character, setting still colors everything that's said and done within its context. If Victor Frankenstein does all of his experiments in "a solitary chamber, or rather a cell, at the top of the house, and separated from all the other apartments by a staircase" (53), we might conclude that there is something anti-social, isolated, and stale, maybe even unnatural, about his project and his way of learning.
Obviously, if you consider all of these elements, you'll probably have too much evidence to fit effectively into one paper. In this example using the novel Frankenstein , your goal is merely to consider each of these aspects of fiction and include only those that are most relevant to your topic and most interesting to your reader. A good interpretive paper does not need to cover all elements of the story—plot, genre, narrative form, character, and setting. In fact, a paper that did try to say something about all of these elements would be unfocused. You might find that most of your topic could be supported, for instance, by a consideration of character alone. That's fine. For my Frankenstein paper, I'm finding that my evidence largely has to do with the setting, evidence that could lead to some interesting conclusions that my reader probably hasn't recognized on her own.
6. Select your evidence
Once you've made your expanded list of evidence, decide which supporting details are the strongest. First, select the facts which bear the closest relation to your thesis statement. Second, choose the pieces of evidence you'll be able to say the most about. Readers tend to be more dazzled with your interpretations of evidence than with a lot of quotes from the book. It would be useful to refer to Victor Frankenstein's youthful reading in alchemy, but my reader will be more impressed by some analysis of how the writings of the alchemists—who pursued magical principles of chemistry and physics—reflect the ambition of his own goals. Select the details that will allow you to show off your own reasoning skills and allow you to help the reader see the story in a way he or she may not have seen it before.
7. Refine your thesis
Now it's time to go back to your working thesis and refine it so that it reflects your new understanding of your topic. This step and the previous step (selecting evidence) are actually best done at the same time, since selecting your evidence and defining the focus of your paper depend upon each other. Don't forget to consider the scope of your project: how long is the paper supposed to be, and what can you reasonably cover in a paper of that length? In rethinking the issue of education in Frankenstein , I realize that I can narrow my topic in a number of ways: I could focus on education and culture (Victor's education abroad), education in the sciences as opposed to the humanities (the monster reads Milton, Goethe, and Plutarch), or differences in learning environments (e.g. independent study, university study, family reading). Since I think I found some interesting evidence in the settings that I can interpret in a way that will get my reader's attention, I'll take this last option and refine my working thesis about Victor's faulty education to something like this:
"Victor Frankenstein's education in unnaturally isolated environments fosters his tragic ambition."
8. Organize your evidence
Once you have a clear thesis you can go back to your list of selected evidence and group all the similar details together. The ideas that tie these clusters of evidence together can then become the claims that you'll make in your paper. As you begin thinking about what claims you can make (i.e. what kinds of conclusions you can reach) keep in mind that they should not only relate to all the evidence but also clearly support your thesis. Once you're satisfied with the way you've grouped your evidence and with the way that your claims relate to your thesis, you can begin to consider the most logical way to organize each of those claims. To support my thesis about Frankenstein , I've decided to group my evidence chronologically. I'll start with Victor's education at home, then discuss his learning at the University, and finally address his own experiments. This arrangement will let me show that Victor was always prone to isolation in his education and that this tendency gets stronger as he becomes more ambitious.
There are certainly other organizational options that might work better depending on the type of points I want to stress. I could organize a discussion of education by the various forms of education found in the novel (for example, education through reading, through classrooms, and through observation), by specific characters (education for Victor, the monster, and Victor's bride, Elizabeth), or by the effects of various types of education (those with harmful, beneficial, or neutral effects).
9. Interpret your evidence
Avoid the temptation to load your paper with evidence from your text. To get your readers' interest, you need to draw their attention to elements of the story that they wouldn't necessarily notice or understand on their own. Each time you use a specific reference to your story, be sure to explain the significance of that evidence in your own words. If you're quoting passages without interpreting them, you're not demonstrating your reasoning skills or helping the reader. Our handout on Paragraph Development can offer some guidance in this process; it provides a "5 Step Process to Paragraph Development" that prompts writers to explain, or interpret, each piece of evidence they include in a paragraph. In most cases, interpreting your evidence merely involves putting into your paper what is already in your head. Remember that we, as readers, are lazy—all of us. We don't want to have to figure out a writer's reasoning for ourselves; we want all the thinking to be done for us in the paper.
General hints
The previous nine steps are intended to give you a sense of the tasks usually involved in writing a good interpretive paper. What follows are just some additional hints that might help you find an interesting topic and maybe even make the process a little more enjoyable.
Make your thesis relevant to your readers
You'll be able to keep your readers' attention more easily if you show how your argument relates to something that concerns or interests them. Can you tell your reader something relevant about the context of the text you're interpreting, about the human condition, or about broader questions? Avoid writing a paper that identifies a pattern in a story but doesn't quite explain why that pattern leads to an interesting interpretation. Identifying the biblical references in Frankenstein might provide a good start to a paper—Mary Shelley does use a lot of biblical allusions—but a good paper must also tell the reader how those references are meaningful. Your thesis should be able to answer the brutal question "so what?"
For example, you can ask yourself how the topic you've selected connects to a larger category of concern. Think broadly. Literature scholars have identified connections between literature and the following: economics, family dynamics, education, religion, mortality, law, politics, sexuality, history, psychology, the environment, technology, animality, citizenship, and migration, among others. For readers, these concerns are also crosscut race, class and gender, which makes these intersecting categories dependable sources of interest. For example, if you've traced instances of water imagery in a novel, a next step may be to look at how that imagery is used in the text to imply something about, for instance, femininity and/or race.
Don't assume that as long as you address one of these issues, your paper will be interesting. As mentioned in step 2, you need to address these big topics in a complex way. Avoid going into a topic with a preconceived notion of what you'll find. Be prepared to challenge your own ideas about what gender, race, or class mean in a particular text.
Select a topic of interest to you
Though you may feel like you have to select a topic that sounds like something your instructor would be interested in, don't overlook the fact that you'll be more invested in your paper and probably get more out of it if you make the topic something pertinent to yourself. Pick a topic that might allow you to learn about yourself and what you find important. At the same time, your argument will be most persuasive if it's built on the evidence you find in the text (as mentioned in step 5).
Make your thesis specific
The effort to be more specific almost always leads to a thesis that will get your reader's attention, and it also separates you from the crowd as someone who challenges ideas and looks into topics more deeply. A paper about education in general in Frankenstein will probably not get my reader's attention as much as a more specific topic about the impact of the learning environment on the main character. My readers may have already thought to some extent about ideas of education in the novel, if they have read it, but the chance that they have thought through something more specific like the educational environment is slimmer.
A note about genre and form
While this handout has used the example of a novel, Frankenstein , to help illustrate how to develop an argument about a literary text, the steps discussed above can apply to other forms of literature, too. But just as, however, fiction has certain features that guide your analysis (like plot and point of view), other literary forms can have their own unique formal elements that must be considered and can also fit within certain larger genres or literary traditions. For example, John Milton's Paradise Lost is a long poem in the epic tradition that utilizes a specific meter (unrhymed iambic pentameter); these particularities of genre and form would likely shape your analysis of that text. For more information about how to analyze poetry, see our Poetry Explications handout ; for more information about how to analyze drama, see our Drama handout .
Works consulted
We consulted these works while writing this handout. This is not a comprehensive list of resources on the handout's topic, and we encourage you to do your own research to find additional publications. Please do not use this list as a model for the format of your own reference list, as it may not match the citation style you are using. For guidance on formatting citations, please see the UNC Libraries citation tutorial . We revise these tips periodically and welcome feedback.
Barnet, Sylvan, and William E. Cain. 2011. A Short Guide to Writing About Literature , 12th ed. New York: Pearson.
Shelley, Mary. 2011. Frankenstein: Norton Critical Edition , edited by J. Paul Hunter, 2nd ed. New York: W.W. Norton.
Make a Gift
Home / Essay Samples / Literature
Essays on Literature
A literary essay deals with poems, short stories, novels in an attempt to understand them in detail, to compare them with each other, to attribute them to a particular literary movement, to a particular age and culture. Such an essay could perform an analysis of specific content, of main or secondary characters, of the themes, symbolism, literary devices, narration style. Understanding certain works of literature can often be very challenging without some preliminary research and without consulting expert opinion, hence, such essays are highly beneficial for greater insight. Alternatively, students are asked to express their own impressions, feelings, and opinions after reading a literary work, which helps with self-expression or with learning to deliver objective criticism.
Exploring "Confetti Girl" and "Tortilla Sun"
The short stories "Confetti Girl" by Diana Lopez and "Tortilla Sun" by Jennifer Cervantes offer poignant glimpses into the lives of young protagonists navigating the complexities of identity, heritage, and belonging. Through their unique perspectives, these stories explore the challenges and rewards of coming to...
The Bean Trees by Barbara Kingsolver: an Exploration of Identity
"The Bean Trees" is a novel by Barbara Kingsolver that delves into the lives of its characters as they navigate challenges, form relationships, and undergo personal transformations. This essay analyzes the central themes of the novel, focusing on the characters' journeys of self-discovery, the resilience...
An Analysis of "I Stand Here Ironing" by Tillie Olsen
Tillie Olsen's poignant short story, "I Stand Here Ironing," delves into the complex emotions and reflections of a mother as she looks back on her daughter's upbringing. Through the mother's introspective monologue, the story explores themes of motherhood, sacrifice, regret, and the challenges of navigating...
An Analysis of Emily Dickinson's "Hope is the Thing with Feathers"
Emily Dickinson's poem "Hope is the Thing with Feathers" is a profound exploration of the intangible yet enduring nature of hope. Written during a period of personal introspection and creative expression, this poem has resonated with readers for generations due to its universal themes and...
An Analysis of "The War Prayer" by Mark Twain
"The War Prayer," a thought-provoking short story by Mark Twain, delves into the complex dynamics of war, patriotism, and the unspoken consequences of nationalistic fervor. Written during a time of social and political turmoil, Twain's story challenges the glorification of war and underscores the stark...
An Analysis of "Salvador Late Or Early" by Sandra Cisneros
Sandra Cisneros, a renowned contemporary author, has a gift for capturing the essence of human experiences in her works. "Salvador Late or Early," a poignant poem by Cisneros, provides a window into the world of Salvador, a young boy who navigates life's challenges with an...
Hamlet's Madness: a Study of Realism and Feigned Insanity
The enigmatic nature of Hamlet's mental state in William Shakespeare's iconic play "Hamlet" has fueled extensive scholarly debate regarding whether his madness is authentic or merely a calculated façade. This essay embarks on a comprehensive exploration of the complexities surrounding Hamlet's mind, scrutinizing the evidence...
Soldier's Home Analysis: Understanding the Cost of War
"Soldier's Home," a short story by Ernest Hemingway, offers a profound exploration of the psychological and emotional toll that war exacts on returning soldiers. This essay delves into the multifaceted themes, narrative elements, and character dynamics of the story, examining the protagonist's struggle to reintegrate...
Brokeback Mountain: Exploring Themes and Impact
"Brokeback Mountain," directed by Ang Lee, is a cinematic masterpiece that has left an indelible mark on both the film industry and cultural discourse. This essay delves into the themes presented in the film, their significance, and the lasting impact that "Brokeback Mountain" continues to...
The Rocking-horse Winner: Unveiling Hidden Desires
D.H. Lawrence's short story "The Rocking-Horse Winner" delves into the complexities of human desires and the destructive power of materialism. This essay analyzes the themes of luck, greed, and the pursuit of wealth, while also examining the characters' emotional turmoil and the haunting consequences of...
Trying to find an excellent essay sample but no results?
Don't waste your time and get a professional writer to help!
Greek Mythology
Literary Genres
The Great Gatsby
The Crucible
To Kill a Mockingbird
Of Mice and Men
Lord of The Flies
Animal Farm
Frankenstein
The Story of An Hour
Fahrenheit 451
Into The Wild
The Yellow Wallpaper
Things Fall Apart
Catcher in The Rye
The Things They Carried
Brave New World
A Modest Proposal
The Most Dangerous Game
The Tell Tale Heart
The Cask of Amontillado
The Outsiders
The House on Mango Street
Between The World and Me
Harry Potter
The Alchemist
The Road Not Taken
All Quiet on The Western Front
The Necklace
A Separate Peace
Tuesdays With Morrie
A Very Old Man With Enormous Wings
The Fall of The House of Usher
An Occurrence At Owl Creek Bridge
Song of Solomon
The Interlopers
Alone Together
Station Eleven
The Masque of The Red Death
The Ones Who Walk Away From Omelas
Where The Red Fern Grows
Mrs. Dalloway
The Canterbury Tales
Romeo and Juliet
A Raisin in The Sun
Doctor Faustus
The Odyssey
George Orwell
Ralph Waldo Emerson
Edgar Allan Poe
Langston Hughes
Walt Whitman
Zora Neale Hurston
Malcolm Gladwell
Chris Mccandless
Joseph Campbell
Winesburg Ohio
American Literature
Book Report
Book Review
Favorite Author
Feminist Literary Criticism
Literary Criticism
Literary Devices
Literary Genre
Literature Review
Marxist Criticism
Rhetorical Question
Translation
Understanding
Victorian Literature
samplius.com uses cookies to offer you the best service possible.By continuing we'll assume you board with our cookie policy .--> -->