Thank you for your interest in our company.
Unfortunately, we are not hiring writers now due to low season.
We will be glad to review your application in the future.

Plagiarism checker Do The Check
Academic editing Ask For Help
Samples database View Samples Base
How To Write An Autobiography Essay?
11 Apr 2022
Quick Navigation
❓What Is An Autobiography Essay?
✍️Steps In Writing An Autobiographical Essay
📑How to Structure an Autobiography Essay?
💡What is an Autobiography Essay Outline
✏️How to Title an Autobiography Essay
✅What is the Best Autobiography Essay Format?
📄Autobiography Essay Examples
Do you want to know how to write an autobiography? An autobiographical essay is a major part of many college applications and several jobs that focuses on a specific event or situation in your life that led to certain results or lessons acquired. An autobiographical essay is a major part of many college applications and several jobs that focuses on a specific event or situation in your life that led to certain results or lessons acquired. With an autobiography text, students can expose a part of their personality and showcase important parts of their lives that can't be included in a resume or interview.
Writing this is not a one-day task because it requires a certain grade of preparation, outlining, drafting, and proofreading, which can take a good deal of time. Anyone can achieve a professional and quality autobiography piece if they follow the proper requirements and format standards. If you're struggling with this assignment and need some guidance, you can buy essays with us to ensure the quality of your work.
Improve your grades with our Essay Writing Course
Academic writing is easy… if you know how. Learn to write essays from a PapersOwl writer who has written over 800 papers
What Is An Autobiography Essay?
The autobiographical essay definition states that an autobiographical essay is a paper that focuses solely on your life, generally on an event or situation that had a major impact on you, and it is often part of many college applications, as well as for scholarships, contests, and sometimes job offers too.
Writing an essay of this kind is not as simple as most students think. Thus having complete freedom on the topic can lead to complications, lack of motivation, and others, but it is not impossible to write. The autobiography paper showcases details of your life and your personality that you can't mention in your applications or on your CV.
It is usually centered around a specific event or key moment in a person's life that will later be supported by evidence (flashbacks, stories, crucial details) and background information that will allow readers to fully understand the writer's point of view. You need to prepare well for writing an autobiographical essay, and you need to pay close attention to the narrative and memoir aspects of the process.
Now that you know what an autobiographical essay is, you will want to learn how to start an autobiography. To start an autobiography, you will need to continue reading. All autobiographies are able to stay interested and make life look completely different and special. This is done because autobiographical writing is an advanced essay writing and one that can have 8 steps or more and be focused on guide & career. It is a book of the entire life, or it can be. Most essay topics are short, focused on college & career, parts of the author's life, or clear and concise. On the contrary, we have autobiographical essays about Nelson Mandela and similar people from the world. When is an autobiography written like a pro? Simply said, when it reflects the main situations in the life of an author that changed his life dramatically. That's why you need to know how to start an autobiography and what is an autobiographical essay.
Need help with an autobiography essay?
Get your paper written by a professional writer
Steps In Writing An Autobiographical Essay
Writing an autobiographical essay takes time, as with any other paper, but especially, it needs structuring and planning. So, how to write an autobiography essay for college? Students can write a proper autobiography paper in three easy steps. You can use these for high school, college & other purposes. You can even find some similarities to elements from New York Times and video lessons. This essay writing can be a long walk in the life story & examples can make this simpler. Video lessons these days have a huge role overall, and they can make autobiographical writing and most autobiographical essays better and more appealing. Always consider essay topics that you are fond of.
Step 1: Take Your Time Planning
The first step to writing a quality paper is to define the outline. It basically means writing down key points you must include, your goals and purpose as well as a temporary title (which you can later modify according to your end result).
Choosing a topic is essential too. With an autobiographical essay, it is important to talk about a real story from your life and how, as well as why, had a major impact on you. Accomplishments and hard challenges are two of the most chosen topics for this kind of article. Further, eye-catching titles are very important to engage readers before they even begin going through the paper. All memoir processes of this kind require this. This particular essay writing of autobiographies is narrative, so more planning is mandatory.
Step 2: Writing Process
After finishing your outline with as much detail as you can, it is time to start the writing process. Beginning with an eye-catching sentence or paragraph that will captivate your reader's attention is highly advisable, all while exposing the purpose and main idea of your paper in your autobiography statement.
If you're searching "how to write an autobiographical essay?" here are a few tips that can help you achieve a professional paper that will showcase your story perfectly.
Your autobiography essay should be written in the first person and with as many details as possible (background, setting of the story, feelings). The standard written format for an autobiography is chronological, so make sure to carefully format your paper before writing so you don't forget anything and cover everything you need.
The paper should start with a proper autobiographical introduction that explains why you are writing the piece and what you expect your readers to do with the information.
End your autobiography essay writing process in a clear and understandable way but that also leaves a mark on your audience.
Stuck with finding the right title?
Get plenty of fresh and catchy topic ideas and pick the perfect one with PapersOwl Title Generator.
Step 3: Revise And Polish Your Paper
After writing a complete autobiography paper, you'll need to take some time revising and polishing the piece to fix any mistakes and rewrite incoherent sentences.
Some things to have in mind include:
Pay extra and careful attention to grammar and punctuation errors.
Detailing situations and events as much as possible gives readers enough background information and reading insights.
Use different writing techniques such as questions, retrospection, etc.
To complete an autobiography, you must be true to yourself and write about what you care about and what matters the most.
How to Structure an Autobiography Essay?
The structure of an autobiographical essay will vary depending on the person, but generally, the following autobiography format is the most commonly used among students.
Introduction
Your autobiography essay introduction has three key goals: to let readers know what your paper is about, present the main idea of the piece, and engage your audience's attention by reading more. This small paragraph must be precise and straight to the point. One to three sentences long as maximum.
The autobiography essay outline will allow you to write just the right number of words and topics necessary to create a professional and eye-catching essay.
For the body of the paper, the autobiography essay format is very important to present information and create a powerful story. This part doesn't have limitations or specific requirements that students must follow, but there are a few things that should be taken into account when writing an autobiographical essay.
Each body paragraph should talk about one event or story (or maybe two, but only if they are related) to maintain a clear and well-structured path through the paper.
Because it is an autobiography, it is essential to write clearly and with details. Think as if you were reading about someone else's life. You'd want to have some background information, context, characters and their relationship with the protagonist, and so on.
This kind of paper doesn't have to be strictly written in chronological order, but it does need some logical structure that retrospections, flashbacks, etc can follow. Further, it is essential to transition to another paragraph smoothly and clearly.
Writing a proper autobiographical essay for college includes assembling an award-winning conclusion, in which students can summarize their papers' ideas and direct readers to other lectures or simply leave a powerful message. As well as the introduction, the conclusion shouldn't be longer than a few lines.
Build your thesis statement
This is AI-powered online tool that lets you create a thesis statement about any topic you need.
Simple interface
Works with any type of paper
Absolutely free
Unlimited attempts
What is an Autobiography Essay Outline and is it necessary to write it?
An essay outline is typically a one-page document or piece of paper where the student writes down the main ideas and points of the essay before beginning to write. This helps with narrowing the goal of the piece as well as serving as a guide to avoiding forgetting anything. Every autobiographical essay outline is different, but following the guidelines mentioned below will ensure a great structure that presents clear and logical information to any audience.
If you're having trouble with this part and are looking for how to write an autobiographical sketch, here's a helpful design:
Autobiographical statement with the main idea and crucial points of the paper.
Include background information to engage readers and give context.
Detailed information that supports your introduction. Include facts, reasons, and a clear and understandable transition between each paragraph. At least three paragraphs should be written.
Use the autobiographical sketch to keep track of your ideas and establish a good order of appearance.
Remind your thesis statement again and summarize your paper's ideas.
Include a lesson you've learned from everything written, or add your final thoughts on the piece.
How to Title an Autobiography Essay
When writing an autobiography essay, there are no rules for beginning at a certain point, some students prefer to write the title first, and others leave the tasks to the end. How to begin an autobiographical essay depends on the writer, but one of the most important things, regardless of its order, is coming up with a good title.
The key points to consider when titling an autobiography are:
Keeping the title short and precise
Make it as engaging as possible
Don't include every keyword you chose in this part
Some good title examples are:
The Moment That Changed It All
What My First Day At The Office Taught Me
What is the Best Autobiography Essay Format?
The most acceptable autobiography essay format is chronological, where the events are presented consequently and follow a proper timeline. Resources like flashbacks, questions, freewriting and others are great to add details and depth to your paper.
Extra Tips on How to Write a Good Autobiography Essay
If you're wondering how to begin a biography essay about yourself, then you should pay attention to the following tips to write a flawless and professional paper:
Choose a meaningful event or situation that has a major impact on your life. Writing an autobiography takes time, and you should decide on a topic that interests you.
Define your target audience and constantly think about their reaction or possible reactions to your work, as well as how your paper might interest them.
Autobiographies are commonly written in first-person narrative.
How to complete an autobiography essay will depend on your assignment's guidelines as well. Always have in mind the requirements of the task.
Detail as much as possible. Background information is essential for readers to understand your essay better.
After finishing your autobiographical essay, spend some time proofreading and revising the paper to ensure it is presented in a clear way and without any grammatical errors.
Autobiography Essay Examples
With all the information above, any student can draft, write and achieve a professional and award-winning autobiography essay, but it is always good to have some reference examples to translate your ideas to other templates. Here are some autobiography essay examples that will inspire you to come up with your own ideas.
Title Page: Include the following information
Phone number or email
Date of creation
Thesis Statement:
Include what you're going to talk about, as well as mention the key points of your paper.
Body: At least three paragraphs supporting your idea and adding details.
Past: Talk about your childhood or memories to build up excitement.
Present: What you learned from that situation or how you're dealing with it.
Future: What do you intend to do with the skills, knowledge, or other things that you gained (or lost) from that situation/event?
Conclusion:
Mention your thesis statement again and add your final thoughts. Usually, students add a lesson or a positive message that can leave the reader satisfied and content with the paper read.
A more detailed autobiography essay example could be the following:
Your thesis statement goes here, where you can talk about the main ideas of your paper, why you chose that topic, and any key information you believe necessary to mention.
Introduction: Starting from the beginning or even further back (childhood, early adolescence, etc) is ideal for building up the story and giving readers proper background information.
Body : In the following paragraphs, you can include the first major life turn point and the explanation of it, as well as several complications or unimaginable events that happened, and finally, the point where all fell into place (or continued to go wrong).
Conclusion: Here, you'll wrap up the story and give readers your final thoughts or point of view after relieving and writing about the situation or event.
Writing an autobiography essay may seem like a challenging task. It's not often that we get to sit down and reflect on our life story, let alone write it down. Fortunately, Papersowl is here to help make the process smoother and more fulfilling. Our team of skilled writers can assist you in creating a captivating autobiography essay that showcases your life story in the best possible light. With Papersowl, you can rest assured that your unique story will be shared with the world in the most effective and impactful way possible.
Was this article helpful?
Thanks for your feedback.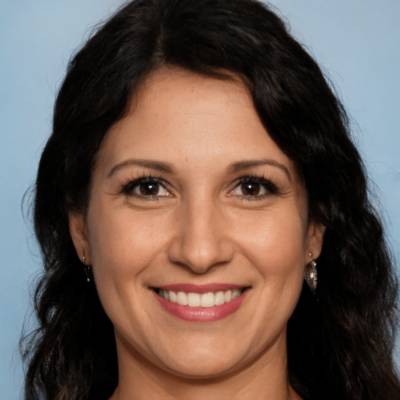 Dr. Karlyna PhD
I am a proficient writer from the United States with over five years of experience in academic writing. I comfortably complete given assignments within stipulated deadlines and at the same time deliver high-quality work, which follows the guidelines provided.
Readers also enjoyed
Actual pop culture essay topics for students.
Essay Writing Guides 14 likes
Process Analysis Essay Topics for Students
Leading tips on how to start an essay with a quote correctly.
Essay Writing Guides 45 likes
WHY WAIT? PLACE AN ORDER RIGHT NOW!
Simply fill out the form, click the button, and have no worries!
An autobiography essay is part of many applications for universities, scholarships, contests, colleges, and even job applications and you can't run away from it. Writing an autobiography essay means making a kind of a personal statement; a statement which makes the reader know more about you; your personality, character and even some of your own experiences. Therefore, this essay gives personal information. It does provide some of the details you didn't include in your application form or curriculum vitae, and this makes it critical writing. You should take this chance to stand out and tell more about yourself.
Generally, it's a simple essay. Its major distinguishing feature is you're the center of focus, your day to day life and some of the experiences you've had. Despite it being a bit similar with a regular essay that you can quickly tackle, an autobiography essay usually appears quite demanding too many students due to its "self-focused' nature.
How to write an autobiography? Typically, a student will have a task similar to this "Tell us about an experience or event in your life that completely changed your life and made you who you are right now' Sounds quite doable, right? It's not that demanding to able to go around such tasks and come out with successful essays. There are key factors on how to write an autobiography essay that you should keep in mind when writing your piece for purposes of making it such a memorable one.
How to Write an Autobiography Essay Step By Step
Despite the purpose of writing your autobiography essay, whether for class purposes or job application or maybe any other purpose, there are standard steps to be followed to make everything right.
Check out the steps:
Whether you're writing an autobiography for class or a winning scholarship essay, you always have to start with planning, during which you'll be able to clearly define your purpose and goals, choose an appropriate topic and make a draft.
Do you know how to write an autobiography about yourself? To begin with, you need to decide what you are writing about. For writing an autobiography about yourself, go for a real story from your life that you value, and that will bring out your personality. It's recommended that you write about a hard challenge you were faced with or a significant accomplishment. You should also be able to define your purpose. With this, you'll be able to focus on the right things.
Secondly, always consider your audience; who'll be reading your paper and what they expect to see in your writing. Once you've considered this, you can now start generating ideas for an essay concerning that. Try applying different techniques like:
Listing helps you compare the ideas you've generated and expound on them by engaging with other activities.
Try free writing any idea that comes into your mind and then come back to correct it later on.
Underline some of the critical information.
Clustering helps with highlighting key characters to be included in your autobiography essay.
Questioning helps you analyze specific ideas and channel the writing towards the right direction
Finally, you have to come up with an outline of your future essay. Make you explore all details to ease the writing process and help you not to forget anything.
After you are done planning on how to write an autobiography about yourself, now it's time to start drafting your essay based on the outline you created earlier on. How to start an autobiography? We'd like you to instead jump into the story; your introduction should start with an eye-catching memorable sentence that will immediately invite the reader into the story you'll be writing about, while at the same time stating your main idea. What next? Here are a few things on how to write an autobiography of myself:
Your story should always be in the first person
Use vivid details to describe your background and the setting of your story
Be careful not to make the writing too broad
Quotes don't always start essays unless it's very important
Your intriguing ideas should come first
Have smooth transitions between paragraphs; from the intro to the body
Finish with a clear and engaging conclusion; leave your readers with something to ponder on
Polish Your Work
You're already done with the structure on how to write an autobiography of myself. It's now time to look at some of the commonly made mistakes and ways around them to help improve your work;
Work on your grammar and punctuation
Adhere to the right structure on how to write an autobiography essay structure
Use enough vivid descriptions for your text; the more you make it more vivid, the more you make your writing more alive, exciting and memorable.
Apply some exciting techniques like; Go for a non-chronological manner to organize your essay; this might sound off because telling your story in order of events is useful, but there are other ways to use. For instance, you could introduce an idea in the midst of your writing and then switch back to the start.
Stay yourself; the biggest mistake you can ever make while writing an autobiography essay is not being yourself.
Enhancing Your Autobiography Essay
Before submitting your autobiography essay, ensure that you've answered the following questions:
Who are you?
Where do you come from?
What are your interests?
What are your strengths and talents?
What have you accomplished so far?
What are some of the life-changing events you've encountered so far?
Look out for the following sensitive topics:
Race and nationality
Income level
Gender and sexuality
Writing an autobiography essay can be quite challenging at times. However, you shouldn't be discouraged if you are having a hard time on how to write an autobiography, you can always turn to a professional writer to guide you through the step by step process involved in writing successful autobiography essays or you can find inspiration from an excellent essay example. Do you now know how to write an autobiography? Has this article helped you? Kindly leave your comments in the comments section below.
Write my essay now!
How to Write an Abstract for a Lab Report
How to Write Autobiography Essay
How to Write Cause and Effect Essay
How To Write Critical Essays
How To Write Dialogue In An Essay
How To Write Literary Analysis Essay
How To Write Literature Review Outline
Illustration Essay Topics
Impromptu Speech Topics
Informative Speech Examples
Literary Analysis Outline
Literature Review Examples
Money Back Guarantee
Narrative Essay Examples
Narrative Essay Outline
Nature vs Nurture Essay
Numbered Lists In An Essay
Order Your Excellent Paper
Paper Writing Service
Personal Experience Essay
Personal Narrative Essay
Personal Narrative Ideas
Personal Statement
Persuasive Essay Examples
Practical Abstract Examples
Problem Solution Essay
Profile Essay Example
Recycling Thesis Statements
Research Paper Conclusion
Research Paper Introduction
Research Paper Outline and Getting Writing Going
Research Paper Writing Help
Research Papers Examples
Responsibility Essay Sample
Rhetorical Analysis Essay Examples
Satire Essay
Synthesis Essay Outline
Tentative Thesis Statement
Thesis Proposal
Thesis Statement Examples
Thesis Statement on Racism
Tragic Hero Examples
Types of Essays: Informational Guide
Ways Of Preparing Your Homework
What Is a 5-Paragraph Essay
100 Best Cause and Effect Essay Topics
110+ Expository Essay Topics
Annotated Bibliography
APA Research Paper Outline
Assignment Help Australia
Best Debate Topics
Best Plagiarism Checker Online for Free
Biology Lab Report Example
Book Report
Buy College Papers
Buy Literature Review
Capstone Project Ideas
Case Study Writing
Cheap Essay Writing Services
Compare And Contrast Essay Examples
Custom Writing Service
Demonstration Speech Topics
Dependable Grand Quality Academic assistance at Any Level
Descriptive Essay Topics
Dissertation
Dissertation Proposal
Do My Homework For Me
Do My Project
Editing Service
Informative Speech Topics Example
How to Write a Critique
How to Write Satire Essay
How to Write an Annotated Bibliography
How to Write a Thematic Essay: Tips and Tricks
How To Write A Scholarship Essay
Essay Writing Guide
Famous American Writers
How To Write An Informative Essay: Simple Guides
Persuasive Speech Topics
[email protected] (for general questions)
[email protected] (complaints/suggestions regarding our services)
Skip to right header navigation
Skip to main content
Skip to secondary navigation
Skip to primary sidebar
Skip to footer
Study Abroad
How to Write An Autobiography Essay?
April 15, 2020 //  by  Amit Kumar
When students get the task to write an autobiography essay, often they have no idea about it. They start thinking about the famous biographical books. However, it's not about a book because you are a college student.
Please enable JavaScript
This article guides students on how to write an autobiography essay . The essay also includes a step-wise process for better understanding of students.
Table of Contents
What is the Autobiography Essay?
An autobiography essay refers to a standard paper regarding personal experience. However, it is not same as the personal essay. The autobiography essay can be about your emotions and any topic.
The autobiography essay focuses on particular events. Another question arises: Why colleges ask students to write an autobiography essay? In fact, competition is increasing in colleges day by day. Therefore, they want students to learn the art of expressing their feelings and thoughts.
Read More: How To Write An Analytical Essay?
You may have to write this type of paper for scholarship applications. In this case, it is a personal statement , and you will have to link your experience to your studies. Also, you will have to explain as to why you are eligible for the scholarship as a student.
Autobiography is the personal narration of someone's life or particular events or experiences. The writers write an autobiography in first-person account because it is the story about their own life.
For example,  Long Walk to Freedom  is an autobiography by Nelson Mandela. Similarly, there is a biography, which is also a narration of life or specific events, but the author is another person.
Memoir draws similarities with autobiography, but memoir stresses the author's earlier experiences. It may relate to special places, incidents or individuals from an author's life. For instance,  Becoming: A Guided Journal for Discovering Your Voice  is a memoir by Michelle Obama.
Step Wise Writing Guide
Following tips will be helpful for you to write an autobiography essay.
1. Consider your Audience
This is the fundamental step in any type of writing. Think about the people who will read your essay. If you are a student, your professors will read your paper. You need to think as to what do your teachers expect. The professors provide you hints in their lectures, pay attention to it.
 Generally, teachers tell students that what they expect students to write. If you are writing an essay for scholarship committee, think their way of selecting the candidates. You need to know what type of story and expression will convince them to consider you. In that regard, you should have clarity in mind.
Read More: How to Write a Transition Statement Essay?
2. Select Your Story or a particular Experience
This is the first step toward writing an autobiography essay. To choose an experience or life event, use brainstorming techniques. Get a piece of paper and a pen, and start listing down some notable things that you have experienced till now.
You may think about past holidays, your first internship, meeting with a friend, first marathon or others.
If your professor allows you to select a theme for the essay, things may become more comfortable for you. When you have some ideas, choose the most appropriate one and start working on it.
Read More: How to Write A 500 Word Essay?
3. Prepare an Outline
You will follow the standard format of the paper. Your essay will have an introduction, body paragraphs, and you will end the essay with a conclusion. What will be the content in these sections?
Make some bullet points and explain those ideas in your essay. In this way, you will have clarity in your thoughts as to what to write in the sections.
Once you start focusing on the events, you will easily recall them to your memory, then pen down your thoughts coherently on the paper.
4. Follow Freewriting Technique
Compose your essay according to the outline that you have prepared earlier. Think freely and complete the entire paper, do not edit in between. Once you have completed your paper, now it's the time to edit if you deem it necessary.
If you think you need to edit your autobiography essay, review it thoroughly. Go through the entire text and analyze it critically. Keep in mind the chronological order of the events, check for any gaps in the information. Remove any unnecessary details.
 Importantly, check grammar and spelling errors. In other words, proofread it multiple times to make sure everything in the paper is perfect. Do not rush the things; take your time for this process.
Read More: Top 20 College Essay Ideas
Important Tips for Autobiography
When you have an idea what to write in your essay, it's better that you keep in mind the following tips.
Be Honest while writing ! Some students think they can exaggerate things to make the essay a bit lengthy. Do not do this! Your teachers expect you to account the events realistically and truthfully. Your professors are experienced people, and they would know if you exaggerate things. So, you may not receive appreciation from them.
Make sure your essay is persuasive . You aim to engage readers through your persuasive style of writing. Sometimes, lengthy and unnecessary details sound boring. Include an exciting description of events that could get the attention of readers. Remember, the essay is about yourself. Therefore, write the essay wholeheartedly.
Keep a logical flow . Ask yourself, are the events in sequence? Do they make a logical connection with each other? It is essential that the reader clearly understands what do you want to convey. Your entire essay should be coherent. Avoid using long sentences. Make sure all the paragraphs are well structured.
Questions Checklist about Writing an Autobiography Essay
Following are the relevant topics you can consider to write an Autobiography paper
What is the greatest achievement of your life?
What is the most unforgettable event or incident of your life?
How do you describe yourself as an individual?
How to Write an Autobiography Essay- Final Word
An autobiography is the personal narration of events or life experiences. When a person writes about their own story in a first-person account, this is an autobiography. Before writing the essay, think about your audience; what do they expect? Think about the notable event about your life, make an outline and start writing an Autobiography Essay.
Best Essay Writing Scholarships for International Students
Below we've listed some of the "Best Essay Writing Scholarships" which will be a great way to pay for your financial needs.
Student Scholarship Essay Contest at Fraser Institute
Highly motivated aspirants from all over the globe are invited to apply for the Student Scholarship Essay Contest in Canada. Organized by Fraser Institute, the program is designated just for high school students. Winning essays may be published in Fraser Institute journals and authors will have the opportunity to experience the peer-review process.
Provided By:  Fraser Institute Course:  Any degree Award:  $9,000-$3,000 Application Deadline:  June 1, 2020 Apply Now
Queen's Commonwealth Scholarship Essay Competition
The Royal Commonwealth Society is inviting applicants to take part in the scholarship essay competition. The QCEC is open to all citizens and residents of the Commonwealth aged 18 and under. Entries can be submitted in a number of different formats: for example, a poem, letter, article, story, essay or a short play/script.
Provided By:  Royal Commonwealth Society Course:  Any degree Award:  Varies Application Deadline:  June 30, 2020 Apply Now
Ayn Rand Institute Scholarship Essay Contest 2020
The Ayn Rand Institute (ARI) have open entries for Atlas Shrugged Essay Contest for the year 2020 from grade 12, college undergraduate and graduate students from all over the world. It offers various educational programs to enable students at all levels of knowledge. Candidates will get 1 winner receives $ 3,000, 2nd place: 2 winners receive $ 1,000 and 3rd place: 10 winners receive $ 500.
Provided By:  Ayn Rand Institute (ARI) Course:  Undergraduate and graduate Award:  $ 3,000, $ 1,000 and $ 500 Application Deadline:  April 30, 2020 Apply Now
Essaypro Writing Contest Scholarship 2020
Waiting for an opportunity to get a scholarship? If yes, then go ahead and apply for the EssayPro Writing Contest Scholarship for international aspirants having excellent writing skills. To apply for this opportunity, applicants need to demonstrate academic excellence. Top three winners will get the cash prizes. The first place holding applicant will receive $500, and the second and third place, winning candidates will receive $250 each!
Provided By:  Essaypro Course:  Any degree Award:  $500, $250 Application Deadline:  June 1, 2020 Apply Now
American Indian College Fund Scholarship Essay Competition
The American Indian College Fund is providing scholarships to American Indian and Alaska Native college students seeking undergraduate and graduate degrees at tribal colleges, nonprofit, and accredited schools. U.S. citizen or Canadian citizens are eligible to attend college in the U.S. under provisions of the Jay Treaty.
Provided By:  The American Indian College Fund Course:  Undergraduate and graduate Award:  Fund Application Deadline:  August 1, 2020 Apply Now
Top Universities for International Students to Study Abroad
About amit kumar.
FreeEducator.com blog is managed by Amit Kumar. He and his team come from the Oxford, Stanford and Harvard.
At FreeEducator, we strive to create the best admission platform so that international students can go to the best universities - regardless of financial circumstances.
By applying with us, international students get unlimited support and unbiased advice to secure the best college offers overseas.
Need help with studying abroad? or need a scholarship?
Schedule a no-cost consultation today!
We help students around the world with their college applications and related scholarships. With us you can apply for college admissions and we'll help you apply for all available scholarships with that.
You May Also Be Interested In:
How to Become Web Developer for Free?
Unesco calling application for international fund for cultural diversity.
Colleges in France for International Students
Colleges in germany for international students.
Best Ways for College Students to Make Money
Christmas Presents for College Students
Best Laptops for High School Students 2020
Best Remote Jobs for College Students
Best International Credit Card for Students
About FreeEducator
FreeEducator is a free study abroad and scholarships resource site for international students. FreeEducator was founded in August 2007 by Amit Kumar. The main goal of this site is to provide quality support to international students that allows them to improve their chances of success in life.
Email: [email protected]
Northways Parade 28 College Cres, London NW3 5DN
How To Write an Autobiography Essay Paper
Planning to write an autobiography but not sure how? In this article, we will take you through the process of how to write an autobiography essay.
An autobiography essay is a narrative of the writer's life. It is usually written in first person, covering both highs and lows. The essay is generally about the writer themselves, from their own point of view. The essay can be written in present tense, or past. The writer has complete control over the topic, and it is completely their choice how they write about life.
The key characteristics to remember are:
How To Write Claim in an Essay – Definition, Examples
How to write a claim of value essay
Self introduction essay
Conclusion transition words & phrases
How to write an essay cover page – Format and Examples
How to Write a Conclusion For An Essay (Examples and template)
It is a narrative of your life from your point of view.
It can be written in first person (I), second person (you), or third person (he).
It tells about both the positive and negative experiences.
It is usually written in present tense, but it could be written in past tense.
You have complete control over what you write about.
First of all, writing a personal essay is not that simple as it might seem at first glance. It takes time and dedication to come up with a high-quality college autobiographical paper because self-exploration requires profound research into your inner world – nobody can do this for you as no one knows better who you are than yourself.
What makes custom essays different from works written by students? First of all, they go through several stages of editing while essays written by college students often appear perfect right away. How to write a good autobiography also includes preliminary work such as choosing the topic, finding the main idea or writing the introduction which many people never think about when looking for tips on writing autobiographies.
Secondly, custom papers are written by professional writers who know how to express their thoughts in the best possible way. They are aware of their own strengths and weaknesses which is why they make every effort to improve them through writing autobiographical essays for college. In addition, such writings go through a lot of editing stages when compared with students' papers because editors check not only grammar and spelling mistakes but also style and presentation level; moreover, they put special attention on how to write a good autobiography paper if you want it to impress your teacher.
What is an autobiography
An autobiography is a story about you. It is your storyline written by you. Often people confuse a memoir and autobiography with biography essays . Yes, they are all somehow a history of events of an individual, but they are very different from each other. 
Simply put, the difference between biography autobiography and biography is the author. Someone else writes the former. For an autobiography, you, the author, is the subject. A memoir, on the other hand, is a collection of your memories and is written by you. 
What to include in an autobiography
 It is advisable not to write information that may be too sensitive to your readers.
Background Information
Here you write about all those essential details. These include the date of birth, place of birth, hometown, family members, education background, etc.
Life Experiences
A basic example is Mahatma Gandhi Autobiography. In it, he detailed almost all his life experiences from childhood. Most of his experiences shaped his views in life. The same applies here; write all those experiences that, in one way or the other, influenced your approach in life.
Details about your professional life
These are those details that give substance to your autobiography essay. They are what captures your readers' attention. It would be best if you make them exciting and inspiring.
Achievements and failures
Since everyone has had their downtimes, write about your downtimes as well. Write about those times that things didn't work out for you.
Great title
When writing your autobiography, ensure you use an interesting title. It is what will draw your readers to your autobiography.
How can I write my autobiography?
Think about what will be interesting enough for other people to read about it – this is one of the most common questions asked by students looking for tips on writing an autobiography that makes them look impressive while also telling something substantial about their personalities.
It's essential to choose a theme that is interesting for you because if you're bored writing autobiographical papers, it shows in the final result. On the other hand, don't doubt your potential as an essay writer – after all, you know yourself better than anyone else and if there are things that can interest other people about you and make them read how to write a who am I paper with pleasure, use your skills and share your secrets with people!
Mainly students fail when writing autobiographical essays because they try to impress others instead of focusing on themselves. Your main goal when looking for tips on writing autobiography should be self-expression and sharing your feelings with readers; therefore remember not to overdo it and do not try to show off!
What should I write about in an autobiographical essay?
Before starting writing your how to write a who am I essay, you need to choose what will be the main idea of your autobiographical paper. Is it a feeling that you are looking forward to share with people or an experience worth telling them about? Maybe it's something else that gives sense in your life? The best thing is to read some examples at first because if you want to impress others, you should take some time before actually writing your autobiography.
The plot of my autobiographical work:
Usually, there are three types of autobiography papers: narrative, analytical and reflective which depend on the way in which authors present their lives. In order to comprehend how to write an autobiography essay, you should become familiar with the following types in order to choose one that suits your needs:
Narrative – it's often written by those looking for inspiration who want to share the story of their lives with others; therefore they focus on describing their experiences and explain how they have changed them or influenced their personalities. Such essays are usually emotional and descriptive about everything what makes life worth living. Instead of analyzing things, authors tend to remember the events that have left some kind of imprint on their minds while also trying to make readers think it out themselves. In addition, autobiographical papers of this type reflect author's intentionality when writing it because he/she wants people to be interested in what he has to say.
Analytical – unlike the previous one, analytical autobiography papers are used by those who need to present some kind of argument; thus they use their lives as an example to explain why something is the way it is portrayed or why people should feel that certain way about a certain subject. Such essays usually consist of two parts such as introduction and body which make them more interesting for readers because they expect something substantial in both, while also providing additional information on a certain topic. Being analytical means caring enough about what you're writing about not to express any emotions, but instead focus on particular questions and try your best to answer them in order to support your thesis statement with arguments which are based either on specific circumstances or known facts.
Reflective – last but not least, reflective essays are written by those who want to express their feelings on a certain topic. It often focuses on one particular feeling which makes author's life worth living; therefore such papers tend to be emotional and personal because it requires from the writer to give away his soul. However, this type of autobiographical essay should also have a particular plot that is unlike other ones as authors try to describe how events influenced their lives and why they feel that way in order to encourage people to follow the same path.
It's essential for everyone looking for some tips on how to write a autobiography paper successfully and efficiently since it will influence your final grade significantly whether you choose narrative, analytical or reflective style.
How to Start an Autobiography
To give you a heads up, start by telling your readers about the exciting experience you had. Write about that one time you tried to learn bike riding and fell all the time or how you tried to cook a meal and almost burned down the whole kitchen. With an exciting start, you are sure to keep your audience reading.
How to write an autobiography essay steps
Before you get down to writing your autobiography, think of what you want to tell your audience. Think wide from when you were a child to the current time. Think and try to remember all those events that matter.
Create an outline
Once you brainstorm or, as you are in the process, create an outline for the essay . Form an essay outline that is; Introduction, Body, and Conclusion. Write down everything you have thought of and what you want to include in every part. In the event that you have been assigned an autobiography research paper, review the research paper outline examples .
Why would you research your own story? It's for a straightforward reason – remembering all the exact details of your life might be challenging, especially from your childhood. But you don't want to have a distorted story of you out there. Therefore, interview your family and friends to get more and accurate information.
Work on your first draft
Here, after you have gained enough details, start writing the first draft. Include everything you have come up with within your outline. Write it as you would the final piece
Take some time out
Once you are through with the first draft, put it aside for a few days. It will help you clear your mind from the autobiography.
After some days, pick up our draft and go through it. Check on grammar. Also, check if everything connects; if not, then highlight where to add transitional words.
Write your second draft.
Here ensure you write while making the necessary changes you noted down when proofreading. Then ask someone for their second opinion on your second draft. They may see some correction that maybe you missed. 
Write the final piece.
Since this is an essay, there is a word count required. In your final piece, write what is most important. Compress your second draft and highlight what you will write in the finale piece. However, do not over compress and write shallow details.
Write real accounts and maintain honesty in the autobiography. Since you are writing about you, use the first person 'I.'
In writing an autobiography, it is good to remember that your story is from your perspective. The writer should keep in mind to write with honesty as their information may inspire someone. Follow all the steps, and you are sure you know how to write an autobiography .
How to write an autobiography essay about yourself
How do you write an autobiographical essay about yourself? The answer is simple. You just need an interesting life story, some time and useful writing tips like ours.
The most important thing when trying to start your autobiographical story is to have something really interesting to share with others. Your passionate stories about everything that happened in your life will make the readers interested and they will want more!
To make it even easier for you, we've created this guide on how to write an autobiography essay where you can find all the info necessary for creating a great piece of art which is called Personal Essay or autobiography – it's all up to you!
Firstly, you should decide on the subject of your essay. You might write about various things in your life and that's what we're going to talk about next since it is very important to pick a right theme for your piece of art!
Just like with any other kind of academic writing, the main point is to start from personal experience. Your autobiography is not some boring School/College assignment which nobody will read anyway so there is no need to avoid talking about yourself here – dive into details whenever possible. The fact that you've lived through all these events makes them more interesting as well so they are worth sharing with others!
You could also try illustrating something that happened in your life. It is often the way to make an essay read like a descriptive novel, which will attract readers and captivate them with your experiences. However, if you're not that kind of person who can come up with such lively texts on a regular basis don't worry – there are still many topics for Autobiography essays available!
For example:
Tell us about your first love and how it ended
Tell us about all your pets including dogs, cats and other animals you might have had as well as short stories about how you got them or what was their behavior like (it could be fun especially since people usually share only happy stories)
Tell us how did it feel to grow up in a different country or city than the one you've been born into.
Tell us about your first encounter with death (it could be about a friend, relative or even something not related to human death). The most important thing is that this event should have had an impact on you because otherwise there would be no need to make an Autobiography essay about it.
Tell us about your favorite movie and how it affected your life in some sense. This kind of essay makes people laugh all the time so sharing with others what was funny for you might be worth trying!
 If you like writing poems, why don't you try doing something similar with your own autobiography? Use poetry to describe how exactly did you feel during each event of your life etc.
Talk about your passion and how it has affected you in some way or another. (if there aren't any passions in your life, you could still make a good essay about things that interest you such as sports). This is a good topic for an autobiography essay if no other idea comes to mind!
Talk about your dreams: what would you like to achieve? What obstacles do you have to overcome to get there? Is this even possible? Tell us why or why not!
There are many more interesting topics for autobiography essays but we think these are the most important ones. Don't be afraid/scared because writing an essay will take too much time or because you don't want to share your feelings. Instead, think that millions of people suffer from low self-esteem and feel miserable every day so what if they read this essay of yours? They might be inspired enough to change their lives for better!
Autobiographical sketch essay
An autobiographical sketch essay is a personal narrative that gives the reader an idea of who you are — what your values, tastes and beliefs are. It helps to establish your personality and can help others get to know you better.
My short autobiography essay example:
While I was still in my mother's womb, she wanted me to be the girl of her dreams. When I left the hospital after her birth, all she could say was how much I resembled a doll because I looked so perfect. She wanted to hold and kiss me all day long when I was a kid even if it meant neglecting everything else around.
As a result, my mother managed to become an only child at home where no man dared to enter out of fear he might put his foot wrong; however it didn't mean that we were poor living on welfare as our parents did not work for years. Therefore they had plenty of time to spend with me and teach me good manners, but unfortunately not many to work and earn their own living.
Nevertheless, I was a good student in school which made my parents proud of me; however they didn't understand my passion to read books when I should have been outside playing with other kids instead.
I spent most of my time reading because that was the only way for me to discover the world beyond my small hometown where nothing ever changed no matter what year it was. Eventually, I moved to another country in order to pursue higher education because women were not treated equally there so I decided to take advantage of that and follow my dreams.
Despite being an adult now, all I can think about is the girl mother had wanted me to be while asking herself why her daughter had chosen a different path than she had ever imagined me to follow.
While the style might seem unusual due to its detail and emotion, such paper can be written only by those who know what it's like to be a strong-willed woman who doesn't give up on her dreams no matter how unlikely they may sound at first. Similarly, instructor would most likely describe such essay as a perfect reflection of personality traits every author possesses regardless of gender since all he asks from his students is an insightful analysis which touches certain aspects that every reader needs to consider while reading the autobiography paper selected for this English class; therefore everyone should try their best not to miss this chance because writing narrative papers is one thing, but presenting arguments in analytical way requires from students really deep knowledge of literature and experience of how to write college essays properly.
Features of a good autobiography of a college student essay
A good autobiography of a college student essay should be interesting, captivating enough for the reader to enjoy it without getting bored. It should have a good introduction and conclusion that make sense and can summarize the whole piece at the end to leave an impression on the reader.
The content is what makes your autobiography sketch worthwhile. Do not just come up with any random story but reveal something about yourself that others don't know yet (or if they do, then tell them in a different way). Autobiography essays are worth reading when they reveal something new about you!
Balance is another essential point — your autobiographical sketch essay shouldn't be too short or too long. Neither should it include anything you consider silly because others will see that in an autobiography sketch, the author leaves nothing out!
Autobiography essay topics for college students
There are endless possibilities when it comes to writing an autobiography of a college student essay. You can write about your place of permanent residence as well as temporary one (the dormitories or the apartment you rented when you were abroad).
Write about your values and beliefs – how they changed over time, what caused such changes and whether you regret them or not. Any life event that had a major impact on your personality is worth mentioning in an autobiographical sketch essay.
On top of that there are plenty of other valuable ideas for college students to write their autobiographical essays on:
Parents – What was your relationship like with them? Were you close to either one of your parents or were they always away on business trips when you needed their support the most? What kind of things did you do together?…etc.?
Friends – Do you have a best friend whom you can trust in any situation and who won't let you down even if it is hard? Is this how your friends are, too, or do they betray each other as soon as it looks like something good is coming their way (like getting a date for prom)?…etc.
School Years – Did school play an important part of your life or was it just another place that made sure your time at youth wasn't wasted without anything significant happening…etc.?
First Love – Was your first love a memorable one, or did it end up in disappointment and heartbreaks – was the person you were involved with really the right one for you?…etc.?
First Job – How did your first job go? Did you like what you did there or was it just another boring day at work that felt like a waste of time? Do you regret taking up the offer…etc.?
Hobbies & Interests – What are your hobbies, and do they make any sense to people around who don't have anything to do with them…? etc.
What makes writing an autobiography of a college student essay worthwhile is not simply gathering information on some aspects of your life but creating vivid images of events which happened in those years. It is about showing your personality, and it is about revealing who you are to the reader.
Autobiography essay examples for college students
There are many good autobiography essays out there — both autobiographies of famous people or ordinary individuals with interesting bents. Most inspirational characters on television have their own "before they made it" stories to share that inspire other people not only because of their life achievements but also because of what mistakes they made in order to achieve something worthwhile. Some events may even be worth paying attention to just by themselves! So if you find yourself inspired by some well-known person's biography, choose this particular event as a topic for writing an autobiography sketch yourself – make sure such inspiration won't go to waste.
The following short autobiography essay examples will give you more insight into writing your own autobiography essay topics for college students.
Autobiography Essay Example 1 – A Person to Follow:
My dad was always away on business trips; he worked as a manager of his own company and was willing to sacrifice anything just to make it work. This meant that I lived with my mother most of the time, although she wasn't really there for me either. Sometimes we would discuss our problems at night after I came back from school but generally speaking, she treated me in the same way as her personal maid – something between a friend and an employee… etc .
Autobiography Essay Example 2 – Sports & Other Hobbies:
I've been practicing karate since I was 10 in the same dojo my father attended when he was my age. It shows that this is part of our family tradition and it also reveals something about me to other people as well like the fact that I'm able to control myself and not give up easily, which are both important traits for success in life…etc.
Autobiography Essay Example 3 – Motivation & Encouragement:
My dad always encouraged me even if he wasn't around much. He has given me many pieces of advice throughout my life but one such memorable piece of advice still sticks out in my mind; he said "Plan your work, then work your plan." Even though this sounds easy, doing so isn't quite as simple as it sounds and that's why I'm trying to follow in my father's footsteps as much as possible… etc.
Autobiography Essay Example 4 – Parents:
When I was little, my mom used to love me a lot. She would take her time to tell me all kinds of interesting stories about different animals, fairy tales and also very realistic movies she had seen with her friends…etc . Later on when I turned 12 years old, my mother became rather depressive; the reason for this is not something I can say with 100% certainty but according to some sources it could have been anything from depression after childbirth or losing a loved one… etc. Either way, I was left pretty much alone while she went out into town almost every night. I didn't know what to do.
Given these facts, it is easy to see why my father became my main source of support and love; he was always there for me and had plenty of interesting stories himself… etc .
Autobiography Essay Example 5 – Best Days:
There are many good days in this life that everyone would like to recall from time to time in order to feel happy again but the truth is that all those good days have a dark side as well. For example, I remember when I won first place at school math competition – everything seemed so magnificent because of the bright blue ribbon on my chest and everybody kept telling me how smart I was…etc. However, later on it turned out that I had failed to solve the simplest problem and that's why I had been given a reward. After this, my attitude towards competitions changed; I started thinking of them as traps designed especially for me… etc
Autobiography Essay Example 6 – School:
When it came to studying there was always something special about school for me; it wasn't just another place where people put off doing nothing until later in life. It was a place with rules (or laws) that everyone followed without questioning their validity…etc. That is why even though I'm not quite sure what our exact mission at school was, I still hold fond memories about my time spent there – probably because they were the first real friendships I built on my own…etc .
Autobiography Essay Example 7 – Behaviors:
My childhood was quite difficult in a way that I had to learn how to deal with not only my peers but also people around me. One of the most important things I've learned throughout my life is that it doesn't matter what other people think about you or what kind "standards" they try to force you into because there is no such thing as "normal"… etc . Autobiography Essay Example 8 – Changes:
As an adult, every person wants to see positive changes in his or her life; whether we're talking about minor improvements or complete transformations from one side of your life to the other…etc. This is why I can safely say that some of the most important lessons I've learned are that you have to be willing to change and learn new things in order to become better. I'd like to think of myself as a very open-minded person who's not afraid of risking anything…etc .
Autobiography Essay Example 9 – Dreams:
There is always something extraordinary about realizing your dreams because it makes you feel happy and successful at the same time. For me, my biggest achievement so far was becoming a mother; there's just no way to describe how happy it made me feel when I first saw my baby being born and then holding her for the first time in my arms…etc .
Autobiography Essay Example 10 – Challenges:
When it comes to challenges, I have faced all kinds of them so far in my life. For example, for the first time I was challenged by death when my mother died; this is hard to imagine but what makes things worse is that we didn't even know she had a serious disease… etc . Then there are not-so-serious challenges such as losing weight or learning a new language because those require hard work and you become emotionally attached to your expectations…etc ……
I'd like to end my autobiography essay by saying that although I'm quite old now, age doesn't really matter if you truly believe in something and aren't afraid of following your dreams through thick and thin until you achieve your goals.
Use these tips to write my essay , you can also pay someone to write your college essay fast and get top quality essay. Buy an essay online . 
Other guides: how to write an essay , pay my math homework , do my homework for cheap .
Are you still stuck? Post your autobiography essay assignments on our platform and get help from our experts at an affordable rate.
How to write a research essay (outline & topics)
Conclusion transition words & phrases
Proper heading for essay
How to Write an Effective Essay In 5 Steps
How to write concluding sentences and examples
Write an essay about yourself
How to write a literacy narrative essay
Autobiographical narrative essay (outline & examples), related guides, writing effective essays: tips for students, how to write an effective essay in 5..., how to write a summative essay | definition,..., how to write an ethics essay, topics, outline,..., dialogue essay, formal essay vs informal essay, short story essay, discussion essay, how to shorten an essay, how to write a photo essay – examples..., enduring issues essay, writing a commentary essay, how to write a film analysis essay with..., background information essay, analysis paper, attention grabbers for essays, essay draft: how to write a draft essay, how to polish an essay for a better..., peel paragraph.
Stay in touch
Check How To Write An Autobiography Essay
Publication Date: 22 Jan 2018

An autobiography essay is a piece of writing where you tell something about your life. It may be a part of an application for college, an assignment for a class, or just for fun (we're kidding!). Depending on the purpose, the essay can be slightly different. But, in general, our advice will be good for any situation.
What should you do to get a good autobiography essay in the end?
Plan an Essay
Before you start writing anything, you think what you would like to write about. In this case, you should choose an interesting story to tell the reader. It can be anything. Something that has influenced you a lot, that has changed you, made you wiser, stronger, better.
Everything has a purpose. Do you know why you are writing the essay? You have to realize what you want to achieve with this essay. You are applying for college, so please check whether all requirements are met. For your class there should be some guidelines.
Do you know who you are writing for? If it's a class, you should follow your teacher's instructions. If you write for admission, you should choose a story that will show your best qualities.
When you are done with that all, you can now think over the ideas. Best would be to spend some time remembering every detail on a story you want to tell. Therefore, you will have a more vivid picture, and the reader will be glad to check the story.
Do you like planning? You'd better do, because you should make an outline. When you have a small plan of how an essay will be structured, you make the writing process much easier. You can see what follows what.
Draft an Essay
As you are writing about yourself, use the first-person narration. Besides, personal texts gain more popularity than third-person narrations. You can write your autobiography in the third person only if you are writing some fiction. In that case, it would be appropriate.
Speaking of fiction. Have you noticed one very important writing technique? The first sentence is the most important. It has to be very interesting, intriguing, thrilling so the reader would want to finish a story.
Narrating only events is not quite good. You should describe setting, and try to be as precise as possible. It will help imagine the environment of that moment.
Fine, you are done with an introduction. Now you have to move on to a very story. And the move has to be smooth too. And intriguing. In fact, an autobiography essay is like a short story. You always have to keep the reader involved.
We won't advise much here. You just tell your story. And end it with a conclusion. Because every story has to be concluded somehow.
Enhance an Essay
No matter how good your essay is, you can always make it better with our help . Try to include vivid details. It will make the picture much clearer and brighter. You should also add some dialogues. They will make a story lively.
Everything that is connected with a biography has to be in a chronological order. But you can use some fiction technique and break that order. When you smartly jump from one moment to another, it can bring more intrigue to a story.
Last but not least. Do not try to show yourself better than you are. Just be yourself.
Top grades are your prerogative. Writing your papers is ours.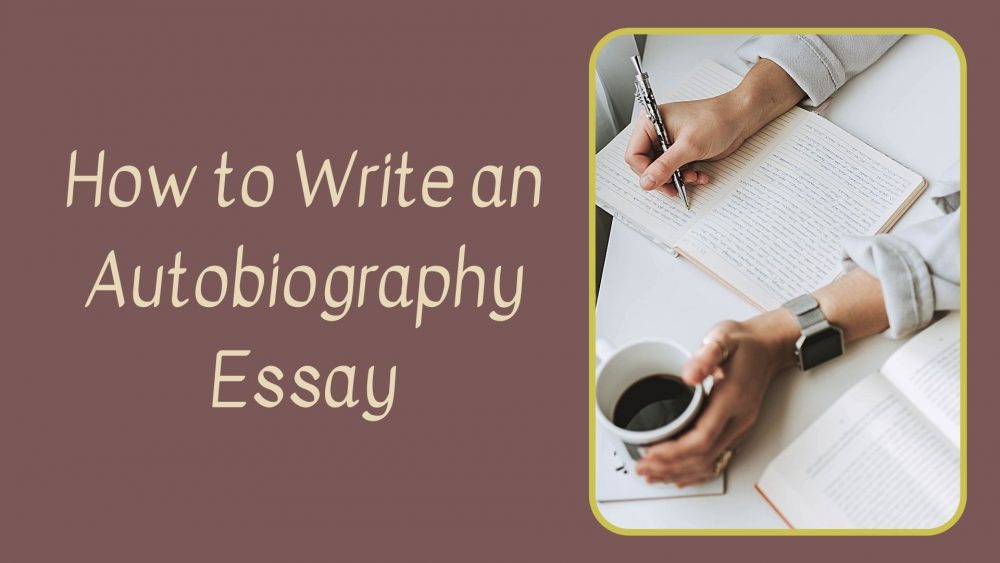 How To Write Autobiography Essay? Helpful Guide
Most students who are reading this page don't know how to write an autobiography essay, so they worry that the grade won't be anywhere near what they expect. This is true, unfortunately. However, you shouldn't overthink it.
Trust us, when it comes to writing an exceptional autobiographical statement, very few students manage to get it done from the first try. Truth be told, writing an autobiography essay is not only difficult but also very time consuming.
The good news is that now you have an in-depth guide to help you. Get assistance from our reliable writers right here and learn everything there is to know about the autobiography college essay. We will tell you what this paper is and why it is important to learn how to write one. Also, you will get detailed information about the format of such an essay, as well as a guide on how to write one quickly. Last but not least, we will show you a sample outline and tell you more about where to get a good example from. Let's begin!
Definition Of Autobiography Essay
Writing an interesting personal essay is not easy, but you already know it. So, let's shed some light on the subject. And what better way to do this than by defining the term "autobiography essay?"
An autobiography essay is a paper that focuses solely on you. This means you can write such a paper on just about anything from your experiences and personal life to specific events and things that made you the person you are today.
But why is it so important to learn how to write an excellent autobiography narrative essay? Well, this type of paper is usually required as part of your application for colleges, scholarships and even specific jobs. Yes, this essay is the only way for people who don't know you to learn who you are and why they should trust you. So yes, learning how to write an autobiography for school applications can be one of the most important things you can do.
Additional Information About Autobiographical Essay
Now that you know what an autobiographical essay is and why it can be extremely important, it's time to tell you more about this type of writing assignment. Here are some things you need to keep in mind when writing an autobiographical paper:
This essay will present personal details, so make sure you really want to write about specific events in your life.
You need to be accurate and reflective in your writing. Remember, this is still an academic paper – even though it's about your life.
Always write the autobiography in first person. Failure to do so may result in severe penalties from your professors or from the admissions committee.
Avoid using too many quotes in your writing. Why? Because quotes are written by other people, which is not something you want in a paper about yourself.
Be as descriptive as possible. Make sure you set the stage and provide as many details as possible. Make your audience visualize. Don't just tell; show!
Start your autobiography with a punchy line. Find something intriguing and start your paper with it. You want to capture the attention of your audience in an instant.
A Word About Autobiography Essay Format
Don't know how to write an autobiography essay for college? Or perhaps you want to send one of these essays to a potential employer. What do you need to know about the format? Here is everything you need to know about the autobiography essay format:
Generally, the paper should be around 1,500 to 2,000 words. You don't need more than this to make a statement because you are not writing your memoirs.
Most autobiography essays are structured similar to a 5 paragraph essay. You have an introduction, three (or more) body paragraphs and a conclusion. Each body paragraph will discuss an important idea and can be structured into several subparagraphs.
Remember that the events you are talking about should be discussed in chronological order. It is very important to structure your paper correctly to avoid confusing your reader.
Don't forget to include a bit of background information every time you discuss a new idea. You could even set the stage to help your readers visualize what you are talking about.
Keep in mind that the autobiography is about you, so do your best to refrain from using quotes and talking in second or third person.
Information On How To Start An Autobiography Quickly
To learn how to write an autobiography essay quickly, you need to become a master of planning. This is why we will show you how to start an autobiography in just 2 hours. Here is what you need to do:
First, you need to find a great topic for your autobiography. This depends on what you will use the paper for. If it's for a college application, you need to talk about something related to your academic performance or school-related events. If it's for a job, you need to talk about your professional experience, previous work, and so on. Write down some things that you could write about. This is where you need to do some serious brainstorming. Write down anything that you think would interest the person reading your autobiography. From the list of ideas, pick the best one for your scope. Remember, you need to write about a real story from your own life. The story should show your personality and character. It should describe you to your reader and show him or her why you are unique in your own way. Think about what the audience wants to see in your paper. The college admissions committee has certain expectations. The human resources specialist has different expectations. You need to know your audience and understand their "desires" before you start writing your paper. Create an outline of the autobiography. You could write a short bio and then expand it, or you can search online for an example. Don't worry, we have an example below and we'll also show you where to get more very quickly.
This is basically everything you need to do to start your autobiography. Once you have the best topic in mind and a great outline, all you have to do is write your story. As long as you don't skip the planning part, writing a great autobiography essay shouldn't be too difficult.
Learn How To Write Autobiography Essay For A Top Grade
Now that you know how to start autobiography about yourself, it's time to talk a bit about how to write autobiography essay step by step. Because let's face it: you want to see exactly which steps you need to take to complete the paper as quickly as possible. And besides, it's a lot easier for you to follow a guide than to try to figure everything out yourself. Here are the basic steps you need to take to write the autobiography in record time:
The first thing you need to do to learn how to write a biographical essay about yourself is to plan ahead. Read the previous section to learn how to do this.
Once you have a topic and a great story in mind, it's time to start writing the introduction. This is where you introduce the topic and provide some background information about yourself and about the story.
Write three body paragraphs, each discussing a single idea. We've told you what to include in these paragraphs already, depending on what you will be using the autobiography for.
Write a great conclusion. This is basically the part where you summarize everything and make it clear that you are the perfect candidate for the job or for the scholarship/college you are applying for.
Edit your work thoroughly. This is very important because you need to make sure your autobiography is well structured, perfectly written and as polished as it can be.
Proofread your paper at least twice to make sure there are no grammar/spelling errors or typos. It's a great idea to give your paper to somebody else and get some feedback.
That's it! The process of writing an autobiography isn't overly complicated once you have a great story in mind and an outline. Speaking of the outline…
A Simple Autobiographical Outline
We know, you want to learn more about the perfect autobiographical outline for your needs. However, because an autobiographical essay can serve many purposes, there is no magical outline that works for everything. We will show you an example we think is extremely important. This is an autobiography for a potential employer, but it can be used for a school application with minimal changes:
Introduction (present yourself) My motivations My parents My background My goals My Job Search My first resume My first application My first interview My Experience Previous jobs Important skills What made me successful? Why Choose Me? What makes me perfect for the job? What value can I bring to your company? What can you expect from me? Conclusion What did my past experiences teach me? What would I do differently?
Remember, this autobiography statement can easily be changed and then used for a wide variety of scopes. For instance, you can use it to talk about your school experience or your childhood. You can use it to tell your life's story or discuss a very specific moment in your life. You can even use this autobiographical sketch to apply for college. Just add new sections that are relevant and delete the sections that are not necessary.
Getting Another Great Autobiography Sketch Example
Truth be told, it can be pretty difficult to get a great autobiography sketch example that can be used without changes. As we've said, each autobiography serves a different purpose and, as such, its structure is different. However, there is one place where you can get an example tailored to your specific needs: our academic writing company. Our experienced writers will help you with a great sample that you can use right away. You can get just a sketch and add all the content yourself, or you can request a complete product. Our team will tell your story and focus on what you want to achieve with it, so you won't have to edit anything. To be honest, our customers usually send our work directly to the potential employer or to their chosen school's admission board. Yes, our experienced writers are really that good!
Can't Somebody Just Write My Essay for Me?
I don't have time for this; can't you just write my essay for me? If you don't know how to write a good autobiography essay for high school, college or university, our expert ENL writers can help you. Our essay service has plenty of native English writers who have years of experience delivering well written creative autobiographical papers to students of all ages – anywhere in the world.
So, can you guys write an autobiography essay about myself today? Yes, we can help you with anything from writing the autobiography essay introduction for you to writing the entire paper. All you have to do is tell us as much as possible about yourself and we'll make sure you get the best custom academic content possible in record time. You can get a high quality paper in as little as 3 hours, even during the night, so what are you waiting for?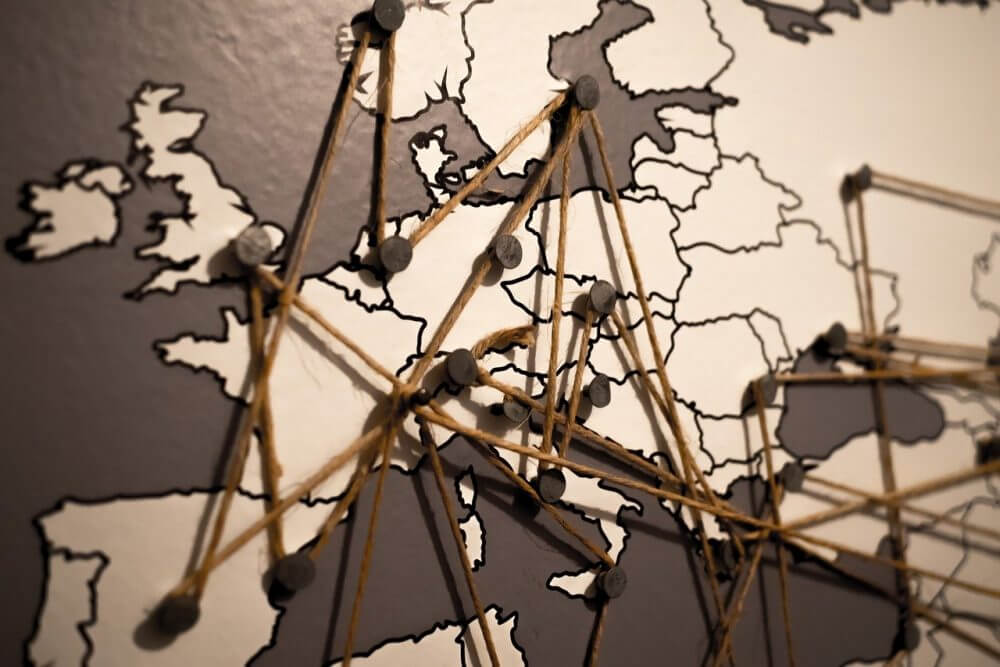 Leave a Reply Cancel reply
Your email address will not be published. Required fields are marked *
Save my name, email, and website in this browser for the next time I comment.
One expert. One order. One manager.
And an entire course's worth of assignments crossed off your list.