Skip to primary navigation
Skip to main content
Skip to primary sidebar
Teaching Expertise
Classroom Ideas
Teacher's Life
Deals & Shopping
Privacy Policy
60 Excellent Argumentative Essay Topics for Middle School
July 8, 2022 // by Brittany Ray
One thing I have learned as a teacher is that middle schoolers are excellent at arguing and debating. However, as educators, we must do our best to ensure that students at this age learn to debate with respect and be able to convey their opinions with strength and organization.
1. Should cell phones be allowed at school?
Explain why students should/should not be allowed access to their phones in class or at school.
2. Should exotic animals be kept in captivity?
In real life, many exotic animals live longer in captivity. However, many argue that this is not a way of a good life for the animal.
3. Should there be harsher punishments for a person bullying? 
Bullying has resulted in an uptick in youth suicides over the last decade. Among these hot topics is the issue of punishment: is it enough?
4. Do you feel that specific anti-discrimination laws are a detriment rather than a help to our society?
In 2022, it is no secret that many laws will allow certain benefits to those of different races, sexual orientations, nationalities, religions, etc. Do you feel that these laws have benefited our country as a whole? Or have they made things unfair to those who do not fall into those specialized categories?
5. Explain why or why not: Should students have homework on weekends?
Take a moment to determine whether or not weekend homework helps kids learn more or if it is a detriment.
6. Do you feel the government should dictate what you get for school lunch?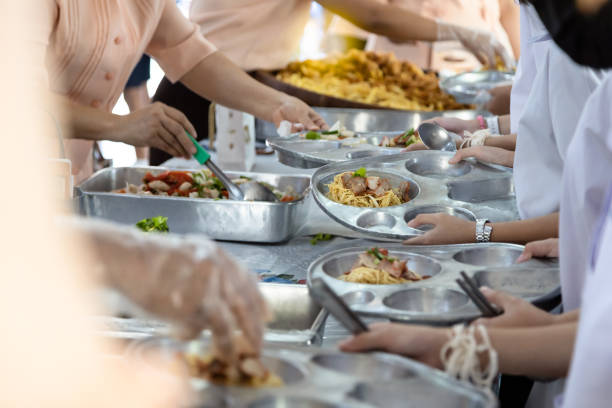 Tired of those whole wheat buns and low-fat chocolate milk? Share your voice about whether or not you feel the government should decide what you get for lunch.
7. Should cigarettes be made illegal entirely?
Because significant amounts of evidence explain the dangers of smoking, do you feel these should be made illegal? Or, do you think doing this would be overstepping personal rights boundaries and lead to making other things illegal?
8. Should gym class (physical education) be a requirement?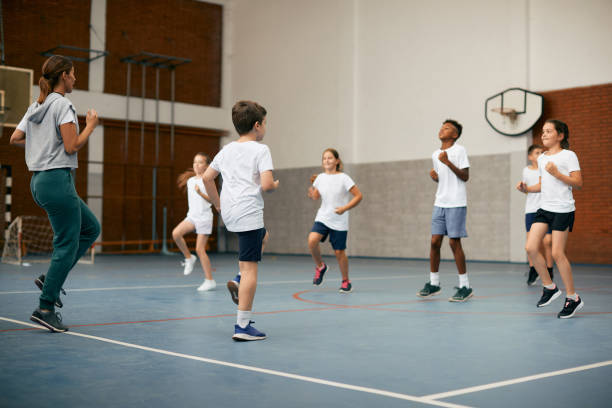 Explain why gym class should or should not be a requirement throughout your school career.
9. Should the drinking age be lowered to 18?
This long-standing argument on the age for drinking has waffled between these two concepts: if you're old enough to die for your country, then you're old enough to have a beer, and the human brain isn't developed enough. What do you think?
10. Do you think that the government should do more to fight against human trafficking?
Create an excellent argument explaining whether or not the government is doing a good job or not in fighting against human trafficking.
11. Do you think there should be automatic screen time limits for children?
Answer the above question and create a strong claim stating your opinion. You must back it up with evidence that supports your claim.
12. Explain whether or not animal testing should be outlawed.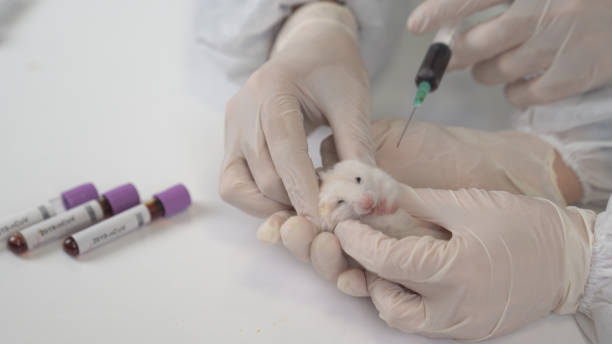 Animal testing is used on anything from the medication people use daily to lipstick and body washes. Explain whether or not you think animal testing should be outlawed or made more strict.
13. Do you feel like there should be a death penalty?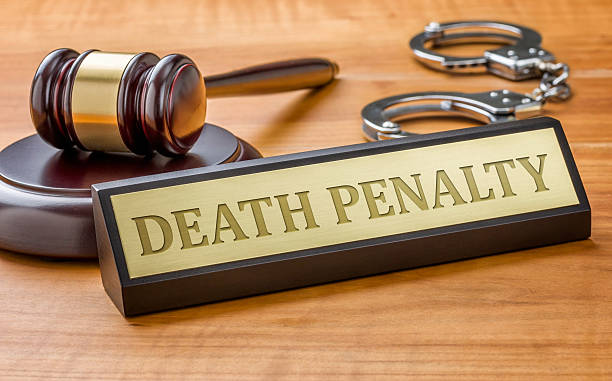 Many people argue that the death penalty is inhumane. However, others that have lost a loved one to a violent crime may feel differently. What do you think?
14. Do you feel illegal immigrants should be granted all the same rights (and more) than nationalized citizens?
Always a fight in national elections is this concept of illegal immigrants being granted many benefits that ultimately cost the American people money. Explain your stance on this debate and how these granted rights benefit or harm the U.S.
15. Explain why America is or is not ready for a female president.
Now that we have the first female vice president, do you feel that the United States is ready for a female president?
16. Explain your stance as to whether schools should or should not have school uniforms.
Explain your stance on whether or not uniforms neutralize the environment and prevent bullying, or whether they limit personal expression.
17. Should violent video games be banned in the United States?
Are violent video games bad? Do they promote violence? Or are they just a pastime with which kids play and have fun?
18. Is milk terrible or suitable for you? 
While many would never know this is a controversial issue, it is. The United States has had long-standing business deals with dairy farmers. In turn, promoting the consumption of dairy products in the United States. However, recent science has challenged whether or not the use of dairy products is good for you. What do you think?
19. Are hot dogs that bad for you? 
4th of July and hot dogs are an American tradition, but is it worth the bad stuff?
20. Is going to online college the same as attending college at a university?
Some argue that online college isn't the same. What do you think?
21. Explain whether or not the electoral college should be eliminated.
Many argue that the electoral college is no longer relevant because of the population burst. Others provide an argument that it keeps things fair in largely populated states.
22. Should someone be able to keep wild animals as pets if they have the means to care for them?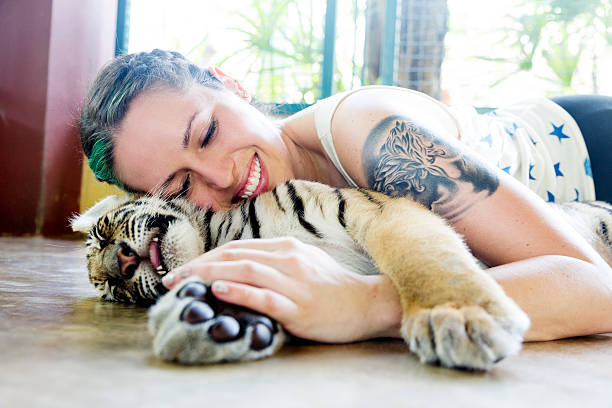 Explain how unregulated care of wild animals as pets could be a detriment. Or, explain your stance on how this can be a benefit.
23. Should the school day be extended for a long weekend?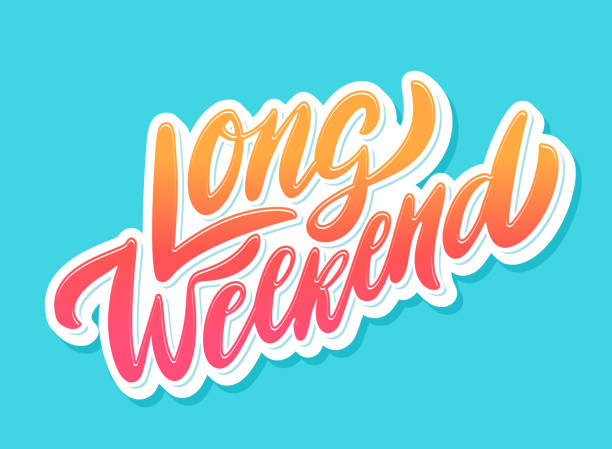 A more extended weekend does mean a longer school day. Explain the benefits and detriments of this particular argument.
24. Should the government have more say in what is or is not "fake news"?
With social media being used by the vast majority of people in the world and is owned primarily by one person, the issue has come up as to whether or not the government should have a hand in making the news on social media fair.
25. Do you feel art courses should be required pre-requisites for any college degree?
A math major, why wonder why they need to take art history. On the flip, others say it provides different world perspectives. What do you think?
26. Do you agree or disagree that parents should be responsible for childhood obesity?
The argument here is that our parents are responsible for their child's obesity in the same way they are required to be responsible for all other aspects of their child's life?
27. Explain whether you agree or disagree with allowing patients to have physician assisted-suicide in the case of terminal illness?
This topic has long been the source of many moral concerns. To argue that this is "playing God" why others believe it is the patient's right to die with dignity.
28. Explain your stance on whether wind farms are a good or bad idea.
Are these useful, or are they a waste of money? You decide.
29. Should college admission criteria be less stringent?
Getting into college is difficult for those who don't have the best grades. Should this be an issue?
30. Do you believe brick-and-mortar schools are still necessary for today's post-pandemic society?
During Covid, we all were at home and learned from home. Explain whether or not actual school buildings are needed.
Who doesn't love a cute puppy? Should every campus have its pet?
32. Is the student per class limit too high?
Do some research to determine if a lower teacher-to-student ratio benefits learning.
33. What are the most influential cons of sports athletes in the college industry being paid to play?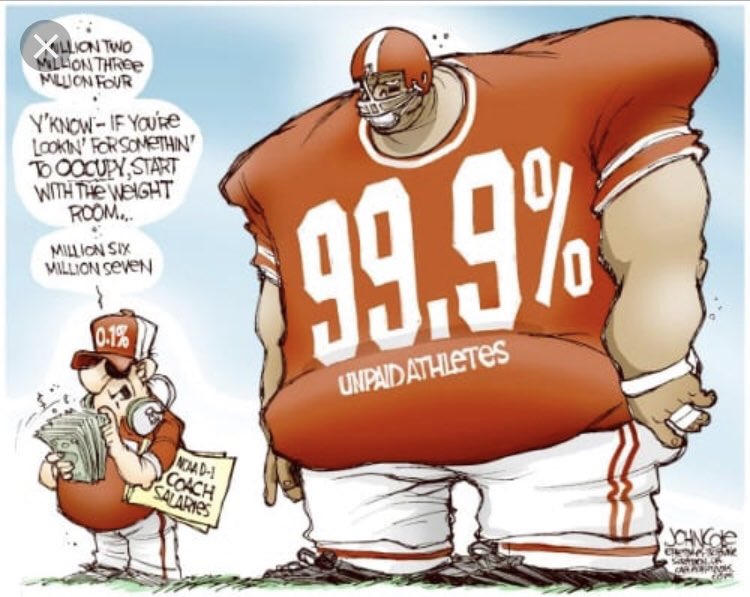 Recently, legislation has passed allowing college athletes to be paid for their service. Do you think this has made things fair or not?
34. Should a felon have their right to vote revoked?
Some states allow felons to vote while others do not. What do you think is fair?
35. Do you believe kids should get an allowance?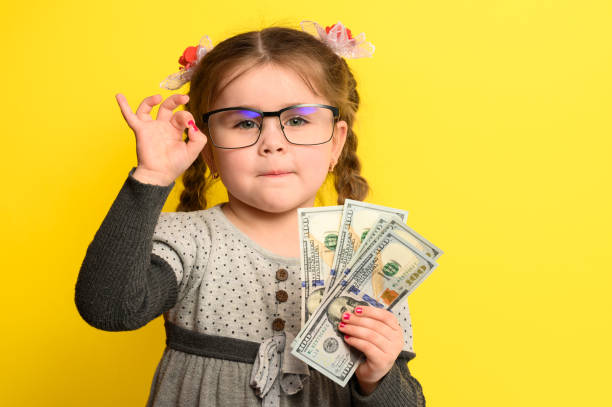 Explain your stance on what is fair.
36. Do you believe the FDA (Food & Drug Administration) is doing a good job regulating what gets put in our foods?
37. What do you believe is the appropriate age to begin using social media (i.e., Facebook, Snapchat, Instagram, etc.)?
Some say six, some say never. Explain your stance and what ages are appropriate for social media use.
38. Do you think it is necessary for 12th-grade students to have to take a civics exam before graduation?
The argument here is that students attending public school should have to know the same things people becoming citizens of our country need to know. What do you think?
39. Should elite athletes be allowed to use performance-enhancing drugs?
If these were allowed, would the "playing field" be leveled? Or should these drugs continue to be illegal?
40. Do you believe that a college education is necessary for everyone?
Explain if you think everyone needs college or if it is ok to go different routes?
41. Have the Native Americans had justice from having their land taken?
Many believe the Native Americans have not had proper retribution for the brutality experienced many years ago. What does? What do you think?
42. Do you think the act of cloning DNA presents a moral issue?
Here we have another issue of morality and the argument of scientists "playing God," while others argue that this kind of science can lead to excellent medical benefits.
43. Should the government have more strict gun control policies?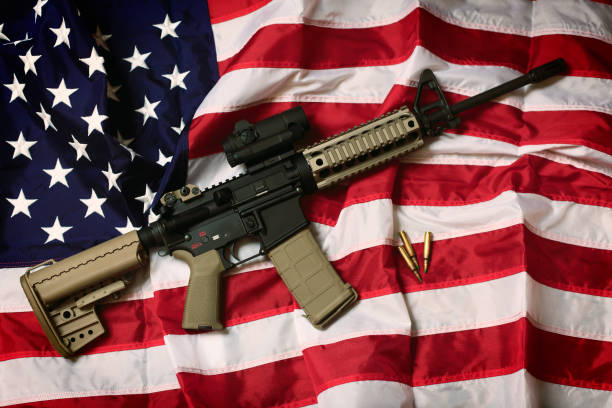 The questions arising in the media are whether or not the issues with gun violence are a state of mental health, access to firearms, or the gun itself.
44. At what point should children begin doing chores?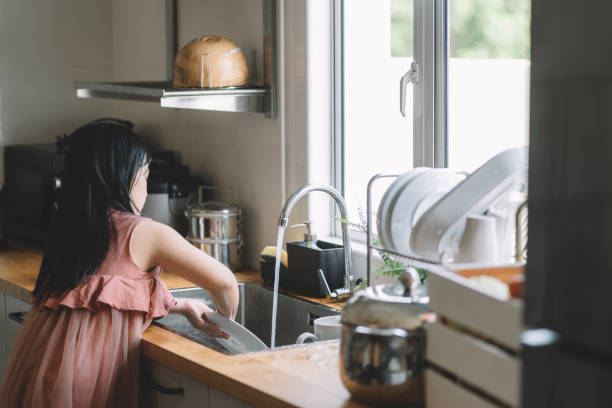 45. The moral stain of the slavery of African American people in early American History is undoubtedly present. Do you feel the government promotes hate or love with the straight talk of racism?
Many argue that our government is promoting racism through its ongoing talk of inequities, while others argue that racism is not as prevalent as it once was.
46. Should employers have the right to require a Covid-19 vaccine?
Some argue that this violates personal rights, while others argue it is for the greater good.
47. Do you think electronic voting machines make the election procedure fair or unfair?
Some say these voting machines allow for more significant errors, while others say paper does. What do you think?
48. Do you believe politicians should be allowed to be "lifetimers"?
Should certain people be in control of our government for decades? Or should there be more strict limits?
49. Is climate change something we can truly make a difference with? Or is it much bigger and stronger than us?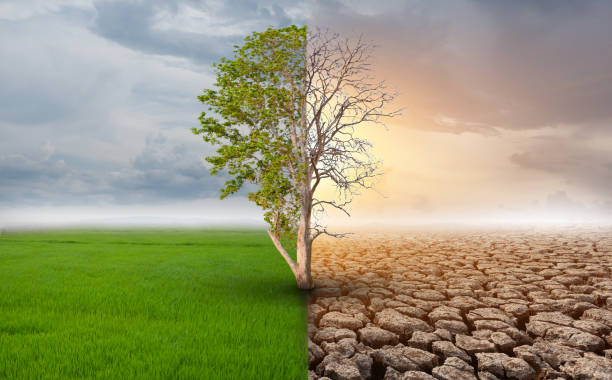 Please explain how this tremendous task of preventing climate change is something that we can do or is it something that we cannot control no matter what.
50. Should the voting age be lowered?
Many high schoolers believe by 16, they should be allowed to vote. What do you think?
51. If protecting the environment is of utmost importance, should bottled water be banned?
Bottled water produces mass amounts of waste each year. Conversely, these companies generate millions of dollars that boost the economy. Which is more important?
52. Should the FDA allow GMOs (Genetically Modified Organisms) in our food?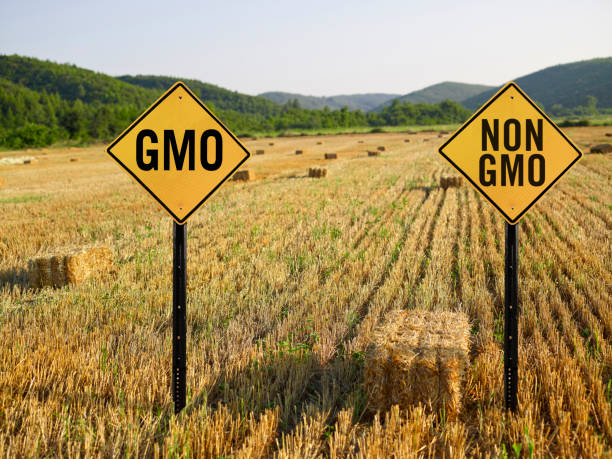 Some argue this helps farms, and others say it threatens our health. What do you think?
53. Is daylight saving something the U.S. should keep, or should it be abolished?
Many argue that this law is outdated and we don't need it anymore. Please do some research and tell me what you think.
54. Should excellent grades guarantee a scholarship?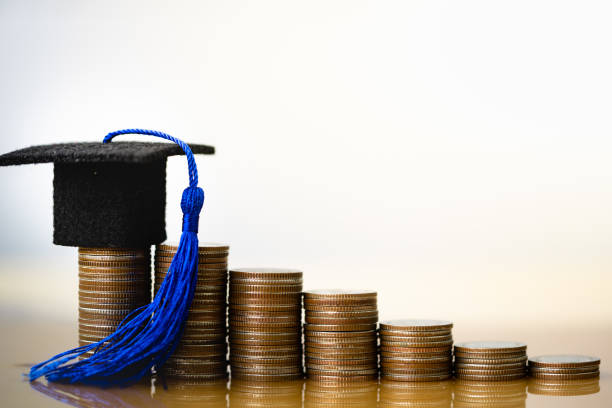 Many students graduate high school with a 4.0 GPA and no scholarships. Is this fair?
55. With the separation of church and state, should churches continue to be exempt from paying taxes?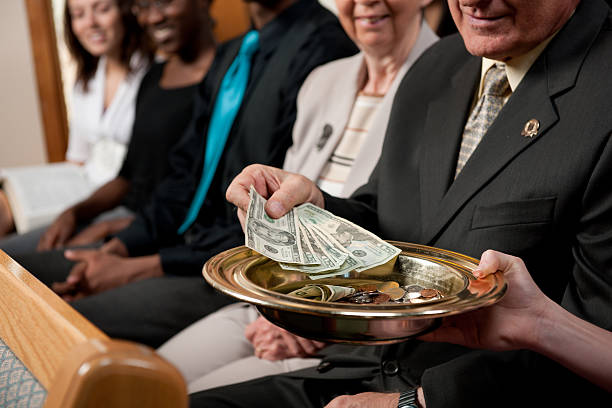 56. Should school have better security?
In light of the violence in public schools, should the government pony up the cash to give schools better security?
57. Should the minimum wage be raised to $15 an hour?
The argument here is whether or not the person making your french fries at McDonald's should receive $15 an hour when someone with a college education teaching in their first year could make close to the same salary. What do you think?
58. Has artificial intelligence gone too far?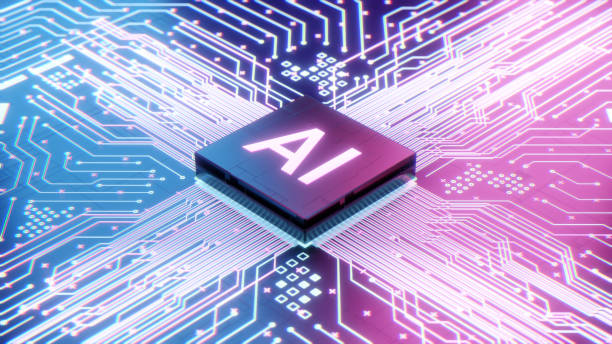 Is it weird that your phone listens to everything you say? Explain whether or not artificial intelligence is a benefit or a detriment.
59. Should public education at the college level be tuition-free?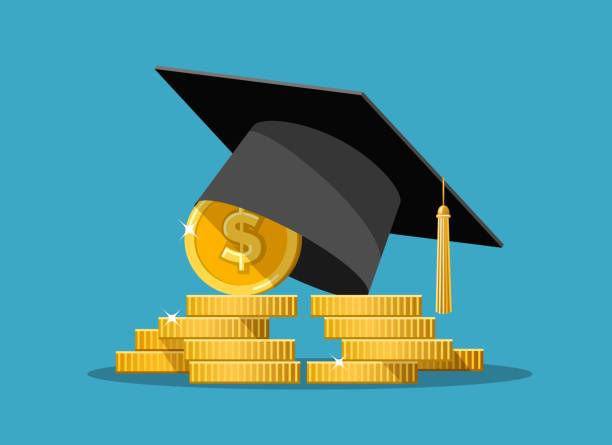 If K-12 is free, then why do public universities cost so much?
60. Should the government dictate which books should be allowed in the classroom?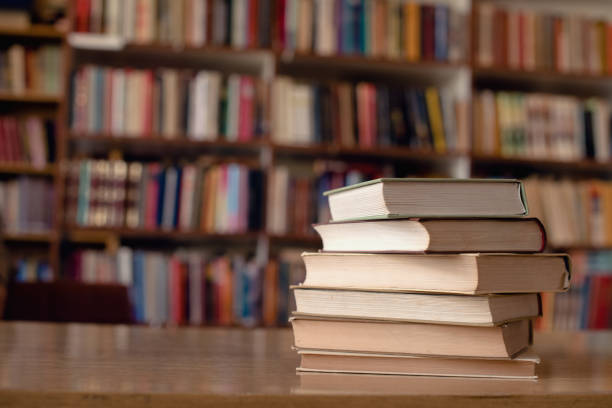 Hitler, at one point, got rid of any books that would provide a different viewpoint than he wanted his people to have. Do governments (local or national) have a right to dictate the books we read?

Grades 6-12
School Leaders
LAST CHANCE! Clear your Amazon Teacher Wishlist! ENDS SAT.
101 Interesting Persuasive Essay Topics for Kids and Teens
Use your words to sway the reader.
Persuasive writing is one of those skills that can help students succeed in real life. Persuasive essays are similar to argumentative , but they rely less on facts and more on emotion to sway the reader. It's important to know your audience so you can anticipate any counterarguments they might make and try to overcome them. Try reading some mentor texts to show kids great examples of opinion writing. Then use these persuasive essay topics for practice.
School and Education Persuasive Essay Topics
Life and ethics persuasive essay topics, science and technology persuasive essay topics, sports and entertainment persuasive essay topics, just for fun persuasive essay topics.
Do you think homework should be required, optional, or not given at all?
Students should/should not be able to use their phones during the school day.
Should schools have dress codes?
If I could change one school rule, it would be …
Is year-round school a good idea?
Should we stop giving final exams?
Is it better to be good at academics or good at sports?
Which is better, private schools or public schools?
Should every student have to participate in athletics?
Do you think schools should ban junk food from their cafeterias?
Should students be required to volunteer in their communities?
What is the most important school subject?
Are letter grades helpful, or should we replace them with something else?
Is it ever OK to cheat on homework or a test?
Should students get to grade their teachers?
Do you think college should be free for anyone who wants to attend?
Should schools be allowed to ban some books from their libraries?
Which is better, book smarts or street smarts?
Should all students have to learn a foreign language?
Are single-gender schools better or worse for students?
Is it OK to eat animals?
What animal makes the best pet?
Visit an animal shelter, choose an animal that needs a home, and write an essay persuading someone to adopt that animal.
If you find money on the ground, should you try to find the person who lost it, or is it yours to keep?
Who faces more peer pressure, girls or boys?
Should all Americans be required to vote?
Is it better to be kind or truthful?
Which is better, giving or receiving?
Is it OK to keep animals in zoos?
Should we change the minimum driving age in the United States?
Which is more important, happiness or success?
Is democracy the best form of government?
Is social media helpful or harmful?
Should parents be punished for their children's mistakes or crimes?
Should kids have set bedtimes or just go to bed when they're sleepy?
Do you think the government should find a way to provide free health care for everyone?
Is it better to save your allowance or spend it?
Should we ban plastic bags and bottles?
Which is better, living in the city or in the country?
If I could make a new law, it would be …
Is Pluto a planet?
Should human cloning be legal?
Should vaccines be mandatory?
Is it right for countries to still maintain nuclear weapon arsenals?
Should testing on animals be made illegal?
Will expanded use of artificial intelligence be good for humanity?
Should all people have free Internet access in their homes?
Is there intelligent life on other planets?
Does technology create more jobs than it eliminates?
Should parents use their children's cell phones to track where they are?
Should scientists try to develop a way for people to live forever?
What's the best type of smartphone: Android or iPhone?
Which is better, Macs or PCs?
Do people rely too much on technology in the modern world?
Should cryptocurrencies replace cash?
Should there be a minimum age requirement to own a smartphone?
Is it important to keep spending money on space exploration, or should we use the money for other things?
Should kids under 13 be allowed to use social media sites?
Should we ban cigarette smoking and vaping entirely?
Is it better to be an animal that lives in the water or on land?
Should kids be allowed to watch TV on school nights?
Which is better, paper books or e-books?
Is the current movie rating system (G, PG, PG-13, etc.) effective?
Are video games better than board games?
Should we allow little kids to play competitive sports?
Which is better, reading books or watching TV?
Does playing violent video games make people more violent in real life?
Are graphic novels just as valuable as traditional fictional books?
Should everyone play on the same sports teams, regardless of gender?
Choose a book that's been made into a movie. Which was better, the movie or the book?
Who is the world's best athlete, present or past?
Are professional athletes/musicians/actors overpaid?
Which is better, fiction or nonfiction?
The best music genre is …
What is one book that everyone should read?
What new sport should be added to the Olympics?
What's the best video game system?
Does playing video games make you smarter?
Does reality TV actually depict real life?
Should all neighborhoods have free parks and playgrounds?
What's the best holiday?
The very best food of all time is …
Which is better, artificial Christmas trees or real ones?
What's the best season of the year?
Should you put ketchup on a hot dog?
Is a taco a sandwich?
Does fruit count as dessert?
Should people have to go to school or work on their birthday?
Are clowns scary or funny?
Which is more dangerous, werewolves or vampires?
The best pizza topping is …
What would be the best superpower to have?
Should everyone make their bed every day?
Which came first, the chicken or the egg?
Should you put pineapple on a pizza?
Should you eat macaroni and cheese with a spoon or a fork?
Describe the world's best ice cream sundae.
Is Monday the worst day of the week?
Would you rather travel back in time or forward in time?
Is it better to be too hot or too cold?
Are there aliens living among us here on Earth?
What are your favorite persuasive essay topics for students? Come exchange ideas in the We Are Teachers HELPLINE group on Facebook .
Plus, check out the big list of essay topics for high school (120+ ideas) ..
You Might Also Like
35 Strong Persuasive Writing Examples (Speeches, Essays, Ads, and More)
Learn from the experts. Continue Reading
Copyright © 2023. All rights reserved. 101 JFK Parkway | Short Hills, NJ | 07078 | (973) 921-5500

45 Argumentative Writing Prompts for Middle School
As students make their way through school, the types of writing they do will change—as will the difficulty.
Writing persuasive or argumentative essays and letters is a great skill for students to learn, and a wonderful way to help guide them on proper research techniques so they can view more than one opinion and form their own conclusions.
Below, we've put together a list of writing prompts to help students tackle persuasive writing and dig deeper for an opinion.
Using These Prompts
This writing guide can be used as homework or in tandem with your ELA curriculum. The point is to get students to work on their nonfiction writing skills in a way that is fun and engaging.
Here are a few ways you can use the list below:
Use these prompts for students who finish work early and need something to do.
To choose a prompt, have students pick a number between 1 and 45.
Challenge your students to use one writing prompt every day for a full week.
Pick prompts that line up with what students are learning in other classes (like history or art).
Have each student pick a prompt for someone else in the class to use.
The Prompts
Do you think teachers should assign homework over the weekend? Explain.
Is America ready to have a woman president? Why or why not?
Should kids have chores? Explain.
 Should GMOs (Genetically Modified Organisms) be allowed in our food?
Is life more challenging for your generation than your parents' generation at your age? Explain.
Should gym class be required for all students?
Do you think your school treats boys and girls equally? Explain.
Do athletes and actors deserve to make more money than the average worker? Explain.
Do beauty pageants objectify the participants?
Should teachers accept late work? Explain.
Should cell phones be allowed in school? Why?
Do you think community college should be free? Explain.
Should schools have harsher punishments for bullies?
Does snail mail (handwritten cards or letters) still have value in the digital age?
Do you think parents should limit screen time for their children?
Should a student's behavior be a factor in their overall grade in a class?
Explain your stance on alternative energy.
Do you think the media puts too much pressure on high school and college athletes?
At what age do you think kids should be allowed to use social media?
Do you think Native Americans have had justice for having their land stolen?
Should the US invest more money in the space program, or should that money be spent elsewhere?
Does society rely too heavily on technology?
Should single-use plastics be eliminated entirely?
Do you think students should be given letter grades, or should classes be graded as pass/fail?
Explain the benefits of learning a second language.
Does your school mascot represent your school well?
If your school mascot could be changed, what would you propose? Why?
Defend your position on recreational hunting.
Explain the benefits of going away to summer camp.
Do you think there is anything we can do about climate change, or is it already too late?
Explain why students should have more say in what they learn.
What do you think is the perfect pet?
Is online learning or in-person learning better? Why?
How has reality TV had an impact on real life?
At what age are you old enough to stay home alone?
Should children be required to attend church with their families? Explain your reasoning.
Do you think the dress code is harmful or helpful to daily school life?
Is it better to be liked or to be respected?
Should school start later for teenagers?
Should students be required to participate in a sport or extracurricular activity?
Is the glass half-empty or half-full? Explain.
Should the United States keep daylight savings time, or do away with it?
What is something every household should do to conserve energy?
Should beauty standards be more inclusive?
What is the greatest song of all time? Explain.
Looking For More Resources?
We offer an abundance of free writing resources for parents, guardians, and teachers to help give young writers the tools they need to succeed.
Don't hesitate to reach out if you are looking for something specific and can't find it on our site. We love hearing all of your ideas!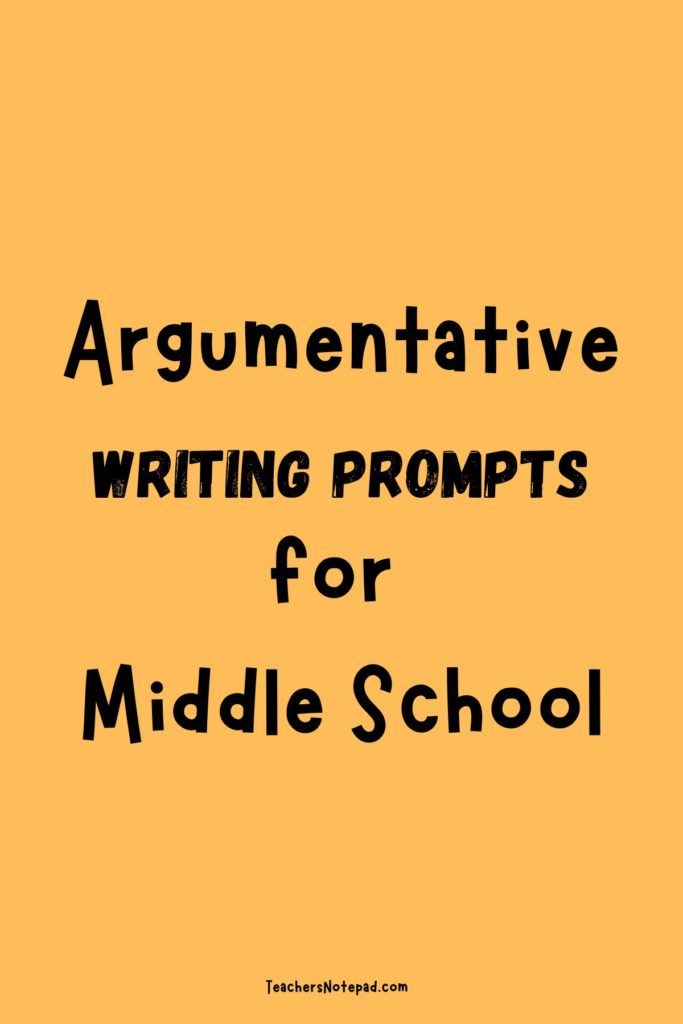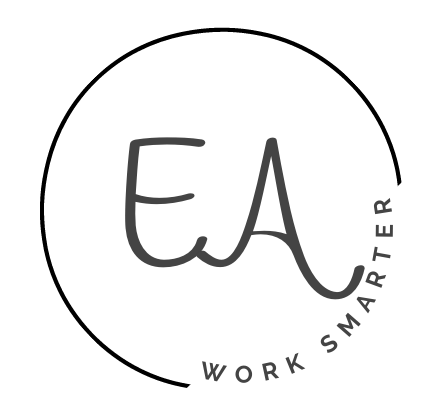 Elementary Assessments
61 Great Argumentative Writing Prompts for Middle School
If you're seeking argumentative writing prompts for middle school students, you've landed in the right place.
These interesting argumentative prompts cover a variety of subjects that even your most reluctant writers will find appealing.
What's more, they enhance writing skills, encourage students to express their opinions with confidence, and deepen learning experiences.
So why not pencil into your writer's workshop block this week a few of these engaging argumentative writing prompts for middle school students?
Argumentative Writing Prompts for Middle School
Following you will find a variety of argumentative writing prompts for middle school students that can be used for a variety of writing activities.
1. If you were mayor of a new town, how would you convince people to move there?
2. Argue the benefits of teachers not giving homework.
3. Do you think that violent video games are appropriate for middle school students? State and defend your stance.
4. In your opinion, what is the greatest challenge that teenagers face today?
5. Should students be allowed to use cell phones during class time? Why or why not?
6. Do you think grades should be given or just pass/fail? Explain.
7. Is it fair that celebrities make more money than medical doctors? Why or why not?
8. Is social media harmful to young people? Explain.
9. State the importance of protecting Earth from pollution, and explain why everyone should play a part in helping.
10. In what ways can schools do more to prevent or reduce bullying?
11. Should it be mandatory for students to recite the Pledge of Allegiance? Why or why not?
12. Are you for or against school uniforms? Defend your position.
13. Should middle school students have a later bedtime than younger students? Explain your thinking.
14. Write an article for the school newspaper arguing the benefits of learning a second language.
15. Explain how technology can actually be detrimental to people's lives.
16. Why is it necessary for schools to administer standardized tests?
17. How should schools most effectively handle bullying?
18. Explain why it's essential to eat a healthy diet.
19. Explain the benefits of summer camp.
20. Why do you think some students dislike the cafeteria good? How can this issue be resolved?
21. What are some ways that schools can become better places for all students?
22. Explain why more class time should be given to electives.
23. Why do you think it's important to set and achieve SMART goals?
24. Explain why eating junk food is bad for one's mental and physical health.
25. Why should citizens be concerned with endangered animals?
26. Discuss ways that teachers can make lessons more accessible to students.
27. State your opinion on whether middle schoolers watch too much television.
28. Describe why it's important not to always judge someone based on how they look.
29. Share the importance of learning study skills .
30. Should good grades be a requirement to participate in school sports? Explain.
31. Justify people's concern for animals' rights.
32. State the benefits of gum chewing in class.
33. Persuade your parents to listen to your favorite music.
34. What time of day do you think school should start and why?
35. In your opinion, which is the better pet: cat or dog?
36. What's the thrill of watching funny cat videos on YouTube?
37. Write a letter convincing your family to move to the mountains.
38. Draft a letter persuading your 90-year-old grandparent to register for a social media account.
39. Argue for or against the school year being 100 days.
40. What does your pet really think about you and your family?
41. Explain what makes your first, last, or middle name awesome.
42. When is the best time for students to have a cell phone and why?
43. Share your opinion on the appropriate age for staying home alone.
44. Should certain grade levels in middle school have special privileges? Why or why not?
45. Are school uniforms a good idea?
46. Should P.E. classes be divided by gender? Why or why not?
47. What new electives should the school offer, and why?
48. Should more school assignments be group work or independent work? Why?
49. How can the lunch menu be made more appealing to students?
50. Do middle school students need much supervision? Why or why not?
51. How can cyberbullying be reduced?
52. Is online or in-person learning better? Why?
53. Is the sale of fast food on campus a bad influence on middle schoolers? Why or why not?
54. Should participation in a school sport be required? Explain.
55. What are the benefits and disadvantages of students working to earn money?
56. At what age should students begin learning how to drive? Why do you think this?
57. State the pros or cons of having school year-round.
58. What would make homework a better learning experience for students?
59. How should the school handle bullying?
60. Should there be seat belts on school buses? Why or why not?
61. If one participates in sports, should she be allowed to miss P.E class? Why or why not?
Final Thoughts: Argumentative Writing Prompts for Middle School
Now you have a collection of argumentative writing prompts for middle school.
Consider having students review the elements of argumentative writing before sharing these prompts.
Related: writing prompts for middle school