bestessayhelp.com
To Kill a Mockingbird Setting – Essay Sample
Harper Lee's "To Kill a Mockingbird" is set in a small, rural Southern town Maycomb. The town is situated in Alabama, and it resembles any other town; there is nothing extraordinary about it. The action takes place in the 1930s, in the period between Civil War and Civil rights movement. Maycomb is just a little town, set in its old ways and not willing to change. Racism is still present here, and white people feel extremely prejudiced against black.
A normal day seems too long in this place, for there is nothing to do. The hours stretch endlessly, the people are never in a hurry, just because there is nowhere to go. People do not know about other cities or parts of the country. They do not care about what is going on there. Few people ever come to visit Maycomb, but those who live here, rarely leave.
No wonder that same families have been around for so long that everybody knows what to expect from every resident of the city. The reputations of the people of Maycomb have spread around, and stereotypes about them do not let their real personalities come through. In Maycomb, there is no hope for independent thinking and individuality, and not much can be done about that.
That is why, it is so hard for Atticus to defend a black man in the court. He is a progressive lawyer who is fighting for justice and equality. He does not differentiate the people according to their skin color. He understands the difference between a lie and a truth and thinks objectively, whereas the inhabitants of Maycomb cannot look past the black skin color. To them, it is simply impossible that a black man can be innocent, and a white young girl can be telling lies in court.
Racial segregation has always boomed in Maycomb. The African-Americans are forced to live on the outskirts of the city, where they have their own church and graveyard. Even at the trial, they have to sit separately from the white people. The whites all have good front seats, and the blacks sit mostly on the balconies. The town is separated, there is no unity; black and white people never eat, pray or spend time together.
When Atticus fails to defend Tom Robinson, he also fails to broaden the minds of his fellow citizens. However, black community really appreciates his continuous efforts for racial equality. When he is going out of the court room, they show him their respect by standing up. Atticus struggles a lot as he is misunderstood by the white people. However, he stays honest to himself and continues to fight for what he feels is right.
Thus, we see that the setting of To Kill a Mockingbird influences the course of events. It is essential to take the peculiarities of this little town into a consideration, when analyzing the story.
The road to success is easy with a little help. Let's get your assignment out of the way.
JavaScript seems to be disabled in your browser. For the best experience on our site, be sure to turn on Javascript in your browser.
More on To Kill a Mockingbird
To Kill a Mockingbird takes place in Maycomb, Alabama in the 1930s - a town where separate is definitely not equal.
Introduction See All
Summary see all, themes see all.
Justice and Judgment
Morality and Ethics
Women and Femininity
Compassion and Forgiveness
Characters See All
Jean Louise Finch (Scout)
Jeremy Atticus Finch (Jem)
Atticus Finch
Charles Baker Harris (Dill)
Arthur Radley (Boo)
Tom Robinson
Mayella Ewell
Robert E. Lee Ewell
Alexandra Hancock
Maudie Atkinson
Mrs. Henry Lafayette Dubose
Caroline Fisher
John Hale Finch (Uncle Jack)
Grace Merriweather
Reverend Sykes
Judge John Taylor
Dolphus Raymond
Braxton Bragg Underwood
Walter Cunningham Sr.
Walter Cunningham Jr.
Helen Robinson
Miss Stephanie Crawford
Horace Gilmer
Nathan Radley
Analysis See All
What's Up With the Title?
What's Up With the Ending?
What's Up With the Epigraph?
Tough-o-Meter
Writing Style
Mockingbirds
The Radley Place
The Mad Dog
Narrator Point of View
Booker's Seven Basic Plots Analysis
Plot Analysis
Three Act Plot Analysis
Quotes See All
Maycomb, Alabama; the 1930s
Welcome to small town Alabama, circa 1930s. It's a friendly town, with lots of old ladies baking cakes and small-town sheriffs saying folksy things.
Oh, and it also has morphine-addicted old ladies; abusive families living by the dump; and a pretty nasty racial divide.
To Kill a Mockingbird takes place in the fictional small Southern town of Maycomb in the 1930s (Tom's trial takes place in 1935). Slavery and the Civil War of the 1860s still loom large in the rearview mirror , but the civil rights movement of the 1950s and '60s is just a wee little speck on the horizon. And Maycomb is going nowhere fast:
A day was twenty-four hours long but seemed longer. There was no hurry, for there was nowhere to go, nothing to buy and no money to buy it with, nothing to see outside the boundaries of Maycomb County. (1.10)
Lots in its own little world, Maycomb doesn't know what's happening elsewhere and doesn't care. Few people move there (not much reason to) and few people leave (why bother?).
Homo Maycombis
This stagnation means that the same families have been around for generations, and family reputations have become unquestioned facts.
Thus the dicta No Crawford Minds His Own Business, Every Third Merriweather Is Morbid, The Truth Is Not in the Delafields, All the Bufords Walk Like That, were simply guides to daily living: never take a check from a Delafield without a discreet call to the bank; Miss Maudie Atkinson's shoulder stoops because she was a Buford; if Mrs. Grace Merriweather sips gin out of Lydia E. Pinkham bottles it's nothing unusual—her mother did the same. (13.32)
Are these stereotypes accurate descriptions of family traits, passed down through inheritance or parenting—or are they just self-fulfilling prophecies? Do people just see what they expect to see? We don't know. Jem has a different classification of the various species of Homo Maycombis , but it's no less rigid:
"There's four kinds of folks in the world. There's the ordinary kind like us and the neighbors, there's the kind like the Cunninghams out in the woods, the kind like the Ewells down at the dump, and the N****es." (23.103)
The problem with either classification system is that there's no room for individuality and independent thought, let alone breaking with the past. The way things are in Maycomb is the way things have always been, and there's not much anyone can do about it.
And the way things have always been is racially segregated . Racism, as Atticus says after he loses the Robinson case, is "just as much Maycomb County as missionary teas" (22.11). The African-Americans have their own settlement on the outskirts of white Maycomb, and their own church and cemetery outside the city limits. At Tom's trial the African-Americans sit on one side of the town square, and the whites on the other. Inside the courtroom, the whites have the good seats on the floor while the African-Americans are up in the balcony. Other than a few border-crossers like Mr. Dolph Raymond , whites and blacks in Maycomb don't live together, pray together, eat together, or even die together.
It's like the town is one big middle school dance, except that one side gets to give the other side the death penalty.
That's My Slice!
This is a town where separate is definitely not equal. When Atticus acts as if Tom Robinso n has just as much right to a fair trial as a white man, some people are angry—as if human rights were a cake with a limited number of slices.
But there are a few who are more disturbed that Bob Ewell is able to make the court enforce his false accusation. While the anti-Tom Maycomb is the dominant one, the tiny pro-Tom faction refuses to be erased from the town community. As Miss Maudie says:
"The handful of people in this town who say that fair play is not marked White Only; the handful of people who say a fair trial is for everybody, not just us… The handful of people in this town with background, that's who they are." (24.81)
This "handful of people" can't save Tom Robinson, but they might push Maycomb—struggling all the way—just a little farther down the path to racial equality .
To Kill a Mockingbird Setting Study Group
Ask questions, get answers, and discuss with others.
Tired of ads?
Join today and never see them again.
This is a premium product
Please Wait...
TOP CATEGORIES
AS and A Level
University Degree
International Baccalaureate
Uncategorised
5 Star Essays
Study Tools
Study Guides
Meet the Team
English Literature
Prose Fiction
An Analysis of the Significance of the Setting of To Kill a Mockingbird
Set in Maycomb County, Harper Lee's novel, To Kill a Mockingbird, is set in a town where racism is prevalent. Harper Lee's novel raises key themes to instil into the reader many ethics to combat these racist attitudes and inculcate other moral values. These themes are enforced by the setting and it is through the setting that Harper Lee emphasises the principles laid down by the novel. The setting is also used metaphorically to describe the themes in To Kill a Mockingbird . So it is necessary to analyse the significance of the setting and realise how events are portrayed through the setting which in turn emphasise key themes of the novel.
The street is an important part of the setting, where key themes are emphasised. In the street, Scout and brother Jem alongside friend Dil are able to have fun through their childhood games whilst not compromising their safety and playing in a safe environment. Though the people within the street do not compromise safety, the street is not protected from outside attack. In fact, this flaw is exposed and safety is compromised when a dog, from outside the street, is found to have rabies. After panic within the street, Atticus Finch, an outsider (as he works outside the street) is the one who protects the town from attack. This episode draws a parallel to an event later in the novel when Bob Ewell, an outsider compromises the town's safety in an attempt at Scout and Jem's life. Again, it is someone who can be viewed as an outsider to the street (as he was in recluse), Boo (Arthur) Radley who is able to restore safety to the street. In both instances, the outsider is not part of the problem and objects to it. This is resembled with Mr. Link Deas, an outsider to the street, who objected to the institutional racism on show in the courthouse. Racism, a key theme in the novel is also condemned by Atticus Finch – "…As you grow older, you'll see white men cheat black men every day of your life, but let me tell you something and don't you forget it—whenever a white man does that to a black man, no matter who he is, how rich he is, or how fine a family he comes from, that white man is trash".
This is a preview of the whole essay
It is the location of Mr. Deas's outburst, the courthouse, where the theme of racism is again emphasised, through the setting. In terms of its geographical location, the courthouse is at the centre of the town and much of the town is engrossed in affairs at Tom Robinson's trial. So it is fair to assume that the courthouse depicts the town and the views expressed by the courthouse can be used as that of the town's. As the courthouse is the setting for the worst racism, where a charge is indicted onto an innocent man because of his race, and the courthouse is central to the town, it can be interpreted that racism is at the heart of the town and so the town can be viewed as endemically racist. Again, Harper Lee accentuates the theme of racism using the setting.
The courthouse is again used as a means of expressing the racism notion though this time a new setting is introduced. In To Kill a Mockingbird , the prosecutors in the high-profile court case, the Ewell's, live on the outskirts of the towns' white community, outside the courthouse, in a dump-like setting referred to as " white trash ". If these so called peasants are frowned upon by the white citizens of Maycomb, it is inconceivable as to how the whites perceive the black citizens of Maycomb as it is these segregated people who are looked down upon to the extent that they are made to live further outside Maycomb's accepted people, further outside both the Cunnighams and the Ewell's. This not only shows the degree of inferiority of the black community but also the rigidity of the racial groupings. In fact, there is only one exception to the zones of Maycomb – Dolphus Raymond, described as a " nigger lover ". It is through the setting of the racial groups that the author is able to portray just how widespread racism is in Maycomb County.
Dolphus Raymond, the exception to Maycomb's racial grouping, is a key figure for another of Harper Lee's themes within the novel. Dolphus Raymond is seen as the misfit of society and an alcoholic. Though, as the novel progresses, and the discovery is made as to what Dolphus is actually drinking, it raises the issue discussed in the novel of deceptive appearances. Harper Lee revisits the theme of deceptive appearances when Miss Stephanie Crawford, though a neighbour is an outsider to the street, is responsible for concocting stories about Boo (Arthur) Radley. These gossips are found to be untrue and Boo (Arthur) Radley proves his appearance is not what it is made out to be by winning over Scout and Jem through presents in a tree, comforting Scout with a blanket during a neighbourhood crisis and saving the pair's lives. Another example of a deceptive appearance is of Mrs. Henry Lafayette Dubose. Upon first appearance, Mrs. Dubose is found to be a sickly frail neighbour who slanders Jem and Atticus. When she does so, Jem destroys his elderly nieghbours' entire camellia bush and is punished into reading to the woman for a month. Soon after his sentence, Mrs. Dubose dies after freeing herself from a morphine addiction. Jem, an outsider in Mrs. Dubose's world is deceived by the first impression that he is given of Mrs. Dubose. When hearing of her plight with morphine, Jem realises Mrs. Dubose wasn't just the frail woman he took her for. In both instances, the outsider is lead into wrong impressions. In accordance with Atticus Finch, " You never really understand a person until you consider things from his point of view-until you climb into his skin and walk around in it ". Once more it is through the setting that key themes of the novel are emphasised.
The idea that deceptive appearances bring a chance for mistakes (in the form of wrong impressions) to be learnt from draws a parallel with Jem and Scout's episodes to and from school. Jem and Scout learn several lessons about life, most notably in the incident where Bob Ewell makes an attempt at the children's lives. The incident occurs on their way home from school and despite hearing footsteps behind them, they make the mistake of not attempting to discover whose footsteps they are. However, it is here, despite not being on the school grounds, that the children learn lessons, lessons about life. Another example of where the children learn is when Scout imagines Boo's perspective and discovers his feelings. On both occasions, when the setting is altered, the children learn. It is therefore no wonder that Harper Lee uses the setting to convey the theme of learning as To Kill a Mockingbird the setting enforces the theme, in this case it is learning.
The principle of learning is not just confined to children however. This novel, set in the 1930s, when racism was rife and southern states promoted slavery, was an era where racism was widespread. Since the time when the novel was set and when it was published (some 30 years later) there was a sustained period when efforts were made to educate people about their attitudes towards other races. These efforts made some impact, however little as though much of southern America did not change its views, it was a step in the right direction. This is resembled with Tom Robinson's court case in To Kill a Mockingbird . In the case, though the verdict was still guilty, the jury spent a considerable amount of time reaching a decision and this showed that Atticus Finch's contribution, though little was again a step in the right direction. Here Harper Lee is attempting to continue to educate people about racism and through the period when the novel is set, the reader is able to see how attitudes have changed from a society being endemically racist to what the reader is experiencing in the present day.
The setting of To Kill a Mockingbird is a key aspect of the novel used to enforce the themes of the novel. When outside attack brings to light what people's attitudes towards others are, the theme of racism is highlighted. This them is enforced when the court is seen to be central to the town and court is found to be racist, the town is depicted as endemically racist. The extent of the prejudiced views upheld by much of the white community is exposed when the racial groupings show the black community to be forced to live in " trash ". When outsiders mistake people with wrong impressions, deceptive appearances are found to be common in Maycomb. The idea of learning is enforced by a change in setting, through the attack and when viewing events from Boo Radley's point of view. When a reader pictures the attitudes of racists in the 1930s (when the novel is set) they are able to understand how racist people can be and how wrong discrimination can be. So Harper Lee uses a number of different settings to convey various key themes central to To Kill a Mockingbird .
Document Details
Word Count 1594
Page Count 3
Subject English
Related Essays
What is the significance of the title: "To Kill a Mockingbird"?
What is the significance of the title 'To Kill a Mockingbird?'
To Kill a Mockingbird Metaphor Analysis
Metaphor Analysis in To Kill A Mockingbird
Home — Essay Samples — Literature — To Kill a Mockingbird — "To Kill a Mockingbird": A Comprehensive Literary Analysis

"To Kill a Mockingbird": a Comprehensive Literary Analysis
Categories: Harper Lee To Kill a Mockingbird
About this sample

Downloads: 69
Table of contents
Hook examples for "to kill a mockingbird" essay, "to kill a mockingbird" essay example.
Innocence Amidst Prejudice: Step into the racially charged world of Maycomb, Alabama, where children like Scout and Jem Finch learn harsh lessons about humanity's flaws.
Atticus Finch's Moral Compass: Explore the character of Atticus Finch, a beacon of moral integrity in an unjust society, and his unwavering commitment to justice and equality.
Mockingbirds and Metaphors: Uncover the symbolism behind the novel's title and the significance of the metaphorical mockingbirds, highlighting themes of empathy and compassion.
Harper Lee's Social Commentary: Analyze how Harper Lee uses her narrative to comment on racism, classism, and gender roles in the Deep South during the 1930s.
Scout's Journey of Empathy: Follow Scout Finch's transformation from innocence to understanding as she navigates the complexities of prejudice and discrimination.
Racial Injustice: The Mockingbird's Song of Suffering
Moral growth: scout's odyssey of enlightenment, the loss of innocence: shattered illusions in maycomb, the enduring power of empathy: lessons from atticus finch, conclusion: the enduring relevance of "to kill a mockingbird".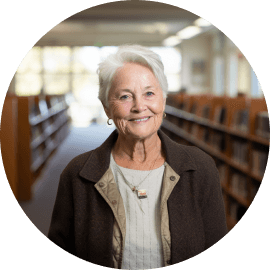 Cite this Essay
Let us write you an essay from scratch
450+ experts on 30 subjects ready to help
Custom essay delivered in as few as 3 hours
Get high-quality help

Dr. Karlyna PhD
Verified writer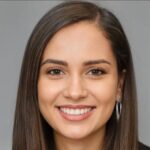 + 120 experts online
By clicking "Check Writers' Offers", you agree to our terms of service and privacy policy . We'll occasionally send you promo and account related email
No need to pay just yet!
Related Essays
5 pages / 2067 words
3 pages / 1323 words
2 pages / 1110 words
3 pages / 1362 words
Remember! This is just a sample.
You can get your custom paper by one of our expert writers.
121 writers online
Still can't find what you need?
Browse our vast selection of original essay samples, each expertly formatted and styled
Related Essays on To Kill a Mockingbird
Is Atticus a good father? In this essay it is a topic of much discussion. To be a good father, one must provide love, guidance, and discipline to their children. In the classic novel To Kill A Mockingbird by Harper [...]
To Kill a Mockingbird by Harper Lee is a timeless classic that explores the complexities of growing up in a racially divided society. The novel masterfully captures the coming of age journey of Scout Finch, her brother Jem, and [...]
The title of the novel To Kill A Mockingbird means to punish something that does not deserve to be punished, reflecting the central theme of injustice. For example, when Miss Maudie said, "Mockingbirds don't do one thing but [...]
Setting the stage for the importance of moral attributes in society Mentioning Atticus Finch as a character in the novel "To Kill a Mockingbird" Atticus as a static character with consistent traits Examination [...]
A Childhood Memory: Do you remember the moment in your own life when you realized the world wasn't as innocent as you once believed? Join me as we explore how the characters in "To Kill a Mockingbird" navigate the [...]
To Kill a Mockingbird is many things: just to name a few, it is a comment on racism, class, and the mob mentality. In this brilliant novel, there are a lot of well defined characters whose goings on in the fictional Maycomb [...]
Related Topics
By clicking "Send", you agree to our Terms of service and Privacy statement . We will occasionally send you account related emails.
Where do you want us to send this sample?
By clicking "Continue", you agree to our terms of service and privacy policy.
Be careful. This essay is not unique
This essay was donated by a student and is likely to have been used and submitted before
Download this Sample
Free samples may contain mistakes and not unique parts
Sorry, we could not paraphrase this essay. Our professional writers can rewrite it and get you a unique paper.
Please check your inbox.
We can write you a custom essay that will follow your exact instructions and meet the deadlines. Let's fix your grades together!
Get Your Personalized Essay in 3 Hours or Less!
We use cookies to personalyze your web-site experience. By continuing we'll assume you board with our cookie policy .
We can help you get a better grade and deliver your task on time!
Instructions Followed To The Letter
Deadlines Met At Every Stage
Unique And Plagiarism Free
Skip to main content
Skip to primary sidebar
Skip to footer
English Works
Student's sample essay To Kill a Mockingbird: life lessons
From which three characters in the novel do you think Jem and Scout learnt the most? Discuss with close reference to the events of the novel.
In Harper Lee's   To Kill a Mockingbird , Scout and Jem Finch witness the demise of Tom Robinson who becomes the victim of cruel prejudice in the American town of Maycomb.  As they grow up, and witness the racial divisions in the town, they become exposed to a range of perspectives that particularly focus on different forms of prejudice. Their father, Atticus, who defends Tom in court, has a significant impact upon the children as they realise observe his steadfast defence of his convictions. Calpurnia, the family's domestic helper, exposes the children to the difficulties faced by the African negroes as they confront racial prejudice on a daily basis.  Mr Arthur Radley, or 'Boo', also teaches them the dangers associated with stereotyping individuals based on hearsay. All of these mentors emphasise the importance of simple kindnesses.
Atticus Finch, the children's father, succeeds in teaching Scout and Jem a valuable lesson about courage and moral strength. Atticus displays integrity by defending Tom Robinson. When Atticus explains why he takes the case of Tom Robinson, he says to Scout, " If I couldn't hold up my head in turn, I couldn't represent this country in the legislature, I couldn't even tell you or Jem not to do something again".  Atticus impresses upon the children that courage is not a man with a gun in his hand or any form of physical strength. Atticus wishes for Scout and Jem to aspire to moral courage and he shows the children that courage is to defend their principles. When Atticus shoots the dog with rabies, Lee points out that a gun should only be used as a last resort.  Lee draws attention to that fact that physical strength , which is also evident whenever the feisty Scout uses her fists, is not true strength.  Even when her cousin calls her father a "nigger lover", Scout learns that she must hold her head high and must control her temper.  Jem also learns that he must not respond to accusations of "nigger lover" by Mrs Dubose. To the very end, Atticus leads by example and stands "with his head high and fists down" and through this example he shows why it is a "sin to kill a mockingbird".
Secondly, Calpurnia exposed the children to first-hand experiences of African American prejudice and to the disadvantage that they endure from the 'socially superior' white people. This is particularly apparent when they visit Calpurnia's church. Scout is shocked that they don't have hymn-books and Lee uses the lack of books as a symbol to show their Negroes' illiterate status. Scout later asked Calpurnia why they don't save for hymn-books and Calpurnia laughed and said, " Wouldn't do any good, they can't read". This reinforces their disconnection and exclusion from society because of their lack of education. Scout also notices that the church is bare and lacks a piano or organ. Lee uses the emptiness of the church as a symbol of the poverty-stricken situation of African Americans.  It is this downtrodden status, Lee suggests, that  contributes to the miscarriage of justice in Tom's case. The jury members prosecute Tom Robinson without "one iota of medical evidence" and on the basis of two unworthy witness statements. Atticus' stance and dedication to the case of Tom Robinson also directly challenges the bigoted views that doom the Negroes to perpetual disadvantage.
Together, Atticus and Calpurnia convey the message to the children that it is easy to abuse people who are 'inferior' and who lack a voice. Lee depicts the Ewells as socially disadvantaged people who have a tendency to belittle those beneath them. If Mr Ewell seems unable to change, the Negroes by contrast struggle to find work despite their best efforts. In addition, while the Negroes in the church do not have much money, they all support each other, raising $10 for Helen Robinson, with slight pressure by Reverend Sykes. This displays the close-knit community of the Negroes and how they support each other in times of need even though they do not have much to give.
Furthermore, Boo Radley's benevolent presence teaches the children not to judge a person based on rumours and not to discriminate against the disabled. Scout and Jem's personal experiences with Boo help them dispel the bigoted views about those with a disability. The constant and consistent acts of kindness from Boo such as folding Jem's pants and leaving them for him on the fence, leaving them gifts in the tree hole such as chewing gum, an old watch, soap carvings and other trinkets, reveals that Boo is a very misjudged and gentle person. As Jem notes, "our biggest prize was a pocket watch that wouldn't run, on a chain with an aluminium knife". These gifts make the children aware that Boo is watching them affectionately.  Jem shows his appreciation towards Boo and the gifts by placing a thank you letter in the tree. Boo's brother, Mr Radley, who Calpurnia describes as the "meanest man ever God blew breath into", fills the hole with cement, because of the 'dying' tree which reflects his heartless attitude. The rumour surrounding Boo as being a dangerous and horrific ghost is proved unjust when he risks his own life to save Scout and Jem from the violent clutches of Bob Ewell. Boo not only rescues them both but he also carries Jem home to be nursed back to health. Lee uses the symbolism of the mockingbird to reflect the view that it is a "sin" to kill or judge unfairly something that is innocent, harmless, and vulnerable and that brings joy to others. Both Boo and Tom Robinson can be equated with mockingbirds.
Through first-hand experiences and the guidance of significant role models such as Atticus, Calpurnia and Boo Radley, Harper Lee depicts the personal growth of both Scout and Jem.  She suggests that they grow through their first-hand experience with the victims of both racial and social prejudice.  These role models highlight the importance of courage, education and kindness and they encourage Scout and Jem to see past the social barriers.
Return to To Kill a Mockingbird: Study Page
For Sponsorship and Other Enquiries
Keep in touch.