The Jungle Book
By rudyard kipling, the jungle book essay questions.
What does The Jungle Book teach us about the importance of rules?
One of the first things that Baloo teaches Mowgli is the importance of adhering to Jungle Law. These laws and rules are for the good of everyone and not biased in favor of one group; furthermore, following these rules is imperative for one's personal safety. A good example of this is when Hathi the elephant declares a Water Truce during a time of severe drought. During a Water Truce, every creature may drink openly from the remaining source of flowing water without fear of being attacked or hunted. This unites everyone with a common cause (finding water) and makes sure that the available water site does not become a de facto hunting ground. Thus, in this way rules and laws are important for safety and survival.
How is Mowgli able to earn the respect of the wolves who had turned against him?
When some of the younger wolves and those new to the pack turn against Mowgli, it is not because of his actions but because they have heard stories and lies about him circulated by Shere Khan in an effort to get those wolves to help him catch Mowgli. When Mowgli leaves the jungle as a result, it is to protect Akela, the Lone Wolf, which demonstrates his noble character and loyalty to his family (and also adheres to Jungle Law which automatically keeps fate on his side). The highlighting of his good character as well as his skill in creating a strategy for killing Shere Khan makes the wolves who went against him realize that he is by far the strongest fighter and the one it would be better to be aligned with in a battle situation. Knowing that he has killed the mighty tiger also makes them fearful of him, which also brings them back in line.
What does Mowgli learn from each of his teachers that makes him into the young man he becomes?
From Mother and Father Wolf, Mowgli learns family loyalty and love. He also learns the importance of being prepared to fight to the death in defense of family.
From Baloo, he learns the Jungle Law and specifically the things that will keep him alive, such as telling a potentially threatening creature that they are of the same blood (an animal way of saying that he comes in peace). He also learns to love and respect Jungle customs.
Bagheera teaches him how to become a hunter and reminds him that hunting is for food, not for sport. He also teaches Mowgli how to be patient and not to rush into situations without proper consideration, holding him in good stead for his battle with Shere Khan.
Kaa teaches Mowgli about standing up for those you love and the importance of teamwork, which they demonstrate during their fight with the red dogs.
Akela is the pack elder to whom Mowgli owes his life and he teaches the man cub everything a wolf needs to know in order to be a leader. He also teaches him that one day he will return to Man. Mowgli does not believe this, but of course it turns out to be true.
What does Kipling say about gender?
To be blunt, not much. Kipling is not only a representative figure when it comes to his country and era's views on imperialism and the supremacy of the Anglo-Saxon race, but also in regards to patriarchy. There are few female characters in the text. Raksha is the most significant in that she is fierce and feared, but her power comes from her maternal role. Messua is a classic mother figure, as are Matkah, Darzee's wife, and Nagaina (albeit evil). There are no major female characters and certainly none who are fully developed and anywhere near being equal in intellect, power, wit, or influence with the male characters. Mowgli's teachers are all male, as are his brothers. His great enemy Shere Khan is male, and the red dogs even seem as if they are all male (though clearly they are not). In Kipling's world, women are important for mothering, but they are not capable of embodying the noble virtues of strength, moral rectitude, loyalty, courage, and physical prowess.
How does the text support the idea of Social Darwinism?
The American Museum of Natural History defines Social Darwinism thusly: "Based largely on notions of competition and natural selection, Social Darwinist theories generally hold that the powerful in society are innately better than the weak and that success is proof of their superiority." Kipling and other Westerners espoused this theory, which they found particularly useful in justifying colonialism. His book upholds it through its classification of different groups of animals as inherently more intelligent, noble, moral, and even cleaner than others. The monkeys, red dogs, and jackals are inferior; the wolves, bears, and elephants are superior. Critic Bill Delaney points to the numerous examples of bloodshed (the extermination of the red dogs, the crocodile's fiendish delight in those he has killed, the destruction of village at the orchestration of Mowgli, Mowgli's killing of Shere Khan, etc.) and concludes that "Kipling is telling his readers that nature is cruel and that only the strong survive. By implication he is preaching Social Darwinism..."

The Jungle Book Questions and Answers
The Question and Answer section for The Jungle Book is a great resource to ask questions, find answers, and discuss the novel.
Who was purun Dass
I think he's from the second Jungle Book. Purun Dass .was a high caste Brahmin, whose father had been an important official in an old-fashioned Hindu Court.
The jungle book
What chapter are you referring to?
Briefly explain why "growing up involves facing tough situations" is a good theme for the story.
Mowgli becomes a young man as the book progresses, and the reader watches him grow from an impulsive and earnest man-cub into a leader. Like most adolescents, he believes he is not allowed to do as much as he wants to do, but readers see him grow...
Study Guide for The Jungle Book
The Jungle Book study guide contains a biography of Rudyard Kipling, literature essays, quiz questions, major themes, characters, and a full summary and analysis.
About The Jungle Book
The Jungle Book Summary
Character List
Essays for The Jungle Book
The Jungle Book essays are academic essays for citation. These papers were written primarily by students and provide critical analysis of The Jungle Book by Rudyard Kipling.
War and Womanhood in Rudyard Kipling's Mary Postgate (1915)
Loyalty in "Rikki-Tikki-Tavi"
Lesson Plan for The Jungle Book
About the Author
Study Objectives
Common Core Standards
Introduction to The Jungle Book
Relationship to Other Books
Bringing in Technology
Notes to the Teacher
Related Links
The Jungle Book Bibliography

The Jungle Book
50 pages • 1 hour read
A modern alternative to SparkNotes and CliffsNotes, SuperSummary offers high-quality Study Guides that feature detailed chapter summaries and analysis of major themes, characters, quotes, and essay topics.
"Mowgli's Brothers"
"Kaa's Hunting"
"Tiger! Tiger!"
"The White Seal"
"Rikki-tikki-tavi"
"Toomai of the Elephants"
"Her Majesty's Servants"
Character Analysis
Symbols & Motifs
Important Quotes
Essay Topics
Summary and Study Guide
The Jungle Book is a collection of stories by Rudyard Kipling first published in 1894. Rudyard Kipling was born to a British family living in India and spent the first six years of his life there before being sent to England for schooling. Kipling's works reflect his colonialist upbringing and support for British imperial rule over India, as well as ideas of European racial and cultural superiority developed in the Victorian Era. While the seven stories in The Jungle Book focus primarily on animal characters, Kipling uses the animal world allegorically to comment upon and critique aspects of human society. The first three stories in the collection tell the story of Mowgli , a human child raised by Indian wolves and trained by jungle animals such as Baloo the bear and Bagheera the panther. These stories were adapted into a film of the same name by Walt Disney in 1967.
The guide refers to the edition published in 1910 by The Century Co.
Get access to this full Study Guide and much more!
5,850+ In-Depth Study Guides
5,400+ Quick-Read Plot Summaries
Downloadable PDFs
Content Warning: This guide quotes stigmatizing language about mental illness and contains discussions of racism.
Story Summaries
The SuperSummary difference
8x more resources than SparkNotes and CliffsNotes combined
Study Guides you won ' t find anywhere else
100+ new titles every month
Each story in The Jungle Book focuses on the world of animals, primarily Indian animals, and each story ends with an epigram in the form of a song or poem. The first three stories in The Jungle Book focus on the character of Mowgli, depicting his adoption by a wolf pack, his education in the jungle, and his eventual defeat of the tiger Shere Khan . In the first story, "Mowgli's Brothers," a pair of wolves called Rama and Raksha find a human baby who is being hunted by the partially "lame" tiger Shere Khan. The wolf mother, Raksha, becomes attached to the baby and decides to call him Mowgli, meaning frog. The wolf pack, led by a wolf called Akela, debates if they should adopt Mowgli. Shere Khan protests, demanding to eat him. Baloo the bear advocates for Mowgli's adoption and Bagheera the panther kills a bull for the pack to eat in exchange for Mowgli's life. Mowgli grows up with the wolves, but Shere Khan waits for his chance at revenge when Akela grows old and feeble. Bagheera advises Mowgli to go to the human village and bring back fire, which the animals call the "red flower." When Akela becomes too old and is ousted as leader of the pack, Mowgli uses the fire to drive off Shere Khan. However, his use of human technology means that he must leave the jungle and go to live in the human village instead.
The second story, "Kaa's Hunting," is set before the ending of the previous story, during Mowgli's childhood with the wolf pack. In this story, Baloo is teaching Mowgli to speak in the languages of various jungle animals. A group of monkeys called the Bandar-log abduct Mowgli, wanting to learn his human techniques for weaving sticks into houses, but lacking the intelligence and work ethic to do so. Baloo and Bagheera go to the python Kaa for help, since Kaa is known to climb trees and eat young monkeys. In the ruins of an ancient human city where the monkeys live, Baloo and Bagheera fight to free Mowgli, who is trapped in a room of cobras. Mowgli is able to speak to the cobras and avoid harm. Kaa entrances the monkeys with his "hunger dance," hypnotizing them into walking toward him, to their deaths. Baloo and Bagheera are also hypnotized, but Mowgli's human intelligence allows him to resist the python's trick and free his friends from danger.
The third story, "Tiger! Tiger!," picks up where the first left off, as Mowgli goes to live in the human village. He is adopted by a woman named Messua, but finds it difficult to adjust to human customs such as sleeping inside and wearing clothes. Mowgli is critical of the old men who tell superstitious stories about ghosts, and so he goes to herd the village buffalo. While he is out with the herd, his wolf brother comes to tell him that Shere Khan is back, recovered from the fire, and plans to hunt him. With the help of the wolves, Mowgli sets a trap for Shere Khan in a narrow canyon, using the wolves to herd the buffalos and trampling Shere Khan to death. However, the superstitious old man Buldeo sees Mowgli's friendship with the wolves and tells the other villagers that Mowgli is a demon who can turn into an animal. The villagers throw stones at Mowgli, and he returns to the jungle with Shere Khan's skin. He presents the hide to the pack and remains in the jungle until he grows up and marries.
"The White Seal" changes setting to an island in the Bering Sea. The protagonist is a young seal named Kotick who is an unusual pure white in color. Kotick sees other juvenile seals being clubbed to death by hunters. Rather than accepting this as a natural way of the world, Kotick spends years searching the seas for an island without human dangers for the seals to inhabit. He eventually discovers one, but he must fight another adult seal to persuade his people to leave and relocate to this new, superior island.
"Rikki-Tikki-Tavi" returns to an Indian setting and tells the story of a mongoose who is rescued from a flood by an English family. The mongoose, called Rikki-Tikki-Ravi for his chattering noises, defends the English child, Teddy, from a snake, winning him praise from the family. In the garden, Rikki-Tikki-Tavi discovers two cobras named Nag and Nagaina who have been eating young birds and are plotting to kill the human family. Rikki-Tikki-Tavi kills Nag while the cobra attempts to stage an ambush of the father in the bathroom. He overhears Nagaina talking about eggs she has laid in the garden and goes to find and destroy them. When he returns, he finds that Nagaina is about to bite Teddy, but Rikki-Tikki-Tavi tricks her into turning away by threatening to crush her last egg. He eventually chases her into a hole and kills her, saving the family and earning their affection.
"Toomai of the Elephants" follows an Indian child named Toomai whose father is an elephant driver in the Anglo-Indian army. He idolizes a white commander called "Peterson Sahib" who is skilled at catching wild elephants. Toomai's father forbids him from going out to the jungle to catch elephants and the other soldiers tell him that he can only join when he sees an elephant dance. That night, Toomai's family elephant, Kala Nag, escapes from the camp and allows Toomai to accompany him to a jungle clearing. There, Toomai sees a large group of elephants assemble and begin to stomp on the ground, clearing new space for their herd. He returns in the morning to triumphantly reveal that he has now seen an elephant dance and he is inducted into the forestry service.
The final story, "Her Majesty's Servants," depicts an overheard conversation that happens one night between the animals used for war in both the Anglo-Indian and Afghan armies. The animals—two mules, a camel, a horse, a bull, and an elephant—explain what they do in the army and why. The animals participate in a chain of command that goes all the way up to Queen Victoria. At a military parade the next day, a man from the Afghan army is impressed by the power and obedience of the Anglo-Indian army's animals, lamenting that he wishes the people in Afghanistan could be as obedient.
Throughout these stories, Kipling uses the animal world to explore alterity, alienation, and authority in society, using the differences between animal species to articulate how different groups of humans interact under the law of an empire. In particular, The Jungle Book focuses on exceptional individuals whose innate qualities allow them to lead their societies, demonstrating what Kipling suggests is a "natural" hierarchy.

Don't Miss Out!
Access Full Study Guide Now
Ready to dive in?
Get unlimited access to SuperSummary for only $0.70/week
Related Titles
By Rudyard Kipling
Study Guide
Rudyard Kipling
Plot Summary
Rikki Tikki Tavi
Seal Lullaby
The Conundrum of the Workshops
The Man Who Would Be King
The Mark Of The Beast
The White Man's Burden
Featured Collections
Action & Adventure
View Collection
Allegories of Modern Life
Animals in literature, children's & teen books made into movies, colonialism & postcolonialism, short story collections.

study guides
lesson plans
homework help
The Jungle Book Essay & Project Ideas

(read more)

FOLLOW BOOKRAGS:
In order to continue enjoying our site, we ask that you confirm your identity as a human. Thank you very much for your cooperation.
"The Jungle Book" by Rudyard Kipling Essay (Critical Writing)
There is a great number of different masterpieces of literature in the world. Each of them describes some peculiar phenomenon or event. The majority of books are devoted to human beings and their feelings and emotions. There are, however, some works which are devoted to animals and their touching allegiance to people. Being very popular, this issue has always interested people. However, there are not many works which manage to combine description of the life of human beings, animals behaviour and visions of nature, trying to show the authors way of to reflect the real world. One of these works is called The Jungle Book and is written by Rudyard Kipling.
We will write a custom Critical Writing on "The Jungle Book" by Rudyard Kipling specifically for you for only 9.35/page
808 certified writers online
Devoted to the description of the life of a human being, the book, though, manages to combine this description with the visions of nature of the jungle and the laws according to which animals live there.
The main character of the story is a boy called Mowgli. The main peculiarity of this boy is the fact that he was raised by wolves and acts according to their code. In certain period of time this fact was taken as ridiculous and impossible. However, boys like Mowgli were found. That is why, it is possible to say that Kipling created a very interesting story which could be based on some real facts. Mowgli is able to understand animals and communicate with them, following the rules accepted in the jungle. All these facts make him a unique character who is very interesting for people.
Having created his story in the form of a tale, Kipling romanticized the life of animals and human beings in the jungle. However, there is one very important aspect of the jungle which the author describes. It is the law according to which animals live. Kipling uses the term the law of the jungle to describe existing set of codes according to which the community of wolves and other animals is structured. They all should follow it or they will not be able to survive.
All rules which are described by this law are wise and created by generations of animals in order to guarantee their survival. The law of the jungle outlines the main activity of animals, their main food and relations with other species. However, the Bandar-log do not accept these rules. They can be taken as rebels, who do not want to follow the majority. However, Kipling describes them as primitive and disorganised tribe which is not able to guarantee its prosperity. Outlining this fact, the author wants to show great importance of the law and norms which regulate behaviour in society.
Being created by Rudyard Kipling, the term the law of the jungle became very popular, though having changed its main meaning. Nowadays, it is widely used in order not to describe some set of codes accepted in society, but to show special kind of human attitude to the rest of people and his/her role in society. Everyone should take care only of himself/herself and be the strongest to survive in coherent society. This is the meaning of the term which prevails nowadays.
Besides, having read the book, it is impossible to remain indifferent. Having created interesting and fascinating world, Kipling also introduced the new term which described existence of animals in the jungle. The term the law of the jungle became the metaphor which is widely used nowadays.
Need a custom critical writing sample written from scratch by professional specifically for you?
807 certified writers online
Chicago (N-B)
Chicago (A-D)
IvyPanda. (2020, July 5). "The Jungle Book" by Rudyard Kipling. https://ivypanda.com/essays/the-jungle-book-by-rudyard-kipling/
IvyPanda. (2020, July 5). "The Jungle Book" by Rudyard Kipling. Retrieved from https://ivypanda.com/essays/the-jungle-book-by-rudyard-kipling/
""The Jungle Book" by Rudyard Kipling." IvyPanda , 5 July 2020, ivypanda.com/essays/the-jungle-book-by-rudyard-kipling/.
1. IvyPanda . ""The Jungle Book" by Rudyard Kipling." July 5, 2020. https://ivypanda.com/essays/the-jungle-book-by-rudyard-kipling/.
Bibliography
IvyPanda . ""The Jungle Book" by Rudyard Kipling." July 5, 2020. https://ivypanda.com/essays/the-jungle-book-by-rudyard-kipling/.
IvyPanda . 2020. ""The Jungle Book" by Rudyard Kipling." July 5, 2020. https://ivypanda.com/essays/the-jungle-book-by-rudyard-kipling/.
IvyPanda . (2020) '"The Jungle Book" by Rudyard Kipling'. 5 July.
Plot Elements in the "Kim" by Rudyard Kipling
A Review of Kim by Rudyard Kipling
Finding Identity: "Kim" by Rudyard Kipling
Kim by Rudyard Kipling
Challenges of Life and Thought-Provoking Questions in Rudyard Kipling's "If"
'The Jungle Book' by Kipling
Review of Kim by Rudyard Kipling
One Character, Two Worlds: "Kim" by Rudyard Kipling
"The White Man's Burden" by Rudyard Kipling
Postcolonial Theories in "Overland Mail" by Rudyard Kipling
William Shakespeare's "Julius Caesar"
Stylistics of Frankenstein by Mary Shelly
Ethical Issues in the Novel "Frankenstein" by Shelley Mary
Joseph Conrad's Novel "Heart of Darkness"
Iago and Othello Relationships
Home / Essay Samples / Literature / Books
The Jungle Book Essay Examples and Topics
by Rudyard Kipling
Personal Reflection on Collection of Stories About Mowgli "The Jungle Book"
Summary: The story The Jungle Book is a collection of stories written about the ecosystems and everyones part in it. This book is written mostly from the animals point of view telling their feelings and their unheard laws. The book was written in a very…
An Essay on The Jungle Book by Rudyard Kipling
When reading Rudyard Kipling's The Jungle Book, one could look at the Jungle as a "city" and the animals as its inhabitants, its civilization. A civilization is "the type of culture and society developed by a particular nation or region or in a particular era"…
The Jungle Book by Rudyard Kipling. Examination of the Novel
Welcome to the Jungle The Jungle Book takes place in a jungle somewhere in India and is set in modern times. The main characters are: Mowgli, a lost child that gets raised in the jungle by a pack of wolves; Bagheera, a black panther that…
The Jungle: Analysis and Plot of the Novel
A house across the river from the beautiful Chicago scenery, a beautiful family, and a wealth of opportunities are what Jurgis Rudkis and his family had initially thought of America. Many migrants traveled hundreds and thousands of miles abroad in cramped, dense, disease-ridden ships with…
The Jungle by Upton Sinclair. Literary Review
The Jungle Review During the Progressive Era of the late 1800s and into the early 1900s, conditions for the average labourer were very poor and worsening day by day. There were very few safety regulations, and gruesome deaths occurred frequently in almost every line of…
Rudyard Kipling
United Kingdom
Comics, Children's literature, Graphic novel, Adventure fiction
The Jungle Books
Mowgli, Bagheera, Shere Khan, Baloo, Kaa, Akela, Tabaqui, Raksha, Hathi, Father Wolf, Ikki
The Jungle Book to some extent was inspired by the ancient Indian fable texts such as the Panchatantra and the Jataka tales.
Words & Pages
We use cookies to offer you the best experience. By continuing, we'll assume you agree with our Cookies policy .
Choose your writer among 300 professionals!
You cannot copy content from our website. If you need this sample, insert an email and we'll deliver it to you.
Please, provide real email address.
This email is exists.
Home — Essay Samples — Literature — Books — The Jungle

Essays on The Jungle
The use of figurative language in the jungle, the jungle: society's taking advantage of the naive immigrants, made-to-order essay as fast as you need it.
Each essay is customized to cater to your unique preferences
experts online
The Literal and Symbolic Meaning of The Jungle in Sinclair's Narrative
Depiction of drawbacks of industrialization in the jungle by upton sinclair, upton sinclair's the jungle: a window into the lives of immigrants, analysis of daisy miller and the beast in the jungle in regard to satisfaction, let us write you an essay from scratch.
450+ experts on 30 subjects ready to help
Custom essay delivered in as few as 3 hours
Upton Sinclair, Jr's, View of Struggle as Depicted in His Book, The Jungle
Book review of upton sinclair, jr's, the jungle, "the jungle" by upton sinclair, the purpose of upton sinclair's novel the jungle, get a personalized essay in under 3 hours.
Expert-written essays crafted with your exact needs in mind
Comparison of Sinclair's The Jungle and Schlosser's Fast Food Nation
Upton sinclair's indictment of wage slavery in the jungle, analyzing rudyard kipling's rikki-tikki-tavi story as told in the jungle book, interpretation and the meaning behind new trailer for the jungle book, the themes raised and lessons learned in the jungle book, capitalism and its wickedness in the jungle, "fast food nation" and "the jungle": the changes in fast food industry, the possibility to achieve the american dream.
February 26, 1906
Upton Sinclair
Political fiction
Jurgis Rudkus, Ona Lukoszaite Rudkus, Marija Berczynskas, Teta Elzbieta Lukoszaite, Grandmother Swan, Dede Antanas, Jokubas Szedvilas, Edward Marcinkus, Fisher, Tamoszius Kuszleika, Jonas Lukoszas, Stanislovas Lukoszas, Mike Scully, Phil Connor

Get Your Personalized Essay in 3 Hours or Less!
Bibliography
Top 10 Similar Topics
Their Eyes Were Watching God
A Modest Proposal
Bartleby The Scrivener
Law of Life
Into The Wild
Harry Potter and The Sorcerer'S Stone
Alice in Wonderland
A Worn Path
I Know Why The Caged Bird Sings
We use cookies to personalyze your web-site experience. By continuing we'll assume you board with our cookie policy .
We can help you get a better grade and deliver your task on time!
Instructions Followed To The Letter
Deadlines Met At Every Stage
Unique And Plagiarism Free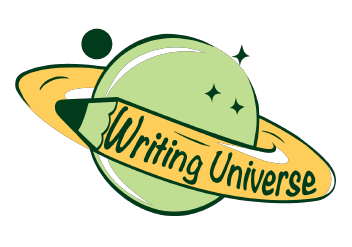 Environment
Information Science
Social Issues
Argumentative
Cause and Effect
Classification
Compare and Contrast
Descriptive
Exemplification
Informative
Controversial
Exploratory
What Is an Essay
Length of an Essay
Generate Ideas
Types of Essays
Structuring an Essay
Outline For Essay
Essay Introduction
Thesis Statement
Body of an Essay
Writing a Conclusion
Essay Writing Tips
Drafting an Essay
Revision Process
Fix a Broken Essay
Format of an Essay
Essay Examples
Essay Checklist
Essay Writing Service
Can't find a perfect paper?
Free Essay Samples
Entertainment
The Jungle Book
Essays on The Jungle Book
Rikki-Tikki-Tavi is a short story in The Jungle Book by Rudyard Kipling. It's the story of a young Indian grey mongoose who is brave and valiant. The story has been anthologized and published in various versions as a short book. We will look at its main plot and character traits....
Found a perfect essay sample but want a unique one?
Request writing help from expert writer in you feed!
Related topic to The Jungle Book