Why is Fire Safety Important?
Published: Tuesday, Oct 12, 2021
Table of Contents
Back to Resources
Fire safety is important and necessary in the workplace in order to prevent and protect against the destruction caused by fire. Fire safety reduces the risk of injury and building damage that fires can cause. Developing and implementing fire safety protocols in the workplace is not only required by law but it is crucial to everyone's safety that may be in the building during a fire emergency.
Fire safety is important in order to:
Reduce the risk of injury to employees and customers
Reduce damage to facility/building
Protect against possible fines
Protect against losing customers' trust
Protect employee jobs that would be lost due to extensive building damage
Fire Safety in the Workplace
The importance of fire safety in the workplace be overlooked. Due to the number of workplaces surrounded by ingredients and materials that will quickly ignite a fire, it is necessary for fire safety to be discussed.
Discussions regarding fire safety foster an understanding of fire hazards and the three necessary ingredients to ignite a fire – heat, fuel and oxygen . After educating employees on these ingredients and hazards, hazards become more easily visible around the workplace and are more likely to be handled, reducing the overall risk of fire.
Educating employees is important in the overall goal of fire safety in the workplace but another important measure is to devise a fire prevention plan . This prevention plan will provide a specific description of each employees' responsibilities in identifying combustible materials, existing fire hazards and heat-producing equipment. It is a necessary piece to preventing workplace fires.
Fire safety preparation, education and prevention is a small price to pay versus the alternative losses that fire bring. The risk for businesses is high when employees and customers alike are at risk.
Implementing a Fire Prevention Plan
The first step in implementing a fire prevention plan is to educate workers. Employees must be able to take necessary action to prevent fires, successfully use a fire extinguisher and understand their role and responsibilities when responding to an emergency.
Employees must thoroughly understand the current regulations and training requirements. Each year, OSHA (Occupational Safety and Health Administration) and the NFPA (National Fire Protection Agency) require certain fire prevention training be completed by all employees.
Fire Emergency Response Team
In addition to a fire prevention plan, an emergency response team is critical in leading and directing others to safety. A fire emergency response team is a group of individuals each with an understanding of emergency procedures, fire safety and the evacuation plan . Each team member has a protocol to follow in case of a fire emergency and understands their own roles and duties necessary to get everyone to safety.
Preventative Maintenance
Proper housekeeping techniques, maintaining emergency and exit lighting, and enlisting the help of a licensed and certified fire protection company are all part of preventative maintenance. Keeping a clean workplace, free of hazards, will greatly reduce the likelihood for a workplace fire.
Additional preventative measures include:
Properly serviced machinery
Storing chemicals
Immediate clean up of chemical spills, oil or any other combustible materials.
Free and clear hallways and fire exits
Trash is properly contained
Sprinklers and extinguishers are free and clear of blockage
The NFPA outlines a frequency of visits for fire protection companies to follow. These frequent visits by a licensed and certified fire protection company will handle inspections, safety testing and any repairs needed to fire protection equipment.
A maintenance plan for equipment that may not be required by NFPA is still recommended. Equipment and fixtures like, exit signs and emergency backup generators, need to be tested and maintained to ensure each will function effectively during an emergency.
The Importance of Fire Safety
With the risks and losses that result from a fire, it is evident that fire safety protects against such devastation. Fire safety is important to protect and prevent. Through proper fire safety in the workplace, implementing a fire prevention plan, assigning an emergency response team and putting preventative measures in place, workplace employees, customers and the structure itself can all be protected
For information on uniforms that can aid in workplace fire safety and as part of a fire prevention plan, contact Alsco .
https://www.redcross.org/get-help/how-to-prepare-for-emergencies/types-of-emergencies/fire.html . American Red Cross.
https://www.nfpa.org/News-and-Research/Publications-and-media/Press-Room/Reporters-Guide-to-Fire-and-NFPA/Key-Fire-Safety-Tips . National Fire Protection Association.
https://www.osha.gov/fire-safety . Occupational Safety and Health Administration.
https://www.usfa.fema.gov/stories/workplace_safety/ . U.S. Fire Administration.
https://www.osha.gov/sites/default/files/publications/OSHA3527.pdf . Occupational Safety and Health Administration: Fire Safety.
https://www.ccohs.ca/oshanswers/prevention/flammable_general.html . Canadian Center for Occupational Health and Safety
Interested in Alsco's Services? Visit our Contact page and let us know!
1-866-777-1360 M-F 6am - 4:30pm PST
Get Catalog | Get Free Samples
Why is fire safety education and training important?
Other Questions/Answers
Agricultural Labeling (43)
Ammonia Pipe Marking (15)
Arc Flash (22)
Barcoding (35)
Continuous Improvement (13)
Crane Safety (21)
Electrical Safety (47)
Emergency Evacuation (26)
Equipment Labeling (5)
Facility Efficiency (18)
Facility Marking
Fire Safety (35)
Floor Marking (33)
Forklift Safety (24)
Hazcom (49)
Healthcare (24)
Kaizen (32)
Kanban (21)
Labeling (4)
Lean Manufacturing (84)
Lockout Tagout (21)
Military Equipment (4)
Mining Safety (8)
Organized Workplace (12)
Pharmaceutical Labeling (29)
Pipe Marking (32)
Rack Labeling (10)
Regulations & Compliance (18)
Safety Signs (24)
Six Sigma (48)
Social Distancing (80)
Solar Panel Labeling (4)
Spanish Resources (3)
Spill Cleanup (17)
Tool Organization (24)
Transportation (36)
Valve Tag (19)
Wire Marking (35)
Workplace Safety (75)
Fire safety education and training is not only required by law, it's also an extremely important skill to obtain regarding the safety of employees and others who might be in the building. Fires are damaging to property, cause injury or death, and can even eliminate jobs since many buildings destroyed by fire are not rebuilt. The way to prevent these dire outcomes is proper fire safety training.
Taking part in fire safety training will provide workers with skills such as recognizing hazards, being able to complete a fire risk assessment, taking action in preventing fires, and lastly understanding how to respond in the case of an emergency. All of these are indispensable skills and give employees the potential to completely eliminate fire risks in the workplace
Learning about fire hazards is the key to preventing fire from occurring. Teaching a workforce about the combustion triangle is a good place to start. The triangle consists of the necessary ingredients that fires spark from: heat, fuel, and an oxidizing agent. Once these basics are learned, then hazards are more visible in the workplace since the employees know what to look for.
The next on the list is risk assessment training . This comes right after recognizing fire hazards because employees become responsible for taking action against hazards present already and eliminating or reducing them. Generally, assessments look at the following:
Emergency exits and routes
Active and passive fire protection systems
Safe storage/removal of dangerous substances
Firefighting equipment like extinguishers
Evacuation plan
Clear communication with others about fire hazards
Staff fire safety training
How to help those who are more vulnerable than others
If these assessments are not completed, then the workplace will end up becoming incredibly dangerous over time as more hazards will accumulate due to the fact that no one will know how to address those fire hazards and eliminate them.
Learning how to respond to a fire is a large part of fire safety training and is essential in creating a clear understanding of protocol in emergency situations so employees will be sufficiently prepared to fight the fire or get out safely and efficiently. Fire training courses teach how to use firefighting equipment like fire extinguishers, how to activate the fire alarm, and how to work as a team, as well as learning what one's own responsibilities are. However, these are only a few subjects that are covered in emergency response training
Overall , participating in fire safety training does wonders to help prevent fires just from the workers being more aware of their surroundings and knowing what can ignite a fire. They can even each contribute by doing simple things such as:
Keeping the workplace clean
Smoking in designated areas
Keeping machinery properly serviced
Storing chemicals safely
Never blocking fire doors, sprinklers, or extinguishers
Being aware of the combustion triangle
Similar Questions
What should be included in fire safety training?
What is a fire risk assessment?
What is fire protection?
What should be included in a fire safety plan?
What are some examples of fire protection measures?
What is a fire safety plan?
Who can give fire safety training?
What is a fire safety inspection?
How often should fire safety trainings be given?
Additional Resources
Fire Prevention in the Workplace [OSHA 1910.39]
Fire Safety in the Workplace
Preparing the Workplace with Emergency Action Plans (EAP)
NFPA 25: Standards for Fire Protection Systems
Floor marking comprehensive research, education and training
View all Fire Safety Q&A
Fire Prevention: OSHA 1910.193
Floor Marking for Fire Extinguishers
Fire Safety Signs
What is the International Fire Code?
10 Steps for Electrical Safety
Which Fire Extinguisher is Used for Electrical Fire?
Free Fire Safety Guide
Fire Safety Products
Fire Safety Questions and Answers
More Fire Safety Resources
Helpful Resources
Oops, something went wrong. Please try again.
You are now logged in!
Search Search
Fire Safety : Fire Safety Awareness
Fire Safety Awareness
There are general fire safety precautions you should follow regardless of where you live. Taking time to review tips about the following fire safety issues can help you create a safer and more secure living environment for you, your friends, and family.
Because fire is a risk in every building — whether you sleep, study, or work there — you should always have an escape plan. You may need to escape within a few minutes of a fire's start, so your safe exit depends on immediate warning from smoke alarms and advance planning of escape routes.
Escape Plan Basics
Include two ways out of every room in all escape plans
Designate a location to meet outside the building
Verify that smoke alarms are installed to provide early detection and warning so you'll have enough time to execute your escape plan
Make sure doors located in your path of travel can be opened from the inside under all lighting conditions
Verify that doors located in your path of travel Do not require a key to open from the inside
Take note of whether any disabled or elderly residents will require evacuation assistance
Conduct a roll call to verify everyone has escaped the building
Remain outside until notified by the fire department that it is safe to re-enter the building
Practice, practice, practice your plan!
If your secondary escape route is a window…
Make sure the window can be opened from the inside
Assure the window is large enough for you to pass through the opening
Verify the windowsill is low enough to allow you to crawl through the opening
Make sure any security bars can be opened from the inside without the use of a key, and that you can open them under all lighting conditions
Determine how you will escape if the window is above the first floor: will you purchase a rope ladder or other emergency escape device, or will you wait for the fire department to arrive and evacuate you?
Make sure sloping terrain, the location of the window, or other factors will not prevent the window from being used as a secondary escape route
Smoke Alarms
There are thousands of home fires in the U.S. every year, which result in roughly 3,000 deaths annually. Almost half of these deaths resulted from fires that were reported between the hours of 11:00 p.m. and 7:00 a.m., the time period in which most people sleep. For this reason, providing smoke alarms in bedrooms may be the single most important step toward preventing fire-related casualties in residential buildings.
Smoke Alarm Basics
Install at least one smoke alarm in every bedroom
Install additional smoke alarms in hallways and common areas in the vicinity of bedrooms
Install at least one smoke alarm on every level of your home
Make sure the smoke alarms within your home are interconnected so the activation of one alarm will activate all alarms within the home
Try to use smoke alarms powered by the building electrical system, which have a battery for backup power … However, if this type of smoke alarm is not available, battery-powered units are certainly better than not having smoke alarms
Smoke Alarm Installation
Install smoke alarms on ceilings whenever possible
Locate any smoke alarms installed on walls at least four inches below the ceiling
Locate any smoke alarms installed on walls no more than 12 inches below the ceiling
Do not install smoke alarms in the corners of rooms
Do not install smoke alarms next to air-conditioning vents, heating vents, or ceiling fans, to ensure proper functioning of the unit
Do not install smoke alarms in kitchens or bathrooms, to prevent false alarms
Smoke Alarm Maintenance
Test smoke alarms at least once a month, by pressing the button on the alarm that allows you to test the unit
Smoke alarms with non-replaceable 10-year batteries are designed to remain effective for up to 10 years. If the alarm chirps, warning that the battery is low, replace the entire smoke alarm right away
Smoke alarms with any other type of battery need a new battery at least once a year. If the alarm chirps, warning the battery is low, replace the battery right away
Replace smoke alarms every 10 years
Candles and Incense
Candles and incense are often used to create ambiance or help celebrate a special event, but they are open flames that pose a threat of fire. Most candle fires take place in the bedroom, and many occur when candles are left unattended. In addition, the winter holidays and New Year's Eve are peak times for candle fires, so be sure to exercise caution when celebrating with open flames.
Candle and Incense Basics
Remember: candles and burning incense are open flames, and the safest option is not to have them in your home
Never leave candles or incense unattended, and always extinguish them before leaving the room or going to sleep
Keep candles and incense away from curtains, clothing, books and newspapers, and other combustible items
Keep candles and incense away from flammable liquids (i.e., alcohol, oil, etc.)
Use durable candle holders, which are made of non-combustible materials, are big enough to collect wax drippings, and don't tip over easily
Trim candle wicks to one-quarter inch, and maintain this wick length throughout the candle's life
Extinguish taper and pillar candles when their wax melts down to within two inches of the holder, and extinguish votives and other encased candles before the last half inch of wax starts to melt
Use flashlights during blackouts instead of candles, and always avoid carrying lit candles whenever possible
Cooking fires are the leading cause of home fires and household fire injuries. Unattended cooking is the leading cause of these fires, most of which start with the ignition of common household items including grease, paper, cabinets and curtains.
Cooking Safety Basics
Never leave food unattended while it's cooking on the stove, and closely monitor food cooking in the oven
Maintain a clean and tidy cooking area that is free of items that catch on fire easily, such as cloth (curtains, potholders, towels, etc.), paper (cook books, food packaging, newspapers, etc.), and plastic (food packaging, storage containers, etc.)
Roll up your shirtsleeves, or wear short, tight sleeves while cooking, so your clothes don't accidentally hang onto stove burners and catch fire
Always keep a potholder, oven mitt, and lid on hand
Never use a wet potholder or oven mitt, in order to avoid scalding when the moisture in the cloth heats up
Never plug microwaves into extension cords, and never microwave metal containers or tinfoil
Keep children and pets away from cooking areas
In the Event of Stovetop Fire:
If the fire is small and contained in a pan, put on an oven mitt and smother the flames by carefully sliding the lid over the pan
Turn off the burner
Don't remove the lid until it is completely cool
Never pour water on a grease fire
Never discharge a fire extinguisher onto a pan fire since it can splatter burning grease out of the pan and spread the fire
In the Event of Oven Fire:
Turn off the heat
Keep the oven door closed to prevent you and your clothes from catching fire
Notify other occupants, and evacuate the building
Call the fire department
In the Event of Microwave Fire:
Keep the microwave door closed
Unplug the microwave to remove the source of heat
The respiratory health hazards of smoking are well-publicized, but a lesser-known fact is that smoking materials are the leading cause of fire-related deaths in the U.S. The most commonly ignited items in these fatal fires are mattresses and bedding, upholstered furniture, and floor coverings.
Smoking Fire Safety
Smoke outside, so you Do not put others at risk
Never smoke in bed
Never smoke in an area where oxygen tanks are being used
Don't smoke if you are sleepy, have been drinking, or have taken medicine or other drugs that impair your ability to handle smoking materials correctly
Use deep, wide ashtrays on a sturdy surface
Make sure butts and ashes are extinguished by soaking them in water before discarding them
Check under furniture cushions, and in other places people smoke, for butts and ashes that may have fallen out of sight
Keep matches and lighters out of children's sight and reach
Consider using fire-safe cigarettes, which are less likely to cause fires
Vaping and Electronic Cigarette
On April 9, 2012 UT Austin became a tobacoo-free campus and the ban extends to electronic cigarettes and vapes. Even though statistically there is a less of a chance of a fire than a traditional fire there is still a risk of a fire and/or explosion . 
To learn more about fires and explosions caused by different smoking materials NFPA has research data on the subject.
Electrical distribution equipment poses serious fire safety threats that can even be fatal, especially when equipment is used incorrectly.
Electrical Safety Basics
Protect electrical outlets with plastic safety covers if small children are present in your home
Never operate electrical appliances around bathtubs, showers, or puddles of standing water
Use ground fault circuit interrupter (GFCI) protection when working where water is near electricity, to protect against electric shock … This means you should use GFCIs in your kitchen, laundry room, bathroom, and outdoor locations
Replace or repair frayed, loose, or otherwise damaged cords on all electronics
Shut off the circuit and have it checked by an electrician if any switches feel warm
Take note of any discolored switch plates, because discoloration could indicate that the electrical wiring behind the switch plate is overheating
Remember: symptoms of potential wiring problems include household lights that dim or flicker, a TV picture that shrinks in size, frequent blown fuses, or circuit breakers that trip frequently
Place lamps on level surfaces, away from flammable items, and use light bulbs that match the lamps' recommended wattages
Multi USB charger are not allowed on campus and should generally be avoided. They are prone to overheating and a multitide of these devices have been recalled by the Consumer Product Safety Commission over safety concerns.  
Extension Cords and Surge Suppressers
Never use an extension cord as a replacement for permanent wiring
Avoid running extension cords across doorways or under carpets
Make sure power strips and surge suppressors are designed to handle the loads you will be using them for
Connect power strips and surge protectors directly into a wall outlet. Do not connect multiple power strips or surge protectors together
Avoid overloading circuits by plugging too many items into the same outlet
Avoid the use of "cube taps" and other devices that allow the connection of multiple appliances into a single receptacle, and try to only plug one high-wattage item into each outlet
Halogen Lighting
Avoid using halogen lamps whenever possible since they operate at much higher temperatures than normal light bulbs
If you use halogen lamps, make sure the lamp is placed in a location where it cannot come into contact with drapes, clothing, or other combustible materials
Keep halogen lamps and cords away from high-traffic areas and turn lamps off when leaving the room for an extended period of time
Heating Safety
Heating equipment is the leading cause of home fires during the winter months, and the second leading cause of home fires annually. Heating equipment includes fireplaces, wood stoves, portable space heaters, and fixed space heaters. Nearly half of all deaths attributed to home heating equipment fires involve portable space heaters. Follow the below tips, and read more about heating safety .
Heating Basics
Have all heating equipment in your home inspected annually by a licensed professional
Make sure all gas-fueled and wood-burning heating devices are vented to the exterior of the building
Consider installing a carbon monoxide alarm in a central location outside of each bedroom if gas-fueled or wood-burning appliances are used in your home
Fireplaces and Wood-burning Stoves
Have wood-burning stoves, fireplaces and chimneys inspected and cleaned on a periodic basis
Use properly seasoned wood to reduce creosote build-up in fireplaces and stoves
Protect fireplaces with a sturdy screen to prevent sparks from flying into the room
Allow ashes to cool before removing them from a fireplace or stove
Dispose of ashes in a metal container
Space Heaters
Maintain a 36 inch clearance between space heaters and combustible items
Turn off portable space heaters every time you leave the room or go to sleep
Laundry equipment is often overlooked when addressing the issue of home fire safety. However, laundry appliances pose a serious fire risk because they involve electricity, and the combination of combustible clothing and extremely hot temperatures. The vast majority of laundry fires are caused by dryers that are not cleaned properly.
Dryer Safety Basics
Have dryers installed and serviced by a competent professional
Have gas-powered washers and dryers inspected periodically by a professional to ensure the gas line and its connection are intact
Make sure that the dryer is plugged into an outlet that meets its electrical needs, so it doesn't overload the outlet and trip circuit breakers or blow fuses
Keep the area around the dryer clear of boxes, clothing, and other combustibles
Turn the dryer off when leaving home
Lint Filters
Do not operate the dryer without a lint filter
Clean lint filters before or after each use, and remove any lint from around the dryer drum
Make sure the dryer exhausts into the exterior or into a listed water trap
Inspect the area around the dryer for accumulations of lint, paying special attention to the area behind the dryer, and remove any lint you notice
Inspect the flexible exhaust duct (if your dryer has one), and remove lint accumulations on a periodic basis
Each year gasoline causes several thousand household fires, many of which result in injury and even death. It is helpful to remember gasoline is a volatile liquid that is constantly releasing flammable vapors, which are heavier than air and accumulate at the lowest point in an area. If released inside a building, these vapors sink to floor level and spread out across the room, and if these vapors make contact with an ignition source a flash-fire will likely result.
Gasoline Safety Basics
Keep gasoline out of children's reach and sight, and never allow children to handle gas
Never use gasoline inside the home or as a cleaning agent
Never use gasoline to wash mechanical parts
Never use gasoline to start a fire in barbecue pits or cooking grills
Never use gasoline as a replacement for kerosene or diesel
Do not use or store gasoline near potential ignition sources, including gas-fired water heaters that contain a pilot flame
Follow all manufacturers' instructions when using electronics (including all devices with batteries or connections to electrical outlets) near gasoline
Clean up spills immediately and discard clean-up materials properly
In the Event of Gasoline Fire
Leave the area immediately, and call the fire department
Do not attempt to extinguish the fire
Do not attempt to stop the flow of gasoline
Gasoline Storage
Store gasoline outside in a garage or shed
Never store gasoline in glass, or in plastic milk jugs and other non-reusable plastic containers
Store gasoline in a tightly closed metal or plastic container designed, manufactured, and approved specifically for gasoline storage
Store only the amount of gasoline necessary to power equipment and machinery
Fueling and Handling Gasoline
Do not smoke while handling gasoline
Use caution when fueling machinery and automobile equipment
Never fuel machinery or equipment indoors, and always let it cool before refueling
Place portable gasoline containers on the ground before filling, and only fill them outdoors
Never fill portable containers inside a vehicle or in the bed of a pick-up truck, to prevent a static charge from developing
Do not get in and out of automobiles while fueling … Although rare, this movement creates an electrical charge on your body that could spark a fire, especially during dry weather conditions
Over 1,000 home fires are caused by liquid propane annually, and these fires cause hundreds of injuries and deaths. Propane is a flammable gas that is converted to a liquid before being stored within a cylinder or tank. When released from its container, propane converts back to a gas and expands significantly; if this expanding gas comes in contact with an ignition source an explosion can result. When first released, the gas is cold and heavier than the surrounding air, which creates a "cloud" of heavy gas that will stay close to the ground and collect in low areas.
Propane Safety Basics
Never store or use propane gas cylinders larger than one pound inside your home
Never store or operate a propane-powered gas grill indoors
Always handle propane-powered equipment cautiously, according to the manufacturers' instructions
Have propane gas equipment inspected by a professional for leaks and faulty parts on a regular basis
Follow the manufacturers' instructions carefully when lighting pilots
Leave the area immediately and call the fire department from outside the home if you smell a strong odor of gas
These fire safety statistics and tips refer to fact sheets on the National Fire Protection Association Web site , the authoritative resource for fire prevention information online.
On this page:
Fire safety.
Evacuation Training
Fire Extinguishers on Campus
Fire Safety Links
Campus Residence Halls
Off-Campus Housing
Historic Fires
Student Events
Deck the Halls with Fire Safety
Frequently Asked Questions
Website Support Form (will open in new window)
UT Austin Home
Emergency Information
Site Policies
Web Accessibility Policy
Web Privacy Policy
Adobe Reader

Based on Zip Code Change
Home Fire Safety
Share via Email
Share on Facebook
Share on Twitter
Share on LinkedIn
DO NOT DELETE THE "EMPTY" SECTION CONTROL BELOW THIS. IT CONTAINS THE GHOST OF CLARA BARTON. 
Need Help Now?
If you need help after a home fire,  please contact your local Red Cross »
Did you know that if a fire starts in your home you may have as little as two minutes to escape? During a fire, early warning from a working smoke alarm plus a fire escape plan that has been practiced regularly can save lives. Learn what else to do to keep your loved ones safe!
Top Tips for Fire Safety

Install smoke alarms on every level of your home, inside bedrooms and outside sleeping areas. 
Test smoke alarms every month. If they're not working, change the batteries.
Talk with all family members about a fire escape plan and practice the plan twice a year.
If a fire occurs in your home, GET OUT, STAY OUT and CALL FOR HELP . Never go back inside for anything or anyone.
Get Preparation Tips for the Whole Family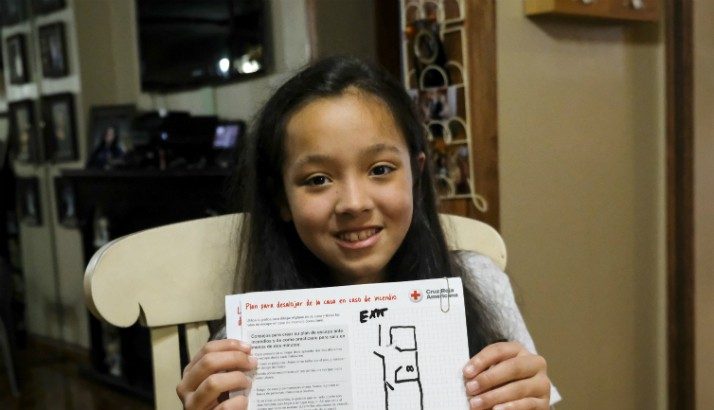 Know What to Do Before, During, and After a Fire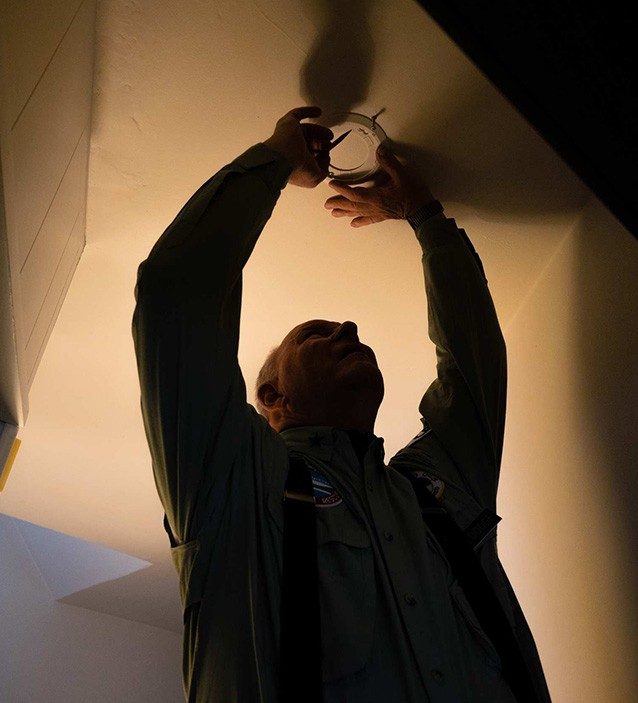 Join our national movement to help keep families safe from home fire. 
Download Home Fire Safety Checklists and Fact Sheets
Carbon Monoxide Poisoning Fact Sheet
Children and Home Fires Fact Sheet
Cooking Fires Fact Sheet
Fire Safety Checklist - English
Fire Safety Checklist - Arabic
Fire Safety Checklist - Burmese
Fire Safety Checklist - French
Fire Safety Checklist - Hakha Chin
Fire Safety Checklist - Polish
Fire Safety Checklist - Simplified Chinese
Fire Safety Checklist - Spanish
Fire Safety Checklist - Traditional Chinese
Fire Safety Fact Sheet
Fire Safety Frequently Asked Questions
Home Fire Escape Plan
Holiday Home Fires Fact Sheet
Home Heating Fires Fact Sheet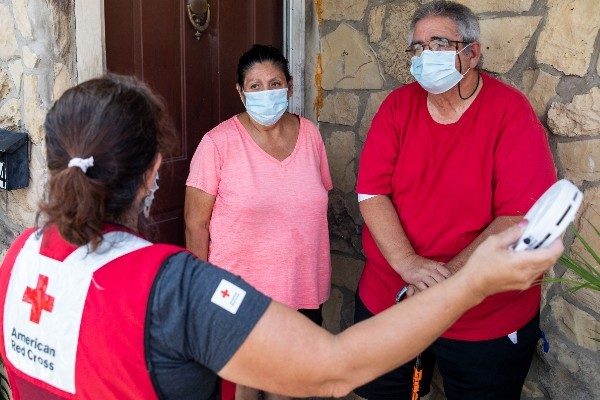 The Home Fire Campaign has documented more than 1,500 lives saved.
Explore the stories of the Home Fire Campaign »
Explore Related Safety Topics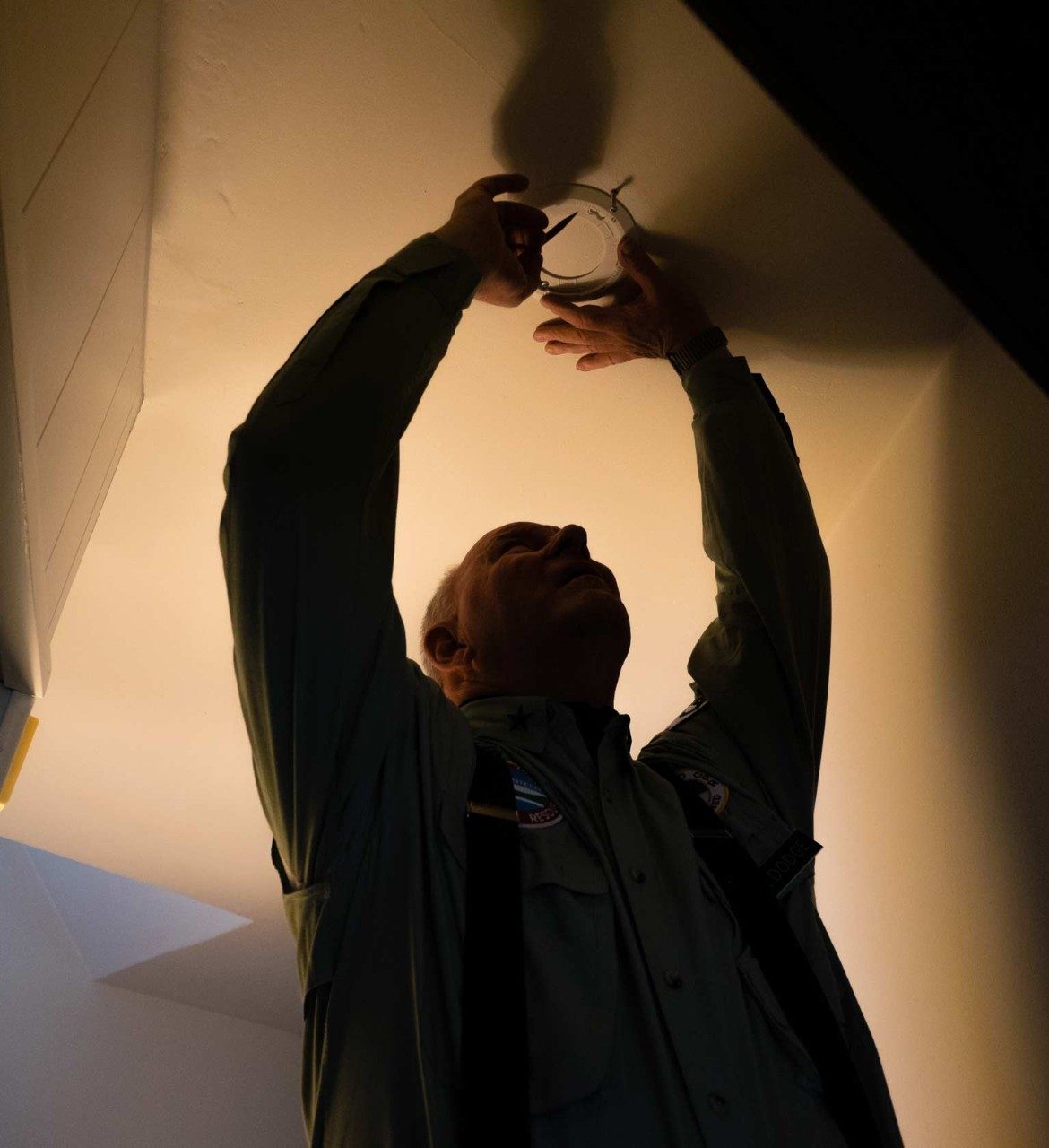 The Red Cross now offers videos and resources to help meet the fire safety needs of the Deaf and Hard of Hearing Community.
Explore ASL Resources »
Did you find this content useful? Subscribe to our email list and stay informed on disaster alerts, preparedness tips, and ways to get involved.
Prepare, respond and help families recover from home fires.

Fire Safety Essay for Students
Fires occur in homes and workplaces occasionally and can be deadly if not handled correctly. In this fire safety essay , we will understand some simple tips on how to stay safe when there is a fire in the home or business premises. Follow the precautions and reduce the risk of injury or death considerably.
A short essay on fire safety is an important topic that children should be mindful of, especially as it relates to climate change and holiday celebrations. As you likely know, fires can happen in many unexpected places, from homes to industrial areas to public spaces like parks and trails. The best way to avoid a fire is by following some simple safety guidelines. Poorly controlled temperatures can lead to dangerous conditions. This includes things like newspapers , leaves, debris, etc. If there is a fire in your building, know where the nearest exit is. In case of an emergency, use the emergency exit to help others and yourself avoid any injuries.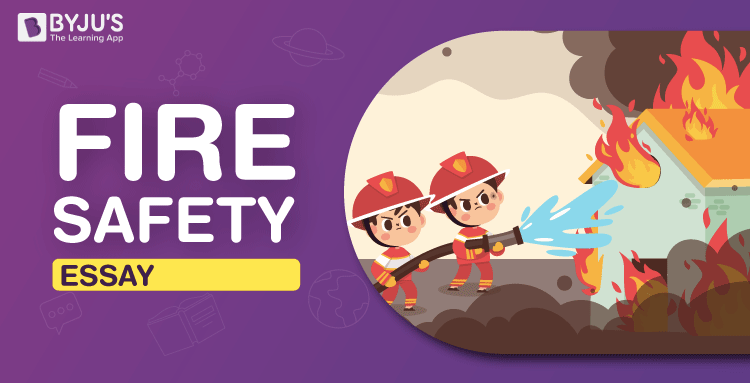 Table of Contents
Fire safety in the home, fire safety in the workplace, tips for staying safe from fire.
Fire safety is key in ensuring one's family and home are safe. Here are a few tips to help keep you and your loved ones safe from fire. BYJU'S fire safety essay in English teaches children how to be safe from the fire.
Always use proper cooking techniques, including never leaving food on the stovetop unattended. Keep all flammable materials, such as candles and cigarettes, away from open flames. Clear any obstacles in the path of a fire, like curtains or furniture. Install smoke alarms and test them monthly. Never leave children or pets alone in a burning building.
Fire safety is a top priority for any business. A fire in a workplace can cause significant damage and loss of life. There are several steps that companies can take to ensure fire safety in the workplace. A few tips for fire safety in the workplace provided are here in the fire safety essay.
Employees' education about fire safety is a must. Make sure everyone understands the risks associated with fires in the workplace and how to prevent them from occurring. It is also crucial to teach the employees how to react if they notice a fire and remind them never to try to put out a fire themselves.
Have a plan for emergencies. Make sure one has a plan for responding to fires in the workplace. Include information on how to evacuate the building, where to go if injured, and what to do if they encounter fire while on their way out. Make sure the facilities are up to code. Ensure the buildings meet all applicable safety standards, including those related to fire prevention. For instance, fire extinguishers are to be installed in all rooms, and they should be accessible to all employees in the event of a fire. This will help reduce the chance of a significant blaze happening in the facilities. Keep flammable materials, such as cigarettes and candles, away from ignition sources.
If one lives or works in a fire environment, it is vital to be aware of the dangers involved and take precautions to stay safe. Below are a few tips provided in BYJU'S English essay on fire safety to help people stay safe when working or living in a fire environment .
Firstly, stay informed about the latest fire safety guidelines. Know the signs of fires, how to extinguish them safely, and what supplies a person should have on hand in case of an emergency. Regularly check the news and fire safety websites for updates on new fire safety guidelines.
Next, be aware of one's surroundings. If there is any indication that a fire might be nearby, immediately leave the area and call for help. If a person cannot leave immediately, try to evacuate as quickly as possible by climbing up any available stairs or exiting through a window. Keep a safe distance from open flames. Do not try to put out a burning object with one's hands; use water or a bucket instead. If one needs to put out a burning thing, use water sparingly and avoid contact with the flames. Wear protective clothing such as long pants, sleeves, gloves, and eye protection if necessary.
Fire is one of the most dangerous hazards in any place. It is vital to have a fire plan and know how to put it into action if there is one, and we have briefly explained it in this fire safety essay in English. For more kids learning activities, such as worksheets , poems , and stories , visit BYJU'S website.
Frequently Asked Questions
What is fire safety.
Fire safety is a term used to describe the consideration and prevention of fire risk. It can be defined as the measures taken to protect lives and property from unwanted damage or destruction due to an uncontrolled fire. Fire safety involves education, awareness, preventative maintenance, and equipment installation.
Why is fire safety important?
Fire safety is essential to stay safe from fire accidents. In the event of a fire, it is crucial that you can evacuate quickly. For this reason, fire alarms are usually installed in businesses so they can sound when there is an emergency.
Related Links

Register with BYJU'S & Download Free PDFs
Register with byju's & watch live videos.

50 Fantastic Fire Science Resources
Building Trust in Law Enforcement
Fire and Forestry Scholarships
Fire Science and Safety Education
Forestry Careers
Public Service Careers
Women Public Service
Worst States for Fire Danger
Firefighter Training and FireFighter Education
Top Professors
Fire Science Rankings
Fire Science Degree Programs
Online Fire Science Degrees and Programs
Homeland Security
Public Administration
Cyber Security
Emergency Management
Criminal Justice
How to Become a Firefighter
How to Become a Fire Chief
How to Become a Wildland Firefighter
How to Become a Fire Protection Technician
How to Become a Fire Protection Engineer
How to Become a Fire Marshal
How to Become a Fire Investigator
How to Become a Fire Inspector
How to Become an Arson Investigator
How to Become an EMT

Fire Science Online Fire Science Resources Fire Science and Safety Education
The College Student's Guide to Fire Safety and Education
Fire safety is important, regardless of whether students live on-campus, in Greek Housing, or off-campus. This guide outlines risk factors, and examines school and student responsibilities for fire safety.
ABOUT THE AUTHOR
Jennifer Koebele
Jennifer Koebele, MS Ed. is a freelance writer and educator from Charlotte, NC. She has more than a decade of experience researching and writing on topics including higher education and fire science and safety.
Expert Sources and Partners
Office of Public Safety & Emergency Management Ithaca College
CampusFireSafety.com
Davidson College
Campus Security and Safety
Introduction
Firefighters respond to an average of 3,810 fires in college residence halls and Greek housing each year. Since 2000, campus fires have resulted in 122 fatalities and millions of dollars in property damage. According to FEMA, the vast majority of these fires could have been prevented through awareness and education. If a college student's most recent fire prevention training was learning to "stop, drop, and roll" in elementary school, then it's time for a refresher.
The following guide breaks down risks, responsibilities and preventative measures that college students need to know in order to keep themselves and those around them safe. Key elements include:
Risk factors related to campus fires
Where responsibility lies: students versus colleges
How dorms, Greek housing and off-campus apartments differ
Fire safety considerations for students with disabilities
Knowing about and practicing fire safety is the best way to prevent loss of life and property.
The Risk Factors
Of the approximately 3,800 campus housing fires that occur in the US each year, the majority (88 percent) are cooking fires. Other causes include:
Overloaded power strips
Space Heaters
Fire is a serious threat to a college student's safety. Unlike crimes or personal attacks that typically only harm one victim, fire usually affects all people living in a residence hall. Fire has no conscience. It does not discriminate or select its victims. You can't negotiate with it.
Regardless of what causes a fire, many experts agree that lack of knowledge about fire prevention is the real issue. While most students learned about fire safety in elementary school, they need additional training.
The University Housing Fire Report found that fires cause $26 million in property loss annually. Colleges and universities are not liable for accidents, which makes having an insurance policy essential. (In cases of arson, students will be prosecuted according to the law.)
Students tend to believe their parents' homeowners policies protect them, but that is often untrue. Those policies usually have high deductibles or complicated eligibility requirements that exclude certain claims.
Before moving on campus, students should carefully examine their parent's homeowners policy. It is usually a good idea to take out a separate policy. To find coverage, students can:
Inquire as to how much it would cost to make adjustments to their parents' policy.
Check with their school. Many colleges and universities offer special policies with registration.
Get several quotes for renter's insurance. A quick online search will bring up a list of companies to call.
What Colleges Do to Keep Students Safe
Each campus has a safety department that sets and enforces fire safety policies and inspections. Buildings must have smoke detectors, sprinkler systems, and fire alarms in accordance with Uniform Fire Prevention and Building Code and International Fire Code. Campus safety departments organize and carry out fire drills, and instruct students about:
Evacuation procedures
Using different types of fire extinguishers
Reporting fires
This is an amendment to the Higher Education Opportunity Act that was signed into law by President George W. Bush. Its purpose is to increase campus fire safety awareness across the nation, providing students and their families with the fire safety records of college/universities. Post-secondary institutions are required to publicly display fire safety information and statistics, policies, concerns, and fire safety conditions for prospective and current students.
In 2013, Congress designated September as Campus Fire Safety Month to encourage colleges and universities to:
Provide fire safety educational programs
Evaluate fire safety in on-campus and off-campus student housing
Develop and enforce applicable fire codes
Fire Safety in Academic Facilities
Following these basic safety guidelines will reduce the chance that students are injured in academic facilities on campus.
1) Identify the two closest exits and all potential evacuation routes.
2) Know the location of nearest fire alarm and how to use it.
3) Never prop open hallway doors or lock fire exit doors.
4) Keep corridors clear of flammable materials to prevent rapid fire spread.
5) Report vandalized fire equipment to campus public safety.
Campus labs have high ignition potential because of chemical, electrical, and mechanical heat sources. To prevent lab fires, students should:
Only work under supervision
Follow campus standard operating procedures for conducting experiments and research
Never leave experiments or pressure vessels running unattended
Keep flammable gases and reagents away from heat
Worst Residence Hall Hazards
Accidental fires, such as ignition of food or other cooking materials and unattended cooking, are some of the most common safety issues in college dorms. Other sources often include:
Unattended heat sources- candles, incense sticks, space heaters, etc.
Misuse of cooking equipment/unfamiliarity with equipment and safety procedures
Alcohol/drugs/misuse of medications
Extension cord overload
St. Michael's College , 2/17/14: An electric space heater was responsible for an accidental fire that displaced 22 students at St. Michael's Townhouse 105. Upon hearing smoke alarms, the residents were able to get out safely. The Colchester Fire Department responded and found the dormitory unit's top and bottom floors engulfed in flames, police said.
University of Massachusetts , 1/18/11: A lit candle ignited a fire in a student's residence hall room when it came into contact with a window shade. The overhead sprinkler system doused the flames. Firefighters found two other rooms with burning candles and in several rooms (including where the fire began) there were hats hung over smoke detectors.
Students have a responsibility for practicing fire safety in their dorms. It is important to follow each school's specific guidelines about what students can and can't have in their rooms. The items most commonly banned due as fire hazards are:
Toaster ovens
George Foreman grills
Halogen and lava lamps
Space heaters
Todd Sigle, Chief of Police at Davidson College in Davidson, North Carolina, explains that most on-campus residence hall fires are often caused by unattended stove tops, primarily electric ranges. In addition to being left unattended, these cooking tools are also hazardous because they aren't equipped with temperature regulating technology. Sigle noted that, according to the National Fire Protection Association, between 2007-2011, 84% of reported dormitory fires involved cooking equipment.
Sigle has noticed that shared kitchen areas are becoming commonplace as more apartment-style construction replaces traditional residence hall design. Because of this, Sigle stresses that it is critically important for college students to recognize the importance and responsibility of following fire safety practices.
Many times it is simply a matter of paying attention, especially when cooking. In 2012, there were eight cooking fires in residence halls during a very short time period at the University of Kansas. In one instance, a student made macaroni and cheese in the microwave without adding water. Another student left a plastic tray too close to a hot dog warmer.
Isolating the fire by putting a lid over it or closing the door can ensure student safety. When a fire broke out on the third floor of Brown Residence Hall at Duke University, a student's quick thinking prevented injuries. The fire started when a backpack lying against a radiator combusted into flames. When the student found the fire, he closed the door, containing the fire.
Residence Hall Safety Guidelines
Cook only in designated areas
Keep clutter away from cooking area
Never leave cooking unattended
If a fire starts in a microwave, keep the door closed and unplug the unit
Many campuses prohibit the use of wax candles, but flameless candles make a safe substitute. If candles are permitted, students should:
Keep candles in sturdy holders
Extinguish flame immediately after using
Never leave a burning candle unattended
Keep candles away from draperies and linens
More colleges and universities are becoming designated smoke-free campuses. However, if smoking is permitted, students should:
Make sure cigarettes and ashes are fully extinguished
Never toss hot cigarette butts or ashes in the trash can
Use deep, wide ashtrays and place them on top of something sturdy
Check chairs and sofas for cigarette butts after parties because furniture is highly flammable
Avoid smoking when drinking or drowsy
Fire safety experts stress the importance of practicing escape plans in case of fire in a residence hall room. A fire alarm should never be ignored . Students must get out of the building immediately and stay out until given the direction to come back in.
When a fire occurs students should:
"Get low and go" under the smoke to the nearest safe exit, assisting people with mobility impairments
Never use the elevator- take the stairs instead
Carefully feel a closed door for heat before opening. If it's hot, find another way out
If trapped in a room:
Keep doors closed.
Put a wet towel under the door to keep out smoke.
Open a window and wave a bright cloth or flashlight to signal for help.
Greek Housing Fire Safety
According to FEMA, six percent of all university housing fires occur in Greek housing. Despite the small portion, fires in fraternity and sorority houses are typically bigger, which makes them more costly and more dangerous than those in residence halls. Fraternity and sorority houses across the country account for 13 percent of non-contained fires, compared to just four percent of confined fires.
Common causes of Greek housing fires include:
Students living in fraternities and sororities should follow the same fire safety rules as students living on-campus:
Become familiar with fire alarm pull stations, stairways, and emergency exits
Plan two ways out in case of emergency
Read instructions on fire extinguishers
In case of fire, students should pull fire alarm and get out immediately, staying low to the ground. If behind a closed door, always carefully feel it for heat before opening. Never open the door if it is hot. If there is no other exit, phone for help and wait for fire fighters.
Off-campus Student Apartment Fire Safety
According to the Center for Campus Fire Safety, almost 80 percent of fire-related fatalities in student housing occur off-campus. They are caused by lack of automatic fire sprinklers, missing or disabled smoke alarms, and careless disposal of smoking materials. There are a number of precautions students should take:
Check for working smoke alarms with back-up power sources in each bedroom
Identify two ways to exit bedrooms/building
Make sure sprinkler system is installed and maintained
Look to see if building address is clearly visible so emergency services can find it.
Ask when the heating system was last inspected. (Should be within past year.)
Find out when the last Fire Marshal inspection occurred. (Should be within past year.)
Exit doors from each unit should have single-cylinder, not double-cylinder deadbolt locks for fast escape.
Make sure windows open easily.
Remember the word PASS when using a fire extinguisher:
Pull the pin and hold extinguisher with nozzle pointed away from you.
Aim low, pointing to the base of the fire.
Squeeze lever slowly and evenly.
Sweep the nozzle from side to side.
Fire Safety Considerations for Students with Disabilities
According to the USFA, practicing proven fire safety precautions increases the chances that people with mobility, sight and hearing disabilities will survive a fire:
Get assistance from the resident advisor (RA), building manager, or a friend when making an escape plan
Know at least two exits from every room
Check to make sure any aids such as walkers or wheelchairs will fit through exit doorways
Practice opening locked or barred doors and windows
In case of fire, get out and stay out
Gail Minger founded The Michael H. Minger Foundation after her son died at Murray State University in Kentucky from arson. His non-verbal learning disability contributed to his death. The foundation has worked to advance fire safety awareness through education, legislation and research to ensure all students are safe.
The Minger Foundation advises that a fire safety plan may need to be tailored to students' specific needs, depending on the disability or disabilities.
Visual impairment. Students with a visual impairment should keep a phone near the bed in case of an emergency. Smoke alarms should pause between beeps so they can hear instructions.
Hearing impairment. Students with a hearing impairment may need a special device to alert them of a fire. There are smoke alarms with strobes and tactile devices like bed shakers on the market.
Mobility impairment. Students with mobility impairments need a plan to evacuate the building that does not include the use of an elevator.
Fire Safety and Education Resources
NIFAST is a national company that assists residential and college environments in understanding standards, regulations, and codes for fire safety. The FLASHPOINT fire safety course for college students is available for purchase at the website.
Fire safety tips for parents and students.
A newsletter and organization working to improve fire safety at schools and in the communities, published since May 2000.
Live Safe develops and sponsors programs to help groups find resources to advance community fire safety. The website's Research Library includes white papers, case studies, publications and resources.
Founded after the death of Michael Minger in a residence hall fire at Murray State University. It has focused on developing educational material and resources for all students, including those with disabilities.
Focuses exclusively on campus fire safety, and includes breaking news and a resource section for students and parents. CCFS offers an electronic newsletter.
Safety information, research, and fire prevention resources from NFPA, an international nonprofit established in 1896 to reduce the worldwide burden of fire and other hazards on the quality of life.
An article from Providence University on fire-proofing tips for dorm rooms.
List of questions for parents and students to ask about campus fire safety, both on-campus and off-campus, and prepared by Campus Firewatch.
Article that includes potential fire hazards in residence halls published on seattlepi.com.
Article that shares fire prevention safety tips for college students living on-campus.
A series of videos that help teach fire safety to students with disabilities, developed by the Minger Foundation and Campus Firewatch.
Campus and student fire safety statistics and prevention checklists from the NFPA.
Podcasts featured on Firehouse.com. Each episode features guests talking about timely and important topics relating to campus fire safety issues across the nation.
Report by the US Fire Administration that discusses causes of university housing fires.
This is a college fire safety guide by the Center for Injury Research and Policy Child and the Injury Prevention Alliance.
List of free resources to be used when developing fire safety curriculum for students who live on-campus, off-campus, and students with disabilities.
While your college should already have one, this page details how to create an escape plan for a school and put it into practice.
A live fire simulation video, demonstrating how quickly flames can engulf a dorm room.
Checklist of fire safety tips for people with disabilities, prepared by USFA.
Video created by the Fire Equipment Manufacturers' Association to train viewers to learn how to assess a potential fire situation and use a portable fire extinguisher in the event of a fire emergency.

The Importance of Fire Safety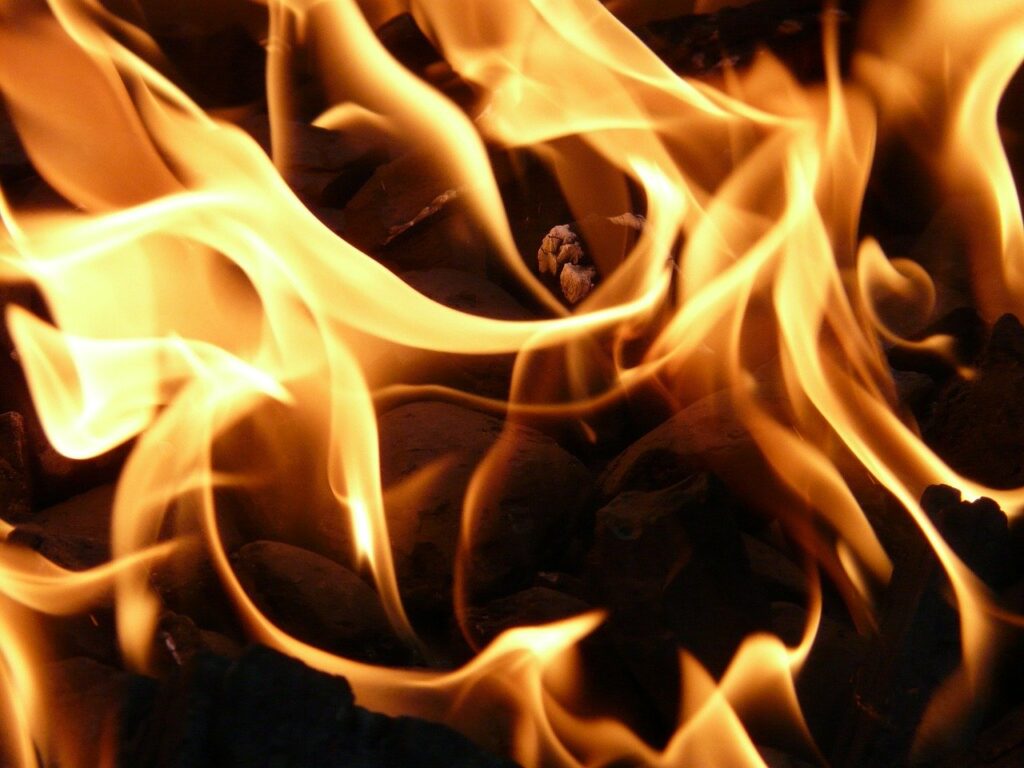 Fire has been an asset to the Human species for thousands of years. The ability to effectively manage and manipulate fire has led to many great life enhancements such as heating, cooking, smoke signalling, and the managing of landscapes.
However, it can become extremely dangerous and damaging to people, infrastructure and the environment when it isn't managed carefully. 
One of the most important aspects of health and safety and responsibilities as an employer is preparing for the event of a fire. Ensuring the safety of those within the premises and the nearby surroundings is a top priority.
Just this last year, there were over 182,000 fires last year in both homes and businesses, 7,160 non-fatal casualties and 253 fire related deaths.
Promoting a culture whereby employees understand the importance of fire safety in the workplace will help you to prepare for an emergency. This will also encourage employees to voice when they suspect a potential risk, allowing you to take preventative action.  Fires can occur at any time but most can be prevented. Find out how Banner Fire can help you plan for and prevent a fire below.
Fire Safety Regulations
Who is responsible.
In both the prevention and event of a fire, those responsible include employers, landlords, owners or a person in control of the premises such as a building or facilities manager. These key people are deemed as the 'responsible person' and have a duty of care to their employees or those who live or work within their premises.
Responsibilities
The responsibilities of the responsible person include:
To carry out regular risk assessments of the premises and notify staff or their chosen representatives of any identifications
To put in place and maintain appropriate safety measures
To plan for emergencies
To provide information, safety instructions and training to staff
This helps to ensure that adequate measures are taken to prevent the event of a fire and reduce the risk of injury and death.
Identification Of Potential Hazards And Triggers
The first step in fire prevention is to undertake a risk assessment to identify potential hazards and triggers that could result in an emergency. This is a requirement of the HSE before anyone is allowed to work on the premises.
Hazards can include:
Faulty electronic devices, wiring and cables
Overloaded or defective plug sockets
Cooking appliances
Heating appliances
Combustible materials and flammable liquids placed near heat sources
Cigarettes, lighters and open flames
Fire Prevention and Fire Emergency Evacuation Plans
A fire prevention plan documents all of the potential hazards that you have found in your risk assessment and details the appropriate safety protocols to follow during a fire. Putting a fire prevention plan in place can significantly reduce the extent of damage that a fire can cause and help to avert one from breaking out in the first place. 
A fire emergency evacuation plan details how you and your staff, throughout the building, can exit in a safe and appropriate manner. This plan also documents the arrangements for calling the fire brigade and where emergency equipment and first aid supplies are stored. By planning ahead, this will allow your team to respond efficiently in an emergency.
Commercial Fire Safety Training and Awareness
It is detrimental to the safety of the staff and business if your employees aren't educated on potential fire hazards and safety protocols. A lack of knowledge is dangerous and can lead to casualties. The more people know, the less likely a fire will occur. 
All staff should be trained on both the fire prevention and emergency evacuation plans or have access to these documents for review. It is also essential that they understand following these plans and procedures are imperative to the safety of themselves and their co-workers. To further this, make sure that fire preventative devices are correctly labelled and easily located throughout the building. 
Failure to comply with commercial fire safety regulations can result in large fines for your business. The best way to prevent a fire is through education, regular PAT testing of your electrical devices and the installation of fire safety measures and procedures.
Fire Safety Solutions
There are many ways to stop a fire in its tracks. Here is our fire safety checklist of preventative measures that can and should be implemented throughout the workplace.
Fire Alarms
The installation of a fire alarm within the workplace is a legal requirement to ensure early fire detection and provide warning to members within the building. These systems also allow you to contact the emergency services quickly and every second counts.   
It is a legal requirement to carry out a fire drill at least once a year, but it is advisable to carry these out more often to ensure that the fire alarm is regularly maintained. The results of your fire drill need to be recorded as part of your fire safety and emergency evacuation plans.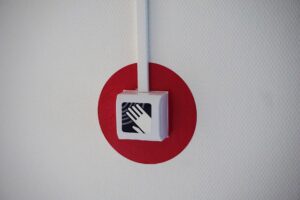 Fire Sprinklers
Fire sprinklers help to prevent the spread of a fire by extinguishing them as soon as they have been detected. There are many different types of fire sprinklers and each one is built to complement the infrastructure in which it is housed. The spread and power of these systems extinguish a fire in the most effective manner. 
You should have fire sprinkler servicing at least twice a year and the level of maintenance is subject to the type of system that is installed.
Fire Extinguishers
Depending upon the type of fire extinguisher you have installed, it is a legal requirement to replace them every 5 to 10 years. These should also be serviced after installation to ensure that they are working properly. It is crucial to the safety of your staff and workplace that your fire extinguishers are serviced annually by someone with relevant BAFE qualifications to ensure they are in working order.
Emergency Lighting
The installation of emergency lighting helps to guide your staff to their nearest fire exit, allowing for safer movement and provides a clearer route when planning your emergency evacuation. Function testing of your emergency lighting should take place every month to ensure the signs are properly illuminated. Thorough testing should take place at least once a year.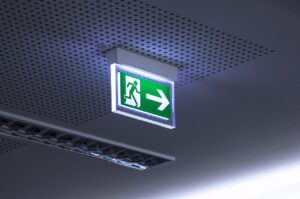 Fire doors are a legal requirement in most commercial buildings, most standards of accommodation and are sometimes required in larger singular dwellings. They should remain closed at all times except when being used to exit the building during a fire. Fire doors should also automatically close or lock once opened. 
The implementation of fire doors are imperative to preventing the spread of a fire. These doors are very resistant, prolonging the time it takes a fire to burn through and also act as a barrier against the spread of toxic smoke.
How Can Banner Fire Help You?
We think it's time to get commercial fire safety sorted. If you're looking to ensure the safety of both your staff and premises, Banner Fire has the solution for your business. We offer a complete range of fire prevention and protection measures for both industry and commerce. 
If you need further assistance or advice on the solutions available for your premises, we'll be more than happy to provide you with an assessment and a quote. To talk to a member of our friendly team, please get in touch today by calling us on 01902 700 620 or emailing [email protected].
98 Fire Safety Essay Topic Ideas & Examples
🏆 best fire safety topic ideas & essay examples, 📝 good essay topics on fire safety, 🔎 interesting topics to write about fire safety, ❓ questions about fire safety, 💯 free fire safety essay topic generator.
Fire Safety and Prevention in Buildings and Structures In regards to the control of fires, the standards were set to consider the recommended heights of buildings, the ventilation of the same, the availability of exits and the use of non flammable materials during […]
Fires: Causes and Effects. Control and Prevention. The effects of fire are the physical, chemical and biological impacts that the fire has to the environment and the natural ecosystem.
Deployment of Firewall and Intrusion Detection and Prevention Systems The first strategy is the single firewall strategy, which is used to protect all the three tiers from the internet and internal network. The use of firewalls and IDPS is beneficial.
Fire Safety Essay While the role of fighting fire is designated to firefighters, organizations should do whatever it takes in their capacity to ensure fire is avoided.
Aviation Fire Risks and Safety The major difference in standards of competence between the two branches is that, the personnel of Aviation Fire Rescue Services, have a deeper knowledge in aviation matters that the Local Authority Fire Rescue Services.
Fire Safety Engineering Overview Fire safety engineering refers to the usage of scientific measures to improve the detection, prevention, and extinguishment of destructive fire. This is a recount of the successes of fire protection and safety engineering.
Fire Codes of National Fire Prevention Association These fires have brought substantial impact on fire services requiring the need to rewrite the fire codes. This is essential in order to minimize the time required put off the fire.
Fire Prevention at Waste Handling and Control Waste compactors are the machines that make use of electromechanical hydraulics to minimize the wastes generated and package it in smaller amounts.
Fire Plan Design and Prevention System The formula for calculating the need fire flow is: The need fire flow for 25% involvement will be 1333. The water aids the fire departments when the building is on fire.
Fire Safety in the Health Care System Automatic fire alarm systems have either smoke or heat detectors that sense the presence of the smoke and heat respectively and sound the alarm to alert occupants to evacuate.
"The Link Between Fire Research and Process Safety" by Cadena and Munoz The authors wanted to "understand the connection between FSE and PS and their applications in different fire systems". The "joint application of FSE and PS can make it easier for engineers to understand the safety […]
Organizing the Fire Safety Centre for Children The headquarters of the organization will be in Chicago, Illinois and have a centre in the same city. The vision statement of the organization will be, "To offer the society an alternative parent so as […]
Fire Prevention Versus Fire Suppression While fire prevention implies an adoption of various methods for stopping the fire from occurring in the first place, fire suppression implies the elimination of fire as it occurs. However, it is impossible to develop […]
Communication Technology and Fire Safety With the inevitable deterioration of the existing infrastructure and simultaneous growth of the transportation industry, the issue of fire safety in rail and road tunnels becomes more prominent each year.
Industrial Fire and Corrosion Prevention Measures It was noted that the increase in corrosion of the Air Line was intense with high-levels of humidity. Thus, it was noted that the surface finishing of the Air Line was responsible for the intensity […]
The Ras Laffan Emergency and Safety College: Fire Safety Management Plan Due to this, it is prudent that the Ras Laffan Emergency and Safety College develop and adhere to this Fire Safety Management Plan. The following chart details the fire safety management structure for the Ras […]
Fire Prevention: Description of Prevention Activities The methods for testing put limits on structures and materials to be used and are able to evaluate safety performance required for fire and develop and make use of new materials. There is need to […]
Fire Prevention: "Development a Statewide Fire and Life Safety Education Program" I would seek out the help of the NFPA to set up a committee of volunteers who would go around schools and conduct open-ended seminars so students can learn and ask questions."The National Fire Protection […]
American and International Practices in Fire Prevention The fire prevention system in the US also distinguished by the formation of the Fire code a code accepted on a local basis and enforced by fire prevention officers within municipal fire departments.
Fire Prevention Unit VI and VII: USA Forest Service The fire prevention services and the US Forest service have a lot in common, specifically fighting fire and take precautions against any possible risks."Established in 1905, the Forest Service is an agency of the U.S.
Fire Prevention Measures and Technology Most preferable, the alarm system should be installed in every floor of the building to alert the fire fighters incase of an emergency of fire In his article about fire prevention measures, Gary Taylor says, […]
Fire Safety Strategy for Multi-Storey Buildings In serious fire outbreaks, the consequences can be very bad and often result in, business closure, the destruction of property worth lots of money, loss of livelihood, displacement, and damage of property, causality in human […]
The Project of Improving Online Fire Prevention The aim of the present document is to summaries the information collected to start the project of improving online fire prevention information for businesses.
Civil Engineering Assessment: Fire Safety in Buildings According to the 'Review of the Building Regulations 2004: Section 2 Fire,' fire safety main aims are to ensure the protection of life, achievement of sustainable development, and assist the fire and rescue services.
Operating Room Fires: Preparation and Prevention Risk management issue is the process of exercising precautionary measures against a peril that aims at reducing the incidences of harm to the patient and reduction of the losses that could occur in the event […]
Fire Safety Strategy for Burj Khalifa It can be seen that the focus on elevators is an important aspect in such context, where All of those factors and concerns considered in the of fire safety strategy for Burj Khalifa, the tallest […]
Fire Prevention and Code Enforcement: Sprinkler Systems Clean –agent extinguishing systems are important in high-value resource centers that contain resources such as telecommunication equipment and data storage system.
Fire Safety: Key Principles and Measures With the appropriate knowledge of how to act in case of a fire and what steps to take to help others, people are safer.
Applying BIM Model for Fire Safety
Building Regulation and Fire Safety Management
Common Fire Safety and Injury Prevention Overview
Correlation Between Fire Safety and Dorm Policies
Common Sense of Fire Safety Analysis
Fire Safety: Fire Prevention and Detection in Australia
Linking Fire Safety Management and Legislation
Fire Safety for Commercial Buildings in Malaysia
General Safety: Chemical Hazards and Fire Safety
Fire Safety Instructions: Hilaire de Fauw Building
Examples of High-Quality Fire Safety
Fire Safety Instruments and Precaution Should Always Be Present in a Building
Integrated Risk Management Plan – Fire Safety Inspection Program
Fire Safety Management Procedures of Storage Warehouse Construction
Medical Oxygen-Related Home Fire Safety
Fire Safety Management Plan for Uni Gym
The Importance of Following Fire Safety Standards
OSHA Approved Fire Safety Program in the Workplace
Fire Safety Organizations and Their Affiliations With Other Groups
Stop, Drop and Roll: Fire Safety Campaign by the National Fire Protection Agency
Fire Safety: Planning Your Escape
Changes and Improvements in Building Support and Fire Safety
Fire Safety Procedures and Measures in Schools
The Fire Safety Events to Improve Overall Quality
The United States History of Building Construction and Fire Safety
Fire Safety Program Can Save a Life
The Policy, Strategy, and Planning in Fire Safety
The UAE Fire Safety Systems and Equipment Market
Ventilation and Fire Safety in Construction Projects
Overview and Analysis of Workplace Fire Safety Program
The Importance of Fire Safety and Preparedness at Home
Fire Safety: History and Current State
Impact of Fire Prevention Programs and Why They Should Be Kept
Fire Service: Overview of Fire Safety Standards
Discussion on the Regulation of Fire Occurrences and the Fire Safety Policy
Fire Risk Assessment: Prevention of Extensive Damage Caused by Fire
Need to Review School Residence Hall Fire Safety Procedures
The Main Features of the Types of Fire Extinguishers
Overview of the Zero Tolerance of Fire Prevention School
Analysis of the Fire Authorities in California on the Fire Extinguish Case
What Is the Annual Fire Safety Report?
What Are the Biggest Challenges Facing the Fire Service and Fire Safety Today?
How to Follow Fire Safety Rules?
What Is the First Rule of Fire Safety?
Why Is Fire Safety Important in the Workplace?
How to Observe Fire Safety in the Dormitory?
What Is the Meaning of Fire Safety?
What Is the Fire Safety for Commercial Buildings in Malaysia?
What Are the Fire Safety Tools?
What Is the History of Construction and Fire Safety in the United States?
How to Prevent Injuries With Fire Safety?
What Are the Fire Safety Issues?
What Is the Biggest Risk in Fire Safety?
What Is the Procedure for Managing Fire Safety During the Construction of Warehouses?
Who Enforces the Regulatory Reform Fire Safety Order?
What Is the Fire Safety Management Plan for the Gym?
How to Organize a Fire Safety Plan in the Workplace?
What Are the Principles of Fire Safety?
What Is the Bim Model for Fire Safety?
What Are the Procedures and Measures for Fire Safety in Schools?
How Is the Public Informed About Fire Safety?
What Is the Most Important Part of Fire Safety?
Which High-Quality Examples Are Used for Fire Safety?
How to Talk to Your Children About Fire Safety?
What Changes and Improvements to Building Fastenings Will Improve Fire Safety?
Do You Observe Fire Safety at Home?
Who Approves the Workplace Fire Safety Program?
Which Policy in the Field of Fire Safety Is the Most Effective?
What Is the Role of Ventilation for Fire Safety in Construction?
What legislation covers fire safety in the UK?
Chicago (N-B)
Chicago (A-D)
IvyPanda. (2023, August 9). 98 Fire Safety Essay Topic Ideas & Examples. https://ivypanda.com/essays/topic/fire-safety-essay-topics/
IvyPanda. (2023, August 9). 98 Fire Safety Essay Topic Ideas & Examples. Retrieved from https://ivypanda.com/essays/topic/fire-safety-essay-topics/
"98 Fire Safety Essay Topic Ideas & Examples." IvyPanda , 9 Aug. 2023, ivypanda.com/essays/topic/fire-safety-essay-topics/.
1. IvyPanda . "98 Fire Safety Essay Topic Ideas & Examples." August 9, 2023. https://ivypanda.com/essays/topic/fire-safety-essay-topics/.
Bibliography
IvyPanda . "98 Fire Safety Essay Topic Ideas & Examples." August 9, 2023. https://ivypanda.com/essays/topic/fire-safety-essay-topics/.
IvyPanda . 2023. "98 Fire Safety Essay Topic Ideas & Examples." August 9, 2023. https://ivypanda.com/essays/topic/fire-safety-essay-topics/.
IvyPanda . (2023) '98 Fire Safety Essay Topic Ideas & Examples'. 9 August.
Firefighter Ideas
Public Safety Research Ideas
Safety Essay Ideas
First Aid Research Topics
Aviation Safety Research Ideas
Crime Prevention Research Topics
Health Promotion Research Topics
Workplace Health Essay Topics
Distracted Driving Essay Ideas
Child Welfare Essay Ideas
Texting and Driving Research Ideas
Space Exploration Titles
Occupational Health Paper Topics
Gun Control Titles
Hygiene Essay Topics
Plagiarism checker
Writing help, paraphrasing tool, the significance of following orders in daily life and the fire service.
How it works
1.1 Streamlining processes through clear instructions
1.2 Importance of commands in the fire service
1.3 Personal safety and adherence to orders
2.0.1 References
Foundations of obeying orders
The importance of following orders is instrumental to the health and well-being of an individual and in the fire service. It is a very important skill to live a quality life and an equally important skill to be part of and form a smoothly functioning society. It increases efficiency within a group or society. People who do not follow instructions are a great danger to themselves as well as to others around them. This also saves resources from being used in a manner that is not as effective or not beneficial. They pose a danger that is not only moral or social but also physical as well. Moreover, if people in a society do not follow orders, the opportunities for achieving advancement can become severely limited. This also instills discipline and responsibility that helps us be more reliable people for others in times of need.
Streamlining processes through clear instructions
Importance of commands in the fire service.
This goes perfectly in the fire service because we are faced with countless situations where clear communications are needed. We need to know what is asked of us and know what and where it is needed. This makes it very efficient for our job and the people we serve. Whether a person is working on a project independently or as part of a team, it would become equally difficult to complete the given task if the person does not listen to orders and follow them.
For instance, if you are part of a team in an organization and the team is given a specific task to be completed within a certain period of time, it is of the utmost importance that everyone follows the orders given to them for the team to be able to complete the task efficiently. Each person in a team has an important role to play, and if someone does not do their job properly, the operation will not run smoothly. The inability of a single person to follow given orders will slow down the entire team as someone else will have to take on the added responsibility that is given to the first person. Some tasks will probably have to be done all over again. This will slow down the entire process considerably and might even lead to a faulty outcome if errors made by the inefficient member are not detected.
Therefore, it can be seen that the inability to follow orders leads to a considerable waste of resources, time, and money and can be quite severely detrimental to the well-being of an organization. This is why it is important to pay attention because if someone runs the hose in the wrong area of a house or the wrong way, then that's wasted time and viable time for victims who may be trapped or need help. That is not only wasting time and resources but also the victims' time frame of survival.
Personal safety and adherence to orders
In the fire service, we have to abide by rules, regulations, and SOP's. There are reasons why those are in place and why they will always be there. If you do not check your equipment after each use and maintain it and another shift, go to use it on another call, and it does not work or is broken, then that will have a negative impact on the department's image, firefighter, and the victim. Those consequences could be detrimental for all of those involved. Following orders keeps everyone safe and reduces the amount of potential negative impacts.
Cultural indoctrination: Obeying from childhood
We are taught to follow orders from a very young age, and that comes in handy in every aspect of life. As a student, we are required to follow the orders we are given at school, and at home, we are required to follow the orders we are given by our parents. This instills discipline and a sense of responsibility to us. Orders are given to us in order to ensure that we do the right things, and by following these instructions, we grow up to be well-rounded individuals. If we had not been given the order of being attentive in class and following it, we would never have made it very far in life as far as education is concerned. The ability to follow orders is important in many ways: it can make life much simpler and safer, ensures that tasks are completed efficiently and on time, and does away with confusion. Simply put, when you follow orders, things go smoothly around you. And it is not only you who benefits from this; by being in the habit of following orders, you can also instruct others to do the same and give orders that make sense.
Smith, J. (2015). Obedience and Society: The Power of Following Instructions . New York: Academic Press.
Brown, L. (2017). Communication in Modern Workplaces . London: Communications Press.
The deadline is too short to read someone else's essay
Cite this page.
The Significance of Following Orders in Daily Life and the Fire Service. (2023, Sep 01). Retrieved from https://papersowl.com/examples/the-significance-of-following-orders-in-daily-life-and-the-fire-service/
"The Significance of Following Orders in Daily Life and the Fire Service." PapersOwl.com , 1 Sep 2023, https://papersowl.com/examples/the-significance-of-following-orders-in-daily-life-and-the-fire-service/
PapersOwl.com. (2023). The Significance of Following Orders in Daily Life and the Fire Service . [Online]. Available at: https://papersowl.com/examples/the-significance-of-following-orders-in-daily-life-and-the-fire-service/ [Accessed: 15 Sep. 2023]
"The Significance of Following Orders in Daily Life and the Fire Service." PapersOwl.com, Sep 01, 2023. Accessed September 15, 2023. https://papersowl.com/examples/the-significance-of-following-orders-in-daily-life-and-the-fire-service/
"The Significance of Following Orders in Daily Life and the Fire Service," PapersOwl.com , 01-Sep-2023. [Online]. Available: https://papersowl.com/examples/the-significance-of-following-orders-in-daily-life-and-the-fire-service/. [Accessed: 15-Sep-2023]
PapersOwl.com. (2023). The Significance of Following Orders in Daily Life and the Fire Service . [Online]. Available at: https://papersowl.com/examples/the-significance-of-following-orders-in-daily-life-and-the-fire-service/ [Accessed: 15-Sep-2023]
Don't let plagiarism ruin your grade
Make sure your essay is plagiarism-free or hire a writer to get a unique paper crafted to your needs.
Plagiarized Text
Leave your email and we will send a sample to you., not finding what you need, search for essay samples now.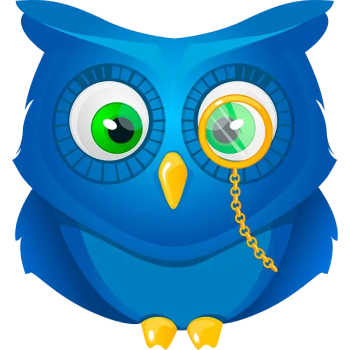 Having doubts about how to write your paper correctly?
Our writers will help you fix any mistakes and get an A+!
Please check your inbox.
Don't use plagiarized sources
Where do you want us to send this sample, attention this is just a sample..
You can order an original essay written according to your instructions.
Trusted by over 1 million students worldwide
1. Tell Us Your Requirements
2. Pick your perfect writer
3. Get Your Paper and Pay
Hi! I'm Amy, your personal assistant!
Don't know where to start? Give me your paper requirements and I connect you to an academic expert.
short deadlines
100% Plagiarism-Free
Certified writers
Home — Essay Samples — Life — Firefighter — The Importance Of Safety To A Firefighter

The Importance of Safety to a Firefighter
Categories: Fire Safety Firefighter
About this sample

Downloads: 23
Table of contents
Keeping yourself healthy, heat related injuries, fire extinguisher classifications:.
CDC – Fire Fighter Fatality Investigation and Prevention Program: Fire Fighter Fatality Investigation Report F2013-14. (n.d.). Retrieved from https://www.cdc.gov/niosh/fire/reports/face201314.html
Fire extinguishers. (n.d.). Retrieved from https://www.marsden-fire-safety.co.uk/resources/fire-extinguishers
Safety Requirements In The Fire Service. (n.d.). Retrieved from http://www.firehouse.com/leadership/article/10544772/safety-requirements-in-the-fire-service.
Zimmerman, D. (2012). Firefighter safety and survival. Clifton Park, NY: Delmar, Cengage Learning.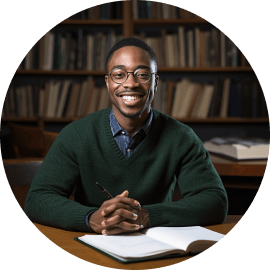 Cite this Essay
Let us write you an essay from scratch
450+ experts on 30 subjects ready to help
Custom essay delivered in as few as 3 hours
Get high-quality help

Dr Jacklynne
Verified writer
Expert in: Government & Politics Life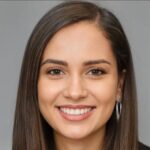 + 120 experts online
By clicking "Check Writers' Offers", you agree to our terms of service and privacy policy . We'll occasionally send you promo and account related email
No need to pay just yet!
Related Essays
2 pages / 879 words
2 pages / 684 words
2 pages / 740 words
3 pages / 1584 words
Still can't find what you need?
Browse our vast selection of original essay samples, each expertly formatted and styled
Related Essays on Firefighter
There are more than 900,000 fire apparatus responses to fires, medical, and other emergencies. Being a firefighter can be a very dangerous job when it comes to illness and injury. Being a firefighter has a lot of risks and [...]
When you think about a firefighter, the first thing that comes to mind is that classic movie like cene of a team putting out a fire in a building and saving everyone. But actually, a firefighter's job is much more than that. In [...]
An incident action plan is vital in all emergency situations such as fire emergency. The incident action plan will help the commander and the firefighters implement strategies for faster and more effective response to fire [...]
In an effort to understand the human mind, philosophers and scientists alike have looked towards complex technology to help explain psychological phenomena. In medieval times, philosophers compared the brain to a hydraulic [...]
Social work process requires changes in sequential actions whereby the workers go through implementation, evaluation, and assessment of various procedures guided by local or national policy. Various organizations gather the [...]
Loyalty seems like a quality that is becoming increasingly harder to find. People today are feeling less and less of an obligation to their employer. Years ago, employees believed that when they were hired that they would be [...]
Related Topics
By clicking "Send", you agree to our Terms of service and Privacy statement . We will occasionally send you account related emails.
Where do you want us to send this sample?
By clicking "Continue", you agree to our terms of service and privacy policy.
Be careful. This essay is not unique
This essay was donated by a student and is likely to have been used and submitted before
Download this Sample
Free samples may contain mistakes and not unique parts
Sorry, we could not paraphrase this essay. Our professional writers can rewrite it and get you a unique paper.
Please check your inbox.
We can write you a custom essay that will follow your exact instructions and meet the deadlines. Let's fix your grades together!
Get Your Personalized Essay in 3 Hours or Less!
We use cookies to personalyze your web-site experience. By continuing we'll assume you board with our cookie policy .
We can help you get a better grade and deliver your task on time!
Instructions Followed To The Letter
Deadlines Met At Every Stage
Unique And Plagiarism Free
The Importance Of Following Fire Safety Standards
Since childhood, fire safety is taught to us. We're told not use matches or what to perform if a fire were to occur. As a result, we have become so used to the idea that a small fire could start up and cause serious damage. As college students, we are often unaware of how easily a fire can spread. This includes tapestries and curtains. Although the odds are low that a piece of tapestry could catch fire, it is possible. If there was a fire, this tapestry would rise in seconds and cause the flames to spread rapidly. Most students don't think about examples like this, so it's important to educate them on fire safety.
After reading these articles and watching those videos, I see the importance of fire protection. When I first read the article, I was not aware of how dangerous curtains can be. The article that described how a flame caught the shades in fire made me realize they were easily ignitable and would quickly rise if there was a blaze. Even though the fire may not have started in your dorm, the flames can still spread. If the fire spreads quickly, it could destroy your entire dorm in seconds. The fact is, most people do not realize that just because a certain object cannot start a full-blown fire does not mean it's safe.
I found the videos with a mock fire in a dorm to be very helpful for demonstrating fire safety. Many students would understand how dangerous fires are if the spread of fire was visualized. In one video the fire took some time to spread but once it reached a tapestry there was a rapid rise in the building. I think that showing videos or doing demonstrations like that before allowing students to move into dorms would be a great way to educate students about fire safety. The handbook should be reviewed by students, and a quiz or small assignment could be given before they move in. It would be helpful to have a small quiz for students that explains what's allowed and what's not. This should also emphasize that wall decorations and tapestries aren't allowed, as most people, including myself, don't know. It's important to explain the reasons why tapestries and other wall adornments are not allowed. Most people, myself included, don't know this.
If I want to be sure I know what fire hazards are, I'll read more about the handbook. If I was uncertain about something that I owned and whether it would be against the rule, I would check with an RA to see if I was breaking the rule or putting the safety of others in the dorms. Candles or hotplates were obvious objects that I did not want to have in my dorm. As I'm now aware of the fire risk certain objects present, I will take extra care to ensure that my dorm is safe for me and everyone else.
Isabela Sawyer is an educational blogger and volunteer and student. She is currently a student at the University of Colorado at Boulder, majoring in education. Isabela is passionate about helping others learn and grow. She is an experienced teacher and has taught middle and high school students in Colorado, Wyoming, and Utah. Isabela also has experience working with children with special needs and is a highly skilled teacher's assistant.
View all posts
isabelasawyer
Get In Touch With Me
504-227-8365