How to Write an Argumentative Essay: Easy Guide with Tips and Examples
What Is an Argumentative Essay
Argumentative essays involve a strong stance on an issue to sway the reader toward the author's viewpoint. This differs from a persuasive essay, which relies more on the writer's emotions and views.
This kind of essay typically necessitates a deep study of argumentative essay topics and is structured in three main parts consisting of five paragraphs: one opening, three body, and one closing. Argumentative essays aim to get the reader to agree with the thesis statement, which is backed by evidence, facts, and data. At that point, you should specify your main thought or thesis statement while considering this. It will be the focus of attention for whatever comes after this juncture.
A student is given this kind of paper to practice debating. As a result, it may significantly impact a person's ability to speak in front of an audience later in life. Concentrating on facts and information while writing an argumentative essay rather than your opinions or preferences is crucial. The author may choose to present opposing views equally or to favor one over the other. Nevertheless, the thesis must contain all the main arguments and rebuttals discussed in the paper. It is similar to a political dialogue with oneself in many aspects. Now that you understand what is an argumentative essay let's browse through more interesting details that make up an argumentative essay.
Elements of an Argumentative Essay
The key elements of an argument include the following:
1. Problem Statement - Academic papers often begin with an unanswered question, a contradiction, or an explanation of a crucial concept. This is standard practice in academic writing to grab the reader's attention, highlight the importance of the study, and identify the literature to which the study will add.
2. Literature Review - After stating the problem, describe a gap in the literature that the research is trying to fill. This gap can be an unresolved question, a paradox, a missing piece of information, a theoretical inconsistency, or any other flaw in the existing understanding of the phenomenon in question.
3. The Research Focus - A statement describing the specific emphasis of the research is included after the literature review. This might be expressed in various ways, such as a question, a hypothesis, or—more frequently—a declaration of the research's goals or objectives.
4. Method and Methodology - The approach and methodology explain how you would answer the inquiry or how you achieved your results. Normally, the argumentative essay introduction and abstract concisely summarize the procedure and methodology. Here you outline your extensive research process, present conclusions, and explain why these steps were essential for the project. You should aim to concisely provide the most pertinent information using a few terms.
5. Results/Evidence - You're informing the reader of what you discovered. Evidence may be arranged according to methodological components, major topics, theories, concepts, case studies, historical eras, laws, literary genres, contexts, geographic regions, or other categories. The discussion must be directly related to the thesis's issue or argument, which is crucial.
6. Discussion and Conclusion - The last part of the storyline involves providing the answer to the inquiry or summarizing the argument and the primary proof used to validate it. This is then followed by a review of the importance of the research and the implications that result from it.
How to Write an Argumentative Essay with Steps
For an argumentative essay to be effective, having more than one opinion isn't enough. A strong stance won't be impactful if improperly organized and supported with sound reasons and facts. With this easy-to-follow guide, let us discover how to write an argumentative essay tailored to your target audience!
In the meantime, you can always ask us - ' write essay for me ' without putting in your effort!
Choose Your Research Sources for Your Argumentative Essay
Researching the available literature in-depth is necessary for an argumentative essay. Additionally, they call for empirical study, where a writer gathers the data through the following techniques.
Interviews.
Experiments.
Observations.
Present your readers with dependable sources that back up your assertions. It's wise to read material from both sides of the subject. For the most current data, try and use sources released within the last two decades unless there is a distinct reason why not. Here are some good sources to look at:
Books produced by scholarly presses
Scholarly journals
Academic resources such as EBSCO and JSTOR
Nationally distributed publications like The New York Times
And if you struggle with finding good academic sources, feel free to use our research paper help !
Consider the Argumentative Essay Outline
As the argumentative essay structure is contingent upon its content and argument, each essay will have its particular structural difficulties. However, a fundamental part of the writing process is honing the ability to put forth an argument that is both convincing and lucid. Let's take a look at the argumentative essay format:
Start with the main claim in the introduction – The core thesis you want to support. Establishing your claim is one of the most crucial components of any academic work, whether a movie review essay , a presentation, a dissertation, a research paper, or a thesis. A strong assertion should be audacious, captivating, and, most crucially, debatable.
Present the proofs in the body paragraphs - Facts, data, sources, and examples must be provided as evidence and correctly connected. It is essential to acknowledge that just because there is evidence, it does not necessarily make the proposition true. You must contribute some effort to convince your reader of the relationship between the data and your reasoning.
Find opposing arguments and respond to them - Taking other perspectives into account and looking for potential objections is also essential. We may favor ideas that endorse our views, which can result in one-sided or faulty arguments. If we take the time to actively consider opposing opinions and incorporate them into our own thinking, we can create arguments with more depth and complexity.
Conclusion - The last piece of your argumentative essay outline is the conclusion, which should be an informed summary of the argument, using language that is in line with the reliability of your discoveries. You may use this as a chance to make predictions or recommendations, offer some practical applications, or identify potential further research.
Add Transitions within Argumentative Essay Paragraphs
At this point, you should have at least three strong body paragraphs, each containing 3-5 pieces of supporting evidence and your personal analysis/synthesis. It's a good idea to ensure that the paragraph's topic sentences still reflect the rest of the content. And consider the relationship between these arguments.
If needed, reorganize your paragraphs for the most logical order. To take your entire essay to the next level, add some sentences at the beginning or end of each paragraph to link the argumentative essay ideas together.
Add Bibliography to Your Argumentative Essay
See what bibliographic style your teacher wants you to use. Generally, the instructions will include 'MLA style,' 'APA,' etc., or they will give you their own rules.
These guidelines will specify how to structure your 'works cited' section after your essay with the complete bibliographic information and how to format your citations in the body of your essay.
Revise Your Final Argumentative Essay
As you are editing, look through your work from start to finish. Does everything make sense? Are there any quotations or paraphrases that don't have a context? Are there any sudden changes in the subject? Fix it up!
Verify your thesis statement twice, as your essay's success hinges on the clarity of this statement, and without a clear thesis, it is difficult to write an outstanding essay. Make sure it is:
Debatable because someone could disagree with this assertion notwithstanding the facts.
Narrow & specific: Avoids a stance that is too wide to support.
Complex: demonstrates your profound thought processes by taking into account the qualifiers and/or objections in your argument.
Earn a Grade You Really Deserve!
Let our expert writers craft a compelling argument that will convince even the toughest critics!
3 Ways to Approach Argumentative Writing
Classical Approach - This is the most common approach and where you should:
Introduce your issue. Most lecturers will want you to deliver a strong thesis statement after your introductory paragraph. The goal is to introduce your main points to your audience before delving further.
Explain the problem in detail. Provide the reasons why a certain course of action or thinking is required to make your case. This will happen throughout several sentences.
Address the opposition. Briefly describe the opposing viewpoint in a few paragraphs. Make each argument against the adversary.
Provide your proof. After addressing the opposing viewpoint, explain why your side is superior.
Present your conclusion. Reiterate your core claim or thesis and highlight the important aspects of your argument in your conclusion. This is a good time to urge your audience to act if you advocate for change. Inform them of the changes they might make.
Rogerian Approach - The Rogerian method works well for argumentative pieces on contentious issues like global warming, gender identity, and philosophical problems. In contrast to other approaches, there is no set framework to adhere to. Instead, it involves giving both sides of an argument equal weight when presenting the facts. A broader view is essential, and finding a compromise is more significant than finding a solution.
Toulmin Approach - Polemical debates can benefit greatly from this tactic. It seeks to reduce pointless debates by locating areas of agreement within a discussion. For instance, if your topic is whether animal testing is banned, you would need to examine the most important points on both sides of the debate. You may discuss the benefits and drawbacks here.
Good Argumentative Essay Topics
Here are some good argumentative essay topics from our dissertation writing services you can consider for your next assignment:
Are virtual personalities expected to adhere to the same ethical codes as human influencers?
Should businesses be mandated to offer retraining and educational opportunities for workers that have been laid off?
Do social media networks bear any responsibility for the harm caused to their users?
Is remote work a workable solution for contemporary workplaces?
Is gene editing appropriate to remove inherited illnesses or improve physical characteristics?
Is it wise to prioritize sustainable agriculture and plant-based diets to lessen carbon emissions?
Who should be held liable for incidents involving autonomous cars?
Are gig workers deserving of the same advantages and security as regular workers?
Does playing violent video games correlate with aggressive behavior in children and adolescents?
Should corporations be permitted to secure exclusive rights to genes and genetic data for commercial gain?
Read also an informative article about the movie review essay .
Argumentative Essay Examples
Below you can find some good argumentative essay examples from our argumentative essay writer . The first essay talks about the value that comes with the freedom of being able to strike for public workers.
Argumentative Essay Example: Should Public Workers be Allowed to Strike?
Say goodbye to 'stress at work' and welcome the 'freedom to express yourself.' Most public workers are denied their right to expression even after being exposed to bad working conditions and rights violations. These violations deny them the morale to perform well in their duties. Enabling workers to strike motivates them to work since it encourages them to speak out whenever they feel their rights, safety, and/or regulations have been compromised. Countries across the globe should always allow public workers to strike. ‍
The second essay from our dissertation writing services discusses the importance of economic equality in a nation, alongside possible repercussions and potential threats if not met.
At this point, you should be well aware of the argumentative essay definition and the ways you can structure it perfectly. You might even have already composed your argumentative essay and would like to have it evaluated. In this case, don't hesitate to contact us. We can review your academic essays and help you gain the grade you deserve. If you haven't written it yet, our essay writing service can assist you. Even if you want to know how to write an autobiography , all you need to do is submit your essay writing help request, and we'll take care of it in a flash!
Take a Stand and Impress Your Audience!
Order your persuasive argumentative essay today and let us help you make a powerful case!
Related Articles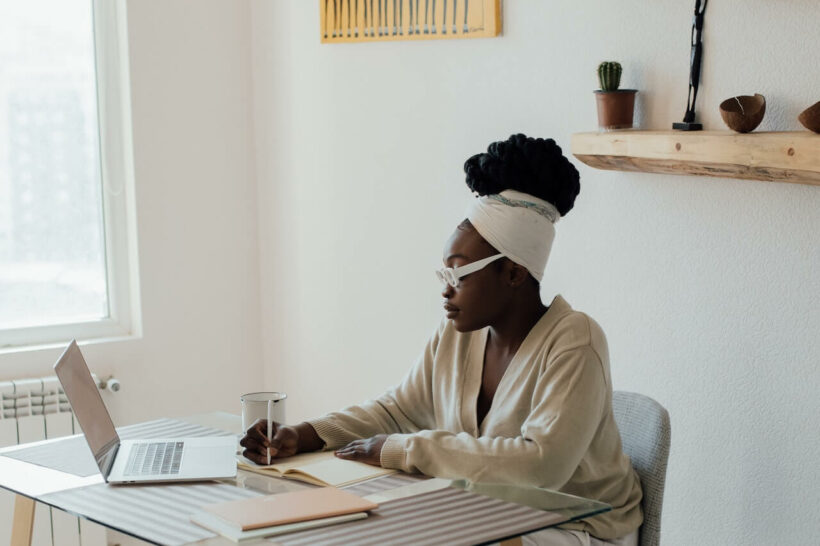 How to Write an Argumentative Essay
Table of Contents
What is an argumentative essay, introduction, thesis statement, body paragraphs, outline and research, wrapping up.
We've all dreaded writing an intimidating essay at some point or other. Argumentative essays are extra intimidating as you'll have to do justice to the topic and make a strong argument in its favor.
Read on if you want to master writing clear and concise argumentative essays and have common questions answered, such as:
How to write an argumentative essay
What are the types of arguments
How to write a thesis statement for an argumentative essay and others
An argumentative essay is designed to convince the reader why your stance is correct by expanding on the topic and offering fact-based evidence against counter-claims. It requires thorough research of the topic, a clear thesis statement, and follow sound reasoning.
An exceptionally written argumentative essay will:
Engage the reader with a compelling and exciting topic.
Give a fair explanation of all points of view.
Address the potential counter-claims.
Make the reader ponder and convince them to adopt and consider a new perspective.
Structure of an Argumentative Essay
When writing an argumentative essay, you'll want to present your stance in the best way possible, which is where a structure is essential. A strong structure consists of:
A clear and defined thesis statement
Organic transitions between paragraphs
Evidential support (factual, logical, or statistical)
Because argumentative essays usually follow a five-paragraph structure, your structure should be as follows:
First paragraph: introduction and thesis statement.
Second to the fourth paragraph: body paragraphs , each one detailing your claims.
Fifth paragraph: conclusion.
However, depending on the complexity of the topic, argumentative essays can be longer than five paragraphs. So, keep in mind to follow the assignment specifications when outlining your essay.
You'll want to grab the reader's attention and retain it until the last sentence, which is why the introduction paragraph should be entertaining while still following academic writing rules. For example, you can open up an interesting statistic not well-known in the field.
Your introduction paragraph should serve to outline the topic and the evidence you will present, provide background information, and your statement thesis.
The thesis statement should be the last sentence of the introduction paragraph, and while it's only a sentence long, it's the most important part of your essay. A well-constructed thesis will summarize what your argumentative essay is about and what the reader can expect. You can write a thesis statement by following these three steps:
Turning the topic into a question and then answering it: ask a big question in the title or the first few sentences and then answer it in your thesis statement.
Stating an argument and then refuting it: introduce an idea you don't align with and then explain why you disagree with it.
Briefly outlining your points: introduce your main point and explain how you'll back it with evidence.
In the body paragraphs, you should include evidential support to your statement thesis. When writing them, keep the following in mind:
Explain how the evidence supports the thesis statement,
Present differing points of view on the topic and why these points don't support the thesis,
Connect logically to the thesis statement,
Try to limit a paragraph to one point.
Lastly, in the conclusion paragraph, you restate the thesis statement, but in the light of the evidence you provided. You can use the conclusion to showcase why the topic is important and what future research should focus on. Note that you should refrain from introducing new information in this section.
Types of Arguments
An argumentative essay can use one of the three arguments to approach a topic. Following an approach or combining them can help you structure your essay more easily and be more evident in your claims.
The classical or Aristotelian argument is a classic for a reason, as it is the most common strategy for making a straightforward argument. It relies on five parts:
Introduction: it introduces the topic and how you're going to prove your stance.
Thesis: it explains your point of view.
Refutation: it includes counter-arguments and refutes them.
Confirmation: it presents your evidence.
Conclusion: it summarizes your argument powerfully with evidential support.
The Toulmin argument approach is better used for complex topics or when refuting an opposing point of view. This method is founded on logic and deep analysis, and it relies on six areas:
Claim: stating the argument clearly.
Reasons: presenting the evidence.
Warrant: connecting the argument with evidence.
Backing: providing additional evidence.
Qualifier: explaining the limits of the argument.
Rebuttal: finding opposing views and refuting them.
The Rogerian argument is best used in essays where you have to show the validity of both sides of an argument. When using this approach, you should take a wider-scope view of the topic. While it is more structure-free than the other approaches, you can still follow a structure by:
✅ Request information on BAU's programs TODAY!
introducing the argument,
explaining and validating the opposite point of view,
explaining your point of view and why you hold that stance,
finding the middle ground between the opposing points of view, and
concluding the argument and recognizing where there's still work to be done.
Steps in the Writing Process
Although the writing process is unique to each person, following some steps can help you be more productive.
If your argument or point of view isn't provided as an assignment, you can try brainstorming to come up with the perfect topic for your project. When looking for topics or arguments, you should:
be coherent and relevant to the course,
pick an important topic, and
pick a topic with potential for further research.
Outlining and researching are crucial, as they set the foundation for an excellent argumentative essay.
When outlining, you should decide whether to follow the five-paragraph outline or the longer essay outline, depending on the complexity of your topic.
On the other hand, when researching, you'll have to follow a few steps:
Picking a point of view and argument,
researching who else supports your argument,
exploring the potential counter-arguments, and
organizing your evidence.
You should also keep in mind to check the validity of your evidence.
After outlining your essay and gathering all the material you need, you can start writing. It's important to write a rough draft with all your ideas and opinions. You should also remember that in this step, it is more important to write and fill in the gaps than to have a perfect version immediately.
Following the rough draft is the revision part, in which you polish it and transform it into the perfect version. When revising, you should ensure your language is clear, optimize word choice, and strengthen any weak argument. This step will help you retain your essay's credibility and intellectual integrity.
Naturally, when writing, we can all make grammatical and technical mistakes, which is why you should always proofread your essay before submitting it. While you can proofread it yourself, you can also use online resources such as Grammarly to ease the proofreading process. A handy trick is to proofread your essay after taking a break, as it will help you find tiny mistakes you might otherwise have overlooked.
Writing can be a challenging process, especially when you have to prove your point clearly and concisely. However, by sticking to a bulletproof structure and utilizing our tips for writing a stellar argumentative essay, we're sure you can take on any topic without any difficulty.
Bay Atlantic University
Leave a reply.
Your email address will not be published. Required fields are marked *
Save my name, email, and website in this browser for the next time I comment.
You May Also Like
What Major Should I Choose? The Key to Your Future
March 29, 2023
5 minute read
12 Problems College Students Face and How To Overcome Them
Data Analyst Salary: What to Expect in 2023?
What Is a Good SAT Score?
What Is EdD?
Best Habits of Successful Students
April 20, 2022
POLITICAL SCIENCE
7 minute read
How to Get Into Politics: 7 Ways
September 26, 2023
3 shares 3 0 0
Science & Salaries: 8 Highest Paying Political Science Jobs
What Is a Technical Degree and Why Is It Beneficial?
How To Get Into Tech: Expert Advice From Industry Professionals
Request information on bau's programs today.
Purdue Online Writing Lab Purdue OWL® College of Liberal Arts
Argumentative Essays

Welcome to the Purdue OWL
This page is brought to you by the OWL at Purdue University. When printing this page, you must include the entire legal notice.
Copyright ©1995-2018 by The Writing Lab & The OWL at Purdue and Purdue University. All rights reserved. This material may not be published, reproduced, broadcast, rewritten, or redistributed without permission. Use of this site constitutes acceptance of our terms and conditions of fair use.
The Modes of Discourse—Exposition, Description, Narration, Argumentation (EDNA)—are common paper assignments you may encounter in your writing classes. Although these genres have been criticized by some composition scholars, the Purdue OWL recognizes the wide spread use of these approaches and students' need to understand and produce them.
What is an argumentative essay?
The argumentative essay is a genre of writing that requires the student to investigate a topic; collect, generate, and evaluate evidence; and establish a position on the topic in a concise manner.
Please note : Some confusion may occur between the argumentative essay and the expository essay. These two genres are similar, but the argumentative essay differs from the expository essay in the amount of pre-writing (invention) and research involved. The argumentative essay is commonly assigned as a capstone or final project in first year writing or advanced composition courses and involves lengthy, detailed research. Expository essays involve less research and are shorter in length. Expository essays are often used for in-class writing exercises or tests, such as the GED or GRE.
Argumentative essay assignments generally call for extensive research of literature or previously published material. Argumentative assignments may also require empirical research where the student collects data through interviews, surveys, observations, or experiments. Detailed research allows the student to learn about the topic and to understand different points of view regarding the topic so that she/he may choose a position and support it with the evidence collected during research. Regardless of the amount or type of research involved, argumentative essays must establish a clear thesis and follow sound reasoning.
The structure of the argumentative essay is held together by the following.
A clear, concise, and defined thesis statement that occurs in the first paragraph of the essay.
In the first paragraph of an argument essay, students should set the context by reviewing the topic in a general way. Next the author should explain why the topic is important ( exigence ) or why readers should care about the issue. Lastly, students should present the thesis statement. It is essential that this thesis statement be appropriately narrowed to follow the guidelines set forth in the assignment. If the student does not master this portion of the essay, it will be quite difficult to compose an effective or persuasive essay.
Clear and logical transitions between the introduction, body, and conclusion.
Transitions are the mortar that holds the foundation of the essay together. Without logical progression of thought, the reader is unable to follow the essay's argument, and the structure will collapse. Transitions should wrap up the idea from the previous section and introduce the idea that is to follow in the next section.
Body paragraphs that include evidential support.
Each paragraph should be limited to the discussion of one general idea. This will allow for clarity and direction throughout the essay. In addition, such conciseness creates an ease of readability for one's audience. It is important to note that each paragraph in the body of the essay must have some logical connection to the thesis statement in the opening paragraph. Some paragraphs will directly support the thesis statement with evidence collected during research. It is also important to explain how and why the evidence supports the thesis ( warrant ).
However, argumentative essays should also consider and explain differing points of view regarding the topic. Depending on the length of the assignment, students should dedicate one or two paragraphs of an argumentative essay to discussing conflicting opinions on the topic. Rather than explaining how these differing opinions are wrong outright, students should note how opinions that do not align with their thesis might not be well informed or how they might be out of date.
Evidential support (whether factual, logical, statistical, or anecdotal).
The argumentative essay requires well-researched, accurate, detailed, and current information to support the thesis statement and consider other points of view. Some factual, logical, statistical, or anecdotal evidence should support the thesis. However, students must consider multiple points of view when collecting evidence. As noted in the paragraph above, a successful and well-rounded argumentative essay will also discuss opinions not aligning with the thesis. It is unethical to exclude evidence that may not support the thesis. It is not the student's job to point out how other positions are wrong outright, but rather to explain how other positions may not be well informed or up to date on the topic.
A conclusion that does not simply restate the thesis, but readdresses it in light of the evidence provided.
It is at this point of the essay that students may begin to struggle. This is the portion of the essay that will leave the most immediate impression on the mind of the reader. Therefore, it must be effective and logical. Do not introduce any new information into the conclusion; rather, synthesize the information presented in the body of the essay. Restate why the topic is important, review the main points, and review your thesis. You may also want to include a short discussion of more research that should be completed in light of your work.
A complete argument
Perhaps it is helpful to think of an essay in terms of a conversation or debate with a classmate. If I were to discuss the cause of World War II and its current effect on those who lived through the tumultuous time, there would be a beginning, middle, and end to the conversation. In fact, if I were to end the argument in the middle of my second point, questions would arise concerning the current effects on those who lived through the conflict. Therefore, the argumentative essay must be complete, and logically so, leaving no doubt as to its intent or argument.
The five-paragraph essay
A common method for writing an argumentative essay is the five-paragraph approach. This is, however, by no means the only formula for writing such essays. If it sounds straightforward, that is because it is; in fact, the method consists of (a) an introductory paragraph (b) three evidentiary body paragraphs that may include discussion of opposing views and (c) a conclusion.
Longer argumentative essays
Complex issues and detailed research call for complex and detailed essays. Argumentative essays discussing a number of research sources or empirical research will most certainly be longer than five paragraphs. Authors may have to discuss the context surrounding the topic, sources of information and their credibility, as well as a number of different opinions on the issue before concluding the essay. Many of these factors will be determined by the assignment.
iSchool Writing Resources
Home to the uiuc ischool writing consultants.
How to Structure an Argument
Based on the article, "Argumentative Essays"  from the Purdue Owl
Argumentative essay assignments tend to require in-depth research of literature; some reading response assignments may also call for the student to present an argument or contention regarding assigned reading. Additionally, some assignments may require a collection of data via interview, survey, observation or some other methodology. Regardless of the amount or type of research involved, argumentative essays must establish a clear thesis and follow sound reasoning.
An argument consists of several parts, a thesis statement, transitions between introduction, body and conclusion, paragraphs that provide evidence supporting the argument, evidence and a conclusion.
1st paragraph: Thesis Statement
Review of the topic
Explanation of why the topic is important (exigence)
Thesis statement, appropriately narrowed to meet assignment specifications
Clear and logical transitions between the introduction, body, and conclusion
Transitions hold an essay together
Readers need a logical progression of thought to follow the argument
Transitions summarize the ideas from a previous section and introduce the next section
Body paragraphs that include evidential support
Limit each paragraph to the discussion of one general idea
Provide a logical connection to the thesis statement
Explain how and why the evidence supports the thesis
Provide differing points of view on the topic and why these points of view do not support the thesis
Evidential support (whether factual, logical, statistical, or anecdotal)
Some factual, logical, statistical, or anecdotal evidence should support the thesis as well as collecting evidence related to multiple points of view
NOTE:  It is unethical to exclude evidence that may not support the thesis.
The writer has an obligation to explain how other positions may not be well informed or up to date on the topic
A conclusion that does not simply restate the thesis, but readdresses it in light of the evidence provided.
Conclusions are often the most challenging part of an argumentative essay
Conclusions provide the most recent impression
Do Not  introduce any new information into the conclusion
Synthesis of the previous information comprises a conclusion
Restate why the topic is important, review the main points and review the thesis
A short discussion of more research that should or could be done given the findings is also appropriate in a conclusion
A complete argument  is similar to a written version of a competitive debate, one that requires an obvious purpose. At the very least, the debate contains a premise, evidentiary support and persuasive content as to why the premise should be accepted. The argument needs to be complete and logical so that there is no doubt as to the intention.
One of the more common formats for an argumentative essay is the five-paragraph format. But this method is by no means the only acceptable construction for an argument. The five-paragraph essay consists of:
an introductory paragraph
three evidentiary body paragraphs that may include discussion of opposing views and
a conclusion.
Longer argumentative essays  are appropriate when addressing complicated issues and detailed research. Most argumentative works are longer than five paragraphs. Depending on the assignment, students may need to discuss the topic's content, sources of information and authority, varying opinions and implications of the research before concluding the essay. The key is to follow the assignment specifications when creating an outline for the essay or research paper.
Have a language expert improve your writing
Run a free plagiarism check in 10 minutes, generate accurate citations for free.
Knowledge Base
How to write an argumentative essay | Examples & tips
How to Write an Argumentative Essay | Examples & Tips
Published on July 24, 2020 by Jack Caulfield . Revised on July 23, 2023.
An argumentative essay expresses an extended argument for a particular thesis statement . The author takes a clearly defined stance on their subject and builds up an evidence-based case for it.
Table of contents
When do you write an argumentative essay, approaches to argumentative essays, introducing your argument, the body: developing your argument, concluding your argument, other interesting articles, frequently asked questions about argumentative essays.
You might be assigned an argumentative essay as a writing exercise in high school or in a composition class. The prompt will often ask you to argue for one of two positions, and may include terms like "argue" or "argument." It will frequently take the form of a question.
The prompt may also be more open-ended in terms of the possible arguments you could make.
Argumentative writing at college level
At university, the vast majority of essays or papers you write will involve some form of argumentation. For example, both rhetorical analysis and literary analysis essays involve making arguments about texts.
In this context, you won't necessarily be told to write an argumentative essay—but making an evidence-based argument is an essential goal of most academic writing, and this should be your default approach unless you're told otherwise.
Examples of argumentative essay prompts
At a university level, all the prompts below imply an argumentative essay as the appropriate response.
Your research should lead you to develop a specific position on the topic. The essay then argues for that position and aims to convince the reader by presenting your evidence, evaluation and analysis.
Don't just list all the effects you can think of.
Do develop a focused argument about the overall effect and why it matters, backed up by evidence from sources.
Don't just provide a selection of data on the measures' effectiveness.
Do build up your own argument about which kinds of measures have been most or least effective, and why.
Don't just analyze a random selection of doppelgänger characters.
Do form an argument about specific texts, comparing and contrasting how they express their thematic concerns through doppelgänger characters.
Here's why students love Scribbr's proofreading services
Discover proofreading & editing
An argumentative essay should be objective in its approach; your arguments should rely on logic and evidence, not on exaggeration or appeals to emotion.
There are many possible approaches to argumentative essays, but there are two common models that can help you start outlining your arguments: The Toulmin model and the Rogerian model.
Toulmin arguments
The Toulmin model consists of four steps, which may be repeated as many times as necessary for the argument:
Make a claim
Provide the grounds (evidence) for the claim
Explain the warrant (how the grounds support the claim)
Discuss possible rebuttals to the claim, identifying the limits of the argument and showing that you have considered alternative perspectives
The Toulmin model is a common approach in academic essays. You don't have to use these specific terms (grounds, warrants, rebuttals), but establishing a clear connection between your claims and the evidence supporting them is crucial in an argumentative essay.
Say you're making an argument about the effectiveness of workplace anti-discrimination measures. You might:
Claim that unconscious bias training does not have the desired results, and resources would be better spent on other approaches
Cite data to support your claim
Explain how the data indicates that the method is ineffective
Anticipate objections to your claim based on other data, indicating whether these objections are valid, and if not, why not.
Rogerian arguments
The Rogerian model also consists of four steps you might repeat throughout your essay:
Discuss what the opposing position gets right and why people might hold this position
Highlight the problems with this position
Present your own position , showing how it addresses these problems
Suggest a possible compromise —what elements of your position would proponents of the opposing position benefit from adopting?
This model builds up a clear picture of both sides of an argument and seeks a compromise. It is particularly useful when people tend to disagree strongly on the issue discussed, allowing you to approach opposing arguments in good faith.
Say you want to argue that the internet has had a positive impact on education. You might:
Acknowledge that students rely too much on websites like Wikipedia
Argue that teachers view Wikipedia as more unreliable than it really is
Suggest that Wikipedia's system of citations can actually teach students about referencing
Suggest critical engagement with Wikipedia as a possible assignment for teachers who are skeptical of its usefulness.
You don't necessarily have to pick one of these models—you may even use elements of both in different parts of your essay—but it's worth considering them if you struggle to structure your arguments.
Regardless of which approach you take, your essay should always be structured using an introduction , a body , and a conclusion .
Like other academic essays, an argumentative essay begins with an introduction . The introduction serves to capture the reader's interest, provide background information, present your thesis statement , and (in longer essays) to summarize the structure of the body.
Hover over different parts of the example below to see how a typical introduction works.
The spread of the internet has had a world-changing effect, not least on the world of education. The use of the internet in academic contexts is on the rise, and its role in learning is hotly debated. For many teachers who did not grow up with this technology, its effects seem alarming and potentially harmful. This concern, while understandable, is misguided. The negatives of internet use are outweighed by its critical benefits for students and educators—as a uniquely comprehensive and accessible information source; a means of exposure to and engagement with different perspectives; and a highly flexible learning environment.
The body of an argumentative essay is where you develop your arguments in detail. Here you'll present evidence, analysis, and reasoning to convince the reader that your thesis statement is true.
In the standard five-paragraph format for short essays, the body takes up three of your five paragraphs. In longer essays, it will be more paragraphs, and might be divided into sections with headings.
Each paragraph covers its own topic, introduced with a topic sentence . Each of these topics must contribute to your overall argument; don't include irrelevant information.
This example paragraph takes a Rogerian approach: It first acknowledges the merits of the opposing position and then highlights problems with that position.
Hover over different parts of the example to see how a body paragraph is constructed.
A common frustration for teachers is students' use of Wikipedia as a source in their writing. Its prevalence among students is not exaggerated; a survey found that the vast majority of the students surveyed used Wikipedia (Head & Eisenberg, 2010). An article in The Guardian stresses a common objection to its use: "a reliance on Wikipedia can discourage students from engaging with genuine academic writing" (Coomer, 2013). Teachers are clearly not mistaken in viewing Wikipedia usage as ubiquitous among their students; but the claim that it discourages engagement with academic sources requires further investigation. This point is treated as self-evident by many teachers, but Wikipedia itself explicitly encourages students to look into other sources. Its articles often provide references to academic publications and include warning notes where citations are missing; the site's own guidelines for research make clear that it should be used as a starting point, emphasizing that users should always "read the references and check whether they really do support what the article says" ("Wikipedia:Researching with Wikipedia," 2020). Indeed, for many students, Wikipedia is their first encounter with the concepts of citation and referencing. The use of Wikipedia therefore has a positive side that merits deeper consideration than it often receives.
Prevent plagiarism. Run a free check.
An argumentative essay ends with a conclusion that summarizes and reflects on the arguments made in the body.
No new arguments or evidence appear here, but in longer essays you may discuss the strengths and weaknesses of your argument and suggest topics for future research. In all conclusions, you should stress the relevance and importance of your argument.
Hover over the following example to see the typical elements of a conclusion.
The internet has had a major positive impact on the world of education; occasional pitfalls aside, its value is evident in numerous applications. The future of teaching lies in the possibilities the internet opens up for communication, research, and interactivity. As the popularity of distance learning shows, students value the flexibility and accessibility offered by digital education, and educators should fully embrace these advantages. The internet's dangers, real and imaginary, have been documented exhaustively by skeptics, but the internet is here to stay; it is time to focus seriously on its potential for good.
If you want to know more about AI tools , college essays , or fallacies make sure to check out some of our other articles with explanations and examples or go directly to our tools!
Ad hominem fallacy
Post hoc fallacy
Appeal to authority fallacy
False cause fallacy
Sunk cost fallacy
College essays
Choosing Essay Topic
Write a College Essay
Write a Diversity Essay
College Essay Format & Structure
Comparing and Contrasting in an Essay
 (AI) Tools
Grammar Checker
Paraphrasing Tool
Text Summarizer
AI Detector
Plagiarism Checker
Citation Generator
An argumentative essay tends to be a longer essay involving independent research, and aims to make an original argument about a topic. Its thesis statement makes a contentious claim that must be supported in an objective, evidence-based way.
An expository essay also aims to be objective, but it doesn't have to make an original argument. Rather, it aims to explain something (e.g., a process or idea) in a clear, concise way. Expository essays are often shorter assignments and rely less on research.
At college level, you must properly cite your sources in all essays , research papers , and other academic texts (except exams and in-class exercises).
Add a citation whenever you quote , paraphrase , or summarize information or ideas from a source. You should also give full source details in a bibliography or reference list at the end of your text.
The exact format of your citations depends on which citation style you are instructed to use. The most common styles are APA , MLA , and Chicago .
The majority of the essays written at university are some sort of argumentative essay . Unless otherwise specified, you can assume that the goal of any essay you're asked to write is argumentative: To convince the reader of your position using evidence and reasoning.
In composition classes you might be given assignments that specifically test your ability to write an argumentative essay. Look out for prompts including instructions like "argue," "assess," or "discuss" to see if this is the goal.
Cite this Scribbr article
If you want to cite this source, you can copy and paste the citation or click the "Cite this Scribbr article" button to automatically add the citation to our free Citation Generator.
Caulfield, J. (2023, July 23). How to Write an Argumentative Essay | Examples & Tips. Scribbr. Retrieved October 2, 2023, from https://www.scribbr.com/academic-essay/argumentative-essay/
Is this article helpful?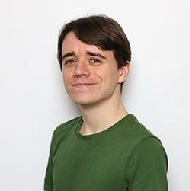 Jack Caulfield
Other students also liked, how to write a thesis statement | 4 steps & examples, how to write topic sentences | 4 steps, examples & purpose, how to write an expository essay, what is your plagiarism score.
Memberships
Institutional Members
Teacher Members
 Academic Essay Structure Skills
A 'Basic' Argument Organisation Structure
An argument essay structure can be organised in two ways. A Block structure is where the two main body paragraphs are divided separately into for or against OR a  Point-by-Point structure where each main body paragraph has an argument followed by the counter argument. (see below)
Medical English
New for 2023
DropBox Files
Members only
Instant Lessons
OneDrive Files
Topic-lessons
Feedback Forms
6-Week Course
SPSE Essays
Free Resources
Charts and graphs
AEUK The Blog
12-Week Course
Advertisement:.