Please wait while your request is being verified...

FREE RESOURCES
Role of Media in India
Media is the means of communication that reaches or influences people widely, has a significant place in the statecraft machinery especially in the age of information revolution. It is the source of information for a society regarding any issue be it local, regional or global, people rely and even trust on what is presented to them by media.
Social Media and Internal Security Threat
Social Media can be defined as any web or mobile based platform that enables an individual or agency to communicate interactively and enables exchange of user generated content and it is explained by a number of tools, which includes blogs, Wikis, discussion forums, micro-blogs, twitter and social networking sites.
Challenges in Monitoring Social Media
1) Server Location and Laws of Different Countries: Lack of Geographical Boundaries makes social media regulation an arduous task. Major Complicating Factors to secure the networks and Media Much of the hardware and software that make up the communications ecosystem is sourced externally.
2) Encrypted Message: Use of phones/whatsapp to send and receive messages, concerns the government because the communications sent via such devices and applications are encrypted and could not be monitored and consequently hinders the country's efforts to fight terrorism and crime.
3) Complicated Networks: The task of securing the networks is also complicated by the fact that much of the infrastructure is in the hands of private companies who see measures such as security auditing and other regulations and frameworks as adding to their costs. Source of Origin is difficult to find out.
In a globalised society media becomes a lethal weapon against the enemy, and the populace as well. Information, as an element of soft power, is a strategic instrument within the context of grand strategy. There should be judicious use of social media. But we will have to mull steps to check its misuse for creating Internal security threat to Nation. Social Media, with all its benefits and the potential for more, is definitely a boon to our world, however misuse or irresponsible usage can have negative affectson an Internal security. We need to guard against the negative impact of the social media, which ought to be used in the correct manner for creative or productive purposes so that it is progressive to mankind and society at large, rather than regressive.
Uses of Social Media by Terrorist Organizations
One of the biggest challenges of today's world is Terrorism & its increasing reach. Almost all the continents are facing it with the same urge. Terrorist organizations are using media & especially electronic media like internet platforms, emails, and social media etc. due to convenience, affordability & broad reach provided by it.
Case Studies of Uses of Social Media by Terrorist Organizations:
1) In Recruitment from other countries:
ISIS is using the network of their recruiters around the world & paying them $2000 to $10000 depending upon who is recruited. Recruiters are using social media platform. They are releasing videos of to target individuals who are susceptible to its message of violence and adventure. ISIS has also benefited from "disseminators", individuals who are sympathetic to their cause but not fighting for them. Social media and other communication methods has also enabled those who are willing to be radicalised to directly engage with the conflicts in Iraq and Syria and communicate with ISIS fighters. As per new confidential U.S. intelligence assessment indicates that as many as 30,000 foreigners from more than 100 countries have flocked to Syria and Iraq to join the ranks of ISIS in the past year, double the number of recruits from the year before. Of the 30,000 newcomers more than 4,500 have come from Western countries, including 250 Americans and 750 Britons In Europe it is Belgium from where more than 500 people joined ISIS.
India is also suffered from it however less severely. So far, near 23 Indians have gone to ISIS hold areas in Iraq-Syria to fight for the terrorist group.
2) In Name of religion:
A 26-year-old MBA from Hyderabad, decided to leave his pregnant wife to join the ISIS in Syria. To do khidmat (service) and be part of the ISIS or the Islamic State, this young man, like many other Indian Muslims, had been interacting with handlers on the social media and gradually getting lured to the idea of attaining jannat (heaven) by serving the Sunni terror group that has massacred thousands in order to set up a Caliphate. After watching ISIS videos and interacting with radicals, he wanted to go to Syria.
3) Targeting Women:
Recently three teenage girls left their homes and families in London to travel to Syria and join ISIS. Days before the girls' departure, a Twitter account appearing to belong to 15-year-old Shamima Begum tweeted to an account associated with a female ISIS member known online as 'Umm Layth'. Umm Layth is the name used online by Aqsa Mahmood, a 20-year-old woman who ran away from her home in Glasgow in November 2013 to join ISIS and marry a militant. Mahmood is part of a small clique of ISIS women with active and publicly visible Twitter profiles. They use the platform to share "the truth" about their lives in Syria and Iraq and make themselves available to potential "recruits." These accounts actively encourage interested parties to reach out to them using messaging apps like. Kik and SureSpot for advice on how to "make hijrah," or migrate, to the "Islamic State." In addition to offering one-on-one advice, these accounts also continually tweet reasons why women should leave their countries and join the militant group. Accounts claiming to belong to ISIS fighters also applaud the women who have joined the group. One of the much-touted selling points of living in ISIS-controlled territory, according to these accounts, is its diverse membership.
4) Use of Print Media:
Copies of Dabiq which carries ISIS propaganda on an array of topics including jihad and reviving slavery were available for $26. The product description described Dabiq as "a periodical magazine focusing on issues of tawhid (unity), manhaj (truth-seeking), hijrah (migration), jihad (holy war), and jama'ah (community), including photo reports, current events, and informative articles on matters relating to the Islamic State." Despite going on sale Saturday, Dabiq is freely available online. The magazine is part of ISIS's sophisticated propaganda efforts that also include YouTube videos and forays into social media.
Social Media in the arena of Communal Violence:
i) 2012 North East Violence :
In July 2012, violence in the Indian state of Assam broke out with riots between indigenous Bodos and Bengali-speaking Muslims. The violence and exodus of thousands of people from North-east India reportedly led to a series of incessant protests in Assam, at multiple locations, during the months of August-September. The protesters' main demand was expeditious detection and deportation of illegal infiltrators from Assam.
Nearly 80 people have been killed and 4,00,000 displaced in fighting between Muslims and mostly Hindu Bodo tribesmen in North-eastern Assam state. The mass flight was sparked by rumours that Muslims, a big minority in pred ominantly Hindu India, were seeking revenge for the Assam violence. First a Mumbai demonstration in support of Muslims in Assam turned violent, leaving two people dead. Then tens of thousands of people from the Northeast who lived and worked in big cities in the south of India packed up and fled back home terrorized by Facebook, Twitter and text messages threatening them with violence in retaliation for what was happening in the North. The Indian government accused Pakistani agents of producing the threatening material to destabilize India. Then India went on a web crackdown, ostensibly trying to shut off the social media causing the panic but setting off a fierce debate about censorship in the process.
As the government began to dig in to the cause of the panic, the story became increasingly strange. Almost none of the images that were ostensibly outraging Muslims in the rest of India, and potentially spurring them to acts of vicious revenge, were actually of Assam. The much-circulated Facebook images were Photoshopped (often badly) pictures of atrocities allegedly carried out against Muslims in Burma several years ago or entirely unrelated pictures (such as those of Buddhist monks helping earthquake victims in Tibet) purporting to be from Assam. But the media consumers in question were not sophisticated, and the rationality was lost in the mass panic.
The use of bulk SMSs and social media to aggravate the communal situation is a new challenge that the recent disturbances have thrown before us we need to devise strategies to counter the propaganda that iscarried out by these new means. Any measure to control the use of such media must be carefully weighed against the need for the freedom to express and communicate.
ii) Muzaffarnagar Riots:
Social Media had a key role in the Muzaffarnagar riots also, the posts by user over Facebook, Twitter, SMS & coverage by the Indian media tend to affect to mold the opinions and actions of the other individuals of the society.
27th August 2013, a terrifying yet sad day in India which gave birth to a new group of communal riots namely 'Muzaffarnagar Riots'. Severe clashes between the two communities, the 'Muslims' and 'Jats' in Muzaffarnagar and Shamli, India broke out in the parts of rural areas and communally sensitive district of Muzaffarnagar in Uttar Pradesh which claimed more than 43 lives leaving 93 plus injured.
From inception, the situations and factors which led to the emergence of such serious riots and violence was, on this one day when a Hindu girl was walking past a Muslim community on her way to school; she was being harassed by a man who passed lewd, insulting comments on her. Subsequently killing of Muslim boy & lynching of girl's brother in revenge started the problem which turned into a social unrest.
This was not the end but a beginning which opened doors to the Muzaffarnagar communal riots. The girl's father, when tried filing a FIR against the family of the boy who had harassed the girl, the police refused to register the FIR. On the other hand, when the Muslim family went to file a FIR for the murder of their son who harassed the girl, the police readily registered the case and arrested the Father of the girl with his other close relatives.
Here, the problem actually started, as by thinking that, clear discrimination was done by the administration, theJat community requested the panchayat of their community to force the police in order to drop the charges against girl's father. Nonetheless, the Administration did not take any final decision. The Jat community again approached the Panchayat under the 'BahuBetiBachaoSammelan' and distributed a few inflammatory videos and pictures via CD/MMS. In situation when no action taken by administration, Muslim community attacked the Hindu on certain day . After this incident, the riots spread like fire which became uncontrollable.
The vernacular media and a few major national news channels (electronic) have seemed to have played a vital role in provoking and instigating serious violence and aggression against the Muslim community. Through unfound and false stories, a mischievous and deliberate attempt in spreading hatred between the communities was a part of the role which the media played. Nonetheless, with the support of the representatives of political parties like BJP, they used social media like Facebook, MMS and CD's as a tool arouse hatred before as well as during the riots. Moreover, the people of Muzaffarnagar gave a communal color to the violence by exaggerating the incidents. Many Hindi news channels and newspapers misreported the happenings on daily basis by setting up a picture in the minds of the public that it was the Muslims who were slaughtering the Hindus and initiating distorted violence. As a result, there was a severe rise in the rumors and passion to fight and revolt back in the riots.
The internet has become an integral part of modern living. The spread of social media and the use of platforms is changing the way society operates. Social media has been playing a destructive role in inciting communal violence in India and time has come to check its misuse. Social networking sites are a threat to national security as they are used as tools for drug trafficking, money laundering and match-fixing, terrorism, instigating violence and for rumor tools etc. Social media tools like Blogs, Wikis, Discussion forums, Micro blogs, SMS, And the most burning issue, i.e. Social networking sites Facebook, Twitter etc.
Social Media can be defined, among other things, as tools; how they are used, by whom they are used and for what reason can represent either a threat or an opportunity for National Security, it is itself shouldn't be seen as a potential threat to National Security but those who use these tools may pose a potential risk.
"It is now a given that social media environments are important sources of data for understanding the dynamics of the diffusion of information and human behavior". Evidence suggests that, social media had an impact on events such as Mujaffarnagar riots, Godhara Riots, Babri Masjid riots etc. Groups representing a potential threat to National Security like, International terrorist groups, Transnational Crime Organisations, Cracker groups, Religious sections, Hacker groups, NGO's, International organizations,Allied foreign states, terrorist groups etc.
Media and Internal Security Threat
Throughout history, nation & states have faced security threats from both internal and external sources, but in modern times internal security complications poses greater threats especially when these are accentuated by hostile states. Many nations, like Yugoslavia, Sudan, Congo etc. have succumbed to them and many, like Yemen are facing survival threat.
Political destabilizations, violent internal conflicts, legitimacy crisis etc are some of the internal security threats to which South Asia is not an outlier. These have disintegrated nations like Pakistan in 1971 and some have been able to return from the brink like in Sri Lanka but all continue to face challenges.
What are different components of internal security and challenges faced by India?
If we define security as the maintaining territorial integrity and keeping peace and harmony within, than internal security automatically presupposes:
• The feeling of nationalism, brotherhood among all citizens because without these maintenance of integrity will be difficult. In the absence of this there are always chances of nation breaking into pieces.
• Respect for laws, policies and institutions among the people and the capacity of the state to earn respect through policies which promote inclusive growth, ensure justice, equity and participation.
• Capabilities of the organs of the state like police, security forces, judiciary to keep faith of people intact, earn legitimacy and respond to the new emerging challenges like organized crime,
In spite of the efforts by the constitution makers to provide independent and credible institutions, political mechanism to tackle any kind of internal security problems India faces many of them:
• India is diverse and large country and in such situations differences are bound to arise. Many a times such differences are aggravated naturally and sometimes because of politics which create internal security challenges like communalism, Caste and ethnic violence etc.
• Sometimes unintended consequences of government policies or inefficiencies of governments may also create internal security challenges like left wing extremism, organized crime, illegal migration from Bangladesh etc.
• Other times the threats are posed by well organized crime syndicates whose main aim is just to run illegal, underground businesses but they attack the psyche of people eroding the credibility of state.
What is the role of media in internal security?
Media role in internal security can be analyzed from the prism of news, views and issues. How it presents them to the populace can help either in strengthening or weakening of the basics of internal security. In the globalized world it has to strike a balance between people's right to know on the one side and national security and social ethics on the other.
If we look from the perspective of issues media can play a very important role in improving internal security as it plays the role of information provider, information disseminator. It can mould the perception of both people and government, can lead to re-formulation of policies if they are wrong and can prevent negative outcomes which could have arisen.
Through its ground reporting it can warn of governments about the issues which can become security threat in future, like it can inform about the growing discontent in a particular area or group of people.
Role of Awareness Creation
· It can disseminate information about the various programmes and policies that government has launched for vulnerable section and areas and thus creating a feeling of belongingness and thus creating a mass based shield against internal security threats.
· It can educate people about the long term benefits of various initiatives by government as people many a times fail to see beyond what is visible immediately.
· It can act a morale builder by showcasing the gains country has made in different spheres, economic, social, technological etc. and thus creating a sense of pride among people, various agencies. This sense of pride along helps in creating sense of nationalism, brotherhood if gains are equitably distributed.
· It can help in countering propaganda and act as a tool to play information war. For example, it can counter the propaganda by Maoists, North-East insurgent groups by providing right facts and figures.
· It can help in creating social cohesion by showing such programmes which shows inter-group cordial relations, rich history of peaceful Coexistence etc.
· It can bring accountability among government institutions by highlighting lapses, atrocities committed by them or other lacunas in their operations. It helps in making institutions ready for any emergency situation
Regarding news reporting the media should know the difference between information, curiosity and the rumour. It has to strike a balance between giving instantaneous news and not acting as a tool in the hands of the anti-thetical elements by telecasting horrifying, gory images, live telecasting or divisive speeches. It should not act as an intelligence tool for terrorists by live telecasting operation details of security agencies.
How has Indian media played its role in internal security?
Media in India has played its role very responsibly most of the times, but it also has its share of lapses.
• It has helped in bringing out the correct information regarding issues of naxalism, the ineffectiveness of the policies pursued and thus helping in course correction. It has fought tooth and nail against policies like that of SalwaJudum, which might have long term repercussions on national integration.
• It has highlighted the issues of displacement, inequitable growth, rising inequalities, forcible acquisition of land and other resources etc, which if not handled may become security threats in long term.
• Many a times it has brought out the reports of lapses in governments preparedness related to internal security and thus bringing accountability. In India media has played great role in highlighting the issues of human rights violation by security forces, absence of latest arms and technologies with police forces and thus creating a public opinion against such lapses.
• It has brought atrocities committed by security forces in light and course correction, which has helped in bringing people closer to governments as they feel that government care for them.
• It has helped in building resilience against any kind of efforts by ISIS to spread roots in India by creating a popular opinion against it.
• It has helped by giving a space for the dis-heartened people to vent their anger. This alternative has helped in maintenance of law and order in great way.
But, in recent times because of proliferation of news channels and them pivalry with another for TRP instances of yellow journalism, dissemination of unverified news and one sided information by some unscrupulous news channels have emerged. Such actions of media have negative impact on long term internal security.
• The concept of breaking news have many a times detrimental effect on National Security. Amplifying the fear factor through news reporting, live telecast of sensitive information are some of the concern areas here. For example, during the time of Mumbai terror attacks TV channels live telecasted operations by security forces. In recent Gurdaspur terrorist attack also same thing happened.
• The instances of playing too much with divisive issues, blowing news out of context have also surfaced in recent times. Seeking opinion of irresponsible individuals on sensitive issues may disrupt the social fabric of the country.
• This has also been aggravated by spread of social media which is taking the shape of public sourced media and also as a barometer of acceptance & popularity. This has made media houses dump objective reporting and playing to the tunes of masses who don't have knowledge of long term ill-effects of such things.
What should be done?
Media is an important tool of statecraft and 'fourth pillar' of democracy. Our constitution ensures freedom of speech and expression which also includes freedom of press. But, it should be kelp in mind that, this freedom must be exercised responsibly otherwise it can turn into a tool for creating disorder, confusion and mistrust. This in turn will bring media regulation by government in future, which will weaken the fourth pillar and democracy itself. The reasonable restrictions on freedom of speech must be treated as sacrosanct by media houses and must be self-adhered.
• The media houses must evolve their own code of ethics and self regulation mechanisms through which actions against those acting against the interest of the national security can be taken.
• Governments must also be proactive and must continuously provide immediate, accurate and reliable information so that public is not influenced by sensational and biased news reporting.
• Media houses must also strengthen their local networks so that they can provide actual ground reports, can provide information in local languages because at present there exist a gap between local and national news which should be bridged.
• With emergence of multiple sources of information the credibility of information is lost. This aspect must be taken care of because credibility is of paramount importance for media.
It is said that, media should do objective reporting without any objective but sometimes reporting with objective of strengthening of the National Integration can be carried. The example of role played by media in unification of Germany must be kept in mind and that should be the objective of the media, uniting the divided.
Related Articles
Topical Analysis: New Education Policy 2020
Topical Analysis: Transgender Persons (Protection of Rights) Rules, 2020
Topical Analysis: POLICE REFORMS
Topical Analysis: Linkage between COVID 19 and Child labour
Topical Analysis: Dam Safety Act
Topical Analysis: Tribunals in India
Topical Analysis: Hyper Globalisation
Topical Analysis: Management of Indian Borders
Topical Analysis: Feminisation of agriculture
Topical Analysis: Era Electric Vehicle In India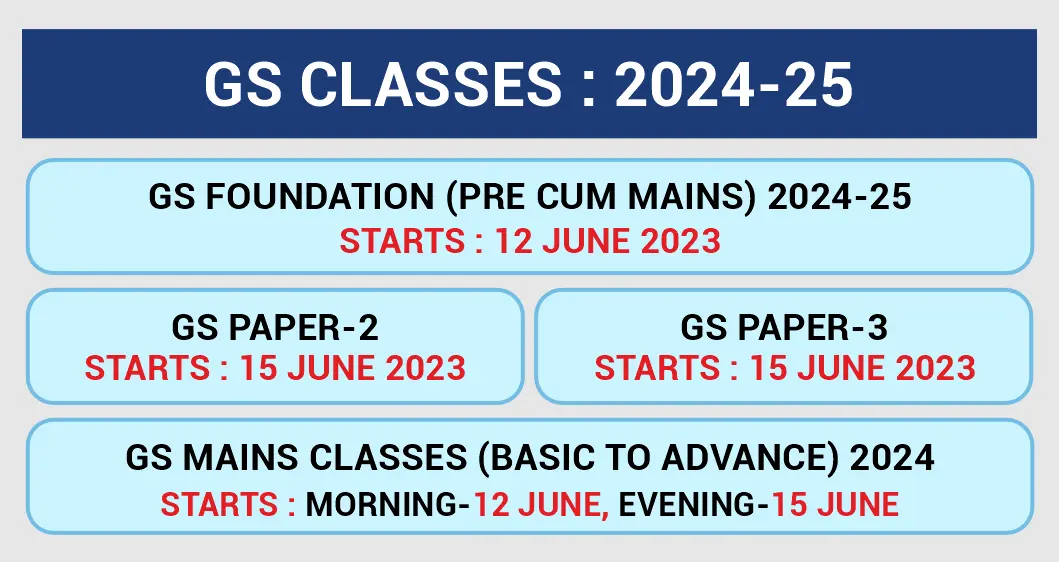 Verifying, please be patient.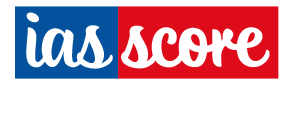 © 2023 IAS SCORE. All Rights Reserved
8448496262 [email protected]
1B, Second Floor, Pusa Road, Karol Bagh, New Delhi - 110005 (Beside Karol Bagh Metro Station Gate No. 8)

Not registered yet? register here!
User Register
Already have an account? Login
Forgot Password
Verify your mobile number, you have successfully logged in.

Join Us on WhatsApp
[Answered]Critically examine the role of media as a watchdog in a democracy.
Media constitutes the 4 th pillar of democracy. It plays an important role in keeping democracy alive and thriving. The role of the media is vital as a watchdog for uncovering errors and wrongdoings in the democracy. The Press Freedom Index, released by Reporters without Borders in 2019, ranked India 140 out of 180 countries. This reflects less freedom to media in the country impacting its role as watchdog.
Role of media as a watchdog in a democracy:
Reporting: Media reporting on public affairs and investigations into wrongdoing in the administration of public affairs is a must for a healthy democracy. This includes exposing frauds or corruption cases that personally benefit politicians.
Audit: Media plays an important role in auditing government policies and spending. An unbiased media is important for transparent reporting.
Awareness: Media is important to educate people on issues that are of utmost importance for society. E.g. Increasing number of rape cases are threat to society and reflect state failure to stop it. Media help in generating awareness about these social issues.
Accountability: Media ensures accountability of the government by exposing the bad state of democracy. By playing its watchdog role, the media help bring about reforms and in the long term, assist in creating a culture of transparency and government accountability.
Platform for debate: An election cannot be deemed democratic unless the public is fully able to participate. As such, the media are vital in ensuring that there is a transparent platform for debate and participation of the representatives in various national debates and discussion which allow citizens to choose accordingly.
Bridge: The media is a bridge between the citizens and the government. It help ciitizen's voice to reach government and help in highlighting various issues in the society.
Informal opposition: Media also acts as an informal opposition, especially in case of an opposition less in numbers in the legislature. It criticise and debate on various government policies and schemes.
Various challenges:
Censorship: The political leaders encourage censorship of media. Various efforts are made to control and contain media through stringent norms and regulations.
Sedition law: Section 124a of IPC under which sedition is punishable by life imprisonment endanger the freedom of journalists. This lead to fear among journalists to work freely,
Corruption: Paid news, advertorials and fake news are threat to free and unbiased media. All this leads to favouritism and hinders unbiased reporting.
Political influence: Corporate and political power has overwhelmed large sections of the media, both print and visual, which lead to vested interests and destroy freedom.
Way forward:
Legislation: Although India has the Press Council of India and specific regulations, the country needs more detailed law regarding the media to protect not only the freedom of expression and speech but also journalists' safety.
Strengthening justice system: Strengthening the courts, the police, and the justice system, and the rule of law is important to provide adequate protection for journalists.
Better regulation: Efforts must be made to enable regulations that would lower the barriers to media ownership and reduce concentration of media ownership.
Independent agencies: There is a need to establish independent press councils, media watch groups, Ombudsmen, and other media self‐regulatory bodies autonomous from the government.
Incentivise: Government must Institute awards and other forms of recognition for excellence in watchdog reporting.
India is the biggest democracy in the world and the press and media play an important role in keeping the democracy thriving. Media should be neutral in airing views, as it is a vital link between government and Indian citizens. Media is thus necessary for smooth functioning of democracy.
Sharing is Caring:

Buy IAS Books
Click here to Buy IAS Books →
Prelims 2022 Study Material
Prelims 2022 Study Material- Learn with ForumIAS →
Testimonials and MGP Copies
[Download] – KRITIKA SHUKLA AIR 123 (UPSC CSE 2021) – MGP Test Copies + Testimonial
[Download] – Vivek Tiwari AIR 164 (UPSC CSE 2021) – MGP Test Copies + Testimonial
[Download] – Utsav Pandey AIR 240 (UPSC CSE 2021) – MGP Test Copies + Testimonial
Shraddha Gome IAS Rank 60 (UPSC CSE 2021) – Testimonial
Rahul Raiya CSE Rank 359 (UPSC CSE 2021) – Testimonial
Most Popular Articles
How to crack IAS in first attempt →
IAS Rank 1 Anudeep D Testimony & Copies →
Fighting Depression in Times of UPSC Preparation ( & Corona ) →
Type your email…
Strategy And Motivation :
Toppers Strategy to Clear CSE
Sachin Gupta Rank 3 CSE 2017
Rajarshi Shah Rank 81 CSE 2017
Life at LBSNAA
Rank 54 CSE 2018
Suman Sourav Mohanty Rank 9 CSE 2016
Sumit Rai Rank 54 CSE 2018
Political Science Optional Strategy
Avoid Exhausting Attempts in CSE
Preparation Guides
Indian Forest Service Preparation Guide
Myths about IAS
Guide : How to crack IAS without exhauting attempts
History | Art and Culture – Updates and News
Polity and governance – News and Updates
Environment – News and Updates
Economy – News and Updates
Agriculture – News and Updates
Social Issues – News and Updates
International Relations – News and Updates
Geography – News and Updates
Security – News and Updates
Disaster Management- News and Updates
Science & Tech. – News and Updates


IAS EXAM PORTAL
Study Notes
Getting Started
Current Affairs
NEW!   Gist APR-23  | E-BOOKS  | Public Admin.  
HOT!   UPSC 2023-2024 COMPLETE STUDY NOTES  

HOT! E-BOOKS | OLD NCERT Notes
HOT! UPSC 2020 COMPLETE STUDY KIT
(Essay) An Essay: Role of media in a democracy
NEW!   UPSC IAS COMPLETE NOTES SALE IS LIVE
NEW! UPSC CURRENT AFFAIRS COURSE
NEW! UPSC MAINS G.S. 12 Years Solved Papers
UPSC IAS Printed Study Notes? Click Here.
NEW! UPSC 2022 Online Course
NEW! UPSC PRE 2021 MOCK TESTS
An Essay: Role of media in a democracy
Introduction.
Democracy means "A system of government in which all the people of a country can vote to elect their representatives". Media came into existence in 1780 with the introduction of a newspaper namely The Bengal Gazette and since then it has matured leaps and bounds. It has been playing a very important role in shaping human minds.
Role of media
Media plays a crucial role in shaping a healthy democracy. It is the backbone of a democracy. Media makes us aware of various social, political and economical activities happening around the world. It is like a mirror, which shows us or strives to show us the bare truth and harsh realities of life. The media has undoubtedly evolved and become more active over the years. It is the media only who reminds politicians about their unfulfilled promises at the time of elections. T.V news channels' excessive coverage during elections helps people, especially illiterates, in electing the right person to the power. This reminder compels politicians to be upto their promises in order to remain in power. Television and radio have made a significant achievement in educating rural illiterate masses in making them aware of all the events in their language. Coverage of exploitative malpractices of village heads and moneylenders has helped in taking stringent actions against them by attracting government's attention. The media also exposes loopholes in the democratic system, which ultimately helps government in filling the vacuums of loopholes and making a system more accountable, responsive and citizen-friendly. A democracy without media is like a vehicle without wheels. In the age of information technology we are bombarded with information. We get the pulse of the world events with just a click of a mouse. The flow of information has increased manifolds. The perfect blend of technology and human resources (journalist) has not left a single stone unturned in unearthing rampant corruption in politics and society. We all are well aware of what tehelka did. Thanks to technology that has brought a kind of revolution in journalism.
Impact of media
The impact of media is really noteworthy. Excessive coverage or hype of sensitive news has led to communal riots at times. The illiterates are more prone to provocations than the literates. Constant repetition of the news, especially sensational news, breeds apathy and insensitivity. For instance, In Dhananjoy Chatterjee case, the overloaded hype led to death of quite a few children who imitated the hanging procedure which was repeatedly shown in most of the T.V. news channels. There is a plethora of such negative impacts. Media should take utmost care in airing or publishing such sensational news. Commercialization has created a stiff competition in media. In order to outdo each other print media has often gone one step further in publishing articles, cover stories, etc. on sex. Media experts say this is one of the means of attracting readers who are glued to T.V. news channels, which have cropped up swiftly in a recent past and they believe this is a cheap form of journalism.
No one is perfect in this world and so is the media. Here I am not degrading the media, rather I would say there is still a lot of scope for improvement by which media can raise upto the aspirations of the people for which it is meant. I cannot think of a democracy without active and neutral media. Media is like a watchdog in a democracy that keeps government active. From being just an informer it has become an integral part of our daily lives. With the passage of time it has become a more matured and a more responsible entity. The present media revolution has helped people in making an informed decisions and this has led to beginning of a new era in a democracy.
Courtesy : ias aspirant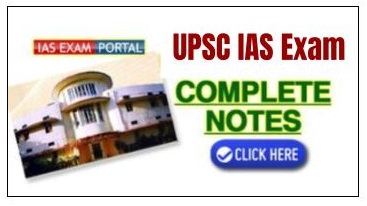 NEW! UPSC Exam Complete Study Notes (60+ Books)
ALERT: UPSC IAS, IPS, IFS 2023 Exam Dates...
Download UPSC IAS PRELIM (GS+CSAT) Question...
(Download) UPSC Toppers Study Notes PDF
(Date Sheet) UPSC IAS EXAM Calendar 2021
UPSC Civil Services PRELIM Exam 2023, 2024...
Getting Started for UPSC, IAS Exam - FAQ for...
UPSC आईएएस प्रारंभिक परीक्षा पिछले वर्ष के...
Download E-Books PDF for UPSC IAS Exams
UPSC Pre 2024 Exam General Studies Study...
UPSC, IAS Exams Online Courses & Study...
New! HINDU, YOJANA, PIB PDF
New! UPSC PRELIM Papers 2004-2022
IAS परीक्षा पेपर in Hindi 2004-2022
UPSC Syllabus PDF Download
New! IAS MAINS Papers 2010-2022
Printed Study Notes for UPSC (Hot!)
E-books PDF Download  
NCERT Books Download  | NCERT Hindi PDF
New! UPSC MAINS SOLVED PAPERS PDF
UPSC 2023 Exam Calendar
Work With Us
OLD NCERT PDF
Bulk Study Notes

Call us @ 08069405205

Search Here

An Introduction to the CSE Exam
Personality Test
Annual Calendar by UPSC-2024
Common Myths about the Exam
About Insights IAS
Our Mission, Vision & Values
Director's Desk
Meet Our Team
Our Branches
Careers at Insights IAS
Daily Current Affairs+PIB Summary
Insights into Editorials
Insta Revision Modules for Prelims
Current Affairs Quiz
Static Quiz
Current Affairs RTM
Insta-DART(CSAT)
Insta 75 Days Revision Tests for Prelims 2023
Secure (Mains Answer writing)
Secure Synopsis
Ethics Case Studies
Insta Ethics
Weekly Essay Challenge
Insta Revision Modules-Mains
Insta 75 Days Revision Tests for Mains
Secure (Archive)
Anthropology
Law Optional
Kannada Literature
Public Administration
English Literature
Medical Science
Mathematics
Commerce & Accountancy
Monthly Magazine: CURRENT AFFAIRS 30
Content for Mains Enrichment (CME)
InstaMaps: Important Places in News
Weekly CA Magazine
The PRIME Magazine
Insta Revision Modules-Prelims
Insta-DART(CSAT) Quiz
Insta 75 days Revision Tests for Prelims 2022
Insights SECURE(Mains Answer Writing)
Interview Transcripts
Previous Years' Question Papers-Prelims
Answer Keys for Prelims PYQs
Solve Prelims PYQs
Previous Years' Question Papers-Mains
UPSC CSE Syllabus
Toppers from Insights IAS
Testimonials
Felicitation
UPSC Results
Indian Heritage & Culture
Ancient Indian History
Medieval Indian History
Modern Indian History
World History
World Geography
Indian Geography
Indian Society
Social Justice
International Relations
Agriculture
Environment & Ecology
Disaster Management
Science & Technology
Security Issues
Ethics, Integrity and Aptitude

Indian Heritage & Culture
Enivornment & Ecology

Insights into Editorial: Why democracy needs social media

Context: Social Media role in Pandemic:

Has social media cumulatively helped the average citizen more in this pandemic than most modern governments?

Yes. It connected broken healthcare, breaking news, kind volunteers and depressed loved ones through a digital string in a way a lot of heads of states failed to do.

But we need these mediums for even more important reasons to amplify the crying rallies of the weak and curtail the trampling arrogance of the strong .

Media constitutes the 4th pillar of democracy. It plays an important role in keeping democracy alive and thriving. The role of the media is vital as a watchdog for uncovering errors and wrongdoings in the democracy.

Rise of Social Media in recent decade:

The phenomenal rise of social media (SM) platforms such as Facebook, Twitter and others is proving to be a double-edged sword in the functioning of democracies.
On the one hand, it has democratised access to information . On the other hand, it has concentrated power over that information with a handful of private companies , their billionaire owners, and certain ideologically committed activist groups.
Billions of netizens around the world now feel empowered to bypass traditional curators of information, such as journalists and editors, in searching for their choice of content.
They have also become creators and disseminators of content , not just consumers of it.
This is further accentuated by tech platforms directing more content at people similar to what they have already seen, thus creating echo chambers of like-minded groups.
On the other hand, misinformation on social media can alter public opinion for the worse and create a sense of panic and restlessness among the public.
Social media is a platform which is highly liberal and it allows common citizens to put forward their views regarding a policy, act or ordinance.
Social media allows people to directly communicate with their leaders and vice versa.
The public opinion is amplified on social media , making democracy more transparent and even stronger.

Challenges of Social Media in Democracy:

Social media has enabled a style of populist politics , which on the negative side allows hate speech and extreme speech to thrive in digital spaces that are unregulated, particularly in regional languages.
Corporate and political power has overwhelmed large sections of the media, both print and visual, which lead to vested interests and destroy freedom.
The rise of polarizing and divisive content has been a defining moment of modern politics, which is fed by fake news propagation through social media channels.
Section 124a of IPC under which sedition is punishable by life imprisonment endanger the freedom of journalists. This lead to fear among journalists to work freely.
Information Technology (Intermediary Guidelines and Digital Media Ethics Code) Rules, 2021 imposes certain obligation on significant social media intermediaries.
Another dangerous element is the labelling and trolling of more rational voices or those who disagreed with the government's actions or dominant public discourse as "anti-national."
Many terror modules were busted by police in India, all of whose members were groomed, trained, funded and armed by their handlers on social networking sites.
World over, there are cases of terrorist operations, especially lone wolf attacks , being coordinated through social media.

Digital democracy can only evolve through platforms of freedom :

For the first time in history, we have an instrument that can question the seemingly invincible governments, make them accountable and bring sustained change driven by people beyond one vote in years.

According to Google Transparency Report , political parties mostly in the last two years have spent around $800 million (Rs 5,900 crore) on election ads.

Just on Facebook India, political ads of Rs 107 crore were run in the last two years. The dark parody is that the political parties need social media to survive far more than the reverse to stay afloat.

Although India has the Press Council of India and specific regulations, the country needs more detailed law regarding the media to protect not only the freedom of expression and speech but also journalists' safety.
There is a need to establish independent press councils , media watch groups, Ombudsmen, and other media self‐regulatory bodies autonomous from the government.
Similarly the media Wing of the I&B Ministry has been assisting various arms of the government in keeping an eye on activities on various social media platforms. Such practices must be encouraged at all scales and institutions.
Several Social Media houses have put up a mix of automated and human driven editorial processes to promote or filter certain types of content.
These Artificial Intelligence units will automatically flash the danger of mis reporting every time an image or news is shared. This practice must be strengthened and disseminated.

Conclusion:

As India is not a surveillance state, there must not be any illegal or unconstitutional check on the right to privacy and freedom of speech and expression which are the fundamental rights of every citizen.

Social media awareness is needed which may enable citizens to be in a position to distinguish between truth and falsehood – and to know when democratic processes are being manipulated.

There must be a balance as the Constitutions itself has provided several limitations on one's right to speech and expression .

Social Media Platforms can provide safeguards in the event that democratic processes are being intentionally disrupted or harmful falsehoods are spreading, it can help people find out what is true.

Our Mission, Vision & Values
Director's Desk
Commerce & Accountancy
Previous Years' Question Papers-Prelims
Previous Years' Question Papers-Mains
Environment & Ecology
Science & Technology

IAS Preparation
NCERT Notes for UPSC
Social Media And Impact On Society UPSC Notes

Social Media And Its Impact On Society [UPSC Notes for GS I]

Social media has a profound influence especially on young people. Its impact and negative effects are often seen in the news; hence the topic's relevance for the UPSC Mains. This article will describe in detail the impact of social media on society.

Aspirants would find this article very helpful while preparing for the IAS Exam .

These UPSC Notes on social media impact and its concerns are aligned with the UPSC Syllabus and aspirants should prepare this topic for General Studies Paper I.

Social Media And Its Impact On Society

Social media has been accused of polarising society due to the inflammatory nature of certain posts. 
World over concerns has been raised over social media being used for surveillance, election meddling, etc. 

Aspirants can know in detail about the New Social Media Rules, IT Rules 2021 on the given link.

Social media has become ubiquitous. As per a UN report, 47 % of the global population is online and among them, the percentage of social media users is rising steadily. 
It does not have a steep learning curve and compared to other traditional websites offers content in the local language.
The barriers to entry are quite low and there is a large and well development ecosystem in place for users which is unavailable in traditional TV media. The positives of social media.
Social media offers a variety of entertainment that offers an escape from the conventional scripted entertainment industry funded by established studios. 
It offers people-to-people interaction that breaks barriers and forges a true human connection. 
It also has been instrumental in pro-democracy fights in many oppressive regimes.
Social media also played an important role in bringing out stories of 'Metoo' victims.
Social media is also playing a crucial role in disaster relief, blood donation drives, etc.

Check out in detail about the Press Council of India on the link provided here.

Candidates preparing for the upcoming Civil Services Exam can go through the links provided below for comprehensive preparation-

The extent of Social Media

India has 574 million active Internet users as of 2019. Read more on What is Internet on the given link.
India is the second-largest online market, behind China.
It was estimated that by December 2020 there will be around 639 million active internet users in India.
The majority of India's internet users are mobile phone internet users. The overall data traffic in India increased by 47% in 2019 driven by continued 4G consumption. 4G constituted 96% of the total data traffic consumed across the country while 3G data traffic registered its highest-ever decline of 30%. Know in detail about 4G features and advantages on the given link.

Also, check out the difference between 5G and 4G on the linked page.

It has led to anonymous trolls who attack the reputation of an individual. 
Women face cyber rape and threats that affect their dignity severely. 
Fake news and communal venom also spread like wildfire on the media. 
Fake news about a child abduction gang was spread by teenagers as a prank and this led to a few people being attacked. This is encouraged by the fact that internet anonymity offers a disconnect from reality. So its users feel that they are not going to face any consequence of their actions.
Social media bubbles or echo chambers are created where one finds only opinions that conform to one's own worldview (confirmation bias). This strengthens already existing biases and prejudices. 
It also creates false notions about beauty and physical standards and strengthens narcissism in some and weakens self-esteem in others. 
Very structured, deep psychometric analyses have been used to influence elections and incite violence.

The role of media in society is a highly debated topic. There have been calls to regulate social media or ban it altogether. A ban might be an extreme step. However, a digitally literate country is the need of the hour. Responsible social media use must be taught at every school and college in the country. Aspirants should know the role of media in its entirety for the IAS Exam. 

Social Media And Its Impact On Society (UPSC Notes – GS 1) – Download PDF Here

The above details would help candidates prepare for  UPSC 2023 .

Related Links

Leave a Comment Cancel reply

Your Mobile number and Email id will not be published. Required fields are marked *

Request OTP on Voice Call

Post My Comment

IAS 2024 - Your dream can come true!

Download the ultimate guide to upsc cse preparation.

Register with BYJU'S & Download Free PDFs

Register with byju's & watch live videos.

- Will you write my paper for me? - Yes, we will.

Our paper writing benefits, let's write a paper for you in no time, start with, "write my essay for me" and end with a perfect piece in your inbox, ready for download and submission for grading. it only takes four steps to go from one to the other..

Begin with "Write my essay" and add all the details you deem important, from the deadline and formatting style to your professor's rubric and writing style preferences.

Watch your expert write an essay online through the dashboard or reach out to our support team for progress updates whenever you get antsy about the deadlines or instructions.

Check out the first draft preview you get in your inbox and approve the order to download an editable file or get your writer to revise the paper to make it even better.

What do the customers of Write Paper For Me say?

Still hesitant just look: your fellow students in search of someone to "do my essay" have already used our services and were pleased with the results.

Was looking to pay someone to write my paper. Found these guys and been using them for two years now.

I was afraid of plag, but it hasn't been detected here. Get an essay once a month, and it keeps me from going insane, so I couldn't recommend it more.

I'm never doing another paper when ther's a pro to write an essay for me. I'd rather pay for it than waste my time.

I had to write my paper in two days but had no time. So I turned to my trusty writer. Sure, it was a bit pricey, but I got a pass, and the prof never suspected a thing.

I risked using this site knowing nothing of the real privacy here but it was the best decision of my life. I finally caught up on sleep, and my grades are better than ever.

When I need someone to write my paper for me cheap, I come here. Never failed a paper, and the prices are great. Wish the writers were more open, tho.

Wasn't sure they had true pro writers ready to do my paper for me. I know now they're the best! Big fan here, so keep up the good work, guys!

Finally, I found someone to do my essay for me, no questions asked. Upload the prompt and rubric—get the paper in a week or so. Simple, painless, cheap. Love it.

Never thought I'd pay someone to write my essay, but now I can't believe I waited this long to get help. It was much cheaper than I expected, super friendly and open!

These guys sure know how to write paper for me. It's just perfect for my class, and there's no way my professors know I'm cutting corners.

The best bargain is just a few clicks away!

Get an original paper that doesn't cost a fortune!

450 orders completed daily
86 disciplines of expertise
820+ professionals on our team
4.88/5 is the average order rating

​​Still have questions?

Contact our support agents and let them help you!

Is it time to write a paper for you? Contact us and relish the highest academic performance! 

Our professionals will do their best!

Why Should I Pay Anyone to Write My Essay?

If you're suddenly wondering, "Can someone do my paper for me?", there's likely a very good reason for that. After all, college is an eye-opening experience for most students. Not only is it your first attempt at independent life free from parents' oversight, but it's also a completely new level of academic requirements and independent study many aren't ready for. 

And if you're an overachiever or a perfectionist, keeping up with all the classes, assignments, extracurriculars, and side gigs will keep you up most nights. You will soon forget about your plans to discover the party scene, visit your parents every other weekend, or find your soulmate on campus. If you try to stay on top of all your responsibilities, you'll likely burn out or suffer an anxiety attack sooner rather than later. 

So don't feel bad if your thoughts go from "Can someone write my paper?" to "Write me a paper asap!" within the first few weeks of the college term. You're not alone, and it's perfectly normal to struggle in a new environment and buckle under the weight of elevated expectations. 

Luckily, you don't have to suffer in silence or give up on your dream of a college degree. Instead, you can seek help. And nowadays, it's as easy as typing "Make an essay for me" in live chat.

Why Should I Choose Write Paper For Me As My School Assistant?

A quick Google search will unearth dozens of do-my-paper services, adding to your stress, instead of alleviating it. But unfortunately, you cannot trust the first company you find, tell the writers "Write a paper for me", and hope for the best. Although you may be lucky enough to stumble upon a reliable company by accident, choosing a trustworthy service requires some research.

We suggest you look for these staples of a solid writing service WritePaperForMe has in spades:

Academic writers with proven experience in your major. For instance, our write my paper service employs hundreds of experts across the most popular majors, so we can handle anything from Anatomy to Zoology.
Thorough anti-plagiarism protocols. In our experience, a combination of writer training, strict citation procedures, and a mandatory plagiarism check ensure the best results for our clients.
Round-the-clock access to human support agents. With our 24/7 support, you don't have to wait for office hours to ask "Can you do my paper for me?". You can get answers to all your questions, paper progress updates, and other help whenever you need it.
Free and frictionless revision process. Although our writers do their best to meet your expectations on the first try, we guarantee free revisions and make the revision process easy and painless for everyone involved.
Detailed confidentiality terms that protect your personal and financial data. We adhere to local and international data protection regulations and keep the specifics of your order private, so your school can never learn about your paper from us.
Affordable rates that ensure the best value for money. We realize how tight money can be for students, so we keep our prices as low as possible while still keeping the writers happy and motivated.

If you want to make the most of these and other benefits, start by typing "Help me write my essay" in live chat, and we'll see what we can do for you.

We Handle Any Paper Writing Task for High School, College, and Grad School

One of the most common complaints when it comes to paper writing is a poor writing style, unsuitable for a specific academic level. Fortunately, that never happens to our customers, as we carefully match your requirements with our writers' expertise levels while keeping the rates affordable.

For example, when you come to us asking for a college essay, we'll round up our experts with Bachelor's degrees and above. Similarly, if you want us to handle MBA coursework, we'll match you with a writer who already has their Master's degree. And even doctorate papers, like thesis proposals or research papers, are not beyond our expertise, as our talent pool includes a fair share of PhDs.

So if you think our order form is too complex and your order doesn't need to go beyond "Write essay for me," we ask for your patience. After all, the more details you provide, starting with your academic level, the better we'll be able to help you.

"Type an Essay for Me" Is Not the Only Service We Offer

You've probably found our site when you were looking to pay someone to write your essay. And we will happily take over argumentative, persuasive, narrative, and creative pieces for you. However, the do-my-paper service is not your only option. We have plenty of offers for students who are unwilling to let others take over their work completely. Here are a few viable suggestions that can make your college writing much easier:

Editing works wonders for students unwilling to admit, "I need someone to write papers for me," and looking to improve their writing style. Choose this service if you want actionable suggestions that will instantly improve your chances of getting a higher grade.
Proofreading goes beyond the standard spellcheck and weeds out the smallest grammar, spelling, and style errors. Your professors will appreciate a flawless piece of writing without a single typo. 
Formatting doesn't have to be dull and time-consuming, especially when your reference list exceeds a few dozen sources. If you let our experts take over, you'll save yourself hours and submit a picture-perfect paper.
Paraphrasing is the best choice for fast results when you already have a flawless piece but need it to pass a plagiarism check the second time. Just say, "Help me write my paper based on this sample," and our writers will deliver a perfect replica, capable of fooling Turnitin.

We Employ Expert Academics to Make Your "Write My Paper" Order Perfect

Whether you're an English or a STEM major, you're probably wondering, "Who can write essay for me?" or "Why should I pay someone to write my paper for me when I know nothing about them?" And you're absolutely right about asking these questions. After all, thousands of freelancers offer to write essay online, but you can't know who to trust with your grades and record. To make your life easier, we take over the screening tasks to ensure only the best are hired and have the privilege to write an essay for you.

To get on our team, each writer must:

Provide us with a copy of a college or postgraduate diploma.
Share multiple samples of academic writing across different subjects, topics, and paper types.
Write a paper on a topic of our choosing within 24 hours to demonstrate research and writing skills.
Pass a timed English proficiency test with and score 80+ points.

And once hired, writers must keep their customer feedback rating high. Those who get negative comments don't stay on our team for long.

Although our hiring approach may seem harsh, it's proven its efficiency for writers and students. And we urge you to give our experts a chance to prove they're as good at writing papers as we claim they are.

We Deliver Every "Write My Paper" Order on Time

Timing is critical in the college papers market. An hour's delay can make your submission late and cause you to fail the class. And a drawn-out revision may fry your last nerve and end in a breakdown.

To guarantee your every "write papers for me" order arrives in your inbox on time, we use an efficient communication and time-management approach and train our writers, editors, and proofreaders in beating procrastination and writer's block. 

Still, we urge you to be realistic in your expectations. Research alone would usually take several hours, and writing and finishing touches need time, too. So please give our experts enough time to work on your paper and give yourself enough leeway for a quick review and revision.

Our "Write Essay for Me" Service Is Online and Ready to Help 24/7 

With so many responsibilities, it's not uncommon for students to forget about essays. So if you wake up in cold sweat scrambling for answers to "Can someone do my essay for me asap?" you won't be left to deal with the problem alone.

Our write my paper service never sleeps. The support agents operate round-the-clock through weekends and holiday seasons to ensure you can reach a human manager in your darkest hour and get the answers and support you need.

You can contact our team via:

Simply reach out, and explain your "write my paper" problem, and our managers will help you find a suitable solution. They can also get you in touch with your expert, provide progress updates, and explain our policy clauses and conditions.

We Guarantee Our "Write My Essay" Help Is Private and Confidential

"Can someone do my essay for me without risking my reputation?"

"I'm afraid my school will kick me out if they learn about my order."

If you're familiar with either of these lines of thinking, you're just like any other college student. However, you have nothing to worry about when you pay someone to write your essay for you with our service. We carefully guard the details of your order and do not disclose your personal information to anyone without a court order.

So the only way your professors and school administration can learn about our help is if you tell them, "I pay to write my essay". Without your confession, they'll have no hard evidence. Their accusations and threats will be empty, and you'll get away with buying papers easily, like thousands of our clients before you.

We Keep Working on Your "Write a Paper for Me" Requests Until You're Happy

Reputation is everything for paper writing services. Although no company is safe from accusations, negative reviews, and underhanded rivalry with fellow "write my paper for me" platforms, we strive to keep every customer happy and willing to return.

That's what our satisfaction guarantee is about. Whenever you come asking, "Write my essay online, we take your requirements seriously and ensure the experts fulfill your every instruction. And if you still think our writing could be better, you can order a free revision with your initial "write essay for me" parameters. Your writer will rework your piece according to your comments and return the second draft for your approval within 24 hours. With luck, you'll like it better, and if not, you can repeat the whole process again and again until you're 100% satisfied with your paper.

Ready to Reap the Benefits of Our "Write Papers for Me" Services?

If you're ready to place your first "write my paper" order, welcome to the order form. It's streamlined to guide you through sharing all the information your expert will need beyond your request of "write my paper for me". And if at any point you feel lost, confused, or too tired to deal with our simple "do my essay" order form, reach out to our support team. Call or type something like "I want you to write a paper for me," and they'll respond within seconds to help you complete the order, finalize the payment, and get the first progress update when we assign the best expert to your case.

How can I pay someone to write a paper for me? What are your payment methods??

We accept credit and debit card payments by Visa, MasterCard, Discover, JCB, and American Express. You can use a reliable and secure payment system that keeps your personal and financial information safe to get us to write an essay for you. So you don't have to worry and ruminate, "Is it safe to pay someone for writing my papers online?" After all, it's as safe as getting your next coffee batch on Amazon or paying for your Netflix subscription.

How fast can you write my essay for me?

"Write my essay ASAP!" and "Write my essay, and I need it yesterday!" are two of the most common requests we get from college students. And although we can't trick time and only have 24 hours in our days, we can deliver short pieces in 6 hours and longer assignments—within a day. As long as you don't come asking "Write my research paper in six hours," and are realistic about your expectations, our experts should be able to handle the tightest deadlines. But please account for a preview and revisions not to miss your submission deadline.

Can I talk to the person who'll do my essay for me?

Of course, you can. We realize you're probably thinking, "When I pay someone to write my paper, I want to have a direct line to this person." So all you need to do is log into your account and find the chat tab to ask your questions or provide comments. But please remember that writers may not be available 24/7, as they have research and writing to take care of. If you're thinking "I want round-the-clock access with the person I hired to write an essay for me," you're unlikely to find a writing service that will satisfy your needs.

Can you write my essay for me cheap?

Sure, our rates start as low as $6.99. Despite inflation and global crises, we keep our prices student-friendly. So anyone who comes asking, "write my paper for cheap" or "write my term paper without breaking the bank" will feel welcome and safe in the knowledge they'll get the best value for money. At the same time, we urge you to beware of online frauds promising free results, as every "Write my research paper for me for free" may end in a scam.

Is it legal to use your service and pay someone to write my paper?

Yes, it is legal. Whether you're carefully considering "Can someone do my paper for me?" in the privacy of your own mind or clamoring for assistance with the bold demands of "Write my paper for me now!", you're in the clear until you submit the paper you purchase for grading under your name. Even that isn't illegal in most countries, though it is frowned upon in most schools. It's up to you to decide what to do with the paper you get after we fulfill your order.

Can I pay someone to do my essay after it's done?

Sadly, no. In an ideal world of perfectly honest people, you'd say, "I need help write my research paper", and we'd have it ready for you for free and rely on your generosity. In the real world, our writers, editors, and support managers are real people who like to have a roof over their heads and meals on their tables. Our refund policy keeps you safe, but only your upfront payment protects our writers from scams. So whenever you ask, "Can you write my essay cheap?", we say, "Sure", but we ask you to cover the cost first.

Who will write my paper for me? How do I know they're qualified to handle it?

Every writer on our team holds a degree in one or more majors, possesses years of academic writing experience, and has a solid reputation among our clients. You can be sure that whenever you run asking, "Write essay for me", we'll match you with an expert best suited to handling your academic level, class, and topic. Be safe in the knowledge that we only hire seasoned academics to write papers for you.

How do I choose the best writer to write my paper for me?

You can select a specific expert to deal with your "write my essay" issue or pick a top or pro-level writer. Although either of these options will add to the bottom line, you won't have to wonder, "Who will write my essay?". We recommend selecting one of our premium experts for critical assignments that need a special touch to score top grades and improve your class ranking or GPA. Contact our support team to ask, "Can someone write my paper for me with top results?" to learn more about writer options.

How do I know if you'll make my essay original?

Your every "write my essay" order goes through a plagiarism checker to guarantee originality. After all, our writers know "write my paper" means crafting an original piece from scratch, not rewriting a stale sample found online. But if you want further proof, you're welcome to order an official plagiarism report with a similarity percentage. All it takes is checking the box in the order form or asking a support agent to add it to the bottom line when you come asking, "I need you to write an essay for me."

How can I lower the price when ordering an assignment?

Although we keep our online paper help rates as low as possible, you can play around with the order parameters to lower the price. For example, instead of crying, "I need you to write my essay in 12 hours", set the deadline for two weeks, and your bottom line will be much more affordable. You can also wait for a seasonal promotion with discounts of up to 15% if you're thinking, "I'm in no hurry to pay someone to write my essay."

What do I do if you write my paper for me, and I don't like it?

You can get a revision or a refund, depending on how much your "write my essay for me" order went off track. We know when you pay someone to write your paper you expect the best results, and we strive to follow every instruction to a T when we write a paper for you, but miscommunication can occur. In this case, don't be shy about requesting a free revision or a new writer to rework your assignment. And if you feel the paper is unsalvageable, you may be liable for a partial or full refund.

How do I know you've finished writing my paper?

We'll notify you via email the moment the writer uploads the first draft for your revision. You can then preview it and approve the piece to download an editable file or get it sent for a revision round with your comments about necessary corrections. Besides, you can always request a progress update from your writer or a support manager. Just ask them, "Any progress since I hired you to write my essay for me?". As you see, you don't need to fret, thinking, "How will I know when you write my essay, and it's ready?"

What are you waiting for?

You are a couple of clicks away from tranquility at an affordable price!