Articles , Philosophy of Teaching
My Philosophy of Teaching
August 27, 2008
Barbara Licklider
I believe a good teacher, first, has a powerful faith in the future. Like the forester planting an oak seedling knowing he or she will never see the tree in all its glory, I know I may never see the fruits of my labors as teacher. My calling is to plant and nurture seeds that will grow and shape tomorrow.
The good teacher knows and understands students, how they develop and learn. I know that students actively construct and transform their own knowledge based on past experiences and prior learning. I know that students do not all learn in the same way or at the same rate. I believe it is my responsibility as a teacher to be an effective diagnostician of students' interests, abilities, and prior knowledge. I must then plan learning experiences that will both challenge and allow every student to think and grow.
I believe a good teacher must also understand motivation and the effects of peer interactions on learning. I want all my students to achieve at high levels, so I avoid sorting them and setting them up to compete with each other. I know most learning happens through social interaction; therefore, I structure learning so that students productively collaborate and cooperate with each other the vast majority of class time.
The good teacher must know her subjects and how to help students learn those subjects. I know the good teacher must have a deep appreciation of how knowledge is created in the discipline, how it is organized and how it is linked to other disciplines. I use my knowledge of the discipline to expose my students to modes of critical thinking, encouraging them to analyze, apply, synthesize, and evaluate all they read and hear. I love the subjects I teach, and I know how to make them come alive for my students.
A good teacher cannot begin or continue to inspire learning without being a learner. The good teacher must constantly learn what is new in the discipline. In fact, the good teacher often helps to create new knowledge. To live this belief, I must continuously examine my teaching methods and find new ones. To remain connected to my students, their lives and the schools in which they will practice their professions, I must be a student of society and the constantly changing worlds in which students live. I eagerly and willingly learn from my students as they learn with me.
I believe a teacher is the most powerful of role models. I am ever aware of the awesome obligation I have to "walk my talk" with my students. If I ask them to live their values and beliefs, I must do the same. I expect the best — of myself and others — and, therefore, I usually get the best. I try to treat all people with dignity and respect, and I expect my students to do so also.
Despite writing a teaching philosophy, I really prefer to think about learning and helping others learn as opposed to teaching. I believe many of us have come to accept a working definition that teaching means giving information, which I believe is only the beginning of teaching and certainly only a small part of learning. When one gives information, it is so easy to equate learning with the memorization of that information. Memorization is not always learning because learning requires thinking. I am beginning to understand that the teacher's greatest gift to the learner is helping the learner be motivated to think, and then to want to learn more.
I believe in the power of questions and questioning strategies to cause thinking. I constantly try to ask questions for which there are no "right" answers. I constantly work to become a better "questioner" for the effective use of questions is the most powerful strategy a teacher has to help students learn.
Finally, I believe a teacher lives to serve. A teacher is dedicated to learning, to his or her discipline, to his or her students, and to making the future the best possible place for all of us to live. These are the challenges I accepted when I chose to be a teacher. I remain committed to them.
Sign Up for Faculty Focus!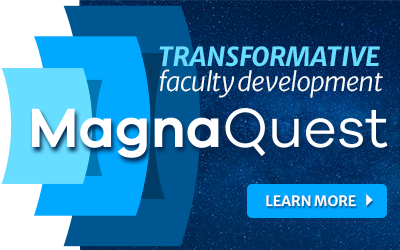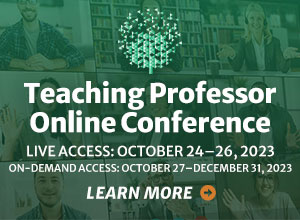 Improving writing skills since 2002
(855) 4-ESSAYS
Type a new keyword(s) and press Enter to search
My teaching philosophy.
Word Count: 504
Approx Pages: 2
View my Saved Essays
Downloads: 74
Problems? Flag this paper!
I believe that a teaching is a life-long commitment to the personal, emotional, and academic needs of students. Teachers must be dedicated and love their work - don't look at it as a job. As a teenager, I often volunteered to baby-sit because I enjoyed taking care of children. As an adult, I am pursing a teaching career because I want to make a difference in the success of today's children. To be an effective teacher, I believe that one must be enthusiastic, confident, honest, and holistic. I believe that teaching is an active profession; a teacher must convey energy to the students through spontaneous enthusiastic activity. If the teacher is happy, the children are happy. Conversely, if the teacher is not happy, negative things can happen. The mission of all teachers should center on fostering happy, well-adjusted children who will grow up to by happy, well-adjusted adults. Enthusiasm, energy, and happiness contribute to creating a positive environment, one in which children's basic needs are met. A positive environment leads to greater curiosity, greater production, and higher levels of thinking. Teachers should be confident enough to listen and respond professionally to questions and challenges from both parents and other members of faculty and administration. If a teacher can confidently carry on a two-way conversation, they will model the same in the classroom. Confidence is achieved from a high degree of competency in the knowledge of human growth, development, and learning. Teachers should be able to apply methods and strategies for dealing with children in all ways, not just academically. Professional journals and books should be read consistently so that they can understand, use, and talk about current knowledge and practice. Teaching is also a research-based profession; teachers should teach from a reputable base of qualified research. In others words, teachers should know what they are doing and how they are doing it.
Essays Related to My Teaching Philosophy
1. my personal philosophy of education.
After reviewing and dissecting my personal educational philosophy and where my truth is I am left desiring to define and shape my views. ... My personal gravitation towards a perennial educational and teaching philosophy is due to its inclusiveness in regard to the other philosophies. ... Not all will respond to similar philosophies of teaching nor will they respond to the same perspective or instruction. ... That in itself is an initial experience that in turn shapes and formulates my philosophy. ... The perennial philosophy will be the foundation of my teaching direction in which I project ...
Word Count: 948
Approx Pages: 4
2. My Philosophy of Teaching
I remember my teachers sending emails or calling my parents because they didn't see a lot of motivation in my part. ... Regardless of that, I do remember having amazing teachers that completely changed my perspective on teaching and schooling. ... The way I plan on doing this is by teaching my students using a philosophy called progressivism. ... My beliefs about teaching will change my classroom because I am an open-minded, caring individual, and I will teach my students very similar things. ... When I was a mentor to my freshman, I stressed the fact that they should be themselves, while...
Word Count: 2003
Approx Pages: 8
Has Bibliography
Grade Level: High School
3. My Teaching Philosophy
The beliefs outlined in the remainder of this paper give the backbone needed for my personal philosophy. ... My philosophy will give me something to reflect upon in my convictions. Consistency is the key to teaching, although improvements are necessary as time goes on. ... My philosophy means nothing if I do not hold up my end of the deal and enforce it. ... These beliefs will have a significant impact on my teaching....
Word Count: 709
Approx Pages: 3
4. My Teaching Philosophy
My Teaching Philosophy Deciding your career is a difficult and suspenseful task too most college students. ... When one figures out, they want to commit themselves to teaching they must then decide on their own teaching philosophy. ...
Word Count: 286
Approx Pages: 1
5. Philosophy of Teaching
Philosophy of Teaching Webster's dictionary defines school as an institution for teaching or giving instruction in any subject. ... There are many philosophies or beliefs and attitudes related to teaching. This paper expounds upon my personal beliefs. It is my belief that everyone has his or her own philosophy of teaching. ... The majority of my beliefs are congruent with the Essentialist theory. ...
6. My Philosophy of Teaching
My personal philosophy of teaching focuses around my beliefs about education and what I hope to accomplish in my future years as a Special Education teacher. My main goal as a future teacher is to create a safe and welcoming classroom for my students. ... Overall, I have very simple beliefs about teaching. I believe in the right to a proper education for all students, having a personal relationship with my students, earning the trust of my students, making my curriculum fun with hands-on activities, and being there for my students in every way possible....
Word Count: 384
Grade Level: Undergraduate
7. My Teaching Philosophy
Supporting my students will continuously come first and I will constantly strive to motivate, facilitate and push my students every step of the way. Teaching allows me the potential to inspire my students, change their lives for the better and to reap the inner reward that follows. ... My pedagogic creed will include helping my students grow as a result of tailored, evolving, instruction and that such growth will lead to empowerment. ... In order to improve the overall education of my students, I plan to adopt student-monitoring progress into my teaching and make informed instructional decis...
8. Teaching Philosophy
Philosophy of Teaching I believe the responsibilities of a teacher go well beyond the inside of the classroom. ... I have discovered through my experiences that students want to be acknowledged and listened to. ... I consider it my duty to reach each of my students in some way. Teaching is more than just a profession; it is the shaping of another life, which brings worth to all of humanity....
9. Philosophy of Education
I have a true passion for teaching and children, early childhood education allows me to channel back to my childhood and make children excited about education. ... I feel that teaching beliefs are tied to teaching behaviors are very minimal and as the educator becomes more experienced they become less sensitive. ... Core Values and Guiding Educational Philosophy In becoming a teacher, I feel that my underlying purpose would be quite a few things. ... The philosophy that is the closest to my beliefs, values and other ideas seems to center more on perennialism. ... I would like for the rea...
Word Count: 1466
Approx Pages: 6
10. teaching
My Teaching Philosophy At this stage of my teaching career I think of my teaching philosophy in broad terms. The largest contributors to my teaching career are my classroom, my students, my instruction, and the school's community. Therefore I feel it is necessary to include all of them in my teaching philosophy. ... My classroom and instruction will be based upon my students" academic skills and enthusiasm. ... It will be my job as an educator to meet these goals and expectations. ...
Home — Essay Samples — Education — Teaching Philosophy — My Teaching Philosophy Essay Short

My Teaching Philosophy: Based on Beliefs and Personal Experience
Categories: Personal Philosophy Philosophy of Education Teaching Philosophy
About this sample

Downloads: 503
Works Cited
Dewey, J. (2014). Democracy and Education: An Introduction to the Philosophy of Education. The Floating Press.
Freire, P. (2018). Pedagogy of the Oppressed. Bloomsbury Publishing.
Bruner, J. S. (1966). Toward a Theory of Instruction. Harvard University Press.
Nel Noddings. (2012). Philosophy of Education. Stanford Encyclopedia of Philosophy. Retrieved from [URL]
Palmer, P. J. (2007). The Courage to Teach: Exploring the Inner Landscape of a Teacher's Life. John Wiley & Sons.
Kumashiro, K. (2009). Against Common Sense: Teaching and Learning toward Social Justice. Routledge.
Apple, M. W. (2000). Official Knowledge: Democratic Education in a Conservative Age. Routledge.
Eisner, E. W. (2002). The Educational Imagination: On the Design and Evaluation of School Programs. Merrill/Prentice Hall.
Shor, I. (1996). When Students Have Power: Negotiating Authority in a Critical Pedagogy. University of Chicago Press.
Freire, P., & Macedo, D. (2018). Literacy: Reading the Word and the World. Routledge.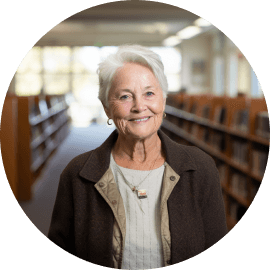 Cite this Essay
Let us write you an essay from scratch
450+ experts on 30 subjects ready to help
Custom essay delivered in as few as 3 hours
Get high-quality help

Dr Jacklynne
Verified writer
Expert in: Philosophy Education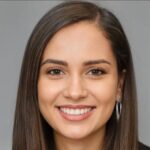 + 120 experts online
By clicking "Check Writers' Offers", you agree to our terms of service and privacy policy . We'll occasionally send you promo and account related email
No need to pay just yet!
Related Essays
2 pages / 807 words
4 pages / 1847 words
3 pages / 1315 words
1 pages / 588 words
Still can't find what you need?
Browse our vast selection of original essay samples, each expertly formatted and styled
Related Essays on Teaching Philosophy
In conclusion, with the possibility of sounding cliché, I must say that being a teacher is my calling. I love the idea of being the person that inspires young children (and not only) to be better and seek knowledge and success. [...]
Alarm, M. & Farid, S. (2011). 'Effect of Teacher Motivation on Students' Learning Experience in Pakistan.' International Journal of Business and Social Science, 2(19), 150-156.Akanbi, A. (1982). 'Teacher Education in Ghana: [...]
Dewey, John. Democracy and Education: An Introduction to the Philosophy of Education. Free Press, 1997.
In the realm of education, fostering a strong and collaborative working relationship between teachers and parents is paramount to the holistic development of students. This essay explores various strategies that educators can [...]
Teachers reflect on the year and often redesign and perfect their teaching strategies and plans. In essence, they get back to the basics of what they believe is the best way to inspire learning in their students. In other words, [...]
There is a new crisis in modern society that has endured from skepticism about the legitimacy and importance of the discipline of philosophy itself when science can provide all the answers. Why should people even care about [...]
Related Topics
By clicking "Send", you agree to our Terms of service and Privacy statement . We will occasionally send you account related emails.
Where do you want us to send this sample?
By clicking "Continue", you agree to our terms of service and privacy policy.
Be careful. This essay is not unique
This essay was donated by a student and is likely to have been used and submitted before
Download this Sample
Free samples may contain mistakes and not unique parts
Sorry, we could not paraphrase this essay. Our professional writers can rewrite it and get you a unique paper.
Please check your inbox.
We can write you a custom essay that will follow your exact instructions and meet the deadlines. Let's fix your grades together!
Get Your Personalized Essay in 3 Hours or Less!
We use cookies to personalyze your web-site experience. By continuing we'll assume you board with our cookie policy .
We can help you get a better grade and deliver your task on time!
Instructions Followed To The Letter
Deadlines Met At Every Stage
Unique And Plagiarism Free
my custom essay
Forget the all-nighters and find some writing inspiration with our free essay samples on any topic. It's time for you to nail your grades!
My Teaching Philosophy
1059 words 4 page(s)
My fundamental purpose for teaching is to create learning opportunities for my students. As a teacher, my goal is not simply to disseminate knowledge to students. Rather, I strive to engage students in the learning process so that they will take on an active role in their education. I believe that this is the only way for them to achieve their full academic potential, so my role as a teacher is to unlock their desire to expand their education. This is consistent with the philosophy of the founder and first president of Temple University, Russell Conwell, who made the argument that there are endless opportunities in our own backyards. For me, the purpose of teaching is to open the eyes of my students to those opportunities so that they can take full advantage of all they have to offer.
In my opinion, learning is about more than the memorization of facts and figures. When students seize the opportunity to learn, they open themselves up to self-improvement and self-actualization. These ideas are consistent with the Humanistic Theory of Learning, which suggests that learning can help students make the most of their human potential. When students are forced to overcome obstacles, they have the chance to learn more about themselves and their abilities to cope with difficulties. As an experienced nurse myself, I know that my students will constantly face setbacks. By challenging them in the classroom, I can help them develop the resiliency and maturity they will need to be in order to become successful nurses. One way I will do this is by including discussion groups in the curriculum. For instance, in a mental health class about self-image, I could include a discussion about a firsthand account of an adolescent's experience with an eating disorder, which can be a challenging topic for students to talk about. In a relaxed environment, I would encourage students to engage in discussion groups, to articulate their ideas, and they may have their opinions questioned by other students. This type of challenging experience can help students achieve self-improvement.
Need A Unique Essay on "My Teaching Philosophy" ? Use Promo "custom20" And Get 20% Off!
As a teacher, I have to acknowledge that I will not be able to teach them everything they need to know for their careers. Rather, I can only provide them with a foundation. As biomedical research advances at an unprecedented pace, the aspiring nurses I teach will inevitably be faced with new technologies and innovations that I cannot predict. Therefore, my goal is to provide an education that helps students build the critical thinking and creative problem-solving skills they need to adapt to the constant changes in the healthcare field. In the classroom, I will challenge students to read and discuss recently published papers. For example, in an introductory mental health class, I could include a recent journal article on genetic and environmental factors underpinning the manifestations of schizophrenia. Then, I could ask the students to make a determination about the quality of journal article. This is important to the learning process because it trains students to think critically about all of the studies they encounter.
In addition, I will challenge students to seek out research studies in medical databases. As a teacher, I could simply hand them the peer-reviewed papers that I believe are reliable and relevant, but when they leave my classroom, they will no longer have someone to do this for them. As a result, they may end up falling behind on the latest research in the field or falling for false claims that are not supported by sound evidence. For this reason, I consider it essential to teach aspiring nurses to search the literature and critically analyze the studies they find. In my classroom, they will do this through regular journal discussion groups, as well as formal writing assignments in which they will be required to reference the scholarly literature. This will give them the skills they need to effectively use information from nursing research databases to support their practice in the future.
Another teaching strategy that I believe is important is to encourage students to apply their knowledge to the real world. For instance, I want to expose them to clinical scenarios and simulations as early as possible. Through discussions in the classroom and in online forums, students can start to determine how what they learned in class can relate to the rest of the world. For instance, with an online simulation lab, I could provide students in a mental health class with more realistic experience in simulated practical settings. My teaching strategy also focuses on engagement with the community. I recognize that nursing is not a practice that exists in isolation, and this is an idea that I want to communicate to my students. To do so, I encourage students to look at how politics affects nursing and to get involved in political advocacy that will directly or indirectly affect their practice in the future. Even as students, I believe that aspiring nurses need to understand the context in which they work and actively engage in the broader community.
The way that I approach teaching has been shaped by my upbringing and the environment in which I have worked as a nurse. I grew up in an urban environment where I was exposed to lots of different people. At an early age, I had a front-row seat to the social, economic, and educational disparities that shape people's lives today. Currently, I work in an urban university hospital, where I continue to work with a highly diverse population. As a result, I approach teaching from the perspective that all students have different backgrounds and learn in different ways. Even if it means working overtime, there is nothing I find more gratifying than getting the student to that "a-ha" moment where they truly understand a new concept.
Overall, my teaching philosophy is characterized by openness, innovation, and an acknowledgement of the agency of students in the learning process. By directing students to essential nursing resources and supporting their active engagement, I can help them achieve self-actualization and prepare for successful careers in today's ever-changing field of nursing.
Meizlish, D. & Kaplan, M. (2008). Valuing and evaluating teaching in academic hiring: A multidisciplinary, cross-institutional study. The Journal of Higher Education, 79(5), 489-512.
Seldin, P. (2004). The teaching portfolio: A practical guide to improved performance and promotion/tenure decisions (3rd ed). San Francisco: Jossey-Bass.
By copying this sample, you're risking your professor flagging you for plagiarism. Why not get a unique paper done for you?
on your first order
Use code: CUSTOM20
Get it done risk-free.
With top experts across the board, 10 days to request free revisions, and a 60-day money-back guarantee, sleep tight while we handle your paper.