Narrative Essay
Narrative Essay Examples

Narrative Essay Examples: Free Examples to Help You Learn
Published on: Jun 23, 2018
Last updated on: May 26, 2023
On This Page On This Page
Narrative essay examples are great to help you understand how to write high-quality and effective narrative essay. This blog has included several narrative essay examples that will help you understand how to write A-worthy narrative essay.
A narrative essay is a form of storytelling where you have to provide sensory details of your personal experience. However, when writing a narrative essay , you will have to follow a set pattern and the guidelines closely.
Besides learning these basics, skimming through essay examples is also a great way of learning. In this blog, we will explain the basics to write a narrative essay with the help of narrative essay examples.
The examples given here will help you understand how to explain the plot, characters, setting, and the entire theme effectively.
Before writing your essay, make sure you go through a sufficient number of narrative essay examples. These examples will help you in knowing the dos and don'ts of a good narrative essay.
It is always a better option to have some sense of direction before you start anything. Below, you can find important details and a bunch of narrative essay examples. These examples will also help you build your content according to the format.
Sample Narrative Essay
The examples inform the readers about the writing style and structure of the narration. The essay below will help you understand how to create a story and build this type of essay in no time.
Introduction
The villagers had lost a few goats and poultry to a mystery. The mystery of the missing farm animals spread like a wildfire in the village. Many speculated there were thieves in the village while others suggested a wild beast was on the run. Despite several speculations, the mystery of the disappearances remained unsolved. The whole village was in a state of dismay when the tiger appeared and launched another attack on the village.
The prey was not any farm animal this time, it was a young child playing by the barn. The villagers had had enough, they had to put a stop to it once and for all. They organized a group of the bravest men from the village, armed them with shotguns and knives, and planned to attack the tiger. They also took a goat to lure to the tiger in our trap.
The plan was to trap the tiger and later kill him. I was amongst the members of the group who left for the jungle late at night. For hours we did not hear anything except the mosquitoes and crickets around us. Then we found paw prints on the muddy ground which assured us of the tiger's usual trail. Thereupon, as the sun rose we set up a trap using a goat as bait. We were assured that this would catch the tiger immediately.
We had almost given up when suddenly around daybreak we heard the bushes rustle and the leaves crackle. All of us shivered to our spines and saw the mystery east coming towards us. We changed our guns and pointed it towards the wild beast. We steadied our guns towards the tiger as he jumped to grab the goat. He fell into the trap. One of the members shot the tiger dead and we rescued the goat safely back to our village.
The mission was accomplished. We had killed the wild beast and had emerged successful. It was an amazing hunting trip. One that would always remain in my memory for all time to come.
Narrative Essay Example For High School
The narrative essay example for high school will help you build your own essay in an easy to understand manner. They also help you achieve your aim of explaining the main idea with deep analysis and detail.
Narrative Essay Example For College
The transition from high school to college demands better essay writing skills, to analyze and narrate subjects.
Go through the following example and learn how to formulate your ideas and explain them in words.
Personal Narrative Essay Examples
Personal narrative essay samples given below will help you make a difference between the third and first-person accounts.
Literacy Narrative Essay Example
When we talk about essays related to literacy, these essays contemplate all kinds of issues. From simple daily life events to more complex social issues, they cover them all.
Descriptive Narrative Essay Example
In descriptive narrative essays, the writer explains everything with vivid details. This could be something visual also, like a photo or a painting and the writer narrates it.
3rd Person Narrative Essay Example
As seen in the above examples, a narrative essay is usually written to share a personal experience.
The 3rd person narrative essay example shows how these essays are written from a protagonist's point of view.
Narrative Essay Example for 3rd Person
The Essentials of Narrative Essays
Let's start with the basics. The four types of essays are argumentative essays, descriptive essays, expository essays, and narrative essays.
The goal of a narrative essay is to tell a compelling tale from one person's perspective. A narrative essay incorporates all of the story components, such as a beginning, middle, and conclusion, as well as plot, characters, setting, and climax.
The narrative essay's goal is the plot, which should be detailed enough to reach a climax. Here's how it works:
It's usually presented in chronological order.
It has a function. This is typically evident in the thesis statement's opening paragraph.
It may include speech.
It's told with sensory details and vivid language, drawing the reader in. All of these elements are connected to the writer's major argument in some way.
How to Write a Narrative Essay in 10 Minutes or Less
Remember that you're giving the reader sensory and emotional information when crafting a narrative essay.
Your writing should be vivid and colorful to help the reader put themselves in your shoes.
The best way to do that is by using words and phrases from the story. You should also place a reference to it in the first sentence of your essay.
You should utilize conflict and sequence, as you would in any other narrative.
You can utilize flashbacks and flash-forwards to advance the plot toward its conclusion.
It's generally written in the first person, but third-person is also acceptable.
Create captivating essays effortlessly!
Hire A Highly Qualified Narrative Essay Writer
Do you need help with your narrative essay? If so, our narrative essay writing service is the solution for all your 'write my essay' requests.
Narrative essay writers at MyPerfectWords.com are always here to help you with your essays. Our customer support is exceptional and we are available round the clock to answer all of your essay writing needs. With our essay writing service , you will get the best deals for the best essays!
So don't waste any more time, hire our essay writer service and get a high-quality narrative essay at affordable prices.
Caleb S. (Literature, Marketing)
Caleb S. has been providing writing services for over five years and has a Masters degree from Oxford University. He is an expert in his craft and takes great pride in helping students achieve their academic goals. Caleb is a dedicated professional who always puts his clients first.
People also read
Narrative Essay - A Complete Writing Guide with Examples
How to Write a Personal Narrative Essay - Samples & Outline
Best Narrative Essay Topics 2023 for Students
How to Create a Narrative Essay Outline?
Share this article
Keep reading
We value your privacy
We use cookies to improve your experience and give you personalized content. Do you agree to our cookie policy?
Website Data Collection
We use data collected by cookies and JavaScript libraries.
Are you sure you want to cancel?
Your preferences have not been saved.
Have a language expert improve your writing
Run a free plagiarism check in 10 minutes, generate accurate citations for free.
Knowledge Base
How to write a narrative essay | Example & tips
How to Write a Narrative Essay | Example & Tips
Published on July 24, 2020 by Jack Caulfield . Revised on July 23, 2023.
A narrative essay tells a story. In most cases, this is a story about a personal experience you had. This type of essay , along with the descriptive essay , allows you to get personal and creative, unlike most academic writing .
Table of contents
What is a narrative essay for, choosing a topic, interactive example of a narrative essay, other interesting articles, frequently asked questions about narrative essays.
When assigned a narrative essay, you might find yourself wondering: Why does my teacher want to hear this story? Topics for narrative essays can range from the important to the trivial. Usually the point is not so much the story itself, but the way you tell it.
A narrative essay is a way of testing your ability to tell a story in a clear and interesting way. You're expected to think about where your story begins and ends, and how to convey it with eye-catching language and a satisfying pace.
These skills are quite different from those needed for formal academic writing. For instance, in a narrative essay the use of the first person ("I") is encouraged, as is the use of figurative language, dialogue, and suspense.
A faster, more affordable way to improve your paper
Scribbr's new AI Proofreader checks your document and corrects spelling, grammar, and punctuation mistakes with near-human accuracy and the efficiency of AI!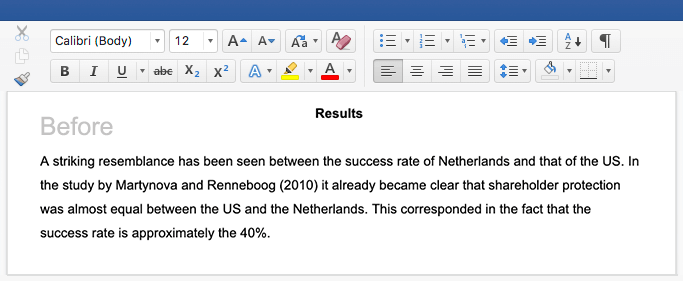 Proofread my paper
Narrative essay assignments vary widely in the amount of direction you're given about your topic. You may be assigned quite a specific topic or choice of topics to work with.
Write a story about your first day of school.
Write a story about your favorite holiday destination.
You may also be given prompts that leave you a much wider choice of topic.
Write about an experience where you learned something about yourself.
Write about an achievement you are proud of. What did you accomplish, and how?
In these cases, you might have to think harder to decide what story you want to tell. The best kind of story for a narrative essay is one you can use to talk about a particular theme or lesson, or that takes a surprising turn somewhere along the way.
For example, a trip where everything went according to plan makes for a less interesting story than one where something unexpected happened that you then had to respond to. Choose an experience that might surprise the reader or teach them something.
Narrative essays in college applications
When applying for college , you might be asked to write a narrative essay that expresses something about your personal qualities.
For example, this application prompt from Common App requires you to respond with a narrative essay.
In this context, choose a story that is not only interesting but also expresses the qualities the prompt is looking for—here, resilience and the ability to learn from failure—and frame the story in a way that emphasizes these qualities.
An example of a short narrative essay, responding to the prompt "Write about an experience where you learned something about yourself," is shown below.
Hover over different parts of the text to see how the structure works.
Since elementary school, I have always favored subjects like science and math over the humanities. My instinct was always to think of these subjects as more solid and serious than classes like English. If there was no right answer, I thought, why bother? But recently I had an experience that taught me my academic interests are more flexible than I had thought: I took my first philosophy class.
Before I entered the classroom, I was skeptical. I waited outside with the other students and wondered what exactly philosophy would involve—I really had no idea. I imagined something pretty abstract: long, stilted conversations pondering the meaning of life. But what I got was something quite different.
A young man in jeans, Mr. Jones—"but you can call me Rob"—was far from the white-haired, buttoned-up old man I had half-expected. And rather than pulling us into pedantic arguments about obscure philosophical points, Rob engaged us on our level. To talk free will, we looked at our own choices. To talk ethics, we looked at dilemmas we had faced ourselves. By the end of class, I'd discovered that questions with no right answer can turn out to be the most interesting ones.
The experience has taught me to look at things a little more "philosophically"—and not just because it was a philosophy class! I learned that if I let go of my preconceptions, I can actually get a lot out of subjects I was previously dismissive of. The class taught me—in more ways than one—to look at things with an open mind.
If you want to know more about AI tools , college essays , or fallacies make sure to check out some of our other articles with explanations and examples or go directly to our tools!
Ad hominem fallacy
Post hoc fallacy
Appeal to authority fallacy
False cause fallacy
Sunk cost fallacy
College essays
Choosing Essay Topic
Write a College Essay
Write a Diversity Essay
College Essay Format & Structure
Comparing and Contrasting in an Essay
 (AI) Tools
Grammar Checker
Paraphrasing Tool
Text Summarizer
AI Detector
Plagiarism Checker
Citation Generator
Here's why students love Scribbr's proofreading services
Discover proofreading & editing
If you're not given much guidance on what your narrative essay should be about, consider the context and scope of the assignment. What kind of story is relevant, interesting, and possible to tell within the word count?
The best kind of story for a narrative essay is one you can use to reflect on a particular theme or lesson, or that takes a surprising turn somewhere along the way.
Don't worry too much if your topic seems unoriginal. The point of a narrative essay is how you tell the story and the point you make with it, not the subject of the story itself.
Narrative essays are usually assigned as writing exercises at high school or in university composition classes. They may also form part of a university application.
When you are prompted to tell a story about your own life or experiences, a narrative essay is usually the right response.
The key difference is that a narrative essay is designed to tell a complete story, while a descriptive essay is meant to convey an intense description of a particular place, object, or concept.
Narrative and descriptive essays both allow you to write more personally and creatively than other kinds of essays , and similar writing skills can apply to both.
Cite this Scribbr article
If you want to cite this source, you can copy and paste the citation or click the "Cite this Scribbr article" button to automatically add the citation to our free Citation Generator.
Caulfield, J. (2023, July 23). How to Write a Narrative Essay | Example & Tips. Scribbr. Retrieved September 30, 2023, from https://www.scribbr.com/academic-essay/narrative-essay/
Is this article helpful?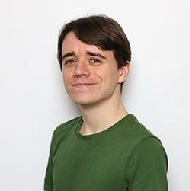 Jack Caulfield
Other students also liked, how to write an expository essay, how to write a descriptive essay | example & tips, how to write your personal statement | strategies & examples, what is your plagiarism score.
Detailed Guide on How to Write a Narrative Essay with Tips
Defining What Is a Narrative Essay
We can explain a narrative essay definition as a piece of writing that tells a story. It's like a window into someone's life or a page torn from a diary. Similarly to a descriptive essay, a narrative essay tells a story, rather than make a claim and use evidence. It can be about anything – a personal experience, a childhood memory, a moment of triumph or defeat – as long as it's told in a way that captures the reader's imagination.
You might ask - 'which sentence most likely comes from a narrative essay?'. Let's take this for example: 'I could hear the waves crashing against the shore, their rhythm a soothing lullaby that carried me off to sleep.' You could even use such an opening for your essay when wondering how to start a narrative essay.
To further define a narrative essay, consider it storytelling with a purpose. The purpose of a narrative essay is not just to entertain but also to convey a message or lesson in first person. It's a way to share your experiences and insights with others and connect with your audience. Whether you're writing about your first love, a harrowing adventure, or a life-changing moment, your goal is to take the reader on a journey that will leave them feeling moved, inspired, or enlightened.
So if you're looking for a way to express yourself creatively and connect with others through your writing, try your hand at a narrative essay. Who knows – you might just discover a hidden talent for storytelling that you never knew you had!
Meanwhile, let's delve into the article to better understand this type of paper through our narrative essay examples, topic ideas, and tips on constructing a perfect essay.
Types of Narrative Essays
If you were wondering, 'what is a personal narrative essay?', know that narrative essays come in different forms, each with a unique structure and purpose. Regardless of the type of narrative essay, each aims to transport the reader to a different time and place and to create an emotional connection between the reader and the author's experiences. So, let's discuss each type in more detail:
A personal narrative essay is based on one's unique experience or event. Personal narrative essay examples include a story about overcoming a fear or obstacle or reflecting on a particularly meaningful moment in one's life.
A fictional narrative is a made-up story that still follows the basic elements of storytelling. Fictional narratives can take many forms, from science fiction to romance to historical fiction.
A memoir is similar to personal narratives but focuses on a specific period or theme in a person's life. Memoirs might be centered around a particular relationship, a struggle with addiction, or a cultural identity. If you wish to describe your life in greater depth, you might look at how to write an autobiography .
A literacy narrative essay explores the writer's experiences with literacy and how it has influenced their life. The essay typically tells a personal story about a significant moment or series of moments that impacted the writer's relationship with reading, writing, or communication.
You might also be interested in discovering 'HOW TO WRITE AN AUTOBIOGRAPHY'
Pros and Cons of Narrative Writing
Writing a narrative essay can be a powerful tool for self-expression and creative storytelling, but like any form of writing, it comes with its own set of pros and cons. Let's explore the pros and cons of narrative writing in more detail, helping you to decide whether it's the right writing style for your needs.
It can be a powerful way to convey personal experiences and emotions.
Allows for creative expression and unique voice
Engages the reader through storytelling and vivid details
It can be used to teach a lesson or convey a message.
Offers an opportunity for self-reflection and growth
It can be challenging to balance personal storytelling with the needs of the reader
It may not be as effective for conveying factual information or arguments
It may require vulnerability and sharing personal details that some writers may find uncomfortable
It can be subjective, as the reader's interpretation of the narrative may vary
If sharing your personal stories is not your cup of tea, you can buy essays online from our expert writers, who will customize the paper to your particular writing style and tone.
20 Excellent Narrative Essay Topics and How to Choose One
Choosing a good topic among many narrative essay ideas can be challenging, but some tips can help you make the right choice. Here are some original and helpful tips on how to choose a good narrative essay topic:
Consider your own experiences: One of the best sources of inspiration for a narrative essay is your own life experiences. Consider moments that have had a significant impact on you, whether they are positive or negative. For example, you could write about a memorable trip or a challenging experience you overcame.
Choose a topic relevant to your audience: Consider your audience and their interests when choosing a narrative essay topic. If you're writing for a class, consider what topics might be relevant to the course material. If you're writing for a broader audience, consider what topics might be interesting or informative to them.
Find inspiration in literature: Literature can be a great source of inspiration for a narrative essay. Consider the books or stories that have had an impact on you, and think about how you can incorporate elements of them into your own narrative. For example, you could start by using a title for narrative essay inspired by the themes of a favorite novel or short story.
Focus on a specific moment or event: Most narrative essays tell a story, so it's important to focus on a specific moment or event. For example, you could write a short narrative essay about a conversation you had with a friend or a moment of realization while traveling.
Experiment with different perspectives: Consider writing from different perspectives to add depth and complexity to your narrative. For example, you could write about the same event from multiple perspectives or explore the thoughts and feelings of a secondary character.
Use writing prompts: Writing prompts can be a great source of inspiration if you struggle to develop a topic. Consider using a prompt related to a specific theme, such as love, loss, or growth.
Choose a topic with rich sensory details: A good narrative essay should engage the senses and create a vivid picture in the reader's mind. Choose a topic with rich sensory details that you can use to create a vivid description. For example, you could write about a bustling city's sights, sounds, and smells.
Choose a topic meaningful to you: Ultimately, the best narrative essays are meaningful to the writer. Choose a topic that resonates with you and that you feel passionate about. For example, you could write about a personal goal you achieved or a struggle you overcame.
Here are some good narrative essay topics for inspiration from our custom writing experts:
A life-changing event that altered your perspective on the world
The story of a personal accomplishment or achievement
An experience that tested your resilience and strength
A time when you faced a difficult decision and how you handled it
A childhood memory that still holds meaning for you
The impact of a significant person in your life
A travel experience that taught you something new
A story about a mistake or failure that ultimately led to growth and learning
The first day of a new job or school
The story of a family tradition or ritual that is meaningful to you
A time when you had to confront a fear or phobia
A memorable concert or music festival experience
An experience that taught you the importance of communication or listening
A story about a time when you had to stand up for what you believed in
A time when you had to persevere through a challenging task or project
A story about a significant cultural or societal event that impacted your life
The impact of a book, movie, or other work of art on your life
A time when you had to let go of something or someone important to you
A memorable encounter with a stranger that left an impression on you
The story of a personal hobby or interest that has enriched your life
Narrative Format and Structure
The narrative essay format and structure are essential elements of any good story. A well-structured narrative can engage readers, evoke emotions, and create lasting memories. Whether you're writing a personal essay or a work of fiction, the following guidelines on how to write a narrative essay can help you create a compelling paper:
Introduction : The introduction sets the scene for your story and introduces your main characters and setting. It should also provide a hook to capture your reader's attention and make them want to keep reading. When unsure how to begin a narrative essay, describe the setting vividly or an intriguing question that draws the reader in.
Plot : The plot is the sequence of events that make up your story. It should have a clear beginning, middle, and end, with each part building on the previous one. The plot should also have a clear conflict or problem the protagonist must overcome.
Characters : Characters are the people who drive the story. They should be well-developed and have distinct personalities and motivations. The protagonist should have a clear goal or desire, and the antagonist should provide a challenge or obstacle to overcome.
Setting : The setting is the time and place the story takes place. It should be well-described and help to create a mood or atmosphere that supports the story's themes.
Dialogue : Dialogue is the conversation between characters. It should be realistic and help to reveal the characters' personalities and motivations. It can also help to move the plot forward.
Climax : The climax is the highest tension or conflict point in the story. It should be the turning point that leads to resolving the conflict.
Resolution : The resolution is the end of the story. It should provide a satisfying conclusion to the conflict and tie up any loose ends.
Following these guidelines, you can create a narrative essay structure that engages readers and leaves a lasting impression. Remember, a well-structured story can take readers on a journey and make them feel part of the action.
Want to Be Like an Expert Writer? 
Order now and let our narrative essay service turn your experiences into a captivating and unforgettable tale
Narrative Essay Outline
Here is a detailed narrative essay outline from our custom term paper writing :
Introduction
A. Hook: Start with an attention-grabbing statement, question, or anecdote that introduces the topic and draws the reader in. Example: 'The sun beat down on my skin as I stepped onto the stage, my heart pounding with nervous excitement.'
B. Background information: Provide context for the story, such as the setting or the characters involved. Example: 'I had been preparing for this moment for weeks, rehearsing my lines and perfecting my performance for the school play.'
C. Thesis statement: State the essay's main point and preview the events to come. Example: 'This experience taught me that taking risks and stepping outside my comfort zone can lead to unexpected rewards and personal growth.'
Body Paragraphs
A. First event: Describe the first event in the story, including details about the setting, characters, and actions. Example: 'As I delivered my first lines on stage, I felt a rush of adrenaline and a sense of pride in my hard work paying off.'
B. Second event: Describe the second event in the story, including how it builds on the first event and moves the story forward. Example: 'As the play progressed, I became more comfortable in my role and connecting with the other actors on stage.'
C. Turning point: Describe the turning point in the story, when something unexpected or significant changes the course of events. Example: 'In the final act, my character faced a difficult decision that required me to improvise and trust my instincts.'
D. Climax: Describe the story's climax, the highest tension or conflict point. Example: 'As the play reached its climax, I delivered my final lines with confidence and emotion, feeling a sense of accomplishment and fulfillment.'
A. Restate thesis: Summarize the essay's main point and how the events in the story support it. Example: 'Through this experience, I learned that taking risks and pushing past my comfort zone can lead to personal growth and unexpected rewards.'
B. Reflection: Reflect on the significance of the experience and what you learned from it. Example: 'Looking back, I realize that this experience not only taught me about acting and performance but also about the power of perseverance and self-belief.'
C. Call to action: if you're still wondering how to write an essay conclusion , consider ending it with a call to action or final thought that leaves the reader with something to consider or act on. Example: 'I encourage everyone to take risks and embrace new challenges because you never know what kind of amazing experiences and growth they may lead to.
You might also be interested in getting detailed info on 'HOW TO WRITE AN ESSAY CONCLUSION'
Narrative Essay Examples
Are you looking for inspiration for your next narrative essay? Look no further than our narrative essay example. Through vivid storytelling and personal reflections, this essay takes the reader on a journey of discovery and leaves them with a powerful lesson about the importance of compassion and empathy. Use this sample from our expert essay writer as a guide for crafting your own narrative essay, and let your unique voice and experiences shine through.
Narrative Essay Example for College
College professors search for the following qualities in their students:
the ability to adapt to different situations,
the ability to solve problems creatively,
and the ability to learn from mistakes.
Your work must demonstrate these qualities, regardless of whether your narrative paper is a college application essay or a class assignment. Additionally, you want to demonstrate your character and creativity. Describe a situation where you have encountered a problem, tell the story of how you came up with a unique approach to solving it, and connect it to your field of interest. The narrative can be exciting and informative if you present it in such fashion.
Narrative Essay Example for High School
High school is all about showing that you can make mature choices. You accept the consequences of your actions and retrieve valuable life lessons. Think of an event in which you believe your actions were exemplary and made an adult choice. A personal narrative essay example will showcase the best of your abilities. Finally, use other sources to help you get the best results possible. Try searching for a sample narrative essay to see how others have approached it.
Final Words
So now that you know what is a narrative essay you might want to produce high-quality paper. For that let our team of experienced writers help. Our research paper writing service offers a range of professional writing services that cater to your unique needs and requirements, from narrative essays to research papers, also offering dissertation help and more.
With our flexible pricing options and fast turnaround times, you can trust that you'll receive great value for your investment. Contact us today to learn more about how we can help you succeed in your academic writing journey. 
Unlock Your Potential with Our Essays!
Order now and take the first step towards achieving your academic goals
Related Articles
In order to continue enjoying our site, we ask that you confirm your identity as a human. Thank you very much for your cooperation.
ORDER YOUR PAPER
15% off today
from a verified trusted writer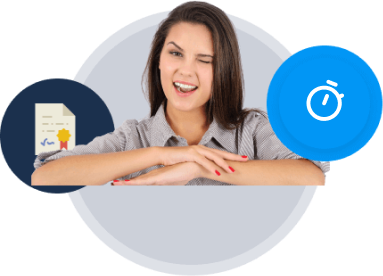 Narrative vs. Expository Writing
Creating a paper is an exciting process because you can share your own experience, reveal your research results, or narrate your life story. There are many things to write about, and that's why we have such a great variety of essay types. Which of them you will choose depends entirely on your preferences and purpose.
In this article we are going to focus on "narrative vs. expository" question, compare their differences and similarities and decide when each type suits you best.
Every essay type has its purpose, which might be persuading, informing, conducting an experiment, etc. You should figure out what your aim is and then decide what is more suitable for you. However, to be able to make an informed choice, you should know everything about all those types. Hence, before looking at the difference between the narrative and expository writing, let's go deeper into the meaning, purpose, and features of both essays.
The features of a narrative essay
If you go for a narrative essay, you should ask yourself a question: What is a narrative essay? And it is not until you learn about all its peculiarities that you can proceed with the actual writing.
A narrative essay is a piece of writing which demands one to tell a story, usually of a personal kind. The primary purpose of narrative writing is to share an experience which can somehow help the reader or relate to their feelings. This type of essay often includes characters, chronology, stylistic devices and might have a moral conclusion.
Having characters is very important because they help you animate your story and draw a vivid picture. You should clearly show their main qualities, personality, and mood by describing their appearance or behavior in specific situations, paying particular attention to details. If a person reads your essay and feels like he or she is the character of the story, it means that you did a great job.
A narrative essay should be written in chronological order. Use words like 'before,' 'later,' 'meanwhile,' 'afterward,' etc. and develop your story smoothly.
Stylistic devices
Using metaphors, epithets, similes, and idioms will make your essay more linguistically rich and exciting to read. Sometimes, feelings are really hard to convey properly. Hence, stylistic devices can help you find the right phrases to express yourself.
Moral of the story
Being one of the essential parts of the essay, the moral of the story shows the primary goal of your essay. Sometimes, it is difficult to understand what the writer meant, and in this case, pointing out this lesson that you teach through the essay is really helpful.
Authors usually enjoy writing this kind of essay because they do not have to do any research or persuade anyone - you can just write your own story. It is really awesome to share your experience and thoughts with others, thus letting them relate to it.
When you're working on a narrative essay, do not forget that:
You should always try to involve the readers in your story. It will make them feel as if they were the main characters and fully immersed in all the major events.
It's advisable to use the first-person pronoun (however, third-person pronouns like 'he,' 'she,' 'it' are also acceptable).
You should always generalize the story at the end, thus helping the readers understand your point of view.
The features of expository writing
Firstly, let's find out what an expository essay is. It is a writing piece that exposes a specific idea with the help of thorough analysis. It gives a clear conception of the theme and provides reliable evidence. Additionally, the expository essay might include various instructions. To master this type of writing, you have to do extensive research and outline the main ideas.
There are different types of expository essay: process, problem-solution, comparison and contrast, definition, and classification. Each of them has its own peculiarities:
in the definition essay the author writes the explanation of a complicated term that various people may understand differently;
the comparison and contrast essay the author writes about the similarities and differences between the two subjects;
the cause and effect essay is concentrated on the reasons which caused something and the consequences;
in the problem and solution essay the writer focuses on a particular problem and proposes a solution they consider the best;
in the classification writing a broad topic is split into different groups and subcategories;
the process essay explains how to do something following a step-by-step guide.
All of these essays have similarities, and as such, they are broadly defined as expository writing.
Here are the common features of an expository essay:
It is illustrative. This feature is essential because to understand the subject fully you need to look through some examples.
It is analytical. Only through thorough analysis, you can explore the topic extensively.
It is clear. The thoughts of the writer should always be understandable and cohesive.
It is impersonal. The essay does not include first-person pronouns and biased opinions.
It is explanatory. Explanations are required in this type of essay as the name implies.
It is descriptive. This feature is one of the most important because it allows for better comprehension.
As a rule, an expository essay has your good old five paragraphs in its structure: the introduction, three main body paragraphs, and a conclusion paragraph.
The opening section of the essay is, naturally, the introduction. Here you should familiarize the readers with your thesis, as well as the issue you are going to dissect.
The body paragraphs usually contain specific evidence to support your key points.
Finally, in the end, we always place a conclusion part which should give the reader a brief synopsis of the topic.
How do narrative and expository writing differ?
How do we distinguish between expository vs. narrative essays? Actually, it is not that difficult.
First of all, let's take a look at a narrative essay. It is a story which can relate to the author's personal experience or may be fictional.
A narrative essay:
Is creative - the author can come up with a unique story, creating something new and exciting.
Is personal - your own experience can be mentioned.
Uses various linguistic "decorations" to make the story more compelling.
Usually, develops in chronological order with rare flashbacks.
Can contain personal pronouns.
As far as an expository essay is concerned, it should be mentioned that it explores a specific topic in depth. This type is very informative and usually includes different instructions and raw facts. You can't put a personal story into this essay type.
Expository writing:
Includes many facts which prove the thesis statement.
Contains verified information, concerning a particular topic.
Is organized in a logical manner.
Gives the writer's opinion on the matter, backed by proof.
Explains the reasons behind processes.
So, we see that these types of writing are not very similar, and the key difference between them is their style. In the narrative essay, you write a fictitious or your own story, and you can be as creative as you want. On the contrary, when writing the expository essay, you should abide by strict structuring rules, give facts, specific information, instructions and, of course, explanations.
How are expository and narrative writing similar?
Narrative and expository essays have few similarities. It should come as no news to you that, basically, the essays' structure is the same. Almost any paper should have the five-paragraph organization. That is the first main similarity.
The second one is that they both require thorough research of the subject. Every essay demands exploration and extensive knowledge because, without it, you will not be able to write something good.
Both are interesting in their own way. Which one to choose depends on your task or preferences if a type is not indicated in the requirements. An expository essay is more formal and supplies people with detailed information, while in a narrative one you can share your experience or tell a personal or fictional story. Regardless of what you need to write, you can always rely on our professionals. Have no time or desire? Order your essays from us!
Our TOP writers
Master's in Project Management, PMP, Six Sigma

1088 written pages
106 a+ papers
My Master's degree and comprehensive writing experience allow me to complete any order fast and hit the nail on the head every time.
MBA, PMP, ITIL

15806 written pages
2259 orders
1965 a+ papers
I am experienced writer with an MBA, PMP, ITIL, that consistently delivers unique, quality papers. I take pride in my experience and quickness.
MS in Human Resource Management

14666 written pages
2096 orders
2054 a+ papers
I hold a MS degree in Human Resource and my goal is to help students with flawless, unique papers, delivered on time.
RN, MSN, PCN, PHN

3538 written pages
561 a+ papers
As Registered Nurse (RN, PCN), I can quickly deal with any medical paper. My expertise and writing skills are perfect for this job.
4400 written pages
837 a+ papers
I have MPA, MHA degrees but, most importantly, experience and skills to provide unique, well-written papers on time.
DNP, BA, APN, PMHNP-BC

20579 written pages
2287 orders
1990 a+ papers
I can write about multiple areas and countless topics, as I have a DNP and BA degrees. High-quality writing is my second name.

PhD in American History

2697 written pages
279 a+ papers
A PhD in American history comes handy. Unique papers, any topics, swift delivery — helping with academic writing is my passion.

MA, PsyD, LMFT

4909 written pages
486 a+ papers
Incredibly fast PsyD writer. Efficient paper writing for college. Hundreds of different tasks finished. Satisfaction guaranteed.

MEd, NCC, LPC, LMFT

3395 written pages
462 a+ papers
Top-ranked writer with tons of experience. Ready to take on any task, and make it unique, as well as objectively good. Always ready!
MSW, LICSWA, DSW-C

4501 written pages
461 a+ papers
Experienced Social Work expert focused on good writing, total uniqueness, and customer satisfaction. My goal — to help YOU.
Have your tasks done by our professionals to get the best possible results.
NO Billing information is kept with us. You pay through secure and verified payment systems.
All papers we provide are of the highest quality with a well-researched material, proper format and citation style.
Our 24/7 Support team is available to assist you at any time. You also can communicate with your writer during the whole process.
You are the single owner of the completed order. We DO NOT resell any papers written by our expert
All orders are done from scratch following your instructions. Also, papers are reviewed for plagiarism and grammar mistakes.
You can check the quality of our work by looking at various paper examples in the Samples section on our website.
I hate writing any analysis-related papers. Your service is my salvation! Can relax without worries that my prof will be unsatisfied with my ideas. Also, one of the cheapest services I've used!
Had to turn to you bc of all the deadlines. Honestly, the semester barely started, but they're already throwing all these assignments ar us! Thanks to you, I didn't fail right from the start, and prof even said I'm really insightful. Huh, thanks!
High School $11.23 page 14 days
College $12.64 page 14 days
Undergraduate $13.2 page 14 days
Graduate $14.08 page 14 days
PhD $14.59 page 14 days
Free samples of our work
There are different types of essays: narrative, persuasive, compare\contrast, definition and many many others. They are written using a required citation style, where the most common are APA and MLA. We want to share some of the essays samples written on various topics using different citation styles.
Essay Writing
Term Paper Writing
Research Paper Writing
Coursework Writing
Case Study Writing
Article Writing
Article Critique
Annotated Bibliography Writing
Research Proposal
Thesis Proposal
Dissertation Writing
Admission / Application Essay
Editing and Proofreading
Multiple Choice Questions
Group Project
Lab Report Help
Statistics Project Help
Math Problems Help
Buy Term Paper
Term Paper Help
Case Study Help
Complete Coursework for Me
Dissertation Editing Services
Marketing Paper
Bestcustomwriting.com Coupons
Edit My Paper
Hire Essay Writers
Buy College Essay
Custom Essay Writing
Culture Essay
Argumentative Essay
Citation Styles
Cause and Effect Essay
5 Paragraph Essay
Paper Writing Service
Help Me Write An Essay
Write My Paper
Research Paper Help
Term Papers for Sale
Write My Research Paper
Homework Help
College Papers For Sale
Write My Thesis
Coursework Assistance
Custom Term Paper Writing
Buy An Article Critique
College Essay Help
Paper Writers Online
Write My Lab Report
Mathematics Paper
Write My Essay
Do My Homework
Buy a PowerPoint Presentation
Buy a Thesis Paper
Buy an Essay
Comparison Essay
Buy Discussion Post
Buy Assignment
Deductive Essay
Exploratory Essay
Literature Essay
Narrative Essay
Opinion Essay
Take My Online Class
Reflective Essay
Response Essay
Custom Papers
Dissertation Help
Buy Research Paper
Criminal Law And Justice Essay
Political Science Essay
Pay for Papers
College Paper Help
How to Write a College Essay
High School Writing
Personal Statement Help
Book Report
Report Writing
Cheap Coursework Help
Literary Research Paper
Essay Assistance
Academic Writing Services
Coursework Help
Thesis Papers for Sale
Coursework Writing Service UK
I have read and agree to the Terms of Use , Money Back Guarantee , Privacy and Cookie Policy of BestCustomWriting.com
Use your opportunity to get a discount!
To get your special discount, write your email below
Best papers and best prices !
Want to get quality paper done on time cheaper?
Similarities, Differences Between Narrative & Expository Essay
Essay writing is one of the many forms of writing we have. It serves as a means by which we express our feelings on paper or a form of communication between each other. In the educational environment essay writing is one of the important things students get to learn right from their elementary schools to higher institutions like universities.
There are different types of essays as far as essay writing is concerned. You can check out their examples on Domyessay . An essay could be narrative in nature whereby one tells a story about a personal experience he/she had. It could be a descriptive one where you describe an object, place, or person. We even also have an expository essay that offers more clarification or illustration on a subject matter to make it clearer to the readers and finally, argumentative essays are there. Argumentative essays require one to investigate a particular topic, collect data, evaluate evidence and establish a position on the topic.
No matter the type of essay required for one to write, whether narrative, argumentative or expository in nature. Essay writing nowadays is not something that brings panic among students especially when it is given as an assignment or a project work. This is because of the availability of an online paper writing service that takes care of all associated academic work. 
Their range of services covers all sorts of academic work as a research paper, thesis, dissertation, term paper, book review, report analysis, etc. They also give their customers the luxury of selecting writers, a fair and affordable price and they do editing/proofread your work before giving you a final draft. These services could come in handy especially in helping you solve your academic-related work. Let us clearly define what a narrative and expository essay is before we explain the major differences.
What is a narrative essay?
A narrative essay is one that the writer tells a story. Often it is always about a personal experience. The aim of a narrative is not just to tell an entertaining story but to let your readers see the importance of that particular experience.
What is an expository essay?
In an expository essay, the various aspects of a particular subject matter are being explored and specific information is provided concerning them in an objective manner. In expository essays, the thesis statement presents the writer's topic and it is usually written in a third-person pronoun.
Similarities
The major similarity between narrative and expository essays is that both of them are different types of essay that involves an explanation about an event, place or object.
Also, the outline and structure of a narrative and expository essay clearly remain the same. It is both started by an introductory paragraph. Introductory paragraphs for both types of essays must be precise and attract the interest of the reader. It should contain a hook statement and also tell the reader what the essay is going to be about. The concluding paragraph of your essay should contain your thesis statement; both essays require a thesis statement that reflects the purpose of the essay. 
The body paragraph is what follows next; body paragraphs for both essays must each contain a topic sentence and definitely should show a logical flow amongst them. It is where all the explanations and ideas are being carried out. Every essay must end with a conclusion, a conclusion offers the opportunity for the writer to summarize and restate the major points. The conclusion should be short, precise and remind your readers of the purpose of the writing and your view on it.
Differences
One of the major differences between a narrative and expository essay can be seen below.
Narrative essay: A story told
A narrative essay tells a story meant to entertain the readers. It follows a fluid and versatile form of writing with almost no limitations. Every fictional piece is a typical example of a narrative essay. Also if the author tells a story about a personal experience or gives some historical facts. It is still viewed and considered to be a narrative essay as far as it follows the requirements and style of writing. Some common features you would find in a narrative essay are:
It comprises both concrete and abstract language.
Comprise lots of personal pronouns.
When a narrative is given on a particular subject it centers on it without deviating.
It does not necessarily follow a chronological order and has a simple common structure.
Expository essay: Inform and explain
Expository essays do not have room for fiction. They are direct informative articles and instructions. The essay style is simple and concise. The aim of the essay is to make the information conveyed as clearly as possible. Expository essays are more like presenting a report to a class, giving facts and information. Their major characteristics are a lack of descriptive elements as everything is based on facts and requires extensive research of the subject. The major difference between these two essays is in the writing style, while narrative allows the writer to be creative and tell a story, expository essays follow some strict rules and are not so informal.
Also Read: Why to Go for Essay Writing Services?
Share Article:
Some of the advantages that the use of realwear hmt-1 brings to modern industry, protect your excavation business from potential liability, leave a reply cancel reply.
Save my name, email, and website in this browser for the next time I comment.