How to Write an Argumentative Essay: Easy Guide with Tips and Examples
What Is an Argumentative Essay
Argumentative essays involve a strong stance on an issue to sway the reader toward the author's viewpoint. This differs from a persuasive essay, which relies more on the writer's emotions and views.
This kind of essay typically necessitates a deep study of argumentative essay topics and is structured in three main parts consisting of five paragraphs: one opening, three body, and one closing. Argumentative essays aim to get the reader to agree with the thesis statement, which is backed by evidence, facts, and data. At that point, you should specify your main thought or thesis statement while considering this. It will be the focus of attention for whatever comes after this juncture.
A student is given this kind of paper to practice debating. As a result, it may significantly impact a person's ability to speak in front of an audience later in life. Concentrating on facts and information while writing an argumentative essay rather than your opinions or preferences is crucial. The author may choose to present opposing views equally or to favor one over the other. Nevertheless, the thesis must contain all the main arguments and rebuttals discussed in the paper. It is similar to a political dialogue with oneself in many aspects. Now that you understand what is an argumentative essay let's browse through more interesting details that make up an argumentative essay.
Elements of an Argumentative Essay
The key elements of an argument include the following:
1. Problem Statement - Academic papers often begin with an unanswered question, a contradiction, or an explanation of a crucial concept. This is standard practice in academic writing to grab the reader's attention, highlight the importance of the study, and identify the literature to which the study will add.
2. Literature Review - After stating the problem, describe a gap in the literature that the research is trying to fill. This gap can be an unresolved question, a paradox, a missing piece of information, a theoretical inconsistency, or any other flaw in the existing understanding of the phenomenon in question.
3. The Research Focus - A statement describing the specific emphasis of the research is included after the literature review. This might be expressed in various ways, such as a question, a hypothesis, or—more frequently—a declaration of the research's goals or objectives.
4. Method and Methodology - The approach and methodology explain how you would answer the inquiry or how you achieved your results. Normally, the argumentative essay introduction and abstract concisely summarize the procedure and methodology. Here you outline your extensive research process, present conclusions, and explain why these steps were essential for the project. You should aim to concisely provide the most pertinent information using a few terms.
5. Results/Evidence - You're informing the reader of what you discovered. Evidence may be arranged according to methodological components, major topics, theories, concepts, case studies, historical eras, laws, literary genres, contexts, geographic regions, or other categories. The discussion must be directly related to the thesis's issue or argument, which is crucial.
6. Discussion and Conclusion - The last part of the storyline involves providing the answer to the inquiry or summarizing the argument and the primary proof used to validate it. This is then followed by a review of the importance of the research and the implications that result from it.
How to Write an Argumentative Essay with Steps
For an argumentative essay to be effective, having more than one opinion isn't enough. A strong stance won't be impactful if improperly organized and supported with sound reasons and facts. With this easy-to-follow guide, let us discover how to write an argumentative essay tailored to your target audience!
In the meantime, you can always ask us - ' write essay for me ' without putting in your effort!
Choose Your Research Sources for Your Argumentative Essay
Researching the available literature in-depth is necessary for an argumentative essay. Additionally, they call for empirical study, where a writer gathers the data through the following techniques.
Interviews.
Experiments.
Observations.
Present your readers with dependable sources that back up your assertions. It's wise to read material from both sides of the subject. For the most current data, try and use sources released within the last two decades unless there is a distinct reason why not. Here are some good sources to look at:
Books produced by scholarly presses
Scholarly journals
Academic resources such as EBSCO and JSTOR
Nationally distributed publications like The New York Times
And if you struggle with finding good academic sources, feel free to use our research paper help !
Consider the Argumentative Essay Outline
As the argumentative essay structure is contingent upon its content and argument, each essay will have its particular structural difficulties. However, a fundamental part of the writing process is honing the ability to put forth an argument that is both convincing and lucid. Let's take a look at the argumentative essay format:
Start with the main claim in the introduction – The core thesis you want to support. Establishing your claim is one of the most crucial components of any academic work, whether a movie review essay , a presentation, a dissertation, a research paper, or a thesis. A strong assertion should be audacious, captivating, and, most crucially, debatable.
Present the proofs in the body paragraphs - Facts, data, sources, and examples must be provided as evidence and correctly connected. It is essential to acknowledge that just because there is evidence, it does not necessarily make the proposition true. You must contribute some effort to convince your reader of the relationship between the data and your reasoning.
Find opposing arguments and respond to them - Taking other perspectives into account and looking for potential objections is also essential. We may favor ideas that endorse our views, which can result in one-sided or faulty arguments. If we take the time to actively consider opposing opinions and incorporate them into our own thinking, we can create arguments with more depth and complexity.
Conclusion - The last piece of your argumentative essay outline is the conclusion, which should be an informed summary of the argument, using language that is in line with the reliability of your discoveries. You may use this as a chance to make predictions or recommendations, offer some practical applications, or identify potential further research.
Add Transitions within Argumentative Essay Paragraphs
At this point, you should have at least three strong body paragraphs, each containing 3-5 pieces of supporting evidence and your personal analysis/synthesis. It's a good idea to ensure that the paragraph's topic sentences still reflect the rest of the content. And consider the relationship between these arguments.
If needed, reorganize your paragraphs for the most logical order. To take your entire essay to the next level, add some sentences at the beginning or end of each paragraph to link the argumentative essay ideas together.
Add Bibliography to Your Argumentative Essay
See what bibliographic style your teacher wants you to use. Generally, the instructions will include 'MLA style,' 'APA,' etc., or they will give you their own rules.
These guidelines will specify how to structure your 'works cited' section after your essay with the complete bibliographic information and how to format your citations in the body of your essay.
Revise Your Final Argumentative Essay
As you are editing, look through your work from start to finish. Does everything make sense? Are there any quotations or paraphrases that don't have a context? Are there any sudden changes in the subject? Fix it up!
Verify your thesis statement twice, as your essay's success hinges on the clarity of this statement, and without a clear thesis, it is difficult to write an outstanding essay. Make sure it is:
Debatable because someone could disagree with this assertion notwithstanding the facts.
Narrow & specific: Avoids a stance that is too wide to support.
Complex: demonstrates your profound thought processes by taking into account the qualifiers and/or objections in your argument.
Earn a Grade You Really Deserve!
Let our expert writers craft a compelling argument that will convince even the toughest critics!
3 Ways to Approach Argumentative Writing
Classical Approach - This is the most common approach and where you should:
Introduce your issue. Most lecturers will want you to deliver a strong thesis statement after your introductory paragraph. The goal is to introduce your main points to your audience before delving further.
Explain the problem in detail. Provide the reasons why a certain course of action or thinking is required to make your case. This will happen throughout several sentences.
Address the opposition. Briefly describe the opposing viewpoint in a few paragraphs. Make each argument against the adversary.
Provide your proof. After addressing the opposing viewpoint, explain why your side is superior.
Present your conclusion. Reiterate your core claim or thesis and highlight the important aspects of your argument in your conclusion. This is a good time to urge your audience to act if you advocate for change. Inform them of the changes they might make.
Rogerian Approach - The Rogerian method works well for argumentative pieces on contentious issues like global warming, gender identity, and philosophical problems. In contrast to other approaches, there is no set framework to adhere to. Instead, it involves giving both sides of an argument equal weight when presenting the facts. A broader view is essential, and finding a compromise is more significant than finding a solution.
Toulmin Approach - Polemical debates can benefit greatly from this tactic. It seeks to reduce pointless debates by locating areas of agreement within a discussion. For instance, if your topic is whether animal testing is banned, you would need to examine the most important points on both sides of the debate. You may discuss the benefits and drawbacks here.
Good Argumentative Essay Topics
Here are some good argumentative essay topics from our dissertation writing services you can consider for your next assignment:
Are virtual personalities expected to adhere to the same ethical codes as human influencers?
Should businesses be mandated to offer retraining and educational opportunities for workers that have been laid off?
Do social media networks bear any responsibility for the harm caused to their users?
Is remote work a workable solution for contemporary workplaces?
Is gene editing appropriate to remove inherited illnesses or improve physical characteristics?
Is it wise to prioritize sustainable agriculture and plant-based diets to lessen carbon emissions?
Who should be held liable for incidents involving autonomous cars?
Are gig workers deserving of the same advantages and security as regular workers?
Does playing violent video games correlate with aggressive behavior in children and adolescents?
Should corporations be permitted to secure exclusive rights to genes and genetic data for commercial gain?
Read also an informative article about the movie review essay .
Argumentative Essay Examples
Below you can find some good argumentative essay examples from our argumentative essay writer . The first essay talks about the value that comes with the freedom of being able to strike for public workers.
Argumentative Essay Example: Should Public Workers be Allowed to Strike?
Say goodbye to 'stress at work' and welcome the 'freedom to express yourself.' Most public workers are denied their right to expression even after being exposed to bad working conditions and rights violations. These violations deny them the morale to perform well in their duties. Enabling workers to strike motivates them to work since it encourages them to speak out whenever they feel their rights, safety, and/or regulations have been compromised. Countries across the globe should always allow public workers to strike. ‍
The second essay from our dissertation writing services discusses the importance of economic equality in a nation, alongside possible repercussions and potential threats if not met.
At this point, you should be well aware of the argumentative essay definition and the ways you can structure it perfectly. You might even have already composed your argumentative essay and would like to have it evaluated. In this case, don't hesitate to contact us. We can review your academic essays and help you gain the grade you deserve. If you haven't written it yet, our essay writing service can assist you. Even if you want to know how to write an autobiography , all you need to do is submit your essay writing help request, and we'll take care of it in a flash!
Take a Stand and Impress Your Audience!
Order your persuasive argumentative essay today and let us help you make a powerful case!
Related Articles
EXPLORE Tech Help Pro About Us Random Article Quizzes Request a New Article Community Dashboard This Or That Game Popular Categories Arts and Entertainment Artwork Books Movies Computers and Electronics Computers Phone Skills Technology Hacks Health Men's Health Mental Health Women's Health Relationships Dating Love Relationship Issues Hobbies and Crafts Crafts Drawing Games Education & Communication Communication Skills Personal Development Studying Personal Care and Style Fashion Hair Care Personal Hygiene Youth Personal Care School Stuff Dating All Categories Arts and Entertainment Finance and Business Home and Garden Relationship Quizzes Cars & Other Vehicles Food and Entertaining Personal Care and Style Sports and Fitness Computers and Electronics Health Pets and Animals Travel Education & Communication Hobbies and Crafts Philosophy and Religion Work World Family Life Holidays and Traditions Relationships Youth
EDIT Edit this Article
PRO Courses Guides New Tech Help Pro Expert Videos About wikiHow Pro Upgrade Sign In
Browse Articles
Learn Something New
Quizzes New
This Or That Game New
Train Your Brain
Explore More
Support wikiHow
About wikiHow
Log in / Sign up
Education and Communications
College University and Postgraduate
Academic Writing
How to Create an Outline for an Argumentative Paper
Last Updated: May 11, 2023
This article was co-authored by Jake Adams . Jake Adams is an academic tutor and the owner of Simplifi EDU, a Santa Monica, California based online tutoring business offering learning resources and online tutors for academic subjects K-College, SAT & ACT prep, and college admissions applications. With over 14 years of professional tutoring experience, Jake is dedicated to providing his clients the very best online tutoring experience and access to a network of excellent undergraduate and graduate-level tutors from top colleges all over the nation. Jake holds a BS in International Business and Marketing from Pepperdine University. This article has been viewed 227,477 times.
Having difficulty starting that argumentative paper? Creating an outline can be a useful strategy for organizing your thoughts. An outline will provide you with an overview of the order and logic that an effective argument must follow.
Creating the Outline and Proper Labeling
Label subheadings with capitalized letters (A, B, C, etc.). Secondary subheadings begin with lowercase numerals (i., ii., iii., etc.) and tertiary subheadings begin with lowercase letters (a., b., c., etc.).
The very first sentence can be anything from a question or an observation, as long as it gets the reader's attention. The following sentences must then narrow the topic down to a very specific point: the thesis.
As you narrow the topic down, you must of course mention the primary text which your paper is concerned with. If necessary, you may also mention a secondary source that you feel is important to your central argument.
In a standard 5 paragraph essay, you will have 3 body paragraphs to develop your argument. Each body paragraph must explore a distinct idea that supports your thesis and include evidence from the text and or secondary sources.
For a fully developed argumentative essay, you may include counter-arguments to your thesis and subsequent refutations.
Do not simply restate the thesis. Your conclusion should return to the thesis with a deeper understanding as a result of the arguments and evidence of the body paragraphs.
Preparation
An effective thesis should attempt to elicit a strong response from the reader. A reader should not finish the introductory paragraph and think, "So what?"
Be prepared to change your thesis as often as possible. As you generate new ideas and make new logical connections, the scope of your paper will likely change and as a result so should your thesis.
A sound argumentative essay will have a hierarchy of ideas that follows a logical progression. When grouping your ideas, keep in mind how each group relates to the others.
Sample Outlines
Community Q&A
Video . By using this service, some information may be shared with YouTube.
Maintain a sense of continuity in your headings and subheadings. If you begin your first heading with a verb do the same for subsequent ones. Thanks Helpful 3 Not Helpful 0
Be very mindful of your sources. Keep track of all the quotations that you will be using with book tabs and highlights. Thanks Helpful 2 Not Helpful 0
Remember that the outline is primarily an organizational tool. When writing your essay you will often develop new ideas that are not in the outline. Allow yourself to explore these new ideas if you feel that it will enhance the strength of your argument. Thanks Helpful 2 Not Helpful 0
You Might Also Like
About This Article
Did this article help you?
Featured Articles
Trending Articles
Watch Articles
Terms of Use
Privacy Policy
Do Not Sell or Share My Info
Not Selling Info
wikiHow Tech Help Pro:
Develop the tech skills you need for work and life
Have a language expert improve your writing
Run a free plagiarism check in 10 minutes, generate accurate citations for free.
Knowledge Base
How to structure an essay: Templates and tips
How to Structure an Essay | Tips & Templates
Published on September 18, 2020 by Jack Caulfield . Revised on July 23, 2023.
The basic structure of an essay always consists of an introduction , a body , and a conclusion . But for many students, the most difficult part of structuring an essay is deciding how to organize information within the body.
Table of contents
The basics of essay structure, chronological structure, compare-and-contrast structure, problems-methods-solutions structure, signposting to clarify your structure, other interesting articles, frequently asked questions about essay structure.
There are two main things to keep in mind when working on your essay structure: making sure to include the right information in each part, and deciding how you'll organize the information within the body.
Parts of an essay
The three parts that make up all essays are described in the table below.
Order of information
You'll also have to consider how to present information within the body. There are a few general principles that can guide you here.
The first is that your argument should move from the simplest claim to the most complex . The body of a good argumentative essay often begins with simple and widely accepted claims, and then moves towards more complex and contentious ones.
For example, you might begin by describing a generally accepted philosophical concept, and then apply it to a new topic. The grounding in the general concept will allow the reader to understand your unique application of it.
The second principle is that background information should appear towards the beginning of your essay . General background is presented in the introduction. If you have additional background to present, this information will usually come at the start of the body.
The third principle is that everything in your essay should be relevant to the thesis . Ask yourself whether each piece of information advances your argument or provides necessary background. And make sure that the text clearly expresses each piece of information's relevance.
The sections below present several organizational templates for essays: the chronological approach, the compare-and-contrast approach, and the problems-methods-solutions approach.
A faster, more affordable way to improve your paper
Scribbr's new AI Proofreader checks your document and corrects spelling, grammar, and punctuation mistakes with near-human accuracy and the efficiency of AI!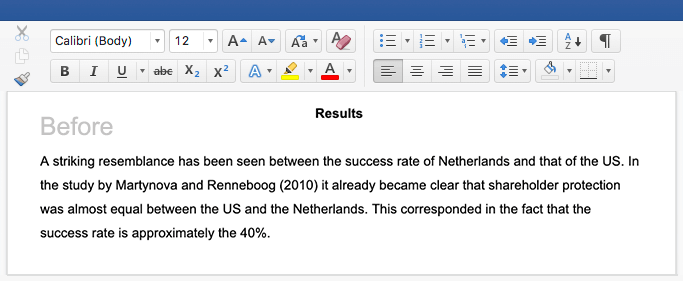 Proofread my paper
The chronological approach (sometimes called the cause-and-effect approach) is probably the simplest way to structure an essay. It just means discussing events in the order in which they occurred, discussing how they are related (i.e. the cause and effect involved) as you go.
A chronological approach can be useful when your essay is about a series of events. Don't rule out other approaches, though—even when the chronological approach is the obvious one, you might be able to bring out more with a different structure.
Explore the tabs below to see a general template and a specific example outline from an essay on the invention of the printing press.
Thesis statement
Discussion of event/period
Consequences
Importance of topic
Strong closing statement
Claim that the printing press marks the end of the Middle Ages
Background on the low levels of literacy before the printing press
Thesis statement: The invention of the printing press increased circulation of information in Europe, paving the way for the Reformation
High levels of illiteracy in medieval Europe
Literacy and thus knowledge and education were mainly the domain of religious and political elites
Consequence: this discouraged political and religious change
Invention of the printing press in 1440 by Johannes Gutenberg
Implications of the new technology for book production
Consequence: Rapid spread of the technology and the printing of the Gutenberg Bible
Trend for translating the Bible into vernacular languages during the years following the printing press's invention
Luther's own translation of the Bible during the Reformation
Consequence: The large-scale effects the Reformation would have on religion and politics
Summarize the history described
Stress the significance of the printing press to the events of this period
Essays with two or more main subjects are often structured around comparing and contrasting . For example, a literary analysis essay might compare two different texts, and an argumentative essay might compare the strengths of different arguments.
There are two main ways of structuring a compare-and-contrast essay: the alternating method, and the block method.
Alternating
In the alternating method, each paragraph compares your subjects in terms of a specific point of comparison. These points of comparison are therefore what defines each paragraph.
The tabs below show a general template for this structure, and a specific example for an essay comparing and contrasting distance learning with traditional classroom learning.
Synthesis of arguments
Topical relevance of distance learning in lockdown
Increasing prevalence of distance learning over the last decade
Thesis statement: While distance learning has certain advantages, it introduces multiple new accessibility issues that must be addressed for it to be as effective as classroom learning
Classroom learning: Ease of identifying difficulties and privately discussing them
Distance learning: Difficulty of noticing and unobtrusively helping
Classroom learning: Difficulties accessing the classroom (disability, distance travelled from home)
Distance learning: Difficulties with online work (lack of tech literacy, unreliable connection, distractions)
Classroom learning: Tends to encourage personal engagement among students and with teacher, more relaxed social environment
Distance learning: Greater ability to reach out to teacher privately
Sum up, emphasize that distance learning introduces more difficulties than it solves
Stress the importance of addressing issues with distance learning as it becomes increasingly common
Distance learning may prove to be the future, but it still has a long way to go
In the block method, each subject is covered all in one go, potentially across multiple paragraphs. For example, you might write two paragraphs about your first subject and then two about your second subject, making comparisons back to the first.
The tabs again show a general template, followed by another essay on distance learning, this time with the body structured in blocks.
Point 1 (compare)
Point 2 (compare)
Point 3 (compare)
Point 4 (compare)
Advantages: Flexibility, accessibility
Disadvantages: Discomfort, challenges for those with poor internet or tech literacy
Advantages: Potential for teacher to discuss issues with a student in a separate private call
Disadvantages: Difficulty of identifying struggling students and aiding them unobtrusively, lack of personal interaction among students
Advantages: More accessible to those with low tech literacy, equality of all sharing one learning environment
Disadvantages: Students must live close enough to attend, commutes may vary, classrooms not always accessible for disabled students
Advantages: Ease of picking up on signs a student is struggling, more personal interaction among students
Disadvantages: May be harder for students to approach teacher privately in person to raise issues
An essay that concerns a specific problem (practical or theoretical) may be structured according to the problems-methods-solutions approach.
This is just what it sounds like: You define the problem, characterize a method or theory that may solve it, and finally analyze the problem, using this method or theory to arrive at a solution. If the problem is theoretical, the solution might be the analysis you present in the essay itself; otherwise, you might just present a proposed solution.
The tabs below show a template for this structure and an example outline for an essay about the problem of fake news.
Introduce the problem
Provide background
Describe your approach to solving it
Define the problem precisely
Describe why it's important
Indicate previous approaches to the problem
Present your new approach, and why it's better
Apply the new method or theory to the problem
Indicate the solution you arrive at by doing so
Assess (potential or actual) effectiveness of solution
Describe the implications
Problem: The growth of "fake news" online
Prevalence of polarized/conspiracy-focused news sources online
Thesis statement: Rather than attempting to stamp out online fake news through social media moderation, an effective approach to combating it must work with educational institutions to improve media literacy
Definition: Deliberate disinformation designed to spread virally online
Popularization of the term, growth of the phenomenon
Previous approaches: Labeling and moderation on social media platforms
Critique: This approach feeds conspiracies; the real solution is to improve media literacy so users can better identify fake news
Greater emphasis should be placed on media literacy education in schools
This allows people to assess news sources independently, rather than just being told which ones to trust
This is a long-term solution but could be highly effective
It would require significant organization and investment, but would equip people to judge news sources more effectively
Rather than trying to contain the spread of fake news, we must teach the next generation not to fall for it
Prevent plagiarism. Run a free check.
Signposting means guiding the reader through your essay with language that describes or hints at the structure of what follows.  It can help you clarify your structure for yourself as well as helping your reader follow your ideas.
The essay overview
In longer essays whose body is split into multiple named sections, the introduction often ends with an overview of the rest of the essay. This gives a brief description of the main idea or argument of each section.
The overview allows the reader to immediately understand what will be covered in the essay and in what order. Though it describes what  comes later in the text, it is generally written in the present tense . The following example is from a literary analysis essay on Mary Shelley's Frankenstein .
Transitions
Transition words and phrases are used throughout all good essays to link together different ideas. They help guide the reader through your text, and an essay that uses them effectively will be much easier to follow.
Various different relationships can be expressed by transition words, as shown in this example.
Because Hitler failed to respond to the British ultimatum, France and the UK declared war on Germany. Although it was an outcome the Allies had hoped to avoid, they were prepared to back up their ultimatum in order to combat the existential threat posed by the Third Reich.
Transition sentences may be included to transition between different paragraphs or sections of an essay. A good transition sentence moves the reader on to the next topic while indicating how it relates to the previous one.
… Distance learning, then, seems to improve accessibility in some ways while representing a step backwards in others.
However , considering the issue of personal interaction among students presents a different picture.
If you want to know more about AI tools , college essays , or fallacies make sure to check out some of our other articles with explanations and examples or go directly to our tools!
Ad hominem fallacy
Post hoc fallacy
Appeal to authority fallacy
False cause fallacy
Sunk cost fallacy
College essays
Choosing Essay Topic
Write a College Essay
Write a Diversity Essay
College Essay Format & Structure
Comparing and Contrasting in an Essay
 (AI) Tools
Grammar Checker
Paraphrasing Tool
Text Summarizer
AI Detector
Plagiarism Checker
Citation Generator
The structure of an essay is divided into an introduction that presents your topic and thesis statement , a body containing your in-depth analysis and arguments, and a conclusion wrapping up your ideas.
The structure of the body is flexible, but you should always spend some time thinking about how you can organize your essay to best serve your ideas.
An essay isn't just a loose collection of facts and ideas. Instead, it should be centered on an overarching argument (summarized in your thesis statement ) that every part of the essay relates to.
The way you structure your essay is crucial to presenting your argument coherently. A well-structured essay helps your reader follow the logic of your ideas and understand your overall point.
Comparisons in essays are generally structured in one of two ways:
The alternating method, where you compare your subjects side by side according to one specific aspect at a time.
The block method, where you cover each subject separately in its entirety.
It's also possible to combine both methods, for example by writing a full paragraph on each of your topics and then a final paragraph contrasting the two according to a specific metric.
You should try to follow your outline as you write your essay . However, if your ideas change or it becomes clear that your structure could be better, it's okay to depart from your essay outline . Just make sure you know why you're doing so.
Cite this Scribbr article
If you want to cite this source, you can copy and paste the citation or click the "Cite this Scribbr article" button to automatically add the citation to our free Citation Generator.
Caulfield, J. (2023, July 23). How to Structure an Essay | Tips & Templates. Scribbr. Retrieved September 26, 2023, from https://www.scribbr.com/academic-essay/essay-structure/
Is this article helpful?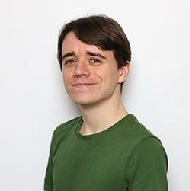 Jack Caulfield
Other students also liked, comparing and contrasting in an essay | tips & examples, how to write the body of an essay | drafting & redrafting, transition sentences | tips & examples for clear writing, what is your plagiarism score.
Purdue Online Writing Lab Purdue OWL® College of Liberal Arts
Types of Outlines and Samples

Welcome to the Purdue OWL
This page is brought to you by the OWL at Purdue University. When printing this page, you must include the entire legal notice.
Copyright ©1995-2018 by The Writing Lab & The OWL at Purdue and Purdue University. All rights reserved. This material may not be published, reproduced, broadcast, rewritten, or redistributed without permission. Use of this site constitutes acceptance of our terms and conditions of fair use.
This resource is enhanced by a PowerPoint file. If you have a Microsoft Account, you can view this file with   PowerPoint Online .
Alphanumeric Outlines
This is the most common type of outline and usually instantly recognizable to most people. The formatting follows these characters, in this order:
Roman Numerals
Capitalized Letters
Arabic Numerals
Lowercase Letters
If the outline needs to subdivide beyond these divisions, use Arabic numerals inside parentheses and then lowercase letters inside parentheses. Select the "Sample Outlines" PDF in the Media Box above to download the sample of this outline.
The sample PDF in the Media Box above is an example of an outline that a student might create before writing an essay. In order to organize her thoughts and make sure that she has not forgotten any key points that she wants to address, she creates the outline as a framework for her essay.
What is the assignment?
Your instructor asks the class to write an expository (explanatory) essay on the typical steps a high school student would follow in order to apply to college.
What is the purpose of this essay?
To explain the process for applying to college
Who is the intended audience for this essay?
High school students intending to apply to college and their parents
What is the essay's thesis statement?
When applying to college, a student follows a certain process which includes choosing the right schools and preparing the application materials.
Full Sentence Outlines
The full sentence outline format is essentially the same as the Alphanumeric outline. The main difference (as the title suggests) is that full sentences are required at each level of the outline. This outline is most often used when preparing a traditional essay. Select the "Sample Outlines" PDF in the Media Box above to download the sample of this outline.
Decimal Outlines
The decimal outline is similar in format to the alphanumeric outline. The added benefit is a system of decimal notation that clearly shows how every level of the outline relates to the larger whole. Select the "Sample Outlines" PDF in the Media Box above to download the sample of this outline.
Argumentative Essay Guide
Argumentative Essay Outline
Last updated on: Feb 9, 2023
How to Create a Strong Argumentative Essay Outline?
By: Jared P.
Reviewed By: Jacklyn H.
Published on: Oct 29, 2019
Don't know how to create a strong outline for a convincing argumentative essay?
The outline for an argumentative essay is similar to other types of essays. These include informative essays, persuasive essays, compare and contrast essays, etc.
The outline for almost all types of essays includes an introduction, three body paragraphs, and a conclusion. To start writing an impactful argumentative essay , you need a topic broad enough to create a strong argument.
In this article, you will learn how to develop a 5 paragraph argumentative essay outline.
On this Page
How to Create an Argumentative Essay Outline?
The standard argumentative essay outline includes the following elements.
Argumentative Essay Introduction
The introduction of your essay is the first thing your reader will see. This is where you provide the reader with the proper background information, educating them about your topic. The reader will decide from the very first sentence if he wants to continue reading your essay further or not.
The opening line of an essay is a hook that sticks the reader to the essay. If the introduction is not interesting, the reader might not continue with the essay.
Here are the key points you should keep in mind while writing the introduction of your argumentative essay.
Start your introduction with an interesting hook that engages your readers and wants them to stick to your essay. It is not necessary that you have to write an entire paragraph as the hook of your essay.
A single interesting sentence also counts as a hook. You can start your essay with an interesting fact, anecdote, funny story, statistics, or a controversial statement.
The hook you choose depends on the nature of the paper that you're writing and your audience. Whatever you choose to write, make sure it is catchy to grab the attention of readers.
Check out this article to learn some interesting hook examples and their different types.
Explain Your Point of View
Now you have to develop your thoughts related to the topic and explain the significance of the topic to the readers. Explain this part of your essay according to your personal knowledge in a couple of lines in the introductory paragraph.
You can also present the background information on your topic. Making sure that the reader knows what will be discussed throughout the paper. Be careful when sharing information at this stage, as you don't want to bombard the reader with too much data.
Write Down Your Thesis Statement
A thesis statement is the crux of your entire essay written at the end of the introductory paragraph. Write down a strong and clear thesis statement that can be backed by a supportive argument and evidence.
The thesis statement of your essay should explain the main point and purpose of writing your essay.
Your entire essay revolves around the thesis; the body paragraphs present information and evidence to defend your thesis.
Follow the tips mentioned above to write an interesting introduction for your argumentative essay.
It is no surprise that the introduction of any essay holds the most importance. If you start on the wrong foot, the entire essay, along with your hard work, goes in vain.
Paper Due? Why Suffer? That's our Job!
Argumentative Essay Introduction Examples
To know more about writing a catchy introduction, review the following argumentative essay introduction examples.
After the terrorist attack on World Trade Towers on September 11, 2001, racial profiling was increased. According to the authorities, profiling is the only way to identify terrorists. Some airports started targeting people from a Middle-Eastern background, creating concern about the violation of civil rights. This tactic of screening didn't seem to work, which made the authorities recommend the use of the National ID card. If every citizen carries his ID card along, it will make the screening process easier. And it will not target individuals based on their looks.
Nowadays, students wake up, check their phones, get ready and leave instantly for school or college without any breakfast. Some might believe that having breakfast is not essential to start their day with a healthy meal. Studies have shown that breakfast is the essential meal of your day, especially for students.
Most of the public workers around the globe are not given the right to freedom of expression. Not even when they are made to work day and night, violating their working rights. Lack of freedom of expression decreases their morale to perform well at work. Enforcing their right to strike and to speak against such violations will encourage them. Countries all over the world should encourage their workers to go on strike and speak out.
Argumentative Essay Body Paragraphs
The body paragraphs of an argumentative essay hold the following significant components.
Each body paragraph should contain a topic sentence that should then be explained in the paragraph with supporting details.
To present a strong argument, you can separate paragraphs to support or negate the thesis statement.
Present your arguments with supporting evidence to support your claim in one paragraph. Remember that you can't just state your opinions about a particular issue or subject. To make a strong argument and change people's points of view, you must convince them using strong, authentic facts.
Present the opposing argument in the other paragraph by researching both points of view. Presenting both stances will strengthen the argument created in the essay. Refuting the counterargument will make yours seem more valid.
Another approach can be that first, you can use all the evidence to support your argument. After presenting your side of the argument, you can write a paragraph to refute the opposing side.
There is not a rule that should be applied when it comes to presenting an argument. The choice is yours. Make a decision and go for the method that would be easier for you while presenting your case to the readers.
Just be mindful when collecting the evidence. Only look for credible sources. Let's look at this example of a claim and its supporting evidence.
Claim: Closing down fast-food chains can control the number of obese kids in the United States.
Evidence: "A ccording to the analysis of several studies in 2017, it is shown that the percentage of obese kids has increased 11 times from the year 1975. "
Argumentative Essay Conclusion
The last component of a simple argumentative essay outline in the concluding paragraph. Your conclusion needs to be strong to provide closure to the entire argument presented in your essay.
The goal of a conclusion is to make the readers realize why you picked this topic and how significant it is. Restate your thesis statement and your stance on the topic in conclusion.
A strong conclusion leaves a strong impact on readers. This is the part that your reader will remember once he finishes reading the essay. End your essay with an impactful conclusion so that the audience understands and agrees with your point of view.
Argumentative Essay Conclusion Examples
Here are some argumentative essay conclusion examples to further clarify how to write the conclusion.
Physical punishment might be an effective way to discipline kids. However, parents should avoid using this method to a maximum extent. We live in a world where there is already enough violence around us. We don't need any more of it, and that should start from home. Teach your children to be responsible without using violence.
Hence, we cannot say that adults are better learners than children. This quality may vary depending on the enthusiasm and motivational level. The learning capability of an individual cannot be generalized according to their age.
Sports play an important role in maintaining health. We will have a healthier society if people involve themselves in sports. However, we need to make sure that the sports we are playing are not threatening our lives. They should be challenging yet exciting.
Now you know everything there is about an argumentative essay outline. To make it easier for you, we have an argumentative essay outline sample to guide you through your essay.
Tough Essay Due? Hire Tough Writers!
Argumentative Essay Outline Examples
Here, you can find a sample argumentative essay outline pdf that you can follow to craft a perfect argumentative essay. You can also find numerous argumentative essay examples online for help.
To make writing an outline of an argumentative essay easier, we have also attached a worksheet below. Complete it carefully, and you will master the art of argumentative writing.
Argumentative Essay Outline Worksheet
Argumentative Essay Outline Template
Argumentative Essay Outline Ap Lang
Argumentative Essay Outline Middle School
Argumentative Essay Outline High School
Argumentative Essay Outline College
Gun Control Argumentative Essay Outline
Abortion Argumentative Essay Outline
Vaccine Argumentative Essay Outline
Euthanasia Argumentative Essay Outline
MLA Argumentative Essay Outline
If you follow this guideline and the argumentative essay outline sample provided above, the writing process will become simpler. You can easily find some interesting and attention-grabbing argumentative essay topics online for a great start. Regardless of the essay topic, you will end up with a high-quality essay if you follow a proper guide.
While following an outline is important for writing argumentative essays, other essential steps must also be followed.
If you still need help, you can always contact a professional essay writer who will help you write a great essay.
At 5StarEssays.com, we can provide you with the best and on-time ' write essay for me? ' help. Reach out to us and get the best essay writing help from experts.
Frequently Asked Questions
What is the main goal of an argumentative essay.
The key purpose of writing an argumentative essay is to establish your position and support it with evidence and reasons.
Can you start an argumentative essay with a question?
Yes, you can either start your essay with a thesis statement or a rhetorical question.
How does evidence help an argumentative essay?
In an argumentative essay, evidence could be a fact, documentation, or testimony. It helps in strengthening the claims presented in the essay.
Masters Essay, Literature
Jared P. is a renowned author and writing service provider with over fifteen years of experience in the publishing industry. He has a Ph.D. degree in English Literature and has spent his entire career helping students achieve their academic goals by providing expert writing assistance.
Was This Blog Helpful?
Keep reading.
Learn How to Write an Argumentative Essay
Argumentative Essay Topics - Compelling Ideas to Get Started
Informative Argumentative Essay Examples by Experts
Know About Types of Argument with the Help of Examples
People Also Read
qualitative research method
citation style guide
persuasive essay writing
how to write a conclusion
how to write a synopsis
Burdened With Assignments?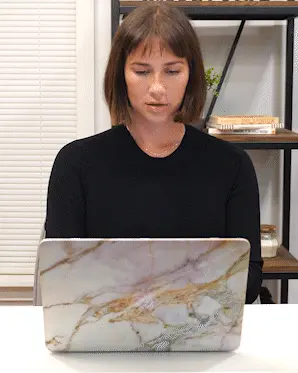 Advertisement
© 2023 - All rights reserved
2000+ SATISFIED STUDENTS
95% Satisfaction RATE
30 Days Money-back GUARANTEE
95% Success RATE

Privacy Policy | Terms & Conditions | Contact Us
© 2023 5StarEssays.com. All rights reserved.
LOGIN TO YOUR ACCOUNT
SIGN UP TO YOUR ACCOUNT
Your phone no.
Password Password must be minimum 8 characters.
Confirm Password
I have read Privacy Policy and agree to the Terms and Conditions .
FORGOT PASSWORD
26158766f7f76c0d163cbc4d15ae3f59
Questions about Expos?
Writing Support for Instructors
Tips for Organizing Your Essay
If you are used to writing essays that are similar to the five-paragraph essay (one claim and then three points that support that claim), it can be daunting to think about how to structure your ideas in a longer essay. Once you've established your thesis, you need to think about how you will move your reader through your argument. In some courses, you will be expected to provide a roadmap in your introduction that explicitly tells readers how your argument is organized. But even when you don't provide a roadmap, your reader should be able to see the connections between your ideas. As you think about how your ideas fit together, try these three strategies:  
Strategy #1: Decompose your thesis into paragraphs  
A clear, arguable thesis will tell your readers where you are going to end up, but it can also help you figure out how to get them there. Put your thesis at the top of a blank page and then make a list of the points you will need to make to argue that thesis effectively.
For example, consider this example from the thesis handout : While Sandel argues persuasively that our instinct to "remake"(54) ourselves into something ever more perfect is a problem, his belief that we can always draw a line between what is medically necessary and what makes us simply "better than well"(51) is less convincing.
To argue this thesis, the author needs to do the following:
Show what is persuasive about Sandel's claims about the problems with striving for perfection.
Show what is not convincing about Sandel's claim that we can clearly distinguish between medically necessary enhancements and other enhancements.
Once you have broken down your thesis into main claims, you can then think about what sub-claims you will need to make in order to support each of those main claims. That step might look like this:
Evidence that Sandel provides to support this claim
Discussion of why this evidence is convincing even in light of potential counterarguments
Discussion of cases when medically necessary enhancement and non-medical enhancement cannot be easily distinguished
Analysis of what those cases mean for Sandel's argument
Consideration of counterarguments (what Sandel might say in response to this section of your argument)
Each argument you will make in an essay will be different, but this strategy will often be a useful first step in figuring out the path of your argument.  
Strategy #2: Use subheadings, even if you remove then later  
Scientific papers generally include standard subheadings to delineate different sections of the paper, including "introduction," "methods," and "discussion." Even when you are not required to use subheadings, it can be helpful to put them into an early draft to help you see what you're written and to begin to think about how your ideas fit together. You can do this by typing subheadings above the sections of your draft.
If you're having trouble figuring out how your ideas fit together, try beginning with informal subheading like these:
Introduction  
Explain the author's main point  
Show why this main point doesn't hold up when we consider this other example  
Explain the implications of what I've shown for our understanding of the author  
Show how that changes our understanding of the topic
For longer papers, you may decide to include subheadings to guide your reader through your argument. In those cases, you would need to revise your informal subheadings to be more useful for your readers. For example, if you have initially written in something like "explain the author's main point," your final subheading might be something like "Sandel's main argument" or "Sandel's opposition to genetic enhancement." In other cases, once you have the key pieces of your argument in place, you will be able to remove the subheadings.  
Strategy #3: Create a reverse outline from your draft  
While you may have learned to outline a paper before writing a draft, this step is often difficult because our ideas develop as we write. In some cases, it can be more helpful to write a draft in which you get all of your ideas out and then do a "reverse outline" of what you've already written. This doesn't have to be formal; you can just make a list of the point in each paragraph of your draft and then ask these questions:
Are those points in an order that makes sense to you?  
Are there gaps in your argument?  
Do the topic sentences of the paragraphs clearly state these main points?  
Do you have more than one paragraph that focuses on the same point? If so, do you need both paragraphs?  
Do you have some paragraphs that include too many points? If so, would it make more sense to split them up?  
Do you make points near the end of the draft that would be more effective earlier in your paper?  
Are there points missing from this draft?  
Tips for Reading an Assignment Prompt
Asking Analytical Questions
Introductions
What Do Introductions Across the Disciplines Have in Common?
Anatomy of a Body Paragraph
Transitions
Counterargument
Conclusions
Strategies for Essay Writing: Downloadable PDFs
Brief Guides to Writing in the Disciplines
Quick Links
Schedule an Appointment
English Grammar and Language Tutor
Harvard Guide to Using Sources
Departmental Writing Fellows
Writing Advice: The Harvard Writing Tutor Blog
Writing an Argumentative Research Paper
Library Resources
Books & EBooks
What is an Argumentative Research Essay?
Choosing a Topic
How to Write a Thesis Statement Libguide
Structure & Outline
Types of Sources
OER Resources
Copyright, Plagiarism, and Fair Use
Examples of argumentative essays
Skyline College libguides: MLA Sample Argumentative Papers
Ebooks in Galileo
Video Tutorial
Structure & Outline
Usually written in the five-paragraph structure, the argumentative essay format consists of an introduction, 2-3 body paragraphs, and a conclusion.
A works cited page or reference page (depending on format) will be included at the end of the essay along with in-text citations within the essay.
When writing an argumentative research essay, create an outline to structure the research you find as well as help with the writing process. The outline of an argumentative essay should include an introduction with thesis statement, 3 main body paragraphs with supporting evidence and opposing viewpoints with evidence to disprove, along with an conclusion.
The example below is just a basic outline and structure
I. Introduction: tells what you are going to write about. Basic information about the issue along with your thesis statement.
A. Basic information
B. Thesis Statement
II. Body 1 : Reason 1 write about the first reason that proves your claim on the issue and give supporting evidence
A. supporting evidence
B. Supporting evidence
II. Body 2 .: Reason 2 write about the third reason that proves your claim on the issue and give supporting evidence
A. supporting evidence
III. Body 3 : Reason 3 write about the fourth reason that proves your claim on the issue and give supporting evidence
IV. Counter arguments and responses. Write about opposing viewpoints and use evidence to refute their argument and persuade audience in your direction or viewpoint
A. Arguments from other side of the issue
B. Refute the arguments
V. Conclusion
<< Previous: How to Write a Thesis Statement Libguide
Next: Conducting Research >>
Last Updated: Mar 20, 2023 6:07 PM
URL: https://wiregrass.libguides.com/c.php?g=1188383
Essay Guides
Main Academic Essays
Argumentative Essay Outline: Writing Steps & Examples
Argumentative Essay Outline: Writing Steps & Examples
Table of contents
An argumentative essay outline is a roadmap for the writer to organize their thoughts, research, and arguments in a clear and logical way. It helps to stay focused on the topic and effectively present arguments. Creating an outline before writing an argumentative essay allows students to identify the key points and evidence that should back up ideas.
Struggling with an argumentative essay outline? Stuck at the beginning or not sure which format to take? It's okay, you'll find some explanations and pieces of advice here, as well as an argument outline template you could use. We've collected everything you need to know before composing an outline for your top-notch argumentative paper. This page contains information about:
The notion of outline and why it is important
Specifics of sketching an essay where you defend your position
Argument essay layout
Several useful tips and examples.
Ready to receive some help with your work? Let's get you prepared to write an excellent essay!
What Is an Argumentative Essay Outline?
Before starting to work on an argumentative paper outline, it is important to understand its definition and purpose. So, what is the outline for an argumentative essay? Outline for an argumentative essay involves defending one's position on a certain topic by using logic and factual evidence. It requires doing preliminary research and presenting your findings in sketch form. An argumentative essay outline forms the essay's basic structure and contains its main elements, briefly described and connected together using logical transitions. Once you finish and review this short version, it will be much easier to spot mistakes and logical gaps. After correcting them, you'll be one step away from writing a high-quality essay.
Argumentative Essay Outline Format
Setting a correct format for argumentative essay outline is important, as it ensures that the entire composition will be properly organized. This is where you create the logical structure, which can be checked for gaps and mistakes before writing the complete text. A simple argumentative essay outline should be composed like this:
Introduction This part contains your main topic description and your thesis statement. The latter should be provided fully, while the other descriptions can be sketchy at this stage. Try using some kind of a 'hook' to engage your readers.
Body paragraphs It is where you briefly introduce your arguments, as well as counterarguments you aim to refute. Mention your evidence and include your sources, but don't be too wordy, as this is just a sketch for now.
Conclusion It should briefly summarize the argumentation and how it supports your thesis.
More examples of an argumentative essay structure outline are available in our downloadable materials.
Learn more: How to Write an Argumentative Essay Introduction
Types of an Argumentative Essay Outline
Before learning how to write an outline for an argumentative essay, you must figure out which type is best for your specific topic. This information might be specified in your assignment, otherwise, it is up to you. The layout of an argumentative essay you're writing depends on the persuasive approach you've chosen. There are three main types:
Classical, also known as Aristotelian
Now let's talk about each argument essay outline type in detail. We'll show you what the differences between them are and when it is better to choose one or another.
Classical Argumentative Essay Outline
Let's start with the classical argument outline. It is also named Aristotelian, honoring the memory of the ancient Greek philosopher who perfected the logical method of presenting argumentation. The general structure should follow a 5 paragraph essay format . Here is how you should compose your outline of an argumentative essay when using this structure type:
Explain your thesis, making it clear
Mention the opposing thesis if there is one
List your arguments, referring to evidence you have collected
Mention counterarguments, providing evidence that contradicts them
Summarize it, showing that your thesis has been proven by your arguments.
This type is used for direct discussions and straightforward topics.
Rogerian Argumentative Essay Outline
In a Rogerian outline for an argumentative essay, you are expected to pay more attention to the opposing viewpoints, considering the strong and weak sides of both. In this case, the paper focuses not on refuting antagonistic argumentation but rather on finding some middle ground. This argumentative essay layout can be used when you're aiming to help two opposing sides reach a mutual agreement at a certain point. Another situation when you should consider such an approach is when addressing an audience hostile to your viewpoint – for example, when arguing against the rules or habits of a specific group.
Toulmin Argumentative Essay Outline
When your topic needs some complicated analysis on different levels, use the Toulmin outline of an argumentative essay. This model is based on six main elements:
Claim – your central statement
Grounds – evidence backing the claim
Warrant – logical connection between the grounds and the claim
Backings – additional arguments strengthening the warrant
Qualifier – the measure of certainty in the claim
Rebuttal – refutes possible counterarguments to the claim.
This format of argumentative essay outline should be used for refuting existing argumentation against your own claim. If you are struggling with outlining your argumentative essay, re-check its main points. Correcting mistakes early on saves hundreds of working hours. To save even more, consider to buy college essays from professional academic writers. 
Argumentative Essay Outline Template
Have you picked your paper format? If yes, you should be ready to proceed. Need an argumentative outline template? If you still hesitate and search for extra hints, it's fine – there are plenty of them on this page! We've prepared a comprehensive argument essay outline template for each of the main types described in the previous section. You can find them below.
Classical Argumentative Essay Outline Template
If your task is to simply present your point of view on a certain subject and back it up with solid facts, you need a classical argument essay outline. This is the most common and straightforward type of structuring your argumentation, so it can be freely used unless your situation requires a different approach. Here is our outline for argumentative essay example:
Intriguing description or some wordplay to 'hook' your audience
Brief context of the problem
Your full thesis statement together with an extra explanation if necessary
Data set #1
Data set #2, etc.
Your argument #2: Formatted the same way as the previous one
Point out its logical flaws or provide the evidence that refutes it (or refutatio).
Briefly mention how this analysis results in reinforcing your own position.
Counterargument #2: This and further ones should be formatted in exactly the same way
Summarize your argumentation without repeating it and show how it supports your thesis (this part is also known as peroratio).
Add some final notes or a call to action to engage your audience.
Rogerian Argumentative Essay Outline Template
When attempting to counter a formidable position, you need to pay great attention to opposing claims. You might want to find some common ground and reach an agreement with the opposing side, and that is what the Rogerian type is meant for. Follow this argument essay template for conducting an extra analysis of conflicting viewpoints:
Describe the problem and add brief context if necessary.
Explain your own viewpoint on it as well as opposing stances. You might pick the most well-known of them or the one which shares enough common ground with your position if that helps. Highlight this common ground.
Give your thesis statement in a full sentence.
Explore the evidence which supports it.
Analyze the strength of this position, given the quality of evidence. See if it can be refuted.
Mention other positions, if any. Follow the same format as used for the first one.
Explain that you understand the opposing position and the reasons behind it.
Highlight specific details or areas where you have common ground with the opponent.
Your argument #1: explain how it is related to your thesis and provide the supporting evidence.
Your argument #1: present it in the same format as the 1st one. The same goes for all other arguments.
Point out the elements of both positions which you and your opponent could agree upon.
Develop a compromising solution that would encompass these agreeable elements from both sides.
Summarize the compromise and the arguments from both sides which back it.
Explain how both sides could benefit from agreeing upon this common ground position.
Check below for more argumentative essay outline examples.
Toulmin Argumentative Essay Outline Template
This argument template for an essay will be useful in case of facing complicated argumentation, which should be properly analyzed. The Toulmin format outline argumentative essay example is here:
Come up with something interesting to 'hook' your audience.
Provide a brief context of the problem.
Give your full thesis statement.
Evidence #1, including the logical connection between it and your claim
Evidence #2, formatted in the same way, etc.
Briefly show how it supports your thesis.
Show which of your evidence elements backs this warrant.
Provide qualifiers for your argumentation: be open and show its weak sides.
Your warrant #2, formatted in the same way, etc.
Analyze their claim, evaluating its warrants and qualifiers.
Provide your rebuttal.
Opposing viewpoint #2, formatted in the same way, etc.
Briefly summarize your warrants.
Summarize the opposing viewpoints, mentioning how you have refuted them.
Show that your thesis is supported better.
How to Write an Argumentative Essay Outline Step-By-Step
Let's put together all the tips on how to write an argumentative essay outline . This section contains a quick guide that could serve as your argumentative essay planning sheet. Make sure to follow this recommended course when composing an academic paper:
Think it through Making an argumentative writing outline efficient and persuasive requires good knowledge of the selected topic. So, choose one you are familiar with. You must be able to explain your position well and defend it successfully. And don't pick an easy one. It should be interesting enough for your audience to get engaged.
Do your research Gather key information about your problem before writing an argumentative essay outline. Check if you have enough evidence to back your claim and refute possible counterarguments. Verify that it clearly shows what you actually need and doesn't prove an opposing position.
Pick a format Given the specifics of the chosen problem, find out which approach will suit you best: Classical, Rogerian, or Toulmin. If you start creating your argumentative essay outline in one format and then realize that you need to switch to another, you might lose a lot of time. Too risky for those who have tight deadlines!
Structure it properly Follow the recommended templates and put every argument outline into a separate paragraph. The same applies to introductory sections. Remember that proper formatting increases your essay's readability and thus serves your cause.
Keep it concise Make it brief but understandable, ensuring that all key points and data are mentioned. Remember that you just need to outline an argumentative essay, not write the full text. Besides, writing briefly saves you some precious time.
Review and correct Spend some time going through your argumentative research essay outline and check carefully for errors or gaps. Read it to yourself or ask someone else to give it as much critique as possible. If you miss something important now, it will be more difficult to find and correct this mistake later.
These tips should be enough for creating an argumentative essay outline for high school and college. You can check how to write an argumentative essay in one of our guides. But also check the samples we've collected for you – maybe you'll get some extra ideas for your own work. 
Argumentative Essay Outline Examples
Searching for a real argumentative outline example? We've collected several outlines for essays addressing popular questions. Check them out, and hopefully, you'll draw some inspiration from them, which will help you with your own work. Just don't copy any of that content, as it would mean plagiarism. Don't forget about the downloadable argumentative essay outline sample. Scroll down, and you'll find it. Death Penalty Argument Outline Example
Sample Outline for Argumentative Essay on Abortion
Argument Essay Outline Example on Human Trafficking
Sample of Argumentative Essay Outline on Gender Equality
Argumentative Essay Outline Example on Bullying
Browse StudyCrumb's Blog to find complete argumentative essay examples formatted accordingly.
Argumentative Paper Outline Checklist
Here's also a brief list of what should be written in an outline for an argument:
checkbox My thesis statement is full and clear.
checkbox I provided the necessary context of the selected problem.
checkbox I considered the 'hook' in order to engage your audience.
checkbox Main arguments that support the thesis are logically connected to each other.
checkbox I selected solid evidence backing the arguments.
checkbox I planned the main counterarguments , together with their rebuttal based on facts and logic.
checkbox My conclusion is going to summarize the strength of my position compared to opposing ones.
checkbox My argument writing template includes a strong call to action and gives some food for thought.
Bottom Line on Argumentative Essay Outline
We have shown in detail how to outline an argumentative essay and what are main structure types you could use for it, namely:
We have also listed what should an outline for an argumentative essay include, particularly:
Introduction with context and a 'hook'
Thesis statement
Arguments with supporting evidence
Counterarguments with their rebuttal
Conclusion.
An argumentative writing template has also been provided. We believe that this information will help you complete an excellent paper on any argumentative essay topic .  If you are still unsure about your writing skills, StudyCrumb got you covered. Remember this phrase — " write an argumentative essay for me ." It's a secret pass to tell our Support reps. Say it, and the magic will happen.
Our professional writing service will help you with any kind of essay. Just contact us and get any paper written properly.
FAQ About Argumentative Essay Outline
1. why is it important to create an argumentative essay outline.
Writing an argument essay outline helps to form its layout and properly place the main elements: thesis, background, arguments, evidence, and conclusion. It serves as an argumentative essay plan with logical transitions between the key elements. Now you can read this draft version again and spot any inconsistencies before composing the full-text version. That is a much easier task.
3. What should be included in the outline for an argument?
Your argument outline needs to include the following:
Analysis of certain aspects of the problem which you could use to clearly maintain your point
Logic and reasoning to defend your position using your debate skills
Solid evidence retrieved from credible sources to back your claim
Visible connection to your thesis and your other arguments, otherwise, your audience might have an issue with understanding your essay.
2. What should include a strong outline for an argumentative essay?
A strong outline for an argumentative essay should include:
Strong thesis, preferably about an interesting and controversial problem
Proper arguments backed by logic and solid evidence
Credible sources you can obtain the evidence from
Proper rebuttal for counterarguments, pointing at their weak sides
Logical connection between all parts of your outline
Conclusion, which summarizes all arguments and rebuttals, showing that your thesis is maintained.
You may also like
Summer Deal! Top-rated Essay Writers Online! Get 50% OFF On Your First Essay Order!
Your 50% Off + Real Help Await!
Skip the Bots, Talk to Us
Have us text you Estimated wait time: about 2 minutes
Have us call you Estimated wait time: about 5 minutes
Chat with support Estimated wait time: about 3 minutes
Email us The current response time is 6 hours
Have us text you
Estimated wait time: about 2 minutes
By clicking "Text me" you agree to our terms and privacy policy .
We will contact you shortly!
Have us call you
Estimated wait time: about 5 minutes
By clicking "Call me" you agree to our terms and privacy policy .
The current response time is 6 hours
Please reach out to us at:
Argumentative Essay Writing
Argumentative Essay Outline
Learn How to Write an Argumentative Essay Outline
10 min read
Published on: Mar 10, 2023
Last updated on: Jul 21, 2023
On This Page On This Page
It's the night before the essay is due, and you haven't even started. Your mind is blank, and you have no idea what words will persuade your teacher.
The good news is that some tips and tricks can make the process of writing an argumentative essay much easier.
In this blog, we'll break down the components of an argumentative essay and provide helpful tips and examples along the way. By the end, you should have all the guidelines to create a winning essay that will persuade your readers.
Let's take a closer look at all these steps.
How to Write an Argumentative Essay Outline?
An argumentative essay outline is a plan through which the writer works and organizes the raw data. An outline provides a track to follow for your papers and essays. 
The outline helps you stick to the critical things making sure that you did not miss important information in the content. 
Outlining might confuse you if you have never developed one before. However, once you know how to create one, it will be a lot easier to draft a perfect argumentative essay. 
An argumentative essay consists of several equally important parts. These sections individually state the topic, arguments, evidence and supporting statements, etc. 
The significant parts of an argumentative essay outline are:
Introduction 
Body Paragraphs
Conclusion 
Creating each section systematically is a fundamental requirement of an outline. Learn how to make each part of the outline professionally in the following area. 
Argumentative Essay Introduction
Just like any other academic writing, you need a foundation on which to build your essay. An introduction is the foundation of your essay. 
A proper and perfect essay introduction will make your paper flawless and vice-versa. 
An introduction of an argumentative essay includes a hook, background information, and a thesis statement. 
A hook is an opening statement of the essay's introduction. It serves the purpose of grabbing the reader's attention toward the content. 
A hook can be a quotation, anecdote, question, funny/sarcastic statement, fact, statistic, etc.
For example, the major cause of obesity in the United States is fast food. 
Here you present some background information about the topic. The background information should answer the following questions:
What is the issue you are going to talk about?
Who is your audience?
Where is the selected issue prevalent?
Why is the issue important to be discussed?
Thesis Statement 
It is the last sentence of your introduction that is the focal point of your essay. It introduces the readers to the topic's main argument. Then, it states the writer's position and stands in the essay. 
Support your thesis statement in the body paragraphs of an essay to persuade the audience. 
Argumentative Essay Body Paragraphs
After the introductory paragraphs are written, the next part is the body of the argumentative essay. 
This part of the essay is essential to be structured well as it contains all the claims and pieces of evidence. 
Your first order with us is FREE!
For essays like an argumentative essays, it is imperative to make your claim in writing. A claim, or the core argument, is the basis of your entire essay. If you want your essay to be right in quality, make sure that the claims made are strong. 
You can support your claim with strong evidence. 
The purpose of making a claim is to define the:
Support your request and the basic argument
In the main body, present your claim in the topic sentence . And let the audience know what the specific paragraph is about. However, also show your point of view.
Making a claim in an argumentative essay is not enough. Making people believe your stance is what the objective of the writer is. 
For this purpose, you need to support your argument with evidence and supporting facts. 
You have to clear your position as a writer by providing relevant stuff showing your claims' validity and accuracy. 
The reality of your claim entirely depends on the credibility and reliability of the facts you provide. 
There are five types of evidence that are used to prove the preliminary thesis statement:
Real-life examples
Authorities
Hypothetical situations 
Include an Opponent's Argument 
While collecting information for your essay, students often ignore the opposing arguments. 
When writing an argumentative essay, a writer shouldn't just talk about his claim and support it with evidence. 
After providing evidence for your claim, identify and include opposing views and counter-arguments and debunk them. 
There is always another side to the argument. Use evidence to disprove these opposing sides and arguments. 
Argumentative Essay Conclusion
The last part of the writing process of the outline is the conclusion . Now that you have adequately structured the introduction and the body paragraphs, it's time to conclude your essay. 
The power of a conclusion is often underestimated. If the ending is vague, abrupt, and not good, your whole essay will be a waste. 
The following things conclude an argumentative essay:
Restating your thesis statement.
Summarizing basic arguments.
Recommending a course of action to the readers. 
Make sure that the length of the conclusion is the same as the introduction. Short and precise conclusions are effective. 
In conclusion, a writer should never introduce new ideas and extra information. 
A precise and direct conclusion will increase the quality of your essay to extremes. 
For essays like these, personal knowledge is not enough. You always have to research the essay topic and subject chosen to make healthy and valid points. Gather facts and accurate information to make your essay effective and credible. 
Types of Arguments
When it comes to constructing an argument for your essay, there are several types of arguments you can use. These include 
Rogerian Argument
The Rogerian argument is based on the assumption that two sides of an issue can both be right. 
This type of argument encourages the writer to look at both sides of the issue.
Rogerian Argumentative Essay Outline Template
Toulmin argument.
The Toulmin argument is one of the most popular types of arguments used in essay writing.
This type of argument follows a specific structure. It begins with an introduction, then presents evidence and draws conclusions based on that evidence. 
Toulmin Argumentative Essay Outline Template
Classical argument.
A classical argument is a traditional approach to constructing an argument. 
This structure involves setting up your opinion, presenting opposing arguments, and refuting those arguments. After that, you can reiterate your point of view in a conclusion.
Classical Argumentative Essay Outline Template
Check out this amazing informative video to learn more!
Argumentative Essay Outline Examples
The outline used to write an argumentative essay can also be used for persuasive essay writing . A few outline examples of an argumentative essay outline are given below: 
Argumentative Essay Outline PDF
Argumentative Essay Outline Example
Conclusion Argumentative Essay Outline
Vaccine Argumentative Essay Outline
Abortion Argumentative Essay Outline
Research Argumentative Essay Outline
Argumentative Essay Outline College
Argumentative Essay Outline Sample
Argumentative Essay Outline AP Lang
MLA Argumentative Essay Outline
5 Paragraph Argumentative Essay Outline
Summing it up, your whole argumentative essay depends on the outline you make for it. So the outline for your essay should be detailed and direct to make your essay persuasive and readable. 
If you have any trouble making a paper outline, never hesitate to take a professional's help. At CollegeEssay.org, we provide expert argumentative essay writing service to help you get the grade you deserve.
Whenever you want assistance with your argumentative essay, our expert essay writing service is here to provide high-quality writing services. 
Enhance your writing skills by utilizing our AI essay generator tool to your advantage.
Place your order now for all your academic writing needs at a very affordable price. 
Frequently Asked Questions
What are the 4 parts of an argumentative essay.
The four main parts of an argumentative essay are:
Introduction
Thesis statement
Main body paragraphs
Conclusion
What are good topics to write an argumentative essay?
Here are some good argumentative essay topics.
Should self-driving cars be legal?
Should video games be a sport?
All students must wear a uniform in high school.
Is the cost of college too high?
Is globalization a good thing?
Cathy A. (Literature, Marketing)
For more than five years now, Cathy has been one of our most hardworking authors on the platform. With a Masters degree in mass communication, she knows the ins and outs of professional writing. Clients often leave her glowing reviews for being an amazing writer who takes her work very seriously.
People also read
Argumentative Essay - A Complete Writing Guide
Best Argumentative Essay Examples for Your Help
Basic Types of Argument and How to Use Them?
Take Your Pick – 200+ Argumentative Essay Topics
Essential Tips and Examples for Writing an Engaging Argumentative Essay about Abortion
Crafting a Winning Argumentative Essay on Social Media
Craft a Winning Argumentative Essay about Mental Health
Strategies for Writing a Winning Argumentative Essay about Technology
Crafting an Unbeatable Argumentative Essay About Gun Control
Win the Debate - Writing An Effective Argumentative Essay About Sports
Make Your Case: A Guide to Writing an Argumentative Essay on Climate Change
Ready, Set, Argue: Craft a Convincing Argumentative Essay About Wearing Mask
Crafting a Powerful Argumentative Essay about Global Warming: A Step-by-Step Guide
Share this article
Keep reading
Join our mailing list for discount & offers
Privacy Policy
Cookies Policy
Terms of Use
Refunds & Cancellations
Our Guarantees
Affiliate Program
Referral Program
AI Essay Writer
Disclaimer: Our website content is sometimes created using AI but is reviewed and verified by our experienced team of editors. All client orders are completed by our team of highly qualified human writers. The essays and papers provided by us are not to be used for submission but rather as learning models only.
Subscribed successfully!

Email Address Already Exists!
Please Enter Valid Email!
Tips on How to Write an Argumentative Essay
M.Ed., Education Administration, University of Georgia
B.A., History, Armstrong State University
To be effective, an argumentative essay must contain elements to help persuade the audience to see things from your perspective. These components include a compelling topic, a balanced assessment, strong evidence, and persuasive language.
Find a Good Topic and Point of View
To find a good topic for an argumentative essay, consider several issues and choose a few that spark at least two solid, conflicting points of view. As you look over a list of topics , find one that really piques your interest, as you'll be more successful if you're passionate about your topic.
Once you have selected a topic you feel strongly about, make a list of points for both sides of the argument. When shaping an argument you'll have to explain why your belief is reasonable and logical, so list points you can use as evidence for or against an issue. Ultimately, determine your side of the argument and make sure you can back up your point of view with reasoning and evidence. Work against the opposing point of view and prove why your stance is correct.
Gather Evidence
One of your essay's first objectives will be to assess both sides of your issue. Consider strong arguments for both your side, as well as the "other" side—in order to shoot their statements down. Provide evidence without drama; sticking to the facts and clear examples that support your stance.
You may look for research that provides statistics on your topic that support your reasoning, as well as examples of how your topic impacts people, animals, or even the Earth. Interviewing experts on your topic can also help you structure a compelling argument.
Write the Essay
Once you've given yourself a solid foundation of information, begin to craft your essay. An argument essay, as with all essays, should contain three parts: the introduction , the body, and the conclusion . The length of paragraphs in these parts will vary depending on the length of your essay assignment.
As in any essay, the first paragraph of your argument essay should introduce the topic with a brief explanation of your topic, some background information, and a thesis statement . In this case, your thesis is a statement of your position on a specific controversial topic.
Present Both Sides of the Controversy
The body of your essay should contain the meat of your argument. Go into more detail about the two sides of your topic and state the strongest points of the counter-side of your issue.
After describing the "other" side, present your own viewpoint and then provide evidence to show why your position is the correct one. Work to discredit the other side using some of the information you discovered in your research. Choose your strongest evidence and present your points one by one. Use a mix of evidence, from statistics to other studies and anecdotal stories.
A strong conclusion can help summarize your point of view and reinforce with your reader why your stance is the best option. You might consider reserving one overwhelmingly shocking statistic for the conclusion, one that leaves no room for doubt in your reader's mind. At the very least, use this final paragraph or two as an opportunity to restate your position as the most sensible one.
When writing your essay, consider these tips to help craft the most rational and poignant argument for your readers. Avoid emotional language that can sound irrational. Know the difference between a logical conclusion and an emotional point of view.
Don't fabricate evidence and don't use​ ​ untrustworthy sources for evidence, and be sure to cite your sources .
5 Steps to Writing a Position Paper
Writing an Opinion Essay
Preparing an Argument Essay: Exploring Both Sides of an Issue
How To Write an Essay
How to Write a Persuasive Essay
How to Write a Solid Thesis Statement
How to Structure an Essay
The Five Steps of Writing an Essay
How to Write a Narrative Essay or Speech
How to Write and Structure a Persuasive Speech
Definition and Examples of Analysis in Composition
6 Steps to Writing the Perfect Personal Essay
Persuasive Writing: For and Against
How to Write a Great Process Essay
How to Write a Good Thesis Statement
What Is Expository Writing?
By clicking "Accept All Cookies", you agree to the storing of cookies on your device to enhance site navigation, analyze site usage, and assist in our marketing efforts.
Argumentative Essay Guide

The Ultimate Guide to Argumentative Essay Writing
11 min read
Published on: Feb 3, 2018
Last updated on: Feb 23, 2023
On This Page On This Page
Are you struggling to write an argumentative essay? Do you want to learn the essential tips and techniques to craft a convincing argument?
Argumentative essay writing needs more than just a personal opinion. It requires you to present evidence and facts to support a claim. But where do you begin?
Look no further! This blog post will provide an in-depth guide on how to write an effective argumentative essay.
Read on to learn how to craft a perfect argumentative essay in this simple step-by-step guide.
Argumentative Essay Definition
An argumentative essay is a type of essay where the writer takes a strong stance on an issue and presents arguments for it.
These essays are built around a central argument. These arguments must be supported by logical evidence and facts. The primary purpose of an argumentative essay is to persuade readers to accept the writer's point of view on a particular topic.
It is similar to a persuasive essay. The only difference is, it is based on logic and evidence. Whereas, a persuasive essay may use emotional appeals.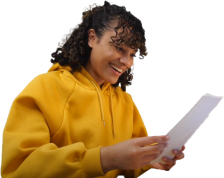 Tough Essay Due? Hire Tough Writers
Five Types of Argument Claims
There are five types of arguable claims that you can support in your essay. These include factual claims, definition claims, value claims, cause-and-effect claims, and policy claims.
Let's discuss each type in detail:
Factual Claims
These claims focus on facts and events that have occurred in the past. They can be supported with evidence such as statistics, examples, or expert opinions.
For instance, you could write an argumentative essay to support the claim that global warming is a man-made phenomenon. You would present evidence such as scientific research findings and expert opinions to back up your argument.
Definition Claims
These claims focus on the definition of something or a concept. You can use logic, historical facts, and evidence to support a definition claim.
For example, you could write an argumentative essay to define what "success" means for a person or organization. You would need to back up your definition by providing evidence from experts or historical data.
Value Claims
These claims focus on the value of something and can be supported with facts and expert opinions.
For instance, you could write an argumentative essay to argue that technology has a positive effect on our lives. You would present evidence such as surveys and studies that show how technology has made life easier and more efficient.
Cause and Effect Claims
These claims focus on how one event or action leads to another. They can be supported with evidence such as experimental data.
For example, you could write an argumentative essay to argue that poverty causes crime. You would need to present evidence from experts and other sources to back up your claim.
Policy Claims
These claims focus on specific initiatives or policies that people want to implement. They can be supported with evidence from experts and other sources.
For instance, you could write an argumentative essay to support the implementation of a new government policy for healthcare reform. You would need to provide evidence such as reports and studies on the issue to back up your claim.
So, there are five types of arguable claims that you can make in your essay. Each type requires its own unique approach.
Three Argument Structures and How To Use Them
There are three main types of argument structures that may be used in an essay. Let's see how each of them works:
Classical (Aristotelian) Argument
The classical argument structure is the oldest and most common type of argument. This model has its roots in the works of the ancient Greek philosopher Aristotle.
It consists of five parts:
Introduction
Your Arguments
Counter Arguments
To construct a classical argument essay, you would need to:
Present your position on an issue
Provide evidence to support it
Acknowledge opposing views
Refute those views with evidence
Conclude by summarizing the main points.
Rogerian Argument
The Rogerian model is used in essays where the main purpose is to find a common ground between opposing sides. It was developed by psychologist Carl Rogers.
It consists of four parts:
Both Sides Of An Issue
Common Ground
To construct a Rogerian argument essay, you would need:
To present your side of the issue
Acknowledge and present the opposing view
Find a point of agreement between them
Toulmin Argument
The Toulmin structure is less common than the other two but it has its own unique style. This model was developed by British philosopher Stephen Toulmin. It consists of six parts:
Rebuttal of opposing arguments
Conclusion.
To construct a Toulmin argument essay, you have to:
Present your claim on an issue
Provide evidence to back it up (grounds)
Support that evidence with additional information (backing)
Acknowledge any possible exceptions (qualifier)
Refute the counter-arguments (rebuttal)
It is important to choose the right structure that best fits the needs of your essay.
Watch this video that explains the three different types in detail:
How to Outline an Argumentative Essay
When writing an argumentative essay, it is important to create an outline. An outline will help you organize your arguments and keep track of the flow of your essay.
Here is a basic structure for outlining an argumentative essay:
I. Introduction A. Hook B. Background Information C. Thesis Statement II. Body A. First Argument B. Second Argument C. Third Argument III. Counterarguments IV. Rebuttal V. Conclusion A. Summary of Main Points B. Final Remarks
Following this structure will help you organize your essay and ensure that it is easy to read and understand.
Read more about creating an argumentative essay outline and master the art of essay structure.
How To Write An Argumentative Essay
Argumentative essays are the most common type of essays for High School and College students. They require strong critical thinking skills and an ability to analyze a topic at a deeper level.
Here is a step by step guide on how to start an argumentative essay:
1. Argumentative Essay Introduction
An argumentative essay introduction clearly states the writer's claim that he will make in the essay. The introductory paragraph should be logical, and intellectual, and should be written persuasively.
Here are three steps you can follow to write a very persuasive argumentative essay introduction:
Start with a hook: Begin your introduction paragraph with a strong hook that gives the reader a hint about your argument.
Give background information: Provide brief background information necessary to understand the argument and smoothly transition into the thesis statement.
State the thesis: Lay a solid foundation for your claim by stating your thesis statement.
2. Argumentative Essay Thesis Statement
The thesis statement is a concise, clear, and one-sentence summary of the whole essay. It is the most important part of an argumentative essay because it established a foundation for your claim. It should be informative, engaging, arguable, and valid.
One of the ways of writing an argumentative thesis is to make a question out of your topic. Simply take your essay topic and turn it into a debatable question.
3. Argumentative Essay Body Paragraphs
The body paragraphs involve topic sentences and evidence, either against or supporting a certain point of view.
Here are three simple steps of crafting the body paragraphs:
Topic sentence: Start each body paragraph with a topic sentence that defines only one specific idea and supports the main claim.
Provide evidence: Provide as much supporting evidence as required to convince the reader. Remember! The argument has no value if it is not backed with proper and relevant evidence from credible sources.
Concluding remarks: End the paragraph with a concluding remark and smoothly transitioned to the next body paragraph.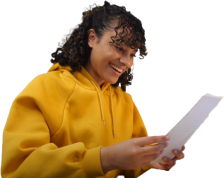 Paper Due? Why Suffer? That's our Job!
4. Using Counter Arguments
This counter-argument paragraph contains the opposing point of view that a reader may pose against your main argument. This paragraph aims to prove that the opposing side is wrong by providing facts and evidence.
Below are the four steps to craft a counter-argument paragraph:
State the counter-arguments: Present all the counter-arguments one by one.
State your response: Provide your response towards the counter-arguments.
Refute the opposing claims: Refute the opposite claims, one by one, with facts and evidence..
Conclusion: Conclude the paragraph by reasserting your main claim of the essay.
6. Argumentative Essay Conclusion
The conclusion needs to be logical and precise that inspires the reader to agree with your claim. It should provide the final stance about the argument, which tells that your side of the argument is right.
Here are the three steps to write an effective argumentative essay conclusion:
Summarize the argument: Sum up the entire essay and rewrite the thesis statement
Stick to the plan: Don't introduce any new argument here; just synthesize all the information presented in the body paragraph.
Call to action: End your essay by providing a call to action.
Argumentative Essay Graphic Organizer
Argumentative Essay Examples
Sample essays play a vital role in understanding the structure of an essay. So check out these examples below.
Argumentative Essay Template
Argumentative Essay Sample
Argumentative Essay About Gun Control
Argumentative Essay Examples College
Argumentative Essay Example For High School PDF
Here are more argumentative essay examples to help you understand the structure of an argumentative essay.
Argumentative Essay Topics
Choosing a topic for an argumentative essay is way more complicated than choosing a topic for any other essay. To get enough material to write about, your topic should be:
Coronavirus is more of a blessing for the earth than a curse.
Human beings are more dangerous for mother earth than any other creature
Most of the people can work from home
Social media have caused social problems
Single parents can't do the same upbringing of kids as both parents do.
The death penalty should be abolished
Animals shouldn't be kept in captivity
Climate change is caused by human activity
Schools should provide mental health education
Universal basic income should be implemented
If you want to get more topic ideas, have a look at our blog with 200+ argumentative essay topics !
Argumentative Essay Writing Tips
Writing an argumentative essay can be a challenging task, especially if you are unsure of how to get started. Here are some tips to help you write an effective and persuasive argumentative essay:
Choose a Debatable Topic: Pick a topic that has two opposing sides and can be debated. It should also be relevant to the course or subject you are writing about.
Do Your Research: Before you start writing, it is important to do some research on the topic so that you understand both sides of the argument. This will help you make an informed decision when writing your essay.
Write a Clear Thesis Statement: Your thesis should state the main point of your essay clearly and concisely so that readers know what to expect.
Develop Your Arguments: Once you have chosen your topic and done your research, you can start developing the arguments that you will use in your essay. Make sure that each argument is supported with evidence from reliable sources.
Keep it Organized: An outline will help keep your essay organized and focused on the main points that you want to make.
Be Unbiased: When writing an argumentative essay, it is important to remain impartial and present both sides of the argument in a fair and balanced way.
Use Proper Formatting: Different styles have different formatting requirements, such as font size and type, margins, and line spacing. Make sure to follow the guidelines for your chosen style.
Proofread: After you have finished writing your essay, it is important to take time to proofread and make any corrections or revisions that are necessary.
By following these tips, you can write an effective argumentative essay that will help you get the results that you want.
To finish it off,
Argumentative essay writing requires strong research and analysis skills to develop a sound argument. With the right planning and structure, anyone can write an effective argumentative essay.
Now that you have learned about the basics of writing an argumentative essay, it is time to start putting your ideas into practice. Choose a topic that you are passionate about and start writing!
However, we understand that students face many difficulties while writing an essay. If you are one of them, don't worry, we've got a solution for you!
You can hire an argumentative essay writer from MyPerfectWords.com to help you write your essay.
Our top essay writing service provides you with excellent essays at affordable prices.
We research and write every essay from scratch, ensuring they contain zero plagiarism. Every paper writer in our team is highly qualified, competent, and experienced in essay writing.
MyPerfectWords.com is committed to providing you the best writing service. Simply place your order at our argumentative essay writing service , and we will be in touch immediately.
Frequently Asked Questions
How do you identify an argumentative essay.
In order to identify an argumentative essay, there are three steps:
First figure out the purpose of a message. Who is trying to convince you? What do they want from you?
Second, determine what their conclusion might be—what will it take for them to feel that their goal has been accomplished? Finally, think about reasons why someone would believe something and consider if any apply here.
Does an argumentative essay have a title?
An argumentative essay should have a title. This should give the reader an idea of what you're writing about.
Nova A. (Literature, Marketing)
Nova Allison is a Digital Content Strategist with over eight years of experience. Nova has also worked as a technical and scientific writer. She is majorly involved in developing and reviewing online content plans that engage and resonate with audiences. Nova has a passion for writing that engages and informs her readers.
People also read
Best Argumentative Essay Topics Recommended by Essay Experts
Argumentative Essay Outline: How to Structure Your Argumentative Essay
Argumentative Essay Examples: Samples & Tips
The 3 Different Types of Argument
Share this article
Keep reading
We value your privacy
We use cookies to improve your experience and give you personalized content. Do you agree to our cookie policy?
Website Data Collection
We use data collected by cookies and JavaScript libraries.
Are you sure you want to cancel?
Your preferences have not been saved.
How to Write an Argumentative Essay: 101 Guide [+ Examples]
An argumentative essay is a genre of academic writing that investigates different sides of a particular issue. Its central purpose is to inform the readers rather than expressively persuade them. Thus, it is crucial to differentiate between argumentative and persuasive essays.
While composing an argumentative essay, the students have to demonstrate their research and analytical skills. The secret of a successful paper lies behind strong arguments and counterarguments. So, the writer should focus on facts and data rather than personal values and beliefs.
Besides, a good argumentative essay should be structured appropriately:
The introduction and conclusion have to create a frame for the entire essay.
The body paragraphs are supposed to cover the essential points.
Supporting evidence should make a paper more professional and reputable.
Are you still wondering what an argumentative essay is and how to write it? Check out the sections below prepared by our experts . Here, you can find the most valuable info, helpful tips, and useful examples.
📜 Classic Strategy
📋 toulmin strategy, 🗣️ rogerian strategy, ✒️ fill in the blanks, 🔍 edit and proofread, 🔗 references, 📌 argumentative essay in a nutshell.
Are you trying to figure out what an argumentative essay is? It's a type of academic paper that covers both sides of a given issue. An author can decide whether they aim to present both sides equally or support one side more dynamically.
One of the mistakes among students is the confusion of argumentative and persuasive essays . Do you want to figure out the differences? Take a look at the following table.
Before writing an argument essay, it would be helpful to choose an appropriate model to rely on. There are three strategies to consider: Classical, Toulmin, and Rogerian.
Look at the following sections and choose the most suitable one for you.
Are you wondering how to write an argumentative essay? Consider using the classical approach. It is the most popular way of composing an argumentative paper.
Under the classical strategy, the author has to follow these rules:
research the issue;
present both sides;
express own opinion;
prove the reader the validity of the conclusion.
It is up to the audience to decide whether your position is right or wrong. Yet, you should try to convince the readers of the effectiveness of your opinion.
Usually, the classical argument paper is structured in the following way:
Introduction . Use the hook to catch the readers' attention. State the problem and explain why your topic is relatable to the audience.
General background. Introduce the general info and several facts about your issue.
Thesis statement . State your position clearly and concisely.
The central argument. Provide valid evidence and appropriate examples to support your position. Refer only to reliable sources.
Rebuttal . Include a counter paragraph in your essay, presenting the opposing arguments. Provide specific examples to make the reader understand your position. Also, explain to the audience why the counterclaims are incorrect.
Conclusion . Synthesize your arguments and counterarguments. Give the readers a question for further investigation of your problem. To make your essay more impressive, compose a memorable concluding sentence.
Toulmin strategy is the most suitable for the discussion of controversial issues. This model aims to find common ground through clear logic and valid evidence. Besides, the Toulmin strategy eliminates unnecessary things and limits the points to agree upon.
An argumentative essay written by the Toulmin model includes the following elements:
Claim . A viewpoint that the author aims to prove.
Evidence . Supportive facts from reliable resources that highlight the significance of the claim.
Warrant . An element that connects the claim and that evidence.
Backing . Additional reasoning that underlines the warrant's validity.
Rebuttal . Counterarguments that contradict the author's position.
Qualifier . An additional element (usually, a word or a short phrase) that narrows the claim's capacity. Several examples of qualifiers: "typically," "usually," "occasionally," etc.
Exceptions . Specific limitations that indicate the cases where that claim may not be valid.
Like the Toulmin approach, Rogerian strategy attempts to find common ground between two sides of one issue. However, the technique is slightly different.
The Rogerian model is often used in highly controversial debates when the parties do not accept each other's position. Thus, the given strategy focuses on finding the agreement by proving the validity of the opposing arguments.
Below, you can find the primary outline for the Rogerian argumentative essay:
Introduce the problem. Present the issue clearly and explain why it is worth the readers' attention.
Summarize and analyze the counterarguments. Take into consideration all the possible counterpoints and look at them from different perspectives. Discuss the cases in which the opposing claims could be valid. Demonstrate your open-mindedness. This will make the opposite party more loyal to you.
Present your position. After discussing the counterpoints, state your opinion. Convince the audience about the validity of your points.
Prove the advantages of your position. Explain to the opposite party how the acceptance and adoption of your points will benefit them.
🧐 How to Write an Argumentative Essay
Before working on your essay, carefully read the assignment. Make sure you understand all the instructor's requirements and the purpose of the paper.
Pay enough attention to the task. Did your professor assign you a topic? Or do you need to choose it yourself ? Make sure you have an idea that will turn into an outstanding essay.
Select the strategy you are going to apply. An argumentative essay format will depend on the model you choose to compose your paper. Analyze the issue you will arise and decide what strategy is the most suitable. Is it the Classical model, the Toulmin, or the Rogerian one?
After that, start composing your argumentative essay. Check out the following sections. We have a lot of insightful info to share with you!
📚 Research the Topic
The first step of writing an argumentative paper is an in-depth investigation of the topic. To validate your arguments, you have to refer to credible resources. The essay will look more professional if you use reliable sources in it.

To research like a professional , do the following:
Use only credible sources. You can refer to the books, research articles, materials from academic databases, or Google Scholar. Webpages registered as governmental or educational institutions (.gov, .edu.) and widely-known news websites (New York Times, BBC, CNBC) are also considered appropriate. Avoid using blog posts, outdated materials, and any other data from unreliable sources. You may get into huge trouble, taking information from random websites, since it may be invalid.
Pay attention to the publishing date . You may be required to use the sources released no later than five years ago. Yet, it is not always the case, especially when you're dealing with historical documents. Thus, double-check your instructions regarding recommended sources.
Keep your topic in mind. Concentrate on what you are writing about and select the sources for your exact issue. Avoid sources that provide too general information and look for more limited ones. If your idea is World War II's economic consequences, the history book from ancient times to modern days will not be the best option.
Become an expert. Take enough time to investigate the issue you are writing about. Read numerous articles, compare and contrast the scientists' opinions. Prove your reader that you are a reliable person who selected the best sources.
📝 Outline Your Essay
The majority of students tend to underestimate the power of outlining. Don't do this! An argumentative essay outline is a helpful tool for planning, structuring, and composing.
Firstly , a well-developed outline helps the writer to put all their thoughts in an appropriate order. None of the essential points will be lost if the student plans the essay before writing.
Secondly , it lets the writer figure out what evidence suits what argument most. Before writing, draft your essay first. Put examples, facts, etc. in the right parts of the paper. Then, write the entire text.
Thirdly , an outline provides a perfect opportunity to change the essay's parts without rewriting the paper. Are you unsure of specific details? Not a problem. Change them in the outline without ruining the text.
There are essential elements that your outline should contain. Check out the following section to see them.
Introduction
How to start an argumentative essay? First and foremost, include an argumentative essay introduction in your outline.
This part should grab the readers' attention from the first words. Thus, put enough effort into composing a compelling hook . What can it be? An impressive statistic or an exciting fact? Be creative – decide yourself! But make sure that your intro is catchy enough.
After the hook, introduce your topic's general background . Prove the readers the significance of your issue and gradually come to the thesis statement .
The concept of studying abroad is becoming increasingly popular in both developed and developing countries. Students around the globe strive to explore the world and broaden their minds, and studying in a foreign country is an excellent opportunity to do so. Such experience may be extremely beneficial because meeting new people and discovering foreign cultures help students to gain valuable knowledge and see the world from a new perspective. However, while presenting significant opportunities for personal growth, it may also bring about some challenges.
Thesis Statement
A thesis is an essential part of your argumentative essay. It should state your position regarding the issue clearly and concisely. Avoid general statements, vague words, and be as specific and possible. Your thesis statement should guide the readers throughout the main points of the paper.
The location of the thesis in the essay plays a crucial role. The most appropriate place for it is the last sentence of the introductory paragraph.
Although students face difficulties such as loneliness while studying abroad, it is a worthy experience to introduce them to new knowledge, people, and culture and promote their independence.
Body Paragraphs
The body of your paper is supposed to develop your position, provide valid evidence and examples. Each paragraph has to focus only on one idea. This will ensure the logical structure of your argumentative essay.
A body paragraph should start from the topic sentence and end with the concluding sentence . Such a frame around every section will make your readers stay concentrated on your ideas and get your opinion.
The topic sentence is the first sentence of the passage. It should reflect its point and correspond to the thesis statement.
The concluding sentence aims to wrap up the author's thoughts. Thus, make sure that the last sentence of a paragraph is insightful enough.
Each body paragraph should include an argument (or a counterargument) with supporting evidence. Get your proof from credible sources and ensure that it directly corresponds to the point.
An example of a topic sentence :
The benefits of education abroad are almost innumerable, prominent examples being gaining new knowledge, making friends with people who have different mindsets, and discovering new cultures.
An example of a concluding sentence:
Participants of student exchange programs usually return more driven and eager to develop both themselves and their country.
A conclusion plays a critical role in understanding the entire paper. It summarizes the body and leaves the final impression. Besides, it may push the readers on further investigation of the issue.
To make your argumentative essay conclusion powerful, it is not enough just to summarize the arguments. It has to synthesize your ideas and show the connection between them. In other words, your points should be summarized and analyzed.
Moreover, a conclusion refers to the thesis statement . A mere restatement of the central idea is not the most successful way of finishing your paper. You should try to develop it to demonstrate the reason you've written the previous paragraphs.
One more tip:
Give the audience an incentive to explore the topic more in-depth. Insert the questions for further investigation at the end of your essay. It would play a significant role in making an impressive conclusion.
To sum up, studying abroad is beneficial as it helps a person evolve and perceive a world from new perspectives. It is an opportunity for a participant to explore the world, meet new people, gain valuable knowledge and experience, and broaden their horizons. Education abroad might pose problems like homesickness, loneliness, and trouble with getting accustomed to a new environment. However, all of them can be easily overcome if a student is flexible and eager to become autonomous and independent.
The list of references is a crucial part of any argumentative essay. It should contain all the sources the writer uses in the paper.
Before organizing your reference list , double-check your argumentative essay format. Is it written in MLA, APA, or maybe in Chicago style? How many references does the professor expect you to include? What kind of sources are you required to use?
After figuring out these issues, move to the format requirements of the writing style you use for your paper. The most popular ones are APA (7th edition), MLA, and ChicagoAD (author-date) styles. Below, you can find the examples of a reference for the same book in different formatting styles.
Did you develop a good outline? Congratulations! You are almost done with the essay. Now, you need to fill in the blanks and create a final version of your paper. Here is where you need to demonstrate a high level of your writing skills.
Make sure your paper has no logical fallacies. Information from an untrustworthy source, a hasty generalization, or a false conclusion may put your reliability as an author under threat. So double-check all the data you include in your essay. Moreover, make sure all your statements are well-developed and supported by valid evidence.
Check your argumentative essay structure . All the arguments should refer to the thesis statement and must be presented in the logical sequence. The supporting evidence and examples have to be inserted in the text logically, according to the arguments.
Pay enough attention to the citations. References and in-text citations are incredibly tricky. Always check every detail according to your essay format. If you are unsure of specific issues, refer to a citation guide and make your paper free of formatting mistakes.
Ensure the coherence of your argumentative essay. Often, the paper's material seems raw only because it is presented without a logical connection. To ensure a smooth connection between the ideas, use transitions between the paragraphs and linking words inside them. Insert them in the text to connect the points. As a result, you will have a coherent essay with the logical flow of the arguments.

The final step of your writing process is editing and proofreading. Although it is not that energy and time consuming, it still plays a critical role in the work's success.
While writing your argumentative paper, plan your time accordingly. This will provide you with an opportunity to polish your essay before submitting it. And take a look at our checklist and always use it to improve your papers:
NO first and second person. Use only the third person in your argumentative essay. It is a general requirement for any kind of academic paper.
NO slang. The word choice is an essential part of the essay writing process. Ensure you use only formal vocabulary and avoid using informal language (jargon, slang, etc.).
NO unchecked words. Sometimes, words can raise questions and lead to misunderstandings. If you are unsure whether the term is used appropriately, double-check its meaning or replace it with another.
NO plagiarism. While proofreading, make sure your citations are either properly paraphrased or taken in quotation marks. You can change the sentence structure to avoid plagiarism.
NO minor mistakes. Grammar, spelling, punctuation play a crucial role. Want to make your paper look professional? Make sure it is free of minor mistakes then.
Argumentative Essay Topics
Should student-athletes benefit from sports?  
Do celebrities really have influence on people behavior?  
Will decriminalization of drugs increase drug menace?  
Does social and environmental reporting promote organizations' financial success? 
Should online learning be promoted?  
Can space exploration resolve human problems?  
Is success really the outcome of hard work?  
Is there discrimination against women in sports?   
Will banning tobacco sales promote public health?  
Is euthanasia a clemency?  
Should college education be free and accessible for every student?  
Should football be banned for being too dangerous?  
Is it time to change social norms ?  
Should public servants' strikes be prohibited?  
Does media create a negative image of ageing and older people?  
Is capitalism the best economic system?  
Can children under 18 make an appropriate decision on getting tattoo ?  
Should net neutrality be protected?  
Can an improper use of social media provoke a family crisis?  
Is it right to use animals in biomedical research ?  
Does the climate change affect our indoor environment? 
Are children's crimes a result of poor parenting?  
Should health care be universal?  
Does the increased use of technology hurt students' efficiency? 
Is transformative education a key to the system modernization?  
Why should patients have access to truthful information?  
How does language barrier affect health care access?  
Would allowing adoption by same-sex couples benefit the country's child welfare system? 
Is spanking children a proper way to improve their behavior?  
Does gun control law lowers crime rates?  
Will ban on spamming improve users' internet experience?  
Should behavior be made illegal because it's immoral?  
Is globalization really a progress?  
Does aid to developing countries bring more harm than good?  
Can parents improve children mental health by restricting internet use ?  
Is trusting our senses the best way to get the truth?  
Why parents should not have the right to choose their children based on genetics.  
Is college education really worth it? 
Will wearing a body camera by police officer enhance public trust?    
Immigration : a benefit or a threat?  
Is it a duty of adult children to take care of their elderly parents?  
Should abortions be legal?  
Are agents an integral part of professional sports?  
Will ban of cellphones while driving decrease the car accident rates? 
Should marijuana be legal for medical use?  
Is veganism diet universally beneficial?  
Should museums return artefacts?  
Is water birth beneficial for women's health?  
Will paying people to stay healthy benefit the nation in the long-term perspective?  
Is obesity a disease or a choice?  
It is up to you to decide how many parts to include in your essay. However, the 5 paragraph structure is the most appropriate model for an argumentative paper. So, write an introduction, a conclusion, and three body paragraphs.
The pronoun "you" is acceptable for informal writing. Yet, in academic papers, avoid using the second person. The same situation is with the first person. Generally, academic papers require the use of the third person.
A hook aims to grab the readers' attention. Thus, you could start your essay with an interesting fact about your issue. Another way to create a catchy hook is to prove the audience the relatability of your topic. Make the readers want to explore your essay by demonstrating the significance of your issue.
Yes, you can. A question might become a compelling hook. Just make sure that it is profound, thought-provocative, and concise. A too broad or complicated question will only confuse your readers.
A title is an essential part of the essay since it causes the first impression. While selecting a heading, take into consideration the following points:
1. The title must be catchy.
2. It has to be not too long (5-12 words).
3. The title has to reflect the topic of the paper.
4. It should not be too complicated: the simpler – the better.
Thank you for visiting our page! We hope the information was helpful and insightful. Do you have friends who seek help with writing an argumentative essay? Share our article with them. And don't forget to leave your comments!
Sample Argument Essays: Mesa Community College
Argument: The Writing Center, University of North Carolina at Chapel Hill
Tips on How to Write an Argumentative Essay: Grace Fleming, ThoughtCo
Tips for Organizing an Argumentative Essay: Judith L., Beumer Writing Center, Valparaiso University
Argumentative Essay: Oya Ozagac, Bogazici University, Online Writing Lab
Argumentative Essays: Purdue Online Writing Lab, College of Liberal Arts, Purdue University
How to Write an Argumentative Essay Step by Step: Virginia Kearney, Owlcation
Counterargument: Gordon Harvey for the Writing Center at Harvard University
Basic Steps in the Research Process: North Hennepin Community College, Minnesota
How to Recognize Plagiarism, Overview: School of Education, Indiana University Bloomington
15 Steps to Good Research: Georgetown University Library
Share to Facebook
Share to Twitter
Share to LinkedIn
Share to email
Recommended for You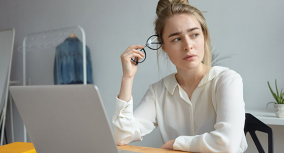 How to Write about a Topic You Lack Interest in [2023]
During their school years, students may not always have the opportunity to select a topic for their essay or research paper. Instructors tend to assign one or offer a list of ideas that might not seem engaging. Moreover, even the topic that you choose yourself can sometimes end up being...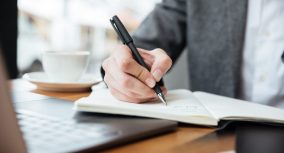 How to Write a Successful College Essay: Topics, Samples, & Tips
Sorry to disappoint you, but if you think that your high scores and grades would be enough to get accepted into the university of your dreams, you're wrong… The best colleges worldwide, such as the Ivy League schools receive applications from thousands and thousands of talented students. You gotta stand...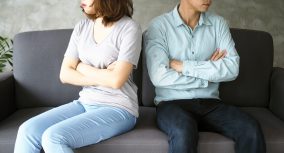 Persuasive & Argumentative Essays about Divorce: Free Tips
A divorce is a life-changing experience that affects spouses and their children (if there are any). Since divorce rates are relatively high in modern society, more and more people face this problem nowadays. When you are assigned to compose an argumentative essay about divorce, you should be as careful as...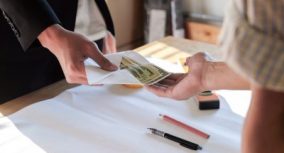 How to Stop Corruption Essay: Guide & Topics [+4 Samples]
Corruption is an abuse of power that was entrusted to a person or group of people for personal gain. It can appear in various settings and affect different social classes, leading to unemployment and other economic issues. This is why writing an essay on corruption can become a challenge. One...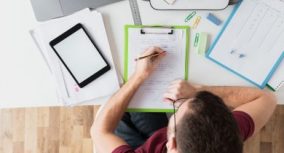 1000-Word Essays: Writing Guide + FAQ
Do you have to write an essay for the first time? Or maybe you've only written essays with less than 1000 words? Someone might think that writing a 1000-word essay is a rather complicated and time-consuming assignment. Others have no idea how difficult thousand-word essays can be. Well, we have...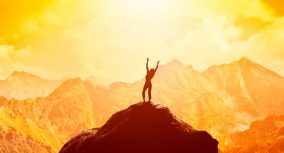 If I Could Change the World Essay: Examples & Writing Guide
To write an engaging "If I Could Change the World" essay, you have to get a few crucial elements: The questions that define this paper type: What? How? Whom? When? Where? The essay structure that determines where each answer should be; Some tips that can make your writing unique and original. Let us...
How to Write an Essay Outline in 4 Steps

An essay outline is essentially an essay's skeleton. It's a text representation of an essay's thesis and key supporting points. 
An essay outline serves multiple purposes, including helping its writer organize their thoughts before they start writing, giving readers a quick synopsis of the essay, and acting as a roadmap for the writer to follow as they work through their supporting paragraphs. Writing an essay outline is a fairly straightforward process, and in this blog post, we'll walk you through it. 
Give your essays extra polish Grammarly helps you write with confidence Write with Grammarly
What is an essay outline?
An essay outline is an informal document that lists and orders the parts of an essay so the writer can stay on track and make sure they don't miss anything. Because it's informal, an outline is usually written in incomplete sentences, similar to notes. This can make it easier for you to determine the most effective way to transition between paragraphs and the ideal order in which to present your supporting paragraphs. 
Outlining is an important early stage in the writing process . It's where you organize all the thoughts and insights you brainstormed into a neat roadmap to follow as you write. If you get stuck as you're writing your essay, your outline is there to help you get back on track. 
It's not uncommon for professors to require their students to submit essay outlines before getting started on their essays. Usually, this is so the professor can make sure each student is on the right track in terms of choosing an essay topic that has a sufficient amount of sources to reference, that it fits the parameters of the assignment, and that the student understands the assignment. 
Basic parts of an essay
Although every essay is unique, they all adhere to the same basic essay structure . Every essay starts with an introduction section, follows it with at least one body paragraph that supports the points made in the introduction, then wraps up with a conclusion section that reiterates the author's thesis and summarizes the body paragraphs. 
Introduction
The first section of your essay is called the introduction. As this name implies, this is where you introduce the topics you'll be covering in your essay. It's also where you state your thesis , the definitive sentence where you make your argument clear. 
Body sections
Your essay might only need two supporting paragraphs, or it could need four or five (or more). Unless your professor assigned a specific number of body paragraphs for your essay, how many of these you write is your call. 
If you're supporting your thesis with multiple sources, a general rule to follow is one body paragraph per source cited. However, the type of essay you're writing might require you to deviate from this. For example, in a compare-and-contrast essay, you'll write one section (at least one paragraph long) for each comparison and contrast you make. In an analytical essay, you'll write one body section for each point you make to support your thesis. 
Once you reach your conclusion , you're almost there! This is the part of your essay where you wrap it up and summarize the points you made in your body paragraphs. If you have any final thoughts or perspectives you want to impress on your reader before they finish reading your essay, this is where you make them. 
4 steps for writing an essay outline
So you're sitting at your desk, ready to write your outline. Great!
…how do you get started?
Just follow these four steps to craft an outline that makes the rest of the writing process simple. 
1 Determine your objective
Think about your thesis statement. You might not have the exact wording at this point, but you should have a general idea of the point you'll make and defend in your essay. Having a clear objective enables you to work through your brainstorming notes and craft an outline that hits all the necessary points you need to support that objective. 
2 Filter out the fluff
When you brainstormed, you explored every possible avenue to go down in your writing and every potential piece of information to include. 
Now it's time to go through your brainstorming notes and pick out the points that will most effectively achieve your goal for your essay. For each piece of information you jotted down, ask yourself "how does this prove my point?" If you can answer that question with a clear, thoughtful response, add it to your list of points to make in your essay. 
3 Identify the points you'll make in each paragraph
Using the list of points you wrote down, identify the key arguments you'll make in your essay. These will be your body sections. For example, in an argumentative essay about why your campus needs to install more water fountains, you might make points like: 
Providing water fountains helps students save money
Fountains reduce plastic waste
Readily available water can cut down heat exhaustion incidents
Jot down the facts, anecdotes, and statistics that support each of these arguments. For example, you might cite the number of disposable water bottles recovered from campus grounds last year in your section on how water fountains reduce plastic waste. These supporting points are part of your essay outline. 
4 Write your outline using a standard template
With your key topics and supporting points clearly defined, it's time to actually write your outline. Using a template for the type of essay you're writing (more on that in the next section), format your key points into a clear, organized frame that you'll flesh out with content when you write your first draft. 
Essay outline examples
Although every outline follows the same general structure, there are a few key differences to keep in mind when you're outlining different kinds of essays. Take a look at how these example outlines for various essay types are similar as well as where they differ: 
Argumentative essays
Here is an example outline argumentative essay :
Title: Italian Ice is a Superior Dessert to Ice Cream
Introduce the differences between Italian ice and ice cream, touch on how popular each is.
Thesis: Italian ice is a healthier, more refreshing, more environmentally friendly dessert than ice cream. 
Cite the average amount of calories in a serving of Italian ice vs. ice cream
Cite how Italian ice thus fits more easily into most consumers' daily caloric allotment
Discuss the benefits of consuming vegan vs. animal-sourced products
Discuss how Italian ice is vegan, making it accessible to both vegans and non-vegans and a healthier, more environmentally conscious choice for all
Because of the lack of dairy, Italian ice is a more refreshing treat than ice cream on a hot day
Discuss anecdotes about dairy making consumers feel hotter and not refreshed
Reiterate why Italian ice is a better dessert than ice cream and summarize supporting points.
Admissions essays
Take a look at this admissions essay outline: 
Title: Arigato, Sato Sensei
My Japanese teacher was the most influential teacher I had in high school because she taught me more than just a language—she taught me how language shapes perspective. 
Thesis: Choosing to study Japanese in high school changed my perspective on myself, my community, and my role in society 
Discuss how I struggled in Japanese class and wanted to give up
State how Sato Sensei encouraged me to keep trying instead of changing to another language
Learning Japanese was more than memorizing vocabulary and copying hiragana and katakana; it's understanding Japanese cultural perspectives and concepts versus Western ones
How Japanese language skills enabled me to succeed during my summer abroad
How I understood cultural nuances through my understanding of the language
With the perspective I developed as an American student who studied Japanese, I'm well-equipped to succeed as an international business major. 
Persuasive essays
Here's an example of a persuasive essay outline: 
Title: We Need More Security Cameras in the Student Parking Deck
Vehicle break-ins are far too common on campus
Thesis: The current level of parking deck security is insufficient
State car break-in statistics and any related stats, like the average cost of repairs to broken-into vehicles and value of goods stolen
Discuss the intangible value of increased security with quotes and anecdotes
Cite statistics on how other campuses reduced break-ins by installing more security cameras
State the actual cost of installing sufficient security
Summarize the points made and emphasize how community safety should be a top priority for campus administration. Then, reiterate how more security cameras in the parking deck would improve safety. 
Personal essays
Here is an outline example for a personal essay :
Title: The Two Best Birthdays of my Life
Introducing your feelings about birthdays and how you like to celebrate yours
Thesis: The two best birthdays of my life were my 17th and 22nd
I got my driver's license and drove to my first concert with my best friends
I still have the ticket stub and wristband from that night
At first, I thought everybody had forgotten my birthday. I was devastated
Then, my siblings surprised me by traveling six hours to pick me up and take me to the art exhibit I'd been wanting to see
My 17th and 22nd birthdays were particularly meaningful because of the points cited above. 
Perhaps finish with a parting thought on looking forward to more great birthday celebrations
 Outlining is just one step to great writing
Once you're finished writing your outline, follow the rest of the writing process steps to complete your essay. 
When it's time to edit your work, Grammarly can help you polish your draft into a perfectly publishable piece of writing. Grammarly catches spelling mistakes, grammar errors, and gives you feedback on all the tones present in your writing to help you make any necessary adjustments to strike a clear, consistent tone that accurately communicates exactly what you need to say.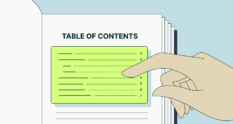 How to Write an Argumentative Essay: Step By Step Guide
10 May, 2020
9 minutes read
Author: Tomas White
Being able to present your argument and carry your point in a debate or a discussion is a vital skill. No wonder educational establishments make writing compositions of such type a priority for all students. If you are not really good at delivering a persuasive message to the audience, this guide is for you. It will teach you how to write an argumentative essay successfully step by step. So, read on and pick up the essential knowledge.
What is an Argumentative Essay?
An argumentative essay is a paper that gets the reader to recognize the author's side of the argument as valid. The purpose of this specific essay is to pose a question and answer it with compelling evidence. At its core, this essay type works to champion a specific viewpoint. The key, however, is that the topic of the argumentative essay has multiple sides, which can be explained, weighed, and judged by relevant sources.
Check out our ultimate argumentative essay topics list!
This essay often explores common questions associated with any type of argument including:
Argumentative VS Persuasive Essay
It's important not to confuse argumentative essay with a persuasive essay – while they both seem to follow the same goal, their methods are slightly different. While the persuasive essay is here to convince the reader (to pick your side), the argumentative essay is here to present information that supports the claim.
In simple words, it explains why the author picked this side of the argument, and persuasive essay does its best to persuade the reader to agree with your point of view.
Now that we got this straight, let's get right to our topic – how to write an argumentative essay. As you can easily recognize, it all starts with a proper argument. First, let's define the types of argument available and strategies that you can follow.
Types of Argument
When delving into the types of argument, the vocabulary suddenly becomes quite "lawyerish"; and that makes sense since lawyers stake their whole livelihood on their ability to win arguments. So step into your lawyer shoes, and learn about the five kinds of arguments that you could explore in an argumentative paper:
Claims of cause and effect
This paper focuses on answering what caused the issue(s), and what the resulting effects have been.
Claims of definition
This paper explores a controversial interpretation of a particular definition; the paper delves into what the world really means and how it could be interpreted in different ways.
Claims of Fact
This argumentative paper examines whether a particular fact is accurate; it often looks at several sources reporting a fact and examines their veracity.
Claims of Policy
This is a favorite argumentative essay in government and sociology classes; this paper explores a particular policy, who it affects, and what (if anything) should be done about it.
Claims of Value
This essay identifies a particular value or belief and then examines how and why it is important to a particular cohort or a larger, general population.
The aim of argument, or of discussion, should not be victory, but progress. Joseph Joubert
Argument Strategies
When mulling over how to approach your argumentative assignment, you should be aware that three main argument strategies exist regarding how exactly to argue an issue: classical, Rogerian, Toulmin.
Classical Argument
This argument structure dates back to the ancient Greeks and Romans. In this strategy, the arguer introduces the issue, provides context, clearly states their claim, provides key arguments backed by lots of evidence, and nullifies opposing arguments with valid data.
Rogerian Argument
Hate conflict? This may be the argumentative paper strategy for you. At its core, this strategy works to identify compromise aspects for both sides; this approach works to find commonality and an ultimate agreement between two sides rather than proclaiming a winner or loser. The focus in this argument is compromise and respect of all sides.
Toulmin Argument
Remember Spock? This is his type of strategy; the Toulmin approach focuses solely on logic to persuade the audience. It is heavy on data and often relies on qualities to narrow the focus of a claim and strengthen the writer's stance. This approach also tends to rely on exceptions, which clearly set limits on the parameters of an argument, thus making a particular stance easier to agree with.
With that in mind, we can now organize our argument into the essay structure.
Have no time to write your essay? You can buy argumentative essay tasks at Handmade Writing. Our service is available 24/7.
Argumentative essay Example
Organizing the argumentative essay outline.
An argumentative essay follows the typical essay format: introduction, body paragraphs, and conclusion. However, the body paragraphs are structured a bit differently from other body paragraphs. Surely, not something you can see in a cause and effect essay outline .
While the introduction should still begin with an attention-grabbing sentence that catches the reader's interest and compels him or her to continue reading and provides key background information, the following paragraphs focus on specific aspects of the argument.
Let's begin with the introduction.
Related Post: How to write an Essay Introduction ?
Introduction Paragraph
As its name suggests, this paragraph provides all the background information necessary for a reader unfamiliar with the argumentative essay topic to understand what it's about. A solid introduction should:
Begin with a descriptive title that communicates your position regarding the topic
Rhetorical question
Personal anecdote
Provide necessary background, including definitions of any relevant words
End with a thesis statement that communicates your position
Stuck with your essay task? No more struggle! HandMadeWriting is the top essay writing service. Our online essay writer service not only guides you on writing papers, it can write a high-quality essay for you.
Body Paragraphs
Body paragraphs can range in size from six to fifteen or more sentences. The goal of these paragraphs is to support the thesis statement. Recommended areas of focus for the body paragraphs within an argumentative paper include:
Identifying and explaining the problem
Identifying the two (or more) sides to the problem
Exploring the side the writer believes is more appropriate than the others
Shooting down the other sides, with evidence
Recommending a course of action for the reader
One important way how this essay differs from other kinds is its specific nature. At the end of reading such an essay, the audience should clearly understand the issue or controversy and have enough information to make an informed decision regarding the issue. But what compels an audience make an informed decision? Several things!
Authoritative sources (experts in their field)
Real-world examples
Attributable anecdotes
In this paragraph, often the shortest of all the paragraphs, the writer reviews his or her most compelling reasons for taking a particular stance on an issue. The persuasion should be strong here, and the writer should use combative language including examples such as:
"then" statements
There can be no doubt
Without immediate action
Research strongly supports
It is also appropriate to refute potential opposition in the conclusion. By stating the objections readers could have, and show why they should be dismissed; the conclusion resonates more strongly with the reader.
Check our guide if you have any other questions on academic paper writing!
Argumentative Essay Sample
Be sure to check the sample essay, completed by our writers. Use it as an example to write your own argumentative essay. Link:  Argumentative essay on white rappers' moral rights to perform .
Remember : the key to winning any argument should be reliable sources — the better, the more trustworthy your sources, the more likely the audience will consider a viewpoint different from their own.
And while you may feel a deep passion towards a particular topic, keep in mind that emotions can be messy; this essay should present all sides to the argument respectfully and with a clear intention to portray each of them fairly.
Let the data, statistics, and facts speak loudly and clearly for themselves. And don't forget to use opinionated language — using such diction is a must in any strong argumentative writing!
Best Essay Writing Services 2023
Student life can often be quite challenging because students have to deal with challenging college essay writing assignments. To facilitate the learning process, many services help you complete written work and get high scores. Now we will tell you about the best services that you can turn to and get high-quality papers. Essay Writing Service […]
A life lesson in Romeo and Juliet taught by death
Due to human nature, we draw conclusions only when life gives us a lesson since the experience of others is not so effective and powerful. Therefore, when analyzing and sorting out common problems we face, we may trace a parallel with well-known book characters or real historical figures. Moreover, we often compare our situations with […]
Ethical Research Paper Topics
Writing a research paper on ethics is not an easy task, especially if you do not possess excellent writing skills and do not like to contemplate controversial questions. But an ethics course is obligatory in all higher education institutions, and students have to look for a way out and be creative. When you find an […]
Sorry, your request has been denied.