We use cookies to give you the best experience possible. By continuing we'll assume you're on board with our cookie policy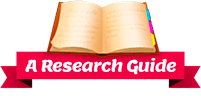 How to Use Visual Imagery in Poetry
What is imagery, what is concrete detail, what are poetry images, types of imagery, how to use successfully imagery in poetry.
Find a perfect location: Pick a public space, where people are passing—it may be a coffee shop, library, bus stop, school quadrangle, etc. Make sure, this is a place you are well attached or conversant with: Choosing a well known area gives your mind an edge, when it comes to imagery. Stay in that place for nothing less than 30minutes.
Be observant: Using all your five senses, observe most of the things occurring in that environment.
Make detailed and organized notes: the main aim of observing is to draw inferences, observations and conclusions, where they may fit. Pen down your random observations; record them in any form you prefer, with all the details you can garner. Do this or at least 20 distinctive images that arouse your attention.
Go serene:the usefulness of going serene is to make sure your brain is in the best condition to remember all you experienced and serenity plays a large role in brain memory. After getting the clear image of those 20 elements; spend another 30minutes in serenity—alone and focused.
Mediate on each element on the list: mull over the strongest memories your mind can recollect from your experience in that environment, try to recapture the elements noted in the list.
Keep repeating till the images are stuck:Repeat this process until your mind is able to paint for you, a picture that is well defined, heavily detailed and worthy of reckoning.
Depict the place from which you garnered your data using continual phrases as a refrain (such as "the queen guards are here").
Describe people using non-human metaphors.
Try your best to paint the elements you noted in the landscape in a more literary manner and if opportune, make it rhyme.
After making a lot of descriptions, which are not necessarily bounded by the elements you observed, try combining the descriptive phrases in ways that makes sense or arouses interest. Even if you're not good at concocting rhymes, you should make every verse go in line with the next one and so on.
Make the introductory verses unique and simple. You can try painting a little part of the landscape first, in great detail before proceeding to other elements. Peradventure you want to deviate from the environment details into a bigger concept, which is not bounded by the imagery of the environment, it is allowed but it must be cohesive and appealing even I it won't make any logical sense.
A Deep Dive Into Imagery
"The back, The yoke, The yardage. Lapped seams, The nearly invisible stitches Along the collar Turned in a sweatshop By Koreans or Malaysians Gossiping over tea And noodles on their break."
Final Thoughts
By clicking "Log In", you agree to our terms of service and privacy policy . We'll occasionally send you account related and promo emails.
Sign Up for your FREE account
Jud's Creative Writing Medley
Artwork, haiku, poetry, stories, novels, literary essays & thesis.
IMAGERY IN POETRY
What is meant by imagery and what roles does it play in poetry?  Is a poem without imagery possible?
According to Abrams:
          "Imagery" … signif[ies] all the objects and qualities of sense perception referred to in a poem … whether by literal description, by allusion, or in the vehicles … of its similes and metaphors. (Abrams, 1993, p. 86 )
The use of imagery collectively can include more than the five senses – sight, sound, touch, taste, and smell.  It can also include the perception of movement and the notion of temperature.  Imagery can also focus narrowly on "visible objects and scenes" (ibid, p. 87), or figuratively which incorporates the use of symbols, themes, and motifs as well as similes and metaphors.
An effective piece of imagery of these types is the second stanza of 'Goodbye' by Walter de la Mare (Norton p. 907).
A hardening darkness glasses the haunted eye, Shines into nothing the watcher's burnt-out candle, Wreathes into scentless nothing the wasting incense, Faints in the outer silence the hunting-cry. (ibid, p. 907, lines 5-8)
About the moment of approaching death, the images are evoked by the use of sensory and metaphorical description.
Between the years of 1912 and 1917 there flourished in America a poetic movement called Imagism.  Amy Lowell voiced their proposals "for a poetry which, abandoning conventional poetic materials and versification, is free to choose any subject and to create its own rhythms, uses common speech, and presents an image that is hard, clear, and concentrated." (Abrams, 1993, p.88)  This led to poems in free verse, concise, opinionless, often juxtaposing opposing or unrelated images to create the whole.
Ezra Pound's famous poem 'In a Station of the Metro' (Norton, p. 963) fits these parameters precisely.  The title appears to be a part of the poem, placing it in a context, a setting –
         The apparition of these faces in the crowd;           Petals on a wet, black bough.           (ibid, p. 963, lines 1-2)
The imagery is sparse, concise, expressing in those few words a wealth of images that seem at odds with each other while contributing to the overall impression of looking down into the underground railway station at the upturned faces.  Pound describes a visual experience without comment.
In his poem 'The Garden' (Norton, p. 962) Pound describes a scene in Kensington Gardens, not passing judgement but commenting socially.  He juxtaposes the image of the wafting, fragile lady "dying piecemeal / of a sort of emotional anemia" (ibid, p. 962, lines 3-4) against that of the street urchins "a rabble / Of the filthy, sturdy, unkillable infants of the very poor." (ibid, p. 962, lines 5-6)   She is directionless while they are an organised group.  He follows this with the comment linked to its biblical counterpart "They (the meek) shall inherit the earth." (ibid, p. 962, line 7)  By its imagery it evokes the physical endurance of the poor and the sense of apathy and  isolation which is the fate of the upper class –
          In her is the end of breeding.
          Her boredom is exquisite and excessive.           She would like some one to speak to her,           And is almost afraid that I                     will commit that indiscretion.           (ibid, p. 962, lines 8-12)
An example of an image-bound poem, where the description creates a clear, hard visual picture, is 'Poem' by William Carlos Williams (Norton, p. 946).  While it has a visible structure, with its four three-line stanzas, it is an illusion.  Written in free verse, each stanza runs over into the next, nothing rhymes, and its rhythms are of common speech.  The subject matter is simple, domestic, involving the movement of a cat, over a jamcloset and into an empty flowerpot.
His poem 'The Bull' (Norton, p. 946) is more descriptive, utilising figurative language and symbolic references to create the imagery.  The bull is likened to a God in captivity – "Olympian" yet "ringed, haltered, chained / to a drag" (ibid, p. 946, lines 2-3).  Stanzas two and three describe his solitary life and physical actions literally, moving into stanza four which deals with the philosophy of time passing – is it different for Gods?  In the next two stanzas Williams turns to metaphorical allusions to connote the unreality of his appearance and existence – "his substance hard / as ivory or glass-". (ibid, p. 946, lines 21-22)  Finishing in the last stanza with a visual description, with a metaphorical twist in the last line, which undermines the picture of strength and durability previously created –
he nods the hair between his horns and eyes matted with hyacinthine curls (ibid, p. 946, lines 26-29)
Williams implies that the bull, like his curls, is as fragile and impermanent as a flower.
Influenced by the Imagists, T S Eliot's imagery in his 'Preludes' (Norton, p. 997-8) is concise, sensory, metaphorical, evocative.  "The burnt-out ends of smoky days" (ibid, p. 997, line 4) conjures up an atmospheric image linked mentally with the butts of cigarettes, the dregs, the grimiest endings of things.  The poem abounds with sensory images "A lonely cab-horse steams and stamps" and "the sparrows in the gutters", "with smell of steaks in passageways", "of faint stale smells of beer", "early coffee stands", "withered leaves", "a blanket", "soiled hands", and "short square fingers stuffing pipes". (ibid, pp. 997-8, lines 12, 32, 2, 15,18, 7, 24, 38, 43)  Williams comments "I am moved by fancies that are curled / Around these images, and cling:" (ibid, p. 998, lines 48-9) revealing the importance of imagery to him and his poetry.
Also influenced by the Imagists, Wallace Stevens used precise imagery to invoke the difference between the order of the man-made and the chaos of nature in his poem 'Anecdote of the Jar' (Norton, p. 931)  He describes the "slovenly wilderness / … that sprawled around, no longer wild." (ibid, p. 931, lines 4 & 6) in contrast to the jar that was "gray and bare /…. round upon the ground / And tall and of a port in air". (ibid, p. 931, lines 10, 7-8)  Yet this man-made object was inanimate, unable to give life to "bird or bush" (ibid, p. 931, line 11) as the uncontrolled nature could.
While I believe it is possible to have poetry that contains no opinions, I do not believe that poetry can exist without imagery.  Emotional, political, Romantic, and even Postmodern poetry all rely on images to carry their 'message', to give their content its context.
(C) Jud House 22/11/1998
BIBLIOGRAPHY
Abrams, M H (1993)  A Glossary of Literary Terms 6 th Edition.  Fort Worth:  Harcourt Brace College Publishers.
Allison, Barrows, Blake, Carr, Eastman, & English Jnr; + Stallworthy (essay) (1983)  The Norton Anthology of Poetry 3 rd Edition.  New York:  W W Norton & Company. (Referred to as NORTON)
Share this:
Leave a reply cancel reply.
Fill in your details below or click an icon to log in:
You are commenting using your WordPress.com account. ( Log Out / Change )
You are commenting using your Facebook account. ( Log Out / Change )
Connecting to %s
Notify me of new comments via email.
Notify me of new posts via email.
Already have a WordPress.com account? Log in now.
Follow Following
Copy shortlink
Report this content
View post in Reader
Manage subscriptions
Collapse this bar
Free Samples
Premium Essays
Editing Services Editing Proofreading Rewriting
Extra Tools Essay Topic Generator Thesis Generator Citation Generator GPA Calculator Study Guides Donate Paper
Essay Writing Help
About Us About Us Testimonials FAQ
Studentshare
Imagery in Christopher Marlowe's Poetry
Imagery in Christopher Marlowe's Poetry - Essay Example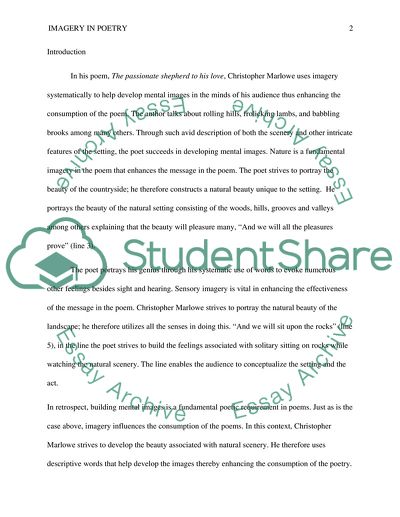 Subject: English
Type: Essay
Level: Masters
Pages: 1 (250 words)
Downloads: 6
Author: anabrakus
Extract of sample "Imagery in Christopher Marlowe's Poetry"
In his poem, The passionate shepherd to his love, Christopher Marlowe uses imagery systematically to help develop mental images in the minds of his audience thus enhancing the consumption of the poem. The author talks about rolling hills, frolicking lambs, and babbling brooks among many others. Through such avid descriptions of both the scenery and other intricate features of the setting, the poet succeeds in developing mental images. Nature is fundamental imagery in the poem that enhances the message in the poem.
The poet portrays his genius through his systematic use of words to evoke numerous other feelings besides sight and hearing. Sensory imagery is vital in enhancing the effectiveness of the message in the poem.
Christopher Marlowe strives to portray the natural beauty of the landscape; he, therefore, utilizes all the senses in doing this. "And we will sit upon the rocks" (line 5), in the line the poet strives to build the feelings associated with solitary sitting on rocks while watching the natural scenery. The line enables the audience to conceptualize the setting and the act. In retrospect, building mental images is a fundamental poetic requirement in poems. Just as is the case above, imagery influences the consumption of the poems.
stopping by woods on a snowy evening poem analysis
Cited: 0 times
Copy Citation Citation is copied Copy Citation Citation is copied Copy Citation Citation is copied
CHECK THESE SAMPLES OF Imagery in Christopher Marlowe's Poetry
Shakespeare's 'master mistress' and the dilemma of his sexuality, the passionate shepherd to his love by christopher marlowe, human sexuality and diversity in the renaissance drama, comparing and contrasting the passionate sheppard to his love and the nymphs reply to the shepphard, building a pc from scratch.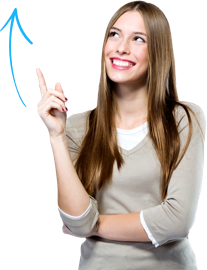 TERMS & CONDITIONS
PRIVACY POLICY
COOKIES POLICY
Home — Essay Samples — Literature — Literary Devices — Analyzation of Imagery

Imagery Analysis in Homer's Iliad and Euripides Bacchae
Categories: Homer Literary Devices
About this sample

Downloads: 94
Works Cited
Ahrens, R. (1993). The Practice of Poetry: Reconsiderations of Louis Zukofsky's "A". Oxford University Press.
Attridge, D. (2000). Poetic Rhythm: An Introduction. Cambridge University Press.
Berg, J. (2012). Introduction to Ecocriticism. Routledge.
Bode, C. (2016). Memory, Metaphor, and Aby Warburg's Atlas of Images. Cornell University Press.
Culler, J. (2011). Literary Theory: A Very Short Introduction. Oxford University Press.
Homer. (1998). The Iliad. Trans. Robert Fagles. Penguin Classics.
Mendelssohn, M. (2003). The Sublime in Kant and Beckett: Aesthetic Judgment, Ethics, and Literature. University of California Press.
Miller, J. (1994). The Odyssey of Political Theory: The Politics of Departure and Return. University of Chicago Press.
Murray, P. (2003). Representing the Unpresentable: Historical Images of National Reform from the Qajars to the Islamic Republic of Iran. Syracuse University Press.
Verity, A. (2013). Euripides' "Bacchae": A Student Guide. Bloomsbury Academic.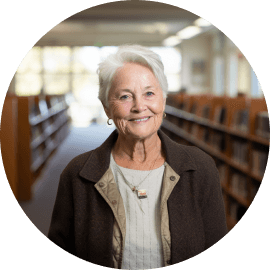 Cite this Essay
Let us write you an essay from scratch
450+ experts on 30 subjects ready to help
Custom essay delivered in as few as 3 hours
Get high-quality help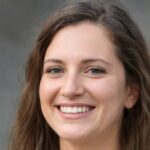 Verified writer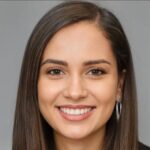 + 120 experts online
By clicking "Check Writers' Offers", you agree to our terms of service and privacy policy . We'll occasionally send you promo and account related email
No need to pay just yet!
Related Essays
2 pages / 1010 words
3 pages / 1355 words
7 pages / 3040 words
2.5 pages / 1070 words
Still can't find what you need?
Browse our vast selection of original essay samples, each expertly formatted and styled
Related Essays on Literary Devices
Julio Cortázar's short story "House Taken Over" explores the interplay between imagination and reason, blurring the boundaries between the two. The story follows Irene and the narrator, siblings living in their ancestral home. [...]
Judith Ortiz Cofer was a bilingual author and poet, born into Puerto Rican roots but brought up in the United States and was, therefore, fluent in English and Spanish. Being the daughter of a soldier in the United States Army, [...]
The use of symbolism in literature has the power to imbue narratives with layers of meaning, evoking emotions and inviting readers to delve into deeper interpretations. In the case of the short story "Cathedral" by Raymond [...]
Theodore Roethke's poem "My Papa's Waltz" is told from a perspective of a young child who has to experience the drunken actions of his father. This poem touches on the issue of child abuse as the poem goes on to describe the [...]
While lecturing in America, Matthew Arnold wrote his poem "Dover Beach" in 1867. It is a free verse poem and does not follow any specific rhyme scheme and consists of 37 lines and 4 stanzas. Arnold's poem "Dover Beach" poem is [...]
Children grow up believing that war and fighting for their country is the most honorable thing to do. In the poem Dulce Et Decorum Est, the author is saying that dying for your country is sweet and prideful. The poem shows the [...]
Related Topics
By clicking "Send", you agree to our Terms of service and Privacy statement . We will occasionally send you account related emails.
Where do you want us to send this sample?
By clicking "Continue", you agree to our terms of service and privacy policy.
Be careful. This essay is not unique
This essay was donated by a student and is likely to have been used and submitted before
Download this Sample
Free samples may contain mistakes and not unique parts
Sorry, we could not paraphrase this essay. Our professional writers can rewrite it and get you a unique paper.
Please check your inbox.
We can write you a custom essay that will follow your exact instructions and meet the deadlines. Let's fix your grades together!
Get Your Personalized Essay in 3 Hours or Less!
We use cookies to personalyze your web-site experience. By continuing we'll assume you board with our cookie policy .
We can help you get a better grade and deliver your task on time!
Instructions Followed To The Letter
Deadlines Met At Every Stage
Unique And Plagiarism Free