Untold Stories
'there is no greater agony than bearing an untold story inside you' ~ maya angelou.
I Remember the Day I Was Born
I remember the day I was born, the day of my most recent birth. No matter how gradually the memories attempt to fade, nothing has so far succeeded in taking away the sacredness of that moment. Despite the discomfort I felt in my mother's womb, a new lease of life charged through even the tiniest fibre of my being. I cannot remember when exactly my consciousness kicked in, but I know that one day, the sack that had kept me for weeks became tired of me, or I became tired of it, but without any doubts, I truly longed to be freed.
In every corner of my mind, questions flew about flirtatiously, audaciously, unrestricted, like butterflies I had played with before on open fields. But the questions were interrupted by the muffled voices I heard. My father was not in the room; I could tell. A woman was in the room; I knew by the pitch of her voice. I reckoned it was the midwife. She was probably preparing my mother to begin to push me out. I recognised my mother's voice. She had been screaming intermittently; I knew she was in pain. But what could I do? I was not in paradise myself. We both wanted to be freed.
This time around the distress was minimal – especially for my mother – unlike previous births. Shortly after another scream from mother, I felt a squeeze. That was when I started to make the exit for an entrance, an entrance into the world. My eyes remained shut. My head came out first. Perhaps it was the noise around me, the sudden change of environment or the midwife's disruption of my gentle passage, but for some reason I still cannot decipher, my mind turned blank. I lost my sense of consciousness. I lost it for a moment. And then it returned. It returned when the midwife smacked my buttocks. I felt pain, and that made me mildly angry. I resolved to sprinkle drops of disappointment on her expectation. So I kept mute. I would not cry. I held my breath for some time, and then breathed again, but irregularly. I sensed panic in the room, even though no one showed it visibly. Perhaps they thought something was wrong with me, that I had a defect, or worse, that I had died. I received another slap on my buttocks from the midwife. It made me even angrier. So I stopped breathing completely. My body was turning cold, but my consciousness remained.
The midwife and her assistant said nothing to my mother, but my mother knew something was not right. She began to cry. That saddened me. I decided I would start to breathe again, and so, before the midwife could land her merciless hands on me for the third time, I let out a loud cry.
Not long after that, my father was allowed to come to see me. My eyes were still tightly shut, but I sensed the mix of happiness and apprehension that welled up inside him as he held me. The questions that tickled my mind came back again. I was hungry, about to send out a cry signal.  But my father was about to say something. I did not want to interrupt the moment. So, I cooed quietly instead. My meticulous father checked my back.
'The mark I put when he died last year is there,' he said to my mother.
'Will he stay this time?' my mother asked weakly.
A loud silence engulfed the room.
I succumbed to the silence too. It was the same question on my mind. I loved my father. I loved my mother even more. But some things were beyond my control – those uncertainties that accompanied the reality of being a spirit child.
Share this:
7 thoughts on " i remember the day i was born ".
I knew right from the beginning, it was the story of an "abiku" but the story was wow! Refreshingly sweet!
Like Liked by 1 person
Never disappointing…kudos ma'm!
I will for the umpteenth time tell you I will always take my time to read whatever you write. I will allow the hustle and bustle of the insane world to die down before I read a Kemi Ogunniyi piece because it is always worth the wait. Very well put together Kemi, Bravo!
Abiku.. You write beautifully! A certain Babatunde on twitter said you are a fine writer; I believe. 🙂
Simply breathtaking.
Simply breathtaking
I remember, too. This may be fiction, but, from my own experiences, i thought it was real until I started reading the comments. My birth day story is not the same, however, many of the elements do resonate with what I remember.
What do you think? Cancel reply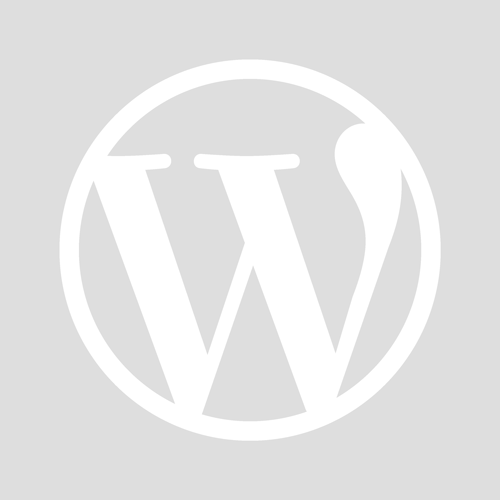 Already have a WordPress.com account? Log in now.
Follow Following
Copy shortlink
Report this content
View post in Reader
Manage subscriptions
Collapse this bar
Undergraduate
High School
Architecture
American History
Asian History
Antique Literature
American Literature
Asian Literature
Classic English Literature
World Literature
Creative Writing
Linguistics
Criminal Justice
Legal Issues
Anthropology
Archaeology
Political Science
World Affairs
African-American Studies
East European Studies
Latin-American Studies
Native-American Studies
West European Studies
Family and Consumer Science
Social Issues
Women and Gender Studies
Social Work
Natural Sciences
Pharmacology
Earth science
Agriculture
Agricultural Studies
Computer Science
IT Management
Mathematics
Investments
Engineering and Technology
Engineering
Aeronautics
Medicine and Health
Alternative Medicine
Communications and Media
Advertising
Communication Strategies
Public Relations
Educational Theories
Teacher's Career
Chicago/Turabian
Company Analysis
Education Theories
Shakespeare
Canadian Studies
Food Safety
Relation of Global Warming and Extreme Weather Condition
Movie Review
Admission Essay
Annotated Bibliography
Application Essay
Article Critique
Article Review
Article Writing
Book Review
Business Plan
Business Proposal
Capstone Project
Cover Letter
Creative Essay
Dissertation
Dissertation - Abstract
Dissertation - Conclusion
Dissertation - Discussion
Dissertation - Hypothesis
Dissertation - Introduction
Dissertation - Literature
Dissertation - Methodology
Dissertation - Results
GCSE Coursework
Grant Proposal
Marketing Plan
Multiple Choice Quiz
Personal Statement
Power Point Presentation
Power Point Presentation With Speaker Notes
Questionnaire
Reaction Paper
Research Paper
Research Proposal
SWOT analysis
Thesis Paper
Online Quiz
Literature Review
Movie Analysis
Statistics problem
Math Problem
All papers examples
How It Works
Money Back Policy
Terms of Use
Privacy Policy
We Are Hiring
The Birth of My Son, Essay Example
Pages: 3
Words: 864
This Essay was written by one of our professional writers.

You are free to use it as an inspiration or a source for your own work.
Need a custom Essay written for you?
Life of each person is a collection of memories, current affairs and expectations of what will happen in future. Most of the events can hardly be remembered, but some of them are carried through the whole life. When looking back to my past, I consider the birth of my son to be the most long-awaited, gripping, and important thing.
A little creature that only weighted 9 lbs has absolutely changed by life. Tahjha's birth has converted both mine and my husband's world into something more than just a routine. From the very moment I realized that I have created another person, the whole idea of living on this planet was turned upside-down. Yusefiman Wright, my husband, has doubled his attention to me and praised our child, and I have never seen him so happy and alert. It is astonishing how a little creature like that influenced our lives. Though, many years have passed since Tahjha was born, I still remember that very day clearly. The sun was shining brightly; the air was still and humid. It seemed like nature was awaiting her birth together with me and my husband. There was a moment when I realized that someone was there with me in the hospital room when I was being prepared for giving birth. It may sound superstitious, but a bird flew inside the room when I was actually in the middle of delivering the baby. It seemed that only I was aware of its presence, but it was so strange and at the same time beautiful that I felt no more pain and even smiled. The bird was soon gone, but the feeling of supernatural stays with me till now. The delivery was not easy though, as far as the baby appeared to be quite big and I was suffering from great pains, due to this reason. The doctor was forcing me to push again and again, but for whatever reason the baby got stuck in the birth canal. Later on, I was told that this happened, because the baby was quite big. My mother, who was present in the room, was really nervous and that was only worsening the situation. Apparently the baby's head was positioned in the wrong way and was not able to go through the birth canal. I was suffering terribly for nearly an hour giving birth vaginally. My doctor stated that such situations commonly happen, but I was already giving up. It was my husband, who was really the one to help and assist me emotionally. Though the pain was awful, I was not offered any type of pain relief, as it might have affected the child. The midwives did a really good job answering my questions and helping me to stay conscious. They were talking about everything they were doing, which kept we confident and distracted me from the pain. Finally, he was born, a creation of purity and innocence, and combination of love and affection.
Needless to say, my daily schedule was completely ruined. I had to rearrange or cancel many appointments and plans. Even my days off were not those carefree moments of doing nothing and being a coach potato anymore. I finally acquired a constant and solid goal in my life. I realized how purposeless my life had been before the birth of my dear son. I was engaged in a rat race of the city, not knowing why and what I am struggling for. My son gave me a true vision of the present and the future. Indeed, I had to spend all my time with him: nursing, helping, guiding, and putting him on the right track. The precious moments of his first steps, his first word, and his first smile will never fade away from my heart and mind. My husband revealed himself as being a true man who was always ready to assist me in any venture. Our child became a key stone in our relationship. Both his physical and financial aid made it possible for us to obtain the best goods and services needed for our precious kid.
Undoubtedly, the first weeks and months after the birth of Tahjha were extremely troublesome. I was overloaded with house work, as far as having a child at home turns the whole house into a big and never-ending mess. I have to admit the fact that I regretted getting pregnant after several sleepless nights, when my son screamed and cried till early morning with no particular reason. However, seeing Tahjha growing up, acknowledging his love and affection for me and my husband, I forgot all the troubles and stress that accompanied his early childhood. Truly speaking, with the birth of my son I have been given a new lease of life, a new boost to continue living and struggling for better life.
It is true that hundreds of experiences influence a person during a lifetime; however, only a few of them can really engrave in his heart and be remembered forever. I was lucky enough to give birth to my son and be able to raise, teach, and take care of her. This was truly the best experience of my life and it should never be forgotten!
Stuck with your Essay?
Get in touch with one of our experts for instant help!
Curriculum Plan and Inclusive Practices, Business Proposal Example
Schizotypal Personality Disorder, Case Study Example
Time is precious
don't waste it!
Plagiarism-free guarantee
Privacy guarantee
Secure checkout
Money back guarantee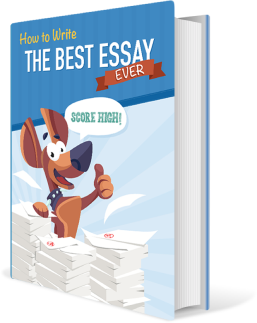 Related Essay Samples & Examples
Voting as a civic responsibility, essay example.
Pages: 1
Words: 287
Utilitarianism and Its Applications, Essay Example
Words: 356
The Age-Related Changes of the Older Person, Essay Example
Pages: 2
Words: 448
The Problems ESOL Teachers Face, Essay Example
Pages: 8
Words: 2293
Should English Be the Primary Language? Essay Example
Pages: 4
Words: 999
The Term "Social Construction of Reality", Essay Example
Words: 371
Home — Essay Samples — Life — Personal Experience — What Happened on the Day I Was Born

What Happened on The Day I Was Born
Categories: Personal Experience
About this sample

Downloads: 66
Table of contents
Historical events, the personal impact, global events.
The signing of an important international treaty or agreement, such as the end of a major conflict.
A notable scientific breakthrough or achievement in space exploration.
The release of a groundbreaking film, album, or book that had a lasting impact on culture and entertainment.
Personal Significance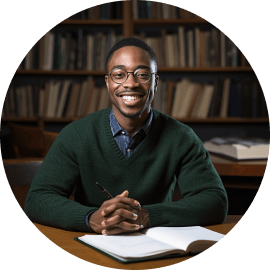 Cite this Essay
Let us write you an essay from scratch
450+ experts on 30 subjects ready to help
Custom essay delivered in as few as 3 hours
Get high-quality help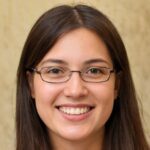 Verified writer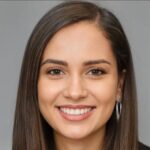 + 120 experts online
By clicking "Check Writers' Offers", you agree to our terms of service and privacy policy . We'll occasionally send you promo and account related email
No need to pay just yet!
Related Essays
1 pages / 599 words
1 pages / 495 words
1 pages / 554 words
1 pages / 672 words
Remember! This is just a sample.
You can get your custom paper by one of our expert writers.
121 writers online
Still can't find what you need?
Browse our vast selection of original essay samples, each expertly formatted and styled
Related Essays on Personal Experience
Learning is a lifelong journey, and each step along the way brings new insights, challenges, and opportunities for personal and intellectual growth. In this essay, I will reflect on my learning experience, sharing the pivotal [...]
Our friendship suddenly ended that summer. No amount of hugs from my mom could help mend the broken pieces. But I gained a new friend out of this. I hope the girl I once called my sister is now living a fulfilling life. Because [...]
New Jersey Department of Health. (n.d.). Childhood Lead Poisoning Prevention Program. Retrieved from https://www.who.int/news-room/fact-sheets/detail/lead-poisoning-and-health
Homesickness is a universal emotion that touches individuals in various life stages. It is a testament to the deep connections we form with our environments and the people in our lives. By understanding the psychological [...]
Gender expectation refers to a normative conception of appropriate attitudes and activities for a particular racialized and gendered group. My first experience that highlights gender expectations relates to my childhood, where I [...]
I was more excited rather than being in a panic. It was at that moment I didn't think that my life would be so much different from what I'm used to. Even after I realized the people I will miss, I had a strong feeling that my [...]
Related Topics
By clicking "Send", you agree to our Terms of service and Privacy statement . We will occasionally send you account related emails.
Where do you want us to send this sample?
By clicking "Continue", you agree to our terms of service and privacy policy.
Be careful. This essay is not unique
This essay was donated by a student and is likely to have been used and submitted before
Download this Sample
Free samples may contain mistakes and not unique parts
Sorry, we could not paraphrase this essay. Our professional writers can rewrite it and get you a unique paper.
Please check your inbox.
We can write you a custom essay that will follow your exact instructions and meet the deadlines. Let's fix your grades together!
Get Your Personalized Essay in 3 Hours or Less!
We use cookies to personalyze your web-site experience. By continuing we'll assume you board with our cookie policy .
We can help you get a better grade and deliver your task on time!
Instructions Followed To The Letter
Deadlines Met At Every Stage
Unique And Plagiarism Free