Management Trainee Cover Letter example: 6 Templates
The role of a management trainee is to gain all the required knowledge to become a future manager in departments of sales, marketing, and operations.
If you are thinking about writing a great application letter for such a role then make sure that you mention in it information such as, how you came to know about the job vacancy, what are your strengths, achievements, educational qualifications, and what is your previous job experience. If you want then you can take reference from this useful sample letter of mine.
Template: 1
Table of Contents
Management Trainee Cover Letter
[Mention date]
[Mention name of Hiring manager]
[Mention name of the company]
[Mention address of the company]
Dear [Mr. /Mrs. /Ms.] [Manager's name],
I am deeply interested in applying for the post of Management Trainee in [mention the company name]. I find myself fit for this position advertised on the website of your company.
I had also received a mail regarding these requirements. My qualifications, talent, and required skill set for leadership and interpersonal activities exactly match the requirements mentioned in the advertisement on the website. I am willing to collaborate and contribute to [mention the company name].
I got the opportunity to exhibit my managerial abilities during my internship in [mention the company name]. I was undergoing project training, a complete workshop where I had to work in a team and manage the workload within the budget.
For some time, I was responsible for logistics activities like arranging and obtaining raw materials by determining their price and quality standards, finding suitable storage spaces for the goods and arranging the things in the right places, and finally transporting and distributing the products to the marketplaces.
I was also responsible for managing the laborers responsible for loading and unloading the inventory items. I did also make sure that the finished goods were delivered on time. With minimal supervision in the logistics department, I could efficiently keep updating the information on the software.
During my internship in this department, none of the goods were damaged or stolen. On a daily basis, I was accountable for submitting the reports to the supervisor of the logistics department.
I did also exhibit my managerial skills resolving overhead cost issues and looking after the sales and marketing department as the mentor of the team. I was appreciated for managing the queries of the customers and very easily I could bond well with the clients.
I also assisted in controlling the other person and implementing the progress of the customer service rating. During my internship, I became proficient in managing different business software programs. In fact, I was certified as the best intern of [mention the company name].
This had indeed overwhelmed the faculties of my institute with happiness. You would be surprised to know that I earned the degree of [mention the bachelor/diploma/masters] from [mention the name of the institute] from the [mention the university name].
With all these achievements in professional and academic fields, I can foresee a bright future with my career growth in [mention the company name]. I know that I will be able to deliver the best with my detailed approach and best quality organizational skills.
[Mention your name]
[Mention your address]
[Mention your contact details]
Download Template : ( pdf, docs, ODT, RTF, txt, HTML, Epub, Etc )
Template: 2
[Mention the name of the sender]
[Mention the address of the sender]
[Mention the contact details]
[Mention the email address]
[Mention the date]
Subject- Cover letter for Management trainee
[Mention the name of the recipient]
[Mention the address of the recipient]
[Mention the contact information]
Dear [Mention the name of the recipient]
I'm writing in response to your advertisement on [mention the website] for a Management Trainee to work for your company. I believe [company name] provides the appropriate environment for me to achieve my ambitions of becoming a successful fashion business and store manager.
According to my CV, I received my Bachelor of Science in Business Major in marketing from [university name], earning high marks in modules focusing on [number], [number], and [number]. My education has provided me with a foundation of business and sales expertise as well as analytical abilities that will help me succeed in this sector.
I want to work in the fashion industry because I am passionate about fashion and design, and I enjoy working in a store and connecting with consumers. I worked as a Customer Services Intern at [business name], where I had to work as part of a team and deal directly with clients. During the [mention the number] internships, I learned how to assess and meet customer service needs in person, over the phone, and formally via email. When the occasion called for it, I could always take charge, maintain a strong work ethic, work well under pressure, and fulfill deadlines.
I'm very enthusiastic about the prospect of using my talents and experience to a famous fashion apparel business like yours. I am confident that you will find me to be a worthy candidate because I am an eager and capable individual.
Please see my accompanying résumé for further information about my qualifications and experience. On request, letters of reference are provided. In an interview, I hope to have the opportunity to talk more about this role with you.
[Mention the phone number]
[Signature]
Template: 3
I'm writing to apply for the position of Management Trainee with your firm. Please take into account my resume and letters of recommendation. I am confident you will agree that I am well qualified for the position.
I have a bachelor's degree in business administration with a concentration in marketing. I work for major personal care products firm in Houston right now. My ambition is to enroll in a graduate marketing school, and I'm seeking a job near [Mention the name of the University],
Where I've been accepted into the master's program. I'm trying to relocate within the next few months so that I can settle in before classes start next autumn.
In addition to my formal training, on-the-job training has taught me a lot. I've also had the good fortune to be a part of the company's peer challenge program, which pairs individuals from different divisions with similar specific skills and experience.
We next set tasks for each other and monitor the peer's completion of activities that he is uncomfortable with. Participating in this program has taught me a lot about my personal skills and flaws. In terms of leadership abilities and the capacity to direct others, I've come a long way. I've also learned to give better constructive feedback and to use that input to build my own personal improvement objectives.
I'd like to meet with you to discuss my qualifications. Could you please give me a call? [Mention the phone number] is the phone number.
Respectfully,
Template: 4
This letter is to express my strong desire to work at [mention the name]. as a Management Trainee. I feel that my prior experience, education, and critical skills and abilities are completely aligned with the requirements stated in the job description displayed and promoted on [mention the website]. That is why I believe I would be an excellent addition not only to your team but to the entire organization.
In addition to my education, I presently working at [Mention the name of Corporation] as a Management Trainee. There, I am primarily responsible for assisting and collaborating with several managers on different projects, guaranteeing that all tasks are performed on time and within budget.
In addition, I am responsible for maintaining professional connections with clients as well as handling any consumer inquiries or problems. Finally, I assist in the supervision of other employees and attempt to improve the customer service rating. An employee of the Week was given to me once for his hard work and dedication.
Personally, I enjoy learning new things and have an inquisitive mind. One of my minor accomplishments was to improve the applicant database by making it easier to search. I was tasked with generating job descriptions and high-level management reports due to my writing abilities. By the end of the internship, the HR director had determined that I was competent enough to give a presentation to new specialists.
I am a results-driven professional with strong critical thinking abilities and the ability to work and execute well in fast-paced circumstances. Finally, I have worked with a variety of industrial software tools, including [mention the name of the companies, that you have worked with]. Thank you for your time and consideration; I hope to speak with you soon.
Warm regards,
Letter Template: 5
When a person applies for a certain job, he or she sends a cover letter as a form of job application to the hiring company. It is basically one sheet and includes the details of the sender such as their skills, experience, academic qualifications etc. Here are a few examples of manager trainee cover letters and you can choose any of them on the basis of your requirement.
Manager Trainee Cover Letter
James Brown
238 Broadway
United States
The HR Manager
XYZ Company
354 F 63rd Street
Subject- manager trainee cover letter
Respected sir/ma'am,
This letter is to express my deepest interest in applying for the job of [mention the name of the job] in [mention the name of the hiring company]. My name is [mention the name of the sender] and I hope that this letter reaches you on time and you will give it a proper read.
I am confident that my skills and responsibilities will align perfectly with your requirements and I will be the best fit for this job. First of all let me inform you that I have completed my bachelor's degree in management from [mention the name college] and after that I started working at [mention the name of another company] as a [mention the name of a management role].
In [mention the name of the company mentioned above] I was responsible for completing all tasks which were assigned to me, participating in meetings and workshops, learning new opportunities, gaining knowledge from experienced staff, taking notes from supervisors, managers etc.
I would like to inform you that I have a valid driver's license and I have basic knowledge in MS office as well. As you can see I have experience in the same field and pay attention to every detail. I can assure you that I will be the perfect match for this job.
I have attached my biodata along with this letter and I hope that you will give it a read. Lastly I would like to inform you that I have a positive attitude and excellent time management skills. I would be very honored if you give me a chance to prove my worth to you.
[handwritten signature]
[Mention here, if there is any post note to be given]
Letter Template: 6
As an experienced manager trainee, I [mention the name of the sender] am writing this letter with the intention of applying for the vacant job of [mention the name of the job position] in [mention the name of the hiring company]. Kindly accept this cover letter along with my resume as an appropriate form of job application for this job.
As soon as I saw that there was a vacancy for [mention the name of the job post] I got very excited and wanted to apply for it. As you can already see that I have been working in the same field I can assure you that I also have proper skills and abilities within me to be a [mention the name of the job post].
First of all I would like to inform you that I have excellent written, verbal and interpersonal skills along with excellent time management skills. I can use MS office properly, and I have a positive attitude and a willingness to learn new things. Speaking of my responsibilities, in my previous job, I was responsible for fulfilling any requirements of the company, meeting goals that were set by the company, following the rules and regulations of the company, abiding the safety codes, preparing documents and updating the records, traveling to different offices and participating in different operations as required etc.
I am sure that by now you are completely assured that I will be the only person who will be the perfect fit for this job in your company. Please review my enclosed resume to know me in a more appropriate way. I am eager to meet you in person, and I hope that the time will come soon.
Similar Posts:
How To Write a Cover Letter With No Experience: 82 Templates
Trainee Accountant Cover Letter: 4 Templates
Farewell Manager Letter: 75 Templates
How to Write an Anniversary Letter: 50 Free Templates
Appreciation Letter to Manager: 30 Templates
Sales Trainee Cover Letter Example: 4 Templates
How to Write Sponsorship Letter: 47 Templates
How to Write Approval Letter: 54+Template
HR Trainee Cover Letter Example: 4 Templates
How To Write A Christmas Letter? 50+ Templates
"Business, marketing, and blogging – these three words describe me the best. I am the founder of Burban Branding and Media, and a self-taught marketer with 10 years of experience. My passion lies in helping startups enhance their business through marketing, HR, leadership, and finance. I am on a mission to assist businesses in achieving their goals."
Trainee Cover Letter Example + Tips
4.5/5 stars with 501 reviews
A resume provides a basic outline of what your work experience has been like. A cover letter is your opportunity to expand upon those points so that a hiring manager can determine if he or she would like to meet with you for an interview. Review this free trainee cover letter sample to get a better idea of what needs to be included in a high-quality cover letter.
Dear Mr. Cline,
I believe I have a lot to offer to the appraiser trainee position for the County of Kern. I have the skills, experience, and passion you are looking for.
I am well-acquainted with working on intricate phone systems. I understand Kern County has over 20 departments that calls may need to be redirected to. At my last job working for Placer County, I was responsible for directing calls to over 40 departments, so I am more than able to rise up to the challenge.
I also have a keen eye for detail that has come in handy on more than one occasion. For example, while working for Placer County, I had to review tax forms that were given to all local businesses. One year, I discovered a significant error that would have resulted in businesses sending in the wrong amount of money. We managed to get it fixed right away and ended up saving everyone a lot of headaches.
Kern County has a lot to benefit from by my employment. If you require any further information about my background, I would be happy to discuss it in person. Thank you for your time.
Average Rating
What to include in a trainee cover letter.
One of the worst things you can do on a cover letter is bring it down with clichés. Try not to talk about yourself the entire time. Instead, talk about how the organization could benefit from your skillset. Do not use too many hackneyed statements such as "think outside the box" or "change-driver." You should also avoid mentioning how you have references available upon request or how you are the perfect fit for a specific role. Finally, as you can glean for the free trainee cover letter sample provided, get into details that were not mentioned on your resume.
Industry Specific Skills to Include
Tailor each cover letter you send out to the specific job you hope to get. Plenty of skills could be added to the free trainee cover letter sample above to make it even better.
● Communication skills: Whether you are speaking with someone over the phone or in person, trainees need to convey information clearly and succinctly. ● Flexibility: The duties of a trainee can vary from one day to the next. Be willing to switch roles when you are called upon to do so. ● Independence: Trainees will not have someone watching over them all the time, so you need to be productive while on your own. ● Physical strength: Manual labor may need to be performed, so be comfortable with lifting, climbing, and crouching.
Related Skills
Data backup and recovery systems
Recovery coaching
Discovery processes
Test strategies and coverages
Discovery process
Undercover Investigations
Area Recovery
Newsletter writing
Letters of inquiry expertise
Email blasts and newsletters
More Resume Examples for the Next Step in Your Training Development Career
Corporate Trainer Resume
Learning And Development Specialist Resume
Training Manager Resume
Soft Skills Trainer Resume
More Cover letter Examples for the Next Step in Your Training Development Career
Instructional Assistant Cover Letter
More Cv Examples for the Next Step in Your Training Development Career
IT Trainer CV
Technical Trainer CV
RESUME BUILDER
COVER LETTER BUILDER
Advertisement

Graduate Cover Letter
Career Advice
Graduate Cover Letter Template
If an employer requests a CV to apply for a vacancy you should always include a graduate cover letter. This is your opportunity to introduce yourself and explain your suitability for the role. You must take time over your cover letter and make sure they are immaculate. Spell checkers are not enough. Be sure to use the cover letter examples provided to give you the best chance of grabbing your dream job!
Writing a graduate cover letter
What is a cover letter? It's an accompanying document to your graduate CV and often they are an important method of communication. They can provide an informal and friendly view of personal events to people, or they can be formal documents offering factual information to people you have not met. This is your chance to tell them what skills you have and why you want to work specifically for that company. Unlike email, letters are tangible and layout is as important as content.
Graduate cover letters have a standard format and this is shown in the cover letter examples attached. If you are writing to a named person then it is 'Yours sincerely', if you write 'Dear Sir/Madam' the correct ending is 'Yours faithfully'.
A graduate cover letter should:
Introduce them to your personality and your commitment to them
Give compelling examples of your suitability to the company as well as the role
Make references to key requirements they look for
Suggest there is even more to learn about you over a call or in person
Make the employer want to talk to you
Demonstrate your written communication skills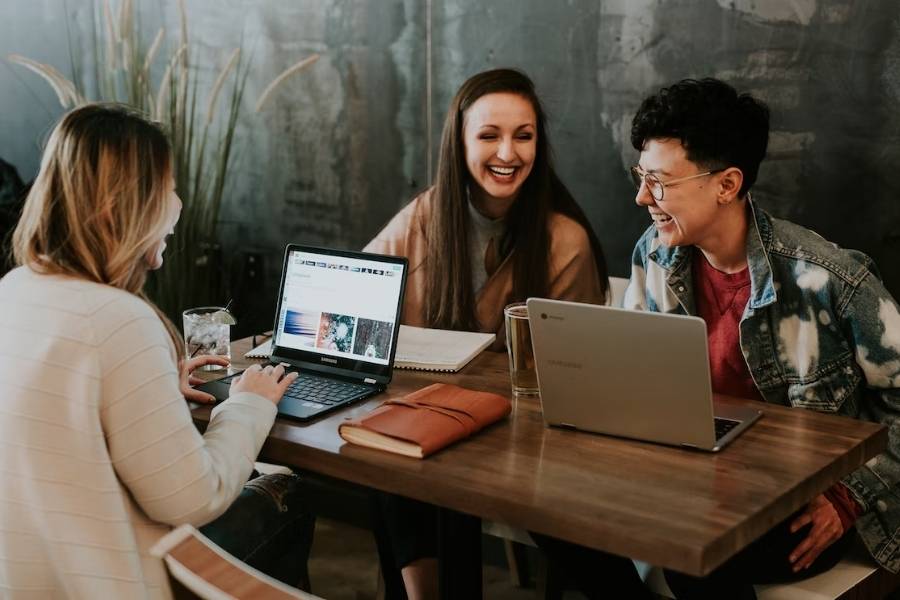 Some golden rules
Never put anything in your cover letter that cannot be backed by your graduate CV or application form. The human resources staff will look for discrepancies and for any mistakes that show a lack of attention to detail. Also anything you write can be brought up during graduate interviews , so make sure you can back up what you write with good examples. Don't forget it is actually a criminal offence to lie on your cover letter for a CV, so always be honest but convincing about what you know or the skills you have.
There are some conventions about letters of application. Generally letters sent with CVs or graduate job applications should:
be addressed to a named person;
state why you are writing, what you are applying for and what you are currently doing;
flag up the most important/relevant thing you want the employer to know about you;
use eye catching key words that the employer is likely to be looking for. You can work it out by thinking about the job spec and by doing your research;
refer the reader to your CV or job application form;
show that you know something about the company;
make a connection between your skills and abilities, and company needs or wants;
identify the career you are seeking;
be reasonably brief.
Remember if the covering letter for a job application is poor, the employer may not bother to read your CV. This also applies to application forms as well so remember this keeps you in the race for the job, it is essential to not stumble at the first hurdle.
Attached are two examples of cover letters of a job application. Both are acceptable. Use these examples only as a guideline; your covering letter should show your originality and if you are serious about working for a particular company it should not be difficult to adapt these examples. Our cover letter guide is to help you start writing your own letter, so yours should be bespoke to the company. You're telling them you want to work for them specifically and anything generic will only decrease your chances. Remember, you will have to justify what you say and why you said it at a job interview.
Format of a graduate cover letter:
Personal statement.
The personal statement can be used as a heading to a CV or as an additional statement on an application form.
The personal statement is not solely for telling the employer what a great person you are, it is about telling the employer what you hope to achieve in the future, that you will fit into their structure and you have transferable skills which will be useful for them. This is your chance to show what you have found out about the company and why you want to work for them. Even more important is to show why you would be a good asset for the team. For example:
"My career objective is to enter research in the ... industry. I have demonstrated strong research skills during university project work and much of my experience has been within a team environment. I am able to take responsibility for my own work as well as being able to demonstrate leadership when required. Meeting deadlines has been a consistent part of my academic and working life and I have learned how to communicate with people in situations which require tact. My academic skills have given me the ability to communicate effectively on paper as well as through presentations."
Personal profile
The personal profile reflects the type of person you are. It offers the employer a taste of your character and your goals, and many CVs use a skills profile. Show why you think this role is perfect for you. For example:
"I am an outgoing person who can talk to people at all levels and have been complimented on my ability to listen to other people. I can take responsibility for my own work and my own goals, but I also enjoy working with other people to reach a common goal. Reflection is an important part of my personality and this has led me to develop a strong feeling for detail without losing sight of the whole picture. ... holds strong fascination for me and my objective is to work in research within this field."
"My academic and work experience has taught me to work well with other people and to take responsibility for my own work. I have an outgoing personality and am keenly interested in good health through exercise and diet. One of my most important assets is my ability to listen to people."
Skills profile
Skills profile identifies your competence in a variety of skills and these can be shown through bullet points or by a short sentence linked to specific skills. Keep this concise, but include everything relating to the job spec. They will want to see as many directly relatable skills to the job as possible. For example:
"During my academic study and work experience I have developed skills such as:
problem solving
time management (etc)"
Or you might support them with a short sentence, for example:
"Problem solving
My university project work has demanded that I undertake investigation into a specific topic and analyse the information before putting recommendations forward in a presentation."
"Time management
During my time at university I have undertaken full-time study, part-time paid work and enjoyed my sport with the basketball team. I have prioritised each of these activities successfully."
The best skills to write about are the ones that have achieved something positive. Any examples you have that a skill you applied to hit a target or anything positive will stand out on a cover letter. The main thing is that it must be concise. Let them see why they should want meet you, so make it personal and tailored towards their business. Whatever style you adopt remember what you say in your profile is open for questioning at an interview.
Email cover letters
When submitting a cover letter for a job applications there are a few things that you must remember to check. Firstly check that your cover letter and CV, for that matter, is attached. Be careful and check the formatting of the email and cover letter. Ensuring the font is the same all the way through. Try to keep the font consistent throughout your CV, cover letter and email. This will just look more professional. Make sure your read the job specification when applying; they may want something specific in the email subject.
The final advice
make your graduate cover letter tailored to the company.
make it concise.
make it persuasive and eye catching.
proof read. Read it once, then read it again and then read it again. If possible get someone else to read it for you to catch every little typo or grammatical error.
use an appropriate format; it must look professional i.e. for business purposes.
make it generic.
waffle! Think about what is relevant to the company and particularly the actual position/role.
make it more than one side of A4.
leave errors that will make it easy for the company to reject your application.
forget to put the address of the company at the top of the cover letter and to sign it with you name. It is a formal letter so it must be in the correct format.
Opt for a creative approach
It is diffiuclt to make your application stand out from the crowd. However, in some instances you could opt for a creative approach! Take this example bellow of an applicant using a spotify playlist to apply! This may not be appropiate to use in some applications however it is some food for thought.
Latest Blog Posts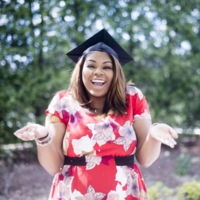 University, Completed It. Now What?
You have spent the last three or four years at university and most likely have got yourself into a pattern. Getting out of it can be daunting but there are many things you can do instead of going...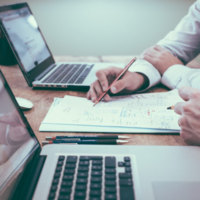 Are You a Future Insurance Broker?
Choosing a career can be a daunting task for many graduates, however, one career path that is often overlooked but has tremendous potential is becoming an insurance broker. This is a career path...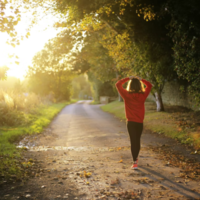 6 Creative Ways to Stay Healthy at University
As a university student myself, I understand the struggle of time management and deprioritising your health. Through an extensive trial and error process, I have found the 6 best ways to stay healthy...
Related Pages:
Graduate CV
Graduate Self Assessment
Graduate Job Applications
Personal Branding
How To Make a Graduate Video CV
Graduate Psychometric Testing
Following Up Graduate Job Applications
Graduate Assessment Centres
When to Apply for UK Graduate Jobs
Please Login
Login and apply now.
Skip to main content
Skip to primary sidebar
HR Trainee Cover Letter Example
Human Resource Specialist Cover Letter Example
Human Resources Generalist Example
Human Resources Manager
Human Resources Officer Cover Letter Example
Organizational Development
Information Technology
Media & Entertainment
Want to use this letter?
City, State, Zip Code
Home : 000-000-0000 Cell: 000-000-0000
Dear Ms. Frost,
I am writing to apply for the HR Trainee position with Nexus Corporation. I recently graduated with an associate's degree in Human Resource management and am eager to put my newly learned skills into practice. In my college studies I took part in an internship with the Human Resources Department at Morningside Industries where I assisted HR personnel in conducting background checks on potential employees scheduling interviews and maintaining staff files.
I have strong organizational skills with great attention to detail. In addition I am friendly and outgoing. I have been commended for my ability to make people feel comfortable which is definitely an asset in the Human Resources field. I would love the opportunity to join the Human Resources staff at Nexus Corporation as an HR Trainee so that I could contribute my knowledge skills and personal attributes.
I am confident that you will find me to be a qualified candidate for your HR Trainee position. Please do not hesitate to reach out by phone or email to set up an in-person interview. I look forward to meeting with you and thank you for your consideration.
Keyla Gallegos
There are plenty of opportunities to land a position, but it won't just be handed to you. Crafting a cover letter that catches the attention of hiring managers is paramount to getting the job, and LiveCareer is here to help you stand out from the competition.
View All Cover Letter Samples
Ready to build a strong cover letter?
Create My Cover Letter
*As seen in :
Cover Letter/CV
Privacy Policy
Login/Register
Submit a Job

Sample Cover Letter for Graduate Trainees Opportunities
Posted by Jobwebkenya | December 10, 2015 | Scholarships_CareerTips
By Elizabeth Benu,
"I want to apply for a graduate trainee programme as an accountant but I have no idea of how to convince the employer that I am best suit for this opportunity. I feel that my cover letter is dull.
How should a graduate trainee account position cover letter look like?" asks Kevin Obonyo in an email.
Having to apply for a graduate trainee programme can be very hard more so considering that many graduates are already eyeing that opportunity.
Below is a sample cover letter for graduate trainee accountant jobs.
Graduate Job Seeker, P.O. Box 10678- 0100 Nairobi, 1st September, 2014.
The Human Resource Manager, ABC Company, Box 34567– 00100, Nairobi. Dear Sir/ Madam
RE: APPLICATION FOR GRADUATE TRAINEE ACCOUNTANT POSITION I am writing to express my interest in the position of accountant graduate trainee as advertised in STU newspaper. I recently graduated with a Bachelor of Commerce – Accounting and Finance from Kenyatta University and have a CPA 4 qualification.
I am particularly attracted to your firm because your graduate training programme will help me gain hands on experience in the banking industry. During my time as a student I have had part-time jobs and an internship, all of which have given me a chance to work as part of a team and meet deadlines. Working at FGH company gave me a chance to inspire and motivate others while at the same time invest in my integrity and accountability skills.
In addition to my formal education, I grasp fresh concepts quickly and can easily adapt to new changes. My first-rate communication skills will assist me in building a professional network of clients and colleagues. I have also learnt to give positive feedback, and to use it to set my own personal goals for self-improvement I welcome the challenge of working with you in a bid to build on my professional skills while upholding your dedication to exceptional customer service delivery.
I would appreciate an opportunity to discuss my interest further with you. You can reach me at 07XX 123456 if you need further information and clarification.
Sincerely, (Signature) Graduate Job Seeker
Don't Keep Share!:
Subscribe to RSS Feed
Follow us on Twitter
Latest Jobs from JobWebKenya.com
Manager, Finance and Accounts at Kenya Water Institute (KEWI)
Manager, Internal Audit & Risk Assurance at Kenya Water Institute (KEWI)
Regional Finance Coordinator at Save the Children
Senior Associate, Food Program at World Resources Institute (WRI)
Director, Africa Energy at World Resources Institute (WRI)
Inclusive Economies Manager at Thomson Reuters
Senior Manager Transaction Processing at Old Mutual Kenya
Copyright © 2023 Jobs in Kenya – https://jobwebkenya.com/. &nbsp&nbsp&nbsp Privacy Policy