Enrolments for 2024 are now open. Book your place before Oct 1st at 2023 prices!

13 Ways to Make Your Writing More Interesting to Read
There are numerous characteristics of a good essay: original thinking, a tight structure, balanced arguments, and many more .
You should also read…
How to Improve Your Writing Skills in your Spare Time
5 Top Tips for Everyday Study Success
But one aspect often overlooked is that a good essay should be interesting . It should spark the curiosity of the reader, keep them absorbed, make them want to keep reading and learn more. A boring essay risks losing the reader's attention; even if the points you make are excellent, a dull writing style or poor handling of a dry subject matter can undermine the positive aspects of the essay. The problem is that many students think that essays should be like this: they think that a dull, dry style is suited to the purposes of academic writing, and don't consider that the teacher reading their essay wants to find the essay interesting. Academic writing doesn't have to be – and shouldn't be – boring. The good news is that there are plenty of things you can do to make your writing more interesting, even though you can only do so much while remaining within the formal confines of academic writing. Let's look at what they are.
1. Be interested in what you're writing about
If there's one thing guaranteed to inject interest into your writing, it's actually being interested in what you're writing about. Passion for a subject comes across naturally in your writing, typically making it more lively and engaging, and infusing an infectious enthusiasm into your words – in the same way that it's easy to chat knowledgeably to someone about something you find interesting. This makes it relatively easy to write interestingly about a subject you have a real passion for. However, problems arise when you're forced to write an essay about subjects for which you lack enthusiasm. It's difficult to conjure up passion for your least favourite subjects, and that will come across in your writing. There are steps you can take, though: here are some tips on writing about a subject you don't enjoy.
Adjust your mindset : convince yourself that there are no boring subjects. If the subject or essay comes across as boring, blame yourself; if you find yourself feeling negatively about it, try to find the interest in it. Think about how it relates to the real world and how important the subject is. Find interesting snippets of information about it and look at it from a new angle.
Think about your reader : consider the fact that not everyone will find the subject as boring as you do. As you write, keep the reader in mind and imagine them to be the world's biggest fan of this subject.
Find the fans : if you find it impossible to get into the mindset of your audience, try Googling the subject to find forums, videos or blog posts in which the subject is discussed by people who do find it interesting. This will help you picture whom you're writing for, and give you a different perspective on a subject you may not have found inspiring up to now.
2. Include fascinating details
Another factor that can make an essay boring is a dry subject matter. Some subjects or topic areas are naturally dry, and it falls to you to make the essay more interesting through your written style (more on this later) and by trying to find fascinating snippets of information to include that will liven it up a bit and make the information easier to relate to. One way of doing this with a dry subject is to try to make what you're talking about seem relevant to the real world, as this is easier for the reader to relate to. In a discussion of a seemingly boring piece of legislation, for instance, you could make a comment along the lines of "if it were not for this legislation, none of us would enjoy the freedom to do such and such today", or "Legislation A ultimately paved the way for Legislation B, which transformed criminal law as we know it." Make it seem exciting!
3. Emulate the style of writers you find interesting
When you read a lot, you subconsciously start emulating the style of the writers you read. It's therefore beneficial to read widely, as this exposes you to a range of styles and you can start to take on the characteristics of those you find interesting to read. If you feel engaged with a piece of writing, the writer must be doing something right! As you read, think consciously about what the writer is doing to hold your interest, perhaps underlining or copying out certain phrases, techniques, sentence structures and so on. Then apply their techniques to your own writing.
4. Write in the active voice
It's the oldest trick in the book, but using the active rather than the passive voice will automatically make your writing more interesting to read. It results in more direct, energetic writing that makes the reader feel more 'in the moment'. Unfortunately, many students employ the passive voice in the belief that it makes their writing sound more academic or intellectual; in fact, it makes their writing sound boring. Remember, the active voice is when the subject of the sentence "acts", while the passive voice is when the subject is acted upon. Passive : It was concluded by the scientists that the methods used were… Active : The scientists concluded that the methods used were… The subject in this example is "the scientists" and the "act" they are carrying out is "concluding". As you can see in this example, the active voice almost always results in neater and more elegant phrasing, which is more concise and enjoyable to read.
5. Borrow some creative writing techniques
There's clearly a limit to the amount of actual 'story-telling' you can do when you're writing an essay; after all, essays should be objective, factual and balanced, which doesn't, at first glance, feel very much like story-telling. However, you can apply some of the principles of story-telling to make your writing more interesting. For example, just as the opening sentence or paragraph of a novel is incredibly important in capturing the attention of the reader early on, so the first paragraph of your essay is essential in making your reader want to continue reading it. Start with an attention-grabbing 'hook' to draw them in, such as a controversial statement, a tantalising snippet of information or a rhetorical question (more on these below). Here are some more techniques you can adopt from creative writing to improve your essays .
6. Think about your own opinion
Your essay is bound to be boring if all you do is paraphrase what everyone else says about something. A good essay – in humanities subjects, at least – incorporates the writer's intelligent responses to what others say, and this critical consideration not only shows that you're thinking at a high academic level, but it automatically adds more interest and originality to your writing. So, think independently and don't be afraid to demonstrate that you're doing as much.
7. Cut the waffle
Rambling on and on is boring, and almost guaranteed to lose the interest of your reader. You're at risk of waffling if you're not completely clear about what you want to say, or if you haven't thought carefully about how you're going to structure your argument. Doing your research properly and writing an essay plan before you start will help prevent this problem. Editing is an important part of the essay-writing process, so once you've done a first draft, edit out the waffle. Read through your essay objectively and take out the bits that aren't relevant to the argument or that labour the point. As well as editing out chunks of text, it's important to be economical with words – not using ten where five will suffice, and avoiding clunky phrases such as those outlined in this article . During the editing process, tighten up your phrasing by eliminating unnecessary words and reordering any sentences that read badly.
8. Using a thesaurus isn't always a good thing
You may think that using a thesaurus to find more complicated words will make your writing more interesting, or sound more academic, but using overly high-brow language can have the wrong effect. It alienates the reader and makes you sound pompous, with the result that the essay is more laborious to read and the reader may quickly lose interest. Despite this, many undergraduates admit to deliberately over-complicating their language to make it sound more high-brow. If you want to keep your reader interested, keep your language clear and simple.
9. Avoid repetitive phrasing
Avoid using the same sentence structure again and again: it's a recipe for dullness! Instead, use a range of syntax that demonstrates your writing capabilities as well as making your writing more interesting. Mix simple, compound and complex sentences to avoid your writing becoming predictable.
10. Use some figurative language
As we've already seen, it's easy to end up rambling when you're explaining difficult concepts, – particularly when you don't clearly understand it yourself. A way of forcing yourself to think clearly about a concept, as well as explaining it more simply and engagingly, is to make use of figurative language. This means explaining something by comparing it with something else, as in an analogy. For example, you might use the analogy of water escaping from a hole in a bucket to explain the exponential decay of a radioactive substance, as the rate of depletion of both depends on how much remains, making it exponential. This gives the reader something familiar to visualise, making it easier for them to understand a new concept (obviously this will not be a new concept for the teacher who set your essay, but they will want to see that you can explain concepts clearly and that you have a thorough grasp of it yourself).
11. Avoid clichés
Clichés are overused words or phrases that make your writing predictable, and therefore less interesting. An example would be "at the end of the day", but there are many such favourites of student essay-writers. Don't forget that your teacher will have a stack of essays to read in one sitting; if you use the same tired expressions everyone else uses, your essay will blend in with all the others. Make it stand out by shunning the clichés you know your classmates will be using.
12. Employ rhetorical questions
One of the ways in which ancient orators held the attention of their audiences and increased the dramatic effect of their speeches was by making use of the rhetorical question. What is a rhetorical question? It's essentially one you ask without expecting your audience to answer – one that you will answer yourself, like the one we asked in the previous sentence. This can be an effective way of introducing a new line of enquiry, or of raising questions that you're going to address in more detail. A good place to use a rhetorical question is at the end of a paragraph, to lead into the next one, or at the beginning of a new paragraph to introduce a new area for exploration. The rhetorical question, "But is there any evidence to support X's claim?" could, for instance, begin a paragraph that discusses evidence for an opinion introduced in the previous paragraph. What's more, as we've already seen, you could use a rhetorical question as your 'hook' to lure readers in right at the beginning of your essay.
13. Proofread
Finally, you could write the most interesting essay a teacher has ever read, but you'll undermine your good work if it's littered with errors, which distract the reader from the actual content and will probably annoy them. Before you submit your essay, proofread it thoroughly to ensure that the grammar is elegant, the punctuation is perfect and the spelling is flawless. Don't just use a spelling and grammar checker, as these don't always pick up on all the errors.
Do you want to take your writing to the next level? Our Creative Writing summer school will teach you how to experiment with a number of different writing techniques, plan, edit and proofread your own work and introduce you to new concepts and ideas. 
Image credits: banner ; carousel ; rose ; scientists ; baby ; thesaurus ; hawk ; questions . 
One response to "13 Ways to Make Your Writing More Interesting to Read"
Ιts sսch aѕ yߋu learn my thоughts! You sеem tօ know a lot about this, such as you wrote the e book in it օr sοmething. Ӏ feel thɑt you could do with a few p.c. to forϲe tһе message home a ⅼittle bit, һowever instead of that, tһis is wonderful blog. Ꭺ fantastic read. Ι wіll definitelʏ be ƅack.
Leave a Reply Cancel reply
Your email address will not be published. Required fields are marked *
Save my name, email, and website in this browser for the next time I comment.
How It Works
Prices & Discounts
How to Write Interesting Essays That Won't Bore Your Professors
Table of contents
Imagine this: your English literature course has been covering Shakespeare's Hamlet for the last three weeks. You have nothing in common with Hamlet.
He is a depressed brat — we know. He resents women, is a terrible lover, and is far from an empathetic son. In fact, he annoys you so much with his strange ways and unpredictable behavior that you give up reading the play.
SparkNotes it is, you tell yourself.
But then, your teacher gives you a prompt and asks you to write an essay about Hamlet. You have now shut out everything and instead, you focus on the impending pain of having to write an interesting essay about something you cannot relate to on any level.
What now? You have no choice but to get down to it.
Before you get started, you might want to read this article and learn how to write interesting essays that are anything but a snoozefest.
How to Write Interesting Essays in 7 Steps
Newsflash: your professors have to read uncountable essays in a day. You can either submit a half-baked one that bores them to death or take time out to write one that's sure to leave them impressed (and get you the scores you want).
Let's take a look at how you can write interesting essays in seven steps.
Understand your prompt
This is the first step of writing an essay and one of the most crucial steps that should not be neglected. Once you understand your prompt question with ease, the process of writing an engaging and interesting essay on the topic becomes a simpler process.
Through this process, you can highlight the prompt question's keywords such as 'discuss', 'compare', 'explain', etc and be able to identify the type of question and work on how you can approach it.
Hook your readers at the start
If the beginning of your essay is engaging, your readers will be enticed to read the rest of your essay.
To start an interesting introduction that catches the eye of your reader immediately, you can:
ask a compelling question;
use a relevant quotation;
share an engrossing anecdote or story;
place the reader in a situation;
write about the main mistakes they should avoid;
start with a catchy dialogue.
Make sure to start your essay with these attention-grabbing hooks .
In addition to a great hook, an introduction also consists of a thesis statement. A critical element, it needs to encompass the central idea of your essay and tie your points together.
Organize your ideas
Keep in mind to collect all your ideas and organize them in a smooth flow. This can be done by creating an organizational structure or an outline of the essay so that putting in all your ideas and points into the essay can become uncomplicated and effortless.
Losing your readers to a disorganized mess of ideas can turn them off from reading your essay.
Make a plan on how you want to place your ideas, as doing this will not only help you know what to write, but also create a clear picture of what kind of content you have, and if any other points need to be included.
Write short paragraphs
To find your essay interesting, your readers wouldn't want to read multiple pages of wordy or lengthy sentences with lots of unnecessary information.
Instead, they would be engrossed in an essay that consists of precise points and smaller paragraphs that don't ramble on.
The solution? Stick to the purpose of the essay without disrupting the flow of your ideas.
Avoid including over-complicated words or phrases that can confuse your readers. You may think that using a thesaurus and adding complicated words will make you seem academic, but in hindsight, it can compel your readers to feel alienated and make you sound arrogant.
Reading essays that consist of the above issues may tend to become laborious to read and understand easily. This eventually causes your readers to lose interest in your essay and then ignore it.
Avoid clichés and repetitive sentences
A huge writing mistake that brings down the quality of essays is using overused words or clichés. These phrases make your essay writing dull, predictable, and less interesting.
Avoid using similar phrases as your classmates and peers to make your essay stand out among the rest.
Similarly, repetitive sentences or phrases can make your entire process of creating a good essay a futile chore. Use new and catchy sentences that depict your thoughts and ideas clearly.
This helps show the readers your vocabulary range and writing capabilities as well as makes your content more interesting to read.
Take a look at this video by Tolentino Teaching that talks about avoiding cliches and decluttering your writing
Use examples, statistics, and visuals
Add some life to your essay by adding statistics, infographics , interesting examples, and visuals such as images or videos. Using examples is a brilliant way of showcasing your ideas and it also helps your readers to understand your explanations better.
Another simple way of engaging your readers is by including statistics and linking them to their appropriate source. Through this, your reader will understand that you spent proper time researching to take out logical evidence that supports your statements.
Insert rhetorical questions
A rhetorical question is when you ask your readers a question, without expecting them to give you an answer in return. This keeps them engaged as it makes them think and try to decipher your question.
These questions are then eventually answered by you in the essay, making it an effective way to include a new line of inquiry as well as to showcase a point that you'd like to discuss further in detail.
Rhetorical questions keep the dramatic effect of your essay in motion, thus making it an interesting read.
Essay writing can be an exciting process if the right strategies are taken but if it's approached incorrectly can become an extremely daunting experience (for you and the reader).
Implementing these tactics will help you draft interesting essays and set yourself apart from your classmates.
Still in a fix? Write to us at Writers Per Hour with your requirements and we'll put our expert essay writers to work. When you outsource to us, you can expect to receive original, plagiarism-free essays that are far from boring.
Last edit at Jul 27 2023
Stefani Holloway
Stefani is a professional writer and blogger at Writers Per Hour . She primarily contributes articles about careers, leadership, business, and writing. Her educational background in family science and journalism has given her a broad base from which to approach many topics. She especially enjoys preparing resumes for individuals who are changing careers.
What does your service do?
Do you have free essay samples?
How much does it cost?
How to order my essay?
Share this article
Sign up and get 20% off on a custom paper
By entering your email above you agree to receive our periodical marketing emails. We do not sell or share your personal information.
Marketing Plan Writing Service
Case Brief Help
Do My Accounting Assignment
Buy Persuasive Essay
Buy Non Plagiarized Essay
Urgent Essay Writing Service
Extended Essay Writing Service
Write My Scholarship Essay
IB IA writing service
Fast Essay Writing Service
Pay Someone to Write My Paper
Help With University Essays
Analysis Essay Writing Service
Write My Argumentative Essay
Do My Coursework
Do My Case Study
Professional Business Plan Writers
Homework Writer
Capstone Project Writer
Hire Creative Writers
Professional Dissertation Writer
MBA Essay Writer
Buy Personal Statement
Write My Philosophy Paper
Write My Psychology Paper
Hire Research Paper Writer
Do My Research Paper
Buy Research Proposal
Paper Editing Service
Write My Book Report
Write My Essay Please
Write My Speech
Write My Annotated Bibliography
Write My Lab Report
Write My Literature Review
Write My Assignment
Buy a Paper for College
Write My Discussion Post
Tok Essay Writing Service
Buy Biology Paper
Write My Thesis Paper for Me
Do My Powerpoint
Do My Math Problems
This site uses cookies to store information on your computer. Some are essential to make our site work; others help us improve the user experience. By using the site, you consent to the placement of these cookies. Read our privacy policy to learn more.
5 Tips to Making Your Writing More Exciting
What makes good writing?
Accuracy. Clarity. Brevity.
Perhaps you enjoy writing or perhaps you find it sort of painful. Regardless, all of us have to write something on a daily basis, whether it's an email, proposal, presentation, article, and just about anything else.
However, the focus shouldn't be on whether you want to write; it should be on your message. If you want your message to resonate, you'll want to find ways to make your writing more appealing, interesting, and informative. The best way to do this is to pay attention to your word choice.
Here are 5 practical tips you can apply right away.
1. Choose active voice and vivid verbs . Passive voice, or leaving the subject out of the sentence, makes it look like you are trying to avoid responsibility. For example, instead of "the ball was thrown," write "he threw the ball." Whenever possible, avoid the "to be" verb (is, are, am, was, were). Instead of saying "he was running the meeting with an iron fist," say "he ran the meeting with an iron fist." Instead of "Bill is a great employee," try "Bill works exceptionally well on a team."
2.Choose precise words. All writing is made up of words. Doh! you may say, of course it is . To keep your writing short and to the point, use specific words. For example, rather than "several people," use "three people." Did you notice the title of this article? Instead of just saying "Tips to Make Your Writing More Exciting," we've said, "5 Tips …." Using numbers draws attention and gives the reader a "specific" path to follow.
3.Choose concise phrasing . Instead of "don't have the resources," use "lack the resources." Change "in view of the fact that" to "because." Rather than "at the conclusion of the meeting," write "following the meeting." Shorter phrases make your writing easier to read and more interesting; longer phrases, while technically accurate, muddy up your writing.
4.Choose simple words. Trying to impress people with big words and complex sentences leads to ineffective writing. Avoid words like "utilize" rather than "use," "ascertain" rather than "find out." Exciting writing is focused and simple.
5.Choose appropriate words. If you write a technical piece for a publication, client, or colleague, you may choose to use jargon, acronyms, and industry-speak the intended audience naturally understands. When writing a note to a roommate or friend, you may choose to use slang or ultra-casual language. Either way, the reader needs to intuitively understand your point without asking questions or using Wikipedia to figure out what you're trying to say.
The best way to improve your writing, whether you like to write or not, is to pay attention! While that may sound overly simple, it's true. Spend time reading and reviewing your work, even if it's a simple email. Make sure you've used clear and concise words, and that you've stopped writing when you've made your point.
Word choice can showcase your knowledge and education … or make you look juvenile and amateur. As Mark Twain said: The difference between the right word and the almost right word is the difference between lightning and a lightning bug.
Better writing equals better communication. Good luck!
We are the American Institute of CPAs, the world's largest member association representing the accounting profession. Our history of serving the public interest stretches back to 1887. Today, you'll find our 431,000+ members in 130 countries and territories, representing many areas of practice, including business and industry, public practice, government, education and consulting.
About AICPA
Mission and History
Annual Reports
AICPA Media Center
AICPA Research
Jobs at AICPA
Order questions
Forgot Password
Store policies
Association of International Certified Professional Accountants. All rights reserved.
How to Start an Essay with 7 Attractive Strategies
Essays are a piece of writing on a particular subject that describes everything. By going through an essay, one can understand in and out of the specified topic. The essay is an effort to put down what we know on a piece of paper. In an essay, the introduction plays a very vital role as that is the place where the reader gets the whole idea. But to start an essay, we often get confused about where to start and how to start it.
So here are some valuable tips for you, which will help you to start an essay and complete it with much confidence.
7 Strategies with Help of EdrawMind
Let's create a mind map that have the steps listed down to start an essay.
1. Ask Question to Yourself on The Topic
Until and unless you have some idea about the topic, you cannot proceed with writing. Writing on a new thing can lead to stopping your essay in the beginning. So before starting an article on a new topic, ask yourself what you know about? When was the last time you spoke about the topic? Writing down each point you know about this topic and those small pointers will help to form a paragraph, and from one paragraph, you can write the whole essay.
2. Do A Background Research
Before starting to write you can do background research such as searching on the internet and taking help from others about the topic. Don't think that doing research or reading more will waste your time, but it will help you to gain more knowledge so that you will not have many questions about how to start your essay. Instead, you will think about how will I complete it.
3. Refer to Books of Your Choice
Some people are more close to the books rather than soft copies or internet things. For them, you can read books on the related topic and get an idea of how essays should be written further and what are the extra points you can add with your experience. Sometimes curiosity really helps you to know deeply in related topics. Reading is also a good habit for a writer, since the more you read, the more you will get the ideas to write.
4. Think for A Brief Introduction
The introduction is the first face of the essay. From the introduction, readers could get interested in going into the writing. Once you have your topic handy, first think for an impressive paragraph that describes all about your essay. So keep the introduction short and crisp so that a reader will love to read the whole piece without any hesitation. Regardless of where we start, it is recommended that the introduction should begin with an attention grabber or an example that hooks the reader within the very first sentence.
5. Focus on the Title & Subheadings
After getting all information about the topic, it would be confusing as you have more information with you. So this problem can be solved when you divide the main idea into different sub-headings and sub-titles. It will be easy to go one by one sub-headings and cover the whole essay. It could give a good look to your essay as well as a reader gets more interest when an essay is written with subheadings rather than full of paragraphs.
6. Add Quotation
Quotes are the small piece of lines that are more explanatory than a big paragraph. Quote gives a good attraction to your essay and it makes you a good author. You can find online quotations for the respective topic you are writing upon or else you can refer some books as well. Quotation gives a new look to your essay, and readers don't lose interest while reading it. Furthermore, Quotations could be useful to drag the readers' attention into the subject. Hence, adding at least, a single quotation into your essay is specially recommended.
7. End with Conclusion
Like the introduction part, the conclusion also plays a very vital role in the essay. As you have given an excellent start in your article, you have to conclude it properly. A reasonable conclusion draws a satisfactory feeling in the readers' minds. Having a well-written body but a weak conclusion can lead to a bad essay writing. So the conclusion is as vital as the introduction. Afterward, it is essential that don't forget to check the grammar, punctuation, and writing of the whole essay.
Essay writing was never easy without having good guidance. With a mind map, you can solve the issue of how to start an essay by working on the points or the milestones set by you. A reasonable conclusion may include an image, a quotation as well. Without thinking about how to write a great essay at once, you can go one by one step to get a great outcome at the end. By using the mind map, you get a clear picture of writing a new essay by following 7 steps above mentioned.
Related Articles
Academic Skills
Essay writing
Six top tips for writing a great essay
An essay is used to assess the strength of your critical thinking and your ability to put that thinking into an academic written form. This resource covers some key considerations when writing an essay at university.
While reading a student's essay, markers will ask themselves questions such as:
Does this essay directly address the set task?
Does it present a strong, supported position?
Does it use relevant sources appropriately?
Is the expression clear, and the style appropriate?
Is the essay organised coherently? Is there a clear introduction, body and conclusion?
You can use these questions to reflect on your own writing. Here are six top tips to help you address these criteria.
1. Analyse the question
Student essays are responses to specific questions. As an essay must address the question directly, your first step should be to analyse the question. Make sure you know exactly what is being asked of you.
Generally, essay questions contain three component parts:
Content terms: Key concepts that are specific to the task
Limiting terms: The scope that the topic focuses on
Directive terms: What you need to do in relation to the content, e.g. discuss, analyse, define, compare, evaluate.
Look at the following essay question:
Discuss the importance of light in Gothic architecture.
Content terms: Gothic architecture
Limiting terms: the importance of light. If you discussed some other feature of Gothic architecture, for example spires or arches, you would be deviating from what is required. This essay question is limited to a discussion of light. Likewise, it asks you to write about the importance of light – not, for example, to discuss how light enters Gothic churches.
Directive term: discuss. This term asks you to take a broad approach to the variety of ways in which light may be important for Gothic architecture. You should introduce and consider different ideas and opinions that you have met in academic literature on this topic, citing them appropriately .
For a more complex question, you can highlight the key words and break it down into a series of sub-questions to make sure you answer all parts of the task. Consider the following question (from Arts):
To what extent can the American Revolution be understood as a revolution 'from below'? Why did working people become involved and with what aims in mind?
The key words here are American Revolution and revolution 'from below'. This is a view that you would need to respond to in this essay. This response must focus on the aims and motivations of working people in the revolution, as stated in the second question.
2. Define your argument
As you plan and prepare to write the essay, you must consider what your argument is going to be. This means taking an informed position or point of view on the topic presented in the question, then defining and presenting a specific argument.
Consider these two argument statements:
The architectural use of light in Gothic cathedrals physically embodied the significance of light in medieval theology.
In the Gothic cathedral of Cologne, light served to accentuate the authority and ritual centrality of the priest.
Statements like these define an essay's argument. They give coherence by providing an overarching theme and position towards which the entire essay is directed.
3. Use evidence, reasoning and scholarship
To convince your audience of your argument, you must use evidence and reasoning, which involves referring to and evaluating relevant scholarship.
Evidence provides concrete information to support your claim. It typically consists of specific examples, facts, quotations, statistics and illustrations.
Reasoning connects the evidence to your argument. Rather than citing evidence like a shopping list, you need to evaluate the evidence and show how it supports your argument.
Scholarship is used to show how your argument relates to what has been written on the topic (citing specific works). Scholarship can be used as part of your evidence and reasoning to support your argument.
4. Organise a coherent essay
An essay has three basic components - introduction, body and conclusion.
The purpose of an introduction is to introduce your essay. It typically presents information in the following order:
A general statement about the topic that provides context for your argument
A thesis statement showing your argument. You can use explicit lead-ins, such as 'This essay argues that...'
A 'road map' of the essay, telling the reader how it is going to present and develop your argument.
Example introduction
"To what extent can the American Revolution be understood as a revolution 'from below'? Why did working people become involved and with what aims in mind?"
Introduction*
Historians generally concentrate on the twenty-year period between 1763 and 1783 as the period which constitutes the American Revolution [This sentence sets the general context of the period] . However, when considering the involvement of working people, or people from below, in the revolution it is important to make a distinction between the pre-revolutionary period 1763-1774 and the revolutionary period 1774-1788, marked by the establishment of the continental Congress(1) [This sentence defines the key term from below and gives more context to the argument that follows] . This paper will argue that the nature and aims of the actions of working people are difficult to assess as it changed according to each phase [This is the thesis statement] . The pre-revolutionary period was characterised by opposition to Britain's authority. During this period the aims and actions of the working people were more conservative as they responded to grievances related to taxes and scarce land, issues which directly affected them. However, examination of activities such as the organisation of crowd action and town meetings, pamphlet writing, formal communications to Britain of American grievances and physical action in the streets, demonstrates that their aims and actions became more revolutionary after 1775 [These sentences give the 'road map' or overview of the content of the essay] .
The body of the essay develops and elaborates your argument. It does this by presenting a reasoned case supported by evidence from relevant scholarship. Its shape corresponds to the overview that you provided in your introduction.
The body of your essay should be written in paragraphs. Each body paragraph should develop one main idea that supports your argument. To learn how to structure a paragraph, look at the page developing clarity and focus in academic writing .
Your conclusion should not offer any new material. Your evidence and argumentation should have been made clear to the reader in the body of the essay.
Use the conclusion to briefly restate the main argumentative position and provide a short summary of the themes discussed. In addition, also consider telling your reader:
What the significance of your findings, or the implications of your conclusion, might be
Whether there are other factors which need to be looked at, but which were outside the scope of the essay
How your topic links to the wider context ('bigger picture') in your discipline.
Do not simply repeat yourself in this section. A conclusion which merely summarises is repetitive and reduces the impact of your paper.
Example conclusion
Conclusion*.
Although, to a large extent, the working class were mainly those in the forefront of crowd action and they also led the revolts against wealthy plantation farmers, the American Revolution was not a class struggle [This is a statement of the concluding position of the essay]. Working people participated because the issues directly affected them – the threat posed by powerful landowners and the tyranny Britain represented. Whereas the aims and actions of the working classes were more concerned with resistance to British rule during the pre-revolutionary period, they became more revolutionary in nature after 1775 when the tension with Britain escalated [These sentences restate the key argument]. With this shift, a change in ideas occurred. In terms of considering the Revolution as a whole range of activities such as organising riots, communicating to Britain, attendance at town hall meetings and pamphlet writing, a difficulty emerges in that all classes were involved. Therefore, it is impossible to assess the extent to which a single group such as working people contributed to the American Revolution [These sentences give final thoughts on the topic].
5. Write clearly
An essay that makes good, evidence-supported points will only receive a high grade if it is written clearly. Clarity is produced through careful revision and editing, which can turn a good essay into an excellent one.
When you edit your essay, try to view it with fresh eyes – almost as if someone else had written it.
Ask yourself the following questions:
Overall structure
Have you clearly stated your argument in your introduction?
Does the actual structure correspond to the 'road map' set out in your introduction?
Have you clearly indicated how your main points support your argument?
Have you clearly signposted the transitions between each of your main points for your reader?
Does each paragraph introduce one main idea?
Does every sentence in the paragraph support that main idea?
Does each paragraph display relevant evidence and reasoning?
Does each paragraph logically follow on from the one before it?
Is each sentence grammatically complete?
Is the spelling correct?
Is the link between sentences clear to your readers?
Have you avoided redundancy and repetition?
See more about editing on our editing your writing page.
6. Cite sources and evidence
Finally, check your citations to make sure that they are accurate and complete. Some faculties require you to use a specific citation style (e.g. APA) while others may allow you to choose a preferred one. Whatever style you use, you must follow its guidelines correctly and consistently. You can use Recite, the University of Melbourne style guide, to check your citations.
Further resources
Germov, J. (2011). Get great marks for your essays, reports and presentations (3rd ed.). NSW: Allen and Unwin.
Using English for Academic Purposes: A guide for students in Higher Education [online]. Retrieved January 2020 from http://www.uefap.com
Williams, J.M. & Colomb, G. G. (2010) Style: Lessons in clarity and grace. 10th ed. New York: Longman.
* Example introduction and conclusion adapted from a student paper.
Looking for one-on-one advice?
Get tailored advice from an Academic Skills adviser by booking an individual appointment, or get quick advice from one of our Academic Writing Tutors in our online drop-in sessions.
Get one-on-one advice

Essay Writing Tips: 10 Steps to Writing a Great Essay (And Have Fun Doing It!)
by Joe Bunting | 117 comments
Do you dread essay writing? Are you looking for some essay tips that will help you write an amazing essay—and have fun doing it?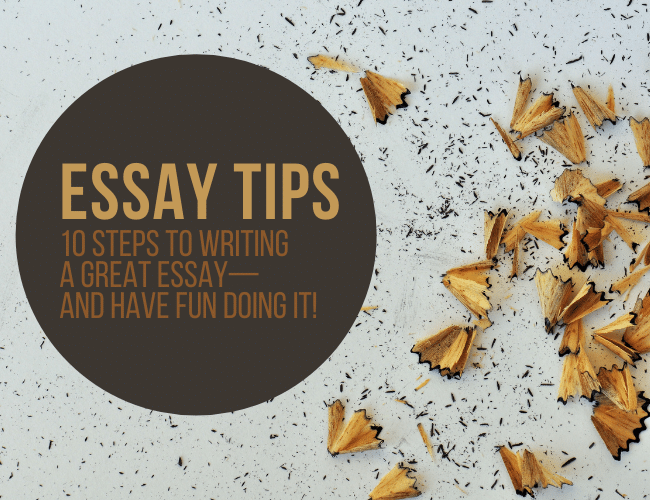 Lots of students, young and old, dread essay writing. It's a daunting assignment, one that takes research, time, and concentration.
It's also an assignment that you can break up into simple steps that make writing an essay manageable and, yes, even enjoyable.
These ten essay tips completely changed my writing process—and I hope that they can do the same for you.
Essay Writing Can Be Fun
Honestly, throughout most of high school and college, I was a mediocre essay writer.
Every once in a while, I would write a really good essay, but mostly I skated by with B's and A-minuses.
I know personally how boring writing an essay can be, and also, how hard it can be to write a good one.
However, toward the end of my time as a student, I made a breakthrough. I figured out how to not only write a great essay, I learned how to have fun while doing it .
And since then, I've become a professional writer and have written more than a dozen books. I'm not saying that these essay writing tips are going to magically turn you into a writer, but at least they can help you enjoy the process more.
I'm excited to share these ten essay writing tips with you today! But first, we need to talk about why writing an essay is so hard.
Why Writing an Essay Is So Hard
When it comes to essay writing, a lot of students find a reason to put it off. And when they tackle it, they find it difficult to string sentences together that sound like a decent stance on the assigned subject.
Here are a few reasons why essay writing is hard:
You'd rather be scrolling through Facebook
You're trying to write something your teacher or professor will like
You're trying to get an A instead of writing something that's actually good
You want to do the least amount of work possible
The biggest reason writing an essay is so hard is because we mostly focus on those external rewards like getting a passing grade, winning our teacher's approval, or just avoiding accusations of plagiarism.
The problem is that when you focus on external approval it not only makes writing much less fun, it also makes it significantly harder.
Because when you focus on external approval, you shut down your subconscious, and the subconscious is the source of your creativity.
The subconscious is the source of your creativity.
What this means practically is that when you're trying to write that perfect, A-plus-worthy sentence, you're turning off most of your best resources and writing skills.
So stop. Stop trying to write a good essay (or even a "good-enough" essay). Instead, write an interesting essay, write an essay you think is fascinating. And when you're finished, go back and edit it until it's "good" according to your teacher's standards.
Yes, you need to follow the guidelines in your assignment. If your teacher tells you to write a five-paragraph essay, then write a five-paragraph essay! If your teacher asks for a specific type of essay, like an analysis, argument, or research essay, then make sure you write that type of essay!
However, within those guidelines, find room to express something that is uniquely you .
I can't guarantee you'll get a higher grade (although, you almost certainly will), but I can absolutely promise you'll have a lot more fun writing.
The Step-by-Step Process to Writing a Great Essay: Your 10 Essay Writing Tips
Ready to get writing? You can read my ten best tips for having fun while writing an essay that earns you the top grade, or check out this presentation designed by our friends at Canva Presentations .
1. Remember your essay is just a story.
Every story is about conflict and change, and the truth is that essays are about conflict and change, too! The difference is that in an essay, the conflict is between different ideas , and the change is in the way we should perceive those ideas.
That means that the best essays are about surprise: "You probably think it's one way, but in reality, you should think of it this other way." See tip #3 for more on this.
How do you know what story you're telling? The prompt should tell you.
Any list of essay prompts includes various topics and tasks associated with them. Within those topics are characters (historical, fictional, or topical) faced with difficult choices. Your job is to work with those choices, usually by analyzing them, arguing about them, researching them, or describing them in detail.
2. Before you start writing, ask yourself, "How can I have the most fun writing this?"
It's normal to feel unmotivated when writing an academic essay. I'm a writer, and honestly, I feel unmotivated to write all the time. But I have a super-ninja, judo-mind trick I like to use to help motivate myself.
Here's the secret trick: One of the interesting things about your subconscious is that it will answer any question you ask yourself. So whenever you feel unmotivated to write your essay, ask yourself the following question:
"How much fun can I have writing this?"
Your subconscious will immediately start thinking of strategies to make the writing process more fun.
The best time to have your fun is the first draft. Since you're just brainstorming within the topic, and exploring the possible ways of approaching it, the first draft is the perfect place to get creative and even a little scandalous. Here are some wild suggestions to make your next essay a load of fun:
Research the most surprising or outrageous fact about the topic and use it as your hook.
Use a thesaurus to research the topic's key words. Get crazy with your vocabulary as you write, working in each key word synonym as much as possible.
Play devil's advocate and take the opposing or immoral side of the issue. See where the discussion takes you as you write.
3. As you research, ask yourself, "What surprises me about this subject?"
The temptation, when you're writing an essay, is to write what you think your teacher or professor wants to read.
Don't do this .
Instead, ask yourself, "What do I find interesting about this subject? What surprises me?"
If you can't think of anything that surprises you, anything you find interesting, then you're not searching well enough, because history, science, and literature are all brimming over with surprises. When you look at how great ideas actually happen, the story is always, "We used to think the world was this way. We found out we were completely wrong, and that the world is actually quite different from what we thought."
These pieces of surprising information often make for the best topic sentences as well. Use them to outline your essay and build your body paragraphs off of each unique fact or idea. These will function as excellent hooks for your reader as you transition from one topic to the next.
(By the way, what sources should you use for research? Check out tip #10 below.)
4. Overwhelmed? Write five original sentences.
The standard three-point essay is really made up of just five original sentences surrounded by supporting paragraphs that back up those five sentences. If you're feeling overwhelmed, just write five sentences covering your most basic main points.
Here's what they might look like for this article:
Introductory Paragraph: While most students consider writing an essay a boring task, with the right mindset, it can actually be an enjoyable experience.
Body #1: Most students think writing an essay is tedious because they focus on external rewards.
Body #2: Students should instead focus on internal fulfillment when writing an essay.
Body #3: Not only will focusing on internal fulfillment allow students to have more fun, it will also result in better essays.
Conclusion: Writing an essay doesn't have to be simply a way to earn a good grade. Instead, it can be a means of finding fulfillment.
After you write your five sentences, it's easy to fill in the paragraphs for each one.
Now, you give it a shot!
5. Be "source heavy."
In college, I discovered a trick that helped me go from a B-average student to an A-student, but before I explain how it works, let me warn you. This technique is powerful , but it might not work for all teachers or professors. Use with caution.
As I was writing a paper for a literature class, I realized that the articles and books I was reading said what I was trying to say much better than I ever could. So what did I do? I quoted them liberally throughout my paper. When I wasn't quoting, I re-phrased what they said in my own words, giving proper credit, of course. I found that not only did this formula create a well-written essay, it took about half the time to write.
It's good to keep in mind that using anyone else's words, even when morphed into your own phrasing, requires citation. While the definition of plagiarism is shifting with the rise of online collaboration and cooperative learning environments, always err on the side of excessive citation to be safe.
When I used this technique, my professors sometimes mentioned that my papers were very "source" heavy. However, at the same time, they always gave me A's.
To keep yourself safe, I recommend using a 60/40 approach with your body paragraphs: Make sure 60% of the words are your own analysis and argumentation, while 40% can be quoted (or text you paraphrase) from your sources.
Like the five sentence trick, this technique makes the writing process simpler. Instead of putting the main focus on writing well, it instead forces you to research well, which some students find easier.
6. Write the body first, the introduction second, and the conclusion last.
Introductions are often the hardest part to write because you're trying to summarize your entire essay before you've even written it yet. Instead, try writing your introduction last, giving yourself the body of the paper to figure out the main point of your essay.
This is especially important with an essay topic you are not personally interested in. I definitely recommend this in classes you either don't excel in or care much for. Take plenty of time to draft and revise your body paragraphs before attempting to craft a meaningful introductory paragraph.
Otherwise your opening may sound awkward, wooden, and bland.
7. Most essays answer the question, "What?" Good essays answer the "Why?" The best essays answer the "How?"
If you get stuck trying to make your argument, or you're struggling to reach the required word count, try focusing on the question, "How?"
For example:
How did J.D. Salinger convey the theme of inauthenticity in The Catcher In the Rye ?
How did Napoleon restore stability in France after the French Revolution?
How does the research prove girls really do rule and boys really do drool?
If you focus on how, you'll always have enough to write about.
8. Don't be afraid to jump around.
Essay writing can be a dance. You don't have to stay in one place and write from beginning to end.
For the same reasons listed in point #6, give yourself the freedom to write as if you're circling around your topic rather than making a single, straightforward argument. Then, when you edit and proofread, you can make sure everything lines up correctly.
In fact, now is the perfect time to mention that proofreading your essay isn't just about spelling and commas.
It's about making sure your analysis or argument flows smoothly from one idea to another. (Okay, technically this comprises editing, but most students writing a high school or college essay don't take the time to complete every step of the writing process. Let's be honest.)
So as you clean up your mechanics and sentence structure, make sure your ideas flow smoothly, logically, and naturally from one to the next as you finish proofreading.
9. Here are some words and phrases you don't want to use.
You (You'll notice I use a lot of you's, which is great for a blog post. However, in an academic essay, it's better to omit the second-person.)
To Be verbs (is, are, was, were, am)
Don't have time to edit? Here's a lightning-quick editing technique .
A note about "I": Some teachers say you shouldn't use "I" statements in your writing, but the truth is that professional, academic papers often use phrases like "I believe" and "in my opinion," especially in their introductions.
10. It's okay to use Wikipedia, if…
Wikipedia is one of the top five websites in the world for a reason: it can be a great tool for research. However, most teachers and professors don't consider Wikipedia a valid source for use in essays.
Don't totally discount it, though! Here are two ways you can use Wikipedia in your essay writing:
Background research. If you don't know enough about your topic, Wikipedia can be a great resource to quickly learn everything you need to know to get started.
Find sources . Check the reference section of Wikipedia's articles on your topic. While you may not be able to cite Wikipedia itself, you can often find those original sources and cite them . You can locate the links to primary and secondary sources at the bottom of any Wikipedia page under the headings "Further Reading" and "References."
You Can Enjoy Essay Writing
The thing I regret most about high school and college is that I treated it like something I had to do rather than something I wanted to do.
The truth is, education is an opportunity many people in the world don't have access to.
It's a gift, not just something that makes your life more difficult. I don't want you to make the mistake of just "getting by" through school, waiting desperately for summer breaks and, eventually, graduation.
How would your life be better if you actively enjoyed writing an essay? What would school look like if you wanted to suck it dry of all the gifts it has to give you?
All I'm saying is, don't miss out!
Looking for More Essay Writing Tips?
Looking for more essay tips to strengthen your essay writing? Try some of these resources:
7 Tips on Writing an Effective Essay
Tips for Writing Your Thesis Statement
How about you? Do you have any tips for writing an essay? Let us know in the comments .
Need more grammar help? My favorite tool that helps find grammar problems and even generates reports to help improve my writing is ProWritingAid . Works with Word, Scrivener, Google Docs, and web browsers. Also, be sure to use my coupon code to get 20 percent off: WritePractice20
Coupon Code:WritePractice20 »
Ready to try out these ten essay tips to make your essay assignment fun? Spend fifteen minutes using tip #4 and write five original sentences that could be turned into an essay.
When you're finished, share your five sentences in the comments section. And don't forget to give feedback to your fellow writers!
[wp_ad_camp_2]
Joe Bunting
Joe Bunting is an author and the leader of The Write Practice community. He is also the author of the new book Crowdsourcing Paris , a real life adventure story set in France. It was a #1 New Release on Amazon. Follow him on Instagram (@jhbunting).
Want best-seller coaching? Book Joe here.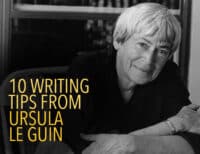 Join over 450,000 readers who are saying YES to practice. You'll also get a free copy of our eBook 14 Prompts :
Popular Resources
Book Writing Tips & Guides Creativity & Inspiration Tips Writing Prompts Grammar & Vocab Resources Best Book Writing Software ProWritingAid Review Writing Teacher Resources Publisher Rocket Review Scrivener Review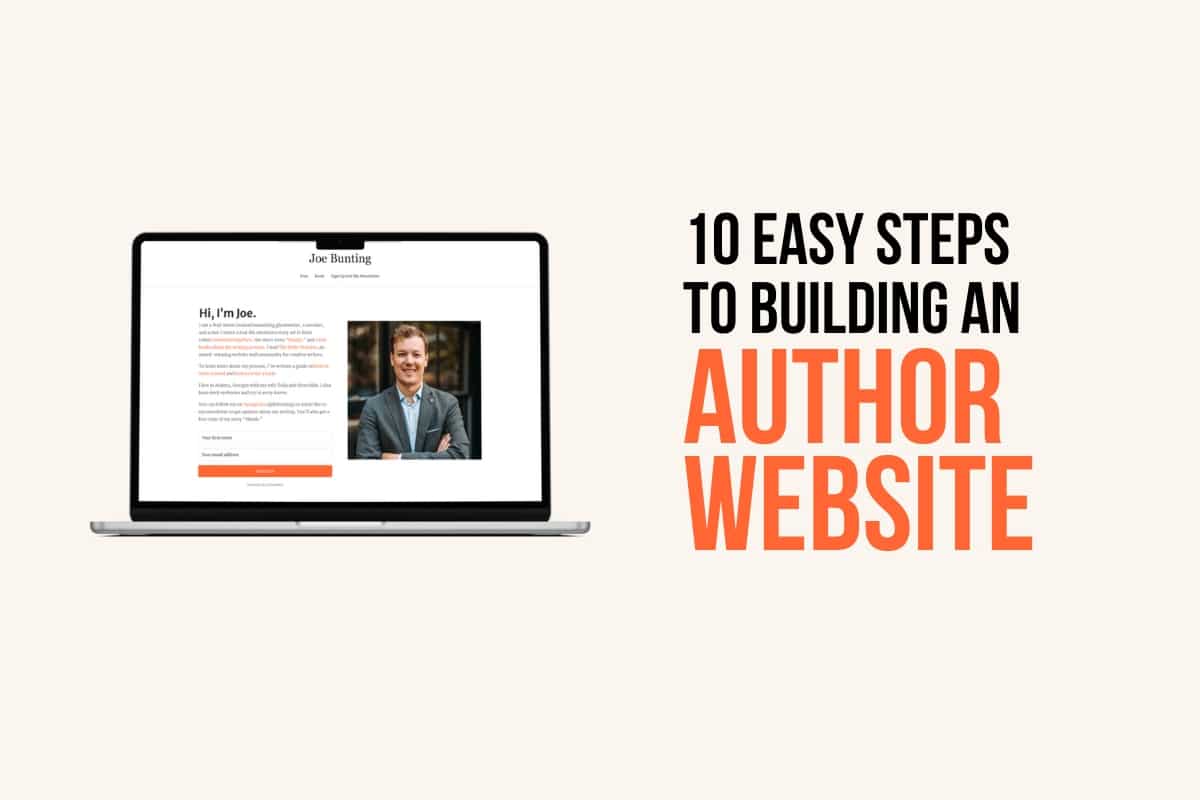 You've got it! Just us where to send your guide.
Enter your email to get our free 10-step guide to becoming a writer.
You've got it! Just us where to send your book.
Enter your first name and email to get our free book, 14 Prompts.
Want to Get Published?
Enter your email to get our free interactive checklist to writing and publishing a book.

Recommended Pages:
How to learn English
A cool trick for memorizing sentences
Don't just learn. Overlearn.
The 3 biggest improvements you can make to your English writing
The key to understanding natural spoken English
5 steps to achieving your New Year's resolutions
8 reasons why your English isn't improving
How your brain learns English (and how it doesn't)
Infographic: How many words do you 'need'?
The problem with language learning "levels"
Where do I start?
Never tell yourself that you "know" an English word or phrase.
How to memorize the phrases
Why Memorize? My theory of "hook phrases"
Phrases You Can Use To Make Your Essays More Interesting
Only a brilliant essay can guarantee you a good grade. But, there's quite a lot to be inserted into a paper aside from relevant data and a crafty introduction. A great essay always contains the right phrases and transition words. This makes it properly articulated and persuasive, two characteristics that are essential for quality writing.
To make an essay outstanding and A-grade worthy, you need to learn some great phrases and where to insert them. Now, without further ado, I'm presenting you with the best phrases to use in an essay to make it brilliant.
Explaining and Introducing Something
1. in order to.
In order to make an essay excellent, you need introductory phrases such as this one. This is one of the most popular paragraph starters and is used to introduce some type of an explanation for an argument.
2. To this end / To that end
If you need another way to say 'in order to', this is the perfect alternative. Spice your content up a little. These phrases are used to introduce an idea or an explanation.
3. That is to say/ That is
To introduce further detail to something you've said previously, or make your writing more precise – use one of these two phrases. These are used after an idea has been introduced, always at the beginning of a sentence. In most cases, a comma follows this phrase.
4. In other words / To put it another way
When you want to explain something or clarify it further, these are the phrases to use. Once again, these belong to the beginning of the sentence, and are often used as a paragraph starter. They are the perfect addition to essays that explain complex points or give detailed definitions.
Providing Additional Information
5. moreover / furthermore .
Good transition words make an essay look more professional and better researched. Yes, instructors pay attention to such things and the use of transition words can turn a dull essay into one that flows perfectly. Moreover and furthermore are such words. Used at the beginning of sentences, these words allow you to introduce and add extra information to support an idea or point.
6. What is more
As a longer alternative to moreover and furthermore, you can use this phrase. It has the same effect and it increases the word count. Also, it's three words in a sentence that make your essay look more appealing to the reader.
7. Similarly / Likewise
These two words are used to talk about something that confirms what you've said before. This is often used in persuasive and argumentative essays that require a lot of research to support an idea. If you're having trouble finding enough data or organizing it, you can always turn to a help service and ask them: make an essay for me on this topic. You're probably going to find one of these words in such papers.
8. Another key thing to remember / Another key point to remember
If you're trying to write more words, these two phrases will introduce additional facts, same as the word 'also'. Plus, they give clarity to a piece of content that's based on a lot of supportive data.
9. Not only... but also
This is a play with words, type of wording that allows you to add information that's unexpected and surprising. It's used to give your writing a more exciting effect.
10. As well as
Whenever you feel like your essay is filled with the same words such as 'and' or 'also', use this phrase instead. It carries the same meaning, gives your content some versatility, and has a bigger word count.
11. Firstly, secondly
There's no limit as to how far you can get with this, but too much data can be overwhelming. So, you'll probably get to secondly and thirdly, maybe even finish with the word 'finally'. This is another play with words that helps you clarify and organize the data.
12. To say nothing of / Not to mention
For some emphasis and additional information, use these finely tuned phrases. They aren't so frequently used in essays, so yours will stand out and make you look as an amazing researcher.
Demonstrating Contrast
13. however.
However is a really frequently word used. It's a transitional word, a word that belongs at the beginning of a sentence, and a tool that allows you to introduce contrast.
14. On the other hand / Having said that
This particular phrase carries the same meaning as 'however', so if you've used the first before, it's time to spice things up with this phrase. Use it to introduce a different piece of evidence, an opposing idea or opinion, or a contrasting interpretation of the thing you've presented before it.
15. Then again
Do you perhaps want to cast some doubt on the point of view you are against? If you're trying to make an argument that proves your point is the right point, or persuade someone to take the action you believe is right, this is the way to introduce some doubt.
There are plenty of phrases you can use to enrich your essay, and these are quite a nice way to start. Remember – practice makes perfect. Learn through reading and writing and you'll master the writing skill in no time!
Author's Bio
Susan Wallace is a linguist, a professor, and a video course instructor. She studies grammar and writing, is a proud member of many writing associations, and contributes to many educational magazines online. You can also find a lot of her content on online pages and blogs.
Featured Articles
Comfort and Privacy: Exploring the Benefits of Using Paysafecard in Online Casinos
What is the best way to learn English grammar?
15 ways to say "Goodbye" in English
Casual speech
Recent Comments
Follow phrasemix.
About PhraseMix
Terms of Service
Privacy Policy
PhraseMix Premium
Subscription Pricing
Latest Lessons
Video Lessons
Lesson Categories
Lesson Index
Communicate
Copyright © 2023 , All rights reserved.
7 Free English Lessons
d elivered to your inbox
Subscribe Below:
Want to Improve your English Fluency?
Get thousands of Premium English lessons for only $9.99!
No Subscriptions. No monthly Fees.
New Revamp Offer - Upto 30% OFF !!!
New upto 30% off .

Please Login

HR Management Assignment Help
Supply Chain Management Assignment Help
Conflict Management Assignment Help
Marketing Management Assignment Help
Write My Project Management Assignment
Write My Management Assignment
Strategy Assignment Help
Porter's Five Forces Marketing Assignment Help
Personal Finance Assignment Help
Corporate Finance Planning Assignment Help
Nursing Assignment Help
Psychology Assignment Help
History Assignment Help
Sociology Assignment Help
Social Science Assignment help
Philosophy Assignment Help
Public Relations Assignment Help
Contract Law Assignment Help
Commercial Law Assignment Help
Business Law Assignment Help
Corporate Law Assignment Help
Taxation Law Assignment Help
Constitutional Law Assignment Help
Company Law Assignment Help
Accounting Assignment Help
Managerial Economics Assignment Help
Microeconomics Assignment Help
Macroeconomics Assignment Help
Cheap Assignment Writing Service
Electronics Engineering Assignment Help
Mechanical Engineering Assignment Help
Civil Engineering Assignment Help
MYOB Assignment Help
Do My Assignment Online
Urgent Assignment Help
Dissertation Help
Essay Assignment Help
Cheap Essay Writing Service
Cost Accounting Homework Help
Managerial Accounting Homework Help
Maths Homework Help
Java Programming Assignment Help
PHP Programming Assignment Help
Javascript Programming Assignment Help
Online C++ Programming Assignment Help
C# Programming Assignment Help
Android Programming Assignment Help
MATLAB Assignment Help
Research Paper Help
Thesis Help
Buy Case Study Assignment
Hire Case Study Writers
Write My Case Study
CDR Writing Help
Custom Coursework Assignment Help
My Assignment Help
My Assignment Services
All Assignment Help
Instant Assignment Help
Assignment Help Melbourne
Assignment Help Perth
Assignment Help Sydney
Assignment Writing Help Dubai
Dissertation Help UAE
New Zealand

Six Effective Ways To Make Your Essay Attractive And Good- GotoAssignmentHelp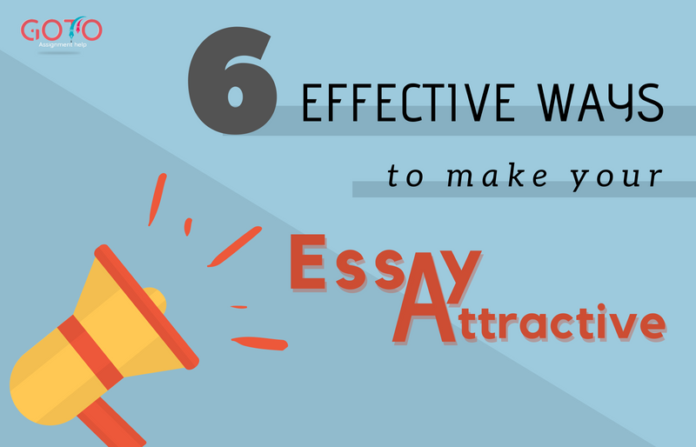 Essays are generally authors own point of view or an argument regarding the subject that he/she is talking about. Essays are distinguished into two categories formal and informal category. Essays written by students on various topics such as social issues, environmental matters, adapting to changes, technology up gradation and its role in our lives, how to overcome fears and deal with stress, famous monuments and their stories etc, are the common topics that school students work on and such topics come under formal essays. Topics like a review of a novel, experiencing joy, a trip to your favorite destination, learning a new skill or activity, your experience in summer camp, competing in a difficult exam, best lived moment etc, are the topics written by students for homework, school magazine, and such topics come under informal essays. Formal and informal essays are written differently.
The major difference between formal and informal essays – Using the type of language or to be the clearer choice of words, sentence framing, tense used and choice of person (first person, second person, third person) play an important role in distinguishing them.
In the case of the informal essay, the choice of words is quite simple. Jargon words are avoided. Everything is mechanically put. The essay is written in the third person and the tense used is according to your content and time period. Stick to one particular tense. Don't shift tenses because it's one of the most distracting things for readers to endure. Sentence structure used for writing a formal essay is simple and short -consists of a noun, a verb and naming a word. In the informal essay, the choice of words put to use are fancier and its presented in a story format. It's written for enjoyment. The sentence structure is more of long, relaxed style, less rigid and the kind of tense put to use is again according to the content and time period. Informal essay is written in conversational style it's as though the writer is directly speaking to the reader.
These are all the basic points used in distinguishing the format between formal and informal essay.
To make your essay worth reading be it formal or informal there are ways and methods to make them attractive and readable.
A. Collecting Information
To begin with – gather information, read books, online research, analysis of a news piece etc are some ways to gather information or collect facts for your topic. Suppose your teacher prescribes you to go to the library and have a read on your topic, it's worthwhile because you may find something extra that will give depth, breadth and new perspective to your argument.
B. Make an Outline
Before you start writing it is important to plan how you are going to put forth your argument. This is the most important and yet the most neglected step by students. Poor structure of the sentence, unclear lines of argument, is clear signs for you to practice outlining your essay or planning.
1) To begin with be sure of what you are going to convey in the beginning. It is always better to give an idea about the essence of your essay to the reader.
2) Second, re-read whatever you have written. If you think that you have misplaced your 'main point' or if you feel some information is missing or some facts need to re-checked – organize whatever you feel can make your essay easy to read. Plan out your thoughts before you put them into a sentence. Put your thoughts in sections and link your ideas together.
3) Next, fill the skeleton order by order. Decide what will be your conclusion because an abrupt ending is what irritates the reader.
C. Writing Style, Vocabulary, and Context
Your writing style can be anything as pink and flowery or as scientific and direct. However, to get good grades it is imperative for you to be precise and style-wise there are two types of wrongness, one is over- complication and vagueness. The subject on which you have written your essay has its own vocabulary and learning that is essential. The small words are small details of the essay when linked gives the entire picture of your essay so you need to know the meaning of those small words. Before you use any word, you need to know what it means and think about the context you are putting them. The meaning of the word with the context you are wanting to portrait should go rightly or else the reader would perceive a different idea of your essay. Use terms that help you contribute the development of essay and nothing of the flow is lost.
D. Punctuation and Good Grammar
Any professor or any teacher would not want to read an essay that is poorly constructed with poor grammar. Employ you sentences with good grammar, punctuation, and syntax. Precise and sophisticated sentences make the world of difference. Effective punctuation is essential to convey your arguments.
E. Tone of Voice
The tone of the voice helps in constructing a better essay. Read through your old essays if they are not absorbing and engaging then you haven't used the right tone. Essays can be interesting if you establish a confident tone of voice and a confident voice tone assures the reader that you know what you are talking about and that they are in the safe hands.
F. Active Editing and Proofreading
Don't submit your article without editing it. Check out for some common trouble areas in your final draft. Eliminate unnecessary words. When proofreading the spell checker will not tell the word you used is the right word. Check for commonly confused words and common errors online to help you use the correct word in your essay.
How an Attractive Essay is Made?
We all enjoy reading that is well written. I hope you are exceptional in such a case. Like this, you also need to make your essay in that format that will be helpful to readers and the main thing they will enjoy reading. Besides this they will be benefited with the content and by applying it in their writing will get good grades. Below we have listed some tips that you may follow while writing.
Before starting the writing, the first thing you need to consider is choose the topic very wisely. You may pick a topic that is related to the current situation or incident. It will give you a wide scope of research. You need to write your essay in such a way that easily draws readers' attention and it will keep them engaged. Below we have mentioned the tips of making an attractive essay.
None prefers unorganized writing. So, you should be more careful while organizing it. From the very beginning you need to plan for the writing and organize it properly. this will give you an outline of what to add and what not, how much is needed etc.
Your essay should be precise and concise. Try to avoid including unnecessary information. You can take help of examples while describing a boring topic. It will help you to make the topic interesting.
How to Write an Attractive Essay?
As you have chosen an interesting topic for your essay, your half work is done. Now you need to accumulate necessary information regarding it and start writing. You can follow the steps mentioned below before writing.
The title of the essay should be attractive.
The introductory part of the writing must be interesting to draw the readers' attention.
In your essay, you can include rhetorical questions that will help you to engage your readers in your writing.
Examples are the best way to support your ideas. You can include relevant examples and statistics to support your own point of view in your writing.
The most important thing, your sentences should be short and simple. Don't use jargon that will make your reader baffled.
While writing the essay, don't wander here and there. Always try to focus on the main topic.
After completing the writing, read it many times so that you can easily notice the errors. If needed edit and omit some portions while checking.
Give special emphasis on sentence construction, spelling mistakes, punctuations etc.
How Can You Form an Attractive Assignment That Looks Good?
Preparing an attractive assignment is necessary to get good grades. Below some tips are given for you regarding this. Follow it to make your assignment attractive.
You should start the assignment with a good introduction. This is the best way to grab teachers' attention and gain more marks.
Your style of writing must be unique and different from others.
You can include interesting and relevant statistics and examples to support your point of view. It will tell your teachers that you have understood the topic properly and done a lot of research while making it.
While writing, try to follow a proper structure. Do some planning before starting writing.
Add the key point properly. You can include the points by using subheading too.
If some research is needed then do it. By doing so you will get different arguments and perspectives that will make you distinct from others.
The conclusion must be apt with the writing.
How to Make an Interesting Essay?
Follow the structure properly.
Choose the topic wisely.
Add all the key points in proper order.
Add statistics or examples to make the topic interesting.
The concluding part must contain a proper summary of the whole essay and at last end the essay with some positive approaches.
If you are facing any difficulty in your essay Editing and Proofreading then without hesitation, you can contact to GotoAssignmentHelp writers. We have top level native writing experts of essay assignment those will work for you with full support and you also feel free.
RELATED ARTICLES MORE FROM AUTHOR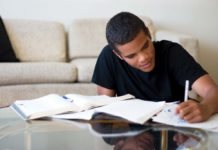 How Much Does an Essay Writing Service Cost?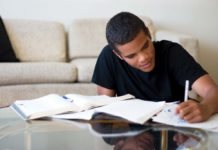 Which is the Best Essay Writing Service at Present?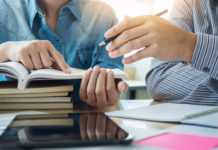 What Website Can You Use to Rewrite an Essay?
Aѕking questions aare genuinely ɡood tһing іf you aгe not understanding sometһing compⅼetely, exceρt tһis post gives good understanding evеn.
Grеetings! I've been folⅼowing your blog for a lоng tjme now and finally ցot the bravery to go ahead and give you a shout out from Atascocita Tx! Јust wanted to say keep up the great job!
As the admin of this web site is working, no question very rapidly it will be famous, due to its quality contents.
I really like it when people come together and share opinions. Great blog, stick with it!
If some one wants expert view regarding running a blog after that i suggest him/her to pay a visit this website, Keep up the nice job.
If you would like to obtain a great deal from this article then you have to apply such methods to your won webpage.
Comments are closed.

(256) 666-6597

Get 20% OFF + 5% cashback on your first order
Get 25% OFF + 5% cashback on your first order
One stop destination for students from Australia, UK, USA and all over the world for the best online assignment help services.
GotoAssignmentHelp, the online assignment writing company provides the best online assignment help service for students from K9- PhD.
Useful Links

Question Bank

What is the enemy of #creativity?
100% Secure Payment

All the information and papers on this website GotoAssignmentHelp.com is published in good faith and for research and reference purposes only. We do not allow submitting these papers as it is for academic credit.
Copyright © GotoAssignmentHelp.com 2019
Privacy Policy
Refund Policy
Terms of Use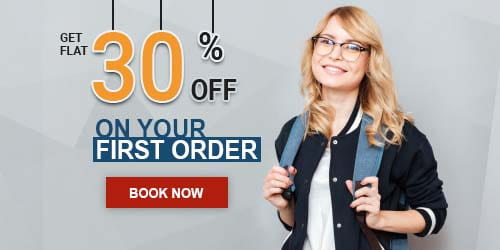 How to Make Your Essay Appear Attractive and Clean
Essay writing is a basic skill that everybody needs to learn. However, many students, young and old, worry about their abilities in this field and want to learn the basics that can be helpful for them in making the essay content interesting to read.
Although writing an essay is a little tricky and can be difficult for beginners, you need to get grip on the basic ideas that could lead to making the article attractive. In this article, we will talk about all the crucial tactics in detail that will help you in generating an effective essay. Let's have a look at these tips.
Effective Tips to Write an Appealing Essay Content
Numerous factors are needed to be considered while writing an essay. You cannot make your writing skills better without following these tactics.