Essay Writing Guide
Essay Format

Essay Format: A Basic Guide With Examples
Published on: Sep 24, 2017
Last updated on: May 26, 2023
On This Page On This Page
Writing essays is an important part of every student's life. However, it is not just about to list down ideas in a linear manner. But essay writing also involves a well-structured outline and format to organize all the research in one place.
Many institutions require a standard format that a paper of any kind must follow such as MLA, APA, and Chicago. The purpose of each format is to present the information in a more structured way.
In this article, find out what is an essay format and the general guidelines in each format type. The application of these formats could range from high school essays to college essays.
Refer to this guide and follow the instructions for a perfectly formatted paper.
What is an Essay Format?
An essay format refers to a set of guidelines that decides how the elements of your paper should be arranged. The format guidelines cover the essay structure, title, citations, and the basic outline of the essay.
When formatting a paper, there are certain things that you need to pay attention to. These include the structure of an essay, title page, works cited page, and in-text citations.
The guidelines for the standard essay outline and format are as follows:
Basic Essay Outline
Each essay needs an introduction, body paragraph, and conclusion to include all the key information. The following outline shows the basic format for all types of essay and research papers.
Introduction
Here is a detailed description of each step for creating the basic essay outline.
Start your essay by introducing your topic and provide some background information. Don't forget to end this with a strong thesis statement that shows the main argument of the paper.
Body of the essay
In each body paragraph, write a topic sentence at the start and provide the main arguments to support the thesis.
In the last paragraph, provide a summary of the entire paper and restate the thesis statement. Provide a call to action or give the readers something to think about.
Learn how to write a conclusion and better wrap up the information by bringing together all of your key points.
Outline Your Way to Writing Excellence!
Standard Essay Format Guidelines
Below are the standard essay format guidelines that you should follow for an organized piece of writing.
The one-inch margin on all sides of the page.
Line spacing (e.g single spacing or double spacing).
Specific font style and size like New Times Roman 12pt.
Page headers to contain information like the author's last name or shortened title etc.
Heading and subheading (this structure usually differs in different formatting style requirements).
Pages numbers are usually included in the page headers.
The indentation should be half an inch.
Basic Essay Format Template
Below is an essay format template that you can refer to while crafting your essays or any other type of academic writing.
Essay Format Template
Essay Format MLA Style Guidelines
MLA is the most commonly used format style used in the field of humanities. To craft an essay in MLA format, here are the basic guidelines that you are required to follow:
The font should be New Times Roman 12pt.
Double spacing throughout the paper and make sure there is no extra space between paragraphs.
One inch margin on all sides of the paper.
Last name and page numbers in the header of every page.
In the upper left-hand corner, write your name, instructor's name, class, and date.
An essay title should be centered.
For the indentation press tab.
List down the sources on the page entitled 'Works Cited'.
To know more about this specific format, we have a detailed MLA format guide to help you understand the concept better.
MLA Format Essay Example
Writing a paper in MLA format can be a challenging task if you don't know the basic guidelines to follow.
Here is a free MLA format example to help you better understand what to include in this specific format style.
Essay Format APA Style Guideline
APA stands for American Psychological Association and is mostly used in scientific papers. Many behavioral and social science students make use of the APA format to structure their papers.
Here are the basic APA format guidelines for you if you don't know how to write an essay in APA format.
Text style and size should be Times New Roman 12pt.
Double spacing.
One-inch margin.
Include a shortened title (at the top left) and page number (at the top right) in the header of every page.
The title page should include the name of the author and institution affiliation, date, and the name of the instructor.
Citations are listed on the references page.
Related: APA Format - Basic Rules & Sample Paper
APA Format Essay Example
Looking for an APA essay format pdf example? Here is a well-designed APA format essay example to help you nail your next essay formatting.
Essay Format Chicago Style Guidelines
The Chicago style contains a set of comprehensive guidelines for formatting papers and essays. Precise citations and footnotes are key for a perfect and successful Chicago-style paper.
Here are the guidelines for formatting a paper in Chicago style.
Double spacing everywhere.
Text style should be Times New Roman 12pt.
Include the last and page number in the header of every page.
This format requires footnotes as well on the paraphrased or quoted passages.
The bibliography of the Chicago style format is quite similar to the MLA format. List the information in alphabetical order on the page entitled 'Bibliography'.
Chicago Style Format Example
Here is an expert Chicago-style essay format example that you can go through and learn how to format an essay.
Hopefully, this short guide helps you in understanding the various elements of a well-formatted paper. Follow the above guidelines for crafting good essays that are coherent and easy to read throughout.
After formatting the paper, don't forget to revise your paper to remove all the formatting mistakes. Make sure the paper complies with the correct format required by your institution.
Get Expert Help In Formatting Your Paper
Still, confused and looking for essay help to make sure your paper follows a correct format? Contact our customer service agents at MyPerfectWords.com and get help with your academic papers.
Following are the formats in which you can get help from our top essay writing service:
5 paragraph essay format
MLA essay format
APA essay format
Chicago essay format
Argumentative essay format
College essay format
Graduate school essay format
Common app essay format
Narrative essay format
Compare and contrast essay format
Scholarship essay format
Persuasive essay format
Descriptive essay format
Expository essay format
Let our essay writer online craft any type of paper in any format for you. Contact us today and let our expert writers take care of your academic needs!
Nova A. (Literature, Marketing)
Nova Allison is a Digital Content Strategist with over eight years of experience. Nova has also worked as a technical and scientific writer. She is majorly involved in developing and reviewing online content plans that engage and resonate with audiences. Nova has a passion for writing that engages and informs her readers.
People also read
An Ultimate Essay Writing Guide for Students
Learn How to Write An Essay in Simple Steps
A Complete 500 Word Essay Writing Guide With Examples
Interesting Essay Topics to Ensure A Better Grade
Different Types of Essays In Academic Writing
Learn How to Create a Perfect Essay Outline
Learn How to Start an Essay In Simple Steps
A Complete Essay Introduction Writing Guide With Examples
What is a Hook Example For an Essay? Know Now
Learn How to Write a Thesis Statement With Examples
Good Thesis Statement Examples For Your Help
What is a Topic Sentence? - Definition & Examples
Learn How to Write a Conclusion in Simple Steps
Transition Words For Essays - The Ultimate List 2023
What are the 4 Types of Sentences - Definition & Examples
Rules and Writing Conventions For College Student
Essay Writing Problems - 5 Most Paralyzing Problems
Useful Tips for Students on How to Make an Essay Longer
How to Title an Essay - A Short Guide & Examples
Learn How to Write a 1000 Word Essay Like a Pro
Share this article
Keep reading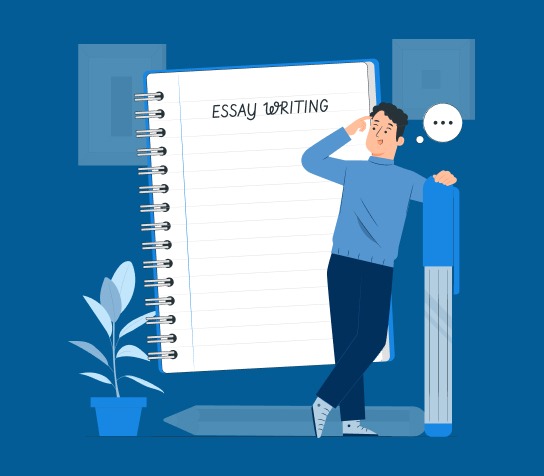 We value your privacy
We use cookies to improve your experience and give you personalized content. Do you agree to our cookie policy?
Website Data Collection
We use data collected by cookies and JavaScript libraries.
Are you sure you want to cancel?
Your preferences have not been saved.
Learn the Standard Essay Format: MLA, APA, Chicago Styles
Being able to write an essay is a vital part of any student's education. However, it's not just about linearly listing ideas. A lot of institutions will require a certain format that your paper must follow; prime examples would be one of a basic essay format like MLA, the APA, and the Chicago formats. This article will explain the differences between the MLA format, the APA format, and the Chicago format. The application of these could range from high school to college essays, and they stand as the standard of college essay formatting. EssayPro — dissertation services , that will help to make a difference!
Need Help With Paper Formatting?
We only need your requirements to create an original paper with proper formatting.
What is an Essay Format: Structure
Be it an academic, informative or a specific extended essay - structure is essential. For example, the IB extended essay has very strict requirements that are followed by an assigned academic style of writing (primarily MLA, APA, or Chicago):
Abstract: comprised of 3 paragraphs, totaling about 300 words, with 100 words in each.
~ Paragraph 1: must include a research question, thesis, and outline of the essay's importance.
~ Paragraph 2: Key resources, scope and limits of research, etc.
~ Paragraph 3: Conclusion that you've already reached in your essay.
Table of Contents (with page numbers)
~ Research question
~ Introduction
~ Arguments
~ Sub-headings
~ Conclusion
~ Works cited (bibliography)
Introduction
~ The research question is required
Bibliography (Works Cited)
This outline format for an extended essay is a great example to follow when writing a research essay, and sustaining a proper research essay format - especially if it is based on the MLA guidelines. It is vital to remember that the student must keep track of their resources to apply them to each step outlined above easily. And check out some tips on how to write an essay introduction .
Order an Essay Now & and We Will Cite and Format It For Free :
How to write an essay in mla format.
To write an essay in MLA format, one must follow a basic set of guidelines and instructions. This is a step by step from our business essay writing service
Font : 12pt Times New Roman
~ Double spaced everywhere
~ No extra spaces, especially between paragraphs
Heading : Example of the heading on the first page of the essay (upper left corner)
~ Your name (John Smith)
~ Teacher's / Professor's name (Margot Robbie)
~ The class (Depends on course/class)
~ Date (20 April 2017)
Margins : One-inch margin on the top, bottom, left and right.
Page Numbers : Last name and page number must be put on every page of the essay as a "header". Otherwise, it would go in place of the text.
Title : There needs to be a proper essay title format, centered and above the first line of the essay of the same font and size as the essay itself.
Indentation : Just press tab (1/2 inch, just in case)
Align : Align to the left-hand side, and make sure it is aligned evenly.
It's important to remember that the essay format of MLA is usually used in humanities, which differs from other types of academic writing that we'll go into detail later. For now, feast your eyes upon an MLA format essay example:
Essay in MLA Format Example
Mla format example essay, mla vs. apa.
Before we move on to the APA essay format, it is important to distinguish the two types of formatting. Let's go through the similarities first:
The formatting styles are similar: spacing, citation, indentation.
All of the information that is used within the essay must be present within the works cited page (in APA, that's called a reference page)
Both use the parenthetical citations within the body of the paper, usually to show a certain quote or calculation.
Citations are listed alphabetically on the works cited / reference page.
What you need to know about the differences is not extensive, thankfully:
MLA style is mostly used in humanities, while APA style is focused more on social sciences. The list of sources has a different name (works cited - MLA / references - APA)
Works cited differ on the way they display the name of the original content (MLA -> Yorke, Thom / APA -> Yorke T.)
When using an in-text citation, and the author's name is listed within the sentence, place the page number found at the end: "Yorke believes that Creep was Radiohead's worst song. (4)." APA, on the other hand, requires that a year is to be inserted: "According to Yorke (2013), Creep was a mess."
Alright, let's carry over to the APA style specifics.
How to Write an Essay in APA Format
The APA scheme is one of the most common college essay formats, so being familiar with its requirements is crucial. In a basic APA format structure, we can apply a similar list of guidelines as we did in the MLA section:
Spacing : Double-space that bad boy.
Margins : One Inch margins on all sides.
Page Numbers : Insert a header at the top left of every page that includes a shortened title of your essay, below 50 characters including punctuation. Slap a number in there too (top right corner).
Title Page : Title of the paper, author's name, institutional affiliation. Additional information may be required, such as course title, instructor name and date.
Headings: All headings should be written in bold and titlecase. Different heading levels have different additional criteria to apply.
You can also ask us to write or rewrite essay in APA format if you find it difficult or don't have time.
Note that some teachers and professors may request deviations from some of the characteristics that the APA format originally requires, such as those listed above.
Note that some teachers and professors maybe have deviations to some of the characteristics that the APA format originally requires, such as those listed above.
If you think: 'I want someone write a research paper for me ', you can do it at Essaypro.
Essay in APA Format Example
Apa format essay example, chicago style.
The usage of Chicago style is prevalent in academic writing that focuses on the source of origin. This means that precise citations and footnotes are key to a successful paper.
Chicago Style Essay Format
The same bullet point structure can be applied to the Chicago essay format.
~ Chicago style title page is all about spacing.
~ Down the page should be the title, with regular text. If longer than one line, double-spaced.
~ Next, in the very middle, center your full name.
~ Down the page - course number, instructor's name and the date in separate double-spaced lines.
Margins : Use one-inch margins apart from the right side.
~ Double spaced everywhere.
~ No extra spaces, especially between paragraphs.
Font : Times New Roman is the best choice (12pt)
Page Numbers
~ Last name, page number in the heading of every page on the top right
~ Do not number the title page. The first page of the text should start with a 2.
Footnotes : The Chicago format requires footnotes on paraphrased or quoted passages.
Bibliography : The bibliography is very similar to that of MLA. Gather the proper information and input it into a specialized citation site.
Essay Format: Video Guide
Tips for writing an academic paper.
There isn't one proper way of writing a paper, but there are solid guidelines to sustain a consistent workflow. Be it a college application essay, a research paper, informative essay, etc. There is a standard essay format that you should follow. For easier access, the following outline will be divided into steps:
Choose a Good Topic
A lot of students struggle with picking a good topic for their essays. The topic you choose should be specific enough so you can explore it in its entirety and hit your word limit if that's a variable you worry about. With a good topic that should not be a problem. On the other hand, it should not be so broad that some resources would outweigh the information you could squeeze into one paper. Don't be too specific, or you will find that there is a shortage of information, but don't be too broad or you will feel overwhelmed. Don't hesitate to ask your instructor for help with your essay writing.
Start Research as Soon as Possible
Before you even begin writing, make sure that you are acquainted with the information that you are working with. Find compelling arguments and counterpoints, trivia, facts, etc. The sky is the limit when it comes to gathering information.
Pick out Specific, Compelling Resources
When you feel acquainted with the subject, you should be able to have a basic conversation on the matter. Pick out resources that have been bookmarked, saved or are very informative and start extracting information. You will need all you can get to put into the citations at the end of your paper. Stash books, websites, articles and have them ready to cite. See if you can subtract or expand your scope of research.
Create an Outline
Always have a plan. This might be the most important phase of the process. If you have a strong essay outline and you have a particular goal in mind, it'll be easy to refer to it when you might get stuck somewhere in the middle of the paper. And since you have direct links from the research you've done beforehand, the progress is guaranteed to be swift. Having a list of keywords, if applicable, will surely boost the informational scope. With keywords specific to the subject matter of each section, it should be much easier to identify its direction and possible informational criteria.
Write a Draft
Before you jot anything down into the body of your essay, make sure that the outline has enough information to back up whatever statement you choose to explore. Do not be afraid of letting creativity into your paper (within reason, of course) and explore the possibilities. Start with a standard 5 paragraph structure, and the content will come with time.
Ask for a Peer Review of Your Academic Paper
Before you know it, the draft is done, and it's ready to be sent out for peer review. Ask a classmate, a relative or even a specialist if they are willing to contribute. Get as much feedback as you possibly can and work on it.
Final Draft
Before handing in the final draft, go over it at least one more time, focusing on smaller mistakes like grammar and punctuation. Make sure that what you wrote follows proper essay structure. Learn more about argumentative essay structure on our blog. If you need a second pair of eyes, get help from our service.
Read also our movie review example and try to determine the format in which it is written.
Need Someone to Format Your Paper?
If you still have any doubts or the 'write my paper' request, you can always hire an essay writer online to take care of your academic assignments and remove your anxiety. Check the EssayPro review to make sure you will be pleased with the result, ask for writing help today and see instant GPA raise!
Related Articles
EXPLORE Tech Help Pro About Us Random Article Quizzes Request a New Article Community Dashboard This Or That Game Popular Categories Arts and Entertainment Artwork Books Movies Computers and Electronics Computers Phone Skills Technology Hacks Health Men's Health Mental Health Women's Health Relationships Dating Love Relationship Issues Hobbies and Crafts Crafts Drawing Games Education & Communication Communication Skills Personal Development Studying Personal Care and Style Fashion Hair Care Personal Hygiene Youth Personal Care School Stuff Dating All Categories Arts and Entertainment Finance and Business Home and Garden Relationship Quizzes Cars & Other Vehicles Food and Entertaining Personal Care and Style Sports and Fitness Computers and Electronics Health Pets and Animals Travel Education & Communication Hobbies and Crafts Philosophy and Religion Work World Family Life Holidays and Traditions Relationships Youth
EDIT Edit this Article
PRO Courses Guides New Tech Help Pro Expert Videos About wikiHow Pro Upgrade Sign In
Browse Articles
Learn Something New
Quizzes New
This Or That Game New
Train Your Brain
Explore More
Support wikiHow
About wikiHow
Log in / Sign up
Education and Communications
College University and Postgraduate
Academic Writing
How to Format an Essay
Last Updated: August 26, 2022 References
This article was co-authored by Carrie Adkins, PhD and by wikiHow staff writer, Aly Rusciano . Carrie Adkins is the cofounder of NursingClio, an open access, peer-reviewed, collaborative blog that connects historical scholarship to current issues in gender and medicine. She completed her PhD in American History at the University of Oregon in 2013. While completing her PhD, she earned numerous competitive research grants, teaching fellowships, and writing awards. There are 11 references cited in this article, which can be found at the bottom of the page. This article has been viewed 76,620 times.
You're opening your laptop to write an essay, knowing exactly what you want to write, but then it hits you—you don't know how to format it! Using the correct format when writing an essay can help your paper look polished and professional while earning you full credit. There are 3 common essay formats—MLA, APA, and Chicago Style—and we'll teach you the basics of properly formatting each in this article. So, before you shut your laptop in frustration, take a deep breath and keep reading because soon you'll be formatting like a pro.
Setting Up Your Document
If you can't find information on the style guide you should be following, talk to your instructor after class to discuss the assignment or send them a quick email with your questions.
If your instructor lets you pick the format of your essay, opt for the style that matches your course or degree best: MLA is best for English and humanities; APA is typically for education, psychology, and sciences; Chicago Style is common for business, history, and fine arts.
Most word processors default to 1 inch (2.5 cm) margins.
Do not change the font size, style, or color throughout your essay.
Change the spacing on Google Docs by clicking on Format , and then selecting "Line spacing."
Click on Layout in Microsoft Word, and then click the arrow at the bottom left of the "paragraph" section.
Using the page number function will create consecutive numbering.
When using Chicago Style, don't include a page number on your title page. The first page after the title page should be numbered starting at 2. [4] X Research source
In APA format, a running heading may be required in the left-hand header. This is a maximum of 50 characters that's the full or abbreviated version of your essay's title. [5] X Research source
For APA formatting, place the title in bold at the center of the page 3 to 4 lines down from the top. Insert one double-spaced line under the title and type your name. Under your name, in separate centered lines, type out the name of your school, course, instructor, and assignment due date. [6] X Research source
For Chicago Style, set your cursor ⅓ of the way down the page, then type your title. In the very center of your page, put your name. Move your cursor ⅔ down the page, then write your course number, followed by your instructor's name and paper due date on separate, double-spaced lines. [7] X Trustworthy Source Purdue Online Writing Lab Trusted resource for writing and citation guidelines Go to source
Double-space the heading like the rest of your paper.
Writing the Essay Body
Use standard capitalization rules for your title.
Do not underline, italicize, or put quotation marks around your title, unless you include other titles of referred texts.
A good hook might include a quote, statistic, or rhetorical question.
For example, you might write, "Every day in the United States, accidents caused by distracted drivers kill 9 people and injure more than 1,000 others."
"Action must be taken to reduce accidents caused by distracted driving, including enacting laws against texting while driving, educating the public about the risks, and giving strong punishments to offenders."
"Although passing and enforcing new laws can be challenging, the best way to reduce accidents caused by distracted driving is to enact a law against texting, educate the public about the new law, and levy strong penalties."
Use transitions between paragraphs so your paper flows well. For example, say, "In addition to," "Similarly," or "On the other hand." [12] X Research source
A statement of impact might be, "Every day that distracted driving goes unaddressed, another 9 families must plan a funeral."
A call to action might read, "Fewer distracted driving accidents are possible, but only if every driver keeps their focus on the road."
Using References
In MLA format, citations should include the author's last name and the page number where you found the information. If the author's name appears in the sentence, use just the page number. [14] X Trustworthy Source Purdue Online Writing Lab Trusted resource for writing and citation guidelines Go to source
For APA format, include the author's last name and the publication year. If the author's name appears in the sentence, use just the year. [15] X Trustworthy Source Purdue Online Writing Lab Trusted resource for writing and citation guidelines Go to source
If you don't use parenthetical or internal citations, your instructor may accuse you of plagiarizing.
At the bottom of the page, include the source's information from your bibliography page next to the footnote number. [16] X Trustworthy Source Purdue Online Writing Lab Trusted resource for writing and citation guidelines Go to source
Each footnote should be numbered consecutively.
If you're using MLA format , this page will be titled "Works Cited."
In APA and Chicago Style, title the page "References."
If you have more than one work from the same author, list alphabetically following the title name for MLA and by earliest to latest publication year for APA and Chicago Style.
Double-space the references page like the rest of your paper.
Use a hanging indent of 0.5 inches (1.3 cm) if your citations are longer than one line. Press Tab to indent any lines after the first. [17] X Research source
Citations should include (when applicable) the author(s)'s name(s), title of the work, publication date and/or year, and page numbers.
Sites like Grammarly , EasyBib , and MyBib can help generate citations if you get stuck.
Formatting Resources
Expert Q&A
You might also like.
↑ https://www.une.edu.au/__data/assets/pdf_file/0010/392149/WE_Formatting-your-essay.pdf
↑ https://content.nroc.org/DevelopmentalEnglish/unit10/Foundations/formatting-a-college-essay-mla-style.html
↑ https://camosun.libguides.com/Chicago-17thEd/titlePage
↑ https://apastyle.apa.org/style-grammar-guidelines/paper-format/page-header
↑ https://apastyle.apa.org/style-grammar-guidelines/paper-format/title-page
↑ https://owl.purdue.edu/owl/research_and_citation/chicago_manual_17th_edition/cmos_formatting_and_style_guide/general_format.html
↑ https://www.uvu.edu/writingcenter/docs/handouts/writing_process/basicessayformat.pdf
↑ https://www.deanza.edu/faculty/cruzmayra/basicessayformat.pdf
↑ https://owl.purdue.edu/owl/research_and_citation/mla_style/mla_formatting_and_style_guide/mla_in_text_citations_the_basics.html
↑ https://owl.purdue.edu/owl/research_and_citation/apa_style/apa_formatting_and_style_guide/in_text_citations_the_basics.html
↑ https://library.menloschool.org/chicago
About This Article
Reader Success Stories
Maansi Richard
May 8, 2019
Did this article help you?
Jan 7, 2020
Featured Articles
Trending Articles
Watch Articles
Terms of Use
Privacy Policy
Do Not Sell or Share My Info
Not Selling Info
wikiHow Tech Help Pro:
Develop the tech skills you need for work and life
Social Anxiety Disorder
Bipolar Disorder
Kids Mental Health
Therapy Center
When To See a Therapist
Types of Therapy
Best Online Therapy
Best Couples Therapy
Best Family Therapy
Managing Stress
Sleep and Dreaming
Understanding Emotions
Self-Improvement
Healthy Relationships
Relationships in 2023
Student Resources
Personality Types
Verywell Mind Insights
2023 Verywell Mind 25
Mental Health in the Classroom
Editorial Process
Meet Our Review Board
Crisis Support
How to Write an Essay in APA Format
Kendra Cherry, MS, is a psychosocial rehabilitation specialist, psychology educator, and author of the "Everything Psychology Book."
Emily is a board-certified science editor who has worked with top digital publishing brands like Voices for Biodiversity, Study.com, GoodTherapy, Vox, and Verywell.
What Is APA Format?
Apa essay format basics.
Frequently Asked Questions
If your instructor has asked you to write an APA format essay, it might at first seem like a daunting task, especially if you are accustomed to using another style such as MLA or Chicago. But you can master the rules of APA essay format, too.
An essay is one type of paper that can be written in APA format; others include lab reports, experimental reports, and case studies. Before you begin, familiarize yourself with some of the basic guidelines for writing a paper in APA format. Of course, it will also be important to follow any other formatting instructions that are part of your assignment.
How do you write an essay in APA format? The basic elements you need to include are:
A title page
An abstract
An introduction, main body, and conclusion
A reference section
Proper APA formatting with regard to margins, layout, spacing, titles, and indentations
This article discusses how to write an essay in APA format, including the basic steps you should follow and tips for how to get started.
Whether you're taking an introductory or graduate-level psychology class, chances are strong that you will have to write at least one paper during the course of the semester. In almost every case, you will need to write your paper in APA format, the official publication style of the American Psychological Association . It is also used for academic journals.
Such rules are generally the same whether you are writing a high school essay, college essay, or professional essay for publication.
APA format is used in a range of disciplines including psychology , education, and other social sciences. The format dictates presentation elements of your paper including spacing, margins, and how the content is structured.
Most instructors and publication editors have strict guidelines when it comes to how your format your writing. Not only does adhering to APA format allow readers to know what to expect from your paper, but it also means that your work will not lose critical points over minor formatting errors. 
While the formatting requirements for your paper might vary depending on your instructor's directions, writing APA essay format means you will most likely need to include a title page, abstract, introduction, body, conclusion, and reference sections.
Your APA format essay should have a title page . This title page should include the title of your paper, your name, and your school affiliation. In some instances, your teacher might require additional information such as the course title, instructor name, and the date.
The title of your paper should be concise and clearly describe what your paper is about.
Your title can extend to two lines, but it should be no longer than 12 words.
An abstract is a brief summary of your paper that immediately follows the title page. It is not required for student papers, according to APA style. However, your instructor may request one.
If you include an abstract , it should be no more than 100 to 200 words, although this may vary depending upon the instructor requirements.
Your essay should also include a reference list with all of the sources that were cited in your essay,
The reference section is located at the end of your paper.
References should be listed alphabetically by the last name of the author.
References should be double-spaced.
Any source that is cited in your paper should be included in your reference section.
When writing in APA essay format, the text will include the actual essay itself: The introduction, body, and conclusion.
There should be uniform margins of at least one inch at the top, bottom, left, and right sides of your essay.
The text should be in Times New Roman size 12 font or another serif typeface that is easily readable.
Your paper should be double-spaced.
Every page should include a page number in the top right corner.
The first word of each paragraph in your paper should be indented one-half inch.
For professional papers (usually not student papers), every page of the essay also includes a running head at the top left. The running head is a shortened form of the title, often the first few words, and should be no more than 50 characters (including spaces).
Steps to a Successful APA Format Essay
In addition to ensuring that you cite your sources properly and present information according to the rules of APA style, there are a number of things you can do to make the writing process a little bit easier.
Choose a Topic
Start by choosing a good topic to write about. Ideally, you want to select a subject that is specific enough to let you fully research and explore the topic, but not so specific that you have a hard time finding sources of information.
If you choose something too specific, you may find yourself with not enough to write about. If you choose something too general, you might find yourself overwhelmed with information.
Research Your Topic
Start doing research as early as possible. Begin by looking at some basic books and articles on your topic to help develop it further. What is the question you are going to answer with your essay? What approach will you take to the topic?
Once you are more familiar with the subject, create a preliminary source list of potential books, articles, essays, and studies that you may end up using in your essay.
Remember, any source used in your essay must be included in your reference section. Conversely, any source listed in your references must be cited somewhere in the body of your paper.
Write Your Rough Draft
With research in hand, you are ready to begin. Some people like to create an outline to organize their argument prior to drafting. You may want to start with a very rough outline, and then add details.
Once you have a detailed outline, the next step is to translate it from notes to complete sentences and paragraphs. Remember, this is a first draft. It doesn't have to be perfect.
As you write your paper in APA essay format, be sure to keep careful track of the sources that you cite.
How do you start an APA paper? Your paper should begin with an introduction that includes a thesis statement that presents your main ideas, points, or arguments. Your introduction should start on the third page of your paper (after the title page and abstract). The title of your paper should be centered, bolded, and typed in title case at the top of the page.
Review and Revise
After you have prepared a rough draft of your essay, it's time to revise, review, and prepare your final draft. In addition to making sure that your writing is cohesive and supported by your sources, you should also check carefully for typos, grammar errors, and possible formatting mistakes.
When citing information or quotations taken from an interview, APA format requires that you cite the source, how the information was collected, and the date of the interview. They should not be included in the reference section, however, because they are not something that can be located by a reader in any published source or searchable database.
Instead, the information should be cited parenthetically in the main body of the text. For example: "There was an increase in the number of college students who screened positive for depression/anxiety" (R. Heathfield, personal communication, May 9, 2021).
If the essay is in a chapter of a book, edited collection, or anthology, APA format states that you should cite the last name, first name, title of essay, title of collection, publisher, year, and page range. For example: Smith, John, "The Light House," A Book of Poems , editing by Peter Roberts, Allworth Press, 2005, pp. 20-25.
According to APA format, a two-part essay is formatted the same as an essay, however, you'll need to create two title pages.
If you're including a short direct quote in your APA-format essay, you will need to cite the author, year of publication, and page number (p.) or page number span (pp.). Quotations longer than 40 words should omit the quotation marks and be put in the text using block quotation formatting, on its own line and indented 1/2 inch from the left margin.
The cover page or "title page" in APA essay format should always include the title of your paper, your name, and school affiliation as well as the course title, instructor name, and date, if requested by your teacher.
Nagda S.  How to write a scientific abstract.   J Indian Prosthodont Soc.  2013;13(3):382-383. doi:10.1007/s13191-013-0299-x
American Psychological Association.  Publication Manual of the American Psychological Association  (7th ed.). Washington DC: The American Psychological Association; 2019.
By Kendra Cherry, MSEd Kendra Cherry, MS, is a psychosocial rehabilitation specialist, psychology educator, and author of the "Everything Psychology Book."
By clicking "Accept All Cookies", you agree to the storing of cookies on your device to enhance site navigation, analyze site usage, and assist in our marketing efforts.
Have a language expert improve your writing
Check your paper for plagiarism in 10 minutes, generate your apa citations for free.
Knowledge Base
College essay
How to Write a College Essay | A Complete Guide & Examples
The college essay can make or break your application. It's your chance to provide personal context, communicate your values and qualities, and set yourself apart from other students.
A standout essay has a few key ingredients:
A unique, personal topic
A compelling, well-structured narrative
A clear, creative writing style
Evidence of self-reflection and insight
To achieve this, it's crucial to give yourself enough time for brainstorming, writing, revision, and feedback.
In this comprehensive guide, we walk you through every step in the process of writing a college admissions essay.
Table of contents
Why do you need a standout essay, start organizing early, choose a unique topic, outline your essay, start with a memorable introduction, write like an artist, craft a strong conclusion, revise and receive feedback, frequently asked questions.
While most of your application lists your academic achievements, your college admissions essay is your opportunity to share who you are and why you'd be a good addition to the university.
Your college admissions essay accounts for about 25% of your application's total weight一and may account for even more with some colleges making the SAT and ACT tests optional. The college admissions essay may be the deciding factor in your application, especially for competitive schools where most applicants have exceptional grades, test scores, and extracurriculars.
What do colleges look for in an essay?
Admissions officers want to understand your background, personality, and values to get a fuller picture of you beyond your test scores and grades. Here's what colleges look for in an essay :
Demonstrated values and qualities
Vulnerability and authenticity
Self-reflection and insight
Creative, clear, and concise writing skills
Prevent plagiarism. Run a free check.
It's a good idea to start organizing your college application timeline in the summer of your junior year to make your application process easier. This will give you ample time for essay brainstorming, writing, revision, and feedback.
While timelines will vary for each student, aim to spend at least 1–3 weeks brainstorming and writing your first draft and at least 2–4 weeks revising across multiple drafts. Remember to leave enough time for breaks in between each writing and editing stage.
Create an essay tracker sheet
If you're applying to multiple schools, you will have to juggle writing several essays for each one. We recommend using an essay tracker spreadsheet to help you visualize and organize the following:
Deadlines and number of essays needed
Prompt overlap, allowing you to write one essay for similar prompts
You can build your own essay tracker using our free Google Sheets template.
College essay tracker template
Ideally, you should start brainstorming college essay topics the summer before your senior year. Keep in mind that it's easier to write a standout essay with a unique topic.
If you want to write about a common essay topic, such as a sports injury or volunteer work overseas, think carefully about how you can make it unique and personal. You'll need to demonstrate deep insight and write your story in an original way to differentiate it from similar essays.
What makes a good topic?
Meaningful and personal to you
Uncommon or has an unusual angle
Reveals something different from the rest of your application
Brainstorming questions
You should do a comprehensive brainstorm before choosing your topic. Here are a few questions to get started:
What are your top five values? What lived experiences demonstrate these values?
What adjectives would your friends and family use to describe you?
What challenges or failures have you faced and overcome? What lessons did you learn from them?
What makes you different from your classmates?
What are some objects that represent your identity, your community, your relationships, your passions, or your goals?
Whom do you admire most? Why?
What three people have significantly impacted your life? How did they influence you?
How to identify your topic
Here are two strategies for identifying a topic that demonstrates your values:
Start with your qualities : First, identify positive qualities about yourself; then, brainstorm stories that demonstrate these qualities.
Start with a story : Brainstorm a list of memorable life moments; then, identify a value shown in each story.
After choosing your topic, organize your ideas in an essay outline , which will help keep you focused while writing. Unlike a five-paragraph academic essay, there's no set structure for a college admissions essay. You can take a more creative approach, using storytelling techniques to shape your essay.
Two common approaches are to structure your essay as a series of vignettes or as a single narrative.
Vignettes structure
The vignette, or montage, structure weaves together several stories united by a common theme. Each story should demonstrate one of your values or qualities and conclude with an insight or future outlook.
This structure gives the admissions officer glimpses into your personality, background, and identity, and shows how your qualities appear in different areas of your life.
Topic: Museum with a "five senses" exhibit of my experiences
Introduction: Tour guide introduces my museum and my "Making Sense of My Heritage" exhibit
Story: Racial discrimination with my eyes
Lesson: Using my writing to document truth
Story: Broadway musical interests
Lesson: Finding my voice
Story: Smells from family dinner table
Lesson: Appreciating home and family
Story: Washing dishes
Lesson: Finding moments of peace in busy schedule
Story: Biking with Ava
Lesson: Finding pleasure in job well done
Conclusion: Tour guide concludes tour, invites guest to come back for "fall College Collection," featuring my search for identity and learning.
Single story structure
The single story, or narrative, structure uses a chronological narrative to show a student's character development over time. Some narrative essays detail moments in a relatively brief event, while others narrate a longer journey spanning months or years.
Single story essays are effective if you have overcome a significant challenge or want to demonstrate personal development.
Topic: Sports injury helps me learn to be a better student and person
Situation: Football injury
Challenge: Friends distant, teachers don't know how to help, football is gone for me
Turning point: Starting to like learning in Ms. Brady's history class; meeting Christina and her friends
My reactions: Reading poetry; finding shared interest in poetry with Christina; spending more time studying and with people different from me
Insight: They taught me compassion and opened my eyes to a different lifestyle; even though I still can't play football, I'm starting a new game
Brainstorm creative insights or story arcs
Regardless of your essay's structure, try to craft a surprising story arc or original insights, especially if you're writing about a common topic.
Never exaggerate or fabricate facts about yourself to seem interesting. However, try finding connections in your life that deviate from cliché storylines and lessons.
Admissions officers read thousands of essays each year, and they typically spend only a few minutes reading each one. To get your message across, your introduction , or hook, needs to grab the reader's attention and compel them to read more..
Avoid starting your introduction with a famous quote, cliché, or reference to the essay itself ("While I sat down to write this essay…").
While you can sometimes use dialogue or a meaningful quotation from a close family member or friend, make sure it encapsulates your essay's overall theme.
Find an original, creative way of starting your essay using the following two methods.
Option 1: Start with an intriguing hook
Begin your essay with an unexpected statement to pique the reader's curiosity and compel them to carefully read your essay. A mysterious introduction disarms the reader's expectations and introduces questions that can only be answered by reading more.
Option 2: Start with vivid imagery
Illustrate a clear, detailed image to immediately transport your reader into your memory. You can start in the middle of an important scene or describe an object that conveys your essay's theme.
A college application essay allows you to be creative in your style and tone. As you draft your essay, try to use interesting language to enliven your story and stand out .
Show, don't tell
"Tell" in writing means to simply state a fact: "I am a basketball player." " Show " in writing means to use details, examples, and vivid imagery to help the reader easily visualize your memory: "My heart races as I set up to shoot一two seconds, one second一and score a three-pointer!"
First, reflect on every detail of a specific image or scene to recall the most memorable aspects.
What are the most prominent images?
Are there any particular sounds, smells, or tastes associated with this memory?
What emotion or physical feeling did you have at that time?
Be vulnerable to create an emotional response
You don't have to share a huge secret or traumatic story, but you should dig deep to express your honest feelings, thoughts, and experiences to evoke an emotional response. Showing vulnerability demonstrates humility and maturity. However, don't exaggerate to gain sympathy.
Use appropriate style and tone
Make sure your essay has the right style and tone by following these guidelines:
Use a conversational yet respectful tone: less formal than academic writing, but more formal than texting your friends.
Prioritize using "I" statements to highlight your perspective.
Write within your vocabulary range to maintain an authentic voice.
Write concisely, and use the active voice to keep a fast pace.
Follow grammar rules (unless you have valid stylistic reasons for breaking them).
You should end your college essay with a deep insight or creative ending to leave the reader with a strong final impression. Your college admissions essay should avoid the following:
Summarizing what you already wrote
Stating your hope of being accepted to the school
Mentioning character traits that should have been illustrated in the essay, such as "I'm a hard worker"
Here are two strategies to craft a strong conclusion.
Option 1: Full circle, sandwich structure
The full circle, or sandwich, structure concludes the essay with an image, idea, or story mentioned in the introduction. This strategy gives the reader a strong sense of closure.
In the example below, the essay concludes by returning to the "museum" metaphor that the writer opened with.
Option 2: Revealing your insight
You can use the conclusion to show the insight you gained as a result of the experiences you've described. Revealing your main message at the end creates suspense and keeps the takeaway at the forefront of your reader's mind.
Revise your essay before submitting it to check its content, style, and grammar. Get feedback from no more than two or three people.
It's normal to go through several rounds of revision, but take breaks between each editing stage.
Also check out our college essay examples to see what does and doesn't work in an essay and the kinds of changes you can make to improve yours.
Respect the word count
Most schools specify a word count for each essay , and you should stay within 10% of the upper limit.
Remain under the specified word count limit to show you can write concisely and follow directions. However, don't write too little, which may imply that you are unwilling or unable to write a thoughtful and developed essay.
Check your content, style, and grammar
First, check big-picture issues of message, flow, and clarity.
Then, check for style and tone issues.
Finally, focus on eliminating grammar and punctuation errors.
Get feedback
Get feedback from 2–3 people who know you well, have good writing skills, and are familiar with college essays.
Teachers and guidance counselors can help you check your content, language, and tone.
Friends and family can check for authenticity.
An essay coach or editor has specialized knowledge of college admissions essays and can give objective expert feedback.
The checklist below helps you make sure your essay ticks all the boxes.
College admissions essay checklist
I've organized my essay prompts and created an essay writing schedule.
I've done a comprehensive brainstorm for essay topics.
I've selected a topic that's meaningful to me and reveals something different from the rest of my application.
I've created an outline to guide my structure.
I've crafted an introduction containing vivid imagery or an intriguing hook that grabs the reader's attention.
I've written my essay in a way that shows instead of telling.
I've shown positive traits and values in my essay.
I've demonstrated self-reflection and insight in my essay.
I've used appropriate style and tone .
I've concluded with an insight or a creative ending.
I've revised my essay , checking my overall message, flow, clarity, and grammar.
I've respected the word count , remaining within 10% of the upper word limit.
Congratulations!
It looks like your essay ticks all the boxes. A second pair of eyes can help you take it to the next level – Scribbr's essay coaches can help.
Colleges want to be able to differentiate students who seem similar on paper. In the college application essay , they're looking for a way to understand each applicant's unique personality and experiences.
Your college essay accounts for about 25% of your application's weight. It may be the deciding factor in whether you're accepted, especially for competitive schools where most applicants have exceptional grades, test scores, and extracurricular track records.
A standout college essay has several key ingredients:
A unique, personally meaningful topic
A memorable introduction with vivid imagery or an intriguing hook
Specific stories and language that show instead of telling
Vulnerability that's authentic but not aimed at soliciting sympathy
Clear writing in an appropriate style and tone
A conclusion that offers deep insight or a creative ending
While timelines will differ depending on the student, plan on spending at least 1–3 weeks brainstorming and writing the first draft of your college admissions essay , and at least 2–4 weeks revising across multiple drafts. Don't forget to save enough time for breaks between each writing and editing stage.
You should already begin thinking about your essay the summer before your senior year so that you have plenty of time to try out different topics and get feedback on what works.
Most college application portals specify a word count range for your essay, and you should stay within 10% of the upper limit to write a developed and thoughtful essay.
You should aim to stay under the specified word count limit to show you can follow directions and write concisely. However, don't write too little, as it may seem like you are unwilling or unable to write a detailed and insightful narrative about yourself.
If no word count is specified, we advise keeping your essay between 400 and 600 words.
Is this article helpful?
Other students also liked.
What Do Colleges Look For in an Essay? | Examples & Tips
College Essay Format & Structure | Example Outlines
How to Revise Your College Admissions Essay | Examples
More interesting articles
Choosing Your College Essay Topic | Ideas & Examples
College Essay Examples | What Works and What Doesn't
Common App Essays | 7 Strong Examples with Commentary
How Long Should a College Essay Be? | Word Count Tips
How to Apply for College | Timeline, Templates & Checklist
How to End a College Admissions Essay | 4 Winning Strategies
How to Make Your College Essay Stand Out | Tips & Examples
How to Research and Write a "Why This College?" Essay
How to Write a College Essay Fast | Tips & Examples
How to Write a Diversity Essay | Tips & Examples
How to Write a Great College Essay Introduction | Examples
How to Write a Scholarship Essay | Template & Example
How to Write About Yourself in a College Essay | Examples
Style and Tone Tips for Your College Essay | Examples
US College Essay Tips for International Students
Online Degree Explore Bachelor's & Master's degrees
MasterTrack™ Earn credit towards a Master's degree
University Certificates Advance your career with graduate-level learning
Top Courses
Join for Free
College Essay Format: Writing & Editing Tips
A good college essay format, with the right topic, goes beyond your academic accomplishments and extracurriculars.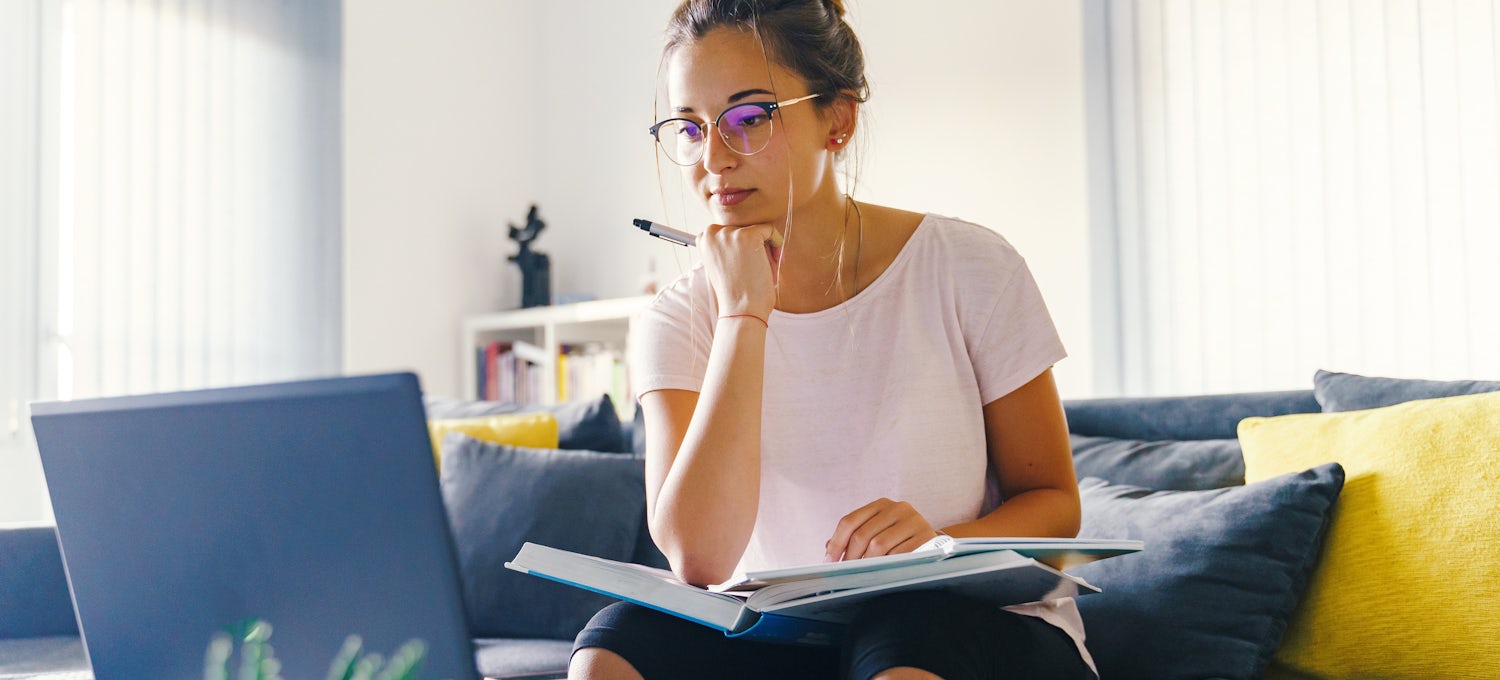 You want to stand out in a crowd, particularly when you're applying to the college of your choice. As part of the application process, many schools ask for an essay to accompany the standard academic and personal information they require. So it's important to make it a good one.
Your college application essay is essentially a story you tell that offers a glimpse into who you are, beyond your admissions application, grades, activities, and test scores.
A college essay, often called a personal statement, is your opportunity to reveal your personality. It's a way for the admissions department to get to know you as a person and get an idea of the kind of student you'll be.
So how should a college essay be formatted? This article covers formatting best practices, how to choose a compelling topic for your essay, and writing and editing tips to help you craft an essay that captures the attention of the reader, gets your point across, and is free of errors.
Decide on a topic.
You'll often have a choice of topics for your essay provided by the college or university. Choose a topic that allows you to best highlight what you want the college to know about you. 
A good start is to list three positive adjectives that describe you. Then, see if you can write two or three real-life examples of each trait that demonstrates that you possess that characteristic.
Also, think about the stories other people tell about you or the words they use to describe you. Ask people who know you well:
What do you think sets me apart from others? 
What are my strengths? 
How would you describe my personality? 
What are my quirks?
These ideas can become the inspiration to develop material for a good college essay. 
From the list of essay prompts you receive from the college, choose the topic that will give you the best chance to showcase who you are within the limited word count. You don't have to write about a major life-changing event. It can be a mundane or ordinary situation—like a dinner table conversation, day at school, or conversation with a friend. Often, slightly unusual topics are better than typical ones because they hold a reader's attention.
Regardless of the topic you choose, remember that the true topic of your college essay is you, and the purpose of it is to show how you are unique. It highlights an important piece of who you are and where you want to head in life.
Common college essay prompts
Over 900 colleges use Common App essay prompts, which means you may be able to write one essay for several college applications. Some past Common App college essay prompts—which are announced publicly each year—include the following topics:
Share a story about your background, interest, identity, or talent that makes you complete as a person.
Describe a time when you faced a setback, failure, or challenge and what you learned from it.
Tell about a topic, concept, or idea that is so captivating to you that you lose all track of time.
Write about something that someone has done for you that you are grateful for, and how gratitude has motivated or affected you.
Whether or not the school you're applying to uses Common App questions, it will publish required essay topics in its admissions materials. Or, you may be asked to write on a topic of your choice. Here are some additional common college essay prompts you might encounter:
Describe a person you admire and how that person has influenced your behavior and thinking.
Why do you want to attend this school?
Describe your creative side.
Name an extracurricular activity that is meaningful to you and how it has impacted your life.
Tell about what you have done to make your community or school a better place.
Consider length.
Consult your college application instructions to see how long your essay should be. Be sure to stay within the required word count or essay length, not going over the maximum or under the minimum.
Chances are, you'll be given a word limit. If none is specified, experts on the admissions process recommend you keep your word count between 500 and 650 words. Use the required essay length to help you determine what you will share. You won't be able to tell your life story within these few paragraphs, so choose the most impactful examples as your content. 
Create an outline.
An outline helps you plan your essay so you know how it will begin and end and identify key points you want to include in the middle. Use your outline to stay on topic and get the most use out of your word count.
Decide on a logical order.
The most effective outlines are usually the most simple ones. For instance, a good story has a beginning, middle, and end. Likewise, your essay will have an introduction, body, and conclusion.
Unless the college requests a specific admission essay format, use the format you've been using to write essays in high school that you're likely to be the most comfortable with. If you're stuck on how to open your essay, write the middle of your story first. Then, go back and write a compelling introduction and a concise conclusion.
Sample format for a college essay
While the format of your college essay is largely up to you, it can be helpful to have an example as a springboard to give you ideas. Consider the following college essay format as you organize your writing.
1. Think about using a title.
A title for your college essay is not necessary. However, including one can add interest. But if you're low on word count, you can skip it. You can also wait until after you write your essay to decide. It's often easier to come up with a fitting, compelling title after you've told your story.
2. Open with a hook.
Your opening sentence is one of the most important parts of your essay. It's what you'll use to capture the attention of the reader and give them a reason to read on. The start of your essay is your opportunity to make an impactful first impression, so make your opening a good one. Here are two examples of how you can open with an interesting hook:
Start in the middle of your story: Call out the most interesting point of your story, and then backtrack from there. For example, "And there I found myself, surrounded by baby sea turtles on the hazy shores of Virginia Beach."
Make a specific generalization: This is a sentence that makes a general statement on what your essay will be about, but gives a specific description. An example: "Each year on our family vacation out of the city, I contemplate the meaning of life as we cross the Golden Gate Bridge."
3. Continue with your introduction.
While your hook will spark the reader's curiosity, the rest of your introduction should give them an idea of where you're going with your essay. Set your story up in four to five sentences.
4. Tell your story in the body of your essay.
If your introduction and conclusion are roughly 100 words each, your body will end up being about 450 words. Think of that as three to five paragraphs, with each paragraph having its own main idea or point. 
Write in a narrative style—more as though you're having a conversation as opposed to writing an instruction manual. While you should pay strict attention to using proper grammar and sentence structure, you have the freedom to make your essay a reflection of your personality.
If you are a humorous person, use humor. If you're an eternal optimist or love getting into the minute details of life, let that shine through. Tell your story in a way that's logical, clear, and makes sense.
5. Wrap up with a conclusion. 
Finish your story with a conclusion paragraph, and make sure you've made your main point. What is the main thing you want the college to know about you through this story? Is it what you've learned, a value that's important to you, or what you want to contribute to society? Finally, conclude your essay with the personal statement you want to make about yourself.
Writing tips on how to format a college essay
As you're writing your college essay, keep these tips in mind:  
Be authentic. One of the most essential parts of how to format a college application essay is to be authentic. The college wants to know who you are, and they will be reading dozens of essays a day. The best way to make yours stand out is to just be yourself instead of focusing on what you think they want to hear. 
Show you can write . While the most important part of your personal statement is showcasing who you are, you'll also be judged on your writing ability. That's because knowing the fundamental principles of writing is important to college success. Show that you understand the structure of an essay and proper use of the English language.
Give the answer right away. If you're using a specific question as your writing prompt, answer the question directly in the opening paragraph. Then, use the rest of the essay to elaborate on your answer.
Stay on topic. Make good use of your word count limit by being concise and coherent. Stay on topic and refrain from adding any information that doesn't add to the main idea of your essay. 
Write in your voice. Imagine you're speaking to an actual person as you write. Be honest and accurate, using words you normally use. Your essay is a personal statement, so it should sound natural to the reader—and to you too.
Use real examples. Add real-life events and vivid details from your life. This adds color and validity to your personal statement. Personal examples will show you embody the characteristics or values you claim to, rather than merely saying you do.
Keep the formatting simple. Opt-out of fancy fonts that can be hard to read. Stick to fonts like Times New Roman or Arial. Avoid using bolding (except for headings), italics, all caps, or exclamation points. Let your words speak for themselves instead.
Save your essay. Instead of writing your essay directly in the online application, draft and save your essay in a document like Google Docs or Word—or start out on paper and pen if that's what you're most comfortable with. That way you can make edits and use helpful online spelling and grammar checkers. And you won't risk losing your essay if the application times out or you navigate away from it by mistake. When you copy and paste your essay into the application, make sure your formatting, such as line spacing and bolding for headings, remains intact.
Follow directions. Read and understand the specific instructions set by the college. Review them again before you submit your essay to make sure you've met all of the requirements.
Editing tips on how to format a college essay
Finally, edit your essay until you're satisfied it conveys the message you want it to and it's free of errors. Let your first draft be as messy or pristine as it comes out. Then, go back later—several times if needed—to clean it up. Ask yourself these questions as you edit your essay:
Is my essay free of grammar, spelling, capitalization, and punctuation errors?
Is it the proper word length assigned by the college?
Have I answered the question in the prompt?
Does the introduction make me want to read more?
Are there any vague statements I can replace with more specific details?
Do any parts drone on or feel boring?
Does it feel too formal?
Are any parts or words repetitive?
Have I misused any words (such as there, their, and they're)?
Are my sentences varied in length?
Have I shared with the college what I most want them to know about me? 
It can also be helpful to ask someone you trust to read your essay and give you constructive feedback. This might be a trusted teacher, parent, school counselor, or college student. It's best to choose someone who is familiar with the purpose of a college essay.
Ask them to give feedback about your essay using the same questions as above. But they should never try to rewrite your essay. And never let others edit out your voice. Ask them to focus on grammar and mechanics and to give suggestions on items to add in or leave out. 
Above all, ask your guest editor what point they think you were trying to make with your essay. If they get it right, you know you've crafted a college essay that reflects you and your intended message. 
Enhance your writing skills
Bring out your best in your college essay with a course in Writing a Personal Essay from Wesleyan University. Learn how to find your voice, structure your essay, choose relevant details, and write in a way that pulls in your readers.
Related articles
Bachelor's Degree Guide: Resources for Your Undergraduate Education
College Essay Topics and Writing Tips
How Long Should a College Essay Be?
How to Write a Personal Statement
This content has been made available for informational purposes only. Learners are advised to conduct additional research to ensure that courses and other credentials pursued meet their personal, professional, and financial goals.
RUB 1 unlocks unlimited opportunities
For a limited time, get your first month of Coursera Plus for RUB 1 .
Get unlimited access to 7,000+ courses from world-class universities and companies like Google, Microsoft, and Yale.
Build the skills you need to succeed, anytime you need them—whether you're starting your first job, switching to a new career, or advancing in your current role.
Summer Deal! Top-rated Essay Writers Online! Get 50% OFF On Your First Essay Order!
Your 50% Off + Real Help Await!
Skip the Bots, Talk to Us
Have us text you Estimated wait time: about 2 minutes
Have us call you Estimated wait time: about 5 minutes
Chat with support Estimated wait time: about 3 minutes
Email us The current response time is 6 hours
Have us text you
Estimated wait time: about 2 minutes
By clicking "Text me" you agree to our terms and privacy policy .
We will contact you shortly!
Have us call you
Estimated wait time: about 5 minutes
By clicking "Call me" you agree to our terms and privacy policy .
The current response time is 6 hours
Please reach out to us at:
How To Write An Essay
Essay Format

Essay Format - An Easy Guide & Examples
11 min read
Published on: Nov 14, 2020
Last updated on: Jul 21, 2023
On This Page On This Page
Drafting a perfect college essay is very important for students' academics. And to write a perfect essay, its formatting is important.
An essay is a formal piece of writing. Any formal writing requires proper structure and formatting. You can not just jumble up information and expect your essay to be effective. Its clarity depends on the format you choose.
This blog is written to give a better understanding of an essay format and the general guidelines of each type of format to present the gathered information in a disciplined way.
What is an Essay Format? 
An essay format is a way in which the information is organized for your essay. The format of an essay has a lot to do with the presentation of the text. If your essay is poorly structured or lacks a format, your readers will have difficulty understanding the main argument and the idea. 
Readers will never continue reading something that is confusing or gives the impression that a writer is sloppy. 
A standard format to write your essay or paper is the linear approach. In this, each idea is presented to make it easier for the readers to understand. If you know how to structure an essay, you are halfway through. 
Types of Essay Formats 
There are 3 basic formatting styles or types in which all essays and papers are formatted. They are:
Whether you are writing a research paper or a general academic essay, you have to choose a format to draft it. Students are often assigned a format by their instructors, so they should read the guidelines carefully. 
How to Write an Essay in MLA Format? 
MLA format style is quite common in the humanities world. Papers and essays that are to be written in this format should fulfill the following requirements. 
The font you are using should be Times New Roman in 12pt.
Double spacing. 
No extra space between the new paragraphs
One inch margin on both sides of the paper
Page number in the header.
Essay title in the center of the page.
Sources mentioned in "work cited" 
MLA vs. APA
Before we move to another common essay format APA, you should know that MLA and APA are different from each other.  
Look at the table below and know their differences and similarities. 
How to Write an Essay in APA Format? 
Unlike MLA format, the APA format is used for scientific papers and essays. Essays are written for behavioral or social sciences follow this format. Following are the guidelines for the American Psychological Association format:
Font or Text in Times New Roman 12pt
One inch margin (both sides)
Double spacing in the text
A short title on the upper left-hand corner in the header
The page number on the right in the header
A title page with the information, including the writer's name, institution, instructor, and date.
Reference page (for the citation)
APA Format Essay Example
Chicago Essay Format 
Chicago style essay format is a bit similar to the other format style guides. This format includes;
Double spacing
Margins (one inch both left margin and right margin)
Times New Roman 12pt font size
Page number in the header
Footnotes on quoted and paraphrased passages 
An alphabetical arrangement of citations on the bibliography page. 
Chicago Format Essay Example
Basic Parts of an Essay Format 
A typical and general format that an essay uses is simple. Every type of essay can be written in that format. Following are the parts that an essay format is based on:
In order to make sure that your academic essay is effective, each of the parts should be drafted professionally. 
Here is an essay structure! 
Continue reading to understand each part in detail. 
1. Cover Or Title Page   
The cover or title page is the first page on which the topic of your paper or essay is presented. Along with this, the title page includes other information such as the name of the writer, instructor, institution, course, and the submission date.   2. An Abstract 
An abstract is a brief summary of your essay or research paper. It is usually a 300-word long paragraph and precisely presents the purpose of the essay, the main thesis statement, and the study's design. 
3. Table Of Contents
When you are drafting a long essay or paper, a table of content is developed. In this table, headings and subheadings are presented along with their page numbers. The reader navigates your work using this table of content. 
4. Introduction 
An introduction is the first section of your essay. When writing a short essay of about 300 - 1000 words, a writer directly starts with an introduction after stating the essay topic. 
An introduction of an essay is as important as the body of it. The essay introduction discloses the main idea of the essay and attempts to motivate readers to read the essay. Apart from the presentation of the main idea, it also contains background information about the topic.
A writer then forms a thesis statement which is the main argument of an essay. A thesis statement is the essence of the essay, and all other information provided in the body of an essay justifies it and proves it.
5. Main Body 
The main body is the soul of an essay. Without it, the thesis statement will just be meaningless. The information you gather on the topic is presented in the body, which acts as evidence to prove the argument right or wrong depending on the writer. 
A format helps the body give a logical flow that walks the reader towards the end. The point to prove your argument is to persuade the reader that your thesis statement is right. Make sure you give a topic sentence to all your body paragraphs. 
6. Conclusion 
Then comes the conclusion part of the essay. This is the final verdict of an essay writer. In this, a writer avoids giving new ideas to the readers and tries to sum up the whole conversation. This is done by restating the thesis statement in different words and summarizing the key ideas. 
7. Appendix 
An appendix is formulated when a writer uses unusual terms, phrases, and words in the document. This is a list prepared to describe those unordinary words for the readers. 
8. Bibliography 
When gathering information for your essay or paper, a writer has to consult different sources. Therefore, when using such sources and information in your content, a bibliography is created to provide their references.
A bibliography is a reference list presented at the end of the essay where all the cited sources are given along with the details. 
Paper Due? Why Suffer? That's our Job!
Formatting an Essay 
Formatting an essay means working on the essay structure. When writing an academic essay, make sure that every part is drafted according to format. Your title page, in-text citation, essay outline, and reference list should be following the chosen format. 
To understand the formatting of the different parts better, continue reading. 
According to the MLA style, the title page of an essay should be written in the following way:
Writing the name of the writer, course, instructor, and date. 
Double spacing between paragraphs
Institute's name in the top center of a page
Title of your essay or paper
Font Times New Roman (12pt)
If you are using an APA style formatting for your essay, make sure to format your title page in the following way: 
Title written in all caps
The margin on both sides (1 inch)
12pt font Times New Roman
Name of writer and institute
A title page is the first thing that an instructor sees in your assignment. Therefore, it is very important to form it in a neat format. 
Before you start writing your essay, format your first page. To do this, add a header in which you give your last name and the page number. Place the header on the right-hand corner of your page. 
Follow this for every page of your essay except the last page; the "work cited" page. 
On the left upper corner, write your name, instructor's, course's, and the date. Put the title in the center and use double-spacing throughout the essay. 
Cite According to Essay Format 
When you are conducting research for your essay, you will come across a lot of text which will complement your essay topic. Without knowing the consequences, people take the text from the internet and add it to the essay. 
Citing the source properly is essential. If you do not cite the sources properly, you will be accused of plagiarism, a crime in the writing world. Therefore, even if you are using other's words in the form of quotation marks or rephrasing it, it needs to be cited to avoid plagiarism. 
Get to know which style of the in-text citations is recommended by your instructor and follow that. In APA format, the citation is done in the following way:
Give the author's name (last name), followed by the publication date and the paragraph number of the original work. 
The other way is to cite in MLA style:
Give the author's last name and the page number of the publication you are taking words from. 
Therefore, cite your sources according to the essay format and make your essay writing phase easy.   
The last page of your essay is the "works cited" page. This page is written in the way presented below:
Sources are alphabetically arranged
Double spacing is used on the entire page
Hanging indention is also used. 
Essay Format Examples
There are several types of academic essays that students get assigned. No matter which type the essay is, it has to be properly formatted. Carefully examine the formats provided below for the different essay types:
Argumentative Essay Format
College Essay Format
Narrative Essay Format
Descriptive Essay Format
Scholarship Essay Format
Persuasive Essay Format
Essay Format for University
Expository Essay Format
Essay Format Template
Essay Format Outline
Writing a good essay includes the proper representation of the text. For this purpose, formatting is done. Unfortunately, when students rush to finish their assignments, they often end up with poorly formatted content. 
If you are out of time or having any issues in producing structured content for your essays, you can get help from professionals online. 
Writers at CollegeEssay.org provide high-quality writing services to students of every type and style of writing.
Get assistance from our AI essay generator tool to help you write flawless and 'A' worthy essays, term papers, and research papers.
Place your order today with our expert essay writing service and excel in your academic path!
Barbara P (Literature, Marketing)
Barbara is a highly educated and qualified author with a Ph.D. in public health from an Ivy League university. She has spent a significant amount of time working in the medical field, conducting a thorough study on a variety of health issues. Her work has been published in several major publications.
People also read
How To Write An Essay - "The Secret To Craft an A+ Essay"
Learn How to Title an Essay Like a Professional Writer
How to Write an Essay Outline Like a Pro
What is a Thesis Statement, and How is it Written? - Know Here
Arguable and Strong Thesis Statement Examples for Your Essay
200+ Creative Hook Examples: Ready, Set, Hook
A Guide to Writing a 1000 Word Essay for School or College
All You Need to Know About a 500-word Essay
Different Types of Essay: Definition With Best Examples
Writing an Essay Introduction - Step by Step Guide
Transition Words for Essays - An Ultimate List
Jumpstart Your Writing with These Proven Strategies on How to Start an Essay
Learn How to Write a Topic Sentence that Stands Out
A Guide to Crafting an Impactful Conclusion for Your Essay
Amazing Essay Topics & Ideas for Your Next Project (2023)
Explore the Different Types of Sentences with Examples
Share this article
Keep reading
Join our mailing list for discount & offers
Privacy Policy
Cookies Policy
Terms of Use
Refunds & Cancellations
Our Guarantees
Affiliate Program
Referral Program
AI Essay Writer
Disclaimer: Our website content is sometimes created using AI but is reviewed and verified by our experienced team of editors. All client orders are completed by our team of highly qualified human writers. The essays and papers provided by us are not to be used for submission but rather as learning models only.
Subscribed successfully!

Email Address Already Exists!
Please Enter Valid Email!
A Helpful Guide on How to Start an Essay
Writing essays is a common part of many students' lives, especially if they pursue higher education. Many college courses place hefty emphasis on essays. Their content, length, research, writing, and revision will often form large portions of many college students' curricular efforts, one semester at a time. 
Knowing how to properly write an essay is an invaluable skill. Not only does it ensure the papers are properly written, it also helps establish life skills involving research, critical thinking, and time management. As with most projects, the best place to start with an essay is the beginning. 
As obvious as that sounds, a strong start will help ensure a strong finish. Though it will take more than just a good start to complete a strong essay, everyone needs to begin somewhere.  
We reached out to the popular essay writing service Write My Essays for advice. After all, who understands how to write an essay better than a professional essay writer? 
Review the directions  
This may seem obvious, but before starting the essay, it's important to review the directions provided by the professor. The directions should include all the important points, such as spacing, fonts, and the expected layout of the content. 
The contents will depend on the subject. Different fields use different methods of citation for their sources, as one example, and that needs to be taken into account. Understanding the guidelines will help direct focus and energy in the right direction, ensuring time isn't wasted on improper settings or sources. 
The amount of detail within the directions can vary greatly, depending on the level of the course, the subject matter, and the inclination of the professor. Do not be afraid to ask for advice from on-campus resources or the professor themselves to ensure the directions are fully and properly understood. 
Make an outline  
Before working on the paper itself, it is a good idea to create an outline. This might be a part of the assignment requirements, even, or possibly an assignment all its own. Regardless, outlining the essay's contents and key points will make writing the essay easier. 
Outlines aren't for everyone, but even if they are not required, they are also a useful tool. Having an idea of the direction of the essay before writing it will help with the writing process and makes for a handy way to start the work before the essay is even written. 
Format the document  
Before actually writing the essay, formatting the document to the required guidelines first will save a lot of time and effort on fixing issues during the revision process. Revising is arduous enough without having to take typesetting issues into account, especially with how easy document formatting has become. 
Standard requirements for an essay are an easy-to-read font at a standard size like 12, with one-inch margins, indented paragraphs, and double spacing for ease of reading. Actually, requirements may vary, which is why it's so important to review them, especially if working on multiple projects in different classes at the same time. 
Set up the first page  
Depending on the requirements, the first page may simply be a title page with the assignment, class number, and student's name. Some of that information may be on a second page, with just the title on the first page. These pages generally do not count towards page lengths and are meant to help prevent padding. 
Setting up the title page is part of formatting, but at least it's finally putting words on a page. This is also a good point to save the document, ideally in a folder created for the various coursework of the related class so that it is easy to find, load, and, eventually, submit. 
How to begin the paper  
Finally, with the document formatted and necessary first page organized, the actual writing of the essay can begin. Presumably the required research and other pre-writing prep has been completed. So, it's time to actually put some words to virtual paper and start writing the essay in earnest. 
The question is how to start the paper, that is, the actual contents and not just the title or document itself. The guidelines from the professor might have some notes on this matter, and those should be adhered to when required. If the requirements lack such guidelines, the students have some freedom on how to open their essay. 
Open with a quote  
Oftentimes, a relevant quote, especially from a source cited throughout the essay, can help set the tone and ground the reader with what to expect. A proper quote will help set expectations and bring an idea of the content ahead in a quick and quirky format. 
The quote also sets the tone, as previously mentioned. Serious issues will merit a more serious quote, while lighter subjects can get away with pithier wording. Depending on the subject, sources, and topic of the paper, the quote need not be from a serious source. As long as it is cited, a relevant book or movie quote could also be used to set the opening. 
Pose a question  
Another option to open the essay is with a question. This is a direct way to bring the main topic of the essay to the forefront, by immediately leading with the thesis question, the answer to which is generally the entire point of the essay. 
This does not work for all essays, but the question need not be that powerful. A simpler question to grab the reader's attention and draw them into the topic at hand can work just as well. Just like with an opening quote, the question sets the tone and leads into the introductory paragraph, which is generally a basic summary of the essay as a whole. 
Also as with a quote, the question can be as serious or irreverent as possible when writing scholastic works, depending on the subject matter, the class, and, occasionally, the demeanor of the professor. Though it is ill advised to think about it too much, at the end of the day, most essays are read by two people, and only two people: the student who wrote them, and the professor who reads and grades them accordingly. 
Start with the Thesis Statement  
It will need to be stated in the introductory paragraph anyway, and beginning with it can provide a strong hook to the start of an essay. While the first paragraph is an essential foundation for the essay, the thesis statement is the base for the first paragraph and the assignments as a whole. 
The thesis statement states the thesis of the essay, hence the name. The sooner it is mentioned, the better, and, as with many aspects of the paper, it will likely be mentioned in the guidelines for the essay. Either way, starting with the thesis statement sets a strong tone for the rest of the paper. 
Such a strong start can be a little daunting to live up to over the course of finishing the essay, but if that turns out to be the case, it can be moved. If nothing else, though, starting with the thesis statement gets it stated quickly and efficiently. 
The introductory paragraph  
The first paragraph of an essay is usually referred to as the introductory paragraph. This paragraph, as previously noted, is extremely important for the essay. It provides the reader with a basic summary of the essay's contents. From the original question, hypothesis, thesis statement, antithesis, theory, synthesis, and potentially even cited sources, this paragraph sets the tone for the entire paper. 
That is a lot of pressure to put on the beginning of an essay, but it also helps guide the direction of the essay moving forward. Along with tone, it is a handy reference for the rest of the essay. The reader, i.e., the professor, will expect the paper to follow the outline set forth in the first paragraph. 
Though the introductory paragraph is the first and most important aspect of an essay in several regards, it is also the easiest to revise. If the sources and data take the paper in a direction different from what was originally intended, then the first paragraph is relatively easy to adjust to fit the new information. 
As with other aspects of the essay, the assignment brief may have instructions on how to format the introductory paragraph, as well as potential guidelines regarding its contents. This will help with writing the first paragraph, and thus starting the essay, a little easier. 
Conclusion  
Depending on the chosen course load, essays will likely be a large part of a student's work throughout their academic career. Learning how to properly plan, format, write, and revise essays will help ensure an easier time over the semesters and years. 
Eventually, writing essays will become second nature thanks to the developed skills. Still, with each essay, turning a blank document into a completed and submitted assignment can be a daunting prospect. 
With proper planning, review of the sources and assignment description, and a good handle on the thesis statement, starting an essay can become as second nature as writing the overall essay. With various ways to begin, mixing it up every now and then will also help fight the tedious nature such papers can garner after the tenth time, and beyond. 
Talk to our experts
1800-120-456-456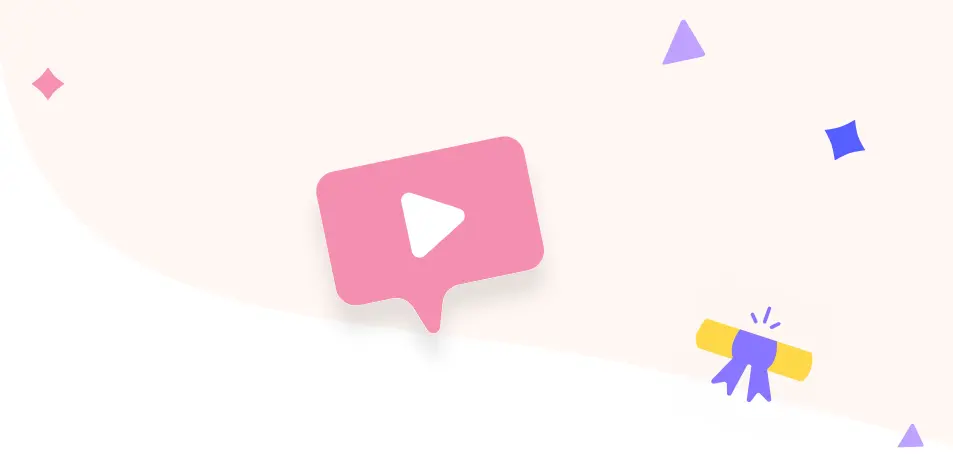 Introduction
In the simplest terms, an essay is a short piece of writing which is set around a specific topic or subject. The piece of writing will give information surrounding the topic but will also display the opinions and thoughts of the author. Oftentimes, an essay is used in an academic sense by way of examination to determine whether a student has understood their studies and as a way of testing their knowledge on a specific subject. An essay is also used in education as a way of encouraging a student to develop their writing skills.
Moreover; an essay is a focused piece of writing designed to inform or persuade. There are many different types of essays, but they are often defined in four categories: argumentative, expository, narrative, and descriptive essays. Argumentative and expository essays are focused on conveying information and making clear points, while narrative and descriptive essays are about exercising creativity and writing in an interesting way. At the university level, argumentative essays are the most common type.
Types of Essay Writing
When it comes to writing an essay, there is not simply one type, there are, quite a few types of essay, and each of them has its purpose and function which are as follows:
Narrative Essays
A narrative essay details a story, oftentimes from a particular point of view. When writing a narrative essay, you should include a set of characters, a location, a good plot, and a climax to the story. It is vital that when writing this type of essay you use fine details which will allow the reader to feel the emotion and use their senses but also give the story the chance to make a point.
Descriptive Essay
A descriptive essay will describe something in great detail. The subject can be anything from people and places to objects and events but the main point is to go into depth. You might describe the item's color, where it came from, what it looks like, smells like, tastes like, or how it feels. It is very important to allow the reader to sense what you are writing about and allow them to feel some sort of emotion whilst reading. That being said, the information should be concise and easy to understand, the use of imagery is widely used in this style of essay.
Expository Essay
An expository essay is used as a way to look into a problem and therefore compare it and explore it. For the expository essay, there is a little bit of storytelling involved but this type of essay goes beyond that. The main idea is that it should explain an idea giving information and explanation. Your expository essay should be simple and easy to understand as well as give a variety of viewpoints on the subject that is being discussed. Often this type of essay is used as a way to detail a subject which is usually more difficult for people to understand, clearly and concisely.
Argumentative Essay
When writing an argumentative essay, you will be attempting to convince your reader about an opinion or point of view. The idea is to show the reader whether the topic is true or false along with giving your own opinion. You must use facts and data to back up any claims made within the essay.
Format of Essay Writing
Now there is no rigid format of an essay. It is a creative process so it should not be confined within boundaries. However, there is a basic structure that is generally followed while writing essays.
This is the first paragraph of your essay. This is where the writer introduces his topic for the very first time. You can give a very brief synopsis of your essay in the introductory paragraph. Generally, it is not very long, about 4-6 lines.
This is the main crux of your essays. The body is the meat of your essay sandwiched between the introduction and the conclusion. So the most vital content of the essay will be here. This need not be confined to one paragraph. It can extend to two or more paragraphs according to the content.
This is the last paragraph of the essay. Sometimes a conclusion will just mirror the introductory paragraph but make sure the words and syntax are different. A conclusion is also a great place, to sum up, a story or an argument. You can round up your essay by providing some morals or wrapping up a story. Make sure you complete your essays with the conclusion, leave no hanging threads.
Writing Tips
Give your essays an interesting and appropriate title. It will help draw the attention of the reader and pique their curiosity
Keep it between 300-500 words. This is the ideal length, you can take creative license to increase or decrease it
Keep your language simple and crisp. Unnecessary complicated and difficult words break the flow of the sentence.
Do not make grammar mistakes, use correct punctuation and spelling five-paragraph. If this is not done it will distract the reader from the content
Before beginning the essay, organize your thoughts and plot a rough draft. This way you can ensure the story will flow and not be an unorganized mess.
Understand the Topic Thoroughly-Sometimes we jump to a conclusion just by reading the topic once and later we realize that the topic was different than what we wrote about. Read the topic as many times as it takes for you to align your opinion and understanding about the topic.
Make Pointers-It is a daunting task to write an essay inflow as sometimes we tend to lose our way of explaining and get off-topic, missing important details. Thinking about all points you want to discuss and then writing them down somewhere helps in covering everything you hoped to convey in your essay.
Develop a Plan and Do The Math-Essays have word limits and you have to plan your content in such a way that it is accurate, well-described, and meets the word limit given. Keep a track of your words while writing so that you always have an idea of how much to write more or less.
Essays are the most important means of learning the structure of writing and presenting them to the reader.
FAQs on Essay Writing
1. Writing an Essay in a format is important?
Yes, it is important because it makes your content more streamlined and understandable by the reader. A set format gives a reader a clear picture of what you are trying to explain. It also organises your own thoughts while composing an essay as we tend to think and write in a haphazard manner. The format gives a structure to the writeup.
2. How does Essay writing improve our English?
Essay writing is a very important part of your English earning curriculum, as you understand how to describe anything in your words or how to put your point of view without losing its meaning
3.  How do you write a good essay?
Start by writing a thorough plan. Ensure your essay has a clear structure and overall argument. Try to back up each point you make with a quotation. Answer the question in your introduction and conclusion but remember to be creative too.
4.  What is the format of writing an essay?
A basic essay consists of three main parts: introduction, body, and conclusion. This basic essay format will help you to write and organize an essay. However, flexibility is important. While keeping this basic essay format in mind, let the topic and specific assignment guide the writing and organization.
5.  How many paragraphs does an essay have?
The basic format for an essay is known as the five paragraph essay – but an essay may have as many paragraphs as needed. A five-paragraph essay contains five paragraphs. However, the essay itself consists of three sections: an introduction, a body, and a conclusion. Below we'll explore the basics of writing an essay.
6.  Can you use the word you in an essay?
In academic or college writing, most formal essays and research reports use third-person pronouns and do not use "I" or "you." An essay is the writer's analysis of a topic.  "You" has no place in an essay since the essay is the writer's thoughts and not the reader's thoughts.
7.  What does bridge mean in an essay?
A bridge sentence is a special kind of topic sentence. In addition to signaling what the new paragraph is about, it shows how that follows from what the old paragraph said. The key to constructing good bridges is briefly pointing back to what you just finished saying.
Statement of Purpose, Personal Statement, and Writing Sample
Details about submitting a statement of purpose, personal statement, and a writing sample as part of your degree program application
150th Anniversary
Dissertation
Fellowships
Maximizing Your Degree
Accepting Your Offer
Before You Arrive
First Weeks at Harvard
Harvard Speak
Pre-Arrival Resources for New International Students
Alumni Council
Student Engagement
Admissions Policies
Accepting the Offer of Admission
After Application Submission
English Proficiency
Letters of Recommendation
Statement of Purpose and Writing Sample
Transcripts
Express Interest
Cost of Attendance
Visiting Students Program
Commencement
Diversity & Inclusion Fellows
Student Affinity Groups
Recruitment and Outreach
Find Your Financial Aid Officer
Funding and Aid
Financial Wellness
Consumer Information
Life Sciences
Policies (Student Handbook)
Student Center
Title IX and Gender Equity
Statement of Purpose 
The statement of purpose is very important to programs when deciding whether to admit a candidate. Your statement should be focused, informative, and convey your research interests and qualifications. You should describe your reasons and motivations for pursuing a graduate degree in your chosen degree program, noting the experiences that shaped your research ambitions, indicating briefly your career objectives, and concisely stating your past work in your intended field of study and in related fields. Your degree program of interest may have specific guidance or requirements for the statement of purpose, so be sure to review the degree program page for more information. Unless otherwise noted, your statement should not exceed 1,000 words. 
Personal Statement
A core part of the Harvard Griffin GSAS mission is to identify and attract the most promising students to form a dynamic and diverse community. We are committed to educating individuals who reflect the growing diversity of perspectives and life experiences represented in society today and who will contribute to our commitment to sustain a welcoming, supportive, and inclusive environment. Please share how your experiences or activities will advance our mission and commitment. Your statement should be no longer than 500 words.
Writing Sample 
Please visit Degree Programs and navigate to your degree program of interest to determine if a writing sample is required. When preparing your writing sample, be sure to follow program requirements, which may include format, topic, or length. 
Share this page
Explore events.
Purdue Online Writing Lab Purdue OWL® College of Liberal Arts
Annotated Bibliography Samples

Welcome to the Purdue OWL
This page is brought to you by the OWL at Purdue University. When printing this page, you must include the entire legal notice.
Copyright ©1995-2018 by The Writing Lab & The OWL at Purdue and Purdue University. All rights reserved. This material may not be published, reproduced, broadcast, rewritten, or redistributed without permission. Use of this site constitutes acceptance of our terms and conditions of fair use.
This handout provides information about annotated bibliographies in MLA, APA, and CMS.
Below you will find sample annotations from annotated bibliographies, each with a different research project. Remember that the annotations you include in your own bibliography should reflect your research project and/or the guidelines of your assignment.
As mentioned elsewhere in this resource, depending on the purpose of your bibliography, some annotations may summarize, some may assess or evaluate a source, and some may reflect on the source's possible uses for the project at hand. Some annotations may address all three of these steps. Consider the purpose of your annotated bibliography and/or your instructor's directions when deciding how much information to include in your annotations.
Please keep in mind that all your text, including the write-up beneath the citation, must be indented so that the author's last name is the only text that is flush left.
Sample MLA Annotation
Lamott, Anne. Bird by Bird: Some Instructions on Writing and Life . Anchor Books, 1995.
Lamott's book offers honest advice on the nature of a writing life, complete with its insecurities and failures. Taking a humorous approach to the realities of being a writer, the chapters in Lamott's book are wry and anecdotal and offer advice on everything from plot development to jealousy, from perfectionism to struggling with one's own internal critic.
In the process, Lamott includes writing exercises designed to be both productive and fun. Lamott offers sane advice for those struggling with the anxieties of writing, but her main project seems to be offering the reader a reality check regarding writing, publishing, and struggling with one's own imperfect humanity in the process. Rather than a practical handbook to producing and/or publishing, this text is indispensable because of its honest perspective, its down-to-earth humor, and its encouraging approach.
Chapters in this text could easily be included in the curriculum for a writing class. Several of the chapters in Part 1 address the writing process and would serve to generate discussion on students' own drafting and revising processes. Some of the writing exercises would also be appropriate for generating classroom writing exercises. Students should find Lamott's style both engaging and enjoyable.
In the sample annotation above, the writer includes three paragraphs: a summary, an evaluation of the text, and a reflection on its applicability to his/her own research, respectively.
For information on formatting MLA citations, see our MLA 9th Edition (2021) Formatting and Style Guide .
Sample APA Annotation
Ehrenreich, B. (2001). Nickel and dimed: On (not) getting by in America . Henry Holt and Company.
In this book of nonfiction based on the journalist's experiential research, Ehrenreich attempts to ascertain whether it is currently possible for an individual to live on a minimum-wage in America. Taking jobs as a waitress, a maid in a cleaning service, and a Walmart sales employee, the author summarizes and reflects on her work, her relationships with fellow workers, and her financial struggles in each situation.
An experienced journalist, Ehrenreich is aware of the limitations of her experiment and the ethical implications of her experiential research tactics and reflects on these issues in the text. The author is forthcoming about her methods and supplements her experiences with scholarly research on her places of employment, the economy, and the rising cost of living in America. Ehrenreich's project is timely, descriptive, and well-researched.
The annotation above both summarizes and assesses the book in the citation. The first paragraph provides a brief summary of the author's project in the book, covering the main points of the work. The second paragraph points out the project's strengths and evaluates its methods and presentation. This particular annotation does not reflect on the source's potential importance or usefulness for this person's own research.
For information on formatting APA citations, see our APA Formatting and Style Guide .
Sample Chicago Manual of Style Annotation
Davidson, Hilda Ellis. Roles of the Northern Goddess . London: Routledge, 1998.
Davidson's book provides a thorough examination of the major roles filled by the numerous pagan goddesses of Northern Europe in everyday life, including their roles in hunting, agriculture, domestic arts like weaving, the household, and death. The author discusses relevant archaeological evidence, patterns of symbol and ritual, and previous research. The book includes a number of black and white photographs of relevant artifacts.
This annotation includes only one paragraph, a summary of the book. It provides a concise description of the project and the book's project and its major features.
For information on formatting Chicago Style citations, see our Chicago Manual of Style resources.
Essay Sample on Why I Want to Be A Nurse
Nursing is a rewarding and challenging career that has the power to make a real difference in people's lives. Whether your motivation is to help others, attain financial freedom, or both, writing a "Why I Want To Be A Nurse" essay is an excellent opportunity to express your passion and commitment to the field.
In this article, we'll explore the reasons why you might want to become a nurse and provide you with helpful tips and inspiration for writing a powerful and persuasive essay .
Why I Want to Be A Nurse (Free Essay Sample)
Nursing is a career that offers a unique combination of hands-on care and emotional support to those in need. There are many reasons why someone might choose to become a nurse, including:
The Empathy and Altruism of Nursing
I have a strong desire to help people and hope to become a nurse. I think nursing is the best way for me to make a difference in other people's lives because it combines my natural empathy and desire to help people. Nursing gives me a chance to positively touch people's lives, which has always attracted me to the thought of doing so.
I saw the beneficial effects that nurses may have on people's life as a child. I have always been moved by the kindness and concern they have for their patients. The small gestures of kindness, like holding a patient's hand or speaking encouraging words, have always touched me. I think nurses have a special power to change people's lives and leave a lasting impression, and I want to contribute to that.
Additionally, I think that becoming a nurse is a great and selfless job. To provide for their patients and ensure they are secure and comfortable, nurses put their own needs on hold. I absolutely respect this kind of dedication to helping others, and I aim to exhibit it in my own nursing career.
The Economic Benefits of Nursing
The financial stability that comes with being a nurse is one of the reasons I wish to pursue this career. Nursing is a field that is in high demand, which translates to a wealth of job opportunities and competitive salaries.  This profession offers the chance for a stable income, which makes it a good choice for people who want to secure their financial future.
Nursing not only gives economic freedom but also a flexible work schedule that promotes a healthy work-life balance. Many nurses can choose to work part-time or in a variety of places, such as clinics, hospitals, and schools..
A Love for the Science and Art of Nursing
To succeed in the unique field of nursing, one must have both artistic talent and scientific knowledge. This mix is what initially drew me to the thought of becoming a nurse. The human body and its mechanisms have always captivated me, and I enjoy learning about the science that underpins healthcare. But nursing requires more than just a scientific knowledge of the body. It also requires an artistic understanding of the patient and their needs.. Nursing is a demanding and fulfilling job since it combines science and art, which is why I'm drawn to it.
I saw as a child the effect nurses had on patients and their families. Their compassion and understanding have motivated me to seek a profession in nursing because they frequently offer comfort and help in the hardest of situations. My enthusiasm for the science and art of nursing will undoubtedly help me to have a good influence on other people's lives. I want to work as a nurse and improve the lives of the people I take care of, whether it be by giving medication, educating patients, or just being a reassuring presence.
Continuous Professional Development in Nursing
I think the nursing industry is dynamic and always changing, which gives people a lot of chances to learn and grow. I would have the chance to continuously advance my knowledge and abilities in this sector if I choose to become a nurse. In turn, this would enable me to better care for my patients and stay abreast of professional developments.
There are several different nursing specialties available as well. There are many options, including critical care, pediatrics, gerontology, and surgical nursing. Because of the variety of disciplines available, nurses have the chance to develop their interests and find their niche. 
I am certain that a career in nursing will provide me the chance to pursue my passion for healthcare while also allowing me to grow professionally.
Nursing is a fulfilling and noble career that offers a mix of hands-on care, emotional support, and professional growth. I am inspired by the positive impact nurses have on patients and their families and aim to offer my own empathy and compassion. The nursing industry is constantly changing, providing ample opportunities for growth and job prospects with financial stability. The ultimate reward in a nursing career is the satisfaction of making a difference in people's lives.
Tips for Writing A Compelling Why I Want To Be A Nurse Essay
Now that you understand the reasons why someone might want to become a nurse, it's time to learn how to write a compelling essay. Here are some tips and strategies to help you get started:
Create an Outline
Before you start writing, it's important to identify the main points you'll discuss in your essay. This will help you stay organized and make your essay easier to read.
Start with an Attention-grabbing Introduction
Your introduction is your chance to make a good first impression and engage the reader. Start with a hook that captures the reader's attention, such as a surprising statistic or personal story .
Be Specific and Personal
Rather than making general statements about why you want to become a nurse, be specific and personal. Share your own experiences, motivations, and passions, and explain why nursing is the right career choice for you.
Highlight your Skills and Qualifications
Nursing is a demanding and complex profession that requires a wide range of skills and qualifications. Be sure to highlight your relevant skills, such as compassion, communication, and problem-solving, and explain how they make you a good fit for the nursing field.
Related posts:
The Great Gatsby (Analyze this Essay Online)
Pollution Cause and Effect Essay Sample
Essay Sample on How Can I Be a Good American
The Power of Imaging: Why I am Passionate about Becoming a Sonographer
Improve your writing with our guides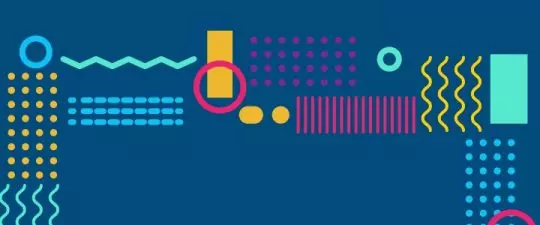 Youth Culture Essay Prompt and Discussion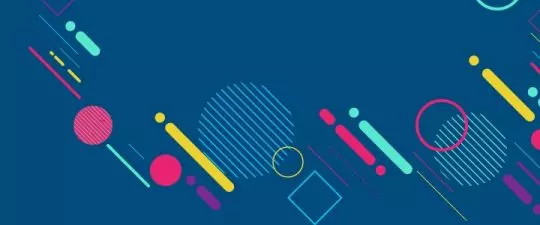 Why Should College Athletes Be Paid, Essay Sample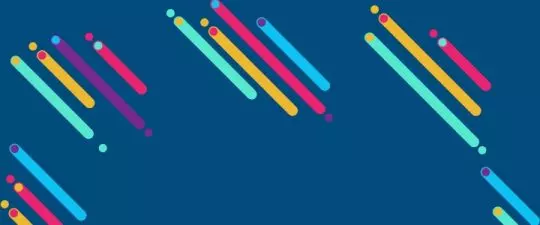 Reasons Why Minimum Wage Should Be Raised Essay: Benefits for Workers, Society, and The Economy
Get 15% off your first order with edusson.
Connect with a professional writer within minutes by placing your first order. No matter the subject, difficulty, academic level or document type, our writers have the skills to complete it.
100% privacy. No spam ever.