StudyDriver in your Smartphone!
Essay about Prison Reform
Education and training programs, drug and alcohol treatment programs, mental health services.
More people are incarcerated today than ever before. There are several different types of prisons or institutions in the United States that include state prisons, county jails, and federal prisons. The United States currently has over 2 million people in prison. That accounts for approximately 25% of the worlds imprisoned population (Forman, 2011). How can the prison system help reduce the recidivism rate? Some of the programs that have been developed to help the recidivism rate include drug and alcohol treatment programs, education and training programs, and mental health programs. These programs are aimed at educating the person on how to handle the pressures of being released back into the world.
Most prisoners that are incarcerated lack the educational ability to understand how to succeed in life. Many incarcerated subjects lack a high school diploma. Studies show that there is a direct link between the lack of education and chance or probability that the person will be incarcerated (Colgan, 2006). Because the prisoners are being released with the same educational level, they came with greatly increases the recidivism rate. That's why educational programs are such a heavy topic in the prison reform talks.
Programs like vocational, General Equivalency Diploma (GED), and post-secondary education could give the prisoner the tools needed to have a successful re-entry into society. Having vocational training could help the prisoner find a field of work outside the prison and give him the tool set for a variety of jobs. Employment of the prisoner after he is released beneficial to his success of staying out of prison. A former prisoner that is un-employed is around 33% (Burt, 2010). A former prisoner that can find stable work is much more likely to succeed on the outside, than that of someone who can't find work. Without a steady income a former inmate is more likely to commit a crime to get money and eventually end back up behind bars. That is why vocational training is so important. If an ex-prisoner lacks the ability and skills to hold down a job, they are much more likely to slide back into a life of crime (Nathan, 2008).
One of the most important programs that could be implement with the prison system is drug and alcohol treatment programs. Approximately 30% of people that are incarcerated admitted to having a substance abuse problem when they committed their crime (Colgan, 2006). If the prison system could provide these substance abuse programs it could have an instrumental affect on the prison population. One of the main short falls is putting someone in prison that has a drug of alcohol problem and believing that just because they have no access to it the problem is solved. Without a treatment program that is tailored to the addict they will have a greater chance to return to drugs after they are released.
Mental health is a topic that expands the prison walls to the general public. Estimates show that a person that is incarcerated is 2 to 4 times more likely to be suffering from a mental illness than someone in the general public (Colgan, 2006). One of the biggest obstacles for someone in prison to receive adequate mental illness help is because the lack of medication that is available, and the lack staffing the prison system has. The ratio of inmates to corrections staff is way out numbered. A lot of times when an inmate acts out, has fits of rage or violence, or tries to harm themselves they are suffering from some type of mental illness.
For an inmate to go untreated for any amount of time can be like a ticking timebomb. The lack of mental illness help can also have a harmful effect on the other inmates too. Having someone in your cell block that is suffering from a mental illness and has fits of rage can become a risk to the other inmates in the same cell block. After an inmate has these outbursts, they are sometimes segregated from the other prison population, which has an adverse reaction. Most health professionals say this course of action often worsens the problem for the person suffering from a mental illness.
Another problem that the prison system sees is the release of the inmate that still suffers from the mental illness and has no ways of dealing with the situation. When an inmate re-enters society with a condition that has went untreated, they will have a harder time with their transition. This will make them more susceptible to breaking the law and going back to jail.
Approximately 650,000 people are released from prison each year to return to society (Pinard, 2006). Some of these individuals may live on your street or maybe next door. The better help that they can receive will not only help them but may help you. When a person gets released from prison it is often a very stressful and intimidating time, often with only the clothes on their back with no money, no mode of transportation, or anywhere to go. While in prison if they can be provided with the skills and knowledge of how to cope with obstacles they may face once they are free, the transition of those skills will make it easier for life on the outside and society as a whole. When they were incarcerated, they had a schedule and set of rules they had to follow. Now that they are free, they need to know how to move forward and function as a normal person would. A lot of law makers look at prison reform as being soft on crime, but in the end most of the people going to prison will one day be out walking the streets again. The theory of prison reform is to change the character, attitude, and behavior of the offenders and to strengthen their acknowledgement of their unwanted behavior (Kennard, 1989). That was just a handful of reform options that could help keep people from being return customers in the prison system. There is a vast majority of other issues that would also help the recidivism rate, but these programs are not cheap. The real uphill battle is getting the funding to start some of these programs, convincing the public that someone that just committed a serious crime deserves some type of help is hard to do. If we can focus our efforts on some of the more prevalent issues like, mental health, educational and vocational programs, and drug and alcohol programs the country could possibly end of saving money because of the lack of recidivism. Of the nearly two million people that are incarcerated in the United Stated approximately 96% will be released at some point (Colgan, 2006). That is staggering numbers, and we as a society must figure out a solution to keep people imprisoned or to get them ready to reenter society.      
Cite this page
Essay About Prison Reform. (2021, Jun 30). Retrieved from https://studydriver.com/essay-about-prison-reform/
"Essay About Prison Reform." StudyDriver.com , 30 Jun 2021, https://studydriver.com/essay-about-prison-reform/
StudyDriver.com. (2021). Essay About Prison Reform . [Online]. Available at: https://studydriver.com/essay-about-prison-reform/ [Accessed: 2 Oct. 2023]
"Essay About Prison Reform." StudyDriver.com, Jun 30, 2021. Accessed October 2, 2023. https://studydriver.com/essay-about-prison-reform/
"Essay About Prison Reform," StudyDriver.com , 30-Jun-2021. [Online]. Available: https://studydriver.com/essay-about-prison-reform/ . [Accessed: 2-Oct-2023]
StudyDriver.com. (2021). Essay About Prison Reform . [Online]. Available at: https://studydriver.com/essay-about-prison-reform/ [Accessed: 2-Oct-2023]
Essay About Prison Reform. (2021, Jun 30). Retrieved October 2, 2023 , from https://studydriver.com/essay-about-prison-reform/
Save time with Studydriver!
Get in touch with our top writers for a non-plagiarized essays written to satisfy your needs
Stuck on ideas? Struggling with a concept?
A professional writer will make a clear, mistake-free paper for you!
Leave your email and we will send a sample to you.
Please check your inbox
Interested in this topic?
Please indicate where to send you the sample.
Hi! I'm Chatbot Amy :)
I can help you save hours on your homework. Let's start by finding a writer.

Issue Areas

Why Prison Reform Matters in America
American prisons house more than  1.5 million individuals , an increase of more than  390 percent  since 1978. This growth persisted even in the face of an  overarching decline  in crime rates since the 1990s and the longest terms of incarceration since we began to collect accurate data. Over 600,000 men and women are released from federal and state prisons each year. Upon release, these individuals will face many practical and social challenges to rejoining their communities, with many of them facing barriers to opportunity due to a lack of education and practical skills . A recent report shows that the current strategies used by our justice system to achieve rehabilitation and increased public safety have been ineffective, with more than 80 percent of those leaving our state prisons being rearrested again in the future. Most Americans agree with the conclusion that can be drawn from these statistics: Something must change if we are to achieve an effective justice system that protects and enhances public safety while respecting human dignity.
Prison reform is one remedy to the ineffectiveness of our justice system that many states and the federal government have explored. Prison reform is focused on ensuring public safety and restoration for those impacted by crime through the creation of a constructive culture within our prison system. These reforms seek to alter the circumstances of incarceration in ways that allow the system to model and incentivize the attitudes, behaviors, and lifestyles conducive to personal responsibility and self-control. Achieving these goals through prison reform usually falls within two broad categories. First, ensuring access to programs which help individuals gain knowledge, skills, job training, and positive values during their period of incarceration. Second, by revising correctional policies to ensure that minimal barriers exist to maintaining positive community relationships during the period of incarceration. By providing individuals with opportunities to gain productive skills and equipping them to strengthen their positive relationships, we can help them achieve their full potential and  transform their lives upon returning to our communities.
One of the arguments for prison reform has to do with reducing the number of people who are rearrested. Upon leaving prison, those who have been incarcerated face significant barriers to their success upon returning to our communities. It is estimated that in addition to the societal stigma these individuals face, there are more than 48,000 legal barriers that bar them from securing employment, housing, occupational licenses, and many of the foundational things needed to be a productive member of any community. Seventy-four percent of men released from prison are still searching for employment eight months after their release. These many barriers negatively impact public safety and inhibit those with a criminal record from achieving their full potential.
Prison programming is an effective way to help provide  a person who is incarcerated with the crucial skills, education, and character development he or she will need to be successful when leaving the walls of a prison. The types of programming that can be provided to those in prison differ, but the most popular types of programming include education and workforce development, employment programs, life skills and family management classes, mental health and substance abuse support, and various types of religious programming. One way to facilitate these programs is by providing community organizations with access to host such programs in the prison. Some examples of local non-profits providing programming in state and federal prisons include The Last Mile , Miles of Freedom , and Hudson Link .
Prison Reform Statistics Show Benefits of Prison Programming
Evidence-based prison programming has been shown to reduce recidivism, save taxpayer expenditures, increase future employment for individuals who are incarcerated, and decrease rule violations in prison facilities. Here are just a few prison reform statistics showing positive results when prison facilities provide programming or allow non-profit organizations to provide such programming:
Mental health support in prison was found to reduce misconduct incidents by 22 percent .
Substance abuse treatment in one California prison resulted in a 48 percent reduction in reincarceration.
One holistic faith-based program reduced future reincarceration by 40 percent for those who graduate the program.
Educational and vocational classes have been studied extensively and found to be some of the most effective programs in prison reform. Research shows that these types of programs reduce recidivism by 13 percent , reduce incident reports for prisoner misconduct by 4 percent , and increase post-release employment by 13 percent . Every taxpayer dollar spent on educational and vocational training programs for prisoners saves five dollars on law enforcement and corrections expenditures in the future.
By implementing various types of prison programming that have been proven effective, we can create a culture that helps to ensure those with a criminal history are better equipped for productive, law-abiding futures. This will ensure that those incarcerated can secure meaningful employment, acquire true closure after punishment is fulfilled, and avoid criminal behavior in the future. Through prison programming, we can ensure safer communities, increased economic growth, and decrease the burden placed on taxpayers to support our growing correctional system.
Individuals who are incarcerated have children, spouses, family, and friends who desire to continue a relationship with them while they are in prison. Incarceration makes it exceptionally difficult for individuals to maintain healthy relationships with those who will be their support system when they return home.
It is estimated that there are more than 2.7 million children who have parents in state and federal prisons. Many of these parents were the sole caretaker for these children before they were incarcerated.
The most recent data available reveals that visits from family and friends are a rare occurrence while someone is in prison. Only 31 percent of those in state prisons had received a visit from someone in the past month. The ability for many to visit their loved ones is impacted by distance and a lack of understanding around visitation policies. Data from the Bureau of Justice Statistics shows that 63 percent  of those in state prisons are located more than 100 miles from their families. While all jurisdictions provide for prison visitation, there are significant variations among the policies each jurisdiction apply to this privilege.
This lack of connection with positive community relationships and strong family connections is detrimental to our entire society. Prison visitation has been found to reduce recidivism ,  decrease prison violence , and  prevent the intergenerational cycle of incarceration . Prison reform seeks to remedy this problem by ensuring that the policies of our correctional system prioritize maintaining positive relationships between those who are incarcerated and their children, family, and friends. This can be accomplished by expanding visitation rights within prison facilities or ensuring that distance from family and friends is a component of every prison placement decision. By making these simple policy changes, we can ensure that people in prison maintain strong family ties and build community networks that they can call upon for support upon leaving prison.
Though America's correctional system has grown at an alarming rate, it has reached a state of diminishing marginal returns when it comes to deterring future crime and increasing  public safety. Prison reform seeks to change the status quo by providing individuals with a constructive and dignified experience while they are incarcerated and providing access to tools to transform their lives. By ensuring that individuals have the opportunity to use their time incarcerated in a constructive manner and allowing them to maintain positive relationships with their support network, we can increase the likelihood they become productive members of their communities upon reentry. Prison reform attempts to achieve these goals on the path to increase public safety by expanding prison programming and ensuring adequate prison visitation policies.
Related Stories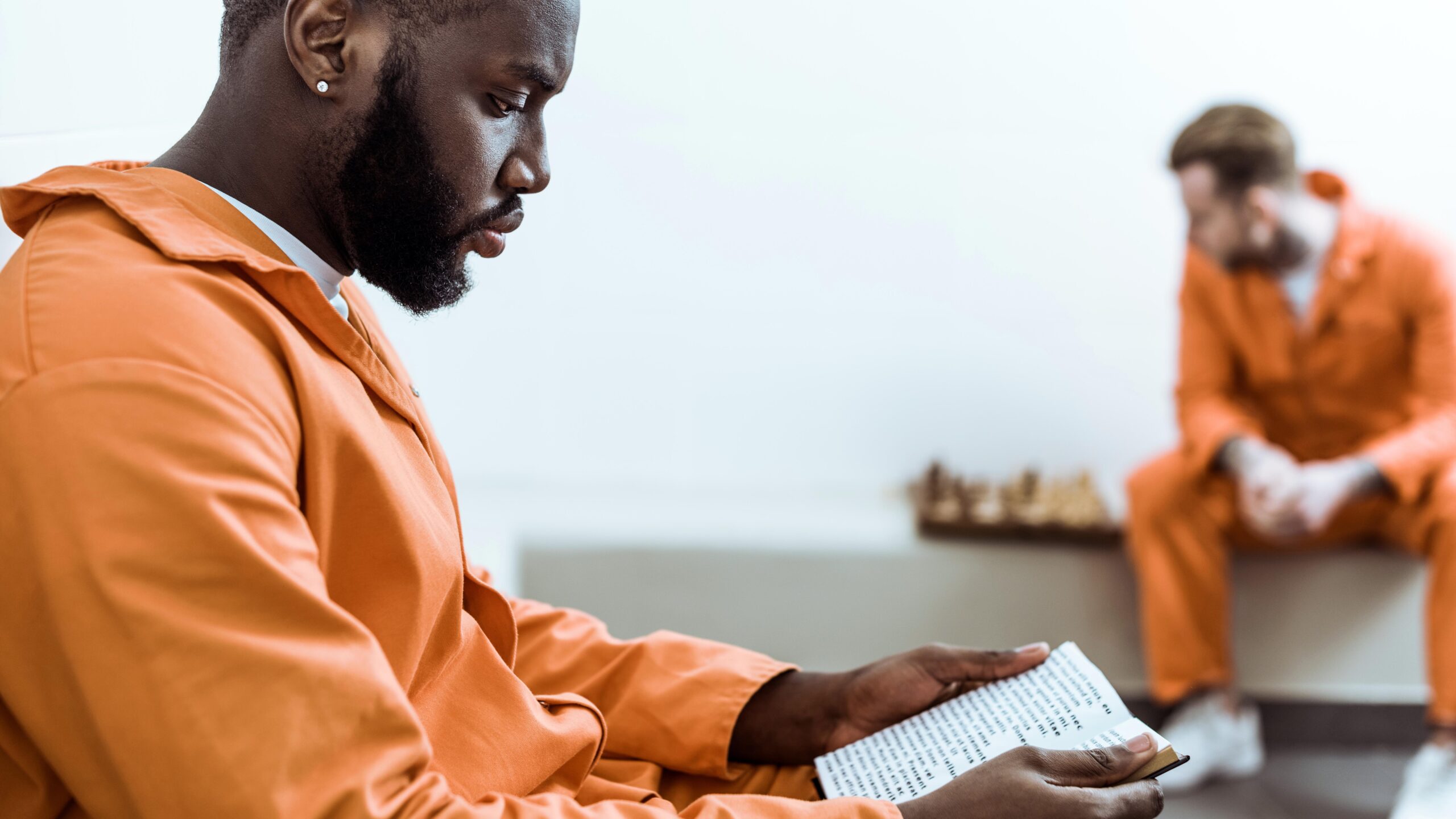 Warden Exchange program equips prison leaders to create rehabilitative prison environments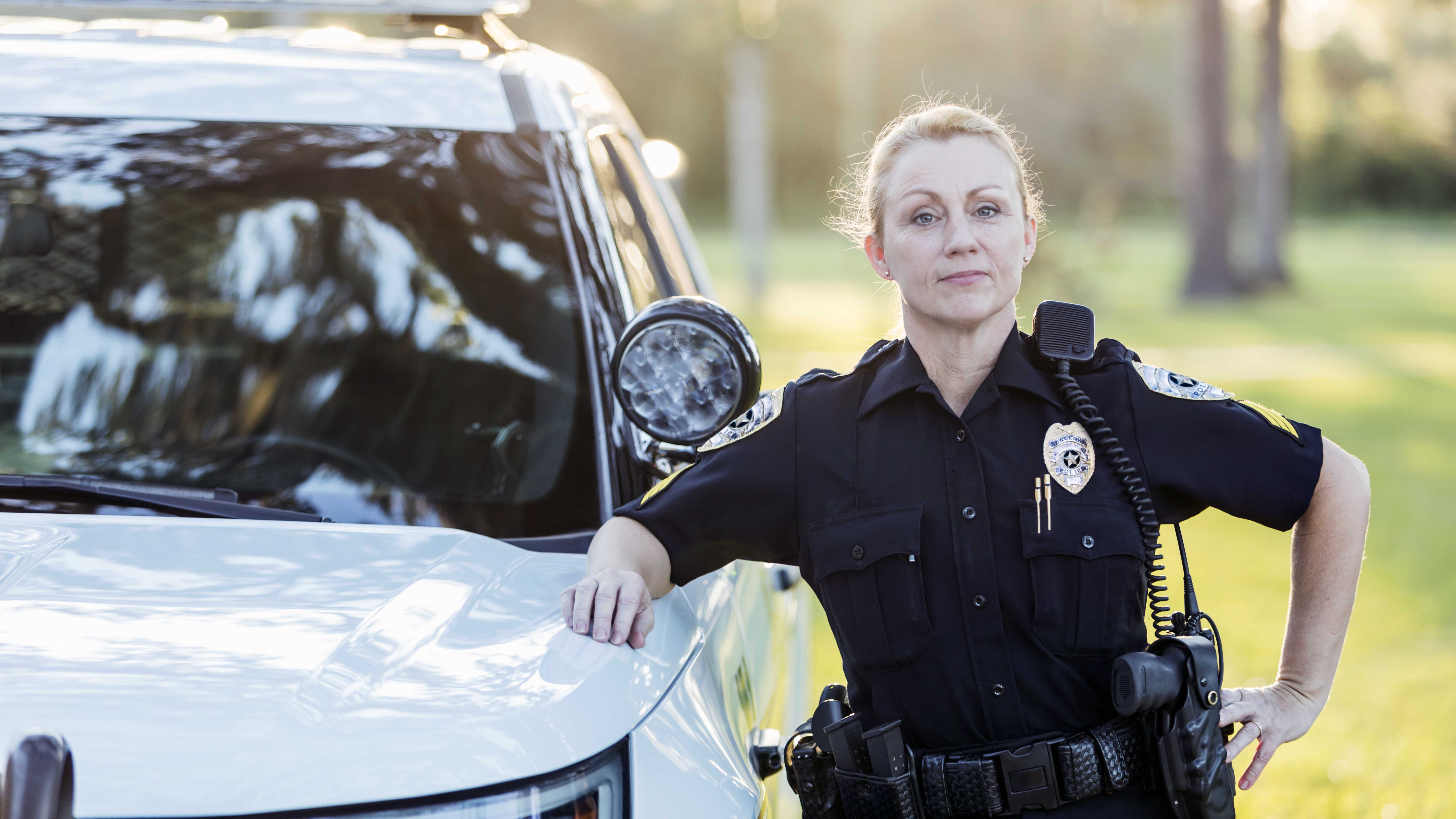 A look ahead: Strategies for putting public safety first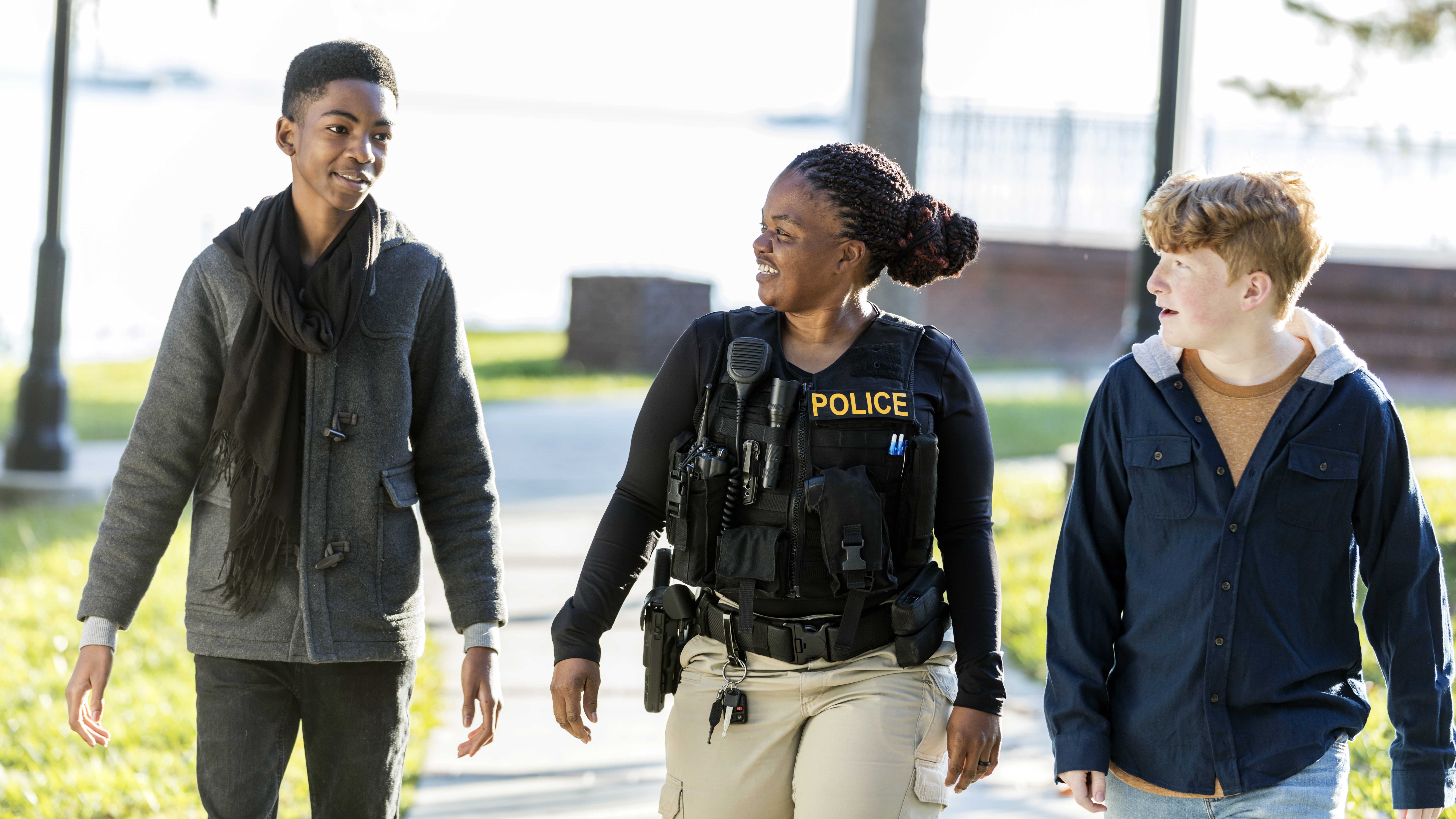 Innovative solutions to support law enforcement and protect public safety 
A better path forward for criminal justice: Changing prisons to help people change
Download a PDF of this chapter.
Subscribe to Governance Weekly
Christy visher and christy visher professor - university of delaware john eason john eason associate professor - university of wisconsin.
Below is the third chapter from "A Better Path Forward for Criminal Justice," a report by the Brookings-AEI Working Group on Criminal Justice Reform. You can access other chapters from the report here .
Prison culture and environment are essential to public health and safety. While much of the policy debate and public attention of prisons focuses on private facilities, roughly 83 percent of the more than 1,600 U.S. facilities are owned and operated by states. 1 This suggest that states are an essential unit of analysis in understanding the far-reaching effects of imprisonment and the site of potential solutions. Policy change within institutions has to begin at the state level through the departments of corrections. For example, California has rebranded their state corrections division and renamed it the California Department of Corrections and Rehabilitation. For many, these are not only name changes but shifts in policy and practice. In this chapter, we rethink the treatment environment of the prison by highlighting strategies for developing cognitive behavioral communities in prison—immersive cognitive communities. This new approach promotes new ways of thinking and behaving for both incarcerated persons and correctional staff. Behavior change requires changing thinking patterns and cognitive behavioral therapy (CBT) is an evidence-based strategy that can be utilized in the prison setting. We focus on short-, medium-, and long-term recommendations to begin implementing this model and initiate reforms for the organizational structure of prisons.
Level Setting
The U.S. has seen a steady decline in the federal and state prison population over the last eleven years, with a 2019 population of about 1.4 million men and women incarcerated at year-end, hitting its lowest level since 1995. 2   With the COVID-19 pandemic in 2020, criminal justice reformers have urged a continued focus on reducing prison populations and many states are permitting early releases of nonviolent offenders and even closing prisons. Thus, we are likely to see a dramatic reduction in the prison population when the data are tabulated for 2020.
However, it is undeniable that the U.S. will continue to use incarceration as a sanction for criminal behavior at a much higher rate than in other Western countries, in part because of our higher rate of violent offenses. Consequently, a majority of people incarcerated in the U.S. are serving a prison sentence for a violent offense (58 percent). The most serious offense for the remainder is property offenses (16 percent), drug offenses (13 percent), or other offenses (13 percent; generally, weapons, driving offenses, and supervision violations). 3 Moreover, the majority of people in U.S. prisons have been previously incarcerated. The prison population is largely drawn from the most disadvantaged part of the nation's population: mostly men under age 40, disproportionately minority, with inadequate education. Prisoners often carry additional deficits of drug and alcohol addictions, mental and physical illnesses, and lack of work experience. 4
According to data compiled by the U.S. Bureau of Justice Statistics, the average sentence length in state courts for those sentenced to confinement in a state prison is about 4 years and the average time served is about 2.5 years. Those sentenced for a violent offense typically serve about 4.7 years with persons sentenced for murder or manslaughter serving an average of 15 years before their release. 5 Thus, it is important to consider the conditions of prison life in understanding how individuals rejoin society at the conclusion of their sentence. Are they prepared to be valuable community members? What lessons have they learned during their confinement that may help them turn their life around? Will they be successful in avoiding a return to prison? What is the most successful path for helping returning citizens reintegrate into their communities?
Regrettably, prison life is often fraught with difficulty. Being sentenced to incarceration can be traumatic, leading to mental health disorders and difficulty rejoining society. Incarcerated individuals must adjust to the deprivation of liberty, separation from family and social supports, and a loss of personal control over all aspects of one's life. In prison, individuals face a loss of self-worth, loneliness, high levels of uncertainty and fear, and idleness for long periods of time. Imprisonment disrupts the routines of daily life and has been described as "disorienting" and a "shock to the system". 6 Further, some researchers have described the existence of a "convict code" in prison that governs behavior and interactions with norms of prison life including mind your own business, no snitching, be tough, and don't get too close with correctional staff. While these strategies can assist incarcerated persons in surviving prison, these tools are less helpful in ensuring successful reintegration.
Thus, the entire prison experience can jeopardize the personal characteristics required to be effective partners, parents, and employees once they are released. Coupled with the lack of vocational training, education, and reentry programs, individuals face a variety of challenges to reintegrating into their communities. Successful reintegration will not only improve public safety but forces us to reconsider public safety as essential to public health.
Despite the toll of difficult conditions of prison, people who are incarcerated believe that they can be successful citizens. In surveys and interviews with men and women in prison, the majority express hope for their future. Most were employed before their incarceration and have family that will help them get back on their feet. Many have children that they were supporting and want to reconnect with. They realize that finding a job may be hard, but they believe they will be able to avoid the actions that got them into trouble, principally committing crimes and using illegal substances. 7 Research also shows that most individuals with criminal records, especially those convicted of violent crimes, were often victims themselves. This complicates the "victim"-"offender" binary that dominates the popular discourse about crime. By moving beyond this binary, we propose cognitive behavioral therapy, among a host of therapeutic approaches, as part of a broader restorative approach.
Despite having histories of associating with other people who commit crimes and use illegal drugs, incarcerated individuals have pro-social family and friends in their lives. They also may have some personality characteristics that make it difficult to resist involvement in criminal behavior, including impulsivity, lack of self-control, anger/defiance, and weak problem-solving and coping skills. Psychologists have concluded that the primary individual characteristics influencing criminal behavior are thinking patterns that foster criminal activity, associating with other people who engage in criminal activity, personality patterns that support criminal activity, and a history of engaging in criminal activity. 8  While the context constrains individual behavior and choices, the motivation for incarcerated individuals to change their behavior is rooted in their value of family and other positive relationships. However, most prison environments pose significant challenges for incarcerated individuals to develop motivation to make positive changes. Interpersonal relationships in prison are difficult as there is often a culture of mistrust and suspicion coupled with a profound absence of empathy. Despite these challenges, cognitive behavioral interventions can provide a successful path for reintegration.
Many psychologists believe that changing unwanted or negative behaviors requires changing thinking patterns since thoughts and feelings affect behaviors. Cognitive behavioral therapy (CBT) emerged as a psycho-social intervention that helps people learn how to identify and change destructive or disturbing thought patterns that have a negative influence on behavior and emotions. It focuses on challenging and changing unhelpful cognitive distortions and behaviors, improving emotional regulation, and developing personal coping strategies that target solving current problems. 9  In most cases, CBT is a gradual process that helps a person take incremental steps towards a behavior change. CBT has been directed at a wide range of conditions including various addictions (smoking, alcohol, and drug use), eating disorders, phobias, and problems dealing with stress or anxiety. CBT programs help people identify negative thoughts, practice skills for use in real-world situations, and learn problem-solving skills. For example, a person with a substance use disorder might start practicing new coping skills and rehearsing ways to avoid or deal with a high-risk situation that could trigger a relapse.
Since criminal behavior is driven partly by certain thinking patterns that predispose individuals to commit crimes or engage in illegal activities, CBT helps people with criminal records change their attitudes and gives them tools to avoid risky situations. Cognitive behavioral therapy is a comprehensive and time-consuming treatment, typically, requiring intensive group sessions over many months with individualized homework assignments. Evaluations of CBT programs for justice-involved people found that cognitive restructuring treatment was significantly effective in reducing criminal behavior, with those receiving CBT showing recidivism reductions of 20 to 30 percent compared to control groups. 10 Thus, the widespread implementation of cognitive behavioral therapy as part of correctional programming could lead to fewer rearrests and lower likelihood of reincarceration after release. CBT can also be used to mitigate prison culture and thus help reintegrate returning citizens back into their communities.
Thus, the widespread implementation of cognitive behavioral therapy as part of correctional programming could lead to fewer rearrests and lower likelihood of reincarceration after release.
Even the most robust CBT program that meets three hours per week leaves 165 hours a week in which the participant is enmeshed in the typical prison environment. Such an arrangement is bound to dilute the therapy's impact. To counter these negative influences, the new idea is to connect CBT programming in prison with the old idea of therapeutic communities. Therapeutic communities—either in prison or the community—were established as a self-help substance use rehabilitation approach and instituted the idea that separating the target population from the general population would allow a pro-social community to develop and thereby discourage antisocial cognitions and behaviors. The therapeutic community model relies heavily on participant leadership and requires participants to intervene in arguments and guide treatment groups. Inside prisons, therapeutic communities are a separate housing unit that fosters a rehabilitative environment.
Cognitive Communities in prison would be an immersive experience in cognitive behavioral therapy involving cognitive restructuring, anti-criminal modeling, skill building, problem-solving, and emotion management. These communities would promote new ways of thinking and behaving among its participants around the clock, from breakfast in the morning through residents' daily routines, including formal CBT sessions, to the evening meal and post-dinner activities. Blending the best aspects of therapeutic communities with CBT principles would lead to Cognitive Communities with several key elements: a separate physical space, community participation in daily activities, reinforcement of pro-social behavior, use of teachable moments, and structured programs. This cultural shift in prison organization provides a foundation for restorative justice practices in prisons.
Accordingly, our recommendations include:
Short-Term Reforms
Create Transforming Prisons Act
Accelerate decarceration begun during pandemic.
Medium-Term Reforms
Encourage Rehabilitative Focus in State Prisons
Foster greater use of community sanctions.
Long-Term Reforms
Embrace Rehabilitative/Restorative Community Justice Models
Encourage collaborations between corrections agencies and researchers, short-term reforms.
To begin transforming prisons to help prisons and people change, a new funding opportunity for state departments of correction is needed. We propose the Transforming Prisons Act (funded through the Department of Justice's Bureau of Justice Assistance) which would permit states to apply for funds to support innovative programs and practices that would improve prison conditions both for the people who live in prisons and work in prisons. This dual approach would begin to transform prisons into a more just and humane experience for both groups. These new funds could support broad implementation of Cognitive Communities by training the group facilitators and the correctional staff assigned to the specialized prison units. Funds could also be used to broaden other therapeutic programming to support individuals in improving pro-social behaviors through parenting classes, family engagement workshops, anger management, and artistic programming. One example is the California Transformative Arts which promotes self-awareness and improves mental health through artistic expression. Together, these programs could mark a rehabilitative turn in corrections.
While we work to change policies and practices to make prisons more humane, we also need to work towards decarceration. The COVID-19 crisis has enabled innovations in diverting and improving efforts to reintegrate returning citizens in the U.S. During the pandemic, many states took bold steps in implementing early release for older incarcerated persons especially those with health disorders. Research shows that returning citizens of advanced age and with poor health conditions are far less likely to commit crime after release. This set of circumstances makes continued diversion and reintegration of this population a much wiser investment than incarceration.
MEDIUM-TERM REFORMS
In direct response to calls to abolish prisons and defund the police, state prisons should move away from focusing on incapacitation to rehabilitation. To assist in this change, federal funds should be tied to embracing a rehabilitative mission to transform prisons. This transformation should be rooted in evidence-based therapeutic programming, documenting impacts on both incarcerated individuals and corrections staff. Prison good-time policies should be revisited so that incarcerated individuals receive substantial credit for participating in intensive programming such as Cognitive Communities. With a backdrop of an energized rehabilitative philosophy, states should be supported in their efforts to implement innovative models and programming to improve the reintegration of returning citizens and change the organizational structure of their prisons.
In direct response to calls to abolish prisons and  defund  the police, state prisons should move away from focusing on incapacitation to rehabilitation.
As the country with the highest incarceration rate in the world, current U.S. incarceration policies and practices are costly for families, communities, and state budgets. Openly punitive incarceration policies make it exceedingly difficult for incarcerated individuals to successfully reintegrate into communities as residents, family members, and employees. A long-term policy goal in the U.S. must be to reduce our over-reliance on incarceration through shorter prison terms, increased reliance on community sanctions, and closing prisons. The COVID-19 pandemic revealed that decarceration poses minimal risk to community safety. Given this steady decline in the prison population and decline in prison building in the U.S. since 2000, we encourage other types of development in rural communities to loosen the grip of prisons in these areas. Alternative development for rural communities is important because the most disadvantaged rural communities are both senders of prisoners and receivers of prisons with roughly 70 percent of prison facilities located in rural communities.
LONG-TERM REFORMS
Public safety and public health goals can be achieved through Community Justice Centers—these are sites that act as a diversion preference for individuals who may be in a personal crisis due to mental health conditions, substance use, or family trauma. Recent research demonstrates that using social or public health services to intervene in such situations can lead to better outcomes for communities than involving the criminal justice system. To be clear, many situations can be improved by crisis intervention expertise specializing in de-escalation rather than involving the justice system which may have competing objectives. Community Justice Centers are nongovernmental organizations that divert individuals in crisis away from law enforcement and the justice system. Such diversion also helps ease the social work burden on the justice system that it is often ill-equipped to handle.
Researchers and corrections agencies need to develop working relationships to permit the study of innovative organizational approaches. In the past, the National Institute of Justice created a researcher-practitioner partnership program , whereby local researchers worked with criminal justice practitioners (generally, law enforcement) to develop research projects that would benefit local criminal justice agencies and test innovative solutions to local problems. A similar program could be announced to help researchers assist corrections agencies and officials in identifying research projects that could address problems facing prisons and prison officials (e.g., safety, staff burnout, and prisoner grievance procedures).
Recommendations for Future Research
Some existing jail and prison correctional systems are implementing broad organization changes, including immersive faith-based correctional programs, jail-based 60- to 90-day reentry programs to prepare individuals for their transition to the community, Scandinavian and other European models to change prison culture, and an innovative Cognitive Community approach operating in several correctional facilities in Virginia. However, these efforts have not been rigorously evaluated. New models could be developed and tested widely, preferably through randomized controlled trials, and funded by the research arm of the Department of Justice, the National Institute of Justice (NIJ), or various private funders, including Arnold Ventures.
Correctional agencies in some states may be ready to implement the Cognitive Community model using a separate section of a prison or smaller facility not in use. Funding is needed to evaluate these pilot efforts, assess fidelity to the model standards, identify challenges faced in implementing the model, and propose any modifications to improve the proposed Cognitive Community model. Full-scale rigorous tests of the Cognitive Community model are needed which would randomly assign eligible inmates to the Cognitive Community environment or to continue to carry out their sentence in a regular prison setting. Ideally, these studies would observe the implementation of the program, assess intermediate outcomes while participants are enrolled in the program, follow participants upon release and examine post-release experiences in the post-release CBT program, and then assess a set of reentry outcomes at several intervals for at least one year after release.
Prison culture and environment are essential to community public health and safety. Incarcerated individuals have difficulty successfully reintegrating into their communities after release because the environment in most U.S. prisons is not conducive to positive change. Normalizing prison environments with evidence-based programming, including cognitive behavioral therapy, education, and personal development, will help incarcerated individuals lead successful lives in the community as family members, employees, and community residents. States need to move towards less reliance on incarceration and more attention to community justice models.
Recommended Readings
Eason, John M. 2017. Big House on the Prairie: Rise of the Rural Ghetto and Prison Proliferation . Chicago, IL: Univ of Chicago Press.
Travis, J., Western, B., and Redburn, S. (Eds.). 2014. The Growth of Incarceration in the United States: Exploring Causes and Consequences. National Research Council; Division of Behavioral and Social Sciences and Education; Committee on Law and Justice; Committee on Causes and Consequences of High Rates of Incarceration. Washington, DC: National Academies Press.
Orrell, B. (Ed). 2020. Rethinking Reentry . Washington, DC: American Enterprise Institute.
Mitchell, Meghan M., Pyrooz, David C., & Decker, Scott. H. 2020. "Culture in prison, culture on the street: the convergence between the convict code and code of the street." Journal of Crime and Justice . DOI:  10.1080/0735648X.2020.1772851 .
Haney, C. 2002. "The Psychological Impact of Incarceration: Implications for Post-Prison Adjustment." https://aspe.hhs.gov/basic-report/psychological-impact-incarceration-implications-post-prison-adjustment .
Carson, E. Ann. 2020. Prisoners in 2019. NCJ 255115. Washington, DC: Bureau of Justice Statistics.
Travis, Jeremy, Bruce Western, and Steven Redburn, (Eds.). 2014. The Growth of Incarceration in the United States: Exploring Causes and Consequences. National Research Council; Division of Behavioral and Social Sciences and Education; Committee on Law and Justice; Committee on Causes and Consequences of High Rates of Incarceration . Washington, DC: National Academies Press.
Kaeble, Danielle. 2018. Time Served in State Prison, 2016. NCJ 252205. Washington, DC: Bureau of Justice Statistics.
Haney, Craig. 2002. "The Psychological Impact of Incarceration: Implications for Post-Prison Adjustment." Prepared for the Prison to Home Conference, January 30–31, 2002. https://aspe.hhs.gov/basic-report/psychological-impact-incarceration-implications-post-prison-adjustment .
Visher, Christy and Nancy LaVigne. 2021. "Returning home: A pathbreaking study of prisoner reentry and its challenges." In P.K. Lattimore, B.M. Huebner, & F.S. Taxman (eds.), Handbook on moving corrections and sentencing forward: Building on the record (pp. 278–311). New York, NY: Routledge.
Latessa, Edward. 2020. "Triaging services for individuals returning from prison." In B. Orrell (Ed.), Rethinking Reentry . Washington, DC: American Enterprise Institute.
Nana Landenberger and Mark Lipsey. 2005. "The positive effects of cognitive-behavioral programs for offenders: A meta-analysis of factors associated with effective treatment." Journal of Experimental Criminology , 1, 451–476.
Governance Studies
Vanda Felbab-Brown
September 25, 2023
Online Only
2:00 pm - 4:00 pm EDT
September 19, 2023
United Nations
Office on drugs and crime.
Crime Prevention and Criminal Justice
Prison Reform
Why promote prison reform?
Central to the arguments to promote prison reforms is a human rights argument - the premise on which many UN standards and norms have been developed. However, this argument is often insufficient to encourage prison reform programmes in countries with scarce human and financial resources. The detrimental impact of imprisonment, not only on individuals but on families and communities, and economic factors also need to be taken into account when considering the need for prison reforms.
Human rights considerations
A sentence of imprisonment constitutes only a deprivation of the basic right to liberty. It does not entail the restriction of other human rights, with the exception of those which are naturally restricted by the very fact of being in prison. Prison reform is necessary to ensure that this principle is respected, the human rights of prisoners protected and their prospects for social reintegration increased, in compliance with relevant international standards and norms.
Imprisonment and poverty
Imprisonment disproportionately affects individuals and families living in poverty. When an income generating member of the family is imprisoned the rest of the family must adjust to this loss of income. The impact can be especially severe in poor, developing countries where the state does not provide financial assistance to the indigent and where it is not unusual for one breadwinner to financially support an extended family network. Thus the family experiences financial losses as a result of the imprisonment of one of its members, exacerbated by the new expenses that must be met - such as the cost of a lawyer, food for the imprisoned person, transport to prison for visits and so on. When released, often with no prospects for employment, former prisoners are generally subject to socio-economic exclusion and are thus vulnerable to an endless cycle of poverty, marginalisation, criminality and imprisonment. Thus, imprisonment contributes directly to the impoverishment of the prisoner, of his family (with a significant cross-generational effect) and of society by creating future victims and reducing future potential economic performance.
Public health consequences of imprisonment
Prisons have very serious health implications. Prisoners are likely to have existing health problems on entry to prison, as they are predominantly from poorly educated and socio-economically deprived sectors of the general population, with minimal access to adequate health services. Their health conditions deteriorate in prisons which are overcrowded, where nutrition is poor, sanitation inadequate and access to fresh air and exercise often unavailable. Psychiatric disorders, HIV infection, tuberculosis, hepatitis B and C, sexually transmitted diseases, skin diseases, malaria, malnutrition, diarrhoea and injuries including self-mutilation are the main causes of morbidity and mortality in prison. In countries with a high prevalence of TB in the outside community, prevalence of TB can be up to 100 times higher inside the prisons. In most countries HIV infection in prisons is significantly higher than within the population outside prison, especially where drug addiction and risk behaviours are prevalent. Prison staff are also vulnerable to most of the diseases of which prisoners are at risk.
Prisons are not isolated from the society and prison health is public health. The vast majority of people committed to prison eventually return to the wider society. Thus, it is not in vain that prisons have been referred to as reservoirs of disease in various contexts.
Detrimental social impact
Imprisonment disrupts relationships and weakens social cohesion, since the maintenance of such cohesion is based on long-term relationships. When a member of a family is imprisoned, the disruption of the family structure affects relationships between spouses, as well as between parents and children, reshaping the family and community across generations. Mass imprisonment produces a deep social transformation in families and communities.
The cost of imprisonment
Taking into account the above considerations, it is essential to note that, when considering the cost of imprisonment, account needs to be taken not only of the actual funds spent on the upkeep of each prisoner, which is usually significantly higher than what is spent on a person sentenced to non-custodial sanctions, but also of the indirect costs, such as the social, economic and healthcare related costs, which are difficult to measure, but which are immense and long-term.
The benchmarks for action in prison reform: the United Nations Standards and Norms
Key among standards and norms that relate directly to prison reform are:.
United Nations Standard Minimum Rules for the Treatment of Prisoners
Body of Principles for the Protection of All Persons under Any Form of Detention and Imprisonment
Basic Principles for the Treatment of Prisoners
United Nations Standard Minimum Rules for Non-Custodial Measures (Tokyo Rules)
United Nations Rules for the Treatment of Women Prisoners and Non-custodial Measures for Women Offenders (Bangkok Rules)
Other UN instruments relevant to the prison system:
Universal Declaration of Human Rights
International Covenant on Economic, Social and Cultural Rights
International Covenant on Civil and Political Rights
The Convention against Torture and Other Cruel, Inhuman or Degrading Treatment or Punishment
UN Declaration on the Protection of All Persons from Enforced Disappearance
Convention on the Elimination of All Forms of Racial Discrimination
Convention on the Elimination of All Forms of Discrimination Against Women
Code of Conduct for Law Enforcement Officials
Basic Principles on the use of Force and Firearms by Law Enforcement Officials
Safeguards guaranteeing protection of the rights of those facing the death penalty
UN Recommendations on Life Imprisonment
Basic principles on the use of restorative justice programs in criminal matters
Kampala Declaration on Prison Conditions in Africa
Arusha Declaration on Good Prison Practice
For further info: see "Compendium of United Nations standards and norms in crime prevention and criminal justice"
UNODC's integrated and multi-disciplinary approach to prison reform strategy
It is of utmost importance that prison reform is not regarded in isolation from broader criminal justice reform. UNODC believes that effective prison reform is dependent on the improvement and rationalisation of criminal justice policies, including crime prevention and sentencing policies, and on the care and treatment made available to vulnerable groups in the community. Reform of the prison system should therefore always take into account the needs relating to the reform of the criminal justice system as a whole and employ an integrated, multi-disciplinary strategy to achieve sustainable impact. Thus, reform initiatives will usually need to also encompass criminal justice institutions other than the prison service, such as the judiciary prosecution and police service, as relevant.
An integrated approach also takes account of areas that are typically not regarded as part of the "criminal justice system". These include, for example, the development of substance dependence treatment programmes in the community or psycho-social counselling programmes, to which certain offenders may be diverted, rather than being imprisoned, thus ensuring that services in prison are not overstretched, trying to meet the needs of a growing number of prisoners with special needs.
The integrated strategy to prison reform can benefit immensely from the establishment and development of collaboration and partnerships with other UN agencies and other international and national organisations engaged in complementary programmes.
Thematic Areas of Work in the field of Prison Reform and Alternatives to Imprisonment
UNODC's technical assistance in the area of prison reform covers the following thematic areas:
pre-trial detention;
prison management;
alternative measures and sanctions;
social reintegration.
A cross-cutting theme relevant to all prison related interventions is healthcare, including specifically the prevention, management and treatment of HIV/AIDS and drug dependency. Read more....
Pre-trial detention
There are three main issues that need to be taken into consideration in the context of pre-trial detention: firstly, pre-trial detention is overused in most countries worldwide and in many developing countries the size of the pre-trial prisoner population is larger than that of the convicted prisoner population. This situation contradicts the provisions in international standards, including ICCPR, that provide for the limited use of pre-trial detention, only when certain conditions are present. Secondly, pre-trial detention is the period most open to abuse in the criminal justice process. Recognizing the particular vulnerability of pre-trial detainees, international human rights instruments provide for a large number of very specific safeguards to ensure that the rights of detainees are not abused, that they are not ill-treated and their access to justice not hindered. Thirdly, although pre-trial detainees should be presumed innocent until found guilty by a court of law, and treated as such, conditions in pre-trial detention are often much worse than those of prisons for convicted prisoners. In addition, the lack of resources for prisons in many low-income countries means that people in detention do not have access to legal advice and assistance, with the result being that they may overstay on remand, and/or not receive a fair trial, further adding to the congestion of prisons. Therefore, improving access to justice, supporting legal and paralegal aid programmes, improving information management and cooperation between courts and prisons, to speed up the processing of cases, as well as assisting with the development of safeguards for pre-trial detainees, such as independent monitoring and inspection mechanisms, comprise important elements of UNODC's work in the field of penal reform.
Prison Management
In order for a prison system to be managed in a fair and humane manner, national legislation, policies and practices must be guided by the international standards developed to protect the human rights of prisoners. Prison authorities have a responsibility to ensure that the supervision and treatment of prisoners is in line with the rule of law, with respect to individuals' human rights, and that the period of imprisonment is used to prepare individuals for life outside prison following release. But often national legislation and rules relating to the management of prisons are outdated and in need of reform. In many countries the prison department is under the authority of police or military institutions and managers and staff have received no specific training regarding prison management. Staff morale is usually low and effective leadership to drive prison reform is lacking. Information collection and management systems are also very inadequate (or non-existent) in many prison systems worldwide, hindering the development of sound policies and strategies based on reliable, factual data. UNODC can provide much assistance in reforming national legislation, developing training programmes for prison managers to improve their leadership role and staff to apply international standards and norms in their daily practice, and by contributing to the institutional capacity building of prison administrations.
Alternative Measures and Sanctions
Overcrowding is a key concern in almost all prison systems worldwide, while punitive criminal policies, as well as a shortage of social protection services in the community, continue to contribute to the rapid growth of the prison population in many countries. As mentioned earlier, overcrowding is the root cause of many human rights violations in prisons. Solutions to overcrowding need to be explored and implemented in almost all countries in which UNODC is operational.
While overcrowding can be temporarily decreased by building new prisons, practice shows that trying to overcome the harmful effects of prison overcrowding through the construction of new prisons does not provide a sustainable solution. In addition, building new prisons and maintaining them is expensive, putting pressure on valuable resources. Instead, numerous international instruments recommend a rationalization in sentencing policy, including the wider use of alternatives to prison, aiming to reduce the number of people being isolated from society for long periods.
The use of non-custodial sanctions and measures also reflects a fundamental change in the approach to crime, offenders and their place in society, changing the focus of penitentiary measures from punishment and isolation, to restorative justice and reintegration. When accompanied by adequate support for offenders, it assists some of the most vulnerable members of society to lead a life without having to relapse back into criminal behavior patterns. Thus, the implementation of penal sanctions within the community, rather than through a process of isolation from it, offers in the long term better protection for society. Supporting the introduction and implementation of non-custodial sanctions and measures is therefore a key element of UNODC's work in the area of prison reform.
Social Reintegration
One of the principle objectives of the United Nations in the area of prison reform is to contribute to the successful reintegration of prisoners into society following their release. Social reintegration initiatives should start as early as possible within the criminal justice process in order to have maximum effect. This means that diversion from the criminal justice process (especially of vulnerable groups) to appropriate treatment programmes, non-custodial sanctions, instead of isolation from society and purposeful activities and programmes in prisons, can all be considered as elements of a comprehensive "social reintegration" policy. Interventions to support former prisoners following release from prison, continuum of care in the community for those in need, will all be more effective if the period in prison is used to prepare a prisoner for re-entry to society. This policy requires close coordination between criminal justice institutions and social protection and health services in the community and probation services where they exist. UNODC can offer key support and advice in this area, including supporting the development of social reintegration programmes in prisons and in assisting with the planning and implementation of continuum of care and support in the community.
Equivalence of healthcare and the right to health is a principle that applies to all prisoners, who are entitled to receive the same quality of medical care that is available in the community. However, this right is rarely realised in prisons, where usually healthcare services are extremely inadequate. Prison health services are almost always severely under-funded and understaffed and sometimes non-existent. Most of the time under the responsibility of the authority in charge of the prisons administration, prison health services work in complete isolation from national health authorities, including national HIV and national TB programmes. Specific women's health needs are rarely addressed.
The right to health includes not only the access to preventive, curative, reproductive, palliative and supportive health care but also the access to the underlying determinants of health, which include: safe drinking water and adequate sanitation; safe food; adequate nutrition and housing; safe health and dental services; healthy working and environmental conditions; health-related education and information and gender equality.
Technical assistance provided by UNODC in this area is based on the premise that penal reform and health in prisons are interrelated, and that an integrated strategy needs to be adopted in addressing the enormous challenge of HIV/AIDS and other transmissible diseases such as tuberculosis (TB) in prison settings. Improved prison management and prison conditions are fundamental to developing a sustainable health strategy in prisons. In addition, prison health is an integral part of public health, and improving prison health is crucial for the success of public health policies.
Publications
Our other blog: ending prison gerrymandering
Stay Informed
Get the latest updates:
Can you make a tax-deductible gift to support our work?
Highlights from a busy year at Prison Policy Initiative
In our new annual report, we share examples of how we armed the reform movement with the data it needs to push for real change.
by Danielle Squillante , September 29, 2023
We just released our 2022-2023 Annual Report, and I'm thrilled to share some highlights of our work with you. We've had an incredibly productive year, releasing 19 major reports and 24 research briefings, including updates to our Whole Pie and Women's Whole Pie . We also expanded our Advocacy Toolkit, provided technical support to advocates on the ground, and continued working with journalists on both sides of the wall to influence the national dialogue about criminal legal system reform. Here are a handful of successes we're particularly proud of:
Publishing a major report on community supervision showing that all states — even those that consider themselves progressive leaders — put significant numbers of their citizens on probation and parole, systems that often replicate prison conditions in the community.
Releasing a groundbreaking report showing how companies in the commercial bail industry and their deep-pocketed insurance underwriters make huge profits, even when they fail to do their one job: ensuring their clients' appearance in court. We also released a companion tool for journalists who want to investigate their local bail bond industry.
Advancing our campaign to protect incarcerated people and their loved ones from price gouging by private telecommunications companies who are raking in millions off of phone calls, video visits, and electronic messaging. Our work helped pass the Martha Wright-Reed Just and Reasonable Communications Act in 2023, which clarifies the FCC's authority to regulate all phone and video calls from correctional facilities.
Helping Montana and Maine end prison gerrymandering. Progress on this issue has been so rapid that the National Conference of State Legislatures recently called state efforts to end prison gerrymandering "the fastest-growing trend in redistricting."
Expanding our resources for advocates in counties with plans for new jail construction by developing a guide on understanding jail assessments and developing arguments to push back against jail construction proposals. We also held our first webinar, bringing together organizers to discuss strategies they employed to prevent new jails from being built.

These publications only scratch the surface of what we produced this past year. We are proud of our accomplishments and look forward to sharing new projects with you in the year to come.
Related briefings:
A year of important victories at the Prison Policy Initiative +
2013-2014 was a landmark year for the Prison Policy Initiative! +
Prison Policy Initiative and allies oppose new banking rule +
Leave a Comment
Name (required)
Email (required, but will not be published or shared)
Website (optional)
XHTML: You can use these tags: <a href="" title=""> <abbr title=""> <acronym title=""> <b> <blockquote cite=""> <cite> <code> <del datetime=""> <em> <i> <q cite=""> <s> <strike> <strong>
Please note: Comments are moderated and there may be a delay before your comment appears. There is no need to resubmit your comment.
Recommended Reading: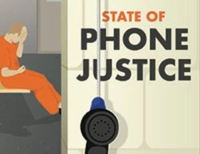 Why are calls from prisons and jails so expensive?
We look at the progress in the fight for phone justice and what comes next.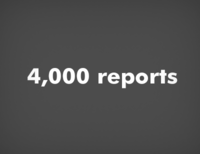 Research Library
We curate a searchable database of 4,000+ original research reports, organizing each entry by topic and adding brief summaries.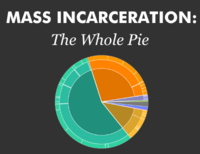 Mass Incarceration: The Whole Pie
The U.S. incarcerates 1.9 million people, more than any other country. Where are they locked up and why? Read our report.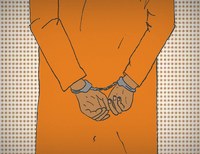 Jails and bail: Our research
One out of three people behind bars is in a local jail. Our research drives jail reform.
Prison Reform: Rethinking and Improving
Introduction, first step toward prison reform, improving the circumstances and environments within prison walls, development of the new prison model, feedback reflection.
Prison reform should be implemented through ensuring public safety, improve the circumstances of incarceration to create a constructive culture, and develop a model to incentivize behaviors, attitudes, and lifestyles conducive to personal self-control and responsibility.
The topic of prison reform has been highly debated as the American Criminal Justice System has failed to address the practical and social challenges associated with incarceration as well as the reentering of ex-prisoners into society. The existing methods of punishment for crimes do not address the constructive culture necessary to improve the behavior of the population as they fail to include a variety of educational, environmental, occupational, and psychological challenges. As mentioned by Warren (2019), "we send too many people in jail. We keep them there for too long. We do little to rehabilitate them" (para. 1). Thus, prison reform should be implemented through ensuring public safety, improve the circumstances of incarceration to create a constructive culture, and develop a model to incentivize behaviors, attitudes, and lifestyles conducive to personal self-control and responsibility.
Public safety and prison reform are conjoint notions that should be viewed holistically. Rethinking how security is established within society is the first step toward the change. Public safety should imply providing multiple opportunities for all young people to receive proper education and remain in schools. It should also involve the provision of safe and affordable housing that ensures that families stay together, have shelter, and are away from the streets (Warren, 2019). Public safety is also associated with providing the establishment of effective violence prevention that would divert young people from resorting to criminal activity even before law enforcement becomes involved (Warren, 2019). Finally, public safety should ensure the availability of accessible mental health services as well as programs to manage alcohol and drug addiction. Thus, rethinking the way society and the government approach public safety is instrumental for not only improving police-community relations but also finding a way to move from a solely punitive system to solutions that focus on tackling the roots of crime before they have the opportunity to grow.
This is another step toward carrying out an effective prison reform. Combined with a renewed perspective on public health, the reform should improve the conditions at correctional facilities. From small-scale improvements such as bedding and kitchen equipment to radical shifts in the culture fostered at the facilities, the prison reform should consider all aspects of environmental development. On a small scale, prisons should get new equipment for vocational training and education, such as books. The more educational and occupational resources are available to prisoners, the more likely they are to pursue favorable life opportunities upon release (Duwe, 2017). Capacity building is another critical aspect of improving environments at prisons and implies the training of staff on human rights as well as incorporating prisoner assessment and classification systems that contribute to risk prevention. System improvements are more complicated; however, they are necessary for solving problems with prisoners' transportations, streamlining the case file management, building sustainable processes of prisoner education, and preparation for life after release.
Prison reform cannot be implemented successfully without the development of the model that incentivizes behaviors, attitudes, and lifestyles that facilitate personal self-control and responsibility. Both social reintegration programs for prisoners and prevention programs for high-risk individuals are imperative to implement to promote their self-confidence, self-efficacy, and positive social relationships as methods to address the profoundly disturbing periods in their lives (United Nations Office on Drugs and Crime, 2012). Programs that improve the lifestyles of high-risk populations and encourage the positive development of such individuals are imperative to prevent reconvictions as well as foster environments that would discourage people from committing crimes.
Prison reform has always been and remains highly disputed today. In the current exploration, the issue has been addressed from the perspective of improving circumstances and environments that encourage people to commit crimes. Prison reform can be successfully carried out through the improvement of public safety, the development of positive environments at prisons, and the facilitation of models that incentivize lifestyles targeted at promoting personal self-control and responsibility.
Duwe, G. (2017). The use and impact of correctional programming for inmates on pre- and post-release outcomes. U.S. Department of Justice . Web.
United Nations Office on Drugs and Crime. (2012 ). Introductory handbook on the prevention of recidivism and social reintegration of Offenders. Web.
Warren, E. (2019). Rethinking public safety to reduce mass incarceration and strengthen communities. Medium . Web.
The feedback I received for Writing Activity 3 was generally positive. The comments noted that the introduction section was solid, and the thesis was sound. The reviewer also stated that paragraphs have topic sentences, transition well between each other, focus on the appropriate main idea, and have a substantial amount of research. The conclusion was also found to be complete and developed. No issues were identified in the in-text citations and the list of references. The reviewer also mentioned the eloquence of used language and proper formatting. The feedback reflection I wrote for the last activity was also received positively. However, the reviewer indicated the absence of how I will use the feedback in the future. I also turned the paper in late, thus losing 10%.
Despite receiving positive comments, I carefully proof-read the paper and identified several grammar and spelling mistakes. These minor errors were fixed for Writing Activity 4. I also realized the importance of turning the paper in on time; therefore, I attempted to revise the paper promptly. The favorable notes from the reviewer encouraged me to commit to making the paper even better. Overall, the comments taught me the process of writing – there should be an iterative approach to bring the paper to excellence. I will apply this method to other ventures as well, both in life and at work.
Cite this paper
Chicago (N-B)
Chicago (A-D)
StudyCorgi. (2021, August 17). Prison Reform: Rethinking and Improving. Retrieved from https://studycorgi.com/prison-reform-rethinking-and-improving/
StudyCorgi. (2021, August 17). Prison Reform: Rethinking and Improving. https://studycorgi.com/prison-reform-rethinking-and-improving/
"Prison Reform: Rethinking and Improving." StudyCorgi , 17 Aug. 2021, studycorgi.com/prison-reform-rethinking-and-improving/.
1. StudyCorgi . "Prison Reform: Rethinking and Improving." August 17, 2021. https://studycorgi.com/prison-reform-rethinking-and-improving/.
Bibliography
StudyCorgi . "Prison Reform: Rethinking and Improving." August 17, 2021. https://studycorgi.com/prison-reform-rethinking-and-improving/.
StudyCorgi . 2021. "Prison Reform: Rethinking and Improving." August 17, 2021. https://studycorgi.com/prison-reform-rethinking-and-improving/.
StudyCorgi . (2021) 'Prison Reform: Rethinking and Improving'. 17 August.
This paper "Prison Reform: Rethinking and Improving" was written and submitted to our database by a student to assist your with your own studies. You are free to use it to write your own assignment, however you must reference it properly.
If you are the original creator of this paper and no longer wish to have it published on StudyCorgi, request the removal .
Discover Thomson Reuters
Reuters Now
Ftx boss mulled paying trump not to run: book.
Jailed former billionaire Sam Bankman-Fried considered paying former U.S. President Donald Trump to not run for re-election in 2020, according to an excerpt of a forthcoming book published on Sunday. Julian Satterthwaite reports.
Editor's pick
Carbon shift, inside etfs, business lookahead, sectors upclose, markets now, breakingviews, innovations, sustainable business, trailblazers, oddly enough, environment, taylor swift again attends travis kelce's nfl game, vivienne westwood boasts bold prints at paris show, u2 fans rave after debut concert at the sphere, fans pay tribute to tupac after murder suspect's arrest, *nsync drop first new song together in 20 years, suspect indicted for 1996 shooting death of tupac, how the nfl can benefit from the 'taylor swift effect', john oliver ready to go back to work after strike end, amal clooney on her proudest career achievement, sag-aftra to resume talks next week, long-awaited musical 'harmony' debuts on broadway, 'harry potter' star michael gambon dies at age 82, writers' deal raises hopes for striking actors, docuseries examines beloved argentine comic strip, dior plays with femininity, masculinity at fashion week, hollywood writers to end strike pending final deal, taylor swift's concert film scores worldwide release, no plan to ban ai music on spotify, ceo says, is the hollywood writers' strike over, russell brand rails against media, government as police launch probe, 'the crime is against me' -trump at ny fraud trial, ftx founder sam bankman-fried's us trial explained, spain's soccer federation raided in referee bribery case, spanish court rules mcafee's death was suicide, appeals court rebuffs trump's bid to delay fraud trial, tesla sued over alleged harassment of black staff, tesla trial over autopilot fatality begins, gop opens first biden impeachment inquiry hearing, senator menendez arrives in court for bribery case, trump found liable for fraud in new york civil case, russian doping in focus as valieva case in court, thai activist jailed over calls for royal reforms, brazil court rules in favor of indigenous land rights, us attorney general: 'i am not congress's prosecutor', ftx sues bankman-fried's parents over missing millions, hunter biden to plead not guilty to gun charges, starbucks to face lawsuit claiming its fruit drinks lack fruit, el chapo's son extradited to u.s. for drug trafficking, can trump be blocked from 2024 race over jan. 6, scientists win medicine nobel for covid vaccine work, nobel committee: prize winners saved millions of lives, biden presses republicans on ukraine aid, us congress passes bipartisan bill to avoid shutdown, biden lambasts republicans after shutdown averted, who are the 2023 nobel peace prize favorites, evergrande chairman probed over offshore assets: wsj, mexico church roof collapses, killing at least nine, video shows moment mexican church roof collapses, migrants on mexico cargo trains stuck miles from u.s. border, 10 cuban migrants killed in mexico road accident, slovakia's pro-russia former pm fico wins election, ukraine: u.s. support for kyiv is not weakening, fire engulfs egypt police facility, at least 25 hurt, euro zone factories stuck in deep downturn, indonesia launches china-backed high-speed railway, japan business mood rises, lifting recovery hopes, japan startup develops 'gundam'-like robot, firefighters battle wildfire near albania's coast, pope francis cements legacy with new cardinals, turkey says terrorists set off bomb at government building, tributes pour in for jimmy carter on his 99th birthday, derna residents trying to 'bring life back' to the city, residents mourn as pakistan blast death toll rises, nightclub fire kills over a dozen in spain's murcia, rotterdam shooting suspect's troubled past emerges, china national day fireworks return to hong kong, firebrand pan-africanist seba rallies crowds in niger, africa's sports news in 60 seconds, france races to stamp out bedbugs before olympics, russian athletes to compete as neutrals at paris paralympics, rare aztec ritual offerings put on display in mexico, balenciaga designer puts family on paris runway, water reserves in bolivia dwindle amid winter heatwave, endangered sumatran rhino born in indonesia, extreme plankton bloom creates 'dead zone' off thailand.