What Do I Envision for My Future Essay Example
Thinking about a specific long term future you want can be a far reach for someone. This is because you are possibly setting expectations that may not be reached, leaving room for disappointment. When I think about my future, I try to keep it simple so when something I may have expected doesn't work out, I wouldn't be as upset. The future can be a scary thing but we all have to face it one day, plan or no plan, and i'm here to tell you mine.
I've always been indecisive on what I might want in the future. Job wise, i've always had phases of liking different professions, but after each phase was over i've always came back to wanting to become a psychologist. The human mind and the thought of helping others and walking them through the tunnel to happiness or healing, has always sparked interest in my mind. Now in the present time, i've come to the conclusion that I want to be a psychologist. I'm still figuring out what type of psychologist though. I've started thinking about being self employed and traveling the world, but I don't know for sure yet because that will have its complications. I still have much time to figure out the details though!
Figuring out where you want to live can be an exciting portion of figuring out a general idea of what your future may be like. Right now I live in Colorado Springs, CO and I honestly don't like it. I would rather live somewhere that is humid, at sea level, has warm misty rains, and green all year round. As of right now, i've been obsessing over the thought of living in Oahu, Hawaii. The cost of living is high but i am willing to work hard to get where I want to be. I don't know how old I will be when I move to hawaii, but I want to be still in my younger years. In addition to everything I want in my future, I also have to focus on everything I need in order to get where I want to be. As of right now, I believe I will go to Pikes Peak Community College until i am 21, then I may try to apply for a university. But if things change, i will do college online and gain a masters degree in psychology.
All in all, the future can be hard to plan out specifics for. But for me, I want to be a successful psychologist, possibly self employed, and I also want to live somewhere that is green all year round such as hawaii.
Related Samples
Halloween Essay Example: The Clown
Essay About Myself: Small Town, Big Town, Country Roads, and City Streets
The Importance of Having a Hobby Essay Example
Nursing Career Essay Sample
Example Essay About Experience in Life: The Unforgettable Sleepover
Essay on Sports: Controlled Chaos
My Dream Profession Essay Example
The Benefits of Hard Work Essay Example
Essay Example on Law Enforcement Career
Essay on Arranged Marriages Through Folklore
Didn't find the perfect sample?
You can order a custom paper by our expert writers
15 Personal Vision Statement Examples
Now that you recognize it's time to approach your life proactively, you need to create a personal vision statement .
Clearly defining the vision you have for your life requires more than just thinking about it. You need to write it down.
The act of writing something down and then reading it daily reinforces the message and makes it more real.
Even better, print out your personal vision statement and post it where you can see it frequently.
This reminder will increase your motivation and foster the self-growth you desire.
What Is a Personal Vision Statement?
How to write a personal vision statement, final thoughts.
A personal vision statement is a clear, concise summary of your personal goals and dreams for the future . It serves as an anchor when life pulls you in different directions.
It is also a guide for making decisions based on your values, and it helps you stay focused on the goals you want to achieve.
The process of writing one compels you to think about the purpose of your life and how to achieve that.
You'll identify your most important guiding principles and describe how you intend to apply them to your life.
Your statement also introduces you to the power of setting concrete goals. Research by psychologist Gail Matthews found that people who wrote down their goals succeeded 33% more often than people who only thought about their goals.
If you want to live the life you envision, you need to avoid the trap of abandoning your dreams in the realm of the abstract. Writing down your vision is the best way to actualize it.
To get started, you can study personal vision statement examples to get ideas about how to write yours.
Writing a personal vision statement begins with free writing. At this point, you simply ask yourself questions and write down whatever comes to mind. Don't impose any judgments at this point because you want to uncover your hopes and dreams for the future.
List your personal strengths .
List your personal weaknesses.
Write down your core values .
Think about how your values should guide interactions with family, at work, and within your community.
Consider the best uses for your life energy based on your inner compass and values.
Identify some specific goals that you want to pursue.
Imagine the legacy of your purpose, goals, and actions.
Examine your notes to see what jumps out as most important.
Compose a paragraph that summarizes your priorities in the form of a vision statement.
It's important to keep your vision statement as a single paragraph. This way, you'll be able to read it easily and frequently.
If you want to write more paragraphs to address specific goals, that's fine, but these would be supplemental to your main vision statement.
Here are several vision statement examples you can use to help you brainstorm your own. There are no strict rules here related to the words you choose and the concepts you include.
But if any of the statements in these examples resonate with you, feel free to make them your own and rewrite them to suit your goals and dreams.
I want to be a source of stability and inspiration for my family. I commit myself to succeed in my career while balancing my emotional needs with those of family members. I want my actions to promote harmony and increase everyone's chance for future happiness. When stress threatens to overtake me, I consciously take time to calm down to prevent acting with hostility or annoyance toward others. I also express my needs and seek support from others instead of letting my problems stew inside me as I've been prone to do in the past.
My life's work has a greater purpose beyond my own material needs. I identify a problem in my community and take responsibility for contributing to its solution. My purpose is to serve others in a way that best matches my skills and values, and I am committed to making choices in my personal and professional life that furthers that purpose.
My personal vision recognizes that I am a small part of a living Earth. I want to live in a way that represents authentic participation in a sustainable ecosystem. My guiding principle is reducing my negative impact on the environment. I direct my spare time toward regenerative practices that nurture the soil, such as gardening and tree planting. I control my consumption by choosing a modestly-sized home and reducing my production of plastic waste through conscious consumer choices and actions. I become an example to others for the purpose of spreading a greater appreciation for green living.
My vital role in the lives of my children automatically means that I have a great purpose in life. Instead of dreaming about the world seeing my value, I strive every day to be the hero of my family. My job as a parent is to mindfully raise my children in an environment of acceptance, love, and affirmation.
Advancing my career is important for me at this point in life. If I achieve my career goals, I'll have greater financial stability and peace of mind. To make these things happen, I intend to set certain standards for my professional life and only make strategic compromises. I want to keep myself accountable for my career instead of falling back into the habit of blaming others for my disappointments. I cannot control everything that influences my career, but I can persist after setbacks and focus on what I can do to improve my skills and increase my value. This means that I should seek continuing education and make time for networking with colleagues. I must put myself out there to connect with opportunities.
My rough childhood has inspired me to choose a career in teaching. I accept the challenges of this occupation with grace because children need positive adults in their lives. For some children, a caring adult within their community can give them hope when things aren't good at home. I believe that this purpose helps me be content with my life and heal the wounds from my past.
More Related Articles:
How To Write A Personal Mission Statement In 8 Steps
Do You Have These 11 Highly Useful Traits of a Hardworking Personality?
13 Essential Emotional Goals to Set and How to Reach Them
Upon much reflection and consultation with those who know me best, I accept that my stubbornness is both my greatest strength and weakness. To take advantage of it as a strength, I intend to volunteer with my local legal aid office, where my experience as a paralegal can benefit people who lack resources to cope with legal challenges. Legal issues often require patience and persistence, and these two traits are reflected in my stubborn nature.
Although I value my introverted nature, I intend to experience more human connections in my life. I recognize the value of stretching myself and interacting with more people. To this end, I am setting the goals of joining a book club and hosting dinner parties twice a year.
My whole life I imagined myself with children, and the time has come for me to make family a priority. I plan to devote more time to dating in the hopes of finding lasting love and building a happy, healthy family life in the next five years.
My personal vision statement places faith at its center. Attending religious activities gives me a deep sense of spiritual connection with others. I want to learn more about my religion and provide comfort to people in their times of need. As a result, I intend to join a place of worship, attend services, and participate in at least one outreach program.
I see now that I could be in much better financial shape if I had been thoughtful earlier in life. My mission now is to value financial responsibility above impulsive purchases. I make money decisions related to how they benefit me instead of how they provide short-term gratification. This helps me alleviate financial stress and improve my well-being.
My lifetime goal is to master the art of non-judgment. Seeing the best in every living thing and viewing situations gracefully and compassionately is essential. Part of the journey is acknowledging my faults and learning to love myself – flaws and all. I choose to let kindness light my path and appoint empathy as my faultless guide. Spreading joy and understanding is my mission and something I can control. I pray my efforts lighten others' emotional loads.
Learning to be a mentally healthy, admiringly responsible, financially independent adult will be a journey filled with peaks and valleys. But I can reach the summit by being mindful of my budget and living at or below my means. Not internalizing cultural messages and comparing myself to others on social media is vital to my success. A happy, healthy, stress-reduced life awaits if I adopt these guiding principles and learn to love what I have instead of coveting what I don't.
Growing up, my parents, teachers, and other kids told me I wasn't smart enough. But now I realize my learning style didn't mesh with my school's tactics. With dedication and patience, I can conquer any academic goal I set. I will no longer listen to the naysayers. Instead, I'll take things one step at a time and make progress at my own pace. If I learn to control my thoughts and develop a solid work ethic, my horizons will expand, my reading and writing skills will improve, and from there, I'll be able to develop fresh and exciting ideas.
I acknowledge that psychological issues, unaddressed toxic trauma, and fraught family dynamics caused me to behave poorly and act selfishly in the past. But it's a new day, and I give myself permission to move on from the past and treat people better. Nobody is perfect; I will falter at times. But I know if I'm mindful, generous of spirit, and never take advantage of others, my relationships will flourish, and I'll find happiness rooted in kindness, compassion, and mutual respect.
Are you ready to write your personal vision statement?
Philosophers may argue about the existence of a free will, but the truth is that you have plenty of control over the direction of your life.
The time that you invest in crafting a personal vision statement will keep you grounded amid the endless distractions of life.
As you can see in the personal vision statement examples presented here, your vision doesn't have to follow any particular direction.
Let your heart define your purpose and values, and then use your mind to pursue your values-based goals.
Jump to navigation
Americans for the Arts
Arts Action Fund
pARTnership Movement
Animating Democracy
Load Picture
Search form
For Arts Professionals in the Know
ARTS & BUSINESS
ARTS & HEALING
ARTS EDUCATION
ARTS MARKETING
COMMUNITY ENGAGEMENT
SOCIAL CHANGE
Envisioning My Future Self: Reflections from a Future Leader of Color
Posted by meccah m. martin, dec 11, 2020 0 comments.
When I look into the future, my vision is a little blurry. The year 2020 caused me to reflect in a way I never have before. In a year of uncertainty, the last thing I would like to be is unsure of my path. My wariness mirrors my feelings towards the arts and culture field, which is my career focus. The arts are struggling as performance venues, museums, dance centers, and so many other large and small arts organizations closed their doors due to COVID. Not only do the arts have to navigate the current state of the world, but there is another issue that plagues the field, namely racial inequity.
Along with the pandemic, the ongoing conversation of race and the treatment and lack of representation of African Americans in the arts and entertainment sectors came to the forefront. Unfortunately, the demand for equality is still prominent, after years and years of constant toil. As much as I put my chosen career path on a pedestal, the arts struggle with this issue as well, making it harder for Black people to excel to higher positions or step foot in the door at all. You would think that a field that relies so much on diversity, and champions itself on representing different ideals and backgrounds, would have more representation. The sad truth is that the arts are far behind in the race for equality, equity, and inclusion.
If you read the essay "Flies in the Buttermilk: Museums, Diversity, and the Will to Change" by Lonnie G. Bunch III, founding director of the Smithsonian National Museum of African American History & Culture, he calls attention to what Black and other people of color have already come to realize. For years the arts and culture field catered to white people, not only in the programming that it offers but in the positioning of white people in leadership positions. Meanwhile, the majority of Black employees in cultural institutions either work in security or facilities management, and rarely play an authoritative role. Funny enough (but not really), while working as the Assistant Director of the Smithsonian National Museum of American History, Bunch recalls a time when he was mistaken for the elevator operator by another employee who was "clearly in a hurry and very blonde." She responded by claiming she just assumed he was the elevator operator.
After reading Bunch's article, it made me think about my place in this field, where at first glance, someone could look at me and think I'm an elevator operator, or that I work security or facilities. How can I find my place in a field that has already made assumptions about me before stepping foot in the door? It makes me question ideas of respectability politics where my identity as a Black woman comes into question. Do I need to be this stern figure in the arts and culture community that signifies I don't tolerate anyone's disrespect but instills this idea that I am an angry Black woman? Do I embrace who I am as the fun-loving Black woman who wants to smile while working but instills I am not serious about my work? I feel like there is a constant need to balance out who I am to make it palatable for career advancement.
Although I am a little discouraged right now, I know this is the career path I want for myself. Surely from the outside looking in it appears to be very contradictory. How can you be a part of something you have no idea how to navigate? However, I am confident it's something I want, and I question how I can achieve success in this field every day. So, in a time where things are uncertain, COVID is still here, and the fight for equal rights has yet to cease, I ask myself the question, "Where do I see myself in the future?" I am still unsure, but I know for sure I want to continue on this path to advocate for the arts and equality. I am always on my journey of self-discovery and finding where I fit in the arts field, the profession I love.
Despite all the obstacles, this year has shown me that anything worth fighting for will have obstacles, but if you are fighting for the things you care about most it makes the struggle worth it. The late Toni Morrison offers a challenge that is worth keeping at the forefront of our minds: "I want to discourage you from choosing anything or making any decision simply because it is safe. Things of value seldom are." It is alright not to have all the answers right now. There is no wrong way to navigate your chosen career path despite the adversity you may face. The field of arts administration needs us to be curious, courageous, and clear. Racial disparities exist in the arts world. Yet, I still choose this work. Perhaps my efforts will encourage someone else.
ArtsJournal
Barry's Blog
Butts in Seats
Createquity
Monster Culture
Group of Minds
HuffPost Arts & Culture
Arts Jumper
Life's a Pitch
Public Art Network Blog
Technology in the Arts
The Artful Manager
Most Commented
Connect with us.
Sign Up for E-News
Become a Member
Connect with Others
ArtsMeet Calendar
News & Media
Americans for the Arts serves, advances, and leads the network of organizations and individuals who cultivate, promote, sustain, and support the arts in America. Founded in 1960, Americans for the Arts is the nation's leading nonprofit organization for advancing the arts and arts education.
A forum for today's leading arts professionals sharing their knowledge, thoughts and comments on the topics shaping the arts in our communities, schools and nation.
Privacy Policy
Reuse Policy
1275 K St NW, Suite 1200
Washington, DC 20005
T 202.371.2830
F 202.371.0424
© 2015
Website Designer Navigation Arts
Website Developer New Target
Company Intranet (staff only)

How to Use the Power of Envisioning to Change Your Life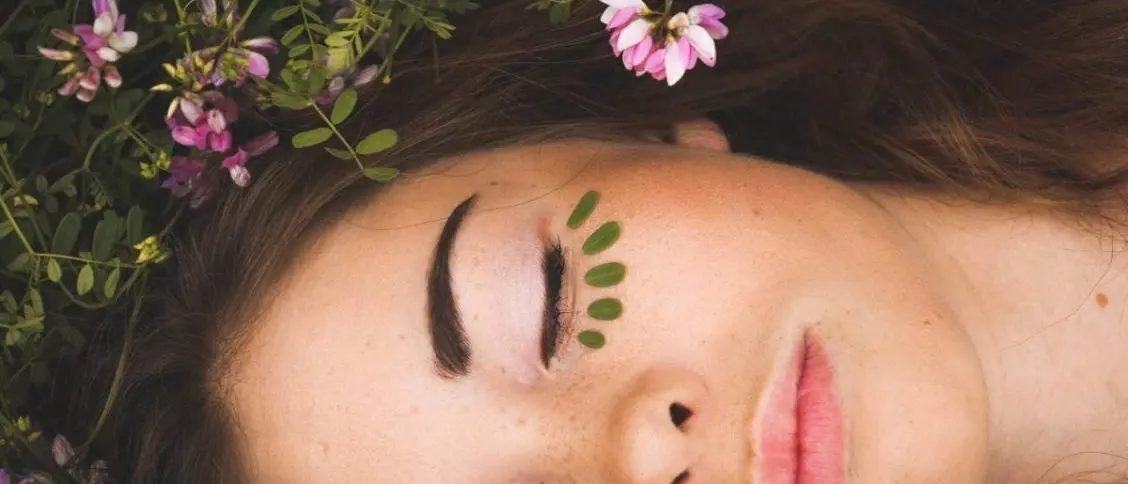 Table of Contents
What if we told you that success was simply a mental state?
Would you believe us?
U.S. Spy Natan Sharansky once spent 9 years in USSR jail, during which he would envision chess games against himself every day. After being released from jail in 1996, Natan went on to beat world champ Garry Kasparov in a game of chess.
That's the power of envisioning .
If you consult psychologists, they suggest both visualization and envisioning techniques to empower your mind and sculpt your reality.
So, what's the difference between vision and envisioning? Let's explore.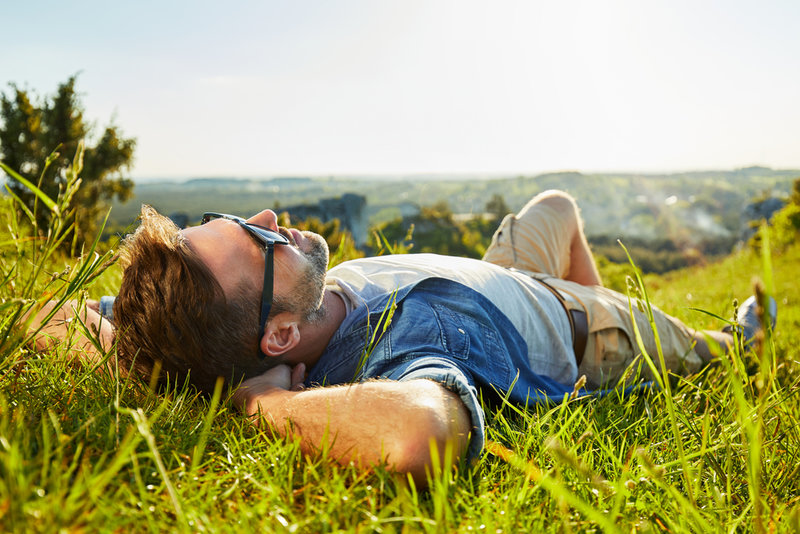 What Is the Difference Between Vision and Envision?
By meaning, vision simply refers to the sense or ability of sight. If you can see yourself succeed, you can make that vision a reality.
So, what does envision mean then?
Envisioning is when you imagine certain events or outcomes like video game walk-throughs so you can effortlessly turn them into reality.
How does that differ from the visualization?
Visualization refers to creating visual aids that can accelerate learning and in turn, achieve your goals.
Here is a list of the techniques that relate to visualization in psychology:
Create pictures representing your goals and place them in prominent positions around your home or workspace.
Designing daily affirmations supported by powerful visual cues and programming them to appear on your mobile device or personal computer.
Creating index cards to memorize complex or numerous details effortlessly and shuffling through them regularly.
In contrast, here is a list of envisioning techniques suggested by psychologists:
Meditating on certain positive thoughts, ideas, or methods to internalize them.
Envisioning your day in advance to avert potential threats and resolve predictable obstacles.
Envisioning the favorable outcome of an event to enable its occurrence.
In simple words, the difference between vision and envisioning is within the technique .
For visualization techniques, you need to create imagery that supports your goals, just as Olympians do in mental training .
As taught by Vishen, founder of Mindvalley, the envisioning method involves meditation to look inward and create the right set of circumstances for your success.  To learn more about how to create the life of your wildest dreams, check out Vishen Lakhiani's life-changing Becoming Limitless program.
The more vivid your imagination, the more effective your envisioning technique will likely be. For instance, American football coaches make their teams watch their opponents at play. This can help them visualize strategies to overcome their opponents' gameplay.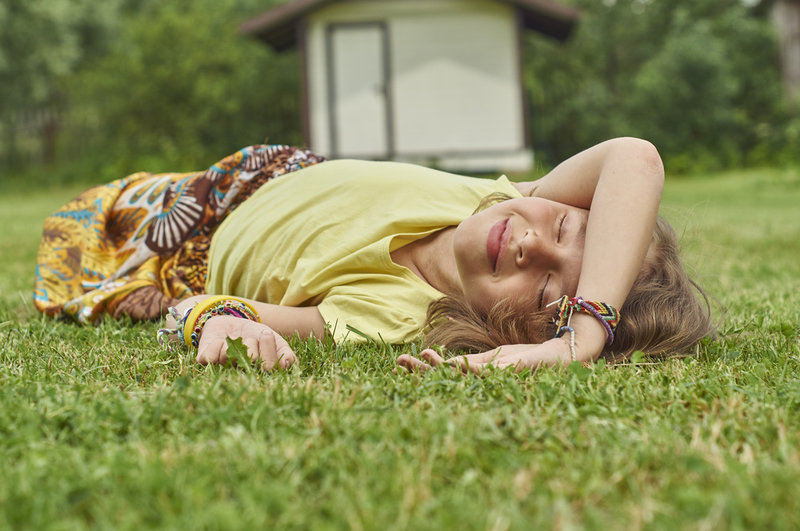 What Does Envisionment Mean?
Have you ever tried learning how to play an instrument by yourself?
Learning just one chord on the guitar without a visual aid could take hours. That's why YouTube video lessons have become popular among amateur guitarists. With visual aid, anyone can learn how to play complex songs, irrespective of their level of training.
In the past, only a select few, who learned from the right mentors, could play at advanced levels.
When playing an instrument, conduct this simple experiment. Close your eyes and envision yourself playing the song or practice exercise before you do it physically. You'll notice that the piece becomes a lot easier to play if you use the envisionment method.
So, What Exactly Does Envisionment Mean?
Envisionment means to imagine or picture.
According to research , we know that imagination can influence perception, and this perception is what shapes our world.
Our experience of the world depends on how we perceive it. The colors, shapes, and contexts we create entirely depend on our mental understanding of what we're seeing.
Through envisionment, we can create our realities. We can program our minds to perceive the world in a manner that is advantageous to us. The more vivid this imagination, the more effective that envisioning is likely to be.
What Is The Significance Of Envisionment?
Through elaborate mental training, you can create a state of mind that's beneficial for your performance both at work and in relationships. By envisioning certain emotions, objects, and scenarios, you can place yourself within a mental state wherein obstacles to high performance are few.
More entrepreneurs and business leaders today are attributing their success to envisioning techniques. Jeff Weiner, Arianna Huffington, and Jerry Seinfeld all swear that daily meditation and envisionment are what enable their mindset for growth and success.
Envisionment is also known to provide the following indispensable benefits:
By building these benefits within you, envisionment will boost your performance and elevate the quality of your daily life.
Many of us are faced with metal blocks that are preventing us from reaching the goals that we're chasing.
For instance, have you had a bad experience when driving? If you have, you may have noticed how this changes the way you drive. Through envisionment, you can mentally face your fear and overcome it to prevent the event from affecting your life long-term.
Similarly, you can use envisionment to overcome stage fright and the fear of socializing. All it takes is the re-creation of these events within your mind, with positive outcomes.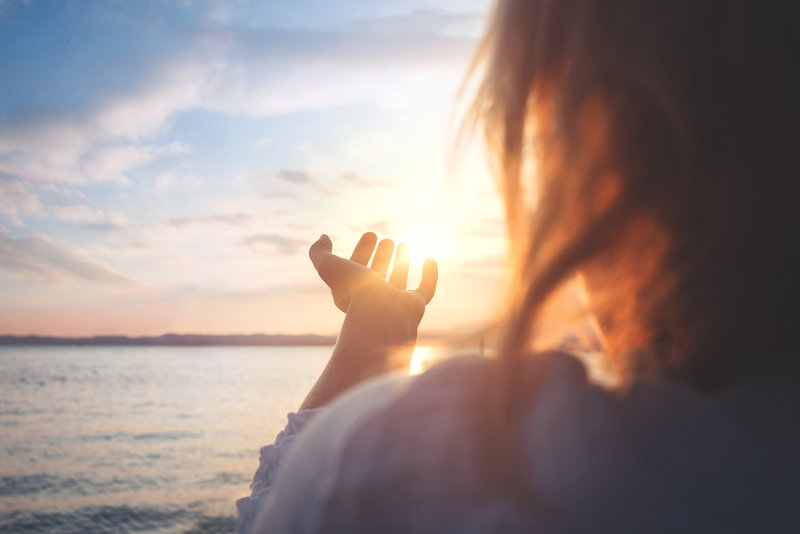 What Do You Envision?
Do you know who Jim Carrey, the comedian is? Of course, you do. Everybody does!
But there was a time when Jim Carrey was a "wannabe." He had no fortune or opportunity. People didn't see the potential that lay within him. But this didn't stop Jim from believing in himself and envisioning success.
In 1997, Jim Carrey appeared on the Oprah Winfrey show and shared his rags-to-riches story.
Back when Jim didn't have any acting work, he once wrote a cheque for $10 million for himself and dated it for Thanksgiving 1995. He carried the cheque to work every day until just before Thanksgiving in 1995 when he was told that he would be paid $10 million for his role in  Dumb & Dumber .  
So, what do you envision?
Envision anything that you wish to create.
If you're searching for a specific process that you can use for envisioning, follow this 3 step guide:
1. Imagine yourself victorious
Plain and simple, imagine your victory.
Push your visualization beyond your past failures and current circumstances. Picture the details. Where are you when you're victorious? Are you on the beach? Is it warm? What are you wearing? Who's standing beside you?
The more details you embellish your imagery, the stronger it's likely to be. Do your best to bring in all 5 senses. What does the beach breeze smell like?
Practice this every day and you'll witness an amazing transformation.
2. Create a trigger-worthy visual aid
Ever had an incident that changed your life forever?
For instance, Nike founder, Phil Knight, visited the Temple of Athena Nike years before he named his company after it.
Do you have an awe-inspiring moment in your life? Take a memoir from it – say, a photo – and write something inspirational on it so you can carry it around as a visual aid of inspiration.
3. Feed your mind with positivity
It's essential to have positive fuel to enable the success of your dreams.
Only relive the memories that made you smile unless the painful memories can inspire you to work somehow. Invest only in content that's positive. Don't cling on to memories and thoughts that can derail you from your path to success.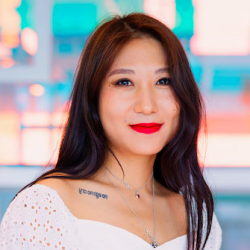 Irina Yugay

You Might Also Like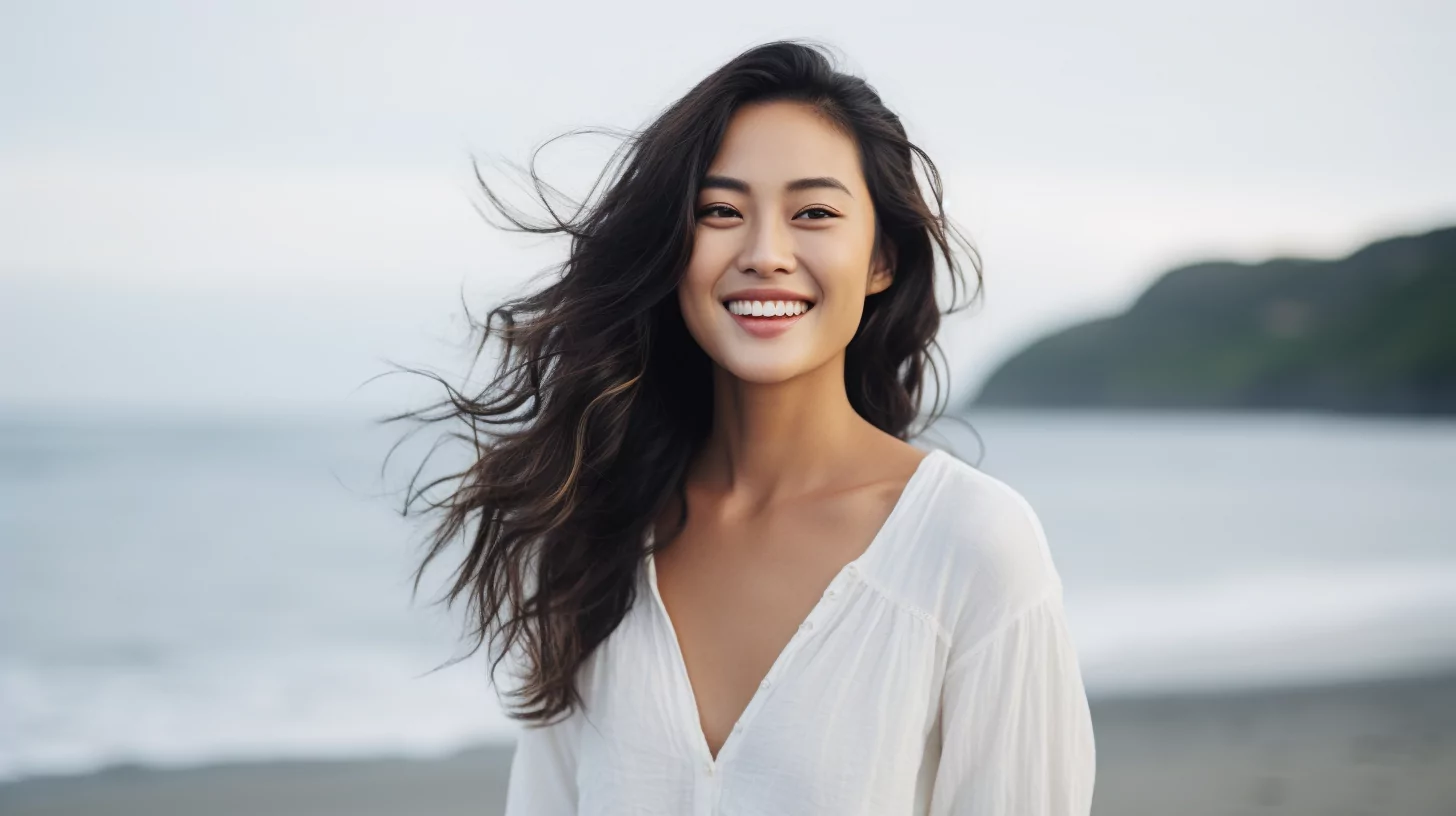 Feeling Low? These 75 Confidence Quotes Will Lift Your Spirits Instantly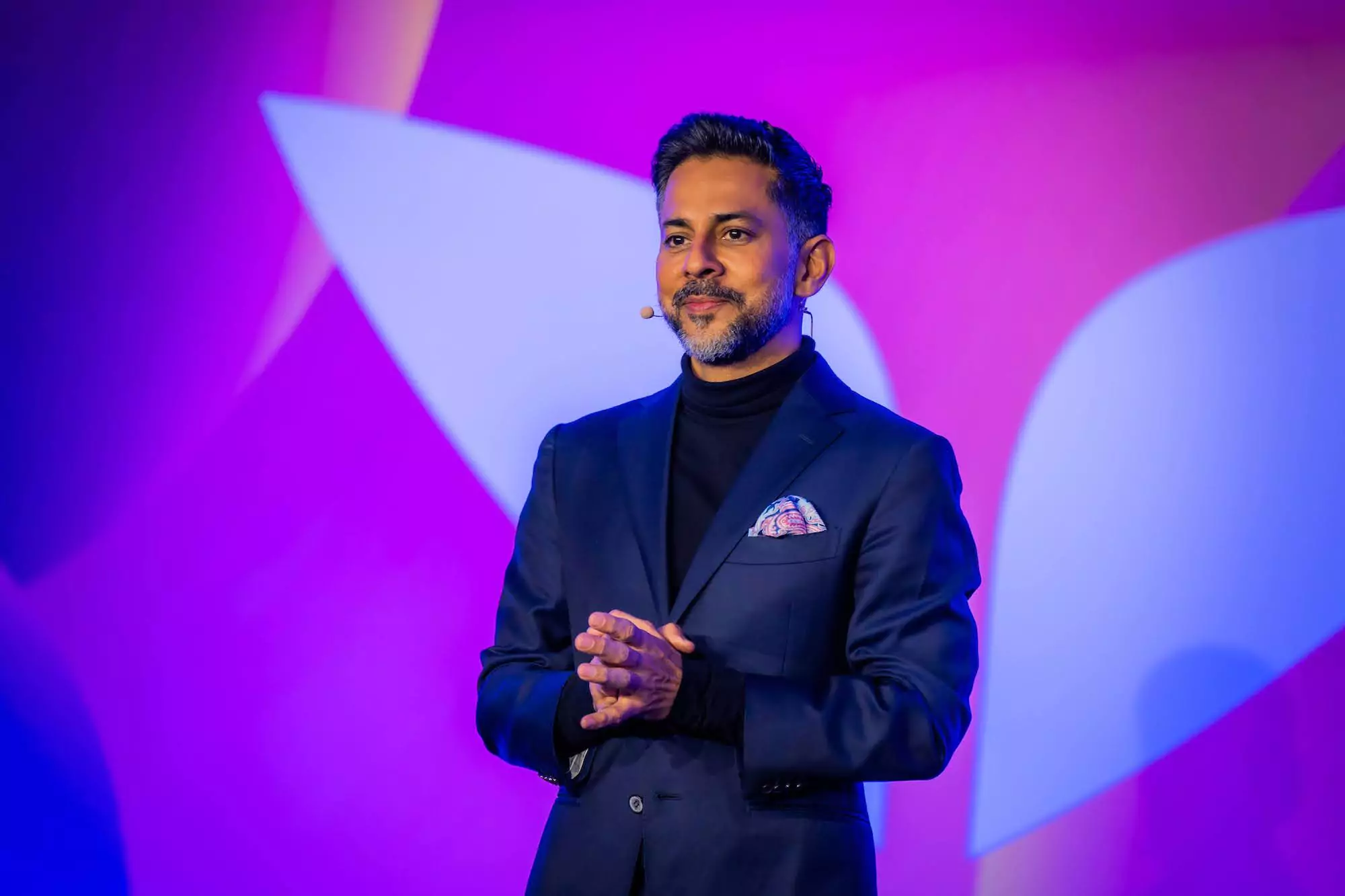 Mindvalley's Top 12 Free Self-Esteem Classes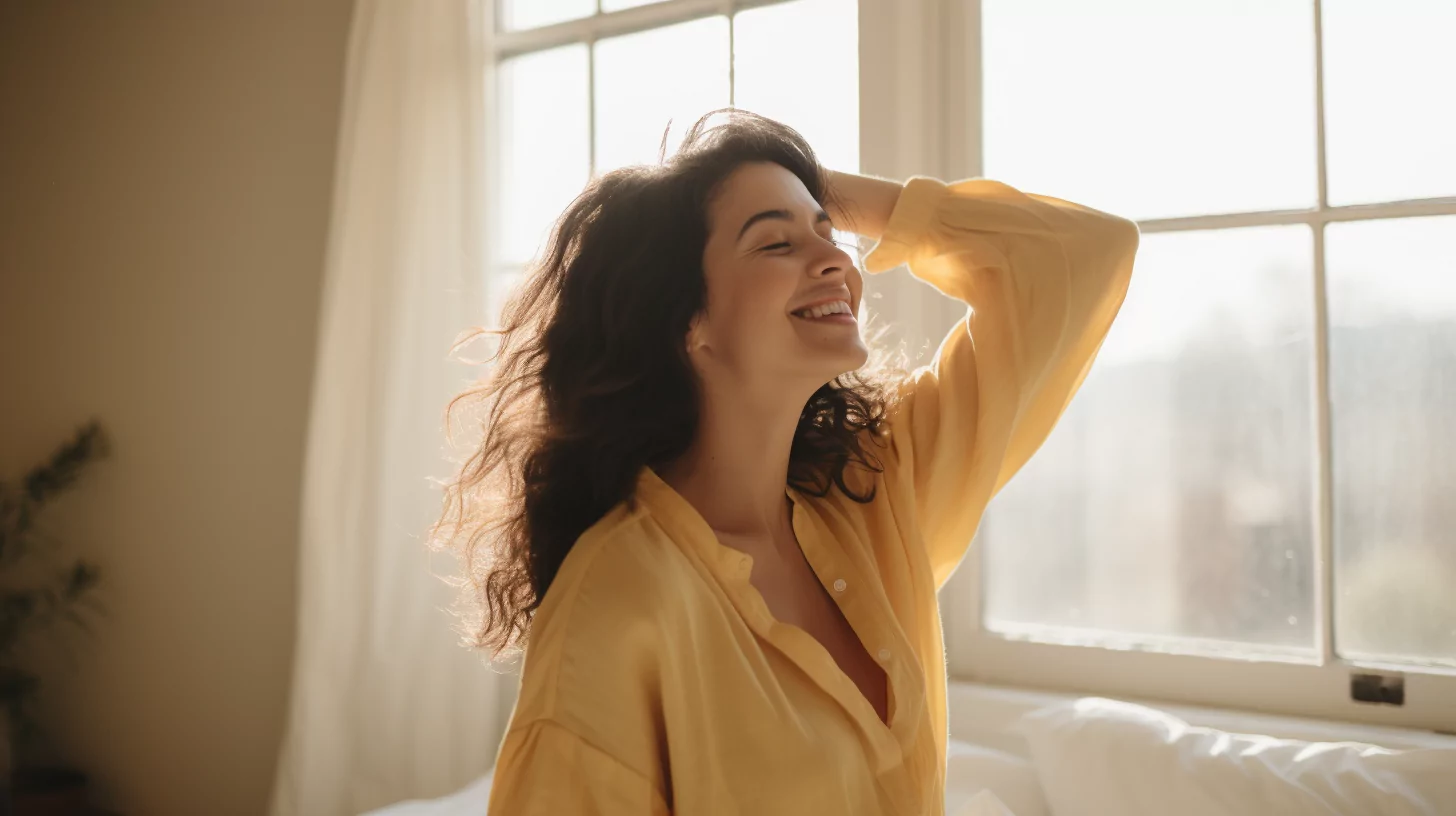 75 Good Morning Motivation Quotes to Inspire Your Greatness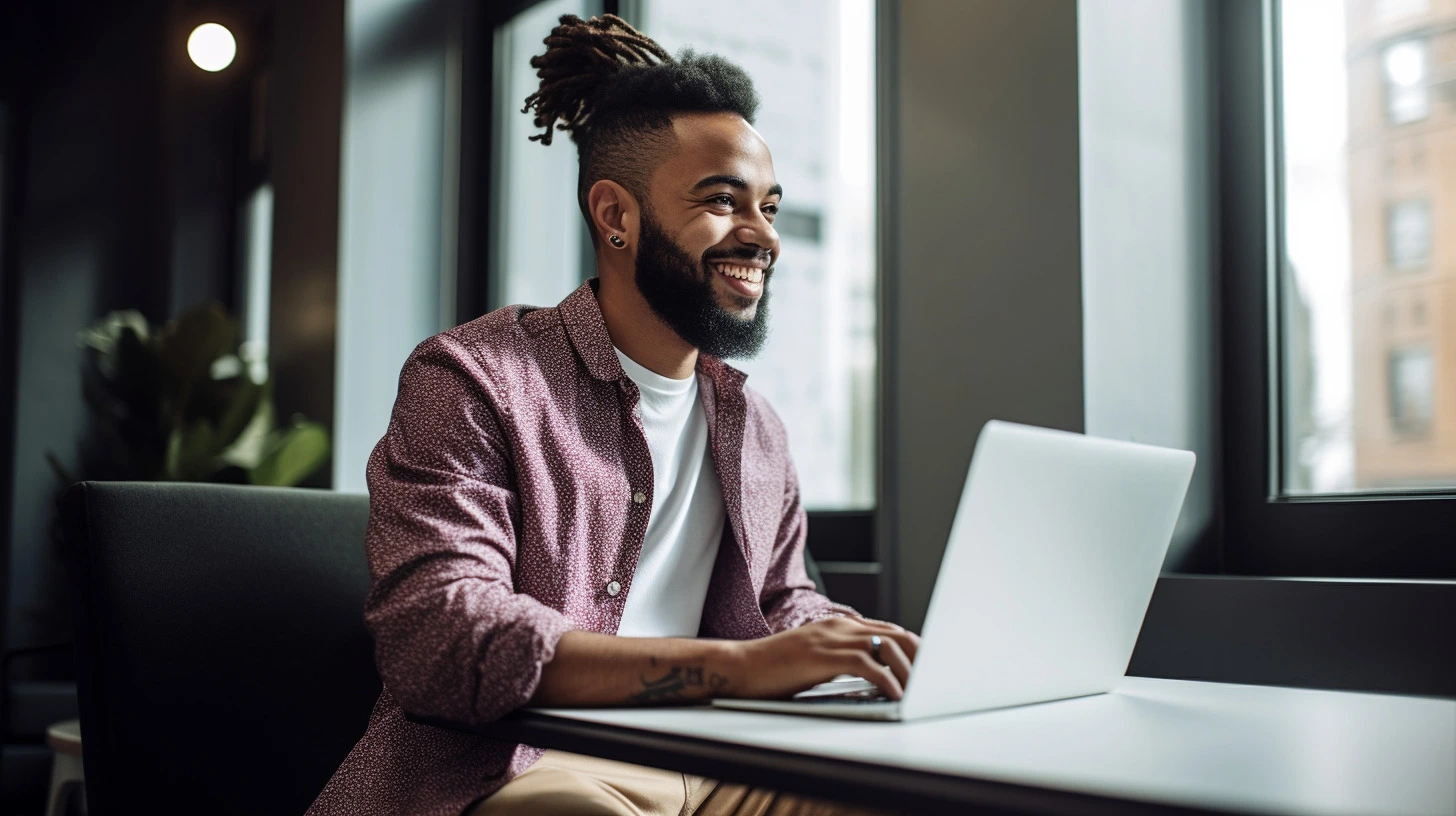 How to Test Your IQ and Enhance Your Mind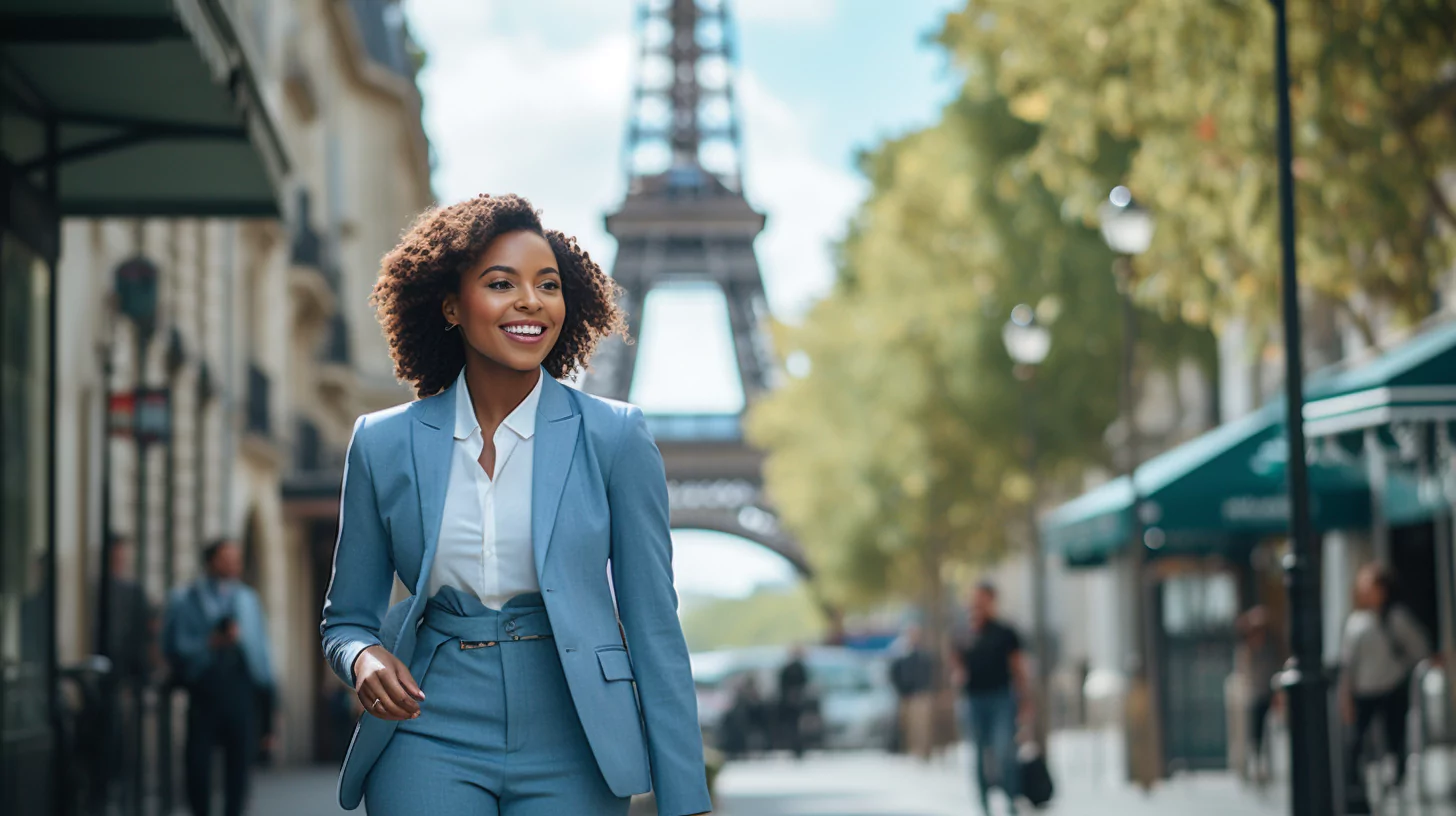 5 Tips to Build Unwavering Self-Belief—And Why It Matters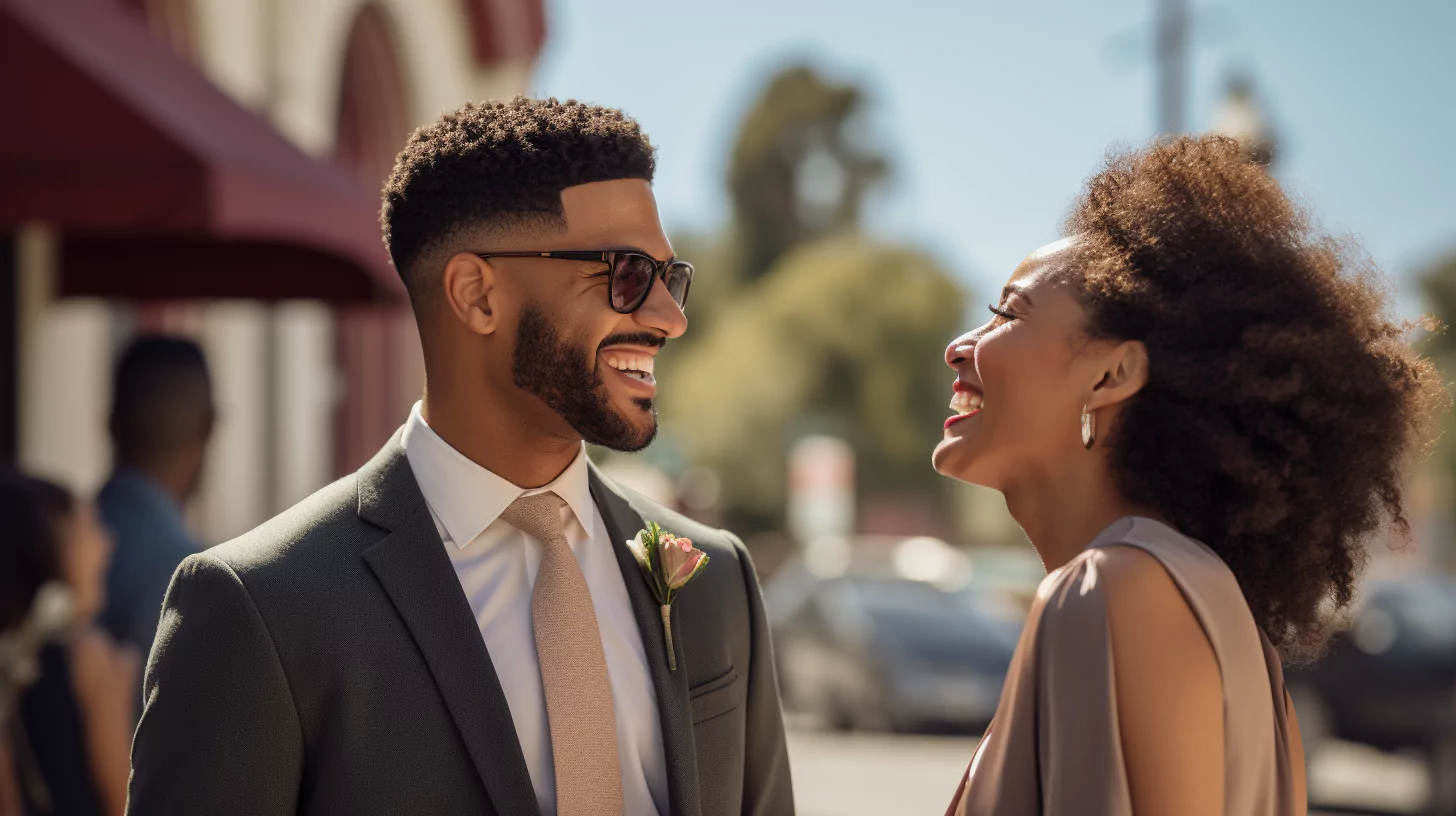 Mindvalley Experts' 10 Tips for Ultra Confident Body Language
Get started.
Try Mindvalley for Free
Free Masterclasses
Coaching Certifications
About Our Events
Mindvalley University
Vishen Lakhiani
Partnerships
Mindvalley For Business
In English 🇺🇸
En Español 🇪🇸
Free Masterclass
All Programs
Download Apps
Social Media
Mindvalley Talks
Mindvalley Podcast
Mindvalley For Schools
Mindvalley A-Fest
Local Seminars
Fact-Checking: Our Process
Mindvalley is committed to providing reliable and trustworthy content. 
We rely heavily on evidence-based sources, including peer-reviewed studies and insights from recognized experts in various personal growth fields. Our goal is to keep the information we share both current and factual. 
The Mindvalley fact-checking guidelines are based on:
Content Foundation: Our articles build upon Mindvalley's quest content, which are meticulously crafted and vetted by industry experts to ensure foundational credibility and reliability.
Research and Sources: Our team delves into credible research, ensuring every piece is grounded in facts and evidence, offering a holistic view on personal growth topics.
Continuous Updates: In the dynamic landscape of personal development, we are committed to keeping our content fresh. We often revisit and update our resources to stay abreast of the latest developments.
External Contributions: We welcome insights from external contributors who share our passion for personal transformation and consciousness elevation.
Product Recommendations and Affiliations: Recommendations come after thoughtful consideration and alignment with Mindvalley's ethos, grounded in ethical choices.
To learn more about our dedication to reliable reporting, you can read our detailed editorial standards .
my custom essay
Forget the all-nighters and find some writing inspiration with our free essay samples on any topic. It's time for you to nail your grades!
How Do You Envision Yourself As A Nurse In Today's Healthcare System?
343 words 2 page(s)
When I picture myself working in the healthcare system as it is today in this country, I envision a person who will be working with diligence, and endeavoring to do the very best job that they can under circumstances that are often extremely challenging. I am looking forward to putting patient care at the forefront of my nursing practice, and helping my patients experience a high degree of satisfaction with their medical care. Nursing today involves working with data when it comes to decision making, so I am expecting that I will be using technology a great deal. As a nurse in today's healthcare system, I expect that I will be a lifelong learner, undertaking professional development to enhance my nursing skills.
I realize that there will be many challenges ahead for me, and that my chosen profession can be very stressful. I know that there will be days when I feel stretched, due to having too many patients and not enough resources. I am concerned about this country's current healthcare crisis, that so many people lack basic health insurance and have to wait for medical care. I expect that this will be a frustrating part of my job, wanting to help as many patients as I can yet know that people will probably be left waiting. Statistics show that patient safety in U.S. hospitals is on the rise, and I am excited to be a part of this. Our health care system is one that has been fraught with flaws in the past, so I hope to see continual improvements as my career advances. I also hope that staff satisfaction amongst nurses continues to improve, as I'm aware that at this point in time nursing dissatisfaction and high staff turnover are issues that currently affect our healthcare system.
Need A Unique Essay on "How Do You Envision Yourself As A Nurse In Today's Healthcare System?" ? Use Promo "custom20" And Get 20% Off!
My own health will be crucial to my success as a nurse, and I will make every effort to preserve my own health so that I do not succumb to burnout, which unfortunately affects many people in my chosen industry.
By copying this sample, you're risking your professor flagging you for plagiarism. Why not get a unique paper done for you?
on your first order
Use code: CUSTOM20
Get it done risk-free.
With top experts across the board, 10 days to request free revisions, and a 60-day money-back guarantee, sleep tight while we handle your paper.
SUGGESTED TOPICS
The Magazine
Newsletters
Managing Yourself
Managing Teams
Work-life Balance
The Big Idea
Data & Visuals
Reading Lists
Case Selections
HBR Learning
Topic Feeds
Account Settings
Email Preferences
A Simple Way to Introduce Yourself
Think: present, past, future.
Many of us dread the self-introduction, be it in an online meeting or at the boardroom table. Here is a practical framework you can leverage to introduce yourself with confidence in any context, online or in-person: Present, past, and future. You can customize this framework both for yourself as an individual and for the specific context. Perhaps most importantly, when you use this framework, you will be able to focus on others' introductions, instead of stewing about what you should say about yourself.
You know the scenario. It could be in an online meeting, or perhaps you are seated around a boardroom table. The meeting leader asks everyone to briefly introduce themselves. Suddenly, your brain goes into hyperdrive. What should I say about myself?
You start ruminating about previous self-introductions when you got tongue-tied, when you forgot to mention something important, or worse, when you rambled on for too long. Then, you realize you're not listening to what the others are sharing. If there was a quiz on everyone's name, you would fail.
The stress associated with introducing yourself is common and not without warrant. Everyone's eyes and ears are on you. It's easy to mess up. On the other hand, self-introductions are the most direct way to reinforce your desired personal brand. And they can be easy to do.
The secret is using a simple framework: Present, past, and future.
Start with a present-tense statement to introduce yourself:
Hi, I'm Ashley and I'm a software engineer. My current focus is optimizing customer experience.
Nice to meet you all. My name is Michael and I'm the creative director. I work in the Brooklyn office.
Of course, what you share will depend on the situation and on the audience. If you are not sure what to share, your name and job title is a great place to start. If there's an opportunity to elaborate, you can also share other details such as a current project, your expertise, or your geographical location.
The second part of your introduction is past tense. This is where you can add two or three points that will provide people with relevant details about your background. It is also your opportunity to establish credibility. Consider your education and other credentials, past projects, employers, and accomplishments.
My background is in computer science. Before joining this team, I worked with big data to identify insights for our clients in the health care industry.
I've been at the firm for eight years. Most recently, I worked on the Alpha Financial account, where last year's campaign won us a Webby award.
The third and last part in this framework is future-oriented. This is your opportunity to demonstrate enthusiasm for what's ahead. If you're in a job interview, you could share your eagerness about opportunities at the firm. If you're in a meeting, you could express interest in the meeting topic. If you're kicking off a project with a new team, you could talk about how excited you are, or share your goals for the project.
I'm honored to be here. This project is a significant opportunity for all of us.
I'm excited to work with you all to solve our clients' biggest challenges!
That's it for the self-introduction framework. Present, past, future. Eloquent and effective. By using this approach, you'll not only introduce yourself better, but it also frees you from ruminating on what you'll say when it's your turn to introduce yourself and allows you to listen when others introduce themselves. You will also make it easy for the person who introduces themselves after you, since you'll conclude your self-introduction with positive enthusiasm.
The next time you're in a meeting and someone says, "Let's go around the table and introduce ourselves," you know what to do. Take a slow, deep breath, and think, "Present, past, future." Then smile and listen to everyone else until it's your turn. You got this!
Andrea Wojnicki , MBA, DBA, is an executive communication coach and founder of Talk About Talk, a multi-media learning resource to help executives improve their communication skills.
Partner Center
Research Paper
Book Report
Book Review
Movie Review
Dissertation
Thesis Proposal
Research Proposal
Dissertation - Abstract
Dissertation Introduction
Dissertation Review
Dissertat. Methodology
Dissertation - Results
Admission Essay
Scholarship Essay
Personal Statement
Proofreading
Speech Presentation
Math Problem
Article Critique
Annotated Bibliography
Reaction Paper
PowerPoint Presentation
Statistics Project
Multiple Choice Questions
Resume Writing
Other (Not Listed)
How do You Envision Yourself as an Employee? (Admission Essay Sample)
In not more than 250 words write an essay of the given statement
How do you envision yourself as an employee? People are complex beings, the complexity of human beings begins with our free will, to decide if we need or want a certain idea that we perceive using our own perception. The usage of free will is to also see and envision yourself in your dreams and realities. Hence, when we imagine a certain image the use of our most creative and ideal dream comes to life, a picture-perfect concert. Then suddenly, reality hits people's expectation, the ideal seems too good to be true and you are just left with the mundane situations. I realize that having vision means you must manage expectations, do everything in
Other Topics:
Statement of Purpose Education Admission Services - Admission Essay Description: Growing up in a family that loved numbers and calculations was not only inspiring but also thought provoking. I did not endear to learn mathematics but my parents encouraged me to excel in the subject. I could think of anything in terms of numbers, and that said, I became a mathematics... 2 pages/≈550 words | No Sources | APA | Education | Admission Essay |
Prepare Recommendation Letter For A Medical School Description: She was able to produce high quality work, according to the required format and instructions. This made her work to be highly regarded due to undisputable quality.... 2 pages/≈550 words | No Sources | APA | Education | Admission Essay |
Historical Perspectives and Philosophies Research Description: Melissa School is one of the most reputable institutions in the country. The school boasts a diverse range of curricular and co-curricular activities.... 5 pages/≈1375 words | 6 Sources | APA | Education | Admission Essay |
Exchange your samples for free Unlocks.
24/7 Support
Signup required
In order to post your question we need your email to notify you when the response will be available.
Register to get your text revised right away for FREE ⚡
Today more than 1001 people got their English checked.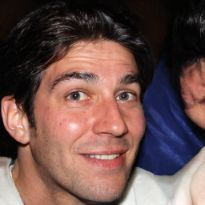 By continuing to use this website, you agree to our Terms of Service .
Get a FREE revision 🎁
Register a new account, welcome back, confirm your email.
Please click the link that we've sent to this address to post your question to our experts. Ok, I'll check my email
not your email? Change it now
Set a new email
Here you can set your new address email. Remember to use a valid email address. We will send you an email to confirm your account.
Facebook Login Discontinued
Unfortunately, the Facebook login method has been discontinued.
To access your TextRanch account, please click the "Reset Password" button below and input your Facebook Email. Our team will send you an email with further instructions.
If you don't remember your email, please fill out this form .
Your text is being reviewed by one of our Experts. We will notify you when your revision is ready.
Or wait in this page
Leave this page open, and your corrected text will appear as soon as it's ready!
You need to add a payment method to get our special promo ⚡
Enter your email below to get instant access to the first Chapter of our Ebook
Downloaded more than 1320 times today.
Add payment method
We're so happy that you liked your revision! Your feedback helps us improve our service. Want more FREE revisions ? 🎁
Step 1 out of 2!
Like us on Facebook by clicking the like button below:
Almost there!
Last step (2/2)
Share TextRanch on Facebook by clicking on the button below.
Congrats! You've just earned 3 credits!
Closing your account will prevent you from accessing your past revisions, and you will no longer be eligible for a FREE daily revision.
There is no cost to keep your TextRanch account, and we store all of your past revisions in a secure and private manner.
Help us understand
If we didn't meet your expectations, we'd really like to know more. Please tell us why you are closing your account:
The best way to perfect your writing.
Discover why 909,973 users count on TextRanch to get their English corrected!
1. Input your text below. 2. Get it corrected in a few minutes by our editors. 3. Improve your English!
One of our experts will correct your English.
i see myself vs i envision myself
A complete search of the internet has found these results:
i see myself  is the most popular phrase on the web.
i see myself
19,000,000 results on the web
Some examples from the web:
I see myself more as a Caesar.
I see myself returning to my root.
In the dream I see myself and I try to stop it.
Sometimes I see myself slipping on the bathroom floor and cracking my skull.
I look into the fire and I see myself .
Carrie Bradshaw, when I look at you, I see myself years ago when my power was pure and young.
I mean, I see myself as the flood control specialist.
I see myself holding the Stone.
I see myself ... as a hunter.
In your eyes, I see myself .
And I see myself getting married and raising a family.
Often in my sleep I see myself murdered.
But I see myself in the role I was born to play.
Every time I'm with him, I see myself doing these horrible things.
Yes, that's who I see myself with.
And when I see myself up on the wall... ...I smell the breath of every sun-stained face I've liberated.
When I dream at night, I see myself dead or in jail.
I see myself as more of a "holding the ladder" type.
Someday, I see myself growing' old and... Sittin' on the porch with my grandbabies on my lap, just watchin' the sunset.
i envision myself
232,000 results on the web
In my fantasy, I envision myself looking out across the floor of vigorous exercises.
And this is what I envision an airplane looking like.
It's just not a future I envision having.
I envision a series of scrolls called... the Black Wolf chronicles.
I Envision A New Manhattan - Clear Air, Better Public Transportation, And Your Dad...
I envision a 36-story, 450-unit residential high-rise - a reason to consider the mental health of any architect before granting an important commission.
So I envision that we're going to see a great expansion of indications of this technique.
May I close, sir, by warning you against the entire expedition, which I envision with deep apprehension...
I feel a small little tingle in my head and I envision my deed about to be performed.
Except that every time I think I'm ready to tell him I envision his reaction when he reads it.
That's not the mixed bathing that I envision !
I envision my country being... being liberated, from the French, from the Americans.
The world I envision for her - how do I want men to be acting and behaving?
They really like each other... but, I don't know, what you see is what I envision the Huns to be.
I envision you up there in convulsions, while I'll be watching.
Can I envision this history with everyone wearing bikinis?
I envision that all the evil and all the suffering in the world is encapsulated in that ball, and it is my responsibility as a spiritual warrior to drive it as far away from this planet as possible.
Related Comparisons
Thanks to TextRanch, I was able to score above 950 on TOEIC, and I got a good grade on ACTFL OPIC as well. + Read the full interview

I love TextRanch because of the reliable feedback. The editors' comments are helpful and the customer service is amazing. + Read the full interview
TextRanch has helped me to improve my written skills as well as to communicate more naturally, like a local English speaker. + Read the full interview
TextRanch is amazingly responsive and really cares about the client. It's the best online service that I have ever used! + Read the full interview
I started to use TextRanch when I began to learn English. It has been an awesome way to improve my English skills. + Read the full interview
I love that TextRanch editors are real people who revise the text and provide feedback – it makes it so personal. + Read the full interview

I sometimes wonder if my English expressions make sense clearly and TextRanch helps me a lot in such cases. + Read the full interview

TextRanch has been really helpful in improving the flow and repairing the structure of my sentences. + Read the full interview
2,100+ Trustpilot Reviews
Excellent 4.8
"Accuracy and fast response. Personal comments from editor. Thank you."

"I wasn't aware of this service, it's fascinating and more reliable than standard IA tools available on the internet"
"The fact that you can get reliable fast feedback on your texts."

"you guys are better than grammarly i'm being honest here"

"OMG! This is really good than any other text correction tools I've used so far. Highly recommend this."
"Very fast and accurate. thank you."

"I love this app because it's help to writing skills all of students ♥️"
"This was exactly the mistake I was looking for, the wording dind´t sound right at first. Better than grammarly!"
"The immediate help that I received was reassuring and very satisfactory. Thanks."
"this helps A LOT for my studies."
"Woow!! I would never have expected such precision! Thank you soooo much!!"
"Real Time Editor and not AI. Many Thanks."
"The very first thing excites me about Textranch is how much your editors care."
"The fact that texts are checked by human editors rather than by AI, etc. I appreciate this!"

"Feel welcome, immediate response, high quality feedback"
"This is the best app that I have ever seen"
"Quick response and got what I intend to say. Grammar correction is excellent because the meaning is retained."

"Excellent, I truly loved this textRanch for quick revision. This textRanch for quick revision is a 10/10 for me."
"It helps a lot when doing school work better than grammerly"
"I don't know, how did I live without TextRanch editors' amazing help!"
"Thank you TextRanch. It feels good to get a review from a direct human not AI generator."
"This app is even better than grammarly!"
"Thank you so much. I like most the human factor."

"I believe its going to smooth business communications"

⚡️Ask our Editor now.
Fresh content for your texts, so you can be more professional.
estimated time: 30 minutes , directly in your inbox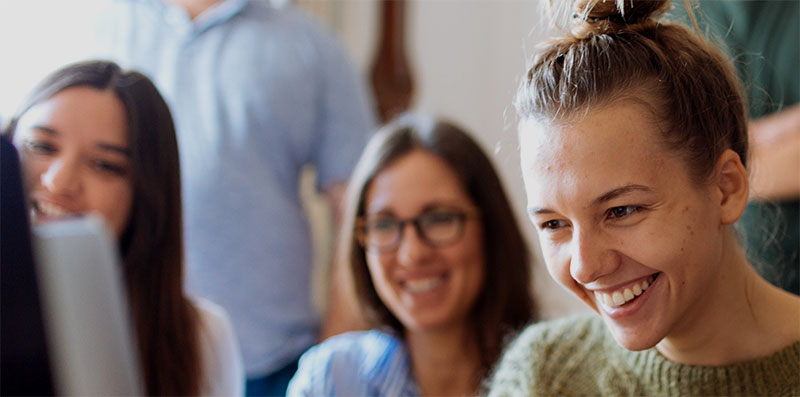 Want to improve your English business writing?
More than 150,000 people like you receive our weekly newsletter to master their English skills!
Why choose TextRanch?
Lowest prices Up to 50% lower than other online editing sites.
Fastest Times Our team of editors is working for you 24/7.
Qualified Editors Native English experts for UK or US English.
Top Customer Service We are here to help. Satisfaction guaranteed!