Writing A Case Study
Case Study Examples

20+ Unique Case Study Examples in 2023
16 min read
Published on: Jun 26, 2019
Last updated on: Feb 28, 2023
On This Page On This Page
Many students face challenges when writing a case study.
Most people don't realize that there are specific guidelines to follow when writing a case study. If you don't know where to start, it's easy to get overwhelmed and give up before you even begin.
Don't worry! Let us help you out!
We've collected over 20+ free case study examples with solutions from top industry experts. These samples with solutions will help you win over your panel and score high marks on your case studies.
So, what are you waiting for? Let's dive in and learn the secrets to writing a successful case study.
What is a Case Study?
A case study is a research method used to study a particular individual, group, or situation in depth. It involves analyzing and interpreting data from a variety of sources to gain insight into the subject being studied.
Case studies are commonly used in fields such as psychology, business, and education to understand complex issues and develop solutions. They typically include detailed descriptions of the subject, background information, and an analysis of the key issues involved.
The goal of a case study is to provide a comprehensive understanding of the subject, as well as to identify potential solutions or recommendations.
Paper Due? Why Suffer? That's our Job!
How Long Should a Case Study Be?
What you need to include in your story will depend on the type of discipline. For example, a kitchen remodeling company could tell its entire story with pictures. Whereas this approach may not be suitable for a software invoicing solution.
Consider this pro advice while crafting your case study:
Most sources indicate that it should consist of 500-1500 words.
To ensure that your message is concise and crystal clear, add a brief snapshot section of 100 words or less.
Want to understand the basics of the case study? Click right here to learn: Case study
What Is a Marketing Case Study?
This type of case study focuses on a particular marketing challenge or problem. It analyzes the strategies used to overcome the challenge and achieve a successful outcome.
Marketing case studies can be used to showcase effective marketing tactics, as well as to learn from failures and avoid common pitfalls. They often include details about the target audience, marketing channels used, and metrics to measure success.
Marketing case studies are commonly used in business courses to help students understand marketing challenges and develop strategies.
Marketing Case Study Examples
Marketing case studies are real-life stories that showcase how a business solved a problem. They often discuss how a business achieved a goal using a specific marketing strategy or tactic.
They typically describe a challenge faced by a business, the solution implemented, and the results achieved.
The purpose of a marketing case study is to demonstrate a business's expertise and ability to solve problems. This is done to show their potential to customers.
Here are some examples that show how companies use case studies as a means of marketing and promotion:
1- "Chevrolet Discover the Unexpected" by Carol H. Williams
This case study explores Chevrolet's DTU Journalism Fellows program. The case study uses the initials "DTU" to generate interest and encourage readers to learn more. There are multiple types of media such as images and videos used to explain the challenges faced. The case study concludes with an overview of the achievements that were met:
Key points from the case study include:
Using a well-known brand name in the title can create interest.
Combining different media types, such as headings, images, and videos, can help engage readers and make the content more memorable.
Providing a summary of the key achievements at the end of the case study can help readers better understand the project's impact.
2- "The Met" by Fantasy
Fantasy's case study for the Metropolitan Museum of Art, titled "The Met," provides a clear and simple showcase of the museum's website redesign. The case study emphasizes the features and interface of the website by showcasing each section of the interface individually, allowing the readers to concentrate on the significant elements.
For those who prefer text, each feature includes an objective description. The case study also includes a "Contact Us" call-to-action at the bottom of the page, inviting visitors to get in touch with the company.
Key points from this case study include:
Keeping the case study simple and clean can help readers focus on the most important aspects.
Presenting the features and solutions with a visual showcase can be more effective than writing a lot of text.
Including a clear call-to-action at the end of the case study can encourage visitors to contact the company for more information.
3- "In-Depth Performance Marketing Case Study," by Switch
This impressive case study presented by an international marketing agency, Switch, effectively communicates its client's success without revealing their name. To keep non-marketers in the loop, Switch includes a glossary of terms. The case study is presented in a fourteen-page PDF that's easy to skim, featuring big fonts and white space. Each page covers a different strategy, making it easy to navigate.
To provide readers with an overview of the client's requirements and reasons for approaching Switch, the Switch case study employs titles such as "Scenario," "Approach," and "In-Depth Performance Marketing Case Study" at a higher level. The PDF also features a CTA page and contact information for prospective clients.
Key points from the Switch case study:
Include a glossary of terms to make specialized information accessible to non-specialists.
Make your case study easy to navigate by using titles and separating sections.
Close with a CTA page and include contact information for prospective clients.
4- "Better Experiences for All" by Herman Miller
Herman Miller's minimalist approach to furniture design translates to their case study page for a Dubai hospital. The page features a captivating video with closed-captioning and expandable text for accessibility.
The case study presents a wealth of information in a concise format, enabling users to comprehend the intricacies of the strategy with ease. It concludes with a client testimonial and a list of furniture items purchased from the brand.
Key points from the case study:
Make sure your case study is user-friendly by including accessibility features like closed captioning and expandable text.
Include a list of products that were used in the project to guide potential customers.
5- "NetApp" by Evisort
The NetApp case study by Evisort is an excellent example of an informative, thorough, and compelling case study. Evisort starts off the case study with an at-a-glance overview of the client, NetApp. This approach helps to focus the attention on the client rather than the company or team.
The case study features client quotes and delves into the obstacles that NetApp encountered during the COVID pandemic. By highlighting how its services helped NetApp during tough times, Evisort demonstrates its value as a partner to their clients.
To make the case study accessible in a wider variety of formats, Evisort provides access to download their study in PDF format. This is an important consideration for making the case study easy to share and reference.
Key points from the Evisort example:
Provide an overview of the company in the client's words and put focus on the customer.
Highlight how your services can help clients during challenging times.
Make your case study accessible by providing it in various formats.
6- "Red Sox Season Campaign," by CTP Boston
The case study for the Red Sox Season Campaign by CTP Boston showcases a perfect blend of different media, such as video, text, and images. Upon visiting the page, the video plays automatically, and as you scroll, you'll find more videos featuring Red Sox players, social media images, and print ads that can be enlarged with a click.
The page features a clean and cohesive design that is visually appealing and invites viewers to appreciate CTP's well-rounded campaign for Boston's beloved baseball team. At the bottom, the page includes a call-to-action that encourages viewers to learn how CTP can create a similar campaign for their own brand.
Key points to take away:
Including a variety of media such as video, images, and text can make your case study more engaging and compelling.
Include a call-to-action at the end of your study that encourages viewers to take the next step towards becoming a customer or prospect.
7- "Zapier Case Study" by Ryan Berg
Ryan Berg's SEO case study on Zapier is an excellent example of an explanatory case study that can be used for marketing purposes. The study provides a comprehensive breakdown of Zapier's SEO strategy and how they created over 25,000 unique landing pages to improve their search rankings for different search terms.
One of Zapier's key strategies involved targeting relevant long-tail keywords such as "app A + app B integration," which helped them generate significant organic traffic over the long term. By analyzing the success of industry leaders and breaking down their strategies, businesses can borrow their brand power and credibility.
Explanatory case studies like this one are particularly useful when clients are not comfortable with sharing detailed information about their growth tactics. Such case studies can demonstrate a company's expertise and credibility to potential clients, proving their ability to help them succeed in their industry.
Targeting relevant long-tail keywords is an effective strategy for generating organic traffic.
Analyzing the success of industry leaders can provide valuable insights for developing a successful strategy.
Explanatory case studies can demonstrate a company's expertise and credibility to potential clients.
8- "Video Marketing Case Study" by L'Oréal and YouTube
The case study on L'Oréal and YouTube showcases the success of their video marketing campaign to launch a new product. The global marketing team members explain how they strategically used YouTube ads to achieve impressive results, including establishing the new product as the second-best in its category and generating 34% of all mass sales among online retailers.
The case study provides a detailed breakdown of the various stages of the campaign, from awareness to loyalty, highlighting the effective use of YouTube at each step. It serves as a great example of a third-person implementation case study that demonstrates the power of video marketing.
Key points for learning:
Use YouTube ads strategically for different stages of a campaign, from awareness to loyalty.
Effective use of video marketing can lead to impressive results, such as establishing a new product as a leading player in its category and generating significant sales.
Third-person implementation case studies can showcase your expertise and the success of your marketing strategies to potential clients.
9- "Airbnd + Zendesk" by Zendesk
The case study by Zendesk, titled "Airbnb + Zendesk: building a powerful solution together" showcases a true partnership between Airbnb and Zendesk. The article begins with an intriguing opening statement, "Halfway around the globe is a place to stay with your name on it. At least for a weekend," and uses stunning photographs of beautiful Airbnb locations to captivate readers.
Instead of solely highlighting Zendesk's product, the case study is crafted to tell a good story and highlight Airbnb's service in detail. This strategy makes the case study more authentic and relatable.
Key points to take away from this case study:
Use client's offerings' images rather than just screenshots of your own product or service.
To begin the case study, it is recommended to include a distinct call to action. For instance, Zendesk presents two alternatives, namely to initiate a trial or seek a solution.
10- "Influencer Marketing" by Trend and WarbyParker
The case study from Trend and Warby Parker highlights the potential of influencer marketing, even when working with a limited budget. The "Wearing Warby" campaign involved influencers wearing Warby Parker glasses during their daily activities, providing a glimpse of the brand's products in use.
This strategy helped to make the brand more relatable to the influencers' followers. Although the case study does not delve deeply into the tactics used, it demonstrates the effectiveness of third-person case studies in showcasing the results of a campaign.
Influencer marketing can be effective even with a limited budget.
Showcasing products being used in everyday life can make a brand more approachable and relatable.
Third-person case studies can be useful in highlighting the success of a campaign.
Marketing Case Study
Marketing Case Study Templates
Struggling to understand the correct case study format ? Check this case study format guide and perfect structure your case study today.
Business Case Study Examples
A business case study examines a business's specific challenge or goal and how it should be solved. Business case studies usually focus on a number of details related to the initial challenge and proposed solution.
To help you out, here are some samples of business case studies.
Here are some more business case study examples:
Business Case Study on How Social Media led to Potential Customer Loss
Business Case Study Template on the Two Sides of Blog Posts In 2023
Typically, a business case study discovers one of your customer's stories and how you solved a problem for them. It will allow your prospects to see how your solutions address their needs.
Sales Case Study Examples
Case studies are important tools for sales teams to learn from in order to improve their own performance. By examining sales successes, teams can gain insights into effective strategies and create action plans to employ similar tactics.
By researching case studies of successful sales campaigns, sales teams can more accurately identify challenges and develop solutions.
Interview Case Study Examples
When seeking to answer complex questions, case studies are an invaluable tool. This type of analysis dives deeply into a specific subject, taking a close look at factors like demographics .
So, interview case studies provide businesses with invaluable information. This data allows them to make informed decisions related to certain markets or subjects.
Interview case study PDF
Remember:
Successful interviews provide a snapshot of individuals' perspectives. This helps inform businesses seeking to expand their services or create better products for their target audience.
Watch this video to learn the correct analysis of a business case study.
Case Study Examples Medical
Medical case studies are an essential part of medical education. They help students to understand how to diagnose and treat patients.
Here are some medical case study examples pdf to help you.
Medical Case Study Example
Nursing Case Study Examples
Want to understand the various types of case studies? Check out our types of case study blog to select the perfect type.
Case Study Examples Psychology
Case studies are a great way of investigating individuals with psychological abnormalities. This is why a case study is a very common assignment in psychology courses. By examining all the aspects of your subject's life, you discover the possible causes of exhibiting such behavior.
For your help, here are some interesting psychology case study examples:
Psychology Case Study Examples PDF
Mental Health Patient Case Study Examples
Case Study Examples for Students In Daily Life
Case studies are a common requirement for students in various courses. But writing them can be tough, especially if you're new to them. That's why we've gathered some examples from different fields that you may use as a guide.
Here are some of the examples that can help you write yours:
Software Engineering Case Study Sample
Qualitative Research Case Study Sample
Software Quality Assurance Case Study
Social Work Case Study Sample
Ethical Case Study PDF
Case Study Examples PDF
These examples can guide you on how to structure and format your own case studies.
Now that you have read multiple case study examples, hop on to our tips.
Tips to Write a Good Case Study
Here are some note-worthy tips to craft a winning case study
Define the purpose of the case study This will help you to focus on the most important aspects of the case. The case study objective helps to ensure that your finished product is concise and to the point.
Choose a real-life example. One of the best ways to write a successful case study is to choose a real-life example. This will give your readers a chance to see how the concepts apply in a real-world setting.
Keep it brief. This means that you should only include information that is directly relevant to your topic and avoid adding unnecessary details.
Use strong evidence. To make your case study convincing, you will need to use strong evidence. This can include statistics, data from research studies, or quotes from experts in the field.
Edit and proofread your work. Before you submit your case study, be sure to edit and proofread your work carefully. This will help to ensure that there are no errors and that your paper is clear and concise.
There you go!
All about case study examples at your fingertips! We are sure that by now you have all the key essential guidelines of various case studies with samples. So grab your pen and start crafting a winning case study right away!
But wait: We understand!
Writing compelling case studies is not everyone's cup of tea! That's why our expert essay writer is here to take all your case-writing blues away!
With 100% thorough research guaranteed, our essay writing service can craft an amazing case study within 6 hours!
So why delay? Contact us now and get 50% OFF on your first order!
Barbara P (Literature, Marketing)
Dr. Barbara is a highly experienced writer and author who holds a Ph.D. degree in public health from an Ivy League school. She has worked in the medical field for many years, conducting extensive research on various health topics. Her writing has been featured in several top-tier publications.
People also read
A Complete Case Study Writing Guide With Examples
Simple Case Study Format for Students to Follow
Understand the Basic Types of Case Study Here
Share this article
Keep reading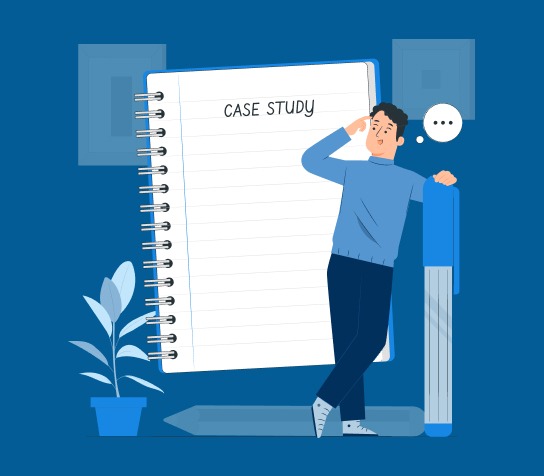 We value your privacy
We use cookies to improve your experience and give you personalized content. Do you agree to our cookie policy?
Website Data Collection
We use data collected by cookies and JavaScript libraries.
Are you sure you want to cancel?
Your preferences have not been saved.
All You Wanted to Know About How to Write a Case Study
What do you study in your college? If you are a psychology, sociology, or anthropology student, we bet you might be familiar with what a case study is. This research method is used to study a certain person, group, or situation. In this guide from our dissertation writing service , you will learn how to write a case study professionally, from researching to citing sources properly. Also, we will explore different types of case studies and show you examples — so that you won't have any other questions left.
What Is a Case Study?
A case study is a subcategory of research design which investigates problems and offers solutions. Case studies can range from academic research studies to corporate promotional tools trying to sell an idea—their scope is quite vast.
What Is the Difference Between a Research Paper and a Case Study?
While research papers turn the reader's attention to a certain problem, case studies go even further. Case study guidelines require students to pay attention to details, examining issues closely and in-depth using different research methods. For example, case studies may be used to examine court cases if you study Law, or a patient's health history if you study Medicine. Case studies are also used in Marketing, which are thorough, empirically supported analysis of a good or service's performance. Well-designed case studies can be valuable for prospective customers as they can identify and solve the potential customers pain point.
Case studies involve a lot of storytelling – they usually examine particular cases for a person or a group of people. This method of research is very helpful, as it is very practical and can give a lot of hands-on information. Most commonly, the length of the case study is about 500-900 words, which is much less than the length of an average research paper.
The structure of a case study is very similar to storytelling. It has a protagonist or main character, which in your case is actually a problem you are trying to solve. You can use the system of 3 Acts to make it a compelling story. It should have an introduction, rising action, a climax where transformation occurs, falling action, and a solution.
Here is a rough formula for you to use in your case study:
Problem (Act I): > Solution (Act II) > Result (Act III) > Conclusion.
Types of Case Studies
The purpose of a case study is to provide detailed reports on an event, an institution, a place, future customers, or pretty much anything. There are a few common types of case study, but the type depends on the topic. The following are the most common domains where case studies are needed:
Historical case studies are great to learn from. Historical events have a multitude of source info offering different perspectives. There are always modern parallels where these perspectives can be applied, compared, and thoroughly analyzed.
Problem-oriented case studies are usually used for solving problems. These are often assigned as theoretical situations where you need to immerse yourself in the situation to examine it. Imagine you're working for a startup and you've just noticed a significant flaw in your product's design. Before taking it to the senior manager, you want to do a comprehensive study on the issue and provide solutions. On a greater scale, problem-oriented case studies are a vital part of relevant socio-economic discussions.
Cumulative case studies collect information and offer comparisons. In business, case studies are often used to tell people about the value of a product.
Critical case studies explore the causes and effects of a certain case.
Illustrative case studies describe certain events, investigating outcomes and lessons learned.
Case Study Format
The case study format is typically made up of eight parts:
Executive Summary. Explain what you will examine in the case study. Write an overview of the field you're researching. Make a thesis statement and sum up the results of your observation in a maximum of 2 sentences.
Background. Provide background information and the most relevant facts. Isolate the issues.
Case Evaluation. Isolate the sections of the study you want to focus on. In it, explain why something is working or is not working.
Proposed Solutions. Offer realistic ways to solve what isn't working or how to improve its current condition. Explain why these solutions work by offering testable evidence.
Conclusion. Summarize the main points from the case evaluations and proposed solutions. 6. Recommendations. Talk about the strategy that you should choose. Explain why this choice is the most appropriate.
Implementation. Explain how to put the specific strategies into action.
References. Provide all the citations.
How to Write a Case Study
Let's discover how to write a case study.
Setting Up the Research
When writing a case study, remember that research should always come first. Reading many different sources and analyzing other points of view will help you come up with more creative solutions. You can also conduct an actual interview to thoroughly investigate the customer story that you'll need for your case study. Including all of the necessary research, writing a case study may take some time. The research process involves doing the following:
Define your objective. Explain the reason why you're presenting your subject. Figure out where you will feature your case study; whether it is written, on video, shown as an infographic, streamed as a podcast, etc.
Determine who will be the right candidate for your case study. Get permission, quotes, and other features that will make your case study effective. Get in touch with your candidate to see if they approve of being part of your work. Study that candidate's situation and note down what caused it.
Identify which various consequences could result from the situation. Follow these guidelines on how to start a case study: surf the net to find some general information you might find useful.
Make a list of credible sources and examine them. Seek out important facts and highlight problems. Always write down your ideas and make sure to brainstorm.
Focus on several key issues – why they exist, and how they impact your research subject. Think of several unique solutions. Draw from class discussions, readings, and personal experience. When writing a case study, focus on the best solution and explore it in depth. After having all your research in place, writing a case study will be easy. You may first want to check the rubric and criteria of your assignment for the correct case study structure.
Read Also: 'CREDIBLE SOURCES: WHAT ARE THEY?'
Although your instructor might be looking at slightly different criteria, every case study rubric essentially has the same standards. Your professor will want you to exhibit 8 different outcomes:
Correctly identify the concepts, theories, and practices in the discipline.
Identify the relevant theories and principles associated with the particular study.
Evaluate legal and ethical principles and apply them to your decision-making.
Recognize the global importance and contribution of your case.
Construct a coherent summary and explanation of the study.
Demonstrate analytical and critical-thinking skills.
Explain the interrelationships between the environment and nature.
Integrate theory and practice of the discipline within the analysis.
Need Case Study DONE FAST?
Pick a topic, tell us your requirements and get your paper on time.
Case Study Outline
Let's look at the structure of an outline based on the issue of the alcoholic addiction of 30 people.
Introduction
Statement of the issue: Alcoholism is a disease rather than a weakness of character.
Presentation of the problem: Alcoholism is affecting more than 14 million people in the USA, which makes it the third most common mental illness there.
Explanation of the terms: In the past, alcoholism was commonly referred to as alcohol dependence or alcohol addiction. Alcoholism is now the more severe stage of this addiction in the disorder spectrum.
Hypotheses: Drinking in excess can lead to the use of other drugs.
Importance of your story: How the information you present can help people with their addictions.
Background of the story: Include an explanation of why you chose this topic.
Presentation of analysis and data: Describe the criteria for choosing 30 candidates, the structure of the interview, and the outcomes.
Strong argument 1: ex. X% of candidates dealing with anxiety and depression...
Strong argument 2: ex. X amount of people started drinking by their mid-teens.
Strong argument 3: ex. X% of respondents' parents had issues with alcohol.
Concluding statement: I have researched if alcoholism is a disease and found out that…
Recommendations: Ways and actions for preventing alcohol use.
Writing a Case Study Draft
After you've done your case study research and written the outline, it's time to focus on the draft. In a draft, you have to develop and write your case study by using: the data which you collected throughout the research, interviews, and the analysis processes that were undertaken. Follow these rules for the draft:
Your draft should contain at least 4 sections: an introduction; a body where you should include background information, an explanation of why you decided to do this case study, and a presentation of your main findings; a conclusion where you present data; and references.
In the introduction, you should set the pace very clearly. You can even raise a question or quote someone you interviewed in the research phase. It must provide adequate background information on the topic. The background may include analyses of previous studies on your topic. Include the aim of your case here as well. Think of it as a thesis statement. The aim must describe the purpose of your work—presenting the issues that you want to tackle. Include background information, such as photos or videos you used when doing the research.
Describe your unique research process, whether it was through interviews, observations, academic journals, etc. The next point includes providing the results of your research. Tell the audience what you found out. Why is this important, and what could be learned from it? Discuss the real implications of the problem and its significance in the world.
Include quotes and data (such as findings, percentages, and awards). This will add a personal touch and better credibility to the case you present. Explain what results you find during your interviews in regards to the problem and how it developed. Also, write about solutions which have already been proposed by other people who have already written about this case.
At the end of your case study, you should offer possible solutions, but don't worry about solving them yourself.
Use Data to Illustrate Key Points in Your Case Study
Even though your case study is a story, it should be based on evidence. Use as much data as possible to illustrate your point. Without the right data, your case study may appear weak and the readers may not be able to relate to your issue as much as they should. Let's see the examples from essay writing service :
‍ With data: Alcoholism is affecting more than 14 million people in the USA, which makes it the third most common mental illness there. Without data: A lot of people suffer from alcoholism in the United States.
Try to include as many credible sources as possible. You may have terms or sources that could be hard for other cultures to understand. If this is the case, you should include them in the appendix or Notes for the Instructor or Professor.
Finalizing the Draft: Checklist
After you finish drafting your case study, polish it up by answering these 'ask yourself' questions and think about how to end your case study:
Check that you follow the correct case study format, also in regards to text formatting.
Check that your work is consistent with its referencing and citation style.
Micro-editing — check for grammar and spelling issues.
Macro-editing — does 'the big picture' come across to the reader? Is there enough raw data, such as real-life examples or personal experiences? Have you made your data collection process completely transparent? Does your analysis provide a clear conclusion, allowing for further research and practice?
Problems to avoid:
Overgeneralization – Do not go into further research that deviates from the main problem.
Failure to Document Limitations – Just as you have to clearly state the limitations of a general research study, you must describe the specific limitations inherent in the subject of analysis.
Failure to Extrapolate All Possible Implications – Just as you don't want to over-generalize from your case study findings, you also have to be thorough in the consideration of all possible outcomes or recommendations derived from your findings.
You can always buy an essay on our site. Just leave a request ' do my homework ' and we'll help asap.
How to Create a Title Page and Cite a Case Study
Let's see how to create an awesome title page.
Your title page depends on the prescribed citation format. The title page should include:
A title that attracts some attention and describes your study
The title should have the words "case study" in it
The title should range between 5-9 words in length
Your name and contact information
Your finished paper should be only 500 to 1,500 words in length. With this type of assignment, write effectively and avoid fluff.
Here is a template for the APA and MLA format title page:
There are some cases when you need to cite someone else's study in your own one – therefore, you need to master how to cite a case study. A case study is like a research paper when it comes to citations. You can cite it like you cite a book, depending on what style you need.
Citation Example in MLA ‍ Hill, Linda, Tarun Khanna, and Emily A. Stecker. HCL Technologies. Boston: Harvard Business Publishing, 2008. Print.
Citation Example in APA ‍ Hill, L., Khanna, T., & Stecker, E. A. (2008). HCL Technologies. Boston: Harvard Business Publishing.
Citation Example in Chicago Hill, Linda, Tarun Khanna, and Emily A. Stecker. HCL Technologies.
Case Study Examples
To give you an idea of a professional case study example, we gathered and linked some below.
Eastman Kodak Case Study
Case Study Example: Audi Trains Mexican Autoworkers in Germany
To conclude, a case study is one of the best methods of getting an overview of what happened to a person, a group, or a situation in practice. It allows you to have an in-depth glance at the real-life problems that businesses, healthcare industry, criminal justice, etc. may face. This insight helps us look at such situations in a different light. This is because we see scenarios that we otherwise would not, without necessarily being there. If you need custom essays , try our research paper writing services .
Get Help Form Qualified Writers
Crafting a case study is not easy. You might want to write one of high quality, but you don't have the time or expertise. If you're having trouble with your case study, help with essay request - we'll help. EssayPro writers have read and written countless case studies and are experts in endless disciplines. Request essay writing, editing, or proofreading assistance from our writing service, and all of your worries will be gone.
Don't Know Where to Start?
Crafting a case study is not easy. You might want to write one of high quality, but you don't have the time or expertise. Request essay writing, editing, or proofreading assistance from our writing service.
Related Articles
Have a language expert improve your writing
Run a free plagiarism check in 10 minutes, generate accurate citations for free.
Methodology
What Is a Case Study? | Definition, Examples & Methods
What Is a Case Study? | Definition, Examples & Methods
Published on May 8, 2019 by Shona McCombes . Revised on June 22, 2023.
A case study is a detailed study of a specific subject, such as a person, group, place, event, organization, or phenomenon. Case studies are commonly used in social, educational, clinical, and business research.
A case study research design usually involves qualitative methods , but quantitative methods are sometimes also used. Case studies are good for describing , comparing, evaluating and understanding different aspects of a research problem .
Table of contents
When to do a case study, step 1: select a case, step 2: build a theoretical framework, step 3: collect your data, step 4: describe and analyze the case, other interesting articles.
A case study is an appropriate research design when you want to gain concrete, contextual, in-depth knowledge about a specific real-world subject. It allows you to explore the key characteristics, meanings, and implications of the case.
Case studies are often a good choice in a thesis or dissertation . They keep your project focused and manageable when you don't have the time or resources to do large-scale research.
You might use just one complex case study where you explore a single subject in depth, or conduct multiple case studies to compare and illuminate different aspects of your research problem.
Receive feedback on language, structure, and formatting
Professional editors proofread and edit your paper by focusing on:
Academic style
Vague sentences
Style consistency
See an example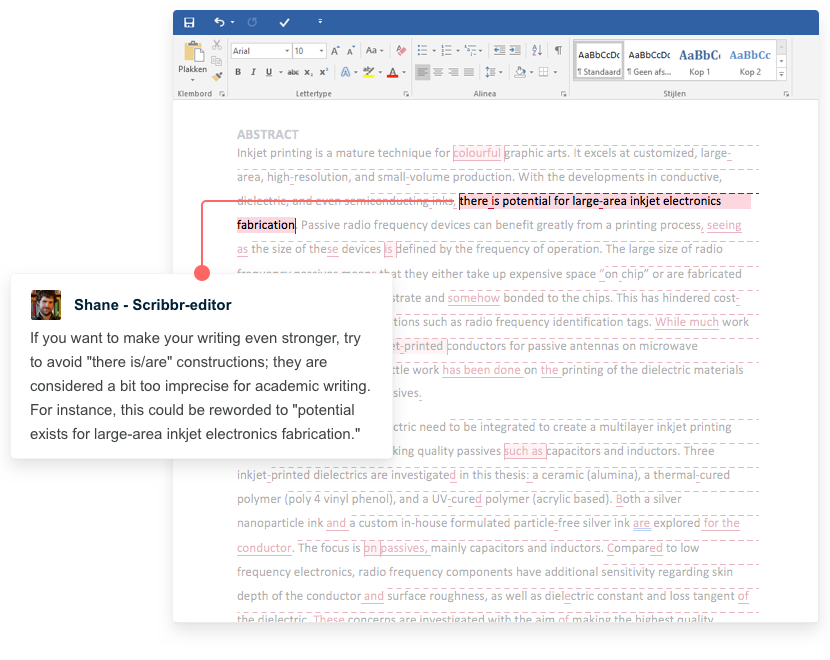 Once you have developed your problem statement and research questions , you should be ready to choose the specific case that you want to focus on. A good case study should have the potential to:
Provide new or unexpected insights into the subject
Challenge or complicate existing assumptions and theories
Propose practical courses of action to resolve a problem
Open up new directions for future research
TipIf your research is more practical in nature and aims to simultaneously investigate an issue as you solve it, consider conducting action research instead.
Unlike quantitative or experimental research , a strong case study does not require a random or representative sample. In fact, case studies often deliberately focus on unusual, neglected, or outlying cases which may shed new light on the research problem.
Example of an outlying case studyIn the 1960s the town of Roseto, Pennsylvania was discovered to have extremely low rates of heart disease compared to the US average. It became an important case study for understanding previously neglected causes of heart disease.
However, you can also choose a more common or representative case to exemplify a particular category, experience or phenomenon.
Example of a representative case studyIn the 1920s, two sociologists used Muncie, Indiana as a case study of a typical American city that supposedly exemplified the changing culture of the US at the time.
While case studies focus more on concrete details than general theories, they should usually have some connection with theory in the field. This way the case study is not just an isolated description, but is integrated into existing knowledge about the topic. It might aim to:
Exemplify a theory by showing how it explains the case under investigation
Expand on a theory by uncovering new concepts and ideas that need to be incorporated
Challenge a theory by exploring an outlier case that doesn't fit with established assumptions
To ensure that your analysis of the case has a solid academic grounding, you should conduct a literature review of sources related to the topic and develop a theoretical framework . This means identifying key concepts and theories to guide your analysis and interpretation.
There are many different research methods you can use to collect data on your subject. Case studies tend to focus on qualitative data using methods such as interviews , observations , and analysis of primary and secondary sources (e.g., newspaper articles, photographs, official records). Sometimes a case study will also collect quantitative data.
Example of a mixed methods case studyFor a case study of a wind farm development in a rural area, you could collect quantitative data on employment rates and business revenue, collect qualitative data on local people's perceptions and experiences, and analyze local and national media coverage of the development.
The aim is to gain as thorough an understanding as possible of the case and its context.
Prevent plagiarism. Run a free check.
In writing up the case study, you need to bring together all the relevant aspects to give as complete a picture as possible of the subject.
How you report your findings depends on the type of research you are doing. Some case studies are structured like a standard scientific paper or thesis , with separate sections or chapters for the methods , results and discussion .
Others are written in a more narrative style, aiming to explore the case from various angles and analyze its meanings and implications (for example, by using textual analysis or discourse analysis ).
In all cases, though, make sure to give contextual details about the case, connect it back to the literature and theory, and discuss how it fits into wider patterns or debates.
If you want to know more about statistics , methodology , or research bias , make sure to check out some of our other articles with explanations and examples.
Normal distribution
Degrees of freedom
Null hypothesis
Discourse analysis
Control groups
Mixed methods research
Non-probability sampling
Quantitative research
Ecological validity
Research bias
Rosenthal effect
Implicit bias
Cognitive bias
Selection bias
Negativity bias
Status quo bias
Cite this Scribbr article
If you want to cite this source, you can copy and paste the citation or click the "Cite this Scribbr article" button to automatically add the citation to our free Citation Generator.
McCombes, S. (2023, June 22). What Is a Case Study? | Definition, Examples & Methods. Scribbr. Retrieved September 6, 2023, from https://www.scribbr.com/methodology/case-study/
Is this article helpful?
Shona McCombes
Other students also liked, primary vs. secondary sources | difference & examples, what is a theoretical framework | guide to organizing, what is action research | definition & examples, what is your plagiarism score.
Social Anxiety Disorder
Bipolar Disorder
Kids Mental Health
Therapy Center
When To See a Therapist
Types of Therapy
Best Online Therapy
Best Couples Therapy
Best Family Therapy
Managing Stress
Sleep and Dreaming
Understanding Emotions
Self-Improvement
Healthy Relationships
Relationships in 2023
Student Resources
Personality Types
Verywell Mind Insights
2023 Verywell Mind 25
Mental Health in the Classroom
Editorial Process
Meet Our Review Board
Crisis Support
What Is a Case Study?
An in-depth study of one person, group, or event
Kendra Cherry, MS, is a psychosocial rehabilitation specialist, psychology educator, and author of the "Everything Psychology Book."
Cara Lustik is a fact-checker and copywriter.
Verywell / Colleen Tighe
Benefits and Limitations
Types of case studies, how to write a case study.
A case study is an in-depth study of one person, group, or event. In a case study, nearly every aspect of the subject's life and history is analyzed to seek patterns and causes of behavior. Case studies can be used in various fields, including psychology, medicine, education, anthropology, political science, and social work.
The purpose of a case study is to learn as much as possible about an individual or group so that the information can be generalized to many others. Unfortunately, case studies tend to be highly subjective, and it is sometimes difficult to generalize results to a larger population.
While case studies focus on a single individual or group, they follow a format similar to other types of psychology writing. If you are writing a case study, it is important to follow the rules of APA format .
A case study can have both strengths and weaknesses. Researchers must consider these pros and cons before deciding if this type of study is appropriate for their needs.
One of the greatest advantages of a case study is that it allows researchers to investigate things that are often difficult to impossible to replicate in a lab. Some other benefits of a case study:
Allows researchers to collect a great deal of information
Give researchers the chance to collect information on rare or unusual cases
Permits researchers to develop hypotheses that can be explored in experimental research
On the negative side, a case study:
Cannot necessarily be generalized to the larger population
Cannot demonstrate cause and effect
May not be scientifically rigorous
Can lead to bias
Researchers may choose to perform a case study if they are interested in exploring a unique or recently discovered phenomenon. The insights gained from such research can help the researchers develop additional ideas and study questions that might be explored in future studies.
However, it is important to remember that the insights gained from case studies cannot be used to determine cause and effect relationships between variables. However, case studies may be used to develop hypotheses that can then be addressed in experimental research.
Case Study Examples
There have been a number of notable case studies in the history of psychology. Much of Freud's work and theories were developed through the use of individual case studies. Some great examples of case studies in psychology include:
Anna O : Anna O. was a pseudonym of a woman named Bertha Pappenheim, a patient of a physician named Josef Breuer. While she was never a patient of Freud's, Freud and Breuer discussed her case extensively. The woman was experiencing symptoms of a condition that was then known as hysteria and found that talking about her problems helped relieve her symptoms. Her case played an important part in the development of talk therapy as an approach to mental health treatment.
Phineas Gage : Phineas Gage was a railroad employee who experienced a terrible accident in which an explosion sent a metal rod through his skull, damaging important portions of his brain. Gage recovered from his accident but was left with serious changes in both personality and behavior.
Genie : Genie was a young girl subjected to horrific abuse and isolation. The case study of Genie allowed researchers to study whether language could be taught even after critical periods for language development had been missed. Her case also served as an example of how scientific research may interfere with treatment and lead to further abuse of vulnerable individuals.
Such cases demonstrate how case research can be used to study things that researchers could not replicate in experimental settings. In Genie's case, her horrific abuse had denied her the opportunity to learn language at critical points in her development.
This is clearly not something that researchers could ethically replicate, but conducting a case study on Genie allowed researchers the chance to study phenomena that are otherwise impossible to reproduce.
There are a few different types of case studies that psychologists and other researchers might utilize:
Collective case studies : These involve studying a group of individuals. Researchers might study a group of people in a certain setting or look at an entire community. For example, psychologists might explore how access to resources in a community has affected the collective mental well-being of those living there.
Descriptive case studies : These involve starting with a descriptive theory. The subjects are then observed, and the information gathered is compared to the pre-existing theory.
Explanatory case studies : These are often used to do causal investigations. In other words, researchers are interested in looking at factors that may have caused certain things to occur.
Exploratory case studies : These are sometimes used as a prelude to further, more in-depth research. This allows researchers to gather more information before developing their research questions and hypotheses .
Instrumental case studies : These occur when the individual or group allows researchers to understand more than what is initially obvious to observers.
Intrinsic case studies : This type of case study is when the researcher has a personal interest in the case. Jean Piaget's observations of his own children are good examples of how an intrinsic cast study can contribute to the development of a psychological theory.
The three main case study types often used are intrinsic, instrumental, and collective. Intrinsic case studies are useful for learning about unique cases. Instrumental case studies help look at an individual to learn more about a broader issue. A collective case study can be useful for looking at several cases simultaneously.
The type of case study that psychology researchers utilize depends on the unique characteristics of the situation as well as the case itself.
There are also different methods that can be used to conduct a case study, including prospective and retrospective case study methods.
Prospective case study methods are those in which an individual or group of people is observed in order to determine outcomes. For example, a group of individuals might be watched over an extended period of time to observe the progression of a particular disease.
Retrospective case study methods involve looking at historical information. For example, researchers might start with an outcome, such as a disease, and then work their way backward to look at information about the individual's life to determine risk factors that may have contributed to the onset of the illness.
Where to Find Data
There are a number of different sources and methods that researchers can use to gather information about an individual or group. Six major sources that have been identified by researchers are:
Archival records : Census records, survey records, and name lists are examples of archival records.
Direct observation : This strategy involves observing the subject, often in a natural setting . While an individual observer is sometimes used, it is more common to utilize a group of observers.
Documents : Letters, newspaper articles, administrative records, etc., are the types of documents often used as sources.
Interviews : Interviews are one of the most important methods for gathering information in case studies. An interview can involve structured survey questions or more open-ended questions.
Participant observation : When the researcher serves as a participant in events and observes the actions and outcomes, it is called participant observation.
Physical artifacts : Tools, objects, instruments, and other artifacts are often observed during a direct observation of the subject.
Section 1: A Case History
This section will have the following structure and content:
Background information : The first section of your paper will present your client's background. Include factors such as age, gender, work, health status, family mental health history, family and social relationships, drug and alcohol history, life difficulties, goals, and coping skills and weaknesses.
Description of the presenting problem : In the next section of your case study, you will describe the problem or symptoms that the client presented with.
Describe any physical, emotional, or sensory symptoms reported by the client. Thoughts, feelings, and perceptions related to the symptoms should also be noted. Any screening or diagnostic assessments that are used should also be described in detail and all scores reported.
Your diagnosis : Provide your diagnosis and give the appropriate Diagnostic and Statistical Manual code. Explain how you reached your diagnosis, how the client's symptoms fit the diagnostic criteria for the disorder(s), or any possible difficulties in reaching a diagnosis.
Section 2: Treatment Plan
This portion of the paper will address the chosen treatment for the condition. This might also include the theoretical basis for the chosen treatment or any other evidence that might exist to support why this approach was chosen.
Cognitive behavioral approach : Explain how a cognitive behavioral therapist would approach treatment. Offer background information on cognitive behavioral therapy and describe the treatment sessions, client response, and outcome of this type of treatment. Make note of any difficulties or successes encountered by your client during treatment.
Humanistic approach : Describe a humanistic approach that could be used to treat your client, such as client-centered therapy . Provide information on the type of treatment you chose, the client's reaction to the treatment, and the end result of this approach. Explain why the treatment was successful or unsuccessful.
Psychoanalytic approach : Describe how a psychoanalytic therapist would view the client's problem. Provide some background on the psychoanalytic approach and cite relevant references. Explain how psychoanalytic therapy would be used to treat the client, how the client would respond to therapy, and the effectiveness of this treatment approach.
Pharmacological approach : If treatment primarily involves the use of medications, explain which medications were used and why. Provide background on the effectiveness of these medications and how monotherapy may compare with an approach that combines medications with therapy or other treatments.
This section of a case study should also include information about the treatment goals, process, and outcomes.
When you are writing a case study, you should also include a section where you discuss the case study itself, including the strengths and limitiations of the study. You should note how the findings of your case study might support previous research. 
In your discussion section, you should also describe some of the implications of your case study. What ideas or findings might require further exploration? How might researchers go about exploring some of these questions in additional studies?
Here are a few additional pointers to keep in mind when formatting your case study:
Never refer to the subject of your case study as "the client." Instead, their name or a pseudonym.
Read examples of case studies to gain an idea about the style and format.
Remember to use APA format when citing references .
A Word From Verywell
Case studies can be a useful research tool, but they need to be used wisely. In many cases, they are best utilized in situations where conducting an experiment would be difficult or impossible. They are helpful for looking at unique situations and allow researchers to gather a great deal of information about a specific individual or group of people.
If you have been directed to write a case study for a psychology course, be sure to check with your instructor for any specific guidelines that you are required to follow. If you are writing your case study for professional publication, be sure to check with the publisher for their specific guidelines for submitting a case study.
Simply Psychology. Case Study Method .
Crowe S, Cresswell K, Robertson A, Huby G, Avery A, Sheikh A. The case study approach . BMC Med Res Methodol . 2011 Jun 27;11:100. doi:10.1186/1471-2288-11-100
Gagnon, Yves-Chantal.  The Case Study as Research Method: A Practical Handbook . Canada, Chicago Review Press Incorporated DBA Independent Pub Group, 2010.
Yin, Robert K. Case Study Research and Applications: Design and Methods . United States, SAGE Publications, 2017.
By Kendra Cherry, MSEd Kendra Cherry, MS, is a psychosocial rehabilitation specialist, psychology educator, and author of the "Everything Psychology Book."
By clicking "Accept All Cookies", you agree to the storing of cookies on your device to enhance site navigation, analyze site usage, and assist in our marketing efforts.
We use essential cookies to make Venngage work. By clicking "Accept All Cookies", you agree to the storing of cookies on your device to enhance site navigation, analyze site usage, and assist in our marketing efforts.
Manage Cookies
Cookies and similar technologies collect certain information about how you're using our website. Some of them are essential, and without them you wouldn't be able to use Venngage. But others are optional, and you get to choose whether we use them or not.
Strictly Necessary Cookies
These cookies are always on, as they're essential for making Venngage work, and making it safe. Without these cookies, services you've asked for can't be provided.
Show cookie providers
Functionality Cookies
These cookies help us provide enhanced functionality and personalisation, and remember your settings. They may be set by us or by third party providers.
Performance Cookies
These cookies help us analyze how many people are using Venngage, where they come from and how they're using it. If you opt out of these cookies, we can't get feedback to make Venngage better for you and all our users.
Targeting Cookies
These cookies are set by our advertising partners to track your activity and show you relevant Venngage ads on other sites as you browse the internet.
Google Tag Manager
Infographics
Graphic Design
Graphs and Charts
Data Visualization
Human Resources
Training and Development
Beginner Guides
Blog Graphic Design
15+ Professional Case Study Examples [Design Tips + Templates]
By Alice Corner , Jan 12, 2023
Let me ask you a question: Have you ever bought something — within the last 10 years or so — without reading its reviews or without a recommendation or prior experience of using it?
If the answer is no — or at least, rarely — you get my point.
For businesses selling consumer goods, having raving reviews is a good way to get more customers. The same thing applies to B2B and/or SaaS businesses — but for this type of business, besides regular, short reviews, having a detailed case study can help tremendously.
Case studies are an incredibly effective form of marketing that you can use to help promote your product and plan your marketing strategy effectively. You can also use it as a form of customer analysis or as a sales tool to inspire potential customers.
So what does a case study look like and how can you create one? In this article, I'm going to list over 15 marketing case study examples, case study tips, and case study templates to help you create a case study that converts.
Click to jump ahead:
What is a Case Study?
Marketing Case Study Examples
Sales Case Study Examples
Simple case study examples, business case study examples.
What is a case study?
A case study is a research method to gain a better understanding of a subject or process. Case studies involve in-depth research into a given subject, in order to understand its functionality and successes.
In the context of a business, however, case studies take customer success stories and explore how they use your product to help them achieve their business goals.
As well as being valuable marketing tools, case studies are a good way to evaluate your product as it allows you to objectively examine how others are using it.
It's also a good way to interview your customers about why they work with you.
Related: What is a Case Study? [+6 Types of Case Studies]
What is a marketing case study?
A marketing case study is a type of marketing where you use your existing customers as an example of what your product or services can achieve. You can also create case studies of internal, successful marketing projects.
Here's an example of a marketing case study template:
Return to Table of Contents
Marketing case study examples
Marketing case studies are incredibly useful for showing your marketing successes. Every successful marketing campaign relies on influencing a consumer's behavior, and a great case study can be a great way to spotlight your biggest wins.
In the marketing case study examples below, a variety of designs and techniques to create impactful and effective case studies.
Show off impressive results with a bold marketing case study
Case studies are meant to show off your successes, so make sure you feature your positive results prominently. Using bold and bright colors as well as contrasting shapes, large bold fonts, and simple icons is a great way to highlight your wins.
In well-written case study examples like the one below, the big wins are highlighted on the second page with a bright orange color and are highlighted in circles.
Making the important data stand out is especially important when attracting a prospective customer with marketing case studies.
Use a simple but clear layout in your case study
Using a simple layout in your case study can be incredibly effective, like in the example of a case study below.
Keeping a clean white background, and using slim lines to help separate the sections is an easy way to format your case study.
Making the information clear helps draw attention to the important results, and it helps improve the accessibility of the design .
Business case study examples like this would sit nicely within a larger report, with a consistent layout throughout.
Use visuals and icons to create an engaging and branded business case study
Nobody wants to read pages and pages of text — and that's why Venngage wants to help you communicate your ideas visually.
Using icons, graphics, photos, or patterns helps create a much more engaging design.
With this Blue Cap case study icons, colors, and impactful pattern designs have been used to create an engaging design that catches your eye.
Use a monochromatic color palette to create a professional and clean case study
Let your research shine by using a monochromatic and minimalistic color palette.
By sticking to one color, and leaving lots of blank space you can ensure your design doesn't distract a potential customer from your case study content.
In this case study on Polygon Media, the design is simple and professional, and the layout allows the prospective customer to follow the flow of information.
The gradient effect on the left-hand column helps break up the white background and adds an interesting visual effect.
Did you know you can generate an accessible color palette with Venngage? Try our free accessible color palette generator today and create a case study that delivers and looks pleasant to the eye:
Add long term goals in your case study
When creating a case study it's a great idea to look at both the short term and the long term goals of the company to gain the best understanding possible of the insights they provide.
Short-term goals will be what the company or person hopes to achieve in the next few months, and long-term goals are what the company hopes to achieve in the next few years.
Check out this modern pattern design example of a case study below:
In this case study example, the short and long-term goals are clearly distinguished by light blue boxes and placed side by side so that they are easy to compare.
Use a strong introductory paragraph to outline the overall strategy and goals before outlining the specific short-term and long-term goals to help with clarity.
This strategy can also be handy when creating a consulting case study.
Use data to make concrete points about your sales and successes
When conducting any sort of research stats, facts, and figures are like gold dust (aka, really valuable).
Being able to quantify your findings is important to help understand the information fully. Saying sales increased 10% is much more effective than saying sales increased.
In sales case study examples, like this one, the key data and findings can be presented with icons. This contributes to the potential customer's better understanding of the report.
They can clearly comprehend the information and it shows that the case study has been well researched.
Use emotive, persuasive, or action based language in your marketing case study
Create a compelling case study by using emotive, persuasive and action-based language when customizing your case study template.
In this well-written case study example, we can see that phrases such as "Results that Speak Volumes" and "Drive Sales" have been used.
Using persuasive language like you would in a blog post. It helps inspire potential customers to take action now.
Keep your potential customers in mind when creating a customer case study for marketing
82% of marketers use case studies in their marketing because it's such an effective tool to help quickly gain customers' trust and to showcase the potential of your product.
Why are case studies such an important tool in content marketing?
By writing a case study you're telling potential customers that they can trust you because you're showing them that other people do.
Not only that, but if you have a SaaS product, business case studies are a great way to show how other people are effectively using your product in their company.
In this case study, Network is demonstrating how their product has been used by Vortex Co. with great success; instantly showing other potential customers that their tool works and is worth using.
Related: 10+ Case Study Infographic Templates That Convert
Case studies are particularly effective as a sales technique.
A sales case study is like an extended customer testimonial, not only sharing opinions of your product – but showcasing the results you helped your customer achieve.
Make impactful statistics pop in your sales case study
Writing a case study doesn't mean using text as the only medium for sharing results.
You should use icons to highlight areas of your research that are particularly interesting or relevant, like in this example of a case study:
Icons are a great way to help summarize information quickly and can act as visual cues to help draw the customer's attention to certain areas of the page.
In some of the business case study examples above, icons are used to represent the impressive areas of growth and are presented in a way that grabs your attention.
Use high contrast shapes and colors to draw attention to key information in your sales case study
Help the key information stand out within your case study by using high contrast shapes and colors.
Use a complementary or contrasting color, or use a shape such as a rectangle or a circle for maximum impact.
This design has used dark blue rectangles to help separate the information and make it easier to read.
Coupled with icons and strong statistics, this information stands out on the page and is easily digestible and retainable for a potential customer.
Less is often more, and this is especially true when it comes to creating designs. Whilst you want to create a professional-looking, well-written and design case study – there's no need to overcomplicate things.
These simple case study examples show that smart clean designs and informative content can be an effective way to showcase your successes.
Use colors and fonts to create a professional-looking case study
Business case studies shouldn't be boring. In fact, they should be beautifully and professionally designed.
This means the normal rules of design apply. Use fonts, colors, and icons to create an interesting and visually appealing case study.
In this case study example, we can see how multiple fonts have been used to help differentiate between the headers and content, as well as complementary colors and eye-catching icons.
Whether you're a B2B or B2C company, business case studies can be a powerful resource to help with your sales, marketing, and even internal departmental awareness.
Business and business management case studies should encompass strategic insights alongside anecdotal and qualitative findings, like in the business case study examples below.
Conduct a B2B case study by researching the company holistically
When it comes to writing a case study, make sure you approach the company holistically and analyze everything from their social media to their sales.
Think about every avenue your product or service has been of use to your case study company, and ask them about the impact this has had on their wider company goals.
In business case study examples like the one above, we can see that the company has been thought about holistically simply by the use of icons.
By combining social media icons with icons that show in-person communication we know that this is a well-researched and thorough case study.
This case study report example could also be used within an annual or end-of-year report.
Highlight the key takeaway from your marketing case study
To create a compelling case study, identify the key takeaways from your research. Use catchy language to sum up this information in a sentence, and present this sentence at the top of your page.
This is "at a glance" information and it allows people to gain a top-level understanding of the content immediately.
You can use a large, bold, contrasting font to help this information stand out from the page and provide interest.
Learn how to choose fonts effectively with our Venngage guide and once you've done that.
Upload your fonts and brand colors to Venngage using the My Brand Kit tool and see them automatically applied to your designs.
The heading is the ideal place to put the most impactful information, as this is the first thing that people will read.
In this example, the stat of "Increase[d] lead quality by 90%" is used as the header. It makes customers want to read more to find out how exactly lead quality was increased by such a massive amount.
If you're conducting an in-person interview, you could highlight a direct quote or insight provided by your interview subject.
Pick out a catchy sentence or phrase, or the key piece of information your interview subject provided and use that as a way to draw a potential customer in.
Use charts to visualize data in your business case studies
Charts are an excellent way to visualize data and to bring statistics and information to life. Charts make information easier to understand and to illustrate trends or patterns.
Making charts is even easier with Venngage.
In this consulting case study example, we can see that a chart has been used to demonstrate the difference in lead value within the Lead Elves case study.
Adding a chart here helps break up the information and add visual value to the case study.
Using charts in your case study can also be useful if you're creating a project management case study.
You could use a Gantt chart or a project timeline to show how you have managed the project successfully.
Use direct quotes to build trust in your marketing case study
To add an extra layer of authenticity you can include a direct quote from your customer within your case study.
According to research from Nielsen , 92% of people will trust a recommendation from a peer and 70% trust recommendations even if they're from somebody they don't know.
So if you have a customer or client who can't stop singing your praises, make sure you get a direct quote from them and include it in your case study.
You can either lift part of the conversation or interview, or you can specifically request a quote. Make sure to ask for permission before using the quote.
This design uses a bright contrasting speech bubble to show that it includes a direct quote, and helps the quote stand out from the rest of the text.
This will help draw the customer's attention directly to the quote, in turn influencing them to use your product or service.
Case Study Examples Summary
Once you have created your case study, it's best practice to update your examples on a regular basis to include up-to-date statistics, data, and information.
You should update your business case study examples often if you are sharing them on your website.
It's also important that your case study sits within your brand guidelines – find out how Venngage's My Brand Kit tool can help you create consistently branded case study templates.
Case studies are important marketing tools – but they shouldn't be the only tool in your toolbox. Content marketing is also a valuable way to earn consumer trust.
Case Study FAQ
Why should you write a case study.
Case studies are an effective marketing technique to engage potential customers and help build trust.
By producing case studies featuring your current clients or customers, you are showcasing how your tool or product can be used. You're also showing that other people endorse your product.
In addition to being a good way to gather positive testimonials from existing customers , business case studies are good educational resources and can be shared amongst your company or team, and used as a reference for future projects.
How should you write a case study?
To create a great case study, you should think strategically. The first step, before starting your case study research, is to think about what you aim to learn or what you aim to prove.
You might be aiming to learn how a company makes sales or develops a new product. If this is the case, base your questions around this.
You can learn more about writing a case study from our extensive guide.
Some good questions you could ask would be:
Why do you use our tool or service?
How often do you use our tool or service?
What does the process of using our product look like to you?
If our product didn't exist, what would you be doing instead?
What is the number one benefit you've found from using our tool?
You might also enjoy:
12 Essential Consulting Templates For Marketing, Planning and Branding
Best Marketing Strategies for Consultants and Freelancers in 2019 [Study + Infographic]
Home / Essay Samples / Education / Learning / Case Study
Case Study Essay Examples
Contract law case study: mark brexit v. john whiskey.
On the 16th of June of the year 2019, Mark Brexit whom is a sitting member of the United Kingdom Council met with John Whiskey an engineer and building contractor were they discussed the construction of a bridge that would join the districts of the...
Case Study of Cultural Issues Faced by Wal Mart in Germany
The integration of foreign business has started to play a significant role in social, economical, and political level in the last two decades. The transformation of distinct foreign companies means that it implies bringing cultural organizational factors, socio-cultural variables, attitudes and behavior of individual or...
Chapter 3 Research Methodology Sample - Qualitative Research
Having undergone through induction, background and literature review of study search, third chapter now unravel methods that were applied when obtaining the research. Much focus is on research design used, which is explanation of how questionnaires were administered to get required data. More focus is...
Keys to Being a Successful Student
Being a successful student requires dedication, discipline, and a growth mindset. This essay outlines the key principles and habits that can help students excel academically and make the most of their educational journey. Successful students start by setting clear and achievable goals. Whether it's acing...
Why Choose a Biology Major: Exploring the World of Life Sciences
The field of biology encompasses a vast and intricate study of living organisms and their interactions with the environment. Choosing a biology major offers a unique opportunity to delve into the mysteries of life itself, gaining insights that have the potential to transform the world...
An Example of Clarity in Communication: Study Paper
This example of clarity in communication presents the results of a quality assurance process that gathered feedback on the relevance and importance of the AIMA guiding principles document and letter writing templates. In addition, we have reported more broadly on the views and opinions of...
Community Engagement: Case Study of Nuffield Health
The community engagement aims to provide an overview regarding community development. Therefore, Nuffield health has been chosen. Through rigorous analysis and explanation, community engagement has been explored within the chosen organisation. Initially, the operating sector of the organisation along with structure, mission and goals are...
Case Study on Ethical Issues in the Australian Retail Industry
The case describes ethical issues, strategies used by company to bargain, misuse of power, changes in business model and remuneration systems in the Australian Retail Industry. Real life examples from retail industries are explained with their outcomes for future rectification. It describes the role of...
Contract Law Case Study: Petronas Carigali Sdn Bhd
In accordance with a Letter of Award (LOA) dated 21. 9. 2012, Petronas Carigali Sdn Bhd (Petronas) awarded a contract to the defendant for the provision of supply, delivery, installation, commissioning, operation and maintenance of extended well test (EWT) vessel and EWT System at 2...
Enron Scandal Case Study Analysis: Why Enron Failed
Company ethics is associated with values and morals that company finds suitable or desirable. Through the ethical theories, it stimulates principles that guides in making decisions about what is right or wrong based on the given situation. With reference to leadership, ethical leadership demonstrated what...
Trying to find an excellent essay sample but no results?
Don't waste your time and get a professional writer to help!
You may also like
Studying Abroad
Brittany Stinson
Civil Engineering
College Education
Middle School
Online Classes Essays
Critical Thinking Essays
Service Learning Essays
Indian Education Essays
Homework Essays
Importance of Education Essays
College Essays
Library Essays
Human Development Essays
Education System Essays
samplius.com uses cookies to offer you the best service possible.By continuing we'll assume you board with our cookie policy .--> -->