Essay Topic Generator
Summary Generator
Thesis Maker Academic
Sentence Rephraser
Read My Paper
Cover Page Generator
Overnight Essay Writing
Topic Ideas
Writing Tips
Essay Writing (by Genre)
Essay Writing (by Topic)
How to Write a Child Labor Essay: Outline, Tips, & Titles

Child labor is a problem in both economically advanced and developing countries. That is why it makes a good topic for essays and research.
If you're writing an essay on child labor, be ready for the horrifying information. We prepared an explanation of the problem, essay topics, and outlines. You can also find 200+ word essay samples in this article.
📚 Child Labor Essay Explained
✍️ Argumentative Essay Writing
🗣️ Persuasive Essay Writing
🔐 Problem-Solution Essay Writing
🚸 49 Child Labor Essay & Research Topics
📚 preparing for an essay on child labor.
Let's begin with an overview of the problem.
In this passage, we will discuss how the problem appeared and developed. Then we will identify the current issues. You can find the information that you can use in your child exploitation essay. Next, begin your research on the topic.
What Are the Main Issues of Child Labor?
Child labor became a global issue during the industrial revolution. It created a demand for an additional workforce. To the present day, this question remains unsolved and puts millions of children in danger.
Let's define the major themes that you can discuss in a child labor essay:
Interfering with studies. Children who work full-time are not able to attend school and do their homework. Accordingly, a lack of education makes it hard for them to find better jobs. Kids need to do their best to receive as much knowledge as possible to be intellectually developed.
Harm to physical and mental health. Working conditions are never at the appropriate level. An unhealthy environment leads to various diseases. Besides, some children work in the sex industry, which harms their mental stability.
Some of the children become slaves. It involves trafficking and sale of children , forced labor, and all forms of slavery. There is nobody to take care of these children. Therefore, some of them end up wandering the streets.

Sources for a Child Labor Essay
Make sure you use credible information for all of your essays. Avoid such sources as social media, forums, and Wikipedia.
How to find sources for your child labor argument essay?
Here is our selection of reliable sources:
✍️ Child Labor Argumentative Essay Writing Guide
An argumentative essay is a perfect match for this issue. It gives a variety of research topics and information for solid arguments.
In a child labor argumentative essay, you need to convince that your point has a right to exist. You should use some evidence to support it. You also need to mention opposing opinions and explain them. This type of paper looks like a written debate. We will give some writing tips and help you to outline your work.
Child Labor Essay Outline
Before writing, you need to do prior research to find a topic. Your topic should be controversial, so there is an alternative point of view. If there is enough credible information on the chosen topic, you can continue. If not, try to broaden or change your primary focus.
1. Child Labor Essay Introduction
The introduction is where you need to provide the background information and a short overview of what will be in the following paragraphs. Include all the explanations and sources that might be hard to understand.
You can start with a hook introducing surprising information or asking a provocative question. Just make sure that it doesn't break the general logic of your assignment.
Define why the topic is important and why the readers should pay attention to the issue. Introduce the point of view that you will prove in the paper.
2. Child Labor Essay Thesis Statement & Body
It is better to begin writing an essay with this part. Your thesis statement should be the last sentence of your introduction paragraph.
What should you include there?
Your position on the issue,
The strongest arguments that prove it,
A counterargument that opposes it.
Provide arguments and counterarguments. In other words, you have to make a list of the reasons that prove and rebut your opinion. Introduce the evidence that supports your and opposing points and explain its importance.
Each paragraph should revolve around a particular idea. You can include a transition sentence at the end of each passage. Do that if you feel it will bring more logic to your writing.
3. Child Labor Essay Conclusion
In this paragraph, provide a summary of the evidence. Don't introduce any new information. It is better to synthesize what you've mentioned before. Make sure you answered the questions that you stated in the introduction.
Explain the significance of your point and research. Suggest ways of further research and investigation of the topic.
It is also the right moment to review your essay. If you see that your conclusion is not logical enough, return to your argumentation line. It will help you to identify the flows and fix the conclusion.

14 Child Labor Essay Titles
Here are some title ideas for a good argumentative essay about child labor:
Child abuse and labor as modern society challenge .
Should the minimum age of employment in the United States be changed? What are the risks of such a decision?
Can work be a positive experience for children of school age? What are the risks and benefits?
Does work influence school performance among children and teenagers?
What can be considered "light work" when it comes to children's employment?
Can we control the online employment of children? For example, blogging, running a YouTube channel, etc.
Are bad working conditions in India the leading cause of diseases among children? What are the main risks?
Why it is important to rase societal awareness of the child labor problem .
Is it possible for adolescents to successfully combine work and studies?
Do household chores make children more responsible? Can it be counted as work?
Can child domestic work be considered family violence ?
How does work at a young age affect future earnings potential? Do these children become more or less successful?
Should there be a minimum age requirement for working on small farms and family businesses?
Effects of child labor in farming on children .
Child Labor Essay Examples #1
Check this excellent argumentative essay sample about child labor.
Topic: Should there be a minimum age requirement for work on small farms and family businesses? In the United States, half a million child farmworkers work in fields . Some start working full time even before they reach the age of ten. There should be a minimum age regulation of 15 years for children working for their parents. Children are less endurant in physical work, and they can't be productive at school. Besides, chemicals used in agriculture are dangerous for health. Children are less physically developed than adults. Also, children need more time to recover from challenging physical activities. That is why they need to work not more than three hours a day. And from at least 15 years to handle the physical challenges. Studies need time and effort. Children engaged with hard physical work can't get enough time to study and rest. Working instead of doing homework is the worst decision for school performance. Children should have an opportunity to devote enough time to their studies. Else they won't be able to access better jobs in the future. Pesticides increase the risk for cancer in children. It includes leukemia, acute leukemia, and lymphoma risks. Children who work in agriculture are three times more likely to get cancer than adults exposed to carcinogenic effects. This makes children's health more vulnerable to fatal outcomes. In conclusion, children's work in agriculture should be restricted under the age of 15. Hard work affects children's physical development, school performance, and health. It is vital to control children's employment even if they work at their parents' farms.
🗣️ Persuasive Essay on Child Labor Writing Guide
Writing a persuasive essay is also a good opportunity to develop this topic. Try to choose a catchy title that grabs your reader's attention from the beginning. You can raise important questions which involve morality and ways of fighting the problem. Also, you can assess and propose strategies that can help to eliminate the issue.
In a persuasive essay, you need to convince your readers that you are right. To do this, you need to gather some logical evidence and prove your point using it. It involves less thorough academic research than an argumentative essay. However, you need to find a way to reach your readers.
There is a five-paragraph structure in this essay . A thesis statement plays a key role. You need to explain your point of view on the issue there. Then, provide the supporting evidence and the background information using persuasive language.
Child Labor Essay Introduction
There are three main parts that you need to include in the introduction:
Hook. Make your first sentence exciting. A rhetorical question, fact, or mystery are all excellent choices. You can use descriptive words to make your readers picture everything.
Background information. Use it to make your readers familiar with the problem.
Definitions. Explain everything that might be uncertain for your readers.
Thesis statement. Introduce your main argument. It will be the roadmap of your argumentation in the essay.
Child Labor Essay Thesis Statement & Body
Always make sure that the logic of your essay follows your thesis statement. If it doesn't, consider rewriting the thesis or adjusting the arguments. Each of the paragraphs should represent one idea that appears in the thesis statement.
Here are some additional tips on writing a persuasive essay on child labor: use empathy – target the audience's emotions to prove your point; know both sides – research what you have to disagree with; be passionate about your topic – it's easier to defend what you believe in.
Child Labor Essay Conclusion
Summarize your writing and paraphrase the child labor thesis statement . Mention all of your arguments again and explain why they make your opinion the only correct option. Some readers will remember only this part of the paper, so do your best to make the last impression. You can also call people to action at the end of the essay.
Read your essay once again in a couple of hours. Ask yourself these two questions:
Would the writing convince me if I were the reader?
What can I do to make it more convincing?
Make final adjustments after it.

15 Child Labor Essay Titles
These topics are perfect both for persuasive essays and speeches . Pick your title from our selection:
Why shouldn't we buy goods whose production involves child labor?
All working children should receive free quality education and have access to schools.
Child poverty in Canada as a reason for child labor .
Girls' education is equally important. We shouldn't force girls to do household chores instead of homework.
Why children's employment under the age of 14 should be banned?
Child abuse and labor effects on adult survivors .
How can working children study and provide money to their families at the same time?
Child labor deprives many children of education. Does child labor cause poverty from a long-term perspective?
Child abuse and labor in the Gulf Cooperation Council countries .
What is the main issue of child labor that should concern people the most?
How does work affect children's physical and mental development?
The effects of child abuse and child labor .
Should Amish children obey the same laws on children's employment as other American citizens?
What role does child labor play in Hindi culture and religion?
Domestic violence and child domestic work as a form of child abuse .
Child Labor Essay Examples #2
Topic: Why shouldn't we buy goods whose production involves child labor? Such industries as fast fashion take advantage of children. Children work in all the stages of the cotton supply chain. That is why fast fashion brands are so cheap. We shouldn't buy clothes whose production involves child labor. These children are underpaid, suffer bad conditions, and can't defend themselves against employers. Children don't demand high salaries and receive less money as a result. For example, children who work in cottonseed farms in India earn less than $1 a day . Their working day can last up to 12 hours, making it 8 cents/hour. Buying cheap clothes might be pleasant, but we should know its price. The cotton industry exposes children to dangerous chemicals and machinery. They have to carry heavy loads and work in extreme temperatures. The food supply is not enough, and the working hours exceed the limit. Employers generally see children as more obedient workers who cannot stand for their rights. It results in worse working conditions, longer hours, and less attention to children's comfort. Buying cheap clothes encourages cotton industries to involve more children in their production cycles. In conclusion, we shouldn't buy fast fashion goods because it encourages companies to produce more clothes that involve child labor. Business models of such companies make their products not last long, making us buy more goods and employers hire more children. Instead, we need to buy clothes of better quality that will serve us longer. We also need to make sure that the production chain of the clothes we buy doesn't involve any forms of underpaid jobs in severe conditions.
🔐 Problem Solution Essay about Child Labor
Child labor is generally one big problem that needs a solution. That is why you can write a very good essay on this topic. But better focus on specific issues rather than on the general problem.
In this passage, we prepared some tips, an outline, and a selection of child labor essay titles for a problem solution essay.
For this type of essay, there are two ways of building the argumentation line: chain method & block method . Both have a five-paragraph structure, but the logic might differ.
A problem-solution essay about child labor aims to identify the specific problem and offer logical solutions. It should encourage the readers to take a particular course of action.
First of all, you need to describe the background of the problem. Write about the situation and how it evolved. Then explain why it does require a solution. Briefly describe the contents of the following paragraphs. If there are subtopics, mention all of them.
Finish your introduction with a thesis statement. If needed, provide explanations or some definitions. Do it only if you know that your audience needs some clarification.
At first, you need to research the topic and narrow it down to a particular problem. Then prepare the best solutions, and describe why they are feasible. As your thesis statement should briefly describe the body paragraphs, make sure they don't contradict each other.
When presenting specific solutions, make sure they are logical. You need to convince your readers that the solutions you offer are the best course of action.
Make a summary of the main points of the body paragraphs. Restate the thesis and evaluate the suggested solutions. Answer all the questions you have mentioned in the introductory paragraph.
You can include unsolved problems and unanswered questions in the final sentences.
After finishing the conclusion, return to your child labor essay introduction and body. Proofread the spelling and grammar. Make sure that the writing is logical and solid.

Child Labor Essay Titles
Take a look at our selection of problem-solution essay titles:
How to change labor laws in developing countries so children can combine school and work?
Edo State is the most popular spot for human trafficking in Africa. How to stop child trafficking in Nigeria?
Addressing the issue of the child poverty and labor .
How to make education a priority for children and their parents in African countries?
How to stop Indian families from forcing their children to work ?
Child labor and child abuse: The role of nurses .
How to break the cycle of poverty that child labor creates?
What are the ways to prevent child exploitation in agriculture in Latin America?
Breaking the cycle of family violence that working children often face .
How to prevent children from engaging in the worst forms of child work in the Philippines?
What can parents with low income do if they don't want their children to work?
Nurse's role in preventing child abuse and child labor .
What should be the punishment for employers who hire children in hazardous positions?
How to define "child labor" correctly so the concept is never misunderstood?
Child Labor Essay Examples #3
Topic: How to break the cycle of poverty that child labor creates? Child labor deprives children of obtaining proper education, which is the leading cause of global poverty. They miss classes or don't attend school at all. That is why it becomes harder for them to find well-paid jobs. To break the cycle of poverty, we should ensure children have access to schools. Volunteering in developed countries can help with that. Building more schools means that children from remote areas will have an opportunity to visit them. Providing access to the Internet to encourage online education is also a solution to this problem. While both methods are pricey, it is an investment that will pay off when these children start working. People from developed countries can play a significant role in eliminating child labor. Volunteer teachers can educate children and train local teachers. Encouraging volunteers to spend a couple of months in developing countries can help a lot. Gap year students and young specialists can take part in projects and initiatives to help end child labor. Parents often force their kids to work because they don't have enough financial resources. The government needs to ensure funding for families, especially those which consist of many children. Such financial support can include stipends for low income. Parents can send their children to school knowing they will be financially safe. Education is the key to ending child labor. That is why countries need to make it a priority to ensure their economic growth. All the investments made for equal access to education and financial support to families will result in better job opportunities for children.
And here is our additional selection of titles for a child labor essay:
What are the causes and effects of child labor in Asia?
How are child labor laws violated in European countries?
In what ways does globalization encourage child labor?
History of child labor in western Europe.
Research into human trafficking: Children as victims of human trafficking and forced child labor .
Child slavery in the southern states in the 19 th century.
How the Great Depression changed the situation with child labor?
Which organizations are the most successful in fighting child labor?
Which big corporations use child labor as a cheap workforce?
Human trafficking as modern form of slavery: The effects on children .
How did feminists contribute to child labor law adjustments?
In what forms does child labor exist in the US?
How does working from an early age affect mental health?
Are there any improvements concerning child labor in Asia?
How does child labor affect the economy of a country?
Child Exploitation, Trafficking and Their Threats.
Who has the power to restrict child labor fully?
Can domestic work be considered child labor in the United States?
What was Franklin D. Roosevelt's political course regarding child labor?
What conditions and working hours are acceptable to children?
Legal systems, labor relations and regulatory practices related to child labor .
What diseases are likely to affect children working in tobacco fields?
How to support activism against child labor in the United States?
Which cultures encourage children to earn money to support their families?
How have child labor laws changed in the last 20 years?
Negative effects of child abuse and child labor .
Is it possible to end child labor completely?
How Has Slavery Shaped the Lives of Children of Color in the US?
The difference between southern and western states regarding child labor in the 20 th century.
What is Camella Teoli's impact on activism against child labor?
Child slavery and prostitution in the state of Georgia .
What was Woodrow Wilson's position regarding child labor?
Child labor during World War II in the United States.
Why is it easier for employers to repress children's rights?
The influences of child labor on the child's life .
The history of child labor in Eastern European cultures.
Fast Fashion brand's impact on ecology and child labor.
Poverty and sex trafficking among children: Qualitative systematic review .
Can technological progress eliminate child labor in Asian countries?
How does the economic inequality of countries affect the child labor situation?
Child labor during the industrial revolution and excessive working hours.
Employment law: Reforms necessary to change child labor laws .
In what cases does working experience help children to become more successful?
What is the connection between racism and child labor?
Which countries are the least successful in fighting child labor?
What are the long-term outcomes of child labor regarding education?
Child trafficking: The use of children for forced labor and sex slavery .
Why should we change parents' mindsets when it comes to child labor?
What is the current child labor situation in the United States?
Thank you for reading this article till the end!
Now you are ready to write a perfect essay on child labor. Let's revise what we have learned today:
How to prepare to write a child labor essay.
How to choose credible sources.
How to write an argumentative essay.
How to write a persuasive essay.
How to write a problem and solution essay.
Also, don't forget to proofread your essay and return to this article once you have finished your work. Good luck!
it's really nice……………….it helps me too much
i love this site.
Child Labor Essay: Thesis, Examples, & Writing Guide [2023]
Children have always been apprentices and servants all over human history. However, the Industrial Revolution increased the use of child labor in the world. It became a global problem that is relevant even today when such employment is illegal.
Our specialists will write a custom essay on any topic for 13.00 10.40/page
The principal causes of child labor are as follows:
Poverty, as kids have to work to support their families.
Lack of access to education or its low quality.
Culture, as some countries encourage kids to earn their pocket money.
The growth of a low-paying informal economy.
The information you will find in this article can help you write a good child labor essay without any problems. Our professional writers gathered facts and tips that can help you with a paper on this topic. Nail your essay writing about child labor: thesis statement, introduction, and conclusion.
📜 How to Write
❓ Brief History
⚖️ Laws Today
🔗 References
📜 child labor argument essay: how to write & example.
Let's start with tips on writing a child labor essay. Its structure depends on the type of your assignment : argumentative, persuasive, for and against child labor essay.
There's nothing new in the essay structure: introduction, body paragraphs, and conclusion. However, you should pay close attention to your thesis statement about child labor as the subject is quite delicate.
Below you'll find the essential information on what to write in your assignment:
The introduction may present the general meaning of the term "child labor." In this part of your child labor essay, you may say that child labor means the work of children that aims at exploiting and harming them.
The thesis statement should reveal your position on the issue. It's the central idea of the paper. It may sound like "Not every kind of child labor is supposed to be exploitive." Think about the phrasing of your child labor thesis statement.
What are the reasons for the issue today? In this part of your essay, you have to present why child labor is widely-spread nowadays. Are there some positive factors for it?
What jobs can be done by children? Give a list of possible careers, and present short descriptions of the duties children have to fulfill. Explain your job choice.
How can we reduce child labor? Elaborate on why taking care of our young generation is crucial. What would you offer to reduce child labor?
The conclusion of child labor essays should summarize everything that was said in the body. It should present the final idea that you have come up with while conducting your research. Make a point by approving or disapproving your thesis statement about child labor. Don't repeat the central idea, but rather restate it and develop. If you're not sure about what to write, you can use a summary machine to help you out.
We hope that now you have some ideas on what to write about. Nevertheless, if you still need some help with writing , you can check the child labor essay example:
For more facts to use in your essay, see the following sections.
❓ Brief History of Child Labor
The involvement of child labor became increasingly popular during the Industrial revolution . The factories ensured the growth in the overall standard of living, a sharp drop in the mortality rate in cities, including children. It caused unprecedented population growth. And with the help of machines, even physically weak people could work.
Operating power-driven machines did not require high qualification, but the child's small height often was a better option. They could be installed quite closely to save the factory space. Some children worked in coal mines, where adults couldn't fit.
Receive a plagiarism-free paper tailored to your instructions.
Thus, child labor has become an indispensable and integral part of the economy.
Even special children's professions were formed. For example, there were scavengers and scribes in the cotton factories:
Scavengers had to be small and fast. They crawled all day under the spinning looms, collected the fallen pieces of cotton, inhaled cotton dust, and dodged the working mechanisms.
Scribes walked around the shop and sorted the threads that ran along with the machine. It was estimated that the child was passing about 24 miles during the working day.
Needless to say, that child labor conditions were far from perfect. The situation began to change in the early 1900s during social reform in the United States. The restricting child labor laws were passed as part of the progressive movement.
During the Great Depression , child labor issues raised again because of lacking open jobs to adults. The National Industrial Recovery Act codes significantly reduced child labor in America.
What about today?
Just 13.00 10.40/page , and you can get an custom-written academic paper according to your instructions
Child labor today in wealthy countries accounts for 1% of the workforce. At the same time, according to the International Labor Organization (ILO) , the highest ranges of working children are in Africa (32%), Asia (22%), and Latin America (17%).
🧒 Causes of Child Labor
Speaking about child labor, you should understand the factors that lead to children employment:
Poverty . According to ILO, it is one of the significant causes of child labor. Children have to work to support their families. Sometimes up to 40% of a household income is the child's salary.
Lack of access to education . An absence of school or its distant location and low quality of education affect children around the globe. Unaffordable tuition in local schools drives children to harmful labor.
Culture . In some developing countries, it is common for children and adolescents to help their parents in a family business. They earn their pocket money because people believe such work allows children to develop skills and build character. Other cultures value girls' education less than boys, so girls are pushed to provide domestic services.
The growth of a low-paying informal economy. This macroeconomic factor explains acceptability and demand for child labor.
⚖️ Child Labor Laws Today
Don't forget to mention current labor laws and regulations in your child labor assignment. You can mention slavery and human trafficking linked to the issue even today. You may refer to international laws or analyze legislative acts in different countries.
For example, the Fair Labor Standards Act determines age restrictions, jobs allowed for teenagers, and necessary paperwork.
Other acts, programs, and initiatives you should mention are:
Convention on the Rights of the Child
Worst Forms of Child Labour Convention
Minimum Age Convention
Medical Examination of Young Persons (Industry) Convention
Australia's and UK's Modern Slavery Acts
National Framework for Protecting Australia's Children 2009-2020
International Program on the Elimination of Child Labor
Child Labor Deterrence Act of 1993
When writing about child laws against child labor, you may also explore the best and worst countries for children's work conditions.

You may also mention child labor incidents:
UNICEF's report on using enslaved children in cocoa production.
Child labor in Africa's cobalt, copper, and gold mines.
GAP, Zara, Primark, H&M's products made with cotton, which may have been picked by children. You can also find extra information on companies that use child labor.
Child labor in silk weaving factories.
Child Labor Essay Examples
Child labor's negative impact on human development . 
Child labor and social worker interventions . 
Child labor in the fashion industry . 
Child labor, its forms, and disputable issues . 
Child labor in Ghanaian and Bangladeshi industries . 
Ethics in business: child labor in the chocolate industry.  
Massive industrialization and modern child labor . 
Child labor's role in the global economy . 
Samsung and child labor: business ethics case . 
Child labor's role in westernization and globalization . 
Child Labor Essay Topics
Analyze the connection between poverty and child labor. 
Discuss the reasons for the high trafficking of children rates.  
Explain why child labor is among topical issues in the modern world.  
What can be done to reduce child trafficking rates?  
Explore the ways labor unions help to fight child labor.   
Describe the child labor laws around the world and evaluate their effectiveness.  
Analyze the cases of child exploitation in sweatshops in developing countries. 
Discuss the social issues connected with child labor .   
Examine the impact of child labor on children's physical and mental health.  
The role of UNICEF in the abolition of child labor and exploitation.  
Child trafficking as a primary human rights issue.  
The absence of adequate punishment is the reason for increased child slavery rates. 
 Analyze if current measures to prevent child exploitation are sufficient enough.  
Discuss how social media platforms facilitate child trafficking .   
Examine the social impact of child exploitation and trafficking .  
Describe how the attitude towards child labor depends on the specifics of the country's culture.  
Explore how Zara's use of child labor influenced its public image.  
What organizations deal with commercial child exploitation prevention?  
What can a healthcare professional do to help the victims of child exploitation ?  
Analyze the urgency of creating an effective program for the recovery of child trafficking victims .  
Discuss the laws regulating child labor in different countries.  
Explain the connection between the level of education in the country and child labor rates.  
The role of parents in the success of child labor and exploitation prevention.  
Explore the history of child labor.  
Can labor be the way to teach children about basic life skills?  
The disastrous effect of child trafficking on the mental health of its victims.  
Discuss the problems connected with child trafficking and exploitation investigation. 
Examine the cases of using child soldiers in modern armed conflicts.  
Analyze the role of international organizations in saving child soldiers .  
The use of abducted children as frontline soldiers in Uganda.  
What can be done to overcome the issue of child soldiers in the near future?  
Discuss what fashion brands can do to prevent the use of child labor in overseas sweatshops .   
Explain why young workers are more vulnerable to exploitation compared to adult workers.  
 Explore the issue of child labor and exploitation in the Industrial Age .  
Analyze how child labor affects the education of children . 
Describe the business ethics of child labor.  
Who is responsible for the use of child labor at tea plantations?   
Examine the reasons for using child labor in mining in the 19 th century . 
Employing child labor as one of the most widespread violations of children's rights .  
Discuss the motives that push children to participate in labor.  
How old were you when you got your first job? Was it hard? Share with us your experience and advice in the comments below! Send this page to those who might require help with their child labor essay.
Child Labor Issues and Challenges: NIH  
Child Labor: World Vision Australia  
Essay Structure: Harvard University  
Child Labor: Human Rights Watch  
Child Labor: Laws & Definition: History.com  
Child Labor: Our World in Data  
History of Child Labor in the United States, Part 1: Little Children Working: US Bureau of Labor Statistics
Share to Facebook
Share to Twitter
Share to LinkedIn
Share to email

can u give me a Topic Sentence please
Hello! Try our Topic Generator: https://custom-writing.org/writing-tools/topic-generator
this does not help at all
Thank you for the feedback, Emma!
Do you mind if I quote a few of your posts as long as I provide credit and sources back to your weblog? My website is in the exact same niche as yours, and my visitors would genuinely benefit from some of the Infomation you provide here. Please let me know if this okay with you. Thanks!
Hey, Louisa! Sure thing, always happy to provide valuable information 🙂
Recommended for You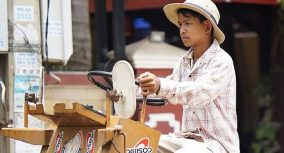 How to Write a Dissertation Critique: Examples & Guide 2023
Dissertation critique writing develops the students' critical and logical thinking abilities. When composing, the students learn to analyze the works conducted by other researchers. To critique a dissertation, you should: Thoroughly read the paper.Take notes and summarize the text (you can even try and use auto summarizer for that).Interpret and...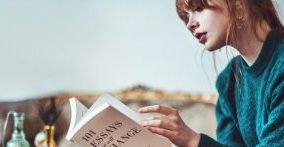 How to Write an Opinion Essay: An Ultimate Guide + Examples
An opinion essay is a formal piece of writing which presents the author's point of view on a particular subject supported by reasoning and examples. The opposing viewpoint is also suggested, but it is followed by arguments that show its inconsistency. Take a look at the guide prepared by Custom-writing experts to...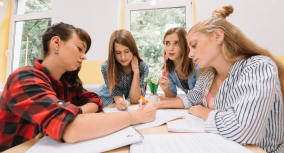 How to Write a Discursive Essay: Tips to Succeed & Examples
So, you need to accomplish your discursive essay writing. The typical questions most students ask are: How do you write it? What is discursive essay? A discursive essay is an academic paper that involves a discussion on a particular topic. It is usually assigned to college students. You may be...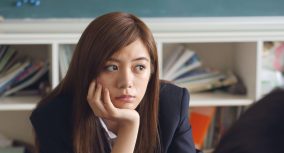 How to Write a Good Narrative Essay: Tips, Examples, & Step-by-Step Guide
How to write a narrative essay? To do that, you need to know what a narrative essay is. It is an academic text usually written as a story and containing all the usual elements of a story. Narrative essays are often personal, experiential, and creative. Still, they should be made...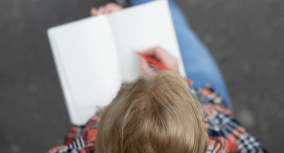 College Essay Writing 101—the Comprehensive Guide [2023]
So, you can't wait to get into college and join a fraternity, sorority, or student union. Well, we have some incredibly useful tips and helpful information for college admission essay writing! Remember: getting into college takes more than money. And outstanding essays get you great college scholarships!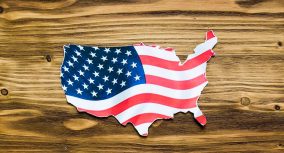 Americanism Essay: Examples, Tips & Topics [2023 Update]
It's not hard to see why Americanism is one of the most popular essay topics. The concept of Americanism is in the center of the US identity. Writing an essay about it is an excellent way to find out more about this great country.
Take 10% OFF— Expires in h m s Use code save10u during checkout.
Chat with us
ALISA Bot AI-powered assistant
Smart Chat Chat, FAQs, files
Self-service options
Search FAQs Fast answers, no waiting
Ultius 101 New client? Click here
More options
ALISA Chatbot
Messenger
Live Chat specialist
International support numbers

For reference only, subject to Terms and Fair Use policies.
Learn more about us
Future writers
Explore further
Ultius Blog
Essay on child labor.

Select network
This sample argumentative essay from Ultius concerns itself with American labor legislation and the success of American labor laws in the last century; it argues that child labor laws are satisfactory and need no serious overhaul at the moment.
Child Labor in the U.S.
Child labor, defined as the employment of children less than a legally specified age, has come a long way in the United States and the rest of the developing world over the last century. The inadequacies of child labor legislation has long been chronicled in poetry and literature, with Charles Dickens as an advocate against child exploitation in the workplace. The US has passed several federal laws, including the Fair Labor Standards Act, to improve the standards of work for children and all workers. Many states have also passed their own laws, which further improve standards. These laws mandate that children be a certain age before they are allowed to work, and that they work in safe conditions, for reasonable amounts of time, and for fair pay. This considered, I believe that child labor laws in the United States have advanced to a satisfactory level, and currently are in need of no further changes or additions.
The Fair Labor Standards Act of 1938
The Fair Labor Standards Act of 1938 set the following criteria:
A minimum age for employment at 14-years-old
16-years-old for employment during school hours
18-years-old for occupations deemed to be too dangerous for minors
This act has been amended many times to accommodate changing time schedules and economic circumstances. Occupations that have been deemed too dangerous include, but are not limited to:
Manufacturing or storing of explosive materials
Operating heavy machinery
Exposure to radioactive material
The Fair Labor Standards act limits children under the age of 16 to:
Working 3 hours a day on school days and
No more than 18 hours in a school week
8 hours on non-school days
40 hours in a non-school week, between 7 a.m. and 7 p.m., except for during summer vacation, when nighttime work hours are extended to 9 p.m.
The act also mandates that minors must receive no less than $4.25 per hour for their first 90 days, at which point their pay grade must be raised to $7.25 per hour, which is the current minimum wage.
State mandated sanctions to labor legislation
Most state laws have added to the protection of our children by insisting that if the child is to be at work for 5 hours or longer, they must have a break period of at least 35 minutes in which they are given the opportunity to eat, rest, and refresh themselves. Once the child is 18 years old the employer is still required to offer this break period, but the child is allowed to deny it. If a minor is working more than an 8-hour shift, the employer is required to allow an extra 15 minute break and another half hour break at 11 hours.
Some states also further limit the amount of hours a child is allowed to work, and provide for exemptions from hour limitations in certain occupations and situations. Certain states allow 16 and 17-year-olds to work a night shift, i.e. 10 p.m.-5 a.m., if they do not have school the next day and have a parent's permission, however, this should be discouraged as the effects of overnight employment have proven to be detrimental to health . Most states also have laws that require the employer to obtain a certificate signed by either the child's school, a government office, or both, saying that the child is of age, capable, and eligible to work.
More to be done
The only changes I foresee being necessary to labor laws in the near future are possible increases in the minimum wages paid to both children and adults, and hours allowed, because of increasing economic hardship and other issues affecting the American economy . There are often circumstances where children work not because they want to, but because they need to help support their families. This could soon become a necessity to improve not only the working environment for our children, but their overall quality of life. It is important to keep in mind that children must not be allowed to work more than what allows them to keep up with their schoolwork, and must be kept out of dangerous jobs at all costs, but some allowances may need to be made in the not too distant future.
All of this taken into consideration, I believe that child labor laws in the United States are at a satisfactory level for the time being and currently no update to the regulations are required. That being said, child labor laws must continue to do what they have done over the last century, and grow with the economic and social changes that are bound to occur. While many issues in modern culture sadly go unremedied, child labor, at least in America, has been effectively corrected and monitored. Thankfully, the woes imparted upon young workers like those seen in Dickens' Hard Times , are a thing of the past.
"Child Labour." Encyclopædia Britannica . Encyclopædia Britannica Online. Encyclopædia Britannica, Inc., 2013. Web. 29 Mar. 2013. <http://original.search.eb.com/eb/article-9024058>.
"Fair Labor Standards Act." Encyclopædia Britannica . Encyclopædia Britannica Online. Encyclopædia Britannica, Inc., 2013. Web. 29 Mar. 2013. <http://original.search.eb.com/eb/article-9033576>.
"Youth & Labor." U.S. Department of Labor . N.p., n.d. Web. 29 Mar. 2013.
https://www.ultius.com/ultius-blog/entry/essay-on-child-labor.html
Ultius, Inc. "Essay on Child Labor." Ultius | Custom Writing and Editing Services. Ultius Blog, 18 May. 2013. https://www.ultius.com/ultius-blog/entry/essay-on-child-labor.html
Copied to clipboard
Click here for more help with MLA citations.
Ultius, Inc. (2013, May 18). Essay on Child Labor. Retrieved from Ultius | Custom Writing and Editing Services, https://www.ultius.com/ultius-blog/entry/essay-on-child-labor.html
Click here for more help with APA citations.
Ultius, Inc. "Essay on Child Labor." Ultius | Custom Writing and Editing Services. May 18, 2013 https://www.ultius.com/ultius-blog/entry/essay-on-child-labor.html.
Click here for more help with CMS citations.
Click here for more help with Turabian citations.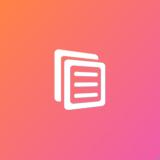 Ultius is the trusted provider of content solutions and matches customers with highly qualified writers for sample writing, academic editing, and business writing.

Tested Daily
Click to Verify
About The Author
This post was written by Ultius.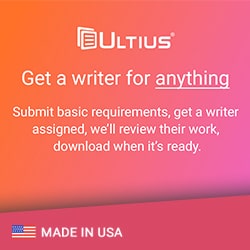 Writer Options
Custom Writing
Business Documents
Support Desk
+1-800-405-2972
Submit bug report
A+ BBB Rating!
Ultius is the trusted provider of content solutions for consumers around the world. Connect with great American writers and get 24/7 support.
© 2023 Ultius, Inc.
Refund & Cancellation Policy
Free Money For College!
Yeah. You read that right —We're giving away free scholarship money! Our next drawing will be held soon.
Our next winner will receive over $500 in funds. Funds can be used for tuition, books, housing, and/or other school expenses. Apply today for your chance to win!
* We will never share your email with third party advertisers or send you spam.
** By providing my email address, I am consenting to reasonable communications from Ultius regarding the promotion.
Past winner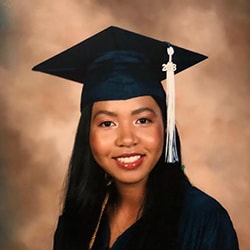 Name Samantha M.
From Pepperdine University '22
Studies Psychology
Won $2,000.00
Award SEED Scholarship
Awarded Sep. 5, 2018
Thanks for filling that out.
Check your inbox for an email about the scholarship and how to apply.
StudyDriver in your Smartphone!
Argumentative Essay against Child Labour
The rise in globalization has led to the rapid growth in the integration of societies and national economies further allowing businesses to operate on a global platform. Everest Pashmina is one such company located in Nepal that has dominated the pashmina export business. However, doing business in a diverse economy involves dealing with multiple stakeholders with varying socio-economic, and political values, experiences, and backgrounds which can bring in both opportunities and challenges for a business. Therefore, throughout the paper, I will be discussing a serious moral issue related to the use of child labour in Pashmina factories of Nepal. Further analysis will also be done based on ethical theories and discussing possible paths that could lead to the most optimal solution from an ethical and financial point of view. The solution will be mainly geared towards reducing child labour. This decision is being considered not only on the basis of the company's reputation but to also devise a proactive response to try to reduce child labour as a global citizen and not just a Pashmina company.
Nepal is a developing South Asian and landlocked country between the largest economy and fastest-growing economy in the world China and India respectively. International trade plays a crucial role in the economic growth of Nepal and represents nearly 50% of the GDP. Pashmina, which is the finest, lightest and warmest wool found in nature, is the nation's third-largest overseas export product. Almost every winter accessory is made using Pashmina wool. In order to make these final products, the entire process is arduous and time-consuming. The first part of the process involves extracting the wool from the Himalayan sheep which is then collected, dried, cleaned, and finally coiled into a yarn. In the second process, the yarn is washed, dyed (if necessary), and weaved into the product. Finally, the product is tweezed, washed, necessary designs (prints, embroidery) are included, and packaged.
Nepal also has the major problem of political instability and traditional caste system due to which income disparity, economic and gender inequality have always existed and still continues to exist. Pashmina factories are labour intensive and have high demands for workers. So, the demand is fulfilled by supplying people from low-income families into the workforce. According to the Central Bureau of Statistics (CBS), about 21.6% (6 million) of Nepal's population is still living under the poverty line. Due to high poverty rates, Nepalese children from a very young age are expected to contribute to the income source of the family. According to the United States Department of Labor, 34% of Nepalese children are involved in some type of child labour. So, in many cases, they work alongside their parents in factories. Similarly, because of the lack of education and job opportunities in Nepal, many parents want their children to join them at work. This is because they think providing their children with skills such as embroidery instead of going to school will be helpful in easily getting a job in the same line for them in the future.
The company I am focusing on is a handicraft exporting company known as the Everest Pashmina Knitting & Weaving Industry. It is the number one Pashmina exporting company in Nepal and the award for the highest exporter was received by the company for the 15th consecutive time in 2019. Without a doubt, the company is majorly contributing to Nepal's GDP being a country that is heavily reliant on trade for economic growth. However, the use of child labour is prevalent in the factories of Everest Pashmina because I have personally witnessed it while walking past their factory which is located about an hour away from my home. I saw young girls sitting down with women making the embroidery patterns on the shawl while boys were in the yard with other men mixing chemicals and dying the Pashmina. It was mind-boggling to see it even though scenes like these are very common in Nepal. I could see it because the doors were open and this supports the whole idea of child labour being socially accepted in Nepal. However, the problem of child labour for an international exporting company goes beyond their profits and directly sheds light on the company's ethical stance.
Despite child labour being extensively common in Nepal, Everest Pashmina being a well-renowned company faces an ethical dilemma. The company is in a position where two right situations conflict which is discussed below:
Individual vs Community: In this dilemma, there is a struggle between the needs of the individual and that of the community. Here, the individual is the company and the community is the children who work for the company. Being an exporting company their main goal is to maximize their production which will lead to an increase in exports. So, it is right for the company to use child labour as their inclusion in the workforce will help the company achieve its goal of production maximization. However, at the same time, children will be giving up their school time to work in the factory. So, it is also right for the children to get an education, increase their own productivity and broaden their knowledge which will help them get better jobs in the future.
Short term vs Long term: Within this dilemma, the company has the struggle of satisfying their current needs and that of the future. Almost everyone in Nepal is aware that children from low-income families need these jobs to support their families. So, in the short term, it is right for the company to satisfy the demands of the children by hiring them for the job. Accordingly, the company does become a source of income but exposes the company to long term reputational, legal, and financial risk. The export business is very competitive and the information regarding child labour use possible will be divulged unexpectedly. So, it is right for the company not to involve children as satisfying their needs directly puts a risk to the business.
Truth Vs Loyalty: Despite it being known that child labour is common in Nepal, customers mainly located outside of Nepal are unaware about the use of child labour in the manufactruing process of the products they use. As customers, when we are offered good products at an affordable price, we hardly question the low price. However, if the customers are made aware about the use of child labour then without a doubt some customers would not want to buy the product. So, in this case it is right for the company to be truthful to their customers and not use child labour in factories. However, at the same time the children along with their parents and even the Nepalese government is heavily reliant on the company for income. So, it is also right for the company to be loyal to both the government and its employees (children) by providing them opportunities for consistent income flow.
In Nepal, there are laws that prohibit child labour. One of the most important international agreements made was based on the Convention of the Rights of the Child (CRC) in 1990. Article 32 of the CRC deals specifically with child labour: "States Parties recognize the right of the child to be protected from economic exploitation and from performing any work that is likely to be hazardous or to interfere with the child's education, or to be harmful to the child's health or physical, mental, spiritual, moral or social development." However, the problem in Nepal is that laws are passed and no follow up is done to see if it really is being implemented by businesses. So, because of the leniency and lack of responsibility, everyone disobeys the law.
To further analyze the situation it is important to approach it from an ethical framework. So, the ethical frameworks I will be using for the problem of child labour are:
Utilitarian framework: This framework focuses mainly on the outcome and is concerned with the greatest net good for the greatest number. In this case, the greatest number includes the employees involved. As mentioned above, despite the existence of laws, children are included in the workforce and are hence considered as employees. So, being an employee directly benefits the children as they can now support their families through the pay they receive. In this case, for the Utilitarian the greatest number is being benefited. So, solely focusing on the outcome child labour is not wrong and would suggest the company to involve children. They can further even reverse the situation of child labour by showing the company as doing a good thing and working towards for the best interest of the people and society in which they operate in by improving their economic conditions. Additionally, choosing to remove children from the workforce for the Utilitarian would be unethical especially if the child is contributing largely to the family's income. So, the right thing to do for the company under this framework is to continue to use child labour as the outcome largely benefits the greatest number.
Deontological Framework: The framework also known as Kantian ethics is based on duty and rights. While using this framework for decision making it is important to consider choosing the course of action you would wish everyone to take in the situation you are in. So, the Kantian would argue that despite operating in a nation where child labour is not only acceptable but is required for economic reasons, including children in the workforce is unacceptable. This is because it violates the child's right to education further hindering their development and well being as they are exposed to work pressure. The Kantian can further go on to personally connect the top-level executives with the children by suggesting the executives for once to place themselves in the children's place to consider the difficulties and pain they are going through at such a young age. Accordingly, the right thing to do under this framework would be not to use child labour as it is immoral and violates the fundamental rights of the children.
Overall, the company is in dilemma on how to address the problem of child labour in a society which accepts it and simply choosing to put an end to by removing children from the workforce would further worsen the poverty situation of the people. So, the third option to the ongoing situation would be to solve the problem of child labour in a way that also addresses its root causes: poverty and illiteracy.
By seeing the problem from a first-hand perspective and considering the analysis from the above mentioned ethical frameworks, it can be understood that child labour is a systematic problem that is extremely difficult to solve as its deep-rooted cause — poverty which is yet another unsolvable global issue. While the political system in Nepal does need a huge overhaul, I am a strong believer in the fact that this needs to and can only happen in unison with changes done at the individual level. Every individual commitment is valuable and required. So, while Everest Pashmina cannot entirely change the system it can take the necessary steps to minimize child labour. Before moving on to the solution, some of the important things to be considered that are mentioned above are:
Due to poverty, children are compelled to work.
Many parents are illiterate. So, they encourage their children to work with them as they see it much beneficial.
Child Labour laws in Nepal exist but are not followed as there are no repercussions for disobeying the laws
Choosing to entirely end child labour would further worsen poverty rates
Ensuring safety of the workplace is a must
So, the company should move forward by considering these five main factors and implement a realistic solution that has both short and long term benefits for both the business and children.
I am aware that addressing the problem of child labour is complex and challenging. So, with this in mind, the third option I propose is by starting an educational program cooperatively with the government that directly aims at minimizing child labour by providing education which will eventually alleviate poverty. I believe that the government of Nepal will be compelled to work with the company if it explicitly mentions their contributions to the country's GDP. Apart from government support, investment is required. So, Everest Pashmina can make a collaborative approach of working with external stakeholders (customers and community) by doing the following:
Fundraising/ Social Awareness Events: Child labour is a societal problem which requires collaborative efforts. The public also needs to be both involved and informed of the efforts made by the company and social awareness events can help achieve this goal. While at the event Everest Pashmina can voluntarily ask people for donations with the guarantee of them being regularly updated through progress reports about their impact towards a greater social good. While Nepal is considered a poor nation, some people are exceptionally affluent and they do attend many social events. It is all about trying to make an effort and people in the event recognizing the effort will most likely donate if not for the effort for their own philanthropic choice.
In-store donations: Most customers shop in physical stores where they can actually feel and experience the use of Pashmina products. So, during check out the store can include an option of voluntary donation for the program before they sign their purchase receipt in the card swipe machine.
In order to alleviate poverty, providing education to future generations is a must. In fact, this solution is also in the best interest of the children. So, education should be a priority as it not only reduces the time spent in factories but will provide children with the skills and knowledge which will provide them with better opportunities and for once allow them to dictate their future. The company will essentially be equipping them to take on the world.
According to the Nepal Child Labour report, It is estimated that nearly 40% of working children work up to 14 hours a week, 36% work from 15 to 28 hours and about 15 %work from 29 to 42 hours. This indicates direct harm on the psychological and physical wellbeing of children due to extensive labour work during their development stage. So, the first step to providing education is minimizing work pressure by providing work flexibility which allows children to attend both school and work. Likewise, another important thing to be considered is to make education accessible. In Nepal, public transportation is really bad and unsystematic. Children in many parts of Nepal have to walk through difficult paths during extreme weather events just to go to school. One in ten students in the outskirts of the capital city have to cross a river on a cable to come to class. So, the company should use the funds they earned through the social event and in-store donations to build a school which is in a commutable and safe distance from the factories. This is better for all as it is much more time-efficient allowing the children to get back to work at the appropriate time which will increase production compared to if the children had to walk for a longer distance.
An important factor to realize is that while providing education is a huge step towards addressing child labour, it can only be achieved when the children are encouraged to go to schools. This is because I know that some children work in hopes of helping their parents and siblings, especially when they only have one parent remaining. So, parents play a crucial role in making this program successful by encouraging their children to attend school. In some families it is extremely difficult to encourage parents to do so because of immediate financial needs. So, it is equally important to make parents aware of the importance of education. For this, the company should host an event that focuses on informing people the need of educating their children and the long term benefits it can have on the entire family. To further show that the company is truly invested in the future of their children, I believe setting up a scholarship program (through government aid) where a few exceptional children will be sent to colleges in countries like America would serve as an encouragement to pursue education. This will encourage children to be hardworking students. Furthermore, the company can also provide white-collar jobs within the company once the children complete their education (through the scholarship program or locally). As they get older and educated, they could even become the factory manager or choose a different path of being teachers in their schools and give back to the community.
Along with providing education, it is imperative for the businesses to be responsible for the health and safety of their workers. The working conditions of the factories are considered by customers when making purchasing decisions. With increasing economic inequality, everyone is looking to satisfy their needs at an affordable price but this necessarily won't stop them from making an ethical choice. Personally, my mother and I both use Pashmina products but we do not buy it from Everest Pashmina. We instead buy it from a company named Moonlight Pashima. As I mentioned before, factories in Nepal are not really concealed as the doors are swung open. So, our decision is based solely by observing the working conditions of the children in the factory of Moonlight Pashmina which is safe. They are provided with masks and glasses which I clearly did not see when the young boys were dying the Pashmina at Everest Pashmina's factory. So, the company should also be focused on minimizing any harm not only to the children but every employee. So, they need to provide all necessary protection such as masks, gloves and such to prevent the children and their parents from hazardous conditions. Creating this option to work under safe conditions will not only help the families, but it would serve as a split in the road breaking the cycle of poverty.
The problem of child labour has consequences for businesses, but it is also one of the important income sources many families in developing nations depend on for survival which is why it will continue to exist. However, the responsibility to acknowledge and address it must be taken by someone. Thinking in the shoes of the child and attempting to take the collaborative initiative of starting the educational program that addresses the problem of child labour and its root cause - poverty is imperative. So, I strongly believe that as a nationally recognized company, Everest Pashima with its influence has the potential to make a positive impact and motivate other companies also to balance profit and humanitarian efforts.                                 
Cite this page
Argumentative Essay Against Child Labour. (2021, Jul 01). Retrieved from https://studydriver.com/argumentative-essay-against-child-labour/
"Argumentative Essay Against Child Labour." StudyDriver.com , 1 Jul 2021, https://studydriver.com/argumentative-essay-against-child-labour/
StudyDriver.com. (2021). Argumentative Essay Against Child Labour . [Online]. Available at: https://studydriver.com/argumentative-essay-against-child-labour/ [Accessed: 28 Aug. 2023]
"Argumentative Essay Against Child Labour." StudyDriver.com, Jul 01, 2021. Accessed August 28, 2023. https://studydriver.com/argumentative-essay-against-child-labour/
"Argumentative Essay Against Child Labour," StudyDriver.com , 01-Jul-2021. [Online]. Available: https://studydriver.com/argumentative-essay-against-child-labour/ . [Accessed: 28-Aug-2023]
StudyDriver.com. (2021). Argumentative Essay Against Child Labour . [Online]. Available at: https://studydriver.com/argumentative-essay-against-child-labour/ [Accessed: 28-Aug-2023]
Argumentative Essay Against Child Labour. (2021, Jul 01). Retrieved August 28, 2023 , from https://studydriver.com/argumentative-essay-against-child-labour/
Save time with Studydriver!
Get in touch with our top writers for a non-plagiarized essays written to satisfy your needs
Stuck on ideas? Struggling with a concept?
A professional writer will make a clear, mistake-free paper for you!
Leave your email and we will send a sample to you.
Please check your inbox
Interested in this topic?
Please indicate where to send you the sample.
Hi! I'm Chatbot Amy :)
I can help you save hours on your homework. Let's start by finding a writer.
An official website of the United States government
The .gov means it's official. Federal government websites often end in .gov or .mil. Before sharing sensitive information, make sure you're on a federal government site.
The site is secure. The https:// ensures that you are connecting to the official website and that any information you provide is encrypted and transmitted securely.
Publications
Account settings
Advanced Search
Journal List
Ind Psychiatry J
v.27(1); Jan-Jun 2018
Challenges and perspectives of child labor
Amir radfar.
College of Graduate Health Studies, A.T. Still University, Mesa, Arizona, USA
Seyed Ahmad Ahmadi Asgharzadeh
1 Faculty of Medicine, Babol University of Medical Sciences, Babol, Iran
Fernando Quesada
2 Department of Medicine, Universidad de El Salvador, San Salvador, El Salvador
Irina Filip
3 Department of Psychiatry, Kaiser Permanente, Fontana, California, USA
Child labor is one of the oldest problems in our society and still an ongoing issue. During the time, child labor evolved from working in agriculture or small handicraft workshops to being forced into work in factories in the urban setting as a result of the industrial revolution. Children were very profitable assets since their pay was very low, were less likely to strike, and were easy to be manipulated. Socioeconomic disparities and lack of access to education are among others contributing to the child labor. Religious and cultural beliefs can be misguiding and concealing in delineating the limits of child labor. Child labor prevents physical, intellectual, and emotional development of children. To date, there is no international agreement to fully enforced child labor. This public health issue demands a multidisciplinary approach from the education of children and their families to development of comprehensive child labor laws and regulations.
INTRODUCTION AND HISTORICAL FACTS
Child labor is an old problem well rooted in human history. Children were exploited to various extents during different periods of time. The problem was common in poor and developing countries. In the 1800's, child labor was part of economic life and industrial growth. Children less than 14 years old worked in agriculture, factories, mining, and as street vendors.[ 1 ] Children from poor families were expected to participate to the family income, and sometimes they worked in dangerous conditions in 12-hour shifts.[ 1 ]
In the 1900's, in England, more than a quarter of poor families lost their children to diseases and death, endangering their extra financial support.[ 1 ] Boys worked in glass factories in high heat in three shifts because the furnaces were kept fired all the time to increase productivity, while girls were forced into prostitution. In 1910, it was estimated that more than two million children in the United States were working.[ 1 ]
With the increase of education, economy, and the emergence of labor laws, child labor decreased. However, child labor is still a widespread problem in many parts of the world in developed and developing countries. With the development of agriculture, children were again forced to be employed mostly by the families rather than factories. The main cause of child labor is the lack of schools and poverty.[ 2 ]
Per International Labor Organization (ILO, 2002), in the world, there are 211 million children laborers, 73 million under 10 years of age, 126 million children work in the worst forms of child labor, and more than 8 million are kept as slaves for domestic work, in trafficking, armed conflict, prostitution, and pornography. More than 20,000 children die yearly due to work-related accidents. Nearly, one-third of the world's children work in Africa.[ 3 ] Countries such as India have made efforts to tackle the worst forms of child labor. Despite this, 56.4% of children aged 5–14 work in agriculture and 33.1% work in industry.[ 4 ] Indian children are forced into labor to pay family debt. They work sometimes in hazardous environments, being forced into commercial sexual exploitation, human trafficking, or forcibly recruited or kidnapped to be part of terrorist groups.[ 4 ]
Child labor is morally and ethically unacceptable. United Nations Children's Fund (UNICEF) was the first international body that signed in 1989 the Convention on the Rights of the Children. It is for the first time in history when children are seen as humans with rights rather than economic assets of their parents. Child labor was defined as labor that harms the health of the children and deprives them of education rights. This law does not exclude children that work for their families.
ETHICAL FACETS OF CHILD LABOR
Child labor has many facets from the ethical point of view. Autonomy, beneficence, justice, nonmaleficence, privacy, and veracity are endangered during child labor.[ 5 ] Utilitarianists would support the idea of child labor as long as they are the sole providers for the family and without their income, the family would not survive and as long as the labor is voluntarily provided. The ends justify the means. Forced child labor is unethical because it is against the autonomy of the children. The consent of the working child is mostly manipulated by the parents. To give consent, a child needs to understand the situation, the consequences, and voluntarily agree to work. Children of young age, who have a less than fully competent capacity, can assent to an action by getting involved in the decision-making process. Children fall easy victims to unfair job conditions, and they do not have the power to stand-up against mistreatments.[ 6 ] The maleficence of this act has long-term physical, psychological, behavioral, and societal consequences. Even if they are lacking the competency of making informed decisions, they are considered individuals with autonomy that should be protected and safeguarded.[ 6 ]
Child labor is more common in developing countries where more than 90% of children live.[ 3 ] Child labor in developing countries affects 211 million children.[ 3 ] The continent with the highest child employment rate is Asia with 61%, followed by Africa and Latin America. Nearly 41% of the children in Africa are below 14 years old, followed by Asia with 22% and Latin America 17%.[ 3 ] India has made progress in reducing the child labor. However, more than 4 million children in India between 5 and 14 years old work more than 6 hours a day, while about 2 million children aged 5–14 work 3–6 months in a year.[ 4 ]
CULTURAL BELIEFS AND CHILD LABOR
Cultural beliefs have an important role in encouraging child labor. In developing countries, people believe that work has a constructive effect on character building and increases skill development in children. There is a tradition in these families, where children follow the parents' footsteps and learn the job from an early age. Some cultural beliefs may contribute to the misguided concept that a girl's education is not as important as a boy's education, and therefore, girls are pushed into child labor as providers of domestic services.[ 7 ] In India, not putting a child to work means the family would not make enough income to sustain their living. Sociocultural aspects such as the cast system, discrimination, and cultural biases against girls contribute to child labor.[ 4 ]
RELIGION AND CHILD LABOR
It is generally accepted that parents have the fundamental right to educate and raise their children. Parents almost always try to act in the child's best interest at the best of their knowledge and beliefs. In doing so, they are reasonably motivated by their intellectual growth, social development, and at times by spiritual salvation. Oftentimes, parents seek guidance in religion to shape the upbringing of their children and to enhance their progress. Hard work is among others, an important religious value to instill from a young age.
Krolikowski found that Christian children were the least likely to work, while Muslim children, children with no religion, and children affiliated with a traditional African religion were more likely to work than Christians.[ 8 ] The 40% higher incidence of child labor among Indian Muslims compared with Indian Hindus is due perhaps to the impoverishment of Muslim community.[ 4 ] Amish people's life is also regulated by religious values. They believe that work and faith bring people closer to God.[ 9 ] Amish children are initiated from childhood into apprenticeship to learn the trade, and beyond eighth grade, they have to provide like an adult for the community. Education of children beyond eighth grade is considered a threat to the community values. The U. S. labor laws forbid children less than 16 years of age to work in hazardous places such as sawmill or woodworking. However, in 2004 an exception was made by the United States Department of Labor, who approved an amendment that allows Amish children between 14 and 18 years old to work.[ 10 ]
POLICIES AND CHILD LABOR
Child labor is rooted in poverty, income insecurity, social injustice, lack of public services, and lack of political will.[ 7 ] Working children are deprived from a proper physical and mental development. The millennium development goals (MDGs), issued in 2001 to implement the Millennium Declaration, set up commitments for poverty reduction, education, and women's empowerment. Persistence of poverty is the major cause of labor. However, child labor also causes poverty because it deprives the children from education and from a normal physical and mental development hampering a prosperous life as adults. The first MDG in addressing poverty is the elimination of child labor.[ 11 ]
The International Program on the Elimination of Child Labor (IPEC) was created by ILO in 1992 to progressively eliminate child labor. The priority addresses the worst forms of child labor such as slavery, prostitution, drug trafficking, and recruitment of children in armed conflicts.[ 12 ] IPEC is working with stakeholders from many countries to increase strengths and promote the fight against child labor. IPEC engage with multiple organizations, international and governmental bodies, community-based organizations, religious groups, private plural form businesses, children and their families.
Policy reform was promoted through country-based programs. The capacity building of institutions has been increased to better understand the obstacles and increase the ability of obtaining sustainable measures. These measures were meant to decrease child labor and bring children back in schools. In all these processes, statistical data were collected at the worldwide level, methodologies were set in place, and guidelines were created.
The Child Labor Platform was created as a business-led initiative by ILO in 2012, to identify the obstacles of the implementation of ILO conventions at the community level and to come up with solutions. This platform is a win-win situation for all parties involved: stakeholders as well children and their families. This platform offers training, research, and specialized tools to member companies, so they can carry out activities against child labor. Eliminating child labor is part of the corporates' social responsibility in line with their values and is what the society expects from them. This platform provides information how to get involved and how to find businesses that work collaboratively with the communities to solve the problem. Training and knowledge is a real value added for companies.[ 12 ] The Indian Government implemented a national project deemed to assist population to eradicate child labor, and set in place enforcements of criminal and labor law.[ 4 ]
ARGUMENTS FAVORING CHILD LABOR
Despite all these international and national measures against child labor, there are arguments in favor of child labor. Some argue that poor families would be even poorer without the supplemental financial contribution of children. Lack of money will deprive them of the basic needs of food and shelter which will decrease their survival rate. In addition, an increase in poverty would make children even more susceptible to exploitation.
The supporters of these ideas argue that the benefit of creating a safe workplace and allowing children to work is helpful in certain situations. They also emphasize that child work is not child labor as long as it does not interfere with schooling and children have safe workplace conditions with a limited number of hours per day.[ 13 ]
STAKEHOLDERS' ROLE AND CHILD LABOR
The stakeholders most directly affected are the children and their families. Children are working at the expense of their education and normal mental development. Education is important not only for the intellectual development but also for the empowerment and acquisition of new skills for adult life. The health of children is endangered by work in hazardous conditions, abuse, exhaustion, malnutrition, or exposure to toxic materials. The psychological harm leads to behavioral problems later on in life.[ 14 ]
Despite the implementation of laws and measurements at the international level, child labor still persists, and it is caused by the same factors as 100 years ago. There is a need to address poverty and access to education. To date, there is no international agreement to define child labor. Every country has different laws and regulations regarding the minimum age for starting working based on the type of labor. The lack of international consensus on child labor makes the limits of child labor very unclear.[ 15 ]
Therefore, it is mandatory to create international policies that adopt a holistic approach to free quality education for all children, including labor children from poor families. Education should be continued beyond the primary school level and should be done in a formal setting. Studies show that nonformal education is a necessary but not a sufficient prerequisite for permanently withdrawing children from work.[ 15 ] The public educational system should be expanded to accommodate laborer children who still do not have access to school. More schools should be built, more teachers should be trained, and more educational materials should be available. A special attention should be given to children living in exceptional geographical conditions and mobility should be provided at the cost of the community. Children who dropped out of school should receive adequate guidance and support, and a smooth reentry should be facilitated. The development of schools in the rural areas would decrease the load of children in urban schools. This will allow parents to accommodate children's needs without having to migrate in big cities.
Another phenomenon that should be addressed is the social exclusion. Children engaged in the worst forms of child labor come from the lowest strata of the society. International Labor Organization launched a project on Indigen and tribal people, who are the most targeted by social exclusion. This project promotes their rights and encourages building capacity among their community.[ 15 ] Proper enforcement of child labor policies and the focus on education can break the cycle of poverty that drives the children into labor.
Child labor is a public health issue with negative outcomes that demands special attention. A multidisciplinary approach is needed to tackle child labor issues. Per ILO, poverty is a major single cause behind child labor. Lack of affordable schools and affordable education is another major factor to force children to work. Certain cultural beliefs rationalize this practice and encourage child labor as character building and skill development for children. Some cultural traditions encourage child labor as footsteps to their parents' jobs. Socioeconomic disparities, poor governance, and poor implementation of international agreements are among major causes of child labor. Macroeconomic factors also encourage child labor by the growth of low pay informal economy. Child labor prevents the normal well-being including physical, intellectual, and emotional psychosocial development of children. This public health issue cannot be eliminated by only enforcement of child labor laws and regulations. Any comprehensive policies should engulf a holistic approach on the education of children and their families, investment in early childhood development programs, establishing public education task forces in rural areas, implementing policies with focus on increasing adult wages, and discouraging consumers to buy products made by forced child labor. As such, ethical practice requires protection of all rights of children and protective policies and procedures which support the provisions of ILO's standards.
Financial support and sponsorship
Conflicts of interest.
There are no conflicts of interest.
Acknowledgment
The authors wish to thank the University Writing Center at A.T. Still University for assistance with this manuscript.
About Project
Testimonials
Business Management Ideas
Essay on Child Labour
List of essays on child labour in english, essay on child labour – essay 1 (100 words), essay on child labour – essay 2 (250 words), essay on child labour – essay 3 (300 words), essay on child labour – essay 4 (400 words), essay on child labour – essay 5 (450 words), essay on child labour – essay 6 (750 words), essay on child labour – essay 7 (800 words), essay on child labour – essay 8 (1000 words).
Introduction:
Child Labour means indulging the children in arduous labour which affects their physical and mental development and exploiting their potential to grow up with dignity.
UNICEF Facts:
UNICEF shows that about 10.1 million children in India are engaged in Work , thereby constituting 13% of the workforce in India. The age limit of these children ranges between 5 to 14 years.
Challenges & Steps to Be Taken:
Child labour doesn't follow pattern and happens in all walks from within families to factories. Hence, the mindset of the society should be changed to emphasize that children must go to school and adults should be employed.
Conclusion:
Government should make stricter laws to eradicate child labour. NGOs should pitch in to these avenues and empower these children to a brighter future.
Any work that snatches away the dignity, potential and most importantly the childhood of a child is termed as child labour. Child labour has often been associated with work that is harmful to the physical as well as mental development of the child. Unfortunately, the most number of child labour cases in the world are reported from India every year. But what has eventually led us to adopt this otherwise disrespected practice?
CAUSES OF CHILD LABOUR:
Lack of social security, hunger and poverty are the fundamental drivers of child labour. The expanding gap between the rich and poor people, privatization of fundamental organisations and the neo-liberal monetary strategies are causes of significant areas of the population remaining out of business and without essential needs. This antagonistically influences kids more than some other age groups. A significant concern is that the real number of child workers goes un-distinguished. Laws that are intended to shield youngsters from unsafe work are ineffectual and not executed accurately.
MEASURES TO STOP CHILD LABOUR:
Elimination of poverty, the abolition of child trafficking and compulsory and free education and training can help diminish the issue of child labour. Strict implementation of work laws is additionally a basic requirement with the end goal to counteract abuse by organisations. Amendments in the present child labour laws are required to actually take control of the situation. The base of the age of fourteen years should be expanded to something like eighteen. Then only we can put an end to the continuous harassment faced by our kids and help them have a bright future not only for themselves for the nation as a whole.
Child labour is a social issue in India and abroad where kids are exploited by organized and unorganized sectors of industry. The issue of child labour is quite prominent in dominating countries like India where families belonging to poor or weaker sections push their kids to work to earn instead of educating them. Such kids are easy prey for industries that are always on the look for cheap labour. It is estimated that around 70-90 million children in India are engaged in some sort of industry work. Of the total number of children working in the industry. 15% is approved by the Child Labour Act while 85% of them are illegally employed.
Child Labour Act in India was introduced 10 years back to protect the rights of the children. Unfortunately, even after a recorded number of child labour in various industries, there has not been a single reported case of child exploitation or illegal child labour. There is no forum in place to protect their rights and expose the exploiters. Child labour is a crime to humanity as kids below the age of 18 years are pushed to work in coal industries, construction, fireworks and more. They are forced to work as domestic help, brick kiln workers and bid rollers against their abilities and without seeking their consent.
It is saddening to know that the country where children are regarded as the future are forced to work for money. Another staggering fact is that children belonging to the affluent family takes up job in industries out of excitement and to earn extra money. In short, cultural and economic factors interact in India to encourage kids to work.
The issue of child labour can be dealt with only after understanding the real cause behind kids working in the industries. The children should be encouraged to speak up for themselves and say no to child labour.
Child labor is an important topic that is being debated as a serious social issue all around the world. Keeping the society aware of this issue will help to avoid such illegal and inhuman activity from destroying the lives of many children.
Child Labor is something that replaces the normal activities a child, like education, playing, etc., by economic activities. These economic activities may be paid or unpaid work, which benefits the family of the child or the owner the child work's for. The age limit is restricted to fourteen years or even seventeen years in case of dangerous works.
Reason for Child Labor:
Children may be forced to do child labor because of poverty and financial problems in their family. Many owners accept child labors since they only need a less amount as salary or even some accept non-monetary jobs too.
Children are often made to do such hard jobs by their irresponsible parents. They send their kids for domestic works for the money as well as for food they get through these works. These demanding works often spoil the childhood and give a harder way of living to the kid.
Parents allow their children for such jobs because of lack of awareness too. When they are too poor to take admissions in schools and the lack of good schools in their locality may also lead to such activities.
Types of Child Labor:
Not all form of jobs done by children are considered as child labor, but there are some things to note while categorizing them. Whether the job done mentally, morally, physically and socially affect the child in a dangerous way? Does the job done affect their education and other childhood activities like playing? The job they do shouldn't be both tiring and excessive that they are forced to avoid other activities they should be doing in their age. These are the characteristics of Child Labor.
In extreme ways, there are owners who treat children like slaves and separate them from their families to do such hard jobs. Whatever be the job done, child labor depends on the age of the kid involved, type of activity and hours of work they do per day.
As a conclusion, children are meant to be enjoying their childhood and should be allowed to educate themselves at early ages. There are many schemes introduced by the government to reduce such child labors like providing free education and taking severe actions against those who promote child labor.
Child labor is illegal exploitation of children below the age 18. It is a cognizable criminal offense. Indian Child Labor (Prohibition and Regulation) Act, 1986 and subsequent amendment of CLPR Act1986 prohibits employing children below the age of 14. Children under the age of 14 even should not be employed as domestic help. However, children between 14 and 18 categorized as 'adolescent' and can be employed if it does not violate the Factories Act, 1948.
Child labor is a bane to any country. It is a shameful practice and rampant more in developing and underdeveloped countries. Child labor is a hot topic in India among intellectual communities and political circles; still this social evil is seamlessly being practiced in our country, with the blessing of bureaucracy and political patronage. It is high time to eradicate child labor from our society and punish the unscrupulous people who have been continuing the evil practice.
The development of any nation begins with the welfare of children. At an age adorned with colors and pranks, the tiny tots wither away their innocence in hazardous working conditions devoid of any childish fantasies.
At a tender age, the toddlers take up responsibilities to feed their families, and there could be many reasons that might have forced the children to work as a breadwinner. They strive hard day and night to feed their entire family. They sacrifice their lives, for their family even without knowing the personal repercussions in their later life.
This trend must have to stop at any cost. A practical solution to keep this social menace at bay is to organize awareness programs and introduce stringent laws which force children not to work or employ them as child labor. Some unscrupulous and merciless people appoint them because of cheap labor, as they have no bargaining power or no other choice but to succumb to their destiny.
Parents from the vulnerable section required proper advice and counseling to make them understand the importance of education. The government should come forward to identifying such families by offering social security without cast and religion consideration. The government should provide free boarding education for such financially backward communities, irrespective of any consideration. The only consideration must be their financial status.
Moreover, the existing laws pertaining to child labor must have, and if required, a proper amendment should be made to the Child Labor Act to stop the social evil system. Then only our dreams of a child labor free India, come true.
Greedy employees, poverty, poor financial background, lack of education are the main reason for child labor. It is the responsibility of government, social organization and society to address the issue for finding a permanent solution. Children are the asset of the nation. When they fail, the country fails, period.
One of the cruelest crimes that are done to the children is the child labor in which the kids are forced to do work at a tiny age. They are compelled to earn like adults for supporting their families economically. As per the International Labour Organization, the children who have not attained the age of 15 should not get forcefully involved in any kind of work.
Employing children in work at an early age make their childhood deprived of the right to education along with the lack of mental, physical and social welfare. Child labor is prohibited in certain nations, but still, it is a global concern in maximum countries for rescinding the kid's future predominantly.
As per the Indian law, the children under the 14 years of age should not be hired to any work at the workshops, organizations or restaurants. Their parents cannot also force them to do any job.
Different Causes of Child Labour:
There are numerous causes of child labor like repression of child rights, poverty, improper education, limited rules and laws on child labor, etc. The reasons for the child labor are almost the same in different nations.
The following are the various causes of child labor:
i. The high level of unemployment and the problem of poverty in developing countries are the primary cause of child labor. As per the statistics of U.N. in the year 2005, over 1/4 th of the people globally are living below the poverty line.
ii. The lack of right to regular education is one of the reasons for child labor in numerous nations. According to the research done in the year, 2006, nearly 76 million kids have not seen the face of the school.
iii. Violating the regulations about the child labor has also provided the way to enlarge this problem in developing nations.
iv. Insufficient social control has resulted in an increasing percentage of child labor in the region of domestic work or agriculture.
v. Small kids have to get involved in the child labor to add up in the income of their family so that they can eat food for at least two times a day.
vi. They are employed by the industries at the decreased labor expenses to get extra work done.
Probable Solutions to the Child Labour
With the purpose to eradicate the problem of: child labor from society, there is the necessity to follow certain effective way out on a serious basis to protect the future of an emerging nation.
Below are some probable solutions to avoid the issue of child labor:
i. Constructing new unions might benefit in stopping child labor since it will inspire more people to support against the point of child labor.
ii. The parents should consider the education of their children as the priority from their childhood. In this movement, the schools should also cooperate by providing free education to the children without any obstruction.
iii. There should be a high level of social awareness regarding child labor with the accurate statistics of enormous damage in the future for any emerging nation.
iv. Every single family should earn their minimum earnings with the purpose of surviving and preventing the problem of child labor. It will also decrease the number of people living below the poverty line in the country which ultimately reduces the child labor cause.
v. There is the requirement of more strict and effective government rules against the child employment with the aim of preventing the kids from working at their early age.
vi. The issue of child trafficking must be abolished by the different nation's governments.
vii. The child laborers must be substituted by the adult labors so that the adult can get the job and kids get free from the child labor.
viii. The opportunities for employment for the adults must be increased for adults to decrease the issue of poverty as well as child labor.
ix. Trade proprietors of manufacturing work, businesses, mines, etc., must have the pledge of not employing any kid in any labor.
Child labor is one of the broad social issues that require getting resolved on an urgent basis. This step is incomplete without the support of parents as well as the government. Kids carry a flourishing prospect of any developing nation. Thus, they should be a considerable concern of all the citizens.
Children should get appropriate chance to grow and develop inside the contented surroundings of school and family. People should not use them for their earnings or for-profit motive. Children have full right to live their personal life with proper education.
Children are a gift and blessing to a family. They deserve the unconditional love and care of the parents. It is inhuman to take advantage of their innocence and helplessness. However in India, a lot of children are being subjected to child labour, probably due to lack of awareness. They are deprived of a happy and normal childhood.
Meaning of Child Labour:
Child Labour involves engaging children to produce goods or services for financial gain. It denies their right to attend regular school and enjoy a happy childhood. It rips their capacity in the bud to have a good future. It affects the overall development of their physical and mental faculties.
When children are involved in full or part time work, it affects their schooling, recreation and rest. However, any work to promote and develop the child's capability without affecting these three components is encouraged positively.
Causes of Child Labour:
Poverty is the foremost cause of child labour in India. Indian children have the history of labouring with their parents in their professional activities. It may seem right for the poverty-stricken parents to involve their children in labour for the sake of their family's welfare. However, the right of that child for education and normal childhood is denied in the process.
Some illiterate parents often subject their children to bonded labour. Unaware of the exorbitant interest rates, they exploit their children by allowing to labour against their debt. Sometimes, the non-availability of affordable education in the villages are a cause of child labour.
When parents are sick or disabled, the need to earn the living falls squarely on the children's shoulders. In such cases, they are not in a position to abide by the law. Rather than stealing and begging, they tend to allow their children to labour at a young age.
Sometimes, greediness of men play a part in child labour. The parents, who wish to increase the economic status of the family subject their children to labour. The employers, on their part, prefer child labourers against adults, taking advantage of the low labour cost.
Some families traditionally believe that the next generation should continue their family business. The children of these families are restricted to pursue their own goals in terms of education and career. In the Indian Society, there are still people who believe that girl children are fit only for domestic chores. So, girls often lose their right for education and normal childhood.
Child Labour Laws in India:
Child labour laws were formulated to prevent child labour, monitor and punish violators, and rehabilitate the victims.
They were laid down as early as 1938 during the colonial rule. But, year after year, during the various Government regimes, several amendments were made.
In the 1974 policy, children were declared as "nation's supremely important asset." The need to prioritize their welfare in national plans was recognised. The overall development of their sound spirit, soul and body was emphasized.
The 2003 policy underlined the right of the child to enjoy a happy childhood, to clear the causes that dampen their development, to educate the society to strengthen family ties and to protect them from all kinds of mistreatment.
In the 2013 policy, the rights of the child to survive, to enjoy good health, to be nourished with nutritious food, to have overall development of their personality, their opportunity for good education, their protection from abuse and participation in decision-making of their future life were the key priorities. This policy is due for review every five years.
Solutions to Child Labour:
The Government is working close with social agencies and common public to solve the issues of child labour.
Online Portal:
Since 1988, National Child Labour Project Scheme (NCLPS) started to reinstate the rescued child labourers working in hazardous occupations. When children are rescued, they are enrolled in Special Training Centres and given education, meals, stipend, health care and recreation. Eventually, they are directed towards mainstream education. Adolescents rescued are given skilled trainings and suitable jobs.
The present Government has revived this scheme in 2017 with the latest use of technology to register child labour complaints online. With aims to eradicate child labour, the PENCIL (Platform for Effective Enforcement for No Child Labour) Portal serves to receive complaints, rescues the child with the help of local police and tracks the progress until he/she is successfully enrolled in a school or vocational training.
Sensitization:
Since the community and local governance have definite roles in the welfare of a child, many programmes are being conducted to create awareness and sensitize the common people. Several coordination and action groups have been formed at State and District levels to monitor. The Ministry of Women and Child Development (MWCD) is the nodal Ministry that oversees and coordinates the implementation of the current policy.
Nobel Peace Laureate, Kailash Satyarthi, the Indian Children's Rights Activist, believes that child labour could be abolished only through collaborative action, dedication at political level, sufficient capital and compassion for the needy children. The Government and the stakeholders like him, with their organisations, are working closely to root out this social evil by 2025.
About Child Labor:
In India, child labor refers to the hiring of any child below the age of 14 for the purpose of any economic benefits. In other words, it is illegal for an organization, including shops and factories to engage a child in their business for physical labor. This especially holds true for employment with occupational hazards, such as coal mines, welding, construction works, and painting, etc.
Though constitution makes employing the kids for laborious works a punishable offense, data says otherwise. Many national and international laws have been created to give these children protection from child labor but ground reality is something else. In India alone, more than 50 million children are forced into child labor for one or the other reasons.
Major Causes of Child Labor:
First of all, poverty strikes a major percentage of the total population of India. Life in rural areas of villages is even more difficult. The poor economic condition and low standard of living pave the way for child labor. To compensate for the daily needs of food and survival, both boys and girls are forced to work beyond their capacities. It is fair to say that they are left with no choice.
Lack of Education:
Lack of education in the rural areas means parents are less educated. Consequently, they also do not value the importance of school and education in the lives of their own children. In the scarcity of contraceptive awareness, couples end up having multiple children. Arranging three meals every day becomes an impossible task and the children learn it the hard way quite soon.
Gender Discrimination:
Girls are often prevented from going to school at a very low age. They are made to help in the fieldwork and the house chores as well. The story is not much different for the boys too. They quit school in order to take up some labor work in factories and farms and help their father in breadwinning.
Cheap Labor:
In big cities and towns, these factors may be absent but that doesn't immune the urban areas from the child labor cases. Child labors are easy to afford. They can be made to do more tiring jobs at low pays. Often the owners would provide them little food and money for continuous hours of work. As these kids have no family support, they end up giving in to such exploitations.
Child Trafficking:
Child trafficking is also another factor that leads to child labor. Trafficked children have no home. They are sent to faraway place unknown to them. Ultimately, these little souls are pushed into extremely torturing and dangerous work conditions, such as prostitution, domestic helping, transport of drugs, etc.
Impacts of Child Labor:
Poor Physical and Mental Health:
Children at such a young age are gullible and vulnerable. Child labor affects their physical, mental, and emotional health in a severe way. They are deprived of their basic rights to education. Arduous physical strain and the burden of arranging their own food cause malnutrition in them.
Forced Maturity:
In order to survive in this world, they tend to become mature faster than they need to. Their childhood is lost and crushed with the bitter pressure of acting like an adult. The kind of affection and love needed at such a tender age is never available to them. Both parents and the owners are often highly demanding to them.
Physical Abuse:
Such consistent threats keep the children in a frightening state of mind all the time. There are increased chances of physical abuse. To cope up with these pressures, girls and boys fall victims to the drug abuse. Many more dangerous habits become a normal part of their lives.
Addiction and Sexual Abuse:
From taking drugs to selling them, alcohol addiction, sexually transmitted diseases, rape, emotional numbness, violence, are common things that surround their living conditions. Poor kids may also catch up these habits from their own parents or localities, where their parents or friends are showing these behaviors on a regular basis.
The situation becomes worse if these kids are physically handicapped. In villages and low-income groups, the adults struggle to arrange a proper livelihood for themselves. So, they begin to see girls and handicapped children as nothing more than a baggage. As a result, girls are sold off to marry old men and the kids are left to beg on the streets.
Challenges in Controlling Child Labor:
Unclear Laws:
While the laws to diminish the curse of child labor have been made, they are pretty vague in nature. For instance, most of the laws are unable to dictate strict guidelines for the unorganized sectors. Immunity from the dangerous works is not sufficient. Moreover, clear points should be laid out in terms of where and for how many hours can the children work (if they really need to).
Lack of Rehabilitation Plans:
Another issue that the authorities face is the lack of rehabilitation facilities for the children who have been saved from the devil grips of child labor. It becomes an unanswered question as to how these children should regain control of their new lives and start afresh. Proper counseling and nutrition play an indispensable role to help them thrive.
Lack of Awareness:
More awareness needs to be created in rural and urban areas. Adults including the parents should be taught about the negative impacts of child labor on the minds of children. They should also be explained about the power of education and the various schemes which promises a free basic education for kids. It is even more important to emphasize how the education empowers girls and makes their lives better.
Child labor is not just about forcing children to work. Its side effects are quite large and gruesome. It leaves a stain on the child's mind. It interferes with their mental and emotional health and prevents their proper growth and development. It is a blemish on the face of humanity that must be erased as soon as possible.
After all, what kind of citizens do we expect them to grow into after such kinds of abuse? We need to think about it. Children are the future of our society, our country. We cannot hope for true growth and prosperity until and unless our young generation is safe and healthy in every way.
Child Labour , Child Labour in India , Social Issues
Get FREE Work-at-Home Job Leads Delivered Weekly!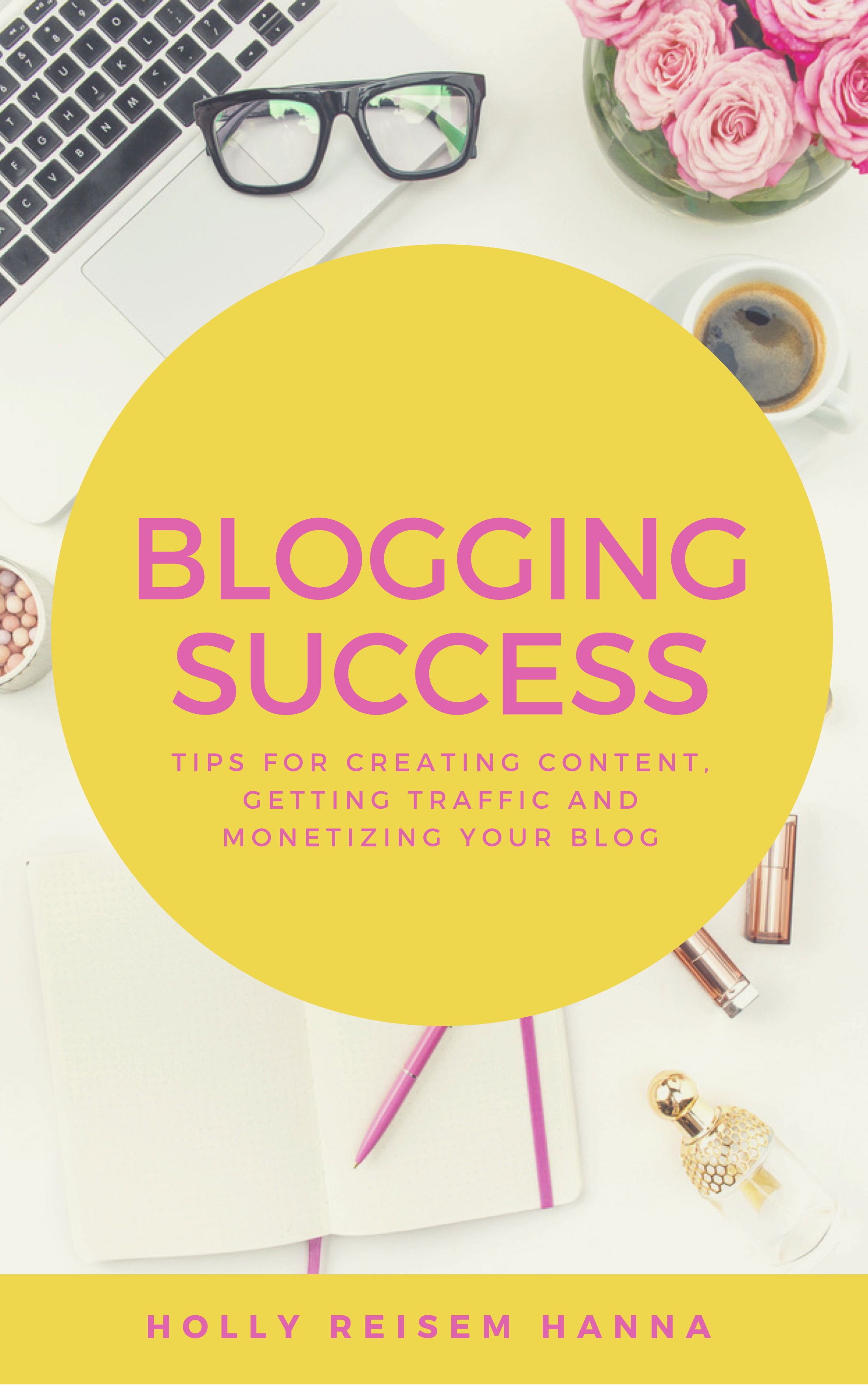 Join more than 50,000 subscribers receiving regular updates! Plus, get a FREE copy of How to Make Money Blogging!
Message from Sophia!
Like this post? Don't forget to share it!
Here are a few recommended articles for you to read next:
Essay on Gender Equality in India
Essay on Success
Essay on My School
Essay on Christmas
No comments yet.
Leave a reply click here to cancel reply..
You must be logged in to post a comment.
Billionaires
Donald Trump
Warren Buffett
Email Address
Free Stock Photos
Keyword Research Tools
URL Shortener Tools
WordPress Theme
Book Summaries
How To Win Friends
Rich Dad Poor Dad
The Code of the Extraordinary Mind
The Luck Factor
The Millionaire Fastlane
The ONE Thing
Think and Grow Rich
100 Million Dollar Business
Business Ideas
Digital Marketing
Mobile Addiction
Social Media Addiction
Computer Addiction
Drug Addiction
Internet Addiction
TV Addiction
Healthy Habits
Morning Rituals
Wake up Early
Cholesterol
Reducing Cholesterol
Fat Loss Diet Plan
Reducing Hair Fall
Sleep Apnea
Weight Loss
Internet Marketing
Law of Attraction
Subconscious Mind
Vision Board
Visualization
Law of Vibration
Motivational Speakers
Bob Proctor
Robert Kiyosaki
Vivek Bindra
Inner Peace
Productivity
Not To-do List
Project Management Software
Negative Energies
Relationship
Self-help 21 and 14 Days Course
Self-improvement.
Body Language
Complainers
Emotional Intelligence
Personality
Social Media
Project Management
Anik Singal
Baba Ramdev
Dwayne Johnson
Jackie Chan
Leonardo DiCaprio
Narendra Modi
Nikola Tesla
Sachin Tendulkar
Sandeep Maheshwari
Shaqir Hussyin
Website Development
Wisdom post, worlds most.
Our Portals: Gulf Canada USA Italy Gulf UK
Privacy Overview
Child Labor Essays
Child labour issues and challenges.
Childhood should be a child's happiest moment in life. They should be able to spend it playing with friends, spending time with family, and going to school; however, not all children are fortunate enough to have this opportunity. Their childhood days are taken over by their jobs. Millions of kids around the world, mostly in developing countries, work long hours for just pennies a day. They sacrifice their health, safety, and sometimes their lives. Child labor is often mistaken as […]
The Problems of Child Labour
Child labour refers to the employment of the children in any work that deprives children of there childhood, their potential, dignity and that is harmful to physical ,mental and social development. It is a major problem in most of the developing countries and it also damages, spoils and destroys the future of the children. This essay will explain what problems occur because of child labour and finally mentions some possible solutions to stop child labour. There are a number of […]
Does Patagonia Use Child Labor?
Have you ever checked the labels on your clothes to see where they come from? Do the companies provide safe and fair conditions to the workers? You may not have known that some of these workers work up to 20 hours a day to make the product you need. There are some companies that use forced labor and don't tell the truth about what themselves. Over the past years, Patagonia has been installing progressive ideas to help create better working […]
Child Labour in India: a Critical Legal Study
Abstract Child labour has been prevalent in our society and across the world since ages and is a growing concern for the development around the globe. Much is taken away in the name of labour: childhood. Child labour is the denial of their childhood, their freedom and their future and their being as human being. Childhood is the foundation of a human being and hence is the foundation of future. No wonder why it should be eliminated from the roots […]
Child Labour in Nigeria
Child labour remains a major threat to child development in Nigeria, in spite of legislative measures taken by the government at various levels to curb it. In 2018, the International Labour Organization (ILO) estimated that 152 million children, aged five to seventeen were still in child labour globally. Also, in 2018, UNICEF reported that the prevalence of child labour is highest in sub-Saharan Africa while according to the National Bureau of Statistics (NBS), 2017 Multiple Indicator Cluster Survey (MICS) says […]
We will write an essay sample crafted to your needs.
Increase of Child Labor
Industrial Revolution Due to the increase of child labor and the improvement in transportation, society during and after the Industrial Revolution was a mixed legacy. Many new things started during this time period. Child labor was a negative effect on society, whereas transportation was a positive effect. Many of the new things that happened during the Industrial Revolution set the foundations higher for modern society as a whole. The Industrial Revolution called for a higher work ethic and the will […]
Annotated Working Bibliography about Child Labour
Barman, Subhash. "Socio-Economic and Demographic Impact on Child Labour in India." Journal of Alternative Perspectives in the Social Sciences, vol. 3, no. 2, Aug. 2011, pp. 376–403. EBSCOhost, search.ebscohost.com/login.aspx?direct=true&db=a9h&AN=67089538&site=ehost-live&scope=site. Subhash Barman's article "Socio-Economic and Demographic Impact on Child Labour in India," explores and analyzes studies done by the National Family Health Survey on the participation rate of working children in India. Barman's article is mainly informative and serves to provide context and specific statistics on child labor and the government's […]
History of Child Labour and Poverty
Susan, a 12 year old child, would have to wake up at 6 am everyday. Then, walk to her 16 hour shift at a factory job. With such low wages & horrible conditions she decides to go anyway. She, ends up being late, which results in the overseer beating her. Since, she has such tiny fingers she has to unclog the machines. Susan risks being hurt or injured, as did 750,000 other children. The only reason why she was forced […]
Live Free and Starve, by Chitra Divakaruni
In this article Live Free and Starve, by Chitra Divakaruni, she uses numerous events to showcase her opinion on child labor in Third World countries. In response to Americans who recently passed a bill on banning the import of goods made by children, Divakaruni gives an explanation how breaking ties with these companies may negatively affect the lives and sustenance of children and their families. I agree with most of Divakaruni's points because they are very logical. However, I feel […]
Industrialisation LED to a Significant Increase in Child Labour
"Industrialisation led to a significant increase in child labour, however the fact that kids were employed did not begin during this period. As even before the process of industrialisation begin, children of poor families started to work as soon as their parents could find a job for them. In the pre-industrialised Britain there simply was not much of employment choices available for kids. However, this started to change from the very early steps of industrialisation. The newly opened factories and […]
The Second Industrial Revolution
The Second Industrial Revolution took place in America from the 1870s until the beginning of World War I in 1914. During these forty-five years young children and women began working in the workforce as well as many people migrating from all over the world, mostly from Europe in hope to find their American dream and jobs. This created urbanization and overpopulation. Technology also advanced which created a more competitive companies and economy. The characteristics of the Second Industrial Revolution include […]
Child Labor in Late the 1800s and Early 1900s
Life today would not be the same for children if it were not for people who fought against child labor, laws were finally implemented, and new equipment and technology at the time of the Industrial Revolution. In America, in the late 1800s and early 1900s children performed jobs that children today would never be allowed to perform. These jobs had negative impacts on the life of a child. Children worked long hours under poor conditions causing illness and at times […]
The Industrial Era
The Industrial Era was a time in which American transformed into a modern, urban and industrial nation. The growth of the economy encouraged the industry. The rural and farm life of the nation was taken over by the industry and urbanization. The development of cities involved advancements in technology and an increase in diversity within a society. The Industrial Revolution reached the United States during the 19th century. The Industrial Revolution reshaped culture in America. It had significant effects on […]
Child Labor Progressive Era
Children were welcome to work as a factory workers during early 1900s , due to pay cuts, long hours and lack of attention to safety, and the fact that many of these children were employed in sectors were they would be conducting tasks that usually adults would not be able to do, these children were at great risks. During the progressive era, the unions formed which would go against the child labor. Child labor was at times be even more […]
The Industrial Revolution and Child Labor
The Industrial Revolution had a negative effect on society due to the child labor and horrible working conditions. Until the 1780s most work would have been done by hand. It was the movement which powered machinery. Great Britain was the first country which was industrialized. The reasons why it started in Great Britain was because the agricultural revolution, the enclosure movement, capital, natural resources, and supply of markets. There were many accounts concerning child labor in the 1700s. Child labor […]
Industrialization Represented
Industrialization represented only one form of the radical disorientation but sense of acceleration that Europeans experienced during the year 1820-45. (The West: A New History by Grafton and bell, page:603.) Industrialization means development in factories, from small scale to large scale and with infrastructure factories. It is a process from primary agriculture to textile manufacturing goods which have become more reasonable. It is a replacement from manual labor work to machine and technology. Before industrial revolution, Europe was a based-on […]
Child Labor was a Crucial Part
Child labor was a crucial part for the success of the United States. Making small children work for fifteen hours a day is terrible and in no way moral. However, without the children working then the Industrial revolution would have failed in America ,thus, having major consequences. America is one of the leading countries in the world in economics,science, technology, and more. All of this success stems from the Industrial revolution. Without the revolution America would be so far behind […]
How Industrialization Impacted the Global Order
Industrialization is when a country or region enters into a period of great industrial growth which implies several economic and social changes. Economically speaking, a country with a large population would be a prime spot for industrialization due to the large population needing jobs and money. This in turn would cause people to urbanize around areas where factories were located which makes a bigger population. In terms of social changes, the "lowest class" was created, which consisted of the working […]
How did Slavery Shape Modern Society?
Slavery has never been abolished from America's way of thinking. (Nina Simone) Slavery still exist till this day, from forced labor, sex trafficking, debt bondage, child soldiers, and domestic servitude. Although slavery was abolished in 1865 in the United States, slavery continues to be a worldwide issue from forced child labor, sex trafficking, and debt bondage. Thousands of people suffer every year resulting in injury, kidnapping, and even death so the question remains does slavery still exist to this day? […]
Industrial Revolution: Definitions, Causes and History
The Industrial Revolution was a period of time between the 18th and 19th century that sparked the beginning of a major change in modern society from old ways of farming and agriculture to a shift in urbanization and modern machine manufacturing. Prior to the industrial revolution, most of the manufacturing was done in people's houses using hand tools and other basic machines. However, with the new advanced machinery and factories, the mass producing of products would soon be more efficient […]
Nestle Company
Ethics The ethical issues affecting Nestlé are, for instance, convincing mothers to use their newly invented product, infant formula preferred to the nutritious breast milk. While the company is aware of the consequences, their product can have to the babies, making the matter worse the company gave it to the less developed countries where poverty is the primary challenge. Another ethical issue is the ignorance of child labour in the Ivorian plantation (Jarzyna, 2016). The company is aware of the […]
Temporary Labor Migrants
According to The UN, "a migrant worker is defined as a 'person who is to be engaged, is engaged, or has been engaged in a remunerated (paid) activity in a State of which he or she is not a national.'" This definition includes six primary categories: temporary labor migrants, highly skilled and business migrants, irregular migrants, forced migrants, family member migrants, and return migrants. Labour migrants travel outside of their country for short periods of time, to provide for families […]
Child Labor in Africa
Over the past decade, the demand for goods has increased worldwide, putting more stress on economies throughout the world. In Africa, some places such as the Sub-Saharan region don't have a stable government, yet are still pressured to sell products to survive. According to the International Labour Organization, Africa has the largest number of child laborers at 72.1 million children. The main economic reason for this dramatic increase in relying on children to work is poverty. Parent's living in such […]
Child Labor Comes up
When the topic of child labor comes up many people either say it was a bad thing, or it was a good thing. Some people may feel bad for what the kids went through and some simply don't care. It's okay not to care but it should at least make you wonder and feel concerned about it. Throughout history we have seen children working hard as servants or either apprentices. Yes Children have been exposed to labor work but further […]
Life of the Chimney Sweep
William Blake's "The Chimney Sweeper" (1789) opens with a few lines backstory of the narrator as an infant boy. The small boy was sold into the chimney sweeping business before he could even speak. A story then tells of another small chimney sweep boy named Tom Dacre. The narrator and Tom are conversing about how a shaved head can be beneficial when working in the dark soot. That night, Tom is overcome with a morbid dream of thousands of other […]
Let them Fly
Last year summer, I was in my country and I saw a boy who is just six or seven years old was working in the restaurant where I went. I asked that boy 'Why are you working here?' then he answered that his parents bring him here to work and he said he feels so exhausted every day and he wants to go to school.And I realized that there will be so many children who is working right now and […]
A Capitalist Manifesto
An argument in support of capitalism in America, discussing the benefits regulatory policies bring to a capitalist economy. Capitalism has roots deep within American history. The country declared independence mainly due to Britain's unfair taxes, "No Taxation without Representation!" was the motto in 1776. From then on, our founding fathers formulated a government run by the people, for the people. American businessmen and laborers alike have opposed unnecessary taxation since the founding. Income tax was ratified under the 16th Amendment […]
Industrial Revolution with Child Labor
Child labor is so inhumane and a serious thing that shouldn't be tolerated. Children shouldn't be deprived from their childhood. Child Labor was highly common in the United States by the early 1900s. Lewis Hine's photographs were a great help to bring out the message, and his main goal was to stop child labor. The National Child Labor Committee distributed Hine's photographs to try and convince the public that child labor should be illegal. "They would put the photos in […]
Child Labor and Somalia
Imagine seeing children selling cigarettes or a narcotic plant which is used by adults and young people to get high. Even worse imagine young children leaving home every day to work as prostitutes. This is happening in Somalia, located on the horn of Africa. There are many countries located in Sub-Saharan Africa that allow child labor but Somalia is the worst of these countries (UNHCR, The UN Refuge Agency, 2009). The purpose of this paper is to look at a […]
The Immense Pain Caused by the Progressive Era
Slavery, racism, rape and abuse are all sad, real things that have happened and still happen today. Many people have suffered while others have looked the other way. That is what happened during the Progressive Era. The people of that time period looked the other way by disregarding inappropriate behavior. That doesn't sound Progressive, yet it's called the "Progressive Era." If it were Progressive, there wouldn't had been so much struggle and heartbreak. Children would have never been put in […]
Related topic
Additional example essays.
Child Labor In The 21st Century
How could Minimum Wage Increase Help The Poor
The Advantages and Disadvantages to Living in a Big City or Small Town
The Struggle for African American Equality
Emmett Till's Death Inspired Rosa Parks And A Movement
Teenage Pregnancy and Abortion: Understanding the Challenges and Consequences
Martin Luther King Jr and his Leadership Style
Causes of Air Pollution: Understanding the Impact of Human Activities
Social Effects of the Industrial Revolution on Britain's Political Structure
Parental Consent for Abortion: Exploring Situational Ethics
Civil War in Africa: Exploring its Consequences
Should Everyone Go to College? Exploring the Impact of Universal College Access
Essay About Child Labour When raising children, it is important to teach them good values and how to be successful in the real world; which is why most parents allow their children to apply for a job or allow them to perform minimal tasks at home at such a young age. In a paper titled "Child Labor in the World Economy", which was written by a professor of political science at Albion College, the International Labor Organization (ILO) states, "Economic activity by children that is appropriate to age, safe and consonant with a child's education, is perfectly acceptable…light age-appropriate work may even help children 'learn to take responsibility"(Perusek). At the same time though, there is a limit to how much you can push a child to do such labor; especially if the type of labor was meant to be conducted by adults. This action is known as child labor, which is a very commonly known term but has had little meaning to society as time has passed; which is why this is such a crucial topic because there are children that could be facing extreme child labor just as there are children facing extreme hunger. In the paper titled, "Child Labor in the World Economy", it explains how an Indonesian humanitarian group conducted a five-year investigation on the labor environment and the workers; as a result, they found that "…more than 75 percent of more than 8,000 employees in the industry are children, one-third of whom are under 14. The report puts the number at least 5,400 children…"(Perusek). Glenn Perusek prioritized this information because he believes that the economy or any aspect of economics plays a role in child labor. This claim is able to be supported through the previous piece of evidence; when we analyze the country of Indonesia we see very clearly that they are not an economically stable country. As a result of low economic stability in certain countries, it is ultimately causing an increase in child labor. Unfortunately, child labor is affecting daily life because it creates economic instability in a household, and it decreases economic growth and how we socially develop. Economic Instability in a Household Child labor is affecting daily life because of its correlation to the economic instability of a household. A household is just a term used to describe a family that dwells in the same place; evidently, your household is part of your daily life. Now, child labor comes into connection because a household consists of children that may be experiencing it; the reasons can vary but we will specifically focus on the economic side of things. For there to be a connection between these individual topics, we will examine how child labor is affecting the economic status of your household which is a major part of your daily life. Even though parents allow their children to take place in child labor as a means of survival, it will ultimately have negative implication in the long run. This is because their labor will have to compete with school and if school is not a priority then the chance of them becoming impoverd in the future increases. According to "The Economic Impact of Child Labour", a paper written by Rossana Galli who does her research in Labor Economics and Development Economics, collaborates with the International Labor Organization and has a PhD in economics; she states "…children sent to work do not accumulate (or under-accumulate) human capital, missing the opportunity to enhance their productivity and future earnings capacity. This lowers the wage of their future…In this way poverty and child labour is passed on from generation to generation"(Galli 9). With that being said, it has also been brought up that since child labor is usually accepted by parents because of low economic status in the household, that it provides an extra revenue that allows the household to be economically stable. In the Journal of Economic Perspectives, "Child Labor In the Global Economy", written by Eric V. Edmonds and Nina Pavcnik, it states that "…children only work when the family cannot meet its subsistence needs"(209). Eric V. Edmonds, who is a Professor of Economics at Dartmouth College, and Nina Pavcnik, who is the Niehaus Family Professor in International Studies for the Economics Department at Dartmouth College. Although parents allowing their children to perform child labor is wrong, they sometimes have no choice because of their families economic instability; and if this issue is not corrected, then it will become part of and affect their daily lives. Economic and Social Development Child labor may seem to have a weak correlation to economic and social development, but in fact it plays a role in decreasing economic and social development in which is very important in our daily lives. In the research study "The Economic Impact of Child Labor", Rossana Galli states that, "Child labour has a negative long run impact on the well being of the family also through increased fertility. In fact child labour lowers the perceived cost of having children thereby boosting fertility. Larger family size in turn fuels the need for the income provided by children, generates child labour supply and impedes the education of the future generation of parents"(11). This piece of evidence states exactly what was said above by a credible person, nonetheless; to break this down, we see that the claim is that child labor is having a negative impact on a family by increasing fertility. This increased fertility will create a larger family which will eventually to more children experiencing child labor and education decreasing as a priority. This goes back to economic and social development because although there will be more revenue because of your children, we still have that factor of future impoverishment from generation to generation, as brought up before. Not only that but there is no guarantee that there will be enough revenue to take care of your household; which will lead to no economic development and a social status of a never ending impoverd cycle. Conclusion Child labor, as all agreed, is an issue that needs to be taken care of because of its economic effects in our daily lives and we need to be able to help these children that are facing extreme child labor. The problem though is the fact that even though some may use child labor for the wrong reasons, there are real families that have to allow their children to participate in this because, it is for a means of survival. As a result, if we just restrict child labor without looking ahead to what other conflicts it might cause, then we will make matters worse. As a solution, it should be proposed that we set up a program with the major banks in the world right now, that will first be provided in third world countries (they are the main source of child labor), where we allow a certain amount of money to be given to certain families facing serious economic instability, and can only be given a certain amount of times; which must be used to correct that families economic instability. The implications to this solution is that it will decrease child labor that is being done as a means of survival; it will also increase economic growth in the parent country because of the revenue and interest rates. The limitations of this is that this is a long term solution, meaning it could take a long period of time before it begins to show any results, and can be taken advantage of because it is money that is being given if not careful; but of course this solution is not perfect, but it is currently the best.
1. Tell Us Your Requirements
2. Pick your perfect writer
3. Get Your Paper and Pay
short deadlines
100% Plagiarism-Free
Certified writers
Arguments for and Against Banning All Forms of Child Labour Essay
Introduction, the worst forms of child labor, children in the supply chain, measures and recommendations, reference list.
We will write a custom Essay on Arguments for and Against Banning All Forms of Child Labour specifically for you for only 9.35/page
808 certified writers online
Child labor can be defined as a set of inappropriate activities for the age of a child. This labor negatively influences children's health, harms their physical and mental development, and distracts them from school learning and regular children's spare time activities. International Labor Organization defines this term as a work that subtracts children from their childhood and their dignity and normal growth (International Labor Organization, 2020). However, not all work that children produce can be named child labor and is harmful to their health and emotional stability. It is essential to examine the border between safe and dangerous labor and compare arguments for and against the prohibition of all forms of child labor in manufacturing.
Several types of labor refer to children's activities. For example, children may participate in work that does not harm their development and wellness and does not affect their schooling (International Labor Organization, 2020). These can be such activities as helping parents and relatives to clean the house, helping in maintaining a family business, and other activities. In addition, the child can earn their own pocket money outside the house during his weekends or holidays. These activities facilitate the child's mental and physical development as well as contribute to his well-being. They might give essential life skills and prepare children for their future. Therefore, this type of child labor is safe and facilitates development, as well as provides experience. The boundary is very obscure because the usage of the term "child labor" depends on the child's age, type of work, durability, and the conditions where the work is performed.
These forms suggest a harmful influence of work on a child's organism, physical appearance, and mental health. These sorts of work include children's enslavement, separation from their parents, and is subject to serious illnesses up to death. Children that participate in this labor are often abandoned and left in the streets of cities and countries in which they were taken (International Labor Organization, 2020). Moreover, kids who managed to escape have no opportunity to return home without money, and they have to become vagabonds.
The worst forms of child labor include slavery practices and all sorts of slavery, for example, sale and trafficking (International Labor Organization, 2020). Children may be taken for various purposes, including forced labor and participation in armed conflicts and wars. Next, these forms involve children in producing pornographic activities and prostitution. Little girls and boys are forced to execute things that expose their physical and mental stability to hazard harm. Moreover, children may be involved in working with drugs and other substances. All this work affects the child's morals and lefts an irrecoverable imprint.
Hazardous child labor can also be included in the list of worst forms of child work. This work exposes children to work under the water and ground and suggests that they take heavy weights and work with dangerous equipment and machinery in crop production, fishing manufacturing, and other types of agriculture (Food and Agriculture Organization of the United Nations, 2020). Besides, this work can last for long hours and supposes children to work in a dangerous atmosphere. The conditions might be inappropriate even for adults, for instance, extremely high or low temperatures, levels of noise, and a harmful environment. Hazardous types of work make children subject to physical and psychological abuse.
Poverty is the heaviest reason for child labor to exist even in contemporary society. Household poverty forces employers to exploit children's resources, as manufacturing producers have no money to pay salaries to adult people (Food and Agriculture Organization of the United Nations, 2020). Child labor can also be a result of underemployment and unemployment and the consequence of overpopulation in the country. For instance, in Pakistan, children comprise 52 percent of all population (Javed, 2010). In this country, families often might not give proper education to their children according to the abovementioned reasons, and their children have to go to work to earn money. Pakistani children start working at the age of seven years (Javed, 2010). Many employers hire children to lower the costs of the company.
One more reason for this is fast fashion; this definition refers to the quicker update of clothes collections several times per fashion season. Companies have to produce more clothes at lower costs, so they are pushed to find cheaper sources. The supply chain needs lower-cost and fast-completed labor; the demand increases, and consumers require new production (Moulds, n.d.). In India and Bangladesh, where clothing manufacturing is concentrated, many children are exploited to produce apparel. What is more thrilling, companies give false promises to children and their parents; employers convince them to send their children to a job with a decent salary and good conditions (Moulds, n.d.). However, children are exploited there for free, working under harsh and dangerous conditions during extended hours.
Poverty in countries is the main reason that exposes children to work. These problems should be decided within governmental responsibilities; for example, creating new policies might improve the situation. Government should help low-income families and distribute the budget equally because insufficient funding for families forces children to work (Madslien, 2004). Families must be able to handle money difficulties without exploiting their children's resources.
Some employers argue that children can work better than adults because children's fingers are small and neat (Moulds, n.d.). They are seen as compliant workers who will not object to their responsibilities. However, child labor should become illegal because it makes children traumatized by their experience; therefore, companies should prohibit it. There are many reasons to ban this activity because it is seen that child labor is safe only when appropriate to their age and physical capacity. In other cases, children are exploited and acquire severe health and mental issues. Many companies prohibited child labor in their supply chains and manufacturing. The Fair Wear Foundation presented 120 brands that supported the idea of banning child labor (Moulds, n.d.). Some sources also state that companies' owners should visit their manufacturers to prevent child exploitation cases.
There are more arguments for banning child labor in supply chains, and many countries became to support this idea. Children should not suffer because of governmental issues; they should be provided with their legal childhood. Dangerous work violates children's rights, and governments should not forget about the importance of these rights within the country. The community and environment also must be safe for children for them to grow in safe and appropriate conditions.
Children are small creatures who must have childhoods with funny children's games, schooling, friends, and parents. Children should enjoy their years without work and hazardous activities that make them physically and psychologically abused. Besides child labor being prohibited in many countries, this process should be controlled at the governmental level. Constantly growing consumer demand and required mechanisms of supply chains should not take away the childhood from those who must be in it.
​Food and Agriculture Organization of the United Nations (2020) FAO framework on ending child labour in agriculture .
International Labor Organization (2020). What is child labour.
Javed, T. (2010) Connection between child labour & minimum wage .
Madslien, J. (2004) 'ILO: 'Child labour prevents development' BBC News: Business.
Moulds, J. (no date) 'Child labour in the fashion supply chain: Where, why and what can be done' . The Guardian & UNICEF .
Need a custom essay sample written from scratch by professional specifically for you?
807 certified writers online
Chicago (N-B)
Chicago (A-D)
IvyPanda. (2022, October 11). Arguments for and Against Banning All Forms of Child Labour. https://ivypanda.com/essays/arguments-for-and-against-banning-all-forms-of-child-labour/
IvyPanda. (2022, October 11). Arguments for and Against Banning All Forms of Child Labour. Retrieved from https://ivypanda.com/essays/arguments-for-and-against-banning-all-forms-of-child-labour/
"Arguments for and Against Banning All Forms of Child Labour." IvyPanda , 11 Oct. 2022, ivypanda.com/essays/arguments-for-and-against-banning-all-forms-of-child-labour/.
1. IvyPanda . "Arguments for and Against Banning All Forms of Child Labour." October 11, 2022. https://ivypanda.com/essays/arguments-for-and-against-banning-all-forms-of-child-labour/.
Bibliography
IvyPanda . "Arguments for and Against Banning All Forms of Child Labour." October 11, 2022. https://ivypanda.com/essays/arguments-for-and-against-banning-all-forms-of-child-labour/.
IvyPanda . 2022. "Arguments for and Against Banning All Forms of Child Labour." October 11, 2022. https://ivypanda.com/essays/arguments-for-and-against-banning-all-forms-of-child-labour/.
IvyPanda . (2022) 'Arguments for and Against Banning All Forms of Child Labour'. 11 October.
Banning Texting while Driving Saves Lives
Banning the Possession of Guns
Banning Assault Rifles Guns in the USA
Banning the use of Tobacco
Banning Handgun Sales and Factors of Influence
Necessity of Banning Online Advertisements
Religious Decorations in Campus: Banning Reasons
The Effects of UAE's Government Banning Decision of Blackberry Service
Banning of Social Media Such as Facebook from Schools
Banning Hosepipe Use as a Poor Solution to a Water Shortage
Workplace Discrimination Based on Attractiveness
Regulating the Actions of Employers
Jason White vs National Collegiate Athletic Association Case Brief
Sexual Harassment in Meritor Savings Bank v. Vinson Case
Religious Discrimination Against a Muslim Employee
Home — Essay Samples — Social Issues — Human Rights — Child Labour

Essays on Child Labour
How to write a child labor essay, introduction: understanding child labor.
Definition of child labor: Explain what child labor is and provide a brief overview of the different types of child labor that exist (e.g. bonded labor, forced labor, hazardous work).
The extent of the problem: Highlight the prevalence of child labor around the world and provide statistics to support your claims.
The impact on children: Discuss the negative impact that child labor has on children's health, education, and overall well-being.
Body: Writing a Comprehensive Essay on Child Labor
Section 1: the causes of child labor, section 2: the effects of child labor, section 3: the laws and policies surrounding child labor, section 4: the solutions to child labor, child labor as a major social issue, made-to-order essay as fast as you need it.
Each essay is customized to cater to your unique preferences
experts online
Child Labour: a Modern Form of Slavery
Ethical issue of child labour, child labour should be stopped, the outcomes and effects of child labour, let us write you an essay from scratch.
450+ experts on 30 subjects ready to help
Custom essay delivered in as few as 3 hours
Child Labor Was Crucial for The Industrial Revolution
The problem of child labour in the world, child labor: the main problem of children, child labor during the 19th century, get a personalized essay in under 3 hours.
Expert-written essays crafted with your exact needs in mind
The Main Problems in Child Labor
Research in child labour in asia, the cause and present status of child labour, overview of the problem of child labor in the philippines, the causes, effects, magnitude of problem, and the roles of a specialist on child labour in india, child labour in third world countries, a study on child labour working in farms, child labor in myanmar, discussion on the usage of child labor in the world, the pros and cons of child labor in the globalized world, an introduction to the history of child labour in china, problematising the concept of child labour in a capitalist and heteronormative society, the issue of child labour in india, poor working conditions and work abuse at nike, the problems related to sweatshops and solutions to it, the influence of industrial revolution on children and families.
1. Grootaert, C., & Kanbur, R. (1995). Child labour: An economic perspective. Int'l Lab. Rev., 134, 187. 2. Ray, R. (2000). Analysis of child labour in Peru and Pakistan: A comparative study. Journal of population economics, 13, 3-19. 3. Fors, H. C. (2012). Child labour: A review of recent theory and evidence with policy implications. Journal of Economic Surveys, 26(4), 570-593. 4. Thévenon, O., & Edmonds, E. (2019). Child labour: Causes, consequences and policies to tackle it. 5. Dessy, S. E., & Pallage, S. (2005). A theory of the worst forms of child labour. The Economic Journal, 115(500), 68-87. 6. Donnelly, P. (1997). Child labour, sport labour: Applying child labour laws to sport. International Review for the Sociology of Sport, 32(4), 389-406. 7. O'Donnell, O., Van Doorslaer, E., & Rosati, F. C. (2002). Child labour and health: Evidence and research issues. Understanding Children's Work Programme Working Paper. 8. Goulart, P., & Bedi, A. S. (2008). Child labour and educational success in Portugal. Economics of Education Review, 27(5), 575-587. 9. Agbo, M. C. (2017). The health and educational consequences of child labour in Nigeria. Health science journal, 11(1), 1. 10. Cunningham, H., & Viazzo, P. P. (1800). Some issues in the historical study of child labour. Child Labour in Historical Perspective, 1985, 11-22.
1. Grootaert, C., & Kanbur, R. (1995). Child labour: An economic perspective. Int'l Lab. Rev., 134, 187. (https://heinonline.org/HOL/LandingPage?handle=hein.journals/intlr134&div=23&id=&page=) 2. Ray, R. (2000). Analysis of child labour in Peru and Pakistan: A comparative study. Journal of population economics, 13, 3-19. (https://link.springer.com/article/10.1007/s001480050119) 3. Fors, H. C. (2012). Child labour: A review of recent theory and evidence with policy implications. Journal of Economic Surveys, 26(4), 570-593. (https://onlinelibrary.wiley.com/doi/abs/10.1111/j.1467-6419.2010.00663.x) 4. Thévenon, O., & Edmonds, E. (2019). Child labour: Causes, consequences and policies to tackle it. (https://www.oecd-ilibrary.org/social-issues-migration-health/child-labour_f6883e26-en) 5. Dessy, S. E., & Pallage, S. (2005). A theory of the worst forms of child labour. The Economic Journal, 115(500), 68-87. (https://academic.oup.com/ej/article-abstract/115/500/68/5085674) 6. Donnelly, P. (1997). Child labour, sport labour: Applying child labour laws to sport. International Review for the Sociology of Sport, 32(4), 389-406. (https://journals.sagepub.com/doi/abs/10.1177/101269097032004004?journalCode=irsb) 7. O'Donnell, O., Van Doorslaer, E., & Rosati, F. C. (2002). Child labour and health: Evidence and research issues. Understanding Children's Work Programme Working Paper. (https://papers.ssrn.com/sol3/papers.cfm?abstract_id=1780320) 8. Goulart, P., & Bedi, A. S. (2008). Child labour and educational success in Portugal. Economics of Education Review, 27(5), 575-587. (https://www.sciencedirect.com/science/article/abs/pii/S0272775707000969) 9. Agbo, M. C. (2017). The health and educational consequences of child labour in Nigeria. Health science journal, 11(1), 1. (https://www.proquest.com/openview/bd022cc34441508da4a891b92b6a2b35/1?pq-origsite=gscholar&cbl=237822) 10. Cunningham, H., & Viazzo, P. P. (1800). Some issues in the historical study of child labour. Child Labour in Historical Perspective, 1985, 11-22. (https://www.unicef-irc.org/publications/pdf/hisper_childlabour_low.pdf#page=13)

Get Your Personalized Essay in 3 Hours or Less!
Bibliography
Top 10 Similar Topics
Freedom of Speech
Human Trafficking
Gun Control
Police Brutality
Death Penalty
Same Sex Marriage
Gay Marriage
Assisted Suicide
Pro Life (Abortion)
We use cookies to personalyze your web-site experience. By continuing we'll assume you board with our cookie policy .
We can help you get a better grade and deliver your task on time!
Instructions Followed To The Letter
Deadlines Met At Every Stage
Unique And Plagiarism Free

How We're Funded
Staff Directory
Board of Directors
Four Arguments against the Elimination of Child Labor
Don't get me wrong: sarcastic headline aside, I'm not in favor of the exploitation of children. However, I feel moved to speak against a recent push, I guess led by Hugh Sinclair , to insert a ban on child labor into the lending policies of microfinance institutions (MFIs), microfinance investors, and such accrediting programs as the Smart Campaign and the Seal of Excellence . The concern behind this movement is serious: that microcredit is financing, thus increasing, the exploitation of children. So the cause it leads to is understandable: a push for policies to break any such link.
Legality. Hugh argues that child labor is wrong because it is illegal in many countries with microfinance. Excellent point! In fact, most microfinance clients are engaged in illegality one way or another: squatting on city land to build houses the width of a queen-sized bed, failing to pay taxes on their meager earnings, failing to register their tiny businesses with the authorities... So to expunge microfinance of scofflawery, we need to shut it all down. Seriously, Hernando de Soto showed how, at least in Latin America, elites have purposely complicated the law in order to make formality---legality---a privilege rather than a right. Being poor means you are almost automatically illegal. Thus legality is a wobbly compass microfinance.
Ethics. We are all descendants of children who survived to adulthood only by laboring, whether as farmers or herders or gatherers. Only with their labor could the family subsist. I look forward to the day when there is no child on earth for whom this is the best choice. But we are not there yet. And we are not as close as you might think. Going by the numbers, the world has made great progress getting kids into school. However, a huge number of these children aren't learning very much . So how quick should we be to tell parents struggling under circumstances far different from our own what the right choice is? Many of them agree with you on the value of education. Whether it is best to put their children in the schools they can afford today is another matter.
Evidence. The effect of microfinance on child labor is an empirical question, whose answer will probably vary by context. On the hand, microfinance sometimes stimulates at-home businesses, leading parents to pull kids out of school and employ them at home. On the other, it gives parents a new way to finance school fees, providing them the discipline to set aside money each week for this purpose.The evidence, like the ethics and the legal argument, is ambiguous. A good non-randomized study in Thailand found credit to increase child labor. One in Guatemala found the opposite . (Hat tip to Hugh for both.) The randomized studies, which I trust more, have mostly found little impact. In Hyderabad microcredit availability did not lift or lower the number of kids in school . In Manila , loans made no difference for the average response to "Any Household Member Helping in Family Business?" Ditto, essentially, in Mongolia . In Morocco, children worked 5.05 hours/week in areas with more microcredit versus 4.88 in areas without, a difference that is not statistically significant; meanwhile the number of children per family in school was slightly but statistically higher in the microcredit treatment areas, at 0.76 instead of 0.73.An exception appeared in Bosnia & Herzegovina. Among less-educated, and presumably poorer families, microcredit caused more 16--19-year-olds to work at home, where "home" often meant "farm." As I blogged before , it is not easy to second-guess poor families in the midst of a major economic crisis if they use credit to invest in their farms, perhaps in more livestock, and put these near-adults to work.
Principals and agents . Now, one could retort that even if microfinance does not press children into labor on average, it still must do so sometimes . After all, how comforted would you be if I told you that microcredit does not increase slavery on average ? And microfinance increases child labor in some cases, then one can argue that MFIs should vow never to finance such exploitation, and that microfinance investors must demand such vows in return for funds.I do hope that microfinance officers don't leave their ethics at the home, that if they find a child laboring in great duress, and they know that a loan would make things worse, then they will not lend. But in general, microfinance, especially group microfinance for the lower-income clientele, has succeeded by not taking much interest in clients' business. Monitoring clients takes time, time costs money, and higher costs lead to higher interest rates. Anyway, trying to determine what people do with their loans or savings withdrawals is often a fool's errand because of fungibility . Moreover, as Hugh's book dramatizes , reality tends to diverge from rhetoric as one moves along the microfinance investment chain---from individual investor, to investment fund, to MFI headquarters, to field practice. MFIs may say they have banned loans for child labor, and MFI investors may buy that reassurance rather easily---but should we believe them? It will be a great achievement if a program like the Smart Campaign can reliably monitor and certify microfinance field practice as being transparent and non-coercive. I think it is a goal too far to certify what is being done with microfinance in each household. Microfinance investment funds promising to rid their portfolios of child labor will be setting the stage for hypocrisy.
CGD blog posts reflect the views of the authors, drawing on prior research and experience in their areas of expertise. CGD is a nonpartisan, independent organization and does not take institutional positions.
View the discussion thread.
More Reading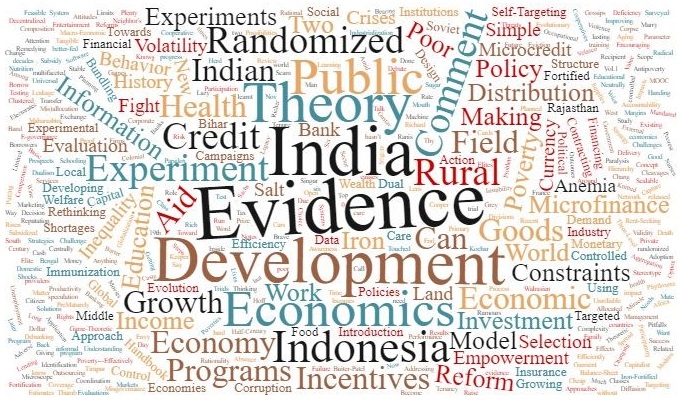 Ideas to action: independent research for global prosperity
© 2023 Center for Global Development | Privacy Notice and Cookie Policy
Sign up to get weekly development updates: